2010 Toyota Sienna CE (USA)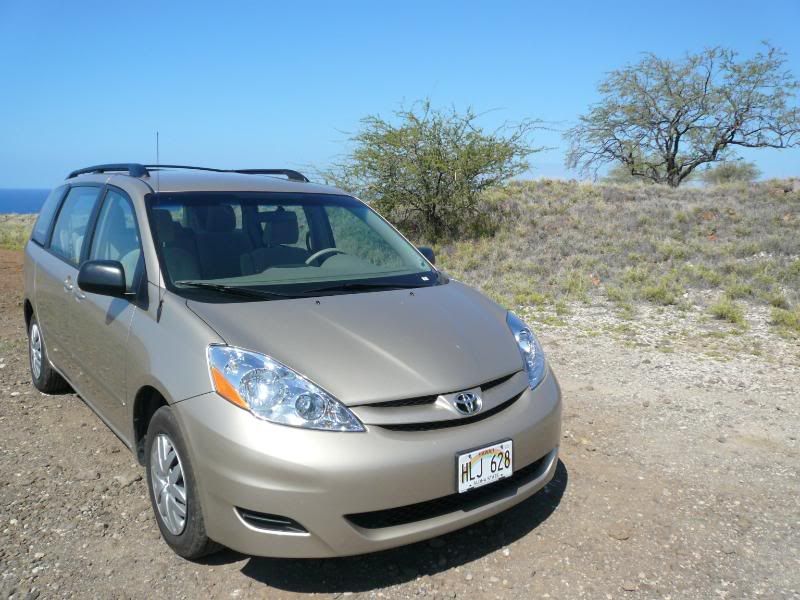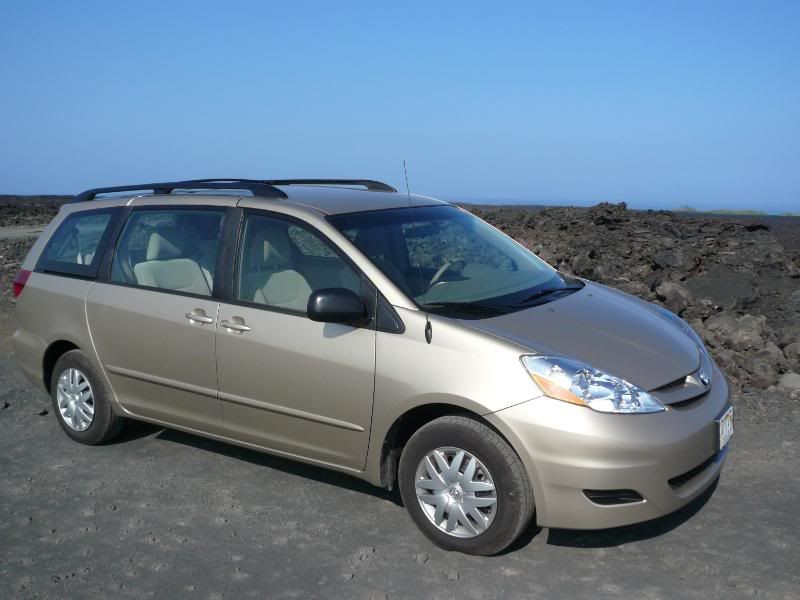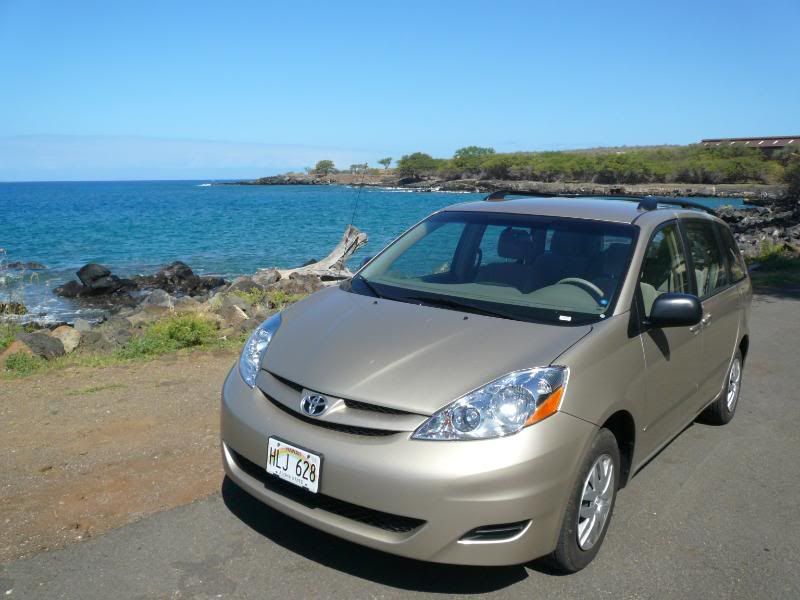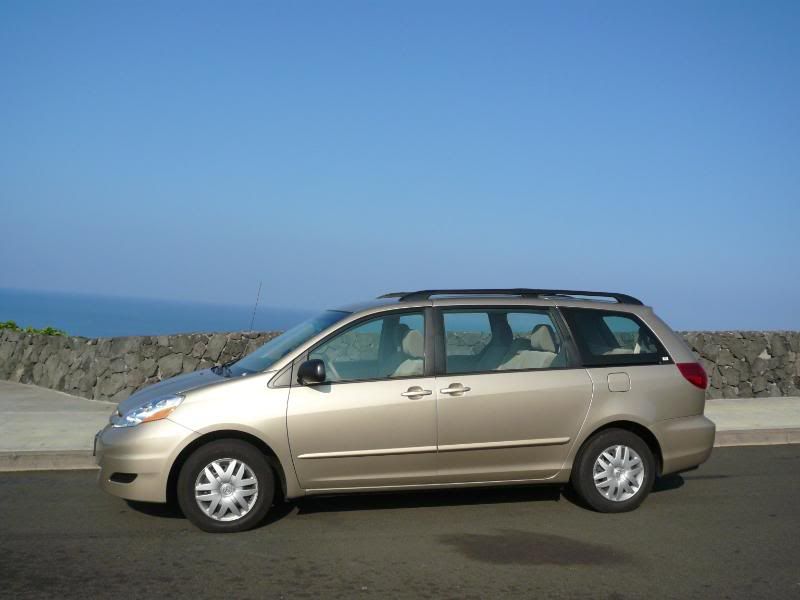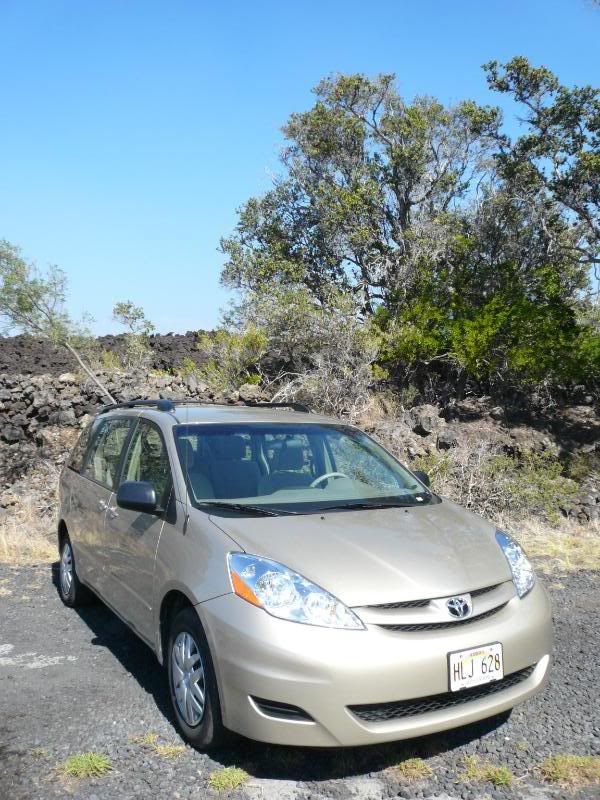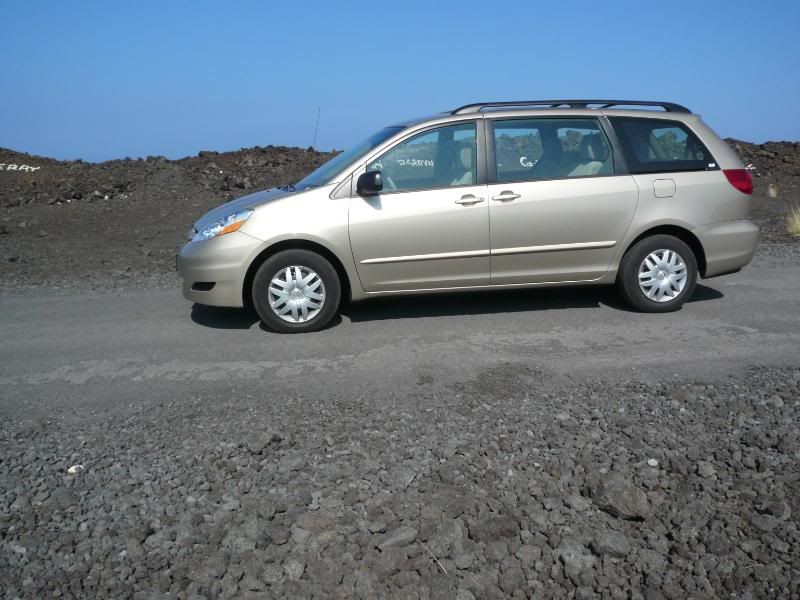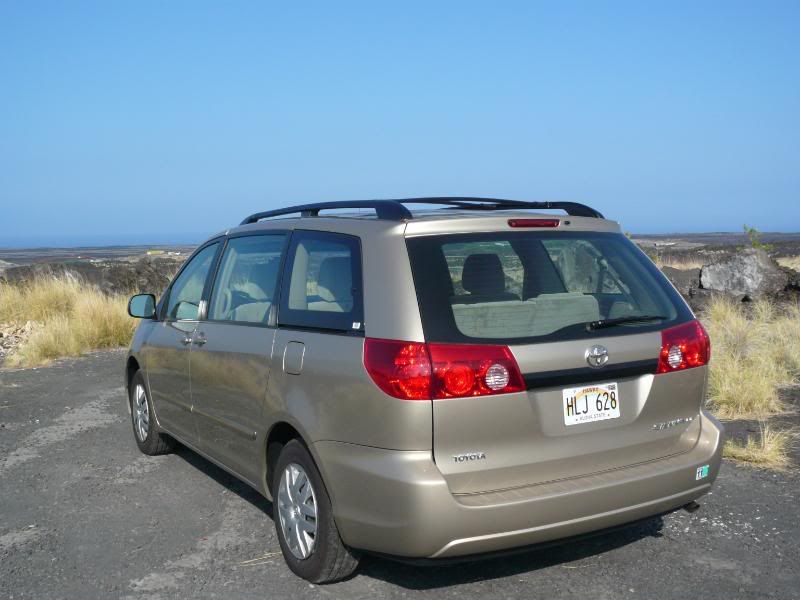 With all the furore about Toyota's sticking throttle pedals and the floor mat issue having led to an enormous recall being announced just a couple of days before I set off on this trip, and announcements from the rental car agencies that they had pulled all the models from their fleets until they were fixed, I was pretty sure that I was unlikely to end up driving a Toyota during this vacation. How wrong could I be! For a start, it is not the entire range that is affected, but the fact that the popular Corolla and non-Hybrid version of the Camry are in scope has called for some creative scheduling and car allocation chez Hertz, Avis and the like. So, when I arrived at Kona airport, in Hawaii, I had a quick look around the compound to see what the alternatives were. Not promising, as it contained mainly Ford Explorers (one of which had my name on it), and Kia and Toyota Mini Vans, along with a few Jeep Wranglers and the monster sized Ford Expedition and Chevy Tahoe. The few regular sedans, like I had reserved, were all allocated to other customers. In the interests of variety, and of not scaring myself with another Explorer, I chose the Toyota.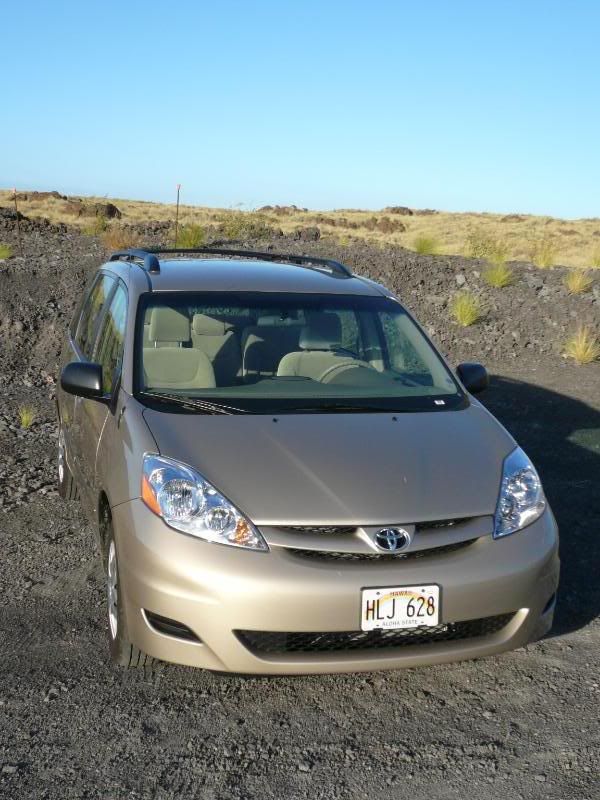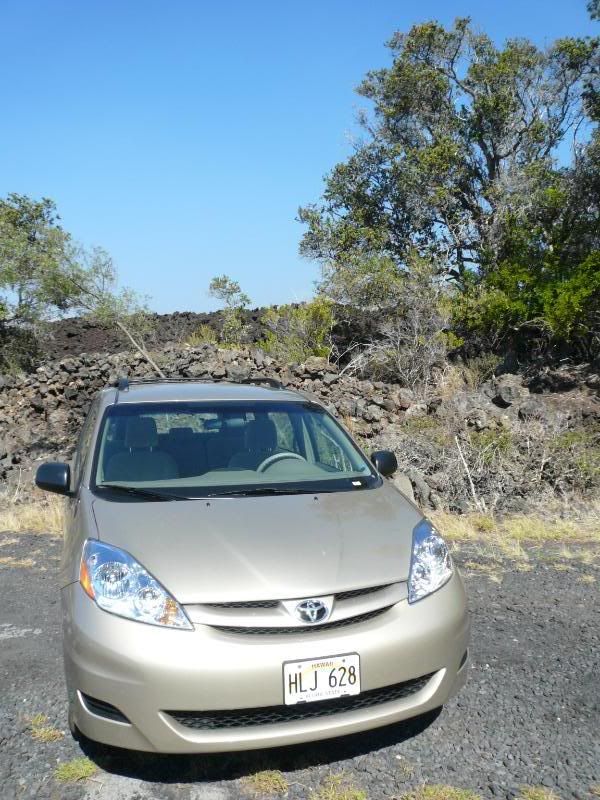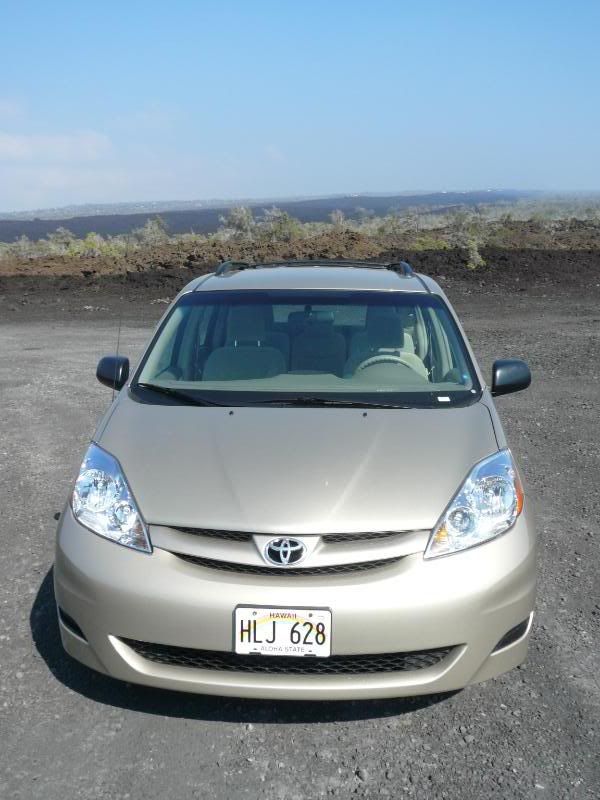 Although Toyota is one of the most global of car manufacturers, they have customised their offerings for local markets so that few of the products that we see in Europe are included in the American range, and these are different again from the domestic and Asian market offerings. Twenty years ago, the rather ovoid shaped Previa that proved popular in Europe was also sold in the US, where it also did well, but when it was replaced, America got its own model, called Sienna. The car I tested is a second generation model, and it is just in the process of being replaced by a new car, which was first shown at the 2009 Los Angeles show, and which is now just on sale, though I have yet to see one on the roads. Siennas are built at Toyota's plant in Indiana, and what you get is a large Mini-Van with seating for 8, and a Consumer Reports rating to die for. They score it at 93, which is bettered only by the Lexus LS and the Infiniti G37. They do also score one of the Sienna's arch rivals, the Honda Odyssey, very highly. I drove the Honda just over a year ago, and was impressed. Question now is whether the Toyota is as good, or perhaps better.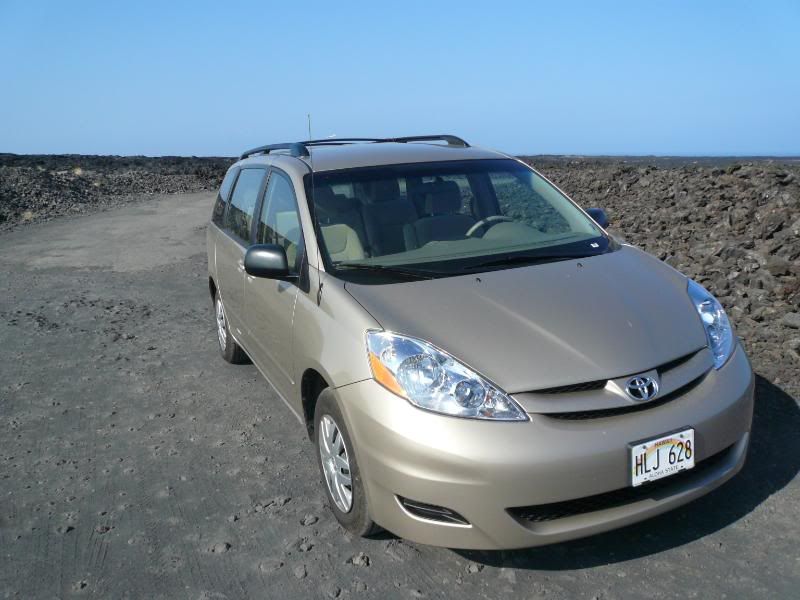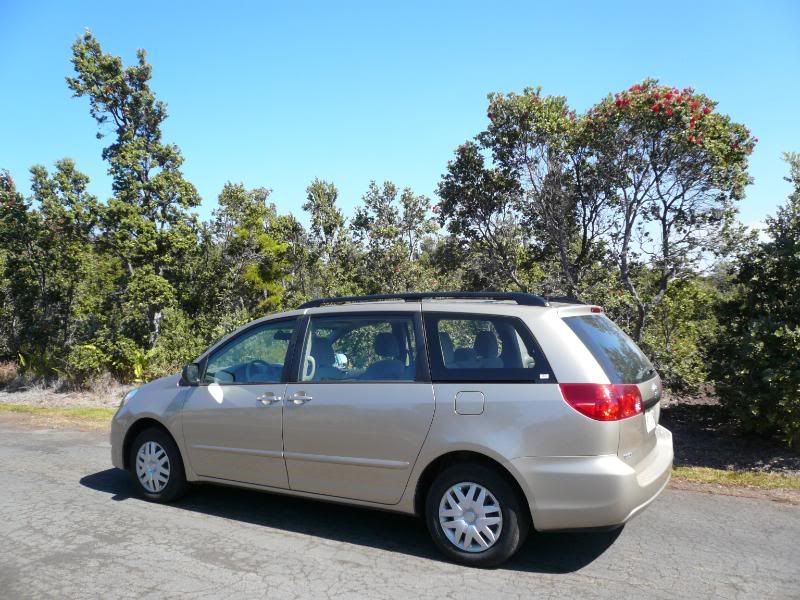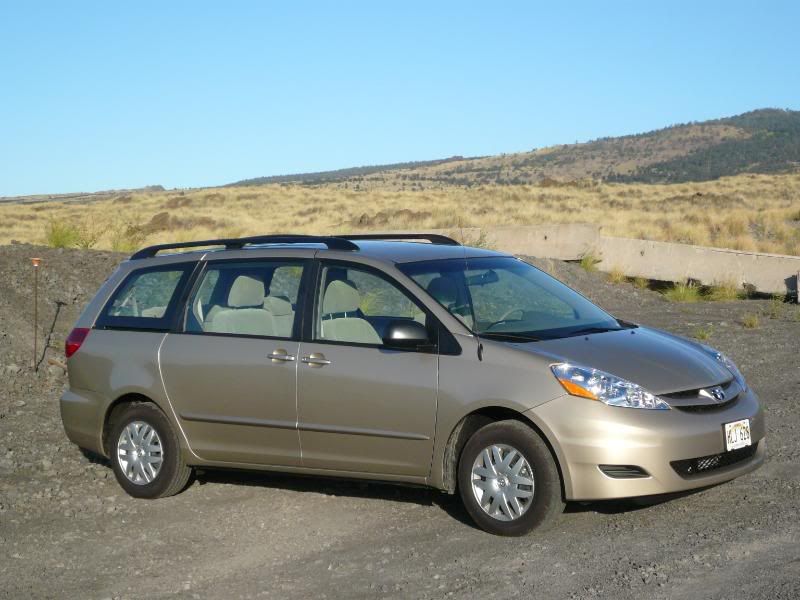 All Sienna models come with a 3.5 litre 6 cylinder engine, which develops 265 bhp. The engine is super smooth but as exciting as dishwater. On an island where the maximum speed limit is 55mph, and there are only a few stretches of straight enough road to tempt you to exceed that, this matters little. I did try accelerating hard a couple of times, and the engine does keep going to the red line, with increased momentum matched by increased noise, but in a refined sense, so I suspect that even fully laden the Sienna would not be totally embarrassed. There is a five speed automatic which shifts completely imperceptibly between the ratios, and which does mean that cruising for those few hundred yards of on a couple of occasions a mile or two are relaxed. There is price to pay for hauling about this bulk (and at 4375lbs, this is a very heavy vehicle for its size) and that comes at the pumps. I averaged 19.1 mpg (US), which, when you consider how the Sienna was driven, is likely to be about as good as you get, but in absolute terms is really rather poor. Far worse, though. Indeed so bad that it would put me off the car completely is the steering and handling. The steering is probably the real culprit. It is so unbelievably light that I have to assume that the steering rack is made of papier mache and is suspended in thin air.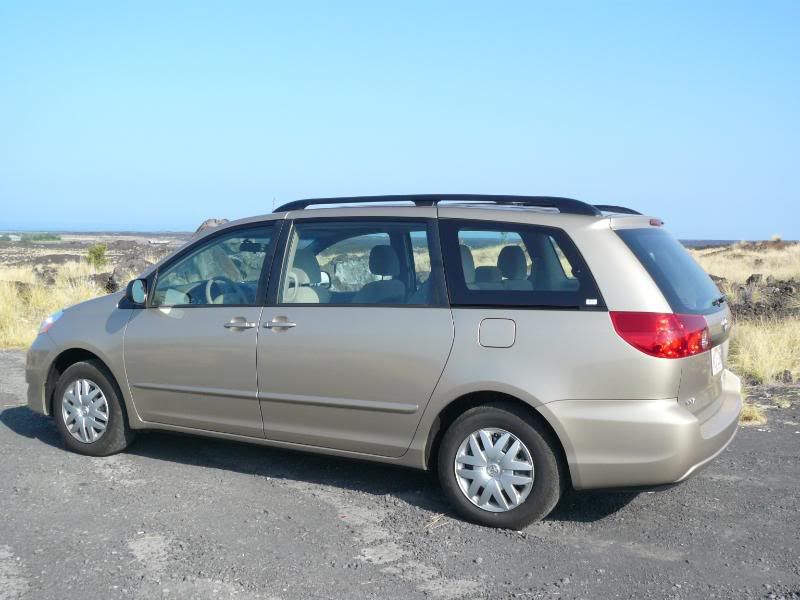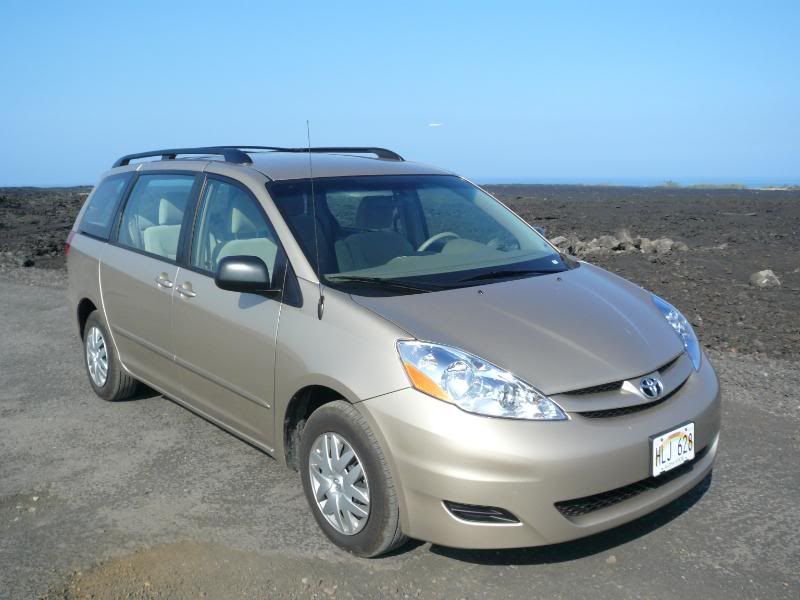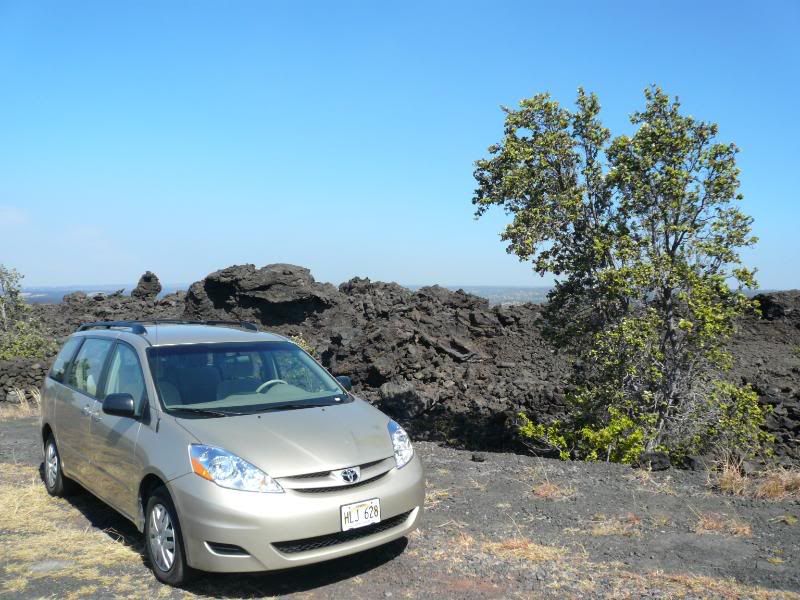 When the car is parked up, with the engine off, you can turn the steering wheel with minimal effort in a way I have never found possible in any other car (this test was done to straighten the wheel for photographic purposes!) and on the road, the sensation is much the same. There is absolutely no feel at all. Couple that with terminal understeer, and you might understand why one nasty moment on a not very sharp bend when I thought the Sienna was going to go straight on, and I learned to be very careful on the twisties after that. I know the two cars I had driven immediately before this one were sports cars, but I am not exaggerating to say that not only was I surprised, but I was slightly worried about this. It is not as if the test car was tired, as it was only a month old and had done 2200 miles. I was not totally convinced by the brakes, either. They seemed to need a rather harder push than you would expect to stop the Sienna, but then I suppose there is an awful lot of bulk to stop. The ride, however, is good, feeling compliant and smooth without being wallowy, and the car is a comfortable cruiser. Despite being a rather sizeable vehicle, I found no issue with visibility, as there is a generous amount of glass, and good mirrors, with the exception of over the shoulder reversing where the rear-most head rest and pillar did provide something of a blind spot.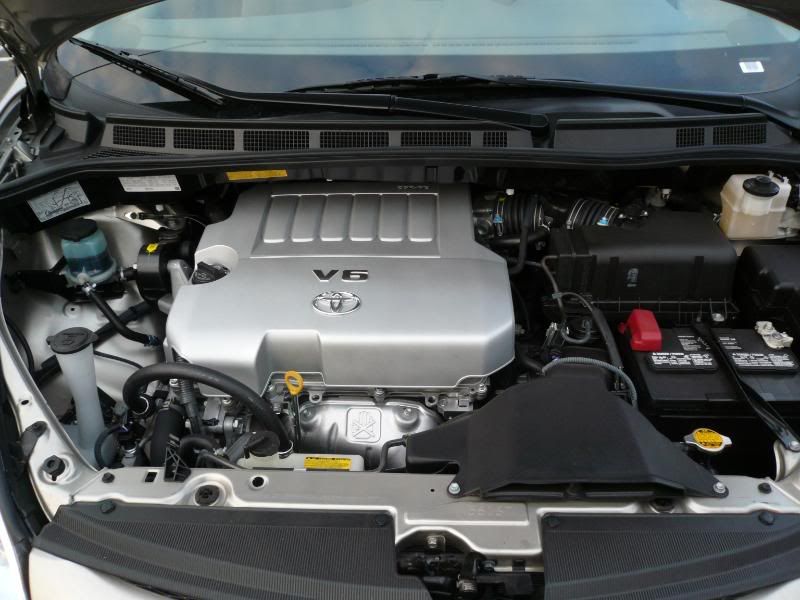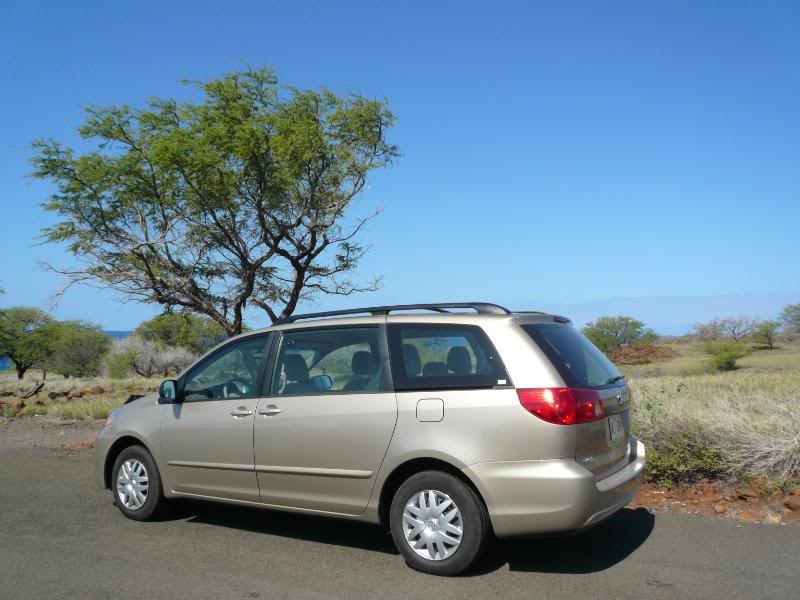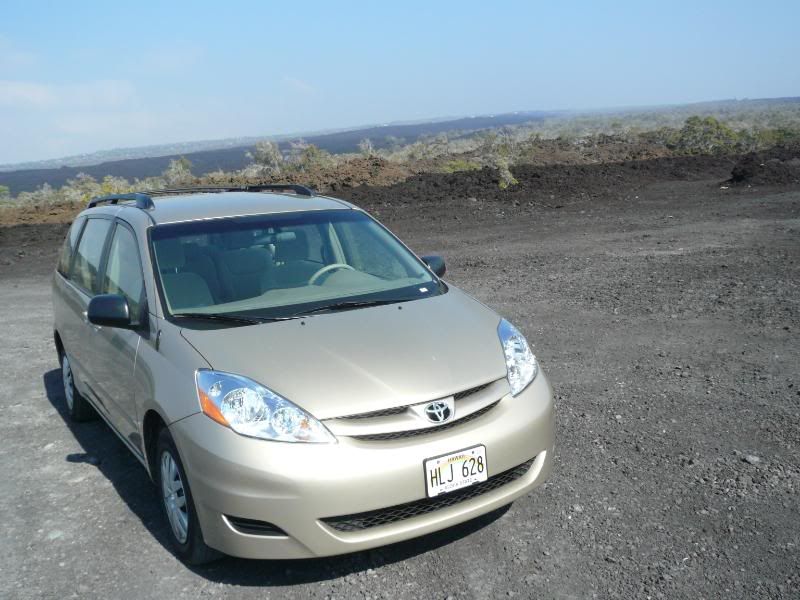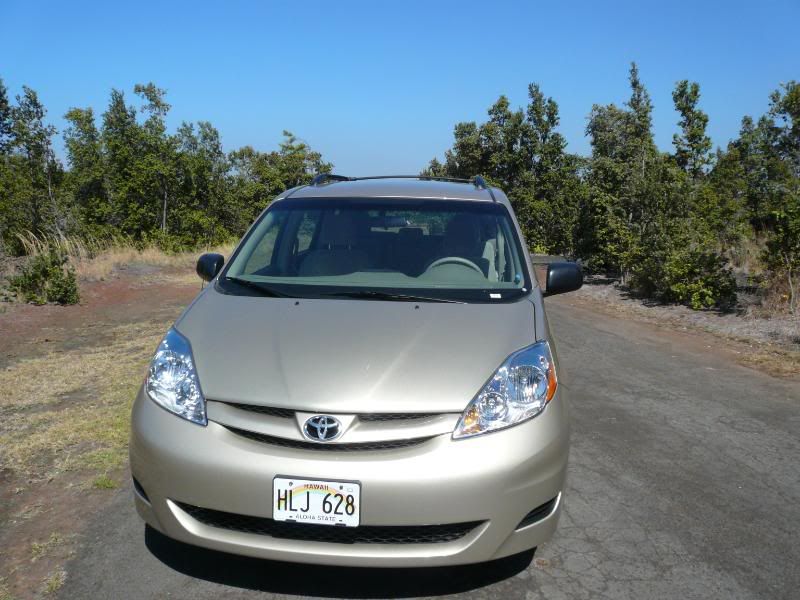 The Sienna is all about seating up to 8 people and providing the means of conveying them about the place. Comfort starts with the driver, and the velour covered seat proved comfortable once I had found the rather small backrest adjuster which is set at the back of the seat squab. The lever to alter seat height is much more obvious, mounted on the lower side of the seat. Fore and aft movement is by a bar under the seat. The two front seats are almost like arm chairs, and come with side arm rests which can be swivelled out of the way. There are three seats in both the middle and at the back of the car. The middle seats are individual and can be adjusted independently of each other with different back rest settings possible. The rearmost row are proper seats and there is a decent amount of both leg and head room, so these are not for small children only as is sometimes the case with 7 or 8 seaters. Getting in does require a bit of athleticism, though, unless you have tipped the middle row of seats forward and out of the way completely.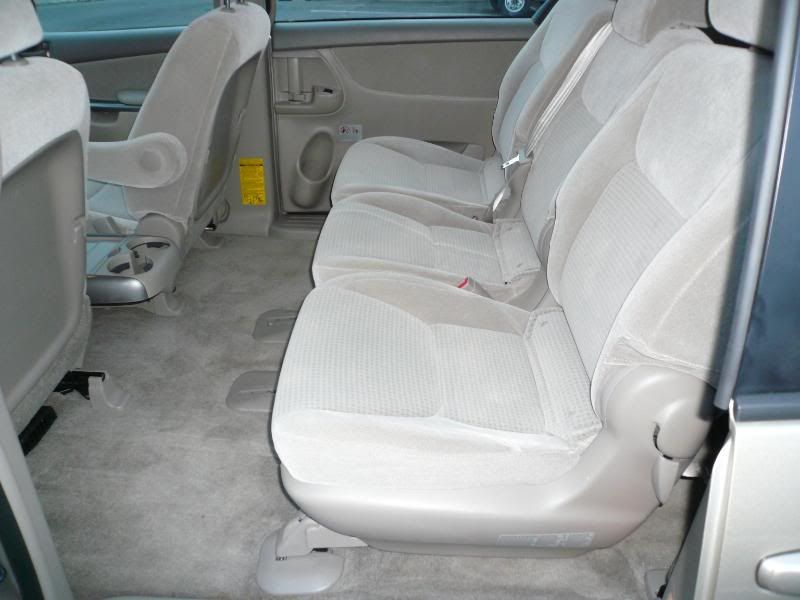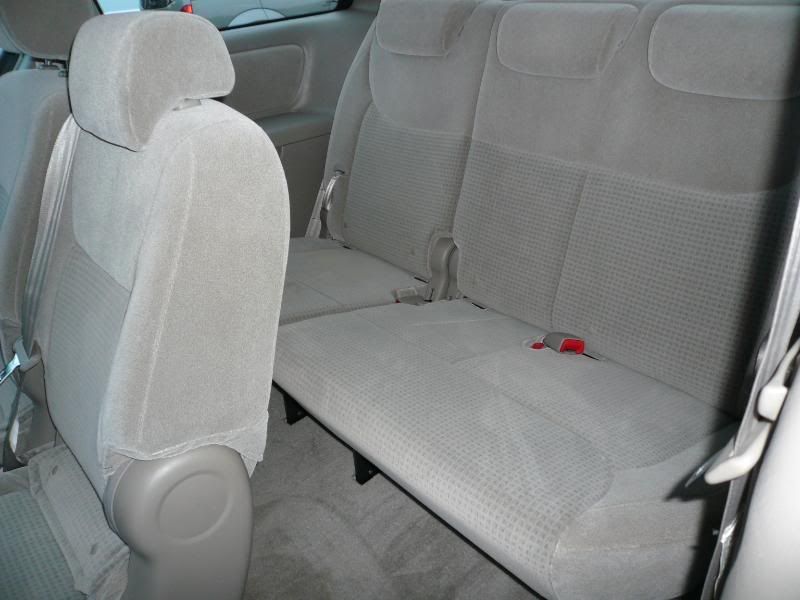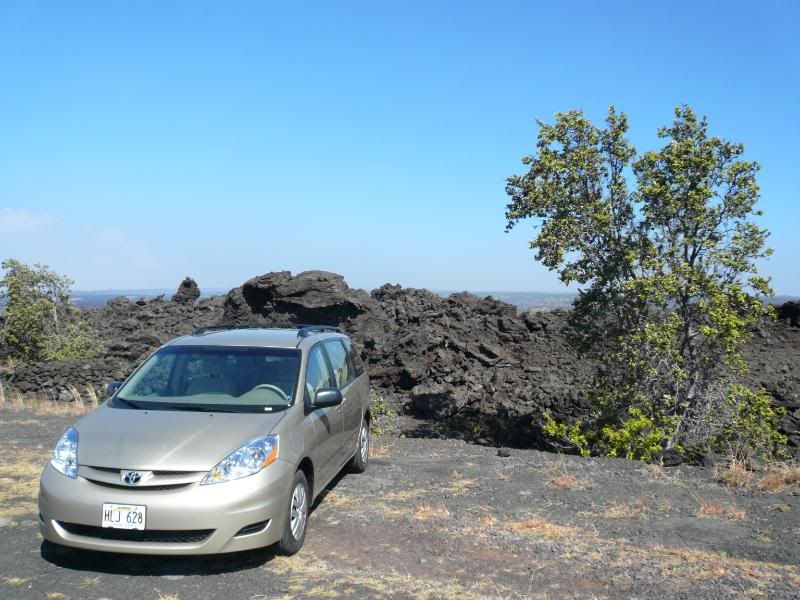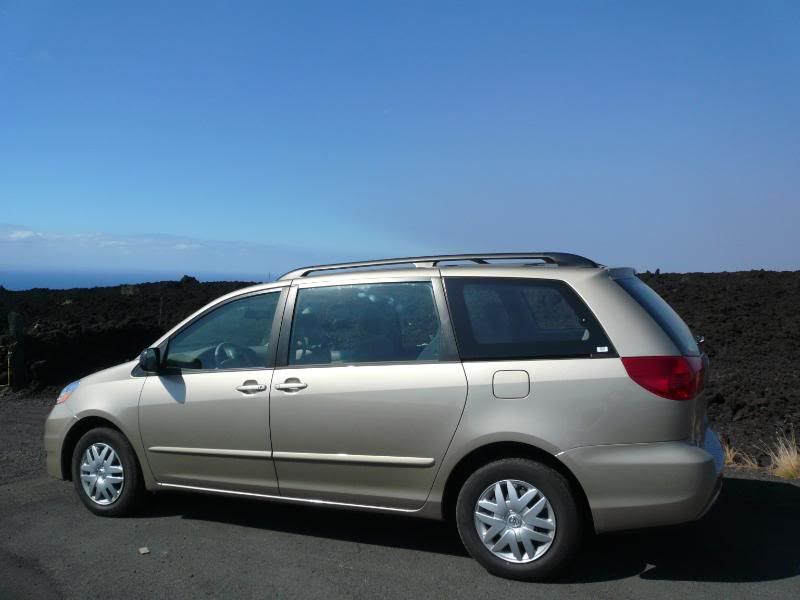 The main dash moulding is colour coded to "match" the rest of the interior, however, it does feature an inset of a rather dubious grey plastic, which also appears on the door casings around the electric window switches. It is all of decent quality, and I would hope that unlike many European Toyotas, it proves rather more scratch resistant. There is a single hooded binnacle covering the central speedo, rev counter and a dial with fuel level and water temperature flanking a pictogram of the transmission layout. Simple and rather thin column stalks handle the wipers and lights. There is full air conditioning operated by a series of rotary dials in the centre of the dash, below the stereo system. There are a small number of other little buttons, some positioned down low for such things as turning the traction control off and an instrument lighting rheostat. The gearlever falls nicely to hand, situated in a protruding part of the lower centre of the dash. The parking brake is a foot operated pedal, which is pushed to set and pushed harder to release. I found it a little high in the "off" mode, but as the test car was an automatic, found I did not use it too much anyway, so this was not really an issue.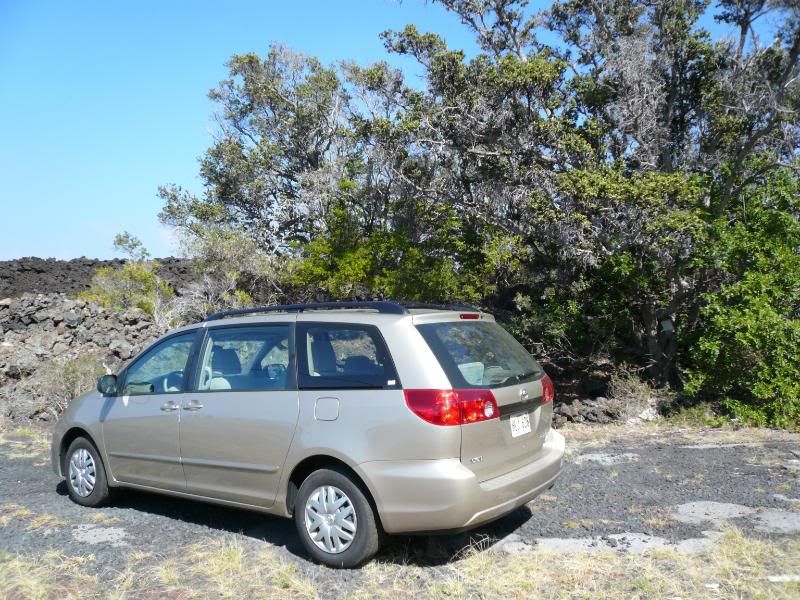 There are useful stowage places everywhere you look. Most obvious, at a glance, is the tray that is positioned between the front seats. The leading and trailing edge contain four cup holders, and the central section is a lipped tray, useful for maps and other paperwork. There is a small lidded area in this item too. If you don't want it, then whole thing can be swivelled to the vertical and out of the way. There is also a split level glove box, and there are two small cubbies in the centre of the dash. There are mouldings on all the doors both for a large bottle as well as space for lots of odds and ends. The rear part of the Sienna also includes plenty of places for smaller items, alongside the rearmost row of seats and then there is the boot. Although not massively long from back to front, it is extremely deep. Luggage space can be extended as a trade for passenger seats. The rear most row of seats are split 2/3 to 1/3 and can be folded down and then cantilevered backwards and into the well at the back of the car leaving a flat luggage floor. If this is not enough, then the middle row of seats can individually be folded down and tipped forwards, creating a vast cavern of a a luggage room.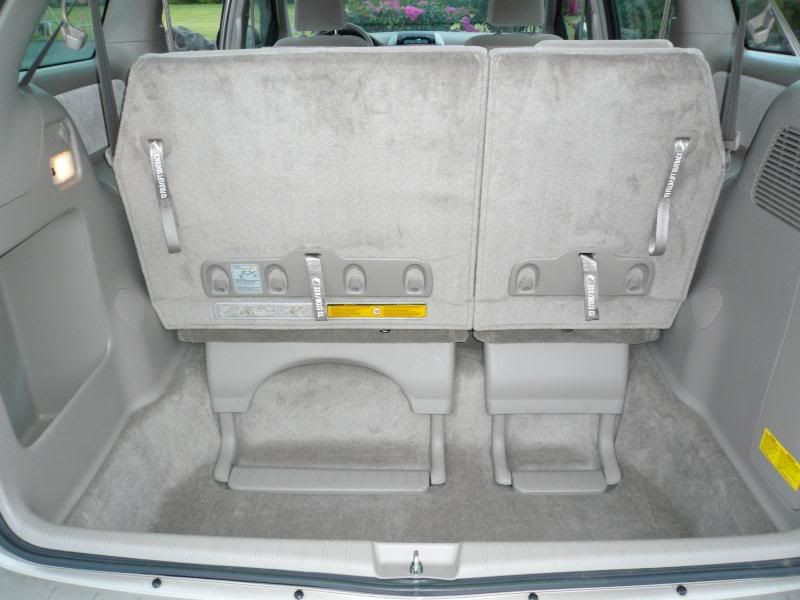 The test car was the CE model, which is the entry level of a four model range. Plush it is not, but all the basics are covered. If you pay the extra for the next model up, the LE, you get rear privacy glass, standard roof rails (they were an option fitted to my test car), steering wheel mounted audio controls, cruise control, a fold flat front passenger seat and power operated tailgate and rear windows. All wheel drive becomes an option, as it is for the XLE and XLE Limited, which add a rather longer list of features including a 6 CD changer system, leather steering wheel, power operated side doors, alloy wheels and a number of convenience items. The XLE Limited adds leather seats, fog lights, power operated heated front seats, a sunroof, an upgraded stereo system and bigger wheels. Selecting a model higher up the range starts to get pricey, though, so a potential purchaser would have to question how many of these features were strictly necessary.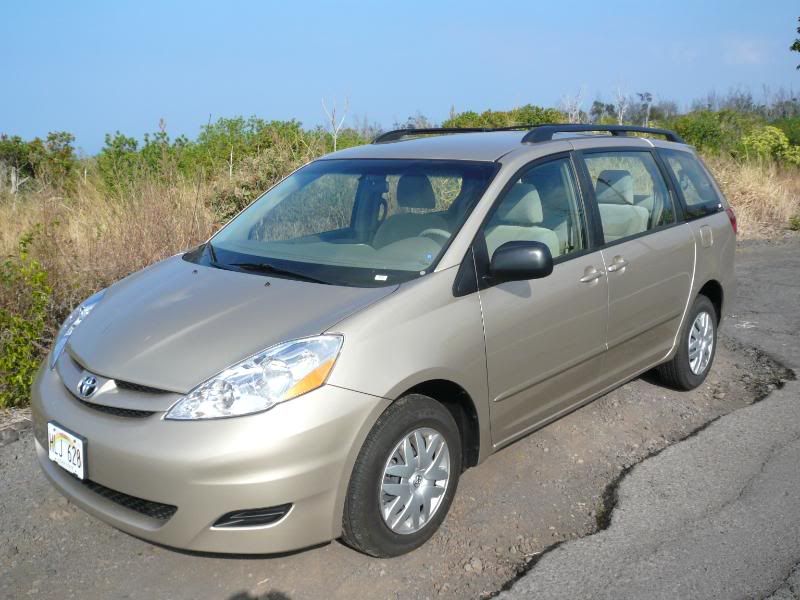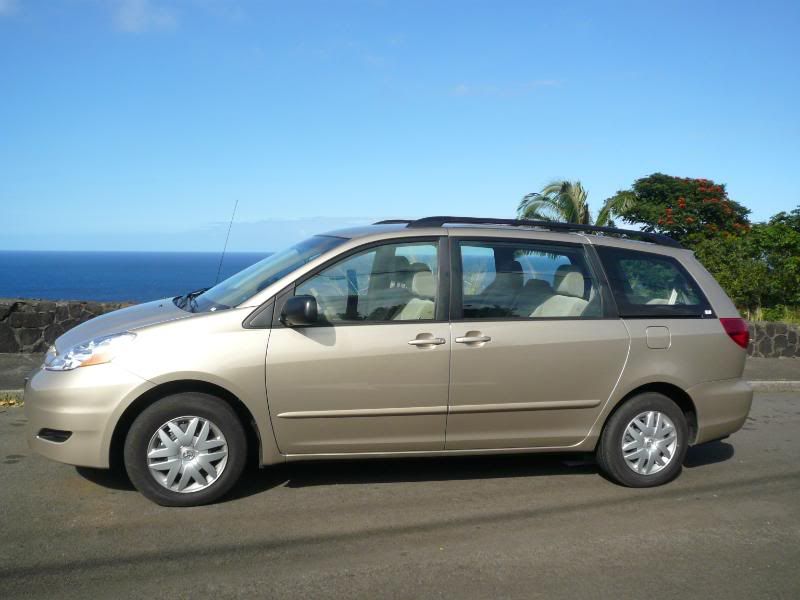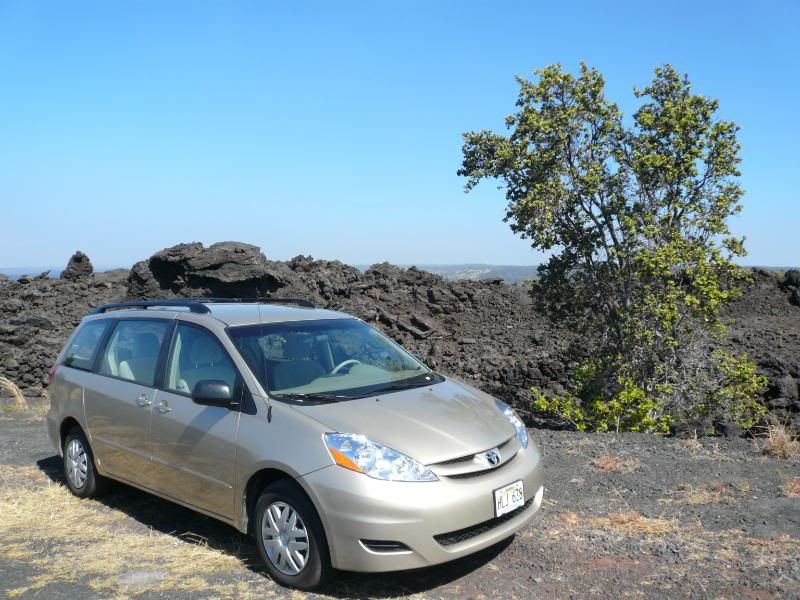 As a means of carrying people and their belongings, the Sienna gets the big Thumbs Up. But the driving dynamics of that feel-less steering and understeer would concern me more than somewhat. I've driven many of the Sienna's US market rivals now, and none (even then otherwise rather mediocre Chevrolet Uplander) were as bad as that. I started this test with the question as to whether the Sienna was "better" than the Honda Odyssey. Dusting off the memory, and re-reading my conclusions of that vehicle, I have to conclude the answer is "no". The Honda scored just as well for all the practical things and it was far better to drive. If I needed a vehicle like this (and thankfully, I do not!), the Honda would be one I would pick.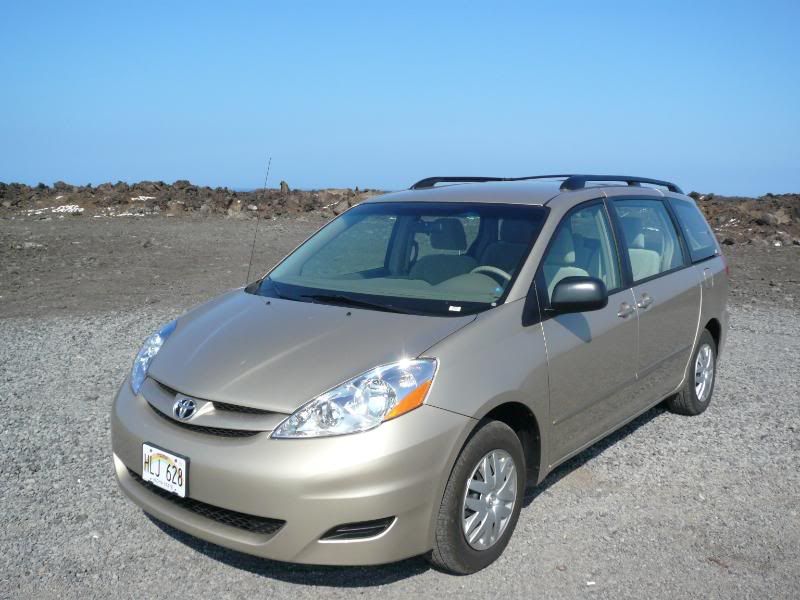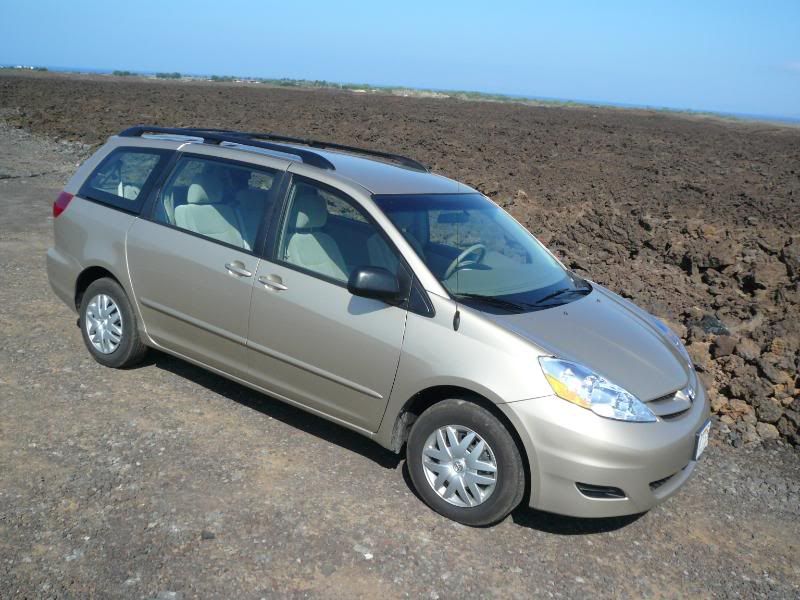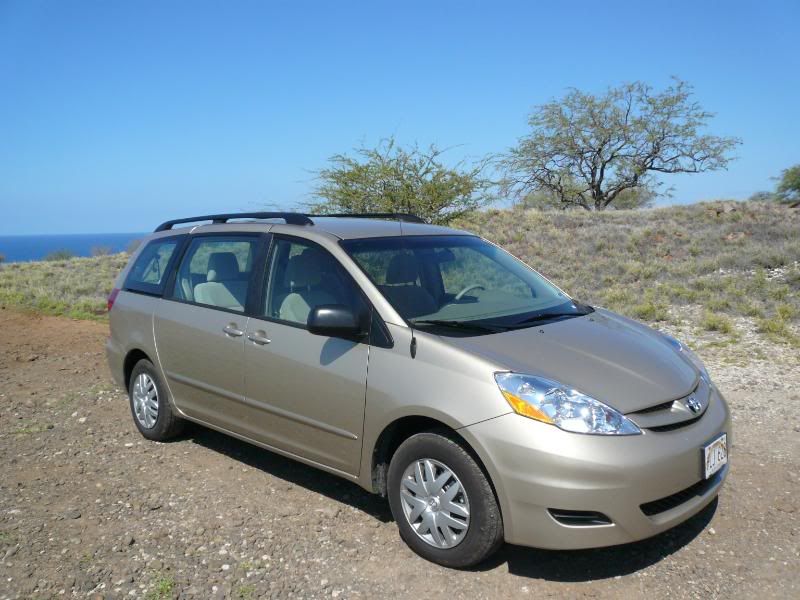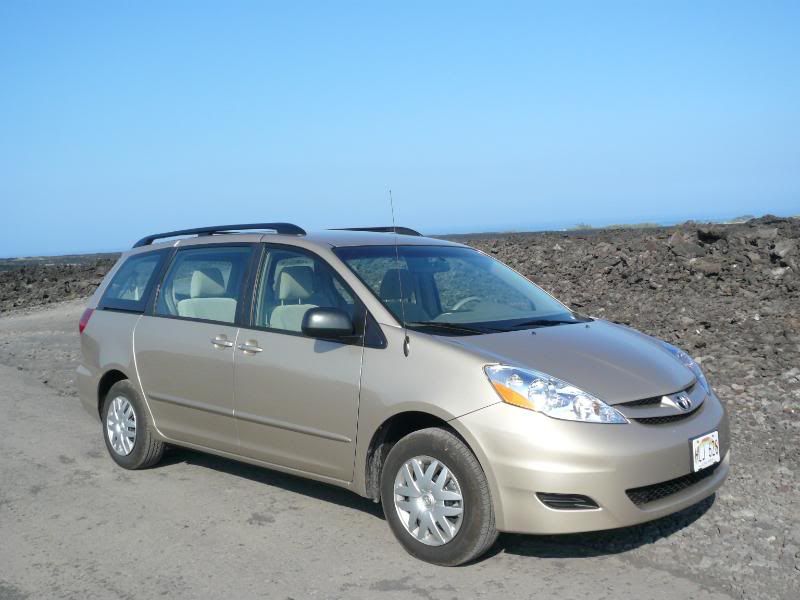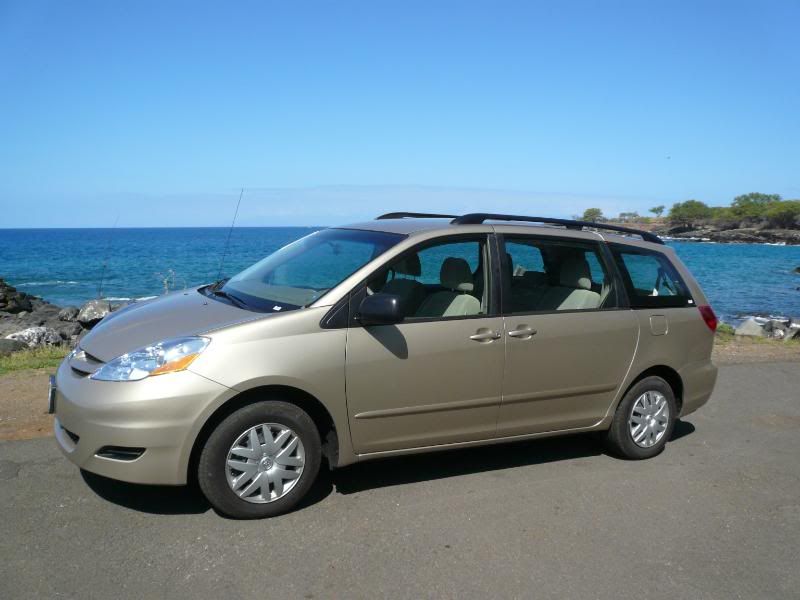 2010-02-14 18:03:39
Share and Enjoy