2007 Mercedes B170 Automatic (CH)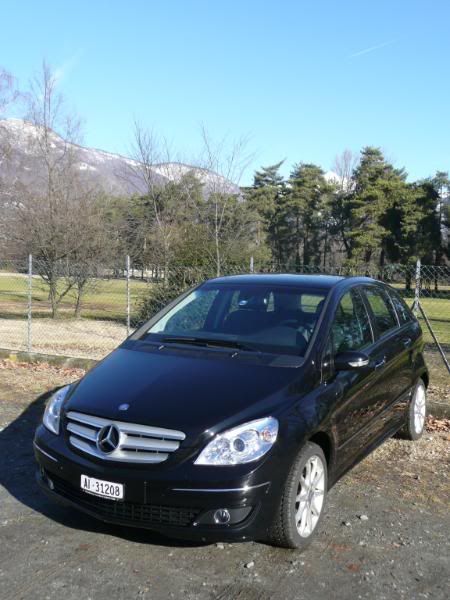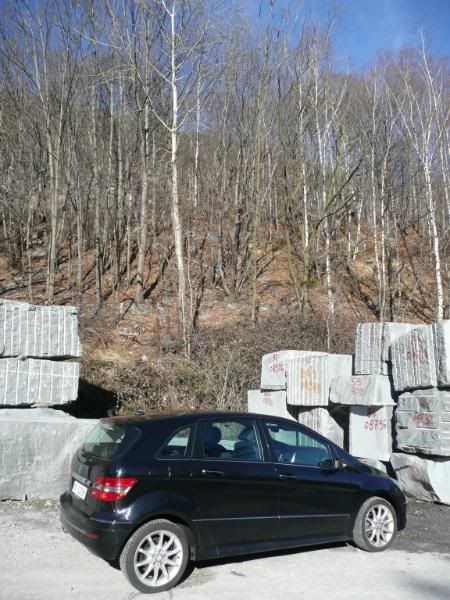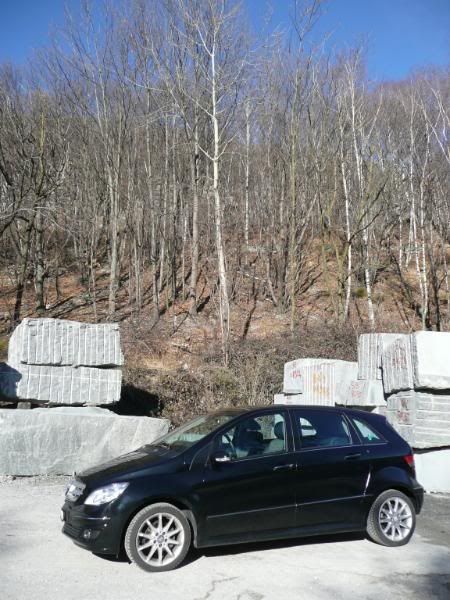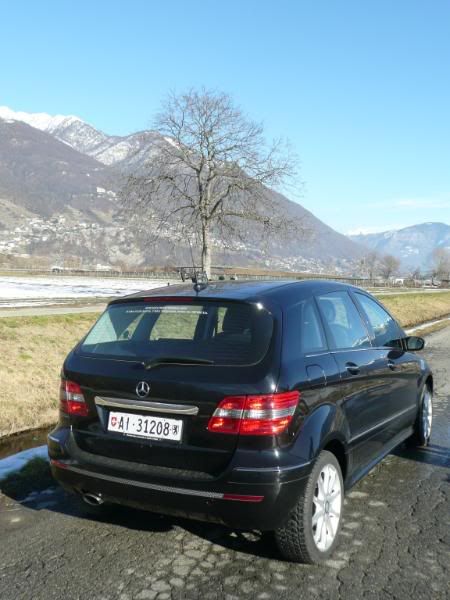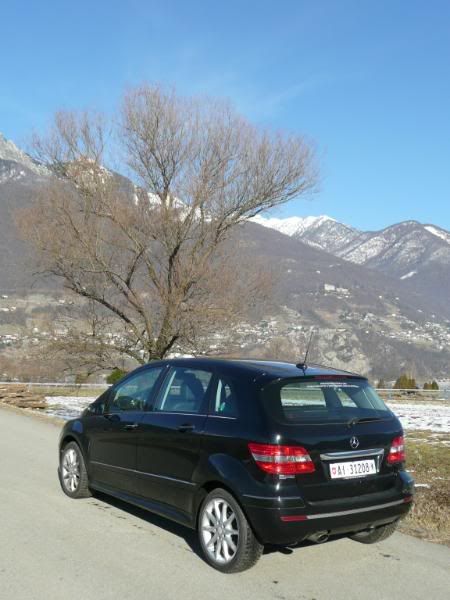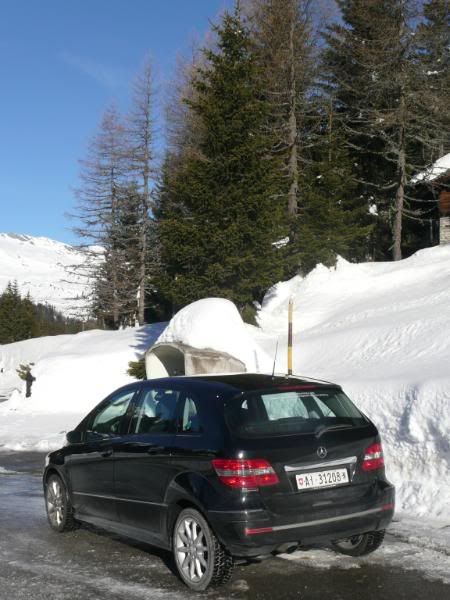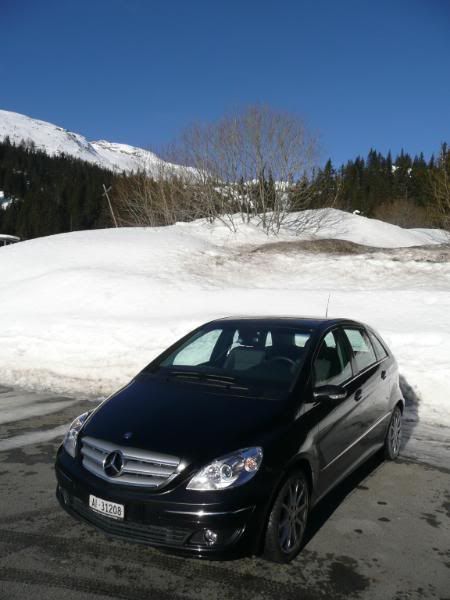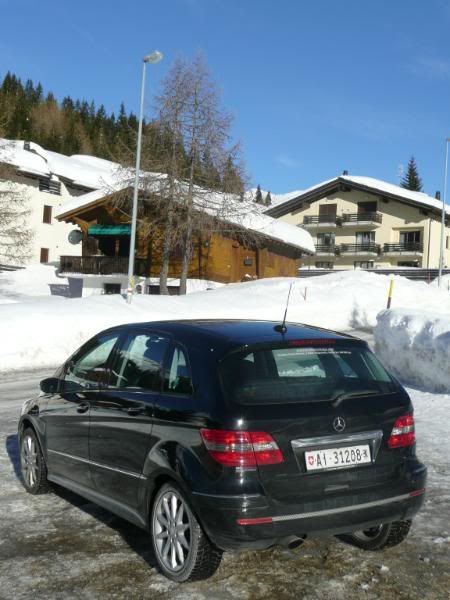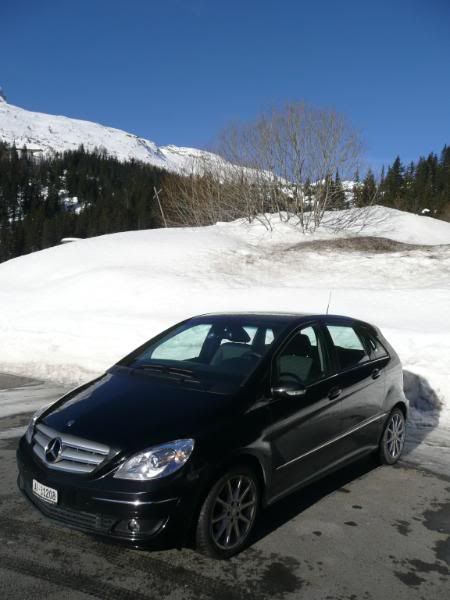 After receiving a series of somewhat battle-scarred Swiss rental cars, it seemed my luck was in, and my latest test car was to be brand new, with less than 10km showing on the odometer. Nevertheless, prudence suggested I should check it out, just in case. I'd gone round the whole car, and was about to get in and drive off, when I noticed that the bonnet was only held down on the safety catch. No problem, I thought, I'll just press down hard on it, but this did not do the trick. Wondering if the bonnet was catching on something, I tried pushing the bonnet stay out of the way. No luck. Fiddled with the catch to check it was indeed returning to the proper position, and so it proved, but whatever I tried, it was clear that the bonnet was not going to shut properly, and unless it did, there was no way that I was going to take this car anywhere. So much for Mercedes' efforts to restore their reputation for quality and dependability, with a brand new car in this state. (And prey whom at Hertz had put it ready to drive off, in this state, too?). Luckily, Hertz did have another "B" Class available, so once again I found myself setting off in a well worn rental car with a few scratches and scrapes featured on its metallic black paint work, and some bad scraping around the rim of one of the alloy wheels, which looked like it might have been done by a careless effort to get the tyre off. Anyway, here was my chance to test out a "B" Class for the first time, and see if it impressed more than the "A" Class that last year had left me decidedly less than charmed.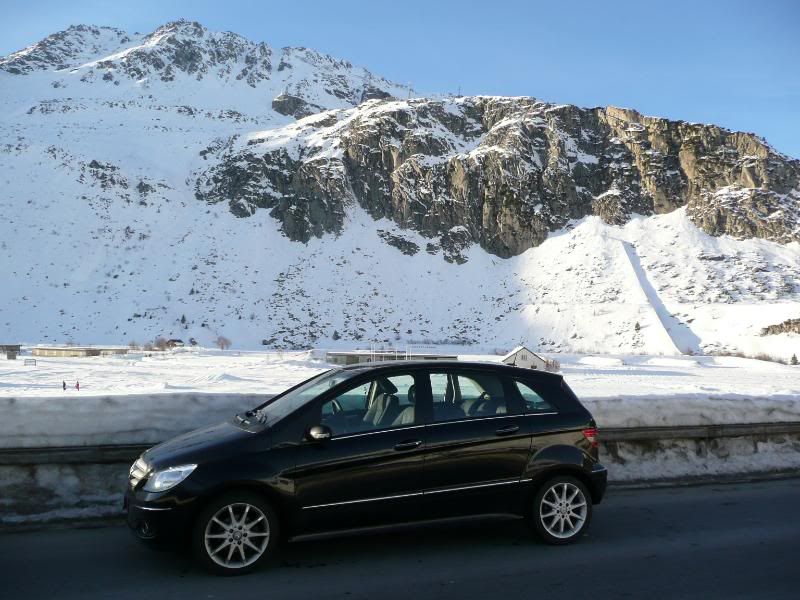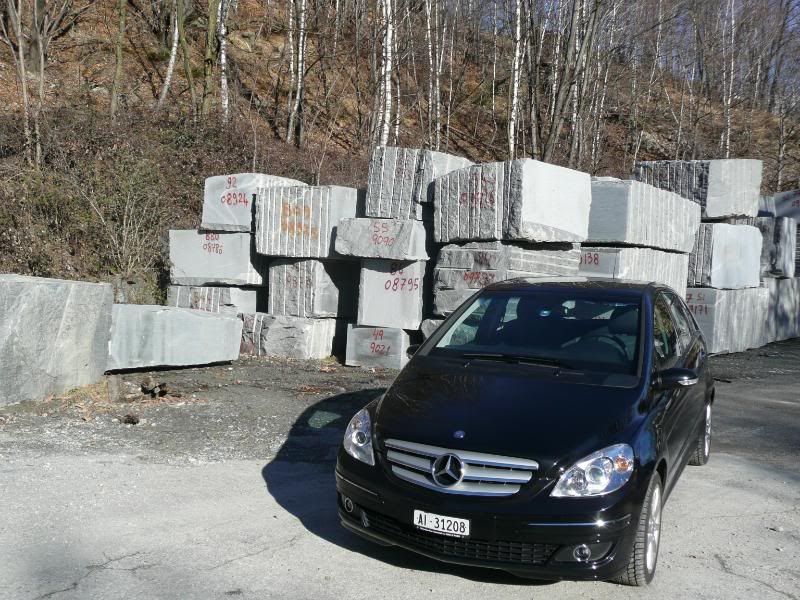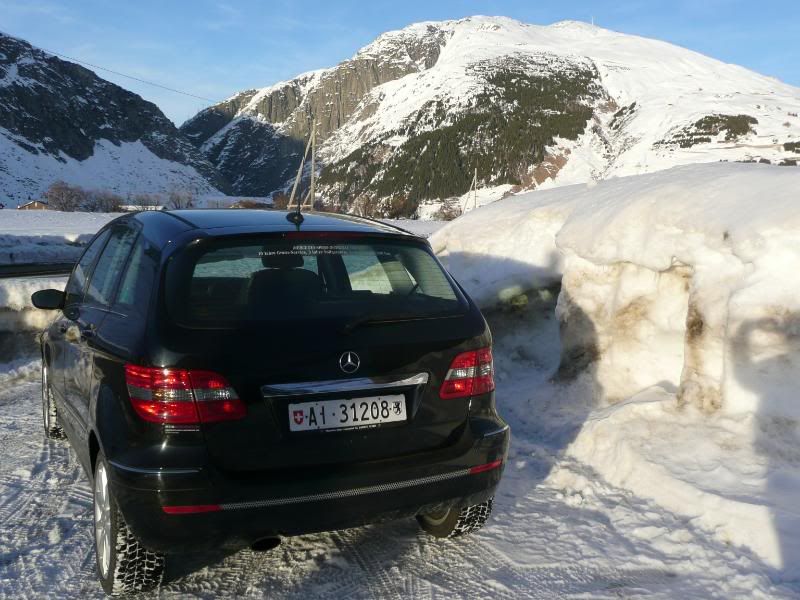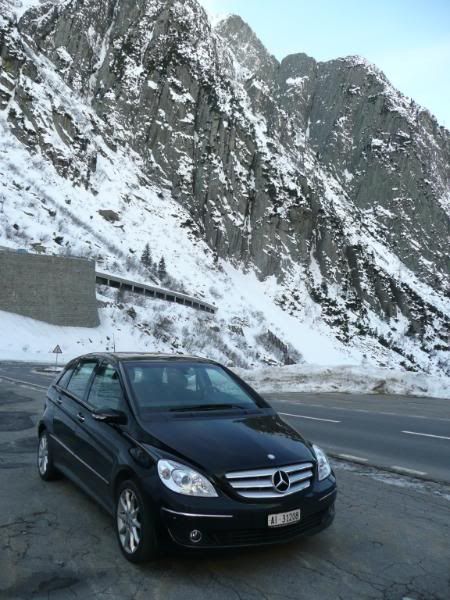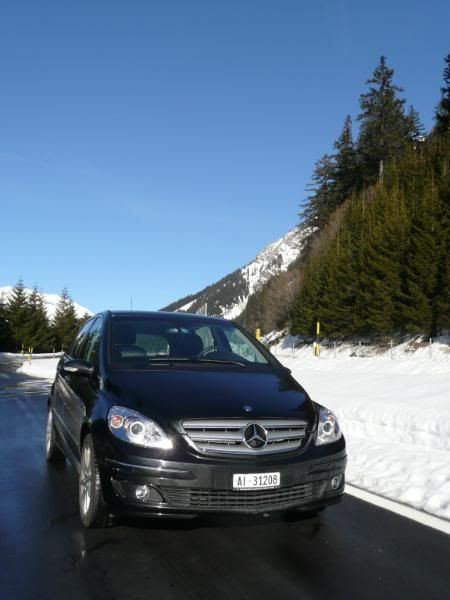 Although this is not as compact as the "A" Class, this is still quite a small car, and there really is more space in it than the average medium sized hatchback. You did sit just that bit higher than in a Focus or Golf, too, but it was only really noticeable when in a line of traffic and you realised that you had a more commanding view of all around and that you were indeed higher than everyone else. With fairly boxy styling, and a large glass area, an impression reinforced by the side windows sloping down towards the windscreen, the car feels light and airy, and visibility to place the car in traffic is good. The steeply sloping away front, however, is another matter, with absolutely no way of figuring out how far in front of you the car extends.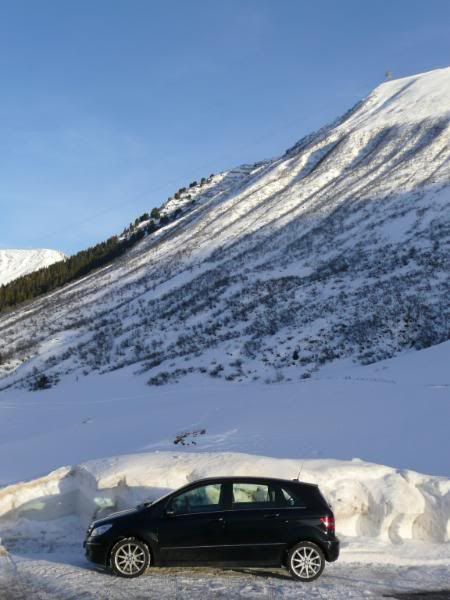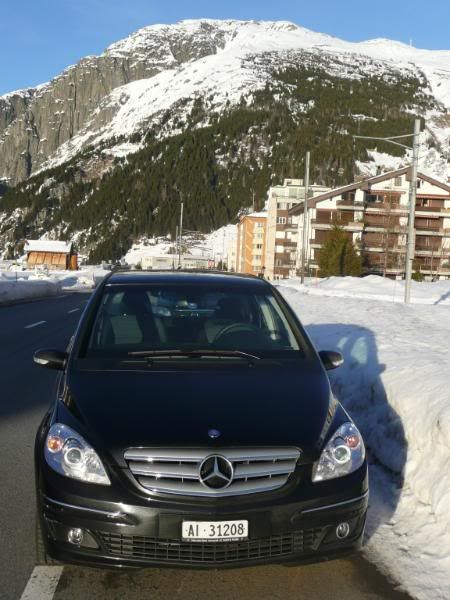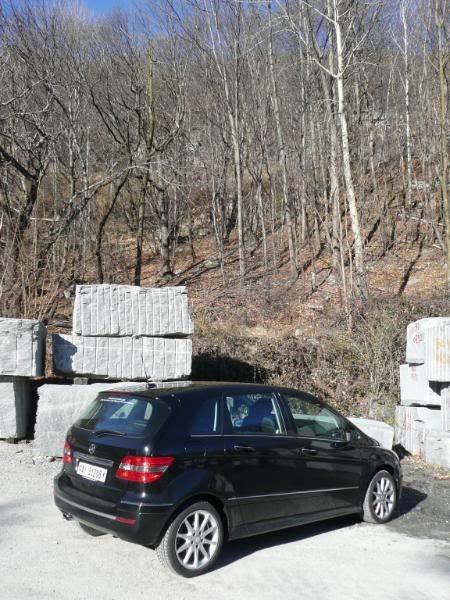 The test car was a B170, fitted with the optional automatic gearbox. These automatics seem popular as rental cars, and I can see why, as it does make the car very easy to drive. Actually, one of the main reasons for rejecting the Mercedes self-shifter is absent, namely this car actually has a conventional pull-up lever handbrake and not the cursed foot pedal that afflicts the "C" Class. The automatic transmission is indeed a CVT, and I have to say it proved to be – by some margin – the most convincing CVT I have experienced, providing a smooth adjustment of the gearing to reflect the speed at which the engine was turning over, and proving equally capable of handling acceleration and deceleration. With the lever in "D", by nudging it sideways, the gearbox transforms into one that allows for manual shifting. Progress up and down the 6 defined gear ratios is now achieved by tapping the lever to left or right. In this mode, too, the gearchanges were smooth. However, if you are expecting lightning response and ferocious, or even rapid acceleration, then the B170 is not the car for you. There is adequate power, but a 1700cc engine is no more than average for this size and weight of car. There are more powerful engines in the range for those who seek more alacrity. Nonetheless, the engine was smooth and refined, and it had no problems in upping the ante to cope with the climbs up and through the Swiss Alps, even if I had to spare it the Alpine Passes, as they are closed by snow for the winter months. Nothing alarming in the other driving dynamics, either. Much of the 600km test mileage was conducted on the smooth surfaces of the Swiss autobahn system, but there were some forays onto minor roads, and in the Alps, a variety of road conditions from wet, to clear "tram lines" and packed snow. The steering was light and precise throughout, offering a decent idea of what the road wheels were being asked to do. Handling remained predictable, with some evidence that understeer was waiting if the conditions would have allowed for a little more exuberance on the twisty stuff. No issues with the brakes, though I never really put them to the test either from speed, or the torture that comes from the descent of an Alpine Pass or three. Sport suspension and the optional 17″ wheels ought to be a recipe for a hard ride, but on the mainly smooth roads, and accustomed to the Audi S4 experience, I did not feel there were significant deficiencies in this respect to highlight.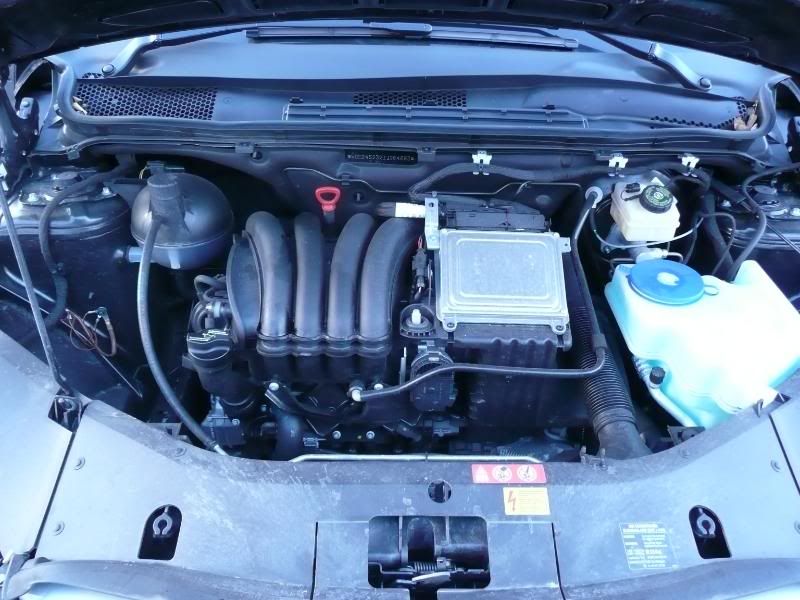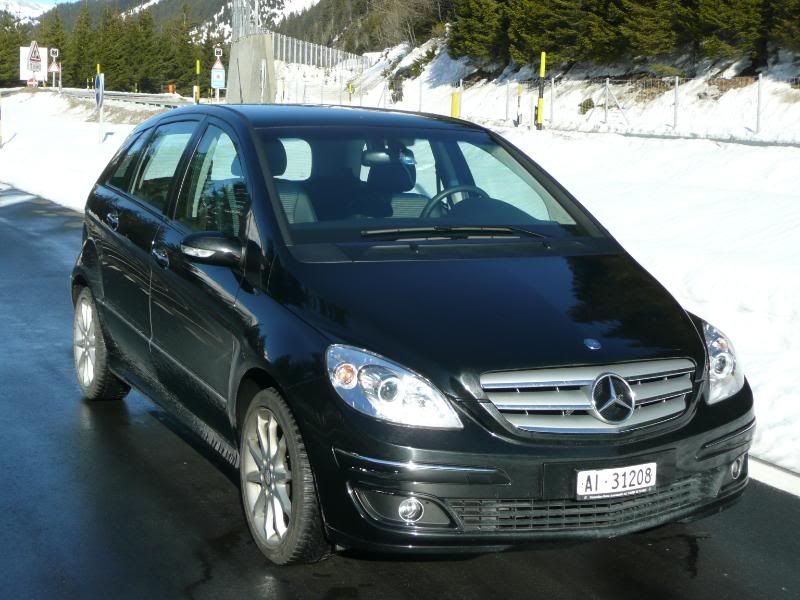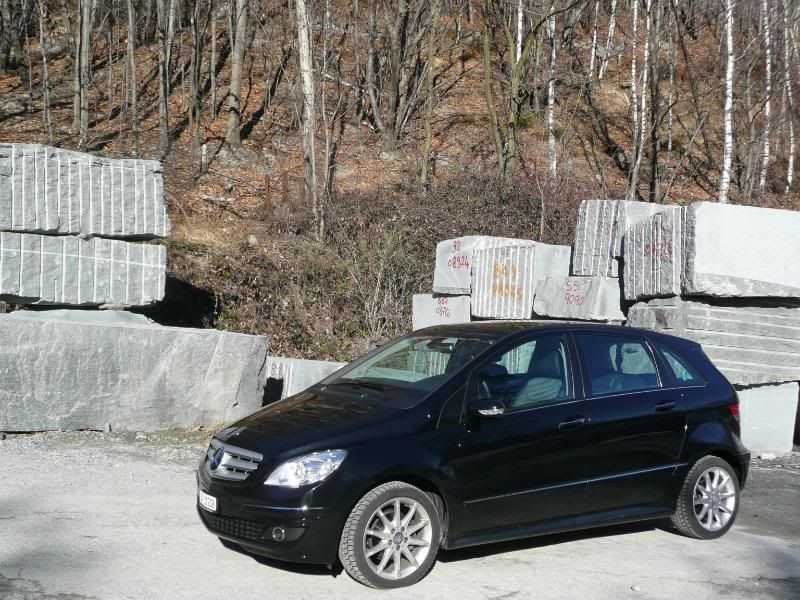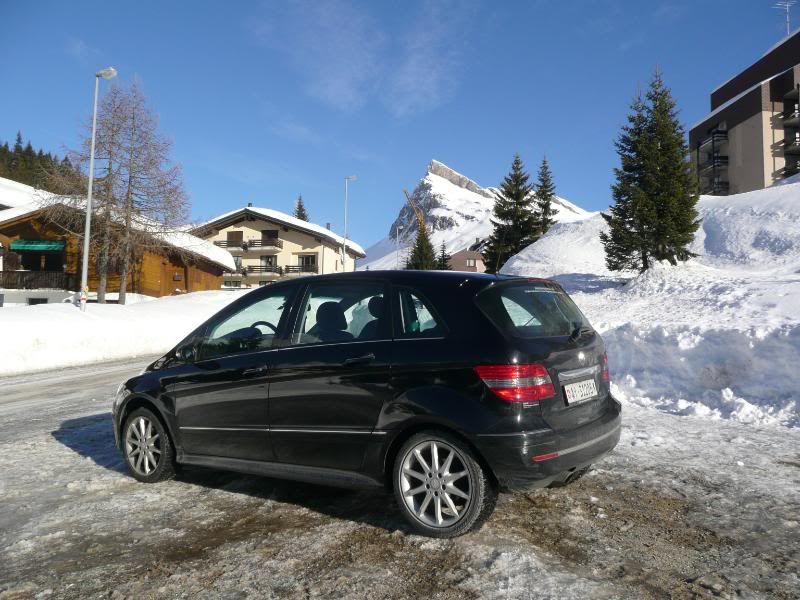 Sitting at the wheel, even a debadged "B" Class would leave you in little doubt that this is a Mercedes. The whole ambience of the interior, the type of door and dash material, and even the shape of the glovebox latch are redolent of the Three Pointed Star. An even bigger clue comes from the square cross-sectioned single column stalk, with a slightly awkward twist operation for the wipers, and a twist sleeve for the rear wiper. I tried to avoid using either, as it was so cold that I feared that the washer jets may be frozen. The front ones indeed were, for the whole day, but the rear wash system continued to work, despite the well below zero temperatures. The front wipers are pivoted so they meet in the middle, rather than operating in tandem, but with long enough blades not to leave a large unwiped area in the middle of the screen. Peugeot should take note! Not only did the car look like a Mercedes inside, it actually felt more like you would expect from one. The build quality appeared decent, and everything felt rather more tough and robust than you would perhaps have found 5 or even 10 years ago in a Mercedes. Even now, Mercedes are unlikely to win prizes for the generosity of the standard spec, but this model was equipped with leather side trim to the seats and the wheel, a decent stereo system that incorporated a Sat Nav system, which appeared to have been programmed in Swedish (!), column mounted controls for the stereo and bluetooth phone preparation, and a climate control that was fast in taking the chill off the cold start. The car proved comfortable, and driving 600 km in one day is a pretty good test of that. At last, Mercedes seem to have realised that rock hard seats, designed to fit the very largest framed Schwabians may not appeal to everyone else, and the car is all the better for it.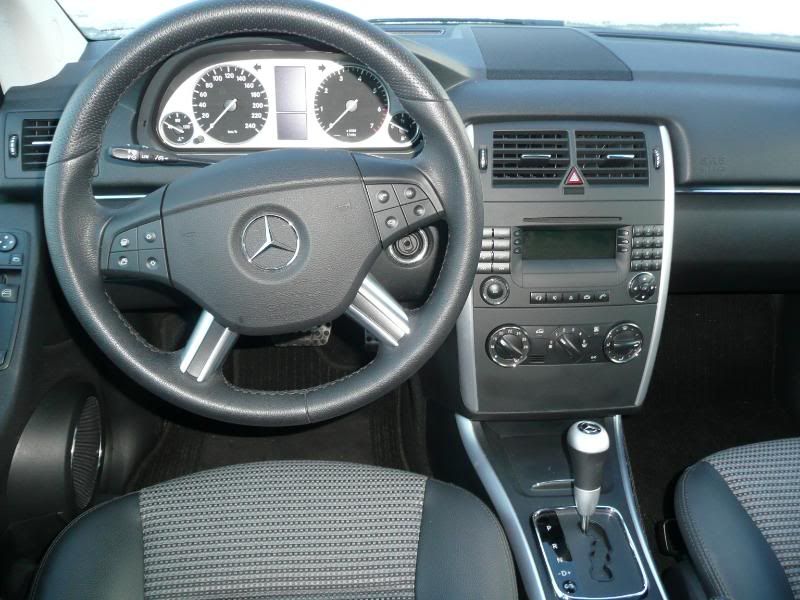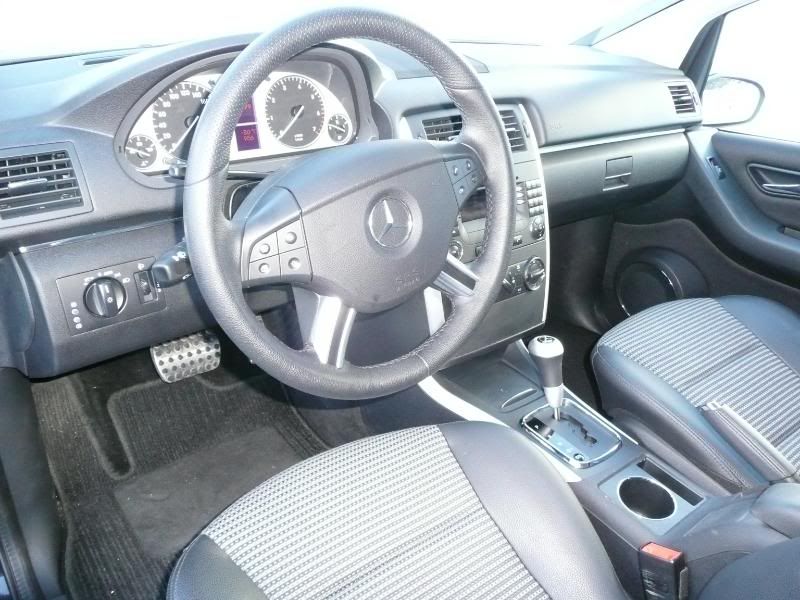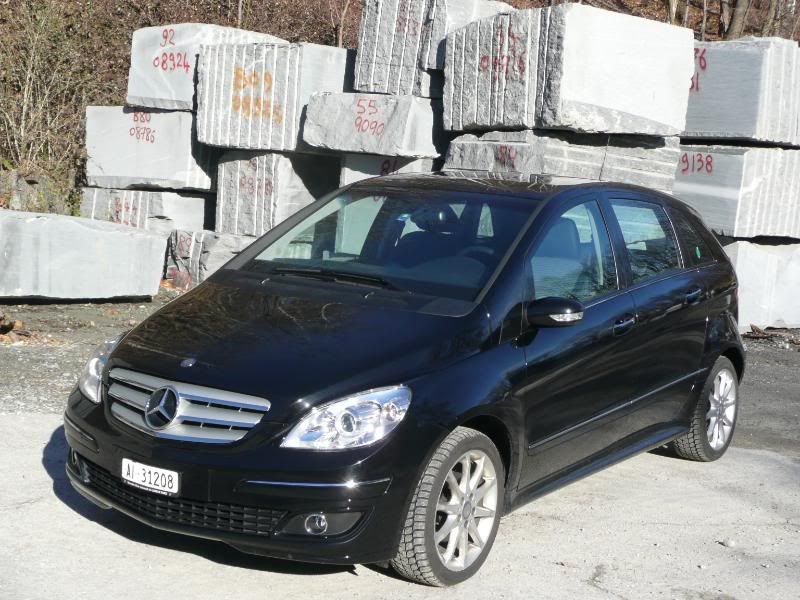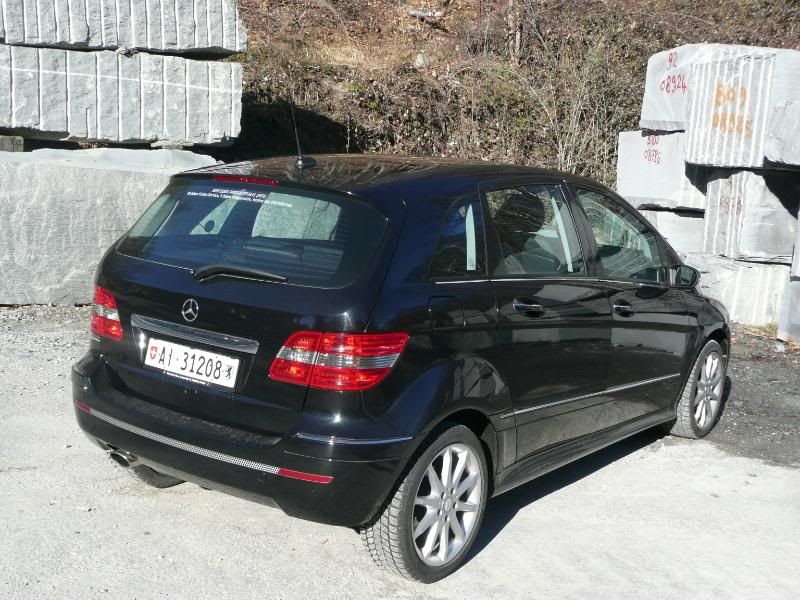 Even allowing for the fact that I have short legs, and hence sit well forward, there was a lot of space in the back. Far more than you would find in a Focus, Astra or Golf, and there are cut outs on the outer sides of the back of each front seat, allowing for rear seat passengers to spread their legs and knees that bit further.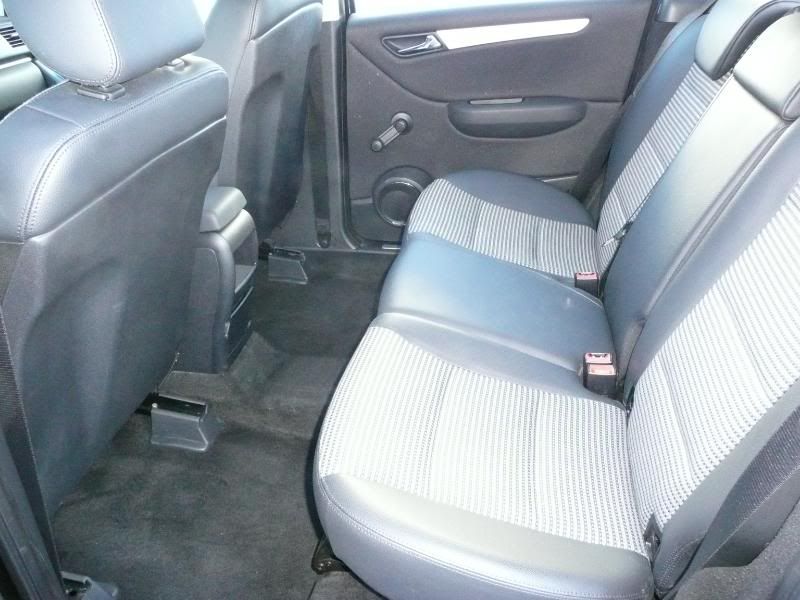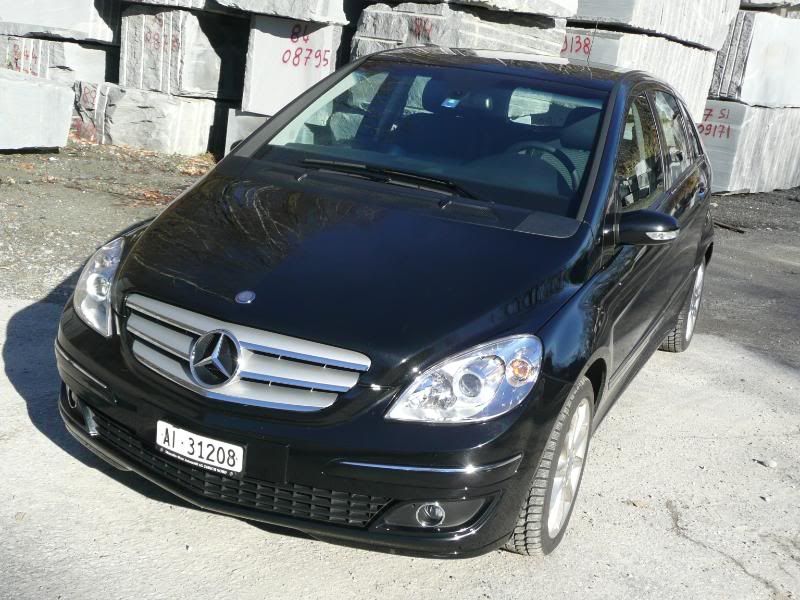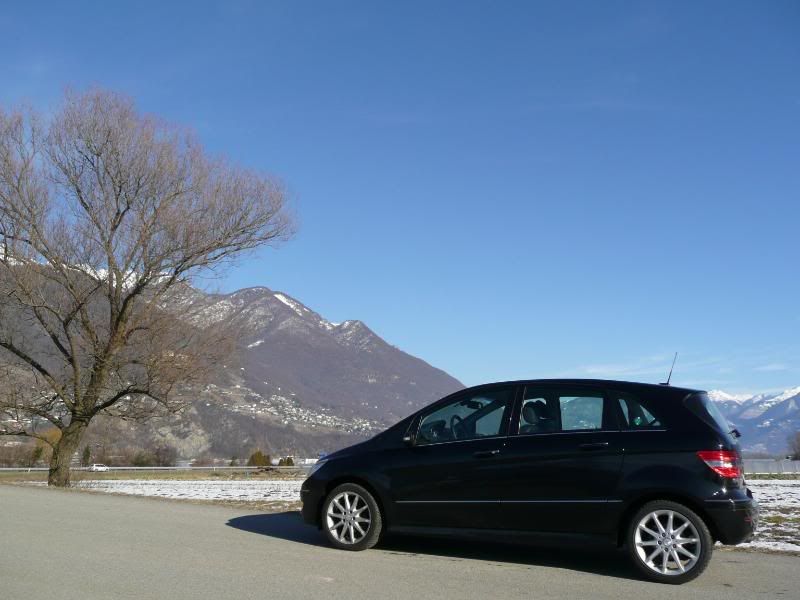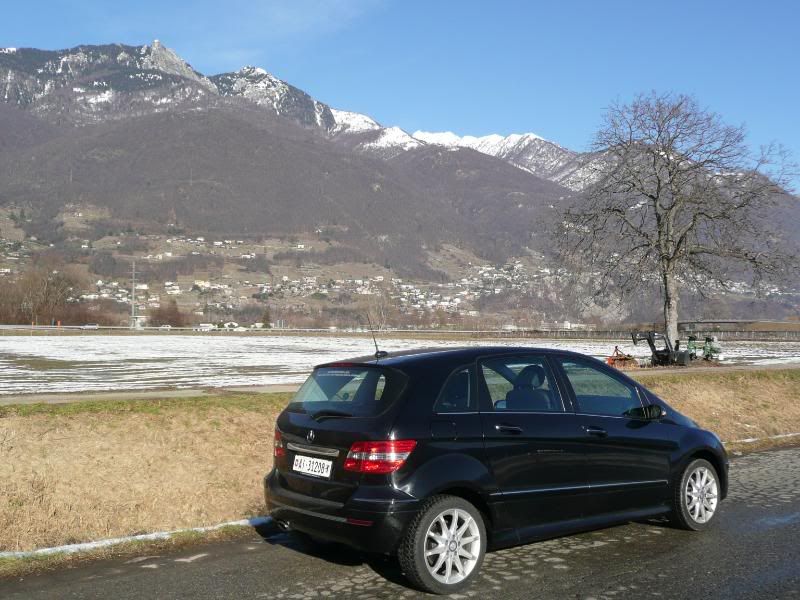 There is a good sized, regular shaped boot with a retractable cover. On either side, there are two small cubby holes for small items, and there are plenty of hooks to allow for loose items to be secured from rolling around the carpeted boot. The rear cushions lift up before folding the rear seat backrests down. Doing so gives quite a long load bay, but with a step up in the middle. I am told that there is a means of raising the floor at the rearmost part, to make it level. As it was -8 Degrees outside when I was taking the photos and playing with this capability, I did not spend long outside discovering the options. There is a shallow underfloor area, as well, in which you can also find the space saver spare wheel.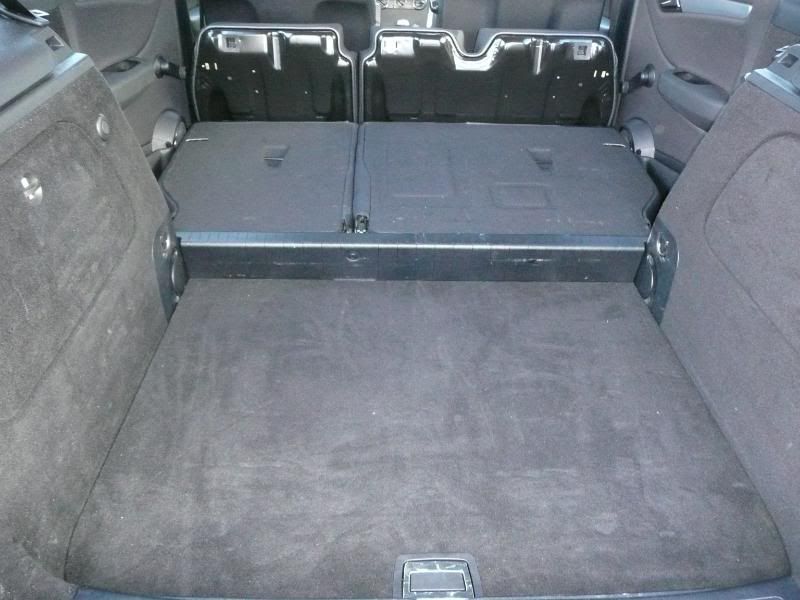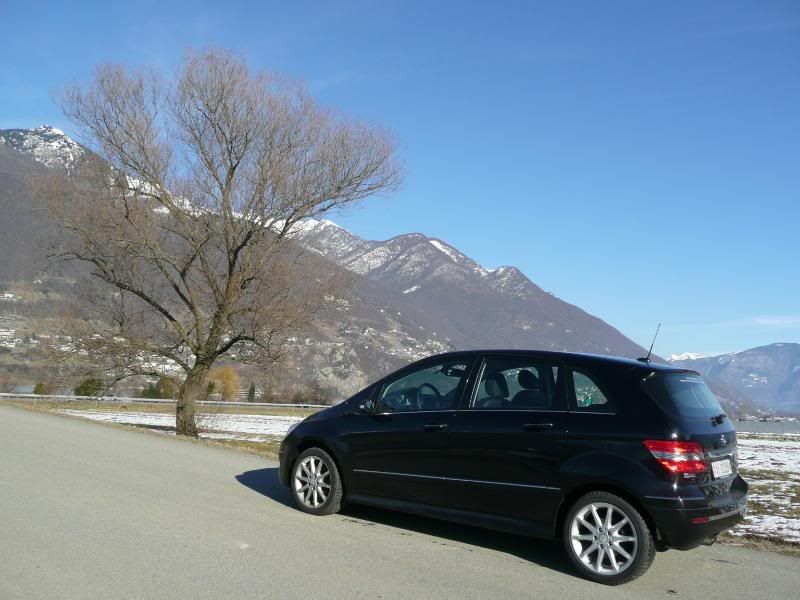 So, good marks for practicality, and no serious flaws, and the prestige of the Mercedes badge, but the "B" Class remains a less than common sight, especially compared to its smaller "A" Class brother. There has to be a reason for that, and indeed there is. Cost. This is not a cheap car. UK prices for a car specced like the test vehicle would work out at approx £21k. That's an awful lot of money for a small to medium car with an engine no more than adequately powerful. That money will buy all sorts of other cars with something rather more special to offer, like the Golf GTI that I was driving the day before, for example. Or a much bigger car, like a Mondeo, or a Passat. If the bonnet catch incident truly is a one-off. and Mercedes levels of reliability and durability are really back, then a second hand model could make a lot of sense. But I think I'd struggle to make the case for a new one.
Share and Enjoy