2010 Audi A3 Sportback 1.6 Technik (GB)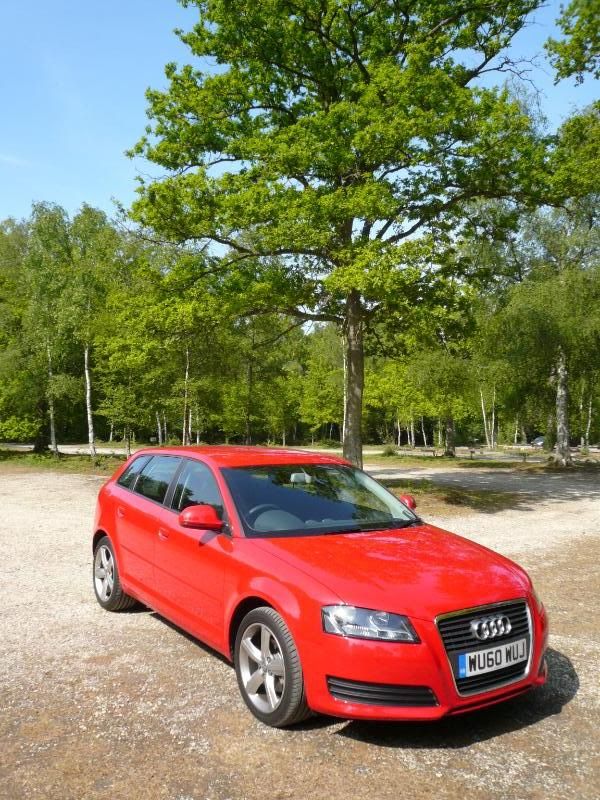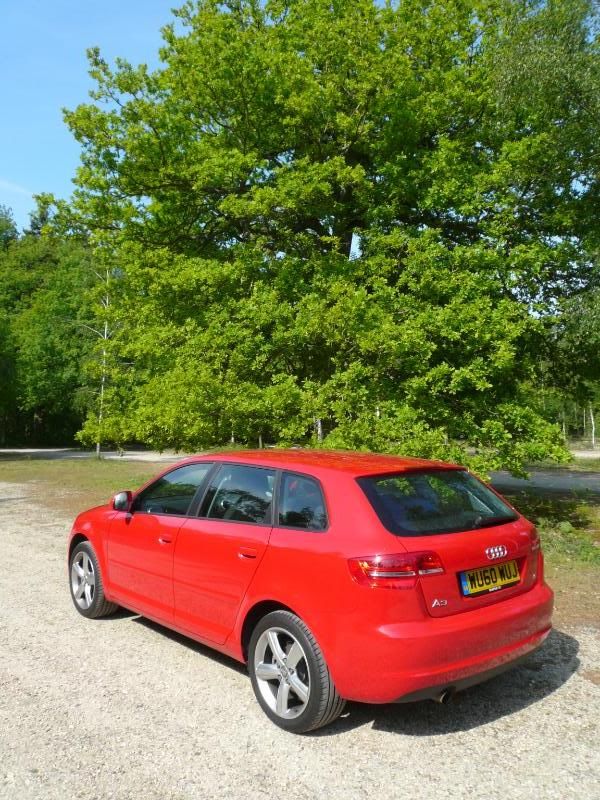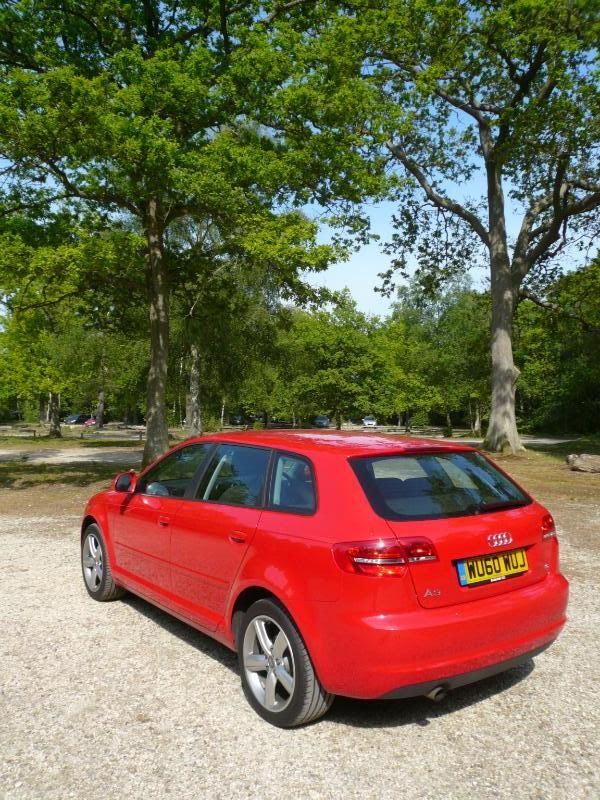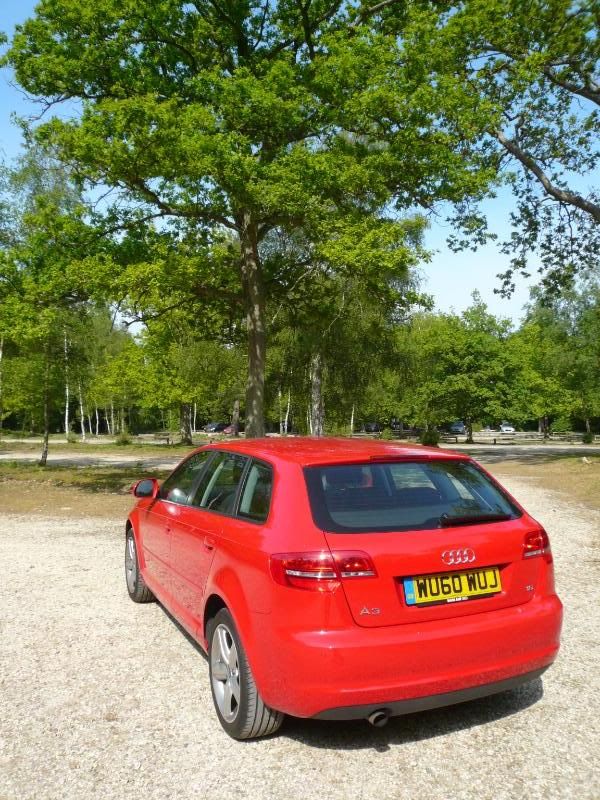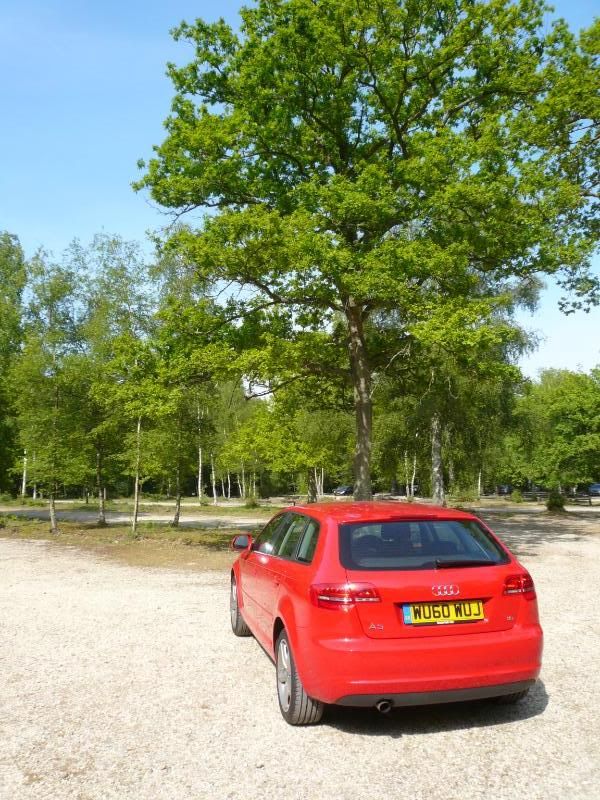 When you rent a car from all but the smallest depots, there is usually some element of choice in the vehicle whose keys you acquire. For sure, it may involve paying more than you had planned, but a careful review of what is parked up, and a polite request to the rental car agent is usually all it takes. Courtesy cars from the garage are a different matter, though. It would seem here that even when they have a decently sized fleet of such vehicles, as the larger dealerships all now do, some random process is applied when allocating the cars to their customers. As I signed the paperwork for such a vehicle, all I could see was that it said "A3" on it. When taken out to do an inspection of the car, I found a Sportback model, and instead of the usual collection of black and dreary grey hues, this one was painted bright red. The A3 has probably been vilified more times than just about any other car on this site, by people whose judgments are usually sound, so as it is some years since my last encounter with the model, I was happy to get the opportunity to see if I was going to agree or need to express dissent on the merits of this car.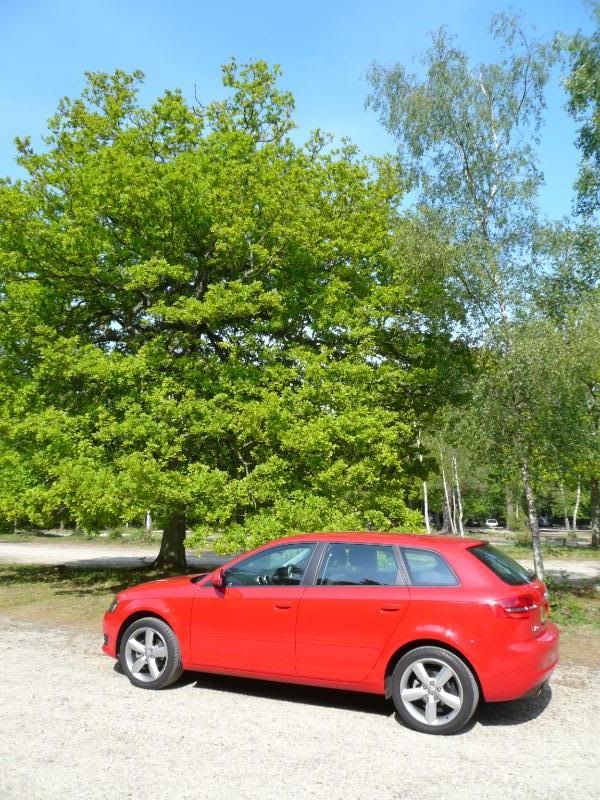 Let's cut to the single biggest criticism right away: the steering. Others have described this as wooden and lacking feel. They are not wrong. Indeed, I could barely believe the sensation, or rather the complete lack of sensation, that I experienced as I moved out of the parking place at the dealership. It as if the steering wheel is attached to fresh air, and some telepathic process translates the movements of the steering wheel to those of the road wheels. Light is an understatement, and vague is too. I know that increasing numbers of cars seem to be going down this route, and the change from a purely mechanical linkage to an electric set up has rarely helped matters, but this has to be about the least feelsome steering I have ever encountered barring the American Toyota Sienna. It is at its very worst at low speeds, and as you gain speed, so the setup does seem to gain a bit of weighting to it. Not a lot, though, and this does mean that although you do start to get used to it, you are somewhat tentative on the corners as you are not really sure where the steered wheels are pointing. As I was taking the interior pictures of the test car, my neighbour emerged from his house. He has an A3 Sportback, too, so I asked him if his (a TDi model) is like that, and he confirmed that indeed it is. Maybe you can get used to this, but in the space of one day, I did not, and would probably preclude the car from any short list of recommendations for this characteristic alone.
Where I expected to be handing out the brickbats was the engine. The loan car was fitted with the 1.6 litre petrol engine. In the long life of this model, there have been more different engines fitted than anyone can probably remember, but the 1.6 goes back all the way to the launch of the 3 door model in 2003, and indeed it featured in other Audis before that. As the least powerful engine in the range, I expected to find something puny and unpleasant. Whilst this car is definitely not fast, it is nothing like as sluggish as I was fearing. Maybe the fact that this is an old engine works in some perverse way to its advantage as that means it has not been saddled with all the latest CO2 reducing trickery that make contemporary petrol engines such wretched things in almost all volume and fleet market cars. Looking at the stats, it is clear Audi have not done anything much about the emissions performance of this engine. Indeed, I got rather perplexed when reviewing the engine options, as this powerplant develops 101 bhp, and Audi offer the more modern 1.2 TSi engine which develops a near identical 103 bhp. Even the prices of comparable trim levels of these two choices are within almost rounding error. The newer engine does have a much better emissions rating, but I do wonder if it is actually any better at doing its job of propelling the car. The 1.6 motor emits a slight growl under light throttle loadings, which does not completely disappear when travelling at a steady speed on the motorway. It is actually quite a pleasant sound. This car is quite low geared, with 80 mph achieved with the engine turning at 4000rpm, which is high by modern standards. There is a bit of wind noise from the A pillar and a modicum of road noise, too, but overall, the A3 proved to be quite a refined cruiser. It is not as gutless as you might fear when you need to re-accelerate following a reduction in speed caused by traffic, and there is no need to stir the gearbox to do so, either. In fact, given the quality of the gearchange, you might not mind unduly if you did have to do so. For many years, VAG products were saddled with a rather clunky and slightly recalcitrant change, but recent manual gearbox cars have all demonstrated that the Group has addressed this problem. The lever on this car moves readily between the 5 forward gears, with just enough feel so that you know that you are indeed doing something mechanical (see, it can be done!), even engaging reverse with no issues. The lever is perfectly placed, too. As I used only part of a tank of fuel, I cannot calculate the fuel economy. It came with a quarter tank, and I filled it up, knowing that I was going to drive something like 250 miles. When I reached my morning destination, 110 miles from home, the needle had barely moved. so I clearly overestimated the thirst of the car more than a bit! Usually at this point, in a test I make comments on the other driving dynamics, before moving to the static features. So, I could repeat what I thought about the steering, and indeed my sense of disbelief is such that it is tempting to castigate it one more time, but I will move on to the ride. Ah, the ride, usually another area where the press take aim at any car with the 4 rings on its grille. Well, for a start this is not an S-Line model, which is usually where the perceived problem gets exacerbated, and actually, I thought the ride was perfectly OK. And so to the brakes. Another area where Audis are condemned by the British motoring press, but here again, I found no issues. Thanks to the age of the design, you also get a proper pull up handbrake between the seats, too. Fix the steering and you would probably make it easier to judge whether the handling is truly deficient, or whether for ordinary travel on roads as opposed to circuits it is actually perfectly fit for purpose. I suspect the latter. With a relatively large glass area, there were no issues with visibility, and I found it easy to judge the extremities of the car in a couple of tight parking spots.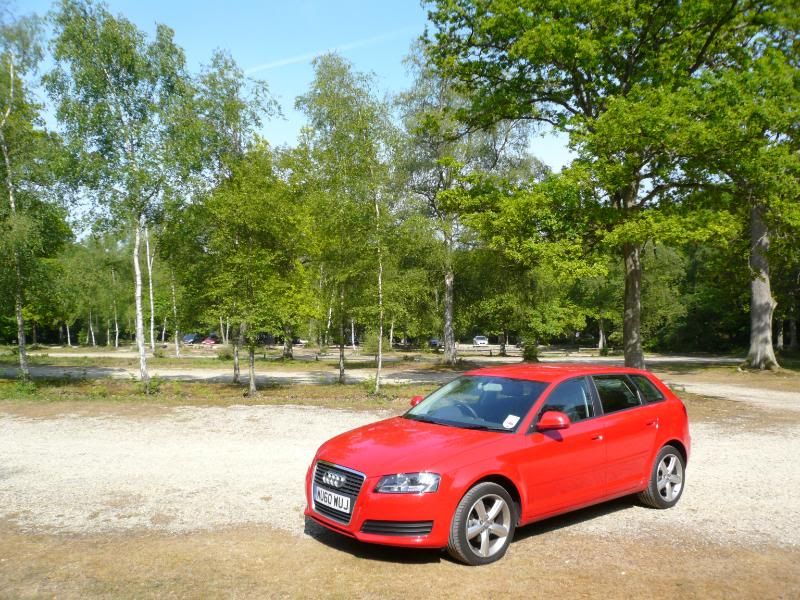 Open the door, and you do not need to see the badge on the steering wheel boss to know exactly what marque you are inspecting. Like the outside, the interior has received minor updates during the life of the car, so the latest light switch appears now, with its plastic chrome insert, but to all intents and purposes this is a cohesive integration of elements from the Audi parts catalogue, distinguished as in the A3 3 door model by the raised flying buttress style mouldings on the centre console that go from a position by the gearlever to the central part of the dashboard. The main dials, four of them, are presented under an ovoid cowl, and have crisp graphics very reminiscent of the style in my old B7 generation Audi S4. Audi corporate column stalks do most of the other work, with an Audi Symphony audio unit mounted above the air conditioning controls that are to be found in the centre of the dashboard. The former is easy to use, though I have come across slightly simpler and clearer units. This car lacked climate control, so the air conditioning controls are simple rotary dials rather than the slightly more stylised dials that come with the more costly system. The round air vents are reminiscent of those that appeared in the B7 model A4/S4 cabrios. Everything is beautifully made and presented, and the cabin really does look good. It is unsullied by any garish fake wood or other such trim adornments and although some might think this makes it a bit austere, is probably all the better for this simple approach.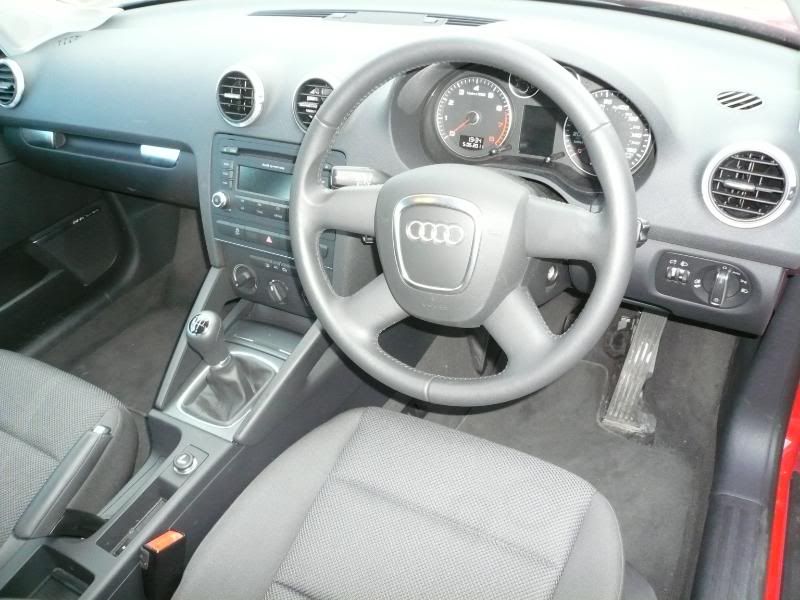 The raison d'etre of the Sportback is to make life easier for rear seat passengers than in the 3 door car. In this respect, Audi have succeeded. Entry and exit is eased by virtue of having rear doors, and once installed there is a decent amount of space. There are slight cut outs on the side of the front seat mouldings to generate a little extra leg room. Three people could probably fit in here without feeling unduly squashed. The boot is a generous size, too, and can be extended by dropping the seat backrests onto the cushion, though the resulting load space is not level, as it slopes upwards as you go forwards. The passenger cabin offers up door pockets, a moderate glovebox, and small oddments spaces in the centre console for bits and pieces.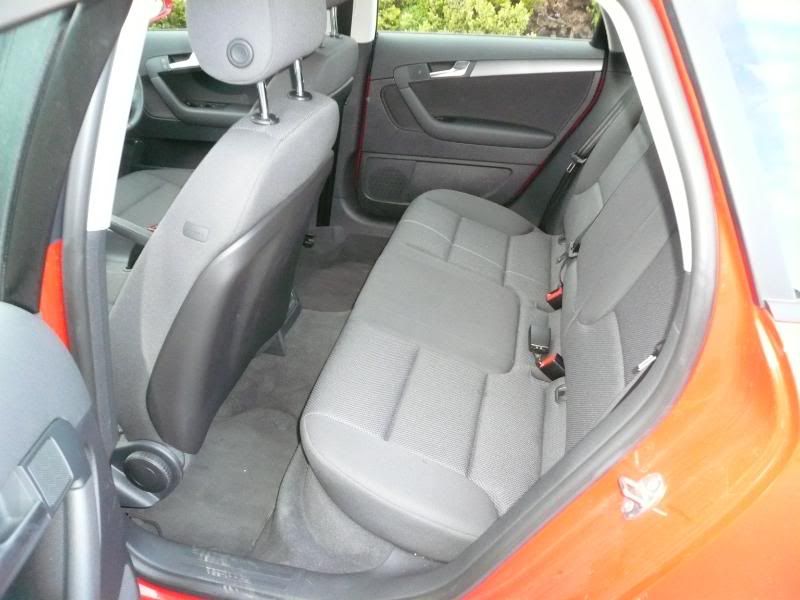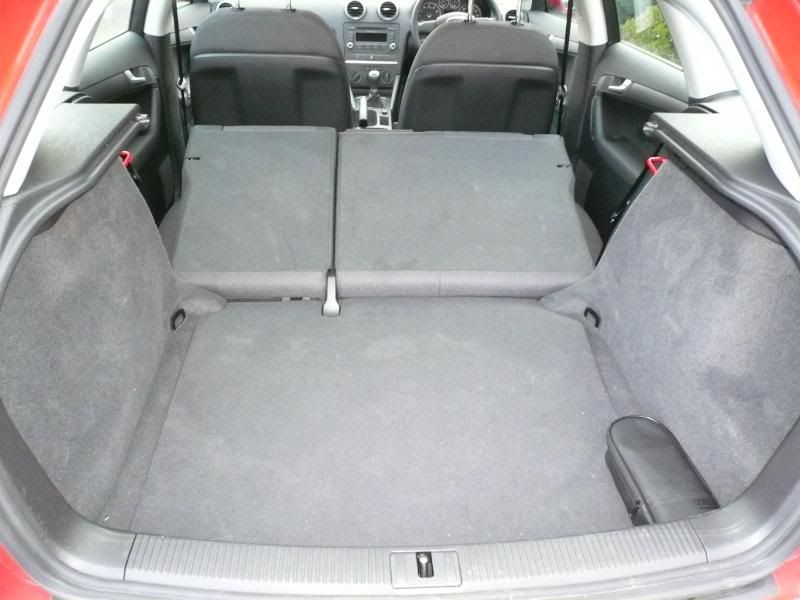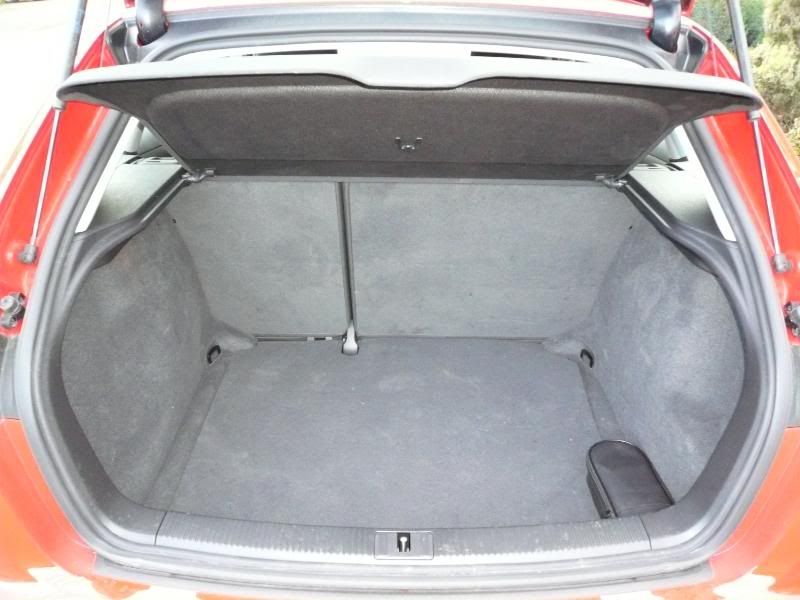 SE and S-Line are the familiar model derivatives offered by Audi, so Technik was new to me. It seems to apply only to this entry level 1.6 petrol car and as far as I can tell, it is indeed exactly what I suspected: a special version designed to make the car that bit more appealing at the end of the life cycle in this case of the 1.6 petrol engine. Although it was launched in mid 2010, it is still available, suggesting that either there were an awful lot of this engine still left, or that sales have been slow and therefore the initial stock is still waiting to find buyers. With no pretence at being a sporting trim, this is all about taking a few items off the lengthy options list and making them standard. Those items amount to 17″ alloy wheels, an upgraded audio unit with bluetooth preparation, a leather trimmed steering wheel and a gearshift indicator system. Stop/Start is widely fitted to the A3 range, but does not apply with this engine.  The £300 premium over the standard car makes this trim decent value, and better value for money than the extra cost of SE trim which offers 16″ alloys to a different design, front fog lights, a leather trimmed wheel and central armrest and costs £665. From the bewilderingly complex range of A3 models that Audi offers, there are also Sport and Black Edition cars, quite before you get to the S3 and RS3 cars. The optional items of equipment then run to pages more of detailed choices to make. No wonder the brochure is the weight of a book!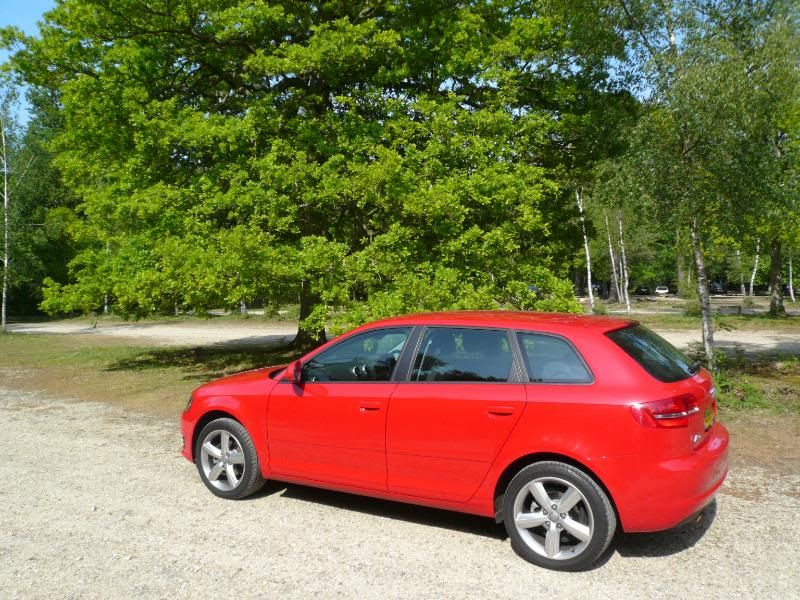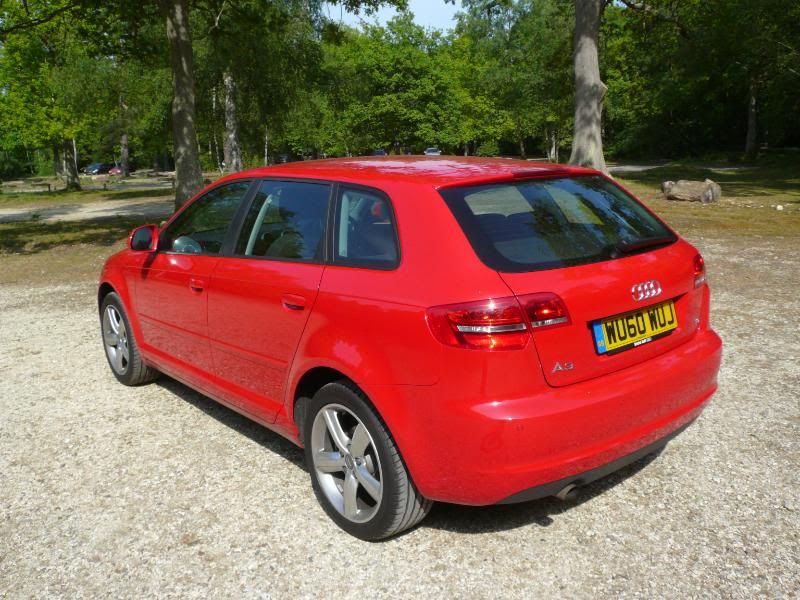 Audis are still perceived and sold as a premium product, at a price point above the more vanilla C Segment cars from Ford, Vauxhall, Peugeot/Citroen, Toyota, Fiat and VW. As such, they would probably concede that the most immediate rivals to the A3 Sportback are from the dreaded rivals BMW and Mercedes. The most obvious Mercedes competitor is the B Class, and I have very recent experience of that car. Equivalent B Class models are at least £2000 more than the A3 Sportback, so you would have to want one very much to prefer three pointed star to four rings. The B Class I tested was a diesel, and was cursed by its autotronic gearbox, and in this guise did not appeal to me, at all. I could not in all honesty say that the Mercedes is worth the extra money. As to the BMW, well a 1 series has eluded me, though I have a plan to try to fix that (and it would be a rental car spec one, if the plan works), but I can tell you now that with very different priorities between the driver focused rear wheel drive BMW with limited room for rear seat passengers and luggage, compared to the statically agreeable and decently spacious Audi, the two might appeal to buyers with sufficiently different priorities that they are not really rivals after all. So where does that leave the Audi? With the steering that I experienced, it sits in the proverbial wilderness for me, just as it does for others of this parish who have condemned it.
2011-05-20 10:57:44
Share and Enjoy