2011 Hyundai i30 1.4 GL FDU Classic (E)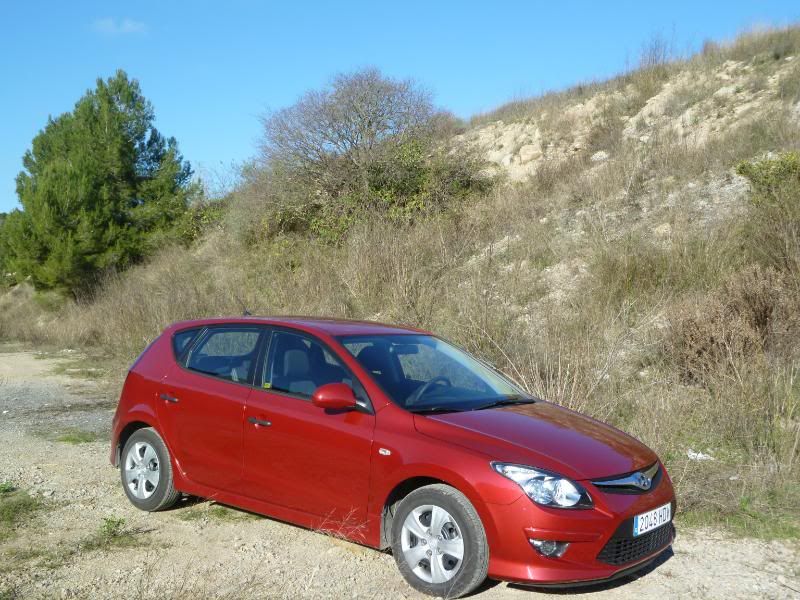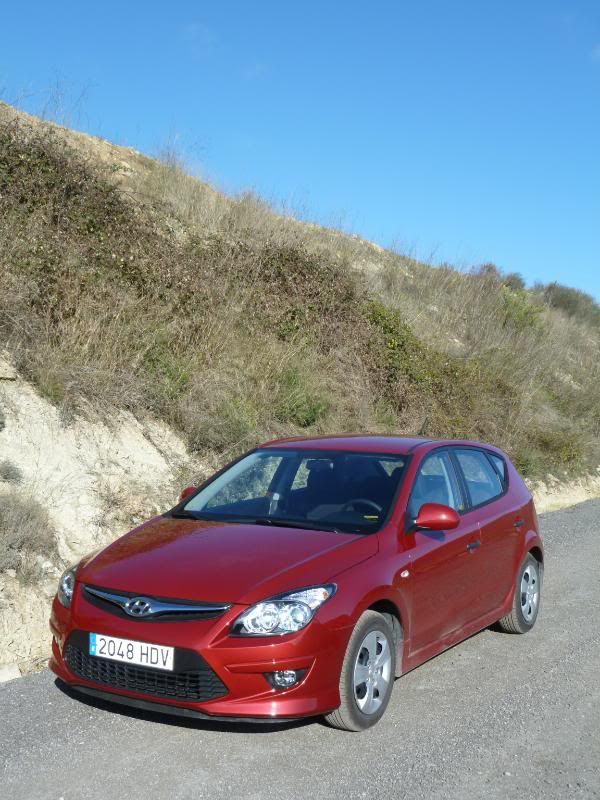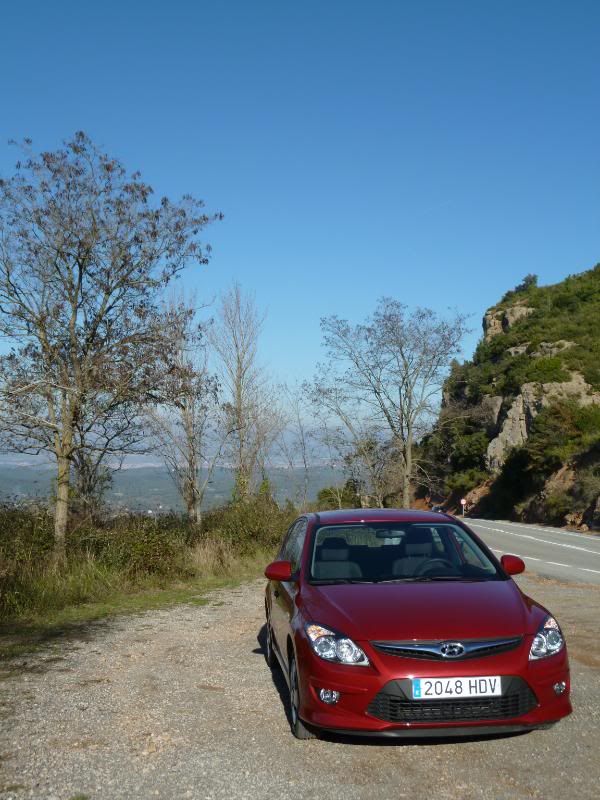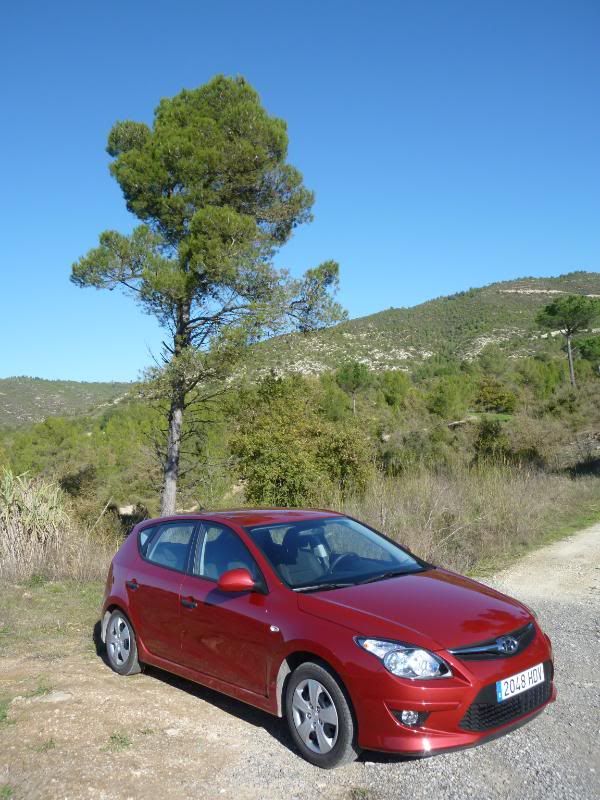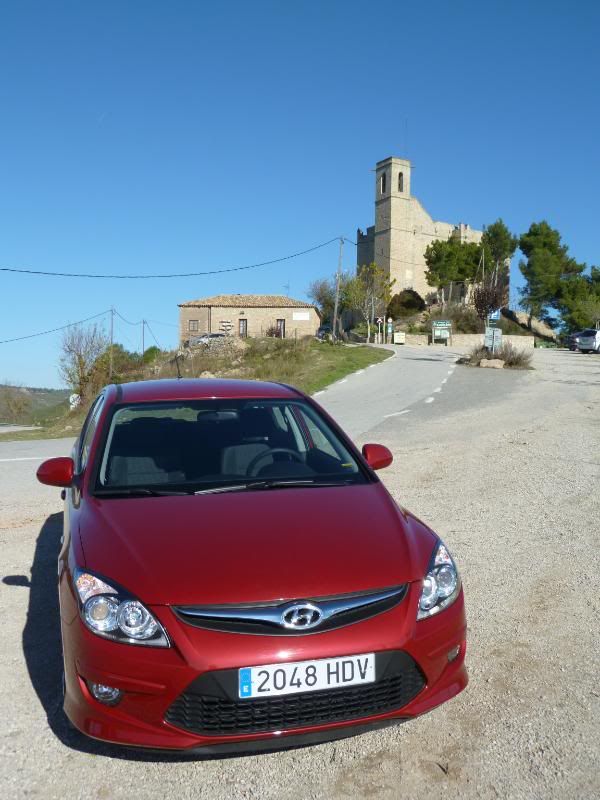 Last weekend I was behind the wheel of an Alfa Giulietta and this weekend it was a Hyundai i30, both of which are medium sized hatchbacks, or C-segment cars in modern marketing speak, so in theory they are competitors. Determining which is the better car should therefore be easy with memories of both fresh in my mind. Of course, life is not as simple as that. The Alfa that I drove was a top spec Cloverleaf model, boasting 235 bhp and a £25,000 price tag, whereas the Korean car was a bottom of the range 1,4 model, so although some comparisons are valid, this can't be anything close to a like-for-like assessment. My conclusions on the Alfa are presented in a separate Road Test, so this one focuses (no pun intended!) on the Hyundai. Launched in 2007, the i30 was the first car to adopt the naming pattern that has now permeated almost the complete European Hyundai range, and given the short model cycles that the Koreans still achieve, is coming to the end of production, as a new and very stylish looking second generation car premiered at Frankfurt a few weeks ago.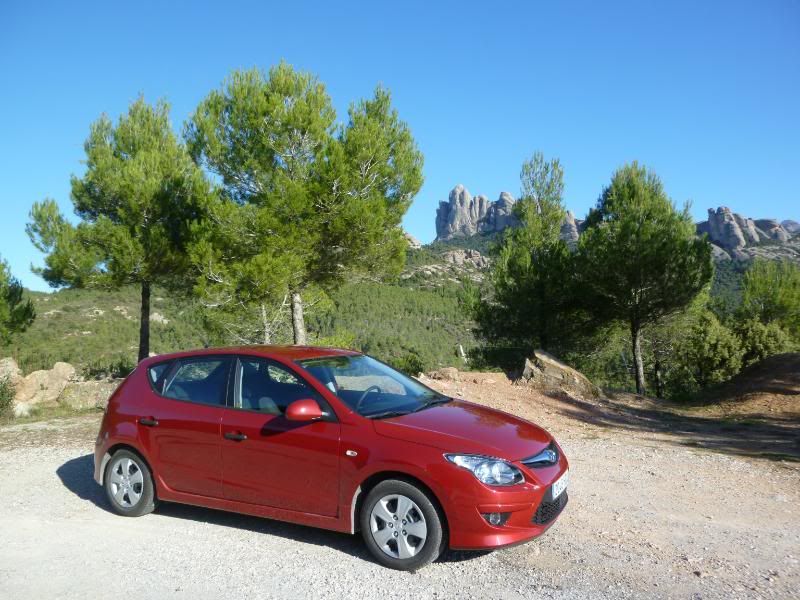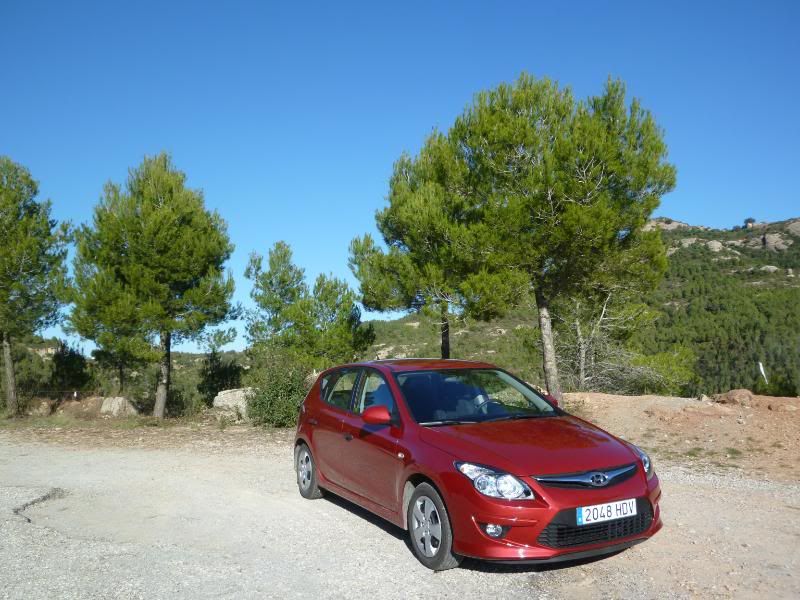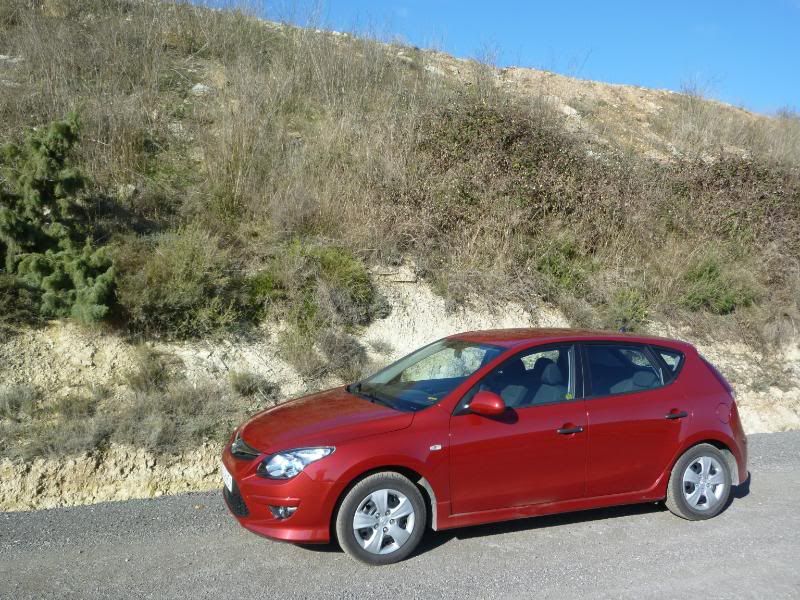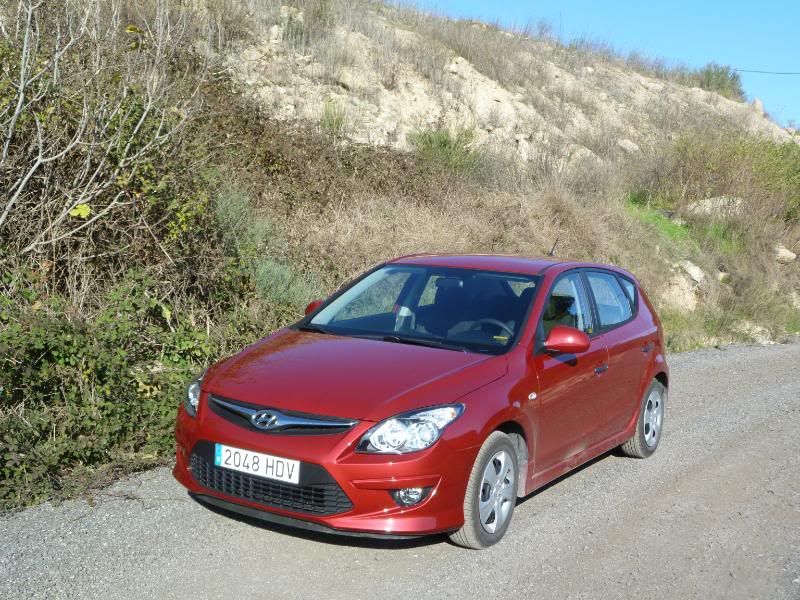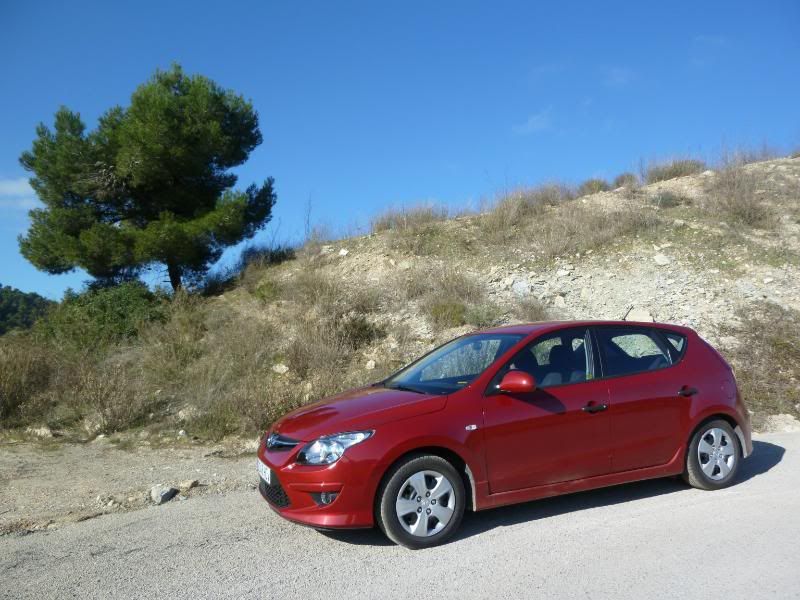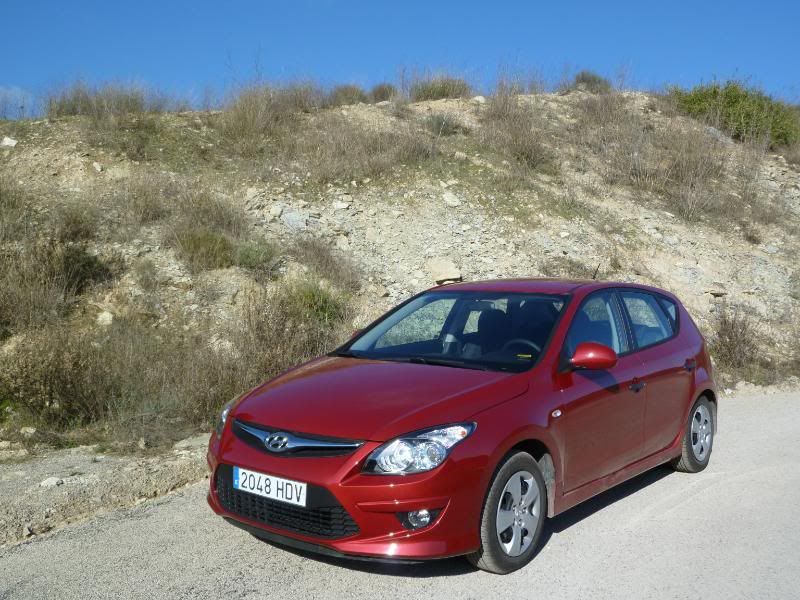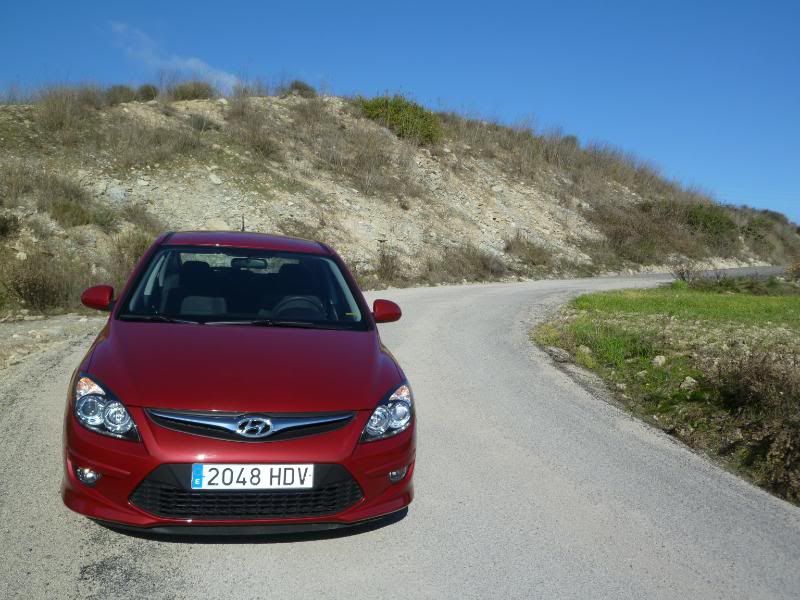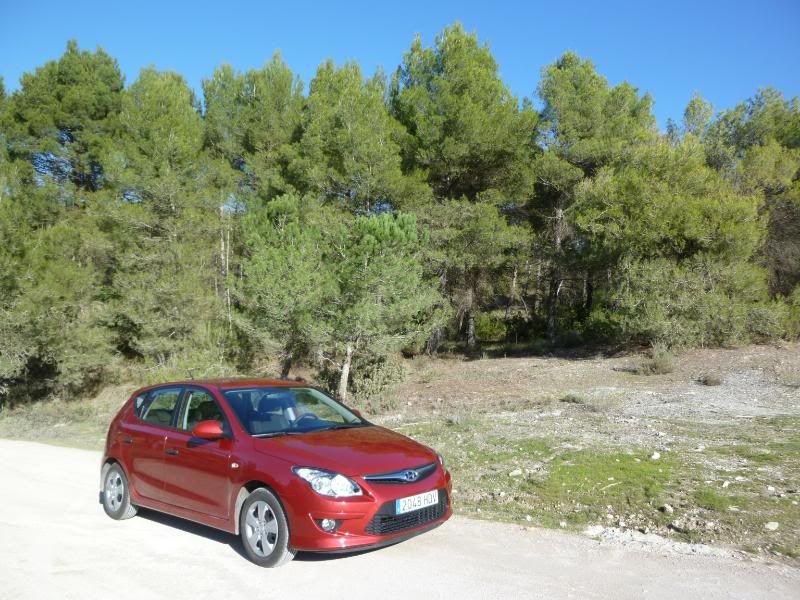 Modern petrol powered cars in this segment have largely become the second choice to diesel, thanks to tall gearing designed to optimise not so much the economy as the CO2 emissions figures, and when I saw that the test i30 had just a 1.4 litre petrol engine, I really did fear the worst, suspecting that I was in for a weekend with a sluggard. Thankfully, I was wrong. Well, mostly wrong. Even with 107 bhp at its disposal, this is not a fast car, but nor is it painfully slow, either. The first two gears are all about getting going and with only modest speed taking advantage of the greater power available from third, at which point the i30 was acceptably lively. Some of the test was conducted in the hills up above Barcelona, and indeed the less gentle slopes were not too much of a hardship for the Hyundai. The engine revs quite freely and is smooth, which helps, though I did find that overall noise levels were quite high. but this was largely thanks to tyre and road noise on some surfaces and a bit too much wind noise when the road had stopped interfering. Most manufacturers have discovered how to make a good gearchange these days, but I have to award particularly high marks to Hyundai for the 5 speeder that featured in the i30, as it really was about as good as they get, with just the right amount of feel to the movement so you knew what was happening but there was not too much resistance. Slotting the lever between the 5 forward ratios was no hardship, indeed it was actually a Good Thing. A combination of little time spent in very traffic free urban roads, and plenty of steady speed cruising on the autovia meant that over a test distance of about 350 km, I averaged nearly 38 mpg, which I thought was quite impressive. Not only does the i30 go well enough, and with due parsimony, but it is actually pretty good to drive as well. Overlooking the fact that the steering wheel is a plastic moulding of slightly dubious merit, the steering is well judged, with good feel and appropriate weighting that avoids the current fad for being overlight. There is quite a bit of body roll and tighter bends and understeer is also evident, but nothing to cause alarm, with a predictable and safe feel to the car which is doubtless exactly what buyers of family hatchbacks are looking for. Spain's roads are far smoother than those in the UK, so it was hard to judge whether the ride is really that good, or whether it was not test that hard because the surfaces were on the side of the car. Suffice to say that on the basis of this test, I have no complaints. Nor can I find any demerits with the brakes, as they did the job well, were well weighted and there is still a conventional pull up handbrake rather than the modern fad for an electronic one. That proved useful, as did the fact that this car is easy to position and manoeuvre, as when the hotel staff took me to their very small undergound car park, it was one where there was hardly any clearance, and lots of tight corners to negotiate. I was extremely thankful that I had not been upgraded to anything any bigger, as. frankly, this car was almost too big to get in and out. A good field of vision from the door mirrors and the lack of rear overhang meant that I was able to reverse it into a tight space, as directed by the hotel, though, and getting it out the following morning was not quite as worrying as had feared, where the good steering lock helped me to head up the spiral ramp without grazing either end or side of the car. As a side note, I would avoid the Four Points Sheraton on the Avinguida Diagonal if you are likely to have a large rental car!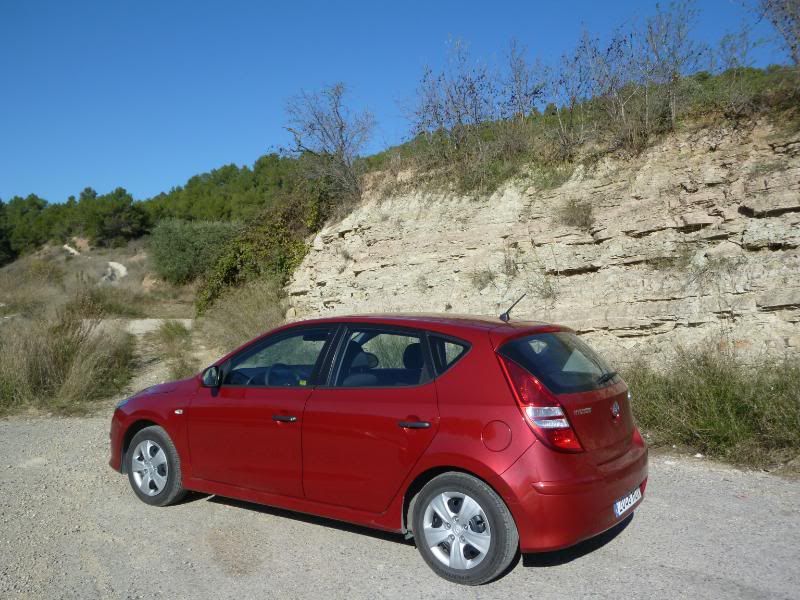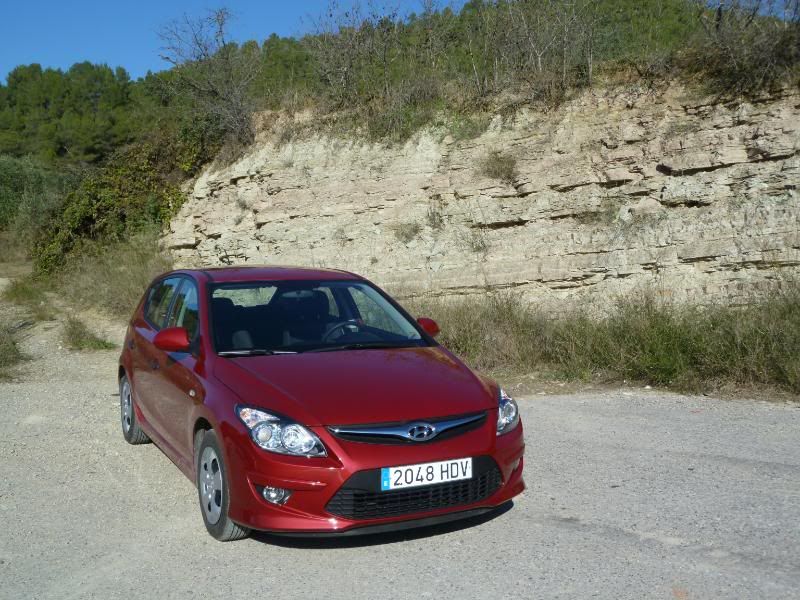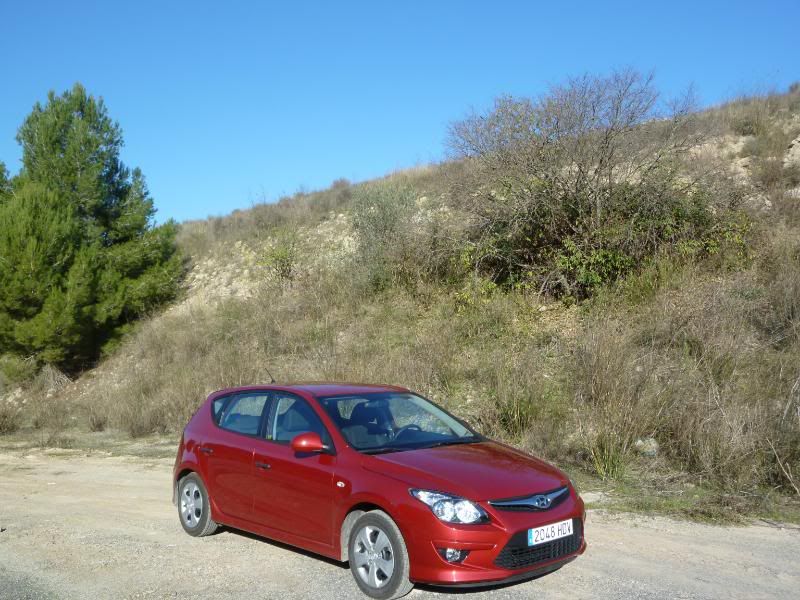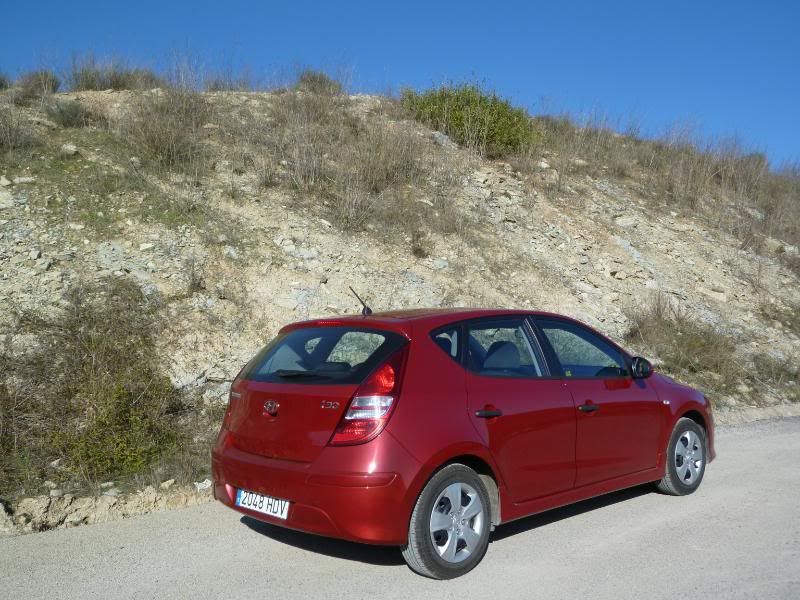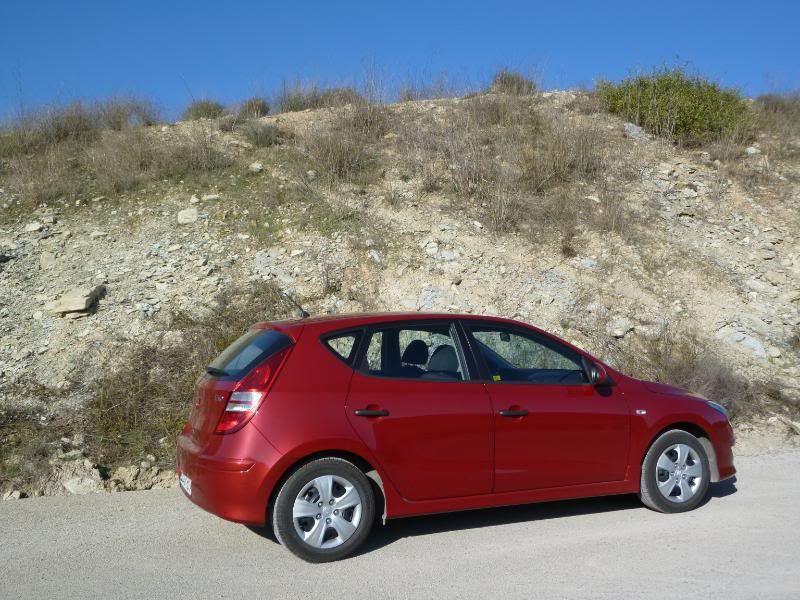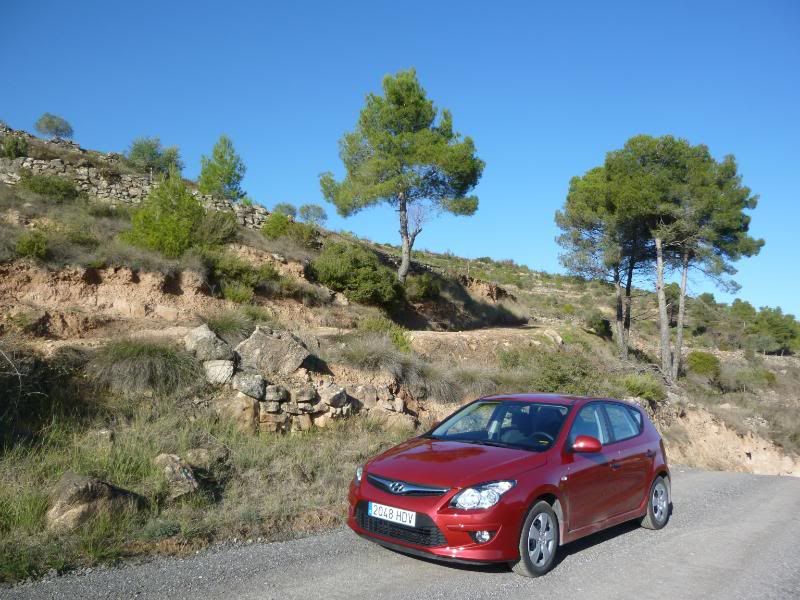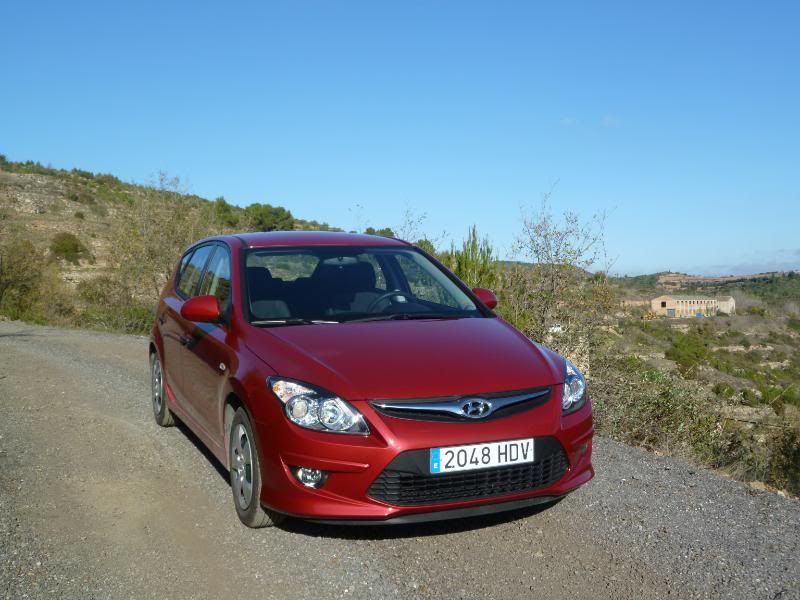 It has been noted many times recently that the Koreans have made huge progress in transforming the perceived quality of the interiors of their cars, and the i30 is yet another example of this. That said, the test car was all black inside, and I really do mean all black, with no trace of any sort of plastic pretending to be tree or aluminium or anything else, so it is a bit dour. The main dash moulding is of decent quality though and everything fits together well. My biggest gripe – a common problem, or should I call it design feature, on Hyundais – is that  the central air vents are placed such that if you have cold air coming out of them, they freeze the back of your hand when you are holding the steering wheel at the correct "ten to two" position. The instruments, speedo, rev counter and gauges for fuel level and water temperature, are grouped together under a single cowl, and are clearly presented and easy to read, which I found particularly helpful when getting into the car late at night and heading into the centre of Barcelona, needing to concentrate more on directions than figuring out odd ways of presenting information to the driver. Thee is a "shift up" light which cut in far less than you get in some cars, and as such was less intrusive. Other warning lights and functions are in a small panel between the main dials. Everything in here is utterly conventional, with indicators and wipers operated by column stalks, and lights on a rotary dial to the left of the column. The audio unit is mounted up high in the centre of the dash, and proved easy to use. Rotary dials for the air conditioning are below this. All told, it is very intuitive and clearly presented and easy to use, if lacking much in the way of design flair..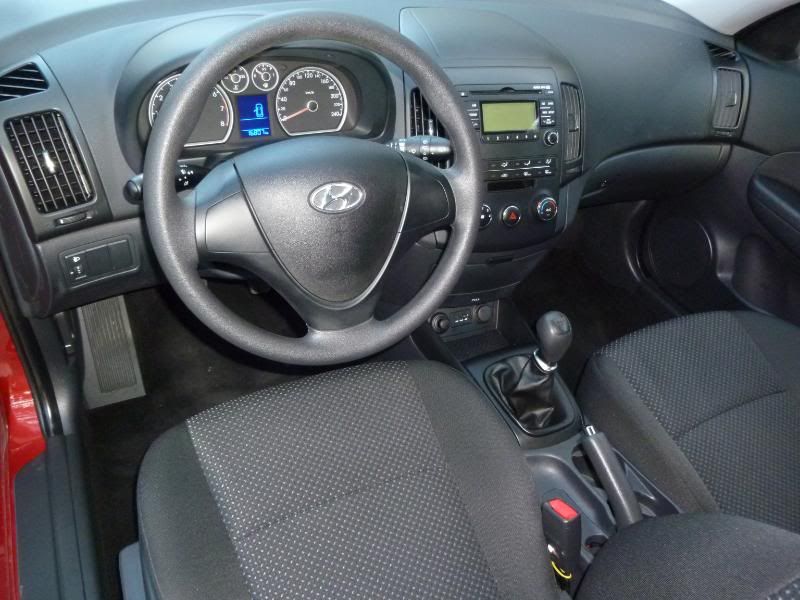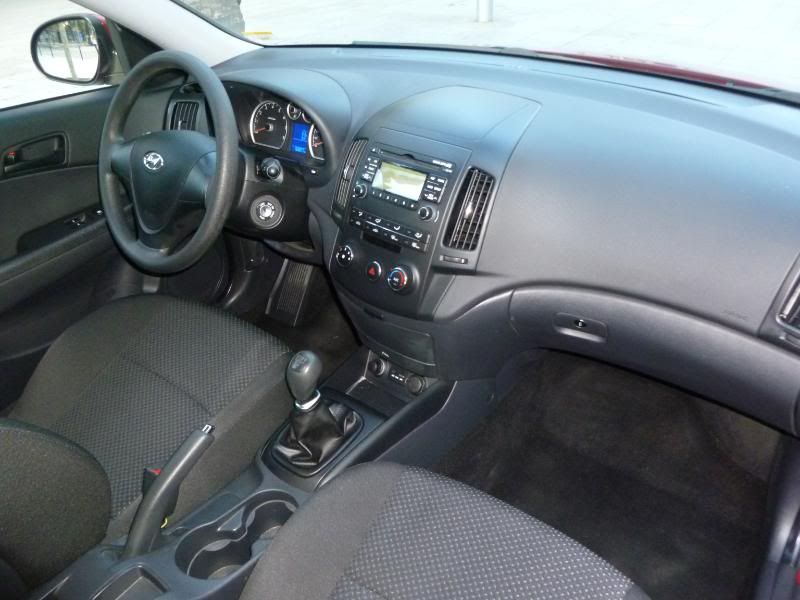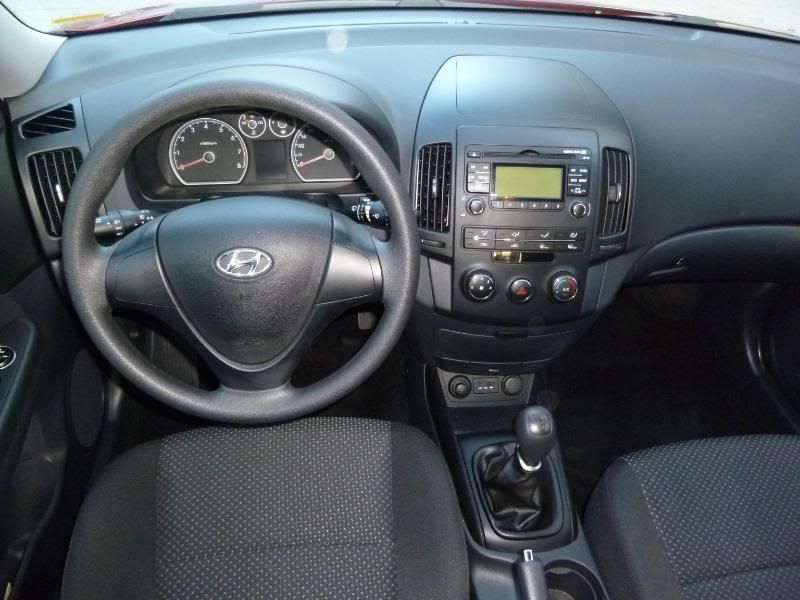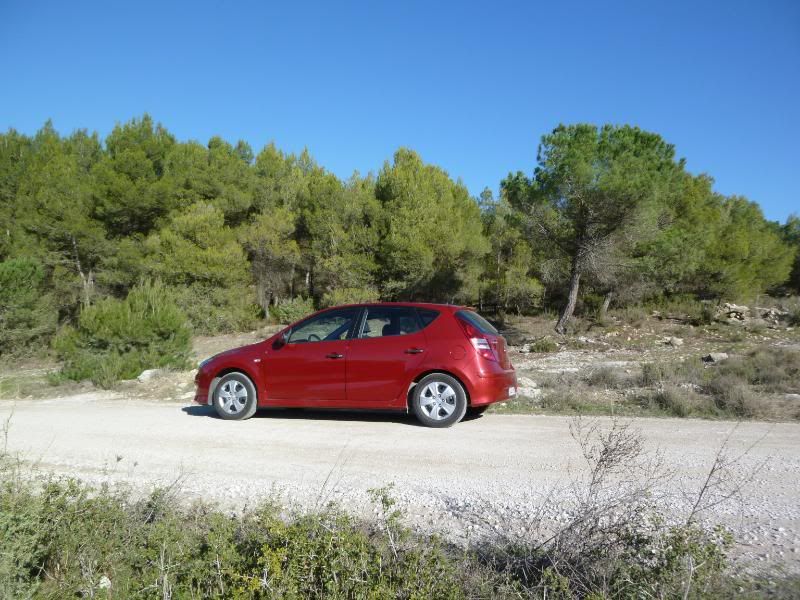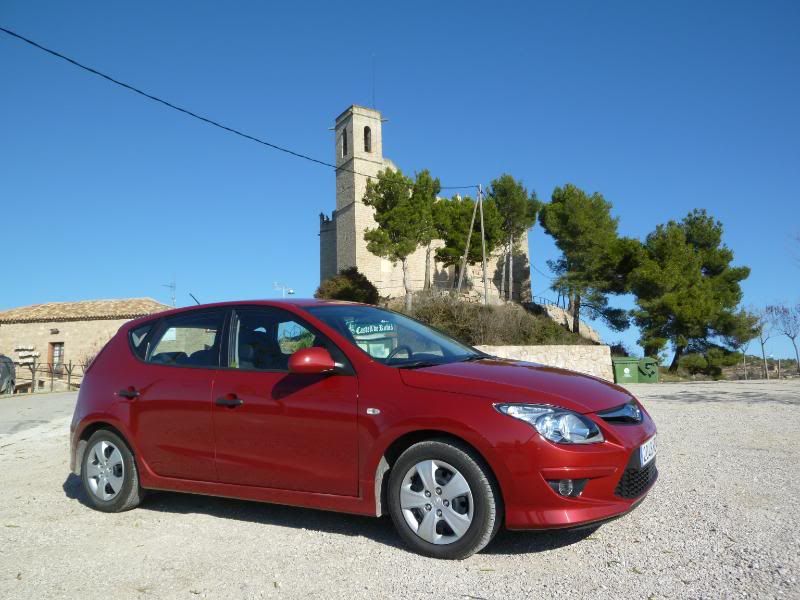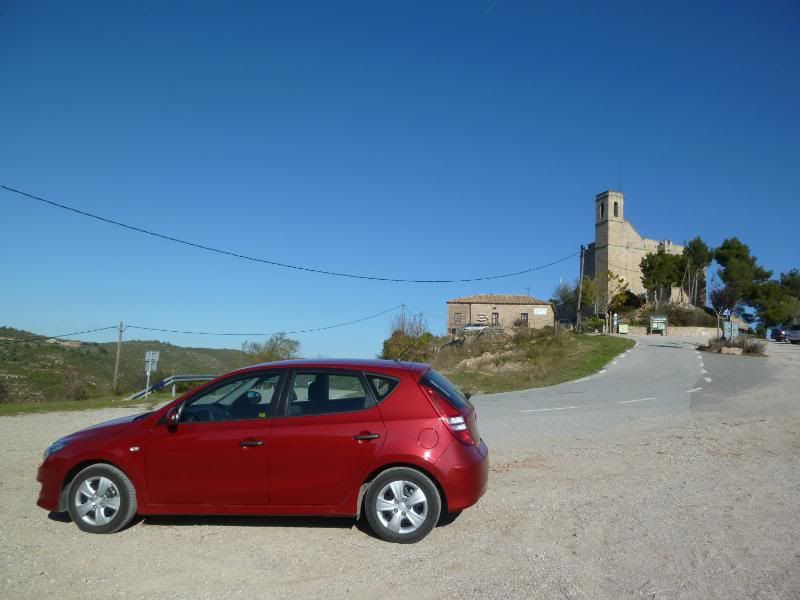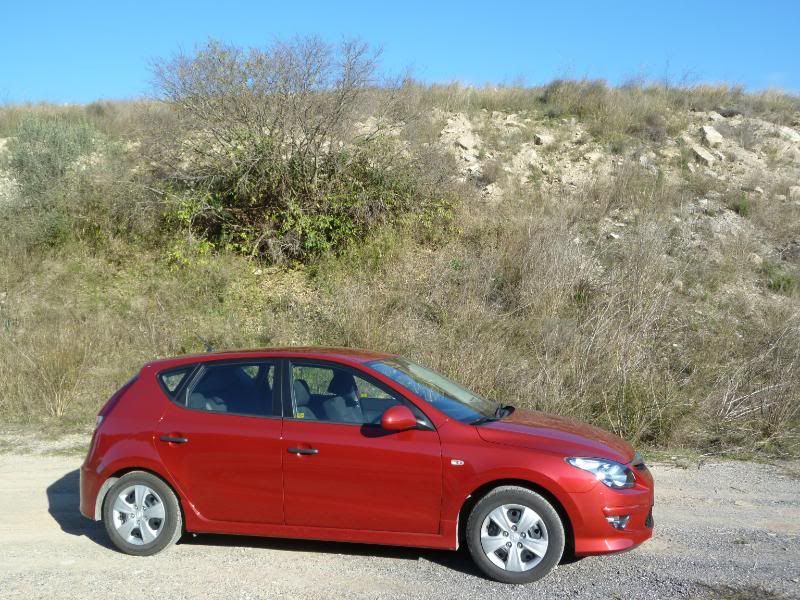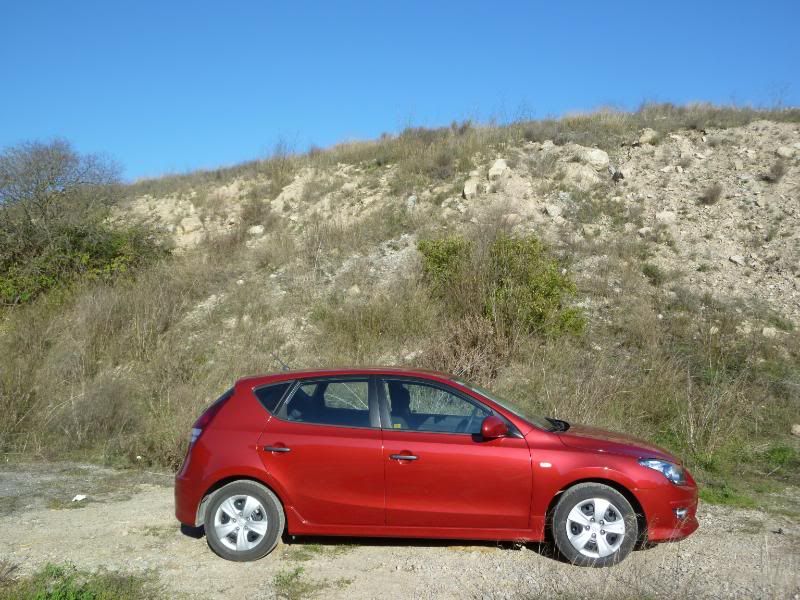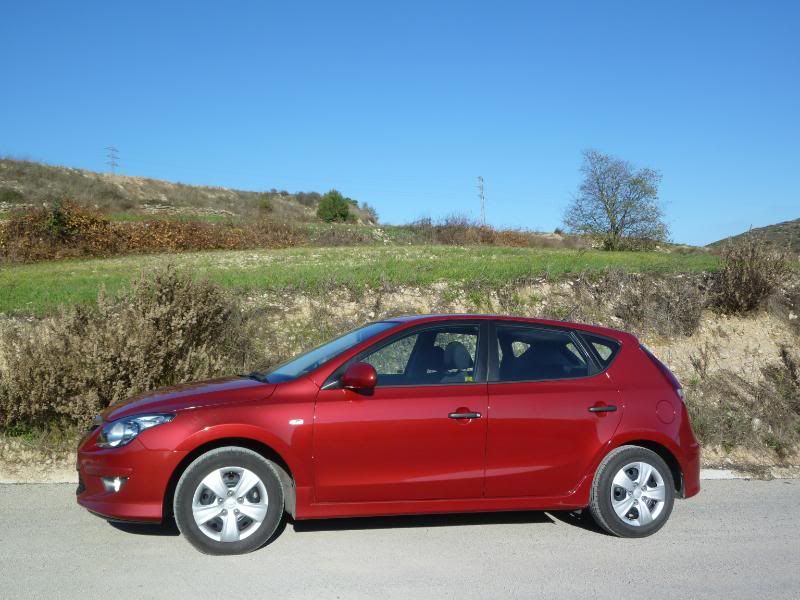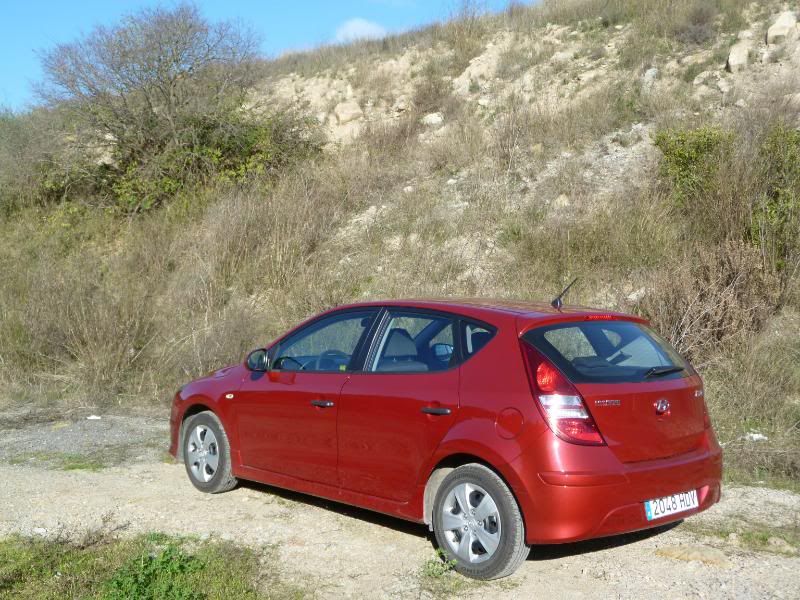 There really does tend to be remarkably little difference in the available space inside almost all the C-segment hatchbacks these days, all of them proving reasonably generous for their rear seat passengers and with a boot that would struggle if more than 2 of them had a large suitcase. The Hyundai does not deviate from this. Rear passenger accommodation is fine for 2 and a third could squeeze in without undue discomfort for shorter journeys. Headroom initially looked as if it was going to be a bit tight, but whilst it was not the most generous I have come across, my head did not touch the roof, so I have to declare it was OK. The boot is a good size, and is quite deep from top to bottom. There is space for a few odds and ends under the boot floor surrounding the spare wheel, and if you need a lot more capacity, then the rear seats are asymmetrically split and can be folded forward, after cantilevering the seat cushion up to the vertical, thereby creating a flat load floor with some protection from the front seats. Unlike quite a lot of recent test cars, it was not necessary to remove the rear seat head rests before performing this operation. Inside the passenger compartment, there is a good glove box, some fairly narrow door bins, a small lidded cubby on the lower centre of the dash and a moulded lipped tray in front of the gearlever for those odds and ends.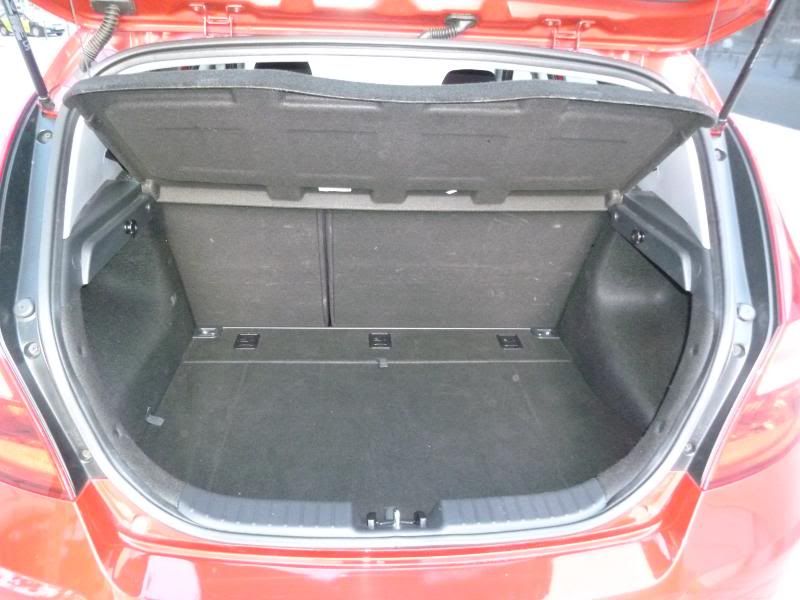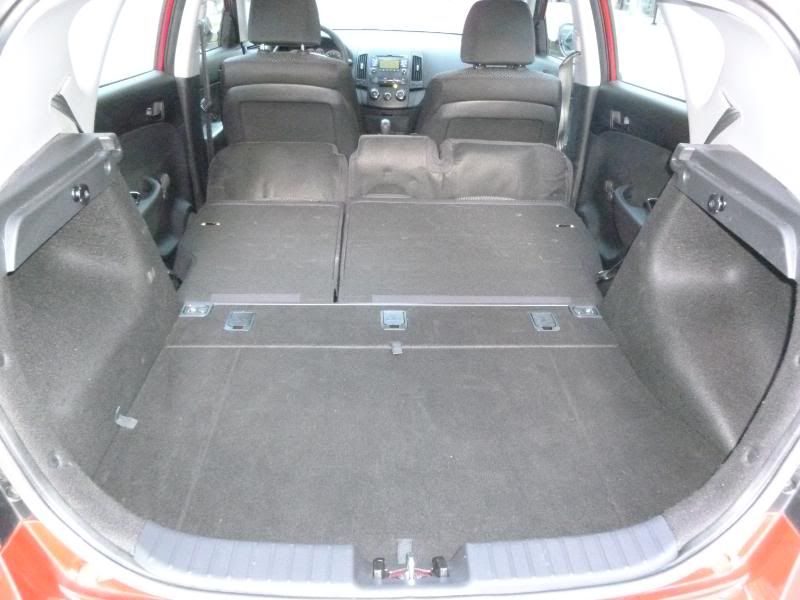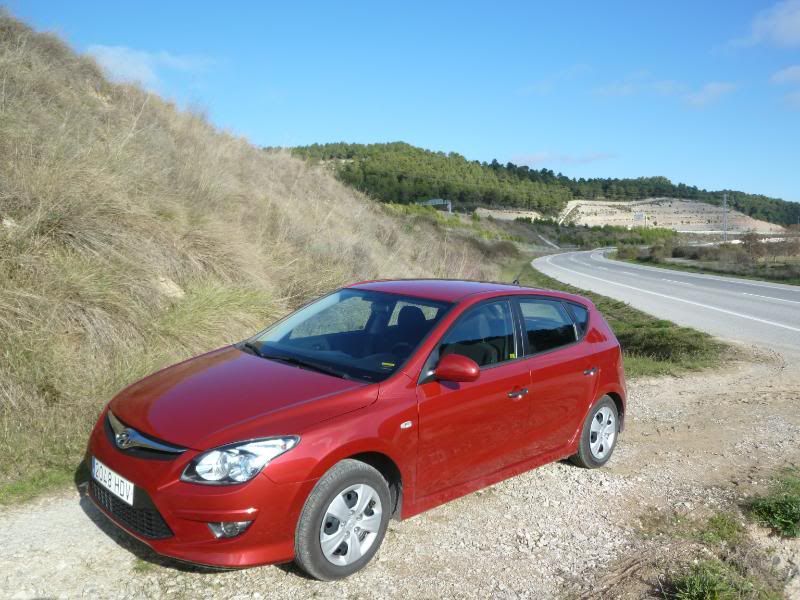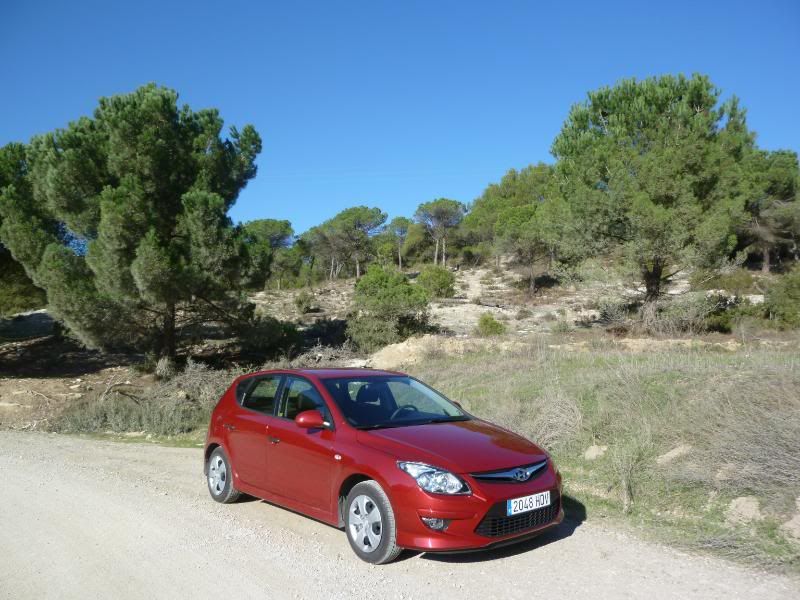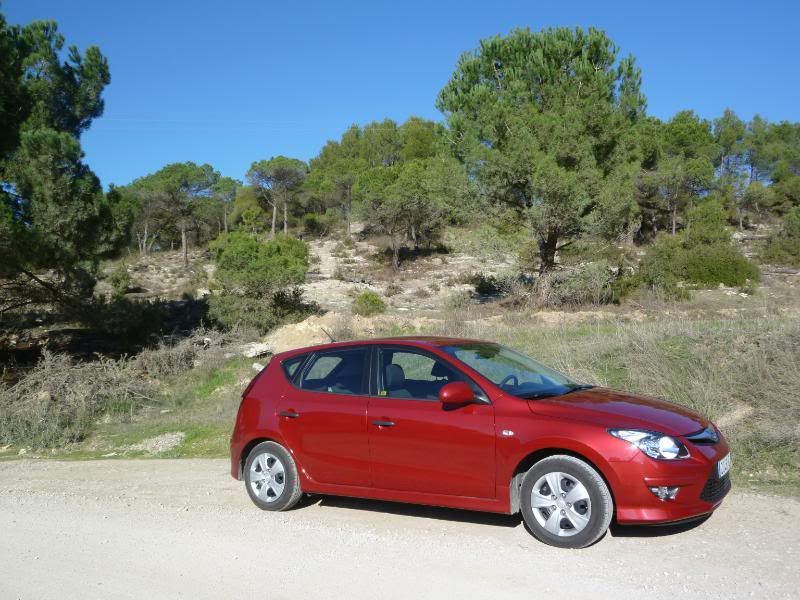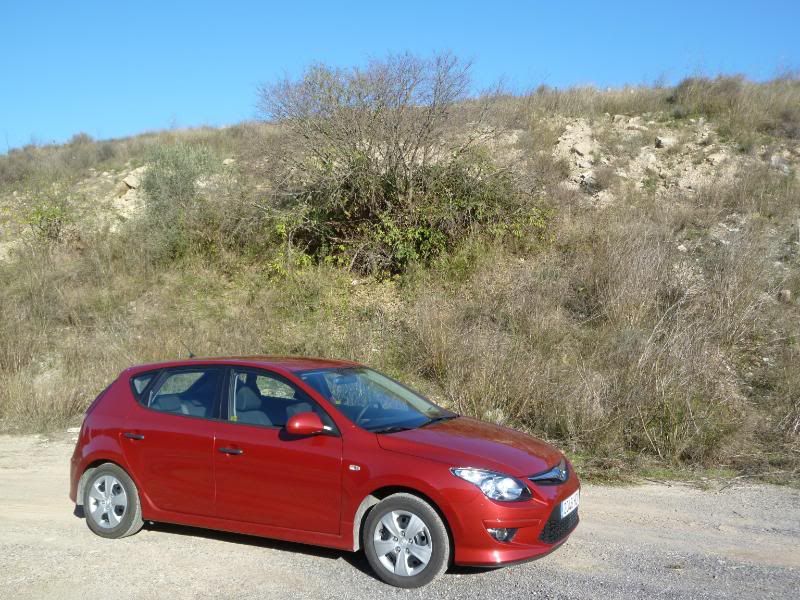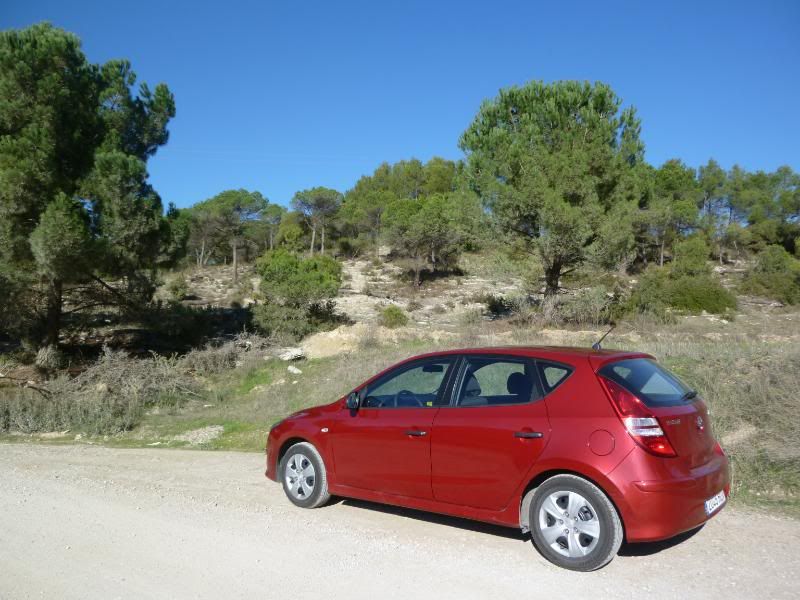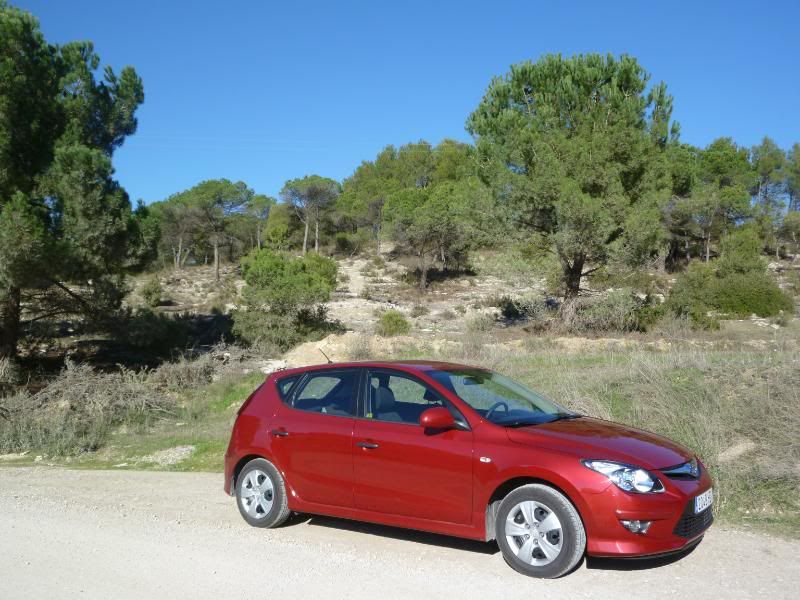 You would not describe the version I tested as well equipped, but it did have the essentials, including air conditioning and a good quality audio unit with MP3 and USB connectors, along with electric front windows. front fog lights and  follow-me-home lights. Model designations and equipment content does vary a bit between countries, so in the UK the hierarchy goes Classic, Comfort and Premium. In Spain, the models are Classic, Comfort and Style. The test car was a Classic, the entry level model. Upgrade to a Comfort, and you gain 16″ alloys, a leather covered steering wheel, height and lumbar adjustment to the seats, electric rear windows, heated door mirrors and audio controls on the steering wheel. The Premium model brings with it 17″ alloys and a full sized spare, leather seat facings, rear parking sensors, rain sensing wipers, auto headlights and a cubby/armrest between the front seats. Although the Classic is not particularly luxurious, you also have to remember that it is not expensive, retailing in the UK at just £13,780, which is over £2000 less than a Focus 1.6 Edge, nearer to £3000 less than Golf 1.2 TSi S and £4000 less than an Astra 1.4T Exclusiv, all of which have similar levels of power.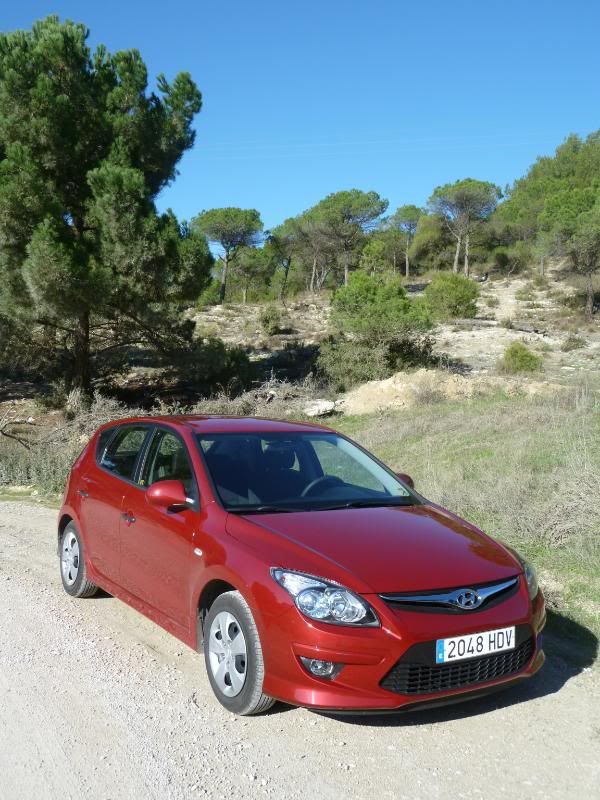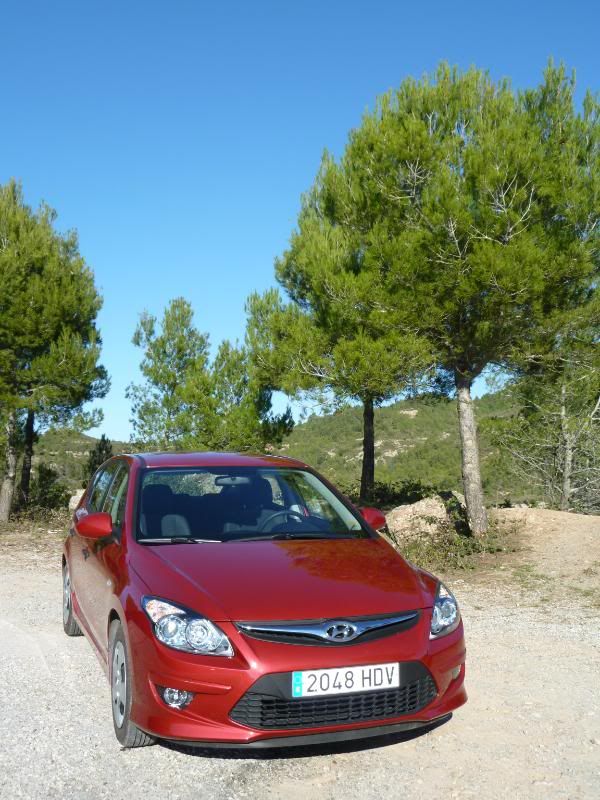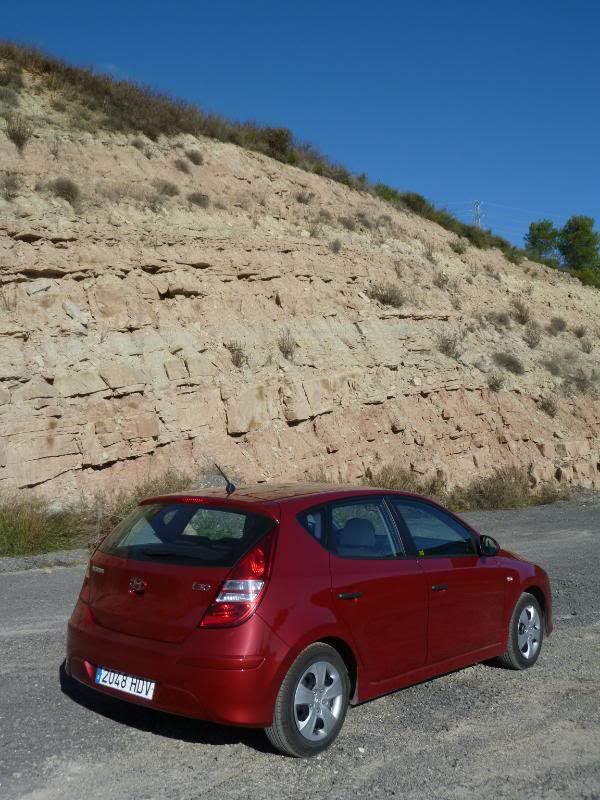 Noting those price advantages over the competitors and the absence of any really significant weakness, you might well conclude that this is a "Best Buy" in it is class. Hyundai does have a problem, though, and it comes from the other side of their corporate house, in the form of the Kia Cee'd. I've driven a couple of those and really rated them, too, and Kia pricing is on a par with Hyundai and not with Ford, VW and Vauxhall. However, Kia's 1.4 petrol offering is only an 89 bhp version of the engine, which I suspect might be a little too little for a car of this size. For sure there is a 1.6, with 123 bhp, which I know does a good job, so the choice between the Korean stable mates may come down to the specific variant in which you are interested, as much as preferences over the styling and looks of the cars. The Europeans should be, and doubtless are, worried by this outcome, knowing that things are about to get a whole load harder, as the next generation i30 is already announced and goes on sale in Spring 2012 and it is widely expected that a new Kia will follow within weeks. With sharp new styling, unless Hyundai have thrown away all the good things about the current i30, this is going to be an impressive car indeed. Buyers of family hatchbacks genuinely never have had it so good.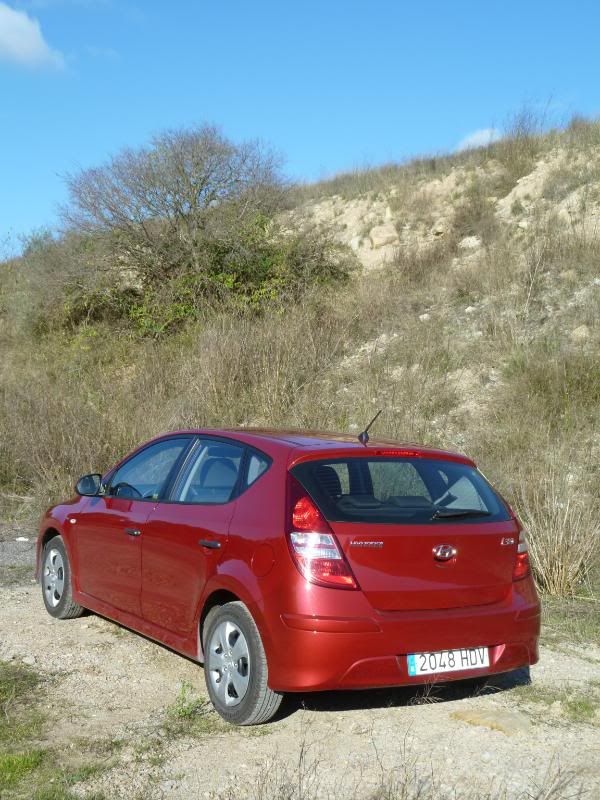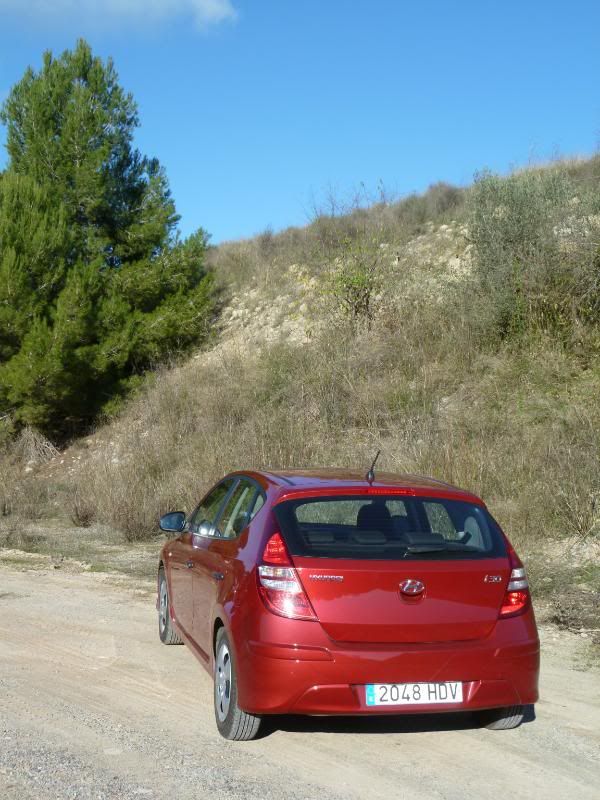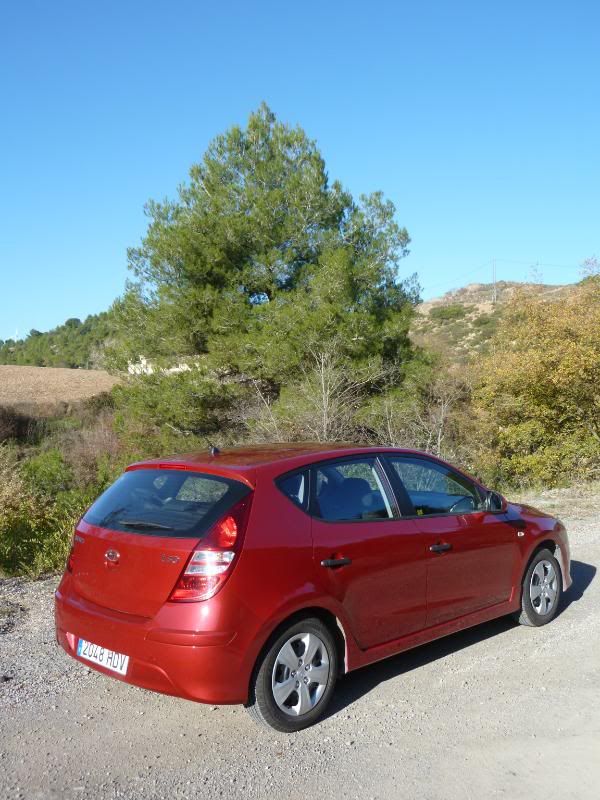 2011-12-22 10:23:46
Share and Enjoy