2012 Nissan Sentra 2.0S (USA)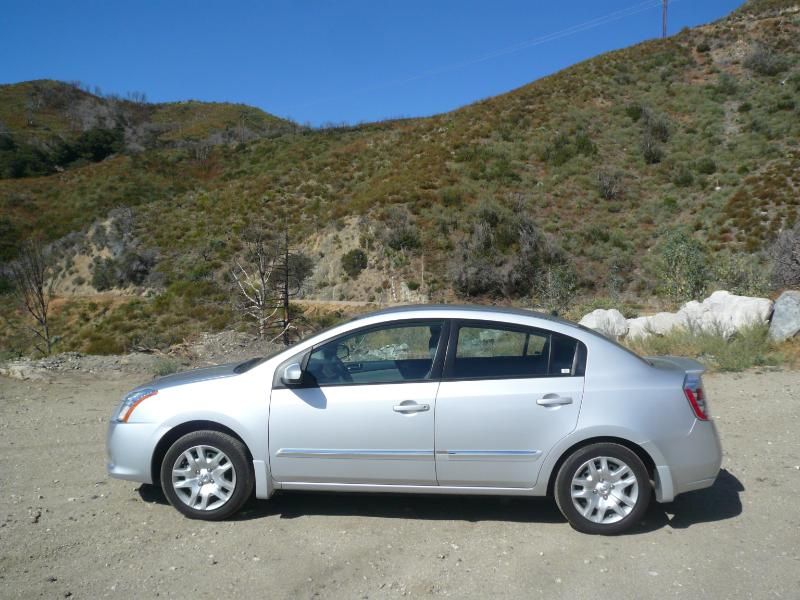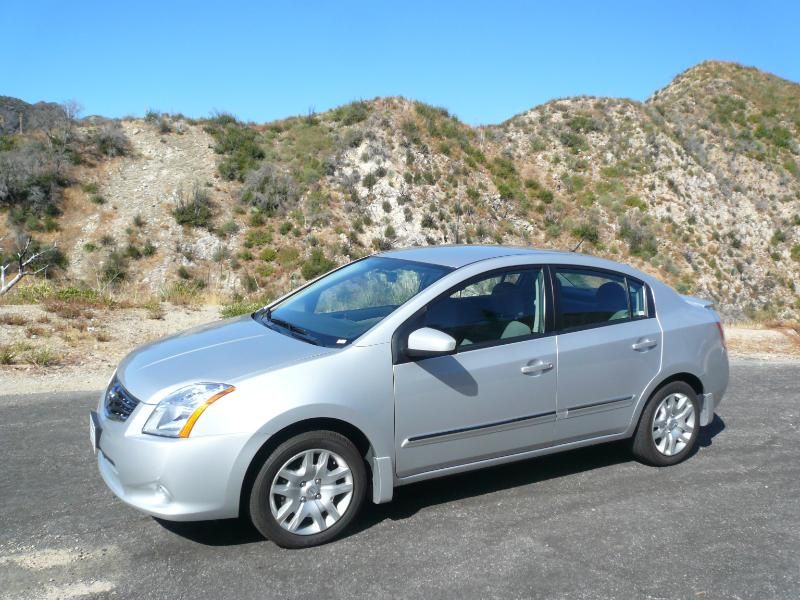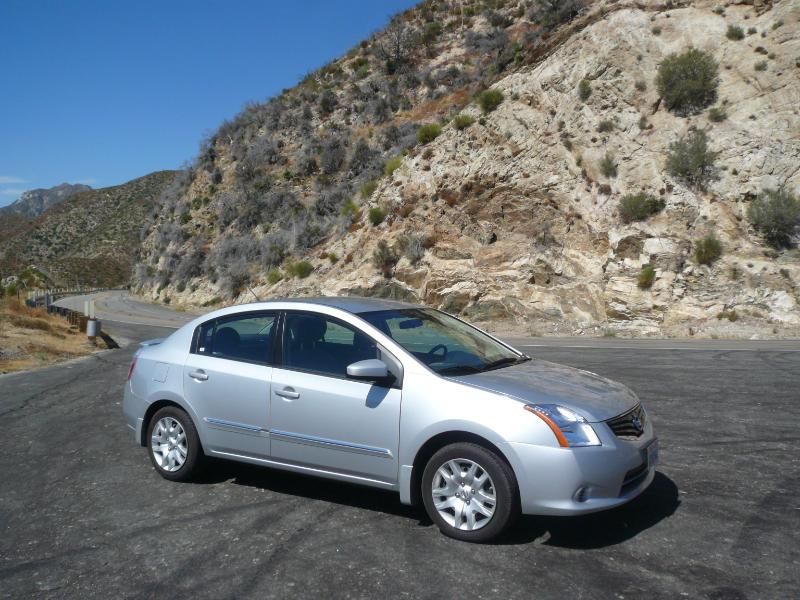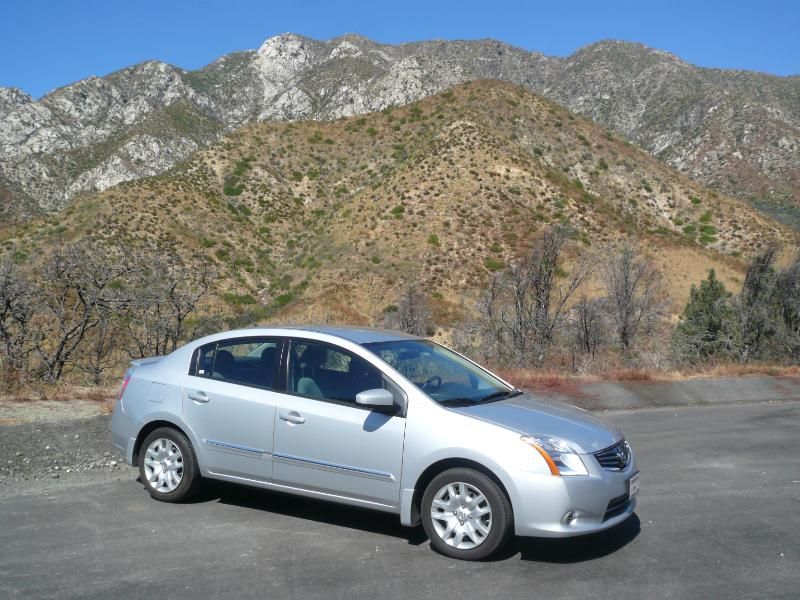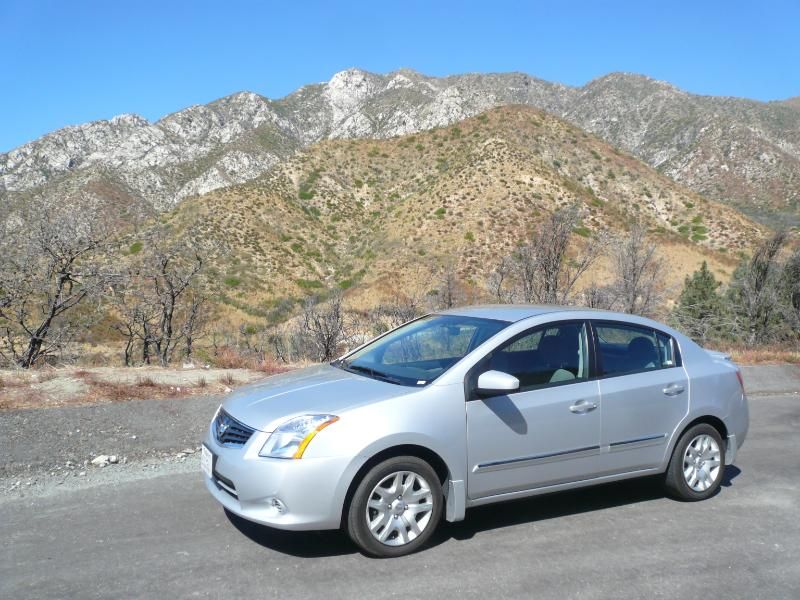 In America, Nissan has used the name Sentra for 30 years to denote its compact car. Back in 1982, a Sentra was the American market version of a car familiar to Europeans as the first front wheel drive Sunny, but when that car was replaced in 1986, the US market models started to diverge from what was offered in Europe and since that time there has been no visibly evident link between the US market Sentra and cars sold by Nissan Europe. Of course, there is plenty that is shared under the skin, and the current B16 model Sentra is based on the same platform that underpins not just the US market Rogue but also the Qashqai. Sentra quickly became a popular model, and in 1985, Nissan started to make the cars in their plant in Tennessee rather than bringing them in from Japan. Every few years a completely new model has been launched with the result that the car featured here, known as the B16, is the sixth iteration. It was premiered in 2006 and will be replaced for the 2013 model year by a seventh generation car. Since 2000 assembly has shifted to Mexico, which has helped to keep the price competitive and with every generation, the Sentra has got that bit larger, such that the EPA and hence the rental car companies now officially rate the Sentra as a mid-size rather than a compact car. Once there was a bewildering array of two and four door saloons, estate cars, coupes and hatchbacks in the range but the last two generations have been confined to a four door saloon. Nissan have filled the gap at the bottom of their range with the almost as large, but cheaper, Versa, a car I have sampled in saloon and hatchback guise. Slightly surprisingly, for a car that is a staple of the rental fleets which has been on sale since 2006. this was my experience of this generation of Sentra. I recall being rather unimpressed by its predecessor, but that was back in 2004, so the question is whether this one was any better.
Although officially the Versa is rated a Compact and the Sentra a Mid-Size, there is not much difference in size between them, so to help to position the different models, the Versa is promoted on value and the Sentra on being that bit sportier. Whilst that might be valid for the top spec SE-R and SE-R Spec V models with their potent 2.5 litre engines, they are kidding themselves with the regular 2.0 litre cars. There is nothing remotely sporty about the Sentra at all, either to look at (unless you count the boot spoiler that you get even on an entry level model) or in the way it drives. The Sentra's 2 litre 4 cylinder engine puts out 140bhp which is sufficient for a car of this size and weight. The Nissan is no ball of fire, but nor is it embarrassed in traffic, or on hills. You do have to work it quite hard to get all the 140 horses to help out, though, at which point the generally smooth and refined powerplant becomes rather noisy and gruff. It may not be best served by the transmission, though. Whilst entry and top spec model Sentra come with a manual transmission, all the rest get Nissan's CVT gearbox. These transmissions are becoming increasingly common in US market cars, and on the whole they are getting better than they used to be. That in the Sentra is not bad, though it does feel a little unwilling on rapid acceleration, and when climbing steeper hills, it always felt like it had not quite figured out the right gearing to cope with what the engine was doing, needing something slightly different from the ratio it had adopted.   During my time with the Sentra I averaged 31.16 mpg US, which equates to 37.23 mpg Imperial. If this supposed to be a sporty-ish car, then perhaps you would notice this from the steering and handling. You don't. What you get is perfectly acceptable, though. There is more weight and feel in this Nissan than any Toyota (thankfully!) so at least you can detect what the wheels are doing, and since the day I took the car up the Angles Crest Highway was the day that I saw a rescue of a MINI that had fallen 500 feet down the side of the canyon the night before (amazingly the driver was not killed) I wanted to know what the car was going to do. Perhaps the sight of this incident encouraged me to take this fun road with a little more caution than usual, but I can say that the handling gave no cause for concern, the Sentra taking the swooping twists and bends with aplomb. There were no issues with the brakes, which worked well. A pull up lever handbrake is fitted between the seats. Others have castigated the Sentra for its ride quality, and if you are going to find an issue then the roads around Los Angeles are as likely a place as any for it to become apparent, as so many are in such a poor state of repair, and yet I did not find it to be a problem. Overall noise levels are reasonably low, only under hard acceleration does the engine become intrusive. Wind and road noise seemed well suppressed. Visibility was not a problem, though the door mirrors were quite small, with quite a limited field of vision. The Sentra was nevertheless easy to manoeuvre and thanks to its compact dimensions, not hard to slot in and out of parking spaces.
In keeping with its unpretentious ambitions, the dashboard of the Sentra is relatively simple. A single cowl covers the duo of chrome ringed analogue instruments, speedo and rev counter, and there is a smaller third unit, also chrome ringed but with digital display between them with bar chart representations of fuel level and water temperature. They are clearly marked and easy to read. Standard Nissan issue column stalks operate indicators, wipers and lights. The centre of the dash is topped by a lidded cubby and contains a pair of vertically stacked air vents on either side of a slightly protruding central silver coloured moulding which contains the audio unit, and below this are three rotary dials for the air conditioning set up, and then the whole unit projects out at 45 degrees to contain the gearlever. There are small repeater buttons for the audio unit mounted on the steering wheel boss, which is where you will also find the cruise control switches. Overall, it is an uncluttered and unfussy design and everything is easy to use.  The door casings are a mixture of plastic and a felt like trim. which is also one of the two different textures that cover the seats. There are silver trim inserts on the steering wheel and surrounding the central unit of the dash to save the interior from being quite so sombre.
The rear seat seemed to be set a little higher than you might imagine, but once installed, the occupants will discover that there is generous provision of both head and leg room in what is still quite a compact car. Three adults would find it a tight squeeze across the width of the Nissan, though. The boot is relatively modest, though it is a regular shape. There is some additional oddments space under the boot floor around the spare wheel, and the rear seat backrests can be folded forward for additional carrying capacity. As with all US market Nissans, it would seem, the glovebox is massive, and this joins a lidded cubby on the top of the centre of the dash, a smaller cubby on the lower left of the dash,  some pretty meagre door bins and space under the central armrest. Rear seat passengers have to do without the door bins and there is only a map pocket in the rear of the passenger seat. The plastics used are relatively hard, though they do not look too bad, and certainly no worse than in many of the Sentra's competitors.  There is a twin cupholder unit in the centre console, with a rotary knob at one end which allows you to set the circumference of the cup you wish to be held in place by extending a small piece of plastic to constrict or enlarge the cupholder area.
Entry level Sentra carry no model description, called just 2.0. Sitting above this are the S, SR, SL, SE-R and SE-R Spec V. The entry level cars are clearly trimmed to hit a price point ($16,430)  and whilst they do have some of what we come to expect in pretty much all cars these days, there are some omissions which you might find it hard to live without. The standard spec includes air conditioning, electric windows, power (but not remotely operated) central locking, cloth seats, split folding rear seats, automatic headlights and a basic AM/FM radio with single CD slot. The test car was an S, which at $17,610 adds quite a few features over and above the base car, including the continuously variable transmission, cruise control, power operated door locks and adjustable mirrors, a height adjuster on the driver's seat, an AM/FM audio unit with CD, MP3 and USB capabilities, steering wheel mounted radio controls and a trip computer. SR models are distinguished solely by the addition of front fog lights and alloy wheels. An SL adds a leather wrapped steering wheel, satellite radio and keyless starting. The SE-R comes with the 2.5 litre 177 bhp engine, sports suspension and 17″ alloys, but loses the split folding rear seat and the satellite radio. The top spec SE-R Spec V has a more potent 200 bhp version of the 2.5 litre engine, sports suspension and bigger 17″ tyres. The top spec car is still relatively cheap at $20,990, a premium of $500 over the non Spec V model.
You could not possibly get excited by the Sentra, certainly not in 2.0S spec. It is just not that sort of car. It does, however, get the job done, so for those who want an unassuming compact sized family saloon that is likely to prove reliable, and without significant weakness, it is definitely worth a look, though in 2.0 form at least, don't expect anything remotely sporty. It does, of course, have plenty of rivals and many of them have their merits, too. Whilst I would take a Sentra in preference to the over-rated Corolla any day, I suspect that if a set of Mazda keys were around, I would grab those instead. Everything I have read suggests not to bother with the latest Civic, which I have yet to sample, and nor have I driven the latest Focus and Jetta, but I am sure these would prove to be formidable competitors. When you are collecting your mid-size rental, there is plenty of choice these days and whilst this Sentra is leagues better than the previous one I drove, if you are blessed with a choice, you may still want to have a good look at the alternatives before deciding which is "best" for you.
Share and Enjoy