La Vie en Bleu 2012 – May 2012. Colin's Report
La Vie en Bleu, a celebration of all things French has taken place at Prescott, on the slopes of the Cotswolds over the last weekend in May ever since 2007, and each year the organisers have thought of new attractions and been successful in expanding the size and scope of what is the largest meeting bar the VSCC weekend at the home of the Bugatti Owners Club . It has become a firm favourite for TheMotor, too, from our slightly tentative beginnings in 2007, and also constitutes our largest gathering of the year. Although every one of the five previous events has been enjoyable, there have been challenges with the weather, which was indescribably unpleasant in 2007 and if anything, even worse in 2008. 2009 marked the first sunny iteration, and then in 2010 and 2011 there was more of the mix that is so typical of Britain, with some sun but plenty of grey and some heavy showers. Full of anticipation for what promised to be a fun weekend for the 2012 event, I could barely believe our luck when after literally weeks of rain and grey skies, everything changed 4 days before La Vie en Bleu 2012, and the forecasters – correctly, as it turned out – predicted more or less cloudless skies and temperatures in the high 20s. With a sizeable turnout, our own reserved parking area in the The Orchard, and the promise of a Cavalcade run up the hill on both days, thanks to Piers' sterling organisational efforts, the stage was set for a tremendous weekend.And what a weekend it turned out to be. Even with hundreds of photos, this report can only provide a partial insight into just how much fun we all had. Enjoy!
FORUM CARS
With several recently acquired Forum cars, just the sight of our fleet as we assembled at our traditional meeting point in Gotherington promised to be of much interest, and for sure we were not disappointed. Although most had declared their hands and in recent weeks had posted pictures of their prized new possessions, I was able to uphold Forum tradition and turn up with a brand new car which I had only picked up the day before, the identity and arrival date of which had been a closely guarded secret that I had managed to keep despite 4 months of endless questioning. I present, the S5 Sportback.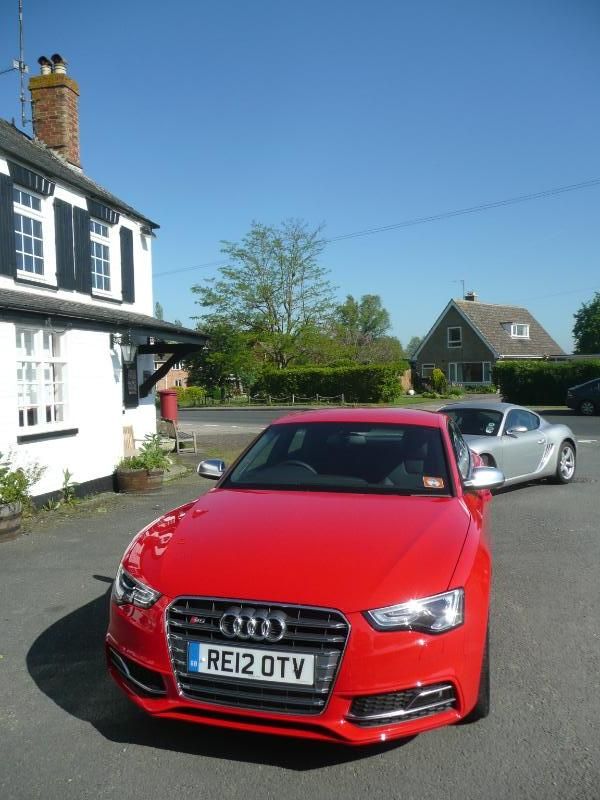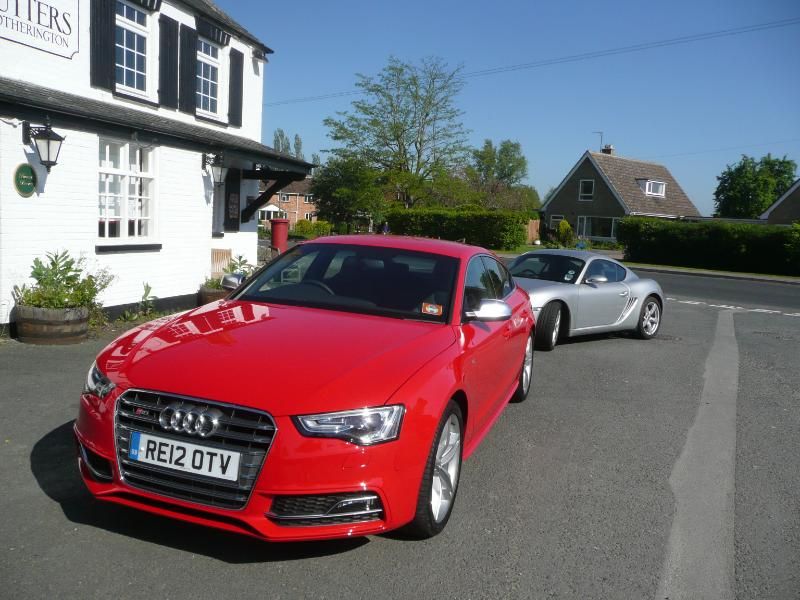 The Audi might have been the best kept secret, but with "new" cars ranging from the splendour of James' 1932 Standard Big Nine, through Mark's TVR Chimaera whose sound track and stonking levels of acceleration seemed to reduce all those who had a  passenger ride over the weekend to the status of giggling girls, to the unusual of Michael's Alpina D3 Touring there was plenty to inspect. Even Nick's rental Citroen DS3 was a cut above the average Avis-mobile. Not that the cars we had seen before were any less interesting – with Bryan's 911 Targa, and Ed's 993, as well as Piers' 130i, Simon's Golf R32, Dan Grazier's Mondeo ST220, Dan Duke's Cayman S and Stu's MG ZT 260. not forgetting the much loved 520d that Martin brought along, we had a fleet which literally stopped a couple of passers-by who stood opposite the pub and  watched, listened and smiled as we set off.  Later in the day on Saturday we were treated to the sight and sounds of Andy's recently acquired Mountuned Focus ST. To add some variety on the Sunday, Dan Duke brought his M3 and I brought the Abarth, so these well known forum cars got an airing as well.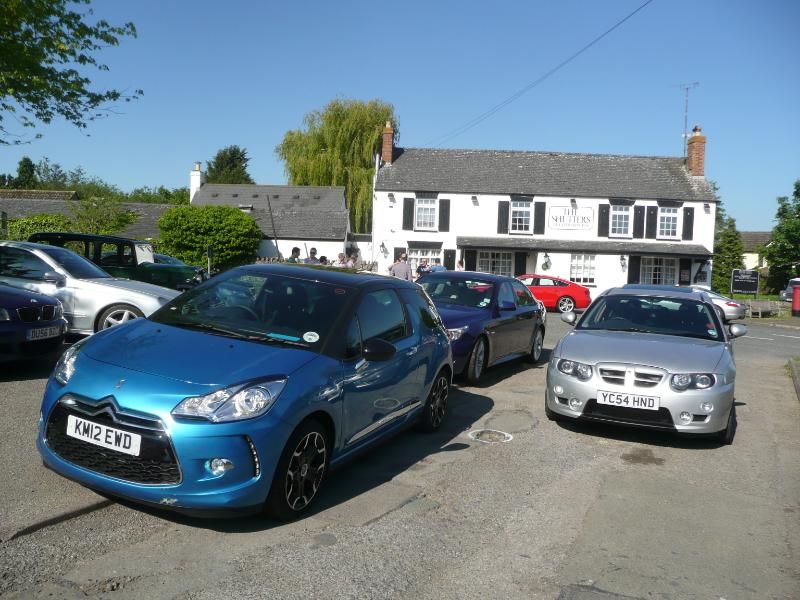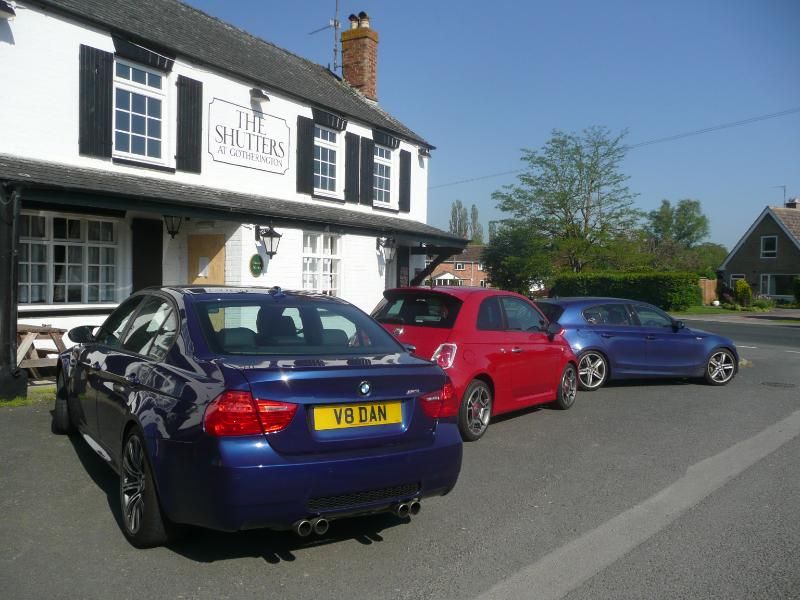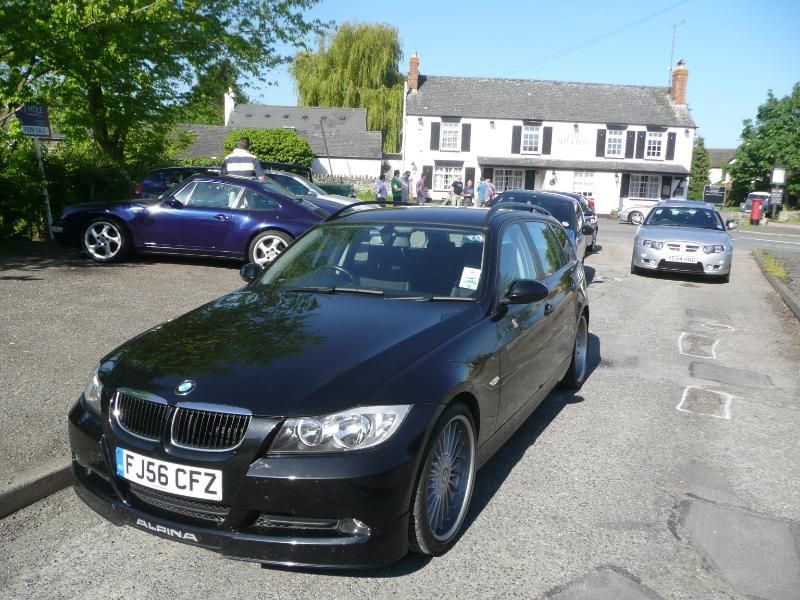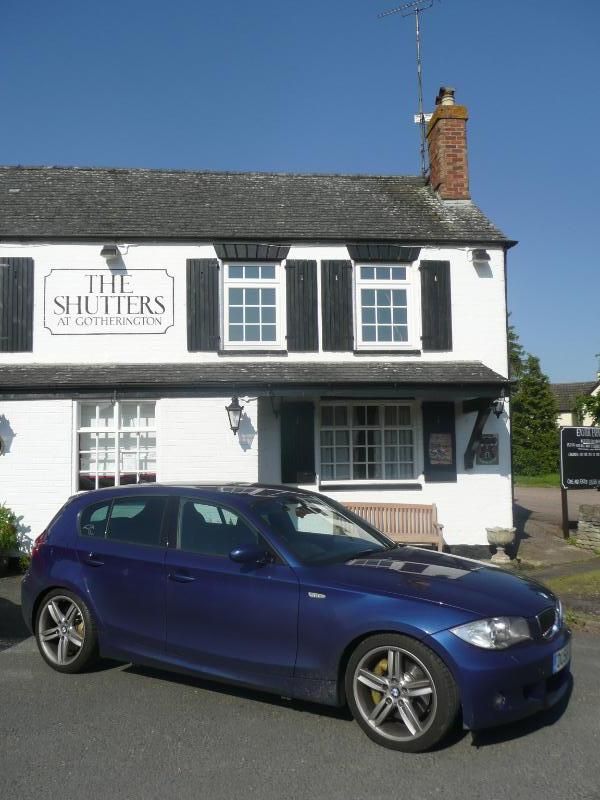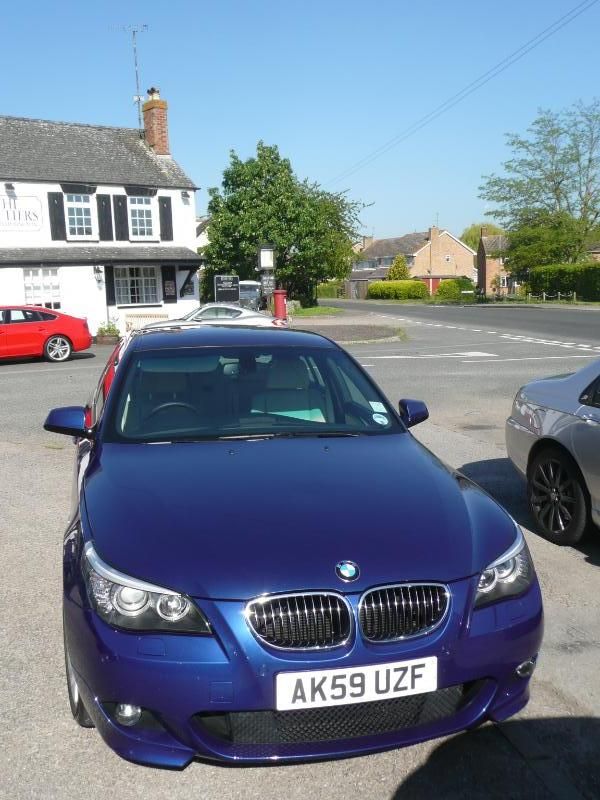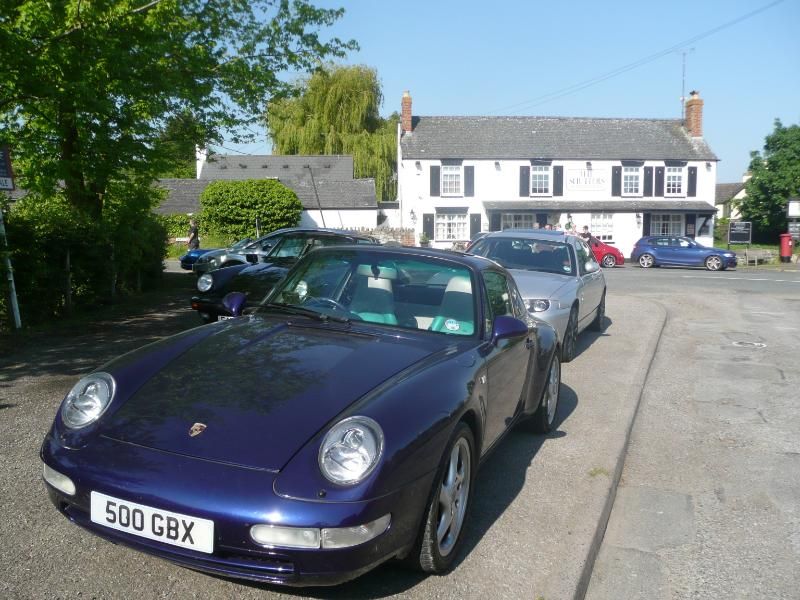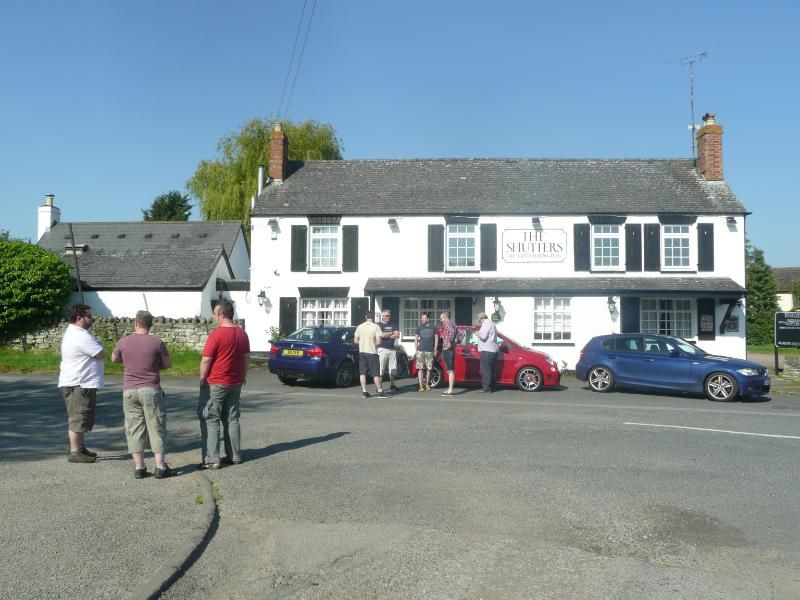 There was plenty of opportunity to have a better look at our cars once we were parked up in our reserved parking area.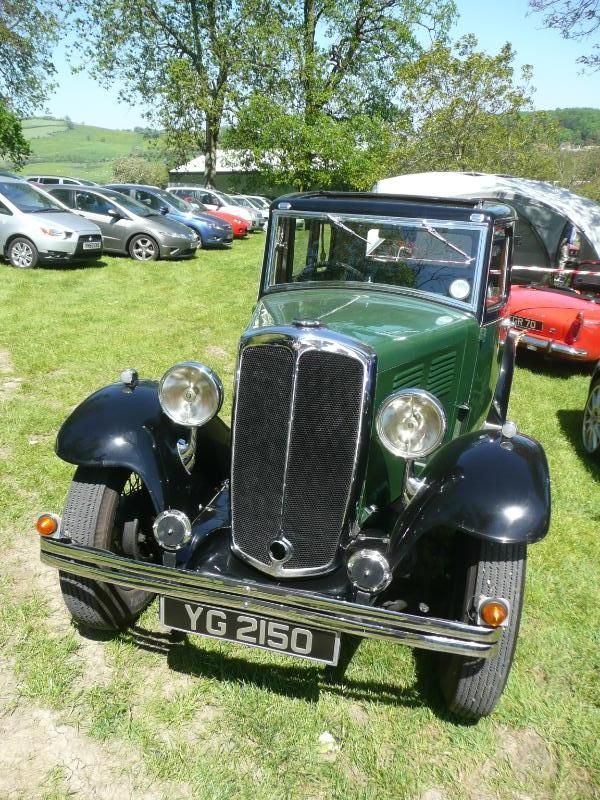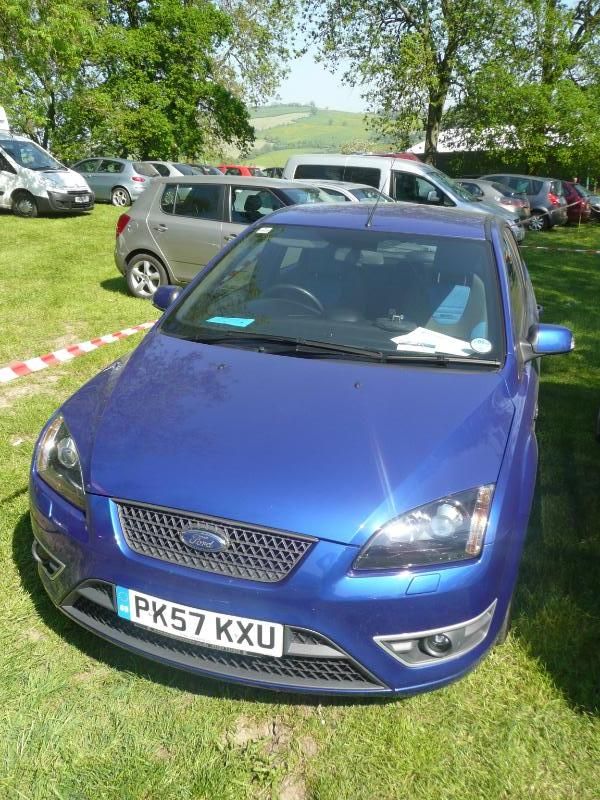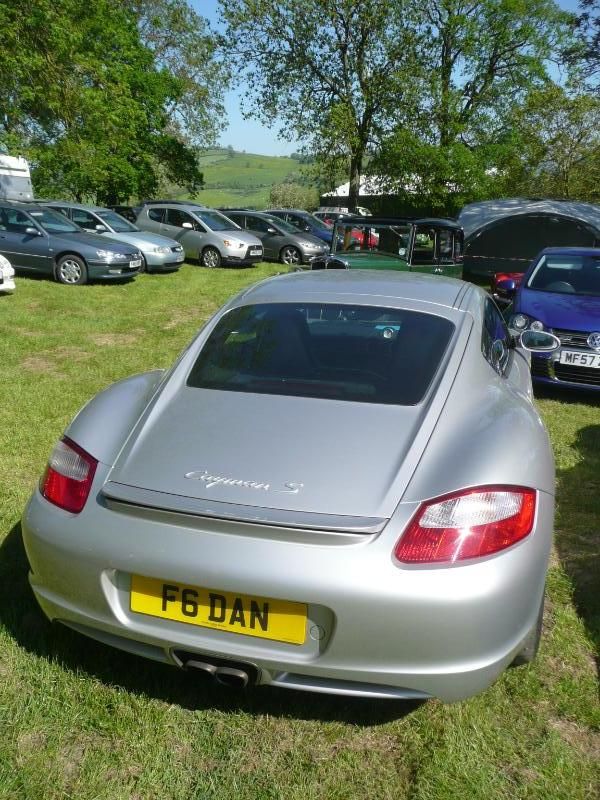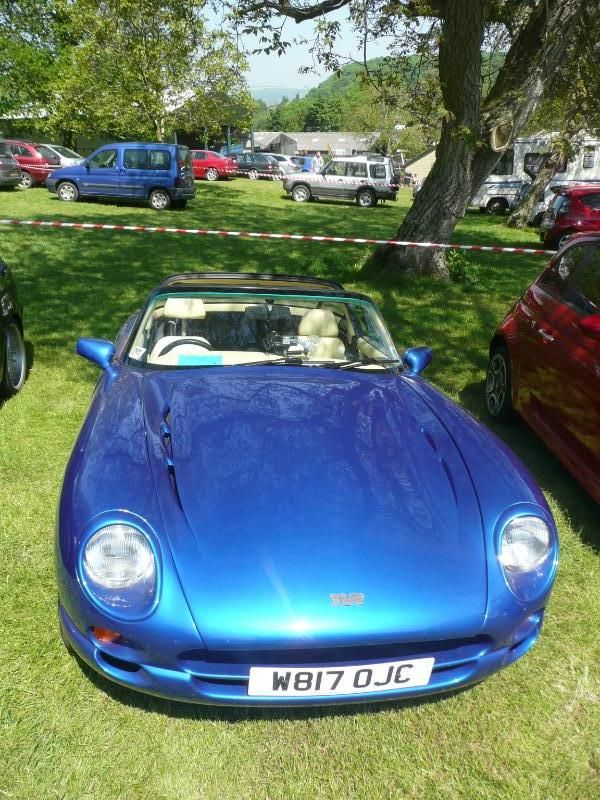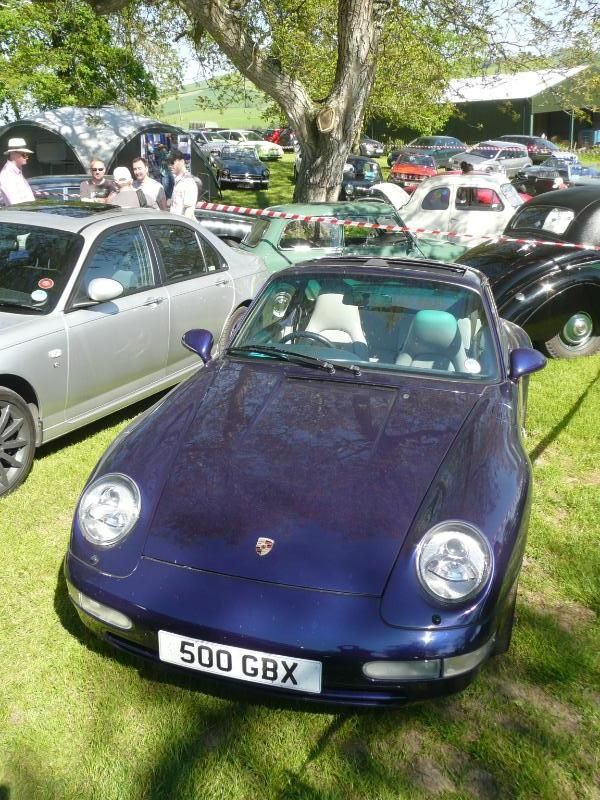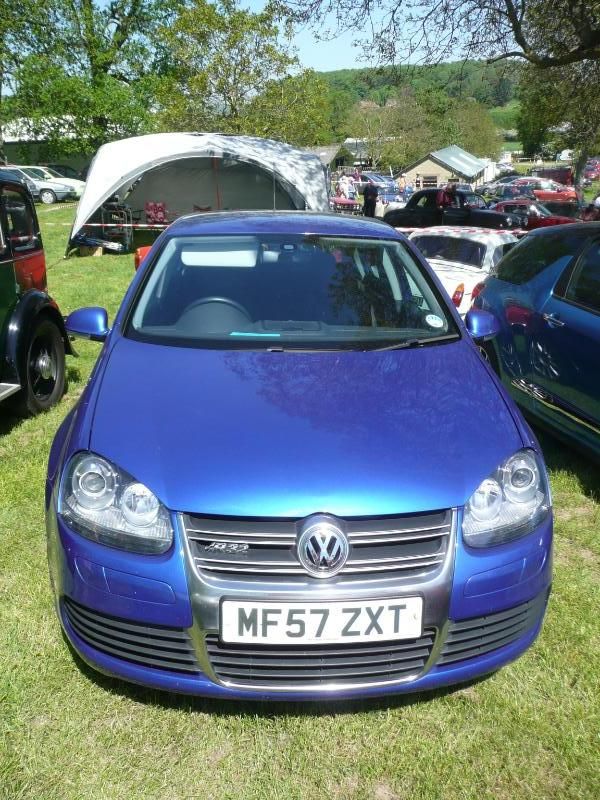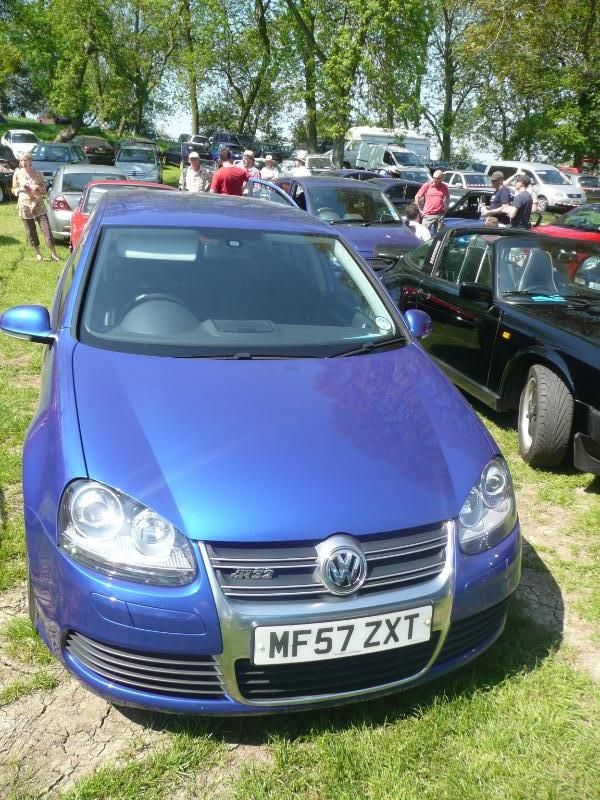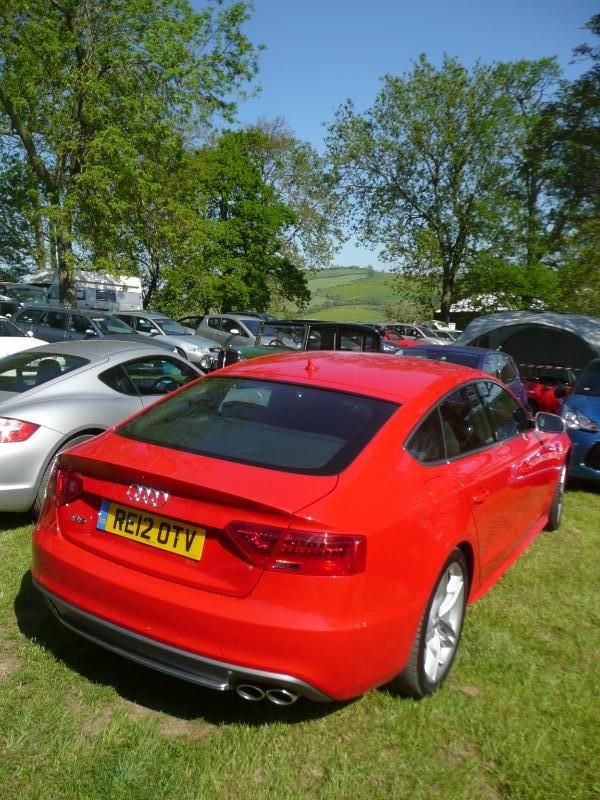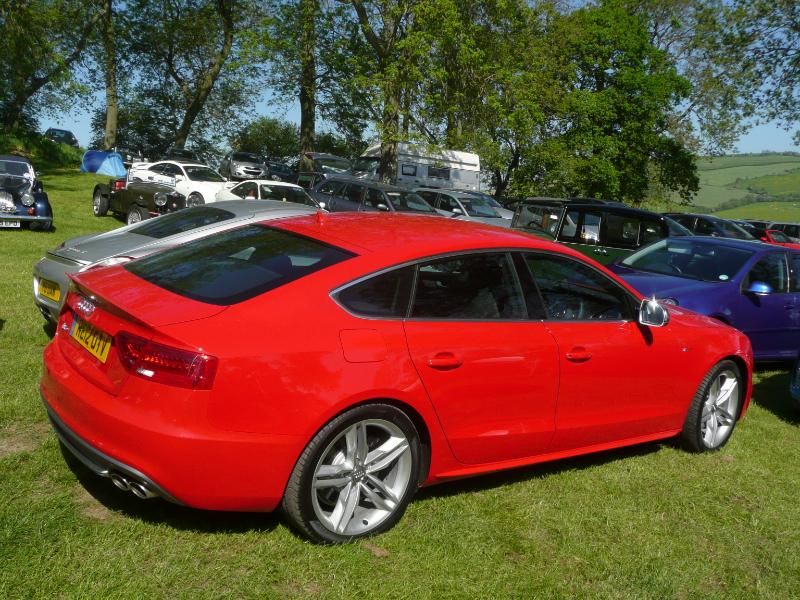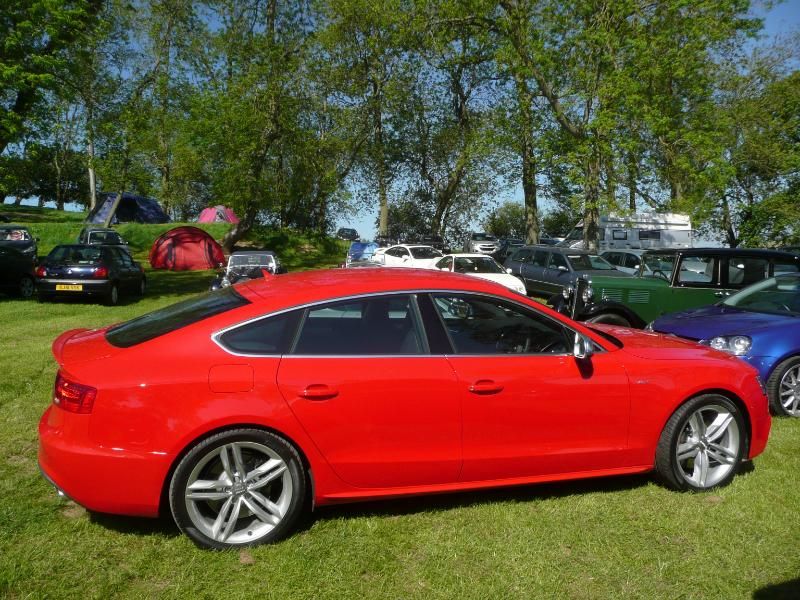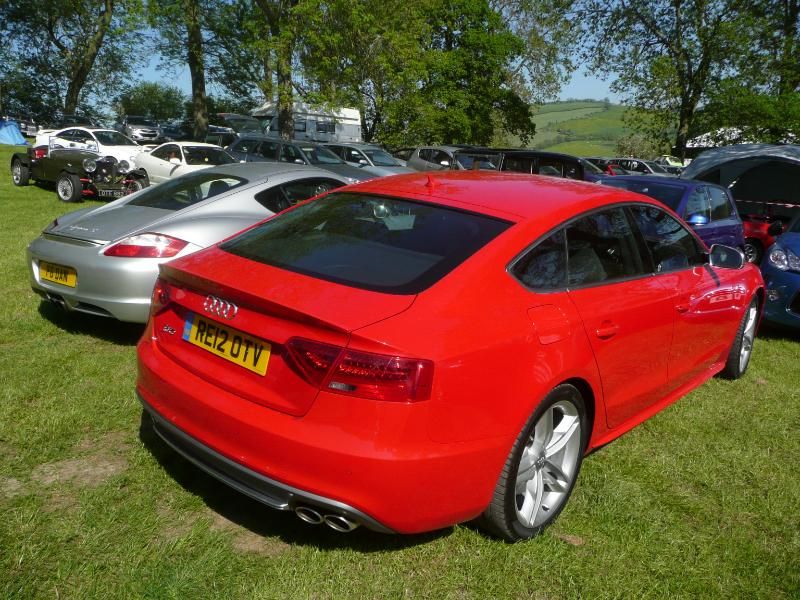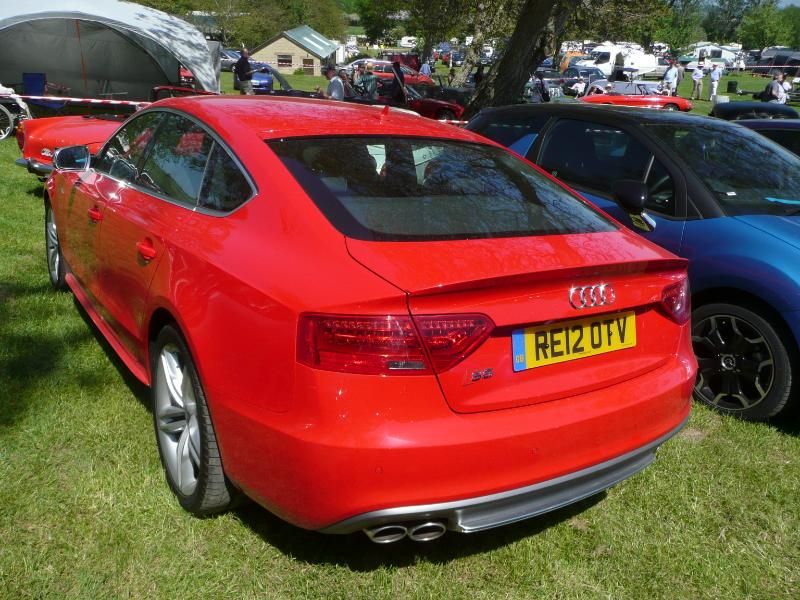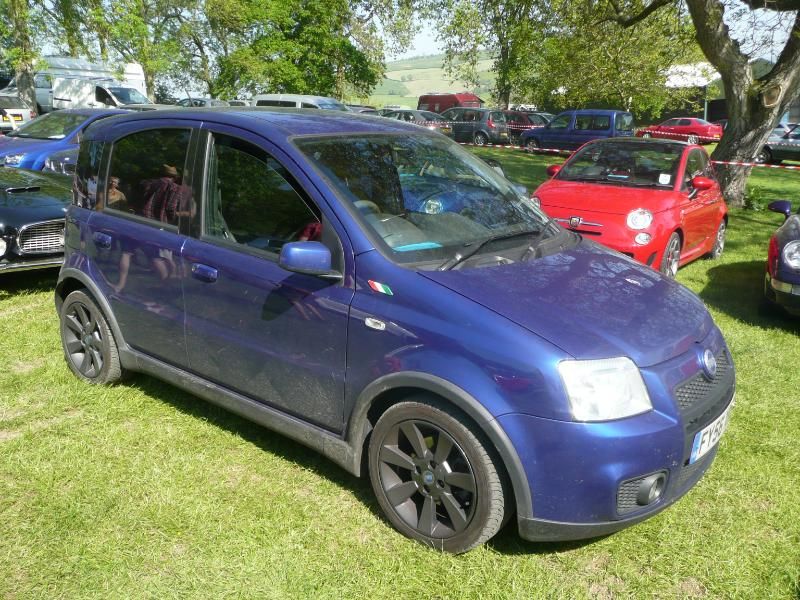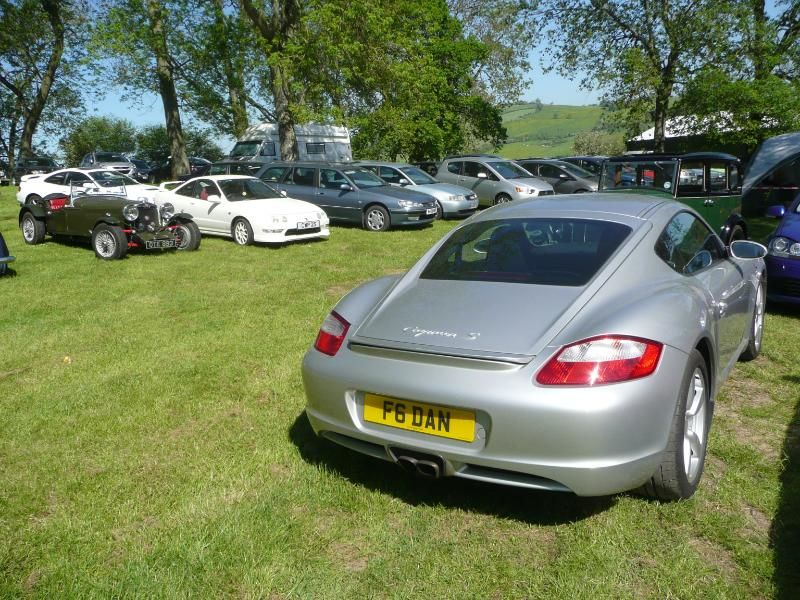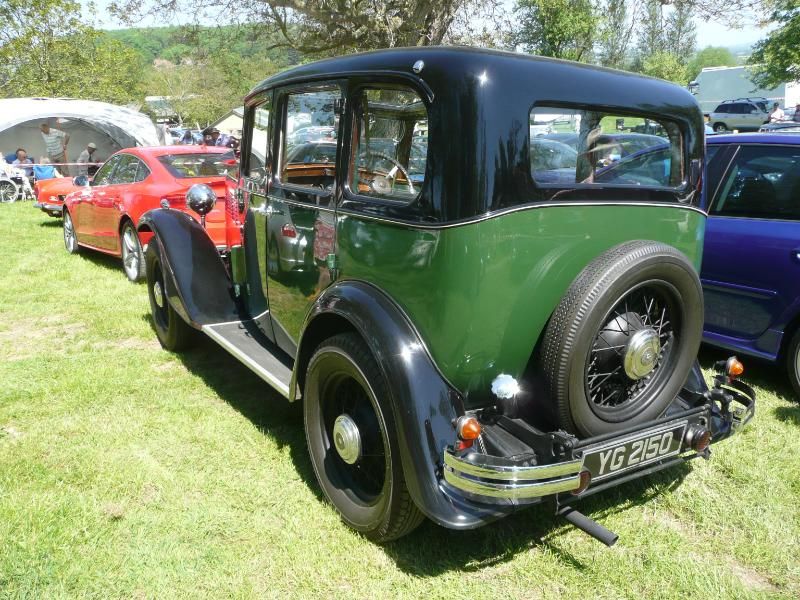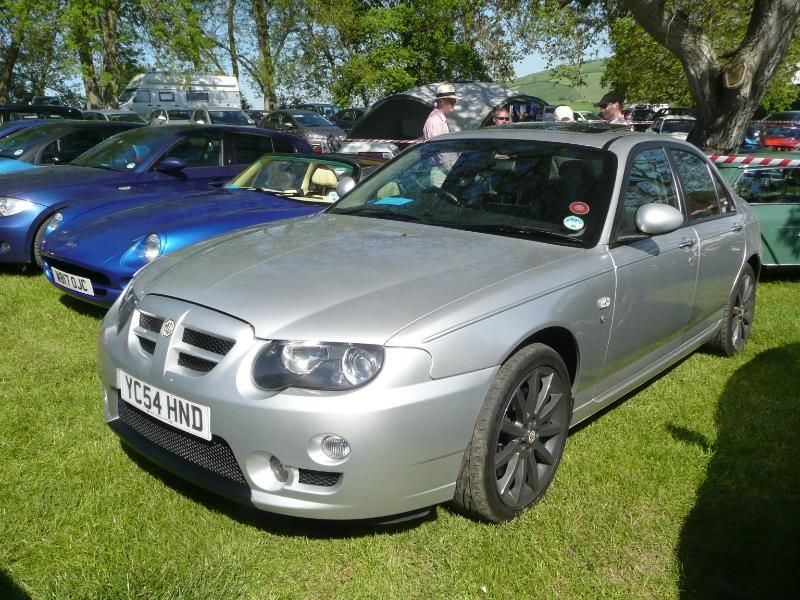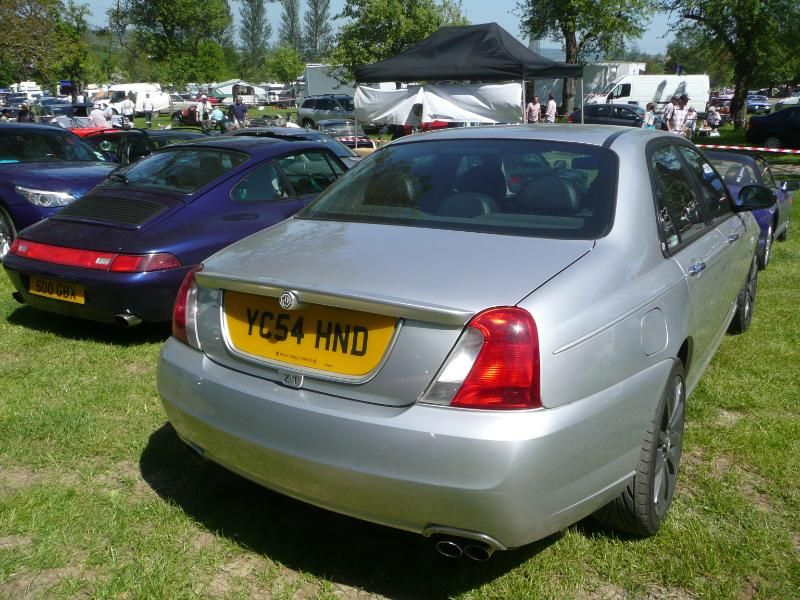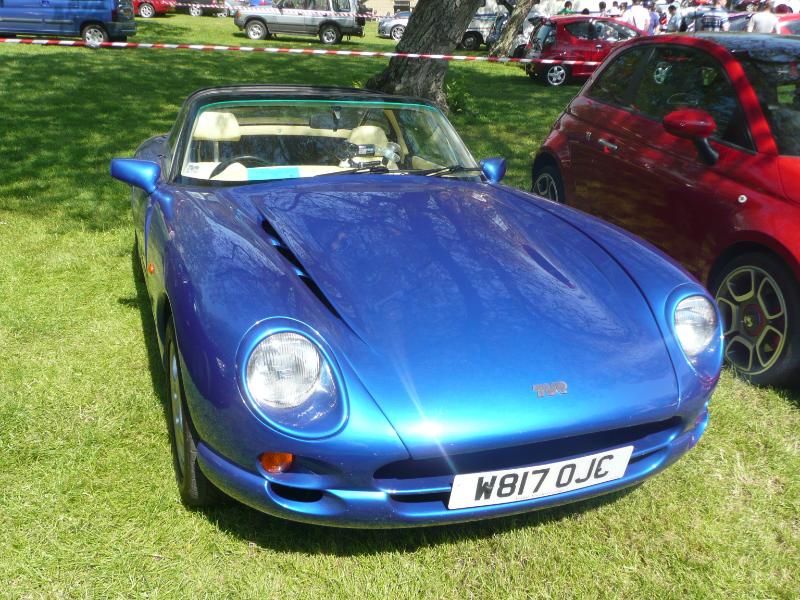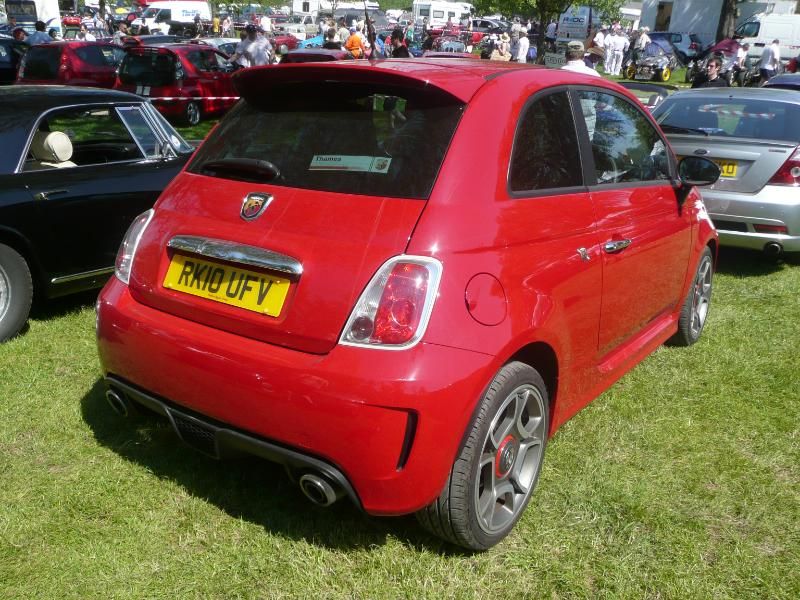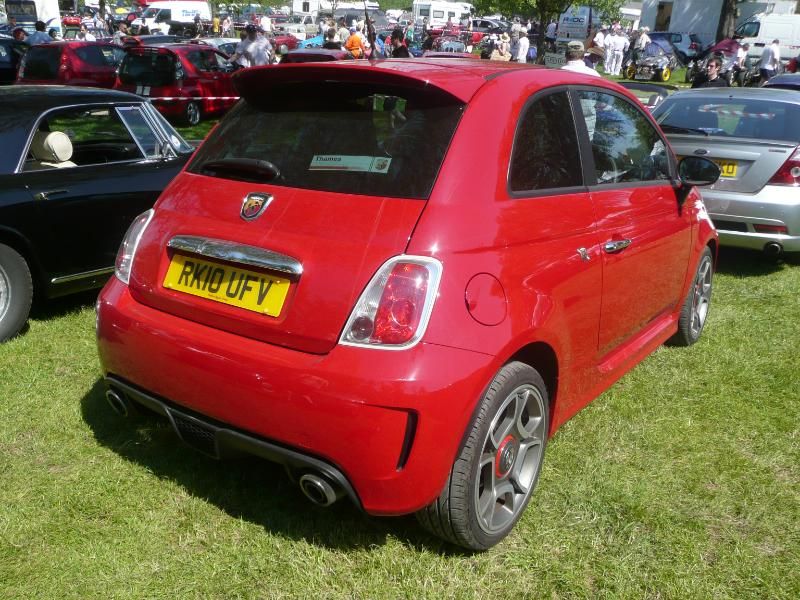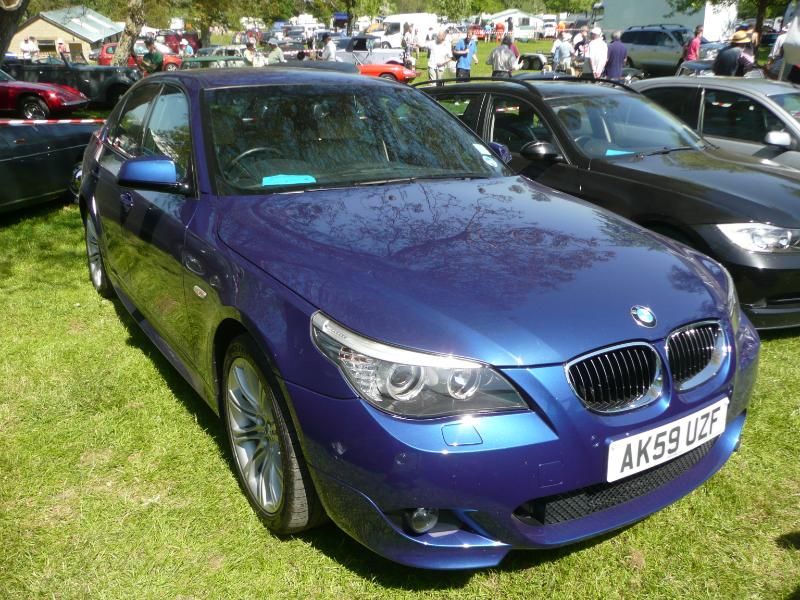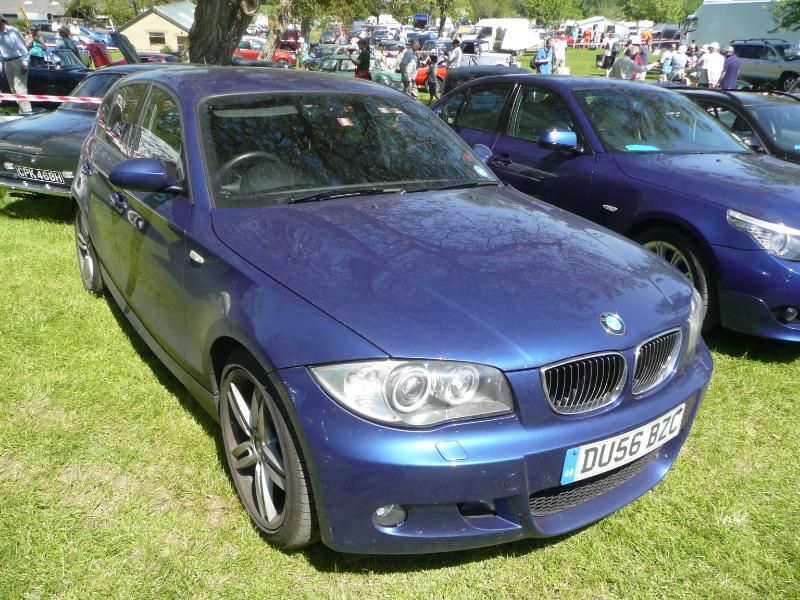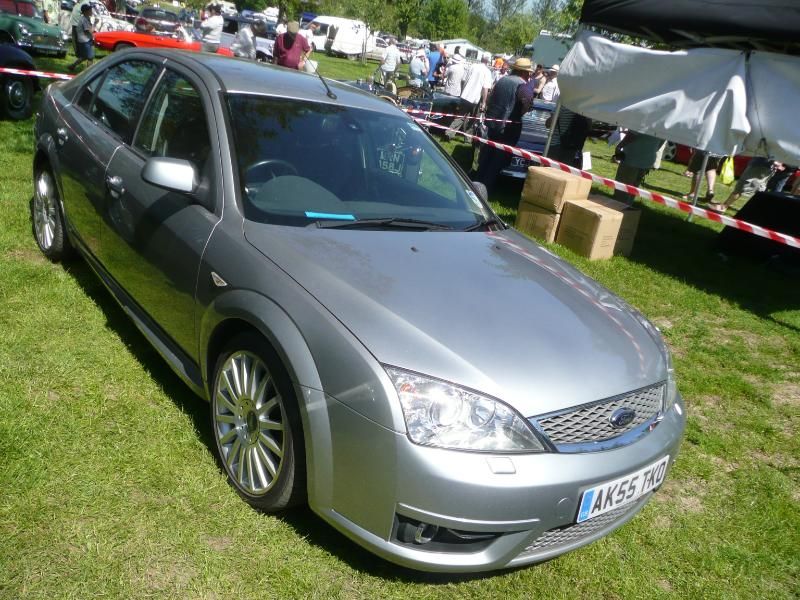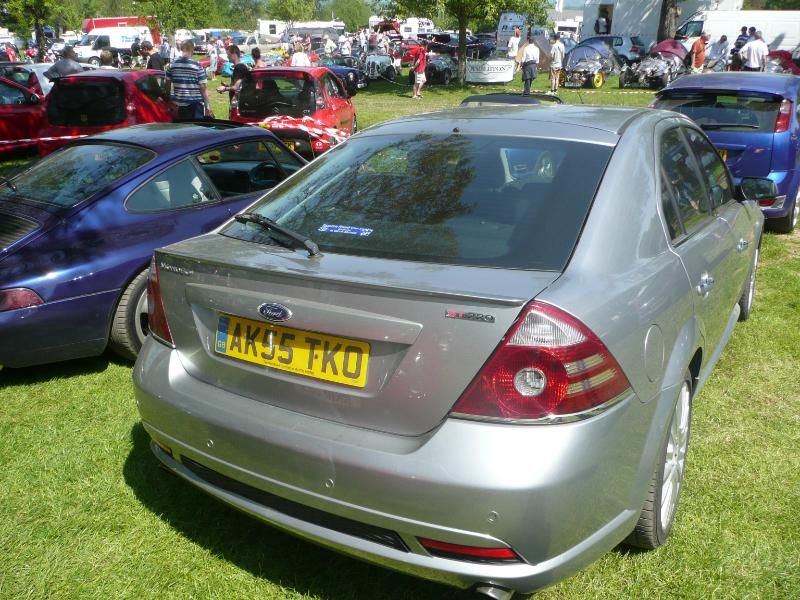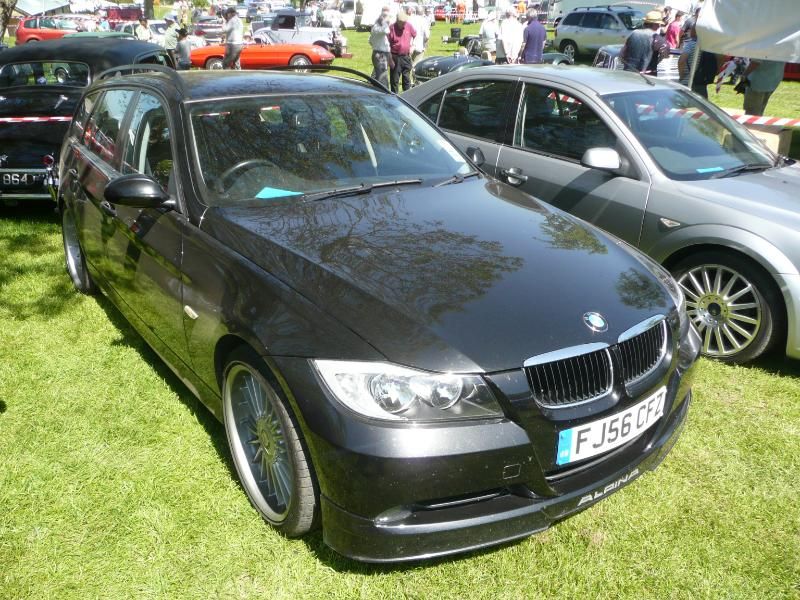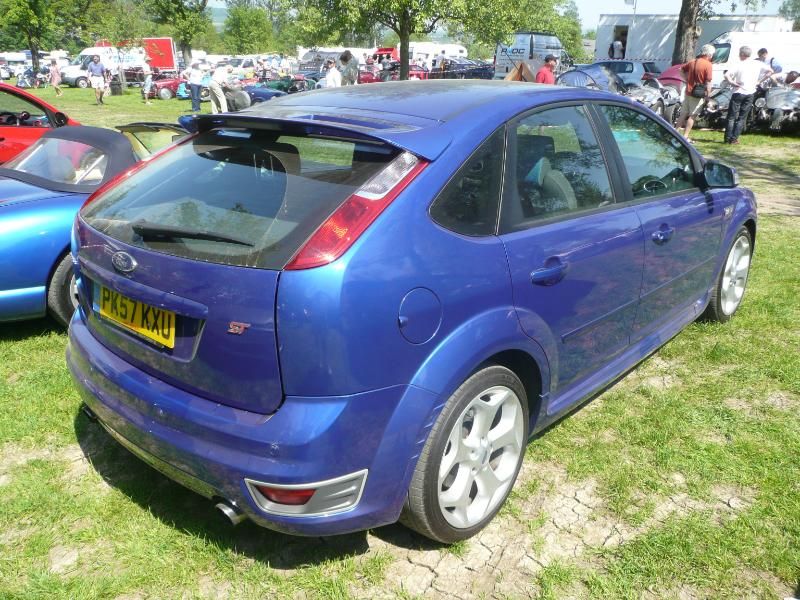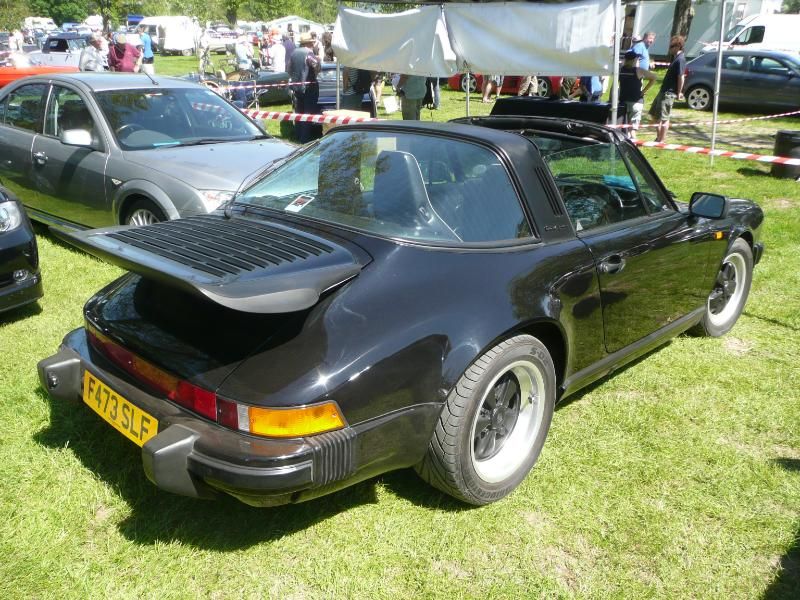 It has to be admitted though, that the most attention was attracted by the 2 "Guest" cars which joined us on the Sunday. Not one classic Maserati, but two, and fabulous they both were. The black car is a 1960 model 3500 GT and the red one the later Sebring which sported mechanical fuel injection. These are both splendid machines, both of which had recently returned from a tour of Ireland, and it was a real pleasure to be welcome both to join our area and to talk to the proud owners, both of whom are friends of the Roache family.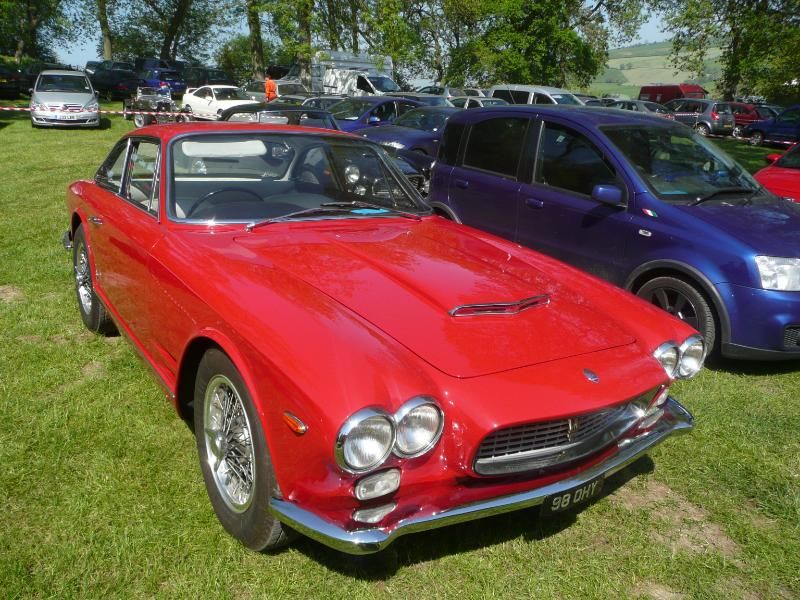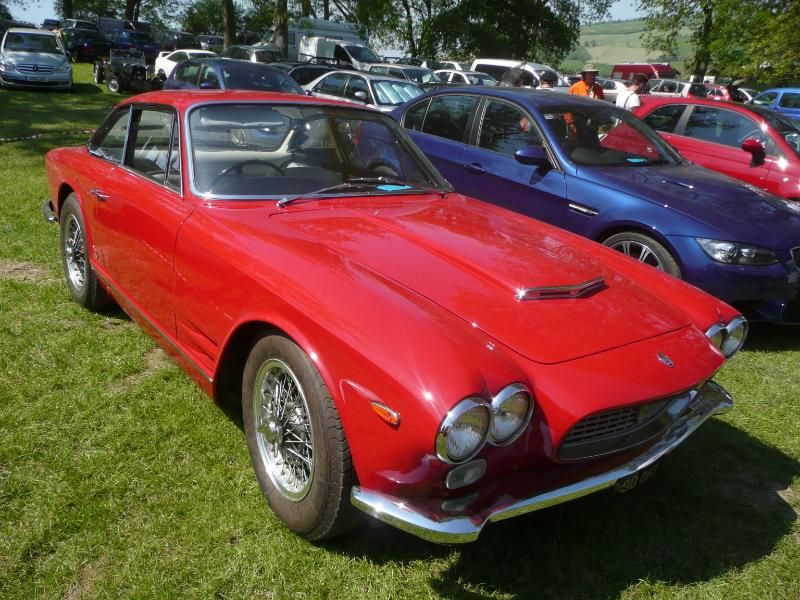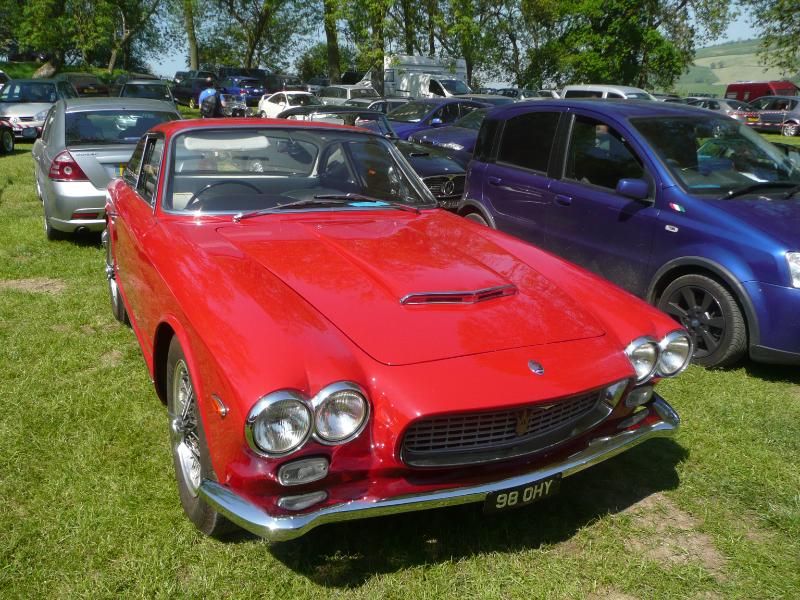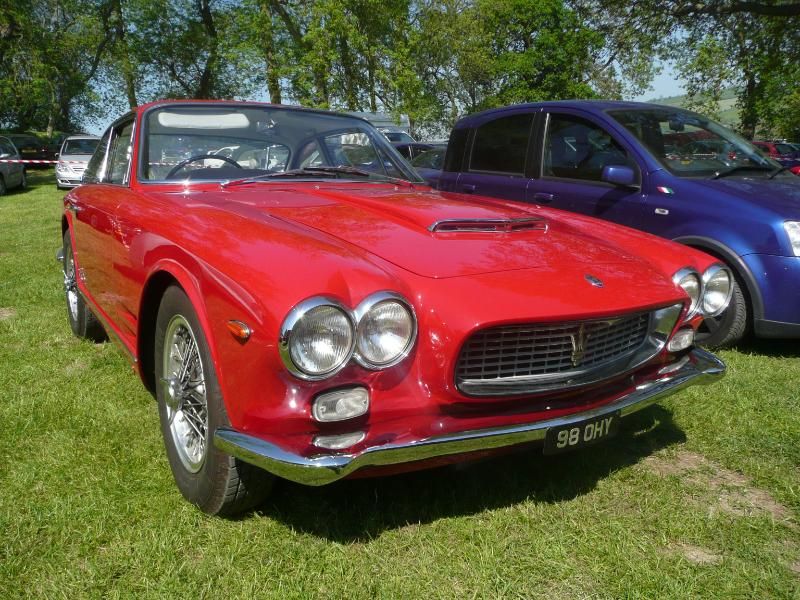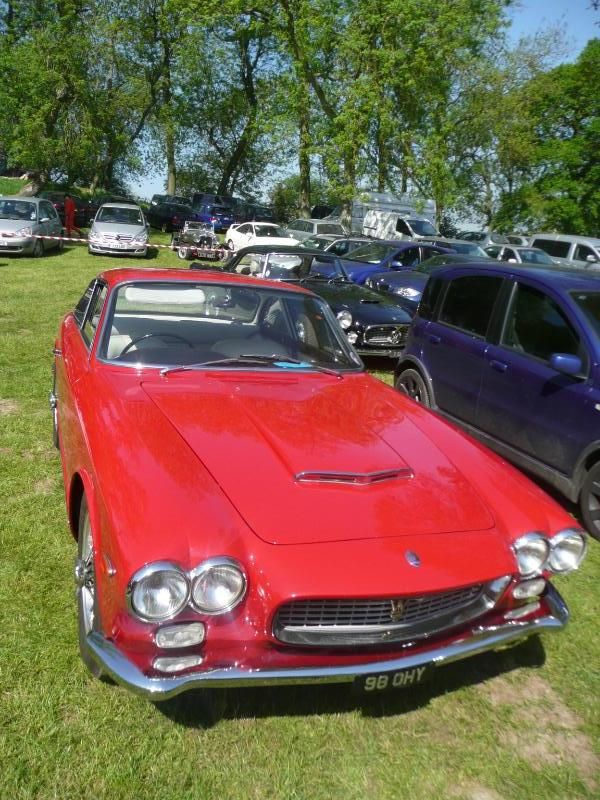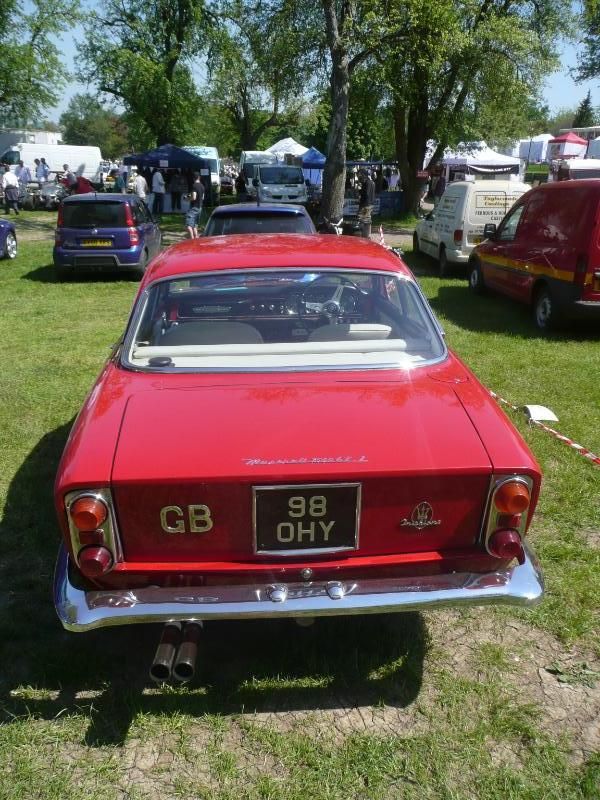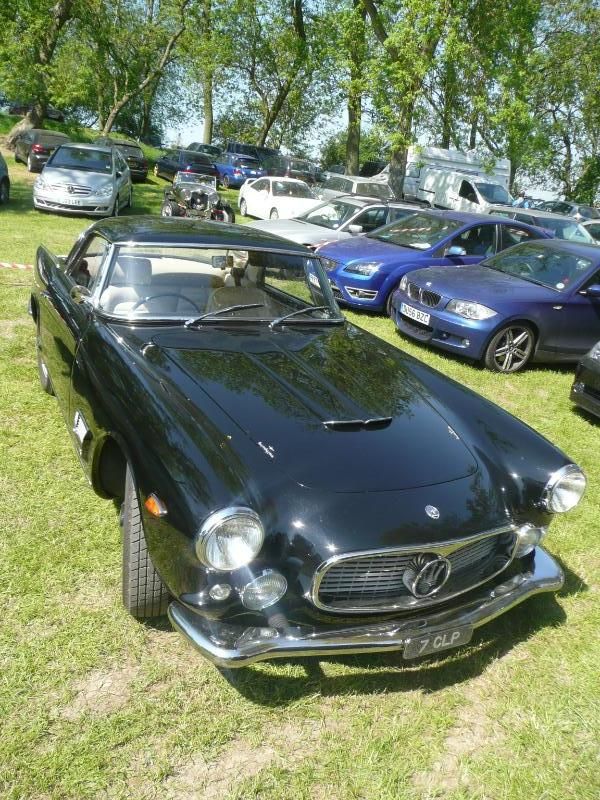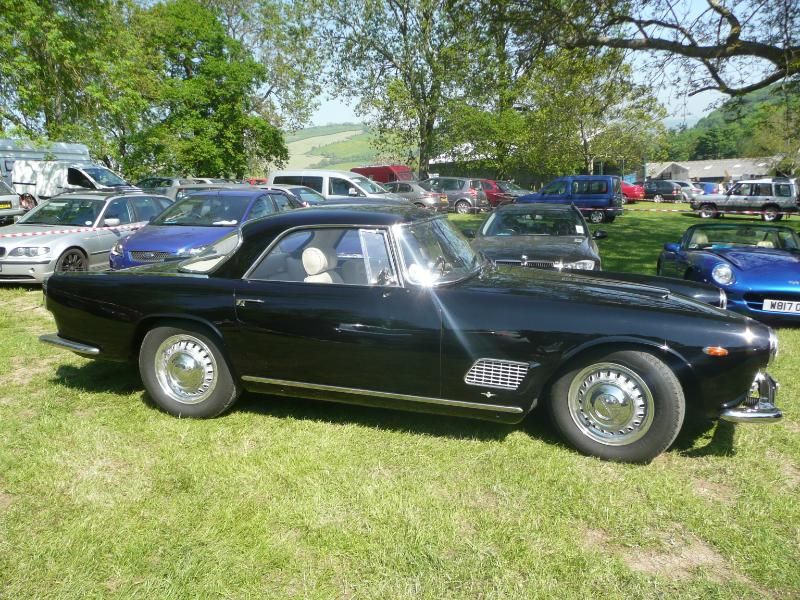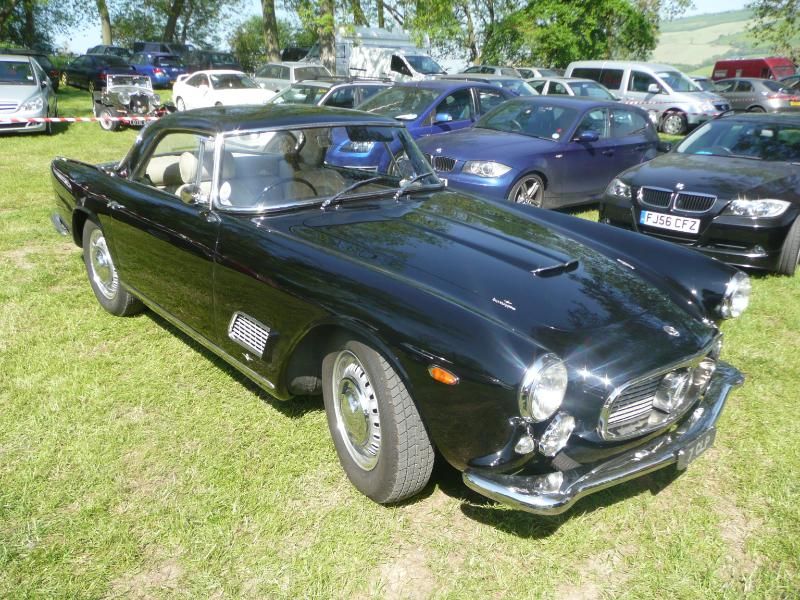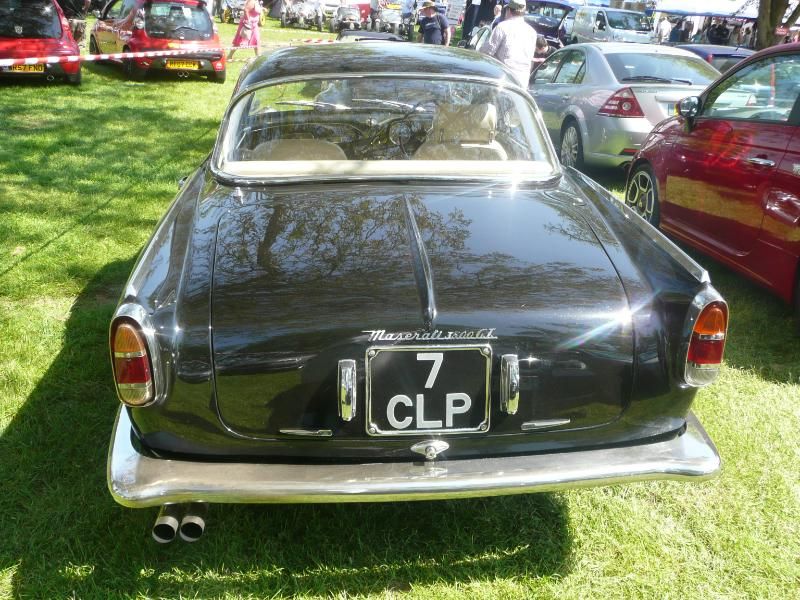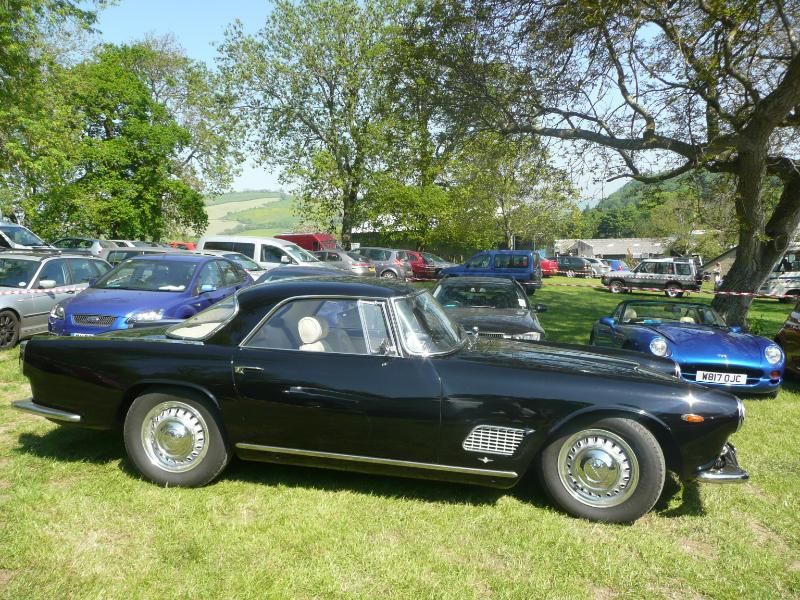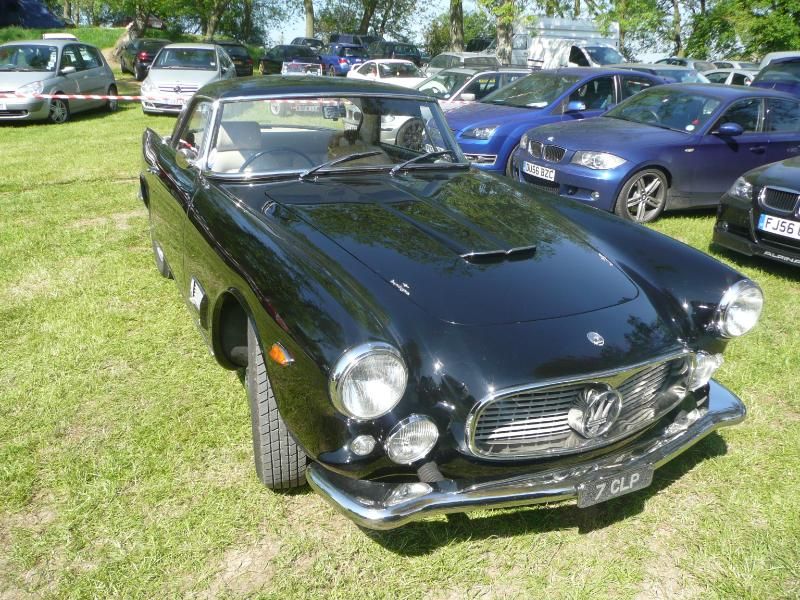 FRENCH CARS
Following the French theme, a significant area of the Orchard was allocated to the display of cars from French marques, and there were plenty to see.
CITROEN

As ever, Citroen had the most impressive display of cars on both days, with plenty of rare and unusual cars to enjoy. Newest model on show was the latest DS5, which we were able to inspect from within. It's nicely presented, though still not quite good enough to trouble the likes of Audi and BMW from a tactile point of view, and I was pleased to find that the sloping rear roof does not compromise the amount of headroom. Will it sell? Time will tell.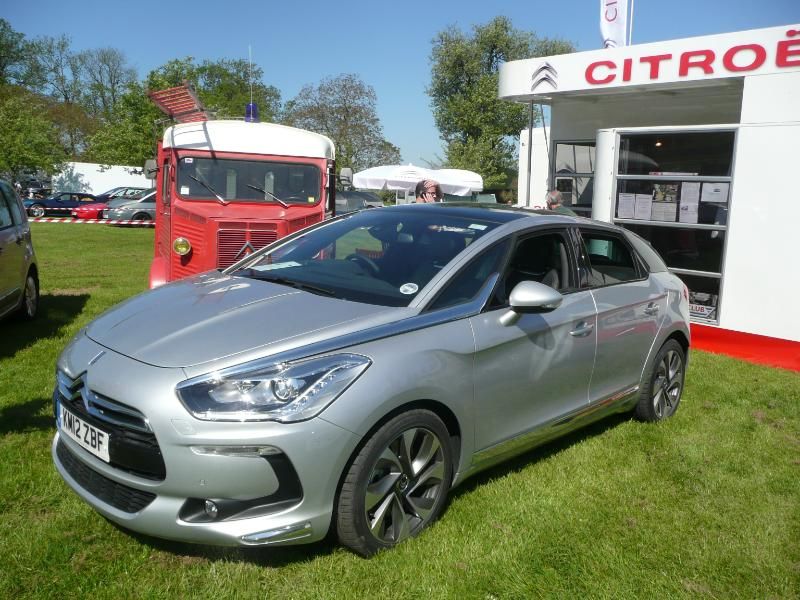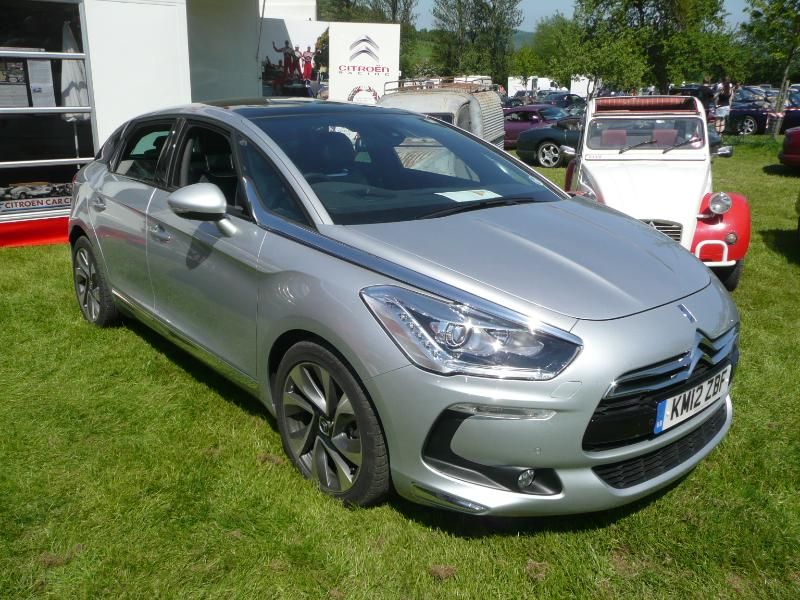 Most numerous of the older Citroen was the 2CV with plenty of different models on show, including examples of several of the popular limited editions, such as the Dolly, Charleston and the Beachcomber. Along with a beautifully presented Van, there was also a much earlier model, unrestored, which went up the hill with surprising pace (it was not fast, but nor was it a total embarrassment!) and plenty of body roll.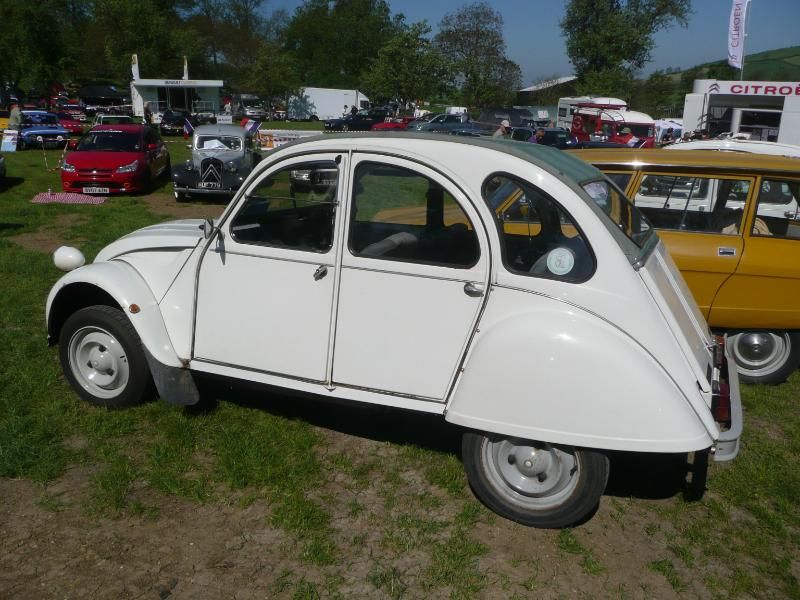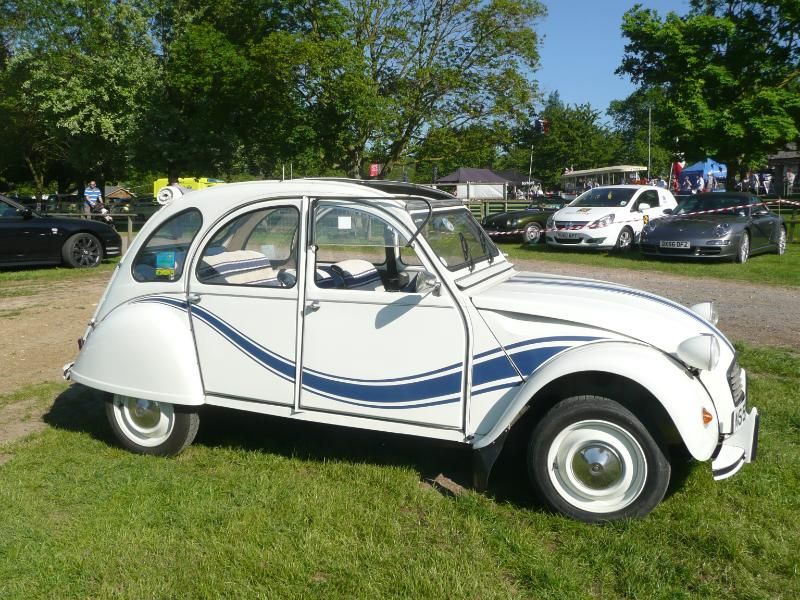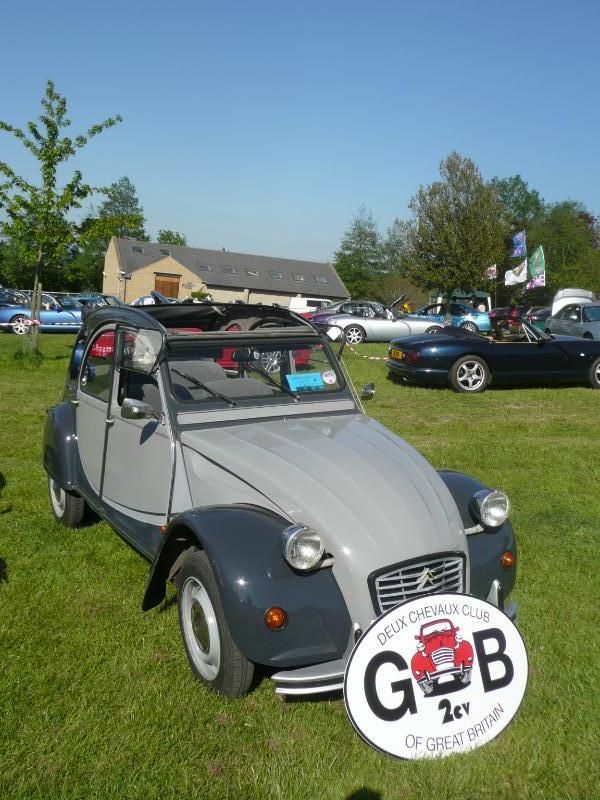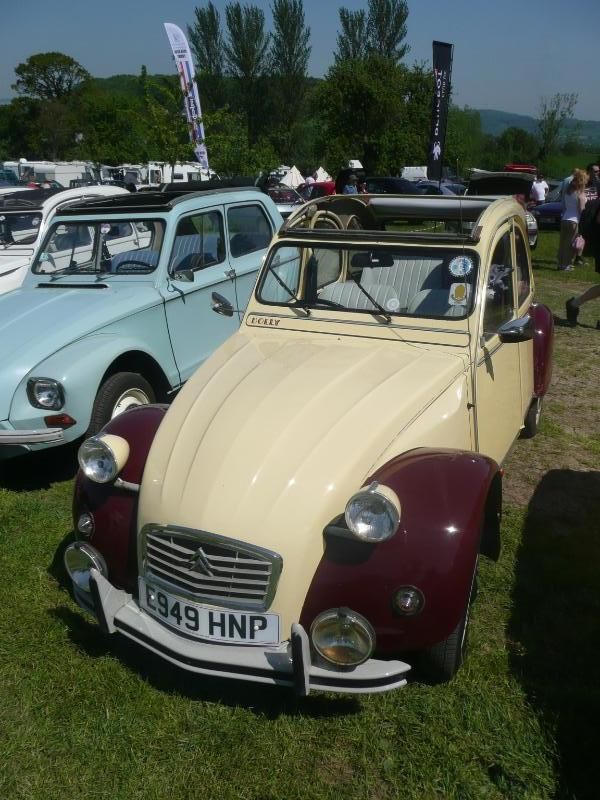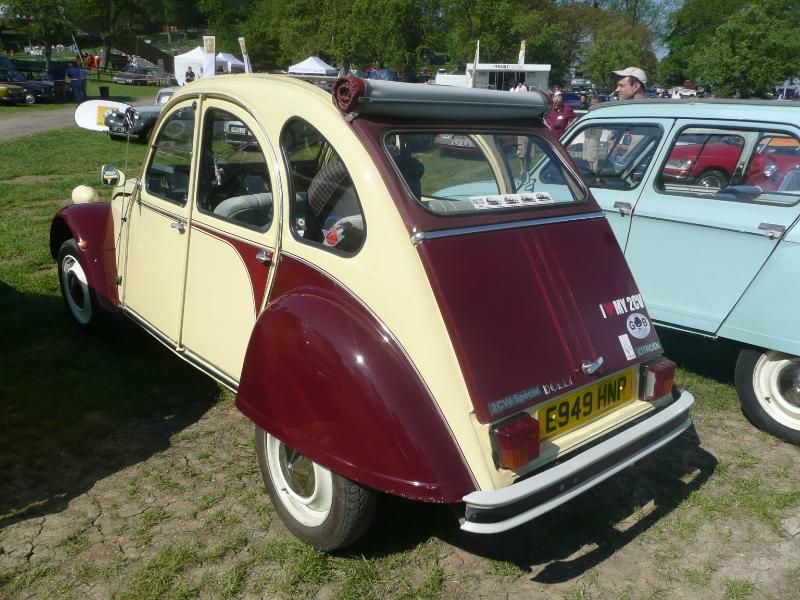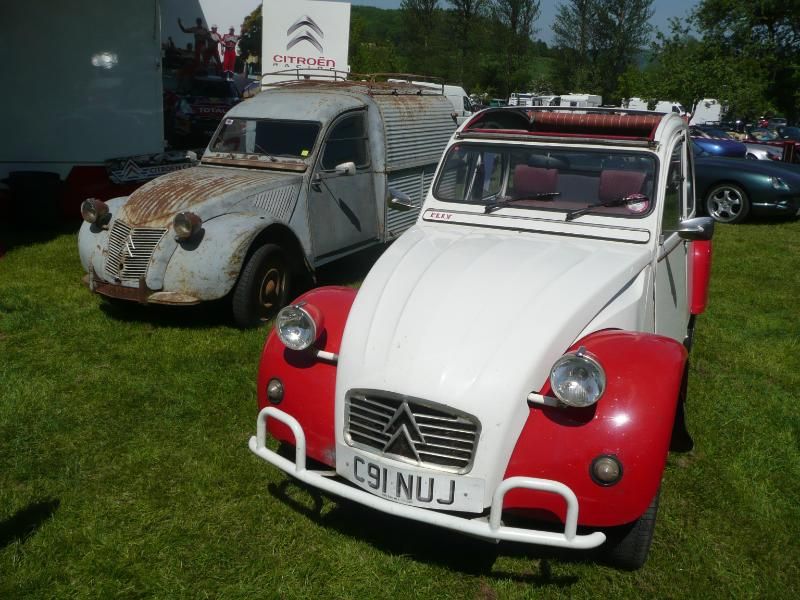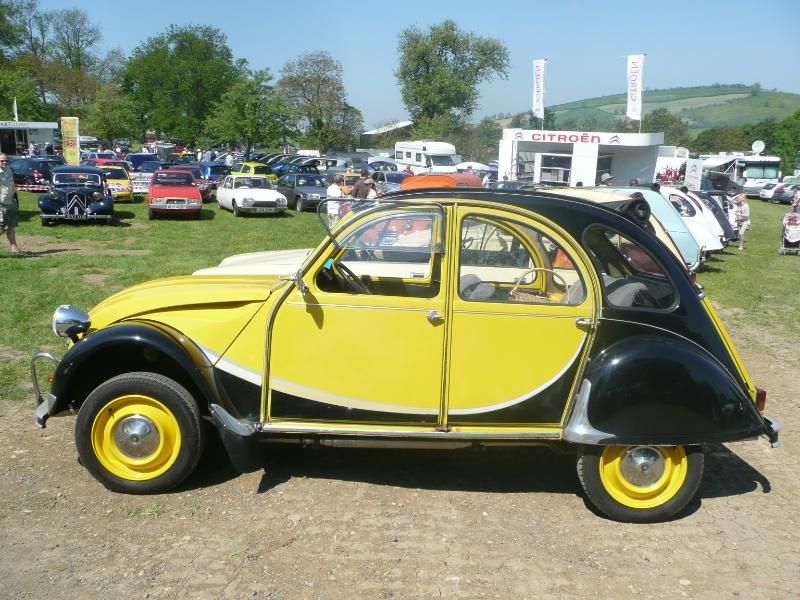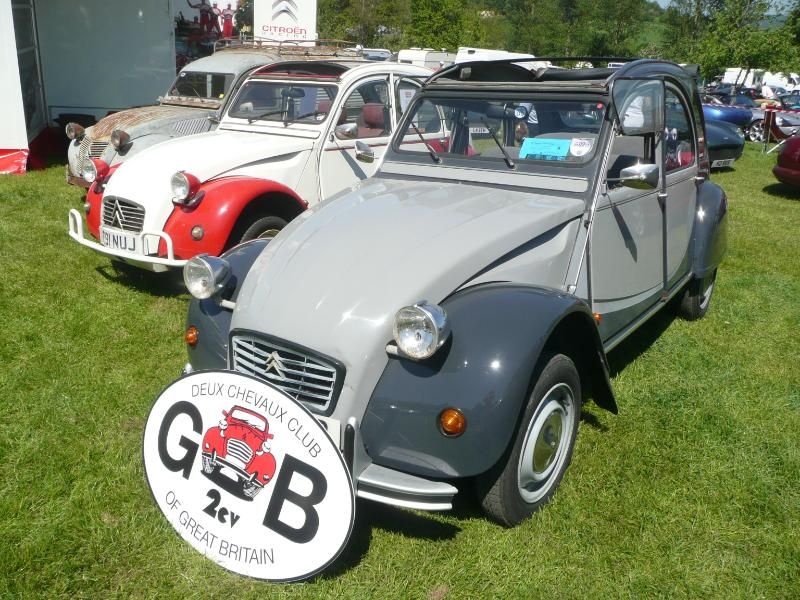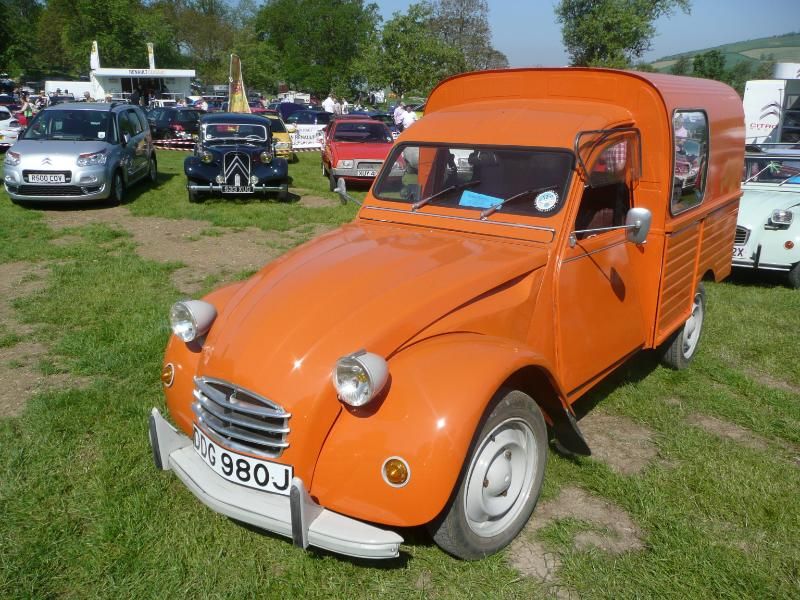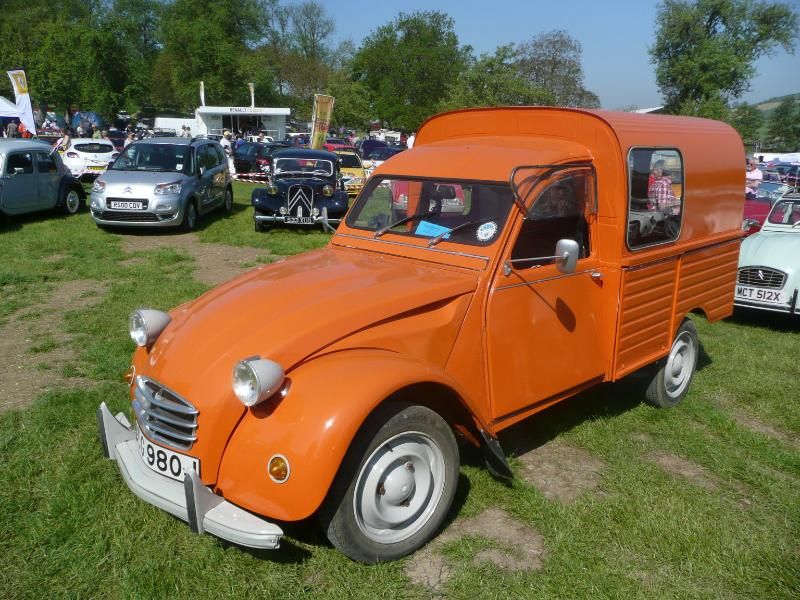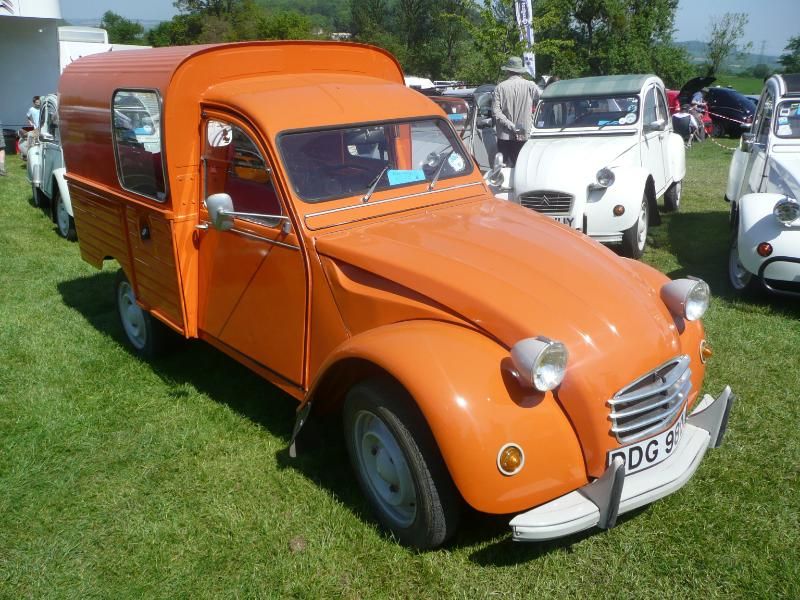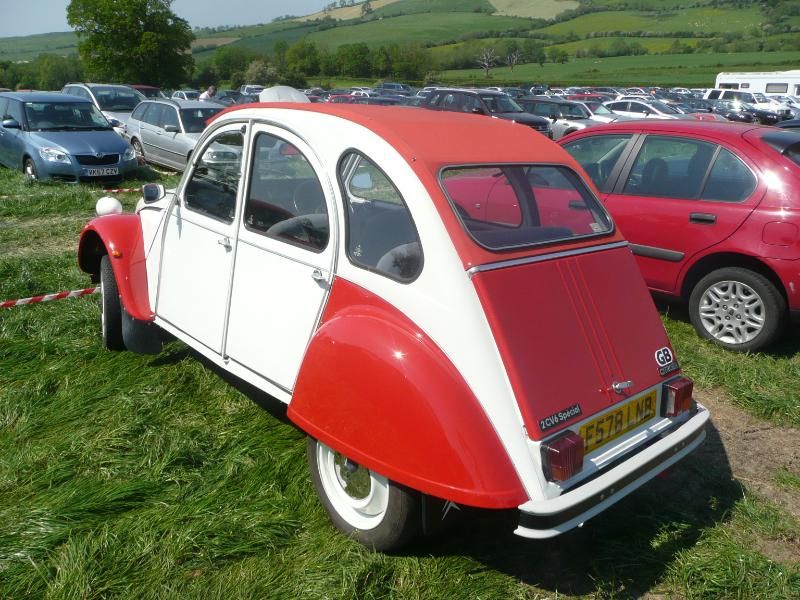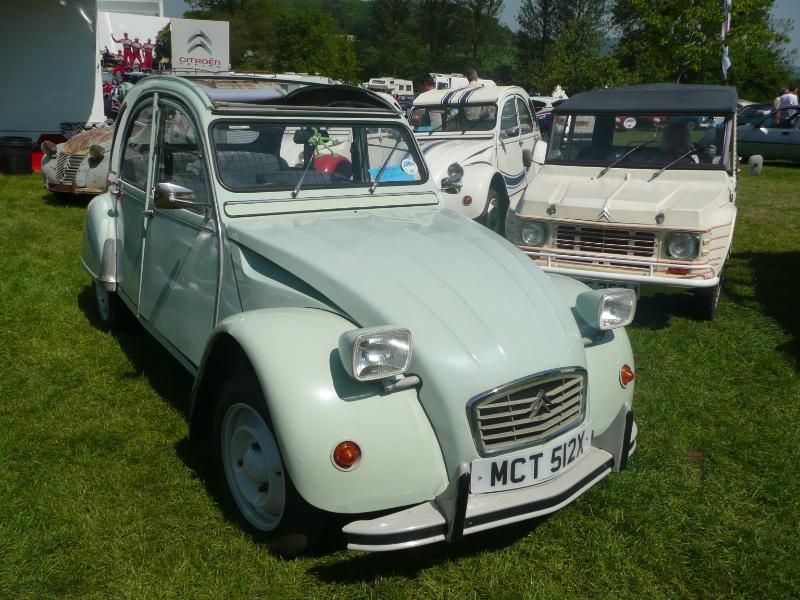 The Dyane is far less often seen. This was an early car without the extra side window which was added after only a couple of year's production.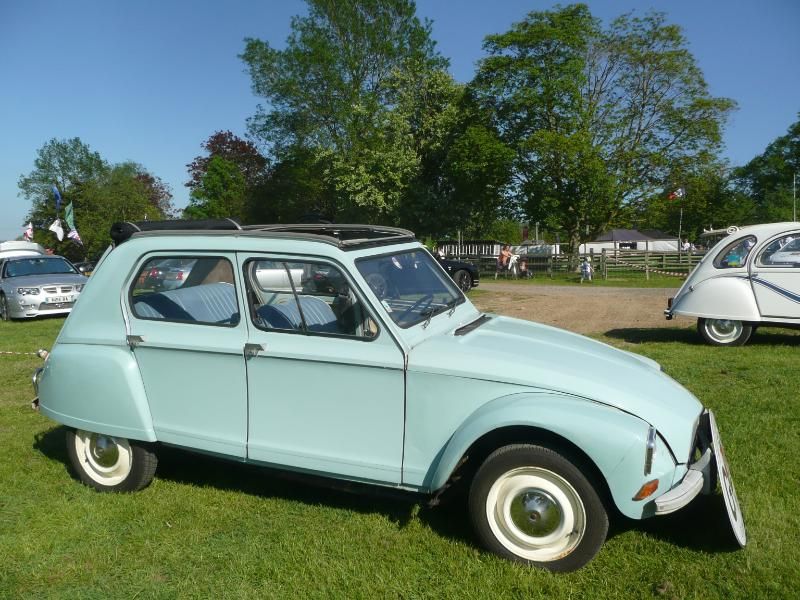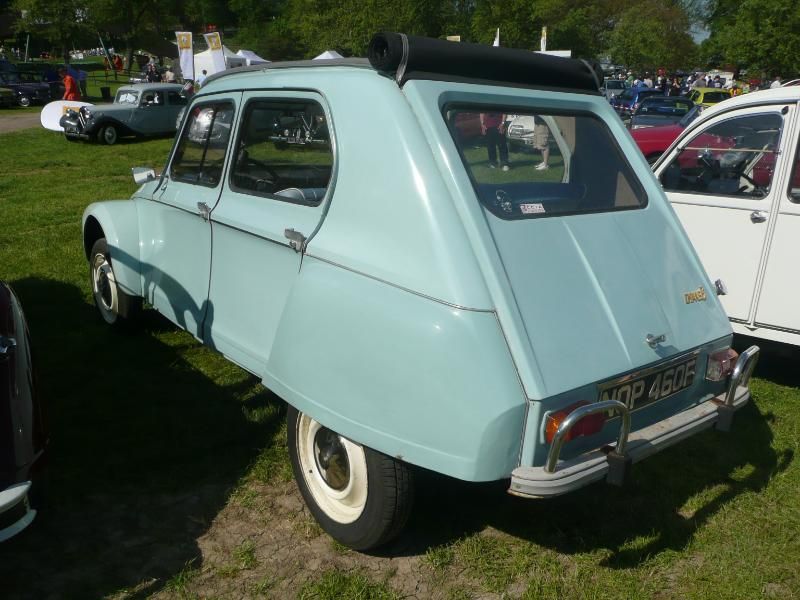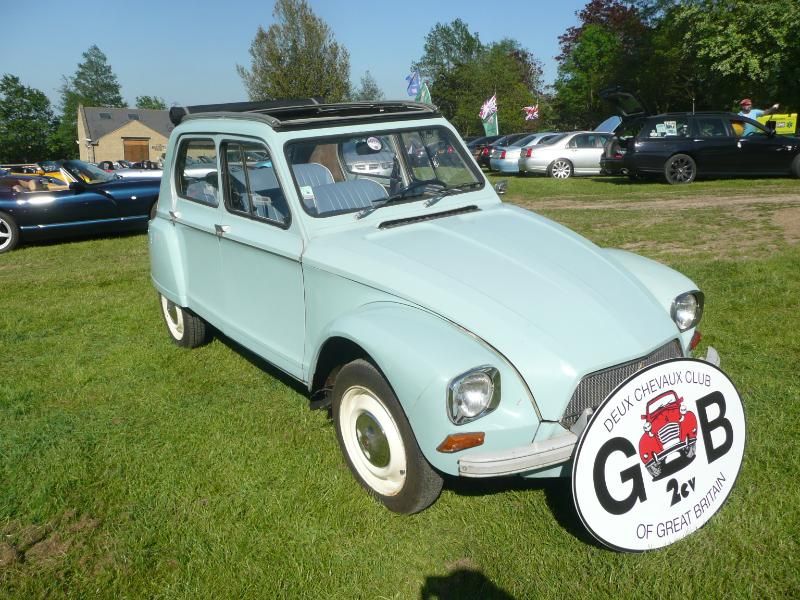 A different Mehari was on show on each day. The weather was just perfect for these cars.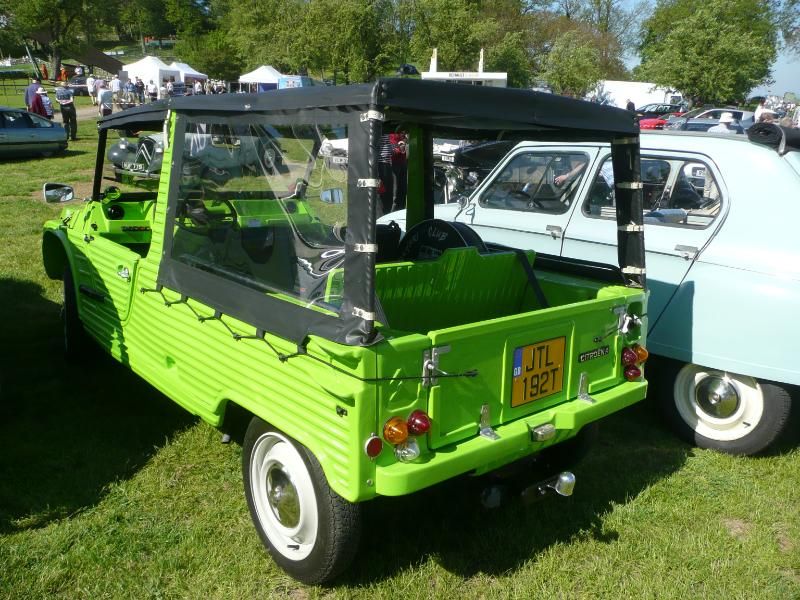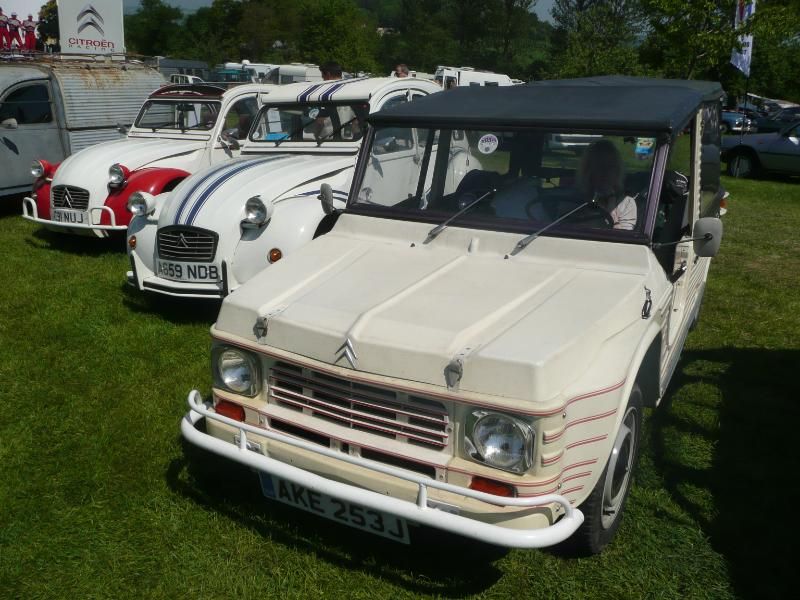 You don't often see many Ami these days, so it was good to see three of them here, all Estate models.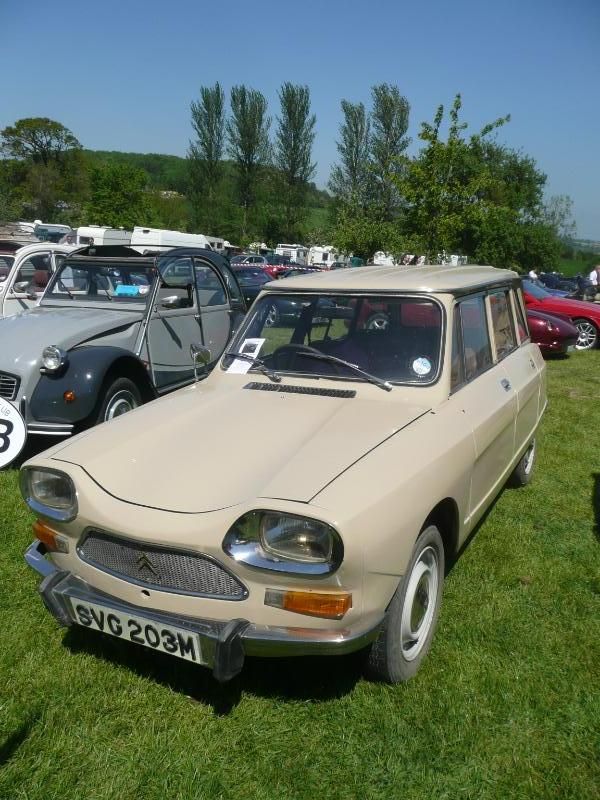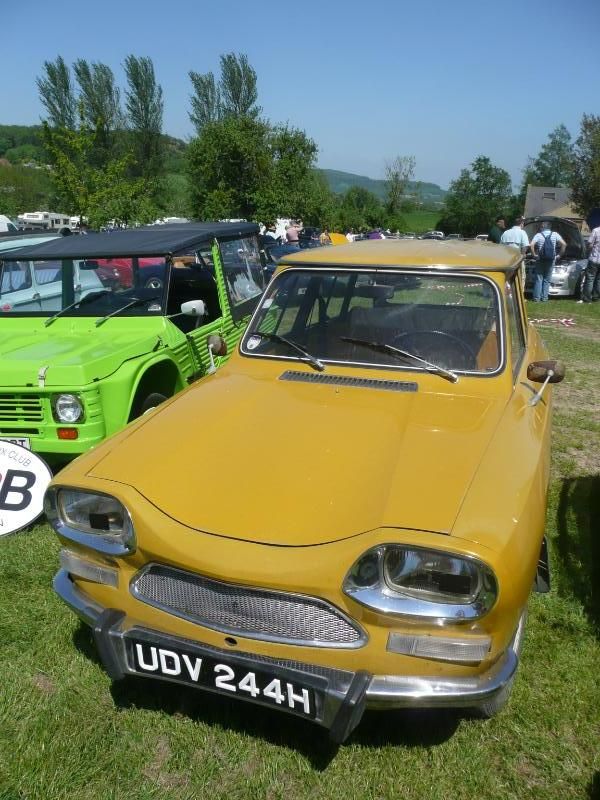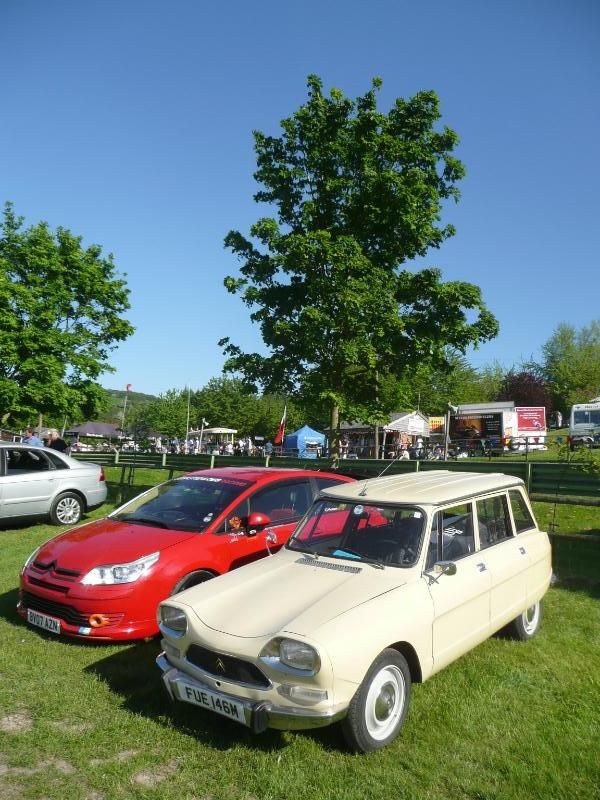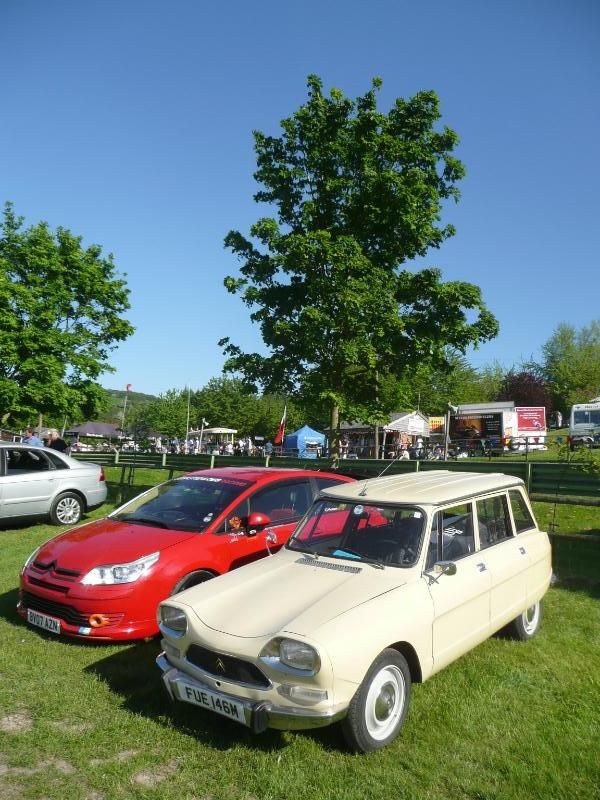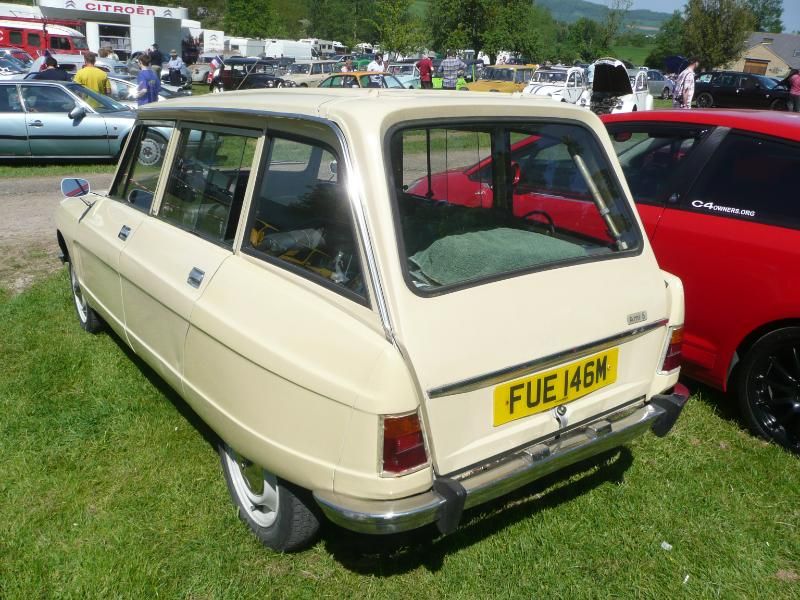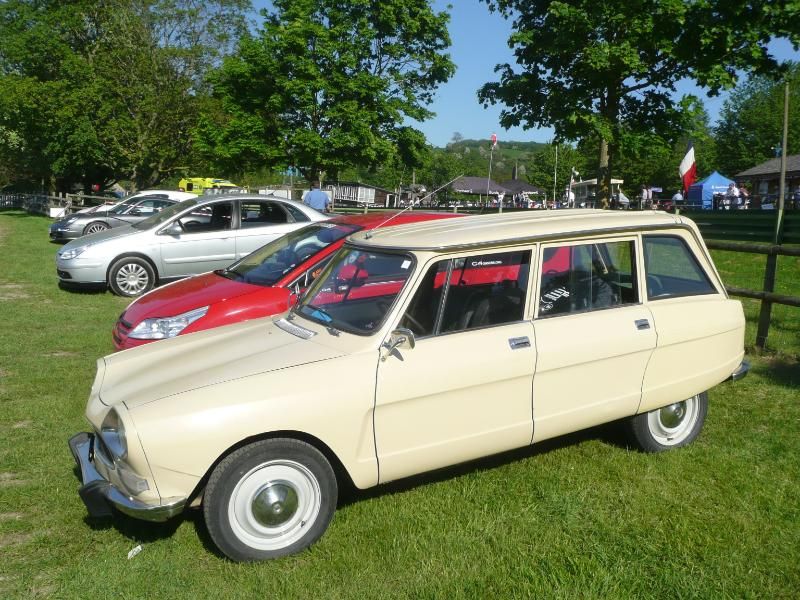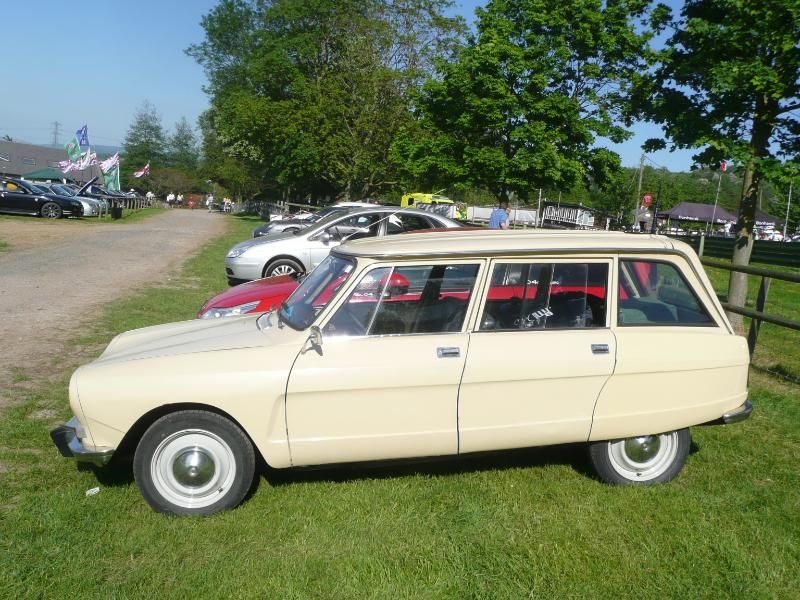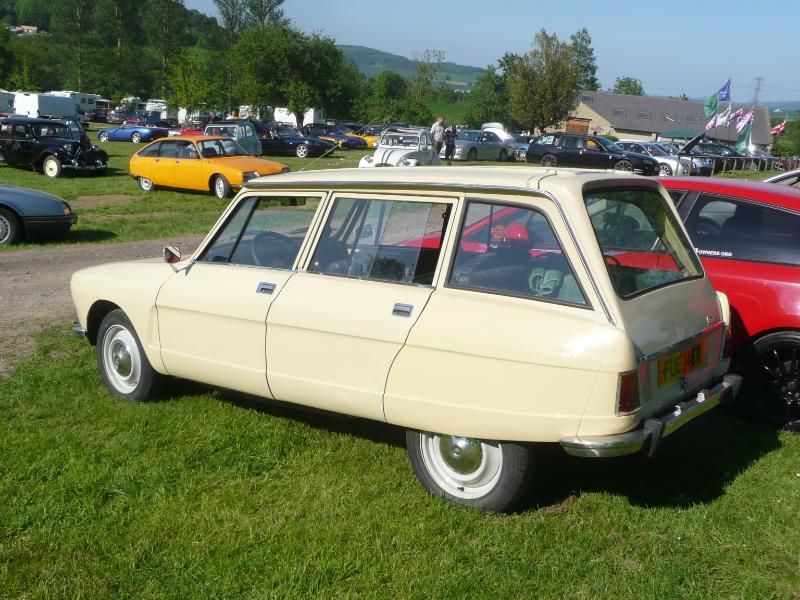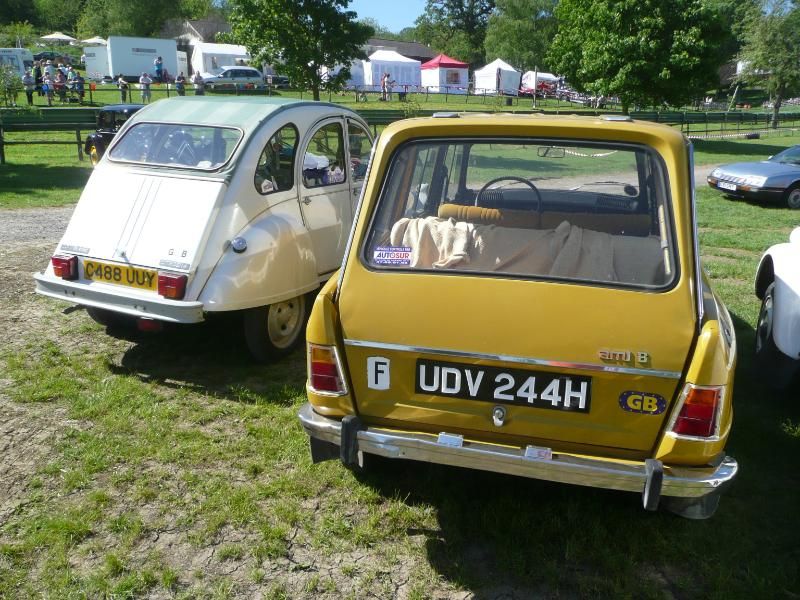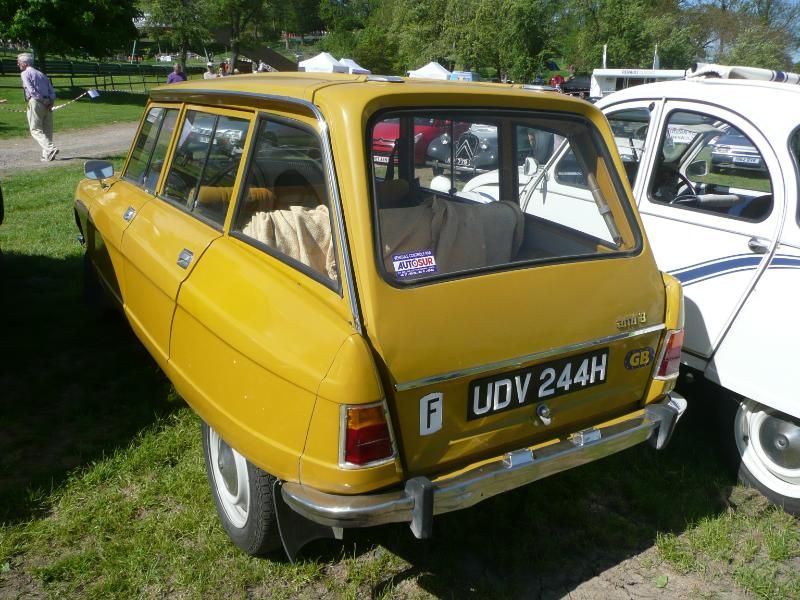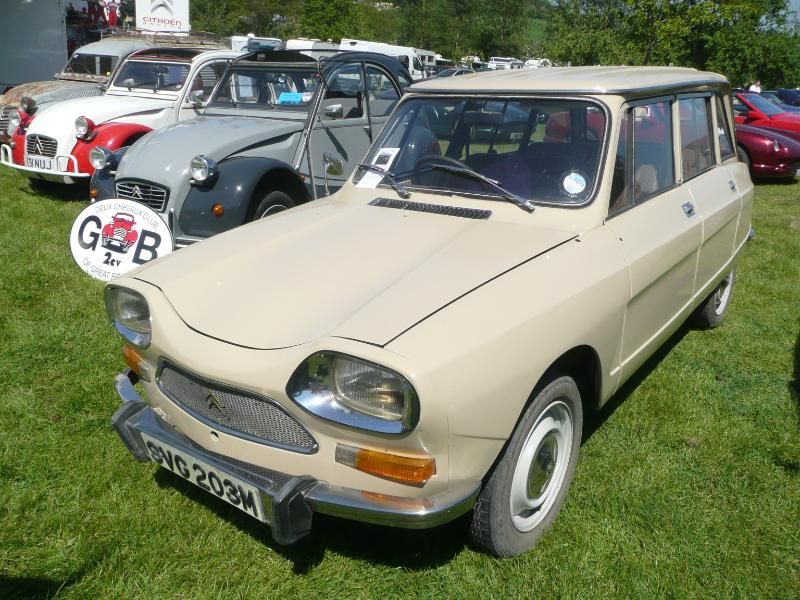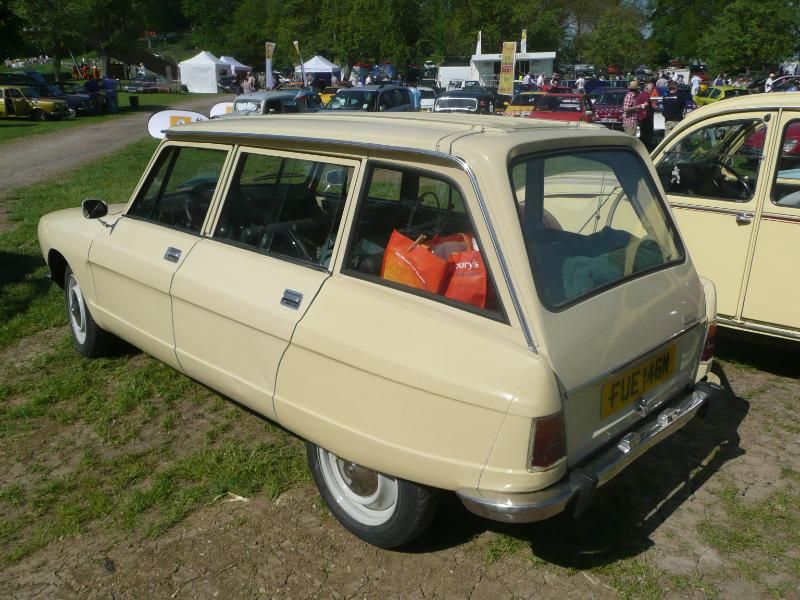 Successor to the Ami was the Visa and there was just one example here this year. This was an early car before the grille was changed to something more bulbous.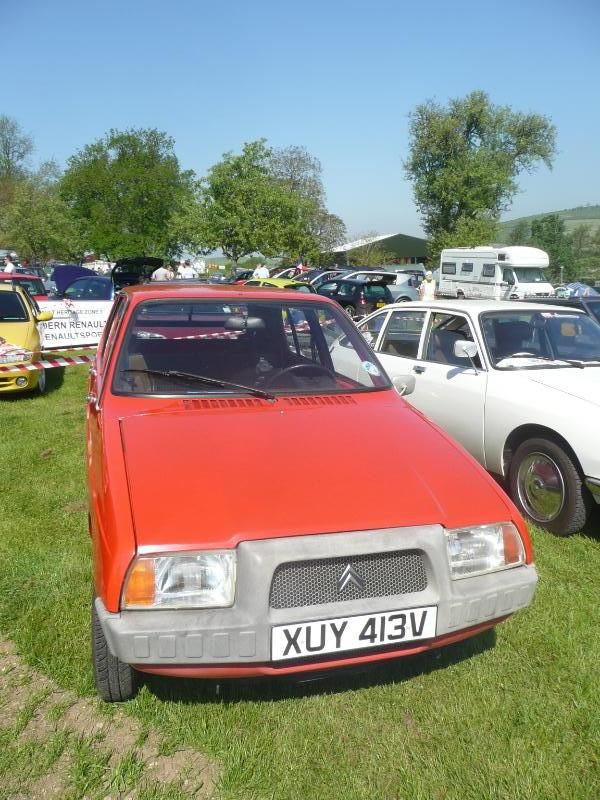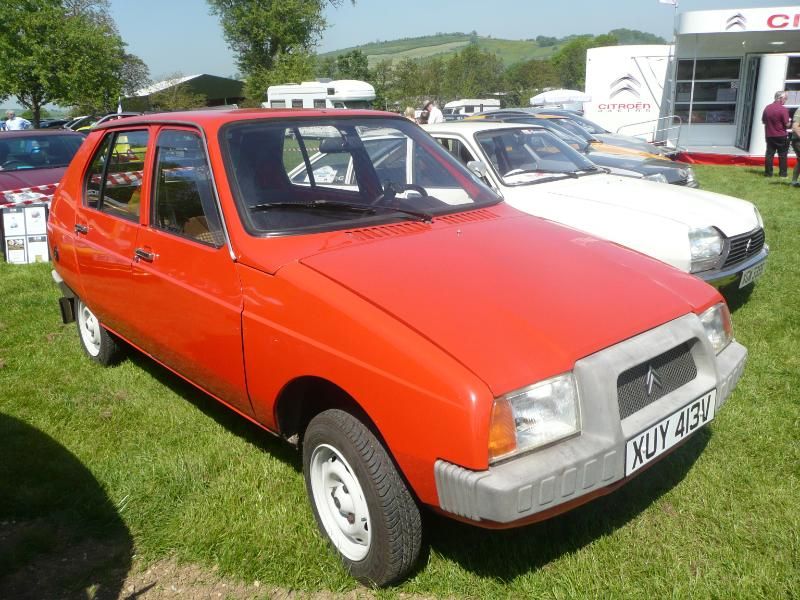 The mid-sized GS was represented by one of the facelifted cars from the late 1970s and this immaculate GS X.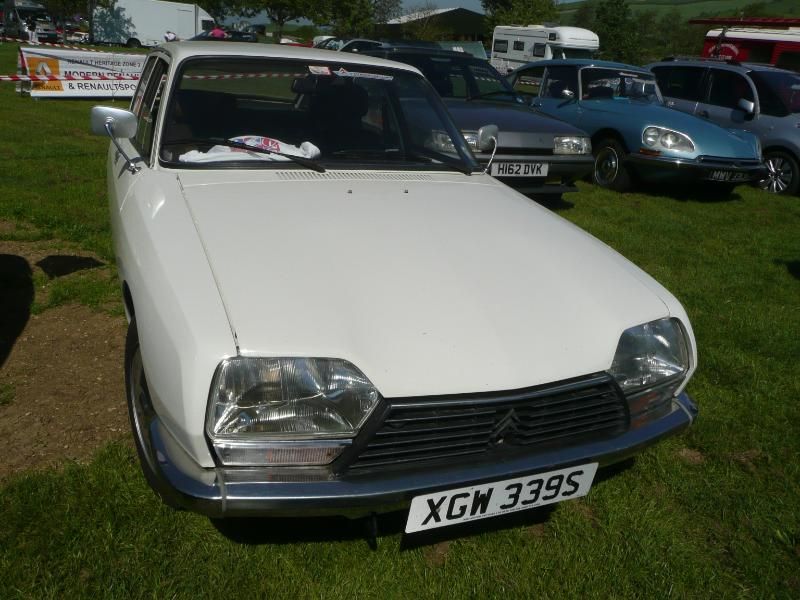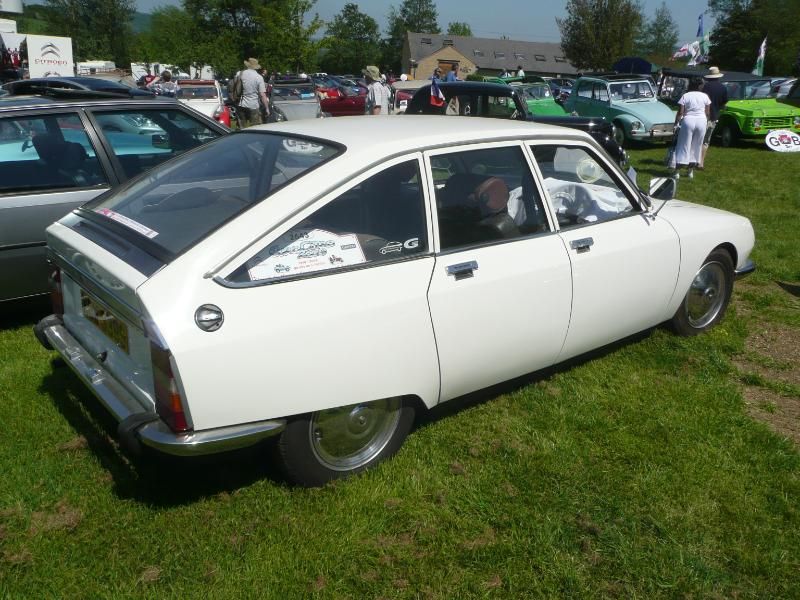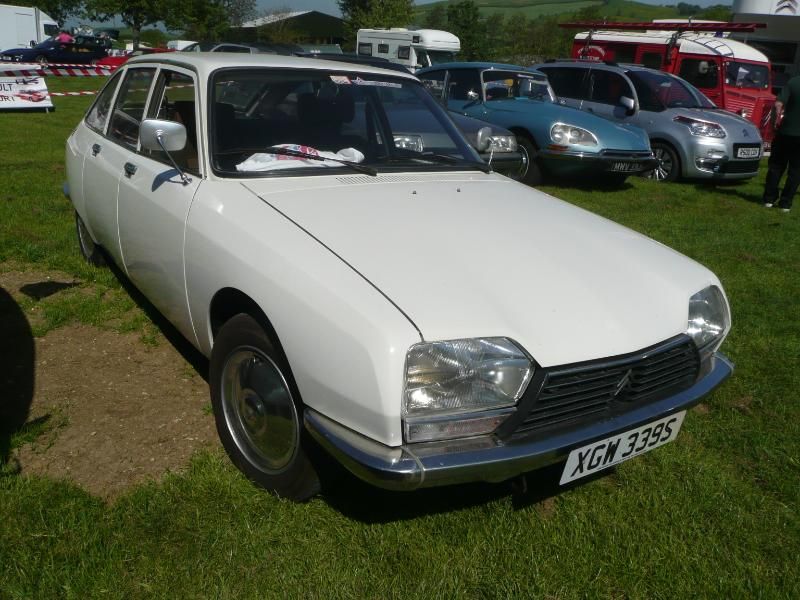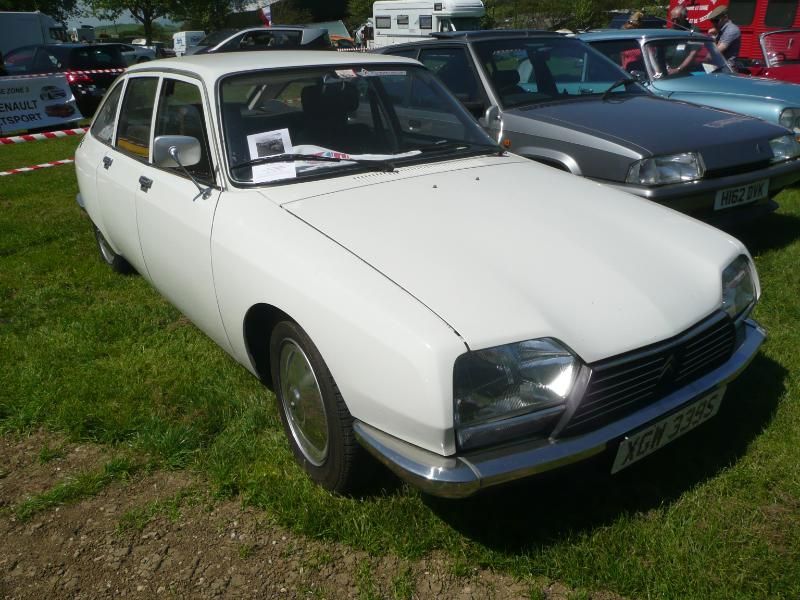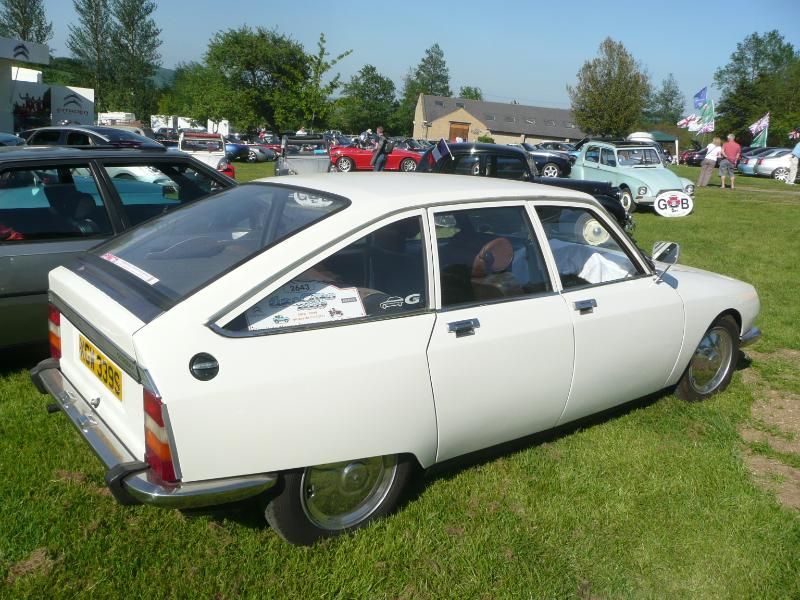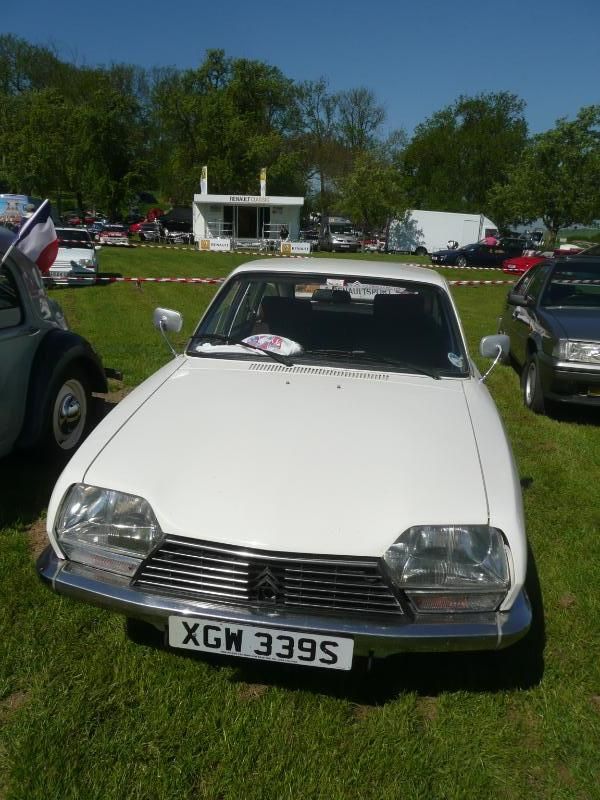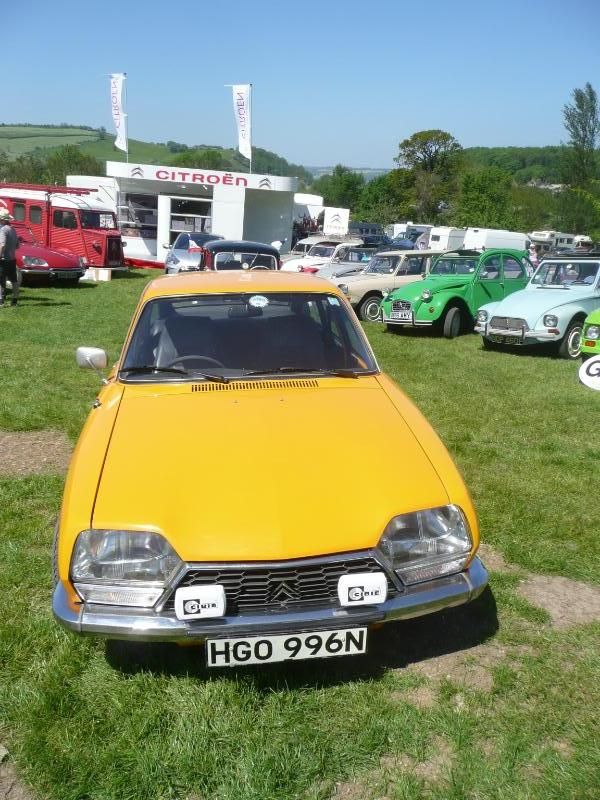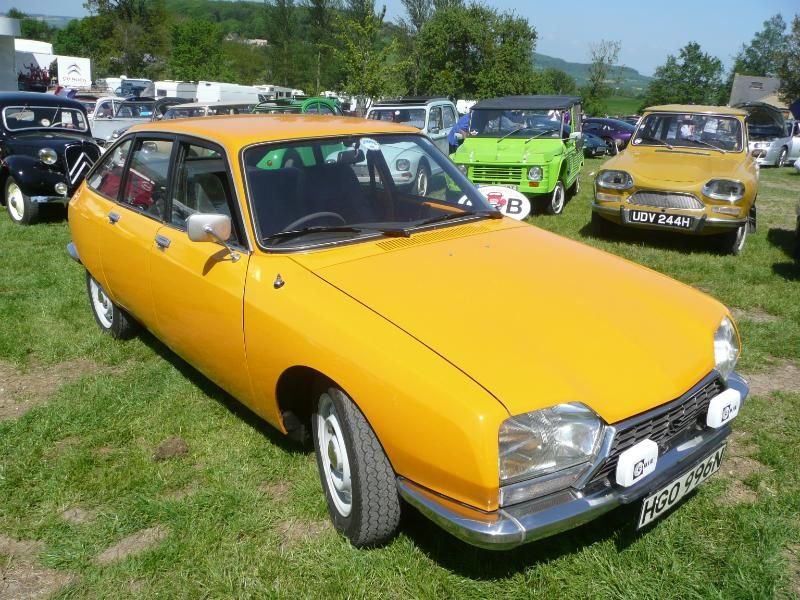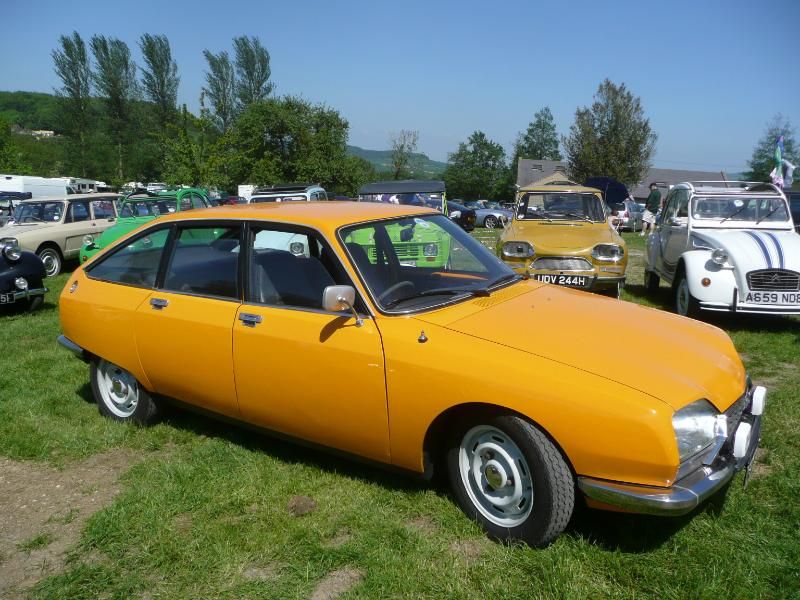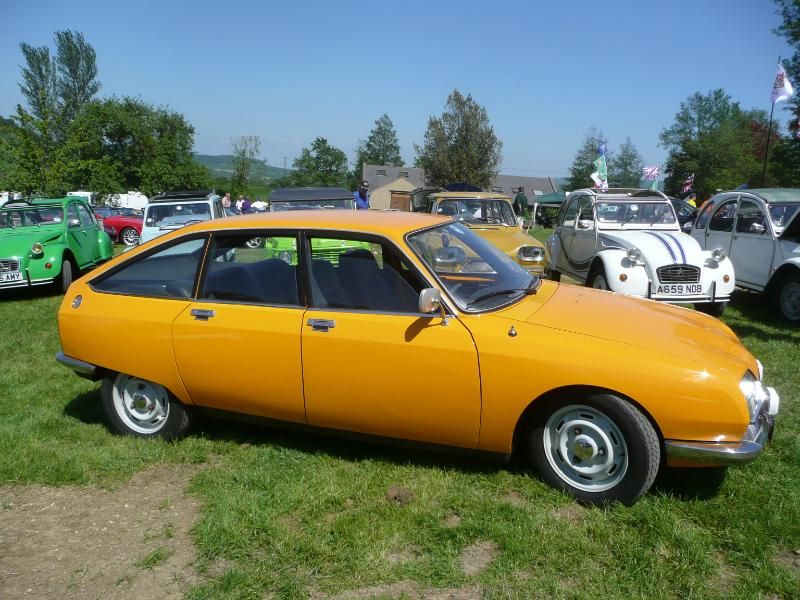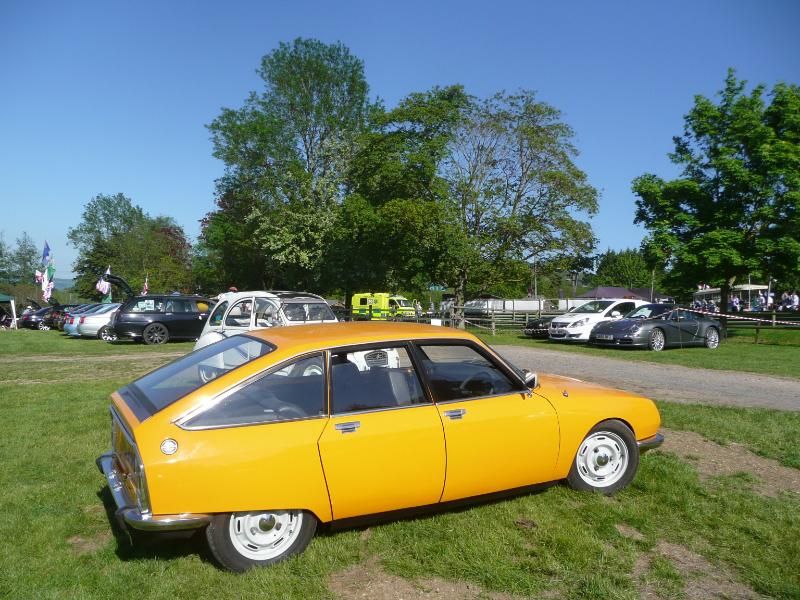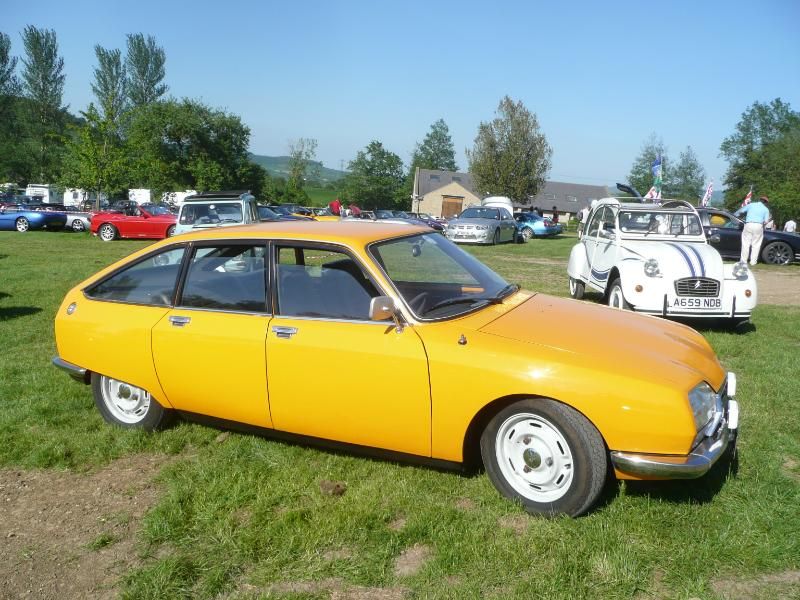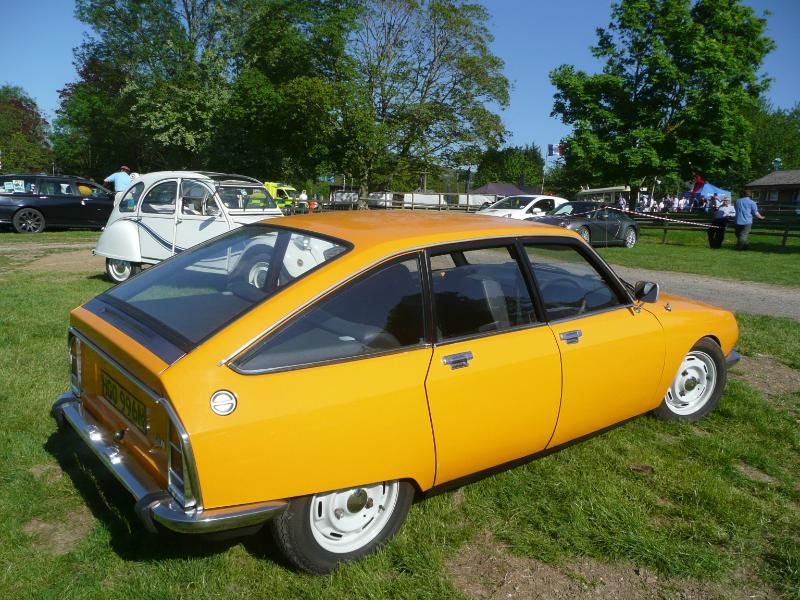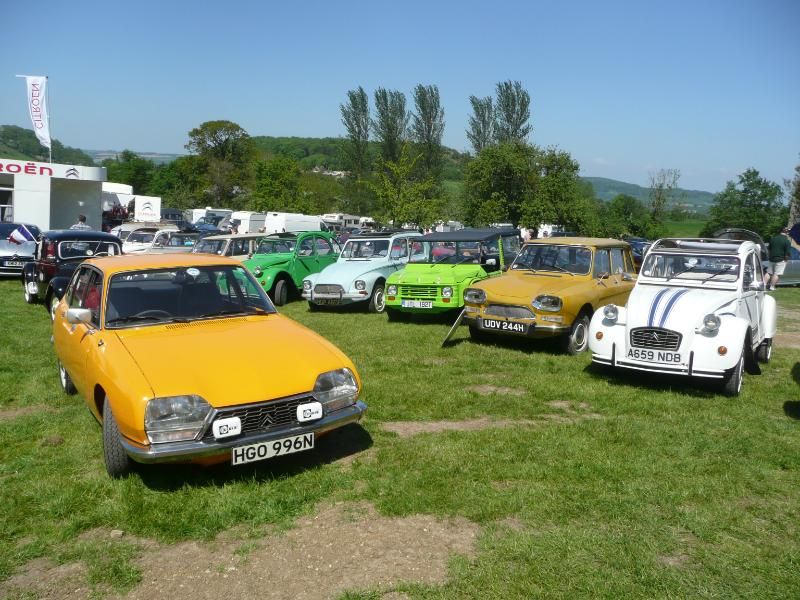 There were a couple of the larger CX models, both of them later cars, and both of them CX25 GTi Turbos, the later of which was a facelifted car with all the plastic added.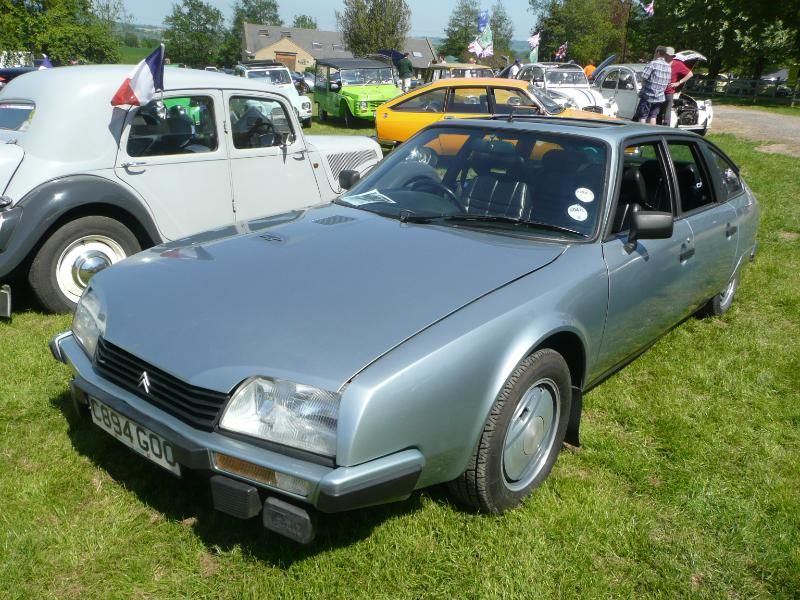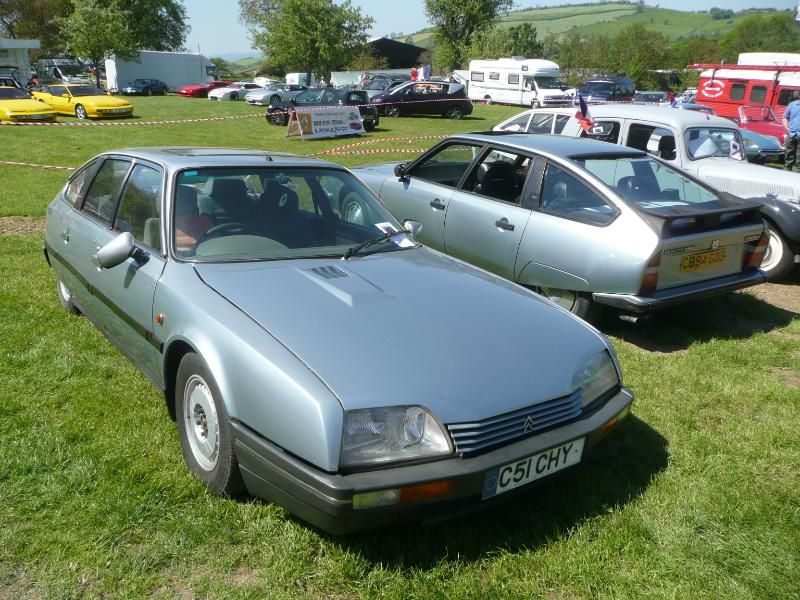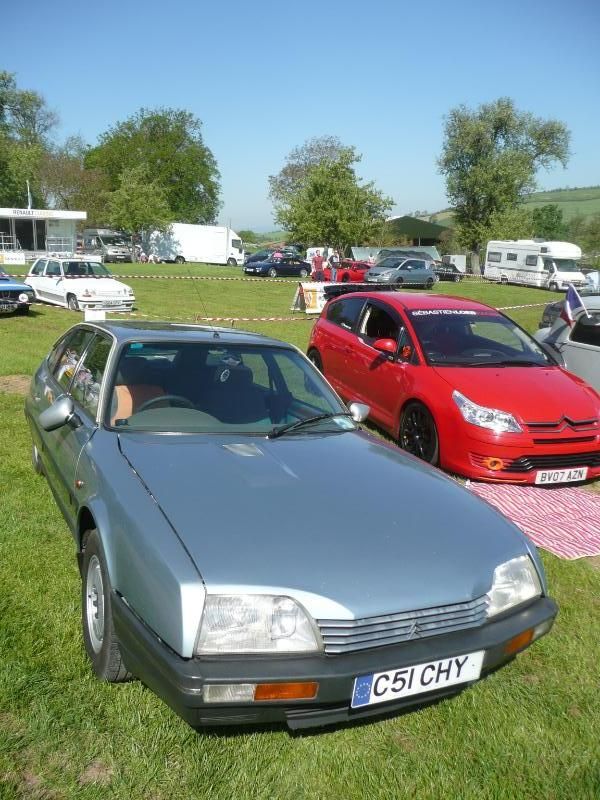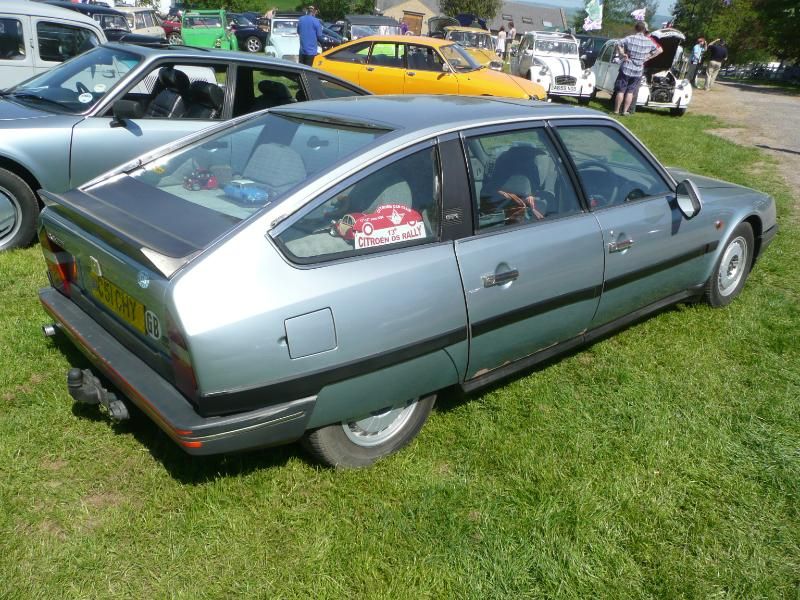 DS were more limited this year, with just a DS23 and the beautiful Decapotable car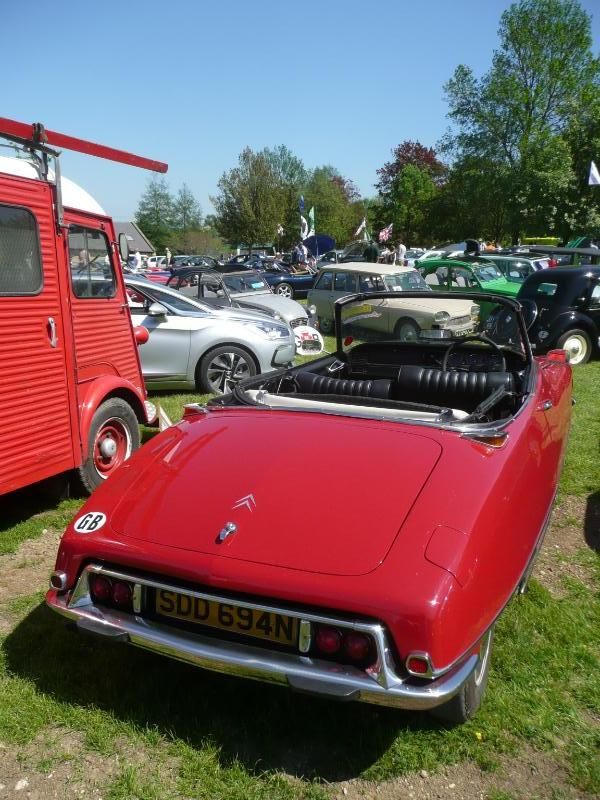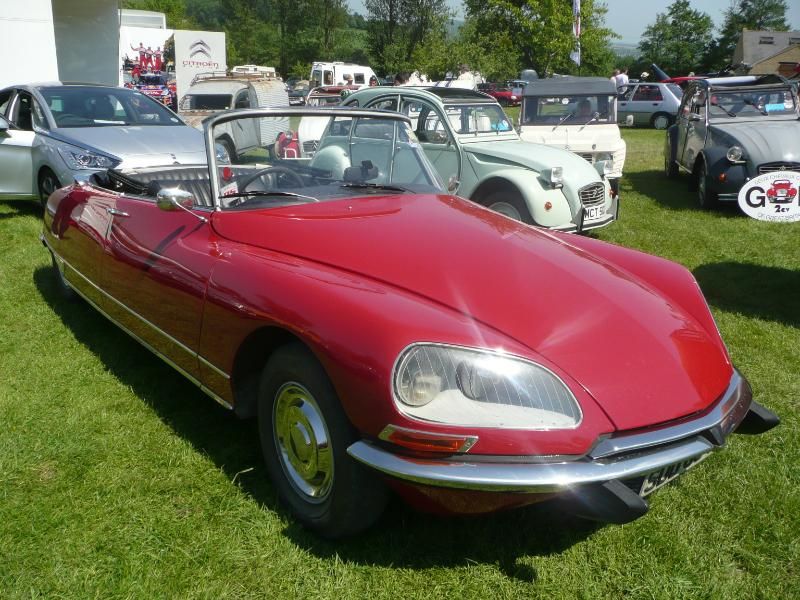 A lone SM arrived on the Sunday.
There were several Traction Avant cars, showing the variety of subtly different models that were offered during the long production life of this car.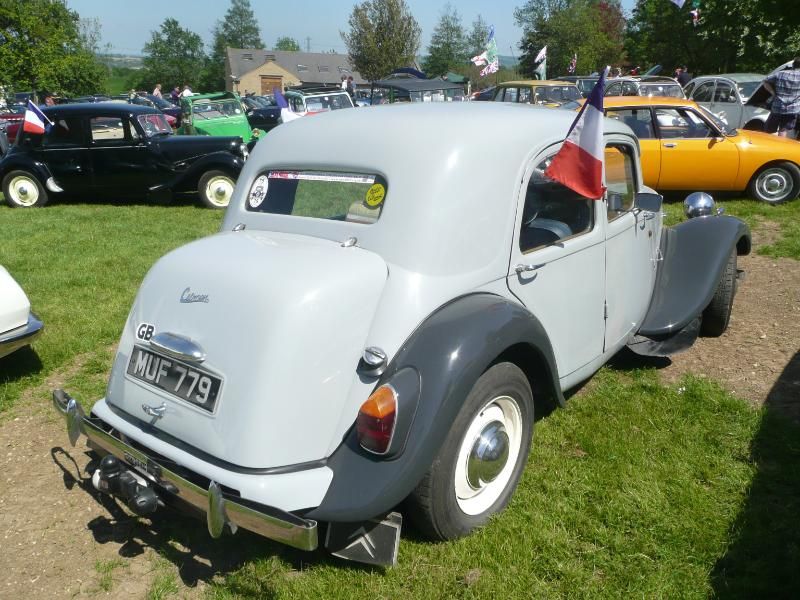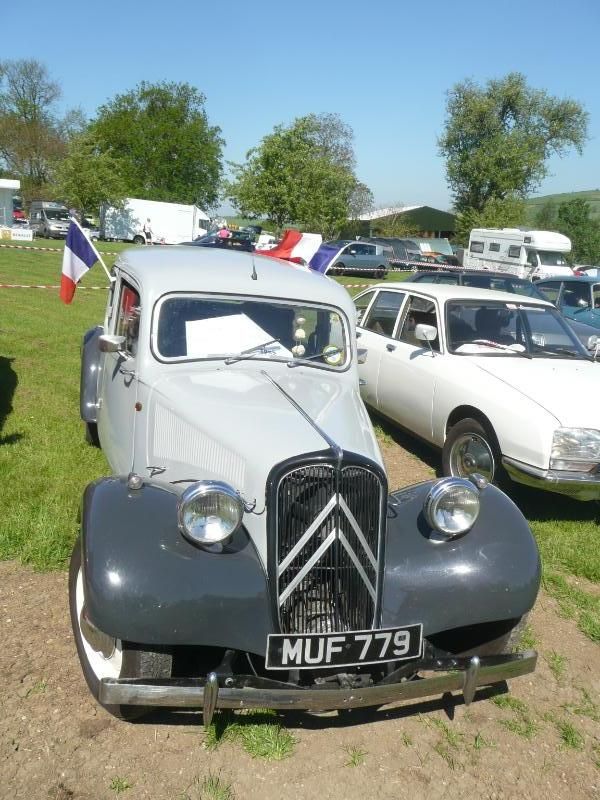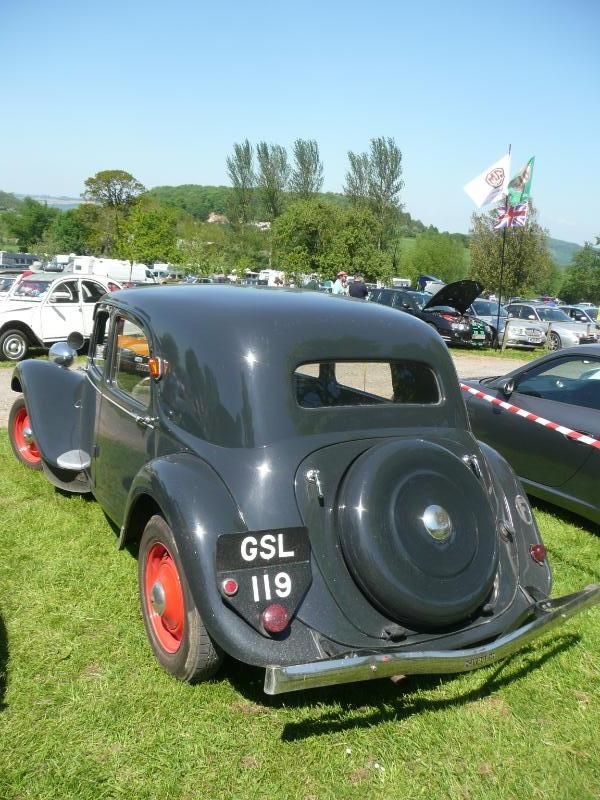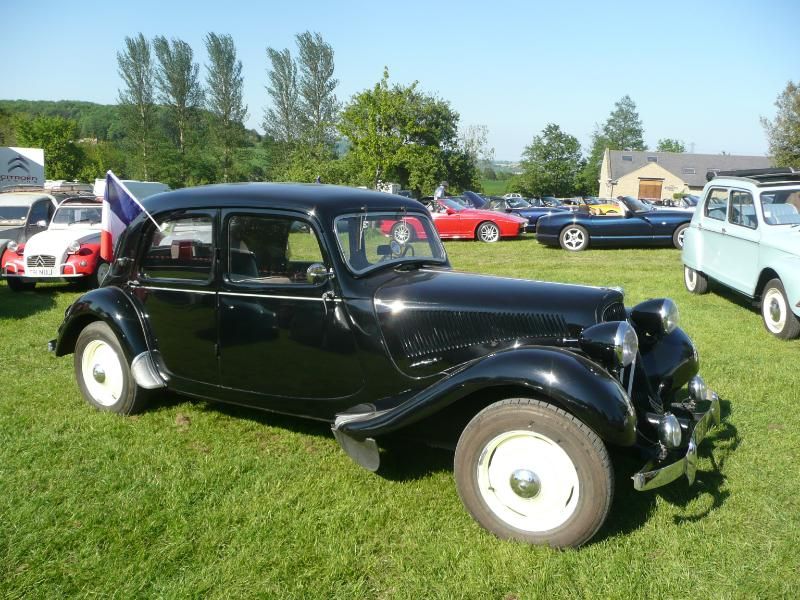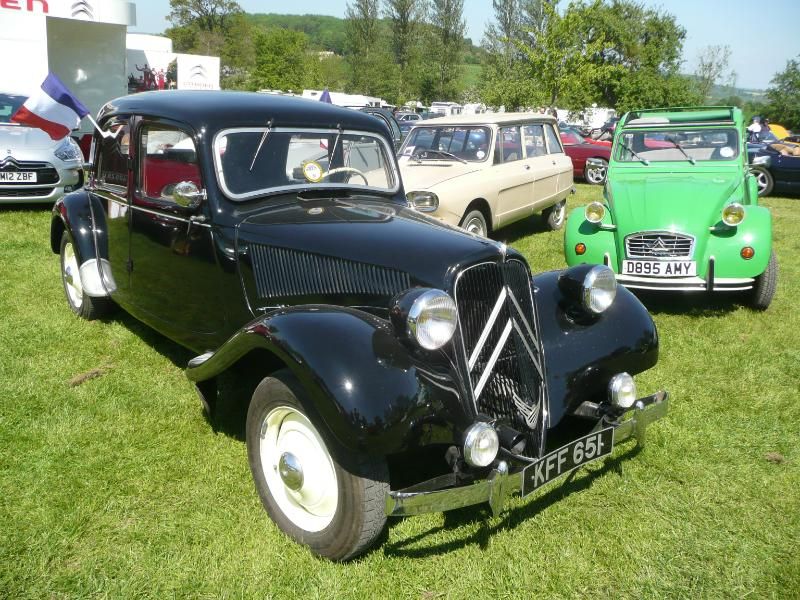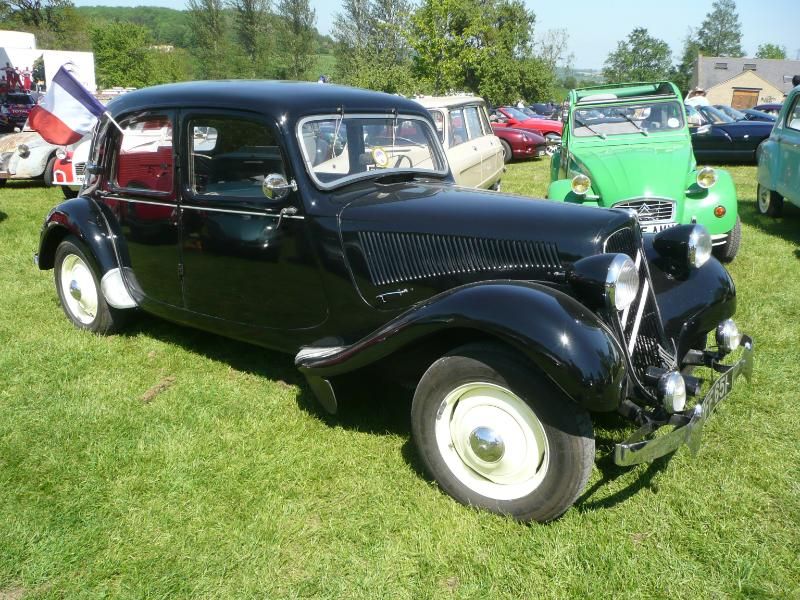 Even the BX is now a rare sight. The model was launched 30 years ago in Sept, and the last cars were made 20 years ago, This is a BX 19GTi.
There was a lone H Van to see.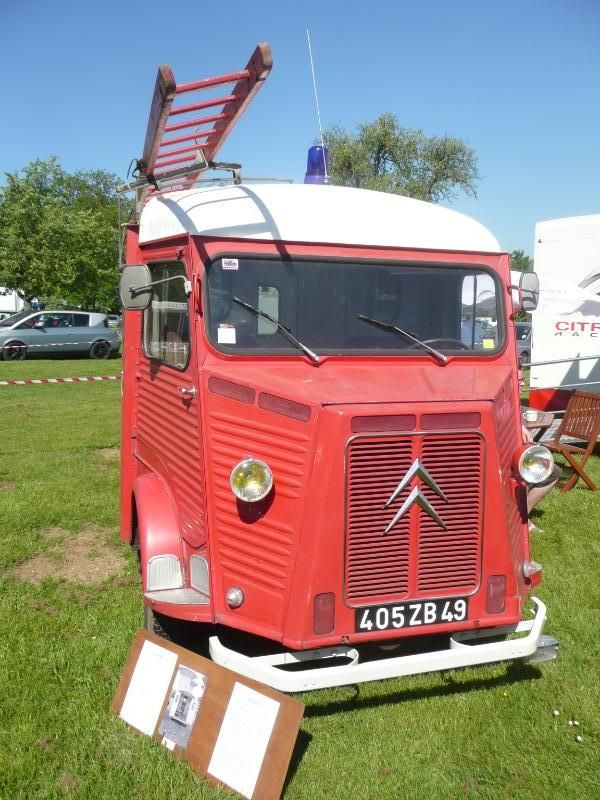 MATRA
No sign of any Bagheera, Murena or Rancho models, which was quite a surprise as there are usually a number of these on show. Sole Matra on either day was this very early Djet car.
PEUGEOT
With no evident support from the manufacturer, the Peugeot display area was limited simply to privately owned vehicles. There were none at all on the Saturday, but on Sunday, there was a moderate presence, though not much that was particularly rare.
Probably the sight you will not see very often was that of two 304 Cabrios parked along side each.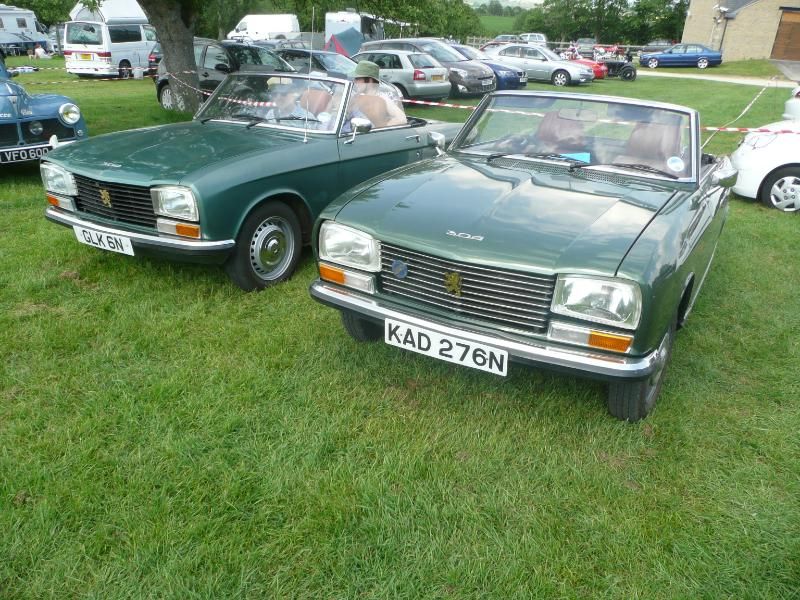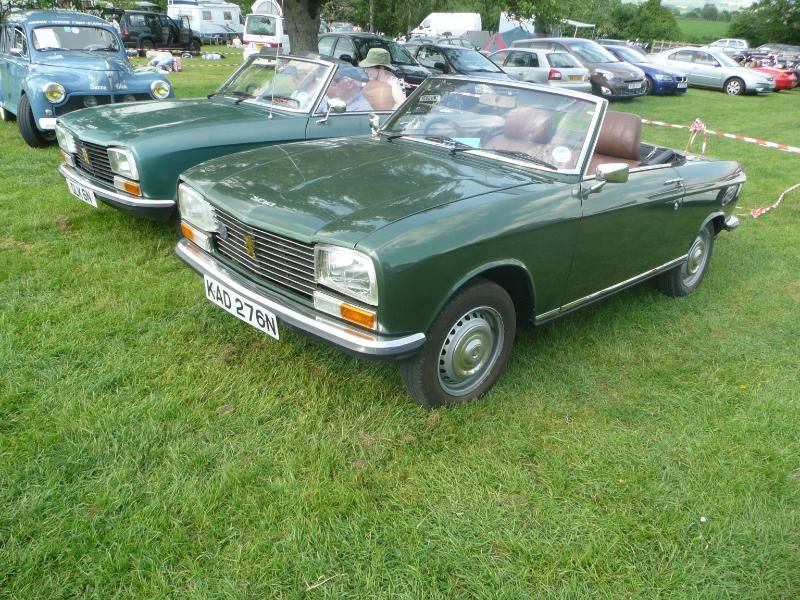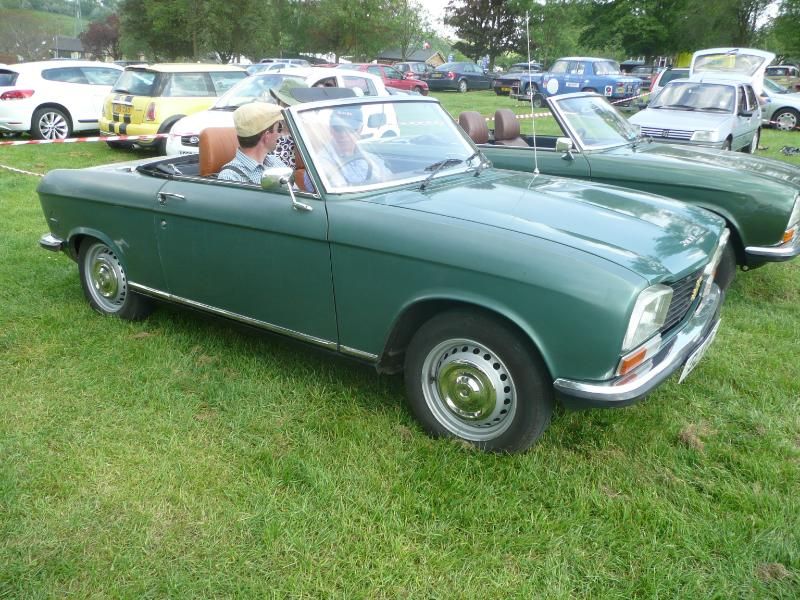 There was also a 304 Coupe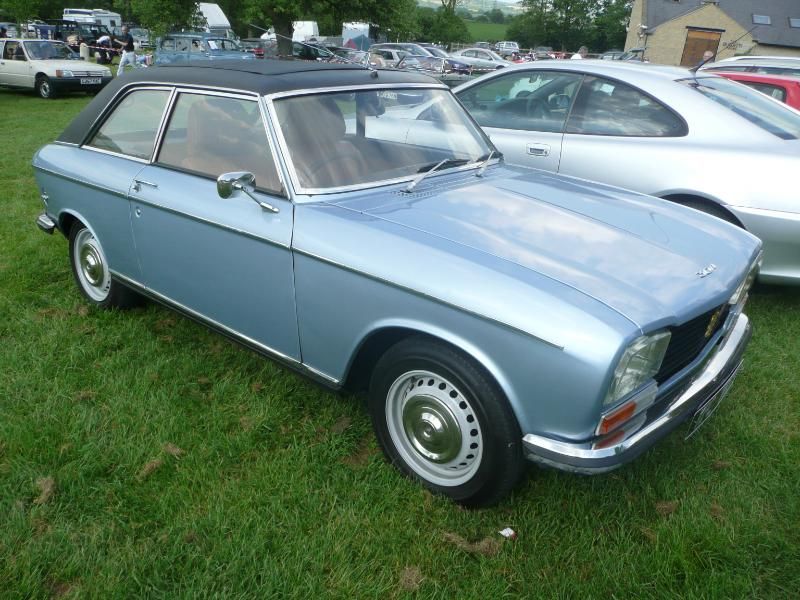 The majority of the Peugeots on show were 205s, with a number of quite superbly original or restored cars. The beige XL model looks like it has never been used and there was a white GTi which definitely looked pristine, but the odometer said 82.000 miles, so it has certainly been used.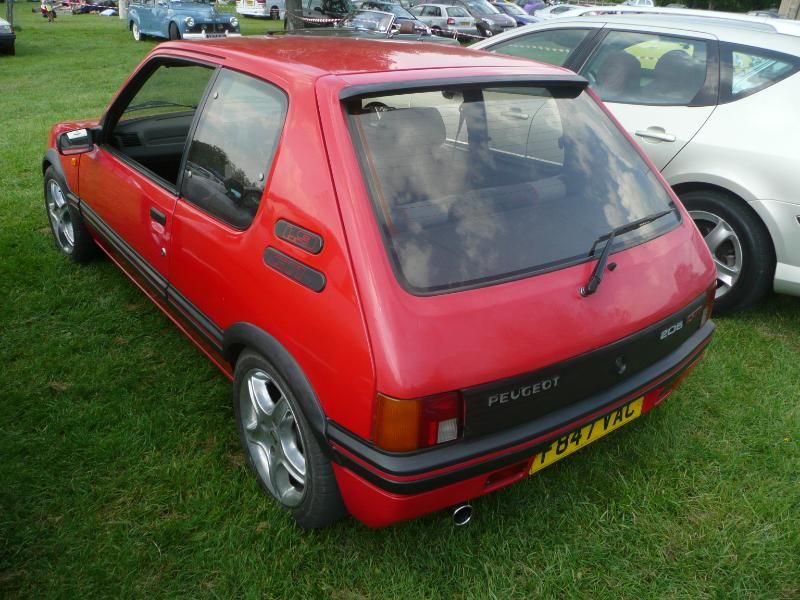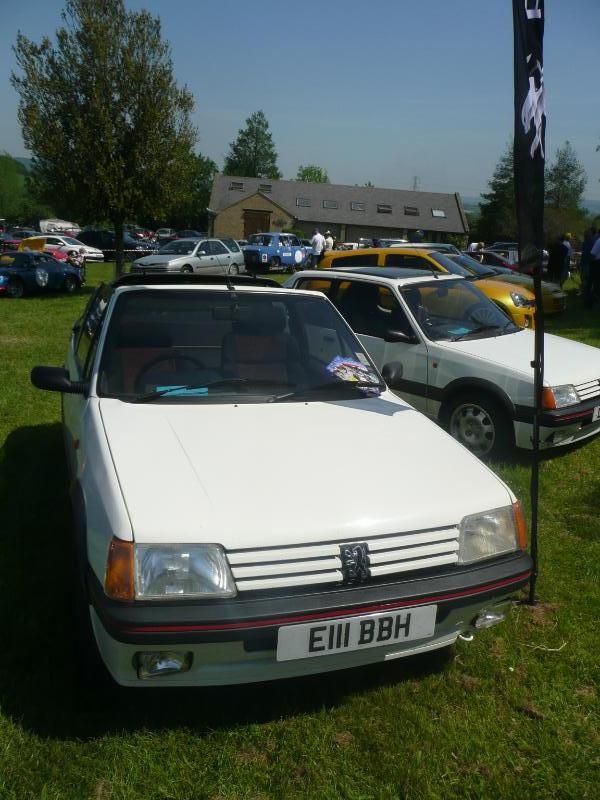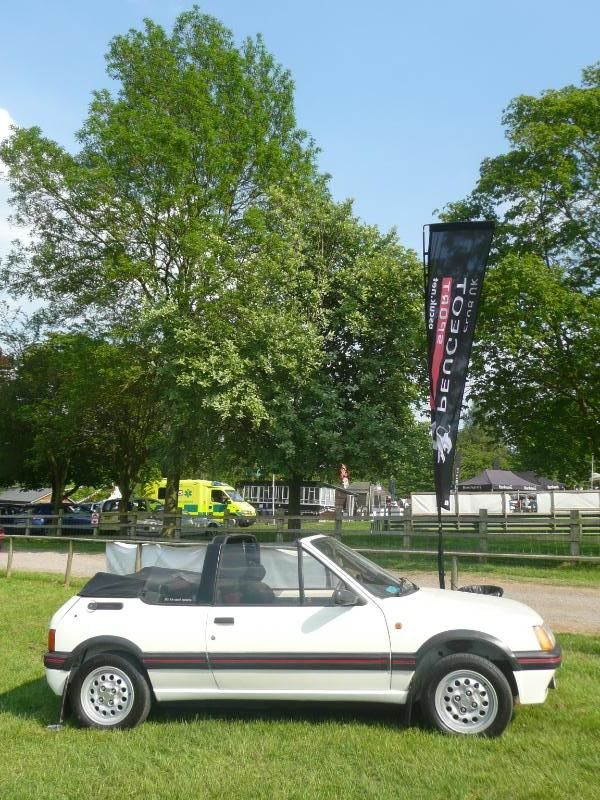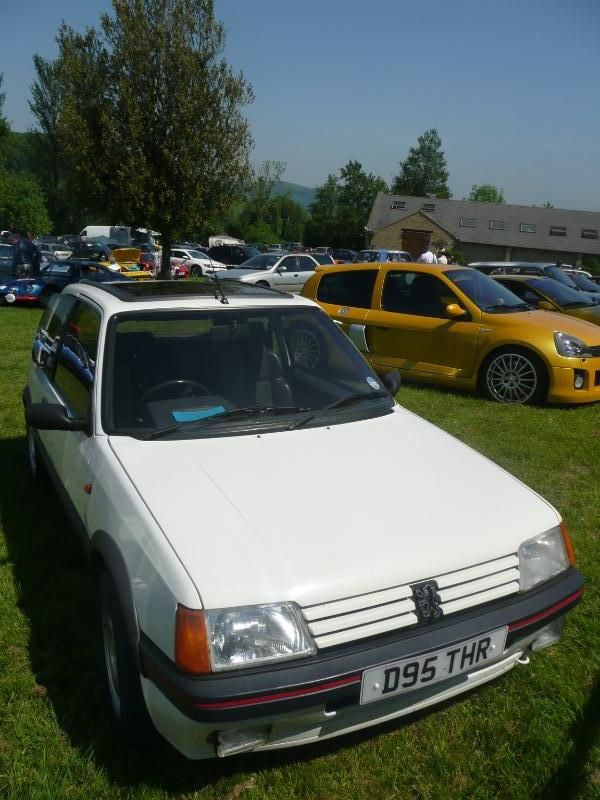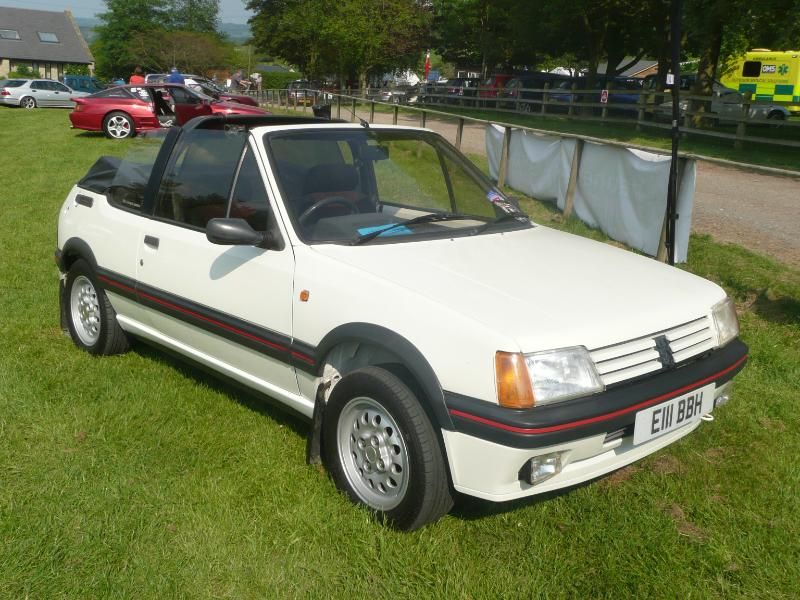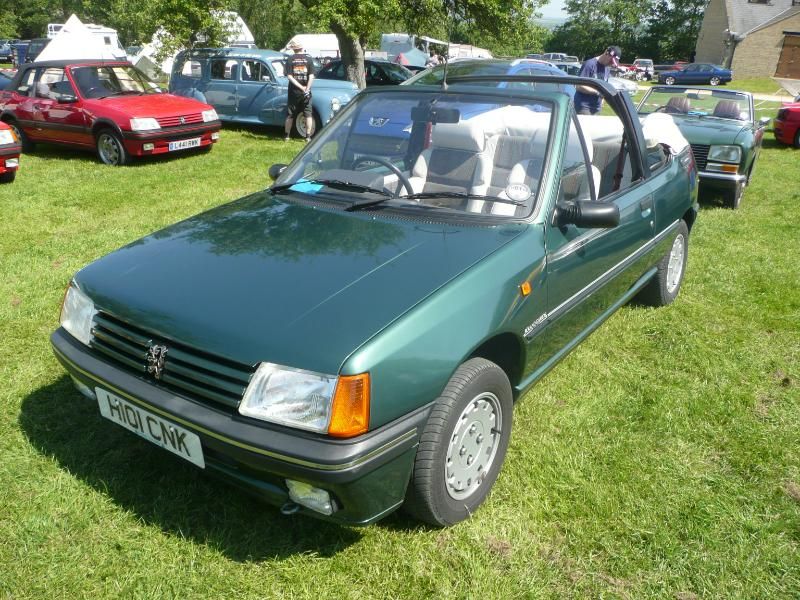 RENAULT
With support from Renault UK, there was plenty of variety among the cars sporting the diamond lozenge badge. Newest and most intriguing Renault was the Twizy. This was the first time that I had seen one close up. It is very small, as is quite clear when you look at how little space there is for the rear seat passenger. They sit with their legs astride the driver's seat, and with their own seat having only minimal padding are unlikely to be comfortable for long, if at all. A bold design, and certainly different, but with a very limited range, it will likely remain a true city car, even if I did hear a Renault spokesman saying you could easily take it on the motorway. One of the cars did go up the hill at lunchtime. It would be interesting to find out what effect that had on the battery range.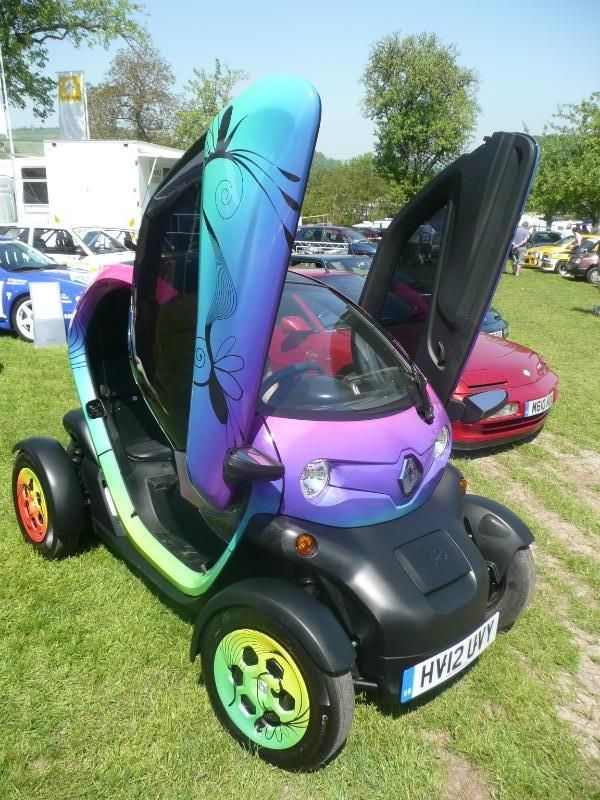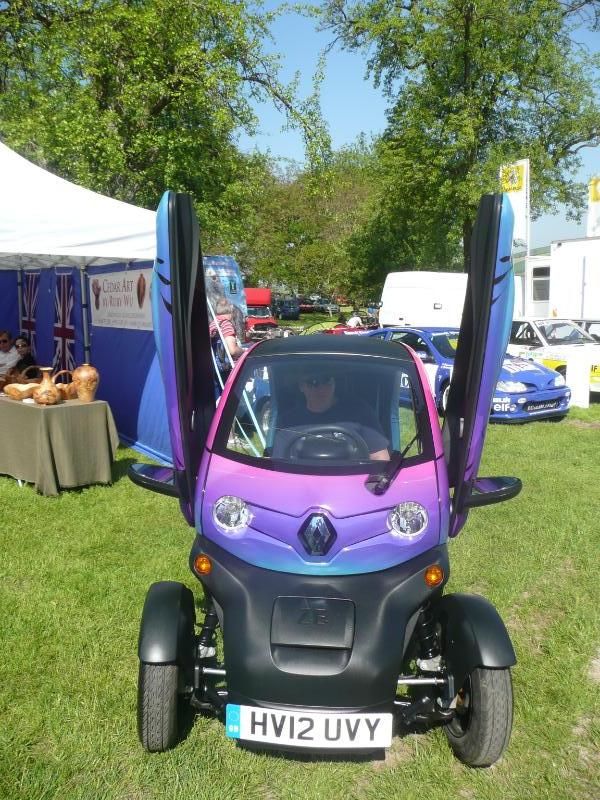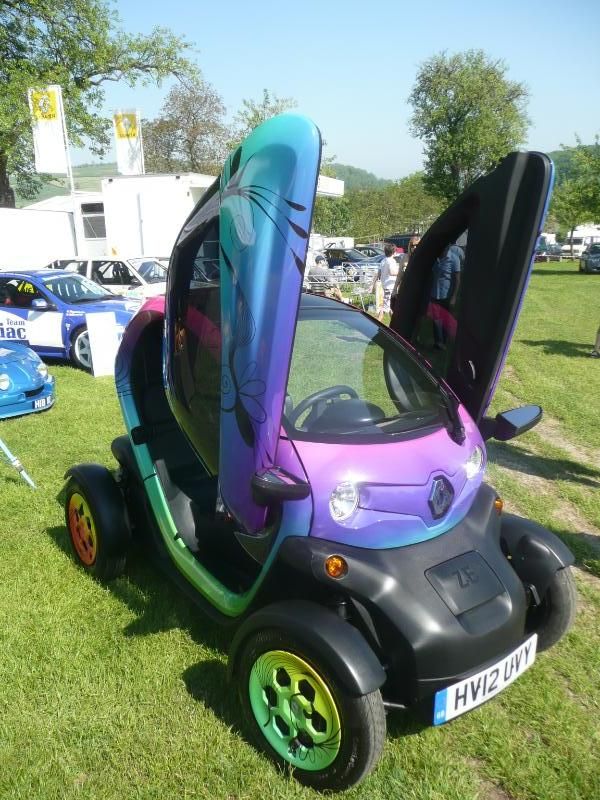 Rarest Renault this year was this Fregate. A large saloon offered in the 1950s, very few of these were ever sold in the UK, and of these only a handful are believed now to be in the country. This one sported a "diesel" badge on the back, which was a little odd, since as far as I know the car was never sold with such an engine when new.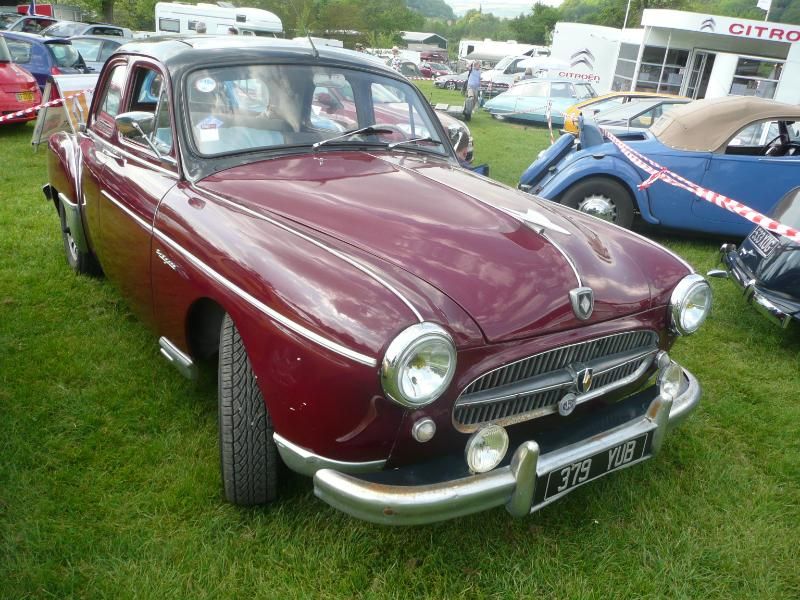 The boxy R8 model celebrates its 50th anniversary this year, and in honour of this, there was a very nicely presented 1100 model, as well as a couple of the more sporting Gordini cars.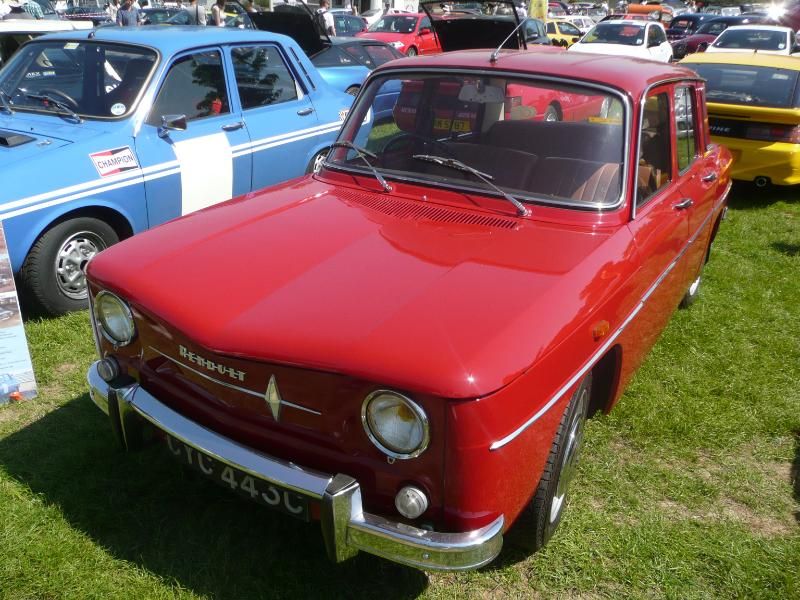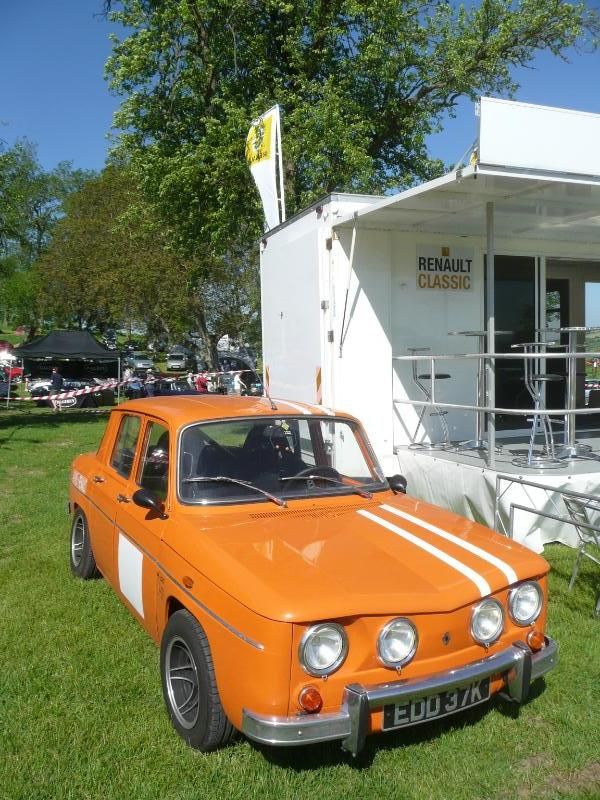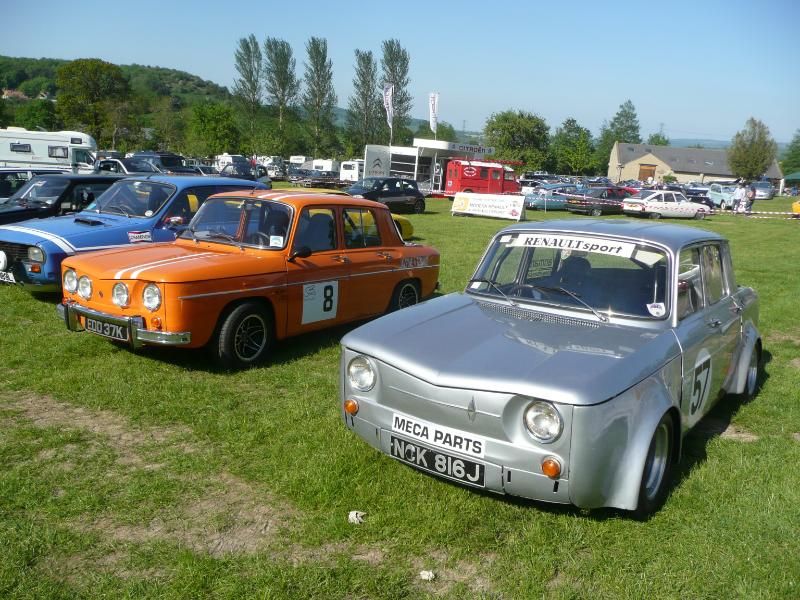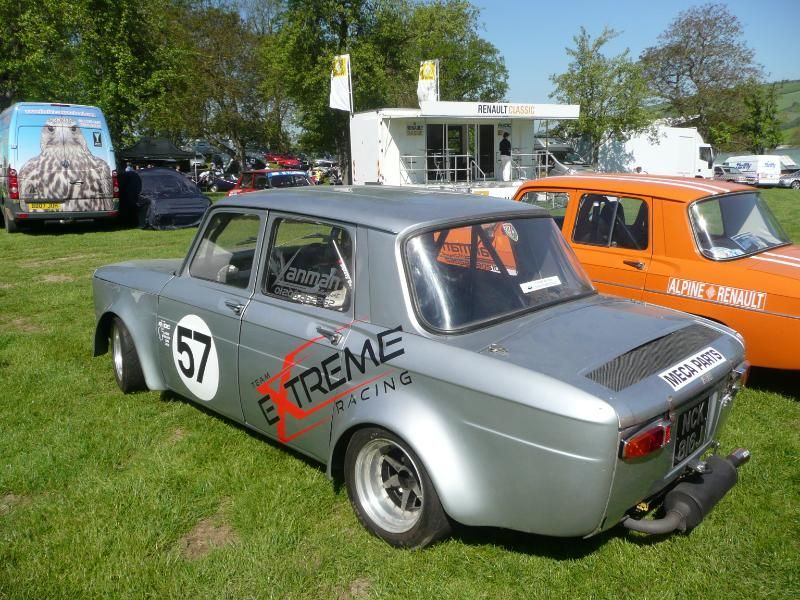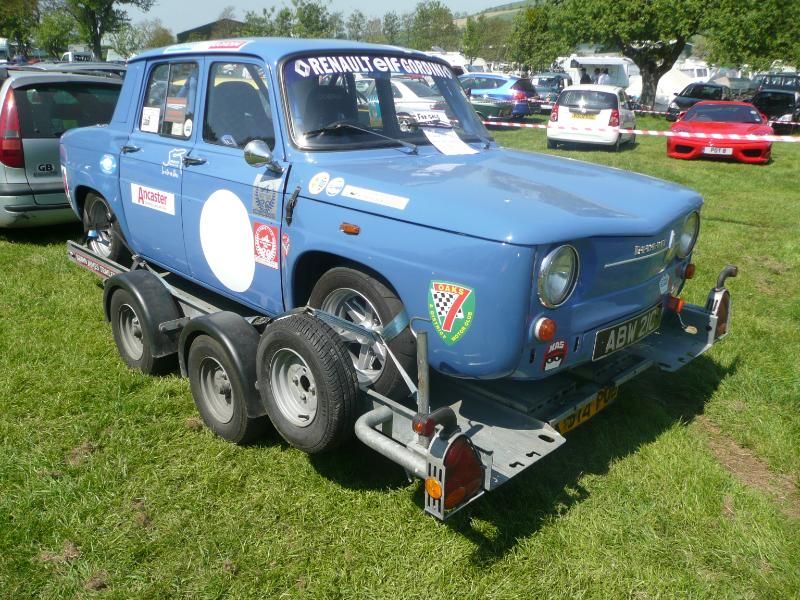 This Zandra Rhodes version of the Supercinq was made in 1985. With design changes made by the renowned fashion designer, the initial plans were to create 50 of these cars, aimed at lady owners, but it is believed that only 2 were actually created. This one spent its early life in the Patrick Collection, and is now part of Renault UK's Heritage fleet.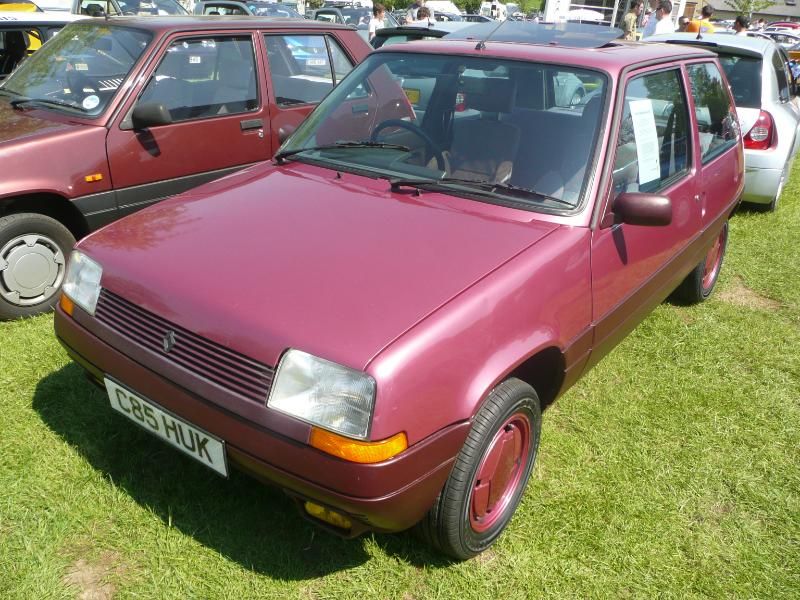 There were some other R5s as well. This is the 40th anniversary of the launch, though that fact was not overtly mentioned anywhere. Instead there was a mix of an ordinary Supercinq, a first generation R5 Alpine Turbo, the second generation R5 GT Turbo and a couple of the mid-engined R5 Turbos.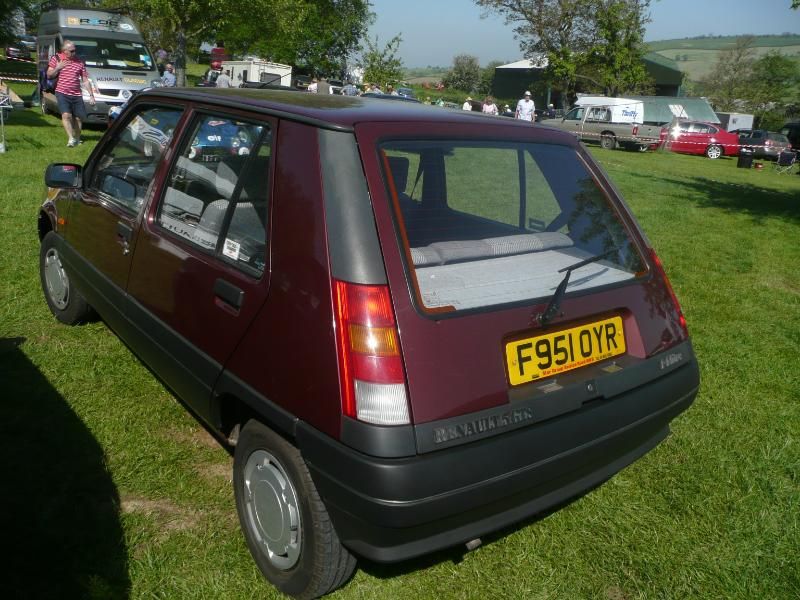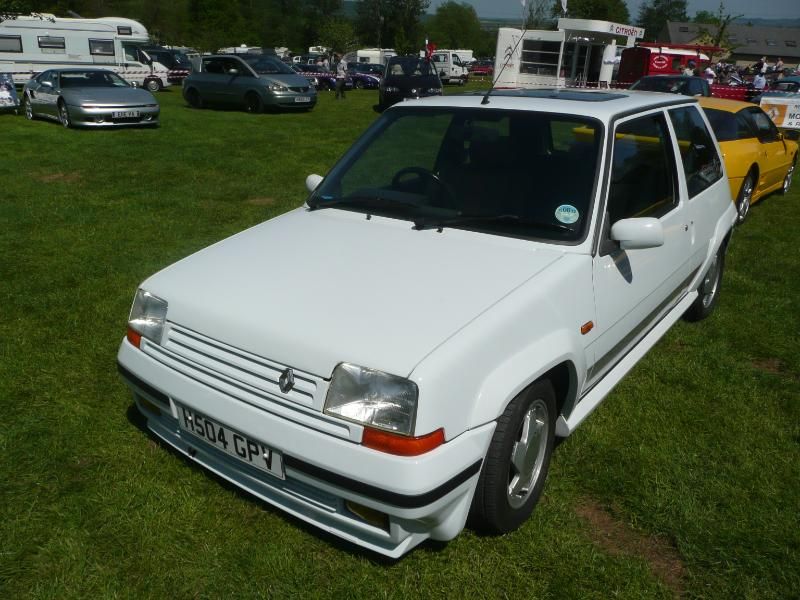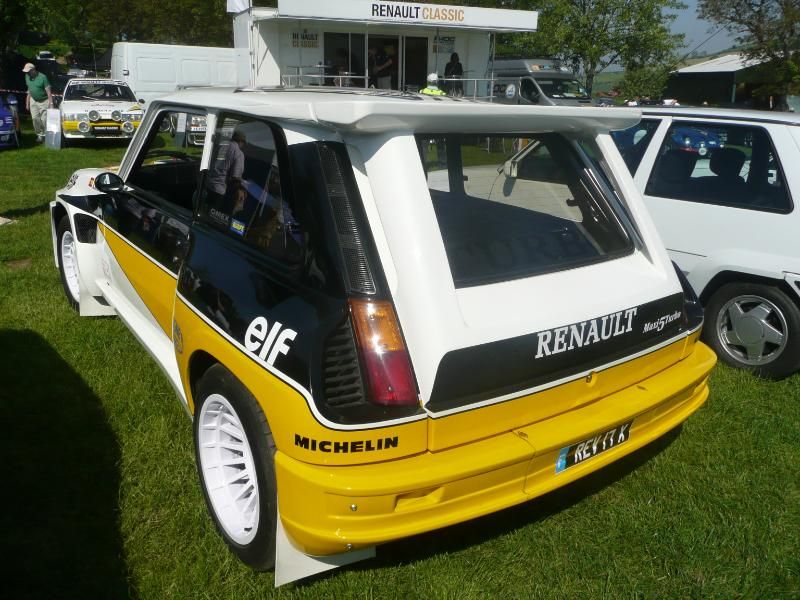 There were several Clio V6s, of course.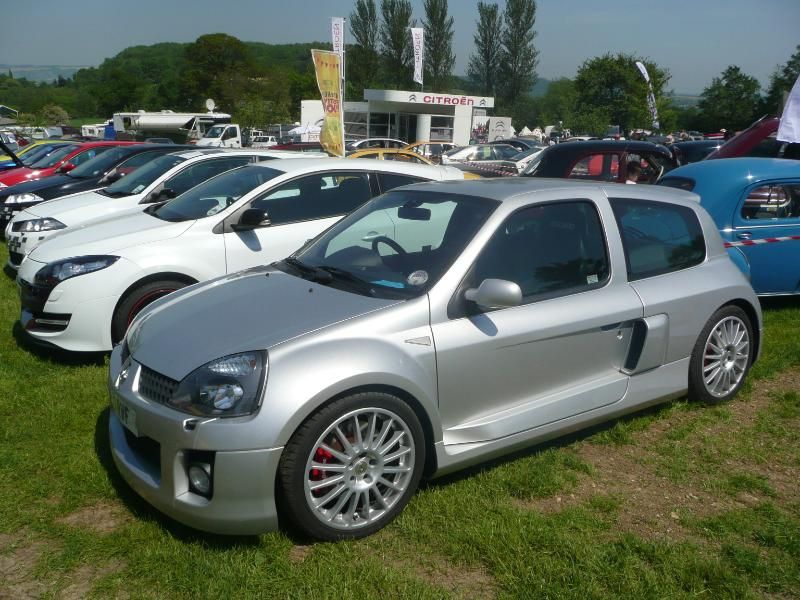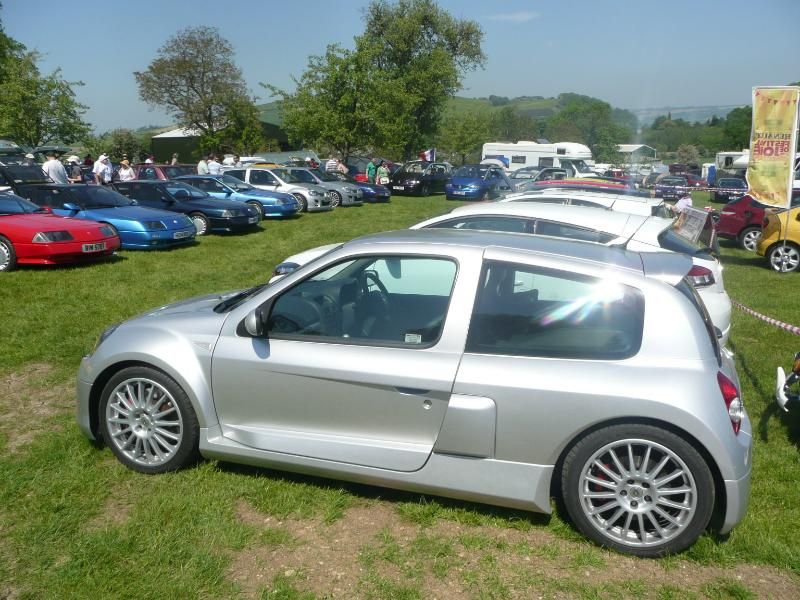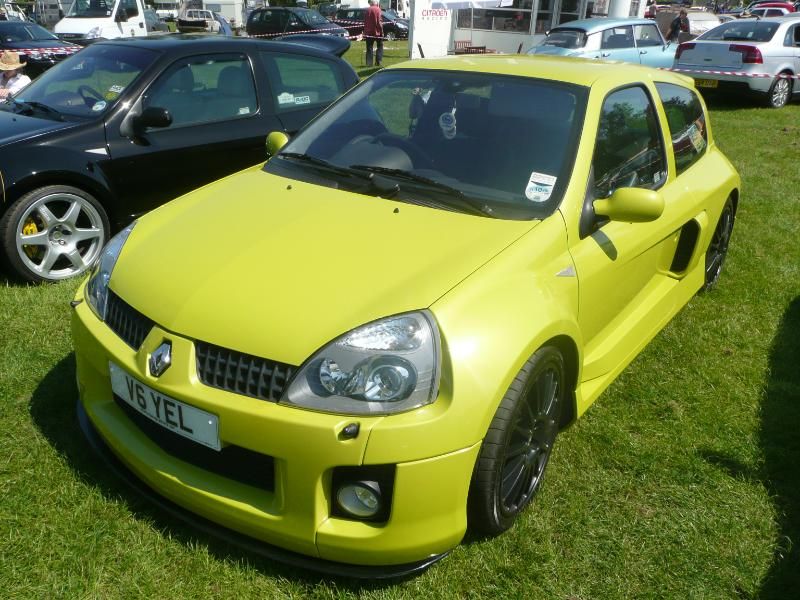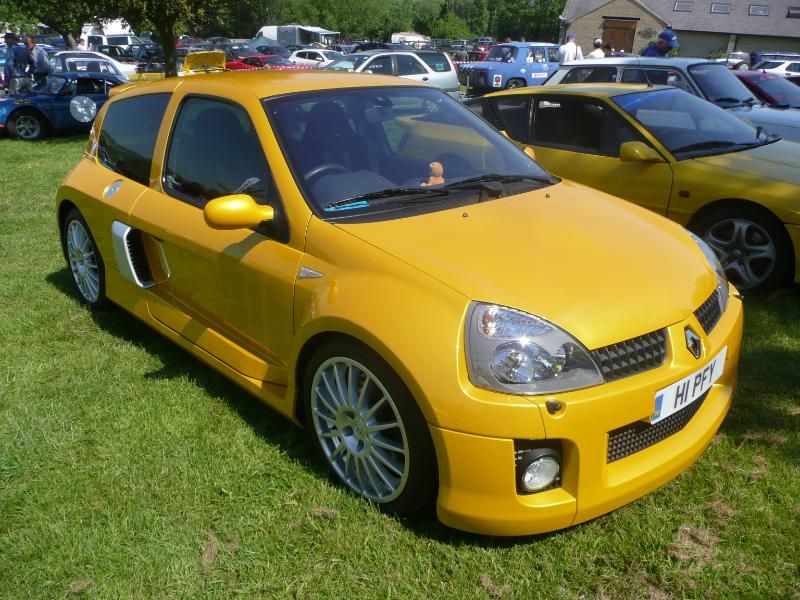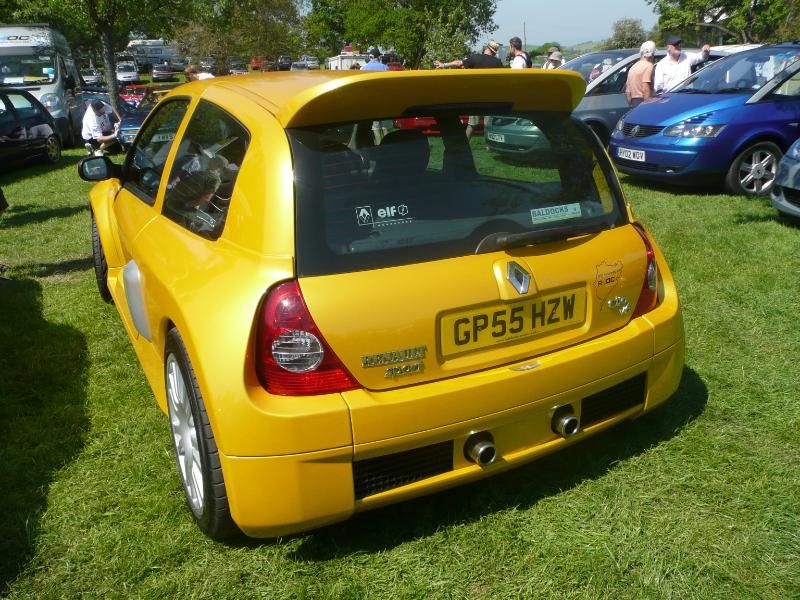 Although there were a few Avantimes, especially on the Sunday, it is noticeable that there are far fewer than you would have seen at an event like this even a couple of years ago. Also noteworthy is that whereas the blue and green cars tended to dominate then, some of the rarer shades are just as evident now.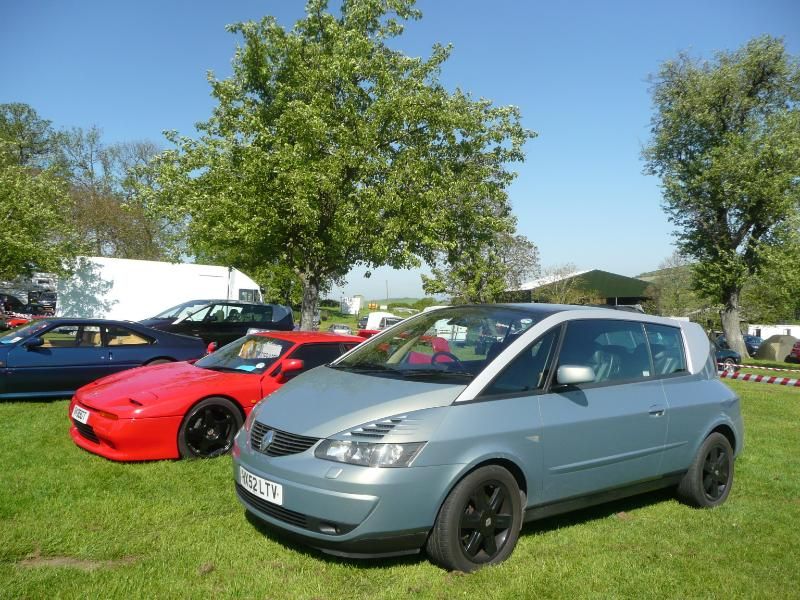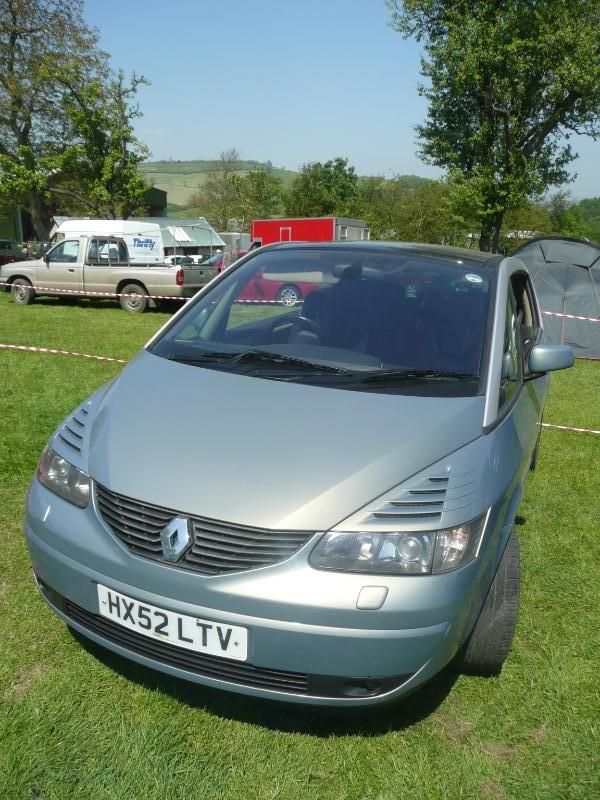 From the more recent offerings, there were several Megane, including the R26R and the very latest Megane RS265 Cup.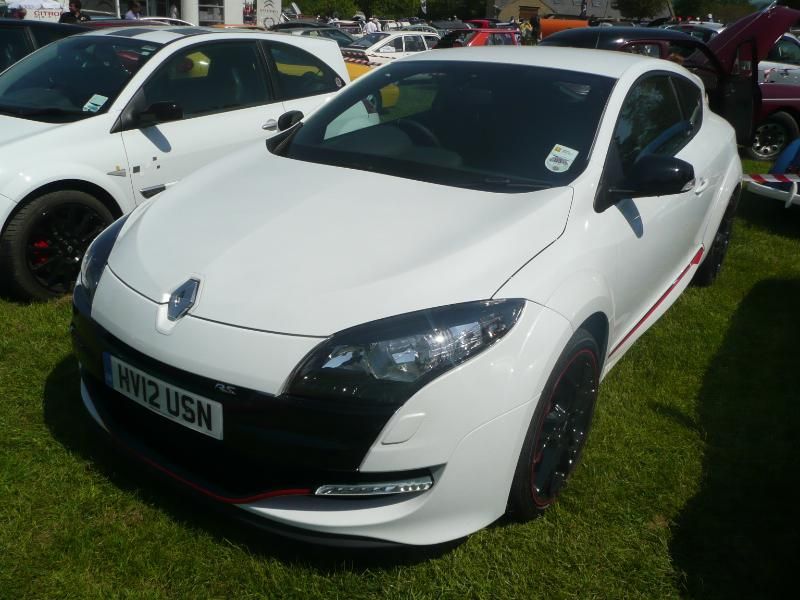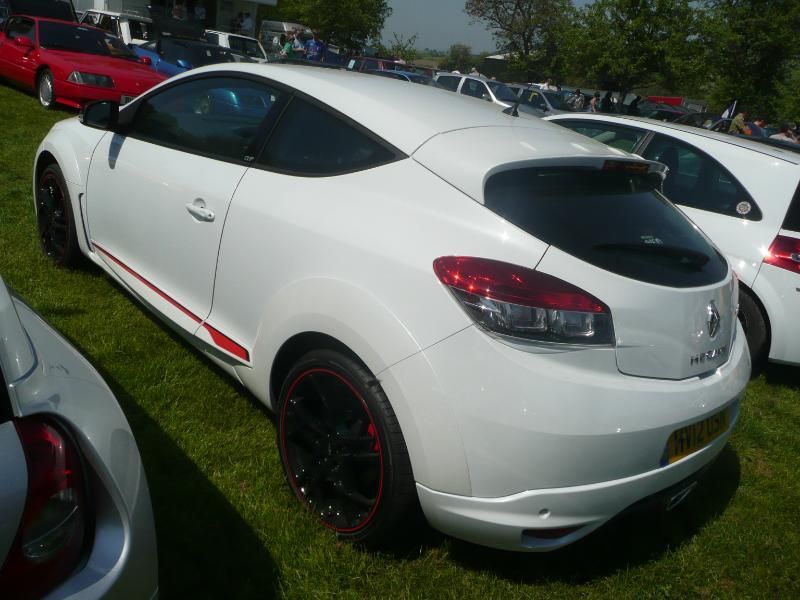 Renault brought along a series of cars from their Heritage fleet with a sporting pedigree, ranging from an Alpine A110 and the R5 Maxi Turbo to less commonly seen cars such as the R11 and the 1989 R21 Super Tourisme racer.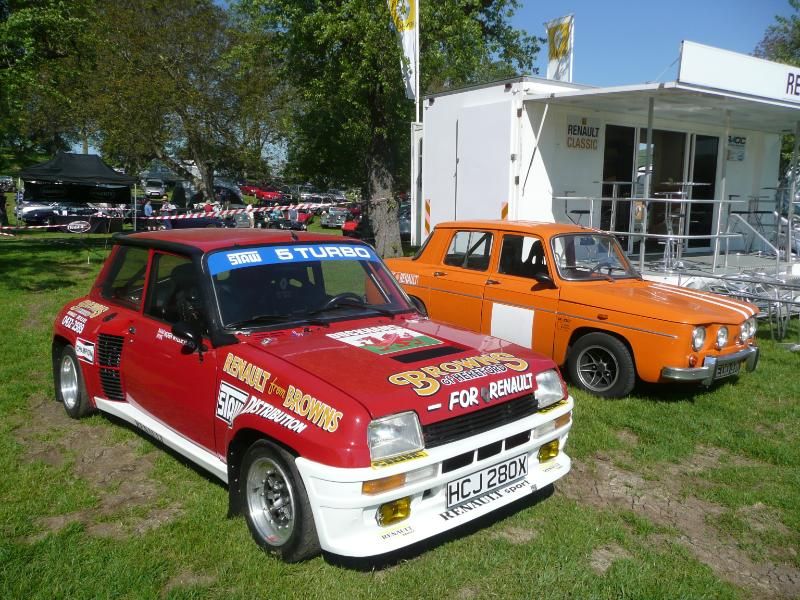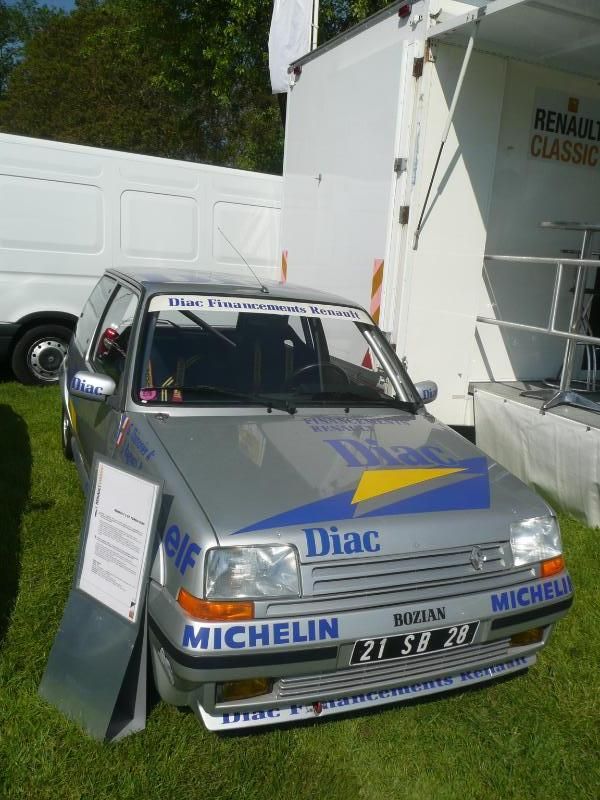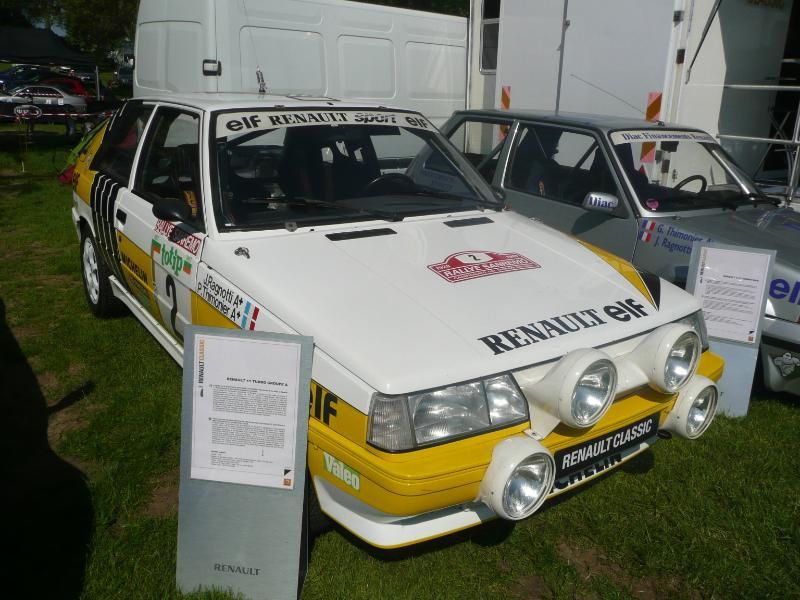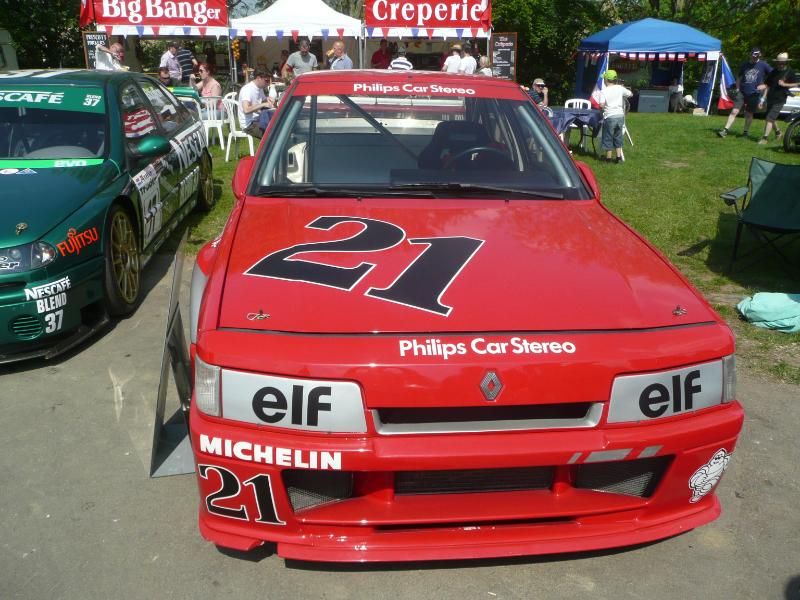 Other interesting old Renaults included an R12 Gordini and a 4CV.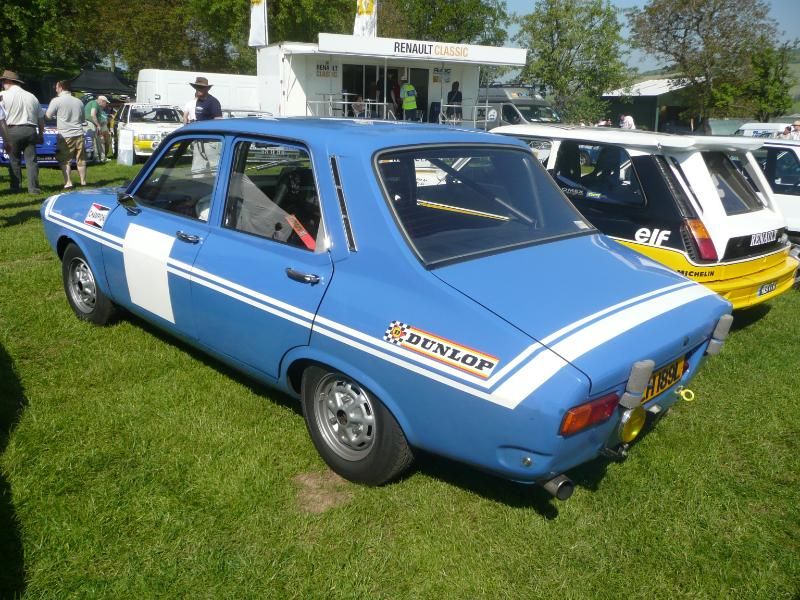 We were promised a special display of Renault-Alpines, in honour of the 50th anniversary of the marque, and there were a number of cars present, both with the Renaults and in the separate Alpine Owners Club area. Most of them were the GTA/A610 models, with a couple of A110s, but no A310s at all.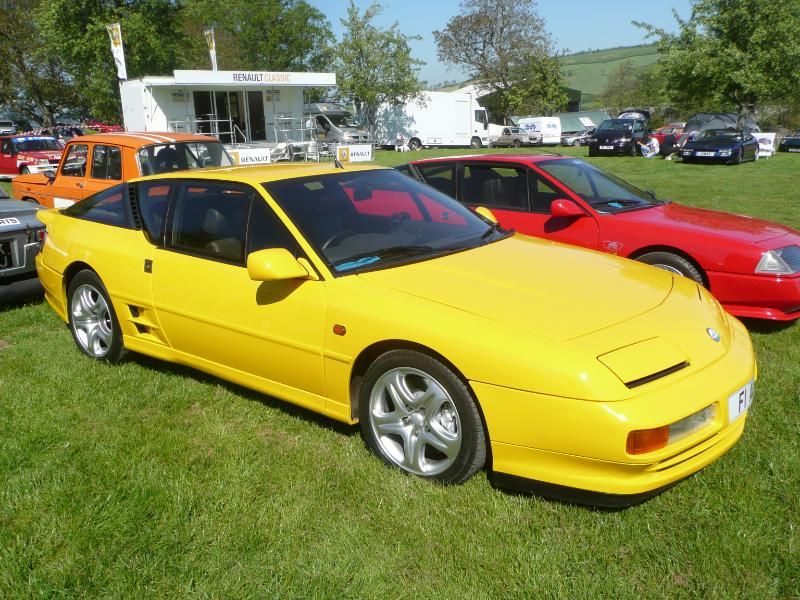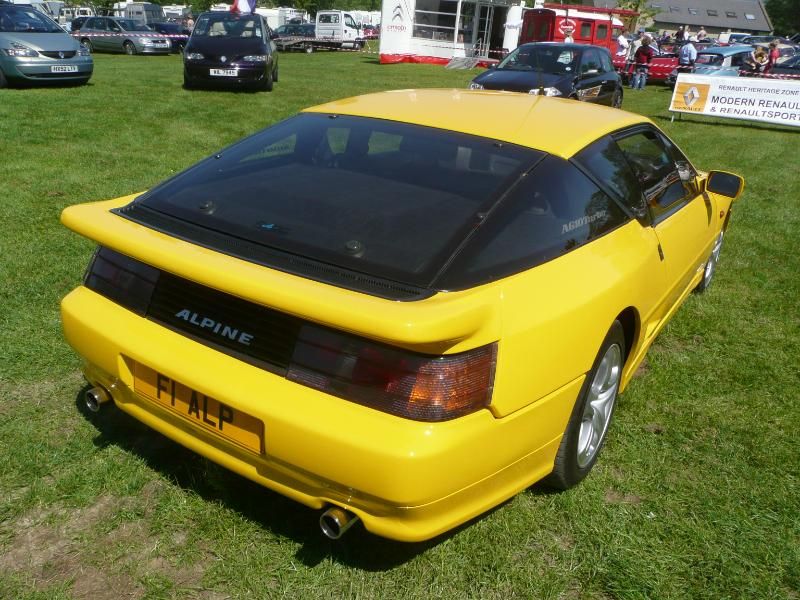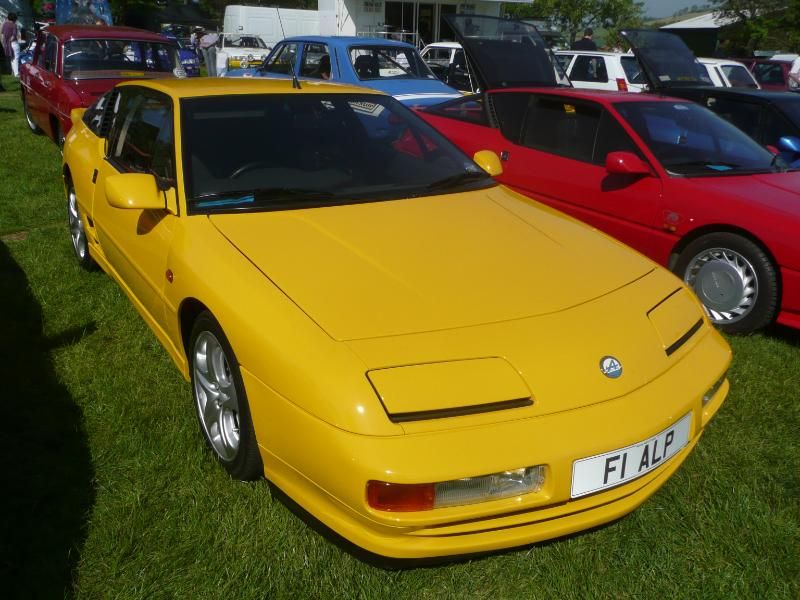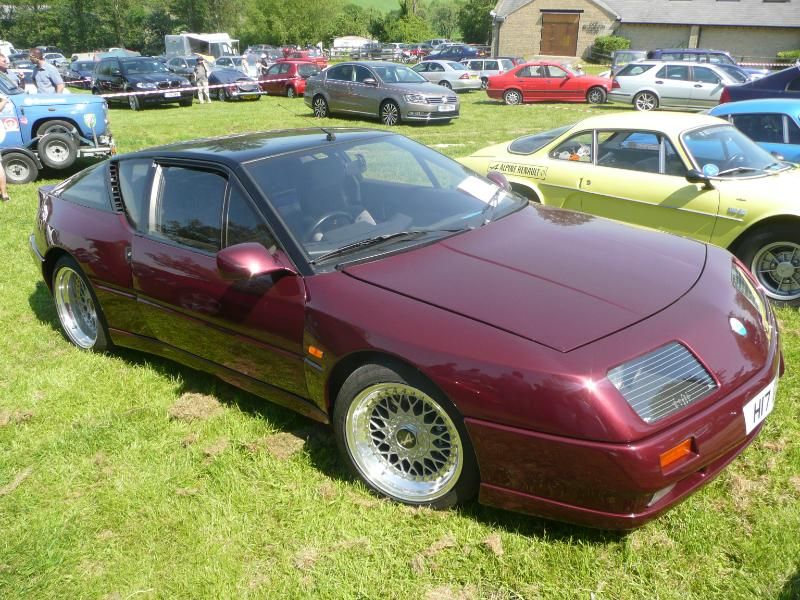 VENTURI
Half a dozen of these sports cars were present, several of them inveterate attendees of events like this.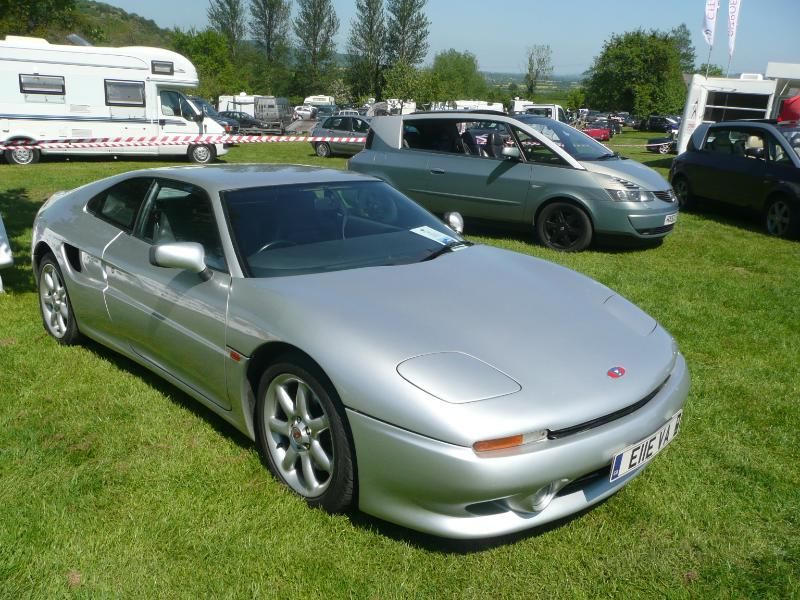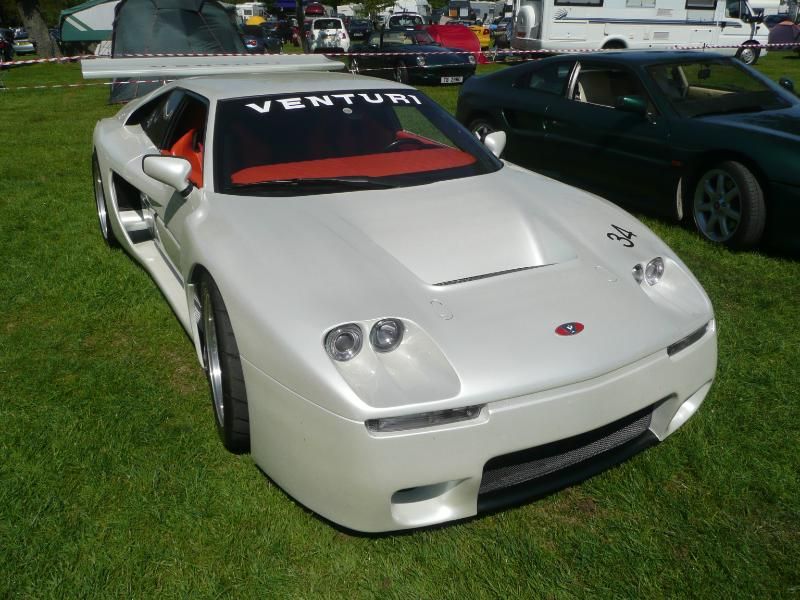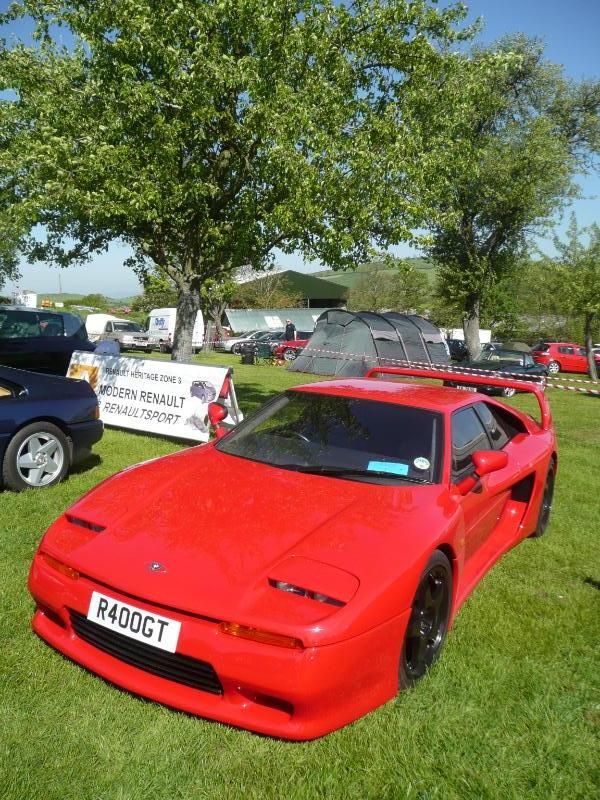 IN THE CAR PARK
ABARTH
Just a couple of Abarth 500s, apart from my own. As Abarthisti were holding a large event elsewhere in the country on the Sunday, it is perhaps no surprise that there were not more of these cars present.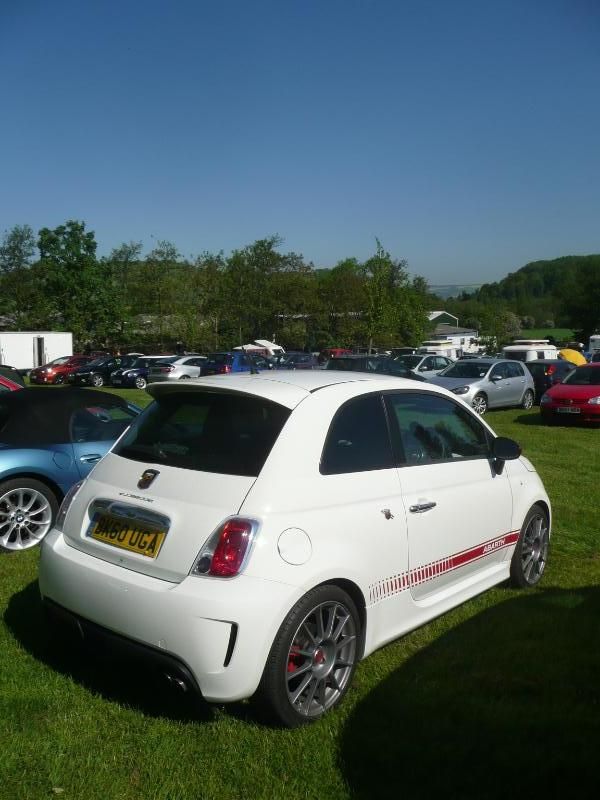 AC
A lovely Aceca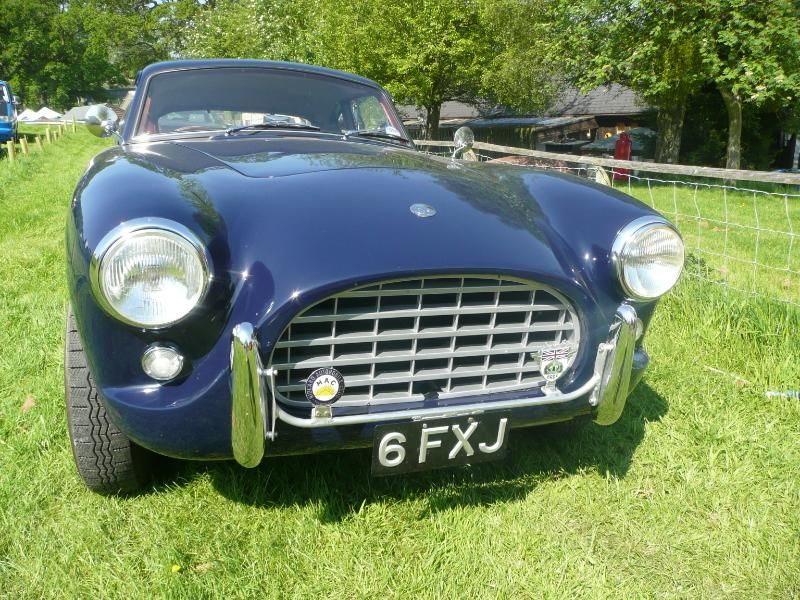 Several Cobras.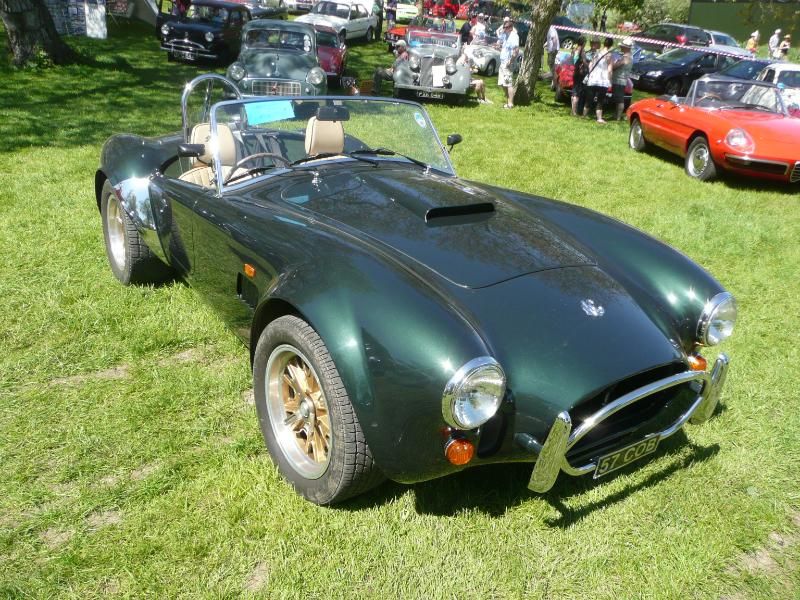 ALFA-ROMEO
There were surprisingly few Alfas at the event, but those which were then more than made up for this. This Giulia GTC was particularly lovely. The convertible car was produced for less than 2 years so is very rare, with only around 1000 ever made.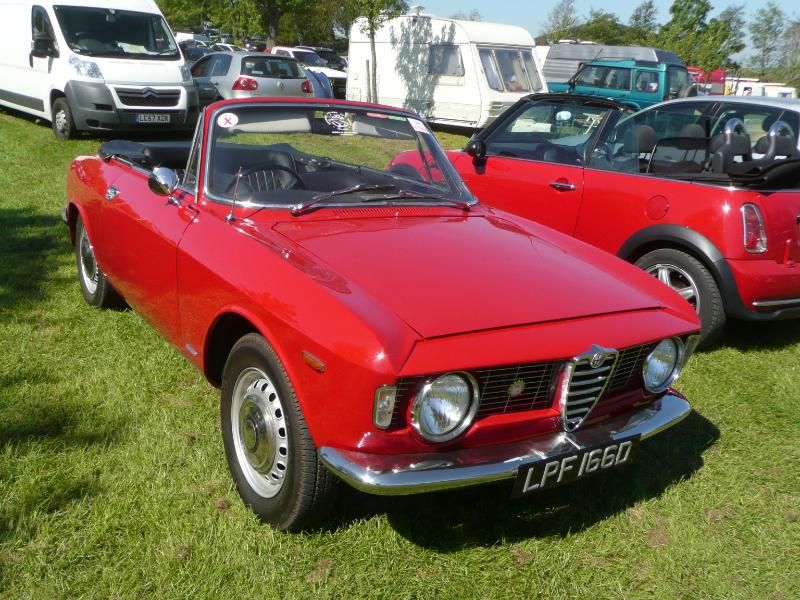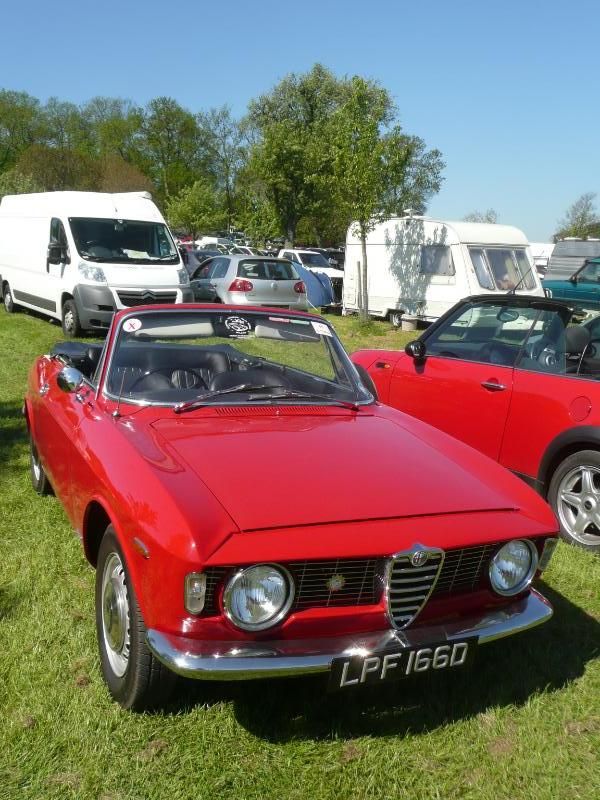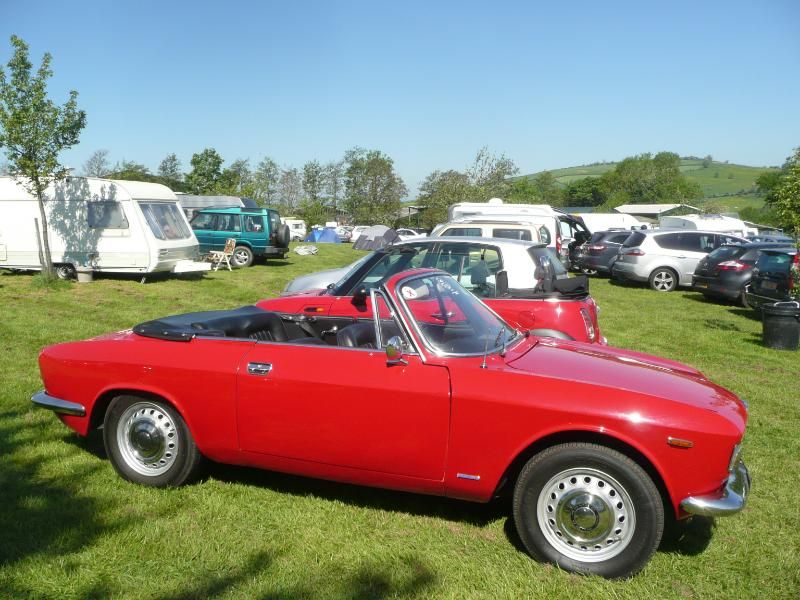 This 164 Super is a regular at Prescott.  
This Sud Sprint is a rare survivor, in the period hue of brown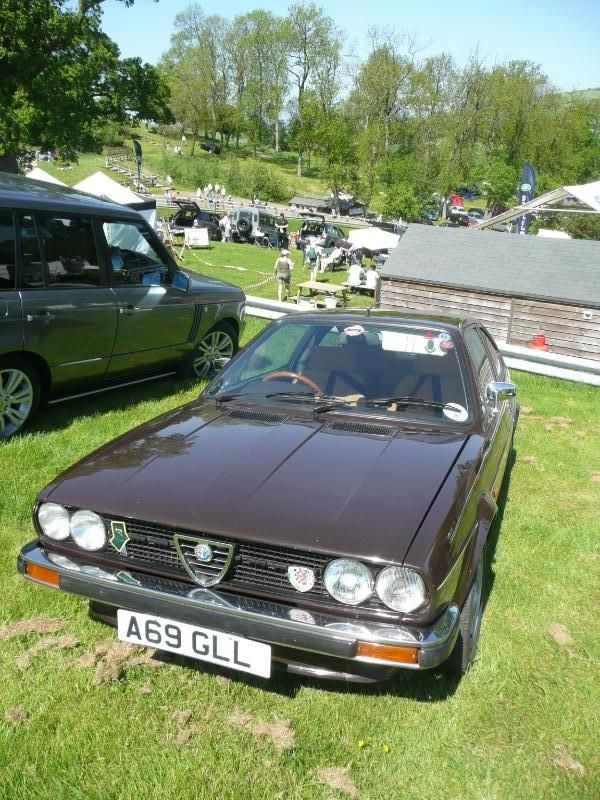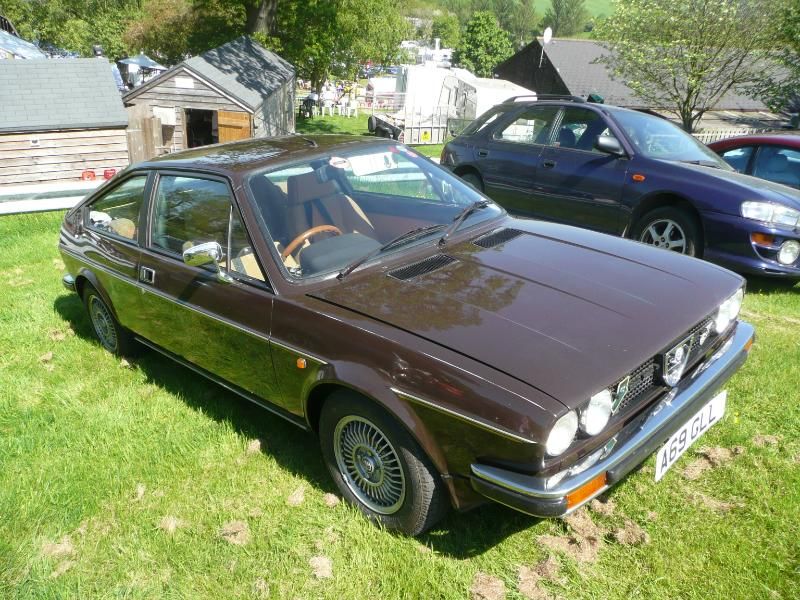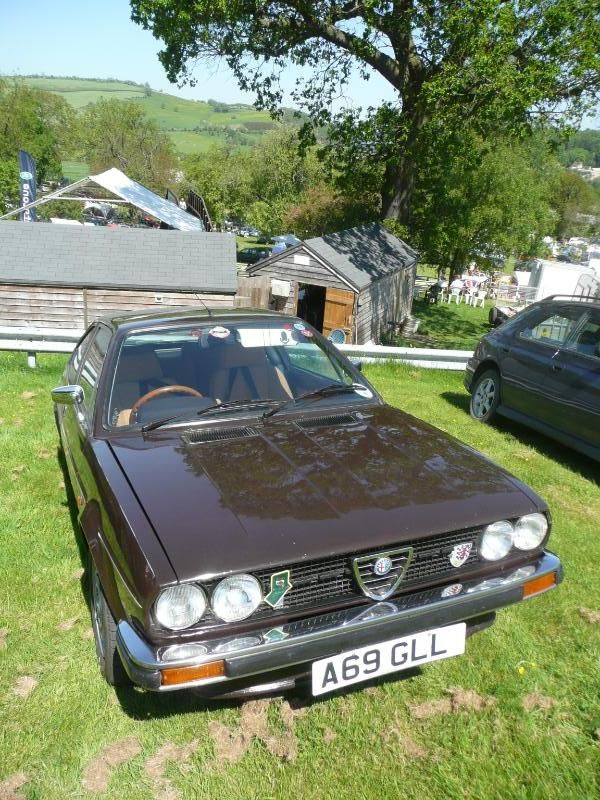 This was a particularly lovely example of the boat-tailed Spider
ALVIS
A couple of nice TC21 Alvis to have a look at.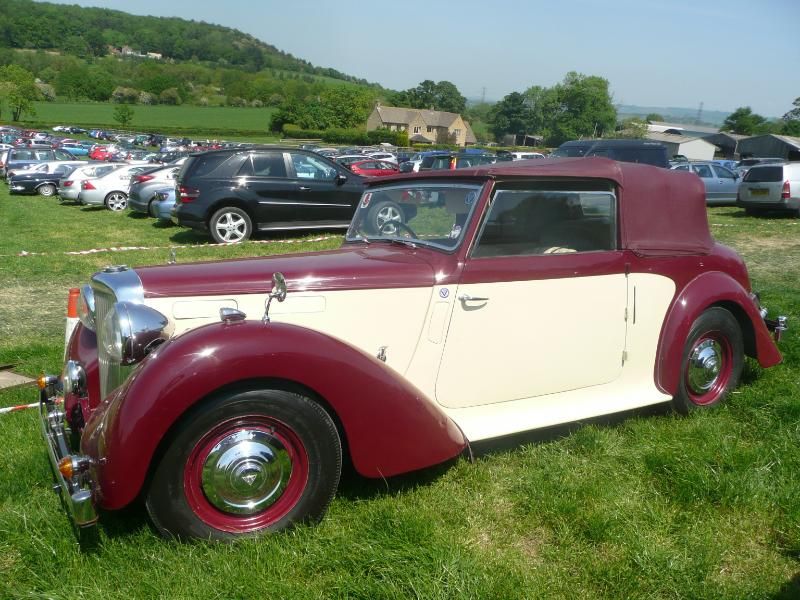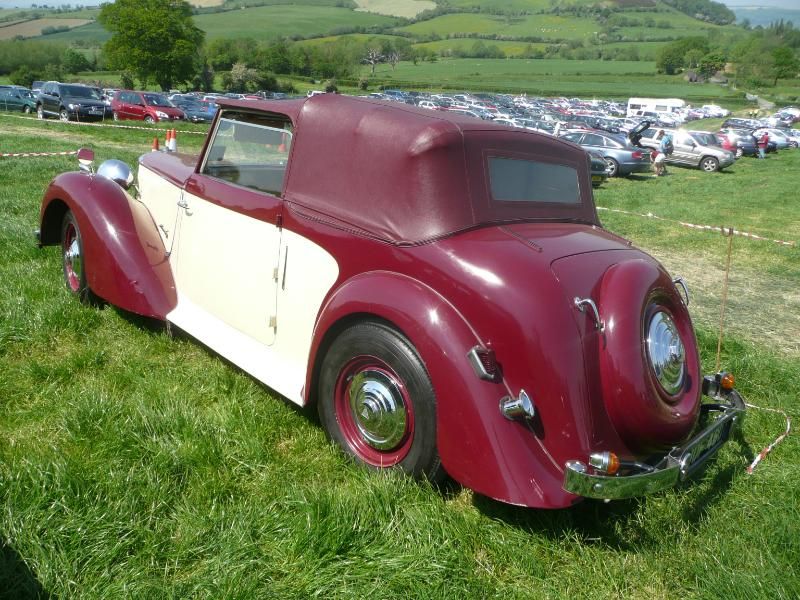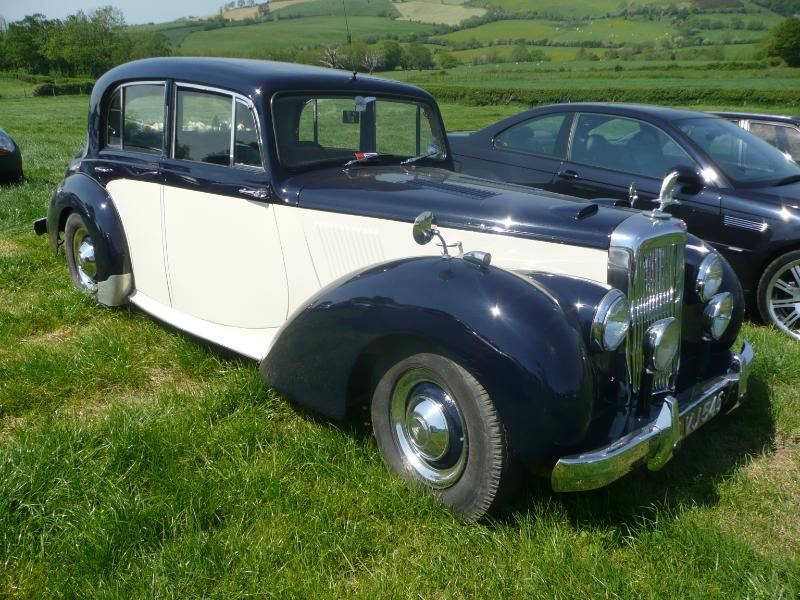 This is the later TD21 model.
ASTON-MARTIN
A lovely V8 Volante.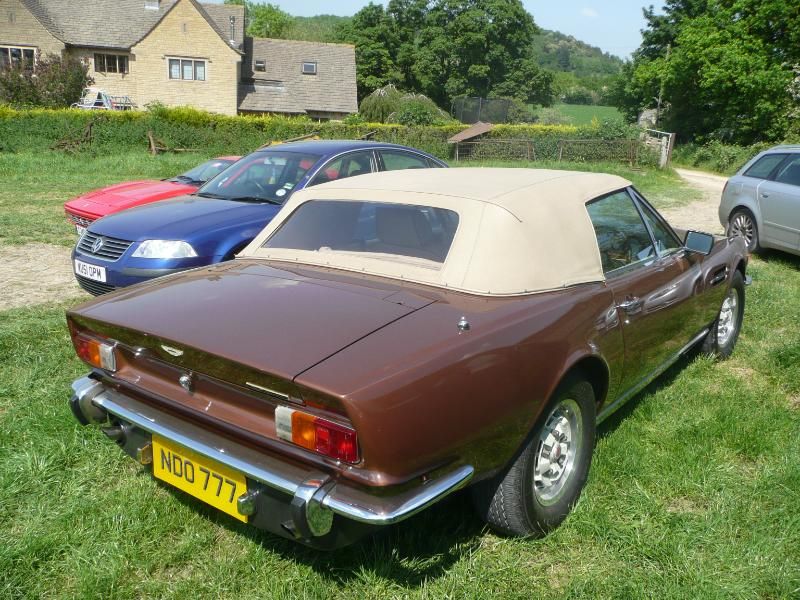 The original Virage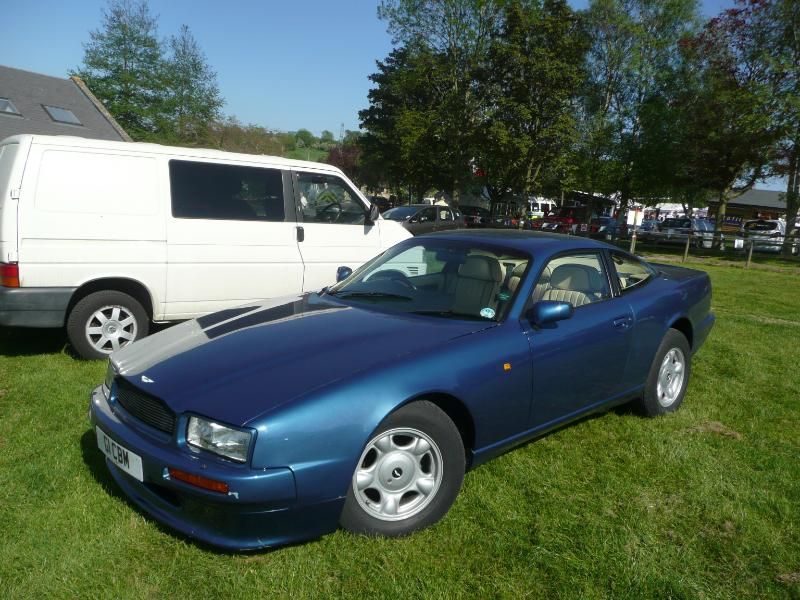 AUDI
An original Quattro and its modern day successor, the RS5.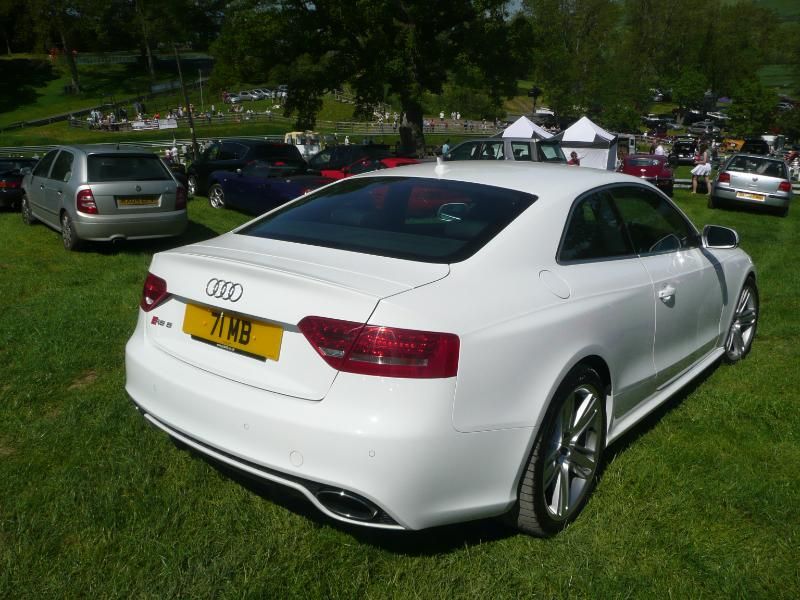 AUSTIN
Pre-war cars included a couple of the 10 "Clifton" model and the diminutive 7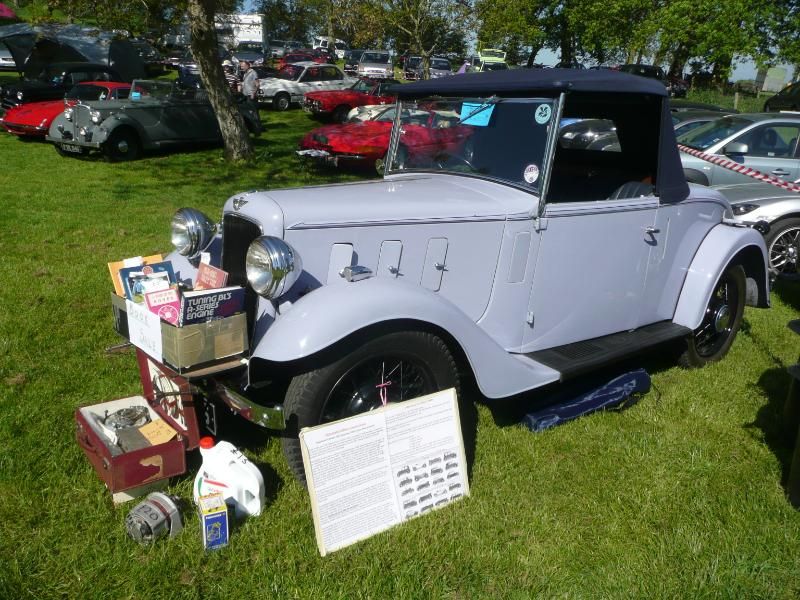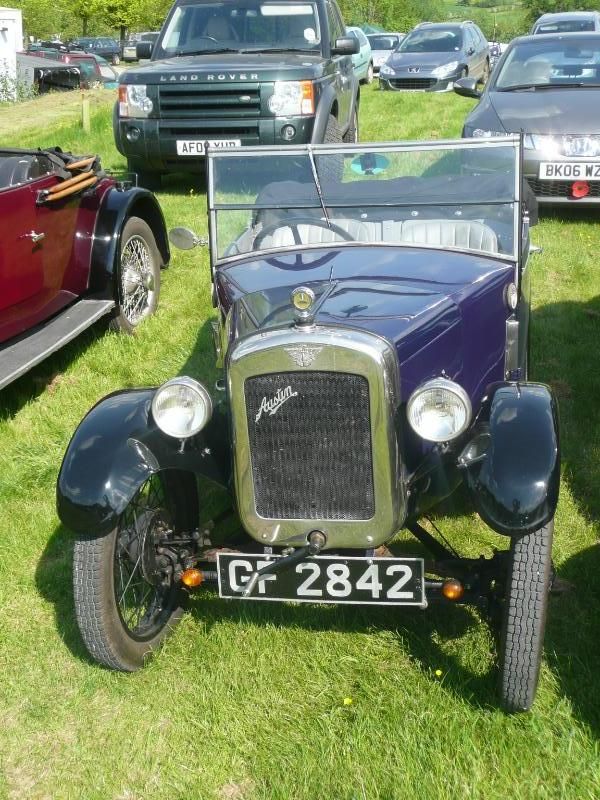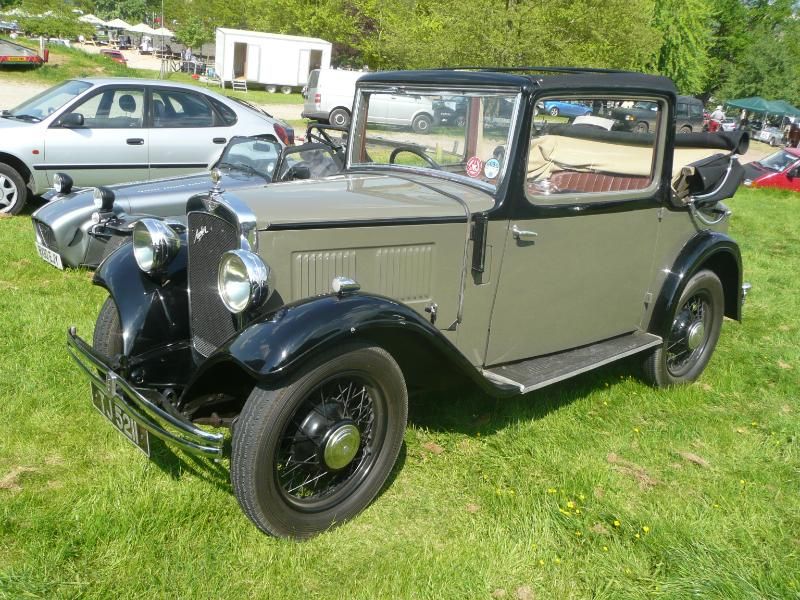 AUSTIN-HEALEY
3000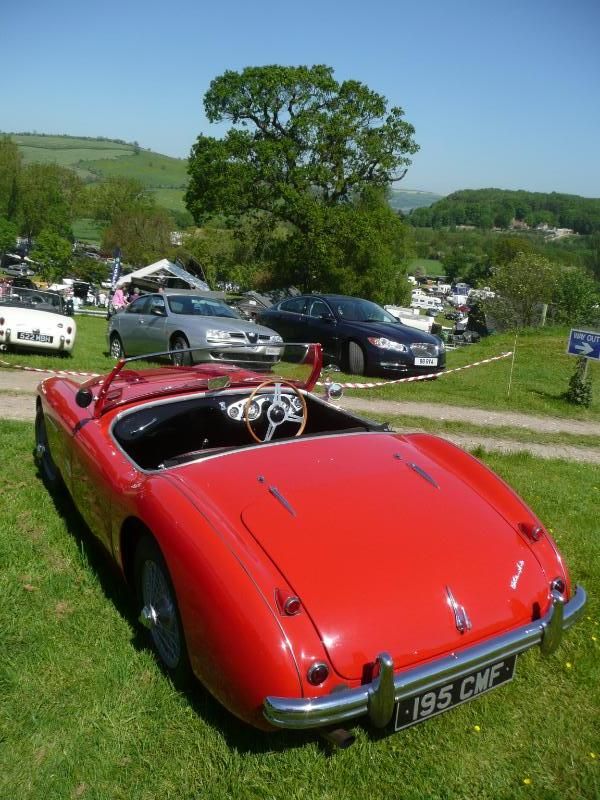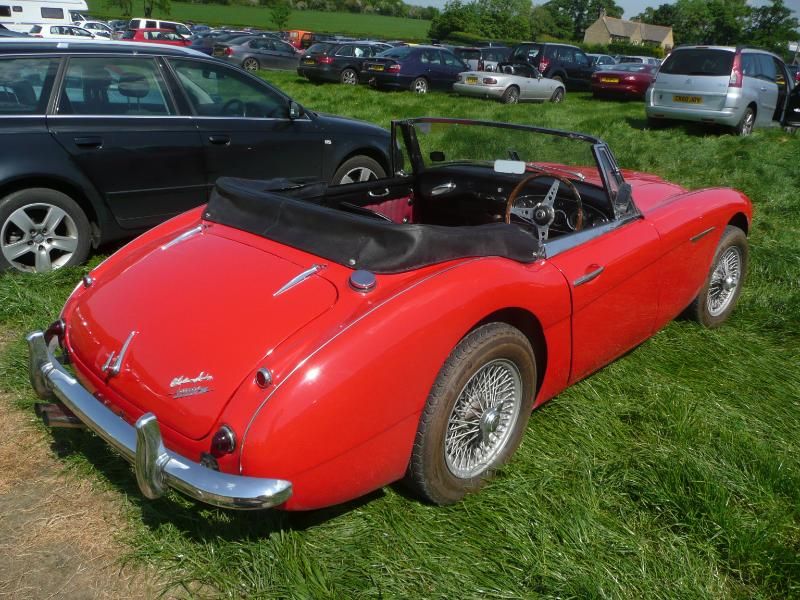 Sprite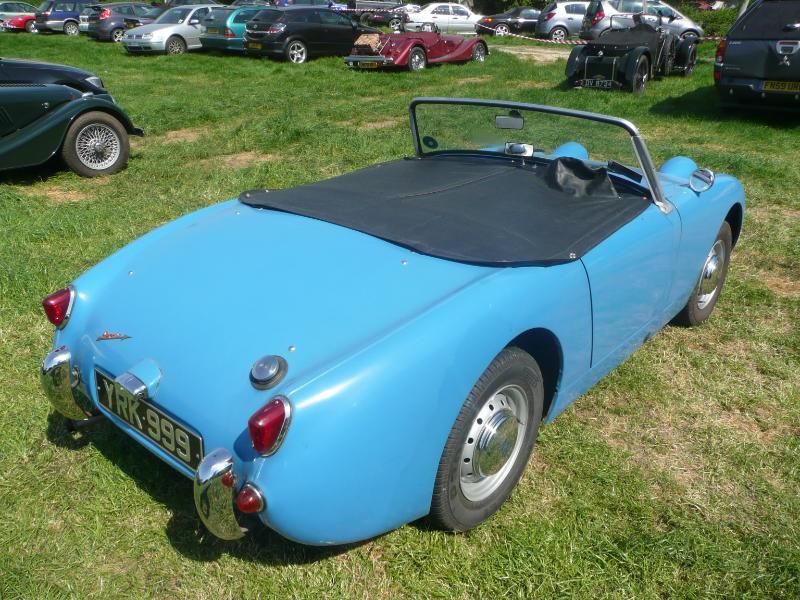 BENTLEY
The latest Continental GT in 4.0 V8 format.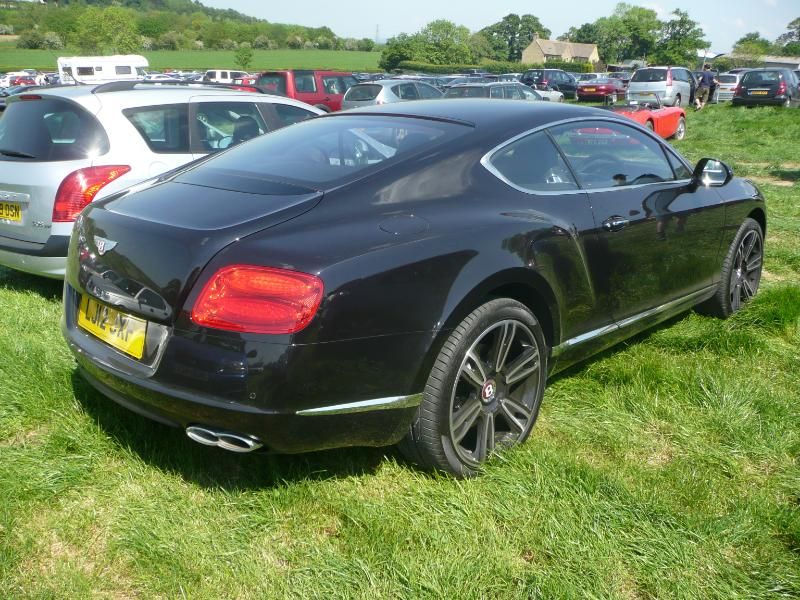 BMW
One of the loveliest of cars in the car park was this stunning 2002 Turbo. It looked like it had never been used, but I am sure it had!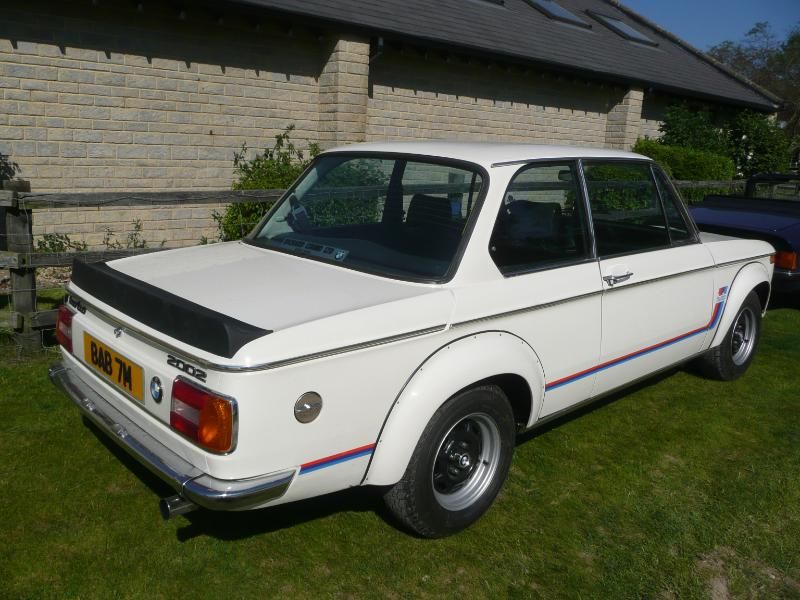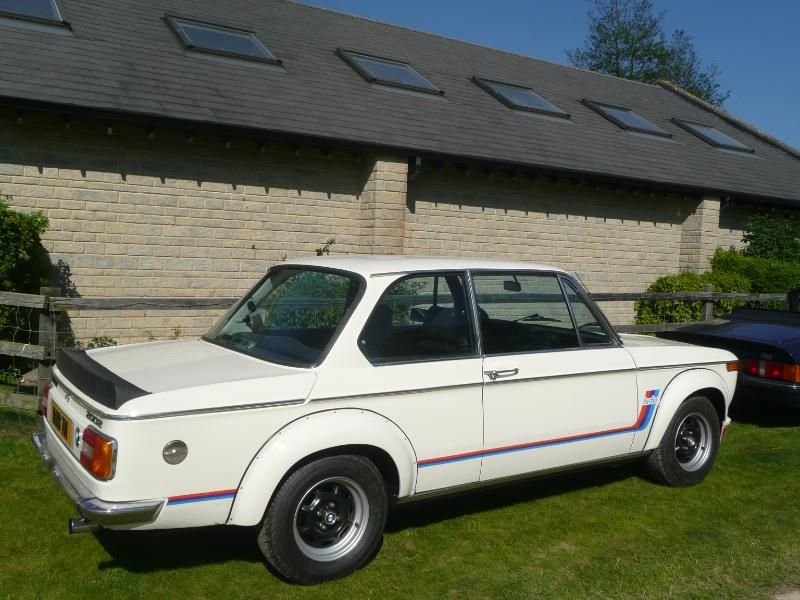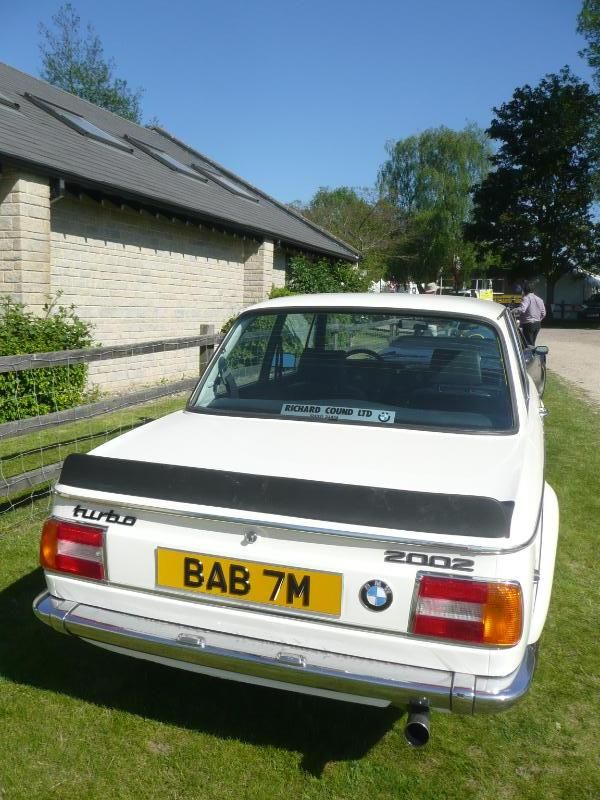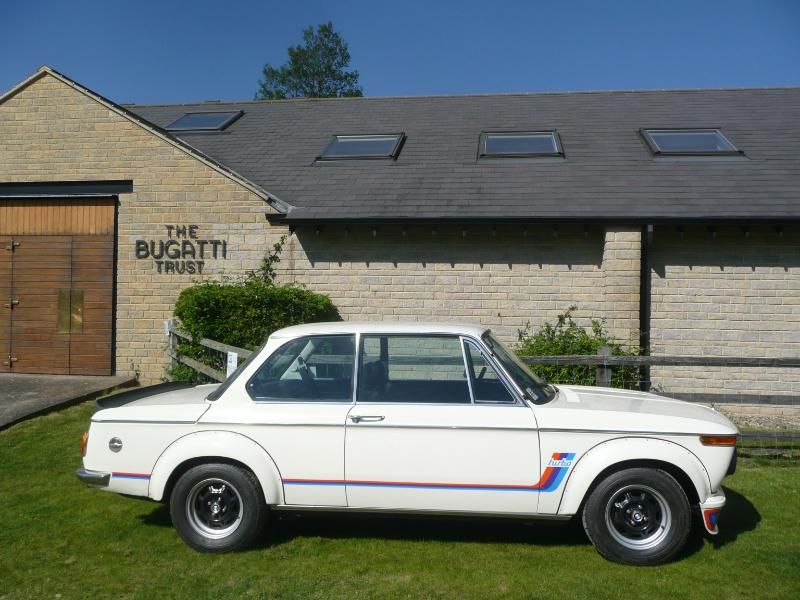 A close relative is the equally rare 2002 Touring.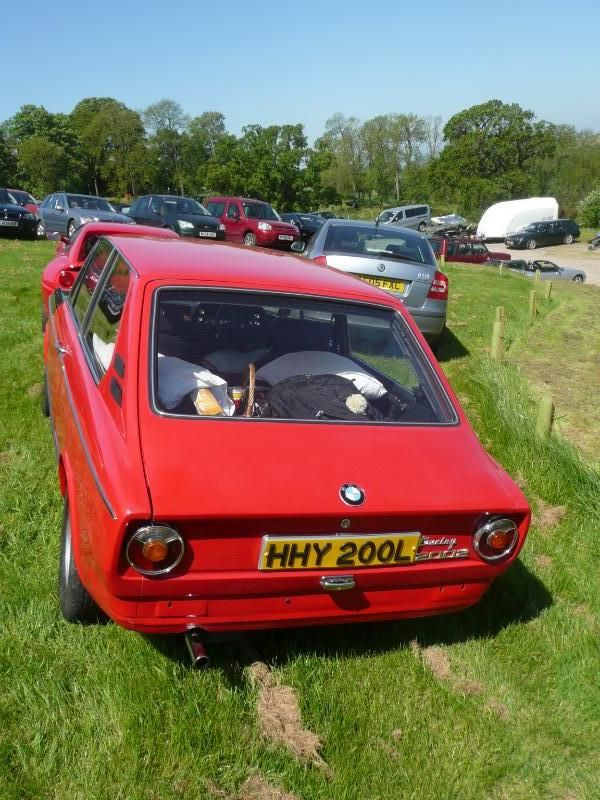 There were a few nicely turned out E30 3 Series cars. These were probably the last BMW which remained relatively rare when new, before the sales explosion in the 1990s.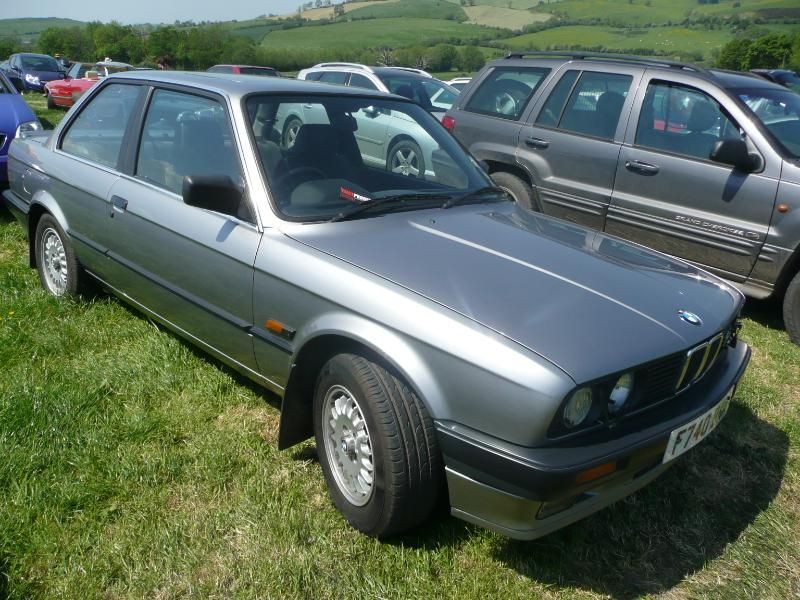 There were M3s of all generations of course.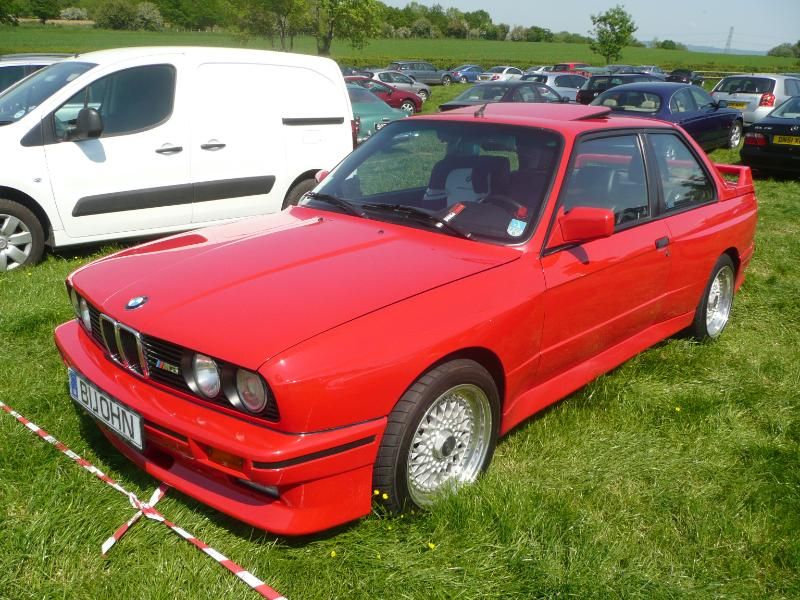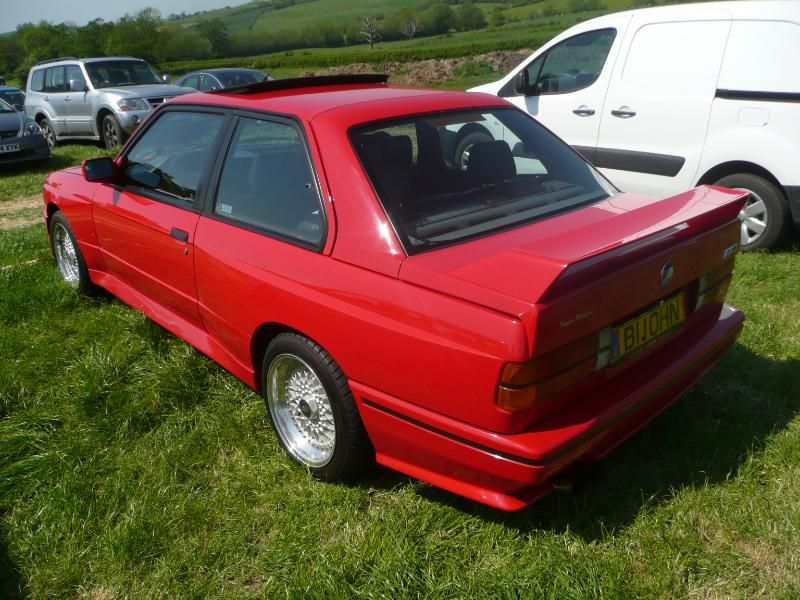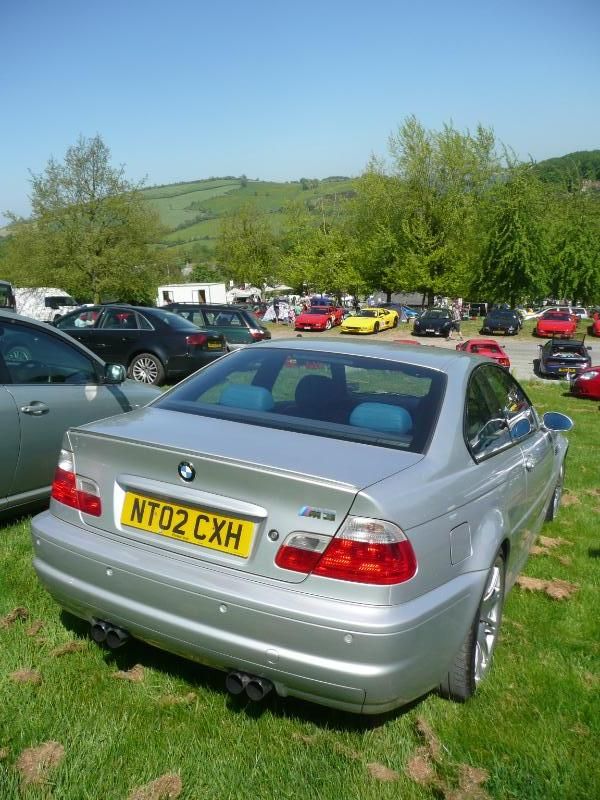 Other M cars included the 1M Coupe and the Z4 based M Coupe
CHEVROLET
Corvette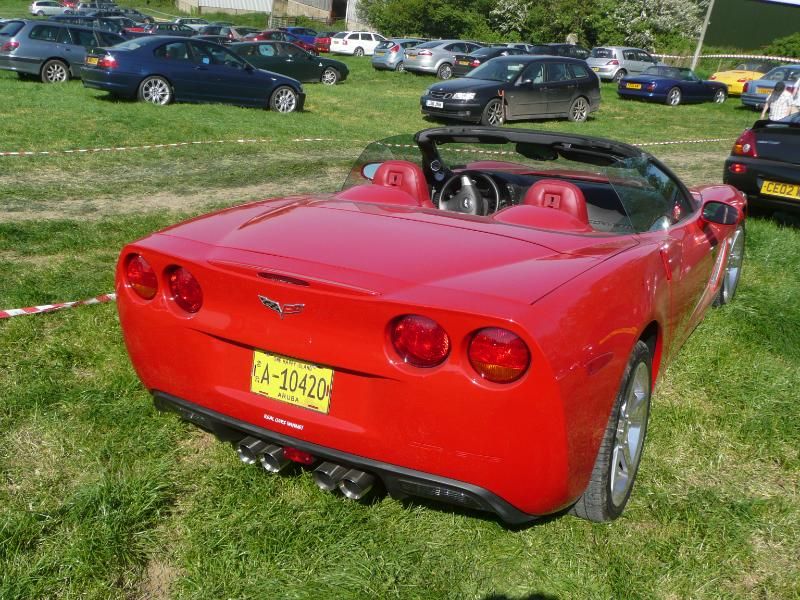 CITROEN
A very nice AX GT. When did you last see one? let alone one as good as this?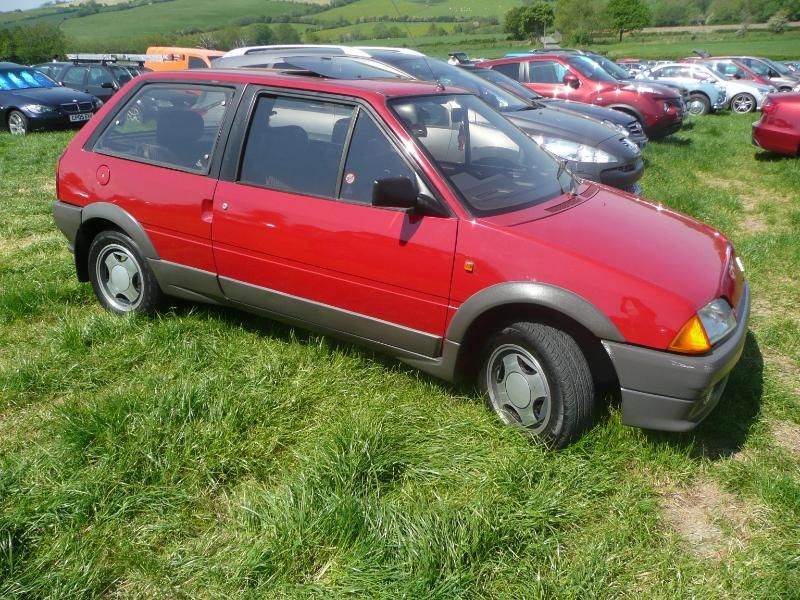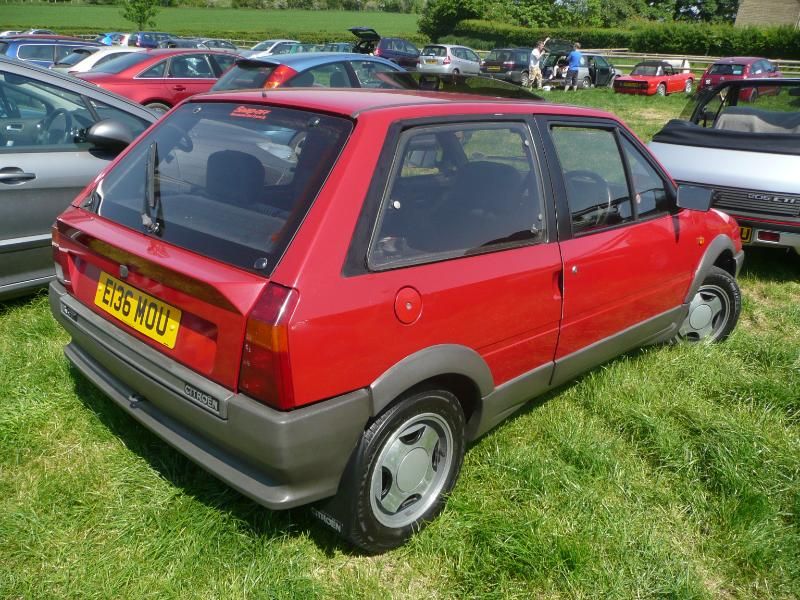 There were a couple of DS Decapotables.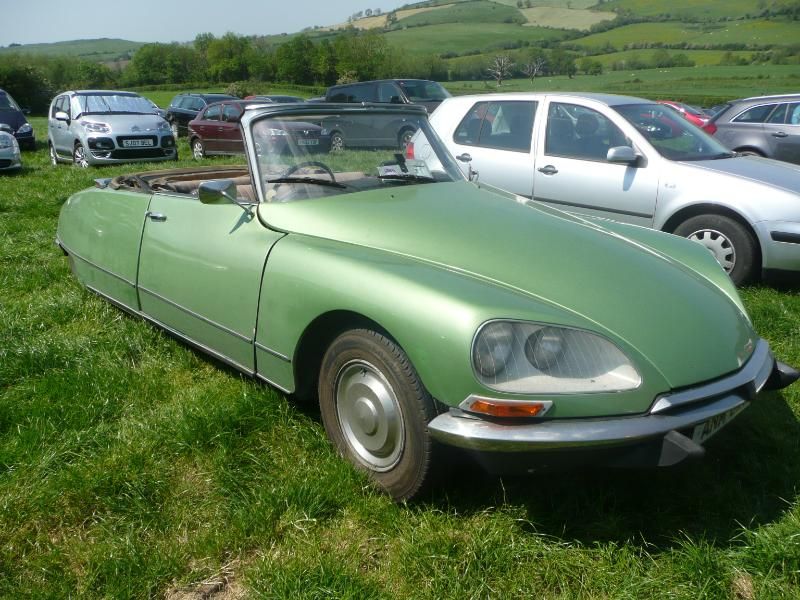 This GSA Special was in pretty decent condition.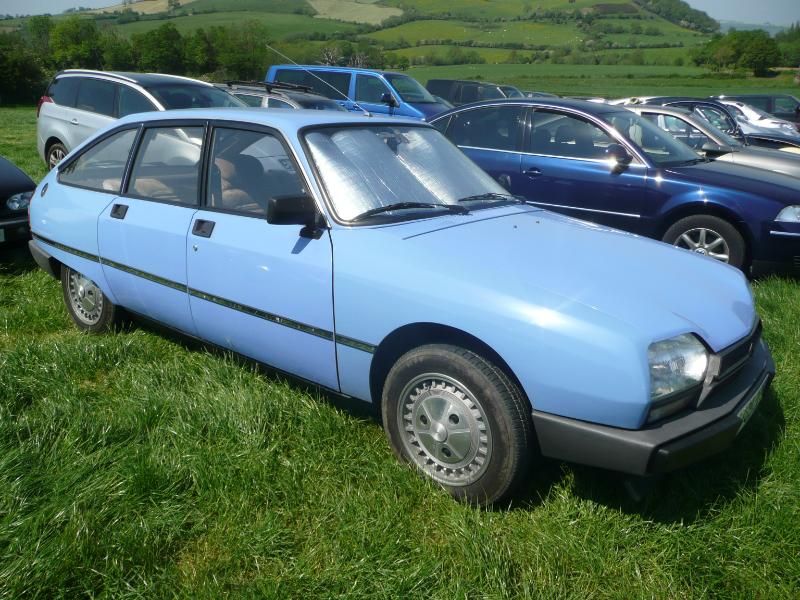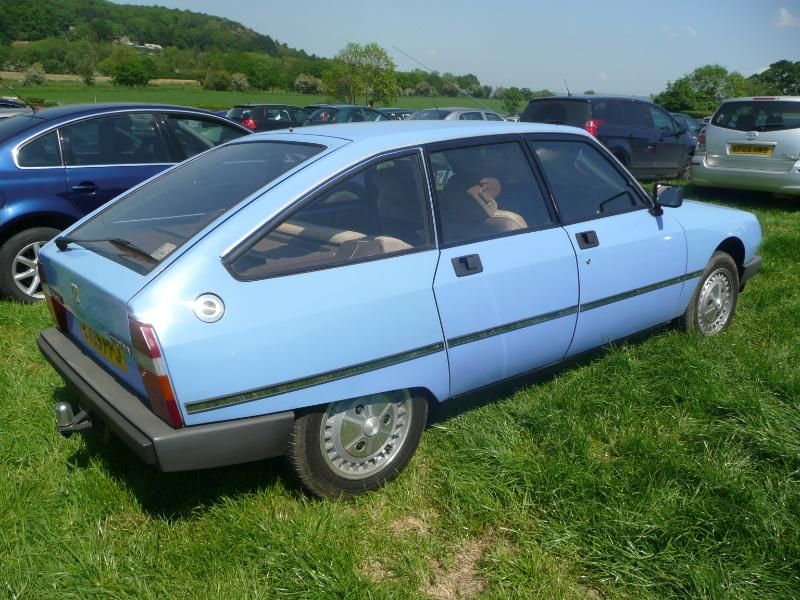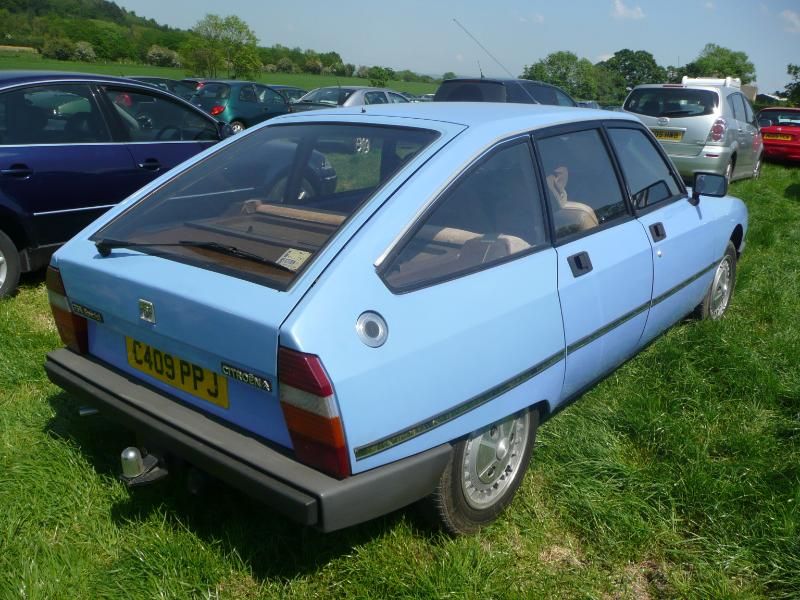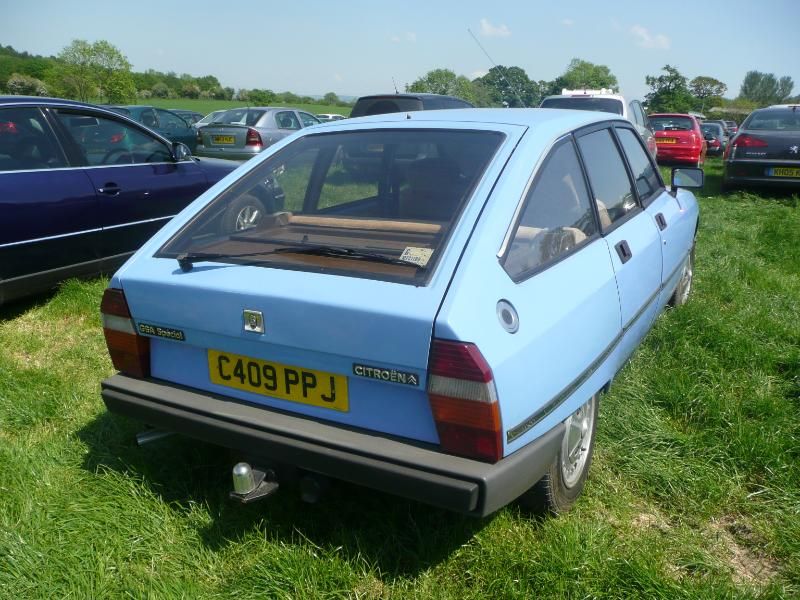 More examples of the Traction Avant were to be found in the car park.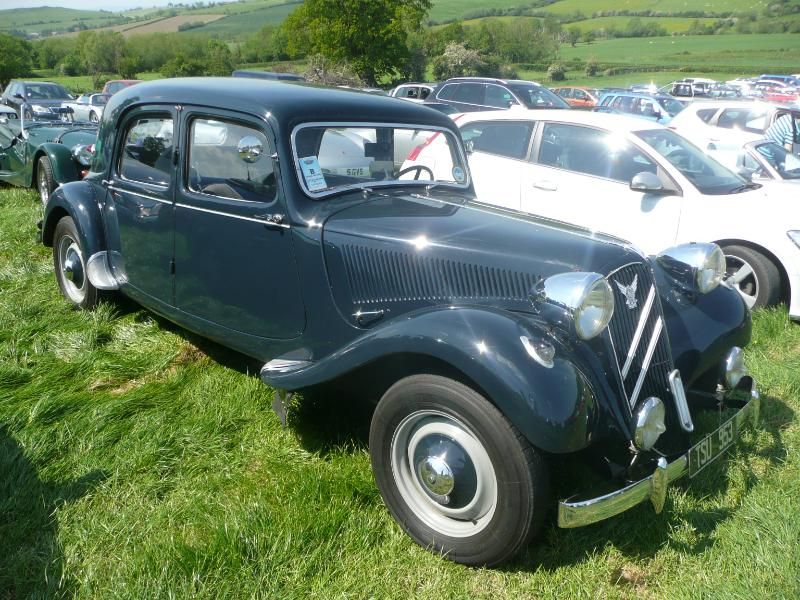 FERRARI
Among the Ferraris were representatives of each of the 328 GTB, F355 GTB and 360 Modena.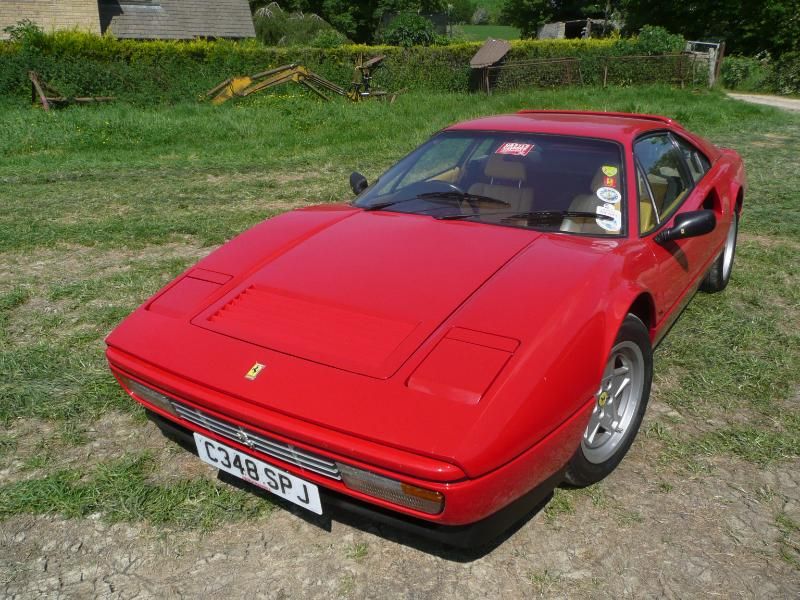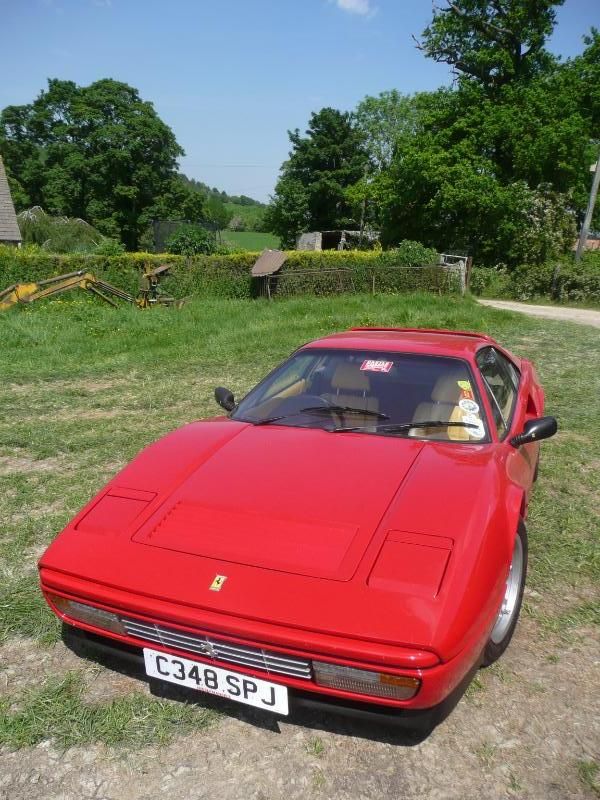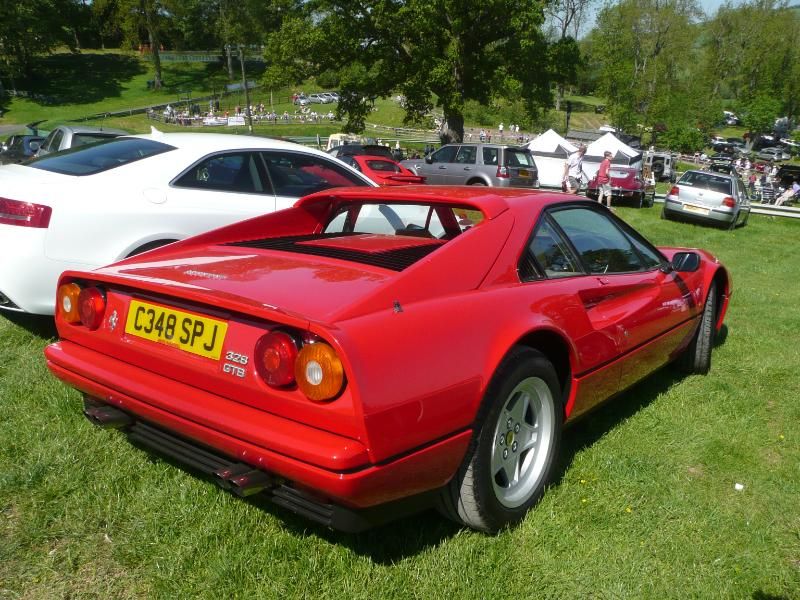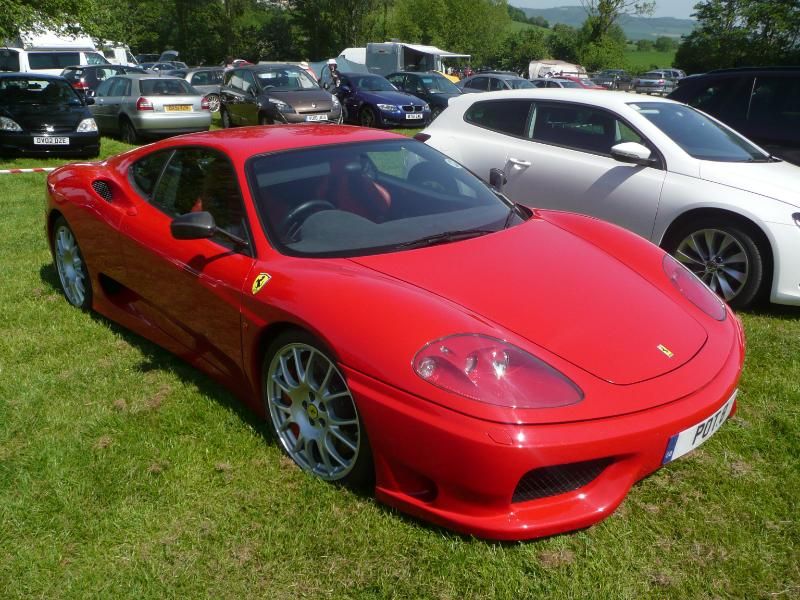 Slightly surprised to hear people (and I don't mean really young people) asking whether this car was turbocharged, or even speculating that it was a V12. Surely the Testarossa, poster car that featured in so many children's bedrooms in the 1980s is not that forgotten?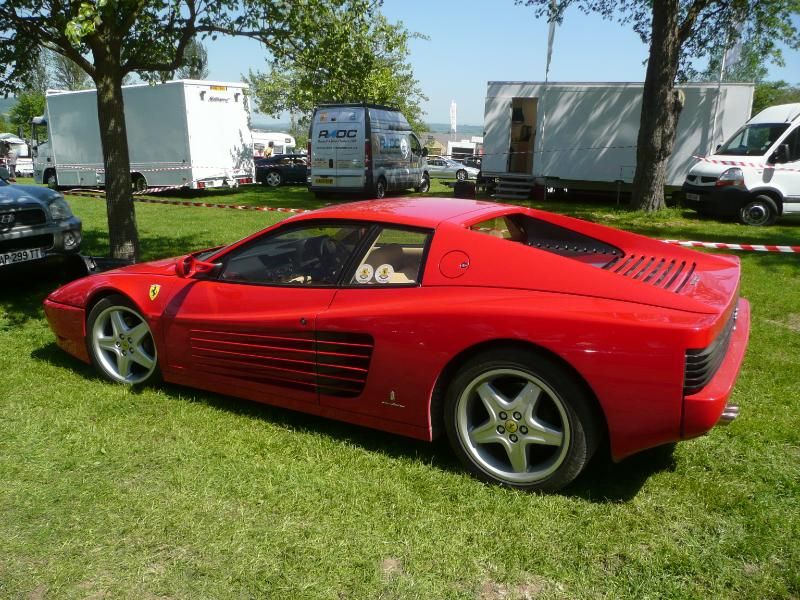 FIAT
An example of the Nuova 500.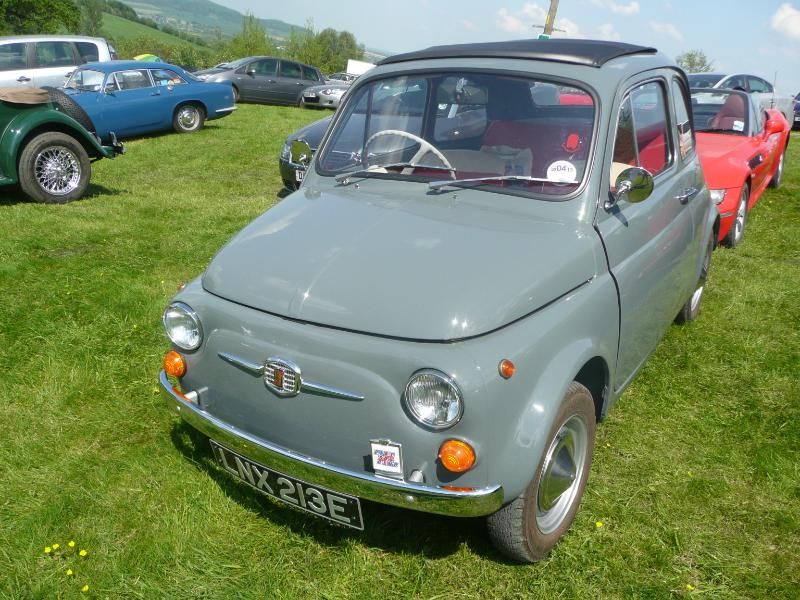 FISHER
Fury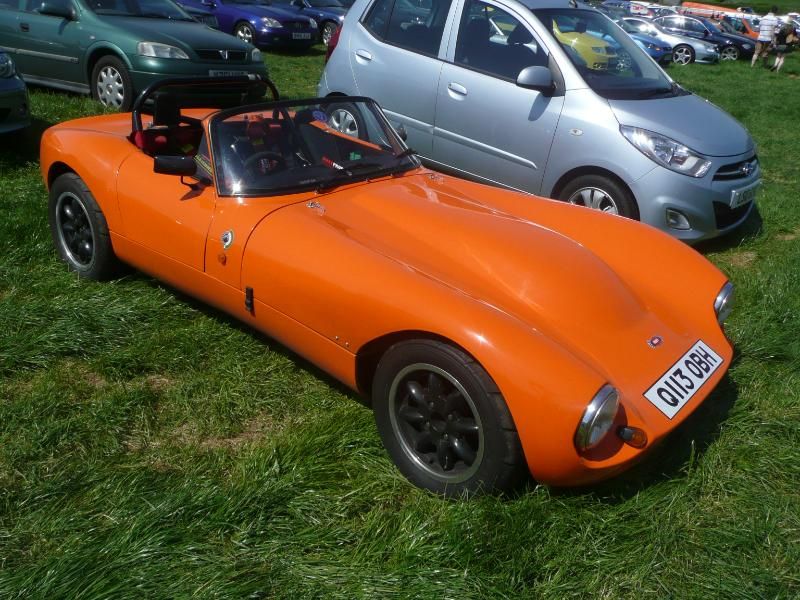 FORD
A rather nice Mustang Coupe.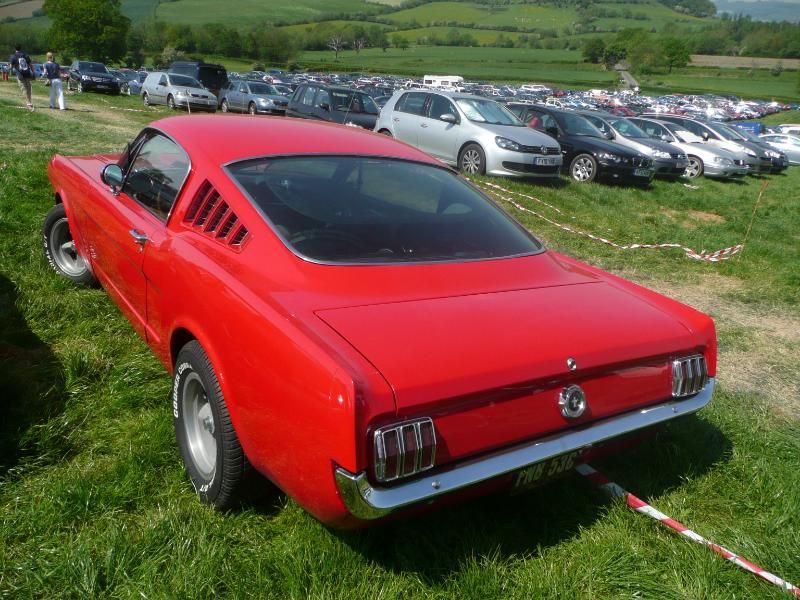 HONDA
This Integra Type R is usually to found parked up in the Orchard at any Prescott event that I attend.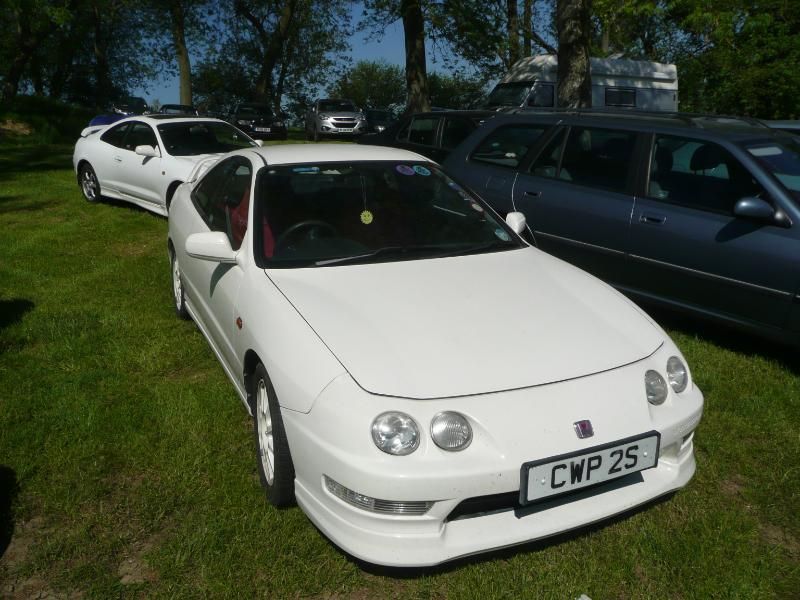 HOTCHKISS
A little known French marque, this car dates from the immediate post war period.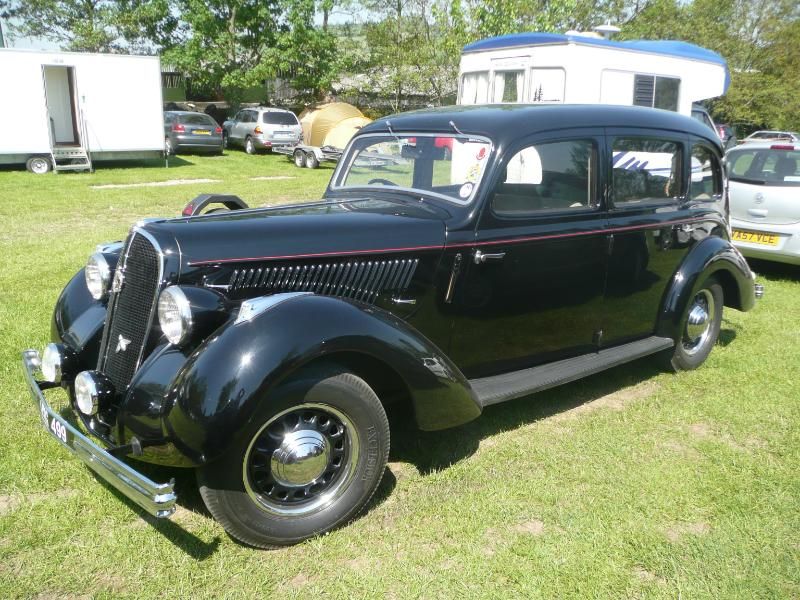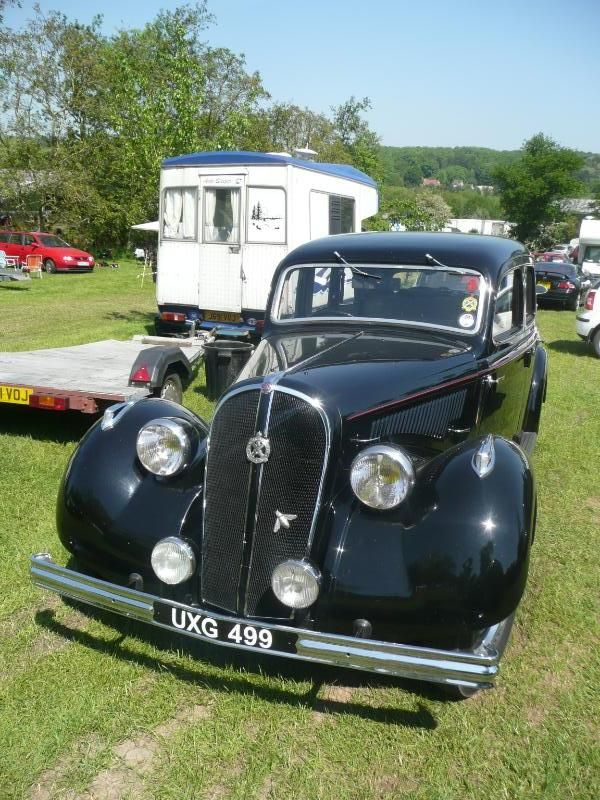 JAGUAR
As far as I could tell, this was an original SS100, not one of the very well executed Suffolk replicas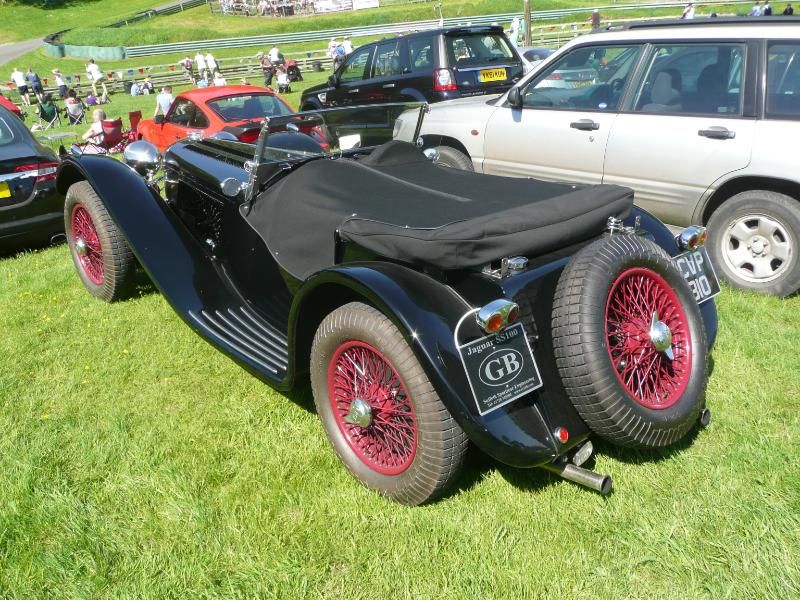 XK140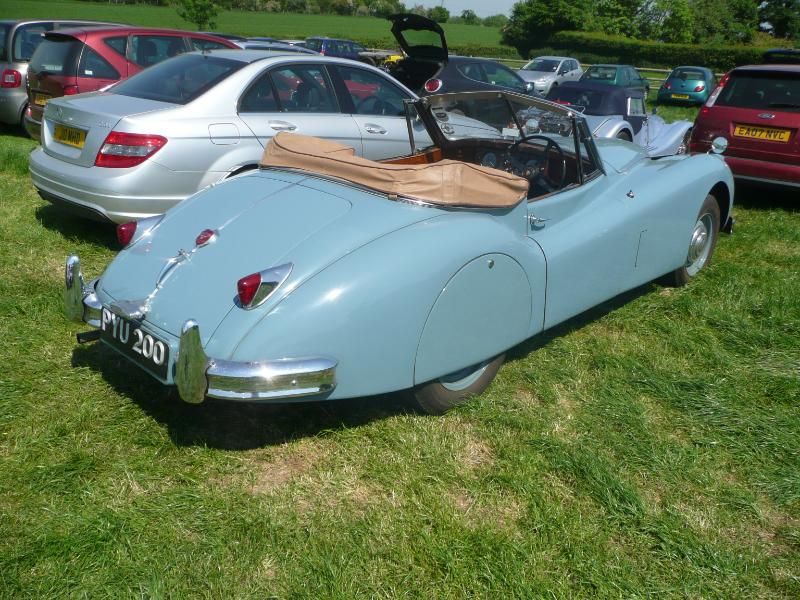 Lots of the much loved E Types were parked up.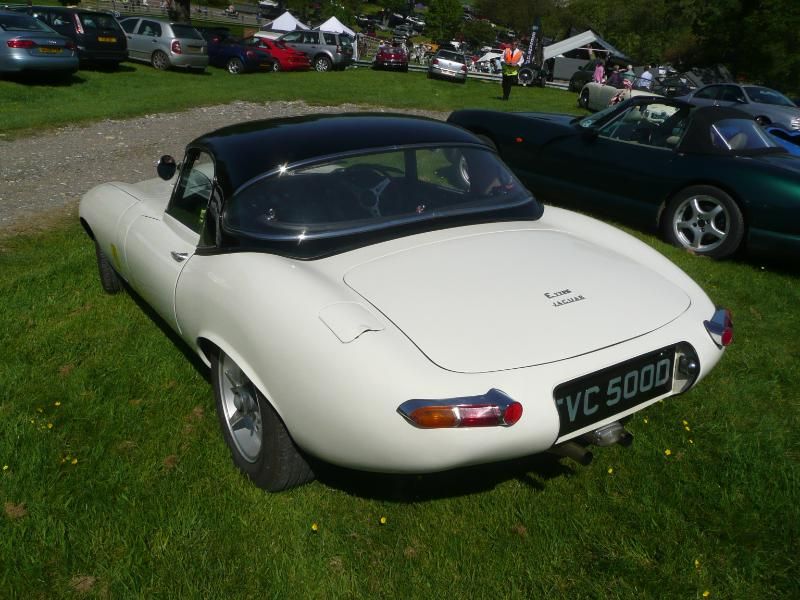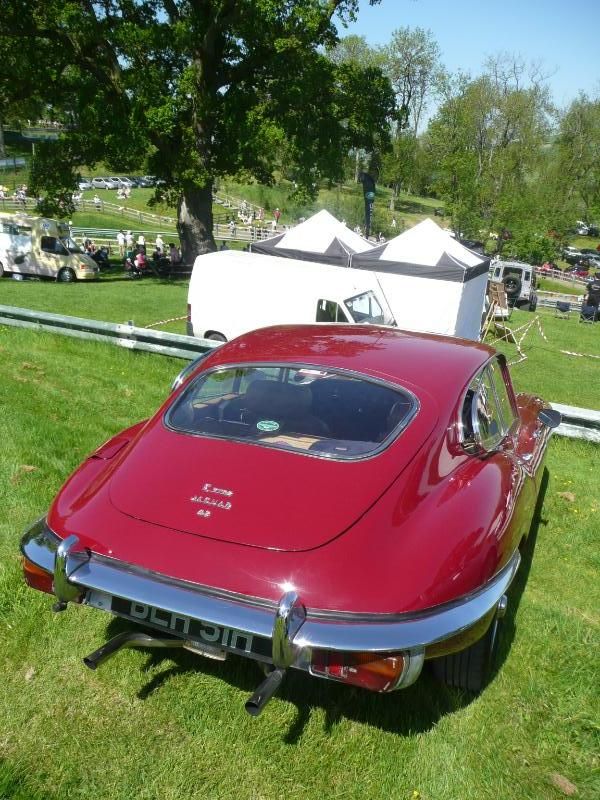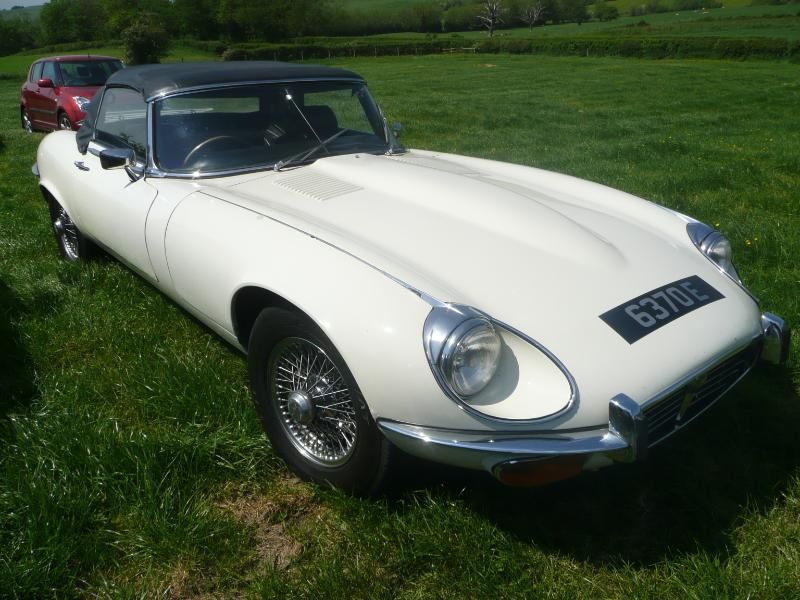 LANCIA
An Appia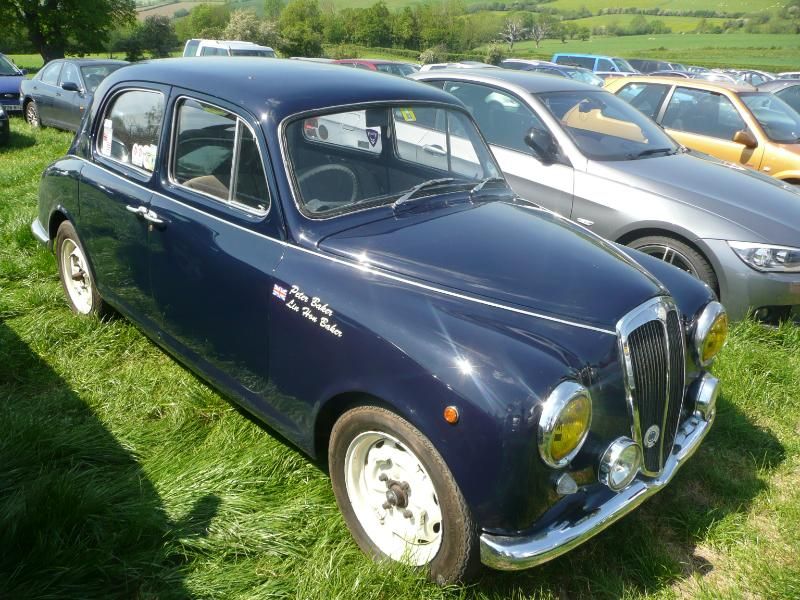 This Delta Integrale arrived in the early afternoon when we had just about finished reviewing the car park.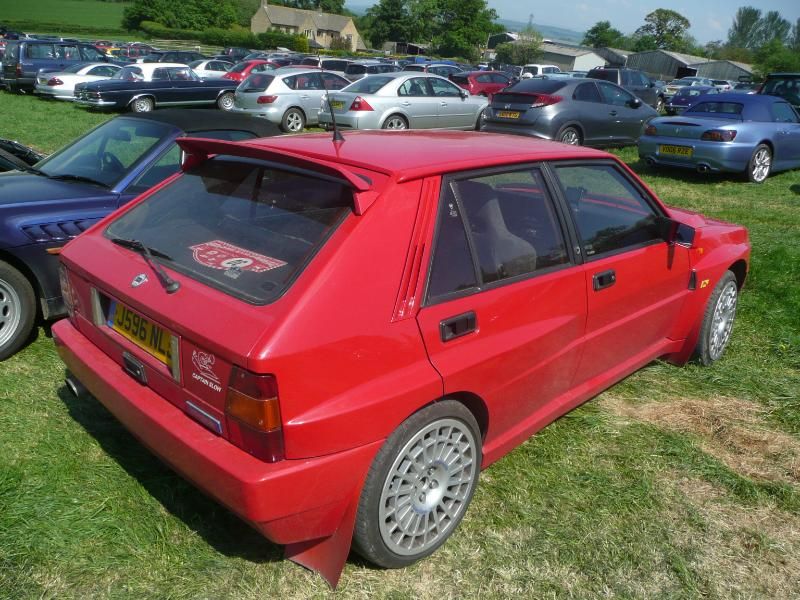 LAND-ROVER
As ever, Stratsone were present, with an example of each of the current models in the range, apart from the soon to be superceded Range Rover. These proved a big attraction with several of the forummers who seemed to find the need to sit in them every time we went anywhere near! Consensus was that the Evoque is very nicely finished inside, though opinions varied on whether the 3 door is preferable to the 5 door. the Range-Rover Sport feels quite cheap in side by comparison.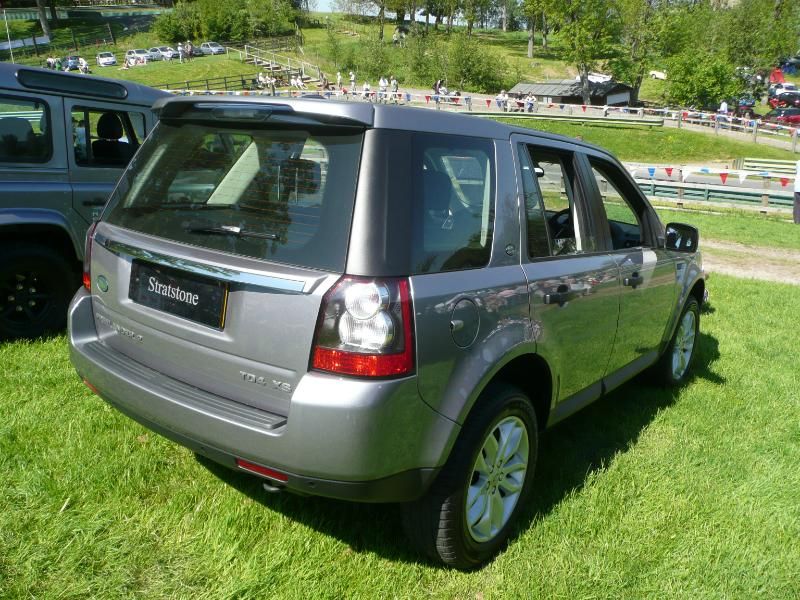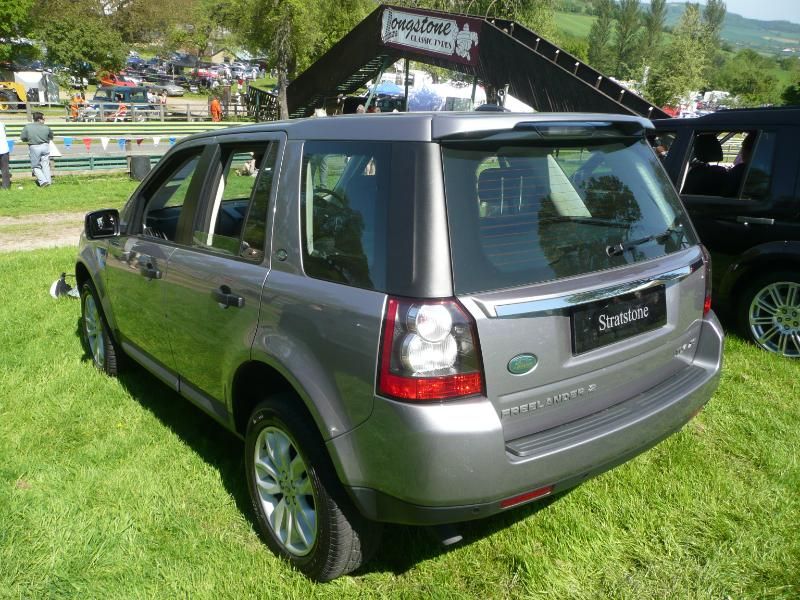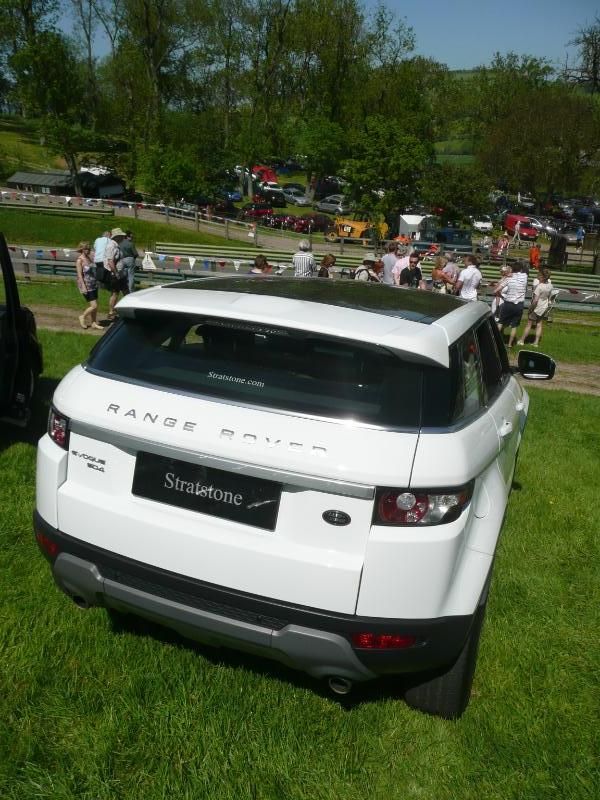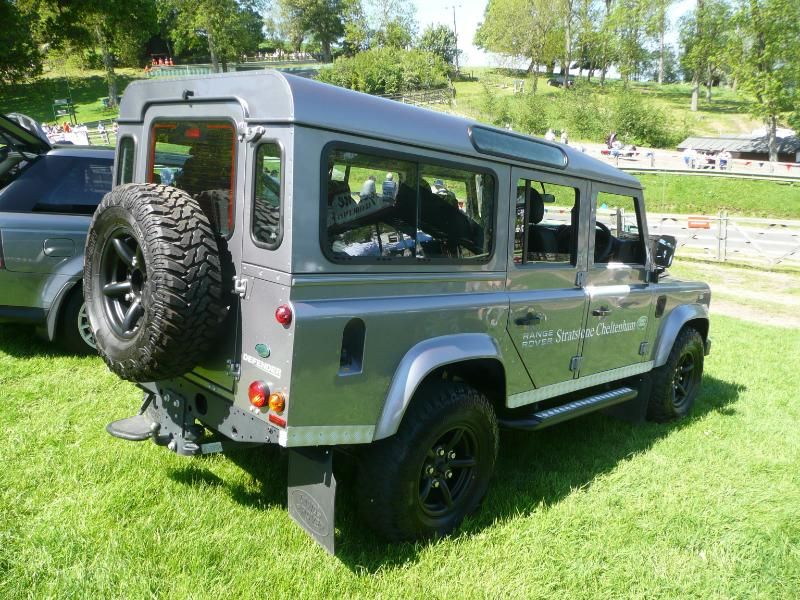 LEA-FRANCIS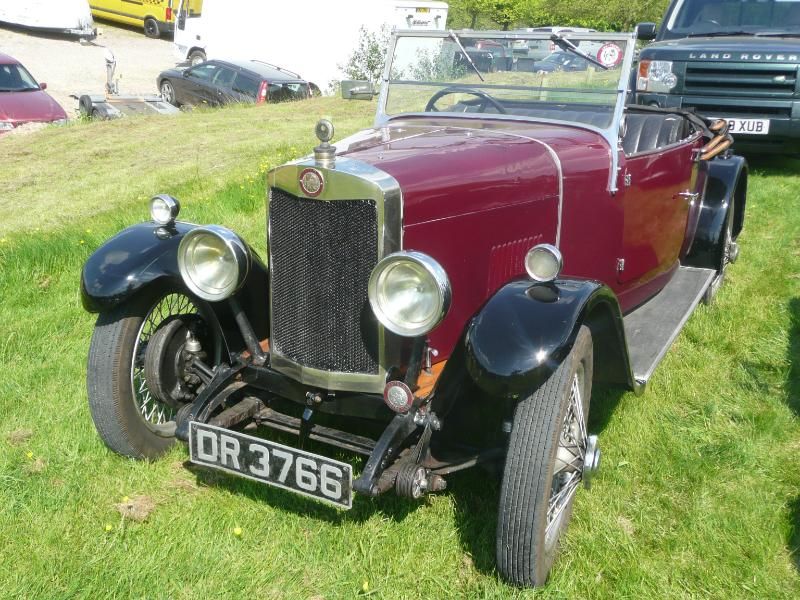 LOLA
Still not quite sure how this car had got to where it was parked as the rear diffuser was almost dug into the ground. This is a GDT70, and appeared to have a Corvette LS2 V8 engine in the back, which must make it rather brisk indeed.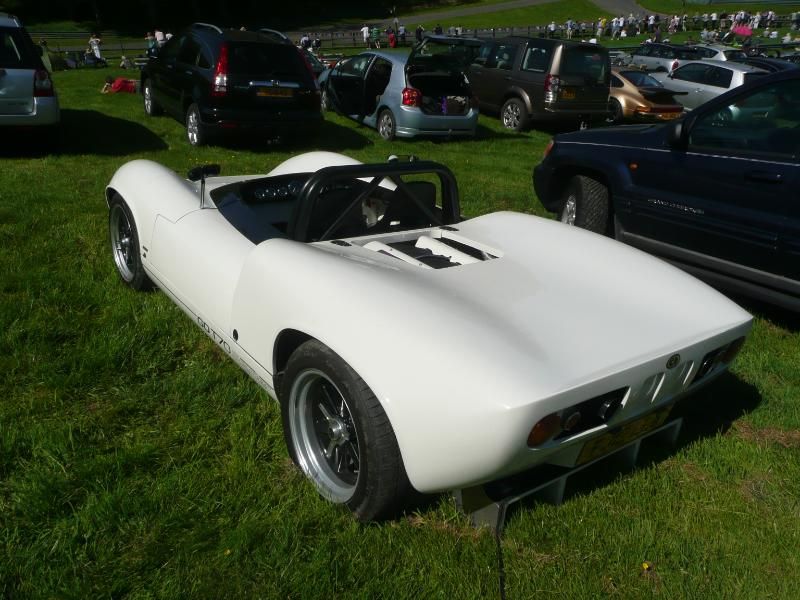 LOTUS
Elan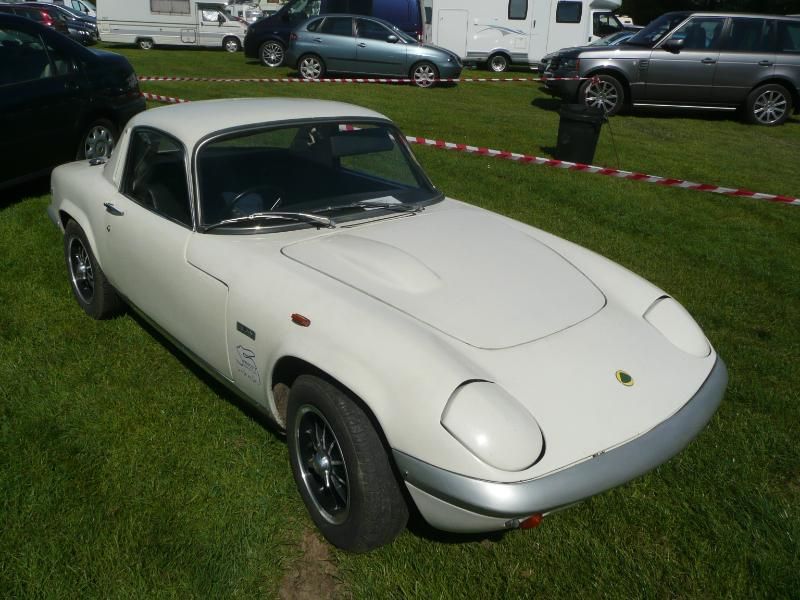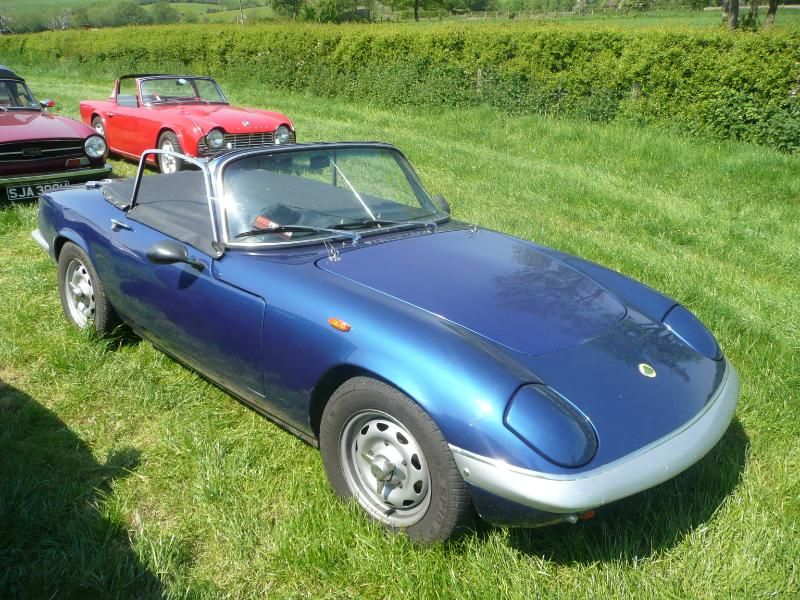 MAZDA
No danger of missing this RX7, with its rather bold orange paint finish.
MERCEDES-BENZ
"Stunning" is the word we used when we found this 220SE Coupe in the car park.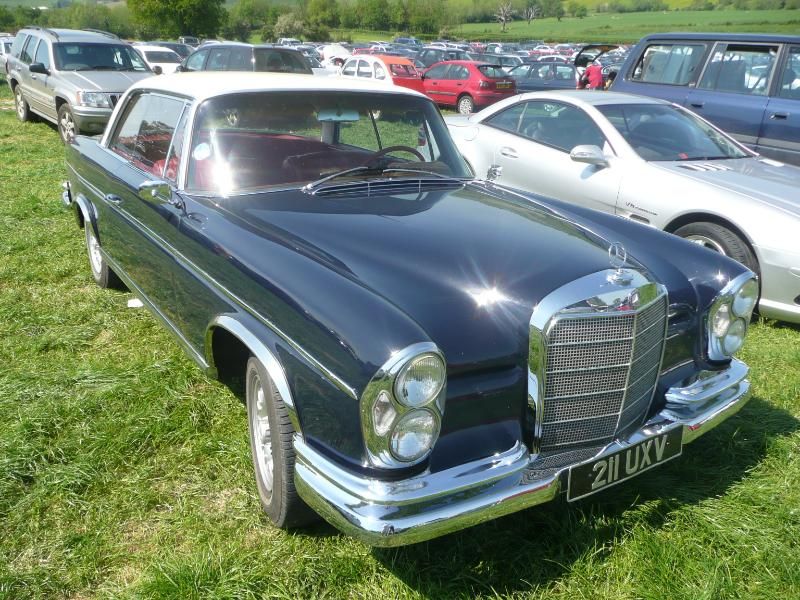 W123 Mercedes are now deemed very desirable, and are quite rare as so many got exported to Africa where they are still in active service.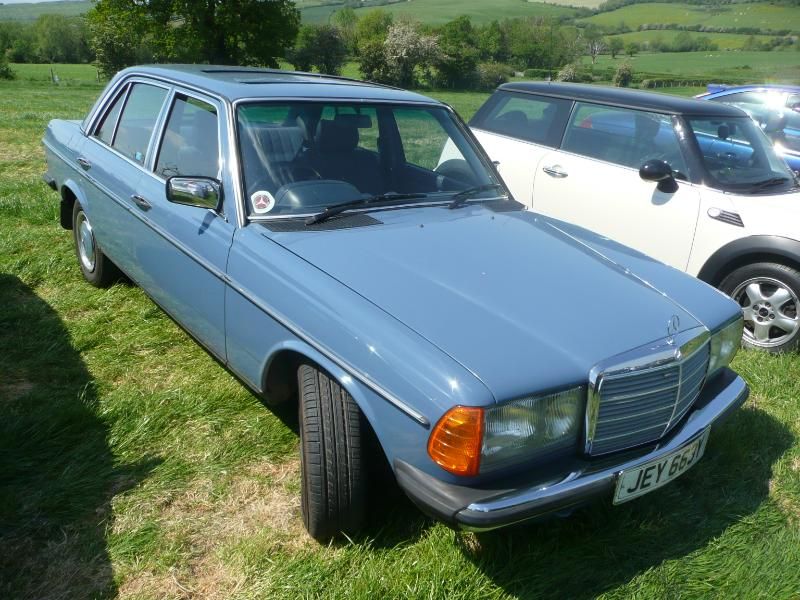 A late arrival on the Sunday was this 190SL. I saw in again later that evening, headed south on the M5.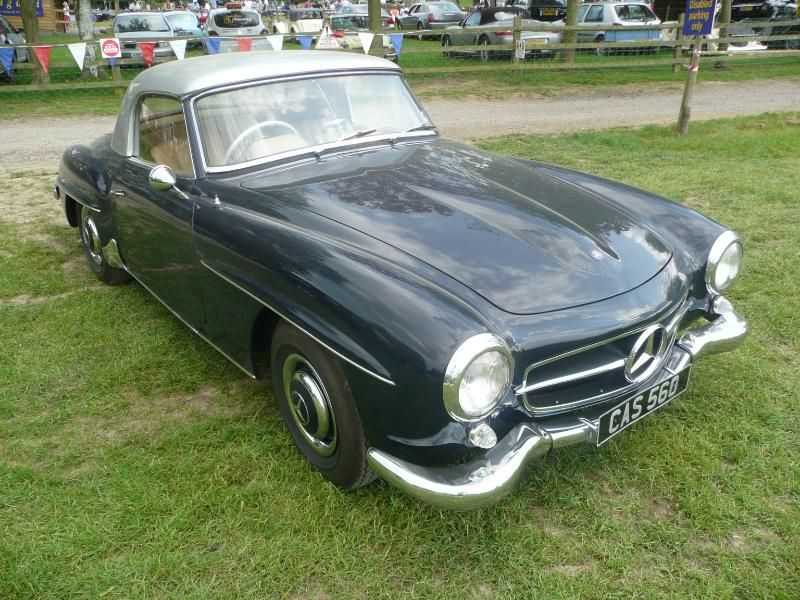 MG
There were a couple of the V8 engined MG R V8 cars from the mid 90s.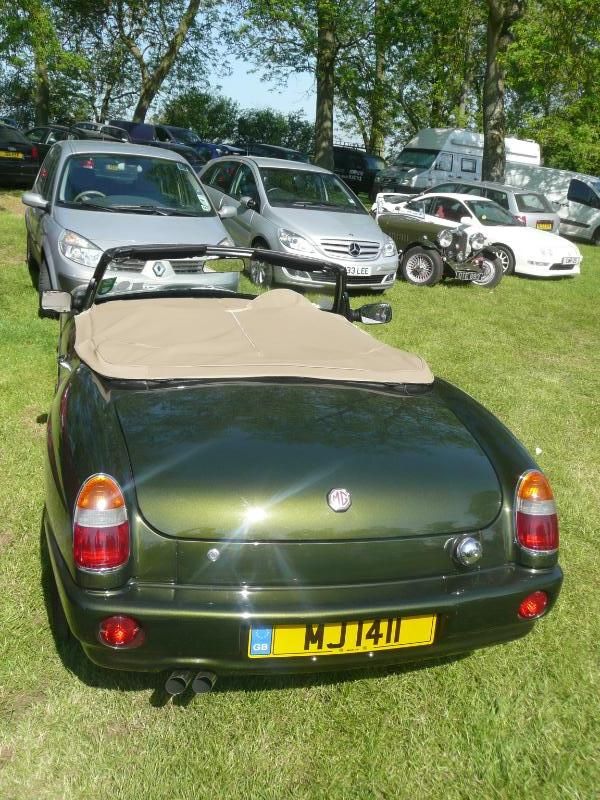 Midget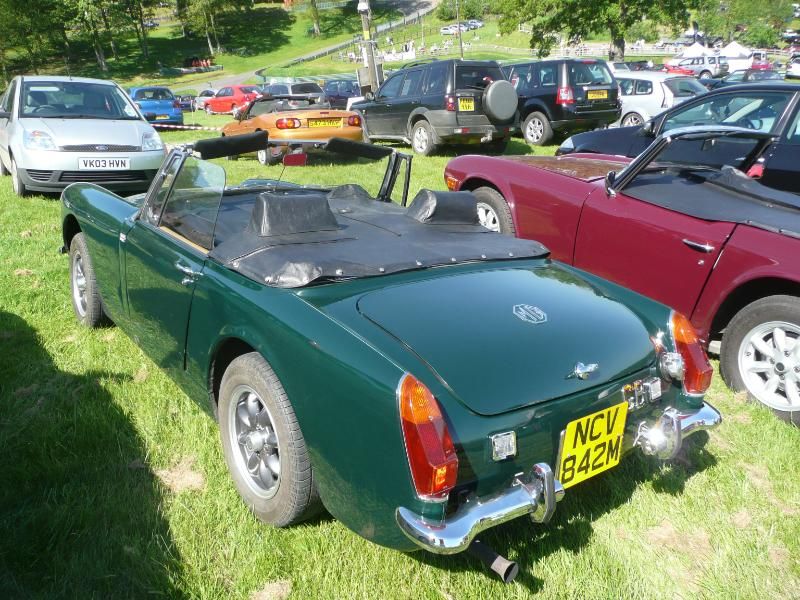 MGA in the rarer coupe guise
18/80
MINI
You don't often see a 1275GT these days.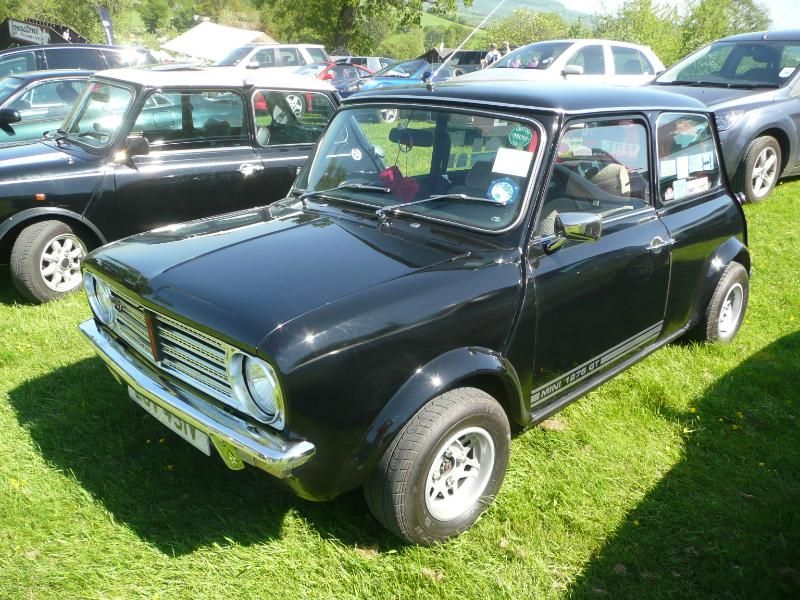 MITSUBISHI
Evo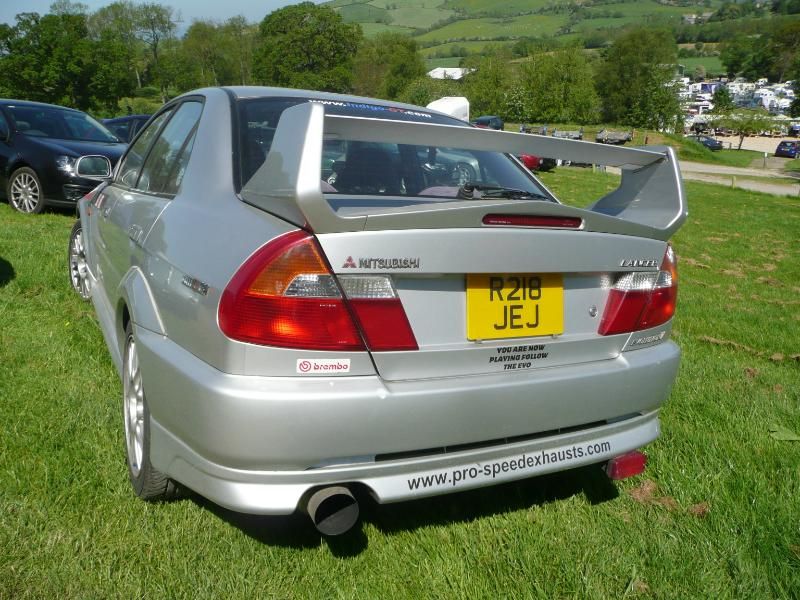 MORGAN
There were a lot of Morgans in the car park, with everything from traditional 1930s Three Wheelers, through some early Plus 4s, to the more common Plus 8s and the recent AeroMax.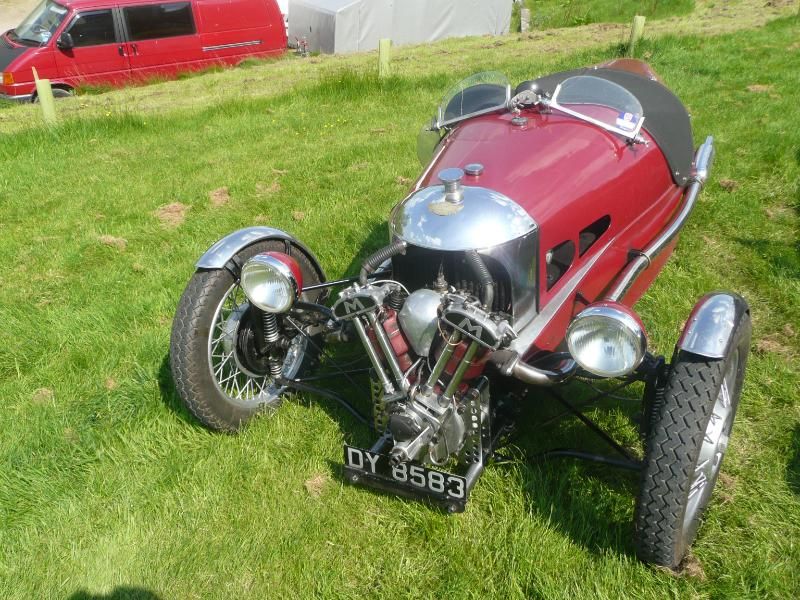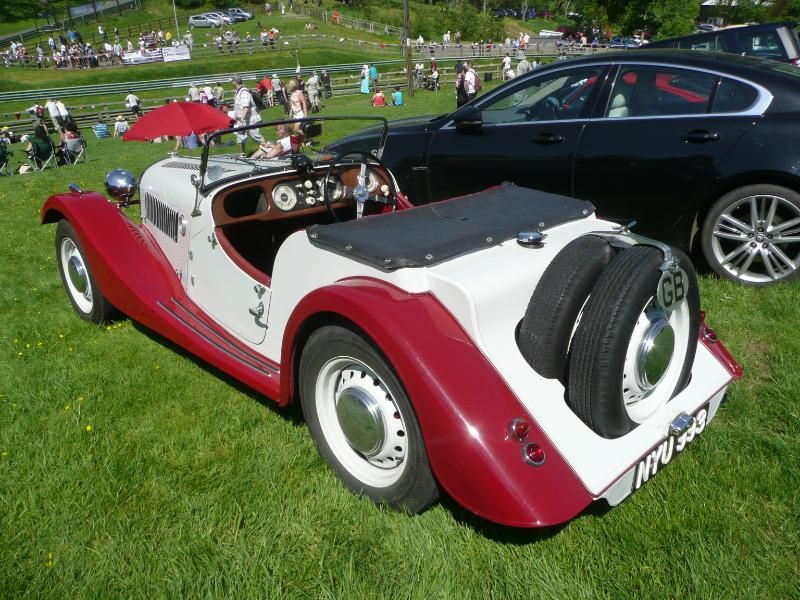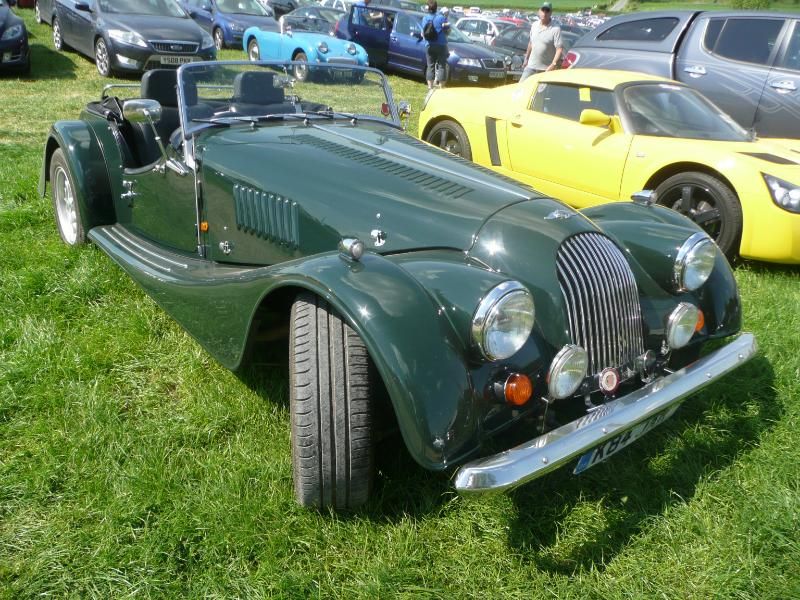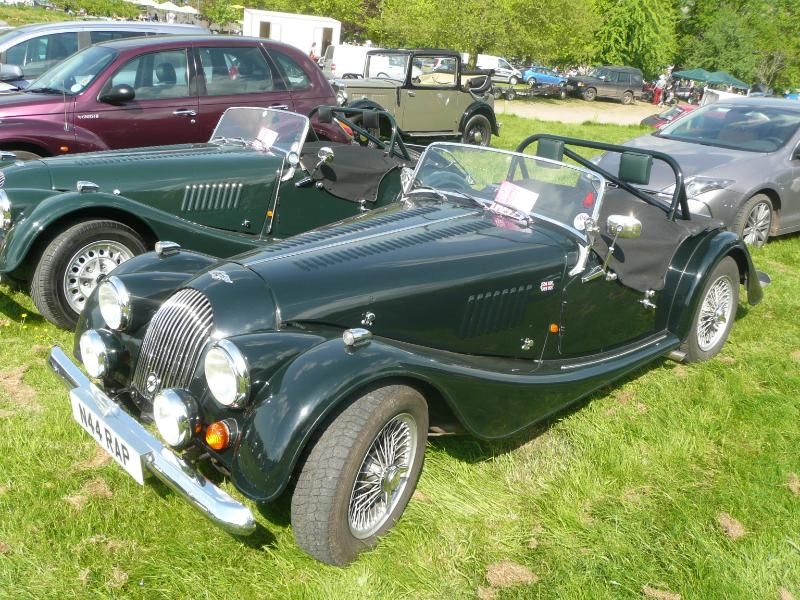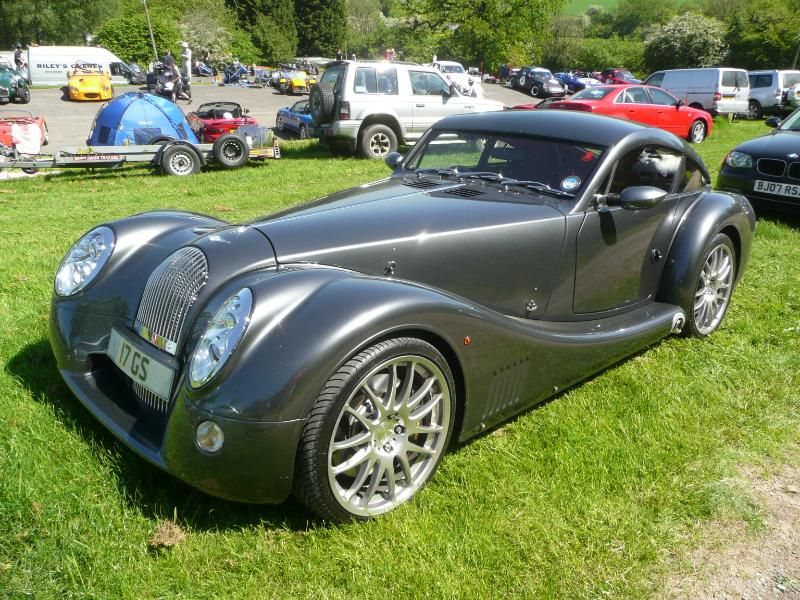 MORRIS
An early Morris Minor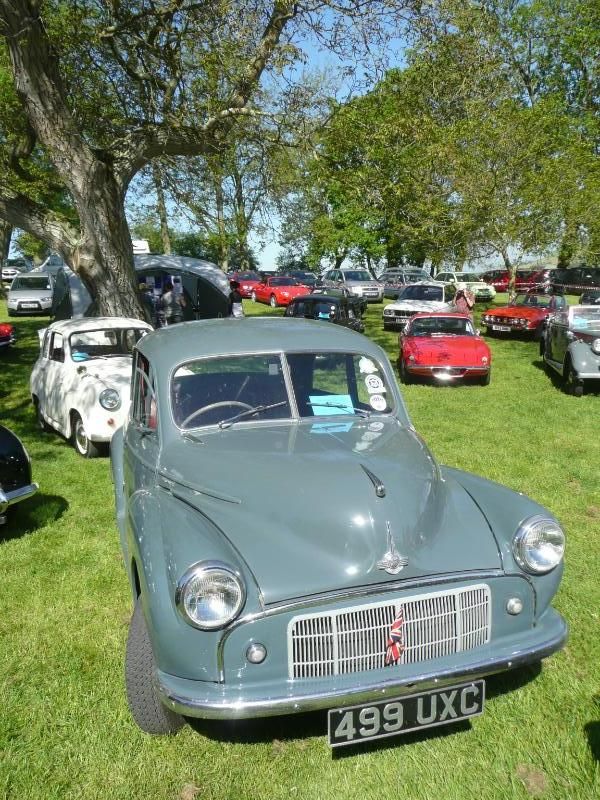 Morris 8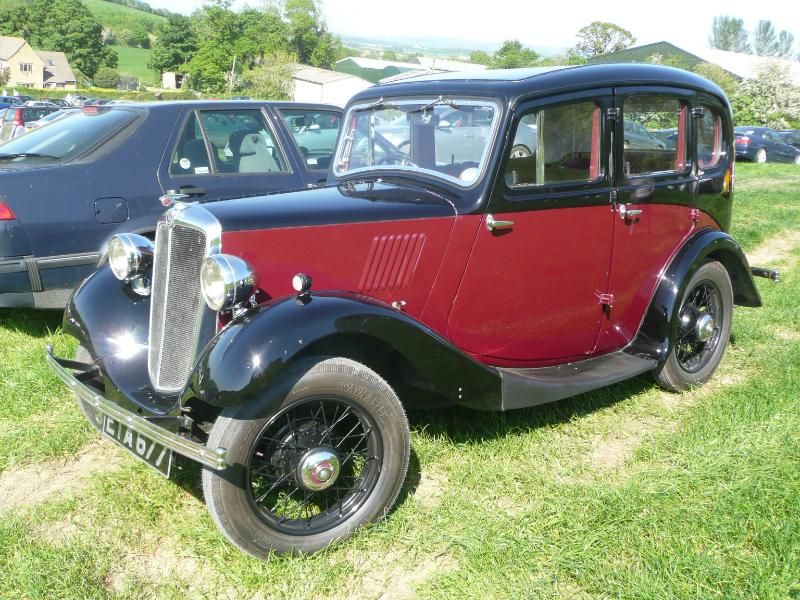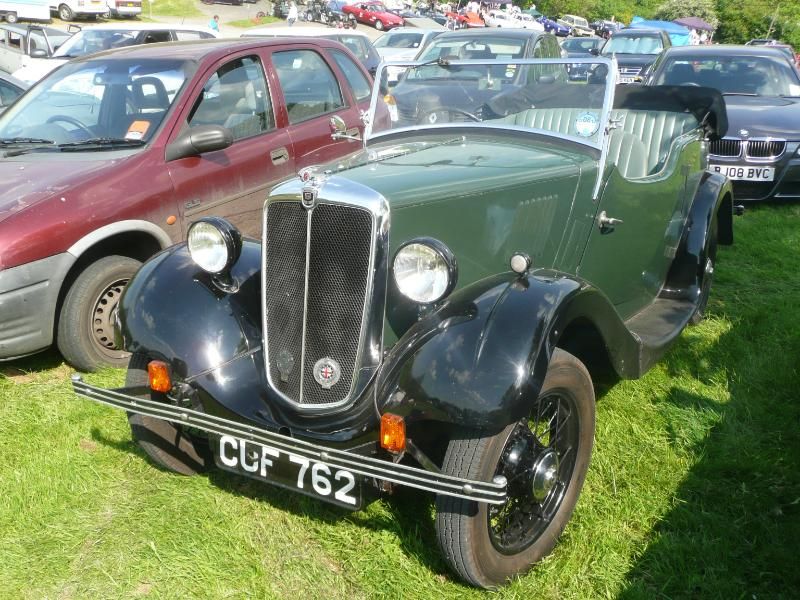 PEERLESS
This GT dates from the late 1950s. Later models were badged the Warwick GT.
PEUGEOT
This 309 GTi is a rare car indeed. All the more so when we noticed that it has a automatic gearbox. It looked absolutely pristine.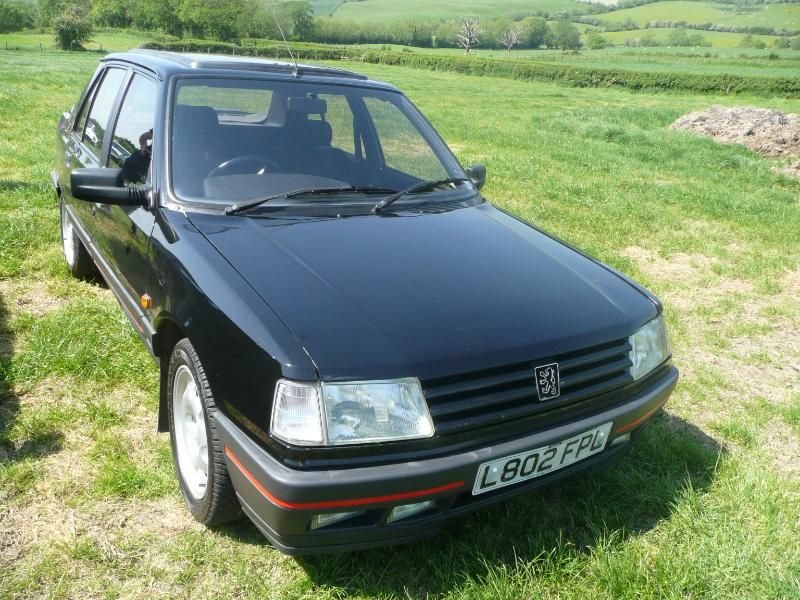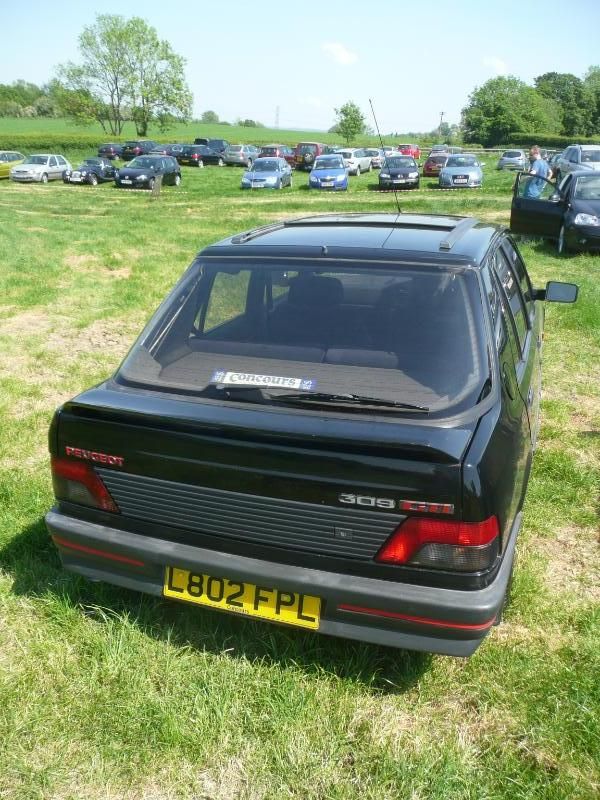 There were a few nice 205s in the car park as well.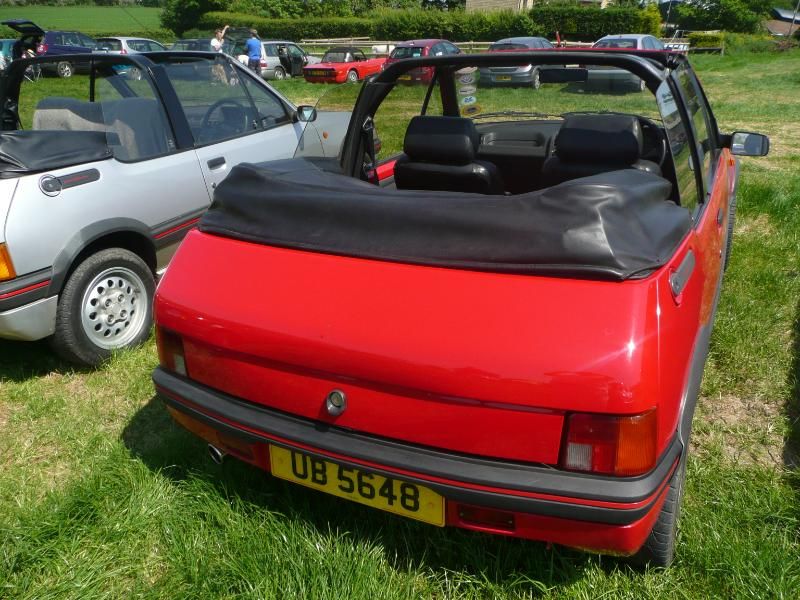 PORSCHE
Plenty of 911s, of all vintages and model types.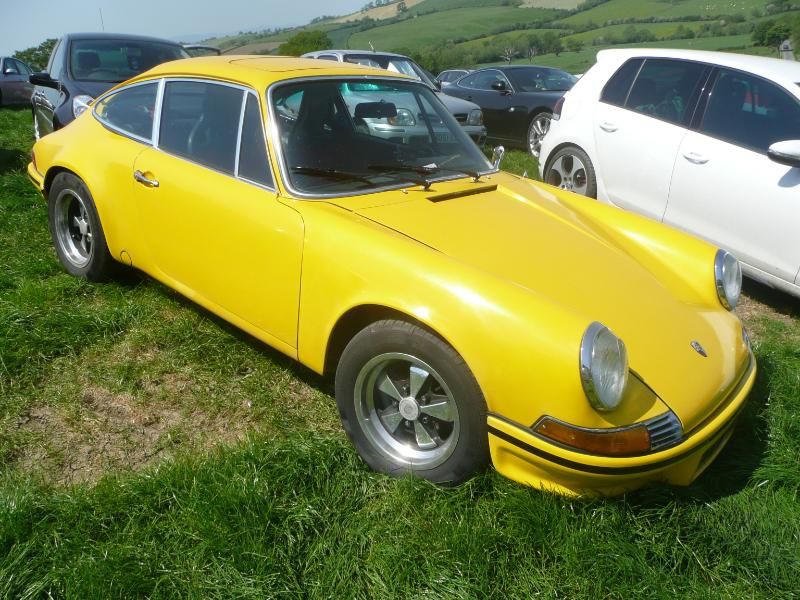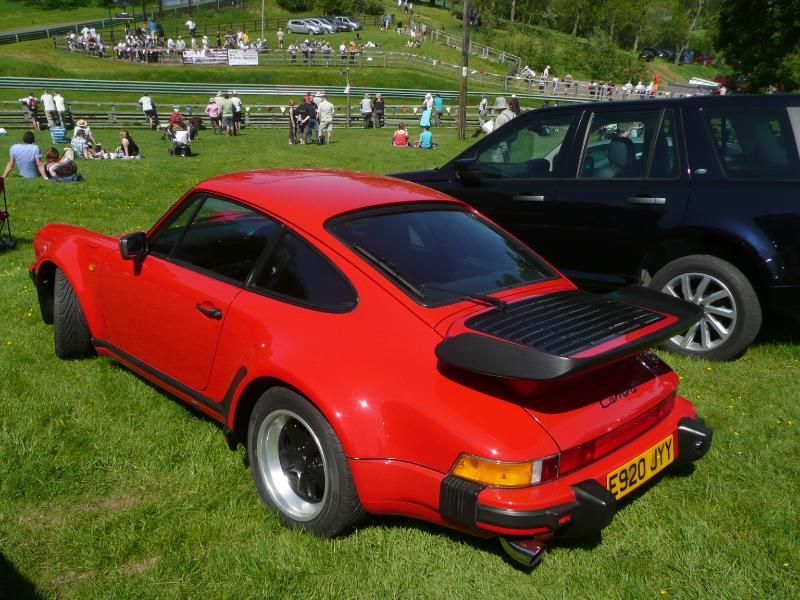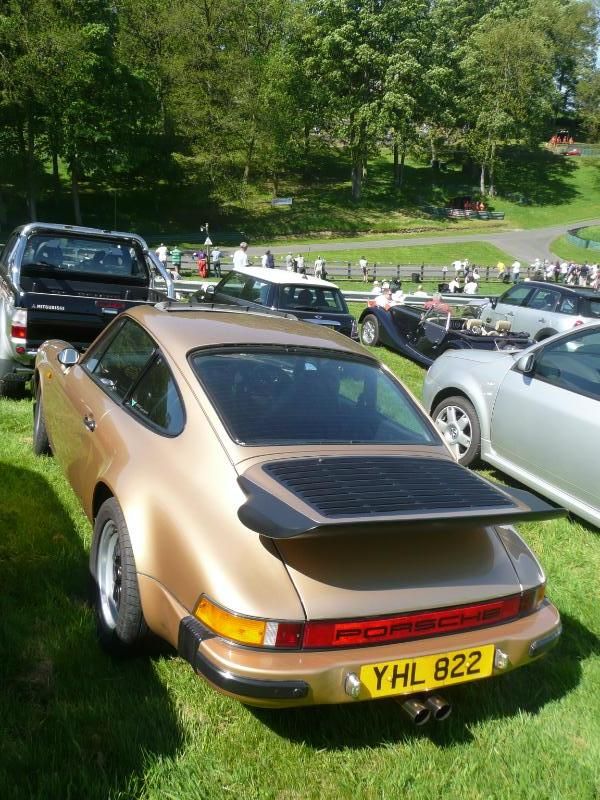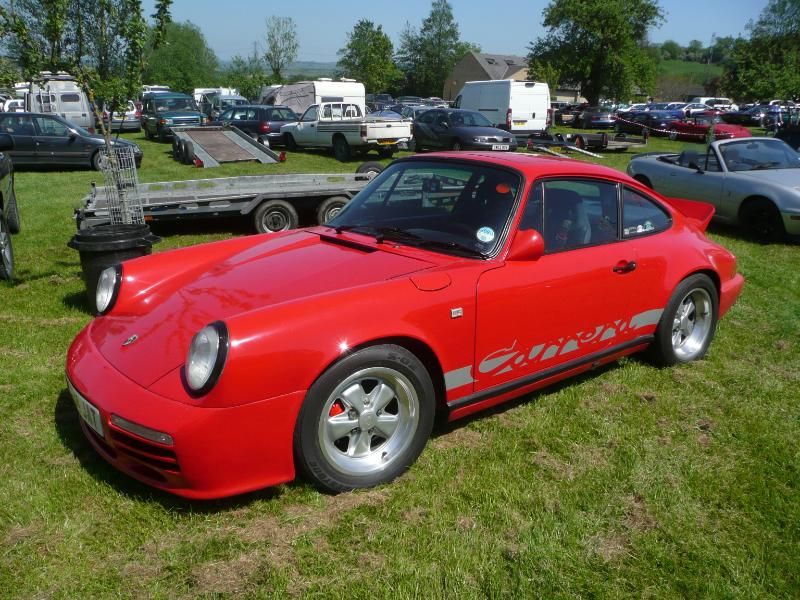 RENAULT
A rare sighting in the UK is the Laguna Coupe, a car which deserved to sell far better than it did. This one was from Luxembourg.
This Avantime was in corner of the public car park away from the other examples of the model.
RILEY
It is the VSCC event where Rileys really dominate the car park, but there were a few at this event, including some 1930s models and the early 1950s RM cars with both an RMA and an RME.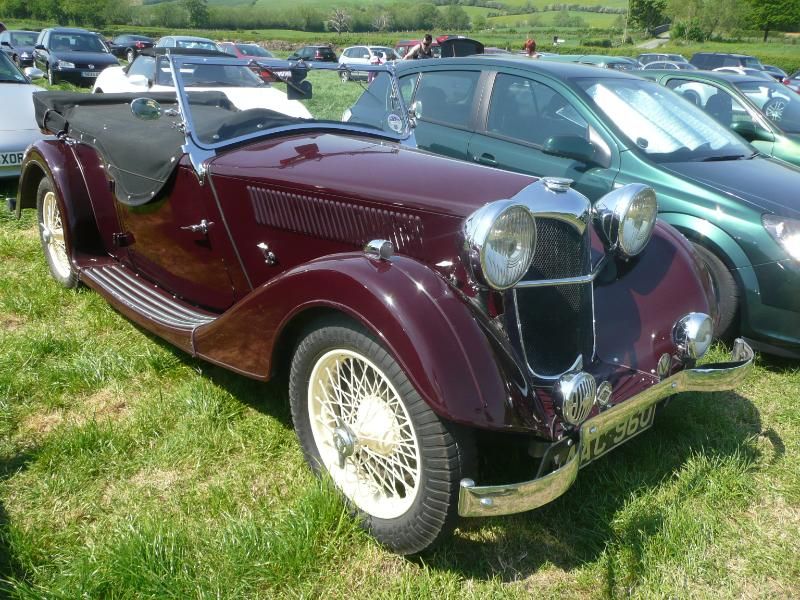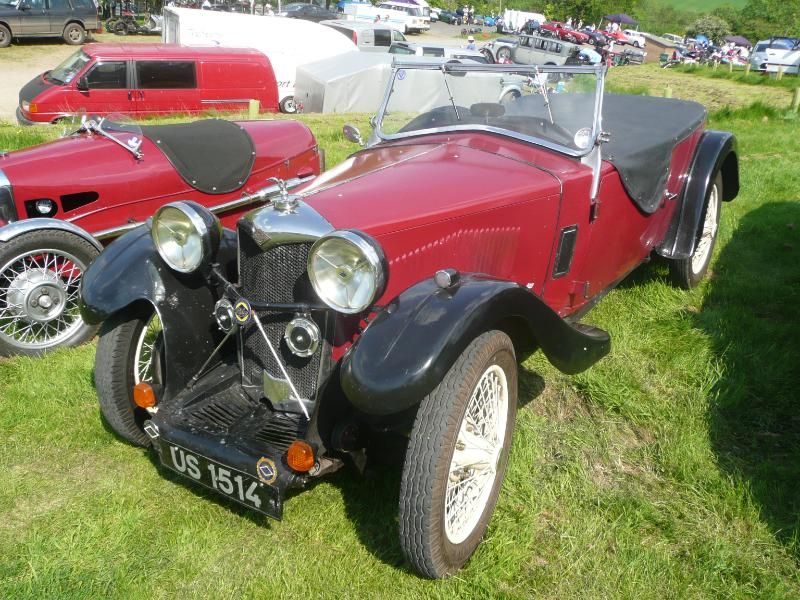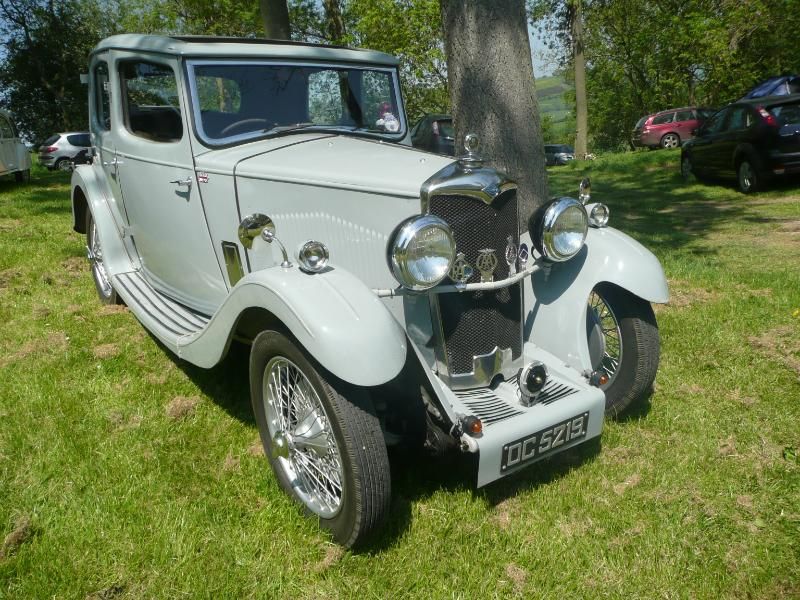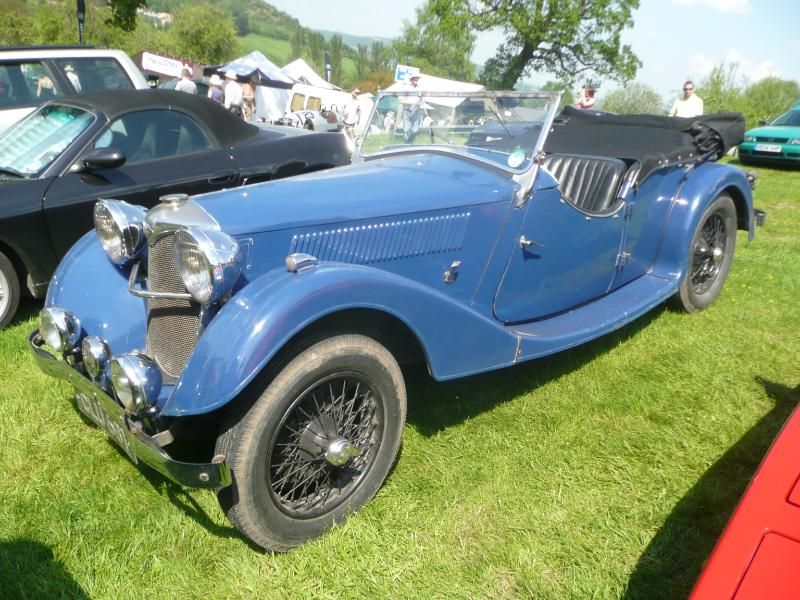 ROLLS-ROYCE
The very imposing Silver Dawn.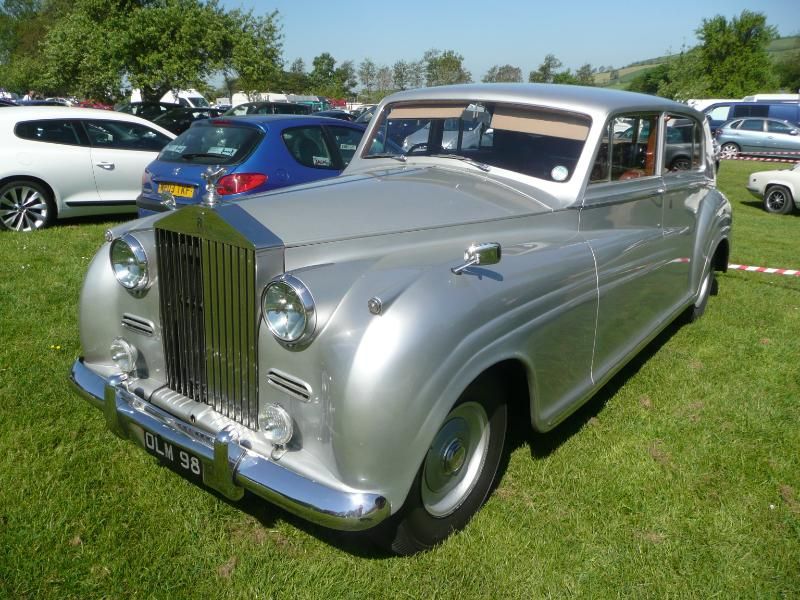 ROVER
On the Saturday there was a strong showing from the 75/ZT Owners Club who had a large number of cars on display.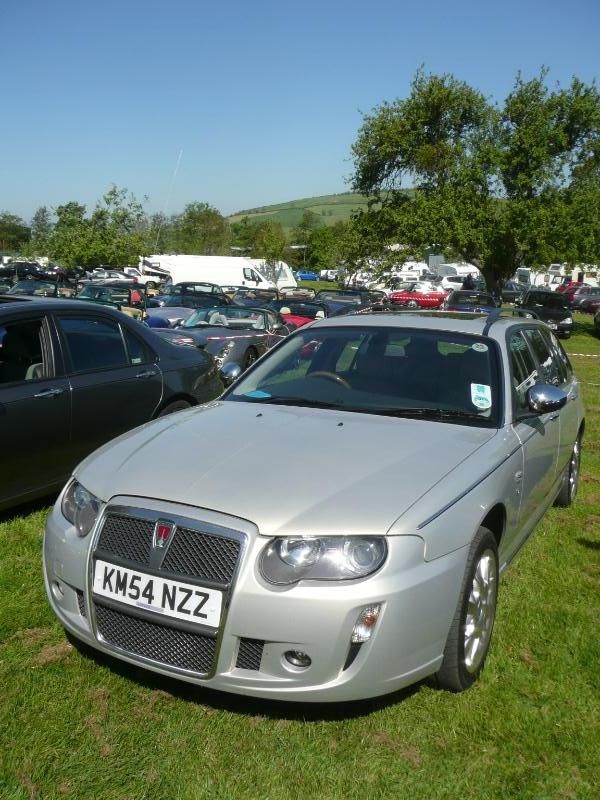 With its B plate, this is a very early example of the P6 model 2000.
STANDARD
Ten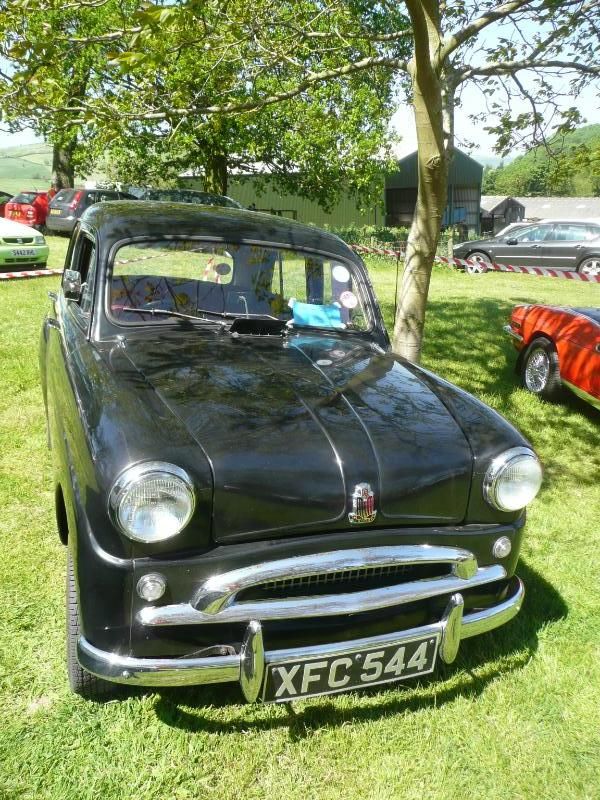 SUNBEAM
Tiger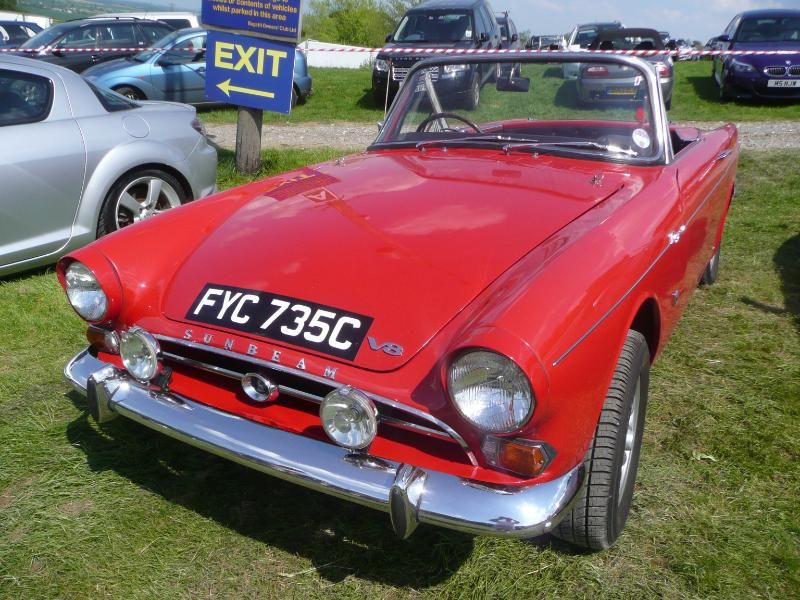 SWALLOW
Not one, but two examples of the Doretti. There was a folder with a photographic record of the restoration of the red car. What a labour of love, but the end result is deeply impressive.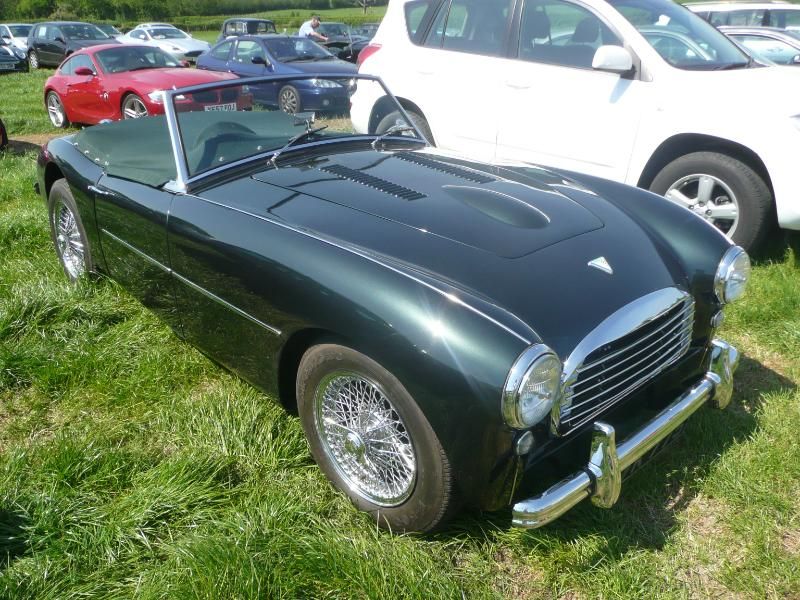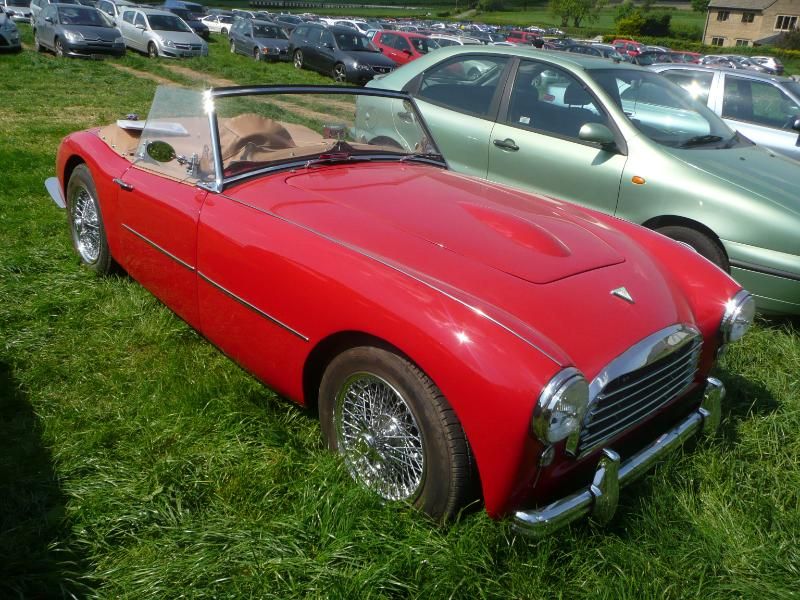 TOYOTA
Celica GT-Four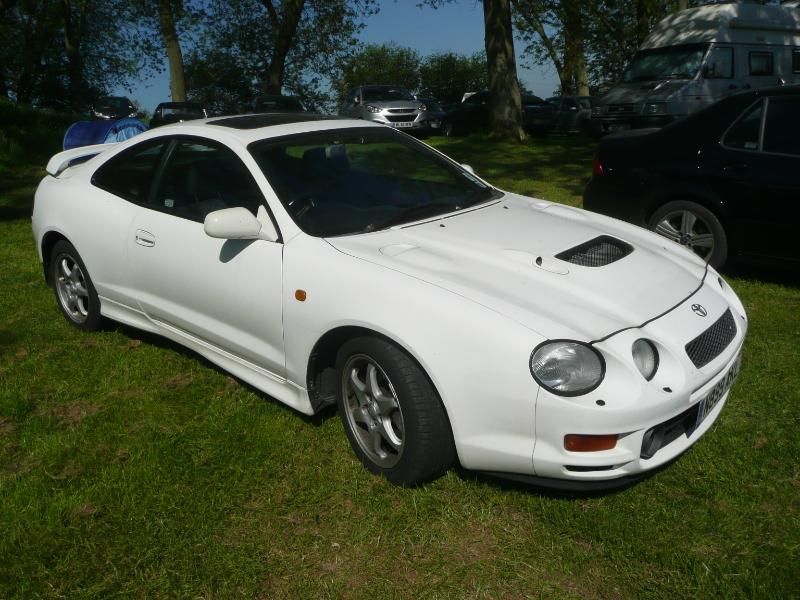 TRIUMPH
This would have been perfect weather for a TR, and several had been brought along.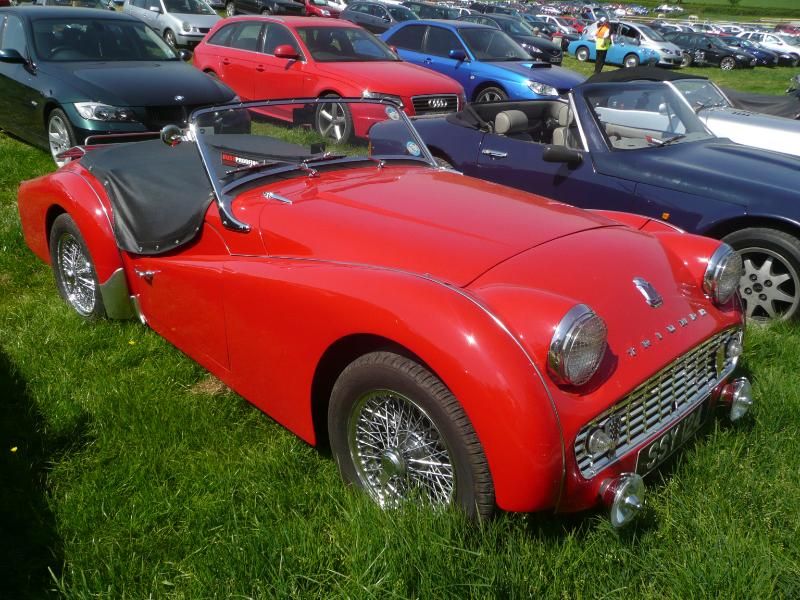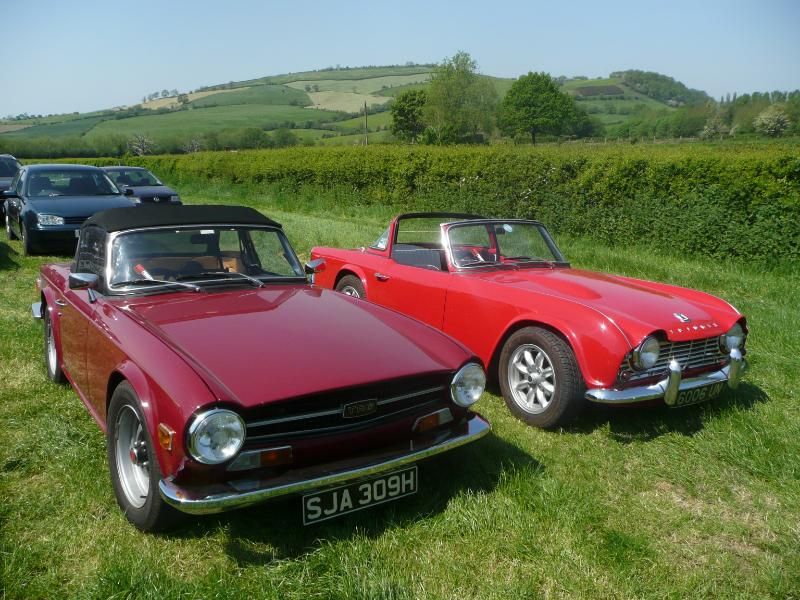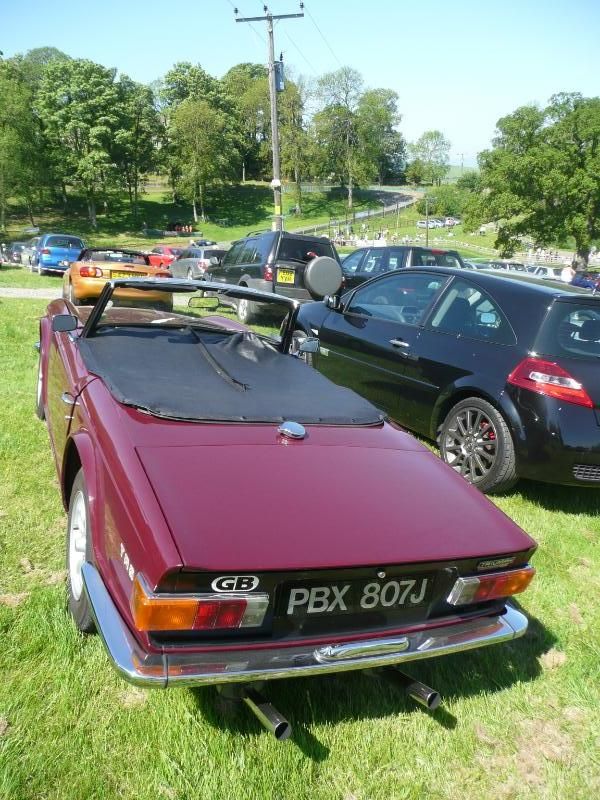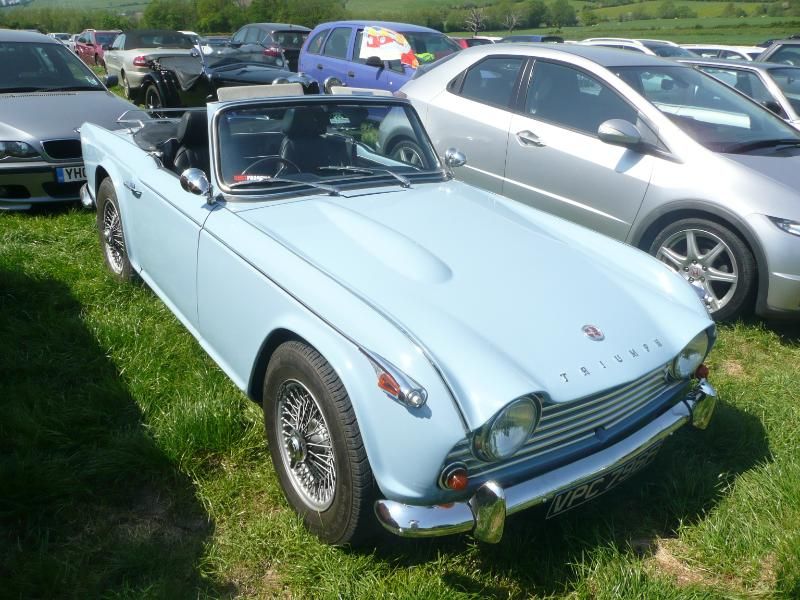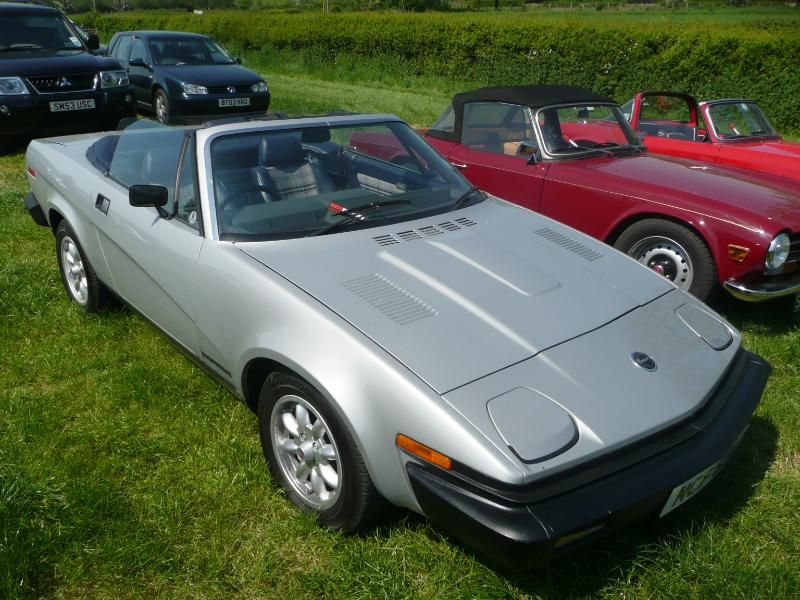 There were also a couple of Vitesse models.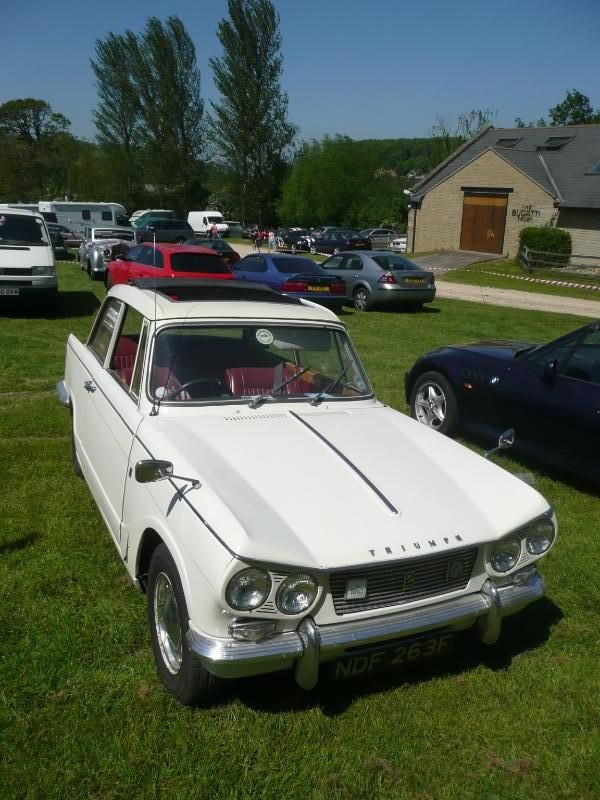 TVR
On the Saturday, there was a vast display of TVRs courtesy of one of the area Owners Clubs, and the array of cars from the Taimar through various "Wedges" to the last Tuscan and Sagaris models, made for a colourful sight indeed.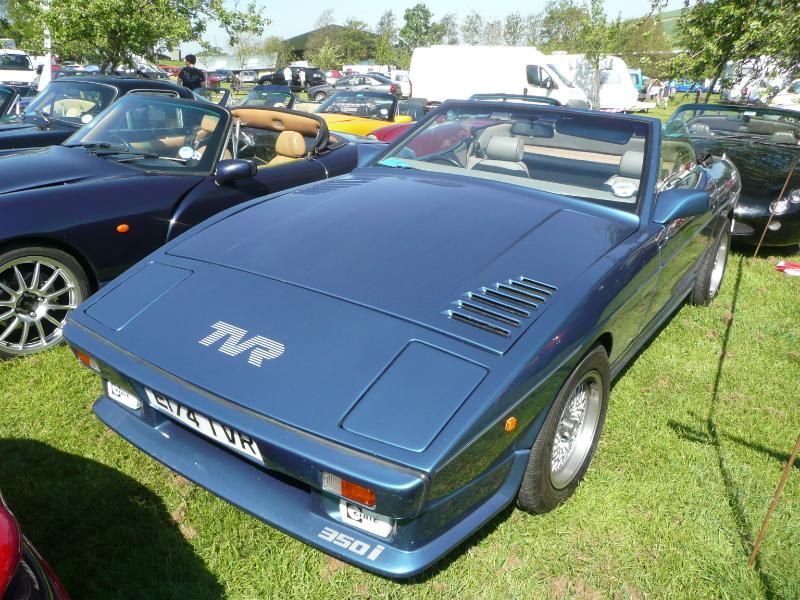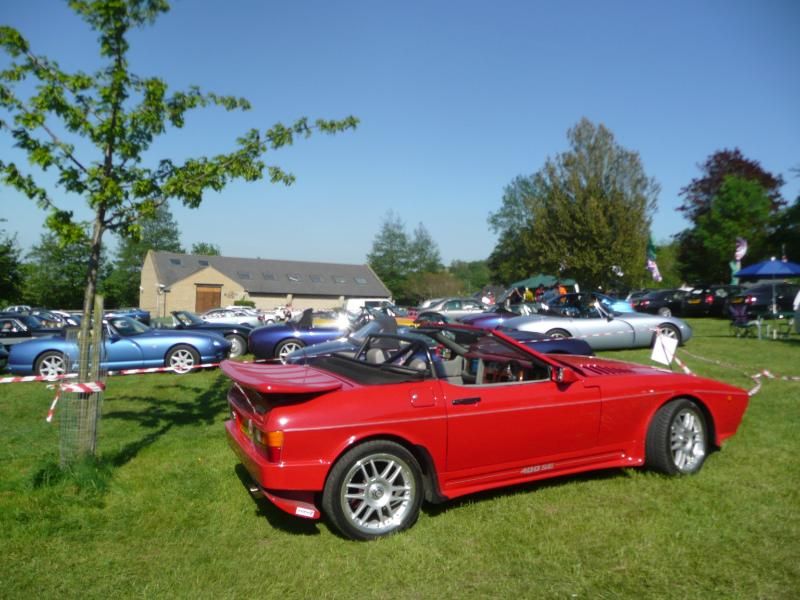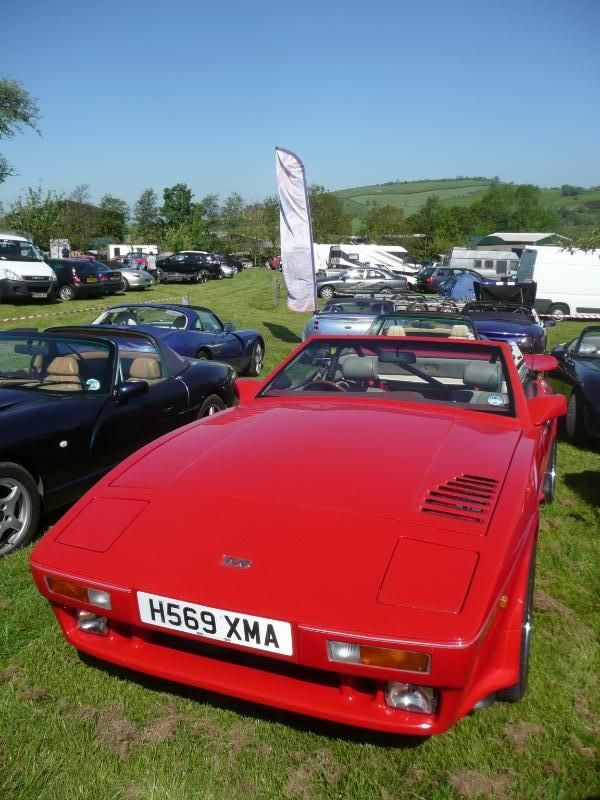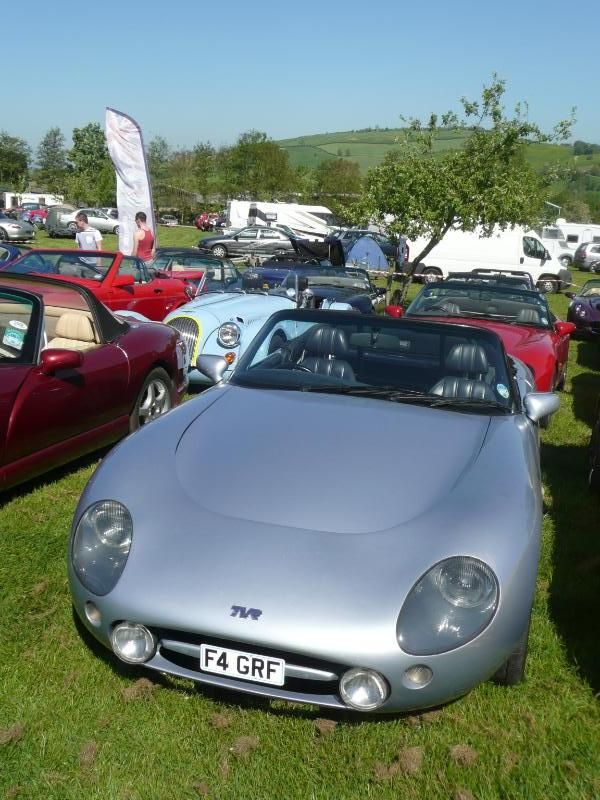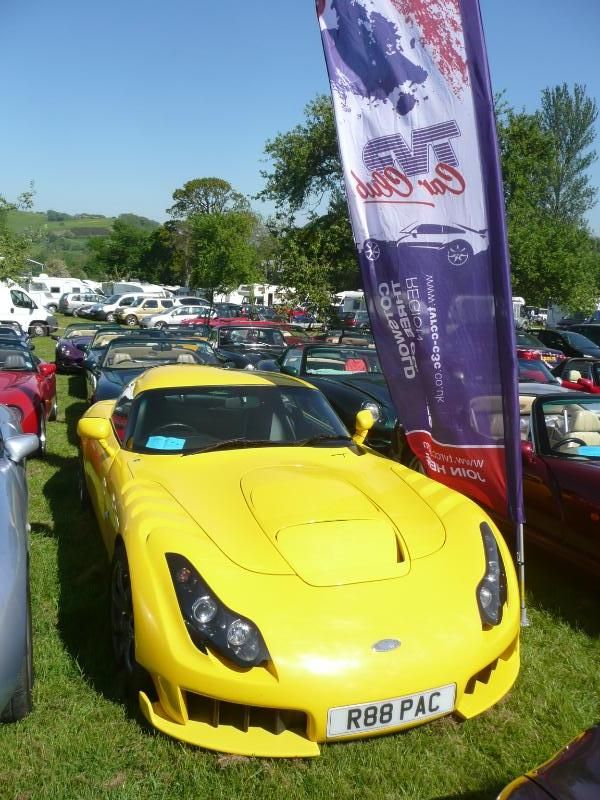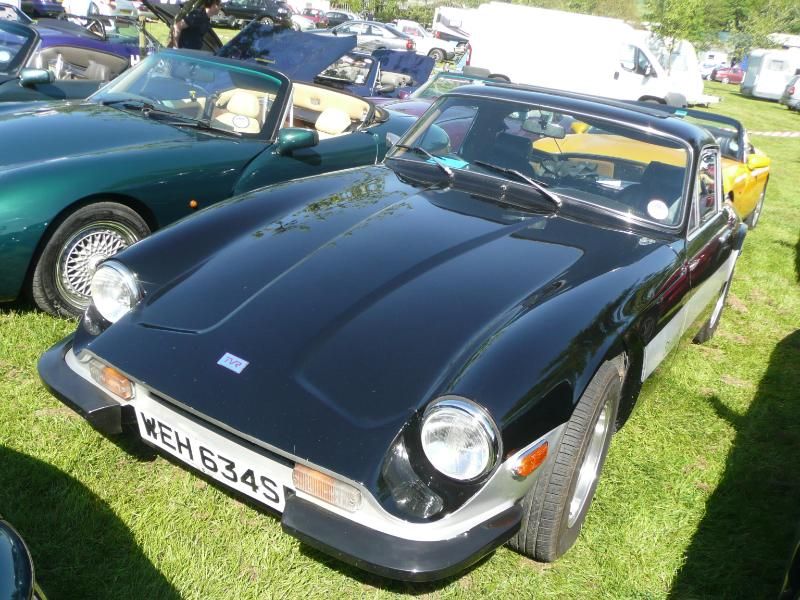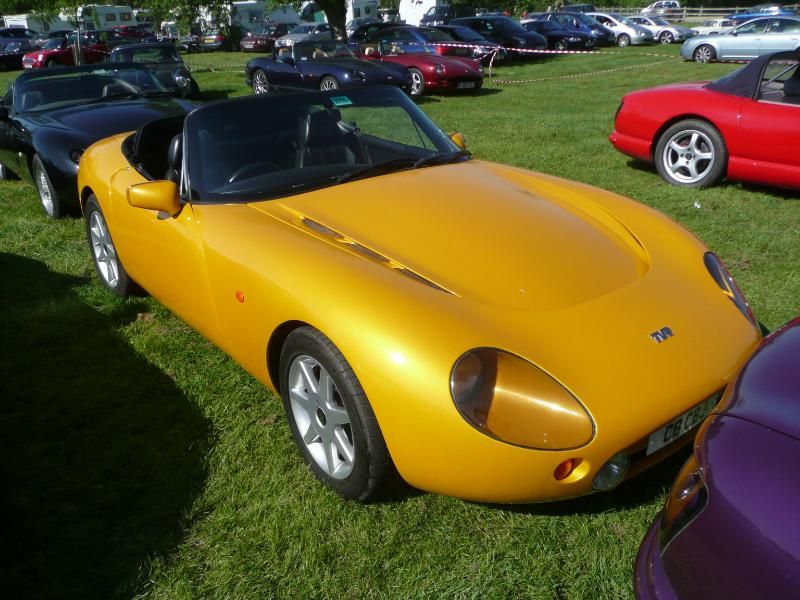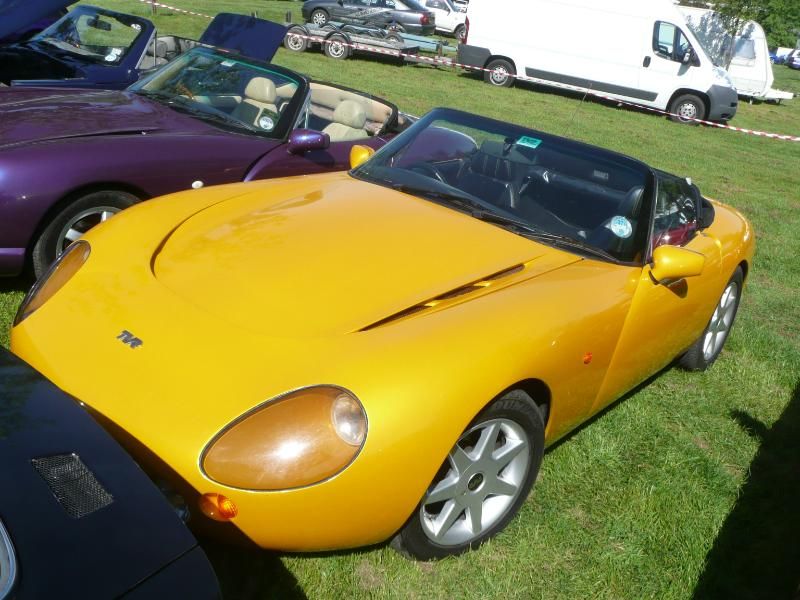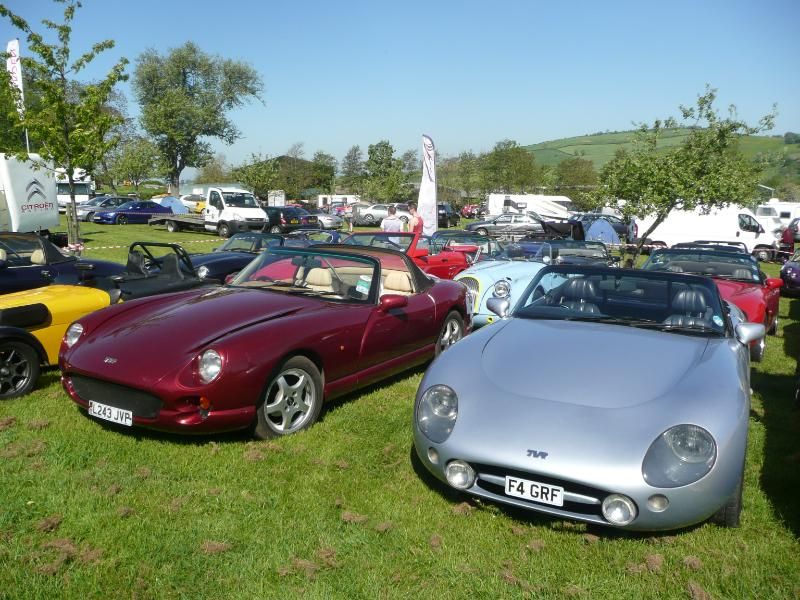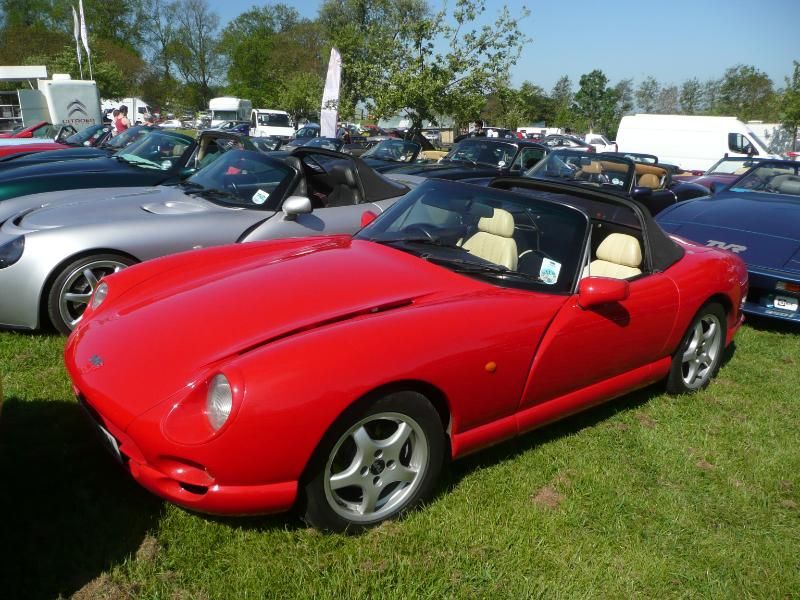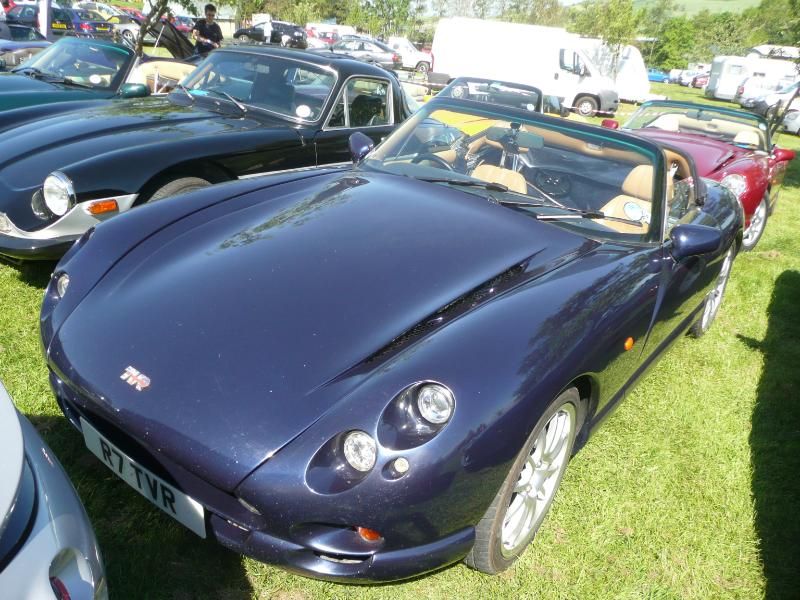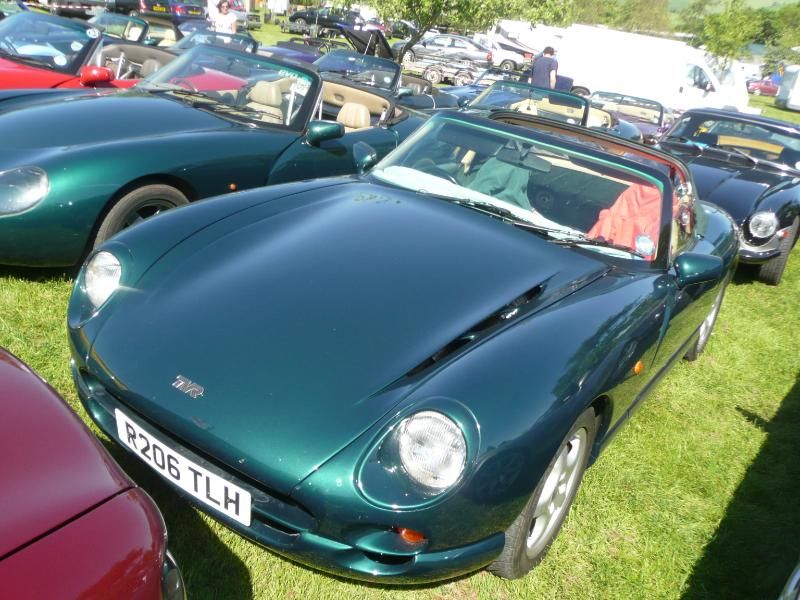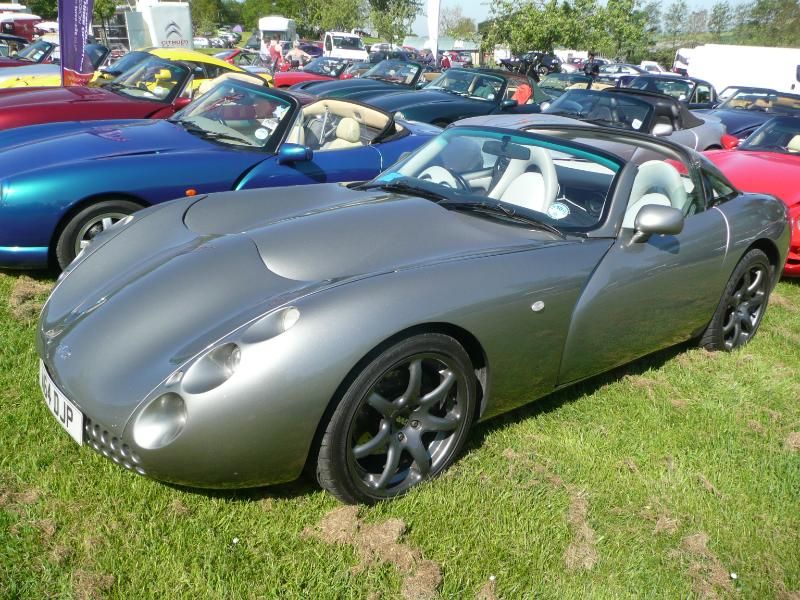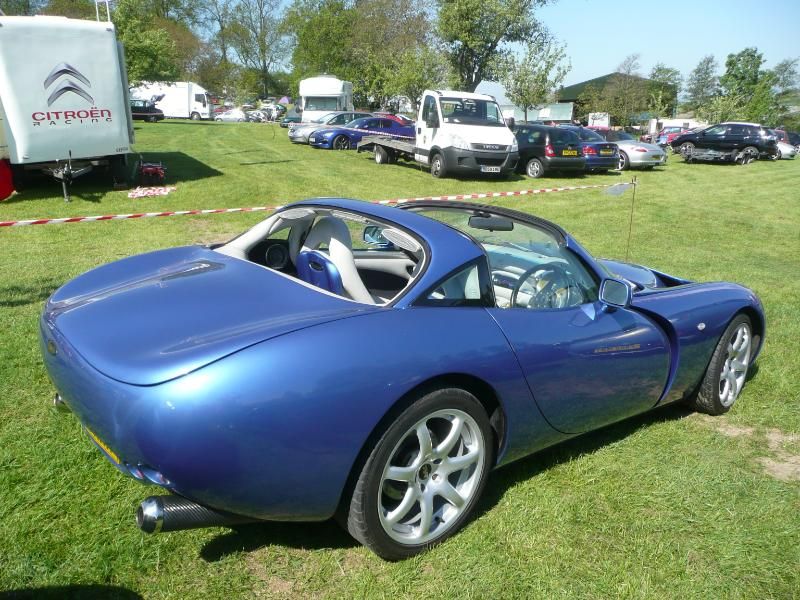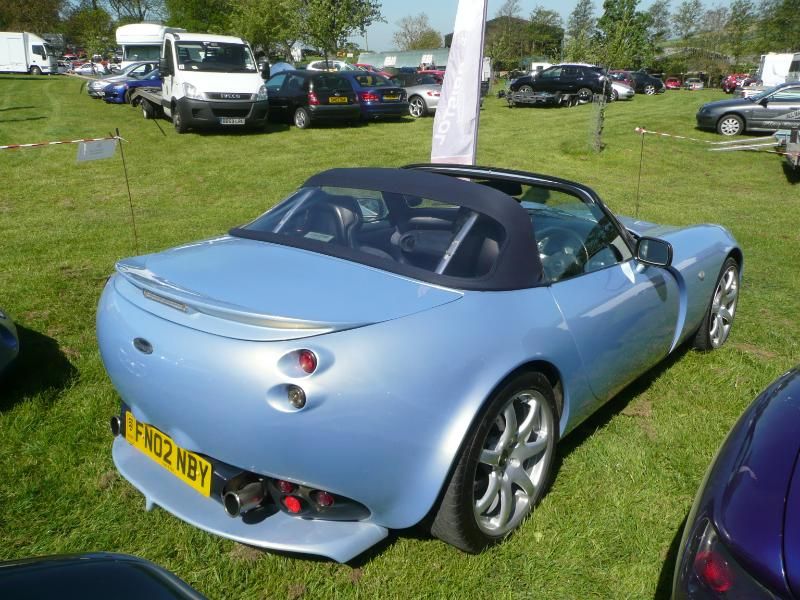 There were plenty of other TVRs parked up in the car park on both days, too.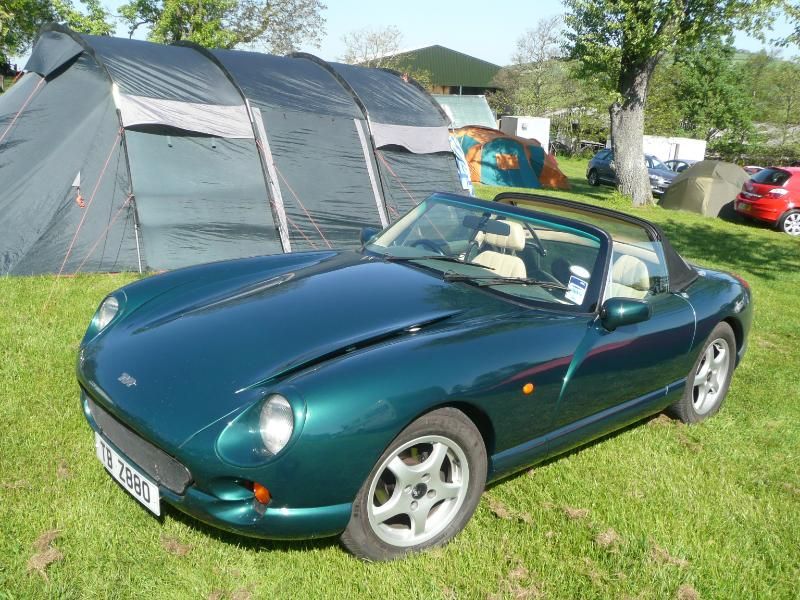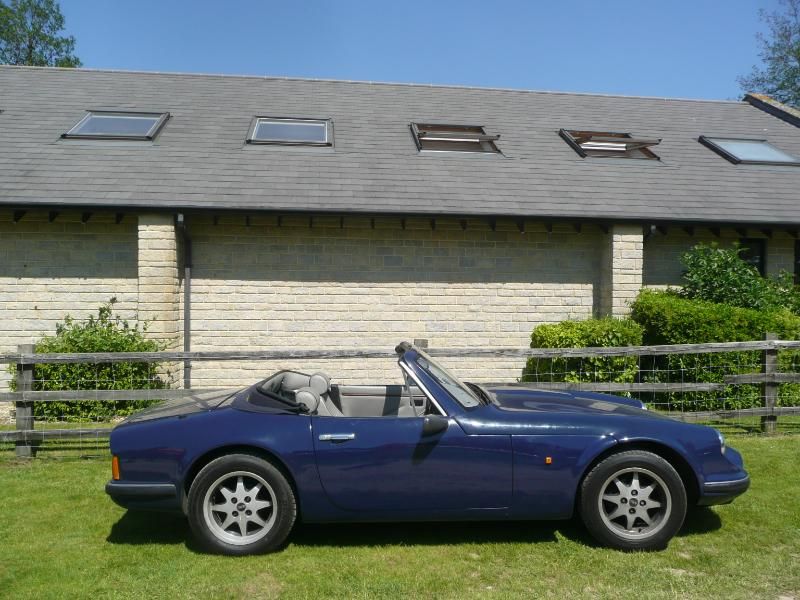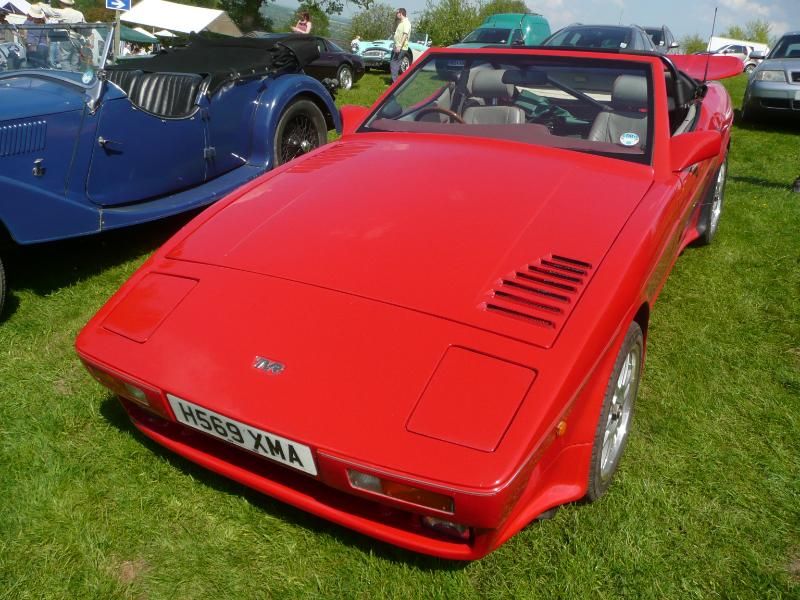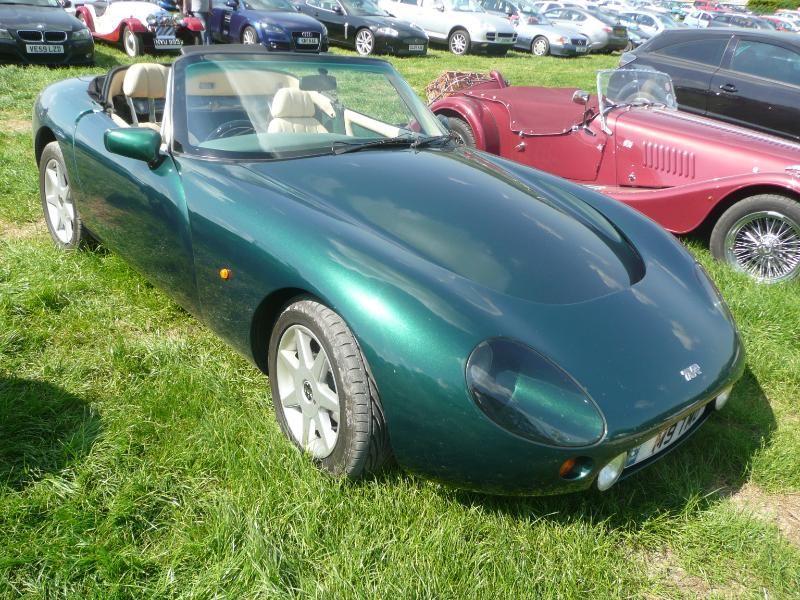 VAUXHALL
There were a couple of 30/98s. Vauxhall's expensive and impressive sports car of the early 1920s in the car parks,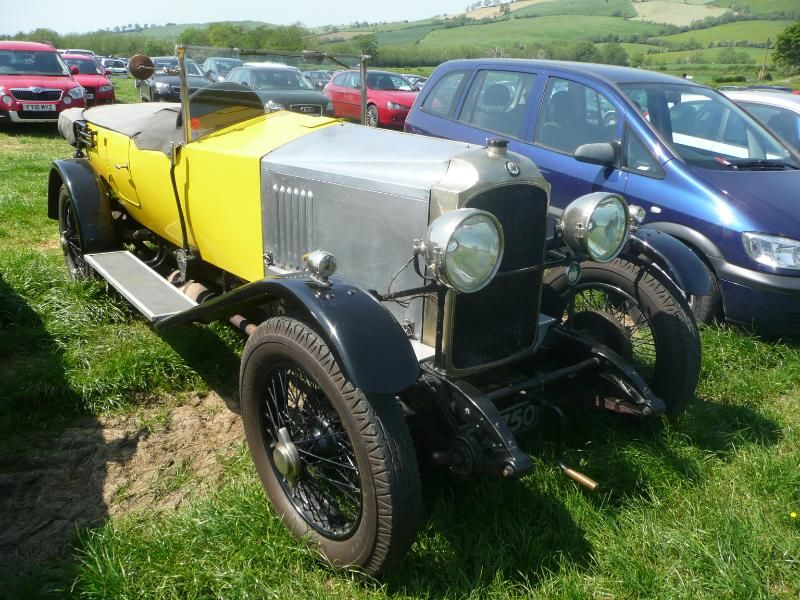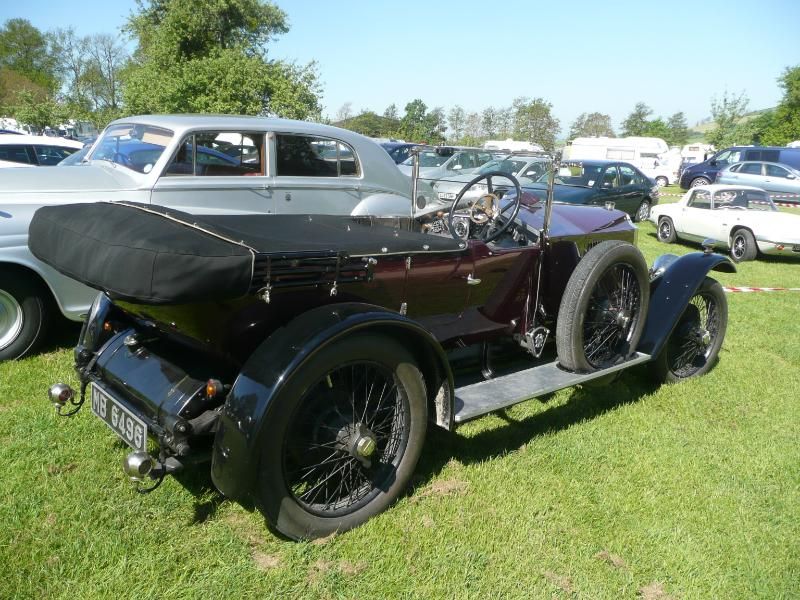 We also found this, which is technically a Holden, the latest VXR model.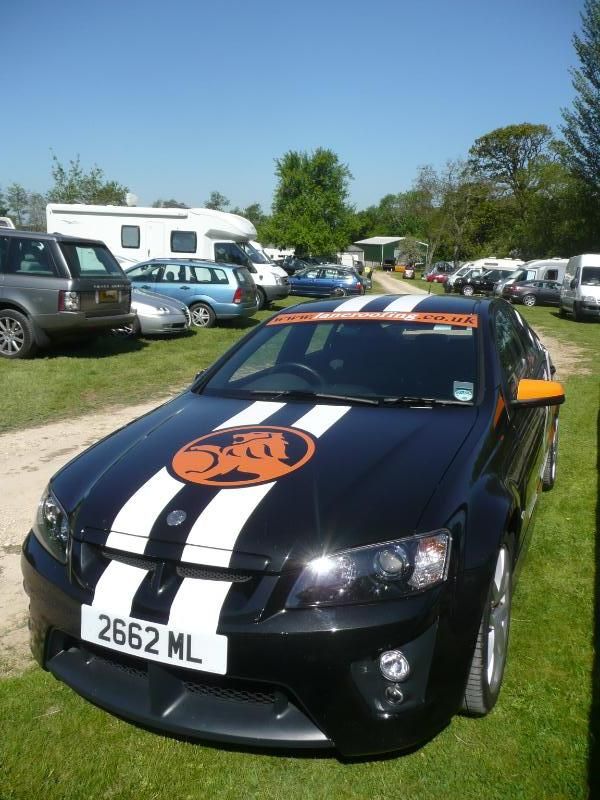 IN THE PADDOCK
It was not just the cars that were the attraction here. The Can Can girls drew large crowds at every performance. With a new routine for 2012, they were far more energetic, with somersaults and hand stands included. Must have been tough given the heat of the day, but a splendid spectacle.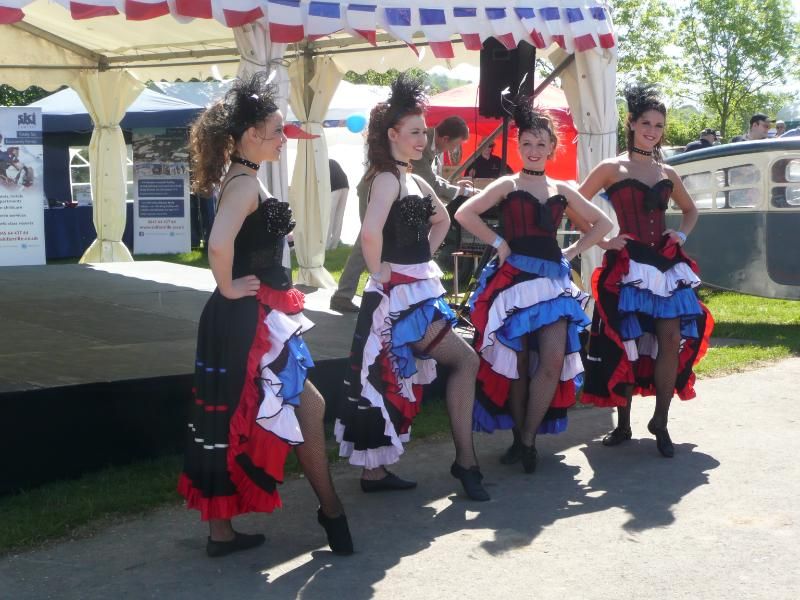 Elsewhere there were reminders of France, with the Gendarmes, the Onion Sellers and even some signs "traduites en francais"!.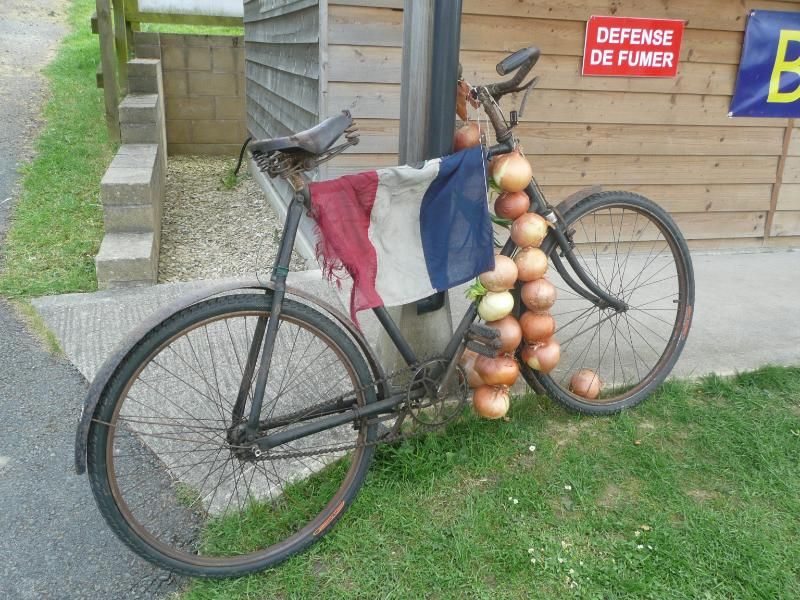 There were of course plenty of cars in the Paddock area. With a full program of racing on both days, and lots of different classes, there was plenty of variety.
ABARTH
This is a regular at the venue. Standard road car in Esse esse format.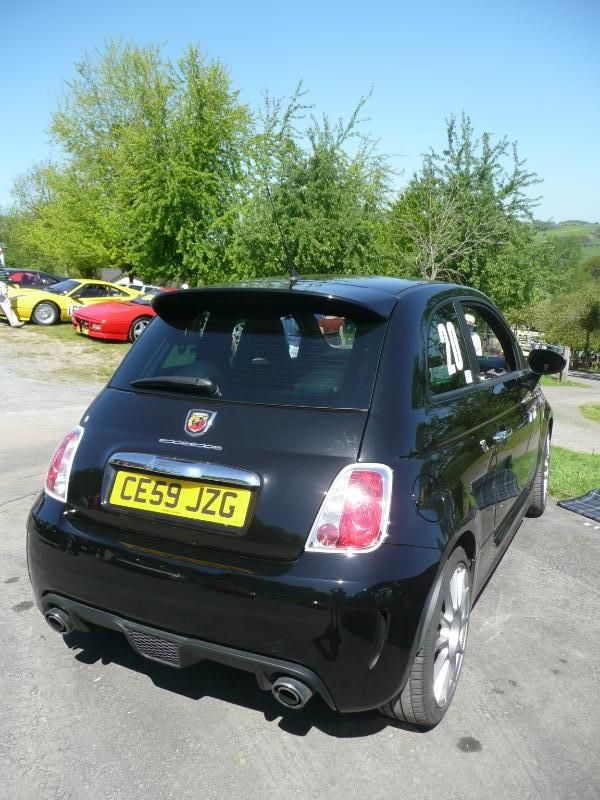 AC
There were a couple of examples of the Sociable, an early motorised trike.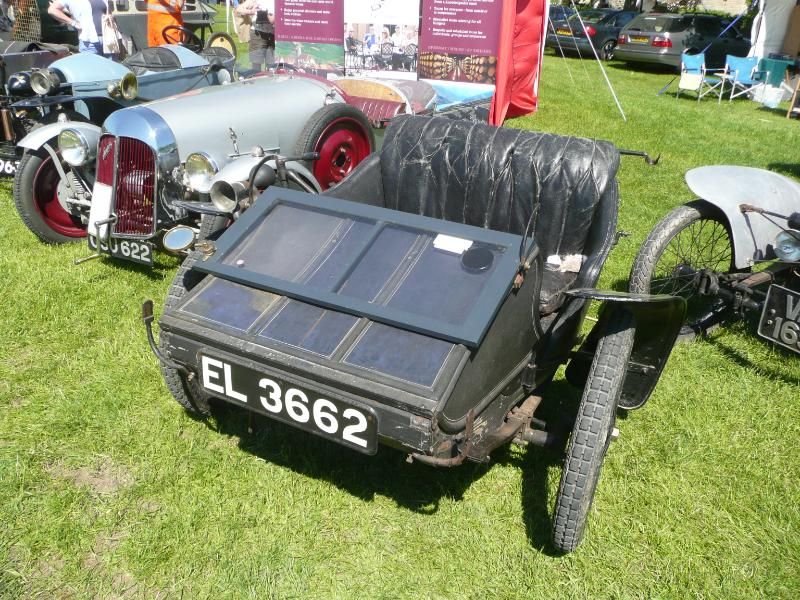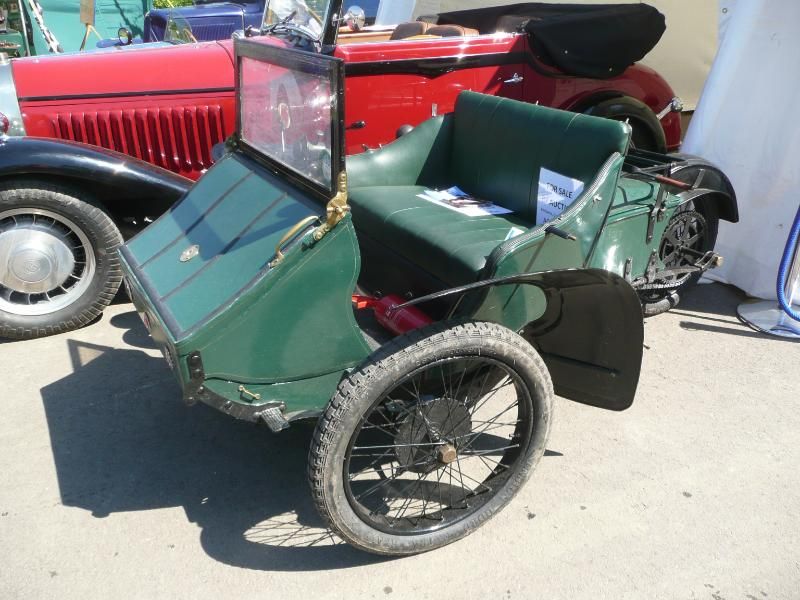 ALLARD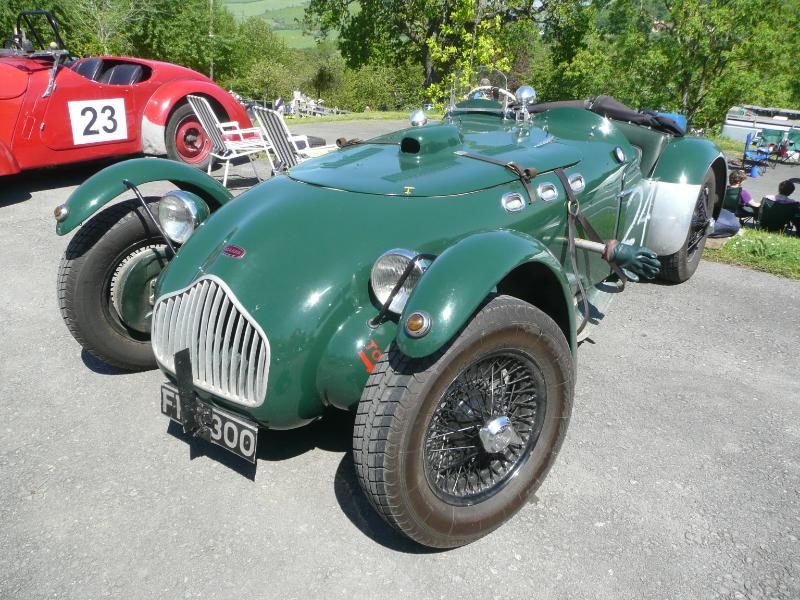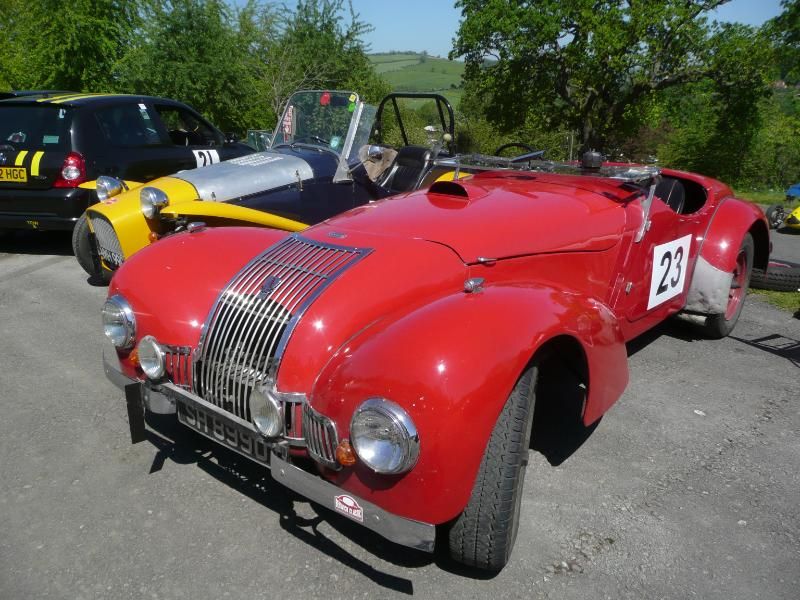 AMILCAR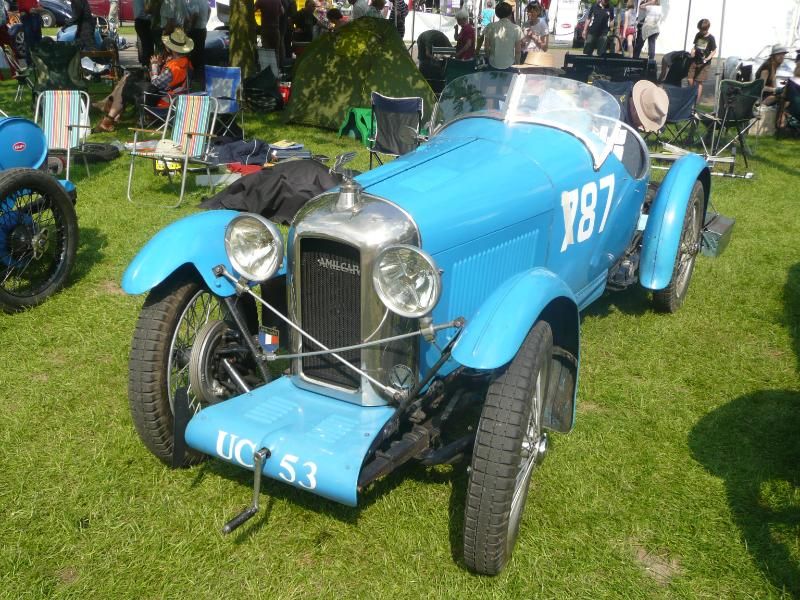 AUDI
Quattro Sport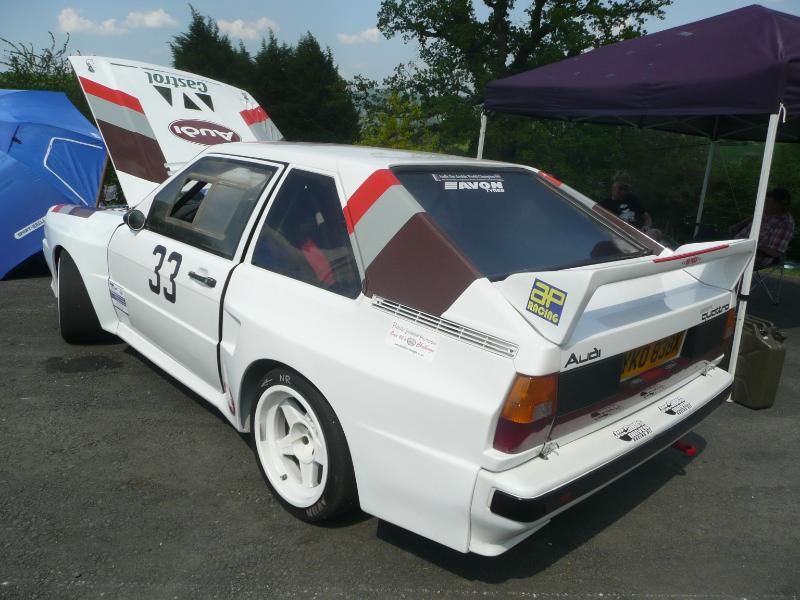 AUSTIN
Seven Special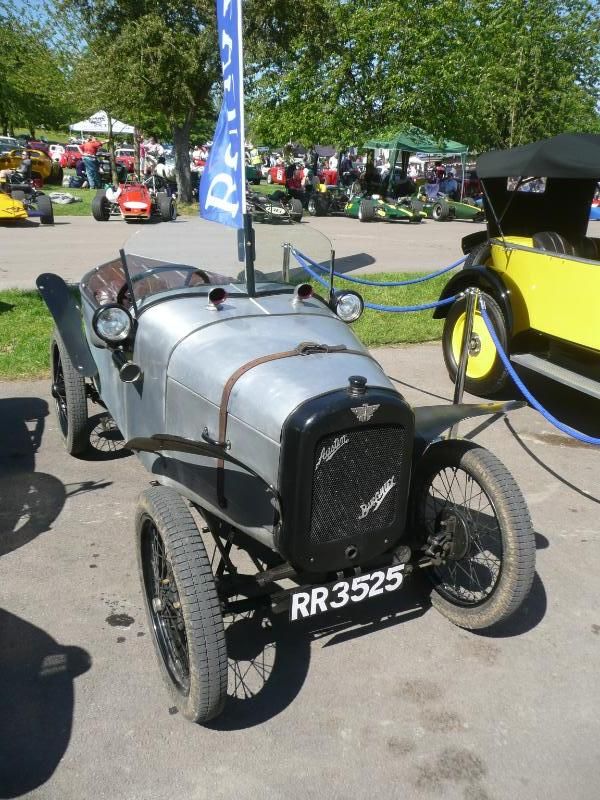 AUSTIN-HEALEY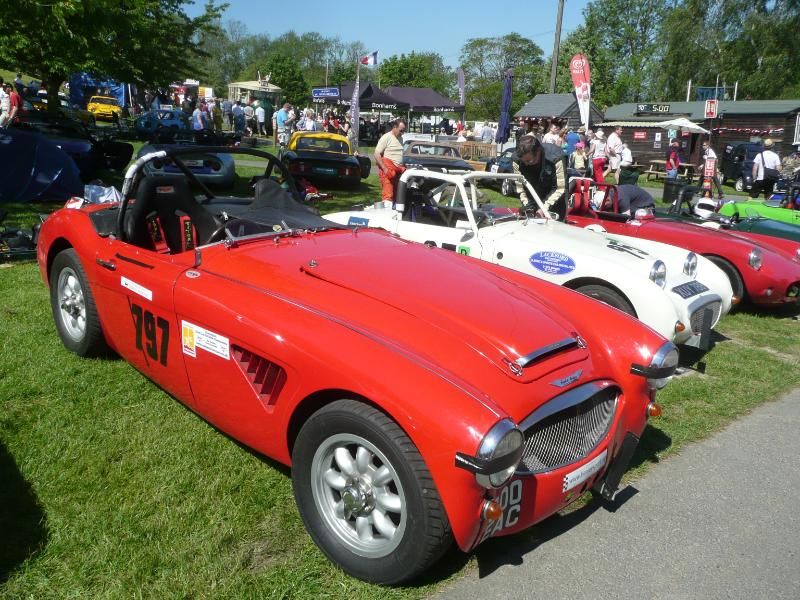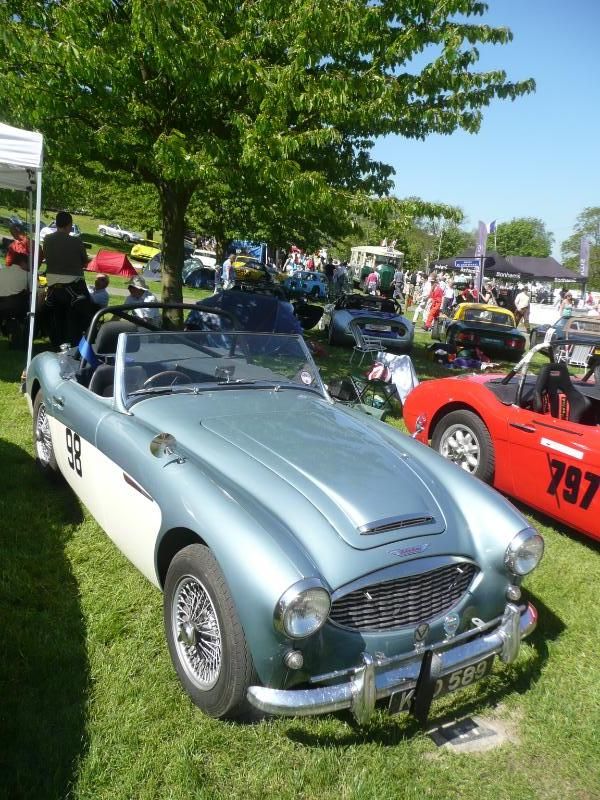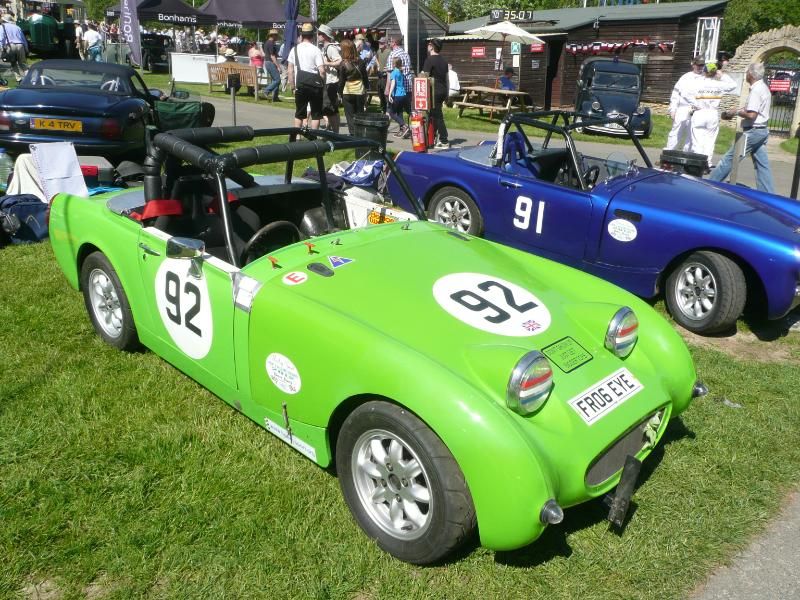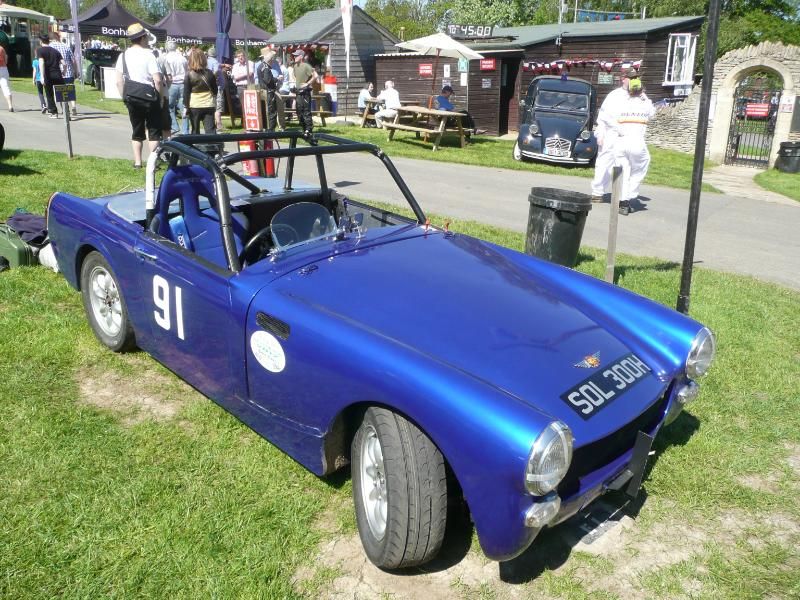 BEDELIA
BELLARD
BENTLEY
An example of the new 4.0 V8 Continental GT
BUGATTI
There was but one Veyron this year, a car supplied by the factory. The owners must all have been pre-occupied elsewhere.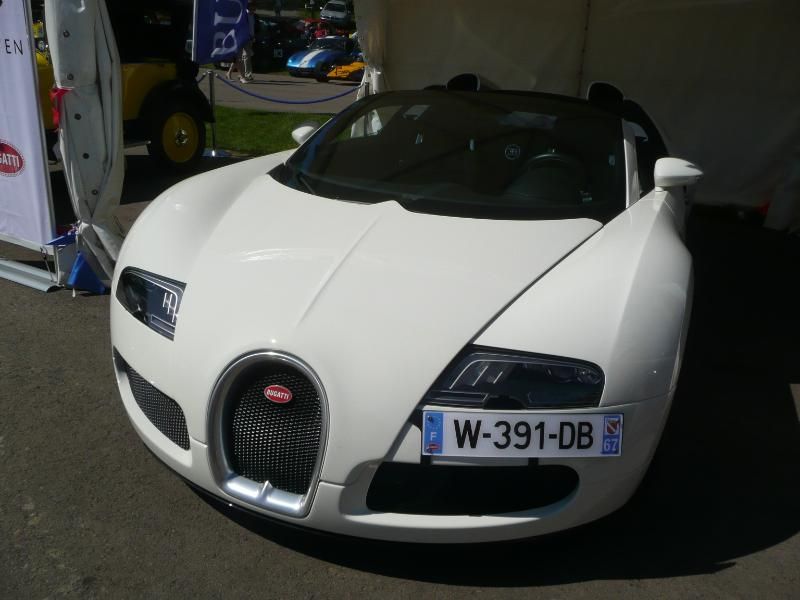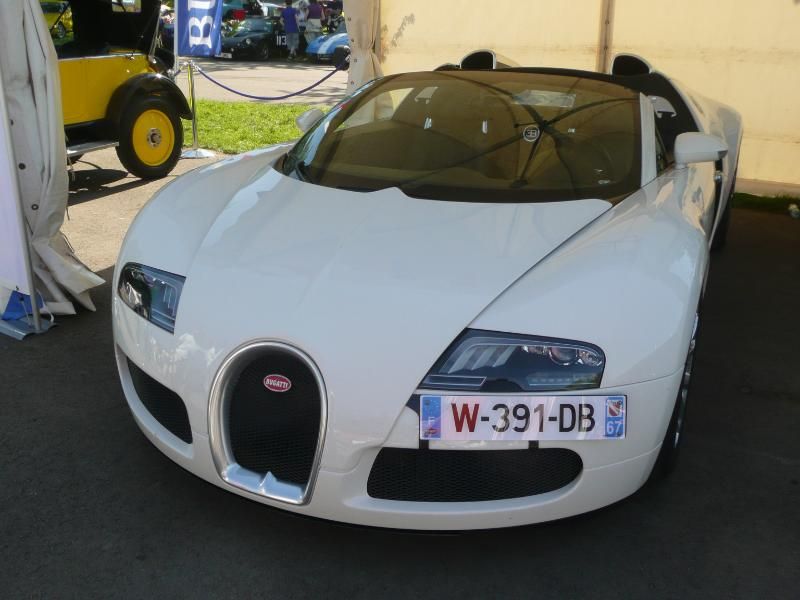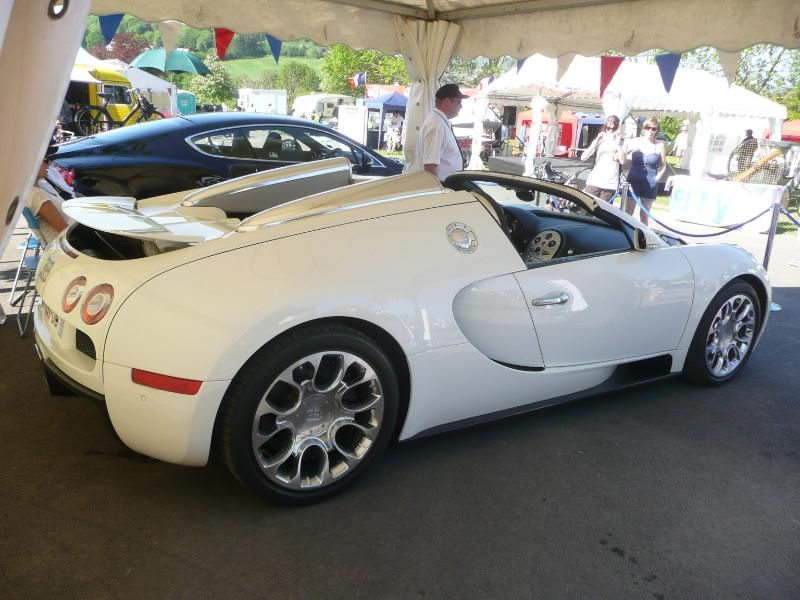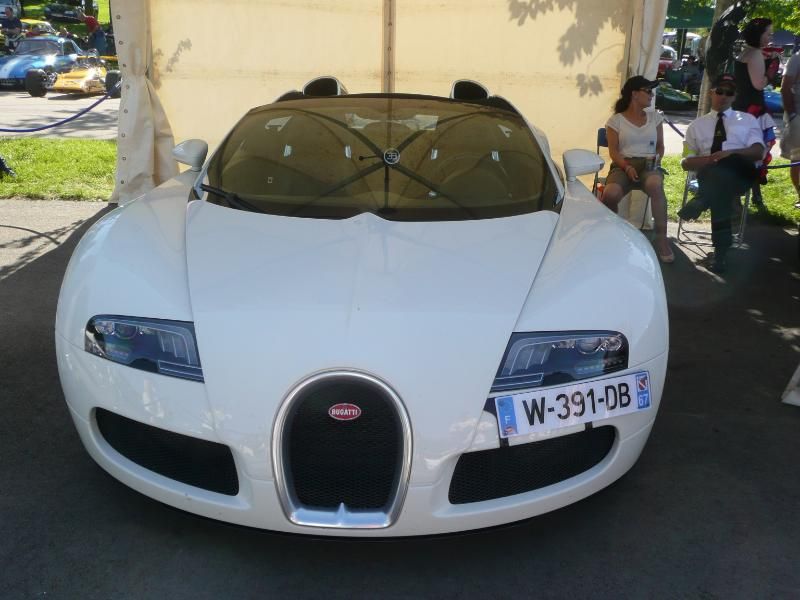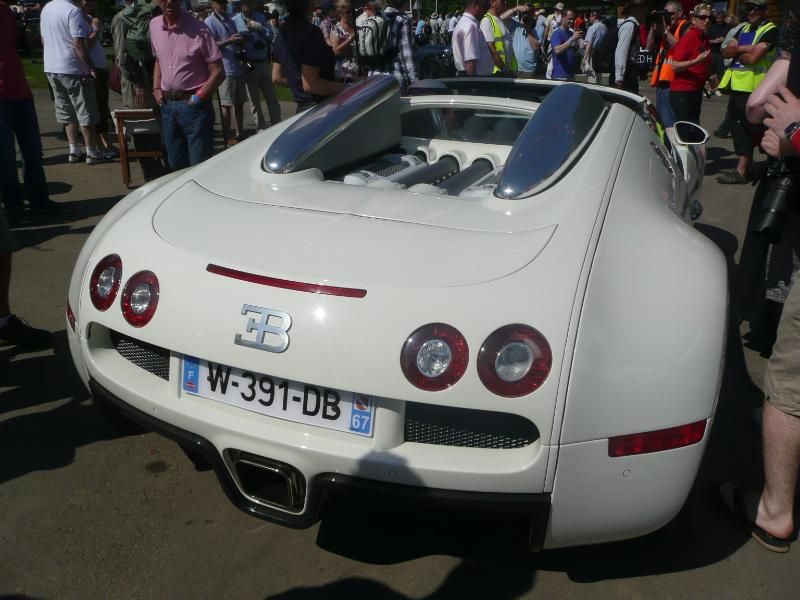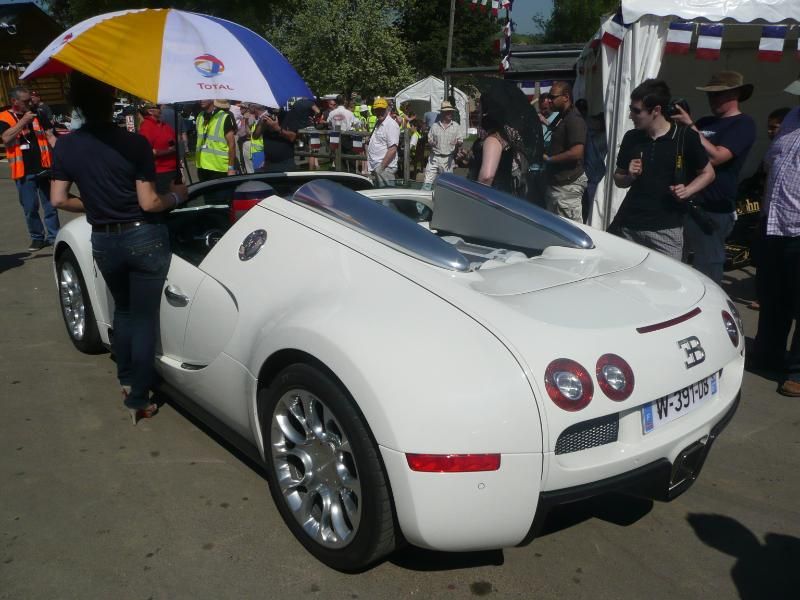 There were plenty of other Bugatti to be seen in the Paddock. Some had a static display role for the weekend, whilst others had a sortie or two up the hill.
There were lots of the little Brescia, the Type 22 and 23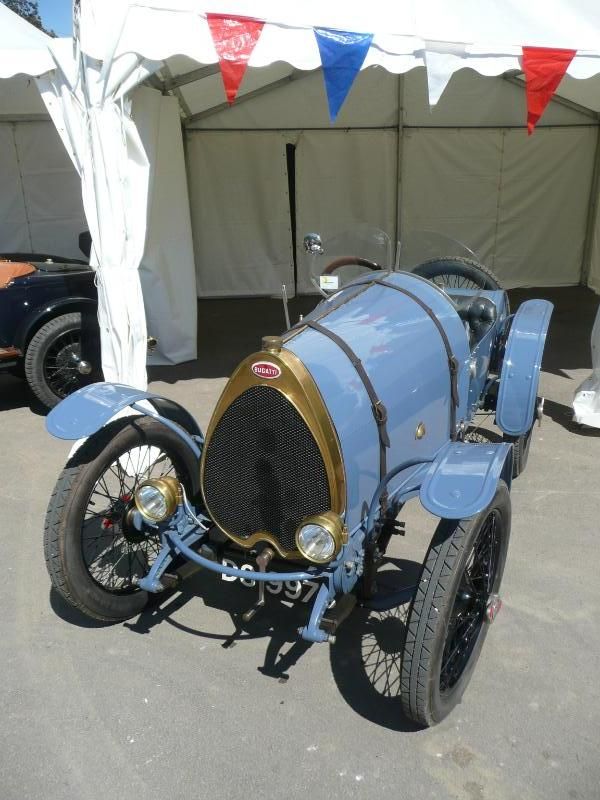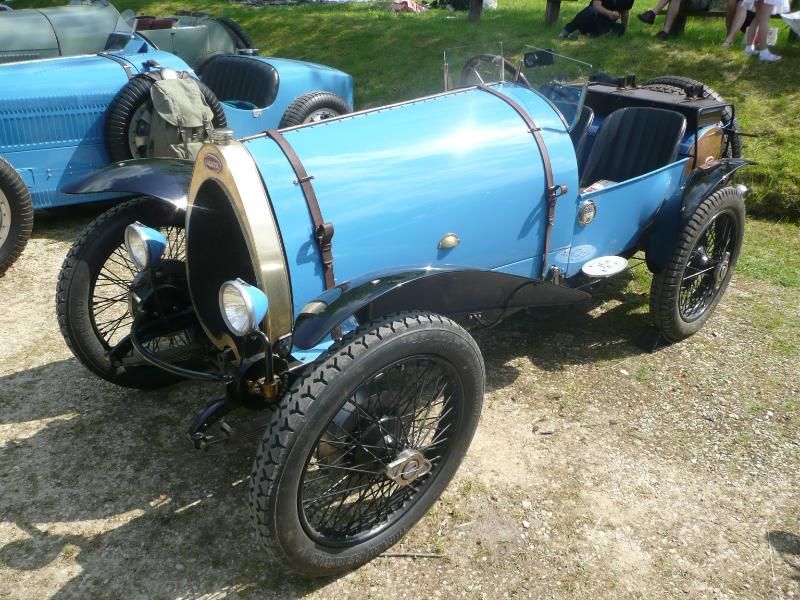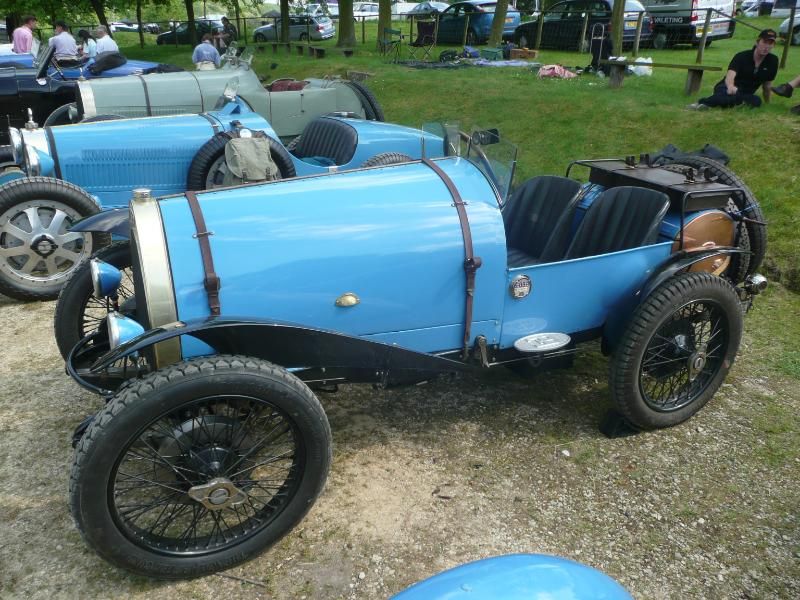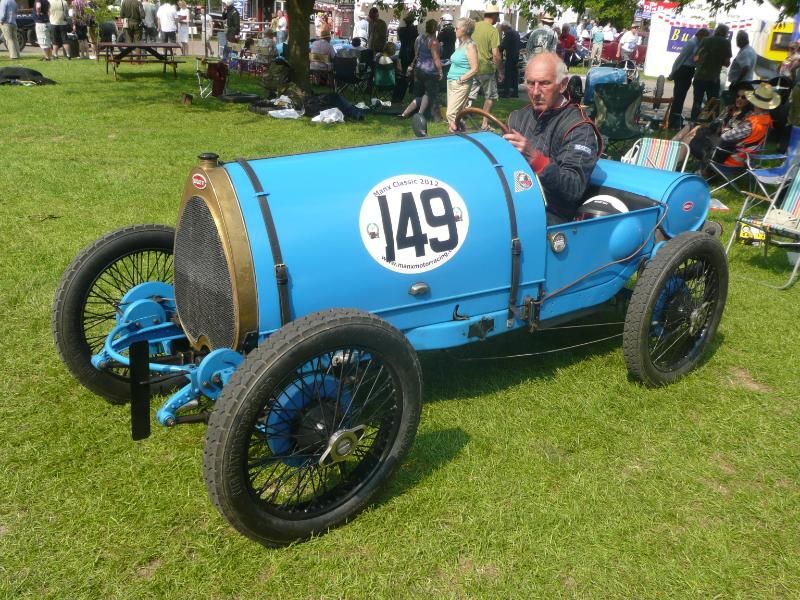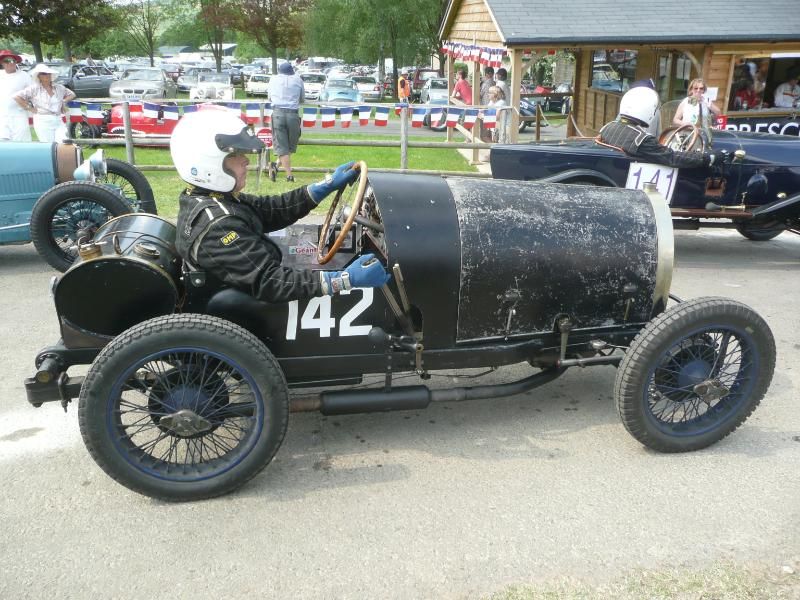 Type 35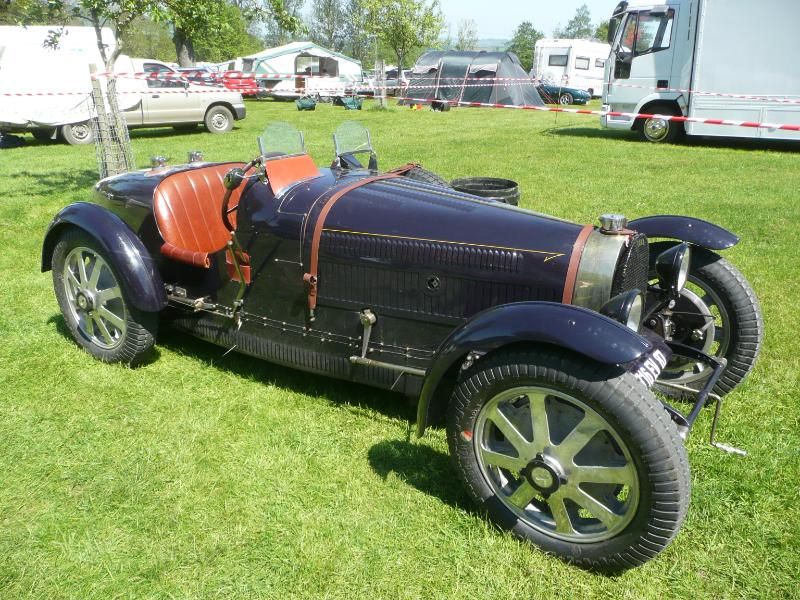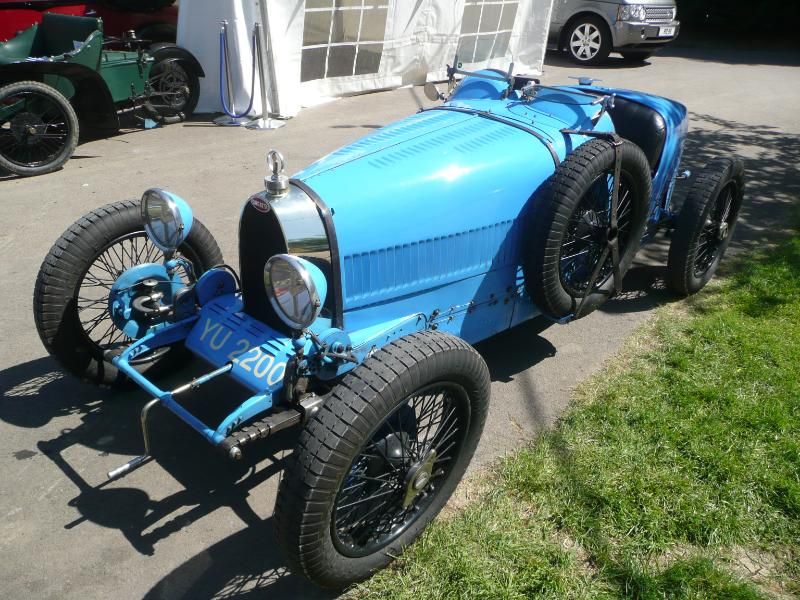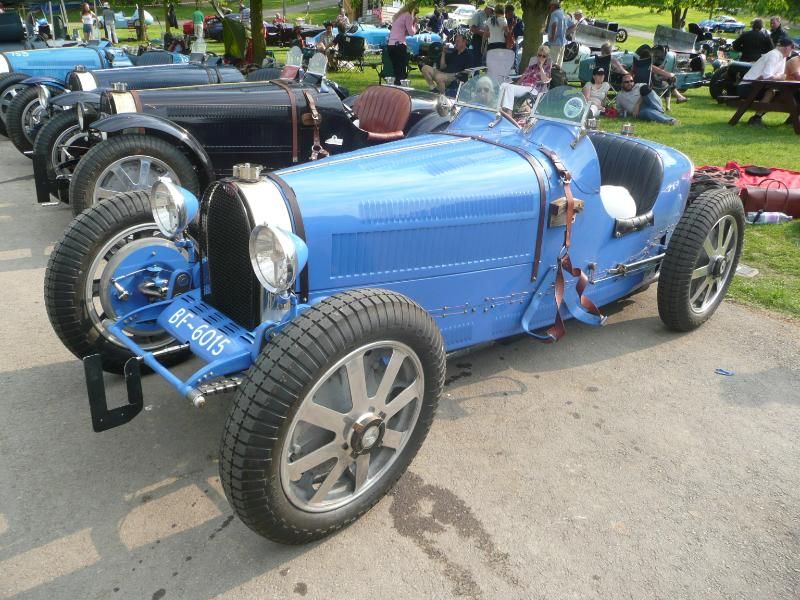 Type 36
This Type 57C will be auctioned soon. And yes, I am sure that if you have to ask for how much it will likely sell, then the old adage about your inability to afford it will surely hold true. It's an unusual body, and not perhaps to my taste as much as some of the other cars.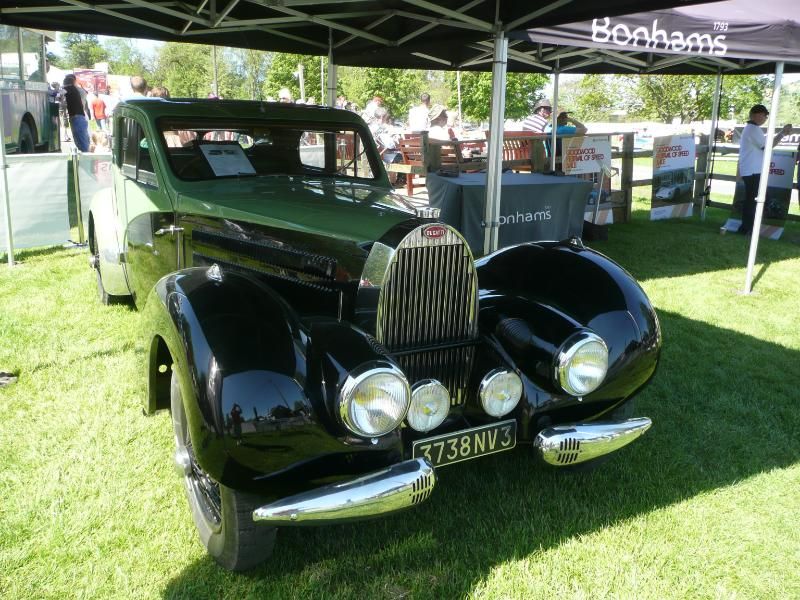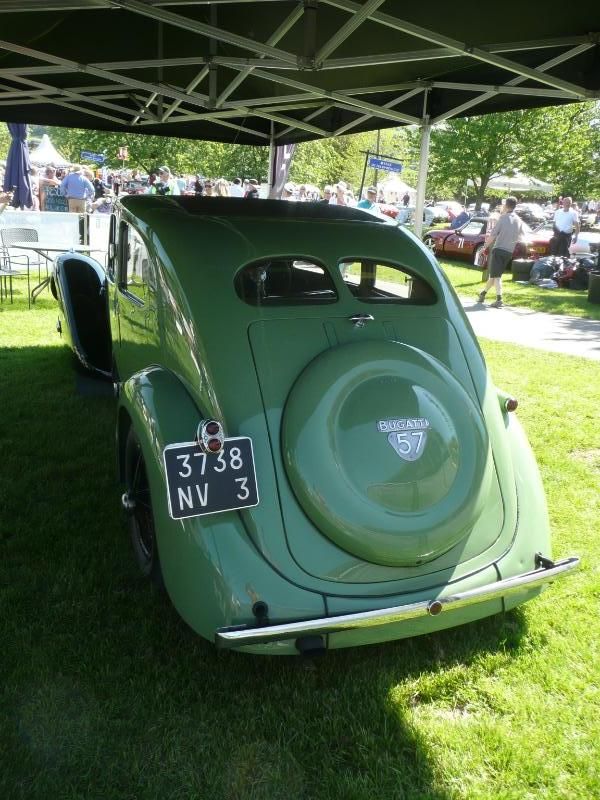 Also a Type 57 is this one with Gangloff body.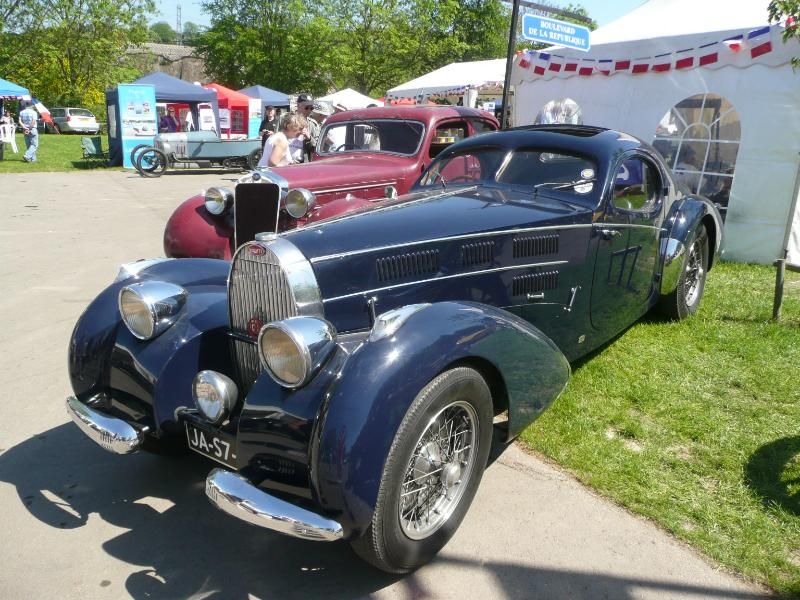 This very rare Type 73 was built after the war.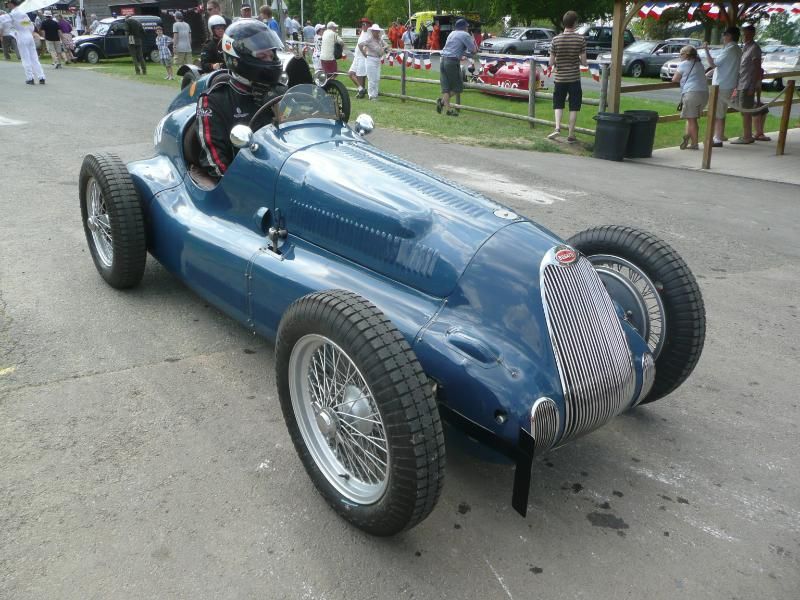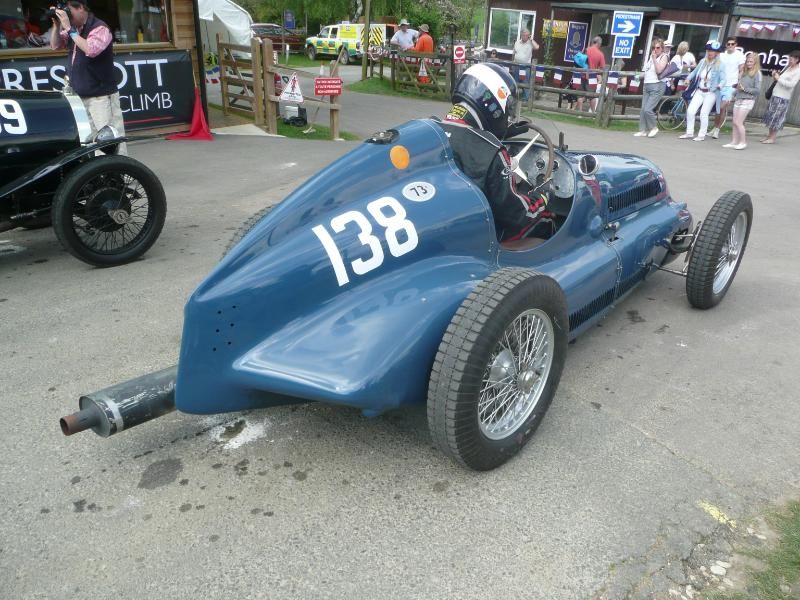 Several other Bugatti whose type I am not so sure about.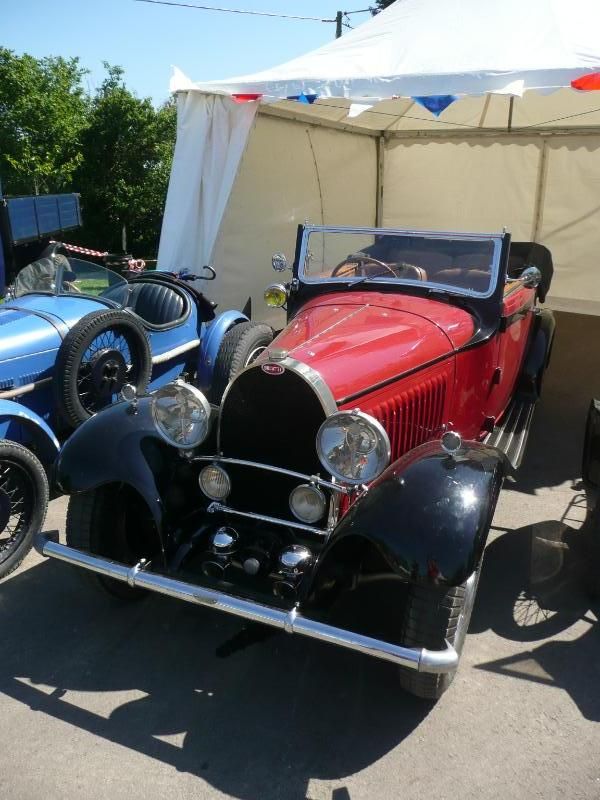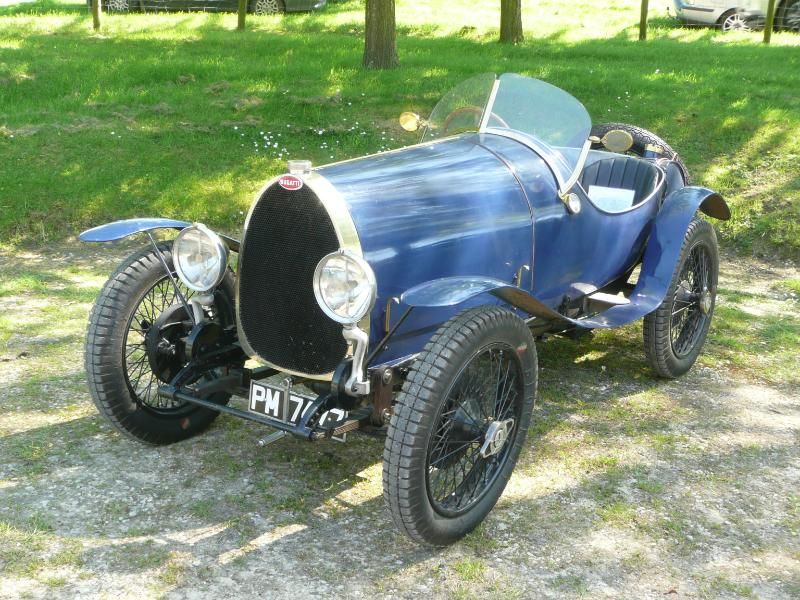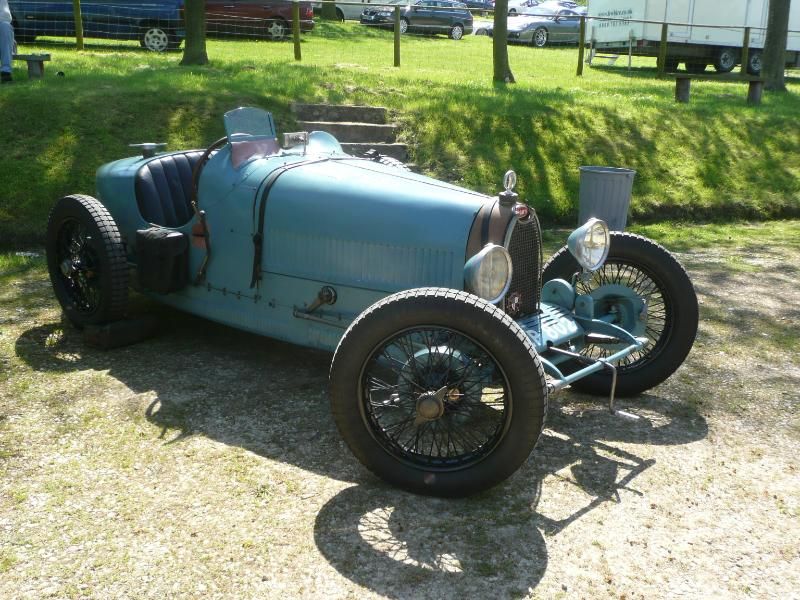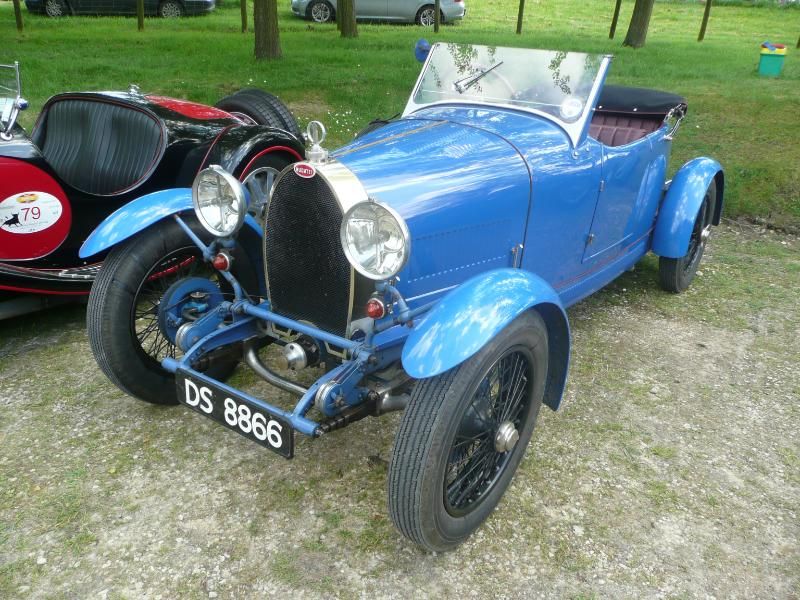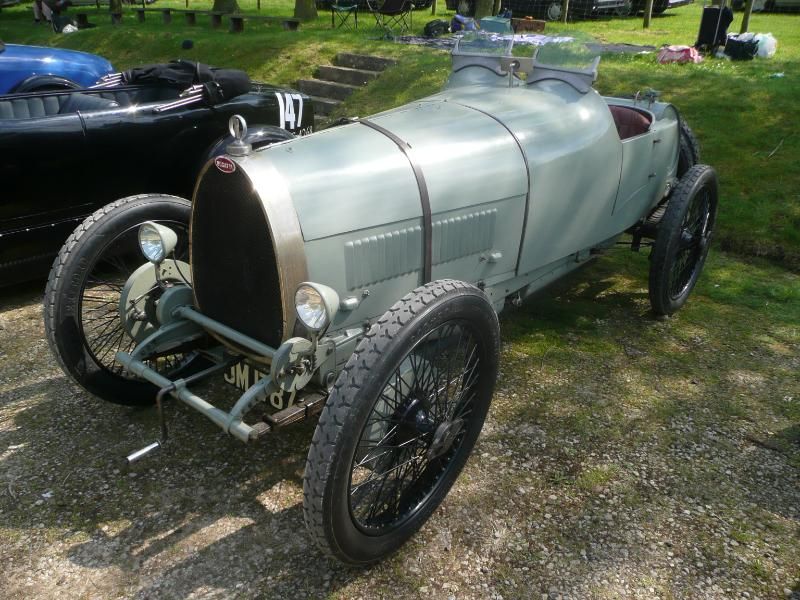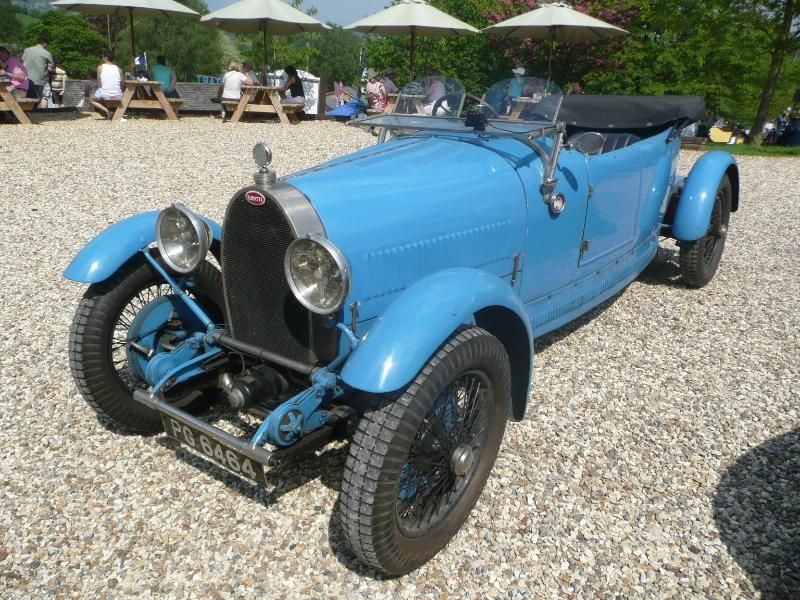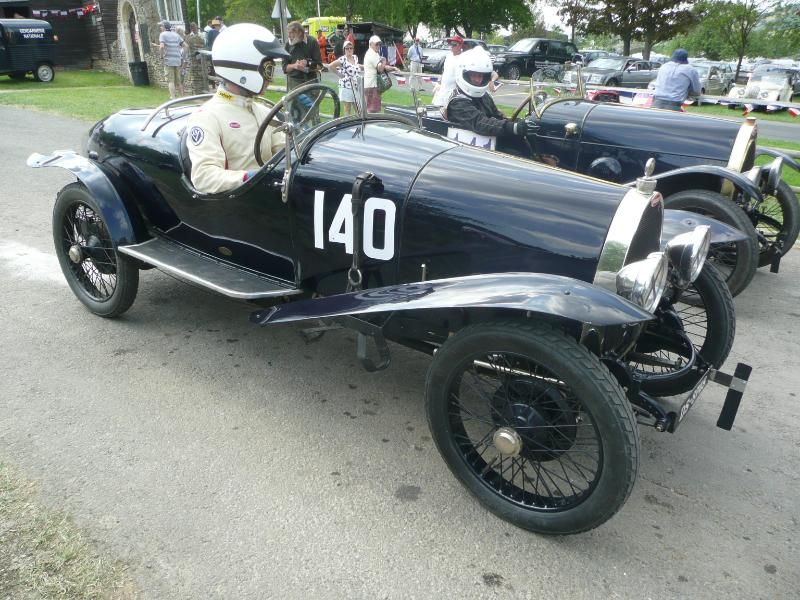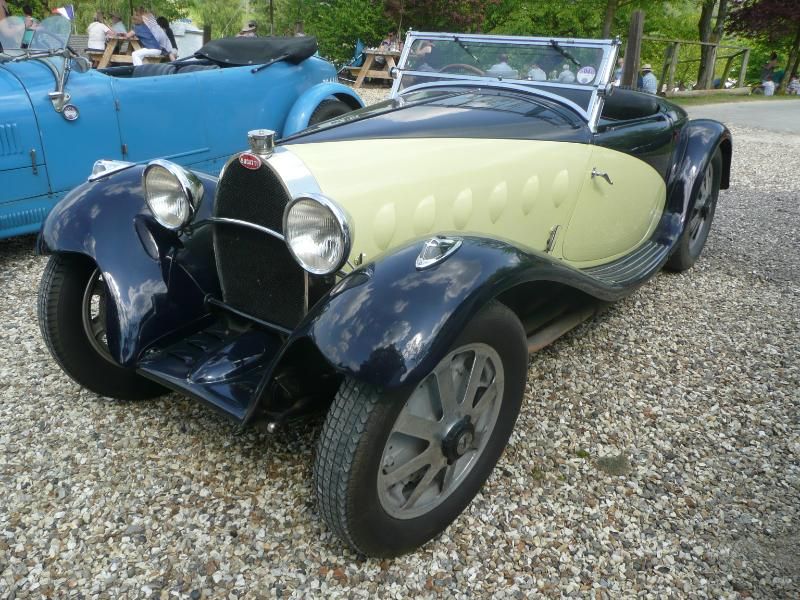 CITROEN
An example of the 1922 5CV "Cloverleaf".
This Commercial was rather larger.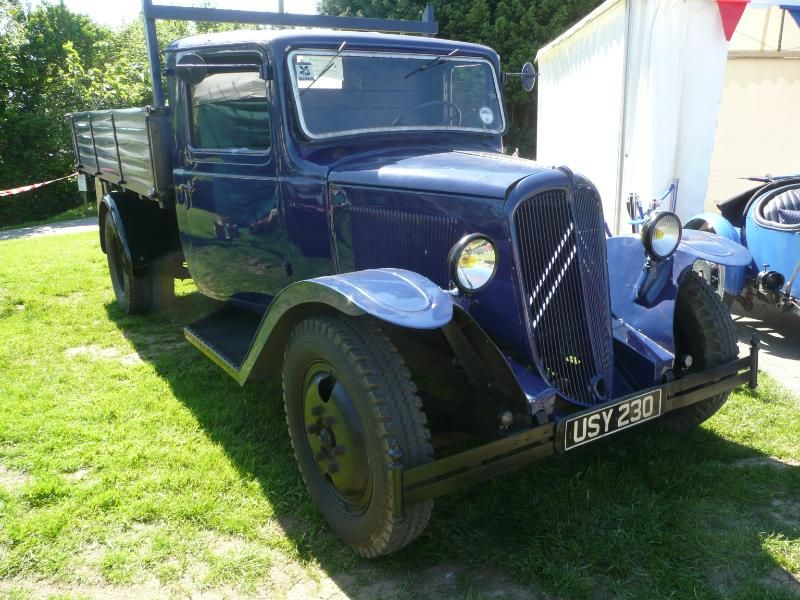 The 2CV Van was parked up near the coffee bar.
DELAGE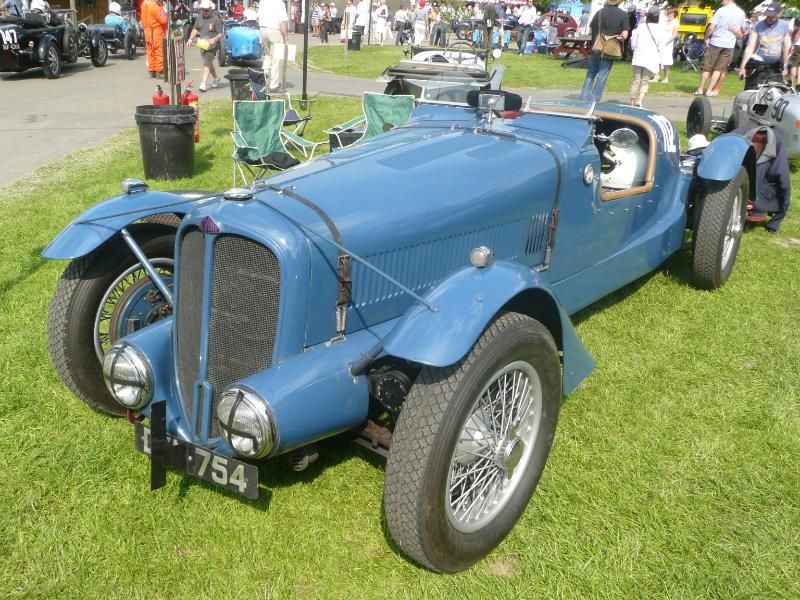 A 1937 model, in the same ownership for 45 years.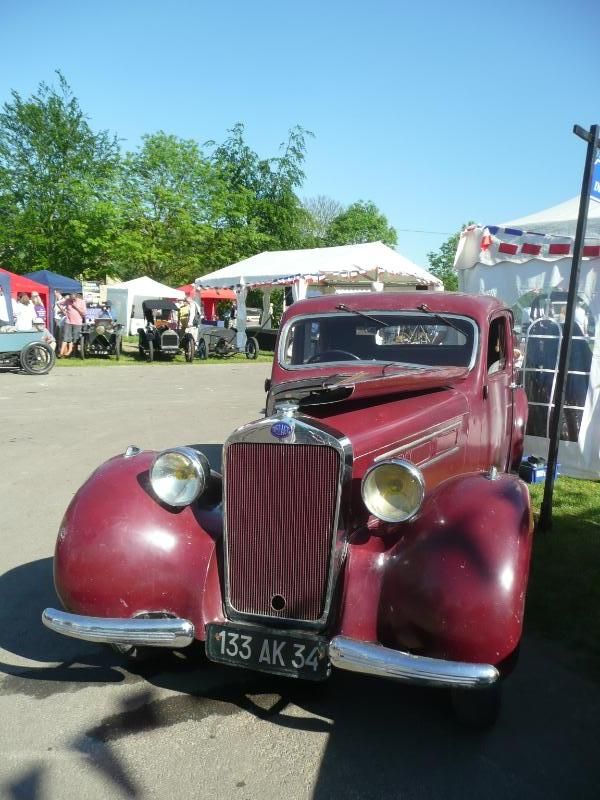 FERRARI

An entire class was devoted to Ferrari on the Saturday, and with the exception of one Dino 246, they were all 8 cylinder cars, mostly 308/328s, with some more recent models.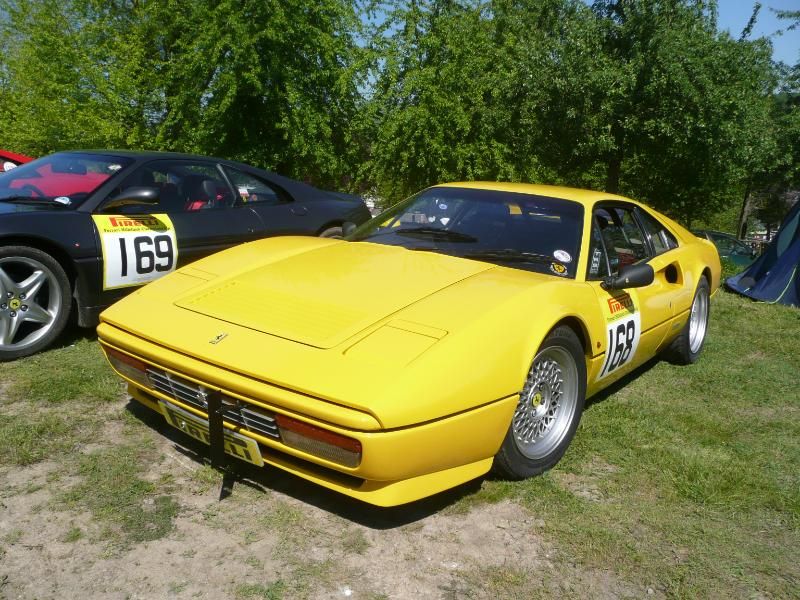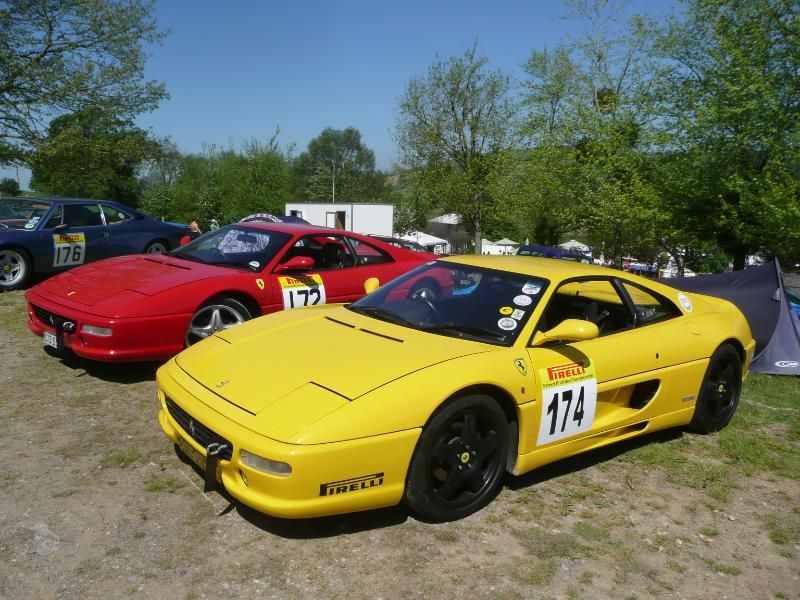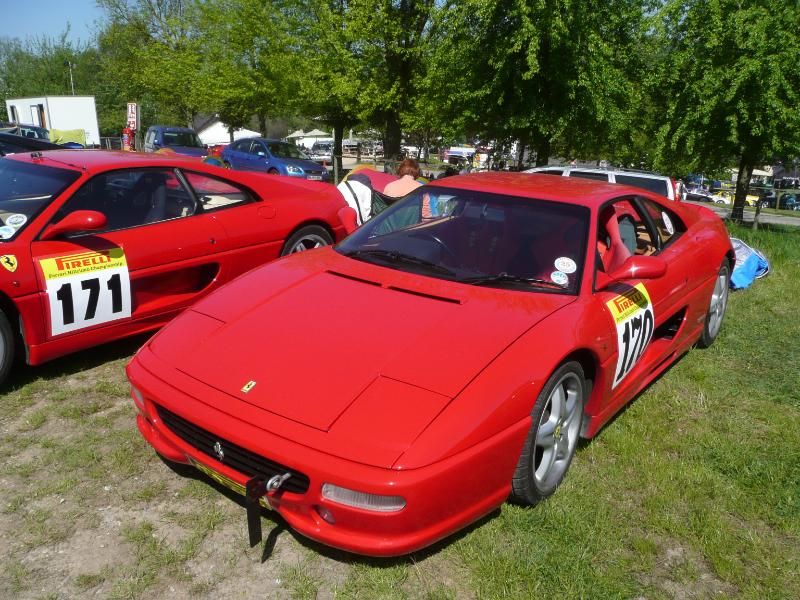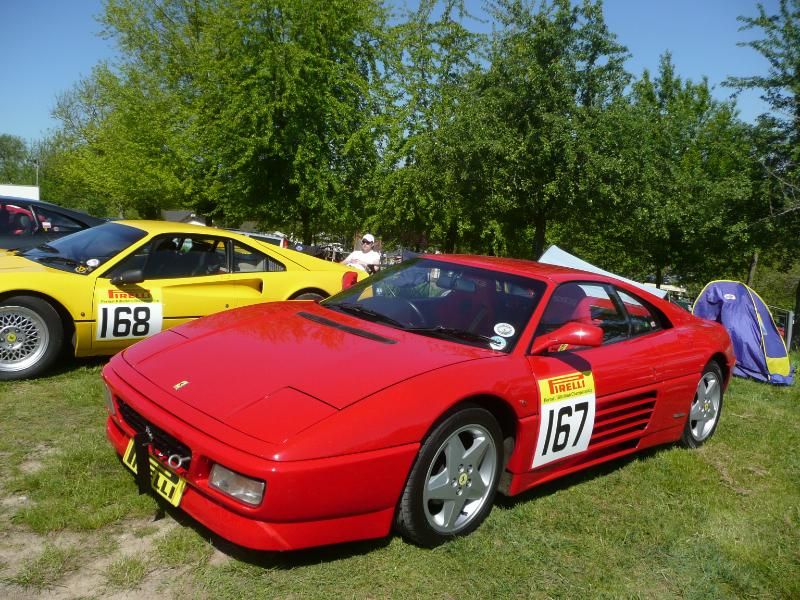 This fabulous 166 Mille Miglia, with its 12 cylinder 2.0 litre engine was here again. Fabulous! The owner did say that it had been attracting a lot of attention from all ages of the attendees.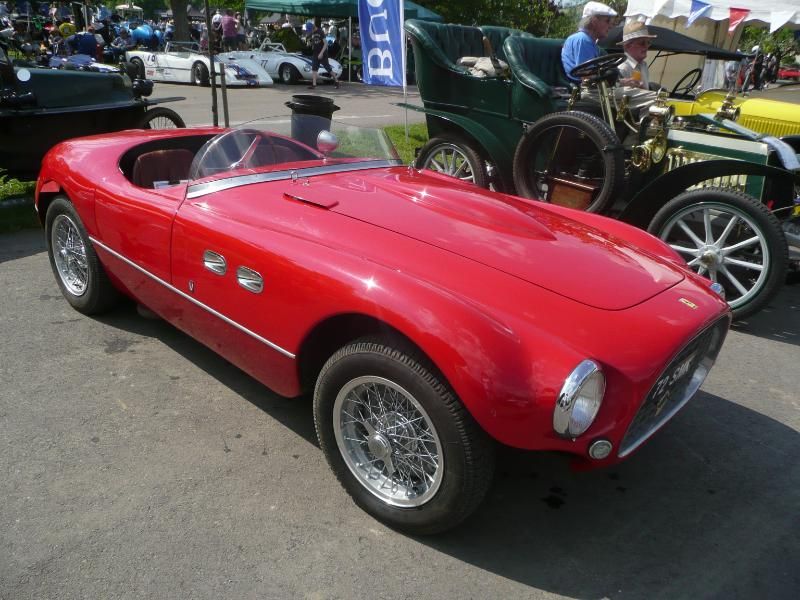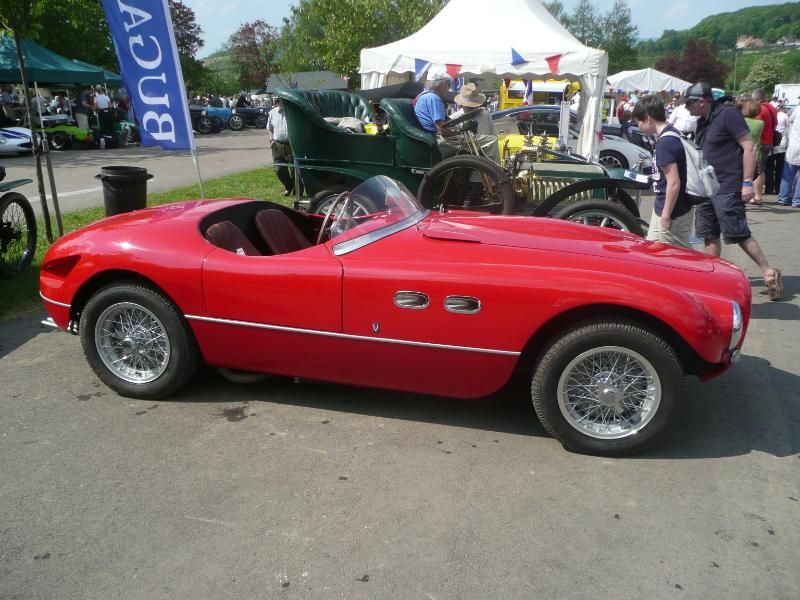 FURY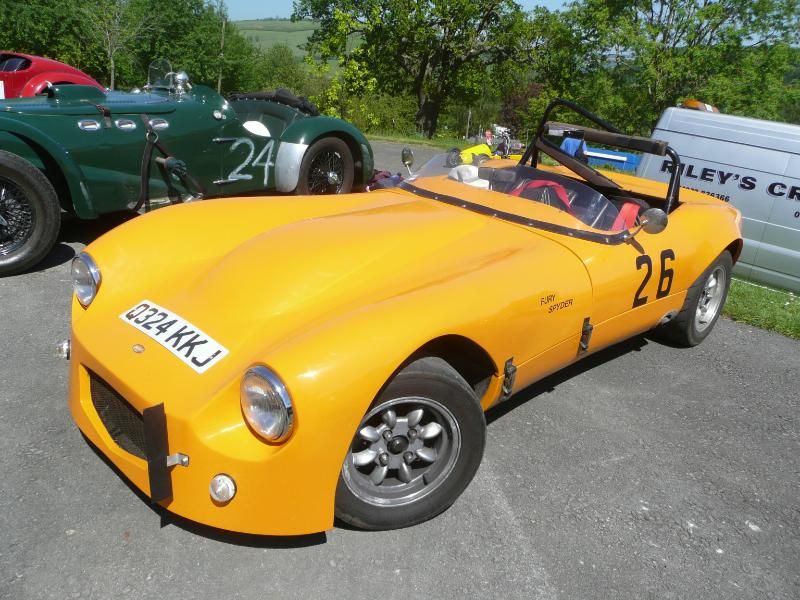 GINETTA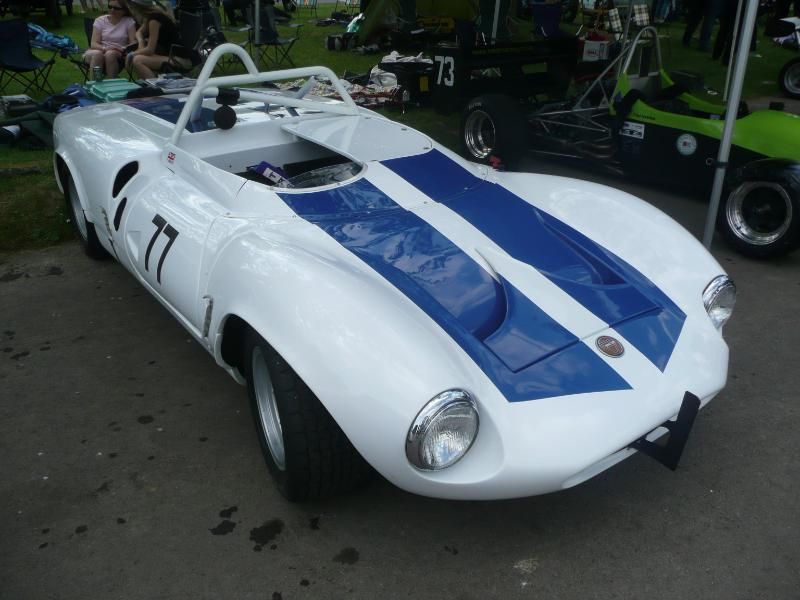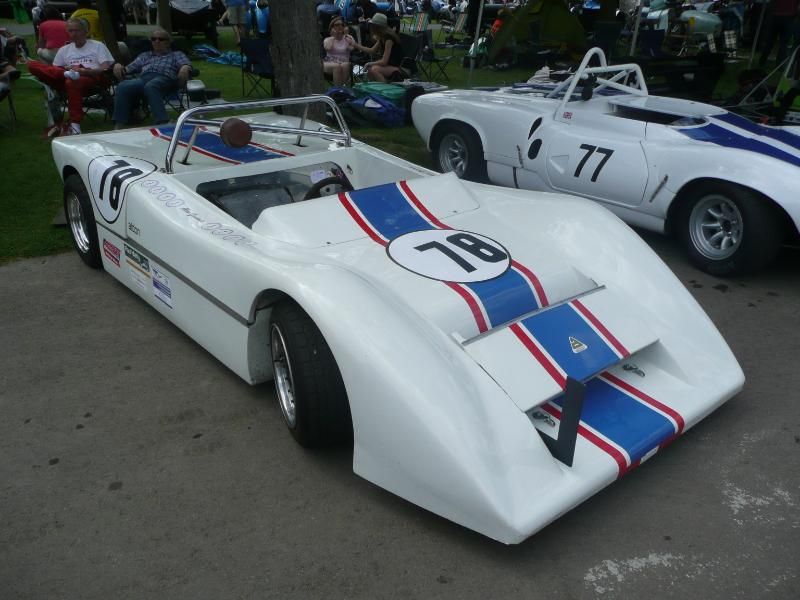 HILLMAN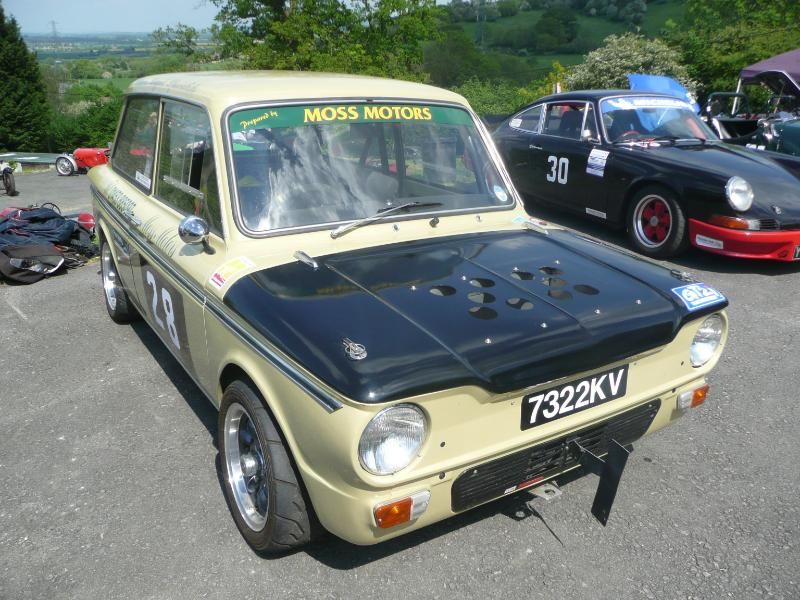 LEYAT
The Helica was making another appearance. We did not see anyone being brave enough to try to start it, though.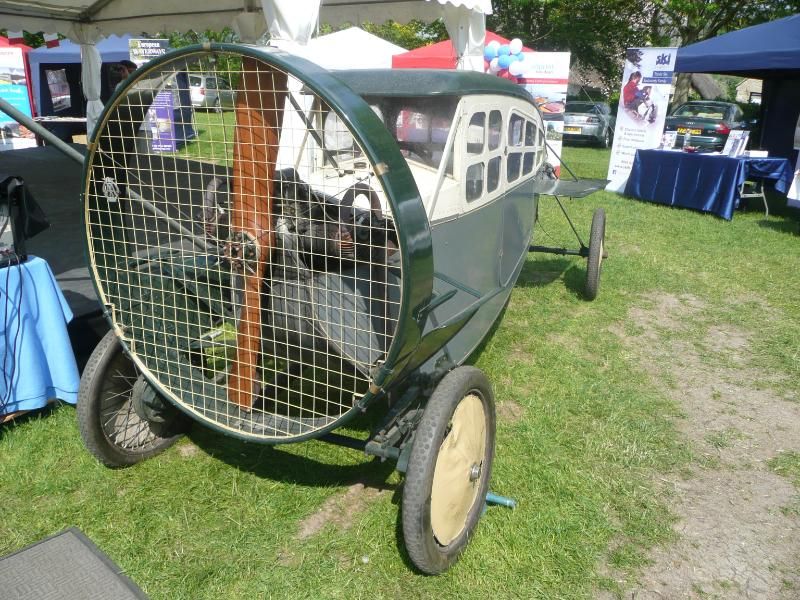 LOTUS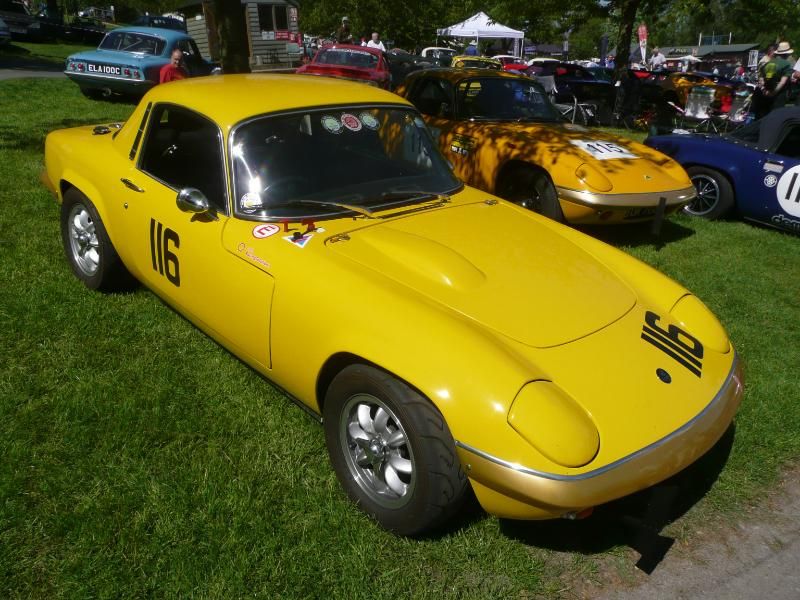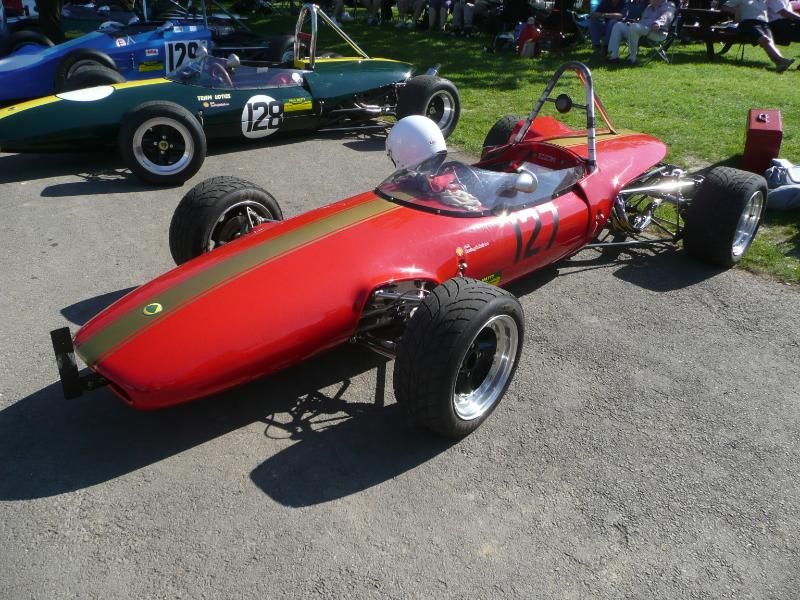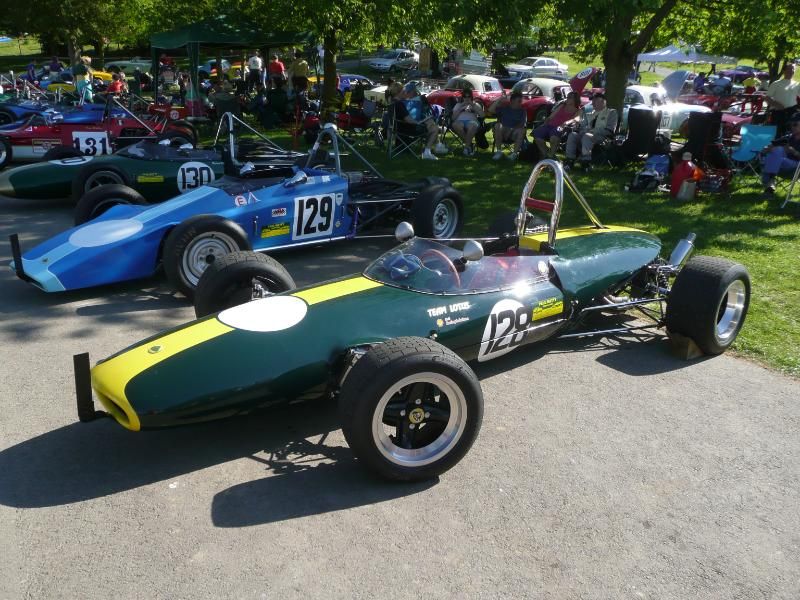 MG
M Type Midget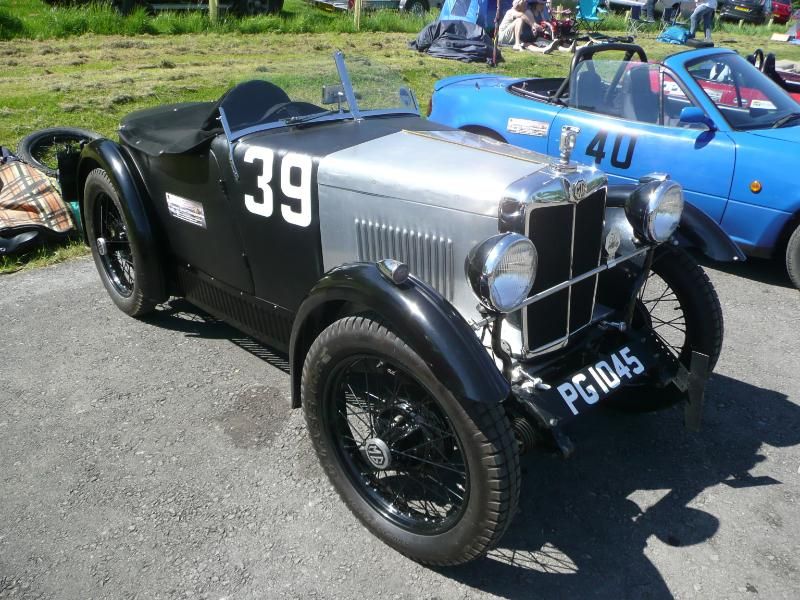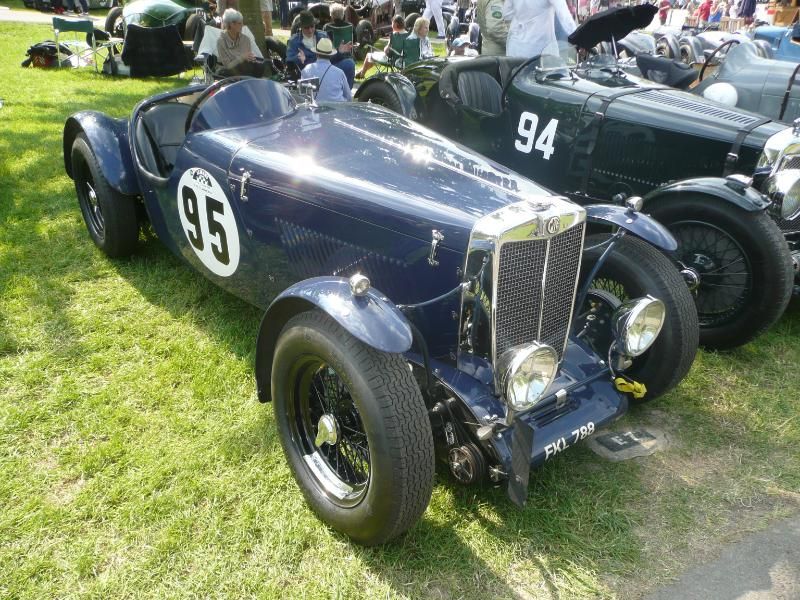 MISC OTHER
There were several obscure marques, and some of the cars lacked badges, hence no identification here, unless anyone can help out?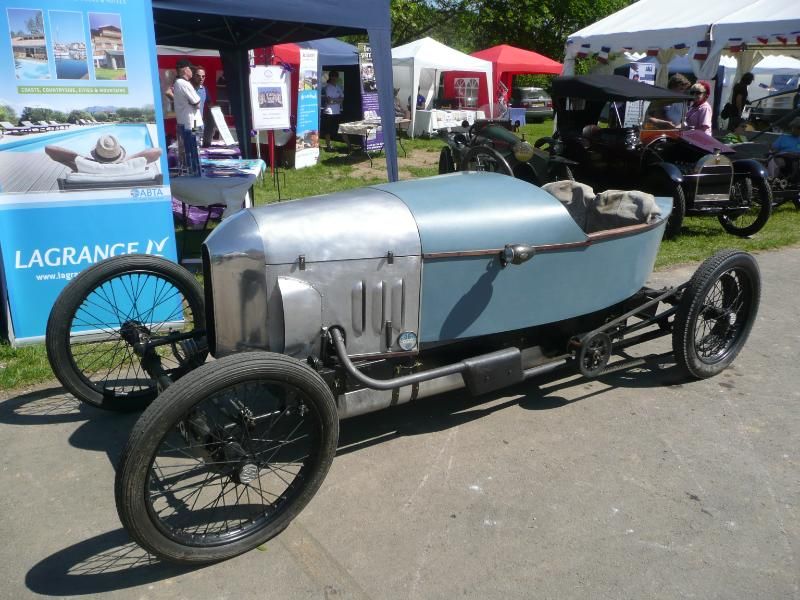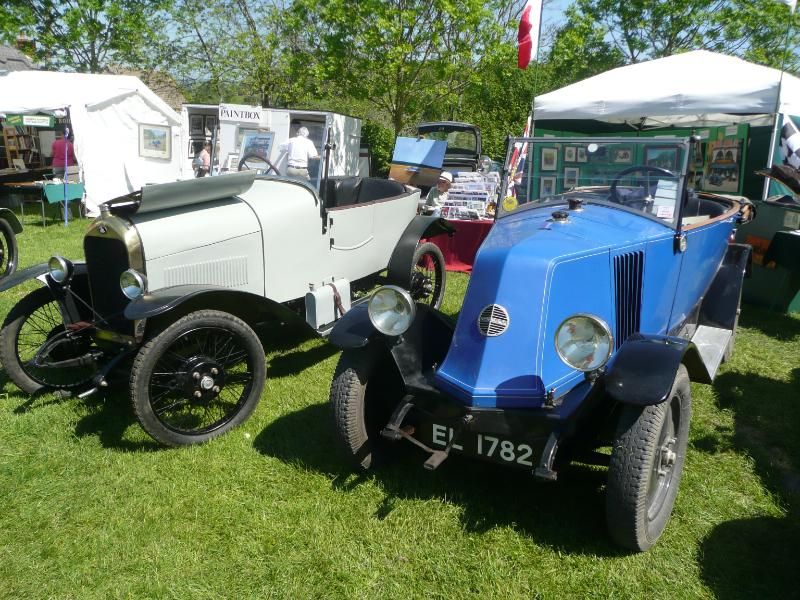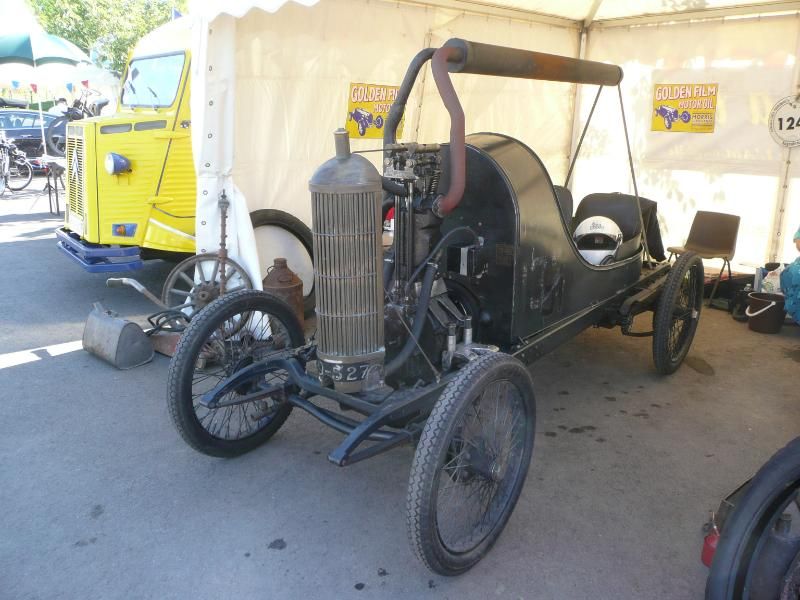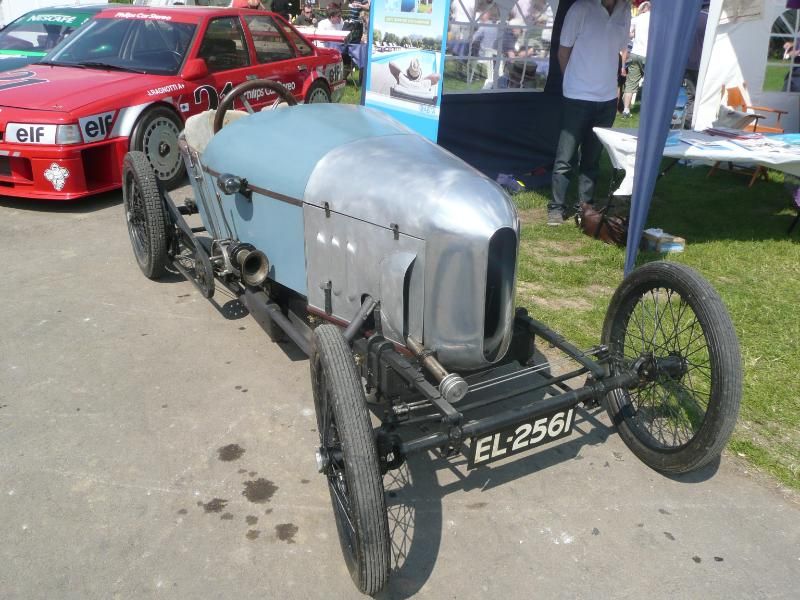 This Parisian bus is always popular with the crowds at this event.
MORGAN
A big entry for Morgan 3 wheelers on the Sunday.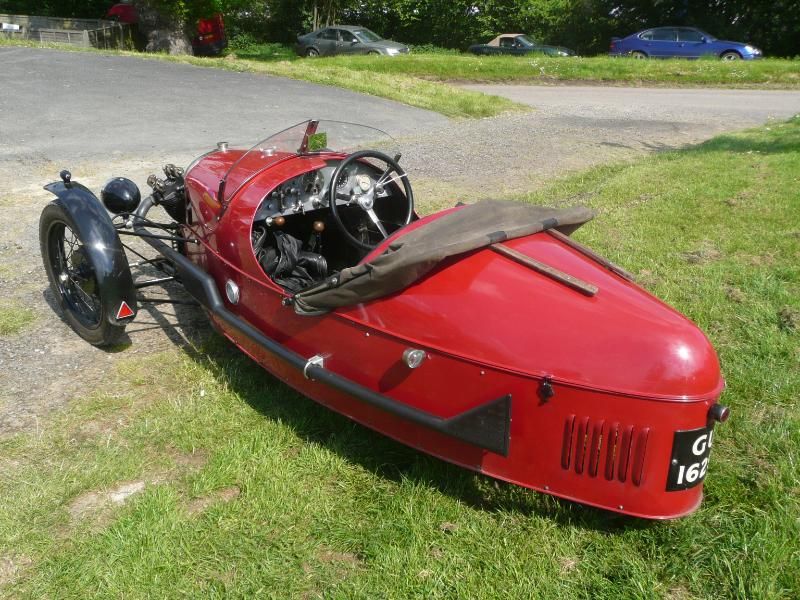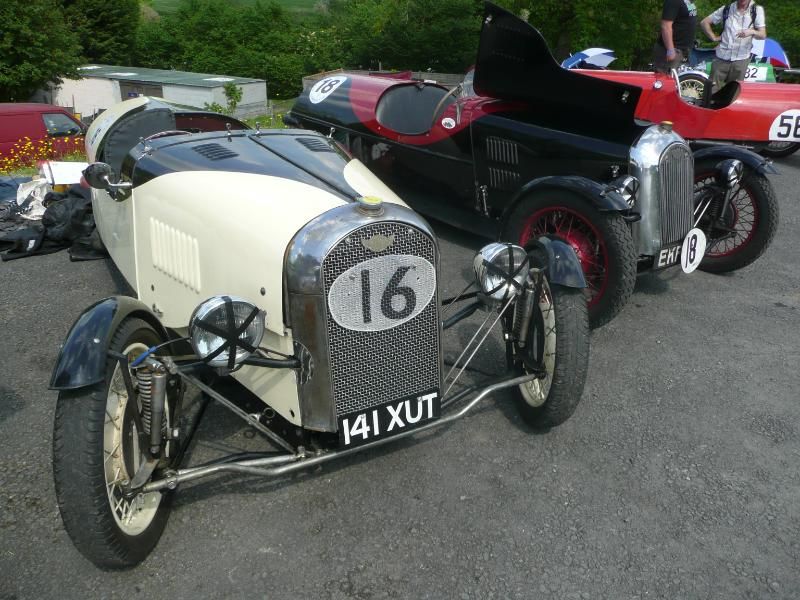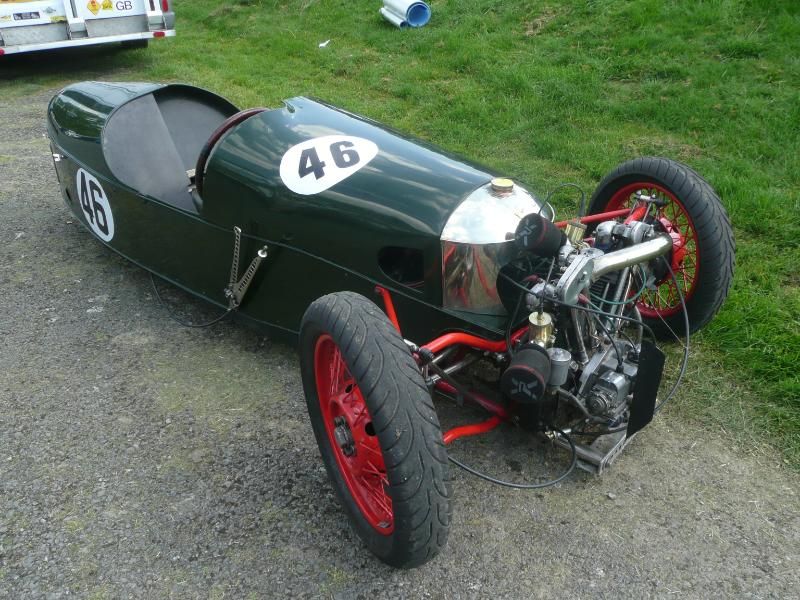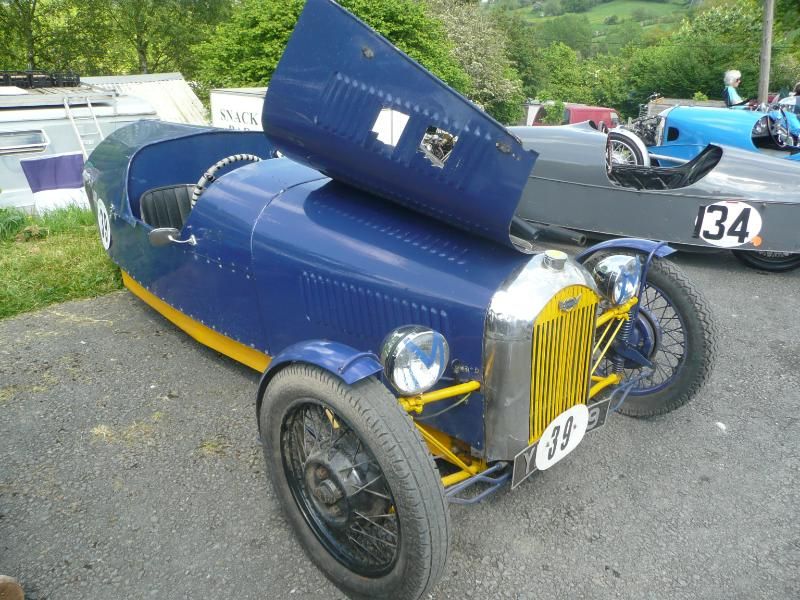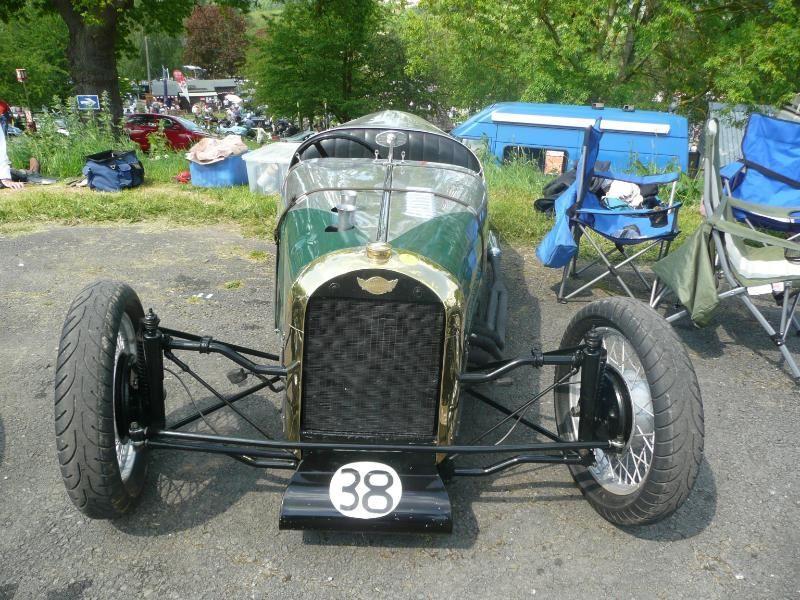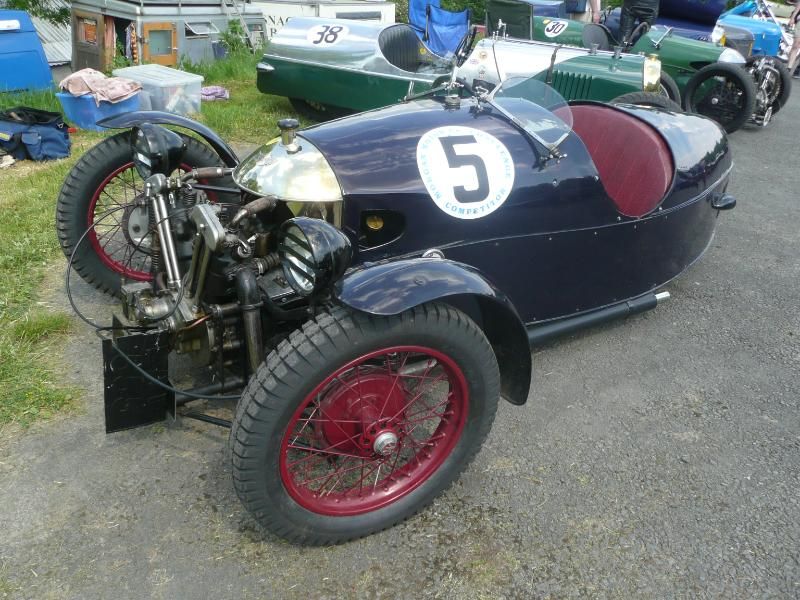 PORSCHE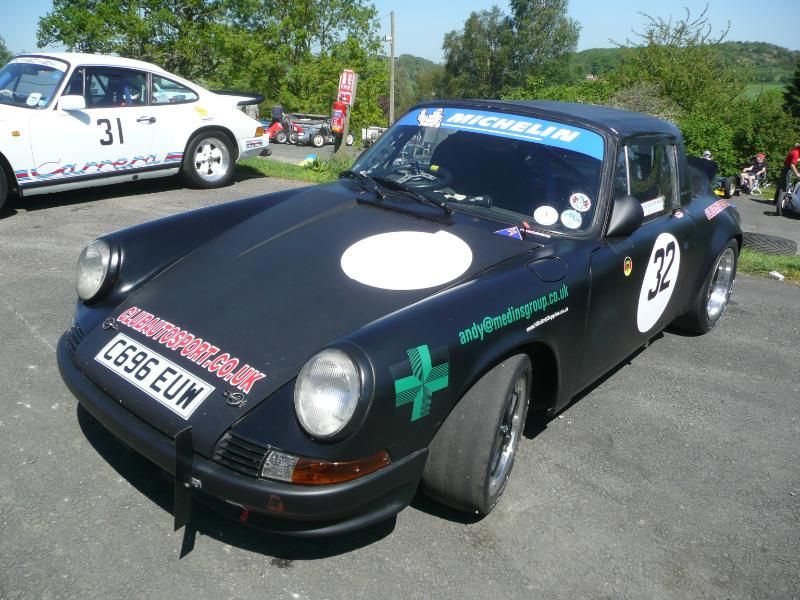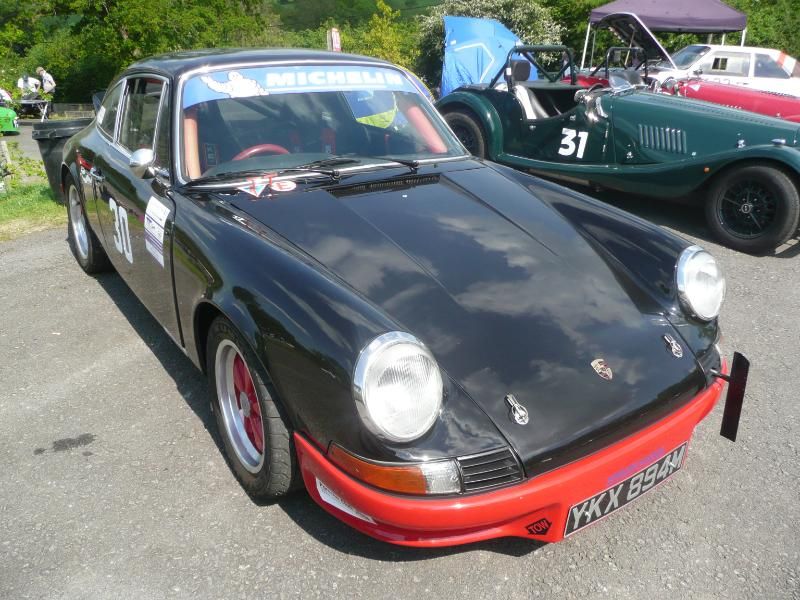 RENAULT
Sport Spider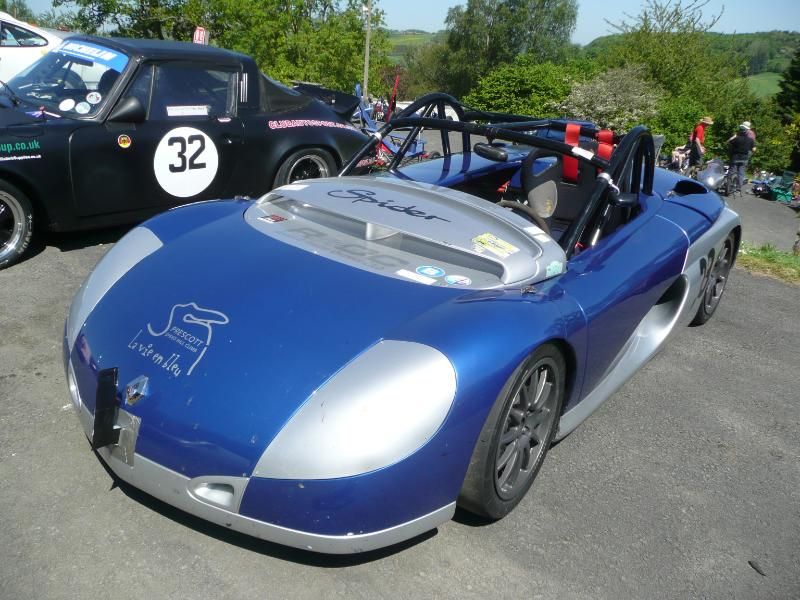 SANFORD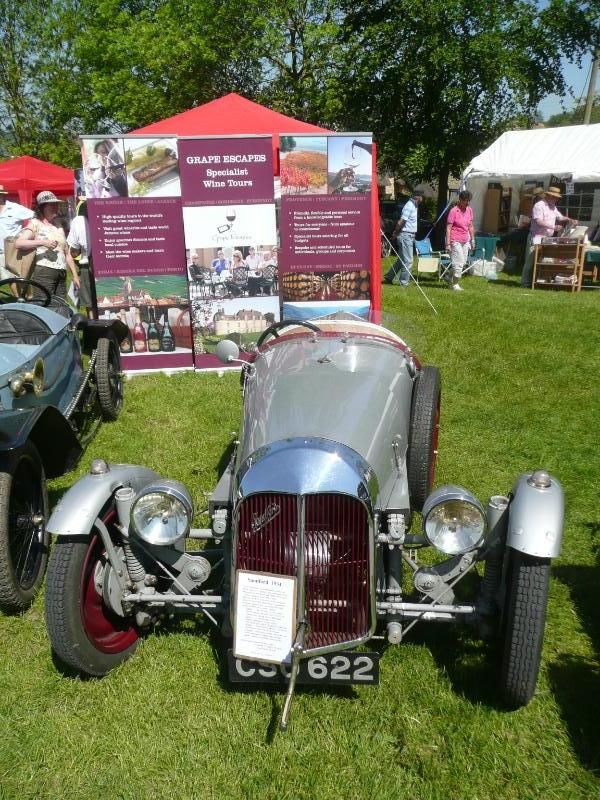 TAMPLIN
Dating from 1920, this weird cycle car had a rear seat place but nowhere for the passenger's legs. Very odd, as many of this genre were.
TVR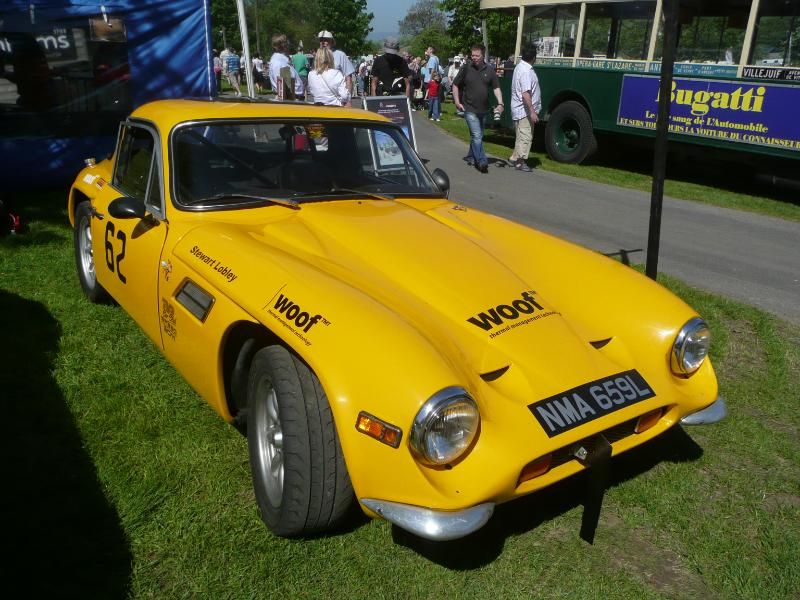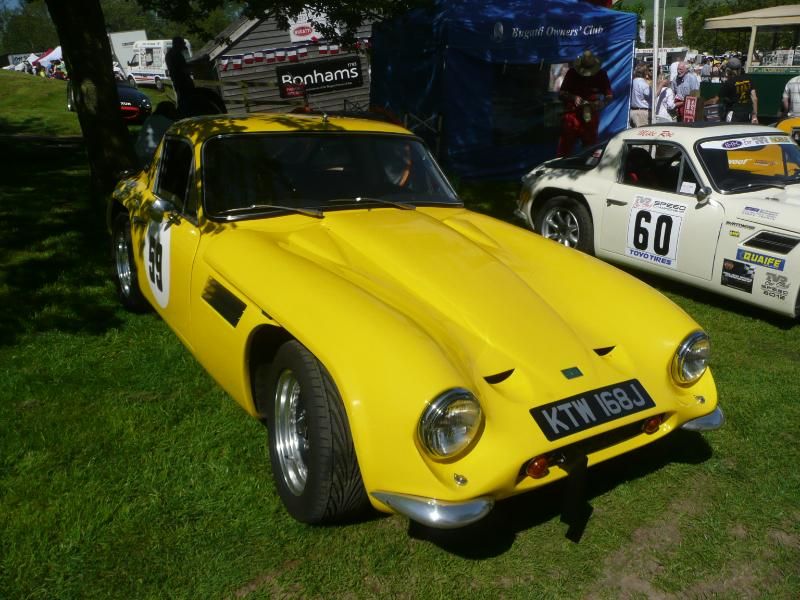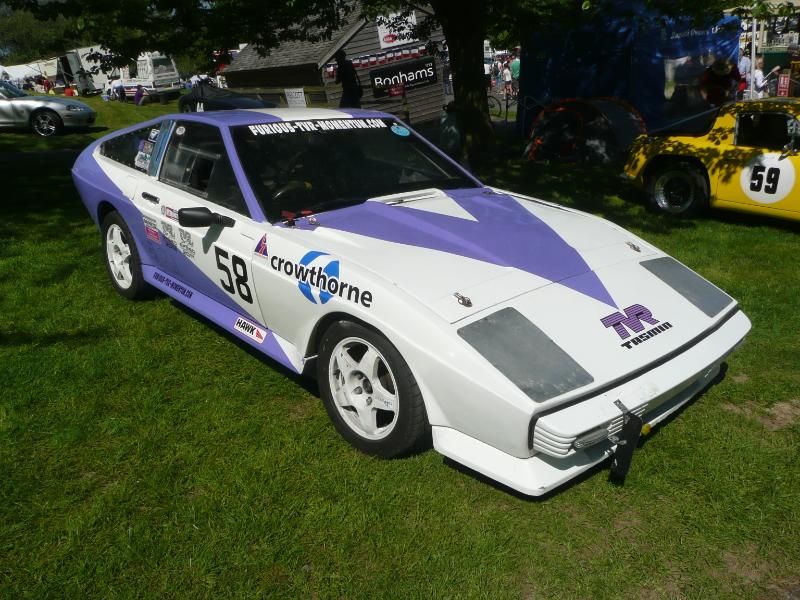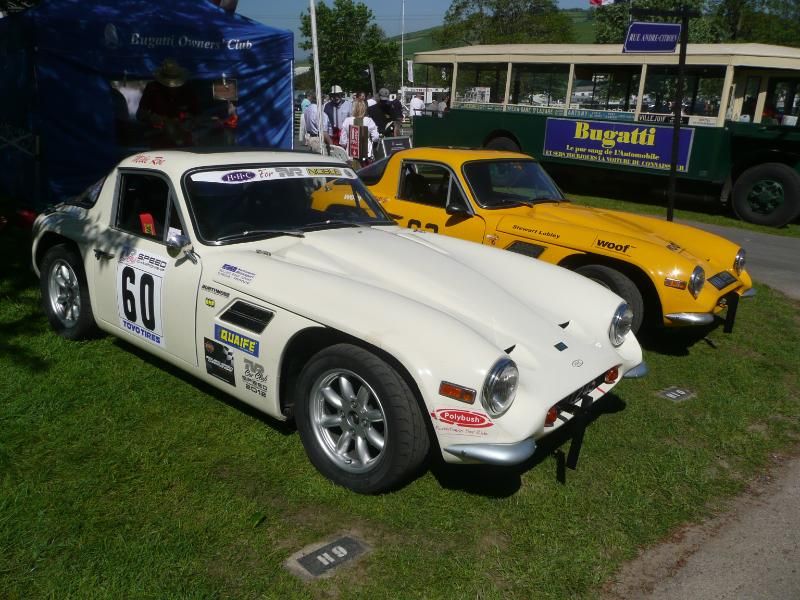 This Tuscan racer was particularly loud.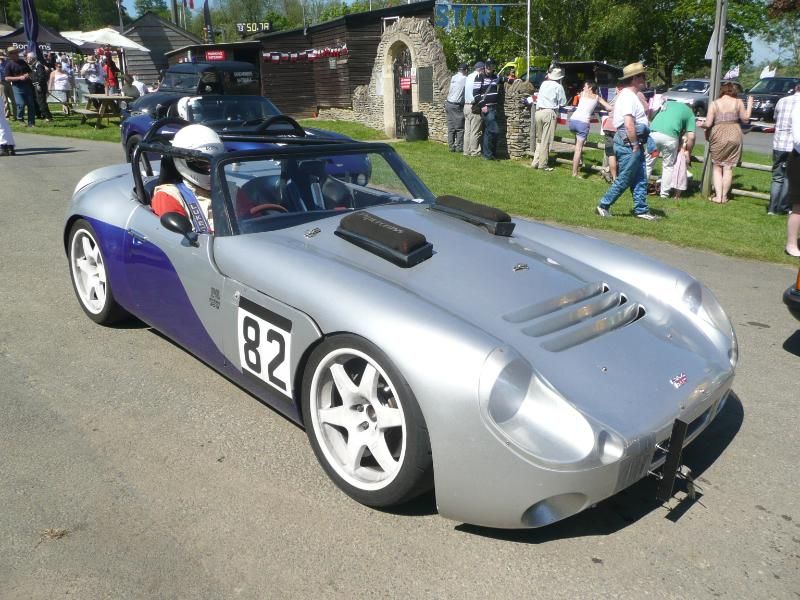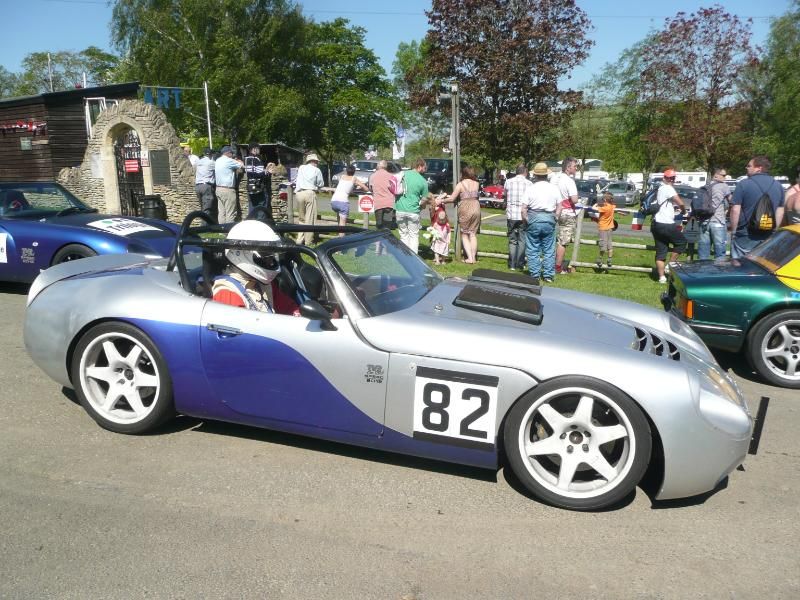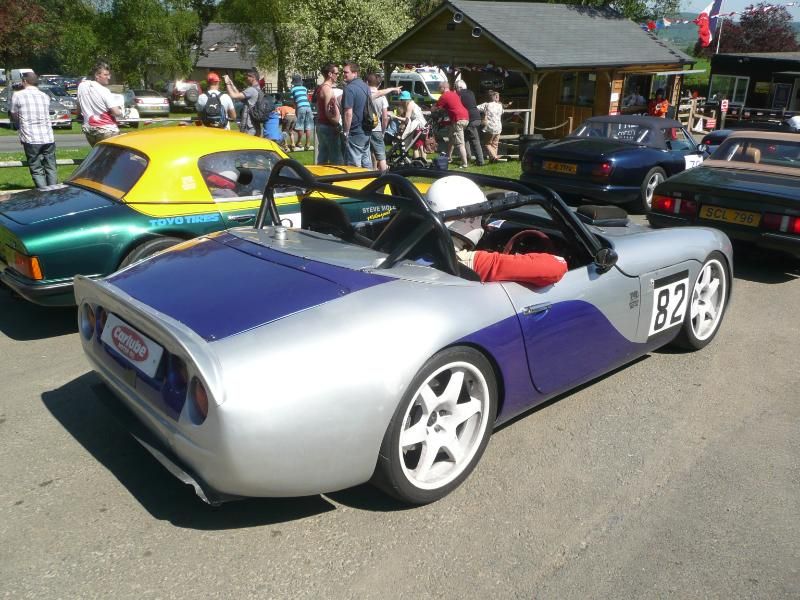 VERNON-DARBY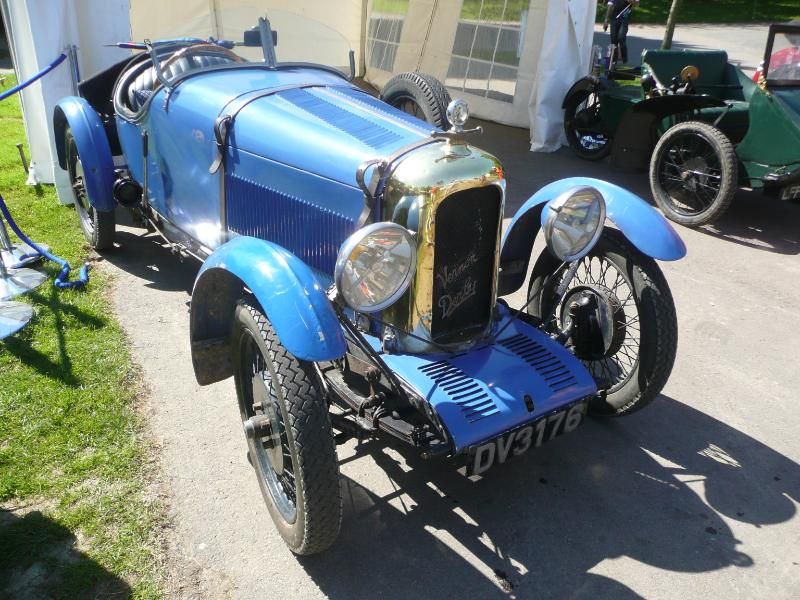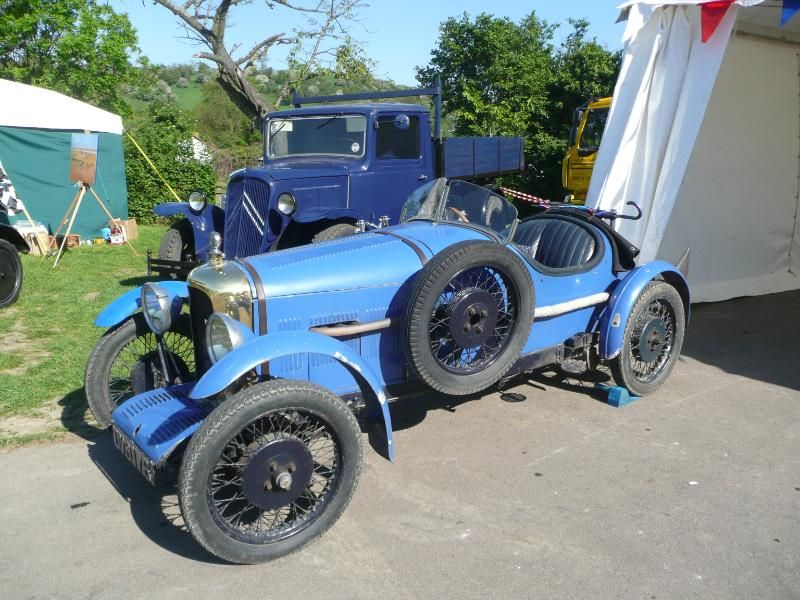 ON THE HILL
With so much to see across the site, it is perhaps not a surprise that we saw less of the activity on the hill than we would have liked. There was an added problem, which was that although the sun was very welcome, it was rather too fierce, and there ended up being a choice of risking getting burnt from a good vantage point, or retreating to the shade.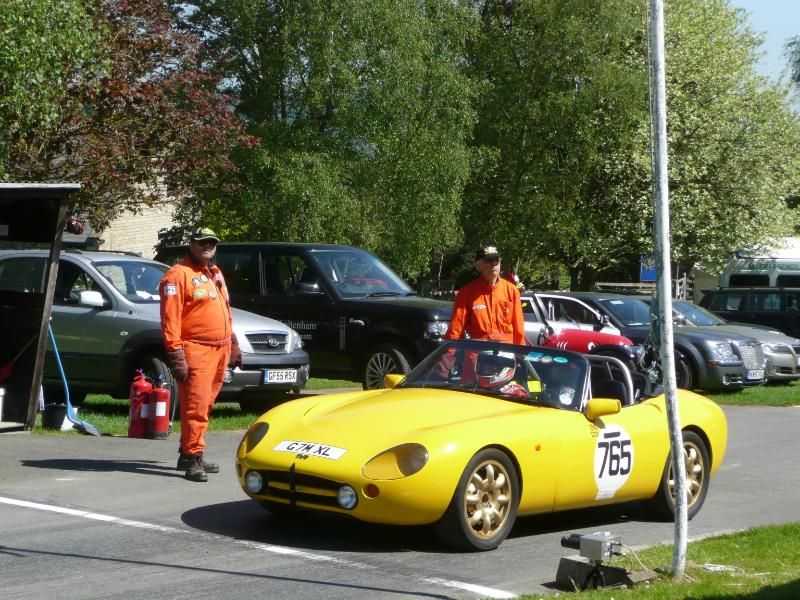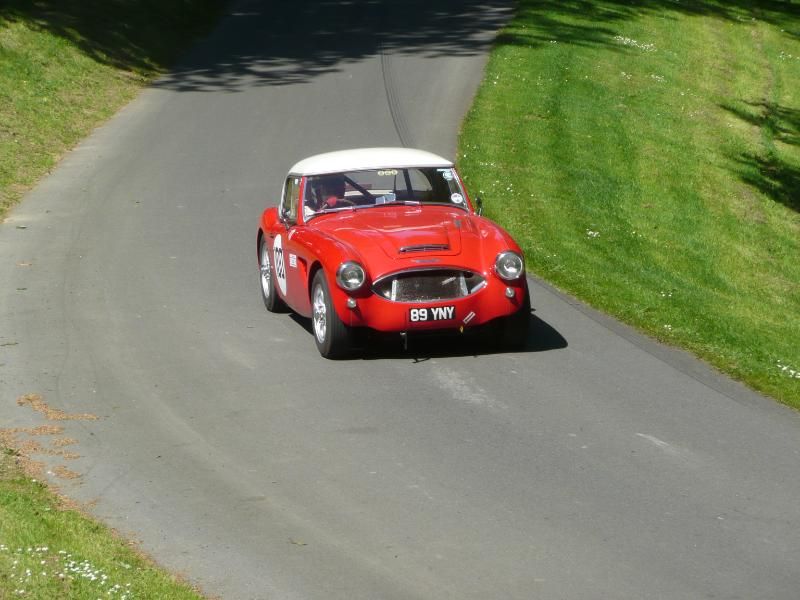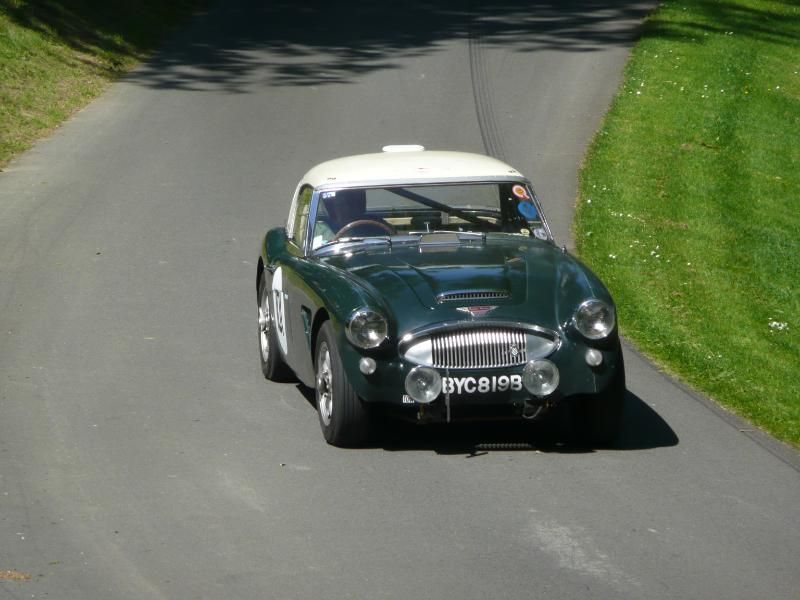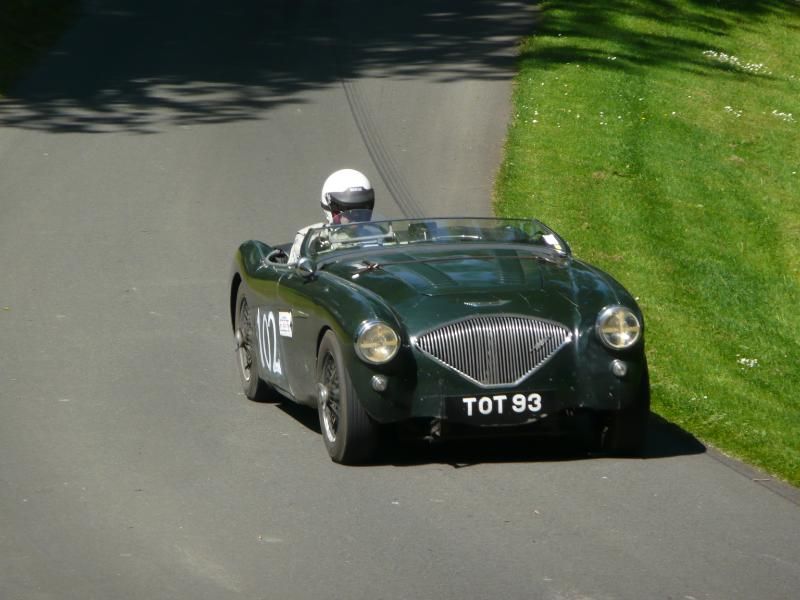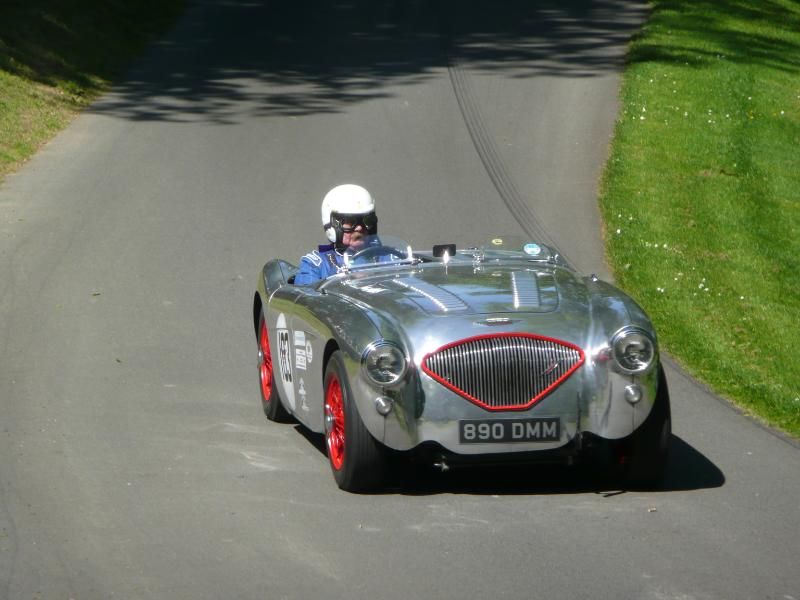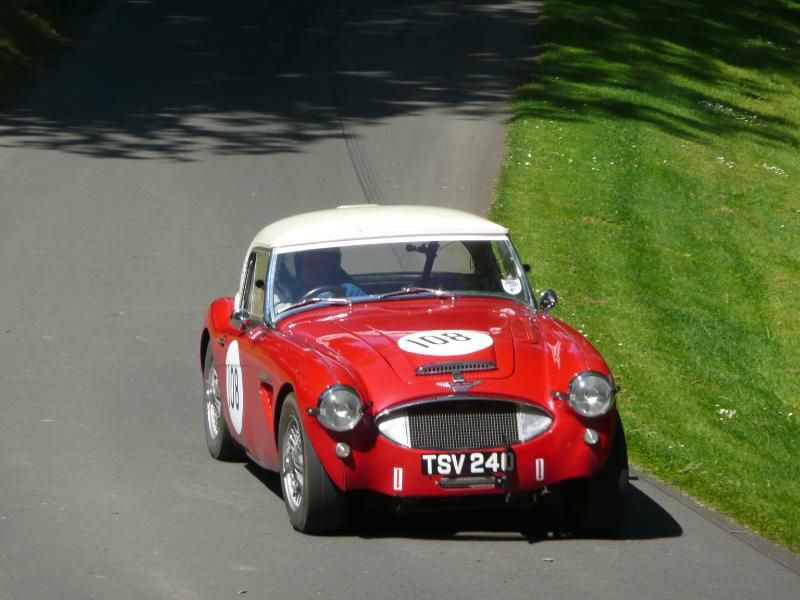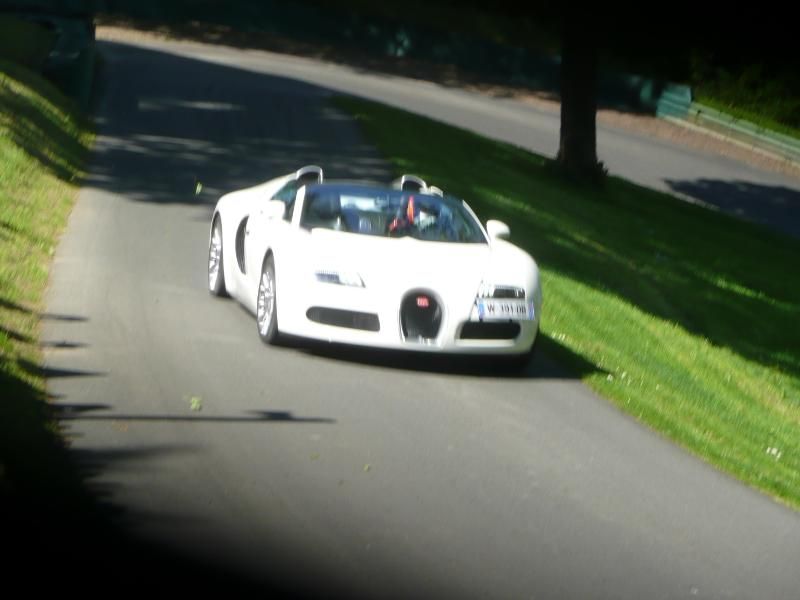 THERE WAS MORE……
As if this was not enough, rather than just adjourn to a local hostelry for food and ale, this year the weekend coincided with the Nailsworth Festival, and specifically on the Saturday evening, the Poetry Slam. Budding poets get three minutes to perform their work, and are judged on a number of criteria including audience reaction. Dan Duke enters these Slams from time to time, and suggested this as something different to entertain us. He did not let us down, as following some welcome intake of food at the Egypt Mill in Nailsworth, a lovely setting as you can see from the picture. he delivered his poems with great gusto and was rewarded with second place. Whilst this was perhaps not quite the sort of thing which appealed to absolutely everyone, it was generally deemed to be yet another enjoyable dimension to our weekend.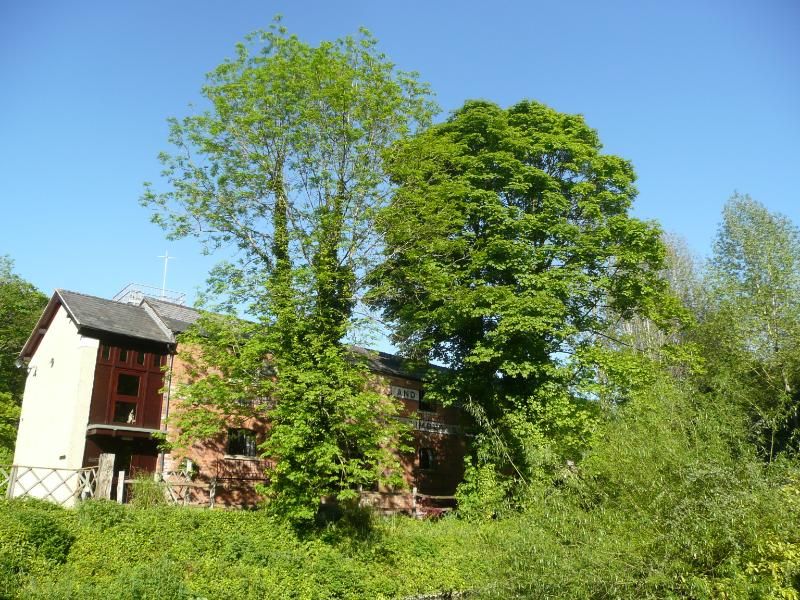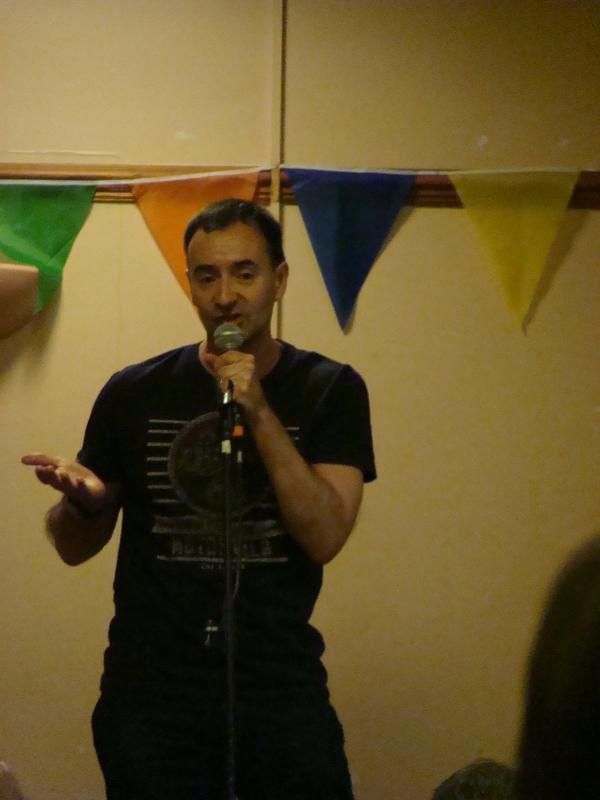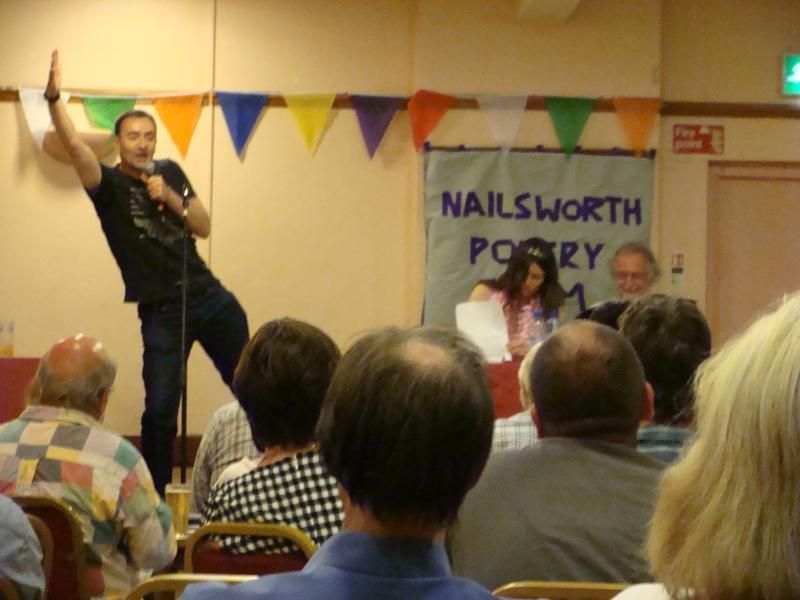 Overall, there is little doubt in my mind that this was the most enjoyable La Vie en Bleu yet. Everything was just so right, from the assembly point on Saturday morning, to the array of cars to see, the rides up the hill, the cameraderie of the other Forummers, the evening meal, Dan Duke's storming performance in the Poetry Slam. How on earth we top that lot in 2013, I am not sure, but I guess we've got 12 months to think of some ideas.
2012-05-28 15:48:17
Share and Enjoy