2012 Renault Clio 1.5 dCI 105 Estate XV de France (F)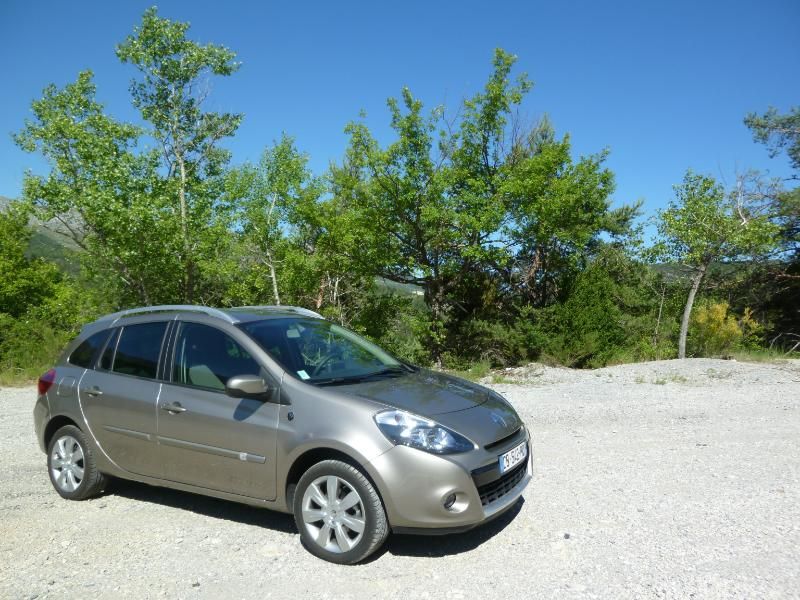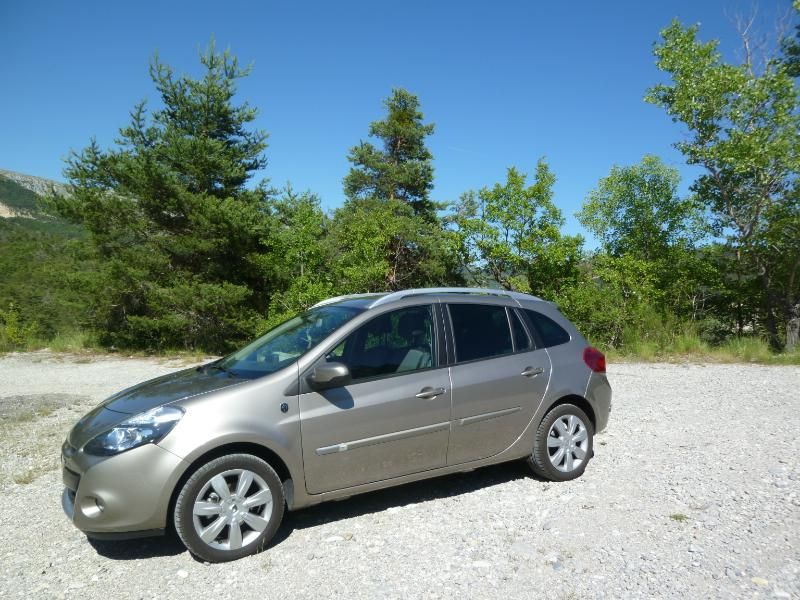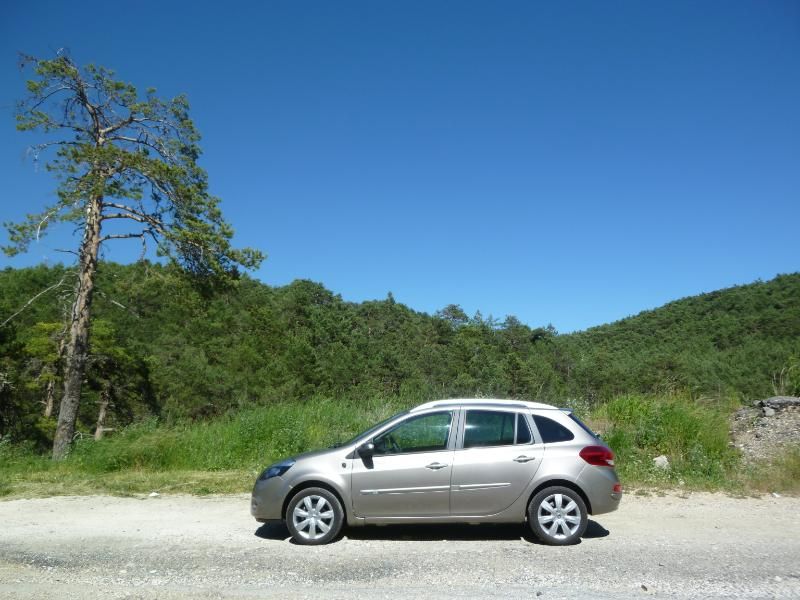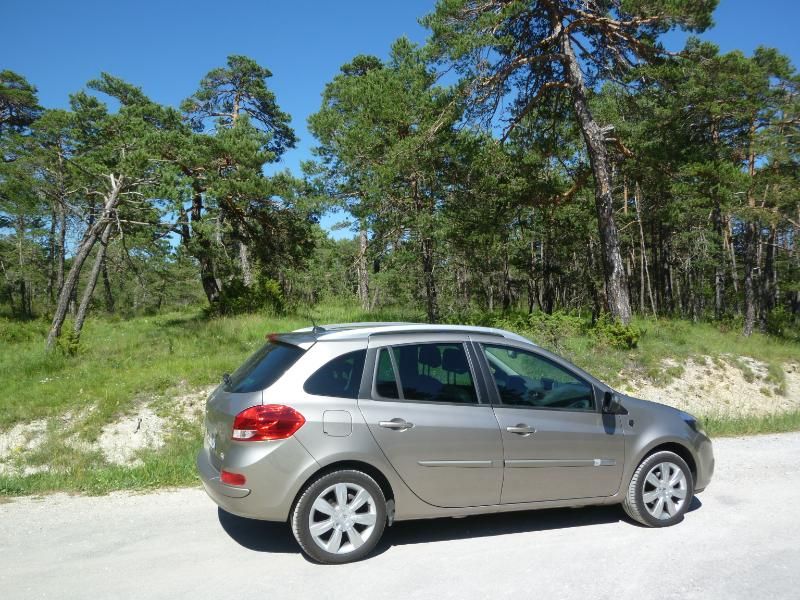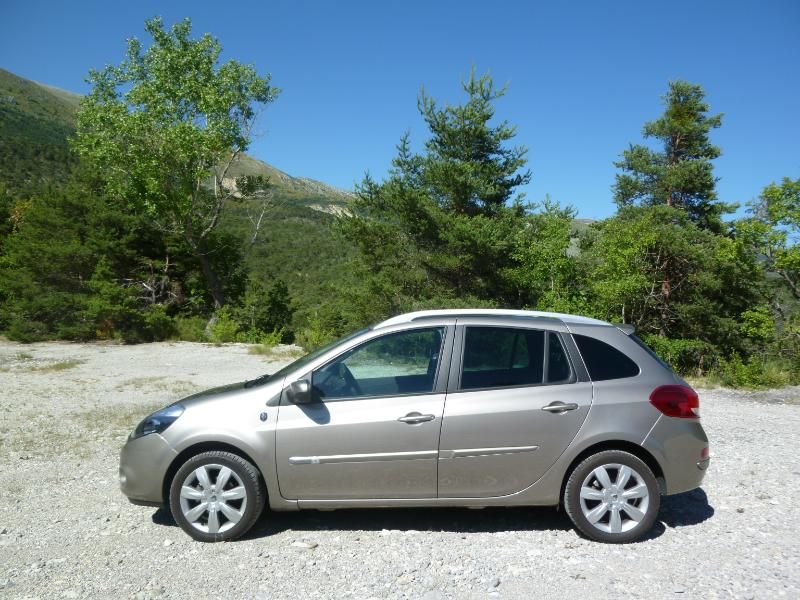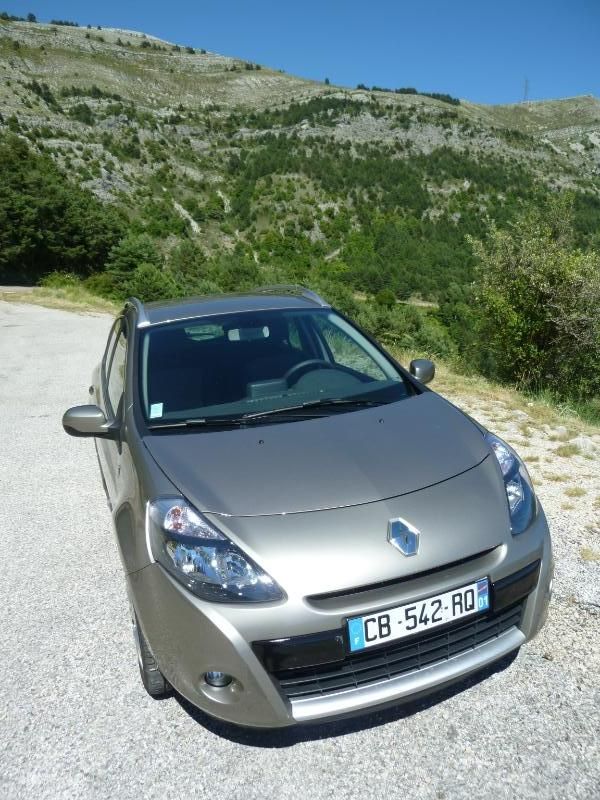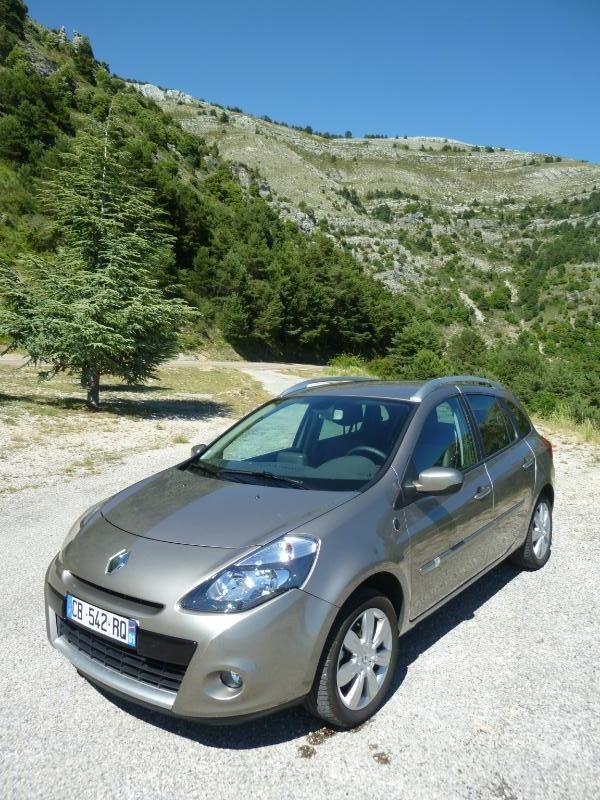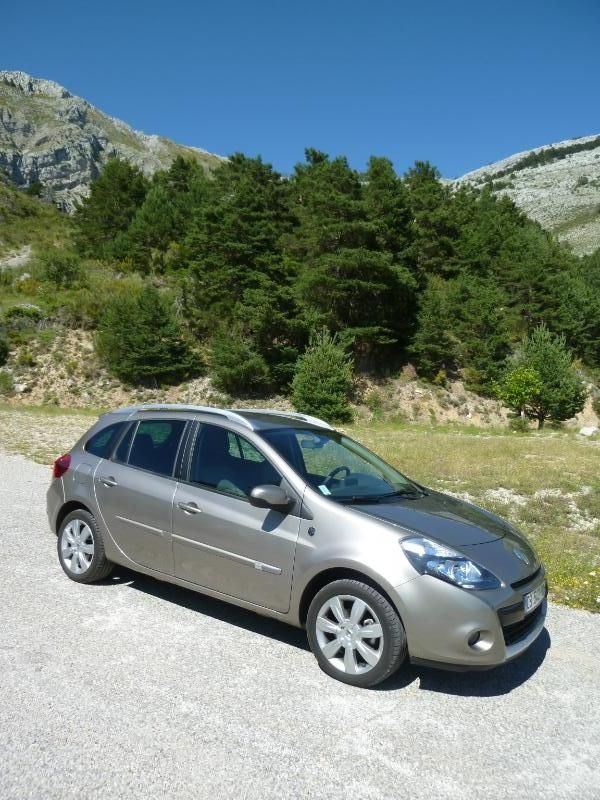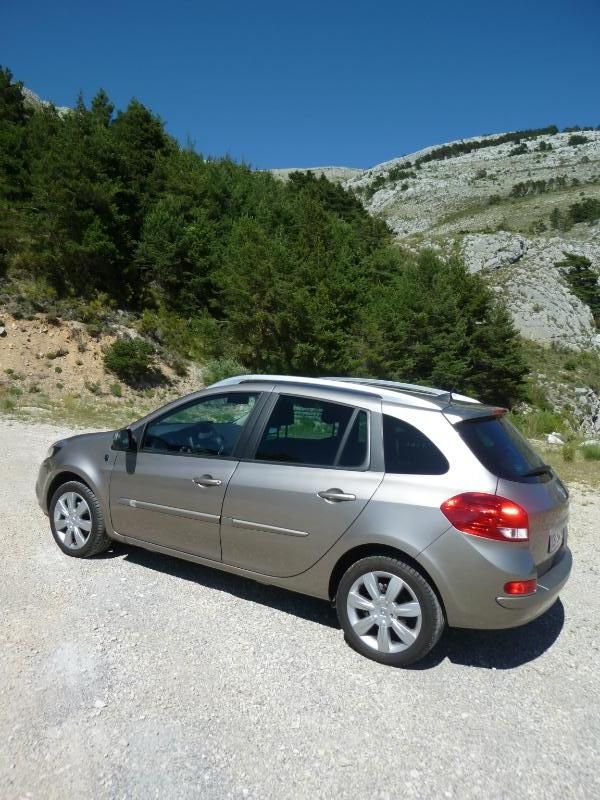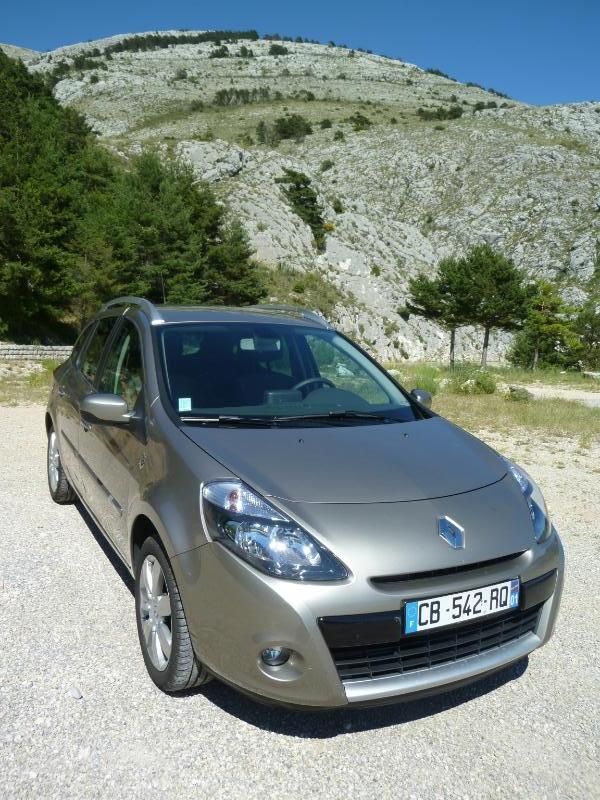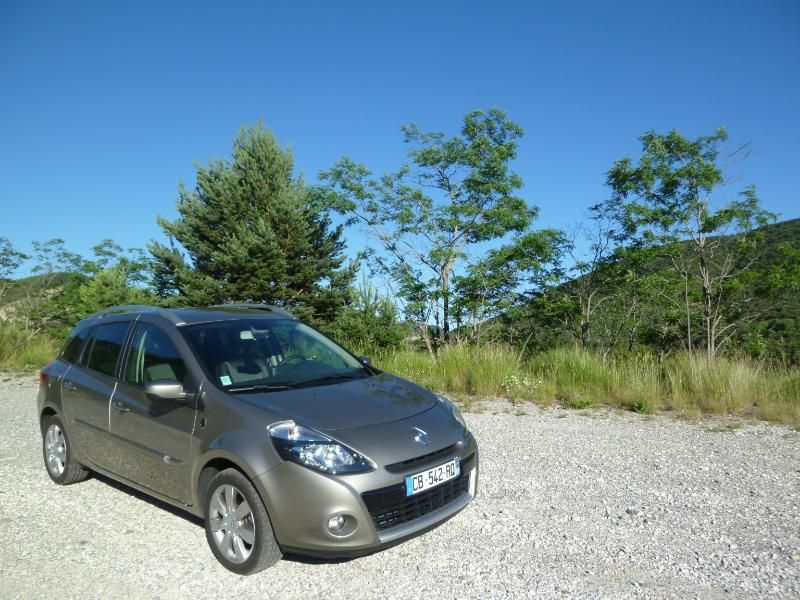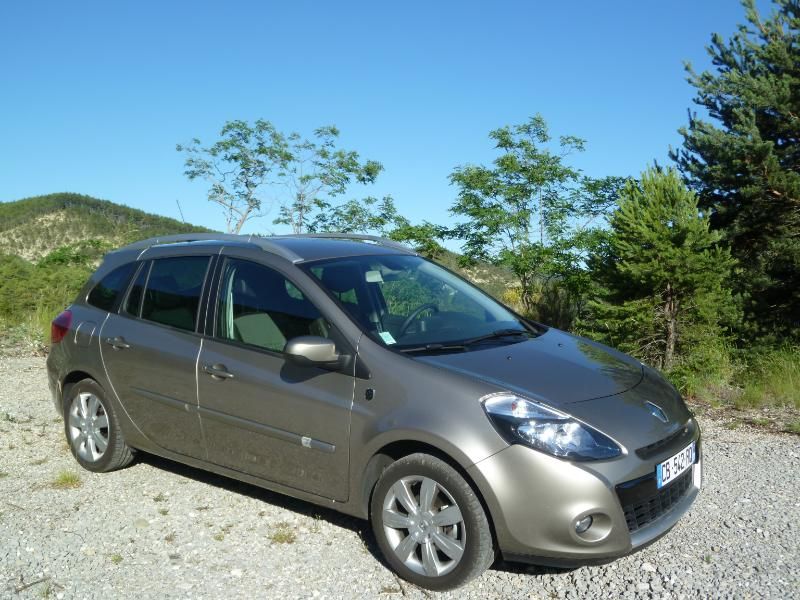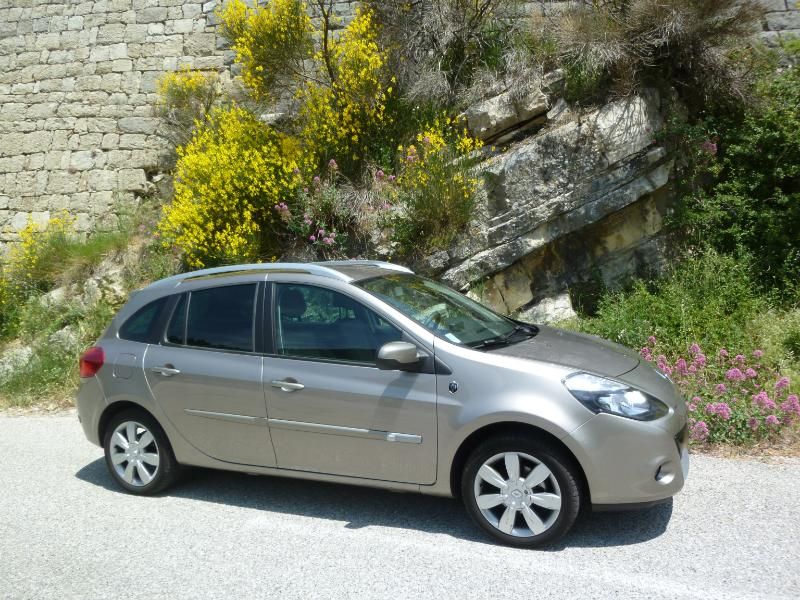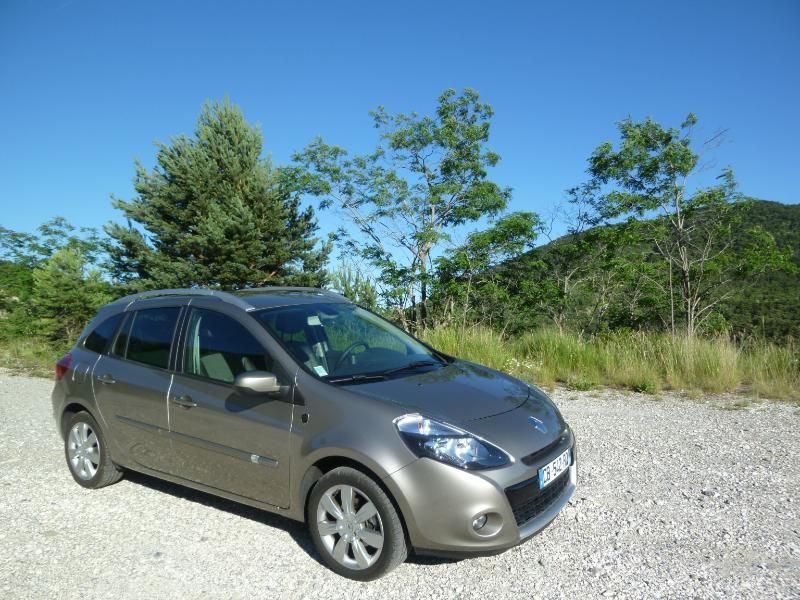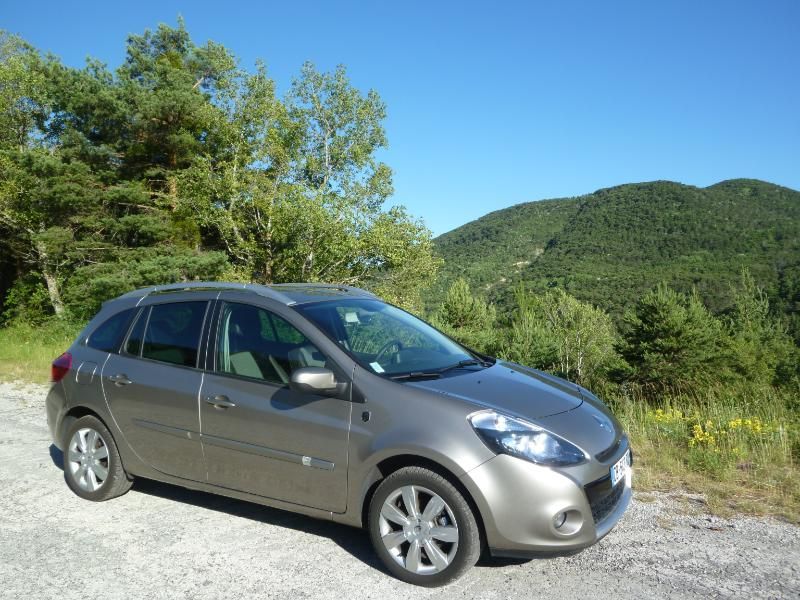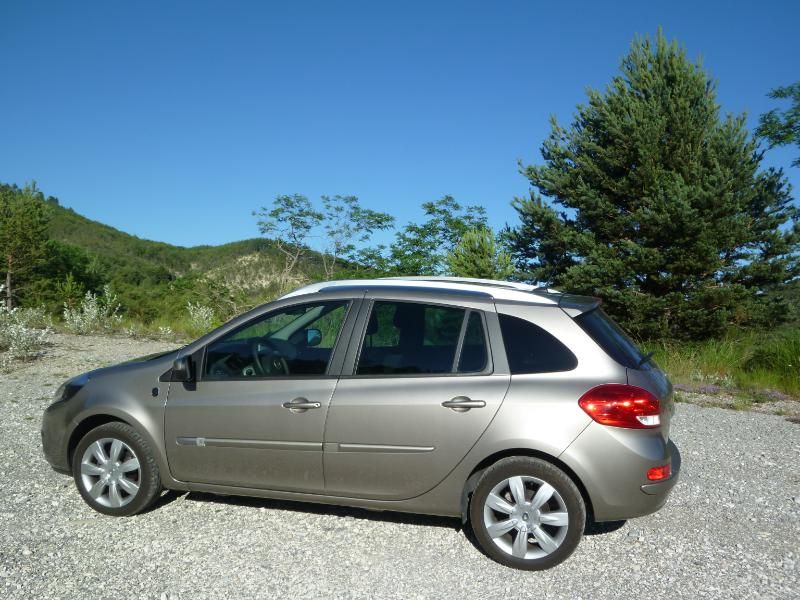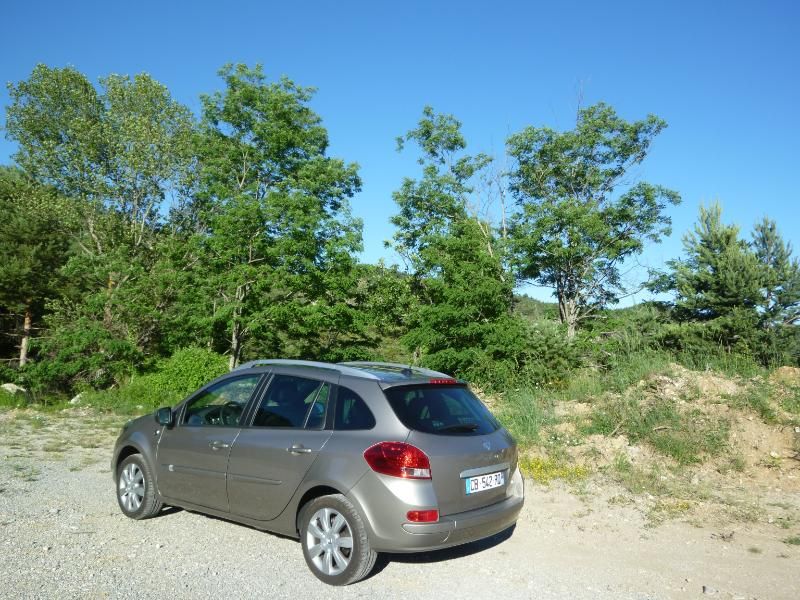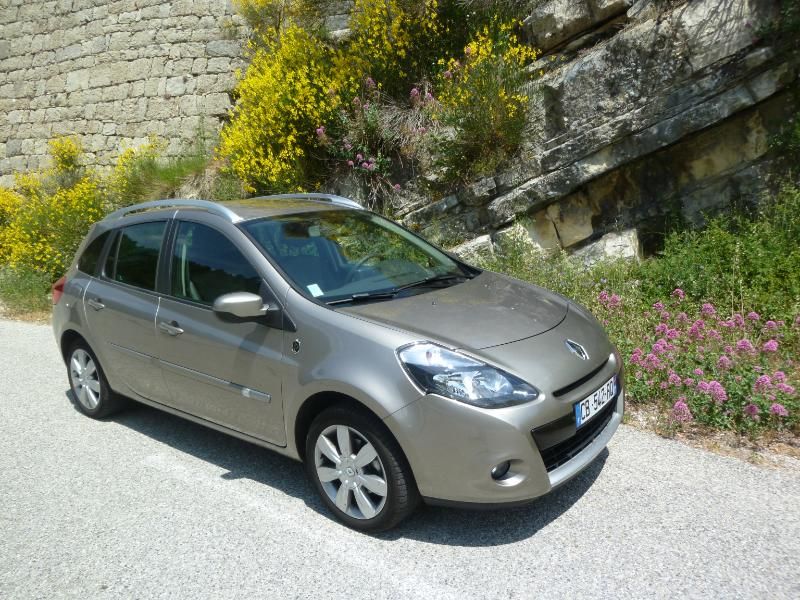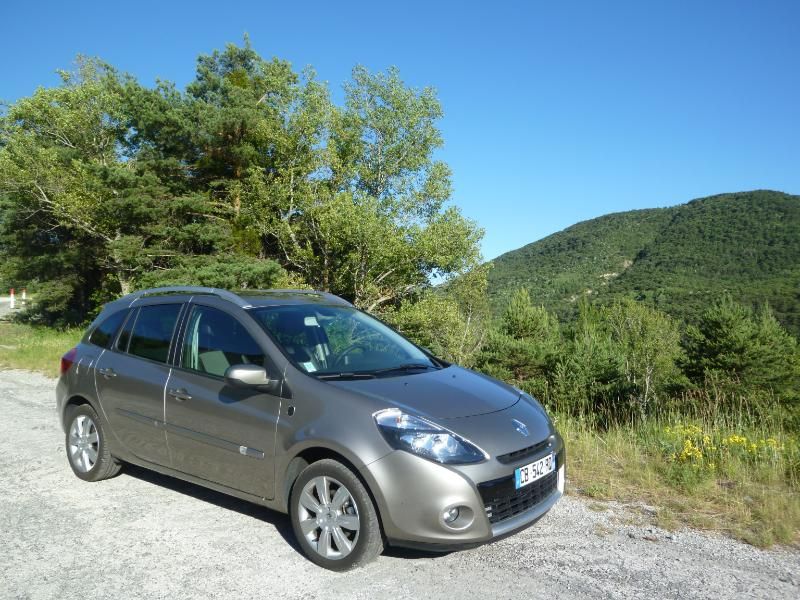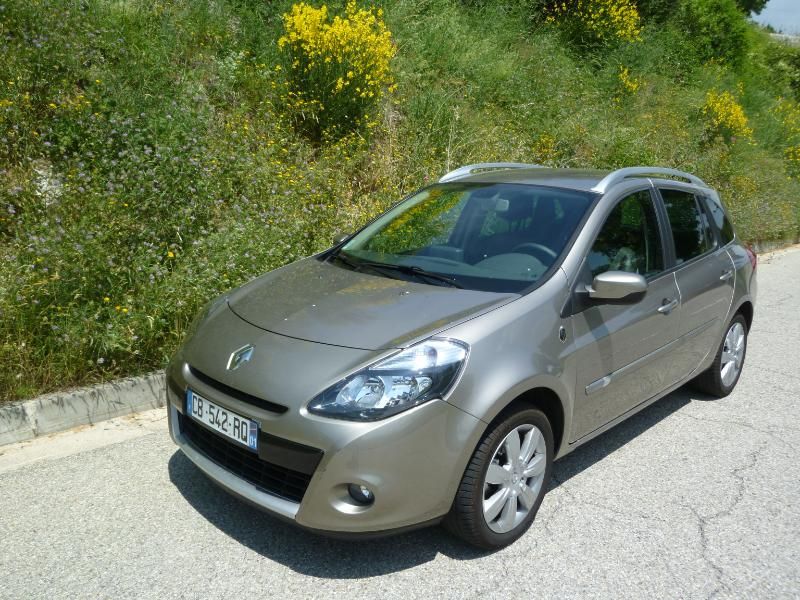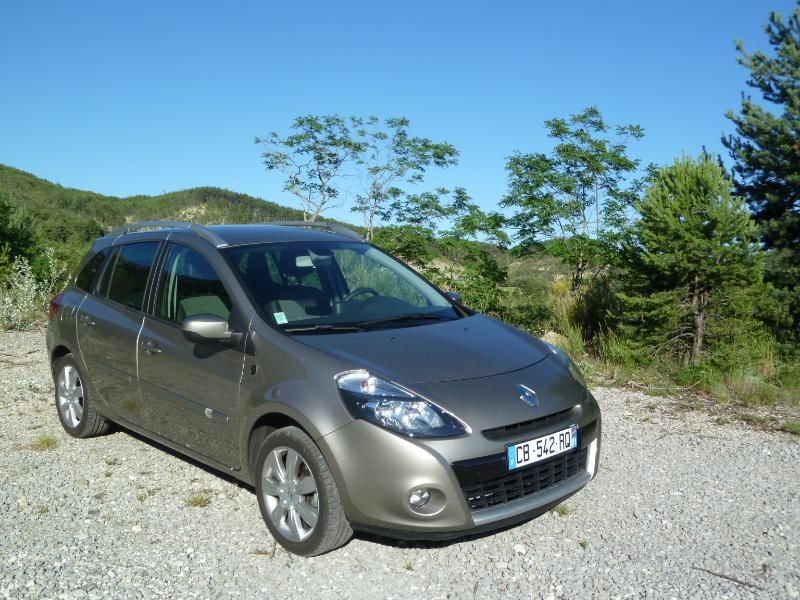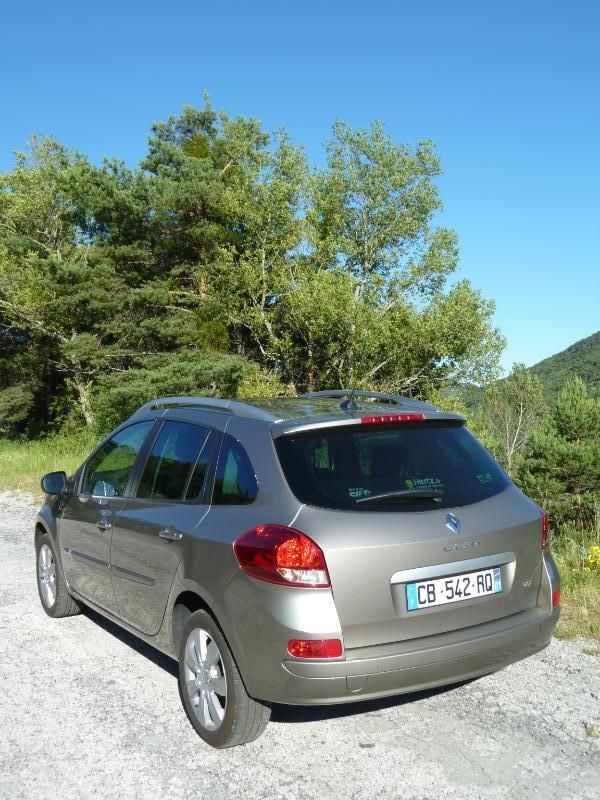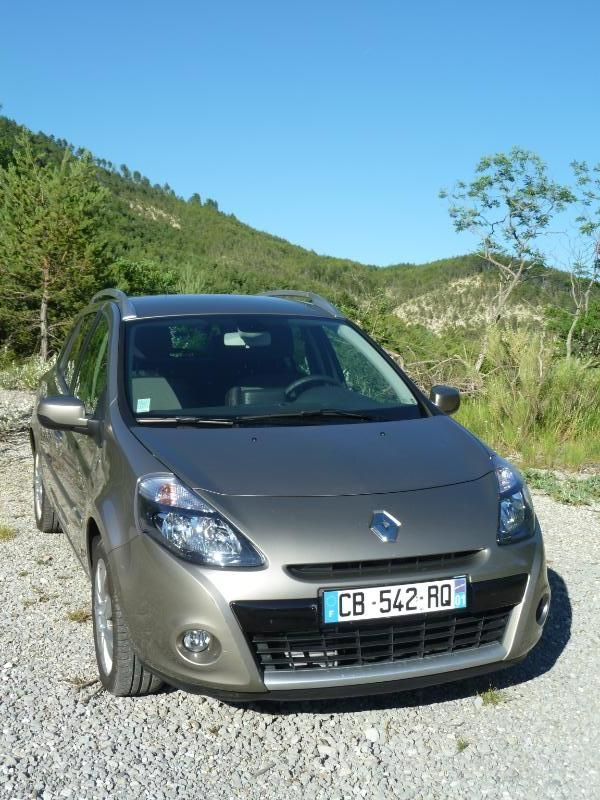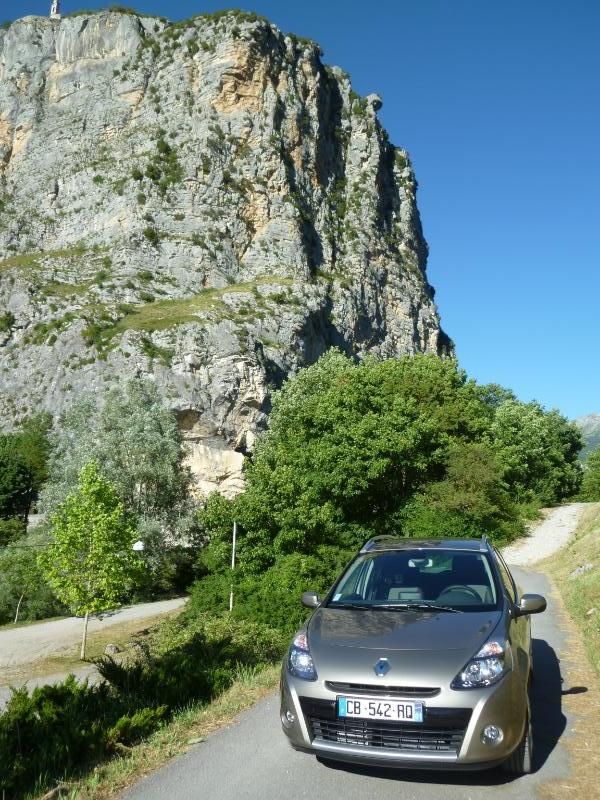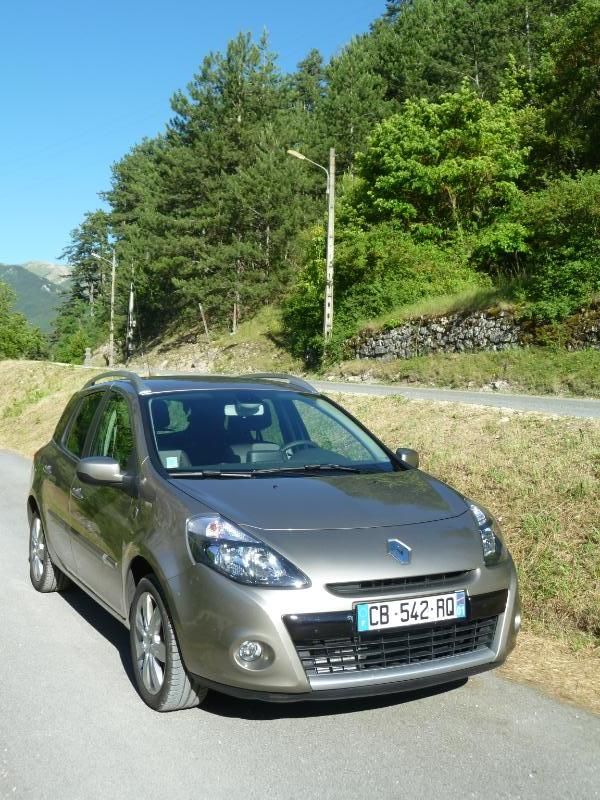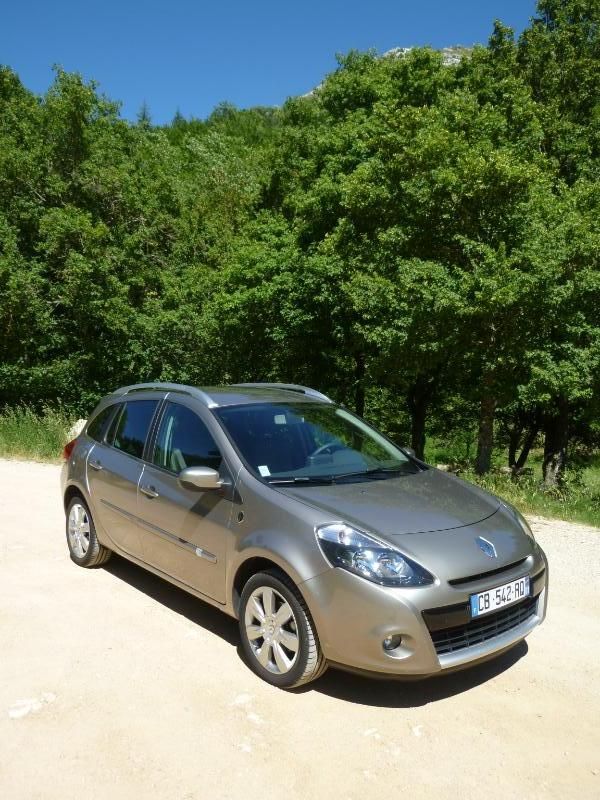 That Renault have been struggling in recent times is beyond any doubt. In the UK the dramatic decision to axe more than half of their product range, announced as a Christmas present to their dealers, and enacted a few weeks later in early 2012 was unlikely to help sales volumes, but it could have had something of an impact on the bottom line of the results sheet. Until new models arrive, that meant that Renault would be forced to soldier on with a range of cars which whilst generally seen as worthy enough have little to lift them up above their competitors in the desirability stakes. Among the cars left in the range, that puts a lot on the shoulders of the long-running Clio. Initially introduced over 20 years ago as a successor to the popular Supercinq, the car gained quite a reputation as a supermini with that bit of French chic, an image fostered by a memorable advertising campaign starring Nicole and Papa. The B-segment is a tough market though, and despite a couple of model changes and regular facelifts during that time, Clio is no longer the force that it used to be. As an indication of the decline in fortunes, note that in 2011, just 22,000 Clios were sold in the UK, whereas in 2002 that figure was 86,000 in a market segment which is actually growing. Things are not a lot better in France, where rumour had it that even the usually loyal domestic buyers needed incentives which saw discounts up to 40% off the list price being offered just to try to shift the metal. That the sporting Clio RS models are among the best cars in their class has never been in doubt, but these only garner around 2 – 3% of total sales, so it is the "ordinary" models that are crucially important. Clio 3 started off well, being accoladed with the European Car of the Year award on launch in late 2005, but since that time almost all of its rivals have been replaced whilst Clio was simply hit with the bland stick with a rather ill-advised facelift which slapped on a new nose in 2009. Somewhat surprisingly, I'd not driven a Clio 3 at all  until Mr Hertz at Nice airport decided to put my name on my most recent test car, so now I have had the chance to find out whether the torpid sales performance is deserved or not.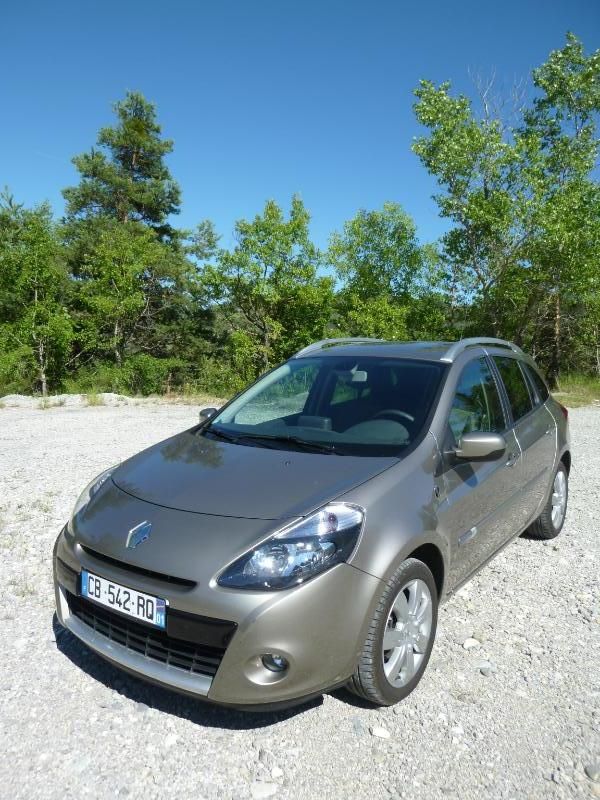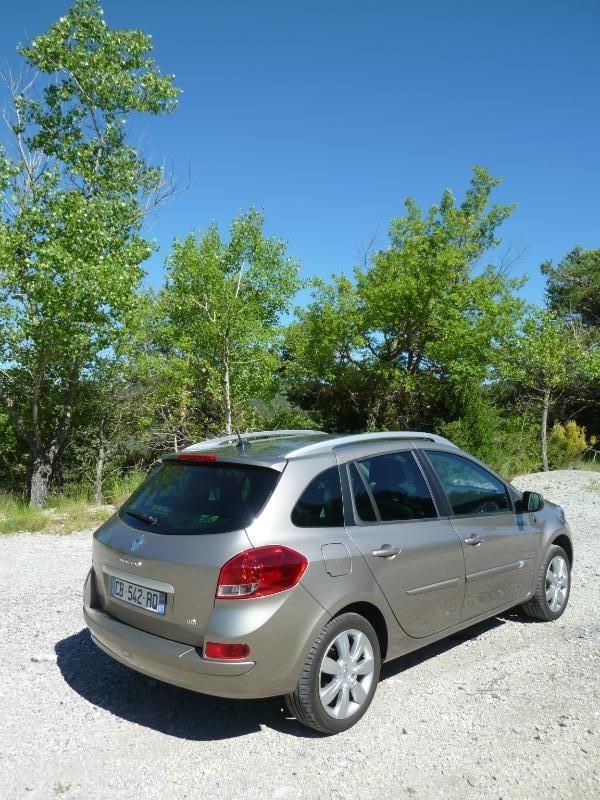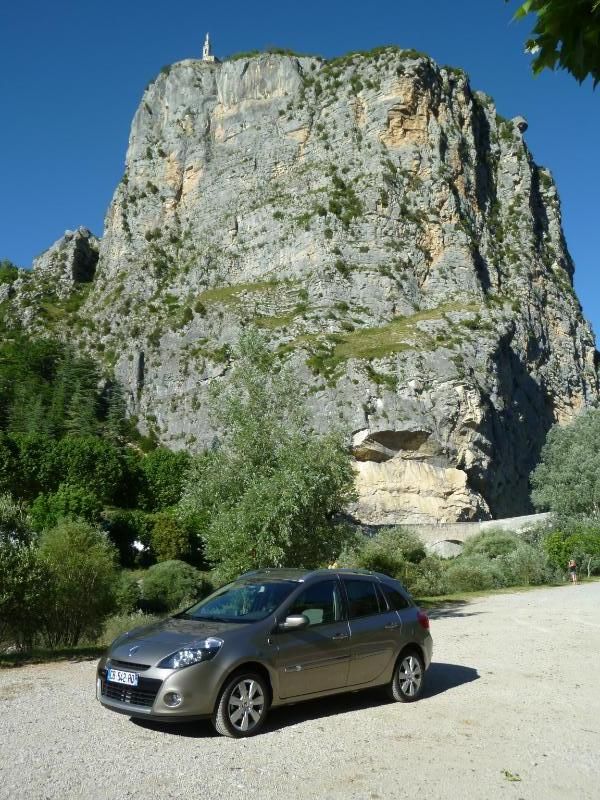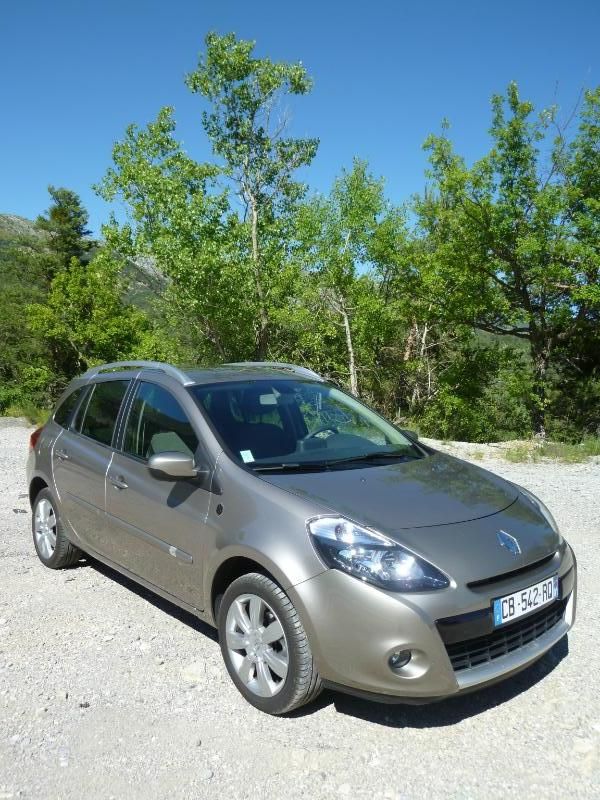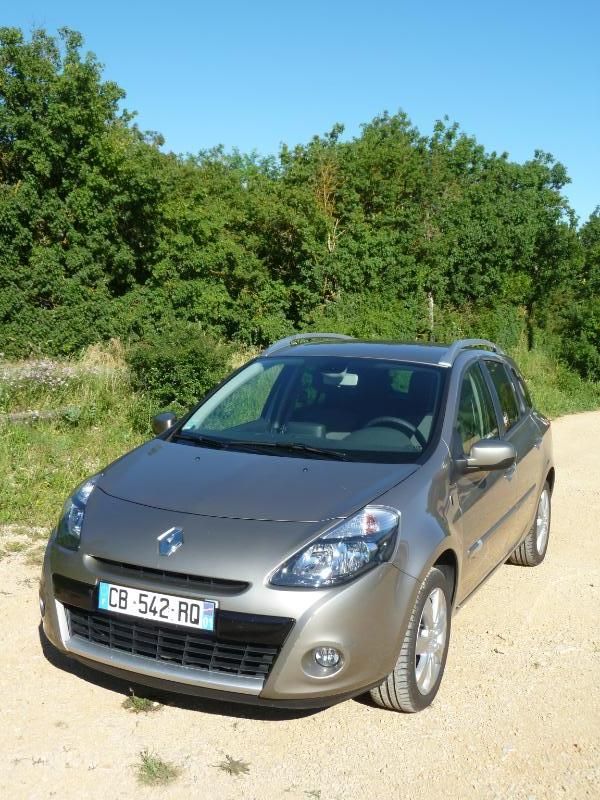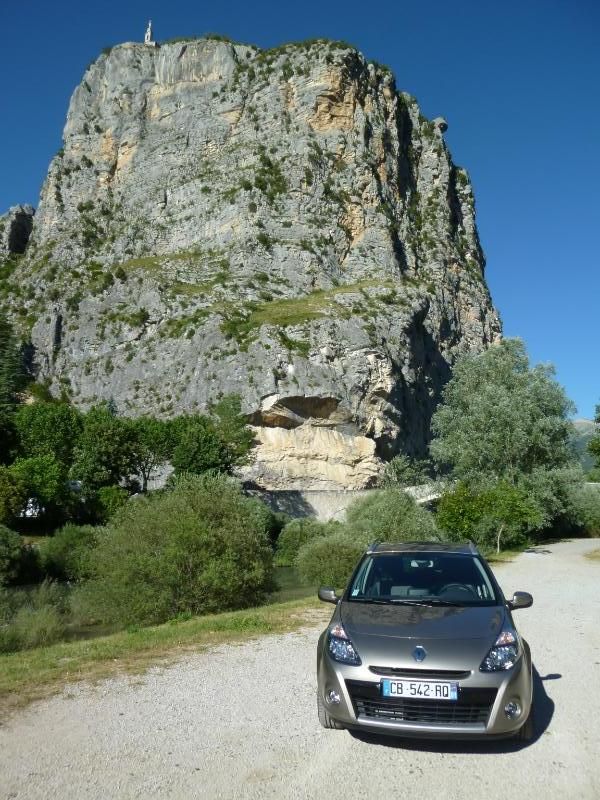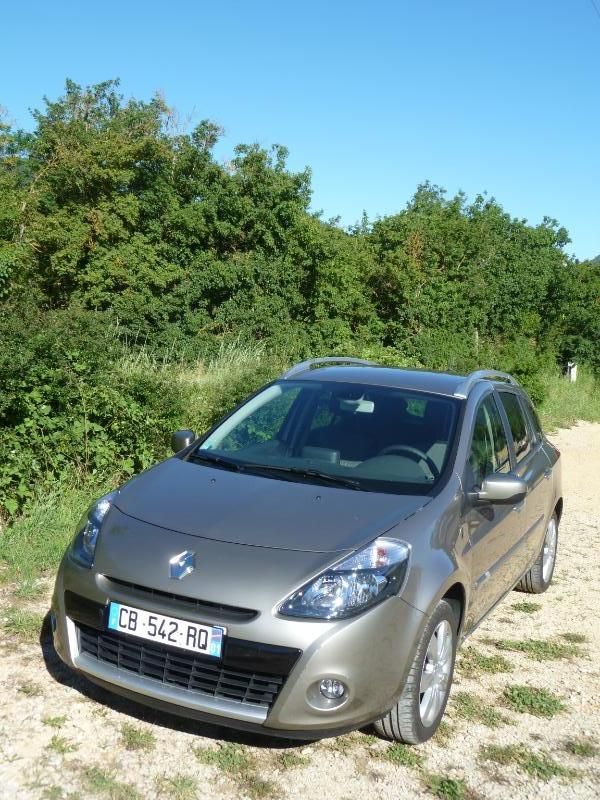 The test car came with the estate body, a style introduced in 2008 for the first time for the Clio, which marries up a slightly odd looking rear end to the regular Clio to give extra carrying capacity, and to form a direct rival to the unimpressive but commercially quite successful Peugeot 207SW, as well as the rather more inspirational Ibiza ST and Fabia Estate models. In a nation where diesel sales have far exceeded petrol powerplants for many years, it was also not a surprise to find that the test car had the derv unit, which these days in the Clio is the familiar and long running 1.5 dCI engine. Two power outputs are offered, and the test car was the more potent of the two, putting out 105 bhp as opposed to 90bhp.
First impressions were quite good. With the windows closed, the engine sounds quite refined when you start it up, and it remains this way as you set off. Later I did discover that the sound proofing is clearly doing its job, as if you have the windows down, there is still quite a characteristic diesel sound especially at idle. Although 105 bhp is far from class leading these days even for a B segment car, it is actually sufficient for point and squirt motoring in towns and for coping with the autoroutes. Only in the mountains did it struggle, and climbing the Col de Turini I found the need to engage bottom gear to get round almost every tight hairpin. It revs quite happily, though with generous amounts of torque you do not need to work the engine that hard before selecting a higher ratio. This is no real hardship as the gearchange is quite positive, slotting between the five forward gears with a pleasing precision. In fifth gear on the autoroute, noise levels are pleasingly subdued, with just a little wind and road noise in evidence. Economy was reasonable, but far from earth shattering at an average of 5.9 litres/100km, which equates to 47.7 mpg. Considering how hard the Clio had to work on those mountain roads, perhaps I should not be surprised. I had previously read that the steering on the non sporting Clios was something of an acquired taste, having precious little feel, so i was quite surprised to discover that it was nothing like as vague as I feared. It certainly is never going to trouble the likes of Ford, but the set up in the Juke (a car which shares more under the skin with the Clio than you might imagine) that I drove just before this test was far worse. I have to assume that most manufacturers perceive that customers want lightness almost to the exclusion of all else, so anything that gives you some indication of what the steered wheels are doing is a bonus these days. The handling is best described as "typical front wheel drive", with no issues, which is just as well given some of the precipitous curves on which I sampled the car. Long hone are the days of French cars rolling so much on the corners that you wonder if the door handles will be scraped, so cornering with a certain aplomb was actually not the uncomfortable experience that you might fear.  The Clio did ride well, coping with the varied road surfaces on which it was driven with aplomb. There were no issues with the brakes, which were smooth and effective. Unlike on larger Renaults, a pull up handbrake between the seats features on this car. With plenty of glass and the relatively vertical rear end, visibility proved not to be a problem with this car. It did feature rear parking sensors just in case there was any doubt about how close objects were behind the car.
Some time ago Renault made a concerted effort to upgrade the quality of the interiors of their cars, with both better design that the pieces all fit together in a cohesive manner, and also higher quality materials that don't look like the combination of an Airfix kit and a recycled cardboard box. The Clio continues that trend and is quite neatly presented, although there is no real design flair in the end result. The main dash moulding is from a reasonably soft touch plastic, and there were no squeaks and rattles from an admittedly relatively youthful rental car. The main dials are two, a speedometer and rev counter, with insets for fuel level and water temperature, set in an ovoid grouping under a binnacle, and mounted in a silver surround. There is a rectangular area between the dials for warning lights and the odometer. The centre of the dash contains the display unit for the satellite navigation system, which sits up high, and looking a bit like the afterthought that it probably is. Beneath this are a pair of ovoid air vents, then the controls for the climate control system, and beneath those the buttons that operate the audio unit. Stubby column stalks operate lights, indicators and wipers. and there are a series of buttons on the side of the pod on which the wheel is mounted that act as repeater controls for the audio system. The central part of the dash is set in a dark brown sort of plastic finish that is part of the trim level of this car, which I did not find terribly appealing.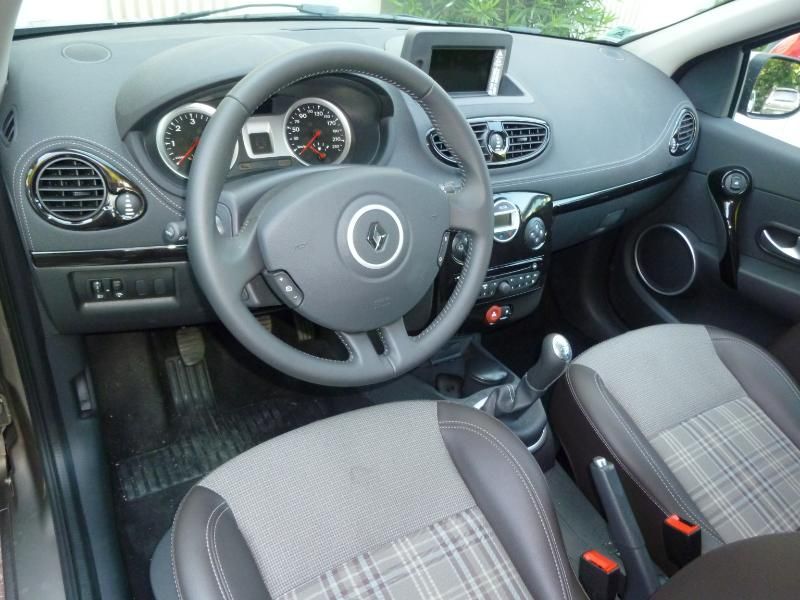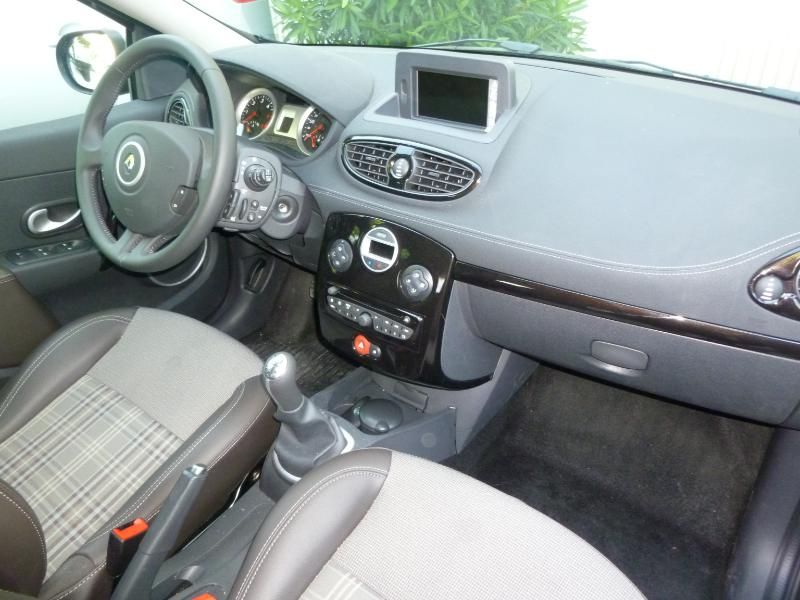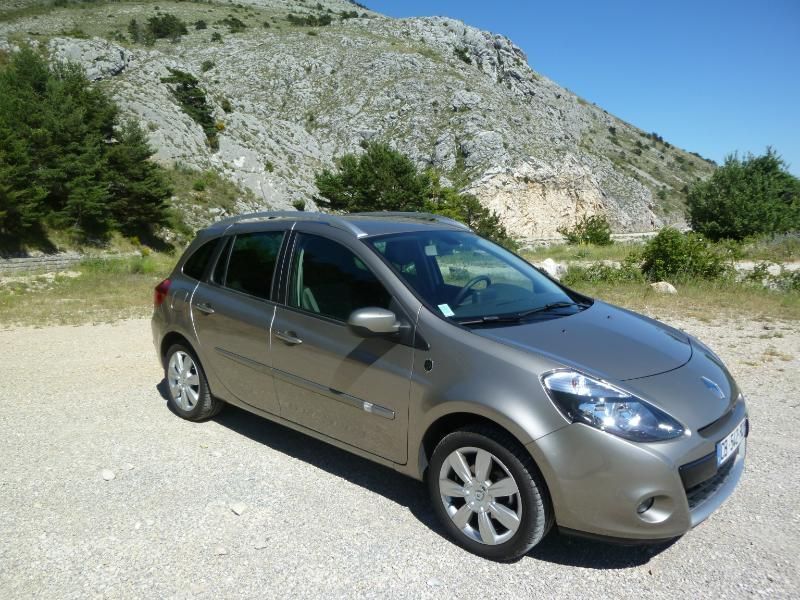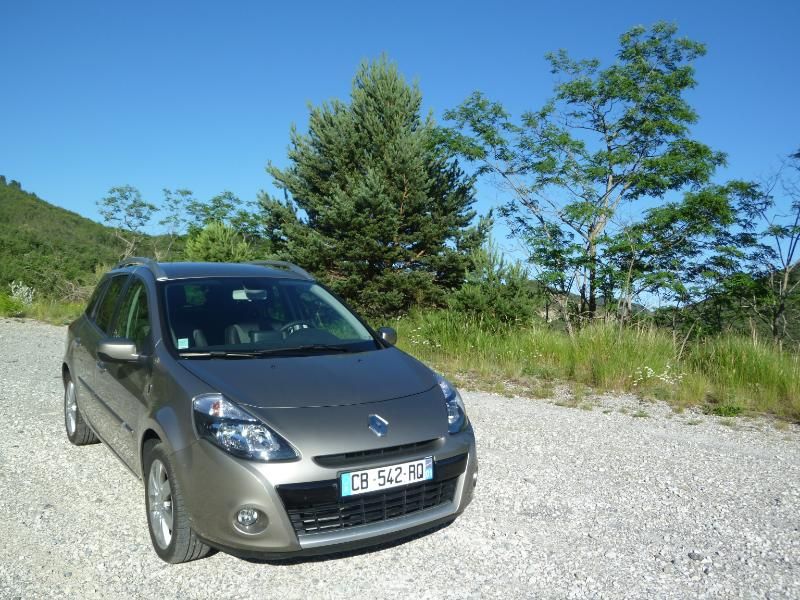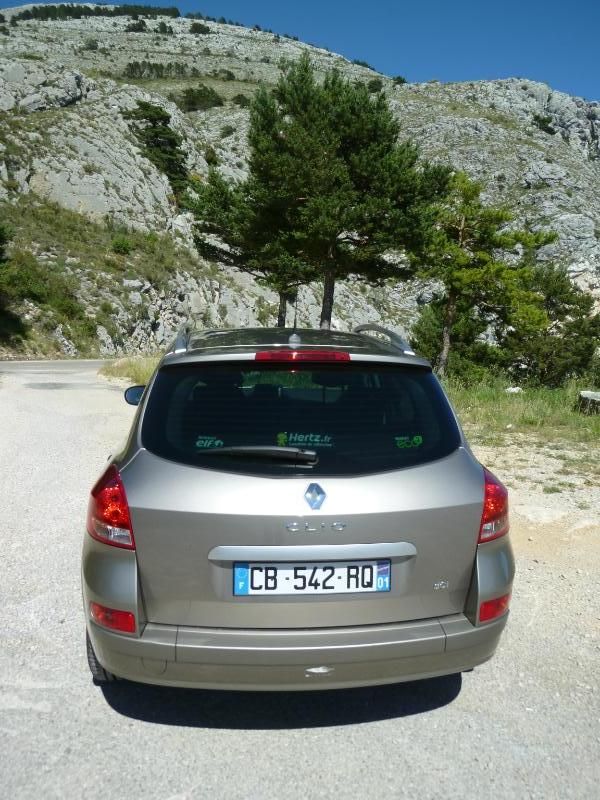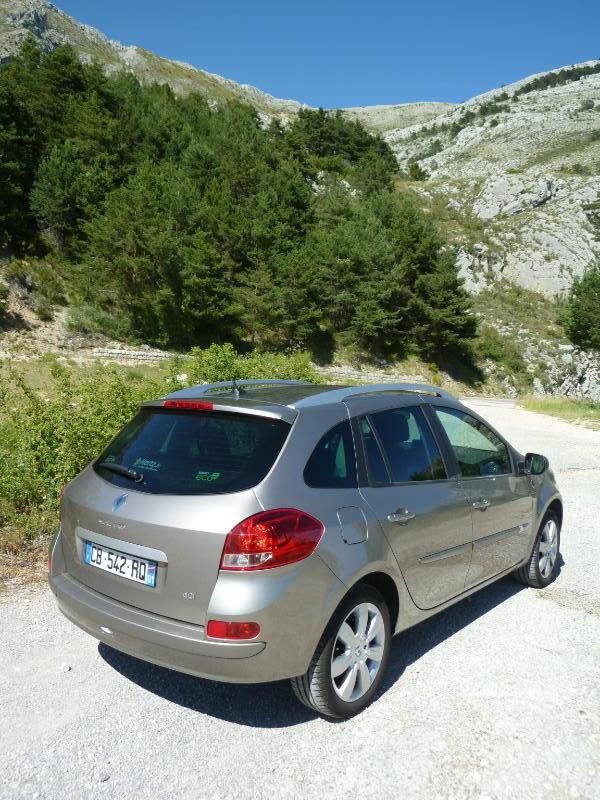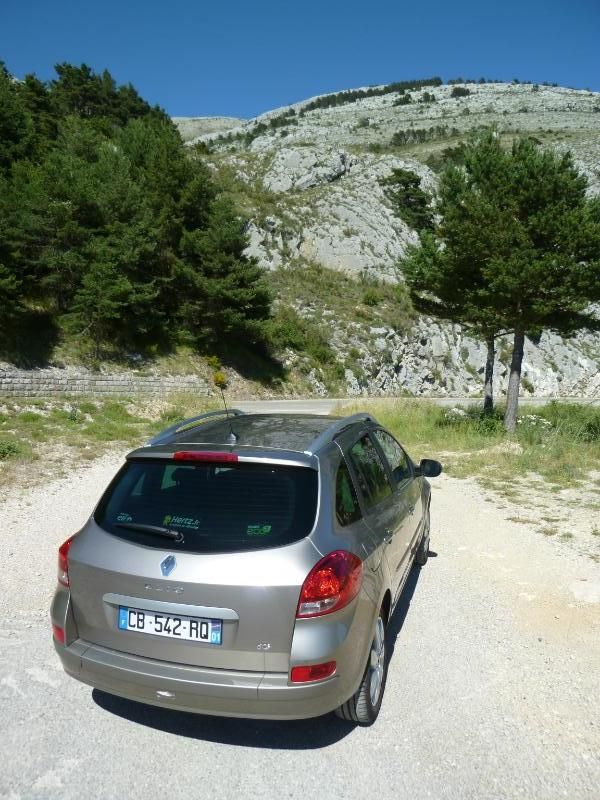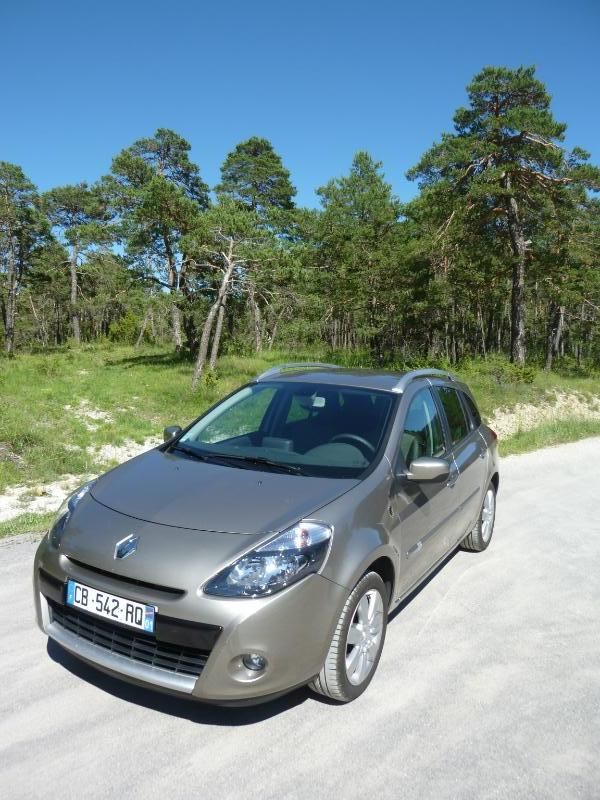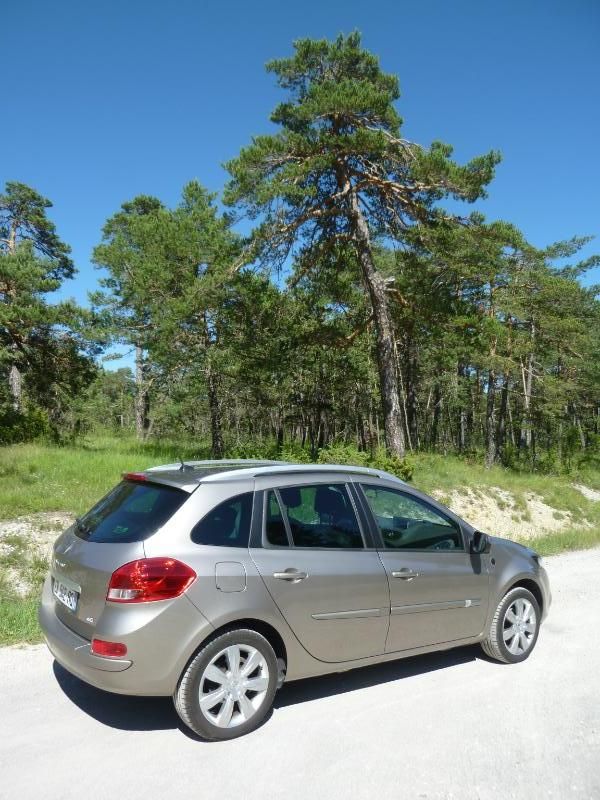 Seat comfort used to be the hallmark of any French car, with soft squashy chairs on which to sit. Those days are long gone, with far firmer cushions generally offered. Nevertheless, the seat in the test Clio was a comfortable place to be. Adjustments were all manual, but this version had a height adjuster as well as the usual back and forth and backrest angle. Coupled with an adjustable column, I was able to get the perfect driving position. The seat itself was finished in a mixture of materials, with a sort of leather on the outer edges and a cloth inset. With the continued increase in size of every iteration of a model generation, the Clio is far from a small car, and even within the B segment within which it competes, this is among the biggest vehicles of the class. Extra length has not necessarily contributed to any more space inside the cabin, as the current Fiesta exemplifies, but it was pleasing to find that the space for rear seat passengers in the Clio appeared particularly generous, with a surprising amount of legroom, and decent headroom. The car is not wide enough for three adults to feel particularly comfortable for long journeys, but this is definitely one of the more spacious cars in its class. The raison d'etre for an estate car, of course, is to provide decent luggage space, too, and here the Clio also will not disappoint, with a relatively long load area, and decent depth even under the retractable cover. There is a fair amount of intrusion from the suspension units, so it is not perhaps as wide as you might expect. The rear seats are asymmetrically split, and the seat cushions cantilever forwards and then up before the backrests are dropped down into the space created, generating quite a long luggage area. A puncture repair kit lives in the space under the boot floor. Inside the cabin, space for odds and ends comes from the door bins, a good sized glovebox and quite a deep area in front of the gearlever which has a removable ashtray and a moulded shape to act as a cupholder. That is it. For a practical family car, I would have expected a little more.
In the early days of the Clio, the same models were sold throughout Europe, but that all changed in 1993, and ever since then, there are different versions, with some different names sold in each country. I did not immediately recognise the version which I had been driving, but did notice that there were shield shaped badges on the wings of the test car with the French Fleur de Lys on them. This turned out to mean that this was a top of the range French market model, known as the "XV de France", where it sits above the "Authentique", the "Expression" and the "Night and Day".  At €21,700, this car costs 50% more than an entry level model fitted with the 1.2 petrol engine. Some of what you are paying for is the engine, but that is a lot of extra Euros. Notable items of equipment on the test car included some part leather trimmed seats, with the same material on part of the door casings, a leather trimmed steering wheel, a tomtom satellite navigation system with a screen integrated in the dash but a separate remote control unit, climate control,  all round electric windows, electrically adjustable mirrors, an upgraded bluetooth and MP3 capable audio unit, front fog lights, auto sensing lights and wipers, a black finish to the headlights, chromed roof bars, and 16″ alloys. Even after looking at that list, there is a surprisingly long options list with various upgrades to the trim (which may or may not be to your taste), the audio and navigation units, an electric glass sunroof and also of other option packages.
So, is the Clio as uncompetitive as its dramatic decline in sales performance would suggest? I don't think it is. Granted that a few days after I completed the test, the heavily over-stylised and even larger Clio 4 was revealed, indicating that this car is more or less at the end of its product life, but it struck me as a worthy little workhorse. It's not exciting, and it is not exactly chic either, these days, but that's part of the price to pay for the car having "matured" from the early versions. The pricing for the "XV de France" spec is perhaps rather ambitious, but the car drove reasonably well and was decently finished, as well as being roomy. It would readily meet the needs of a family looking for a spacious car that is not too large. However, it does not lack competition. For those who want a small estate – and that is a relatively small market – then there are only 4 choices, and this is certainly better than its French rival, the Peugeot 207SW. But there are two other rivals. I've not driven the Ibiza in ST guise, and the regular hatch I sampled was endowed with a particularly strangled engine, but it was otherwise quite a likeable car. I have sampled the Fabia Estate, in 1.6 TDi form, albeit a far less powerful version, and that car impressed in many ways. It would be my selection for those looking for a car of this type.
Share and Enjoy