Collection de SAS le Prince de Monaco – Monaco (MC)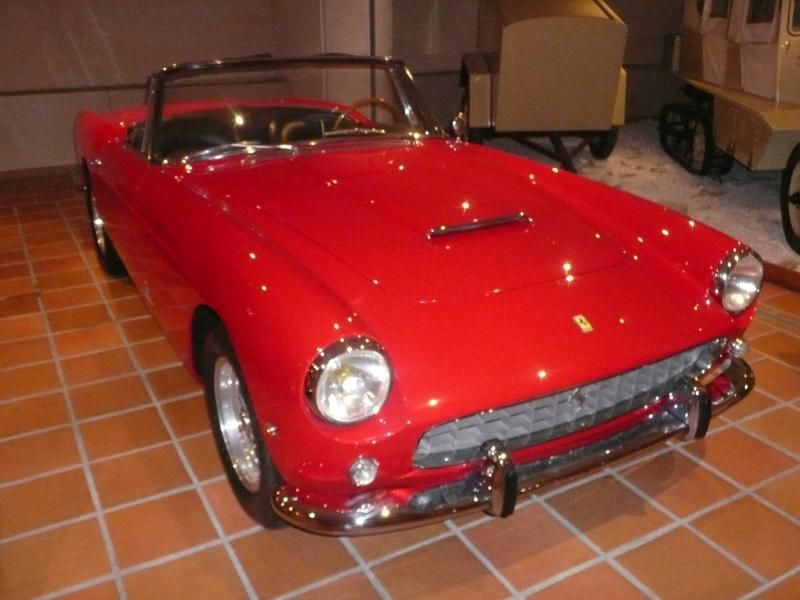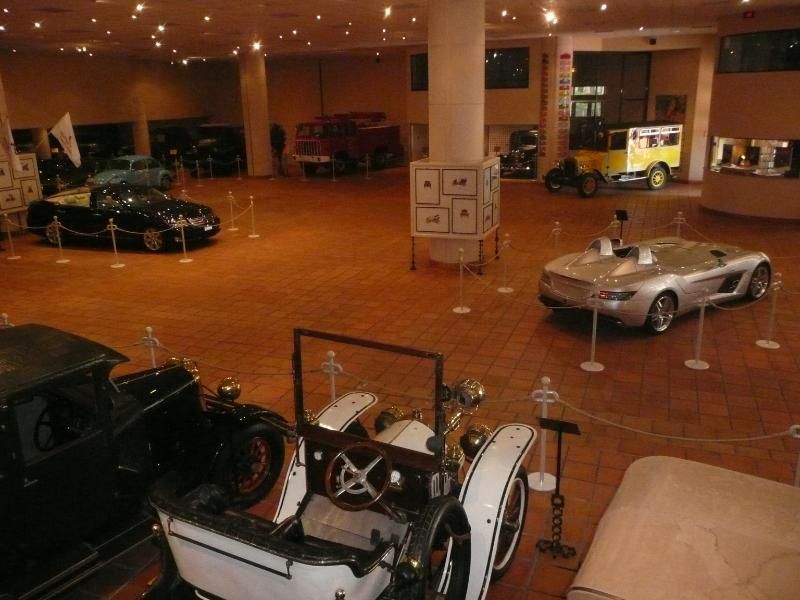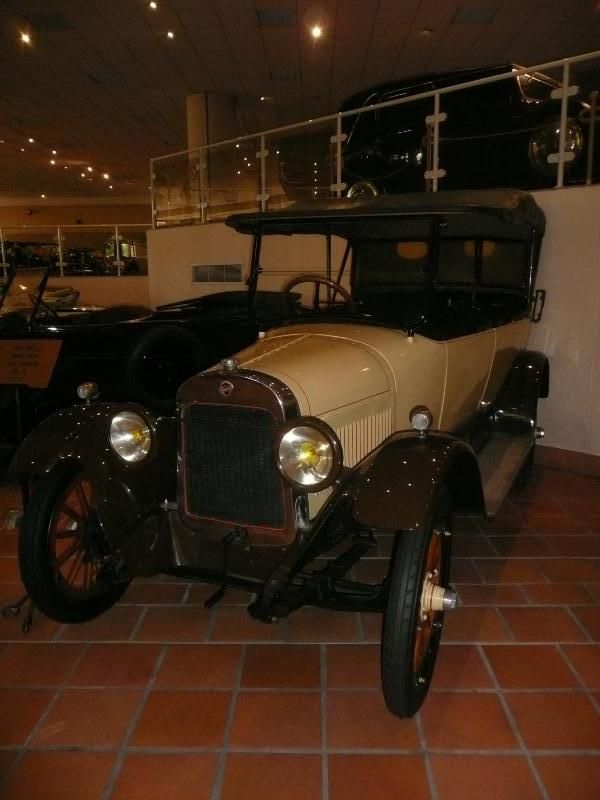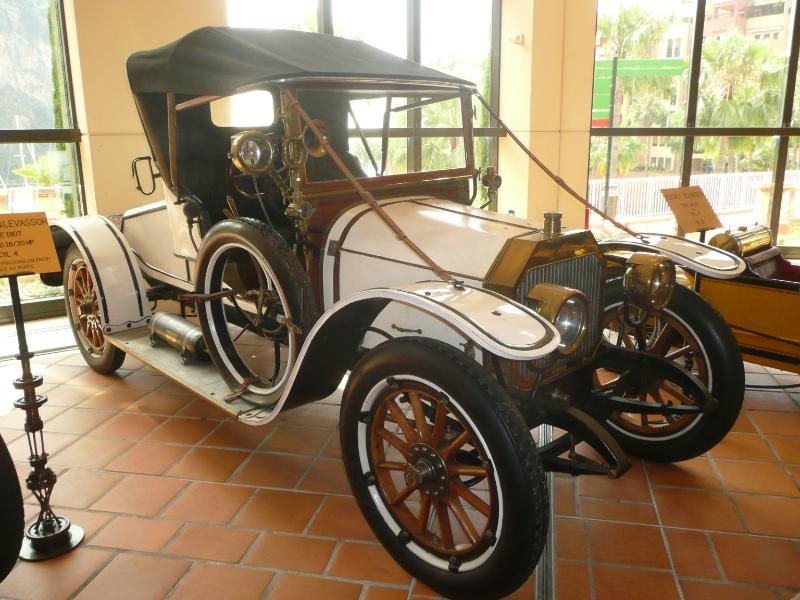 You don't have to spend many minutes in Monaco before you starting running out of fingers on which to count the number of exotic and expensive cars that you see. Whilst a lot are visitors, with their owners coming to this famous location to enjoy the jet-set life or to try their hand in the casino, many are on local plates and it is clear that there are plenty of the locals who love cars. One of the greatest local enthusiasts was the previous ruler of this small Principality, SAS le Prince Rainier III. In the years leading up to his death in 2005, he built up a collection of over 100 interesting cars and decided to put them in a museum open to the public so others could enjoy seeing the vehicles. The week I paid a visit was the time when it was announced that a significant number of the cars were about to be sold off at auction as the current custodian of the collection felt that they did not fit with the overall theme and objectives of the core, although the proceeds will then allow for some different cars to be acquired. Accordingly, some of the cars depicted in this report will likely not be on show should someone go in future to visit the museum. This reports depicts what was there at the time of my visit in June 2012.  
HORSE DRAWN CARRIAGES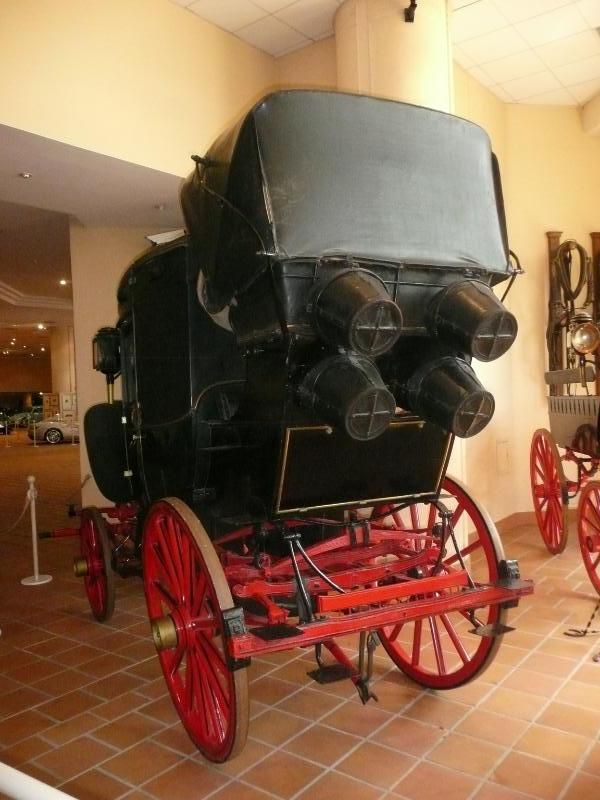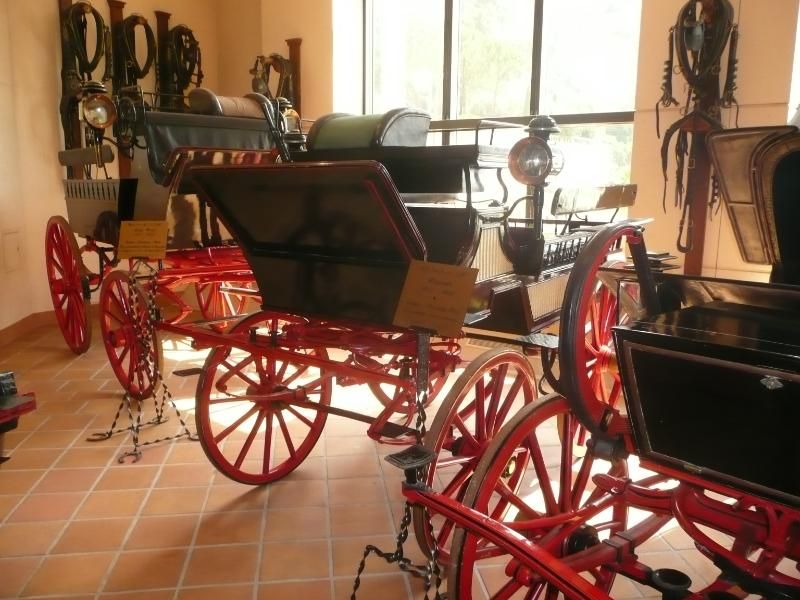 ALFA-ROMEO
A very pretty Giulia 1600 Spider
AUSTIN
The diminutive Seven.
A 1952 FX3 taxi which was used as the "family" car for some time
BELLINGER FRERES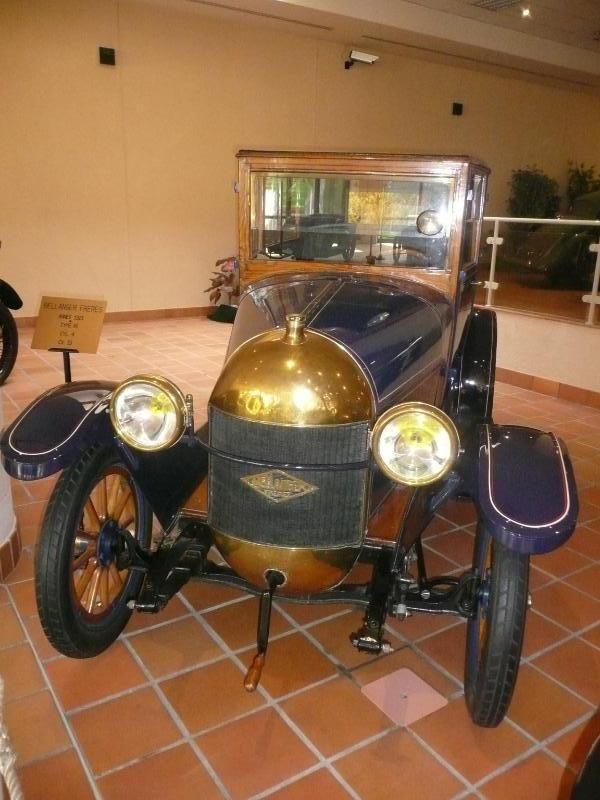 BENTLEY
S Type
BERLIET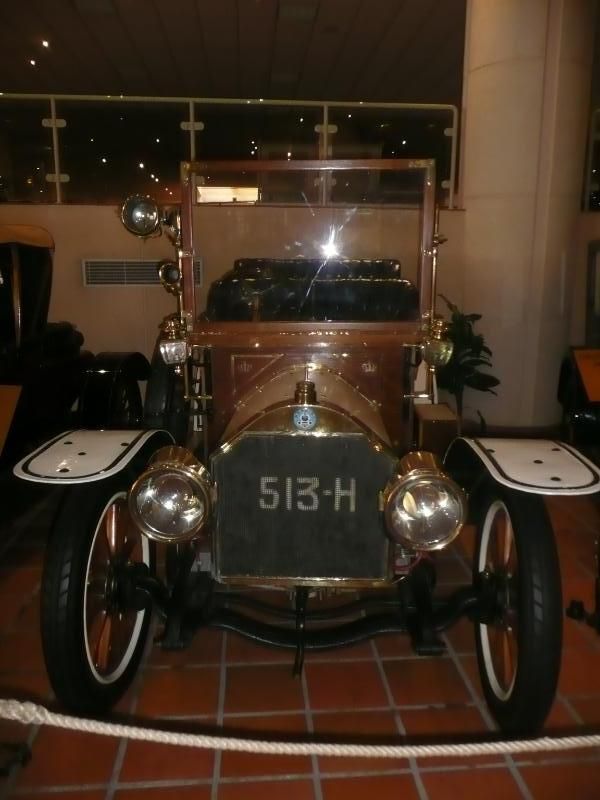 BUGATTI
This 1925 Type 35B won the Monaco Grand Prix in 1929.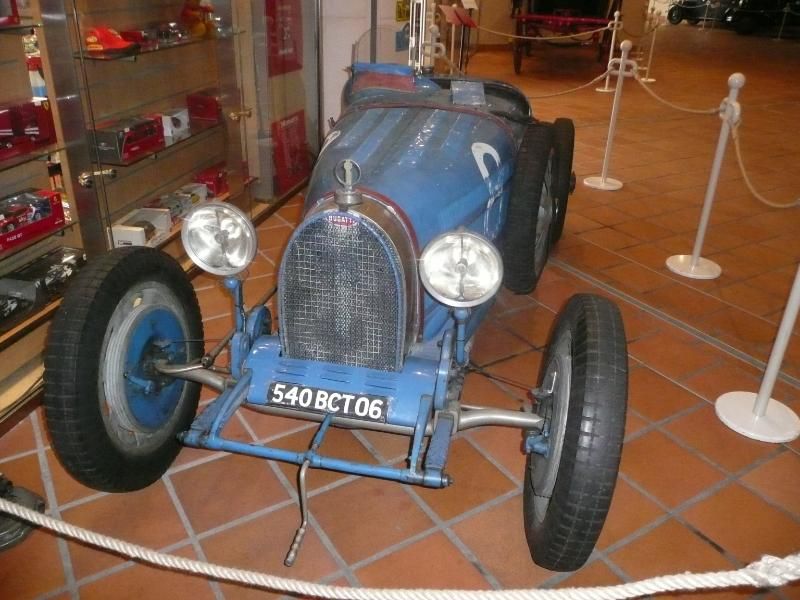 CADILLAC
A number of these imperious machines, with a 1953 Type 62 car, a couple of models from the early 1960s and the larger and later Fleetwood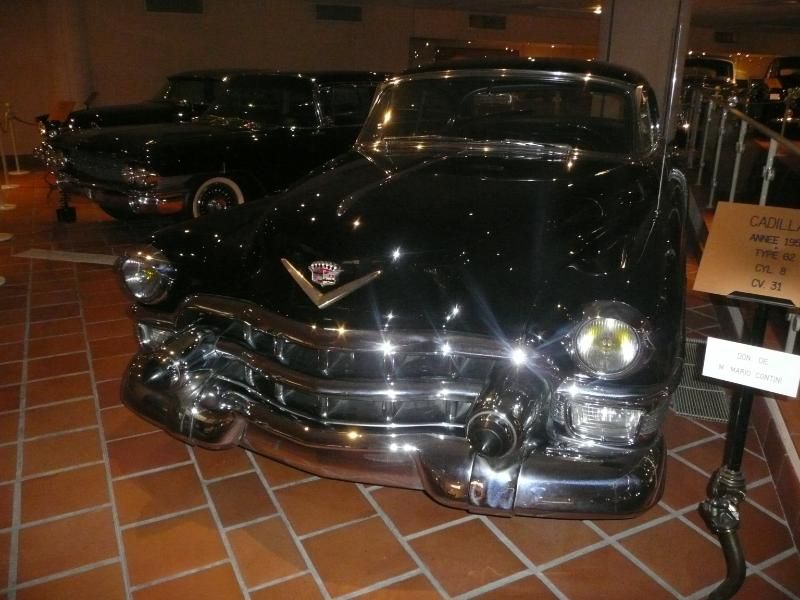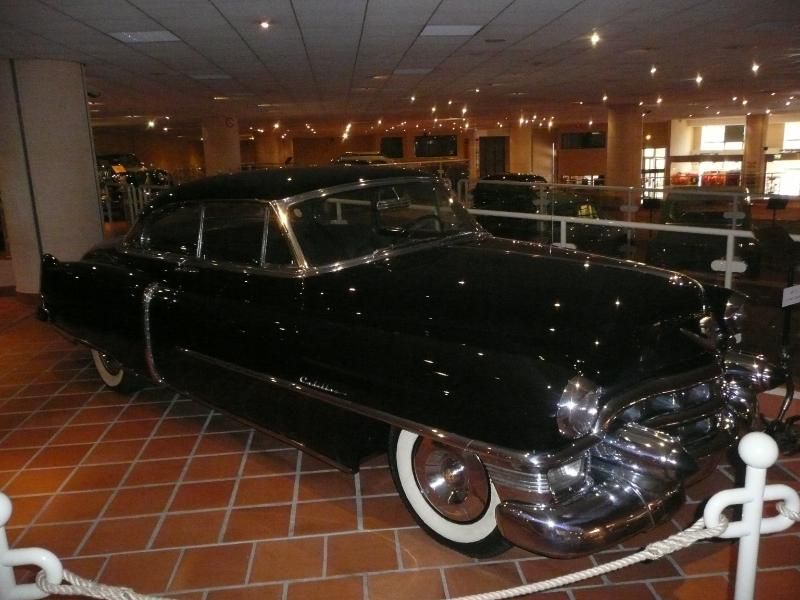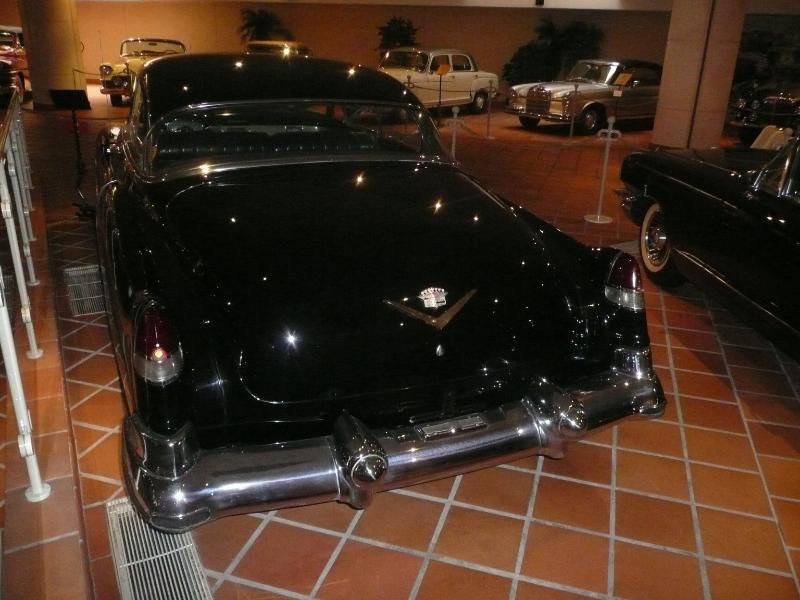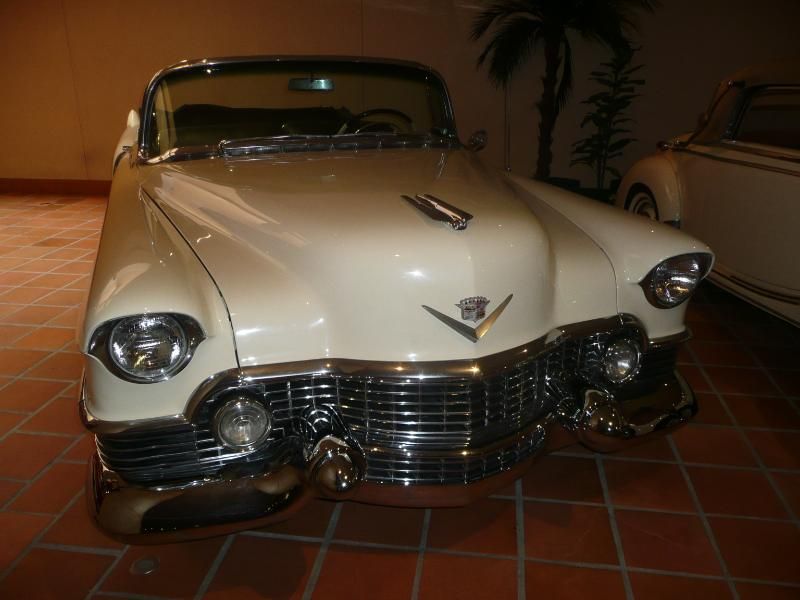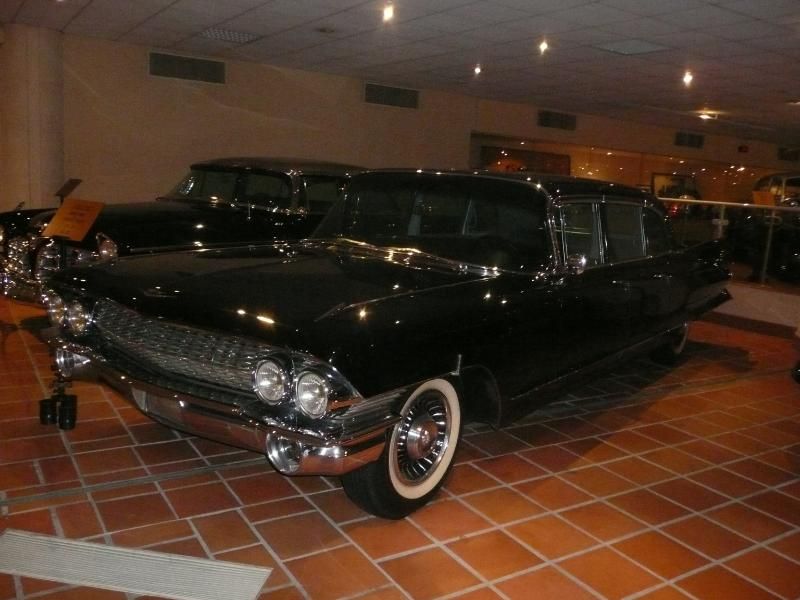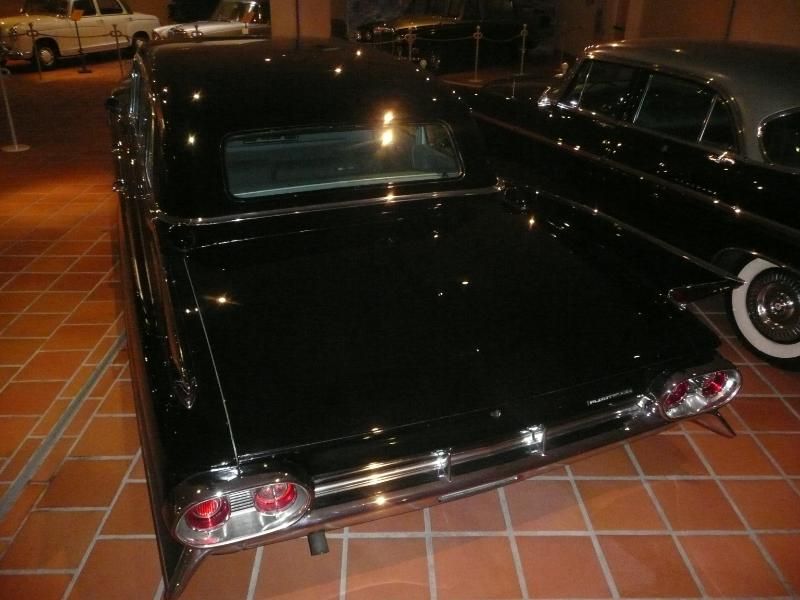 CHRYSLER
A 1931 model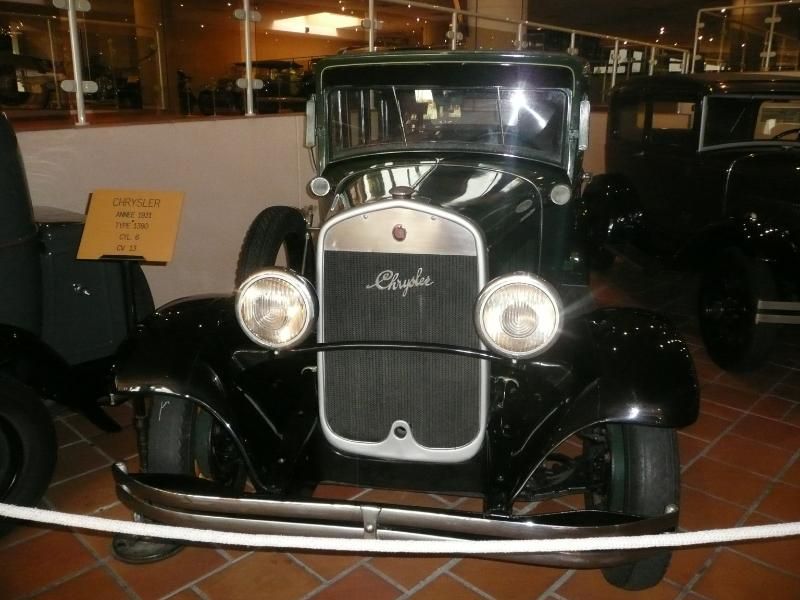 From immediate postwar production comes this New Yorker and then one of the best loved Chryslers of the 1950s, the 300C.
CISITALIA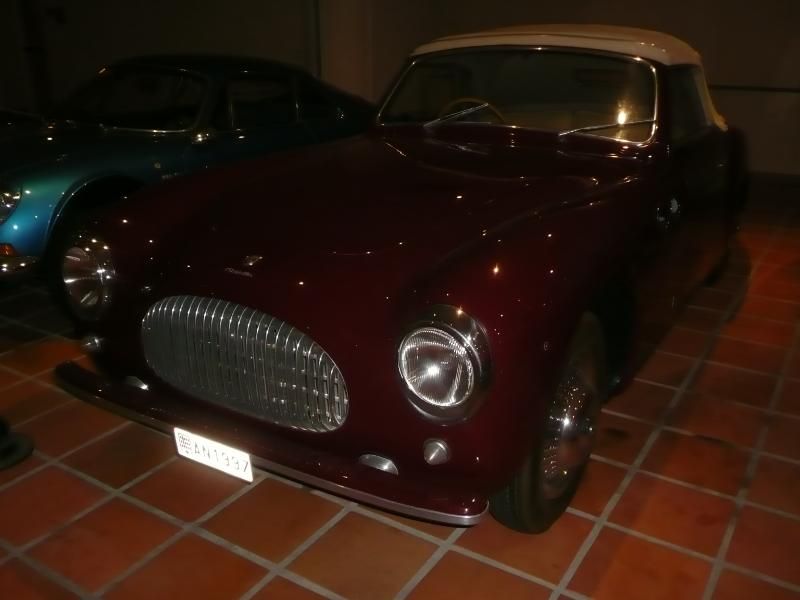 CITROEN
A number of small cars from the 1920s included the 1921 Type C3 and this 1922 "Cloverleaf" 5CV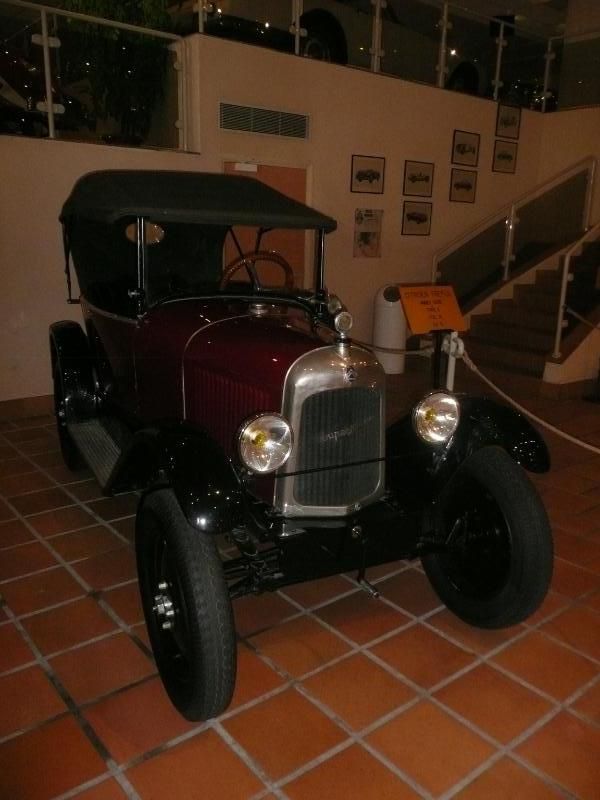 Rather different from those was this vehicle used for traversing difficult terrain such as the sandy deserts of Africa.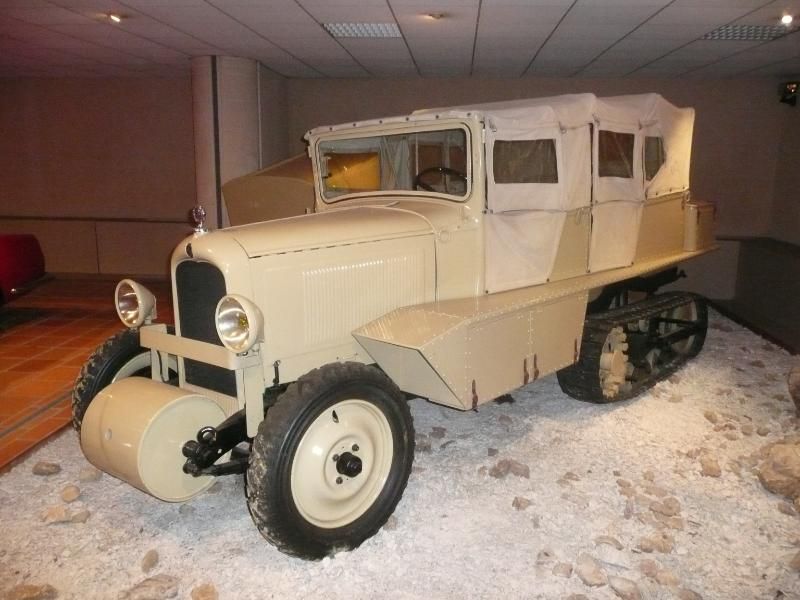 A pair of Traction Avant models, including a 1955 11C Commerciale.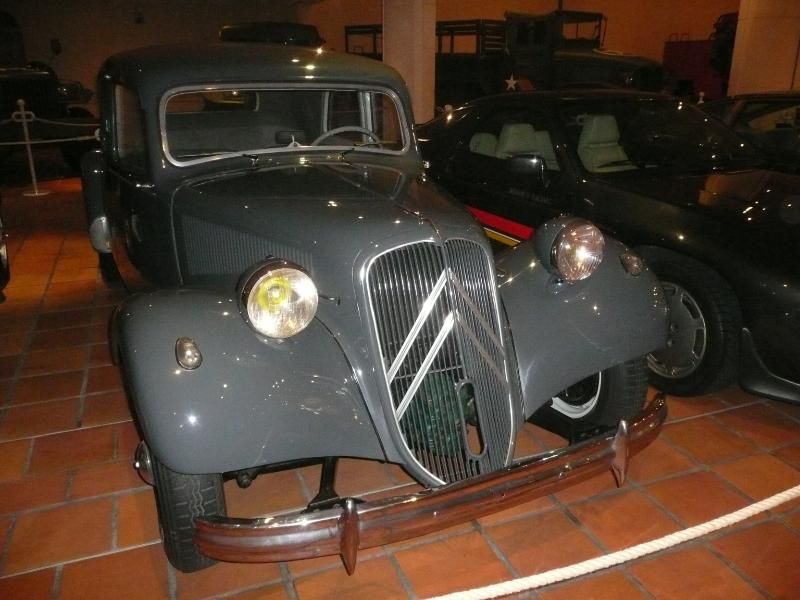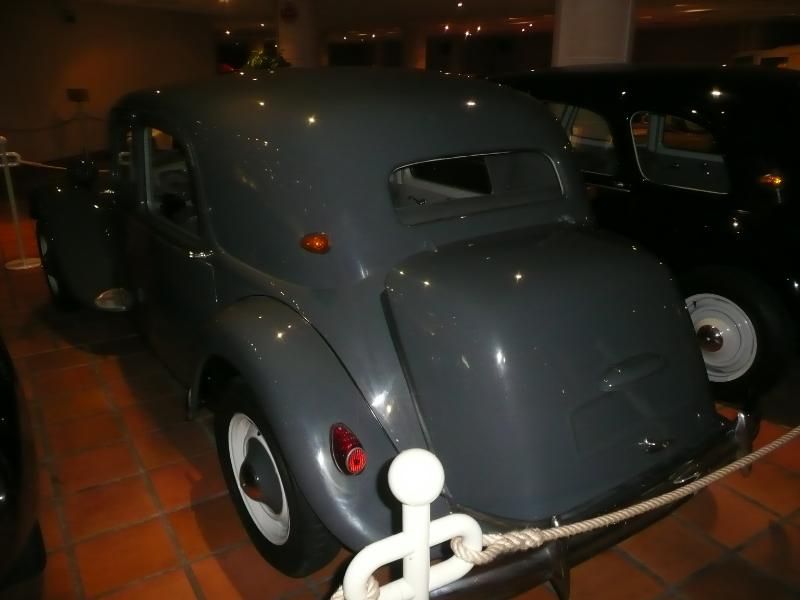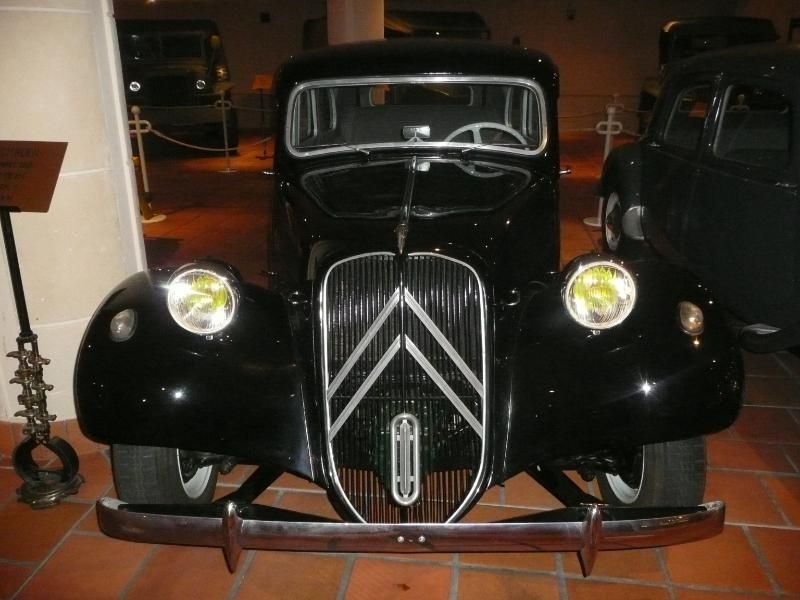 2CV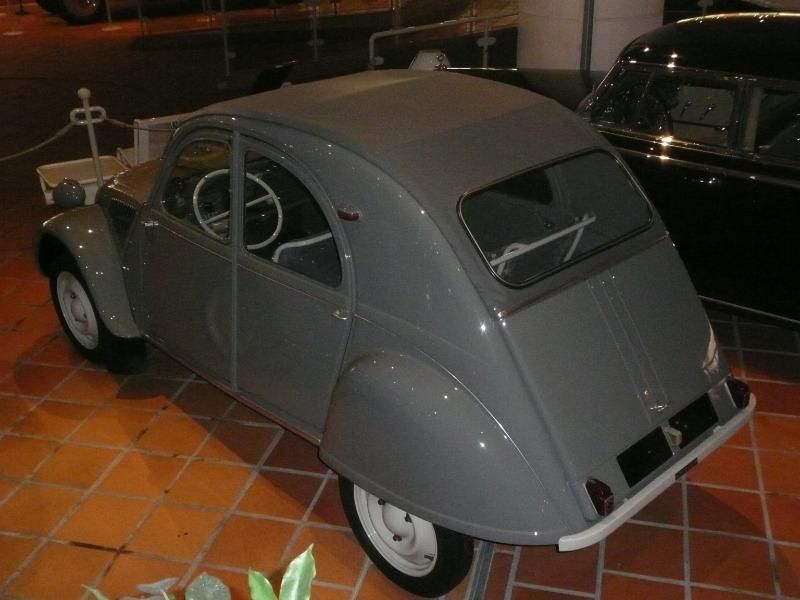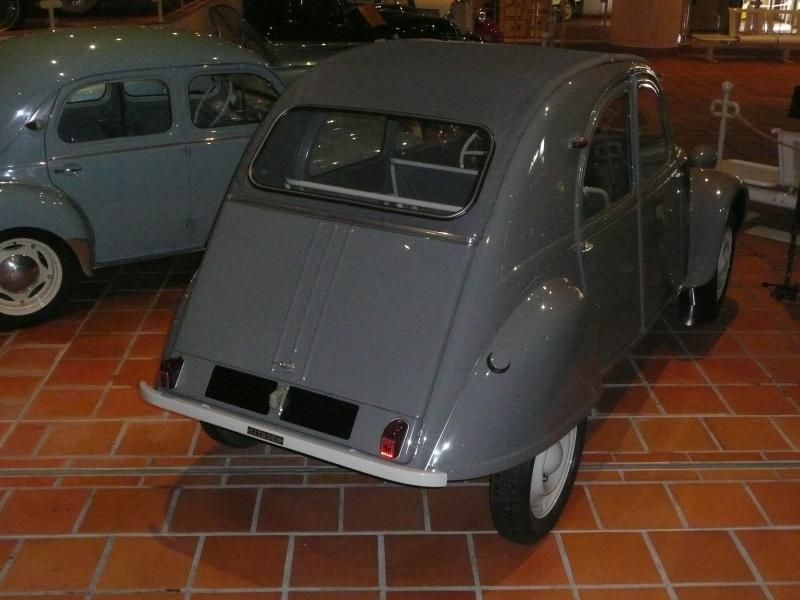 A 1980 CX 2400 Pallas.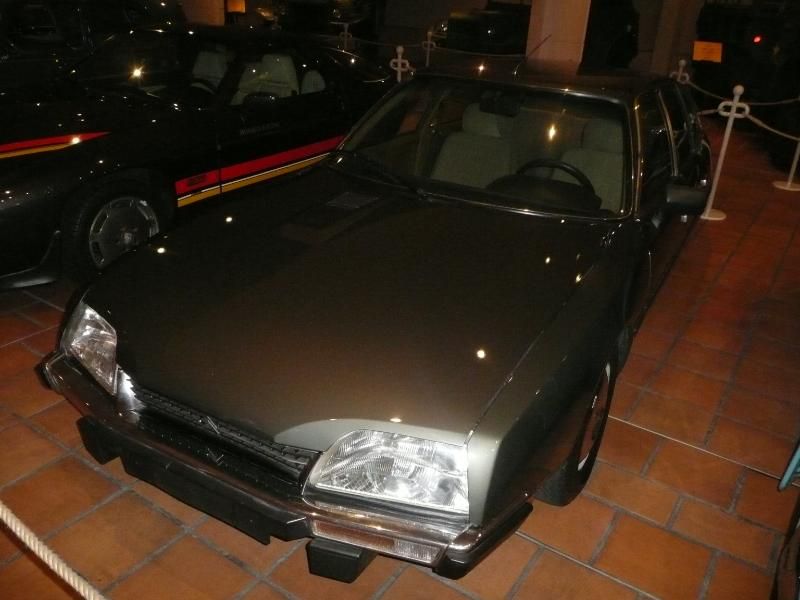 DAIMLER
A DS420 Limousine was perhaps one of the more surprising cars to find in the collection, as I had assumed that few of these cars had ever left UK shores.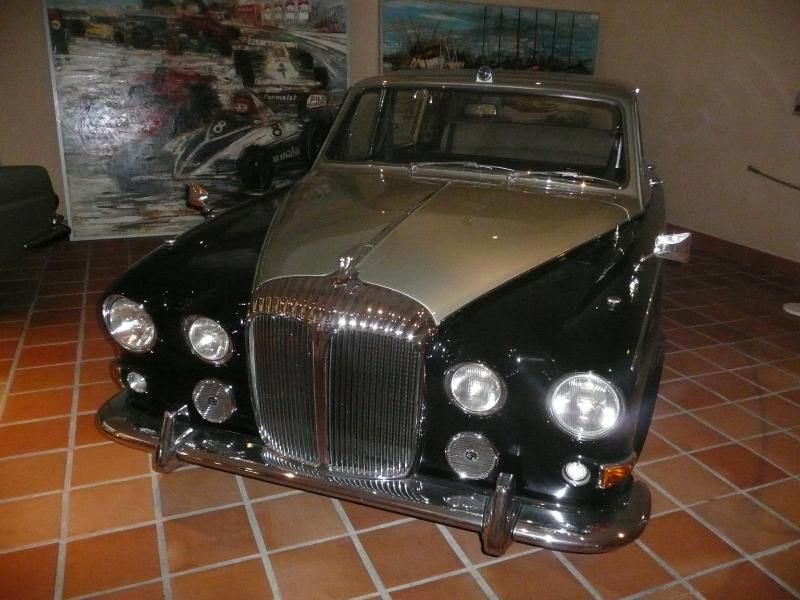 DE DION
A 1903 De Dion Bouton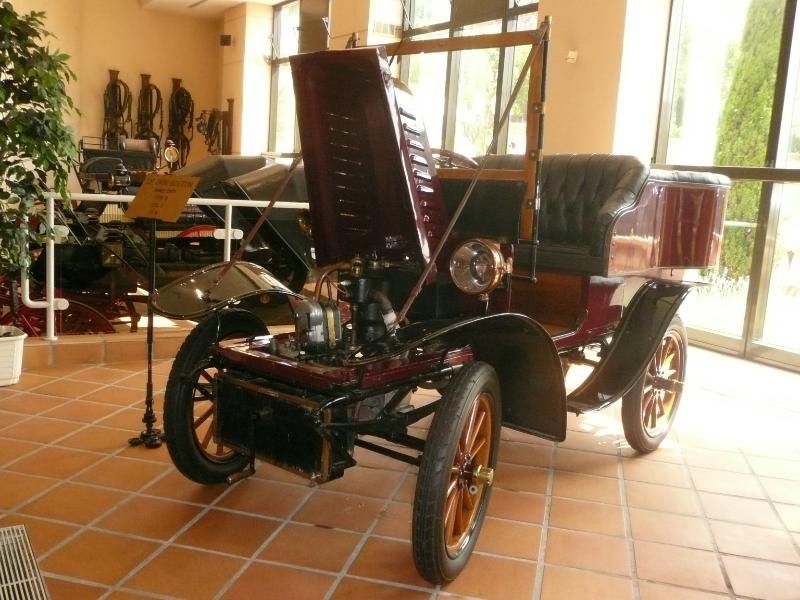 DELAGE
A D6/15 dating from 1934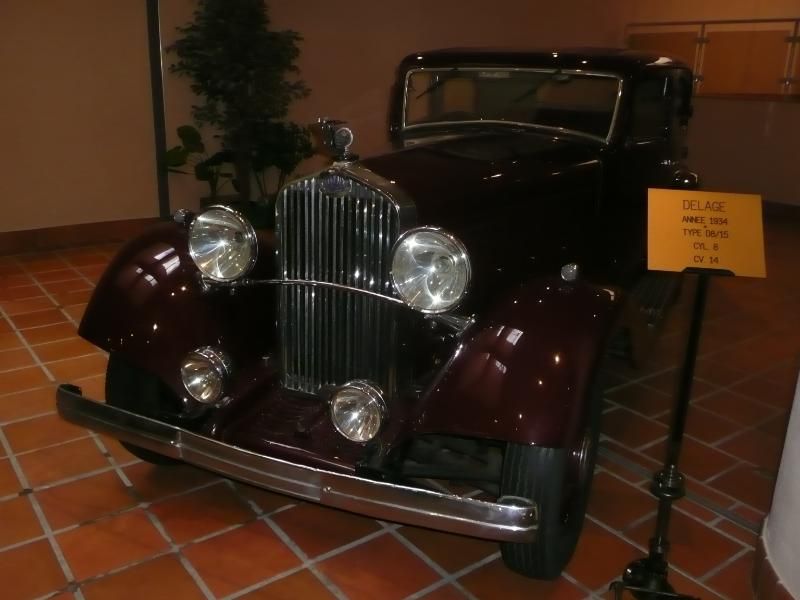 DELAHAYE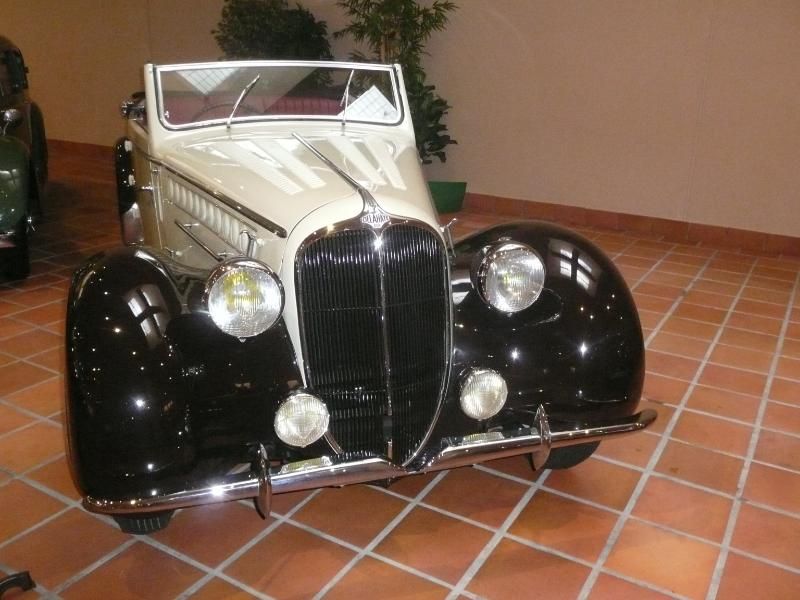 DODGE
These commercial and military vehicles stand out as being much larger than anything in the collection since the horse drawn carriages.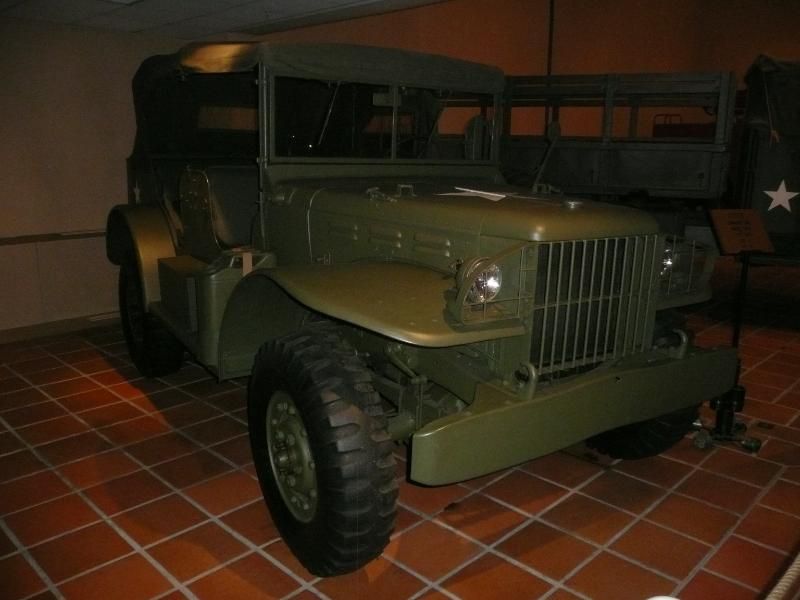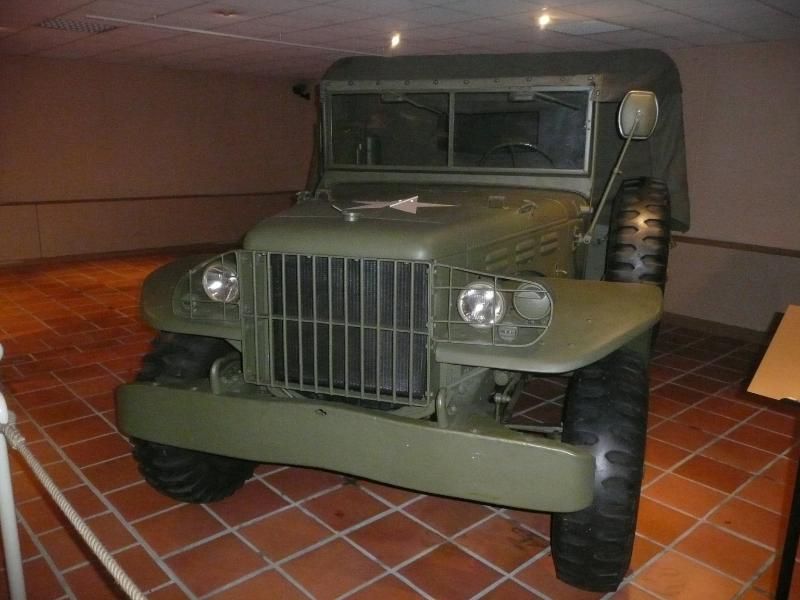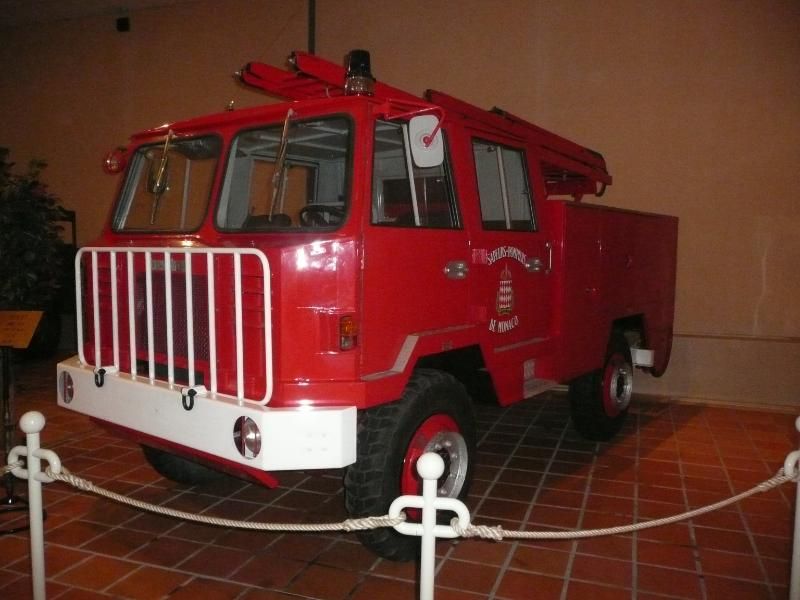 FACEL-VEGA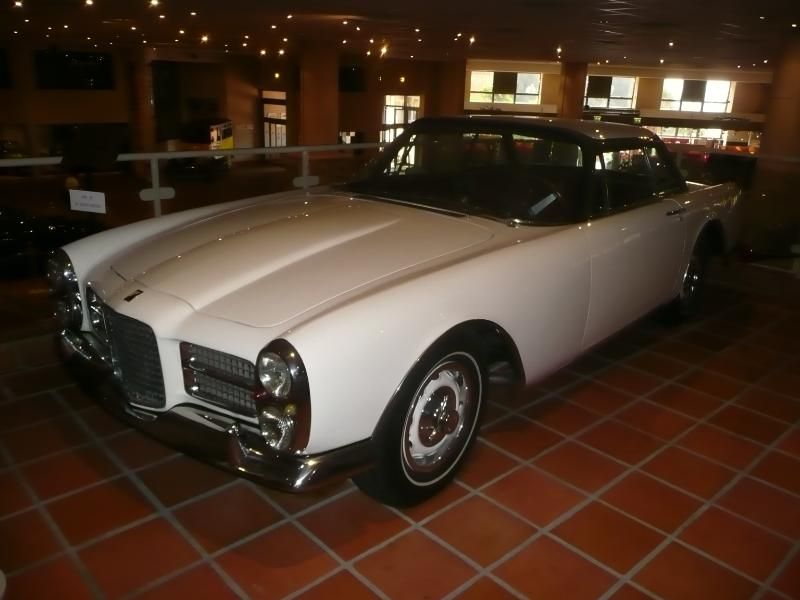 FERRARI
Three Ferraris comprised a 430, a Dino 246GT and the achingly pretty 250 California.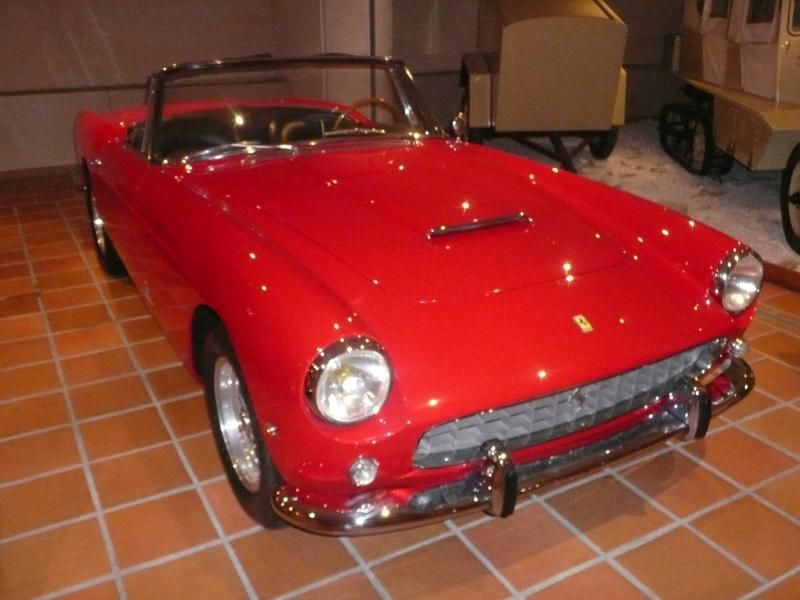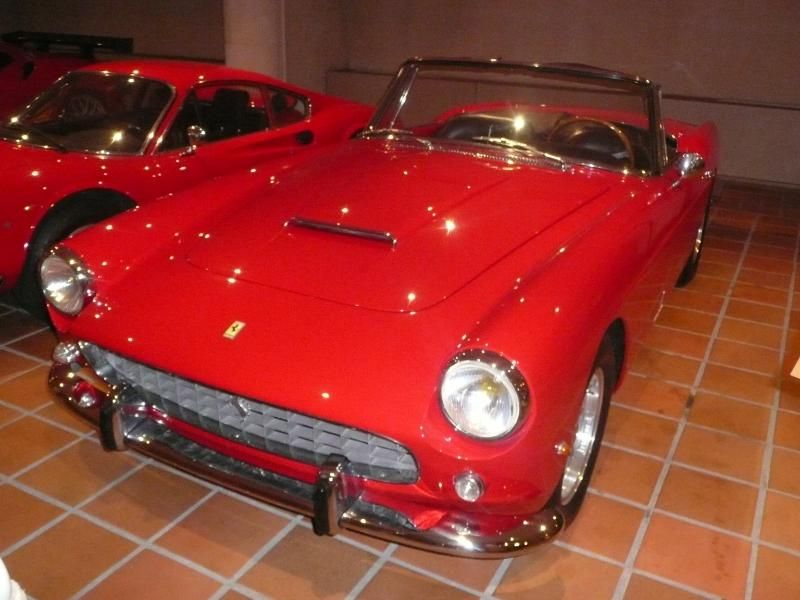 FETISH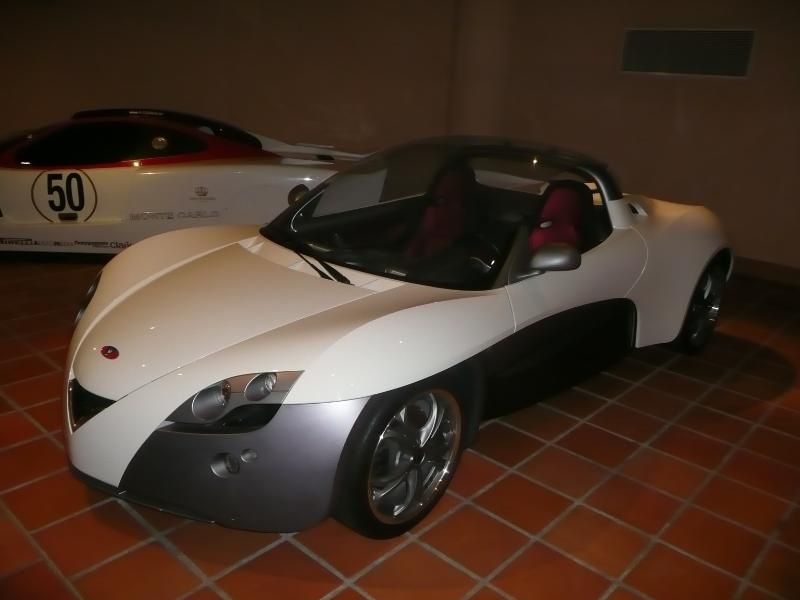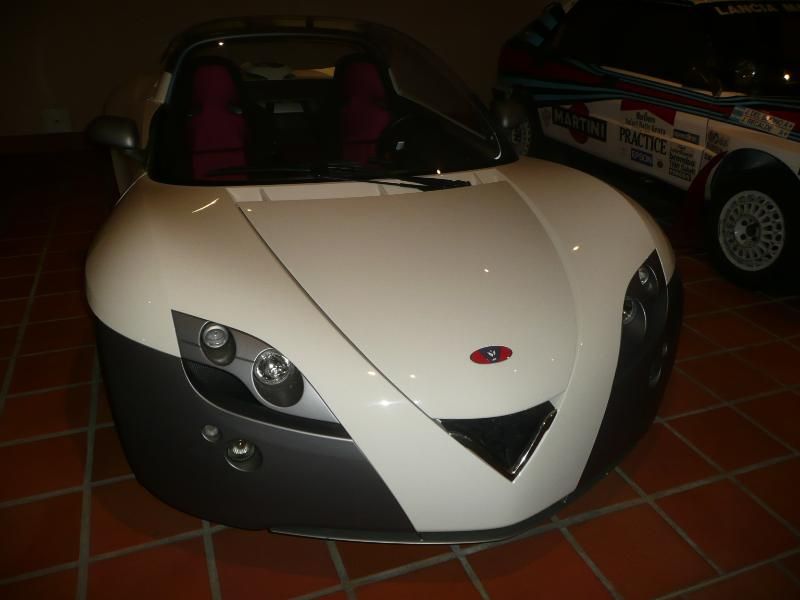 FIAT
This 600 Jolly was just perfect for a place like Monaco where good weather features and style is on the agenda.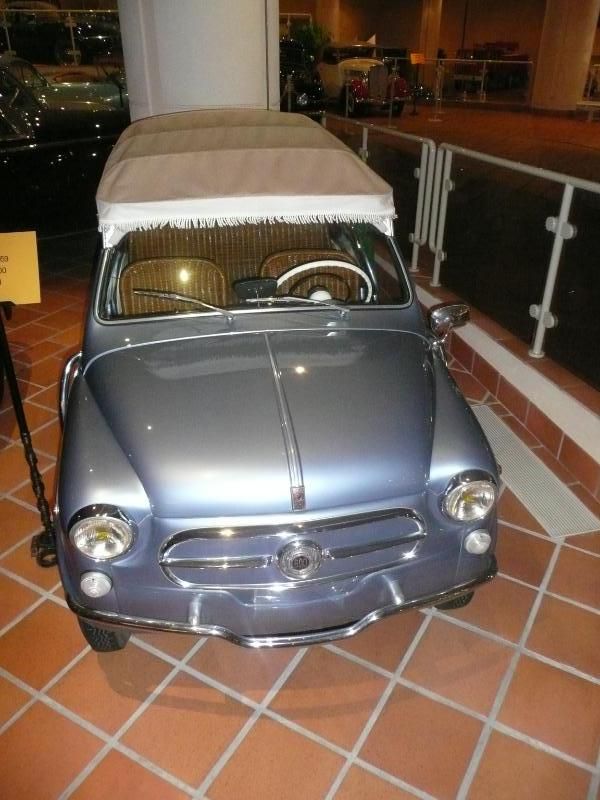 FORD
1924 Model T and a 1930 Model A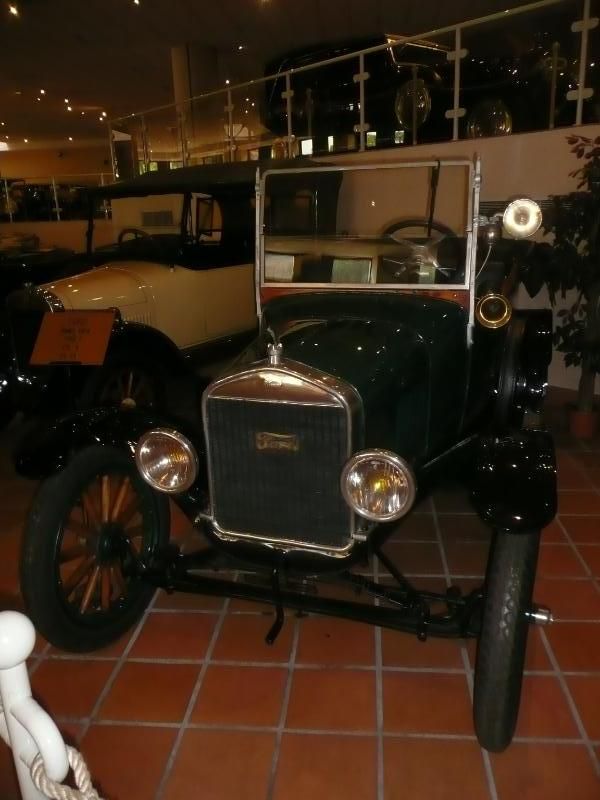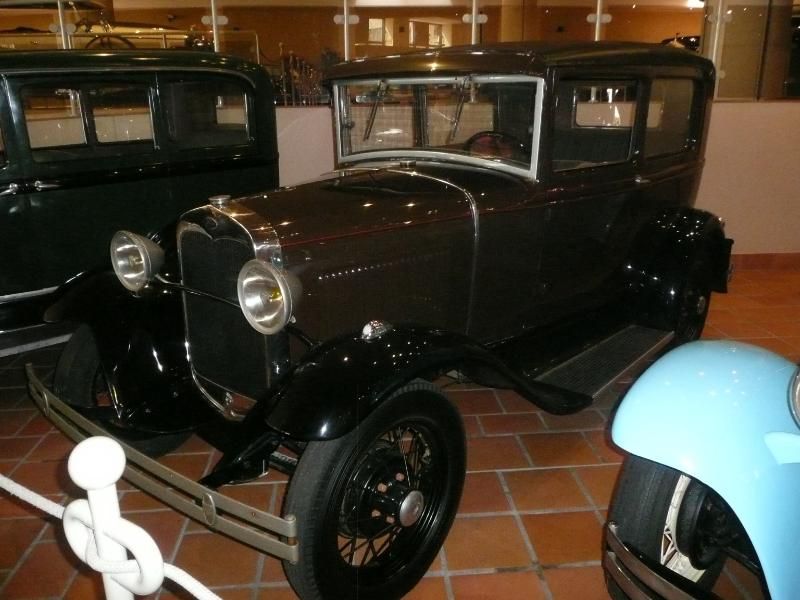 This 1937 "Woodie" was used by Prince Louis 11 on shooting trips.
HISPANO SUIZA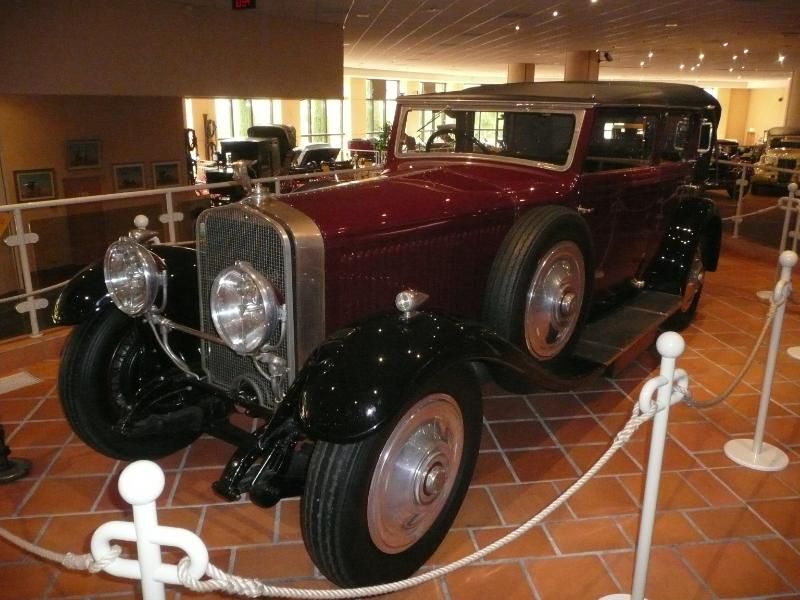 HOTCHKISS
A 1933 model.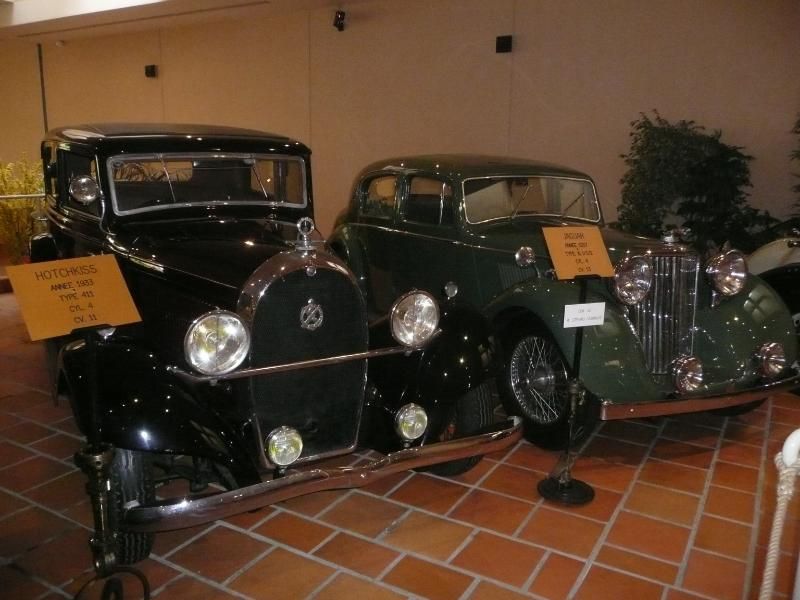 Hotchkiss Paul-Emile Victor, used for Polar Expedition travel
HUMBER
ISETTA
This was Prince Rainier's personal car, a 1960 Model 300.
JAGUAR
An elegant 1937 1.5 litre saloon along with a lovely E Type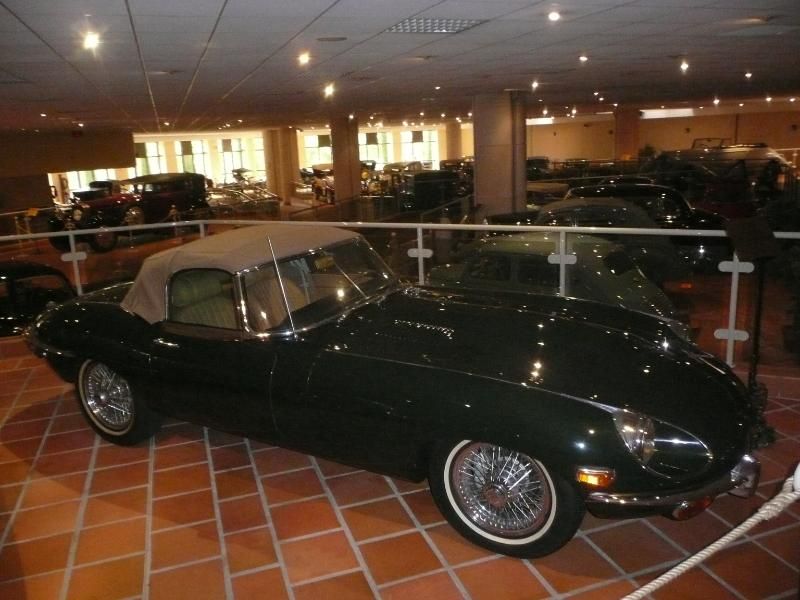 LAMBORGHINI
Not sure that the US spec bumpers really suit a Countach!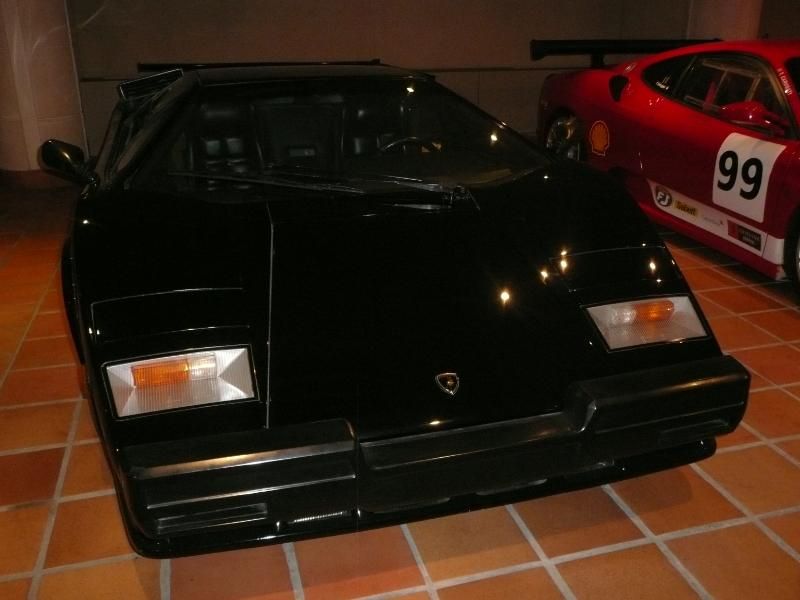 LANCIA
A very nice Artena, not one of Lancia's better known models..
More recent were a Fulvia Coupe a Stratos and a Delta Integrale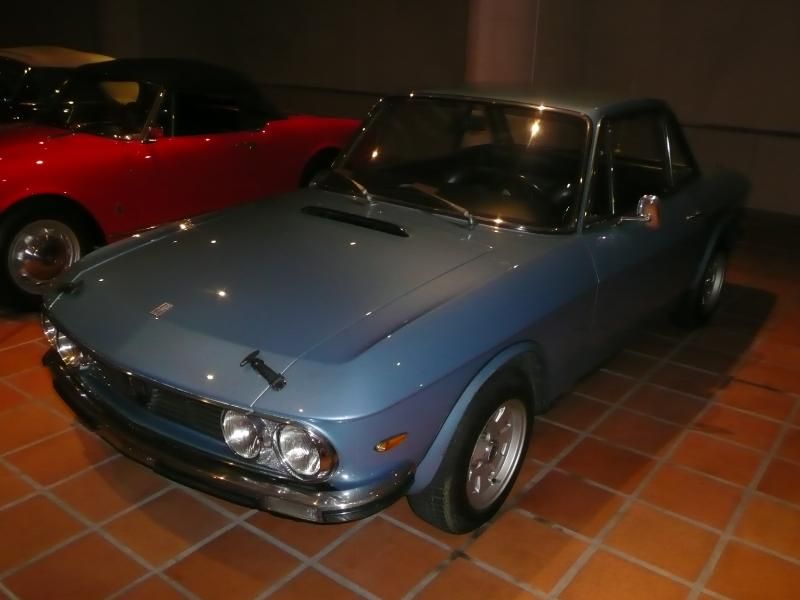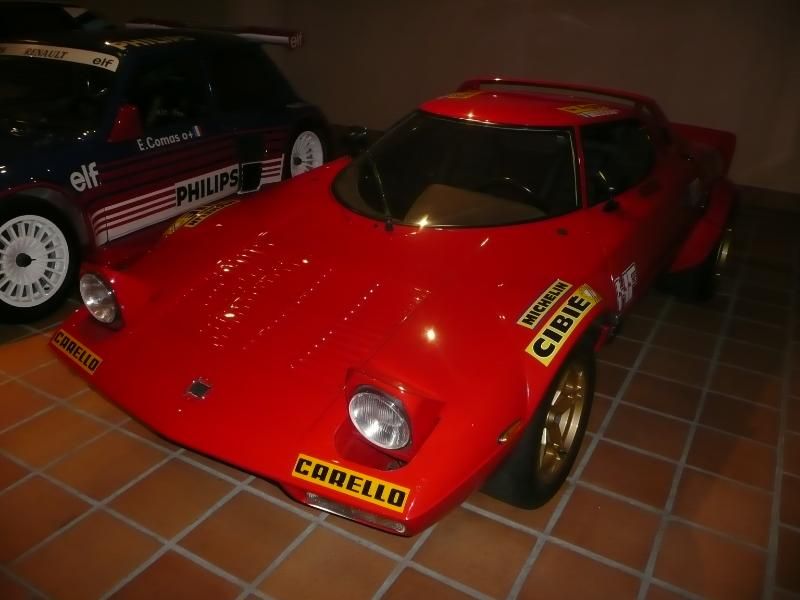 LEXUS
This limousine based on the current Lexus LS600h was used in 2011 for the wedding of the current Prince.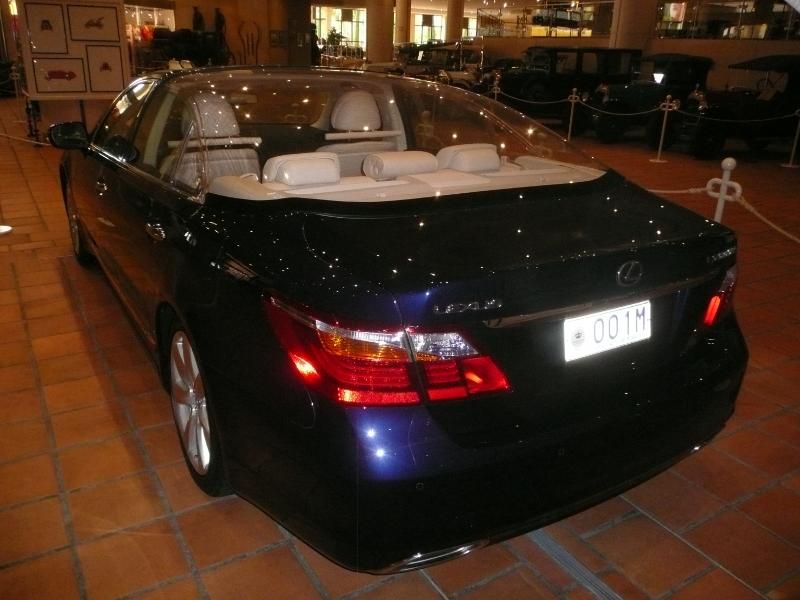 LINCOLN
Model K Double Phaeton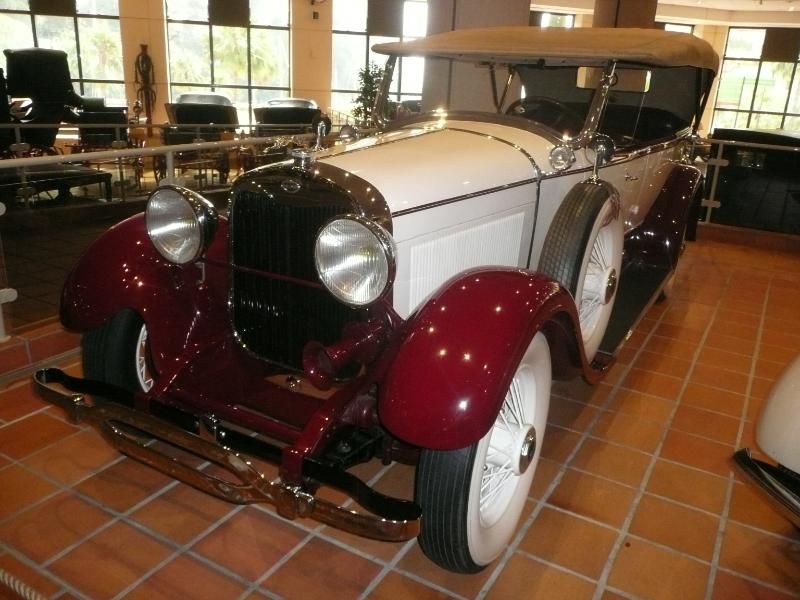 LOTUS
A Seven Mark IV.
MASERATI
The very pretty Mistral Coupe.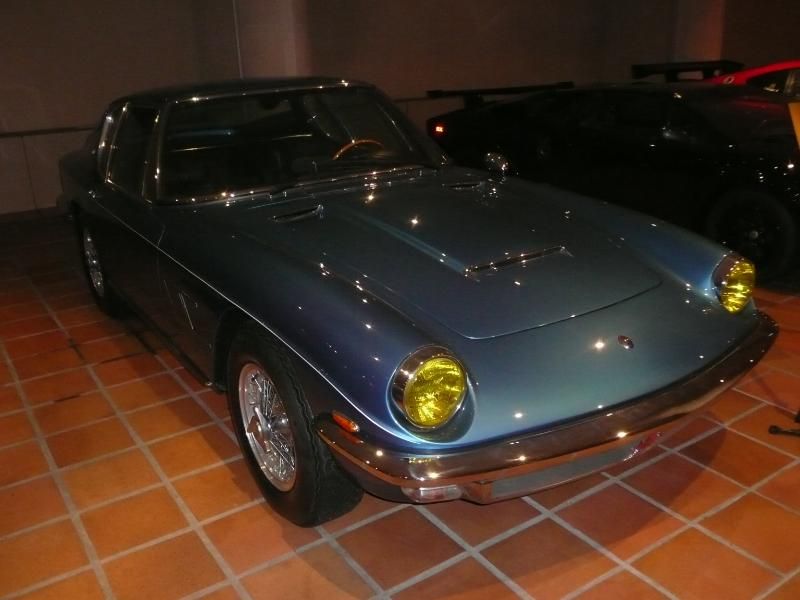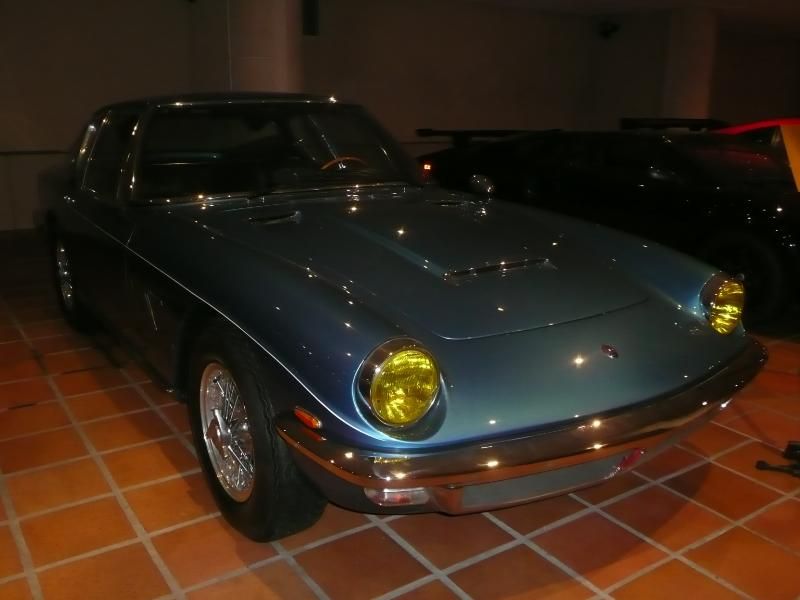 MATHIS
Dating from 1922
MCA
The Monte Carlo Automobilea company was founded in 1983 by the racing driver Fulvio Maria Ballabio. In 1989 the company came up with its only car, the Centenaire, with a cockpit built entirely out of carbon fibre and powered by a twin turbo V12 engine which generated 720 bhp. It was not exactly a succes and it is believed that just 6 were made. There was then a further 20 year wait for something new and the ALA 50 was the result, a car named after Prince Albert of Monaco, produced in celebration of is 50th birthday. This is that car.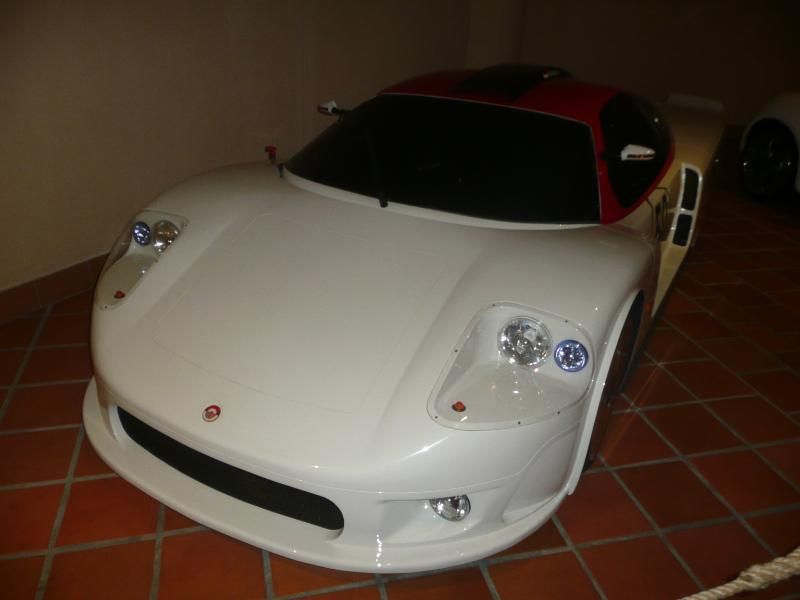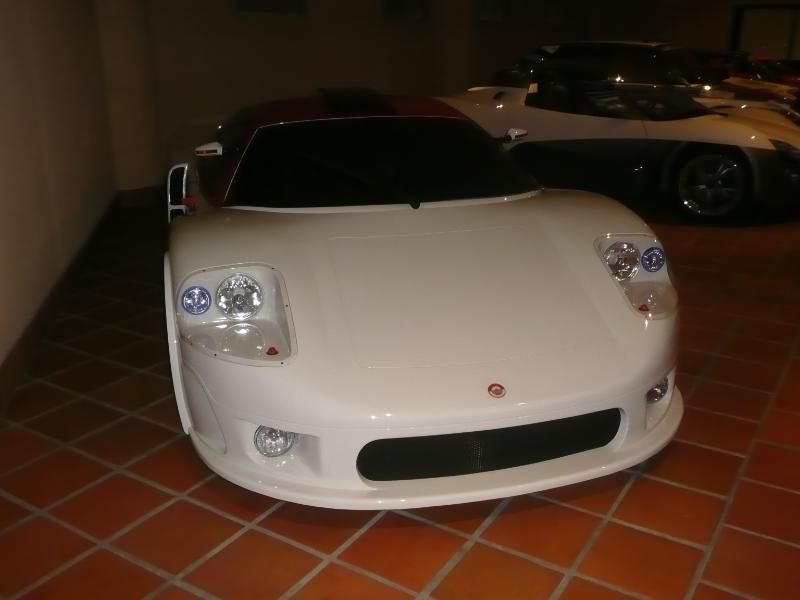 MERCEDES-BENZ
Centrepiece of the whole museum is this McLaren SLR Stirling Moss edition.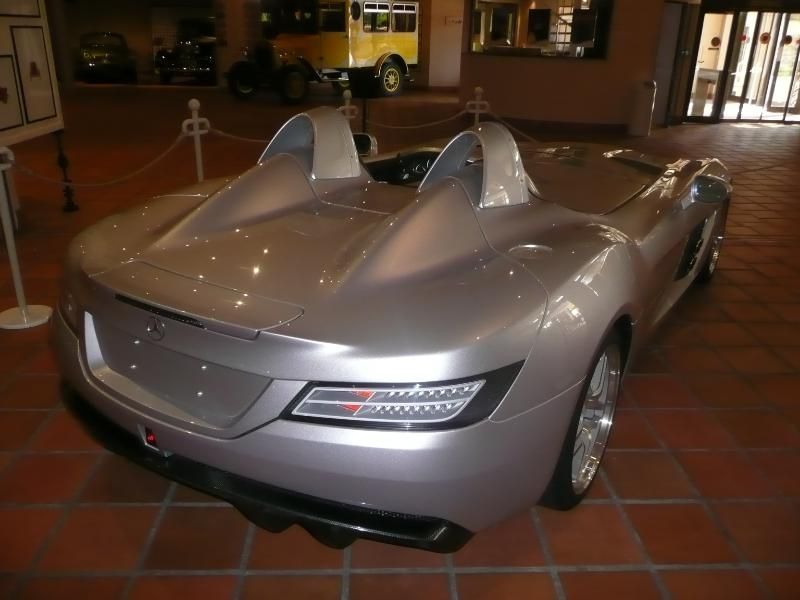 There are several other Mercedes including the "Adenauer" 300,  an earlier 170, the "Ponton" 220S and the coupe version of its successor the 220SE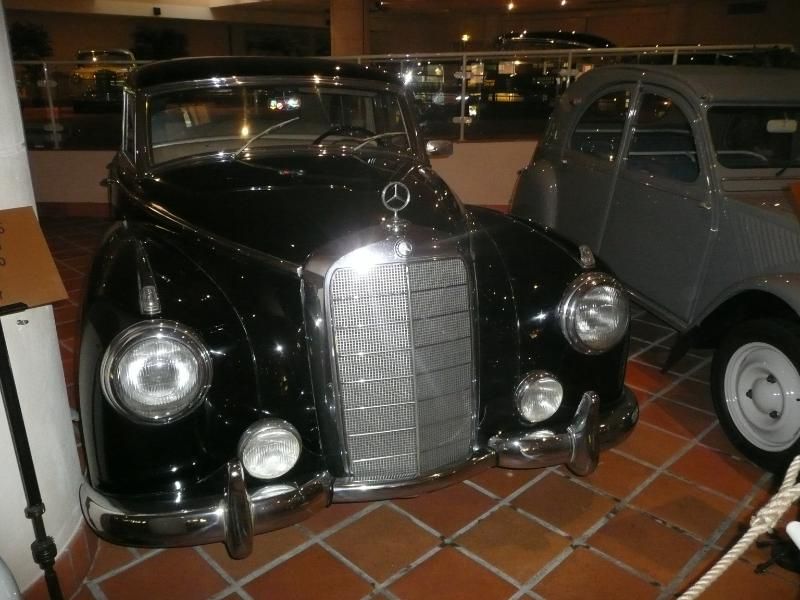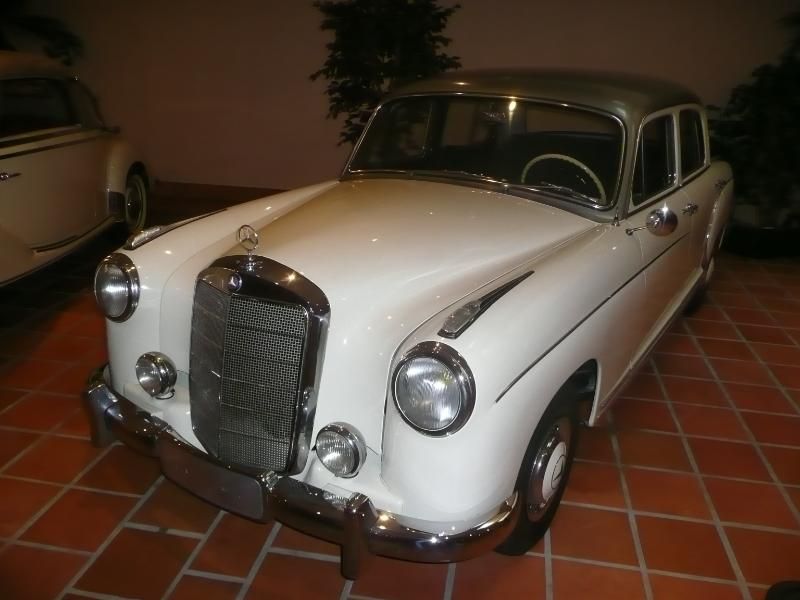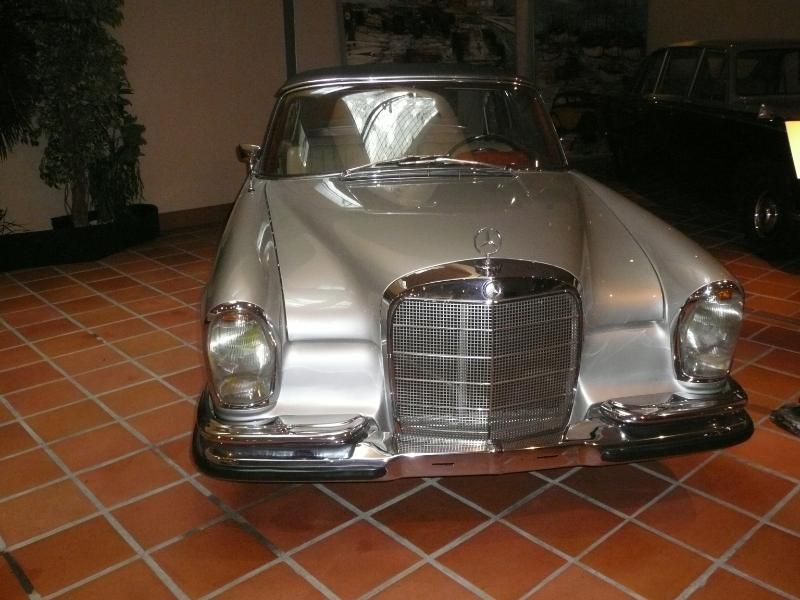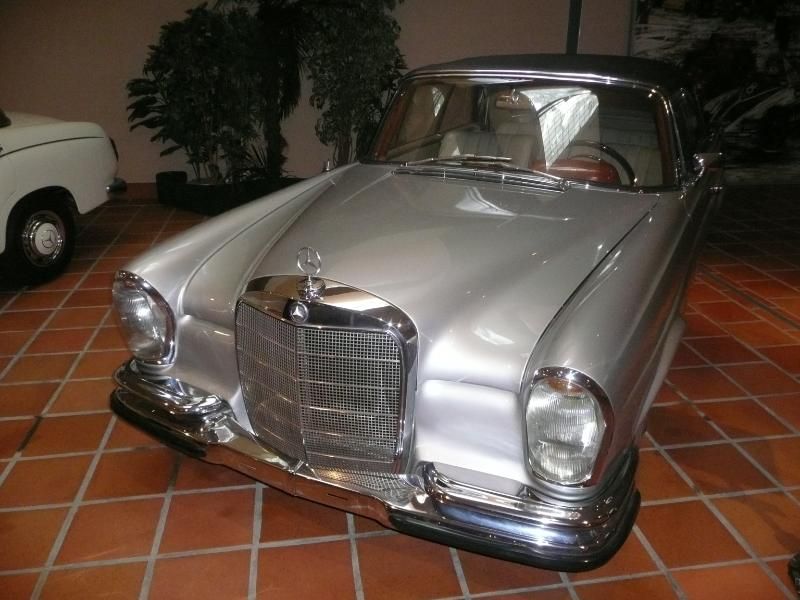 MORRIS
An early 1950s MM Minor.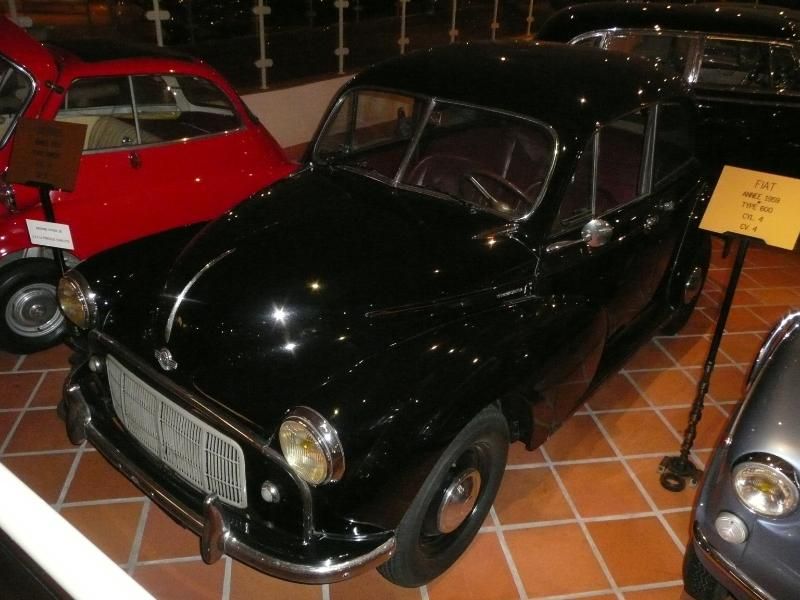 NAPIER
1914 Type T
NASH-HEALEY
PACKARD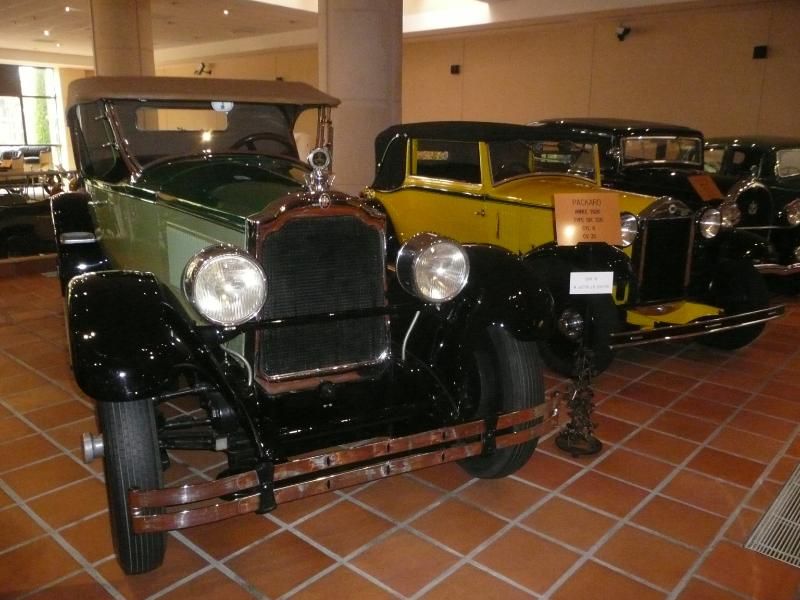 1935 Packard Eight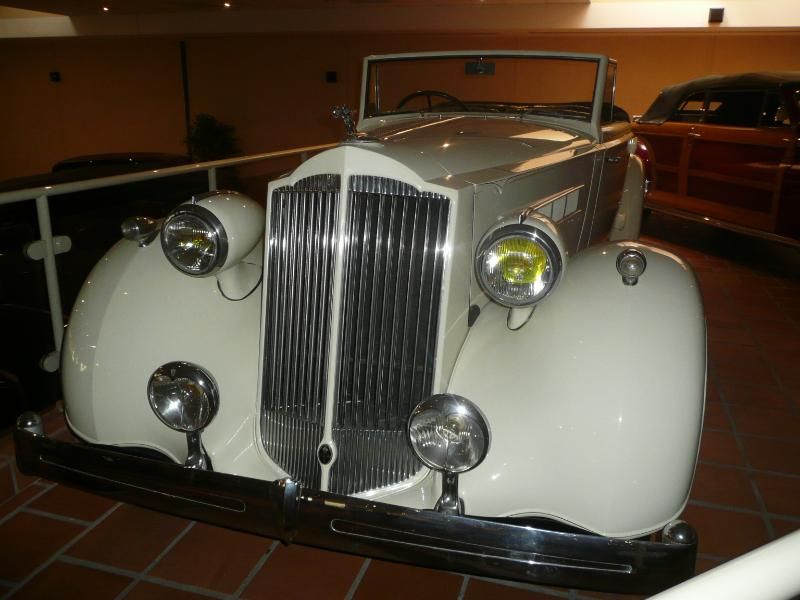 PANHARD-LEVASSOR
A couple of models including a 1913 X19 model.
PEUGEOT
There are several small Peugeots on show including a 1921 Type 161, the slightly later 172 and a 201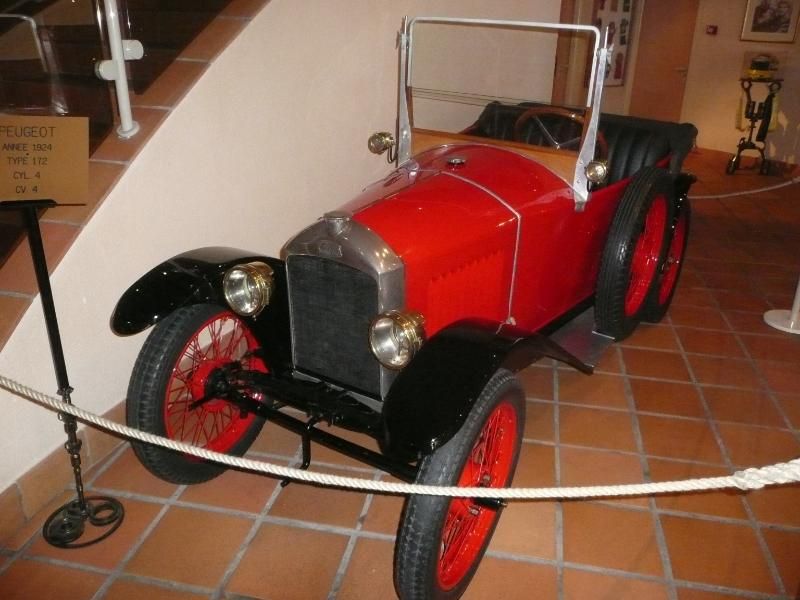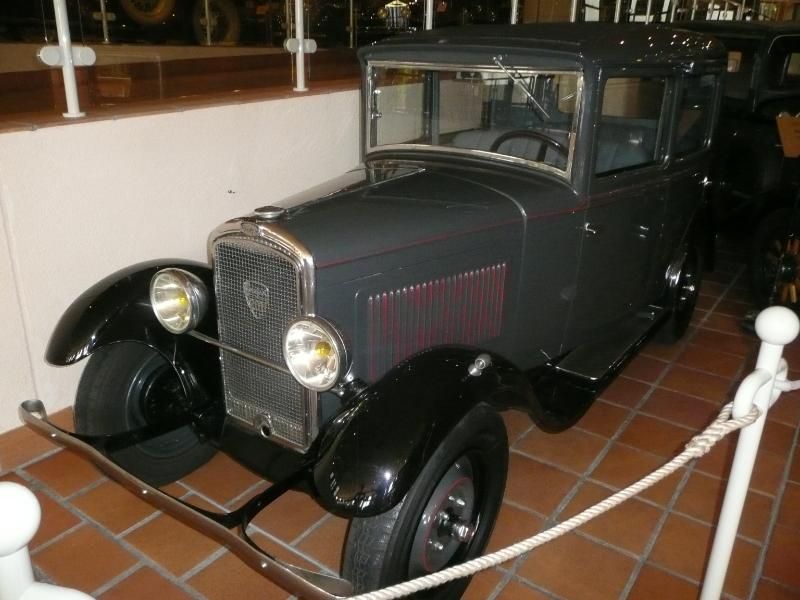 PLYMOUTH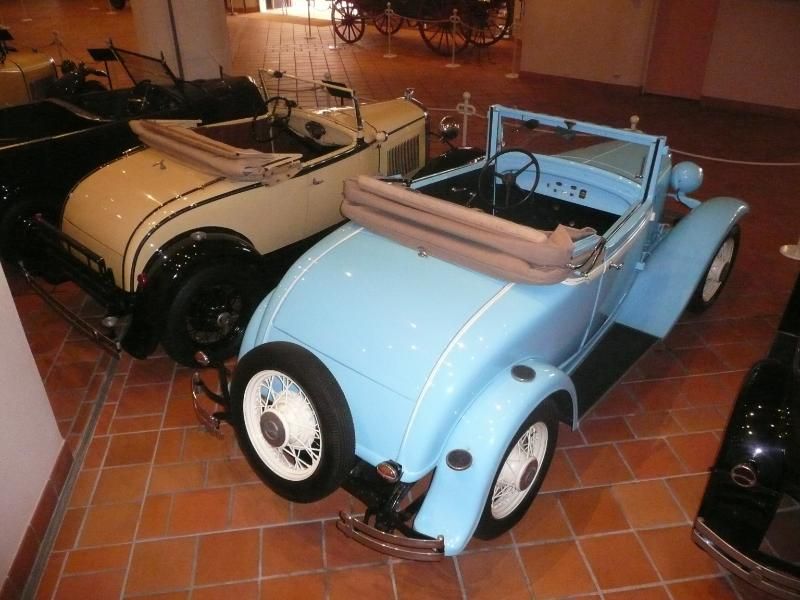 PORSCHE
This 928S was used as a Pace Car at the Monaco Grand Prix. One of the cars to be offered for auction soon, it is expected to raise over $300,000.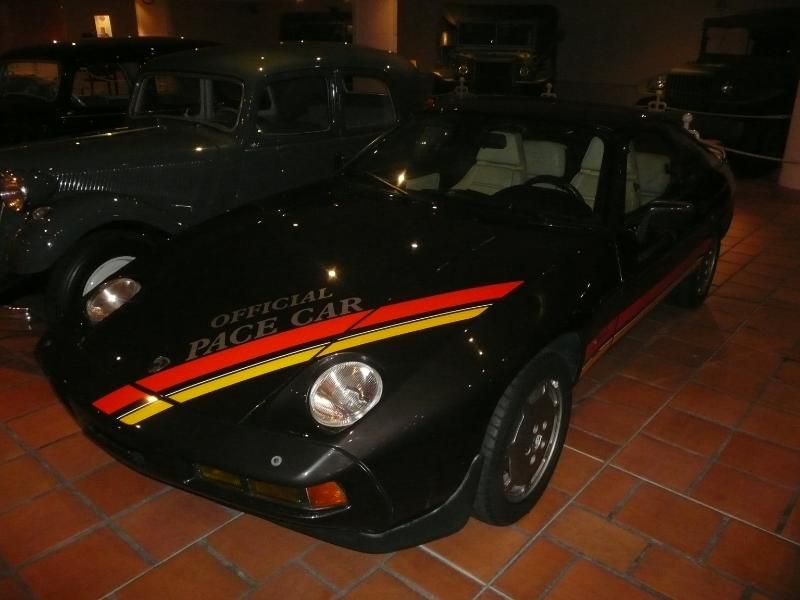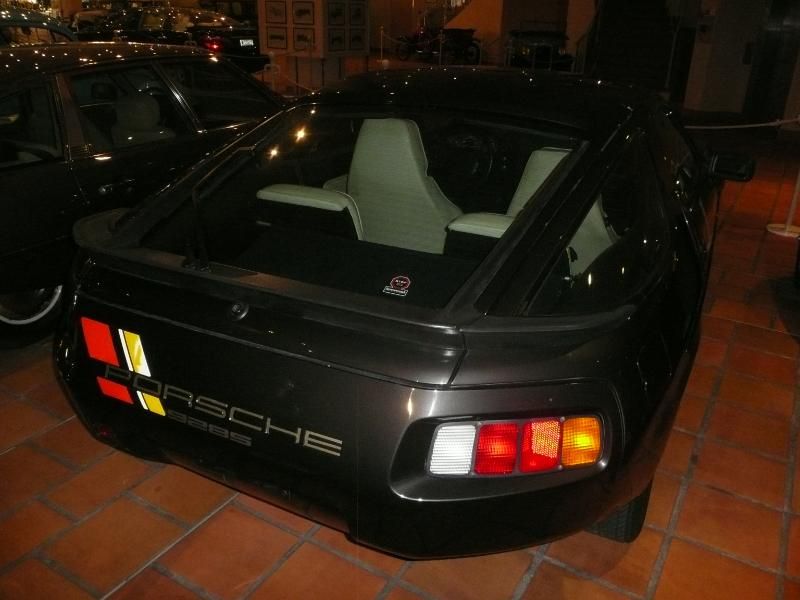 RENAULT
There were quite a number of early Renaults, including the early AX, the 1913 CB, the 1922 KN and several others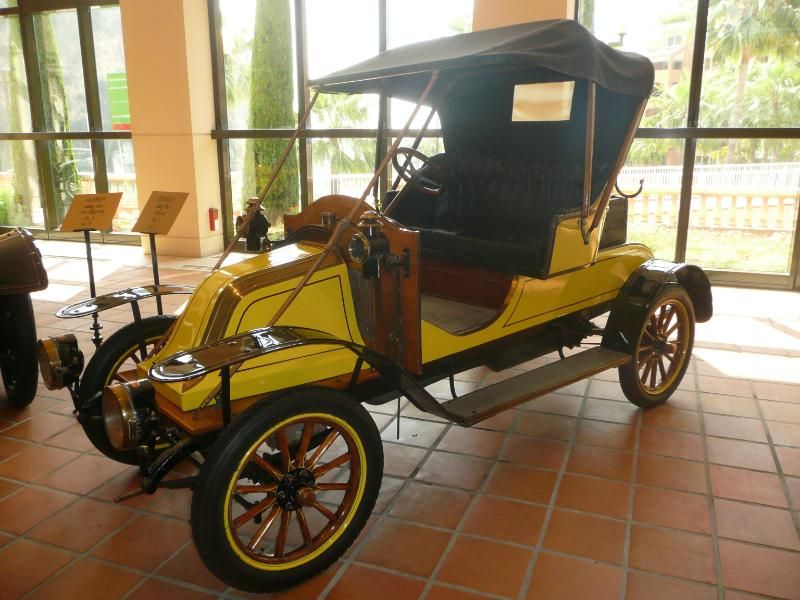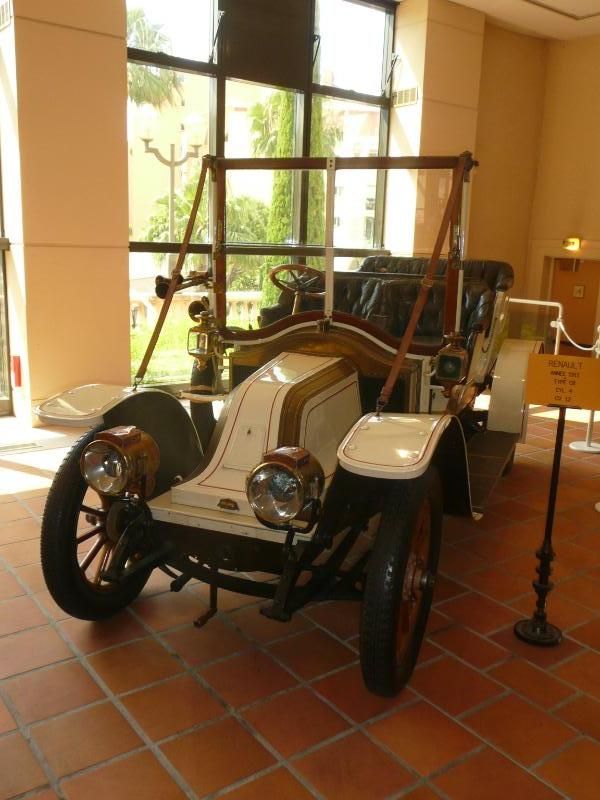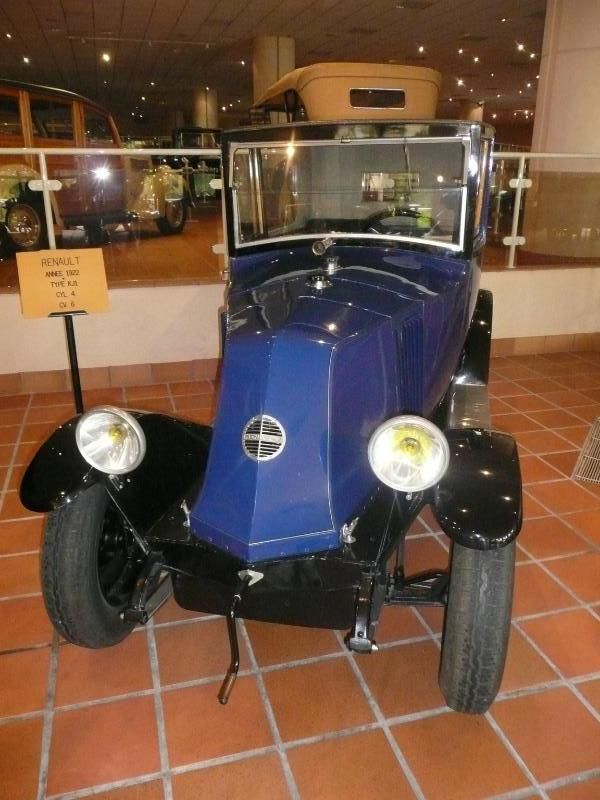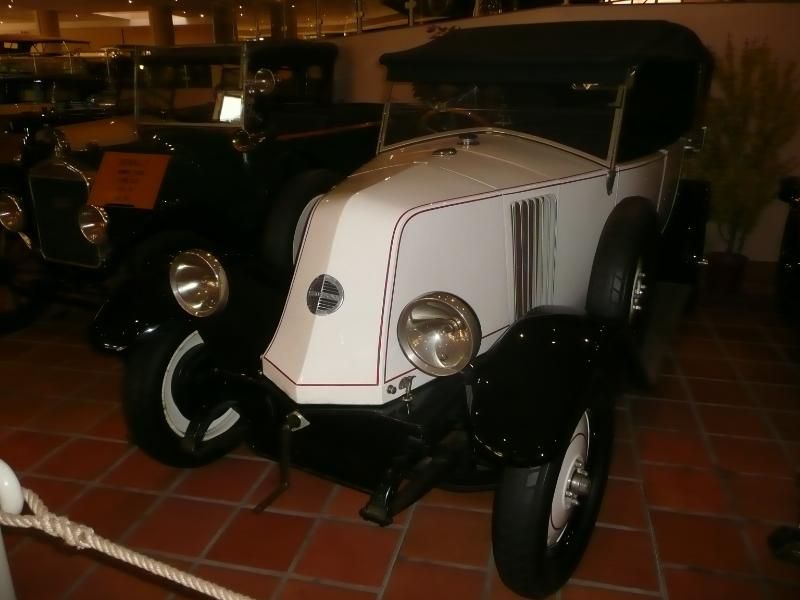 Rather more recent is this little 4CV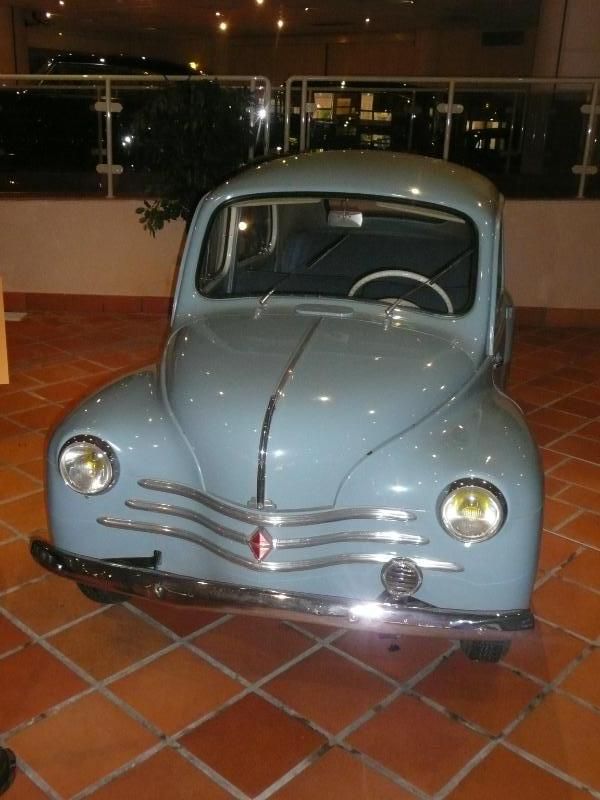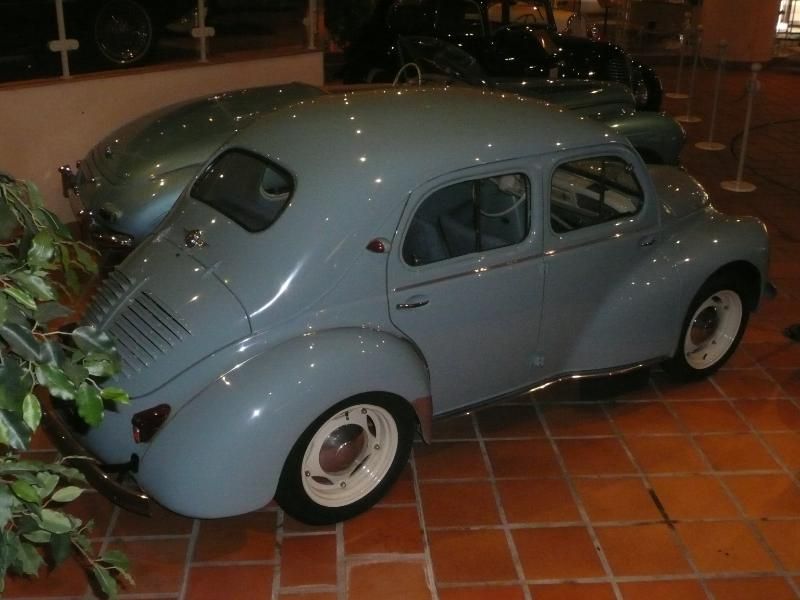 This Floride Coupe was the personal transport of Princess Grace who used it to get about the Principality in the early 1960s.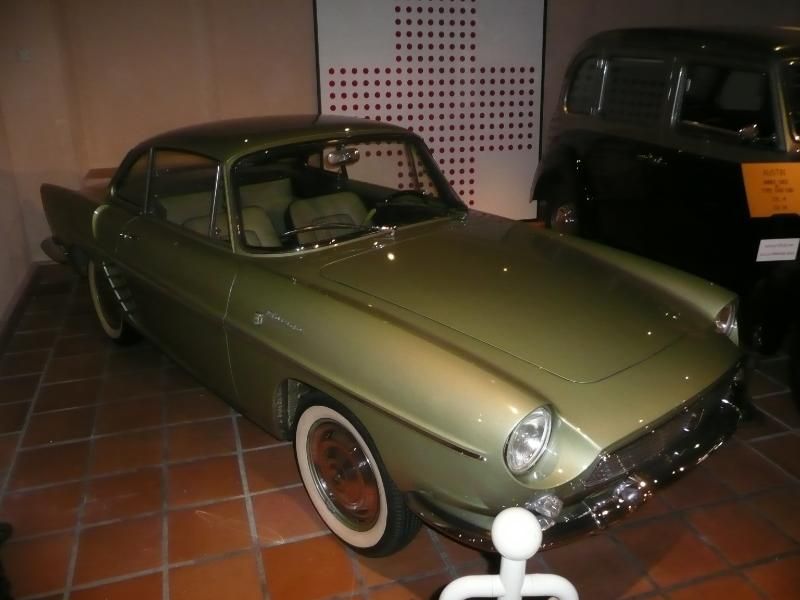 Marking Renault's competition history were this A110 Alpine and the ex Eric Comas R5 MaxiTurbo which enjoyed success in the mountains up above Monaco, among many other places.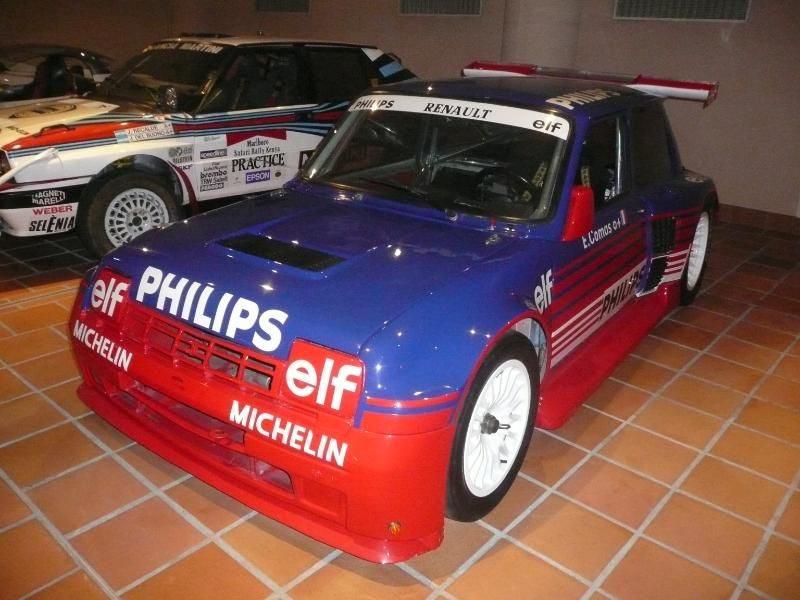 ROLLS-ROYCE
Not surprisingly for a car collection from a Royal, there are lots of Rolls Royces included, with examples of the 40/50 "Silver Ghost" and Phantoms I and II..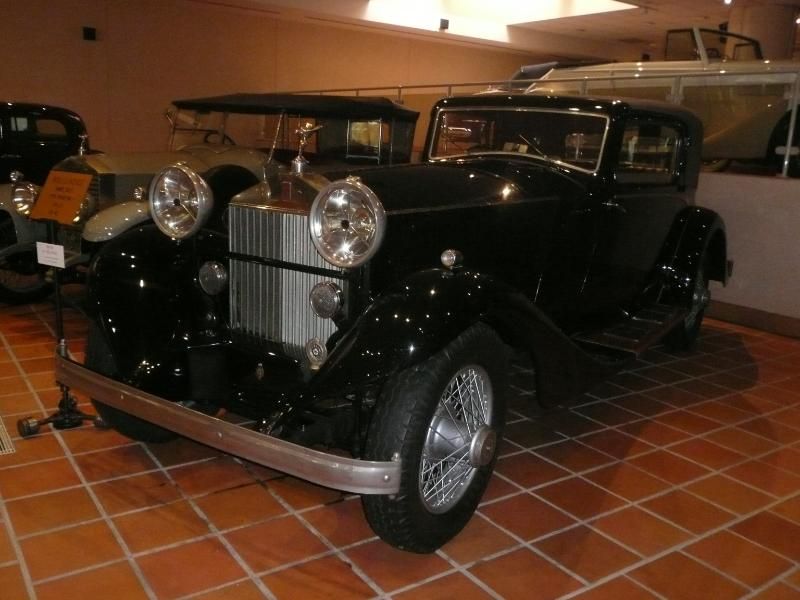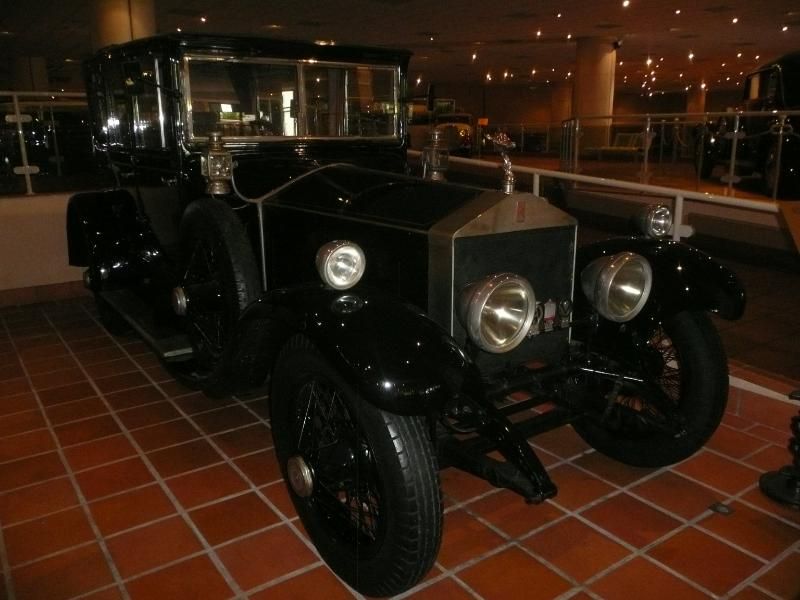 Later cars include a Silver Dawn and Silver Cloud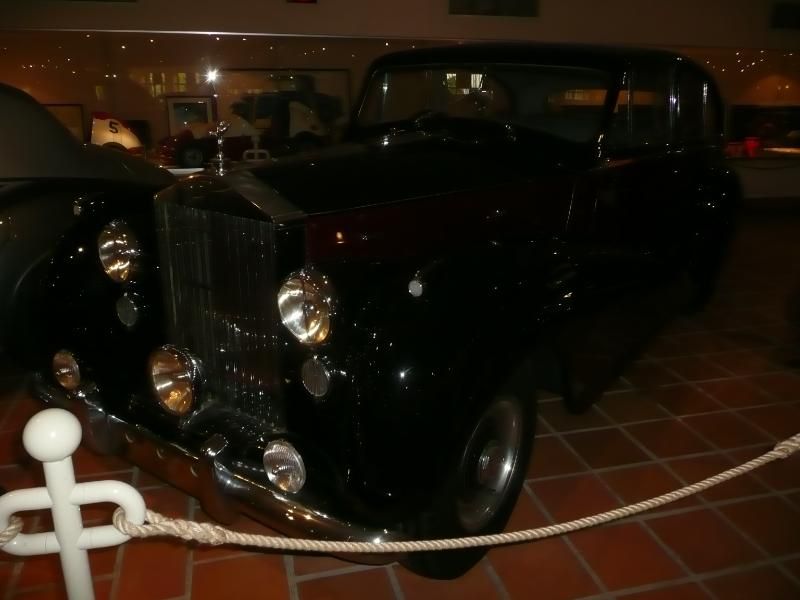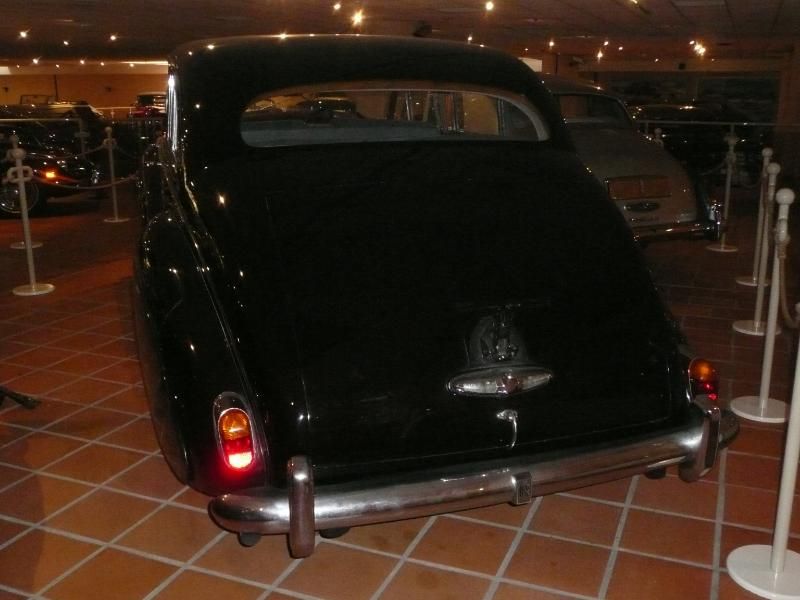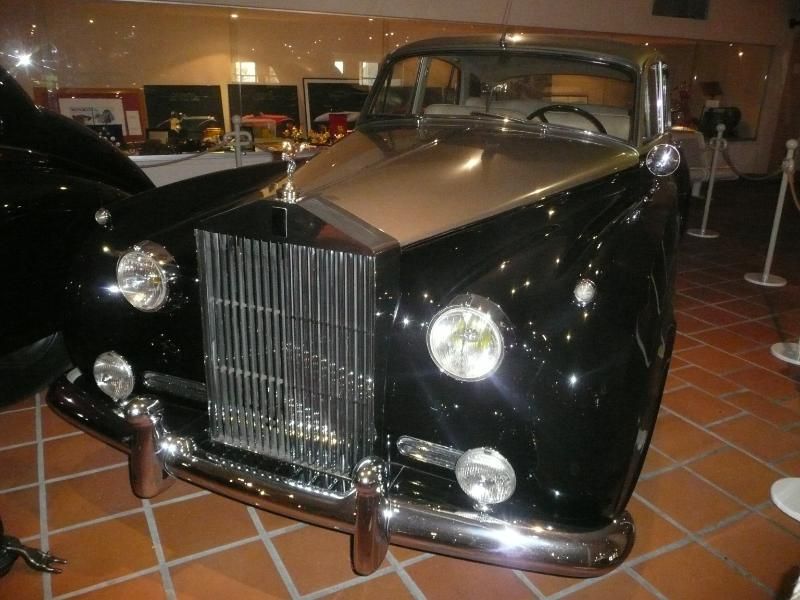 ROSENGART

A couple of this little known marque, a 1937 LRN2 model and a 1940 LR4R1 car .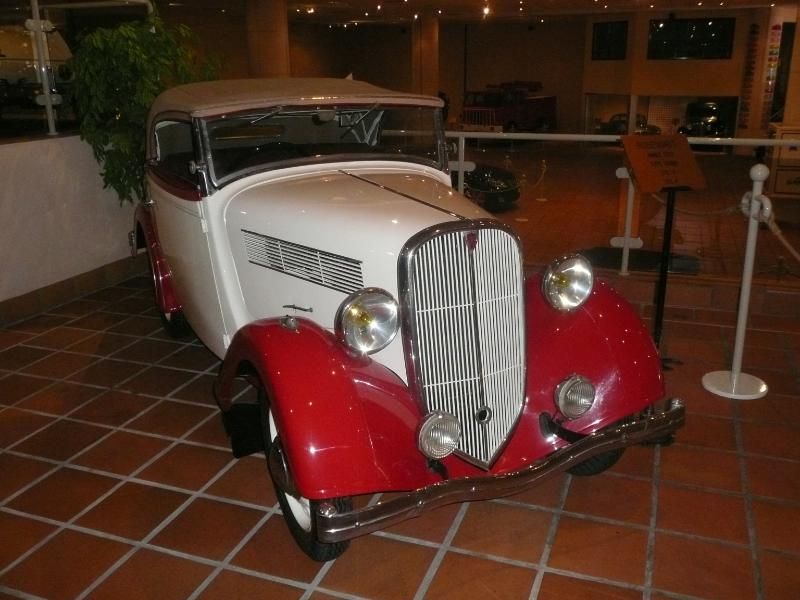 SIATA
Based on a Fiat 850, the 1969 Siata Spring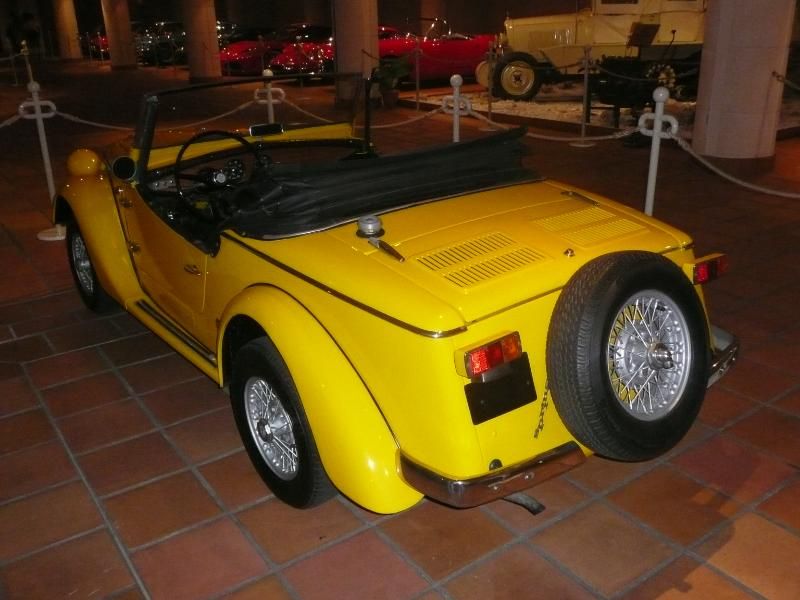 SUNBEAM
The early 1950s Alpine was based on the popular Sunbeam-Talbot 90, and took it name from the rallying success the car enjoyed in the mountains.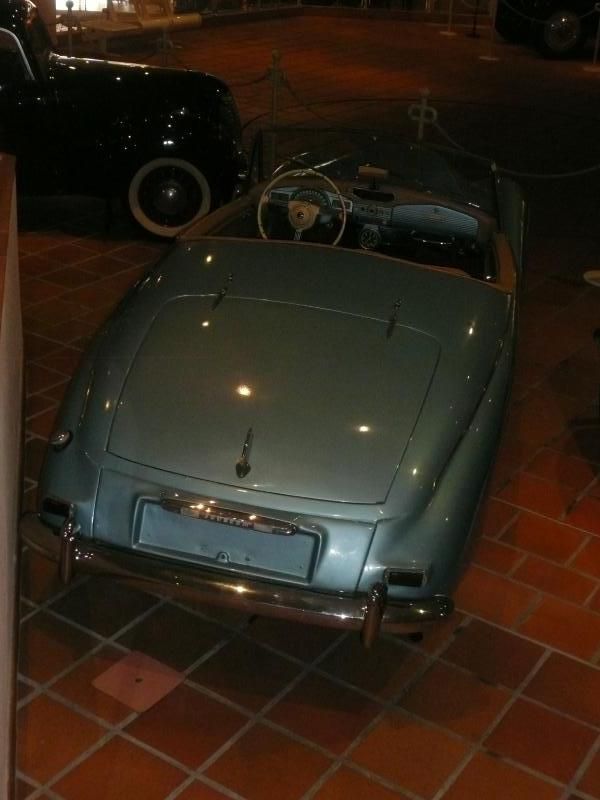 SUPER
One of the cyclecar models that were very popular especially in France between the two World Wars.
UNIC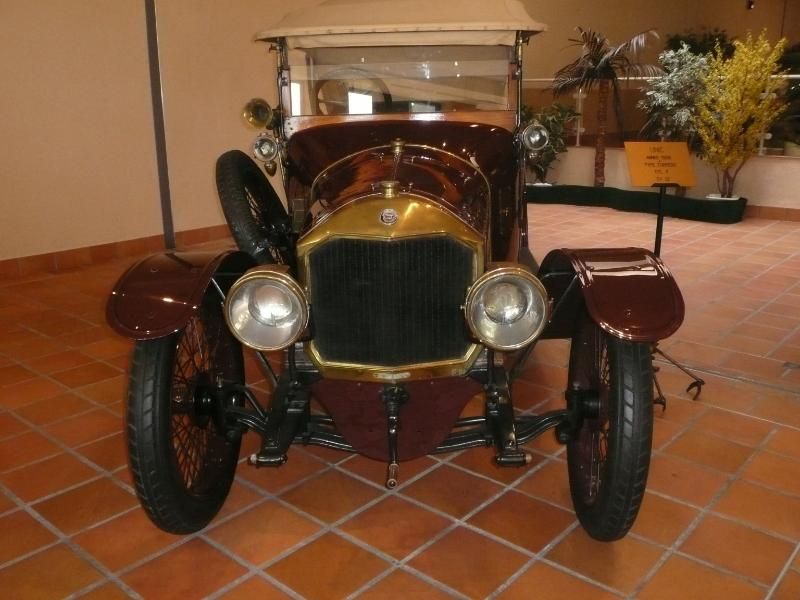 VOLKSWAGEN
A late model Beetle, this is a Mexican built car and has a few updates that did not feature on the German made cars.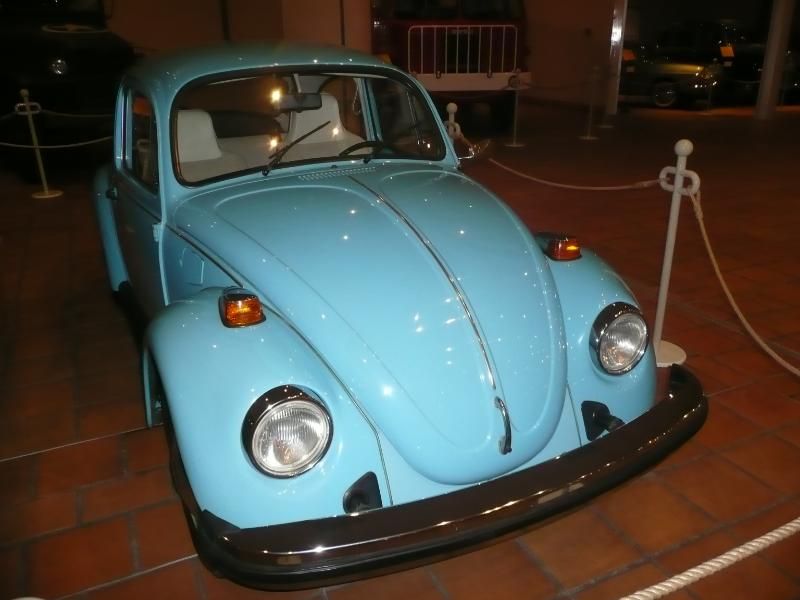 THE FORMULA ONE CONNECTION
Nigel Mansell's 1989 F640.
Thierry Boutsen's 1993 Jordan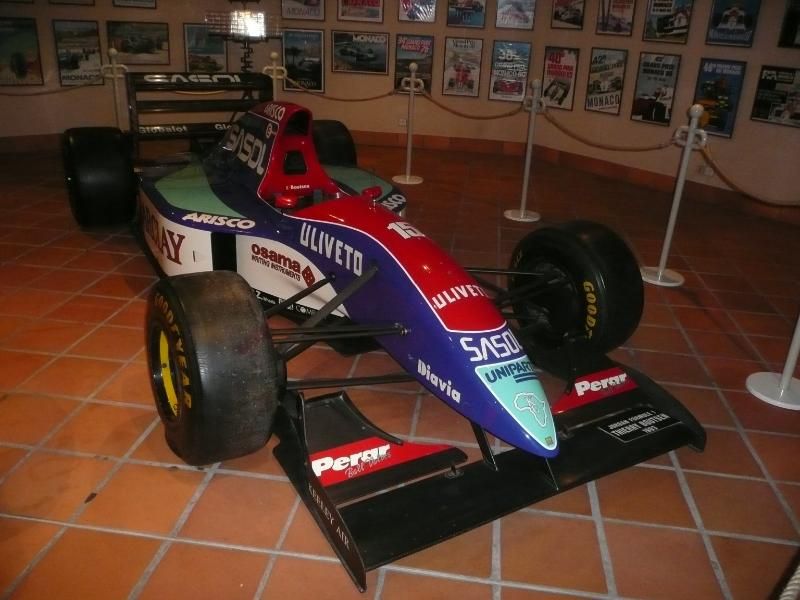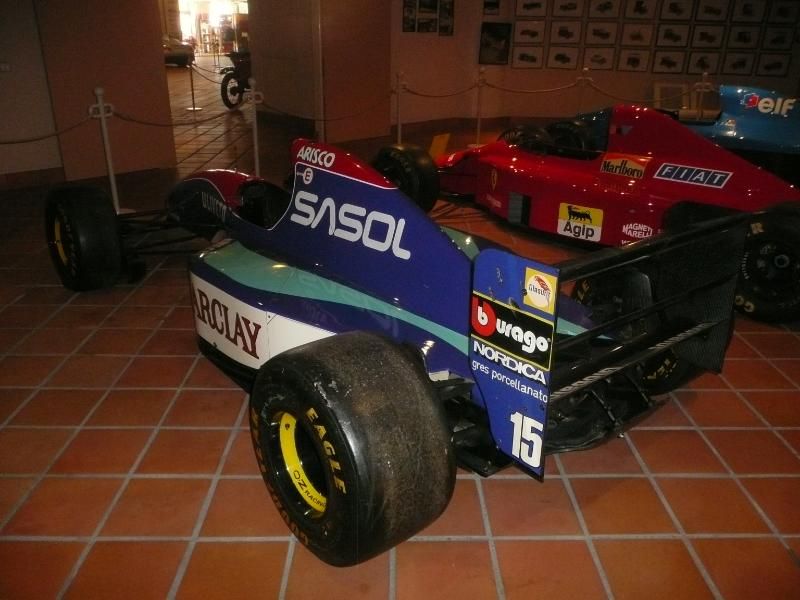 Ligier
ZEPTER
Used in 2009 for a successful world speed record attempt.
An interesting collection, and well worth a visit for those in the area. More information can be found at the museum's own website: http://www.palais.mc/monaco/palais-princier/english/museums-et-visits/private-collection-of-antique-cars/private-collection-of-antique-cars.589.html
2012-08-03 19:57:17
Share and Enjoy