2008 Vauxhall Astra 1.8 SRi XP 5dr (GB)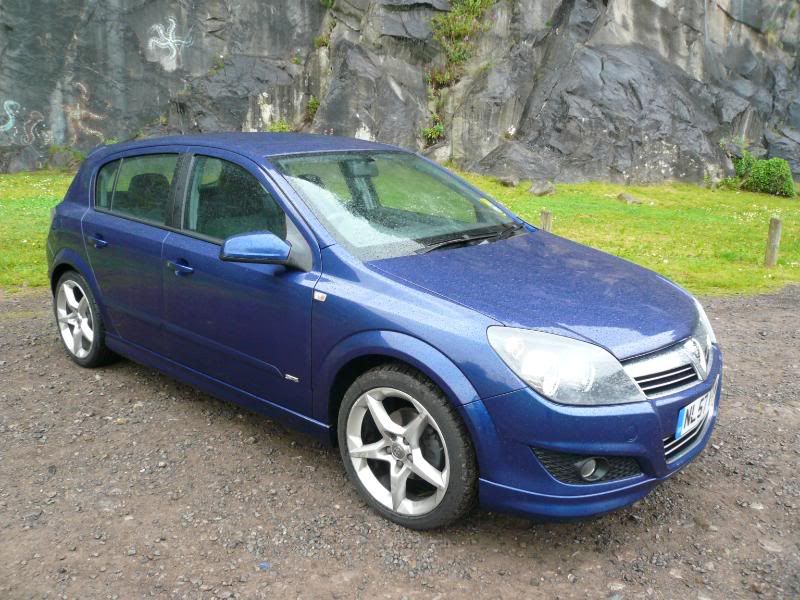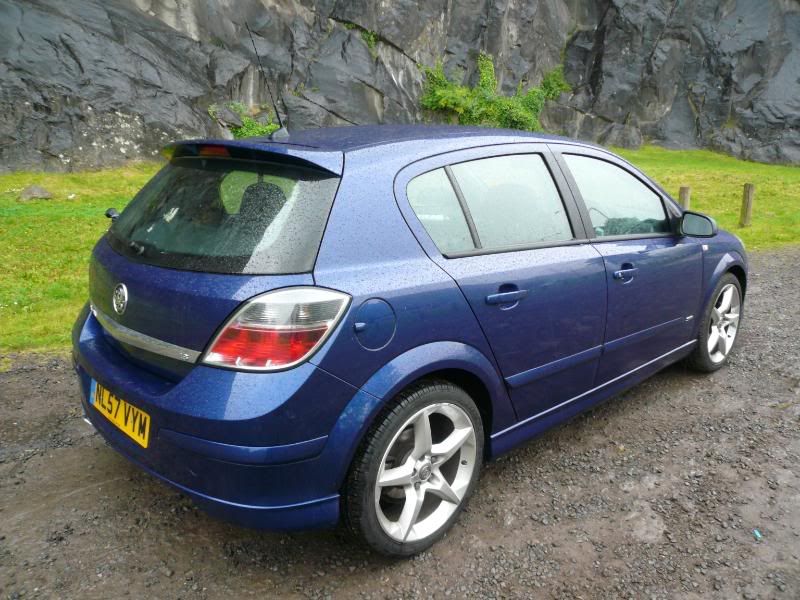 There never seems to be a "good time" to arrive at Hertz' Heathrow base and get any sort of choice of car, especially if they know it is on a one way journey to some other location. I took the courtesy shuttle there last Wednesday evening, wondering just which old nail they would try to put me in this time, and was pleasantly surprised to find that there were a reasonable number of cars parked up. Getting off the bus, I looked in vain for my name on the board. It was not there, so I knew that I would have to have a conversation with the Gold Booth, even if it was simply to find out what they were hoping to get me to accept. Unusually, there was no queue, and I was walked in, a person with a badge saying he was the " manager" said that they had just done my car, and he handed the paperwork for a Group C car. Protests that as Presidents Circle should "guarantee" an upgrade did not seem as if they would get anywhere, as he said they were very tight on cars, but he reassured me that this one was "alright".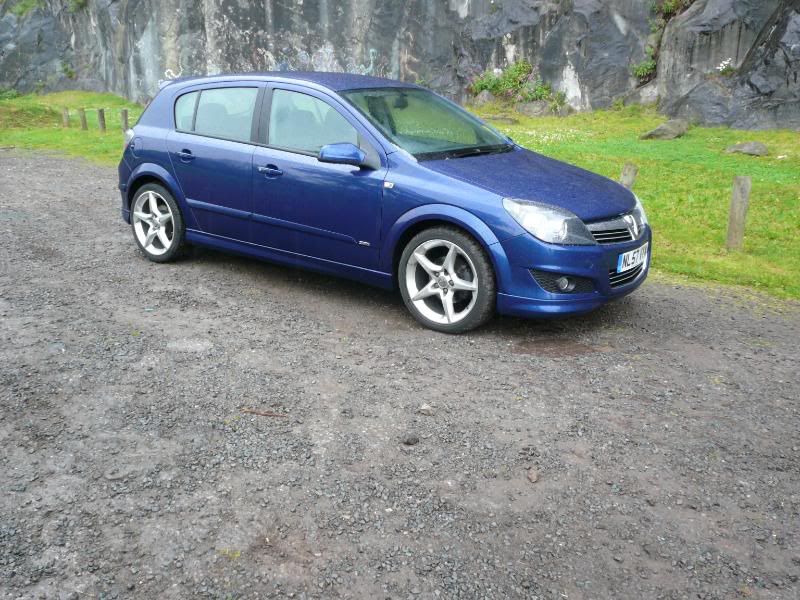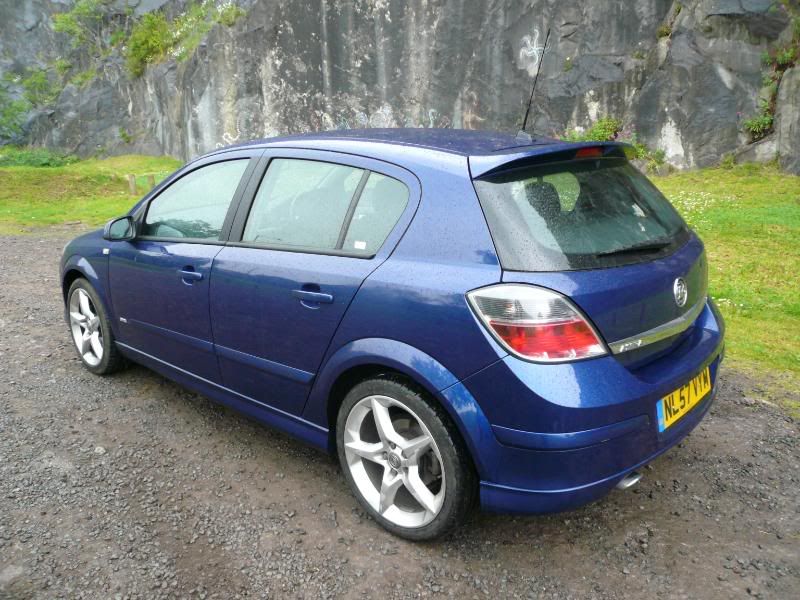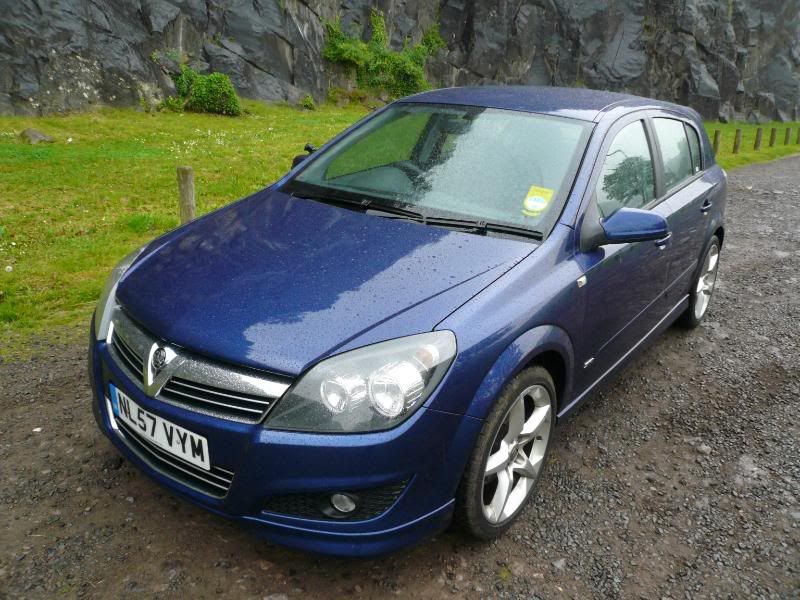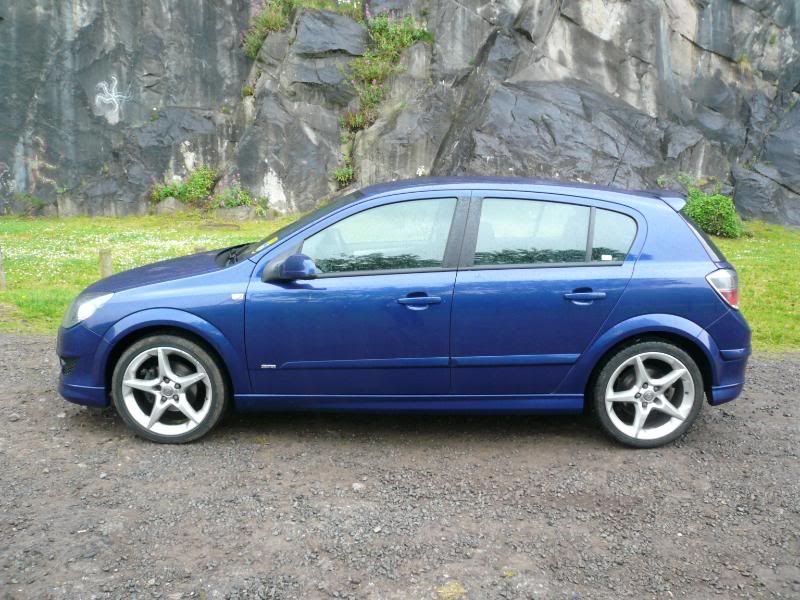 I went to Bay 25. There was a 57 plated Astra in that dark blue colour that Vauxhall call "Metro Blue". The paperwork, and the very discrete badge on the rear tailgate advised me that this was a 1.8, which means 138 bhp in a relatively light medium sized hatch, so it should not struggle for power. More surprisingly, it turned out that this was the SRi XP specification. So subtle is this, that it was only on researching the specification of Astras on Vauxhall's website that I was able to confirm that this was indeed the model, and it was not, as I mistakenly thought initially, the more humble SXi. As I observed in the recent test of the Vectra SRi, long gone are the days, when SRi meant distinctive two tone paint work, and the dream of every rep up and down the land. XP stands for Exterior Pack, and comprises what Vauxhall marketing call the "VXR Styling Pack One". This would appear to bring you different alloys on larger 18″ wheels, a noticeable rear tailgate spoiler and about the only interior changes are the drilled metal pedals. Not a lot to indicate that you are well up the Astra range pecking order. Although this 18 month old car was nearly as battle scarred as all other Hertz UK cars, I just wanted to get home, so I completed the formalities, got in it and drove it.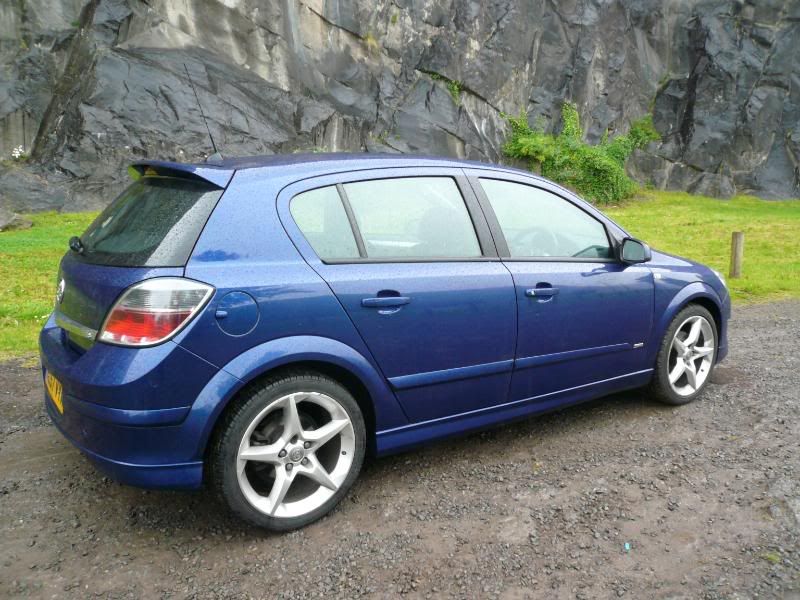 Last year I drove an Astra 1.6 SXi, and my conclusion was that this car was about as meritorious as a Focus, and that it could be personal taste which would swing the decision for many people as to whether they preferred Blue Oval or Griffin. In reaching that decision. it might be as simple as the differences in driving position. Many have complained that the seat in the Focus does not go low enough. No such problem in the Astra, and it really did feel as if you were sitting in the car, rather than on it. Whilst on the subject of seats, the body-hugging seat proved to be particularly comfortable, and was one of the strong points of this car.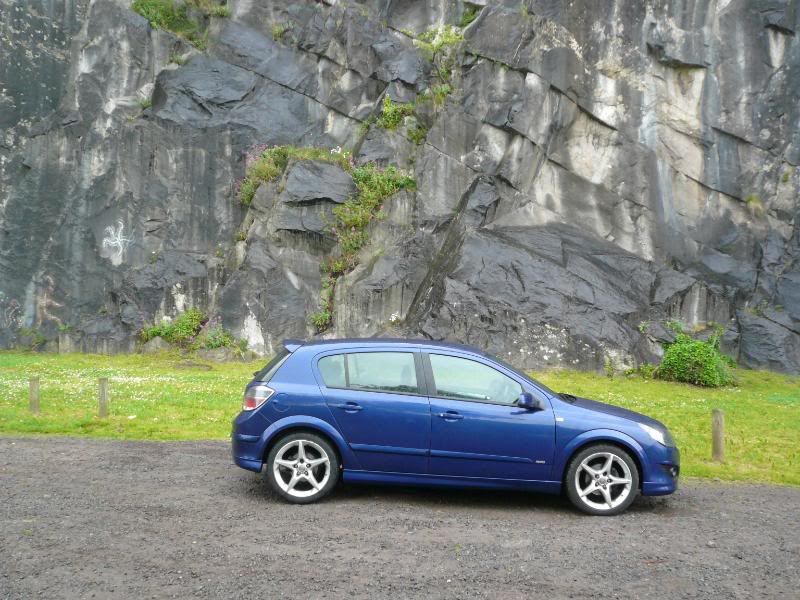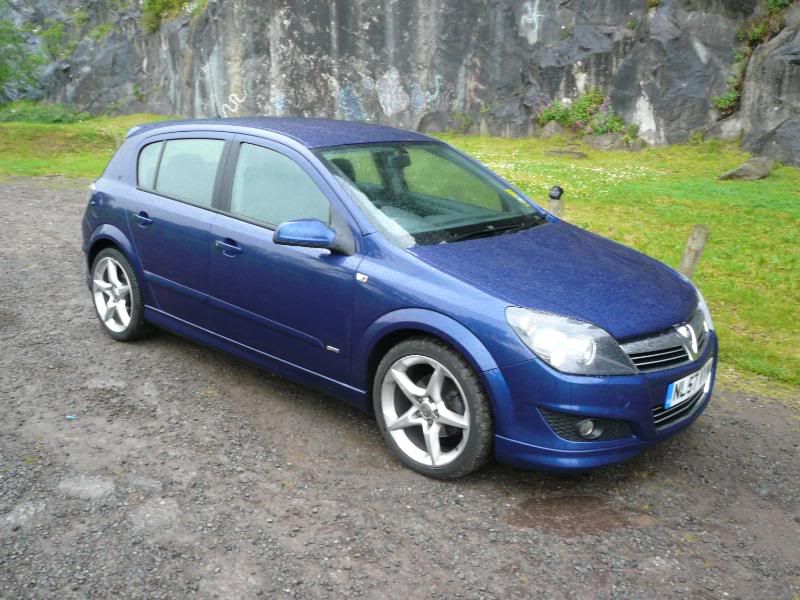 Another strong point, unsurprisingly, was the engine. Back in the dark days, when GM products regularly beat the Ford opposition, and Family One and Two ruled supreme over the CVH and Pinto engines that came from Uncle Henry, Vauxhall led the class with the power and refinement of their engines. Things are no longer so clear cut these days, but the 1800cc unit in this Astra was definitely another impressive part of the overall package. Whilst always remaining civilised, it could be revved hard, and simply delivered a good slug of power. I tested it to the red line powering onto the M25 in the mid-evening rush hour, and it did not protest, but simply delivered. Whether you would think the gearbox that goes with is quite so good is another matter. Like most GM cars over the past 20 years or so, the lever is mounted a bit further back than you would perhaps ideally think, but the change is clean enough. It just felt slightly vague and the throw between the gears is noticeable, and yet, whereas I never did miss a gear, there was more than once when I was a little concerned that I might have got 1st  instead of 5th. Reverse is selected by lifting a collar under the top of the lever, and it seemed to engage readily. The 1800 Astra proved quiet on the motorway, and despite the highish gearing, it also proved it could pull strongly for that burst of extra momentum, or to regain speed when baulked by traffic, a capability increasingly absent in modern petrol engined cars geared for good economy and emissions performance. There is one problem with the steering and handling: it's a five letter word, spelled "Focus". Nothing wrong with the Astra, and compared to most of its peers, it hits the mark, but the steering does not attain the excellence delivered by the Ford, and nor does the handling. Then again, nor does anything else in the class. I do submit that this is a difference you can discern every day on ordinary roads, but whether anyone other than a true enthusiast would care is perhaps debatable. If you are reading this, doubtless you are a true enthusiast, so it probably does matter to you, though.

Just as GM's engines used to be world class, their interiors were far from it. Those days are also history, and the inside of the Astra is neat, and it is well finished. Although the outside of this rental car was somewhat battle scarred, the inside had fared far better. A simple binnacle contains the main three instrument dials, and there is "standard" GM switchgear, including the odious one-touch indicator and wiper stalks. The dash is moulded from decent quality soft touch materials, and there is a metal effect trim from end to end and including the entire centre console to lighten up what could otherwise be a rather sombre black interior, which even some judicious seat patterning cannot really alleviate. The stereo system has large knobs, making it very easy to operate, though for reasons I never completely resolved, the sound quality in this car was poor, with all sound coming, it seemed from a single passenger side speaker. I could find no setting to alter this, though I am sure some previous renter had probably changed something. There is a small screen above the stereo for "driver information". It is all very simple and user-friendly, and the cabin ticks the right boxes for being practical, with generous door bins, a decent sized glove box and centre console cubbies. There is good space for the rear seat passengers and a class competitive boot, which can be extended by dropping the rear seat backrests on to the cushions.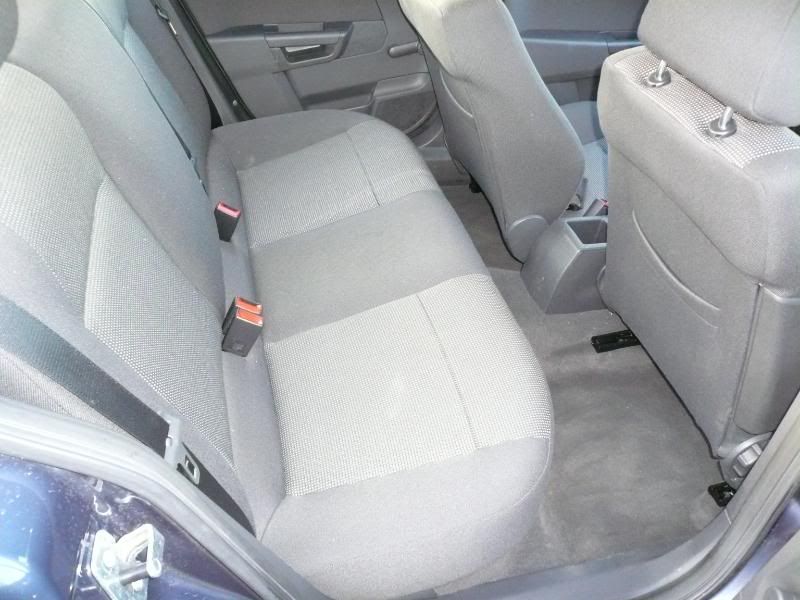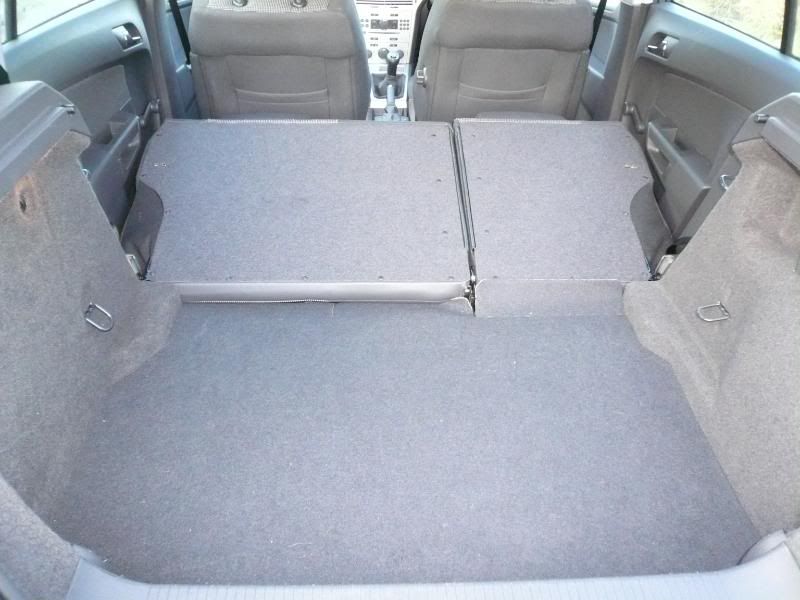 At the end of a test which did comprise not much more than a motorway journey home, and a quick trip out to take a few photos in what quickly became pouring rain, I have to conclude in much the same way about this model as I did with the 1.6 SXi version. Whilst lacking the ultimate steering and handling prowess of the Ford, this car is weak at nothing, has a strong engine, and to my eyes at least, looks quite agreeable. The Focus is probably the better pick for the enthusiast, but for anyone else, the Astra could make sense, were it not for one thing. Or rather, one car. That car is the Kia Cee'd. It is also a perfectly acceptable mid-sized hatchback. In objective terms, it is probably no better or worse than the Astra. But, not only does it have a 7 year warranty, it is a staggering £5000 cheaper than the Astra. I could not possibly explain how the Astra is worth all that extra money. I suspect that it will be not much easier to say that about the next generation Astra which was officially revealed the day I drove this car,. but that test will have to wait some months yet.
{mos_fb_discuss:12}

2009-09-18 07:44:45
Share and Enjoy