VSCC at Prescott – August 2012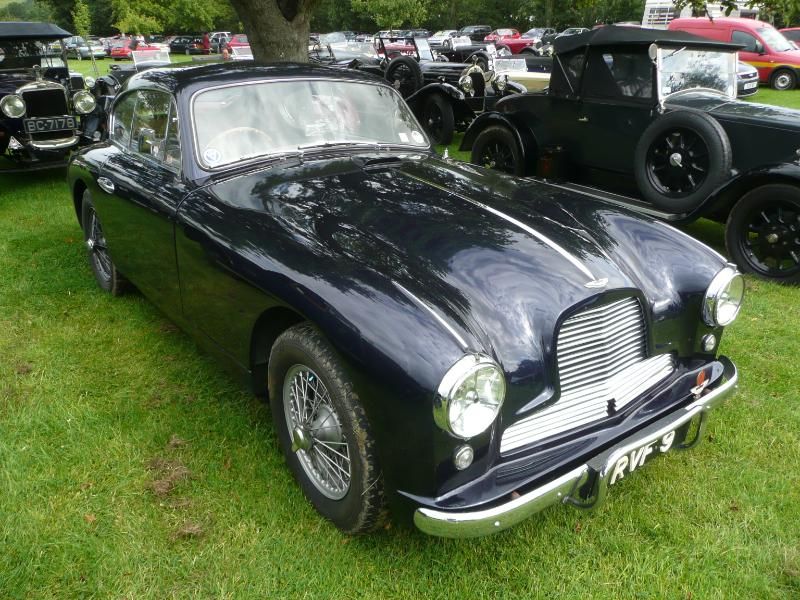 The VSCC plays an important part in the heritage motoring scene in the UK and has done for very many years, with, among other things, a full and varied program of events and activities that they run throughout the country. These events typically attract not just a lot of their own members, but also plenty of people who are interested in old cars but who do not own one. Biggest gathering of the year is the weekend held at Prescott at the start of August, when, whatever the weather, several hundred VSCC members can be relied upon to turn up with their cars. It's one of the highlights of the motor enthusiast's calendar and with the notable exception of 2008, an event which I have now attended every year continuously since 2007 and a number of times before that. Sunday sees the larger gathering of the two days, not surprisingly, with the entire Orchard taken over with VSCC member cars. Diary conflicts were such that I had to content myself with a Saturday attendance this year, but it was without doubt the largest gathering I have seen for the "warm up" day for some time, with a field of over 270 cars entered for honours on the hill, and lots of interesting stuff parked up in the Orchard and the public car parks. The weather was a challenge, with one torrential downpour mid-morning, and plenty of other occasions when the umbrella was a necessary accessory, but even so I had a great day out. The trusty camera was busy, and yet – inevitably – still missed lots, but there is plenty that I did capture which is presented in this report for your enjoyment.    
IN THE PADDOCK
ALFA ROMEO
Somehow I missed seeing both of these splendid cars when they were in action on the hill, but I was able to get a close look at them when they were resting. Both are 6C1750s, one with a Zagato body and one with a Touring. Which is better? Gosh, that's a hard question!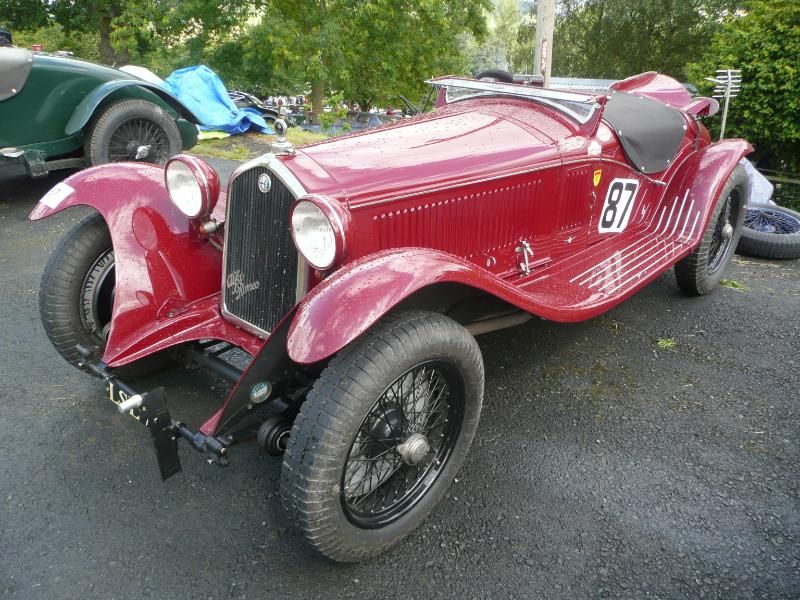 ALVIS
AMILCAR
ASTON-MARTIN

AUSTIN
There were a mixture of "regular" cars including the Nippy and plenty of Austin Seven Specials as well. .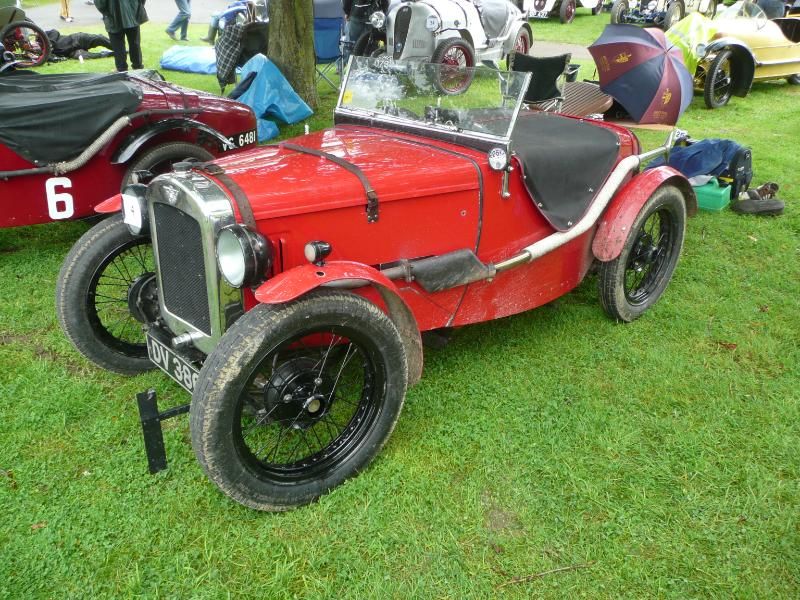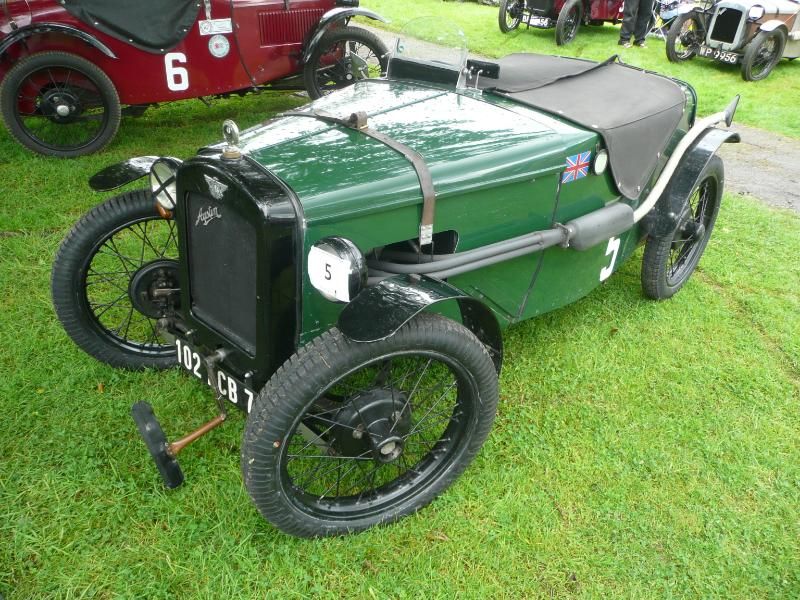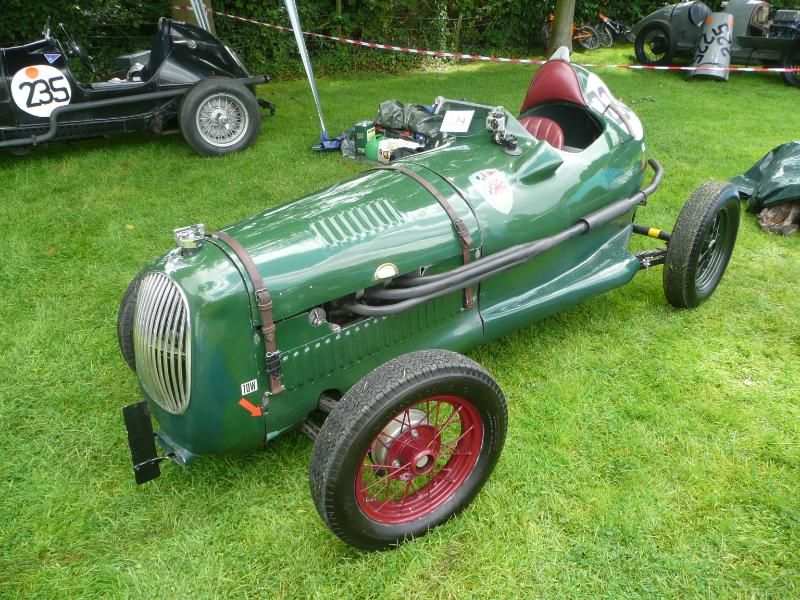 BENTLEY
BMW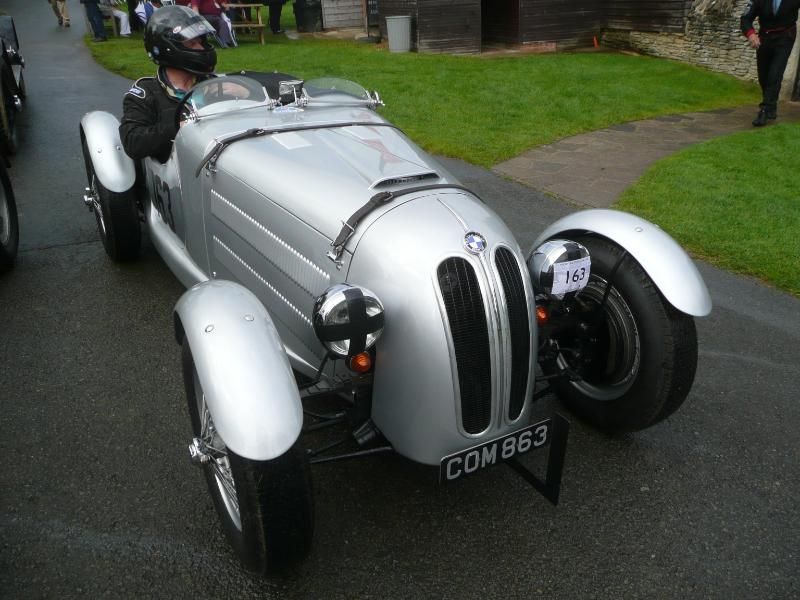 BUGATTI
On the Saturday there were not that many Bugatti, with just a few of the Brescia, a couple of Type 35s and a few other models.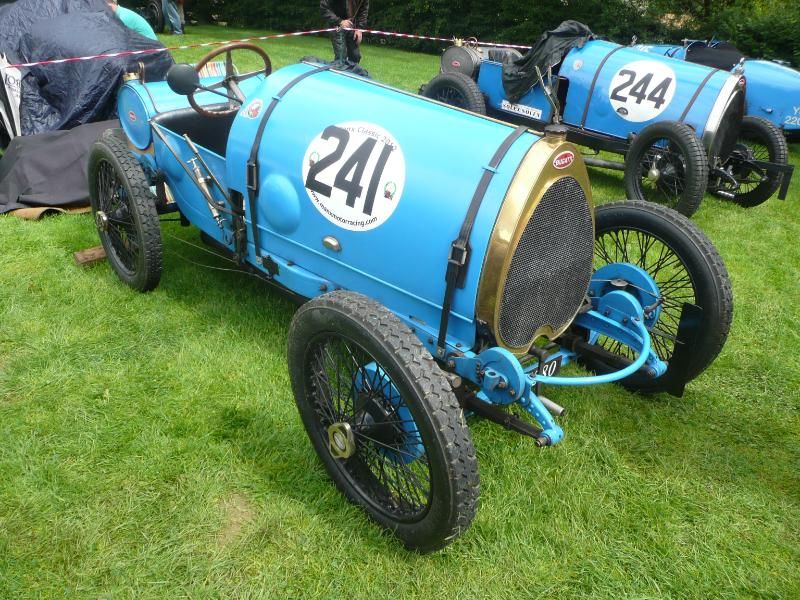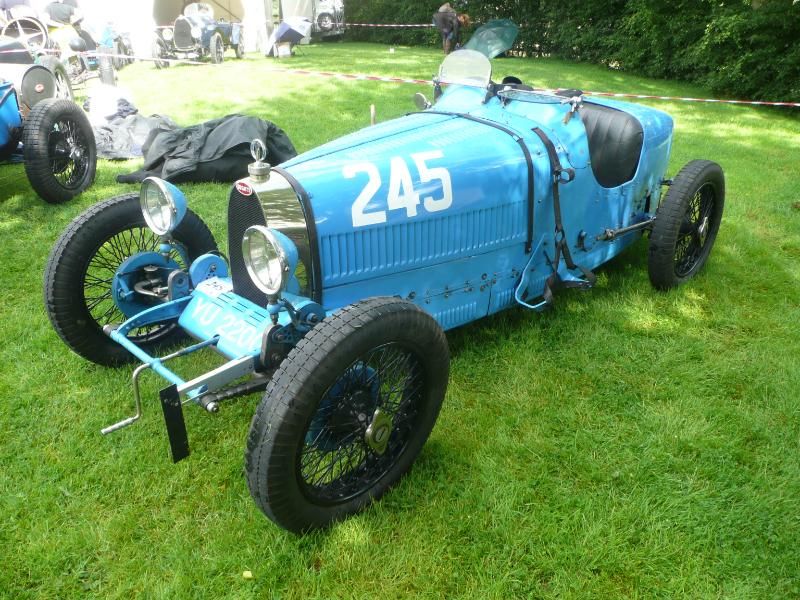 DELAGE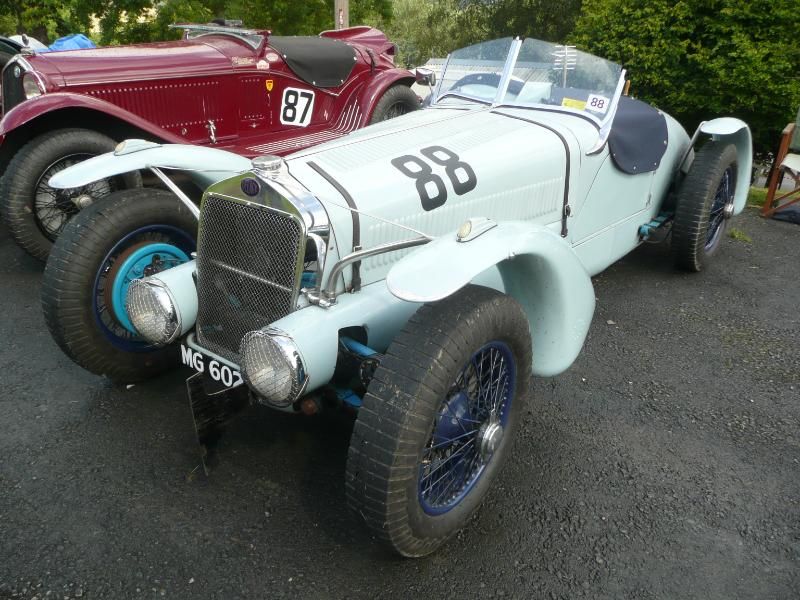 DELAHAYE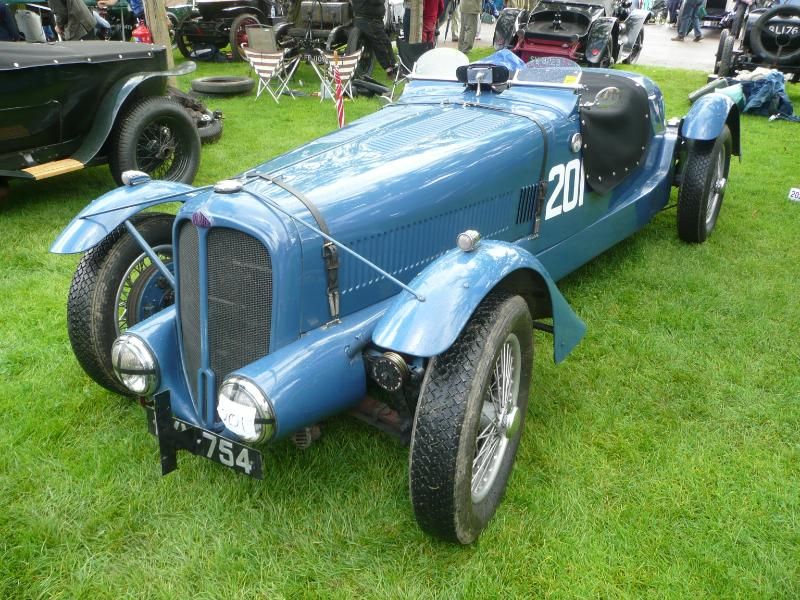 ERA
Two ERAs in action, the same two as appeared at Shelsley Walsh. Terry Crabb, owner of the blue car, R12C, set fastest time of the weekend.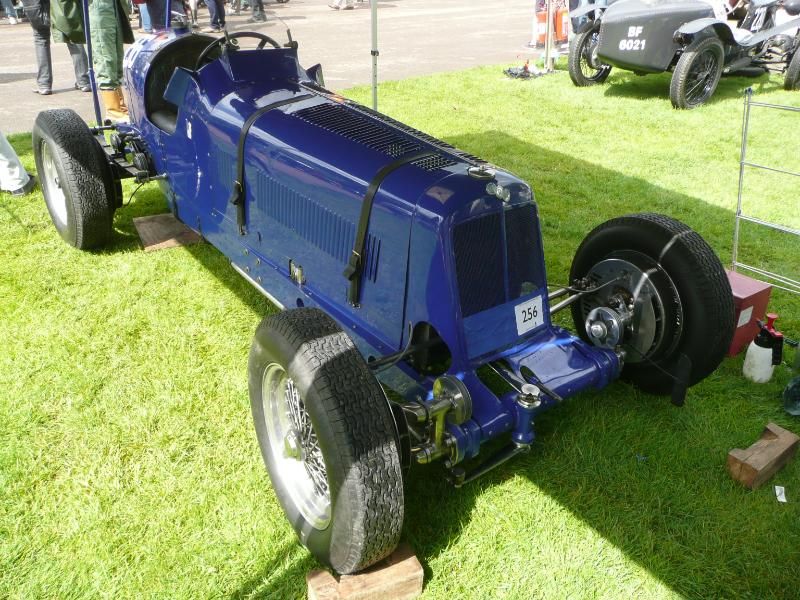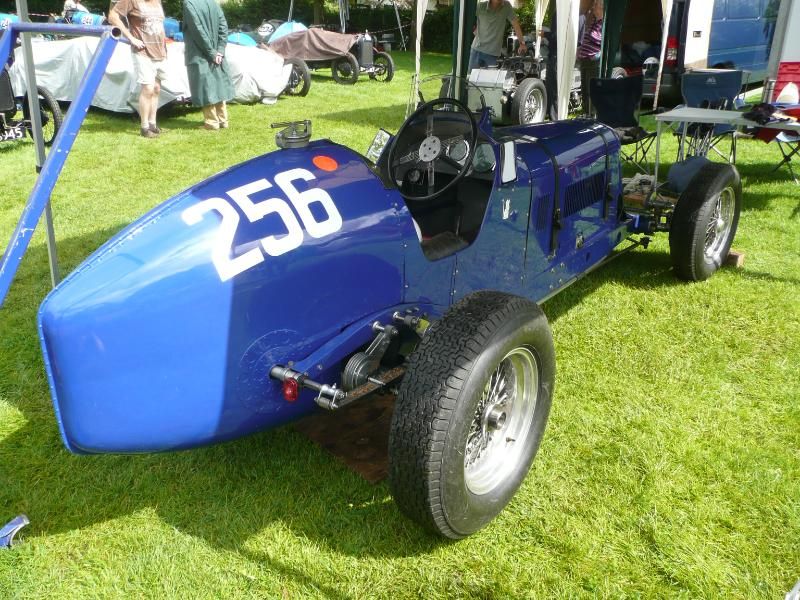 FIAT
Lone competing Fiat was this rather nice Ballila from the 1930s.
FL
A new marque to me.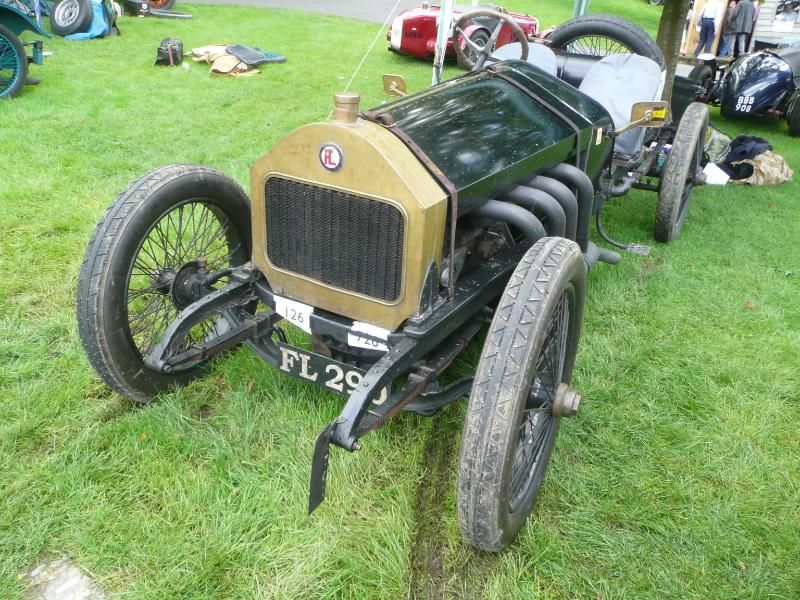 FRAZER-NASH
There were a lot of Frazer-Nash cars in action at this event, far more than I recall seeing ever before.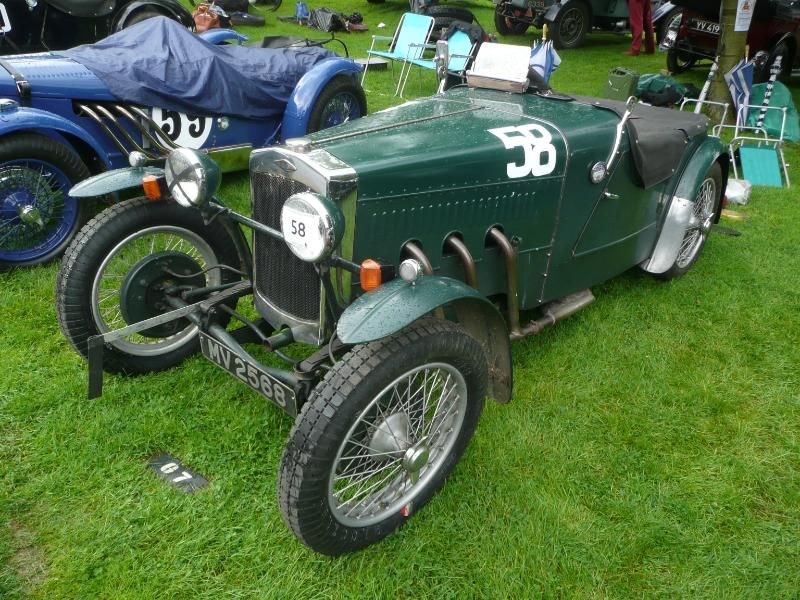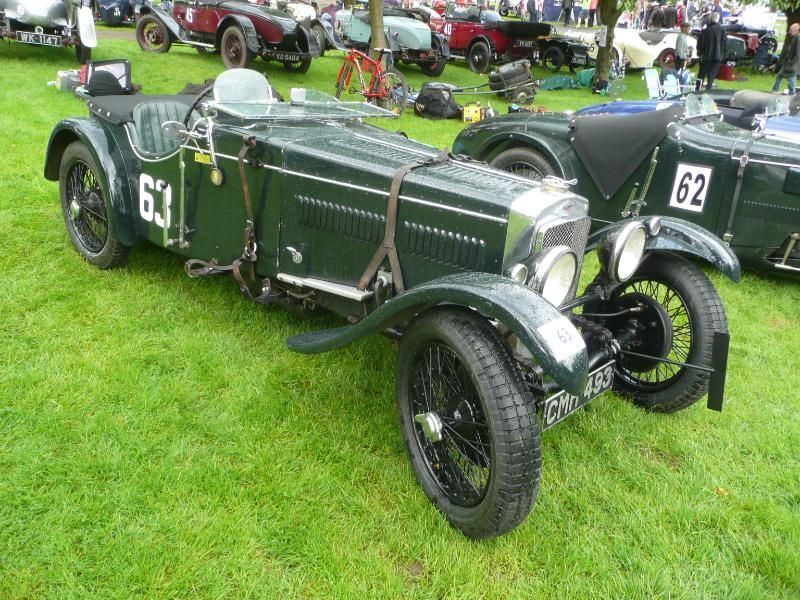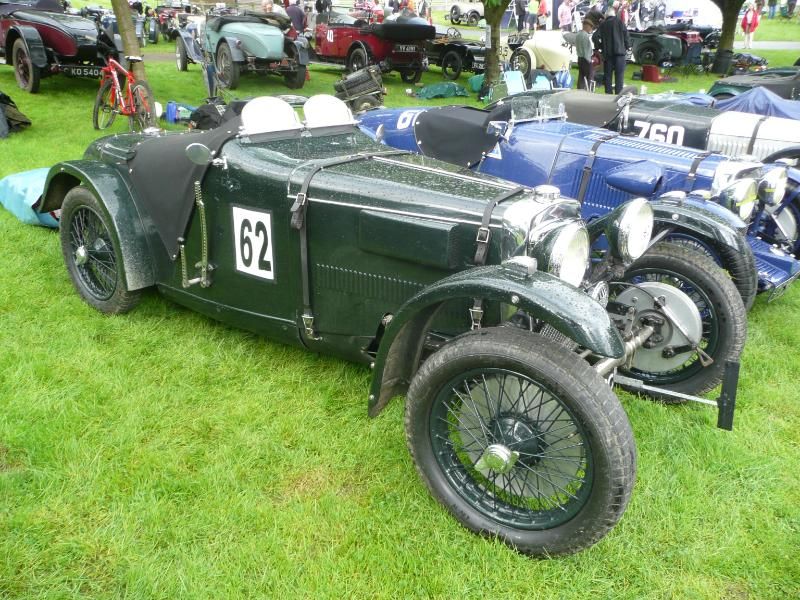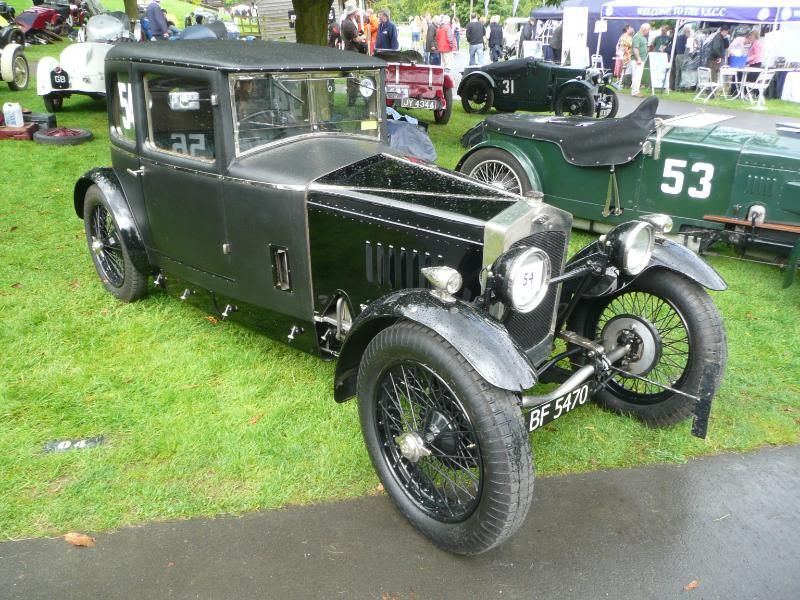 GN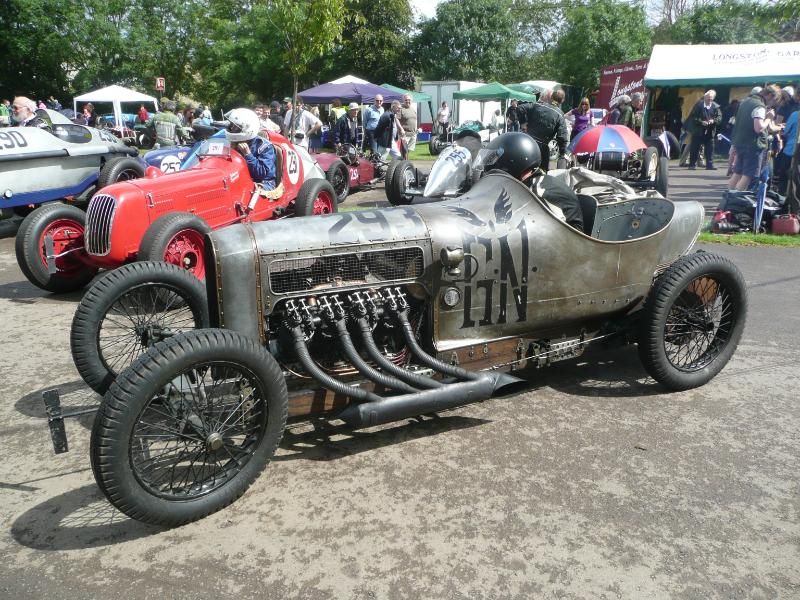 HUDSON
A 6 cylinder supercharged Spikin Special.
LEA FRANCIS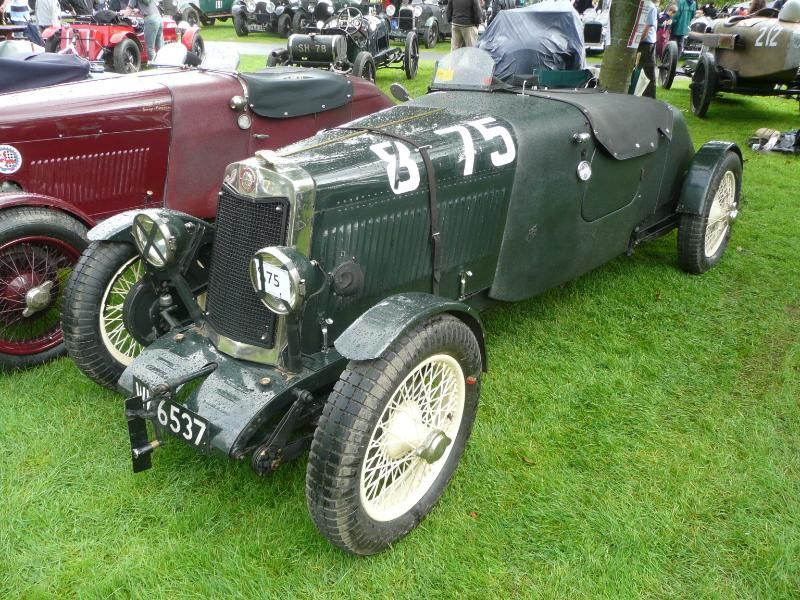 MASERATI
MISC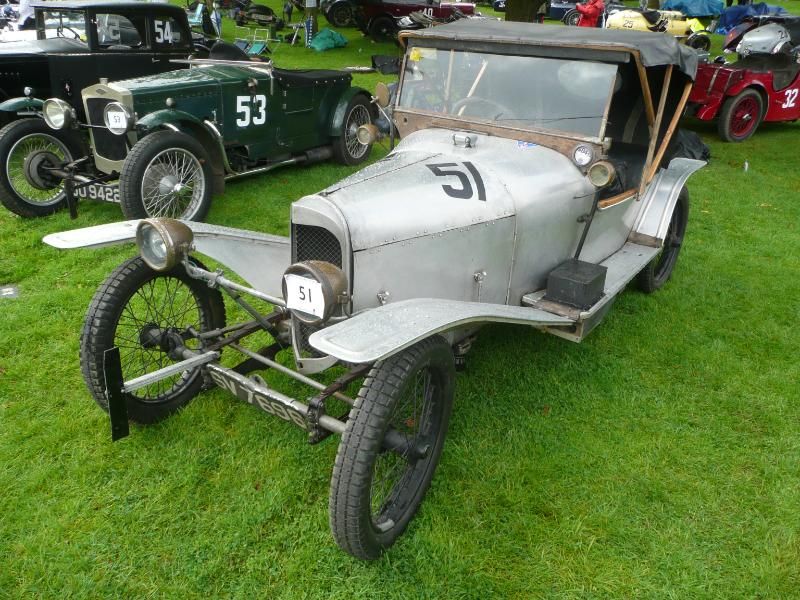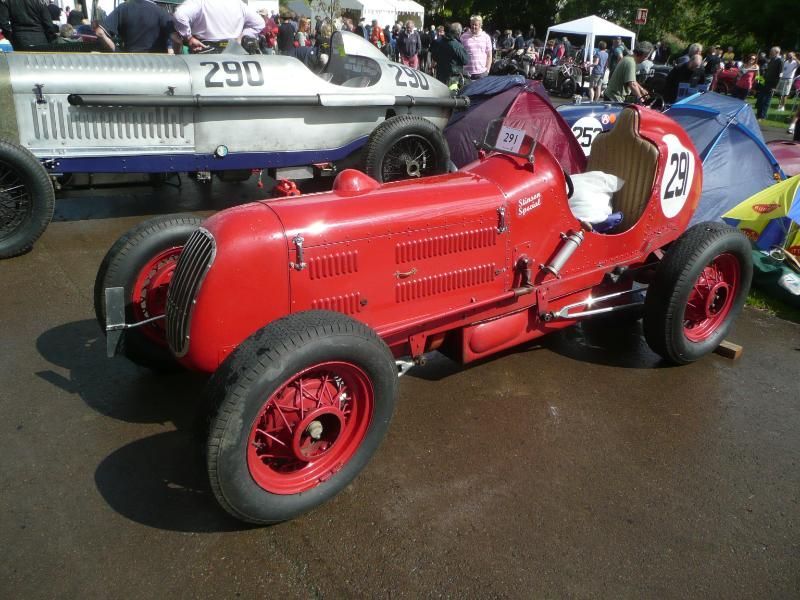 MORGAN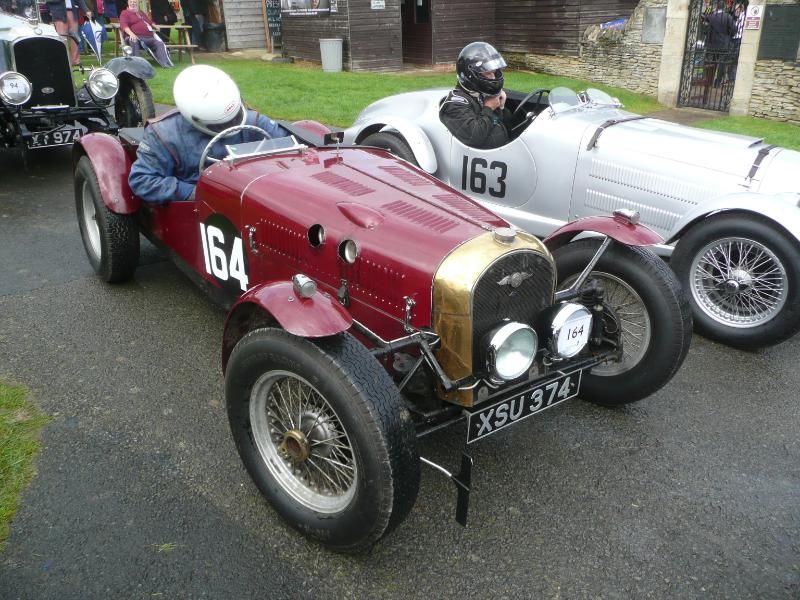 RILEY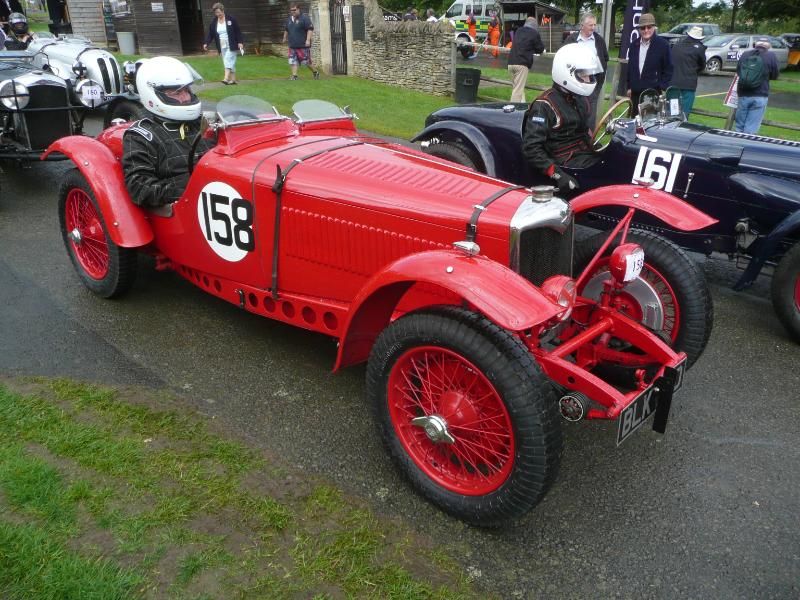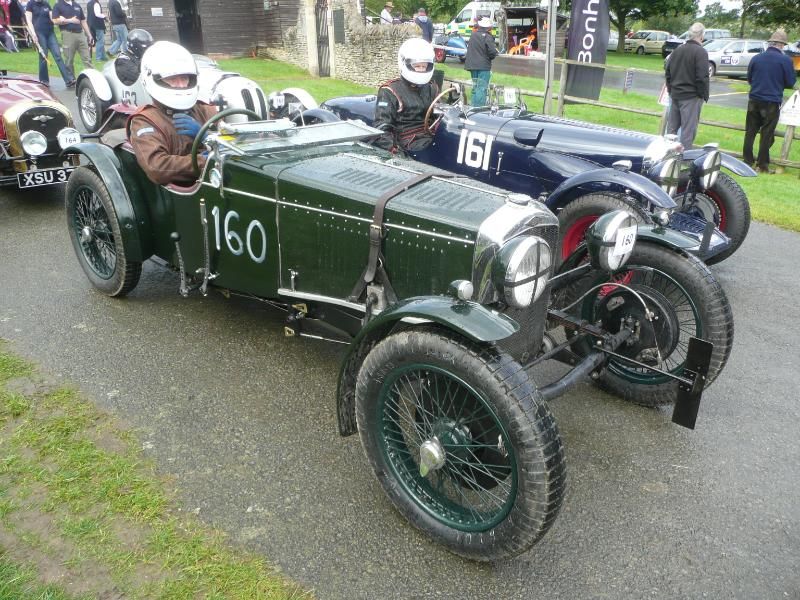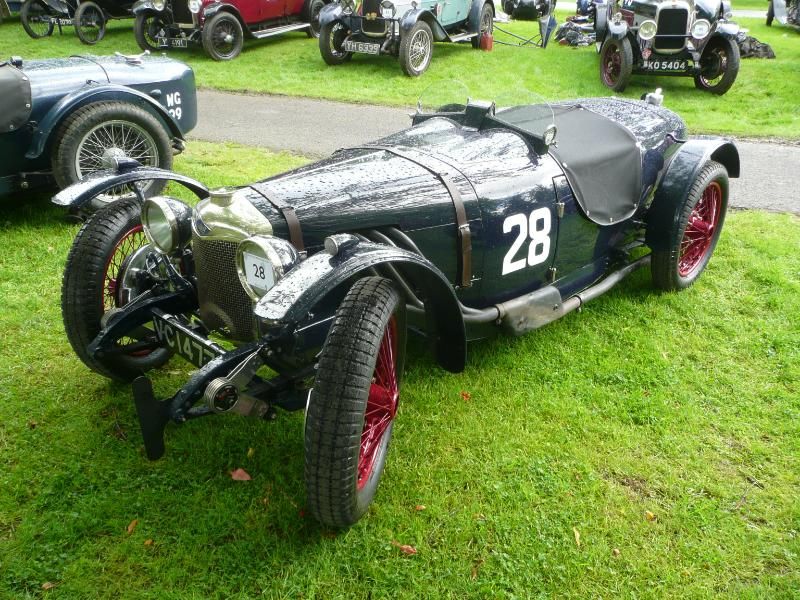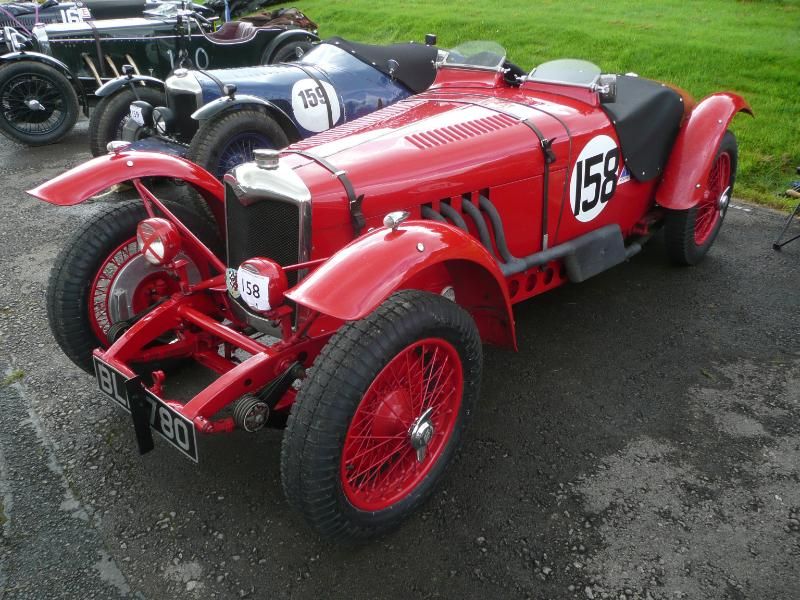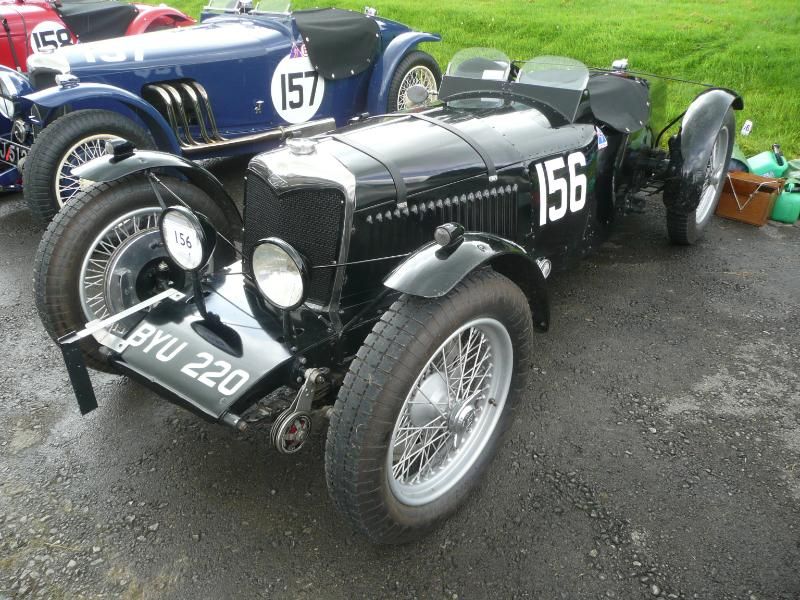 SINGER
The LeMans sports car was a rival to the MGs of the period.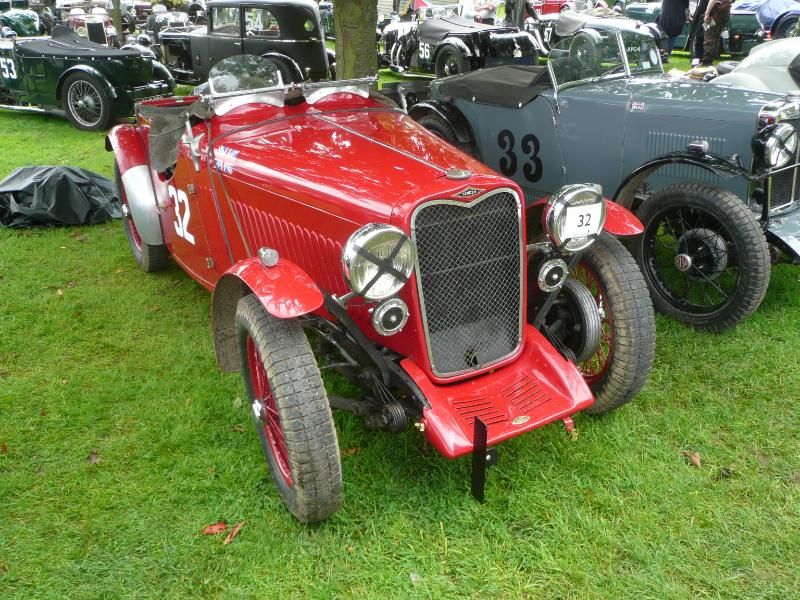 VAUXHALL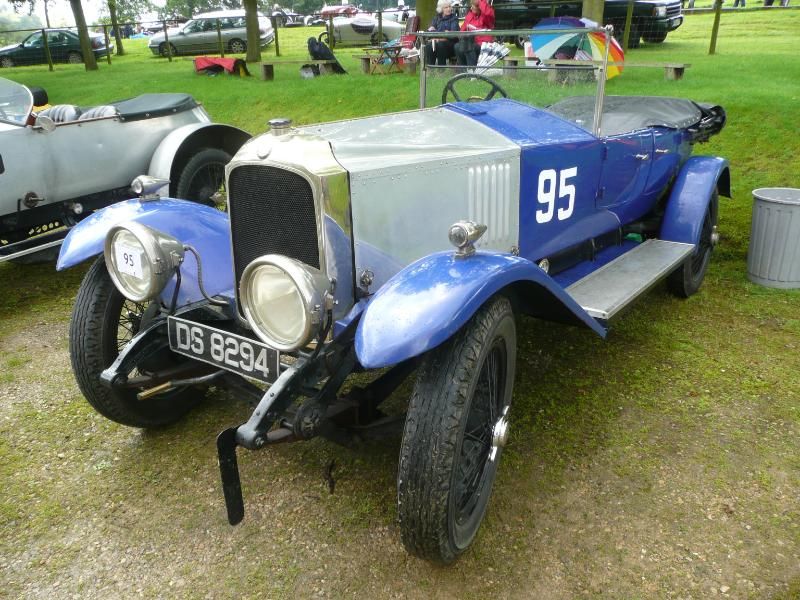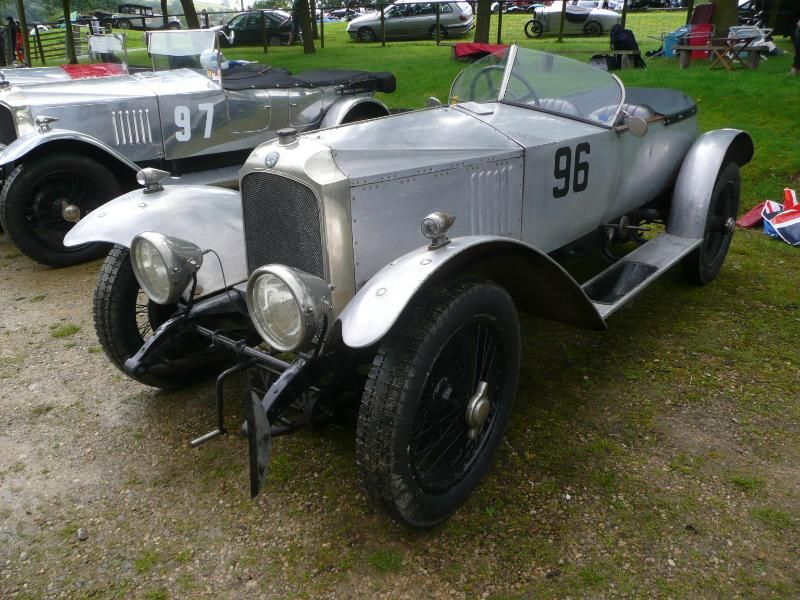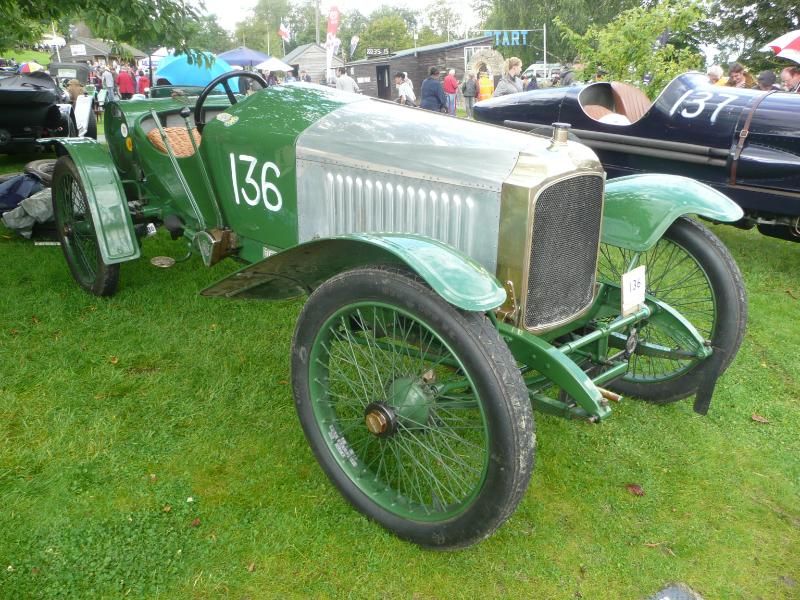 WOLSELEY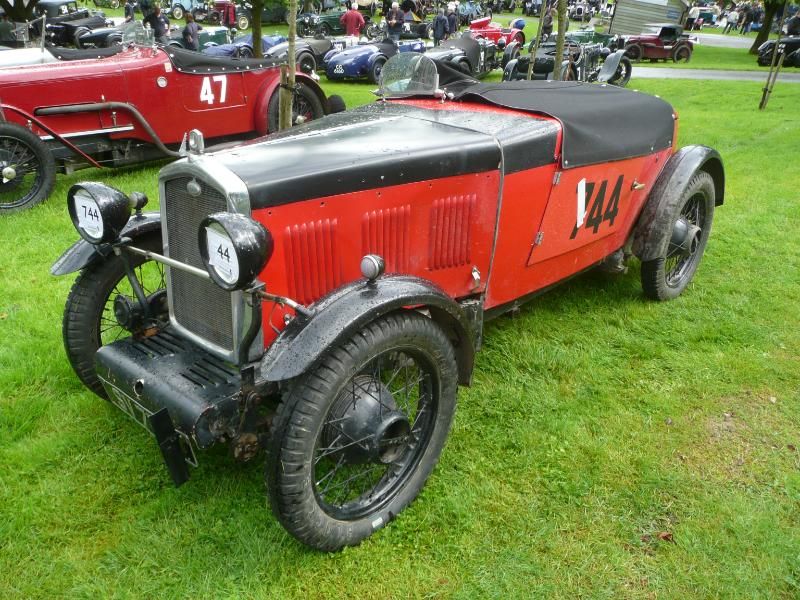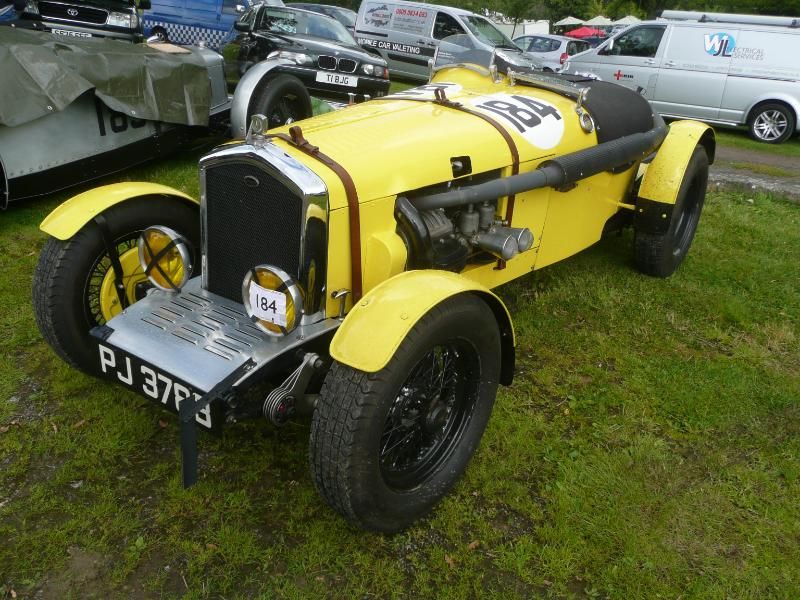 IN THE CAR PARK
Whereas on the Sunday the Orchard is reserved solely for VSCC cars, on the Saturday it contains a mixture of more recent cars and the older models. This area also contained a number of Club Displays, with the Rolls Royce Enthusiasts Club having a presence as well as "Club de l'Auto" a French group who had an eclectic mixture of cars from a Peugeot 601 to an MGB. Some brave souls had gone up on the slopes, which was always going to be a challenge in the wet and slippery conditions, although one look in the adjacent field had me wonder if in fact the hill might have been preferable. I got lucky and was at one end of the Orchard literally next to the gravelled pathway out. Be that as it may, there were plenty of cars of interest in the car parks, even before venturing anywhere near the Paddock, as this section of the report will illustrate.
ABARTH
One lone model attending, the 500 of Abarthisti Alec MacFie, whom I bumped into in the Paddock long before I saw his car parked up.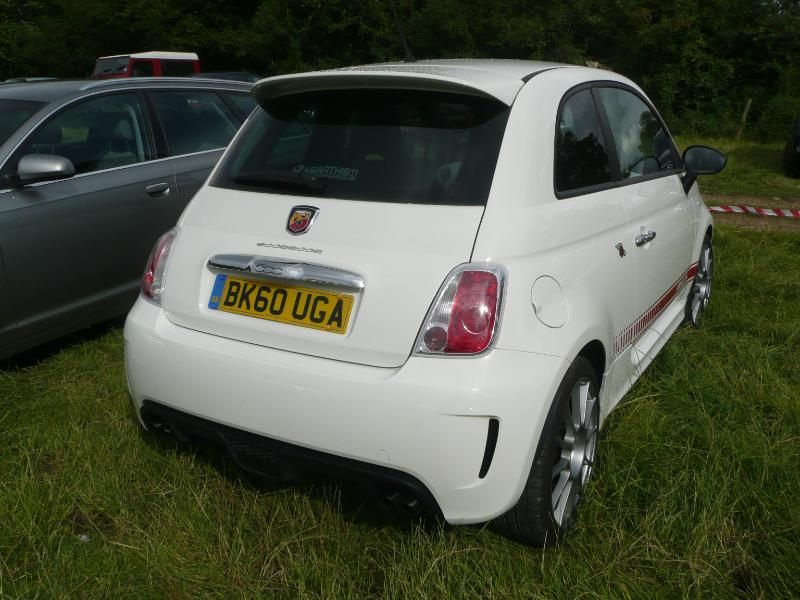 AC
There were a couple of early AC cars, with their pointed radiator grilles that look quite similar to the Bullnose Morris of the same era.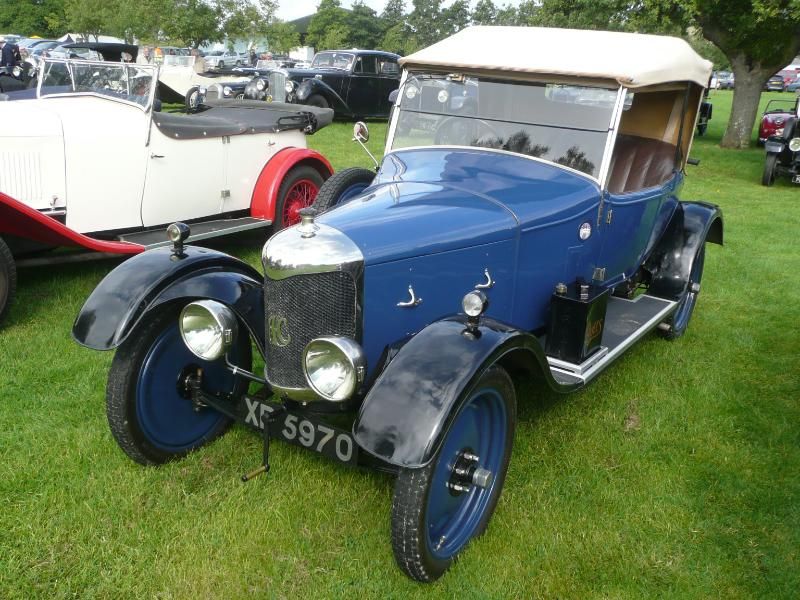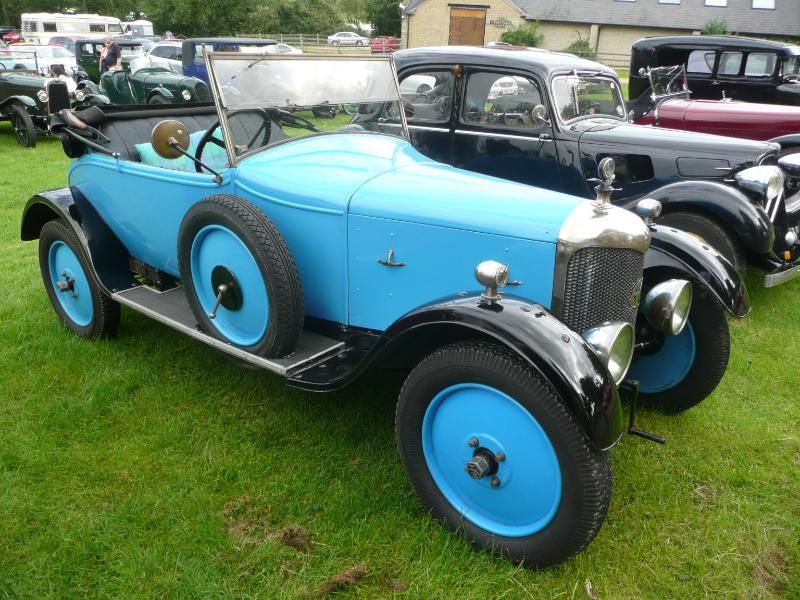 ALFA ROMEO
Looking very much like it has been used and enjoyed was this 8C 2300.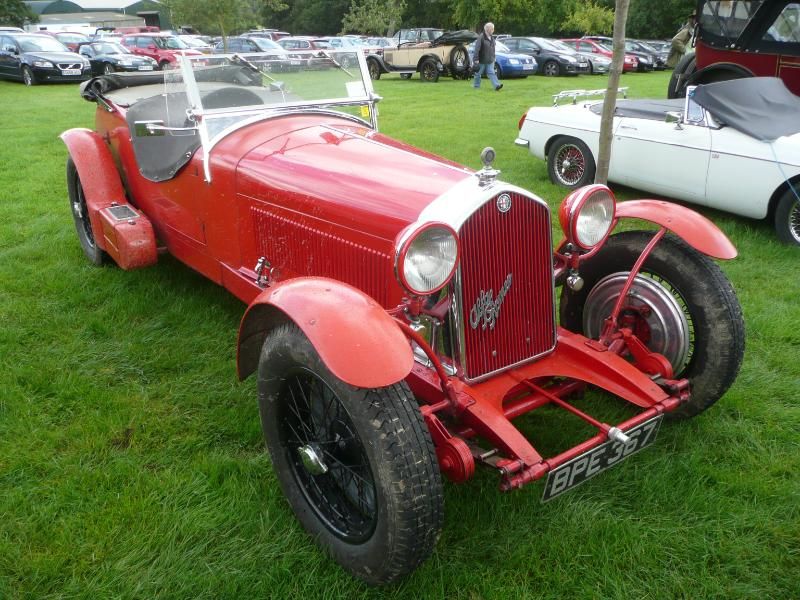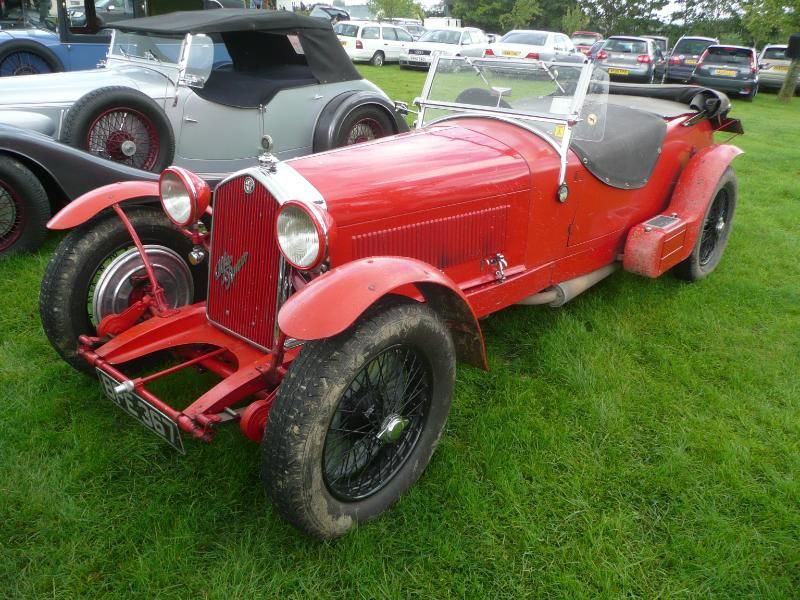 More recent cars included a lovely 1600GT Junior coupe and the very rare 1600 GT Zagato.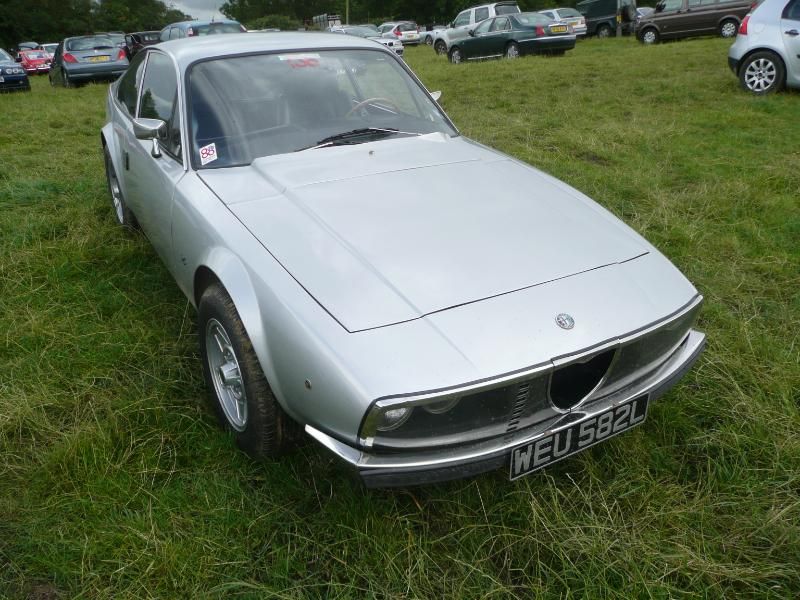 ALVIS
Lots of Alvis models ranging from the 12/50 and 12/70 through to some particularly splendid 4.3 litre cars.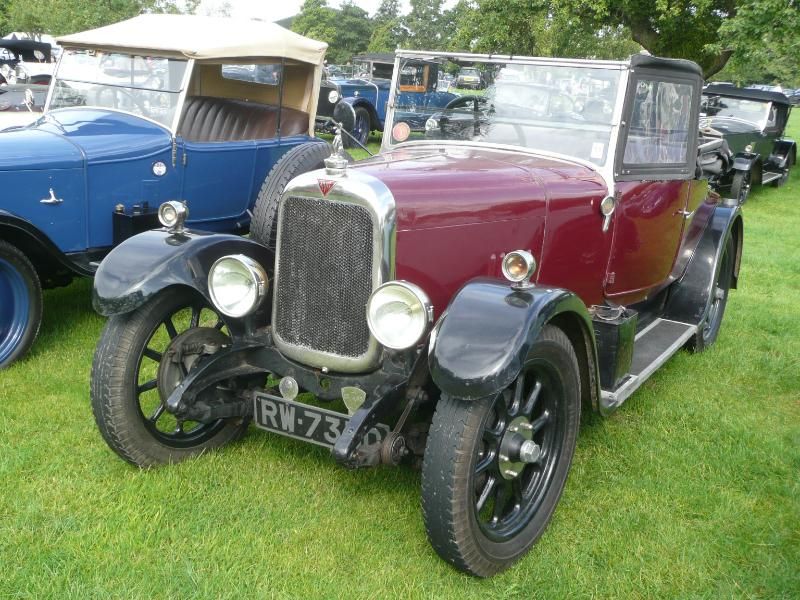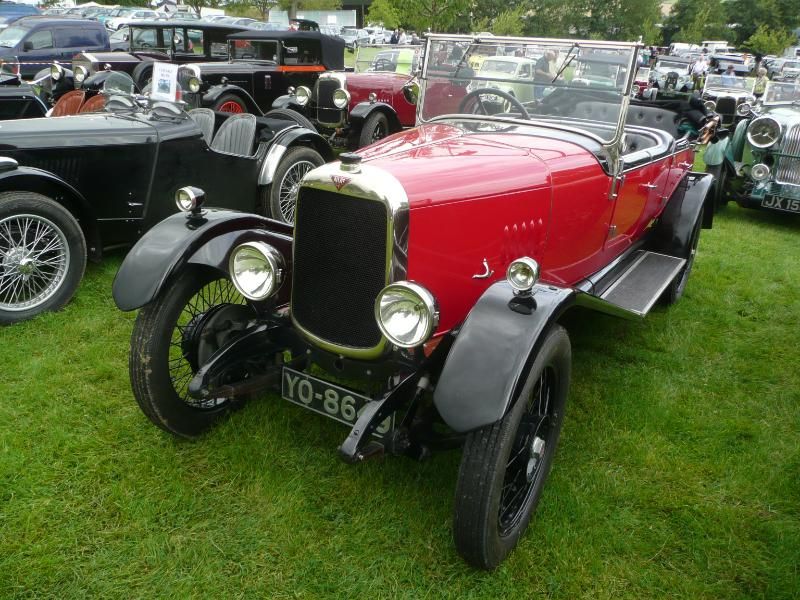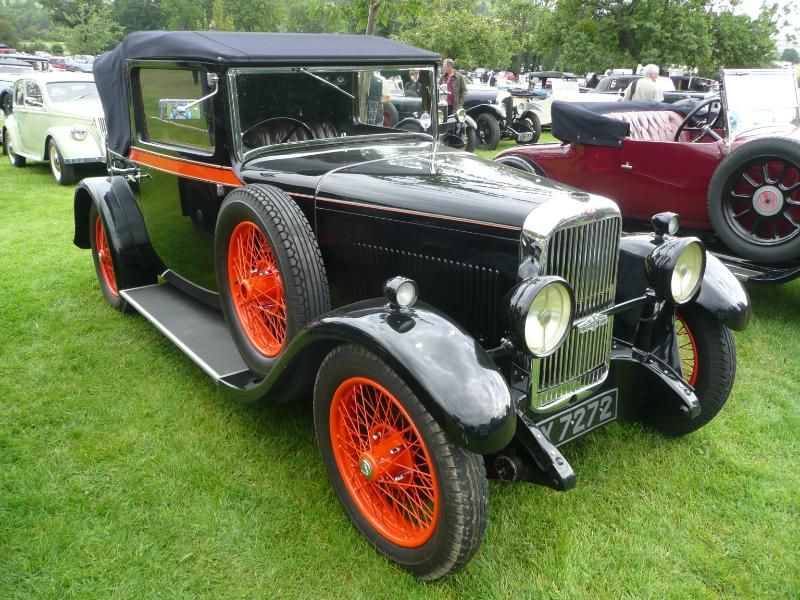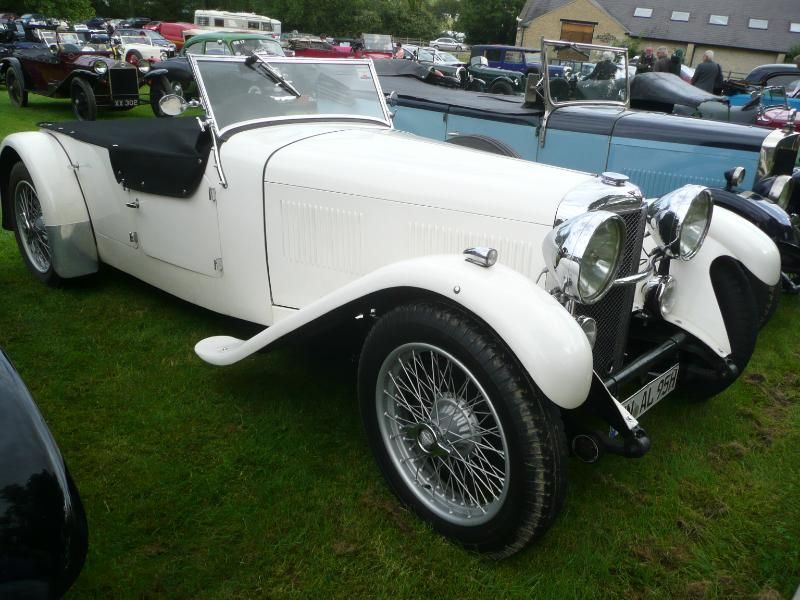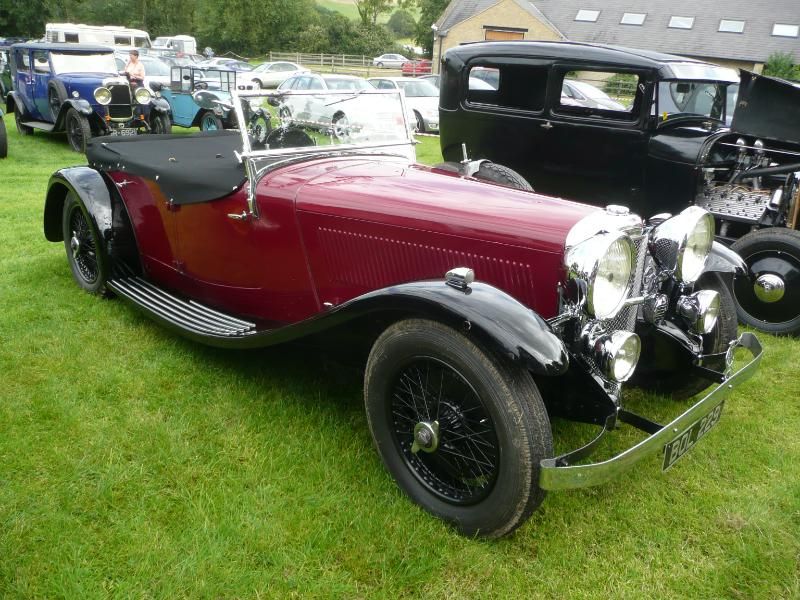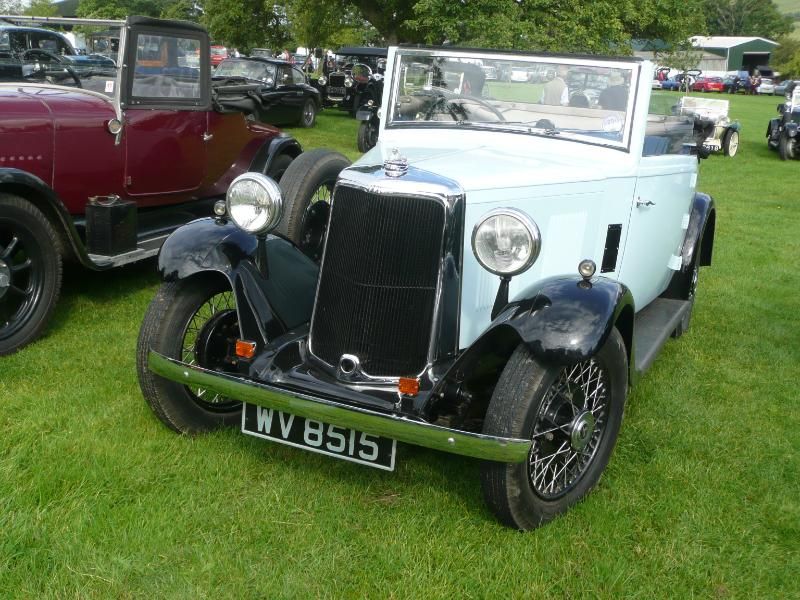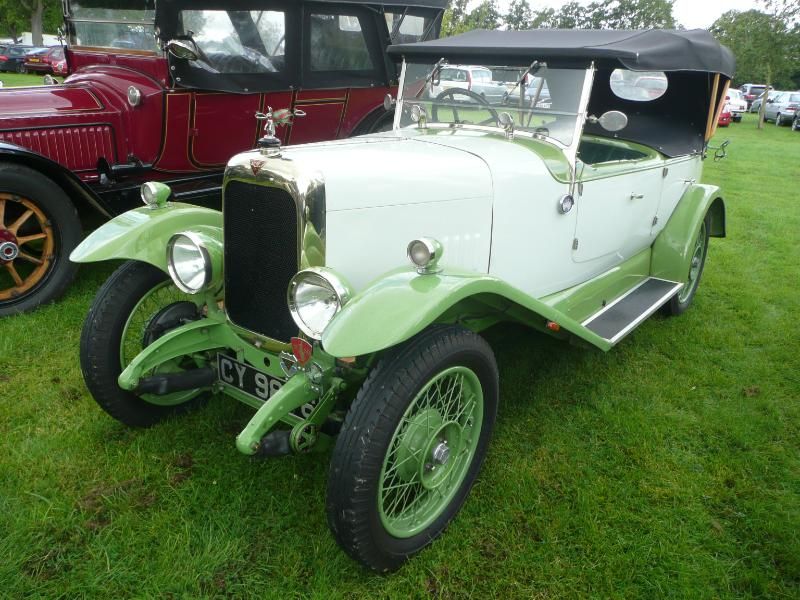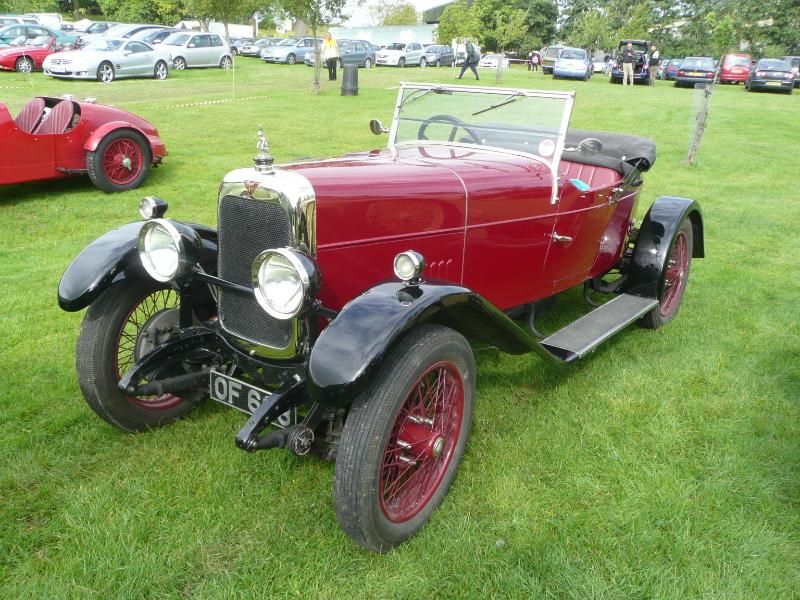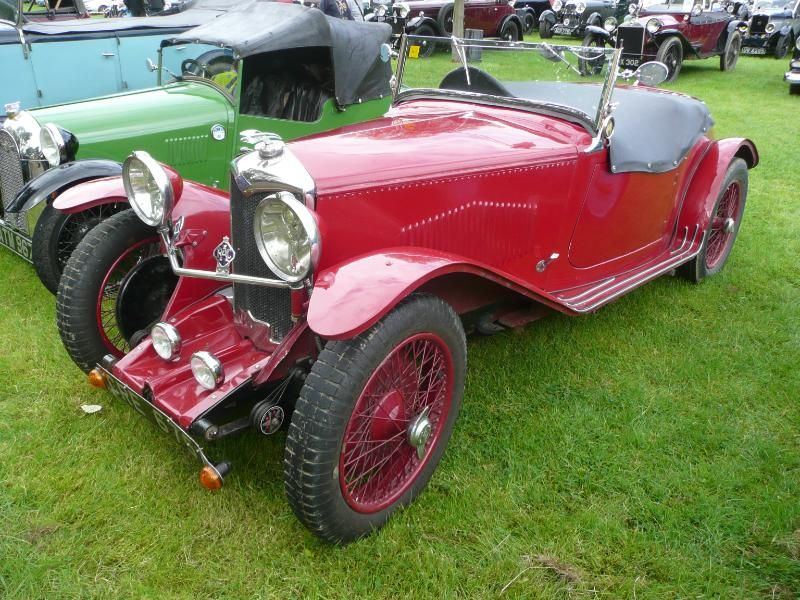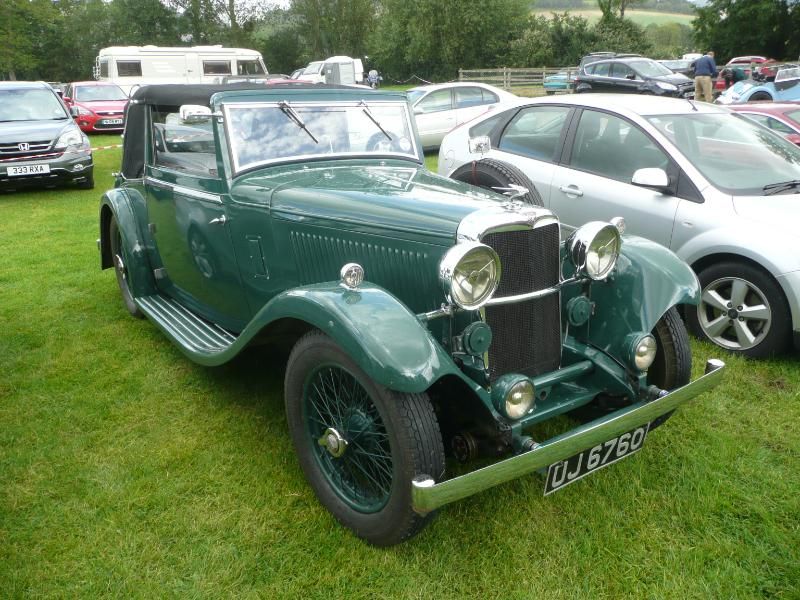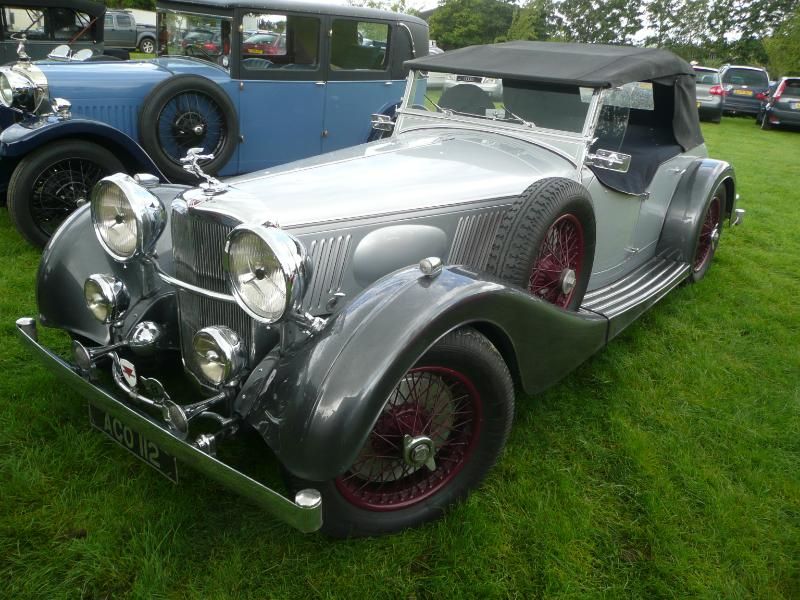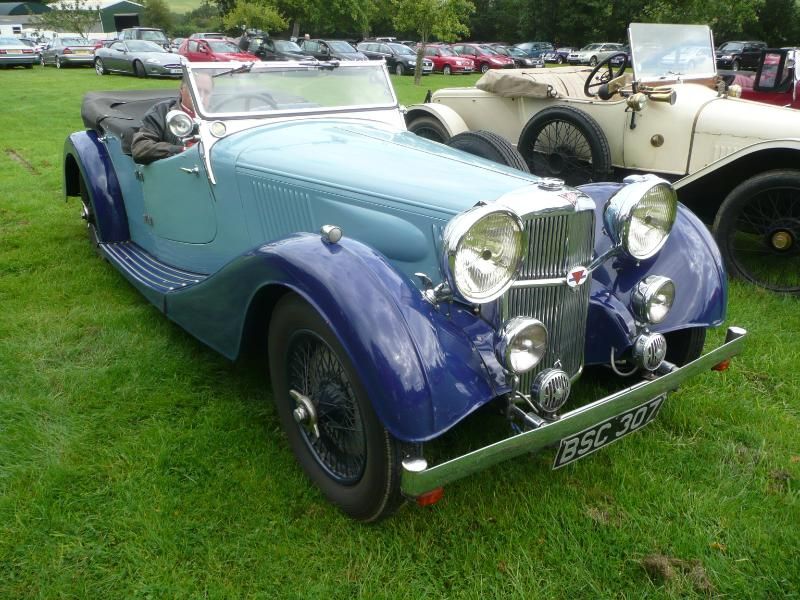 The most recent model was this TE21 parked up on the hill.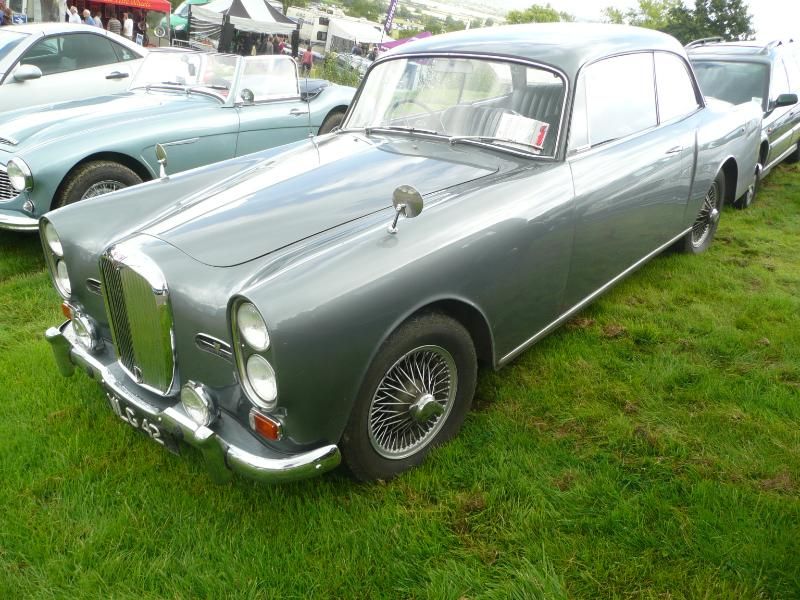 ALTA
ASTON-MARTIN
Several pre-war cars including an Ulster and an International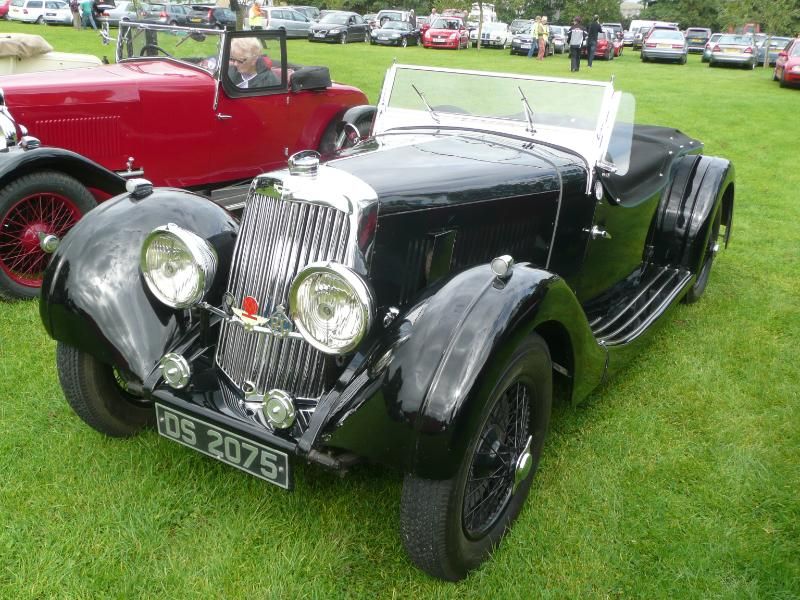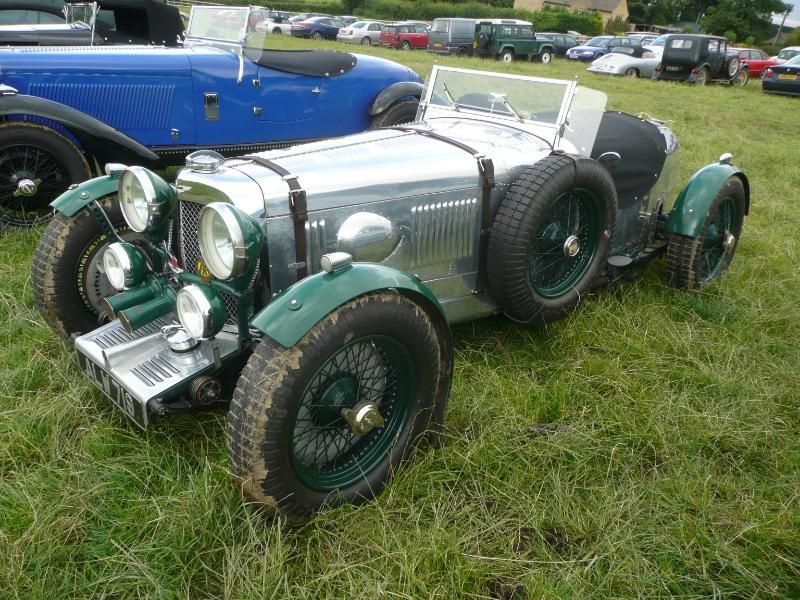 Among the postwar cars were a number of the lovely DB2 models.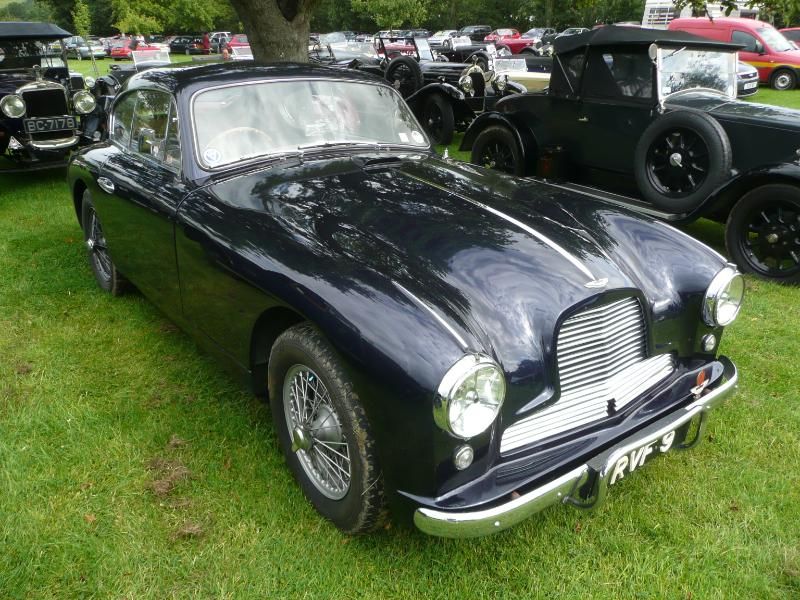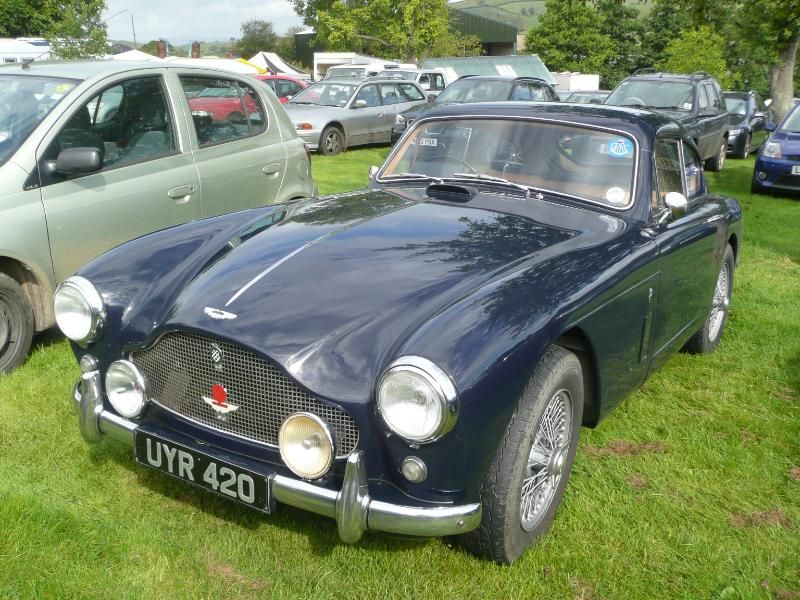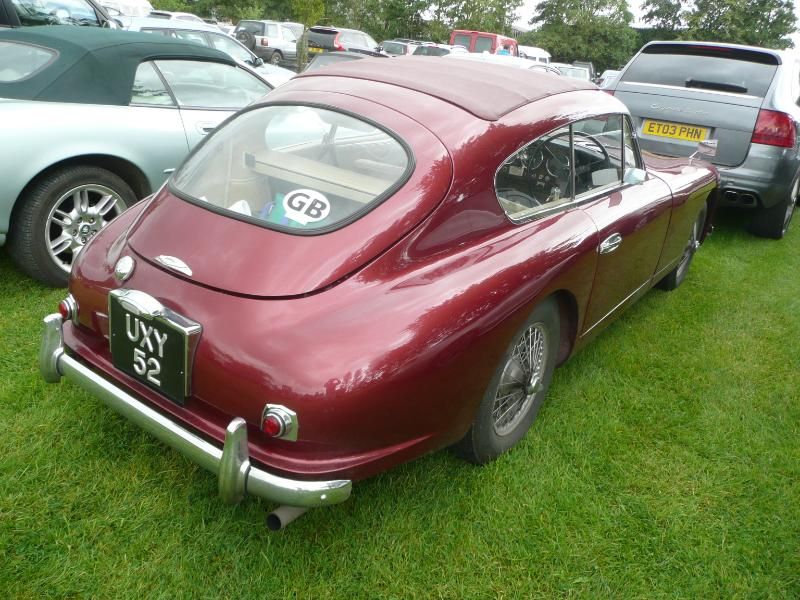 AUSTIN
Several Austin Sevens.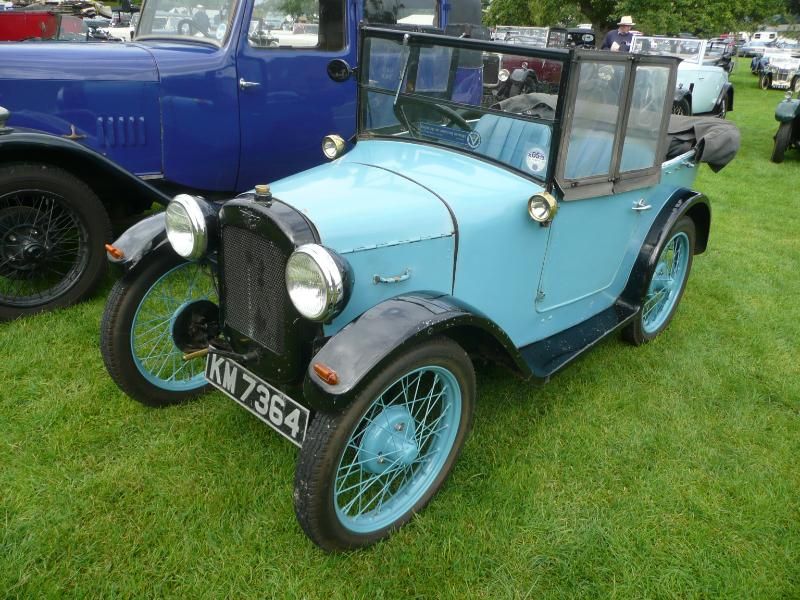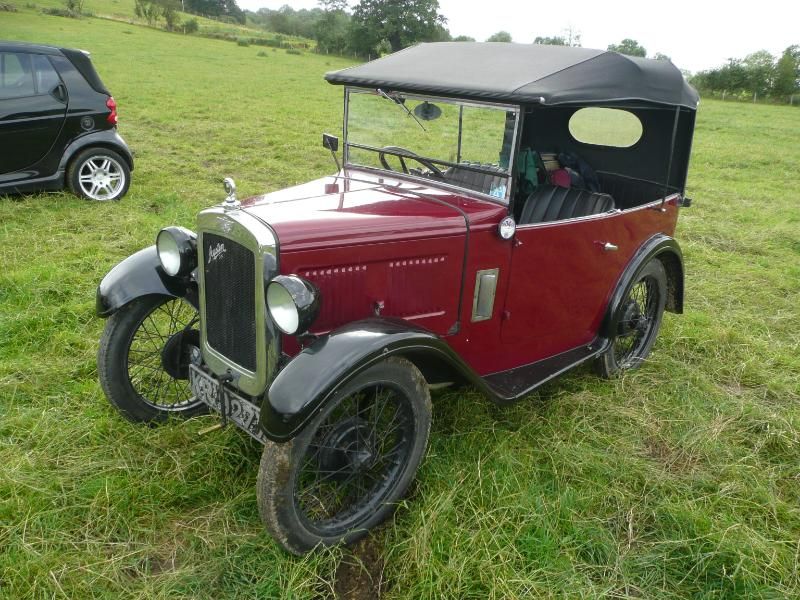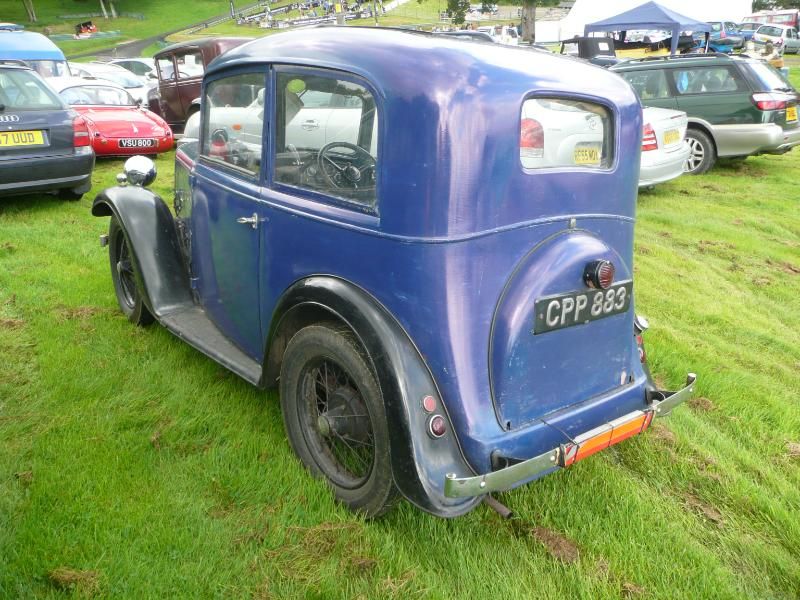 This is an example of the larger Austin Ten. The family resemblance is clear to see.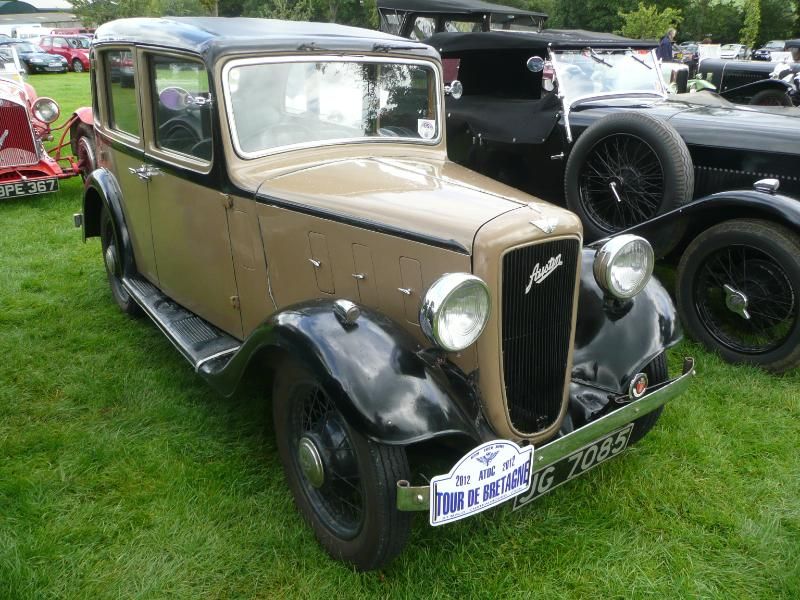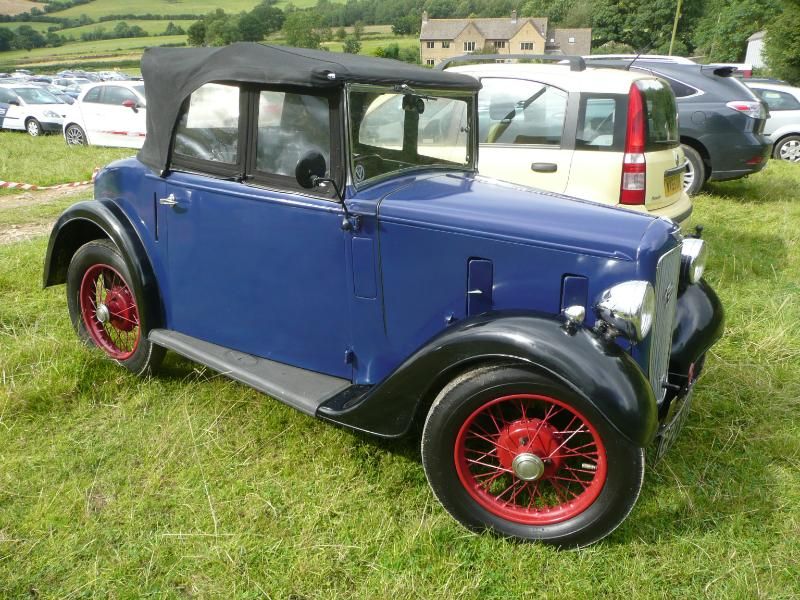 Earlier than that car was this, an Austin Six.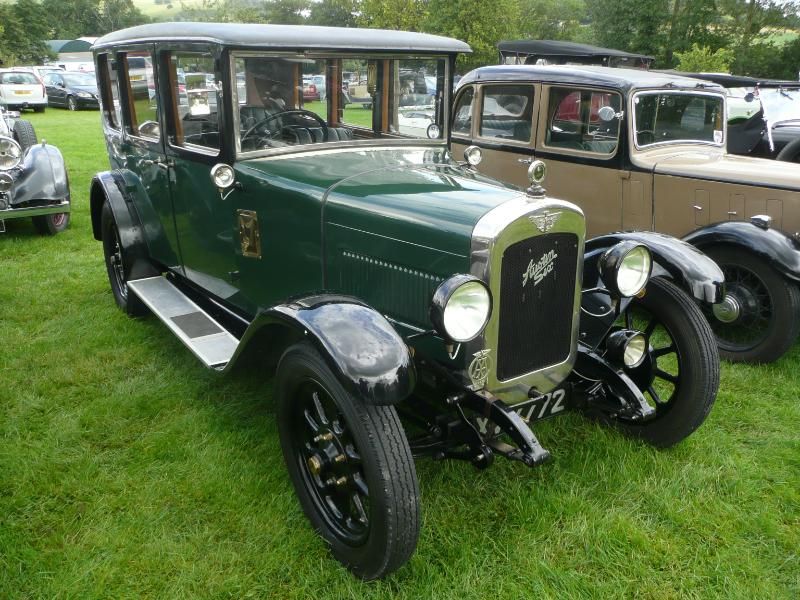 The last car introduced with an Austin badge was the Montego and these cars are pretty rare now, most having succumbed to the tinworm or scrappage deals. This one was in nice condition.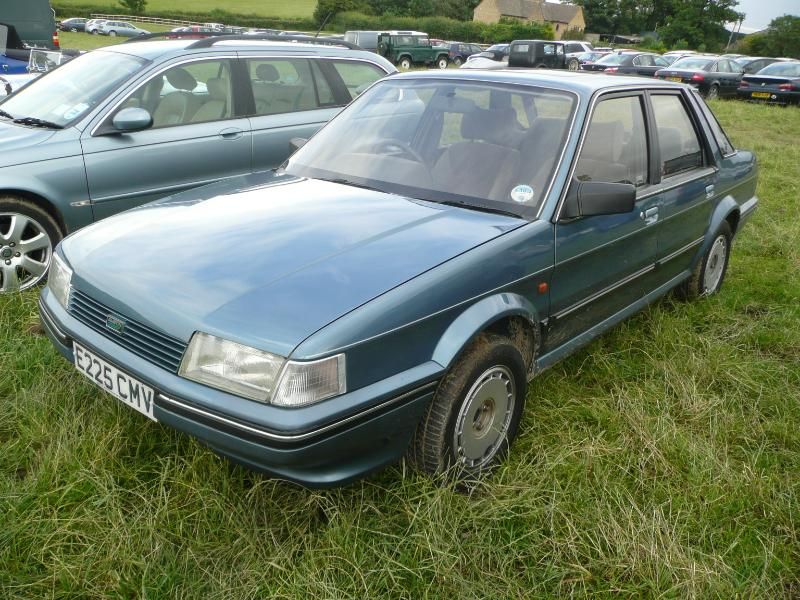 AUSTIN-HEALEY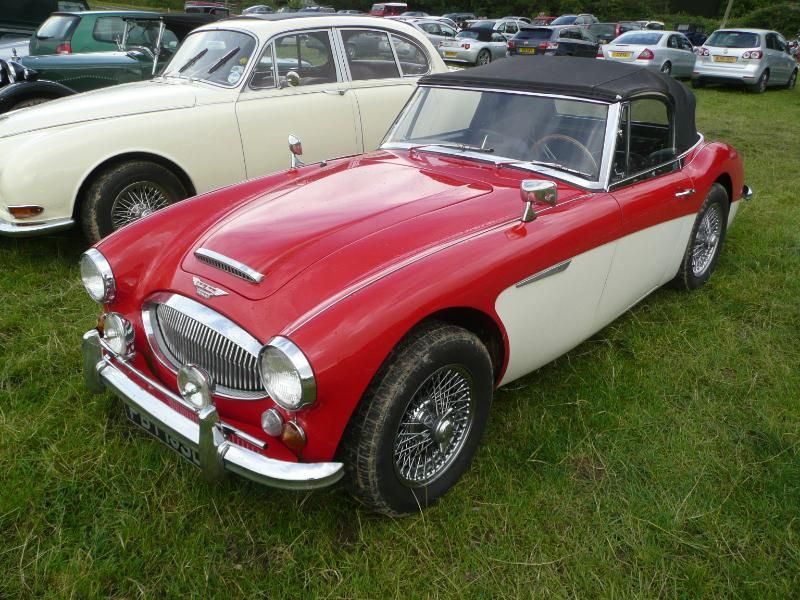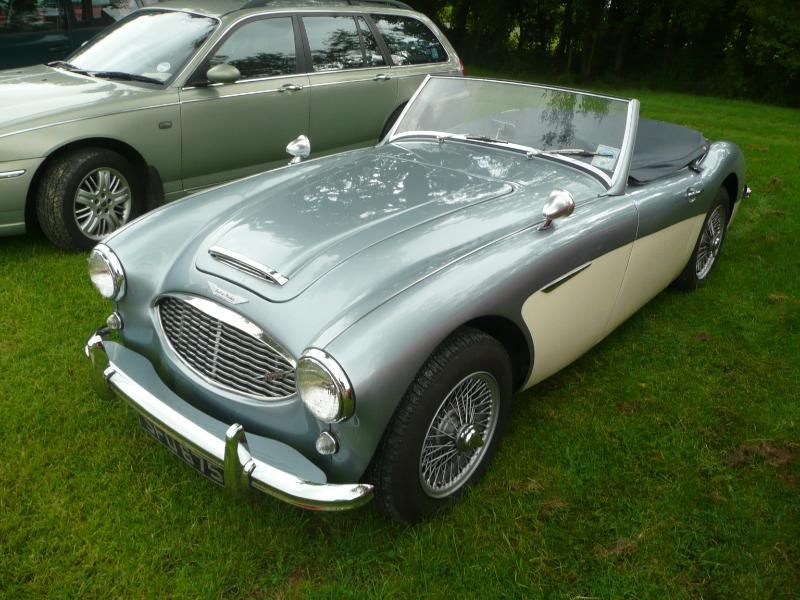 BENTLEY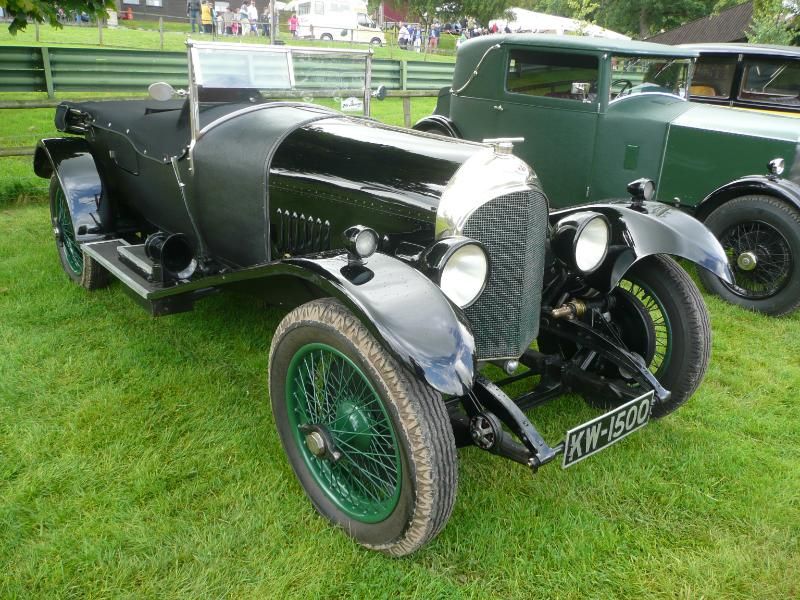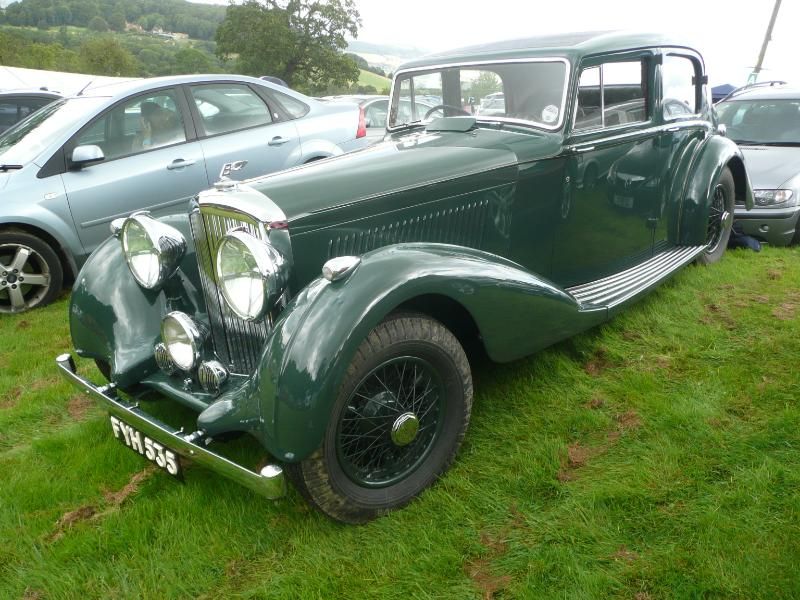 BMW
Early BMWs were represented by this pair of 319 models, both of which are Prescott regulars, and a 327.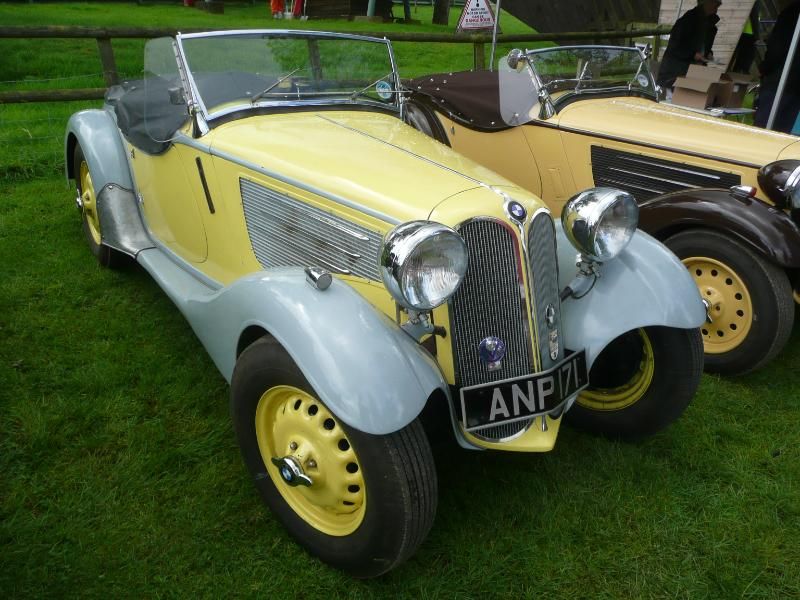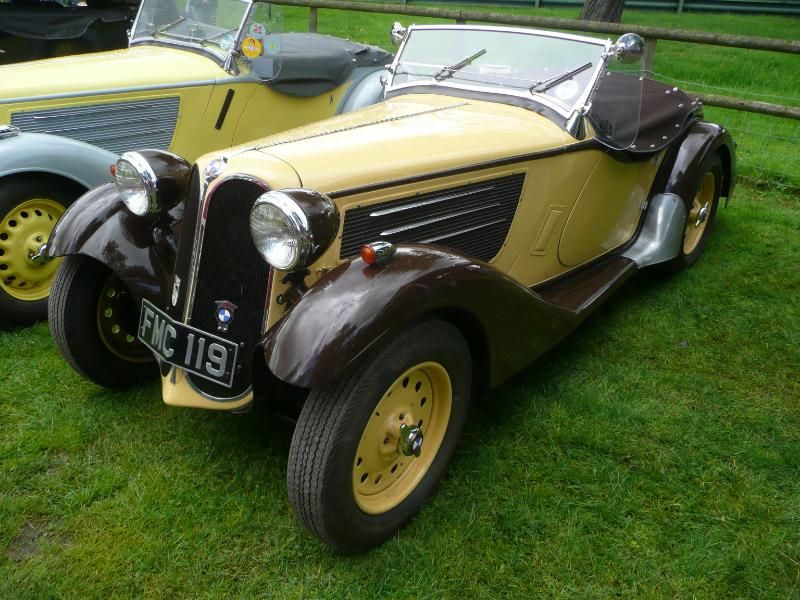 More modern BMWs included a Z1 and an E90 model M3 saloon.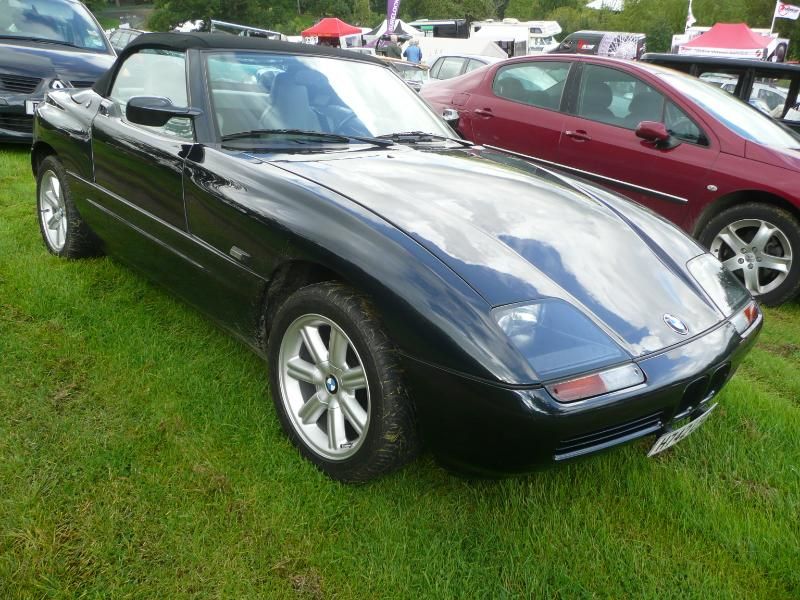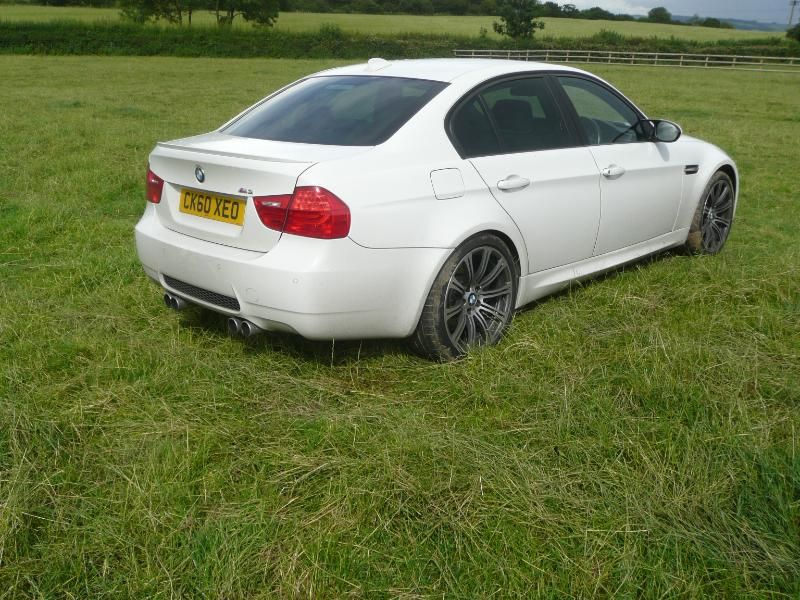 BRISTOL
401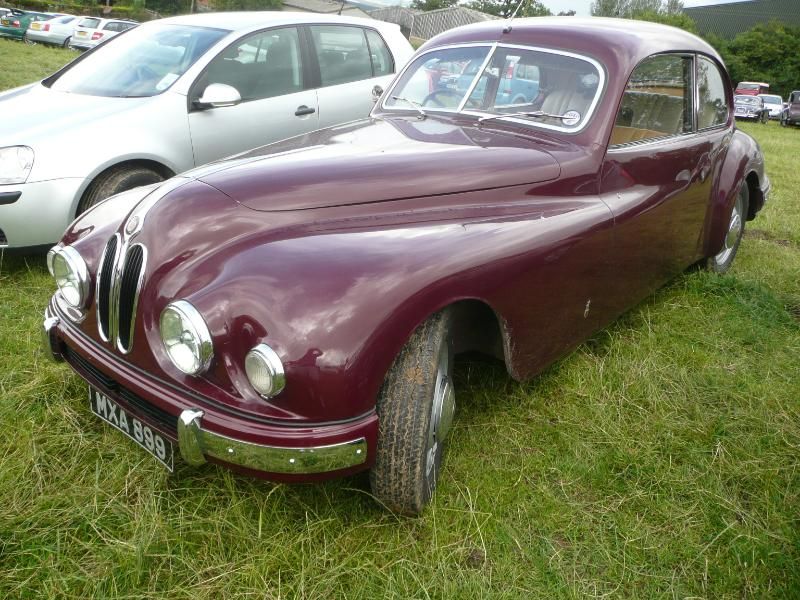 BUGATTI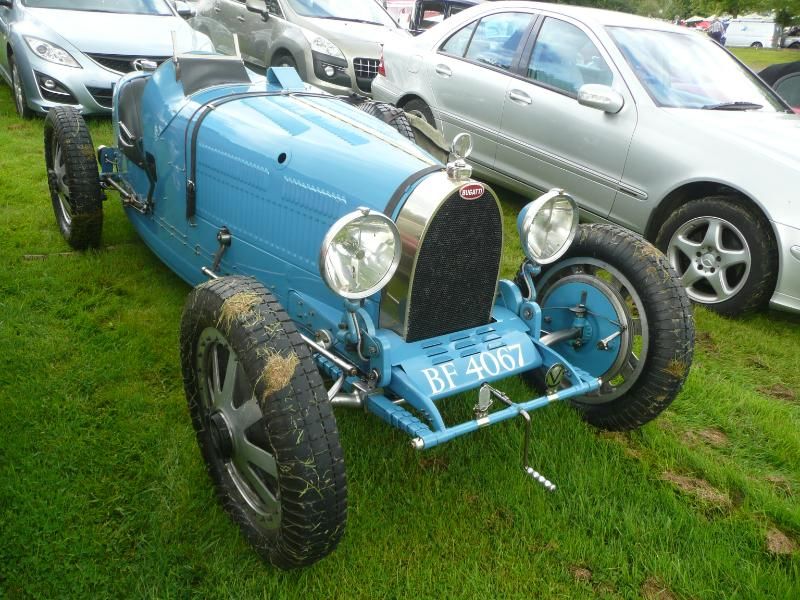 This duo were parked up outside the Bugatti Trust museum.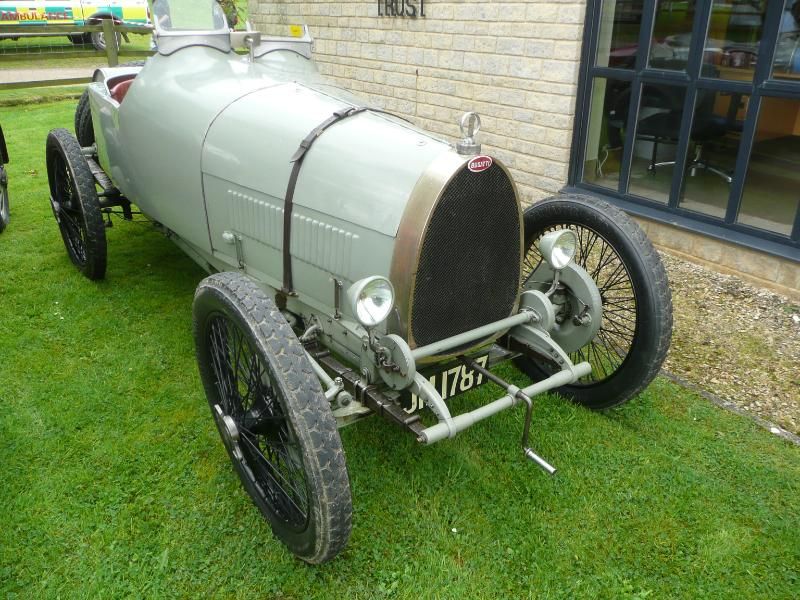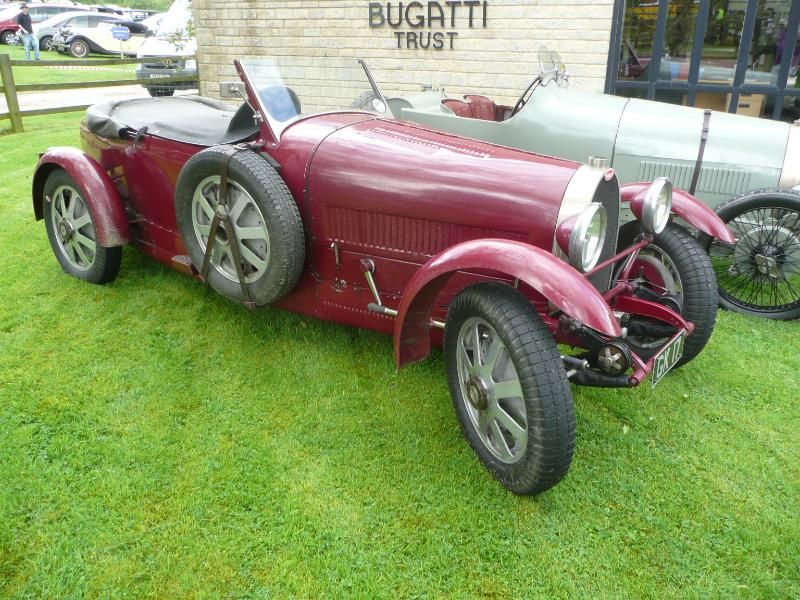 CHEVROLET
CITROEN
Very nice Traction Avant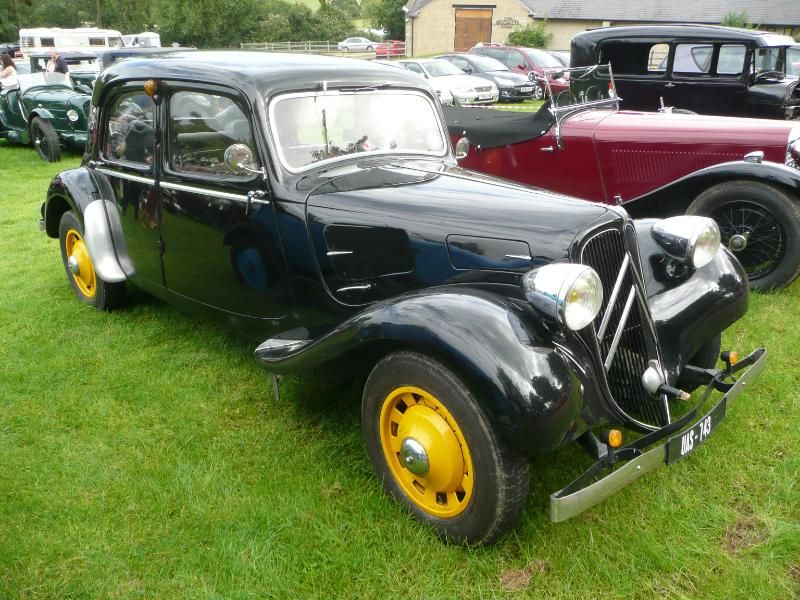 FERRARI
A rather nice 330GTC
FORD
This pre-war Anglia looked like a much loved and used, and far from pristine car.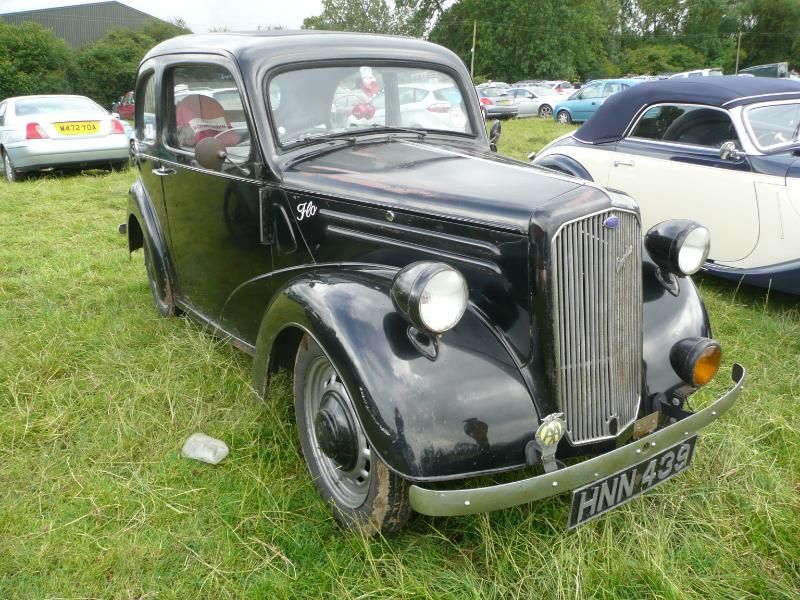 American Fords included a Model A and a first generation Mustang
FRAZER-NASH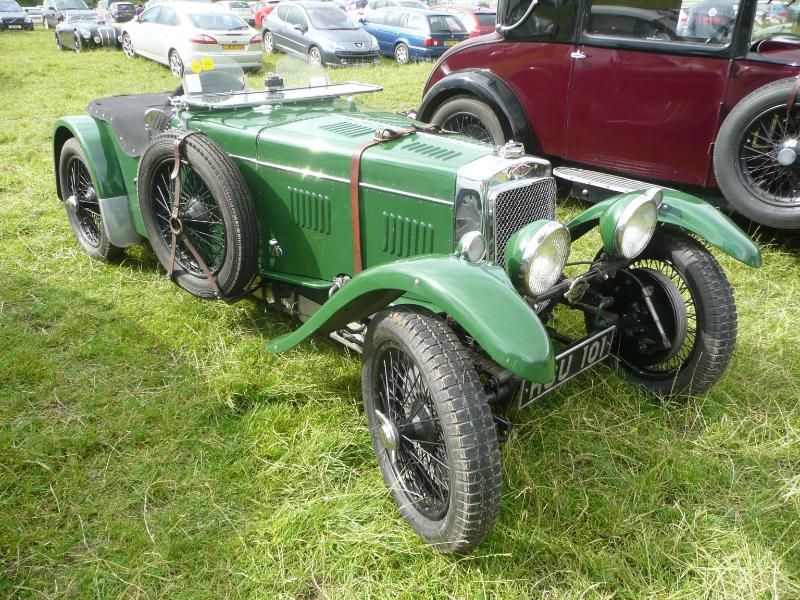 A 1953 Targa Florio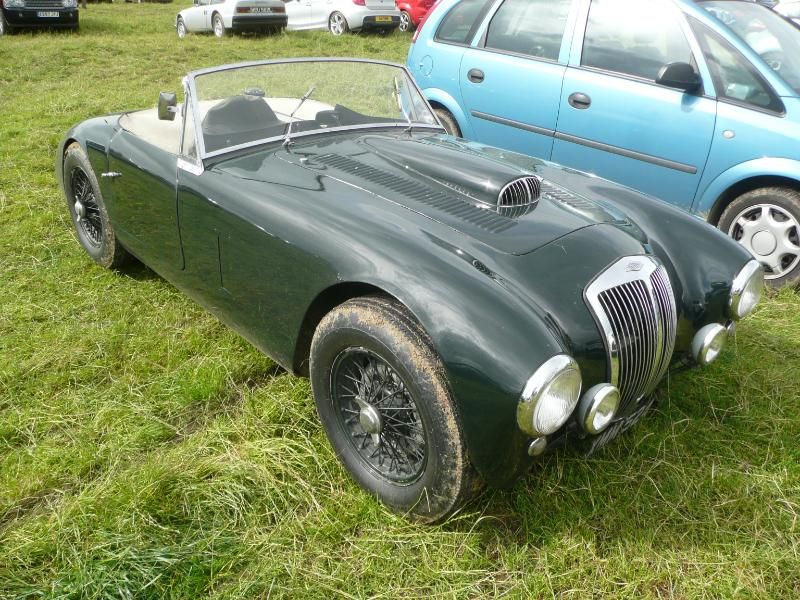 HRG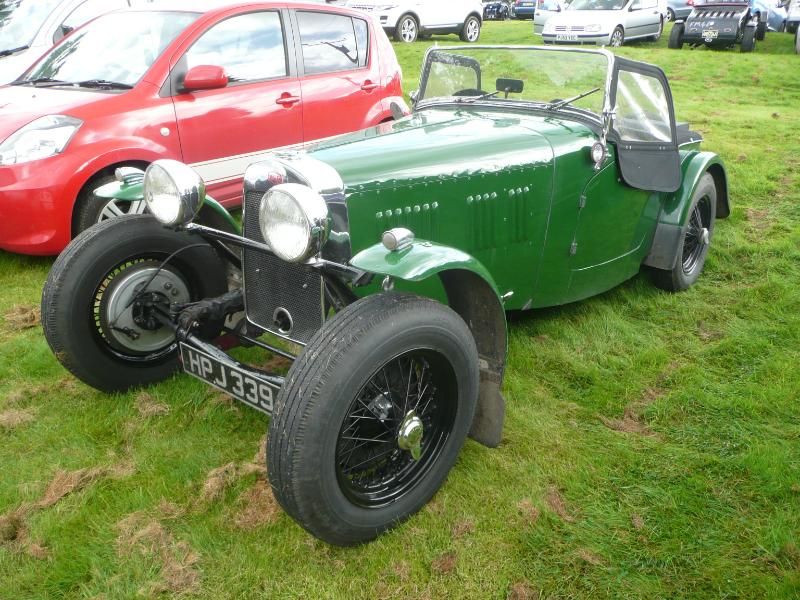 HUMBER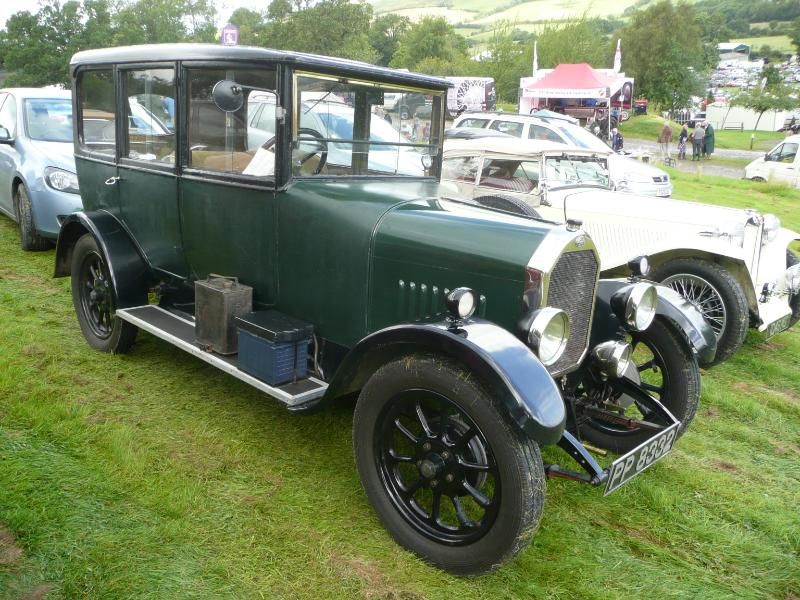 JAGUAR
A very nice XK150 Coupe.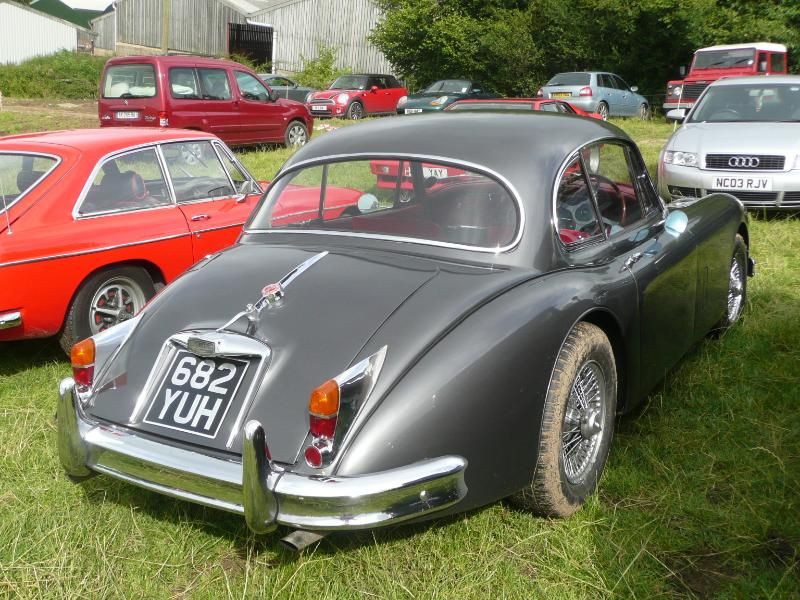 Plenty of E Types, as ever, and both a nice 240 and a 340, the successor to the much loved Mark 2.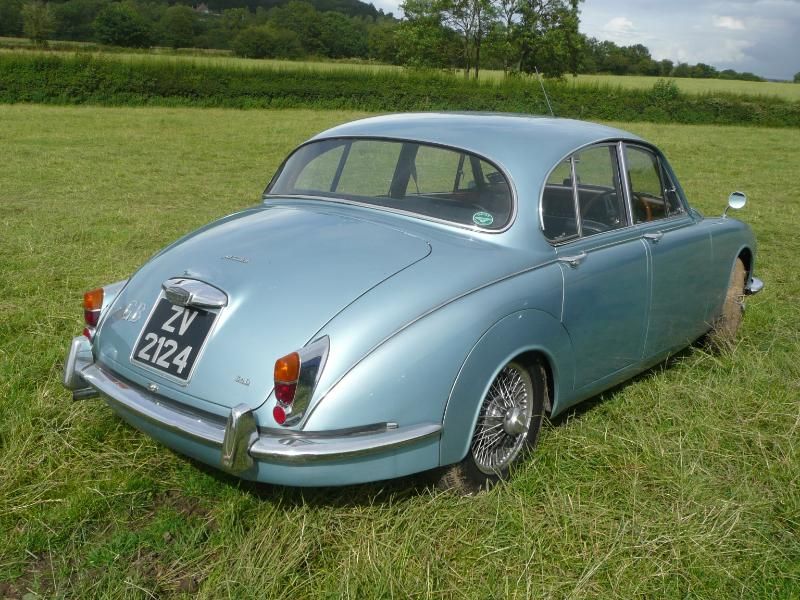 LAGONDA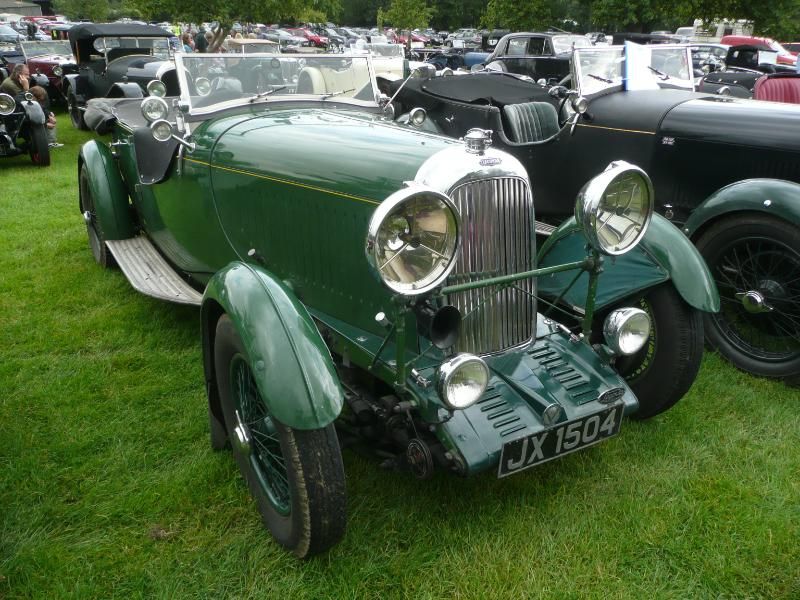 LANCIA
A couple of Aprilias, one of which was the more commonly seen Berlina, and the other a very rare convertible, which sported Pininfarina badging.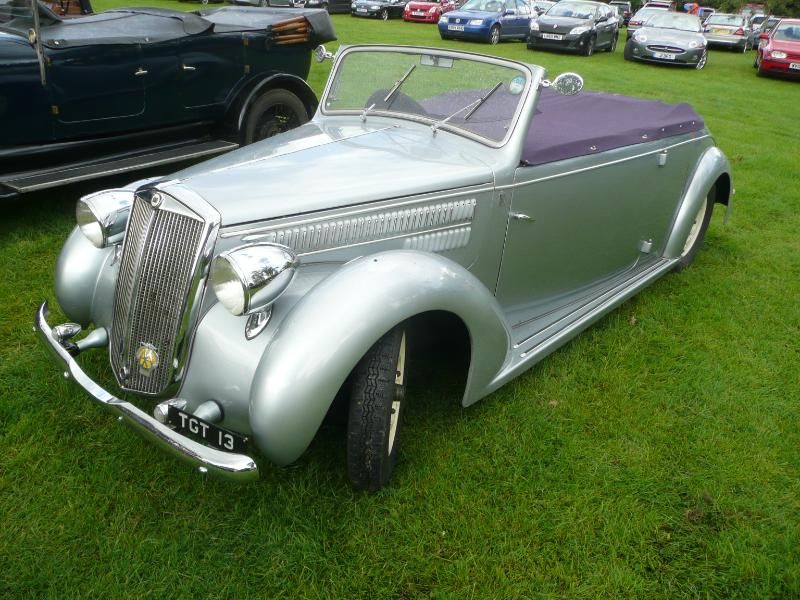 There was also an earlier Lambda model in the car park. A second model was "on duty", parked up by the start line, belonging to one of the officials.
Among recent Lancia was this Kappa Berlina. Although UK registered, it was of course left hand drive (the car was never built in right hand drive form) and there were French details surrounding the rear plate.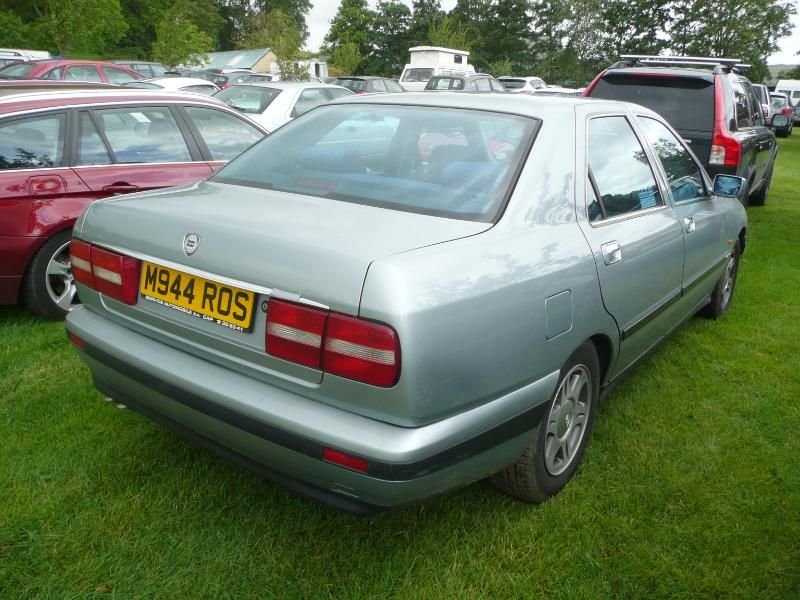 LAND-ROVER
This is one of the pre-production Range-Rovers. It is the 4th car ever built, and was made in 1969, some months before official announcement. Part of its early duties included a three month stint used by the British Army. The car nearly ended its days languishing in the corner of a field, unloved, but the current owner took pity on it and restored it. Velar Range-Rovers currently sell for in excess of £60,000 – three were on the market recently, out of the 20 or so that were built.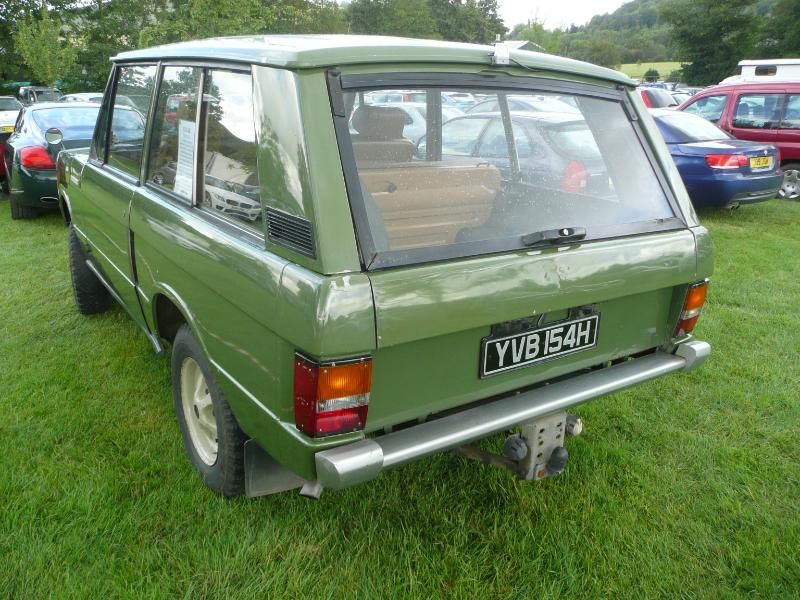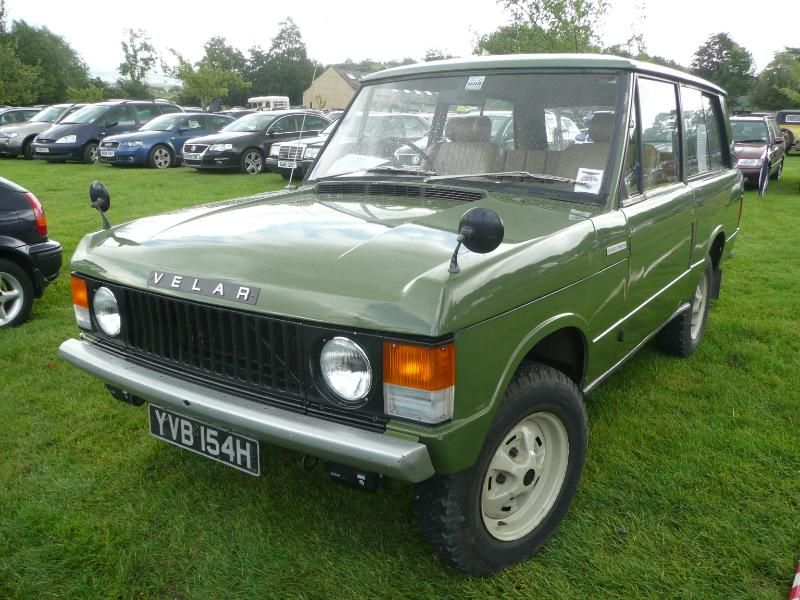 LEA FRANCIS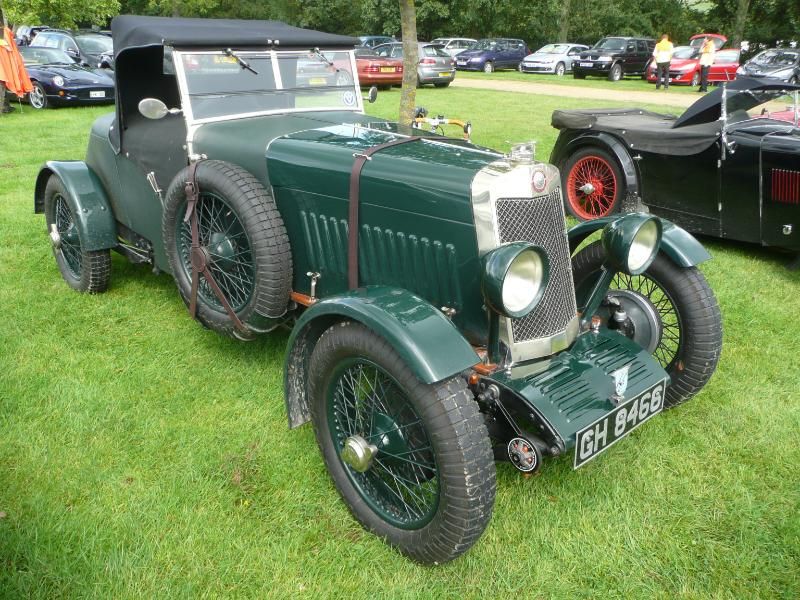 LOTUS
Esprit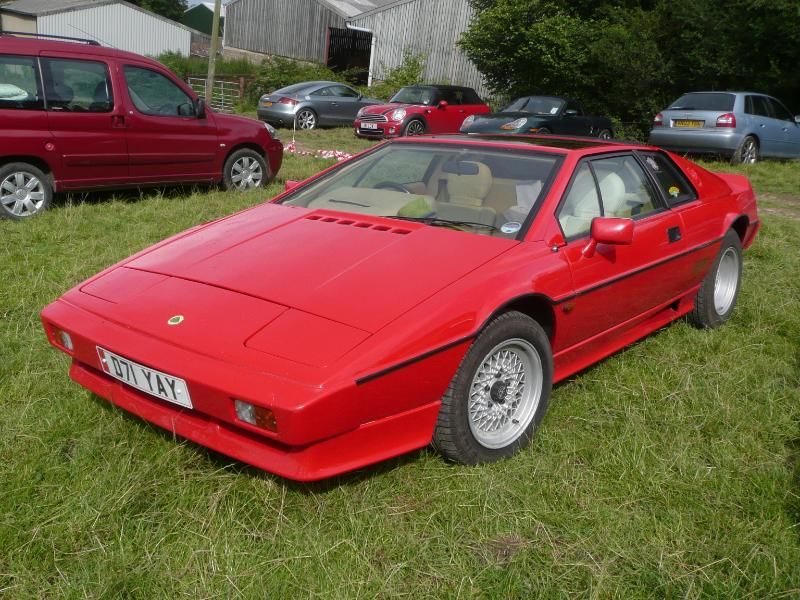 MASERATI
This 1930s 4C1500 was the star attraction among all the Maserati at the recent Silverstone Classic event. Here it was simply parked up in the carpark among other cars of similar age.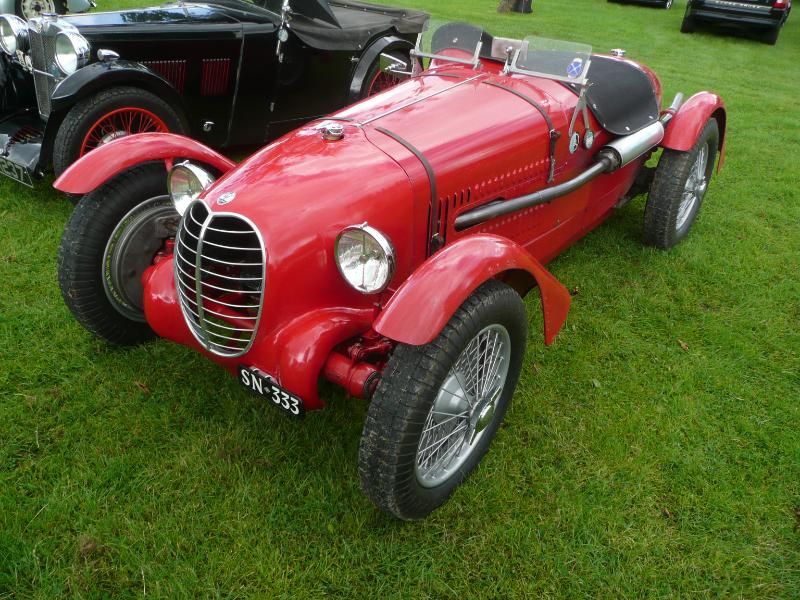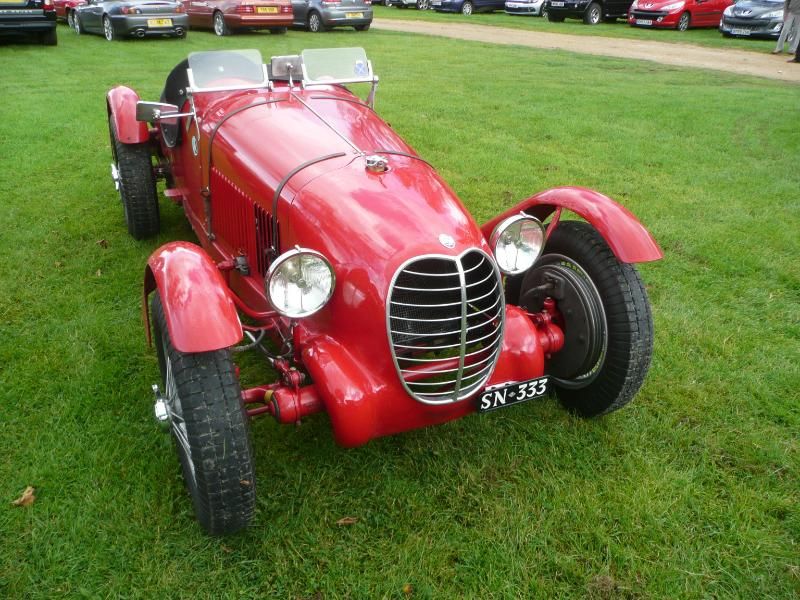 More recent was this Merak parked up in the middle of the "Club de l'Auto" display.
MG
Among the early MGs at the event was one of the very first cars produced, which still said "Morris Garages" on the badge, along with several 18/80 cars.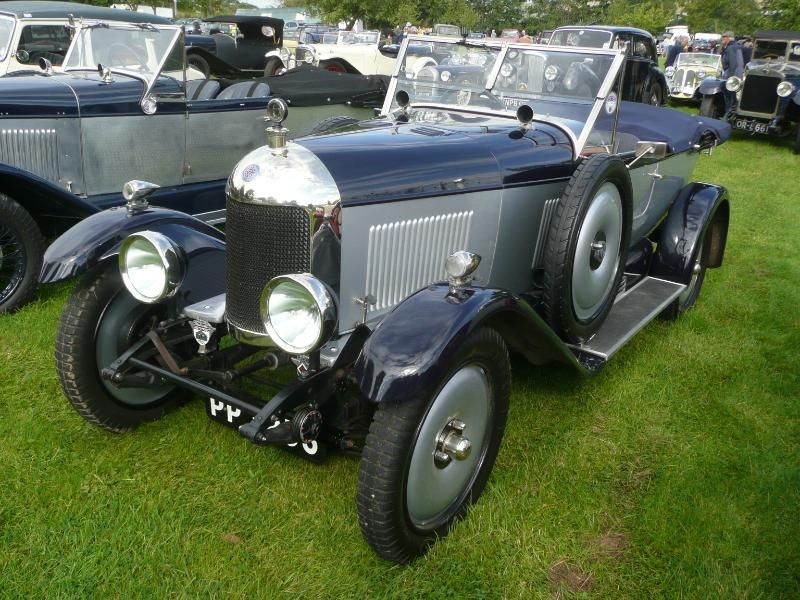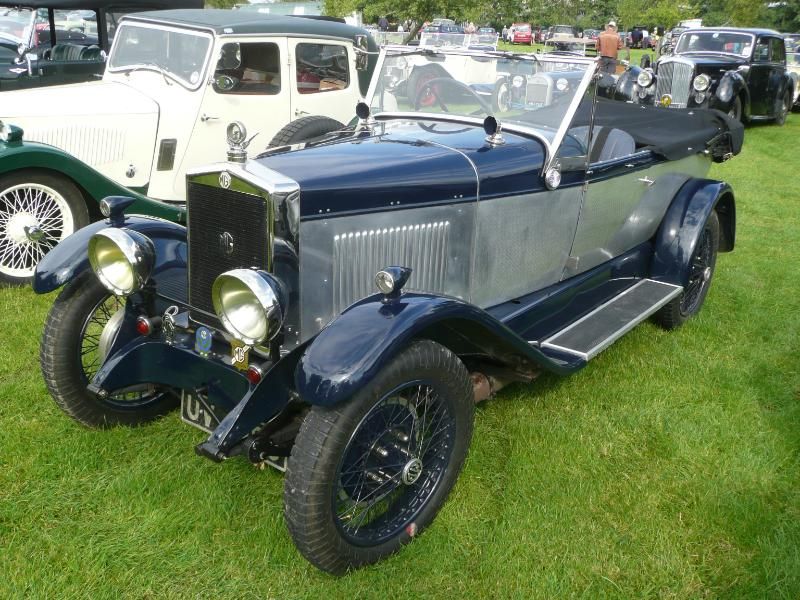 The smaller pre-war sports cars included examples of many of the different models offered in the 1930s, ranging from a very rare D type through the M Type Midgets, the J2, and a PA and TA cars.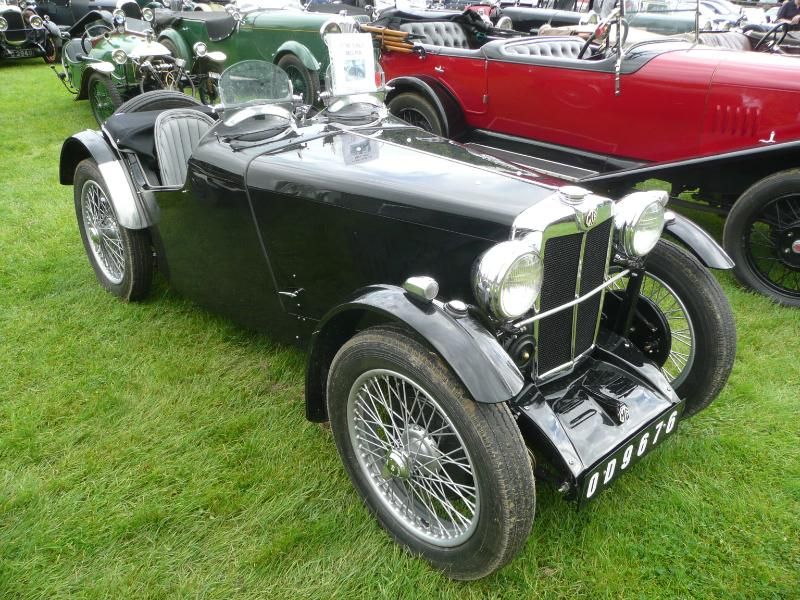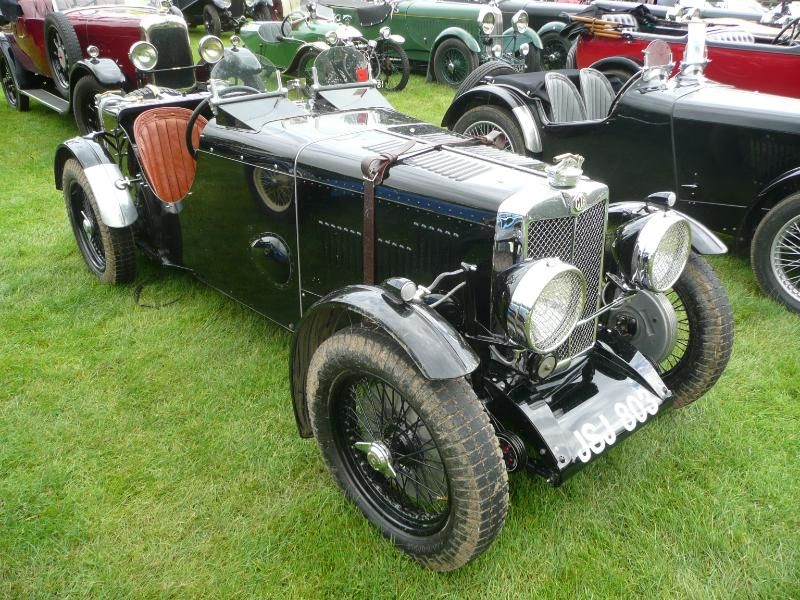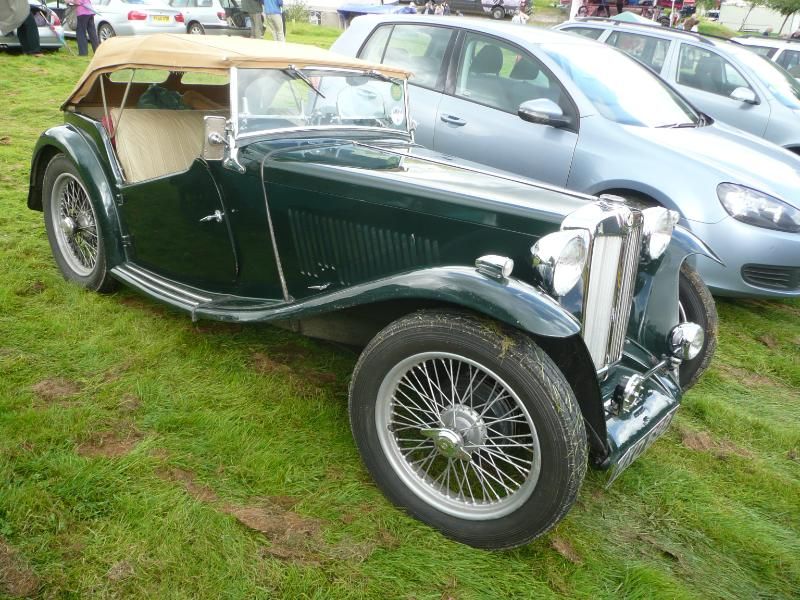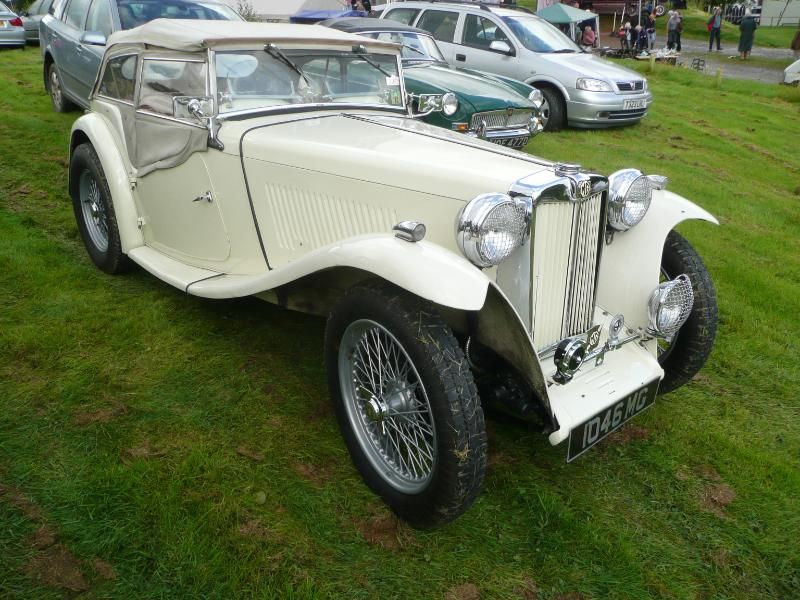 Among the postwar cars were a good collection of MGBs, an MGC and the later R V8 model.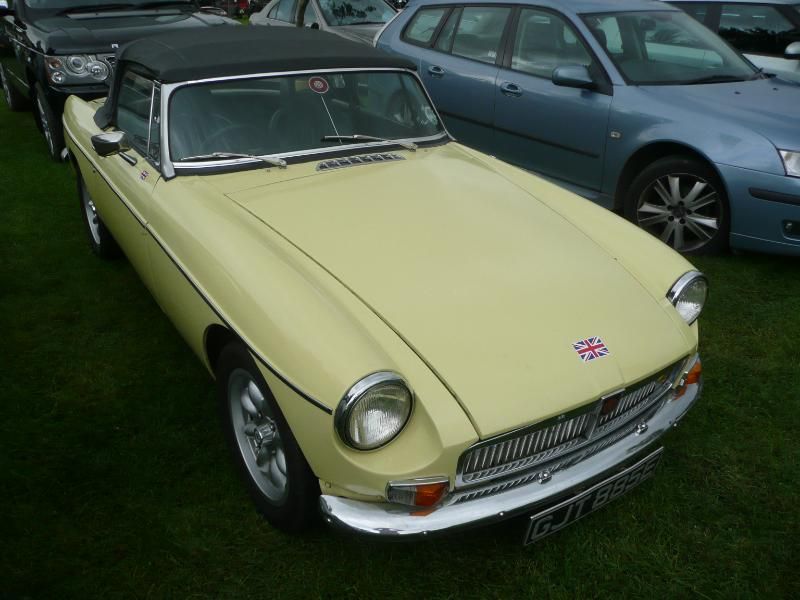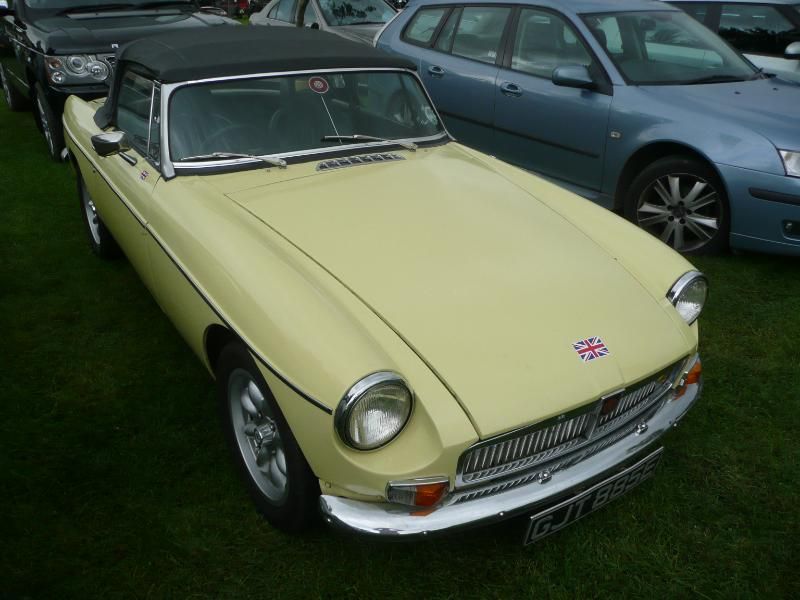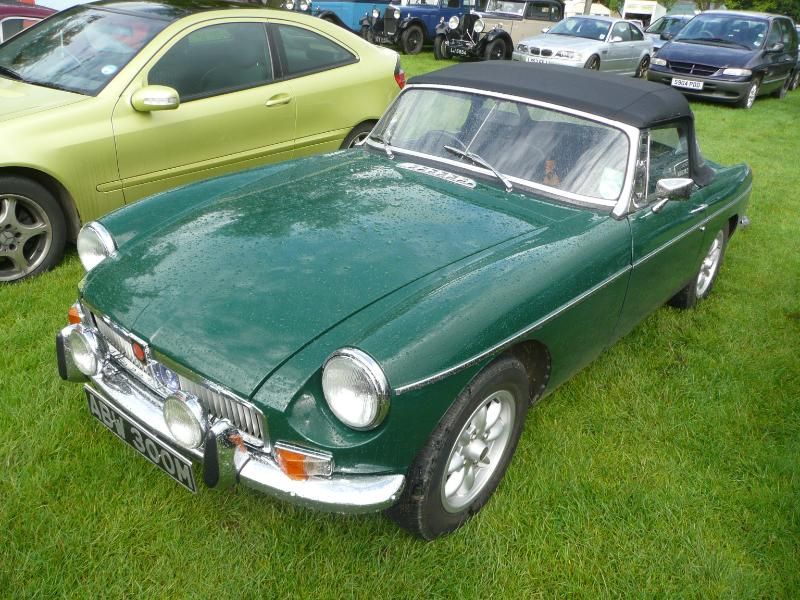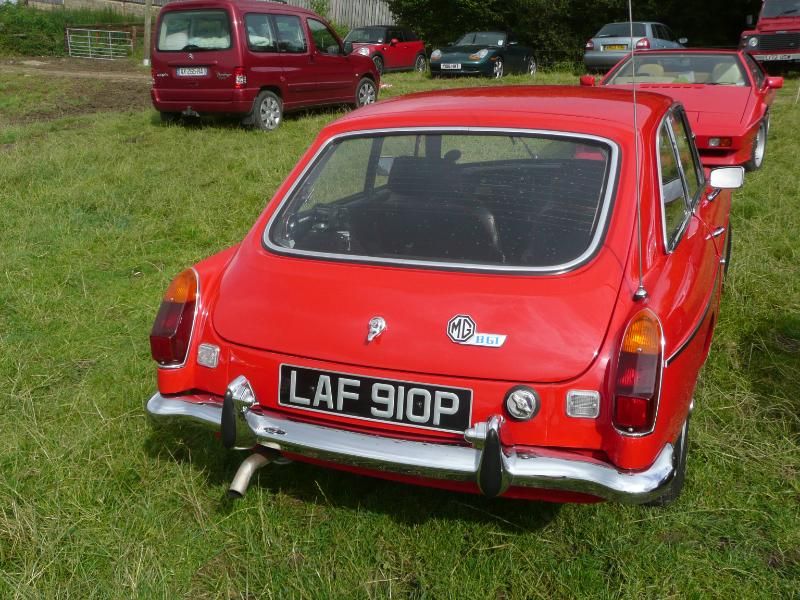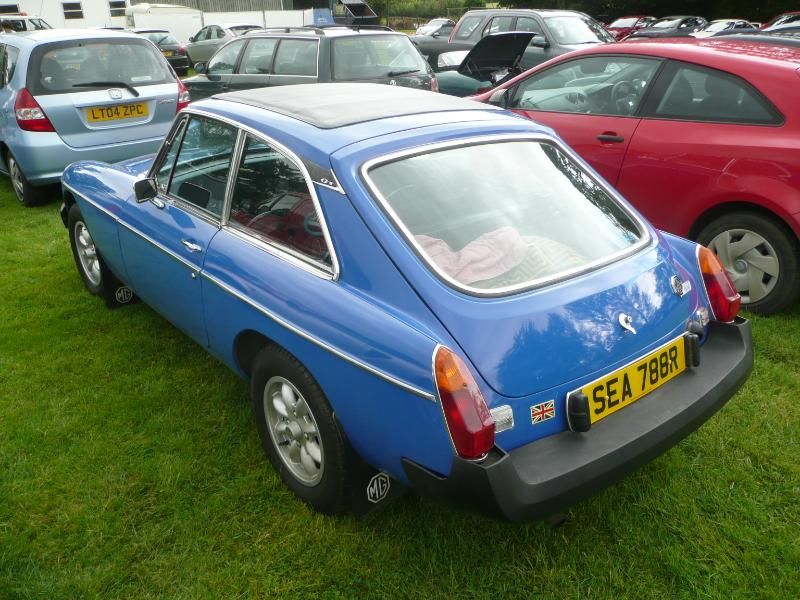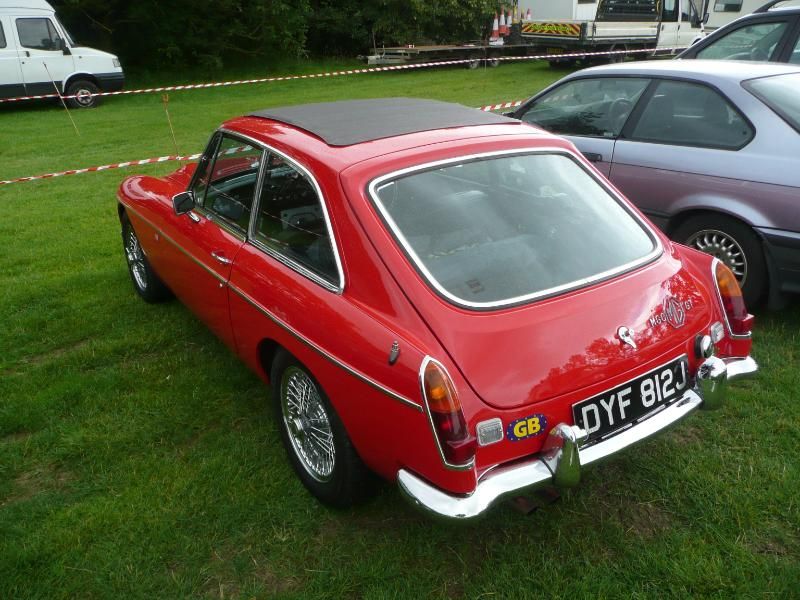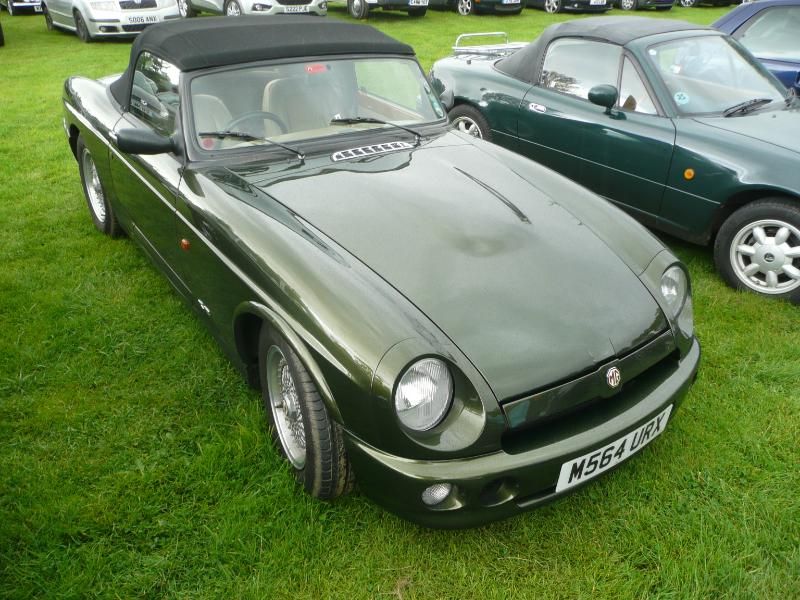 MORGAN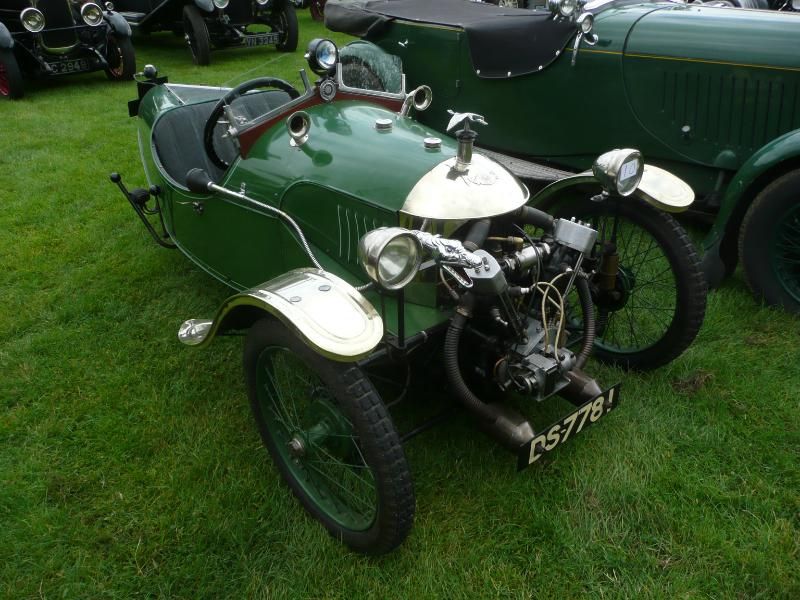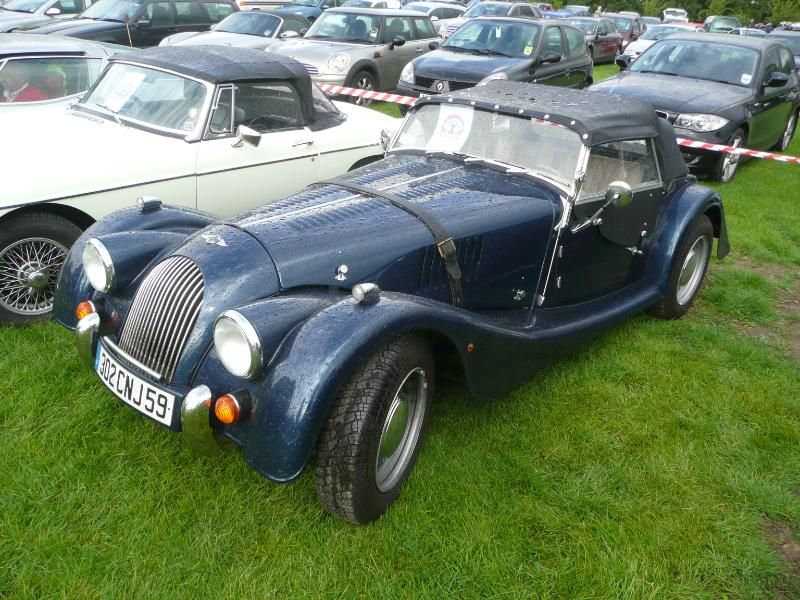 PACKARD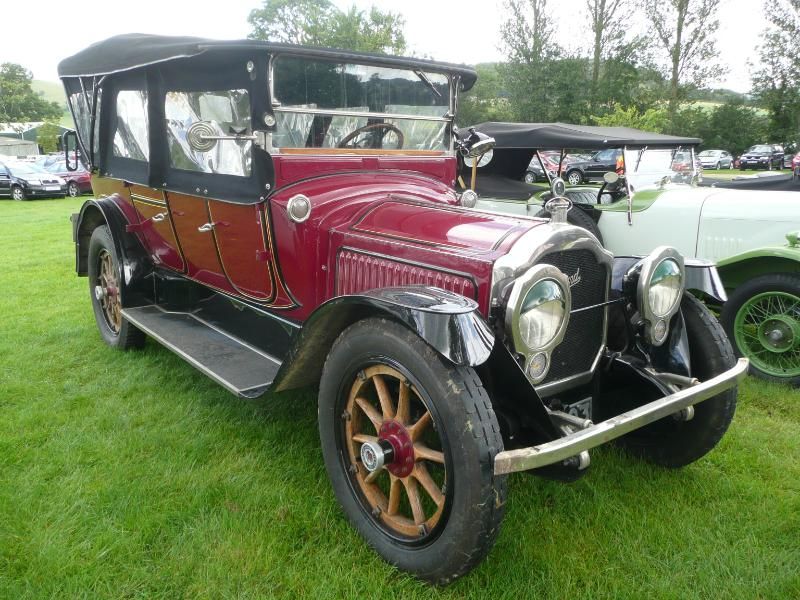 PEUGEOT
This 601 was rather splendid, and had made a long trek from France to attend the event.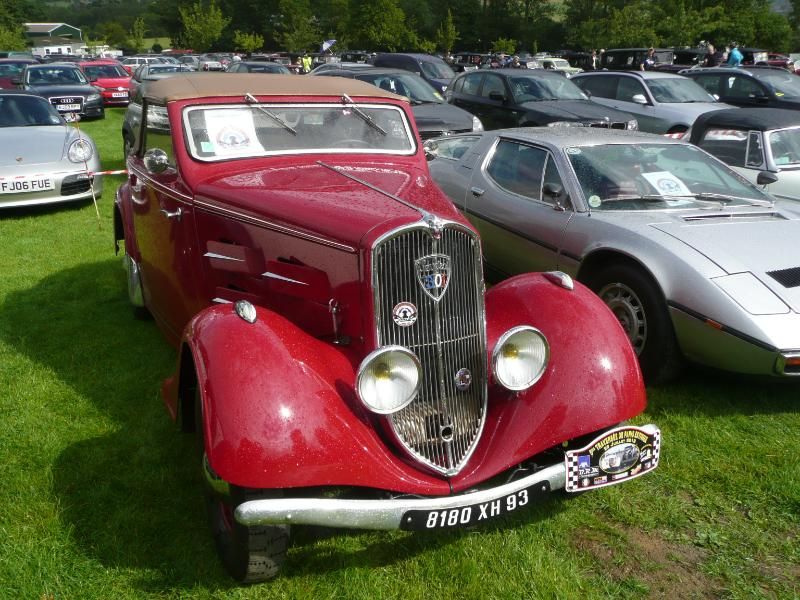 RELIANT
An example of the SS1 sports car from the 1980s.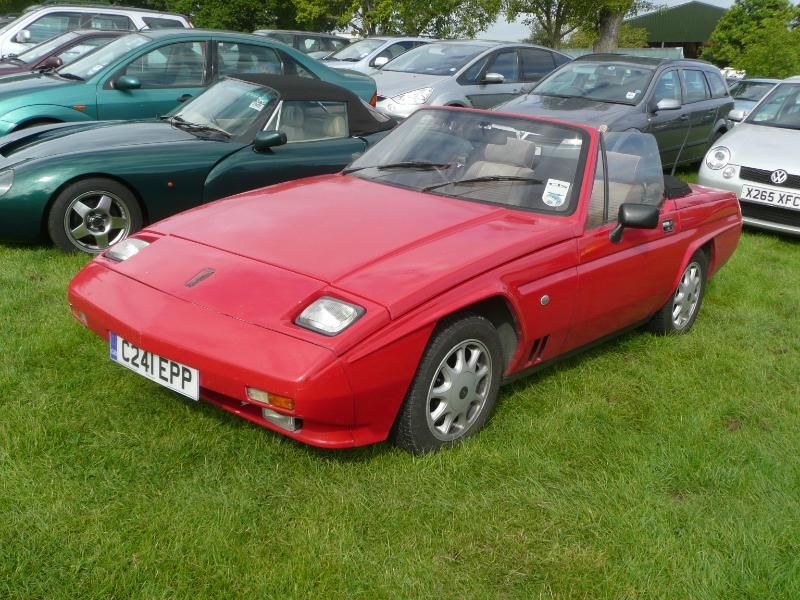 RILEY
Lots of Riley models, as you would expect, including Monaco and Falcon cars.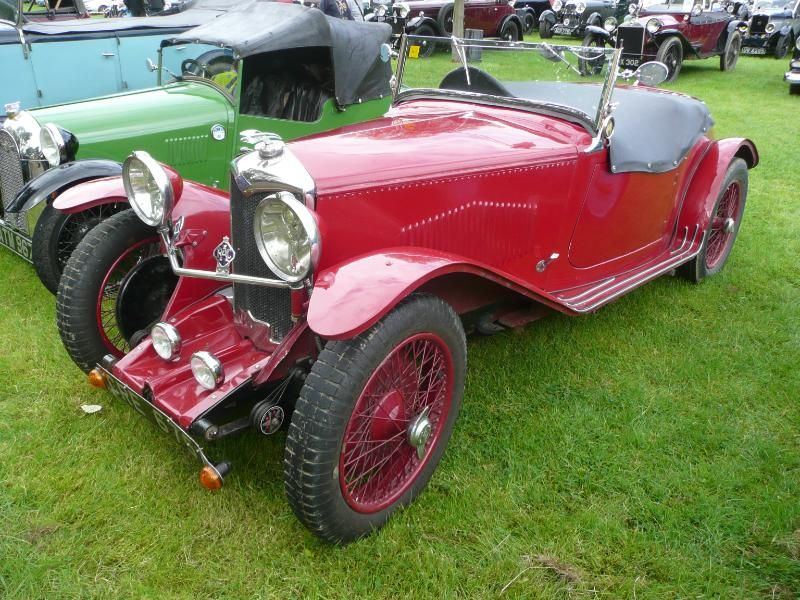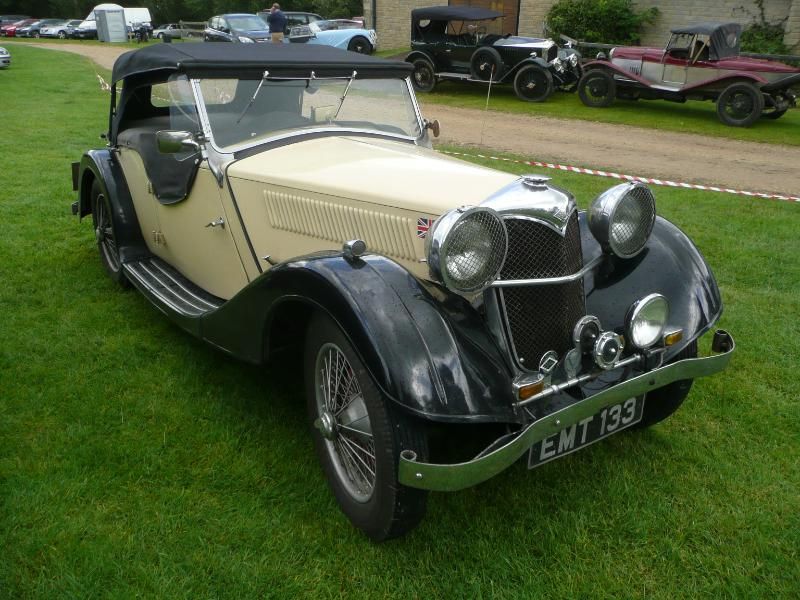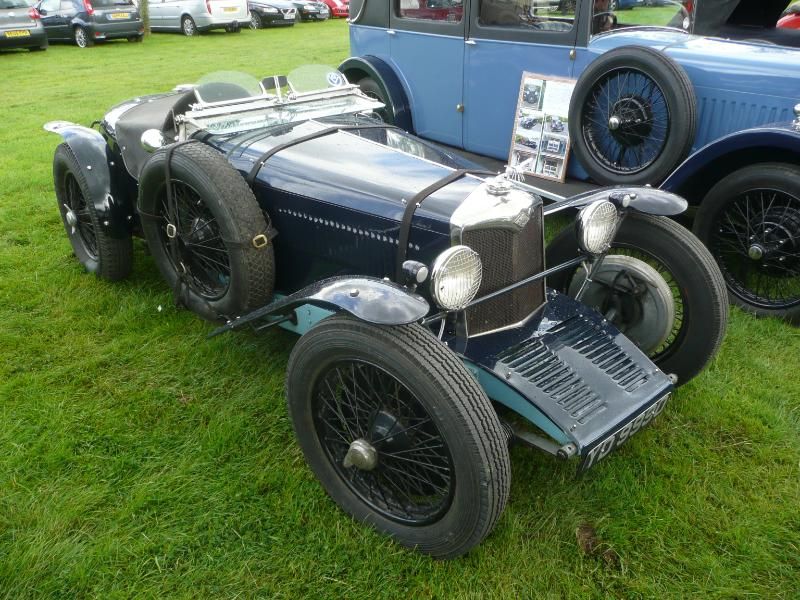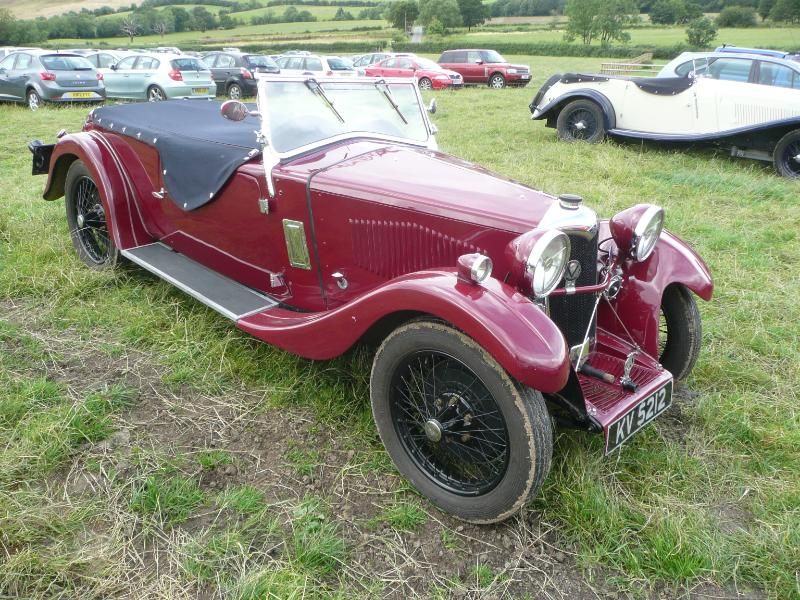 ROLLS-ROYCE
The Rolls-Royce Enthusiasts had a varied display of cars ranging from a 20/25 that spent most of its life in America to a Silver Shadow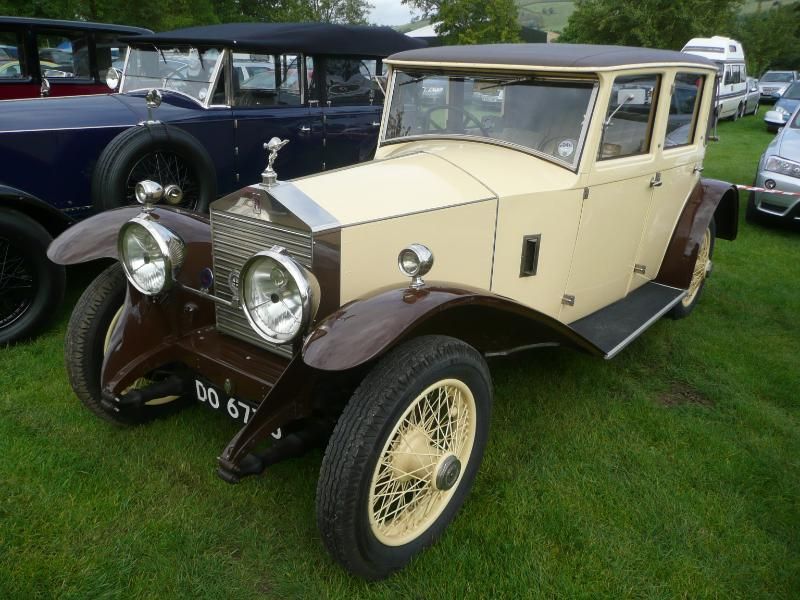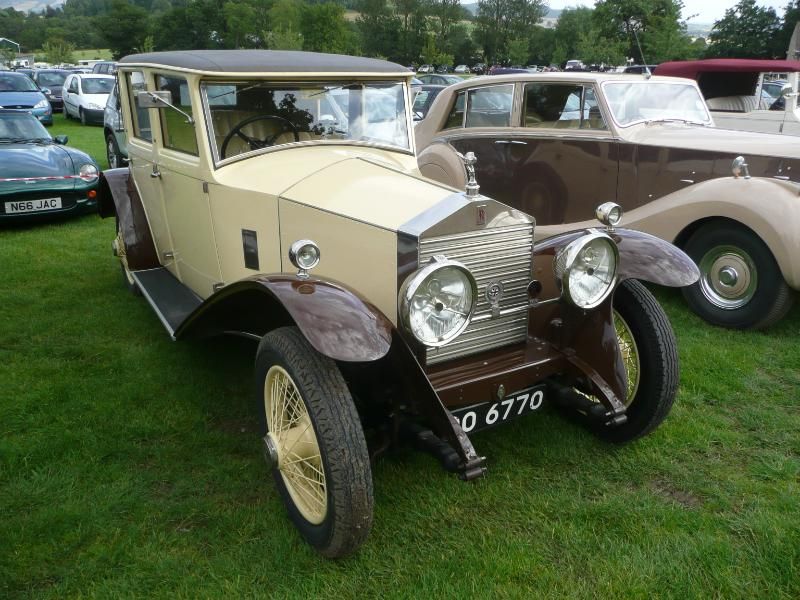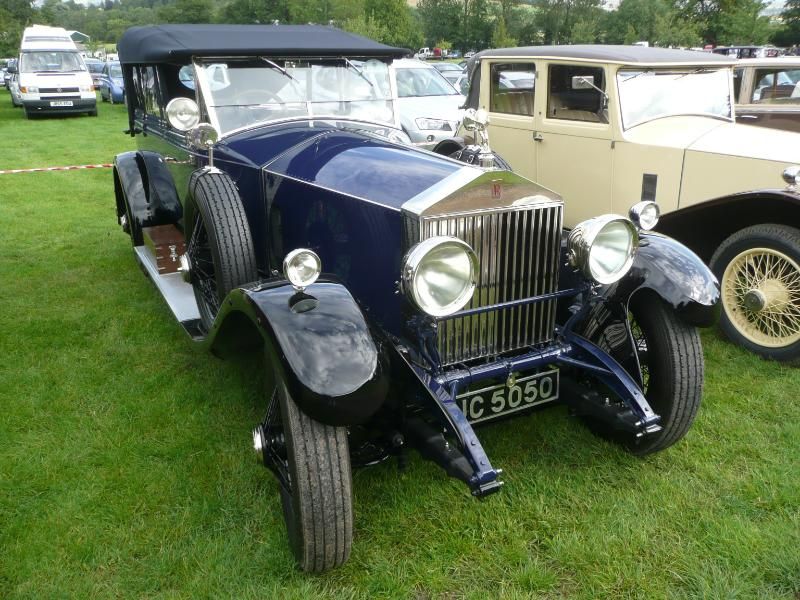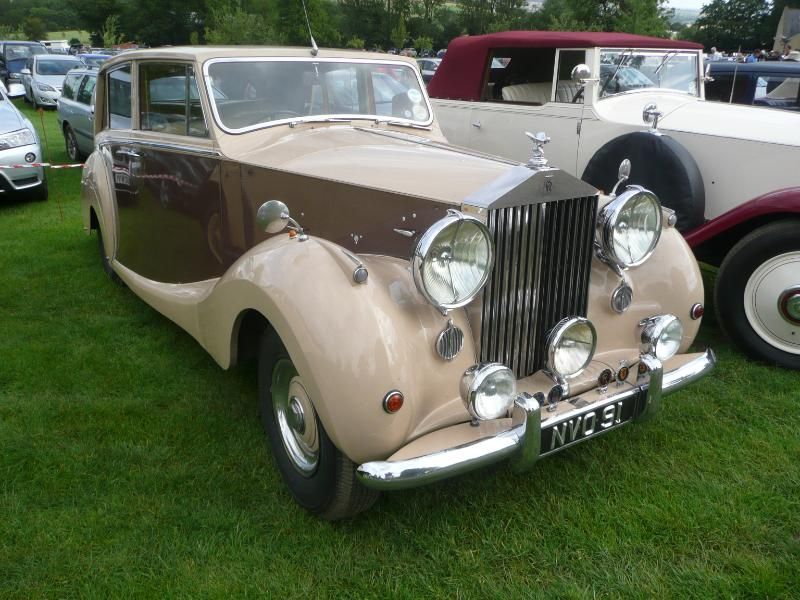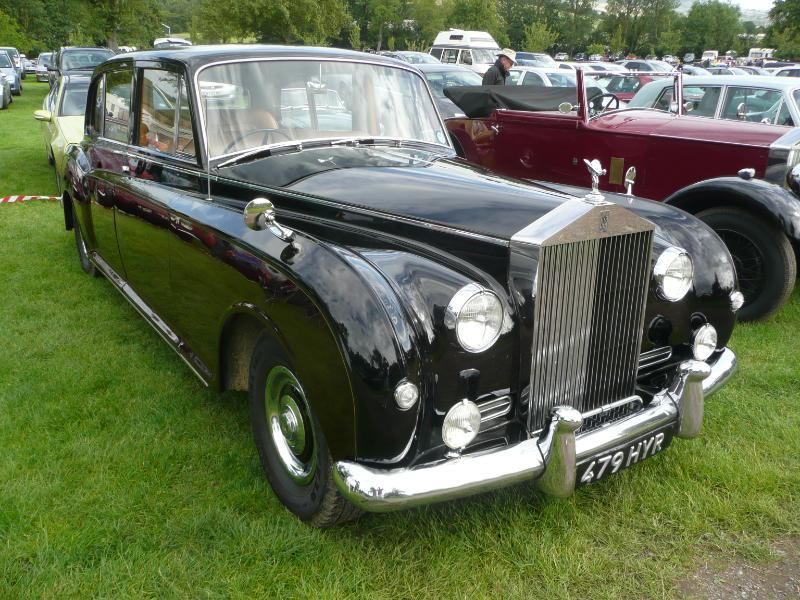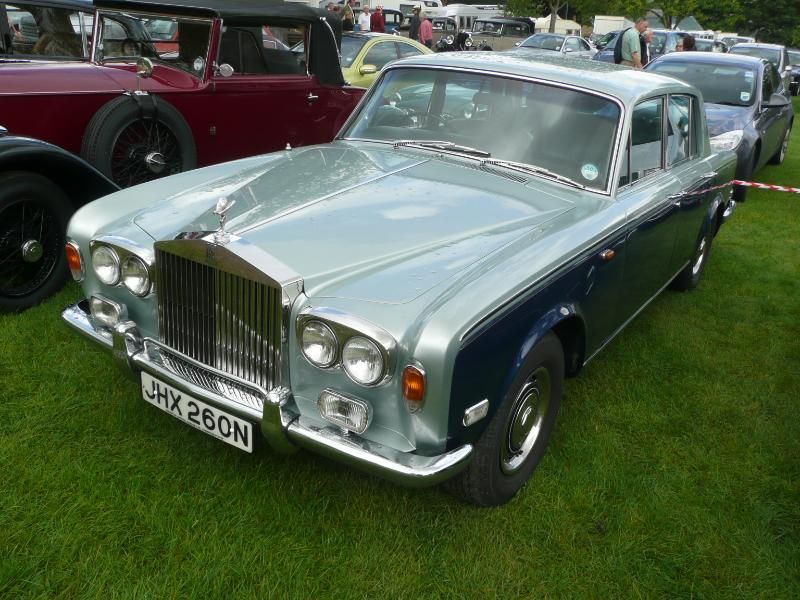 SUNBEAM
An impressive array of these sporting cars.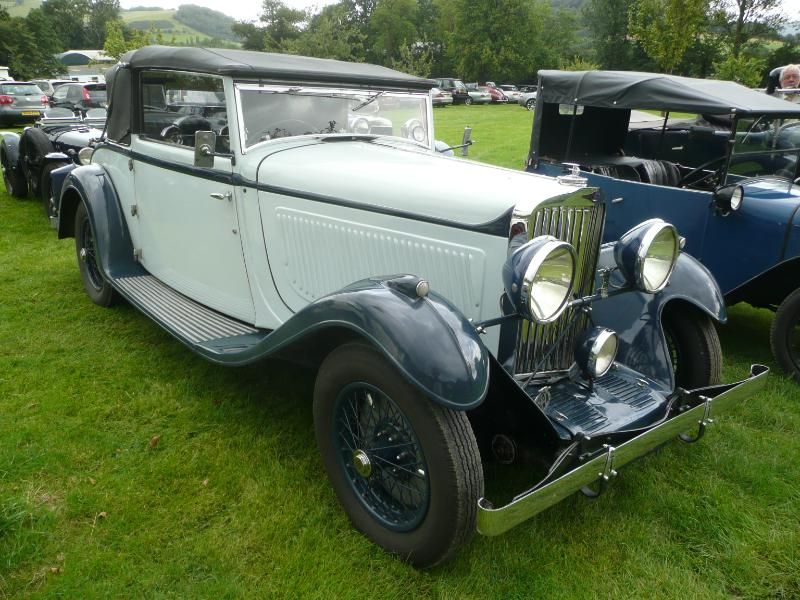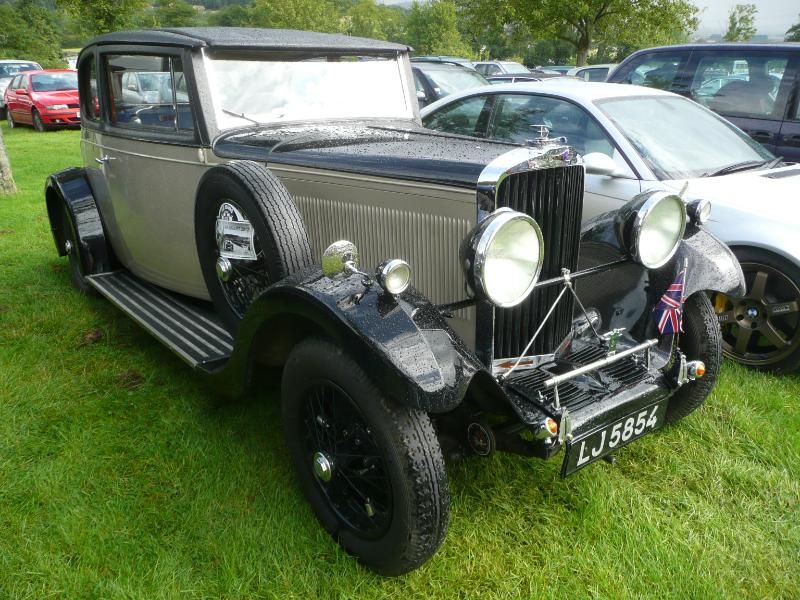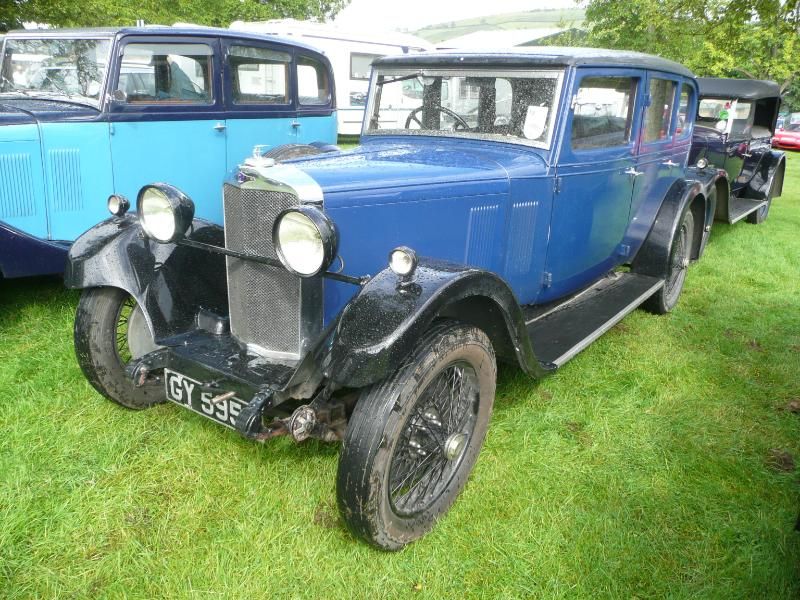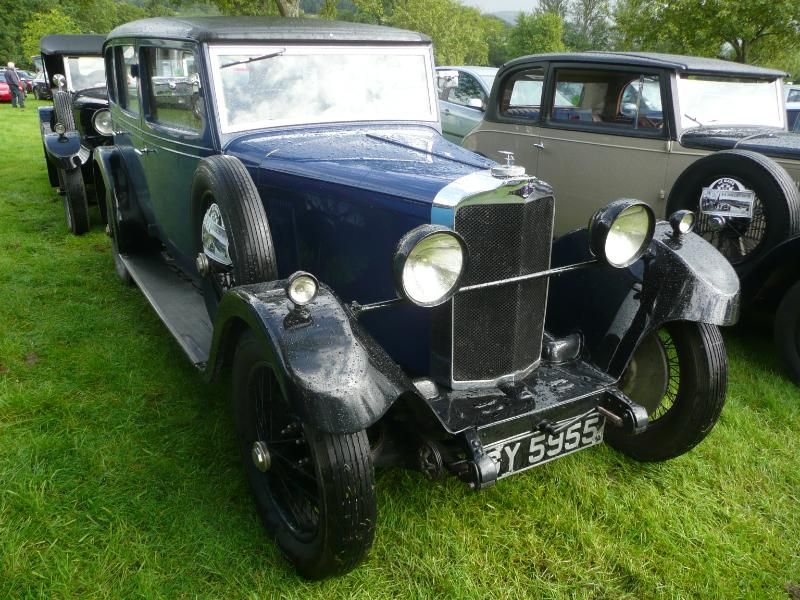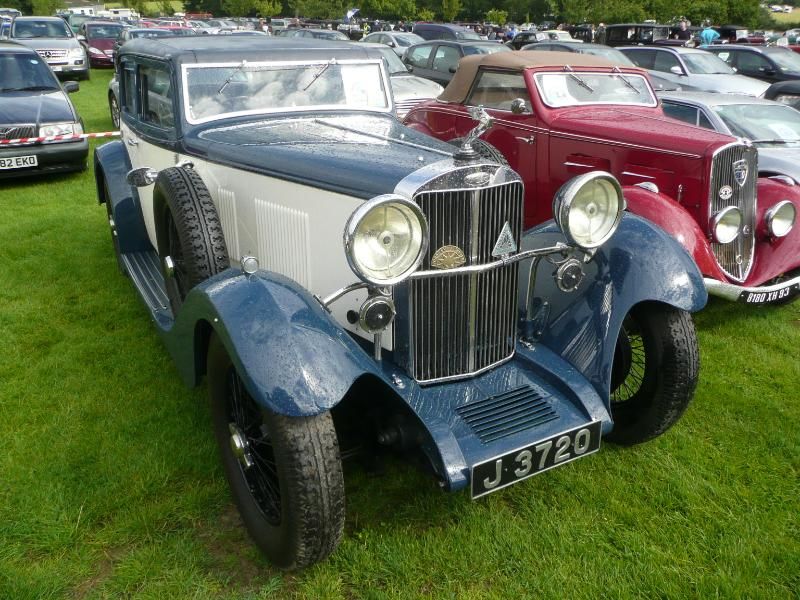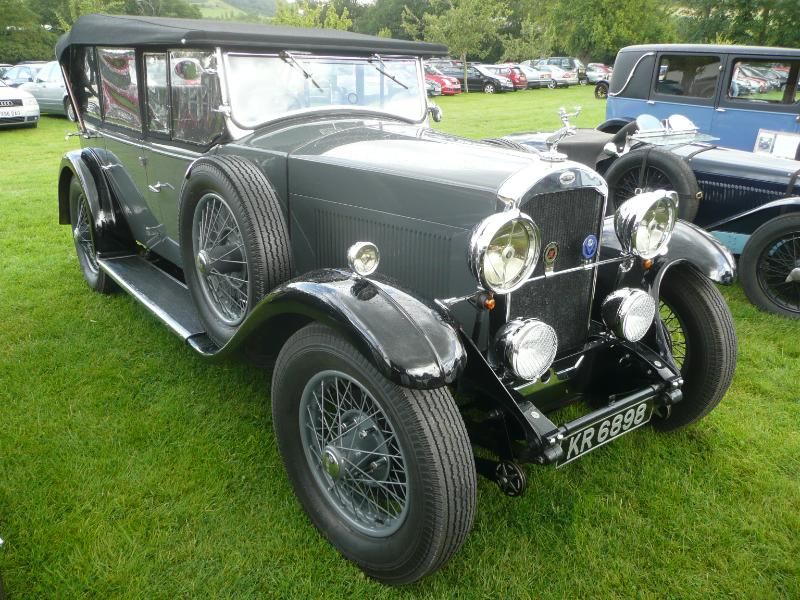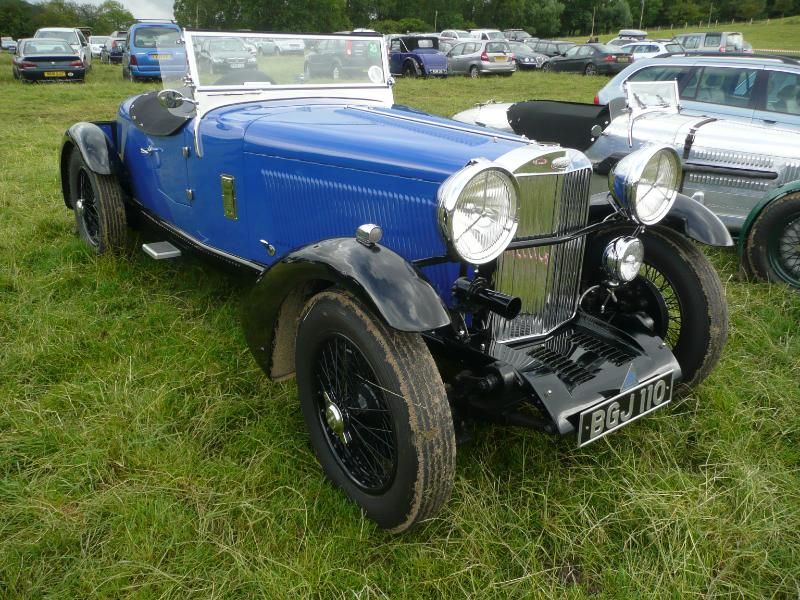 TALBOT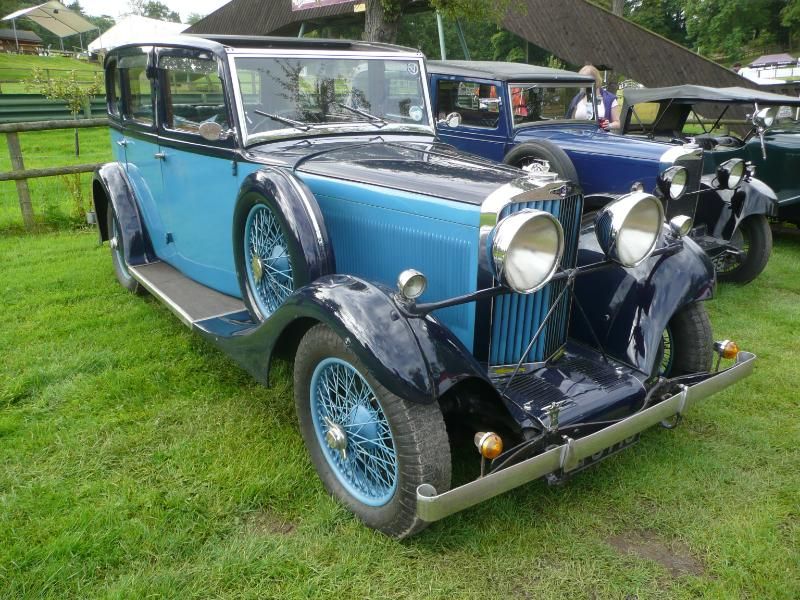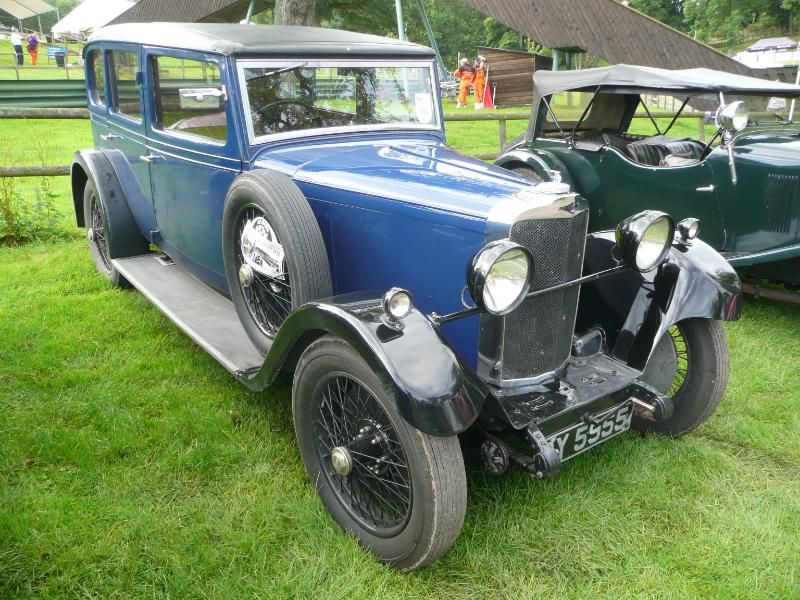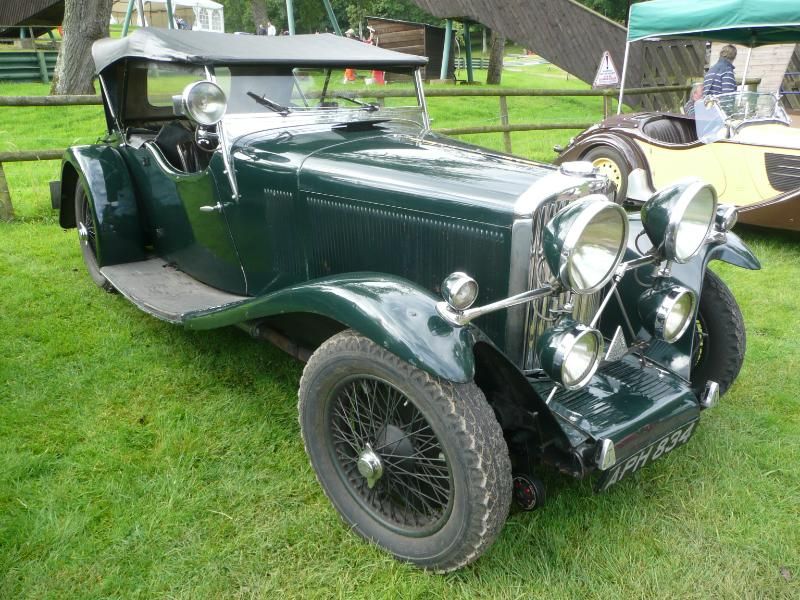 TATRA
The much admired 603.
TRIUMPH
Not many Triumphs in the car park, but I did find this TR3, a TR4 and a Series 3 GT6.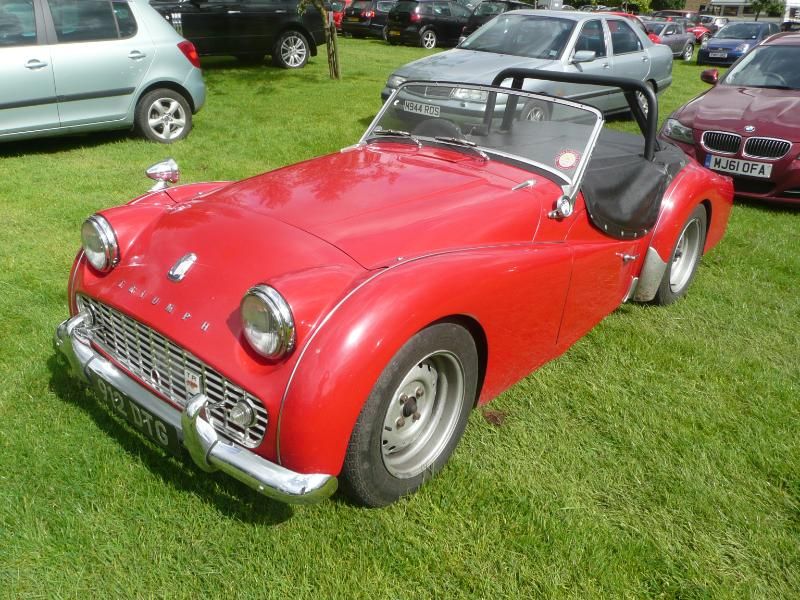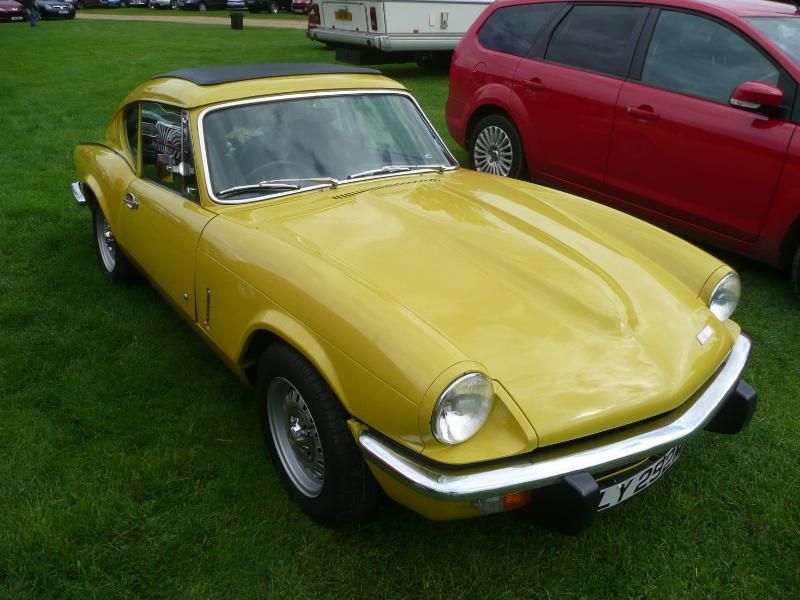 TVR
Among the TVRs were a 1970 model Vixen, a "wedge" 400SE and a Griffith
VAUXHALL
Although the Sunday was the day when a large gathering of D Type Vauxhalls was promised, there were more than few present on the Saturday. Prior to the GM acquisition of Vauxhall, the marque produced expensive sports cars to rival Sunbeam and even Bentley.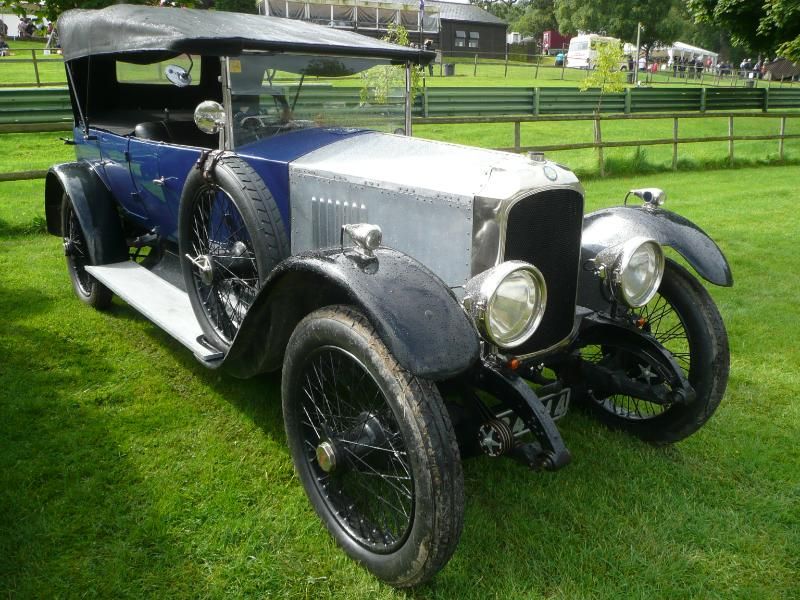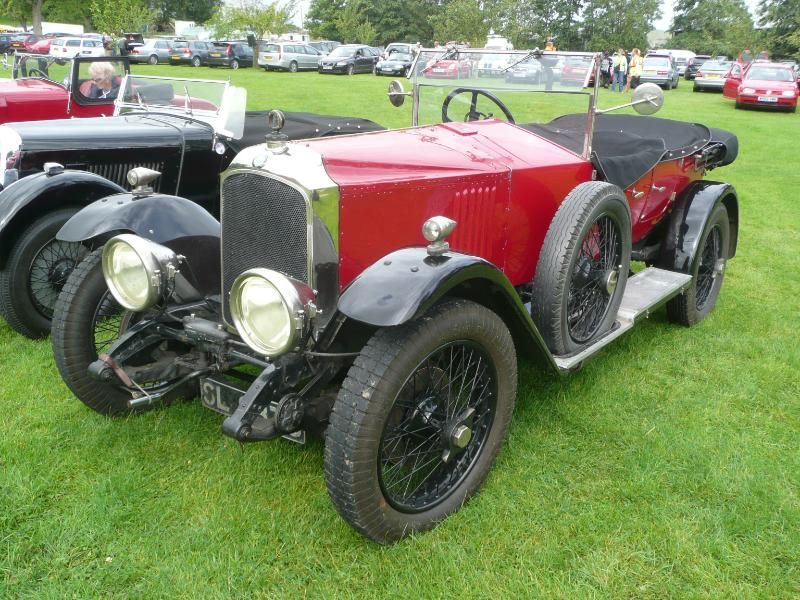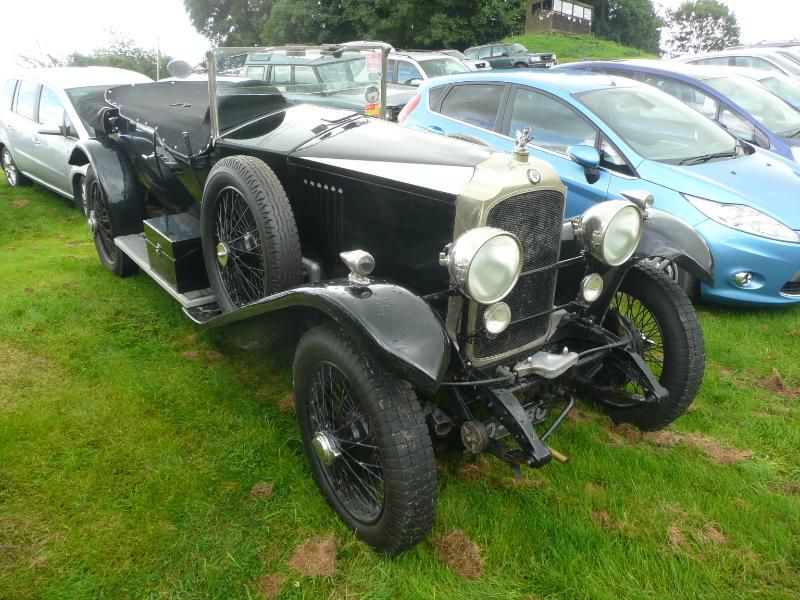 VANDEN PLAS
This Princess 4 litre R was parked up among the Rolls-Royce, no doubt in acknowledgement of its Rolls-Royce engine.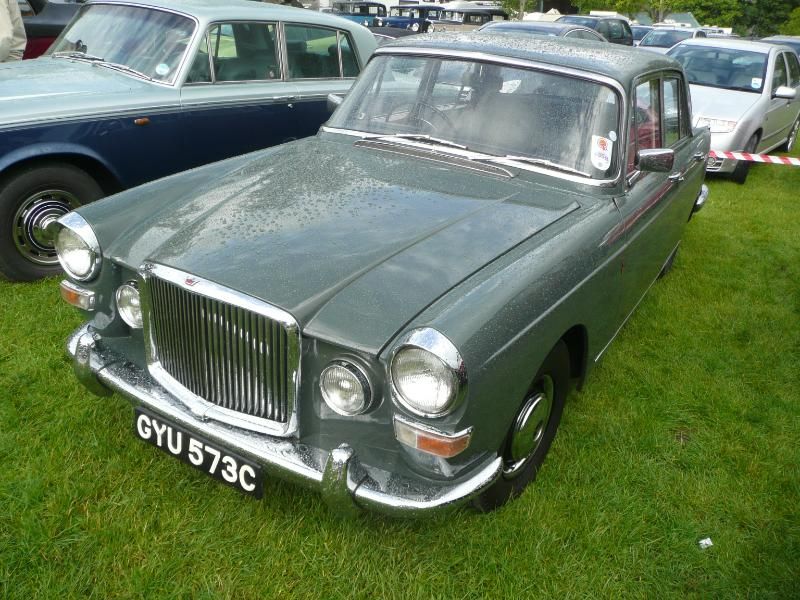 WOLSELEY
Definitely an event to anchor into your 2013 diaries.
2012-08-15 19:53:31
Share and Enjoy