2012 Nissan Juke 1.5dCI Acenta (GB)
Earlier in the year, I sampled a Juke, Nissan's bravely styled entry in the small crossover market, and a car which has exceeded sales expectations across Europe by some margin. Even if you ignore the looks, which are always going to be a matter of personal taste, I concluded that I did not like it. Not only was it not very spacious inside and with a cabin that was at least as controversial as the outside, it simply was not nice to drive, with all the worst characteristics of the gutless modern petrol engine optimised for CO2 ratings at the expense of driveability, and other dynamics which did little to endear it to me. As is the way of these things, it was not long before I got the chance to make another assessment, as Mr Hertz was low on cars when I arrived back from my latest Californian odyssey, and a Gun Metallic grey Juke seemed to be the only option available. This one was powered by diesel, though, and everything I had heard suggested that of the two fuel types on offer, an engine fuelled from the black pump was a far better car. Time to find out.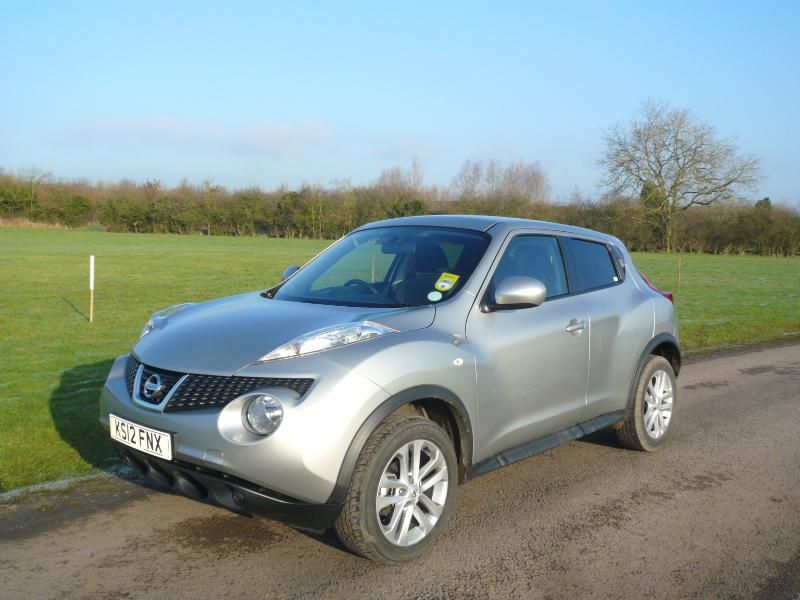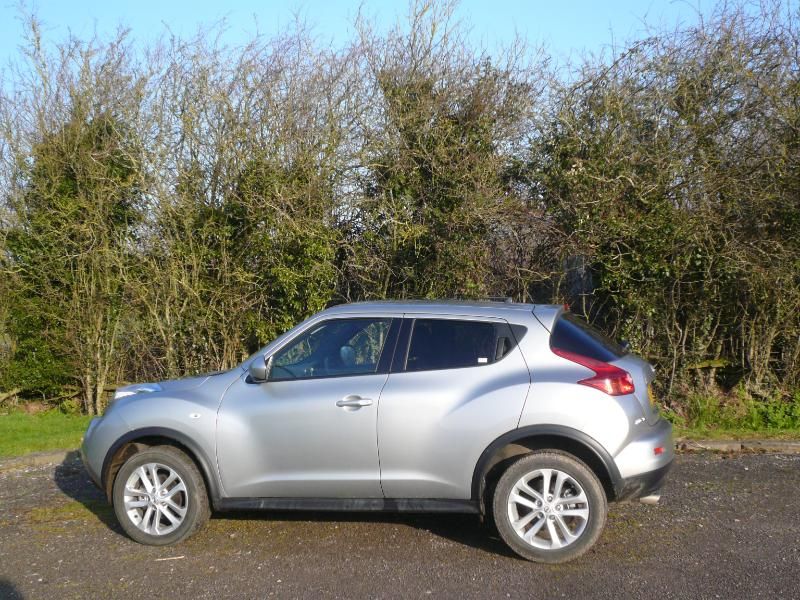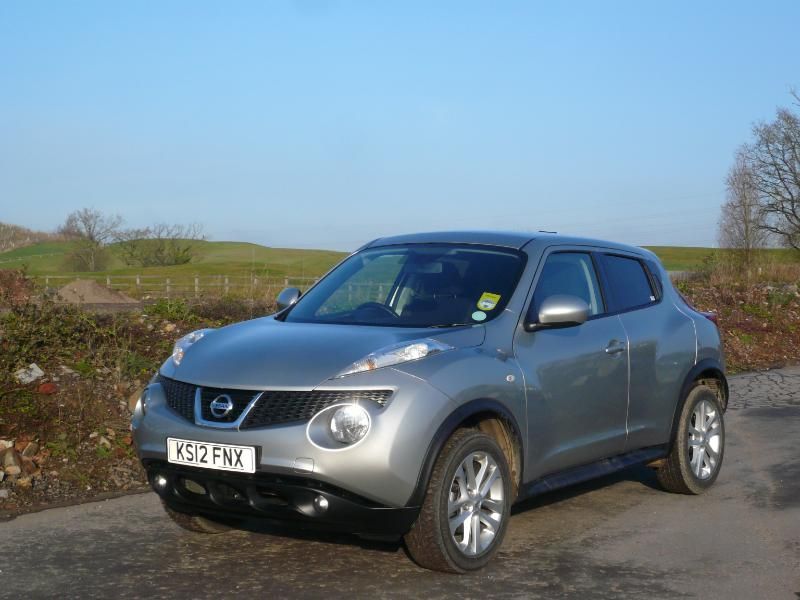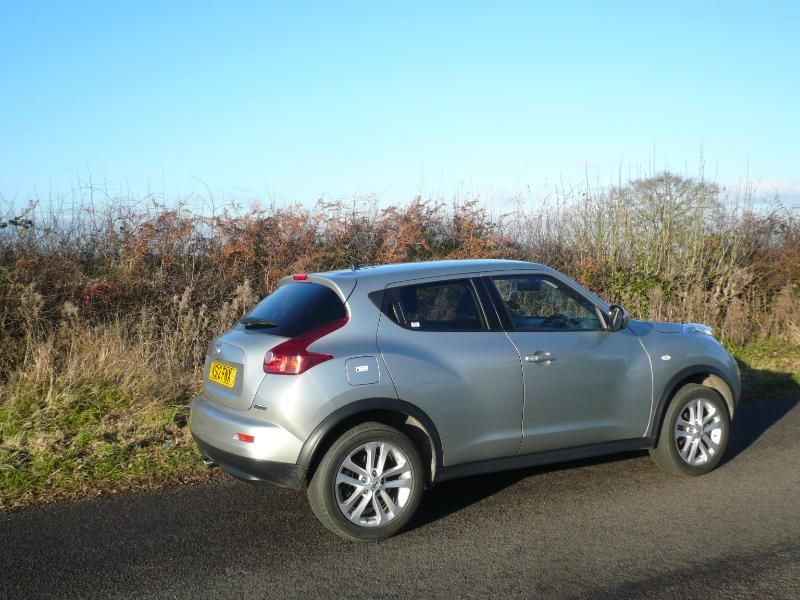 Getting in and firing the engine, there would be no doubt even if I had missed the small dCi badge on the boot lid, the rental company's warning sticker on the fuel flap and the key fob, that this was a diesel. The1.5 dCI unit sounds decidedly "old school" diesel on start up, and is really quite rattly. Once it warms up and you are moving, the noise does abate more than somewhat, but you are almost always acutely aware aurally that this is not a petrol engine. That feeling is strengthened once you get underway, as although with 109 bhp at its disposal, which is 6 bhp less than the 1.6i petrol unit, thankfully there is much more torque at usable points in the rev range, meaning that you do not have to work the Juke anything like as hard to make progress. First gear is pretty short, so almost as soon as you are moving you need to change up to second, but from then on, there is decent enough acceleration available almost in any gear and from any speed. Diesel models get 6 forward gears, and sixth is definitely there only for motorway cruising, as you cannot really use it at much below about 55mph without the engine protesting a certain amount. Thanks to the roads and traffic during my test period, I did find myself having to use the gearbox quite a lot. The gearchange itself is very slick, and there is a narrow gate indeed, meaning that it is quite easy to go from 5th to 4th rather than 6th. Once at that motorway cruise, even allowing for the tall 6th gear, the Juke is not particularly quiet. Worst culprit seemed to be wind noise which was particularly prevalent around the offside A pillar. Whilst accepting that this may have been a poor seal on the test car, the fact that there was moderate engine noise and some tyre noise as well all leads me to assess this Nissan as not a restful motorway cruiser. I did not prove to be unduly economical, either. Although it was quite a long time after I set off before the first bar on the fuel gauge went out, when it came to topping the tank up at the end of the rental and did the sums, the average came in at 39.8 mpg. Not really much better than you might expect from a modern petrol engine these days. Despite the impression given by the gearchange, it is not a sporty car for the twistier roads, either. Far from it. I complained about the very vague steering feel of the petrol powered car, but that in this diesel model was OK, with moderate feel, and only a bit of overlight vagueness becoming apparent as you turned the wheel nearer to full lock, suggesting that the heavier front end may help a bit. With plenty of body roll from the relatively tall body, this is not a car that you are going to throw into the bends without having founds its limits in a safer place. As the public roads are not the place to do that, I had to proceed with caution on the A roads, reminding myself that this is a mini SUV style vehicle. With a relatively short wheelbase, you might fear for the ride quality and whilst it is not terrible, it is not that good either, with plenty of the surface ripples of our road network making themselves felt a little more than I would have expected. The brakes needed a fairly firm push to provide short stopping distances, but again, the ones on this test car did not seem as mushy as those on the previous petrol car. A pull up handbrake is fitted between the seats.
The Interior of this test car was exactly the same as in the model I tested earlier in the year. It treads the line between style and usability and generally finds the right sort of balance, though you may not like some of the styling touches, with the nasty grey convex moulding on the centre console, supposedly there to remind you of a motorcycle's fuel tank housing (!) probably being the most difficult thing for the more conservative customer to appreciate. The same dark grey plastic features on part of the steering wheel hub and the door casings which also feature what look like giant ring pulls for the door release levers. There is a gloss black insert on most of the central part of the dashboard. In the gimmick department there is also a small screen below the one for the sat nav system, for the D-Mode displays. A series of six buttons to either side of this allow you to see things which might be quite useful such as a bar chart of fuel consumptions, to ones which are more novelty such as a torque graphic. The main instruments themselves are set in a small aluminium effect casing, with what is called a "floating look" binnacle cover over the top, joined on by two struts. Although the dials are quite a lot smaller than you find in many cars, they are easy enough to read. Two analogue instruments for speedometer and rev counter are joined by digital bar charts for fuel level and water temperature as well as the odometer reading. A pair of chunky column stalks operate the indicators, wipers and lights. The centre of the dash contains the audio unit whose small buttons proved rather fiddly to operate. These surround the touch sensitive display screen used for satellite navigation and on to which the images from the reversing camera are projected. Below these are the controls for the climate control, which are somewhat stylised as well. There are repeater buttons on the steering wheel hub for some of the audio unit functions and the cruise control. The steering wheel was leather wrapped and was decent enough to hold. Although there are some hard plastics on the dash, the cabin appears well put together and looks like it ought to be durable.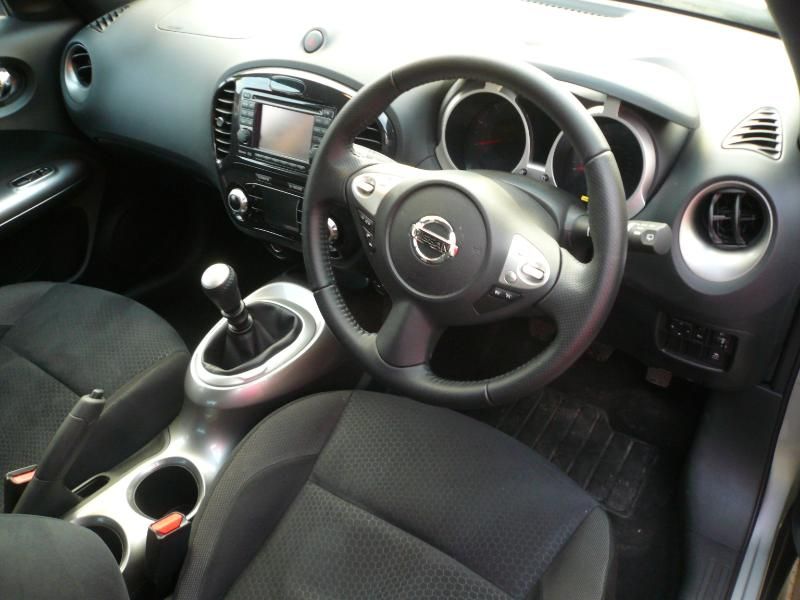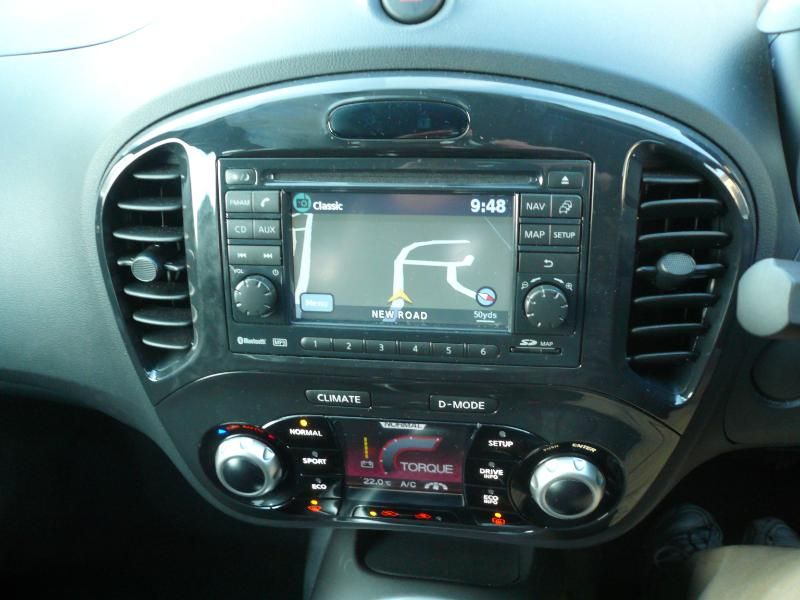 One reason people say that they prefer the Crossover style vehicle as compared to a conventional hatchback or saloon is the combination of that bit more space and the higher driving position. In the Juke, you don't really notice the latter and the former is questionable! For front seat occupants, it all feels little different from a regular hatch, even though the Juke is a bit taller than an Astra or a Focus. It proved quite easy to get comfortable, with manual adjustment of the seat in all directions, along with a reach/range adjuster on the steering column and the cloth seat hugged my figure quite nicely. There is ample space in the back of this Nissan for two adults and three at a squeeze, though leg and head room are in plentiful supply thanks to the tall styling.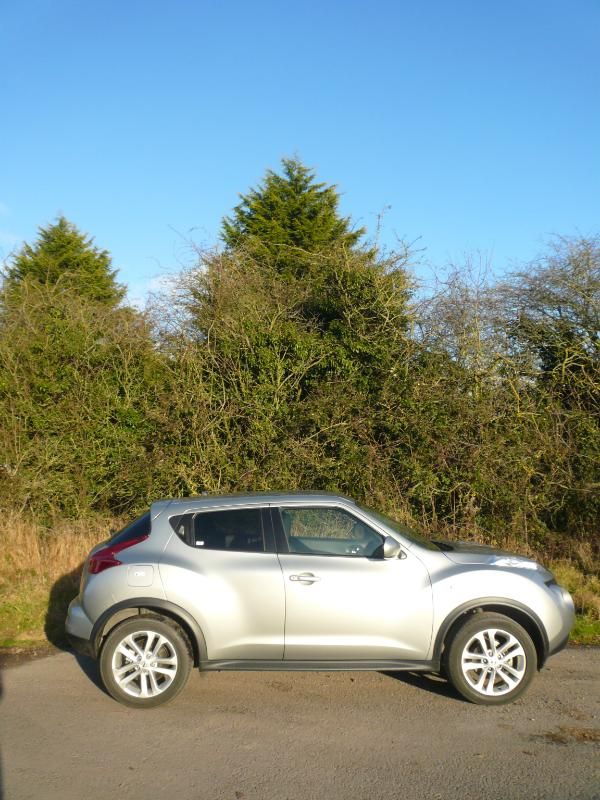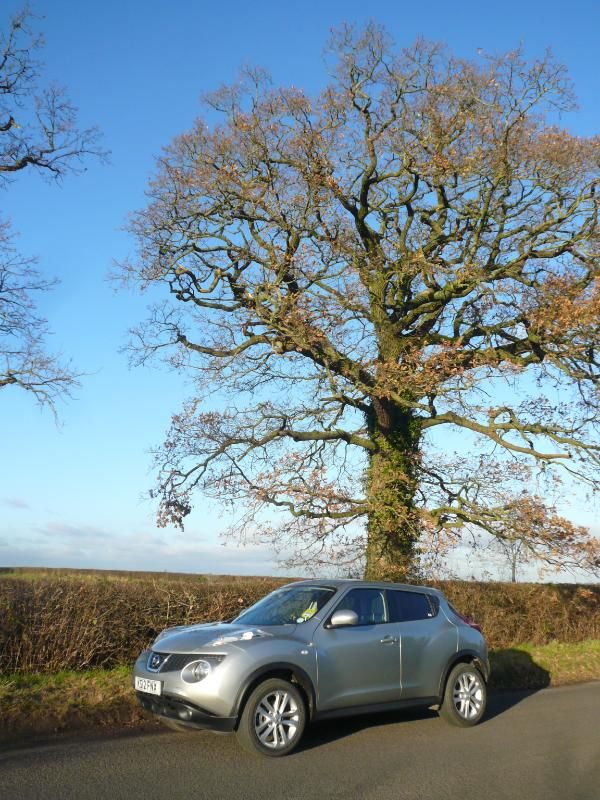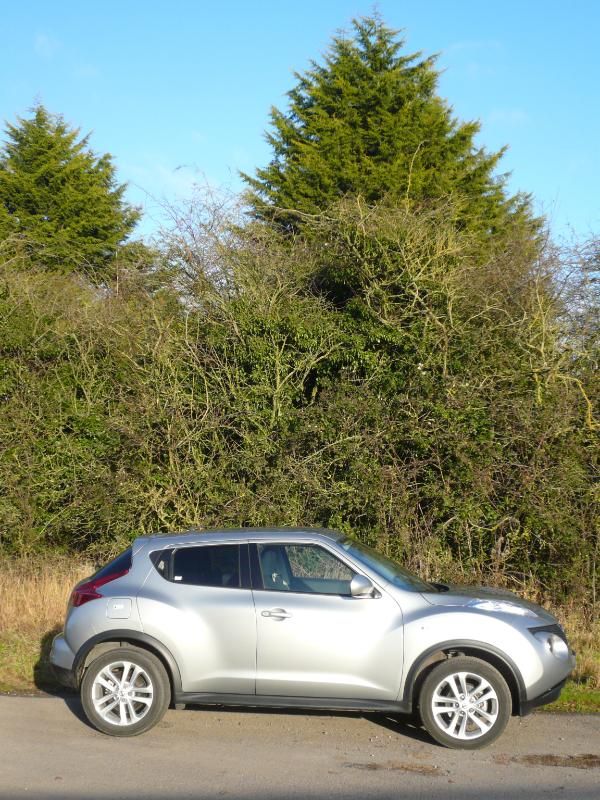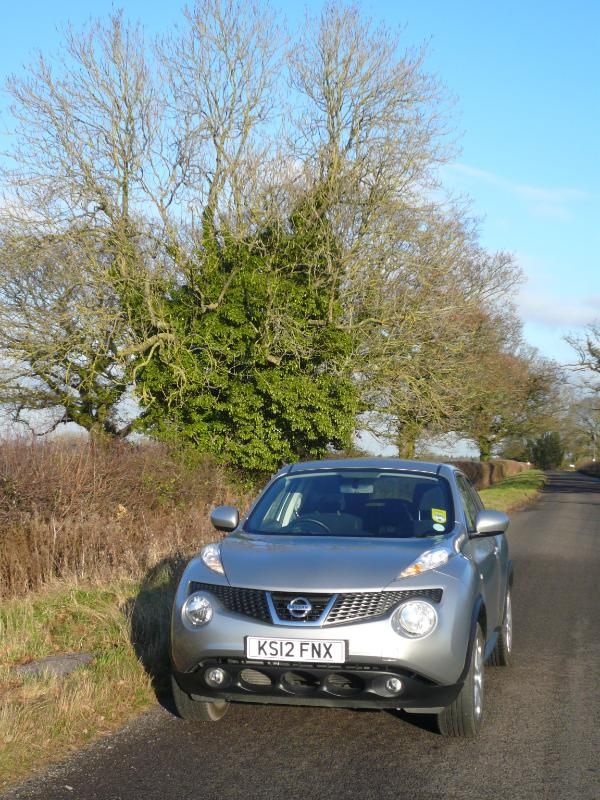 The boot is really very tight. barely accommodating my suitcase and lap top bag. The floor area itself is not generous and the curvature of the tailgate means that height reduces as you get nearer the window line. There is a false floor fitted, which means that the boot floor is flush with the bumper, and if you remove this, you do get some extra depth. Clearly more space can be created by dropping the rear seats down, with the asymmetrically split backrests dropping down onto the rear seat cushions. Inside the cabin some modest door bins are augmented by a generously sized glovebox and a small cubby in front of the gearlever.
As with the last test car, this one was an Acenta Premium. In Nissan's completely random naming convention, Acenta comes above Visia and below Tekna and Shiro. Acenta models can be upgraded into a Sport or a Premium. Add in the choice of 1.6i petrol and turbo engines as well as the 1.5 dCI diesel, and 4 wheel drive on the 1.6 T models and you end up with a range of 18 models, priced from £13,395 for a 1.6i Visia to £21.495 for a 1.6T Shiro 4WD. Given the price tags on other once affordable cars such as Golf, Focus and A Class, these are competitive prices for a vehicle of this type, starting £2000 lower than a Vauxhall Mokka, for instance. The Acenta brings with it 17″ alloy wheels, climate control, audio control repeaters on the steering wheel, bluetooth connectivity, cruise control with steering wheel mounted controls, front fog lights and body coloured mirrors and door handles. Upgrade to the Acenta Sport and you get that grey plastic moulding in the centre console (or red if you are feeling very brave!), a different alloy wheel design and rear privacy glass. The Acenta Premium adds a reversing camera and satellite navigation with a touch sensitive screen as well as 6 speakers for the audio unit. Spend more on a Tekna and you get leather seats, auto sensing wipers and lights, heated seats and a "Stop/Start" button with Intelligent Key. The top spec Shira gives you two tone grey alloy wheels and some trim highlighting in the car which may or may not be to your taste. At a premium of £2,100 for the Shiro over the £17,095 that Nissan charge for a 1.5dCI Acenta Premium, I would say that the latter is rather better value for money.
At the end of the test, I concluded that I am still not really a fan of the Juke. For sure, the diesel engine does eliminate the worst frustrations of the driving experience, and although it will cost you an additional £1500 (only slightly offset by lower Road Tax thanks to a 10 g/km CO2 reduction), if you want a Juke, it is undoubtedly worth the extra outlay. But you should only be debating this point if you really like the Juke's style and want something that looks this distinctive. If you want a practical small car with a raised seating position, then you would be much better off with a Skoda Yeti, a car which is currently my favourite practical car by some margin.
Share and Enjoy