Marconi Automotive Museum – Tustin,CA (USA)
Over the past few years, I've spent a lot of time in Southern California, and therefore was pretty sure that I had found all the car museums in this part of the State. A little bit of my research on my most recent trip revealed that this was not the case and there are yet more to go and visit. This is one of them, the Marconi Auutomotive Museum, located in Tustin, in Orange  County, not far from the point where the 5 and 55 freeways intersect.  The founder is called Dick Marconi and after he arrived in California in the late 1950s, he went on to become the world's largest manufacturer of custom made vitamins, food supplements and weight loss products. Over the year he amassed a collection of over 75 cars, costing in excess of $30 million. In 1994 he purchased a former salad oil manufacturing facility that had gone out of the business, which he took apart and converted to become a place where we could achieve the twin objective of allowing others to enjoy his passion for exotic automobiles and also a platform for helping children. There is no admission fee charged to visit the museum, but a donation is encouraged and this money goes towards helping disadvantaged children in the area. The museum also has excellent facilities to host meetings and corporate events which is the prime source of income.  Dick is now 75 and can still be seen walking people around the collection. He was not there on the day of my visit, but the cars, bikes and memorabilia were and what an impressive he has assembled.

The collection is spread over two large exhibition halls, with the Bikes on display in the foyer area. As is often the case with museums, lighting in the halls was not very good, making some of the cars very difficult to photograph. Sadly that was especially true for some of the very rare machines, but I did my best

ROAD CARS
ASTON-MARTIN
The DBR1 Zagato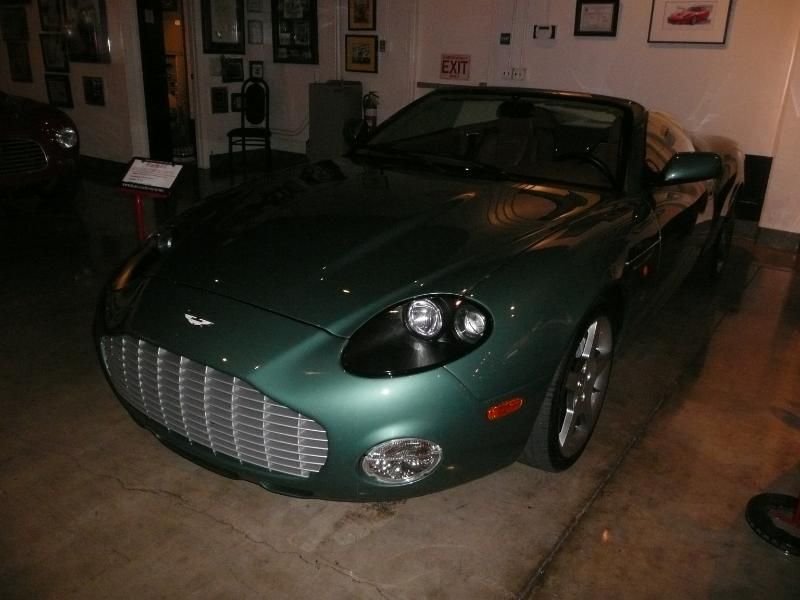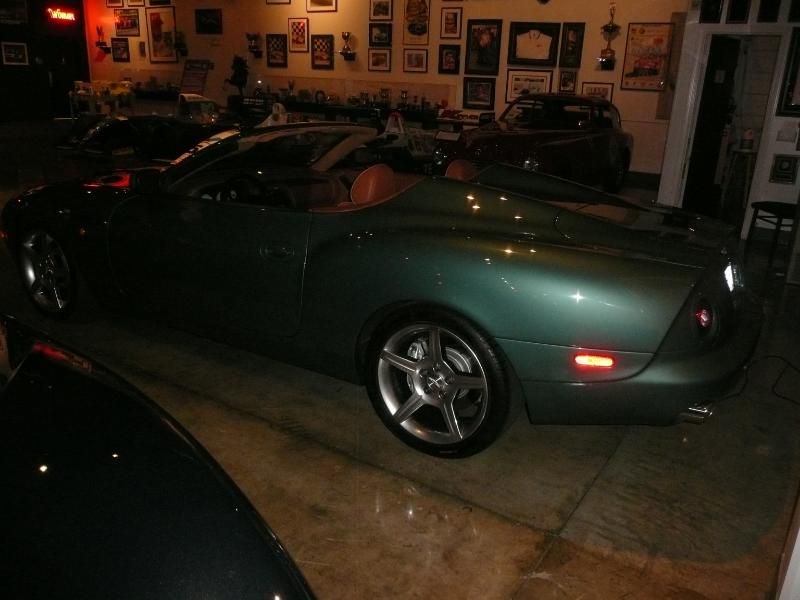 BENTLEY
Turbo RL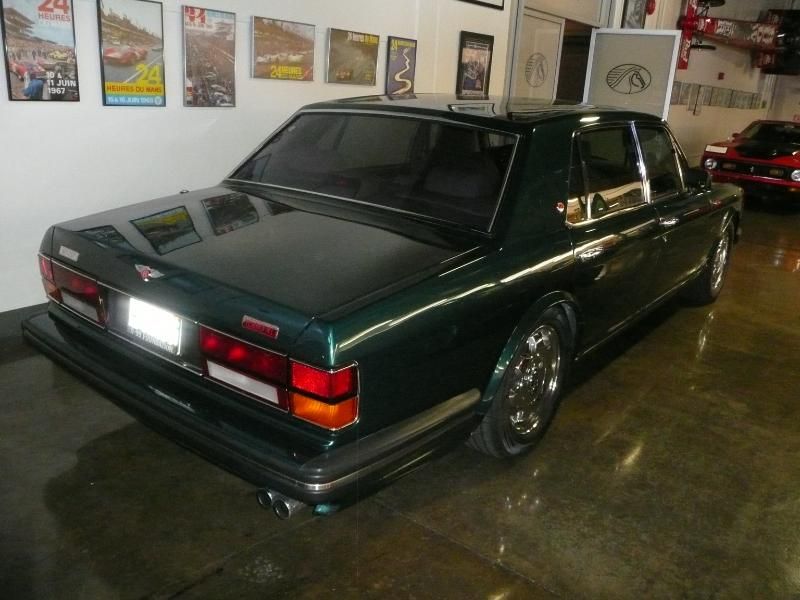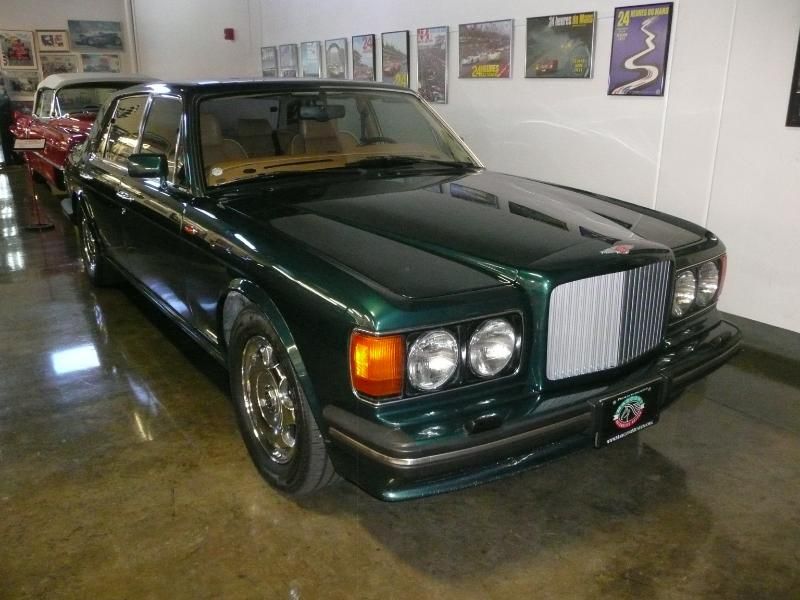 BMW
M1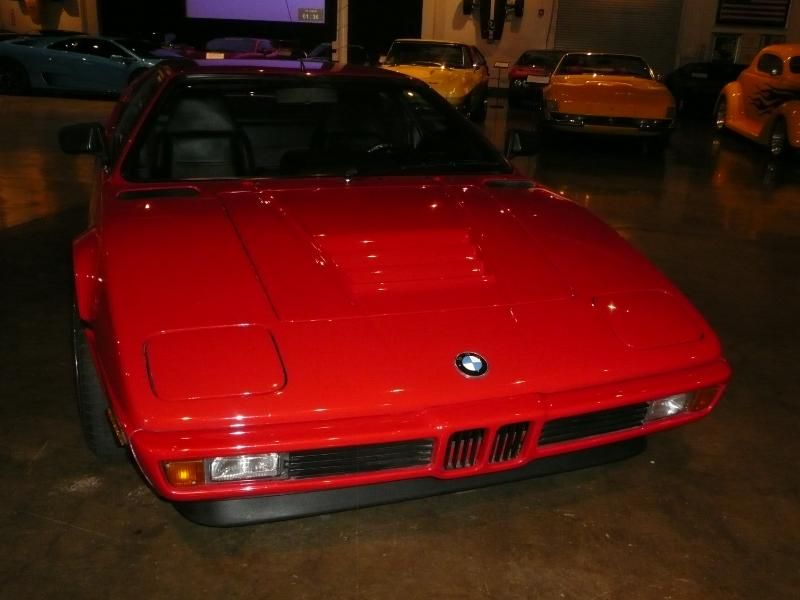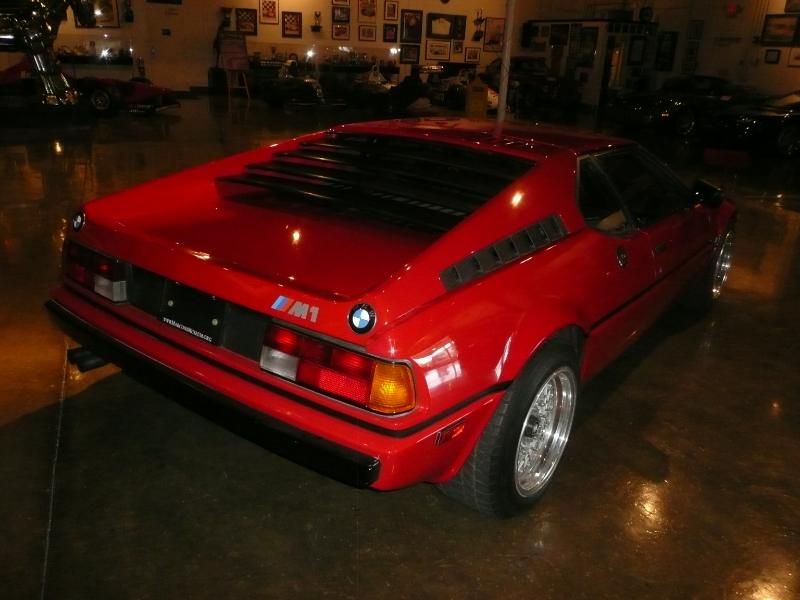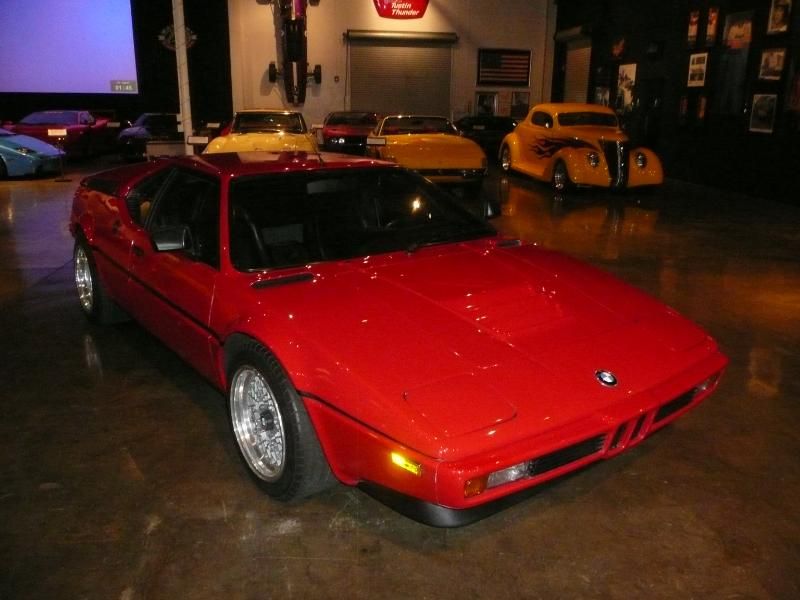 CADILLAC
A 1956 Eldorado Convertible – America's most prestigious product of the day.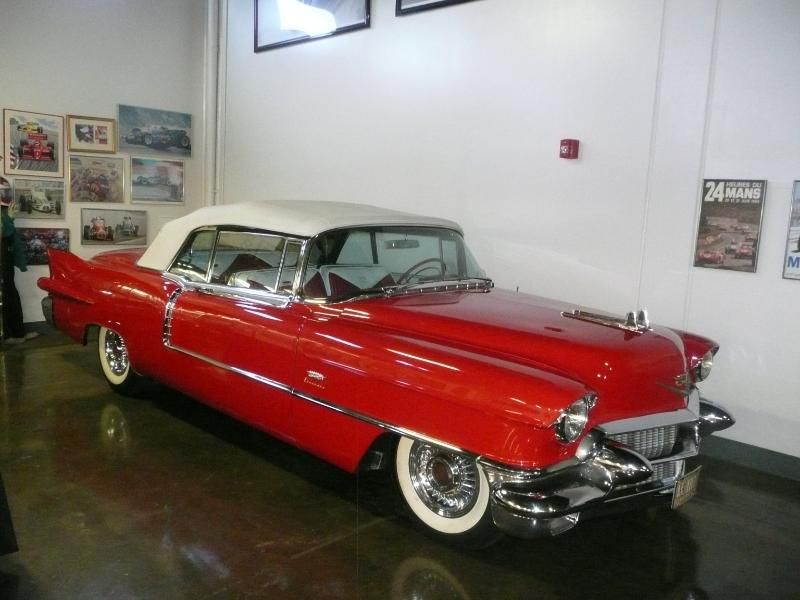 CHEVROLET
A couple of Chevrolets including a 1946 saloon and this Corvette Stingray Convertible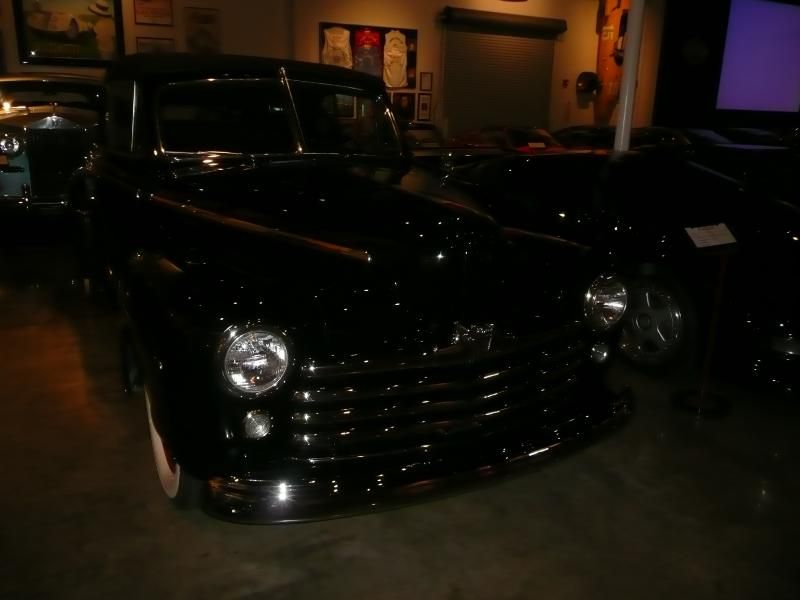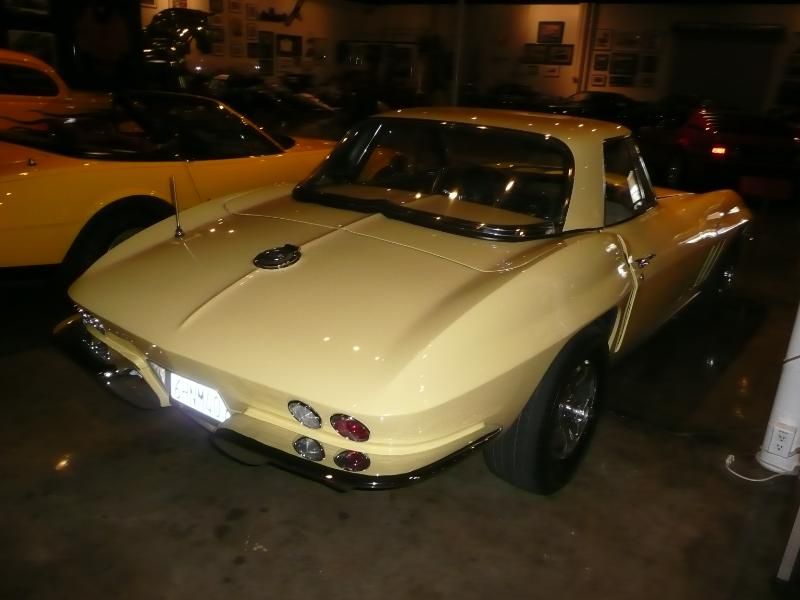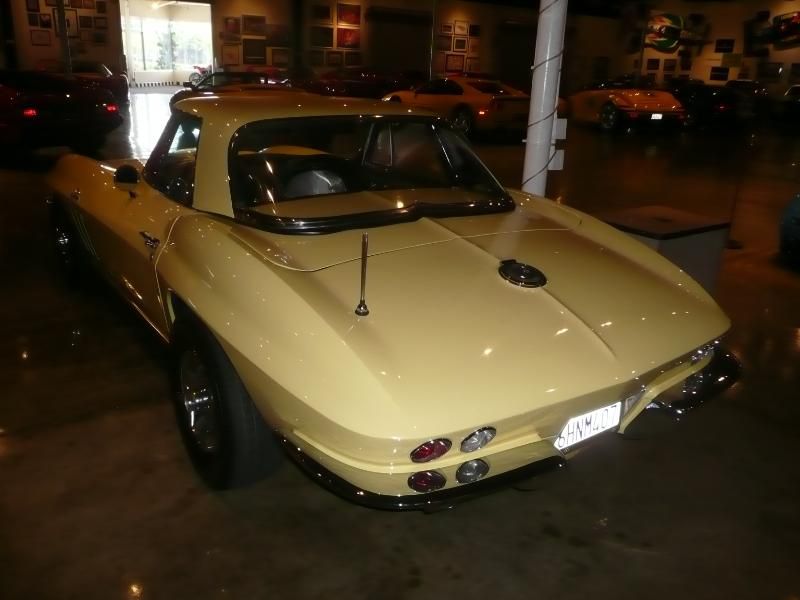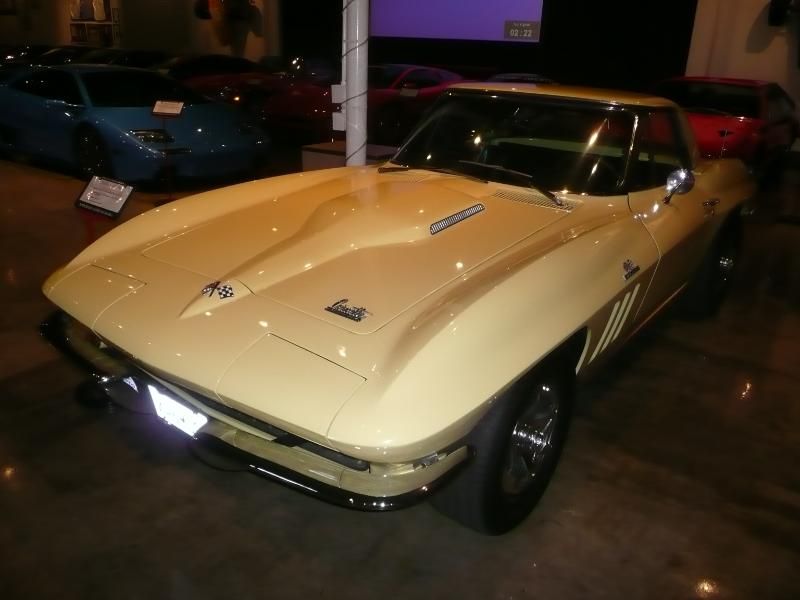 CIZETA
Dating from 1991, the Moroder V16T was the first exotic car produced with a V16 engine, transversely mounted in the middle of the car. Only 8 were built.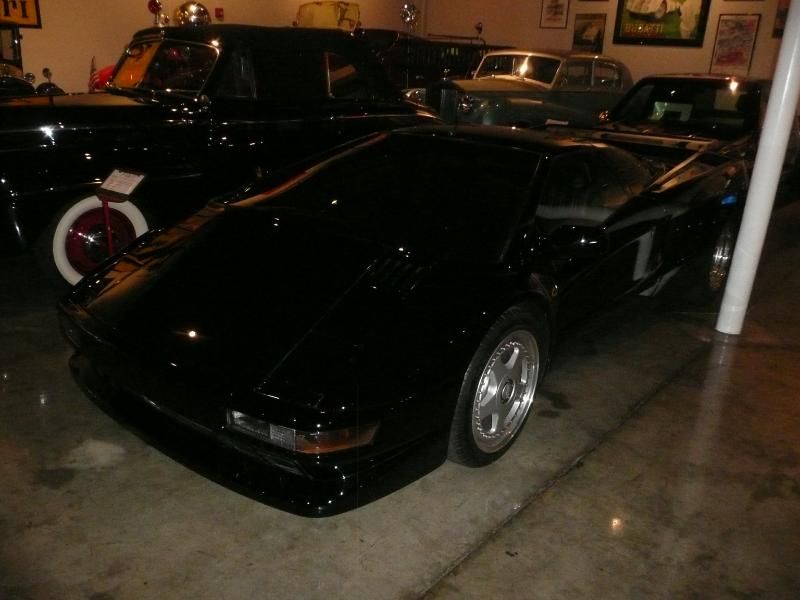 DE TOMASO
The Pantera sold strongly in the US, thanks no doubt to the fact that the mechanicals were Ford based. Over 6000 were sold in the first couple of years production.  There were a couple of these cars in the Collection.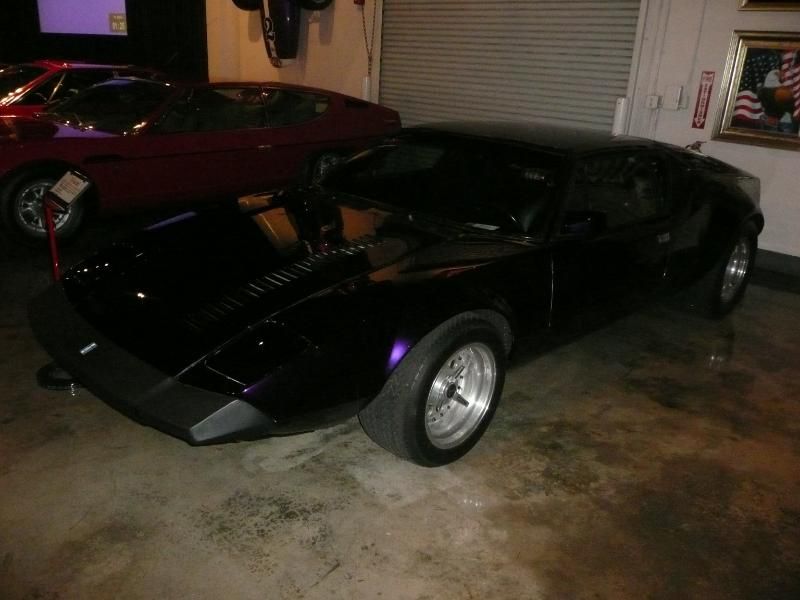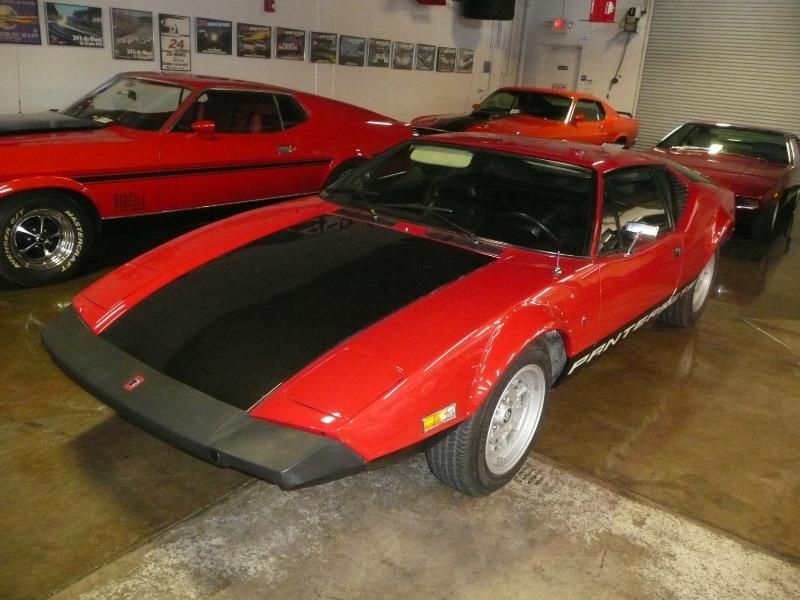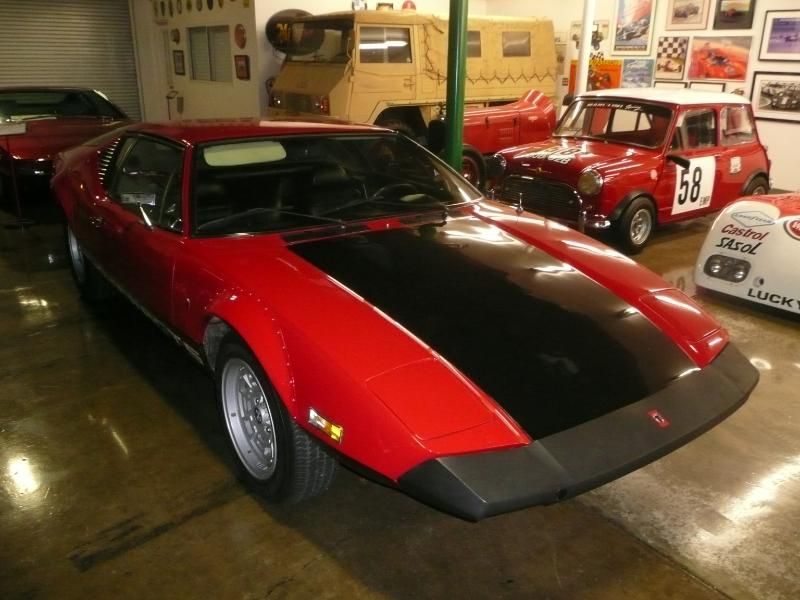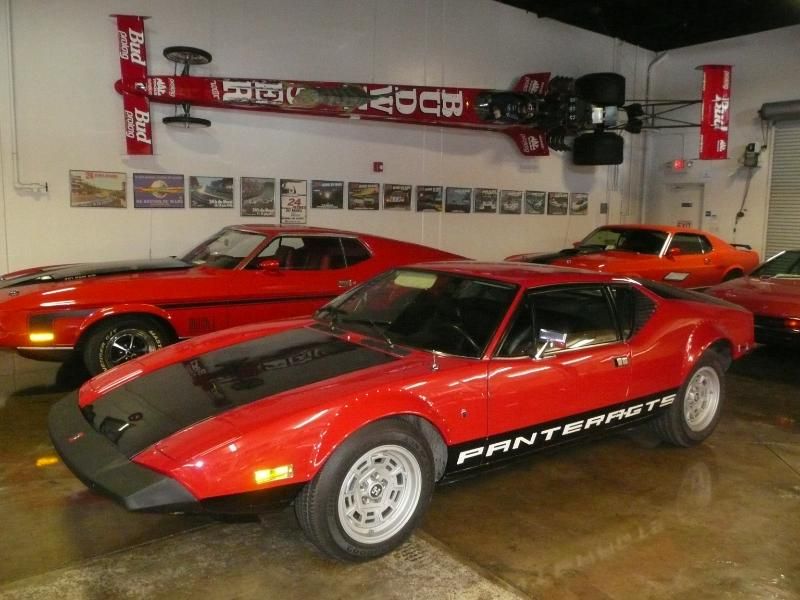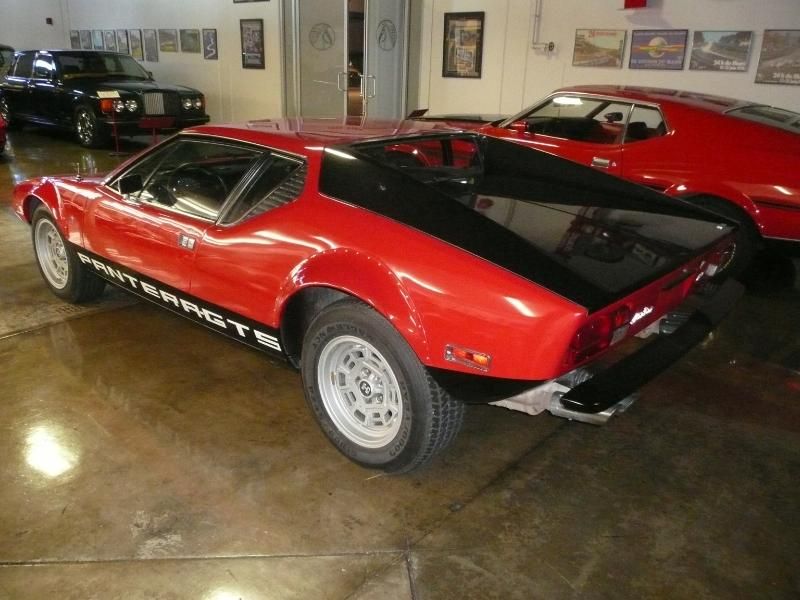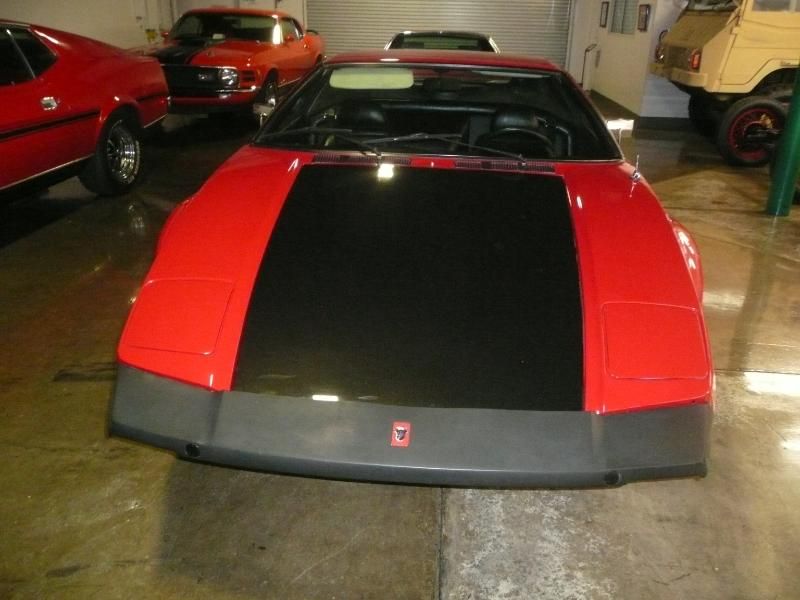 DODGE
This 1971 Challenger was joined by the far more recent Viper Coupe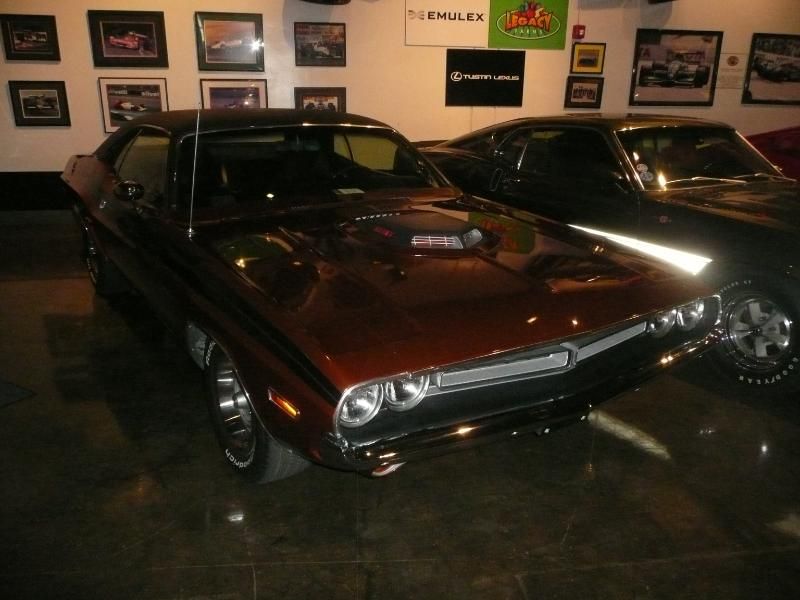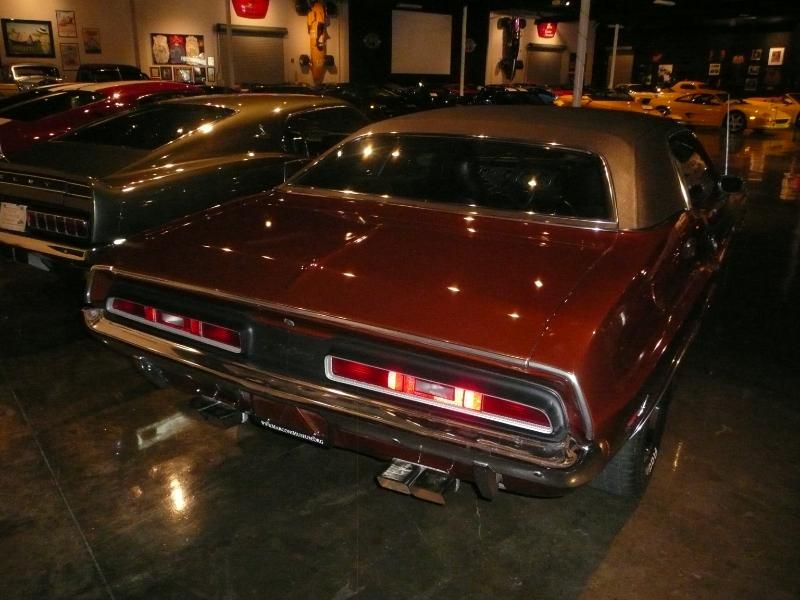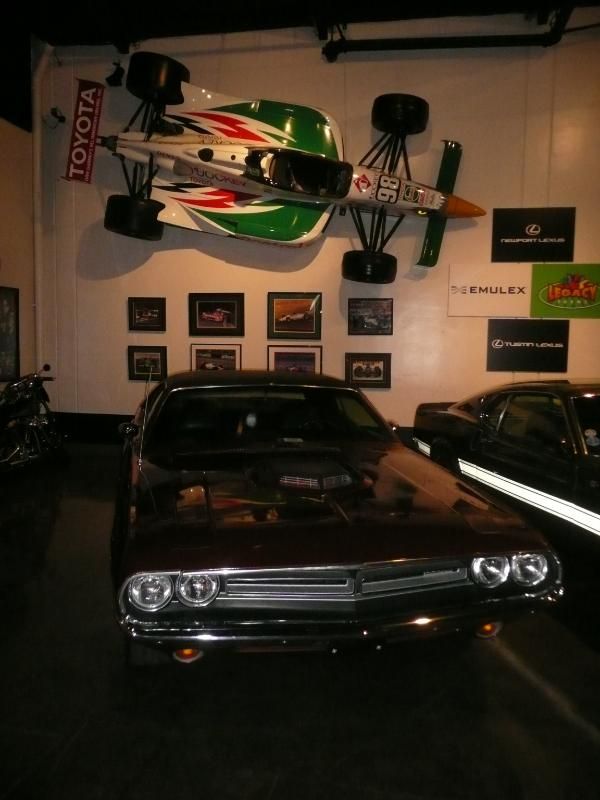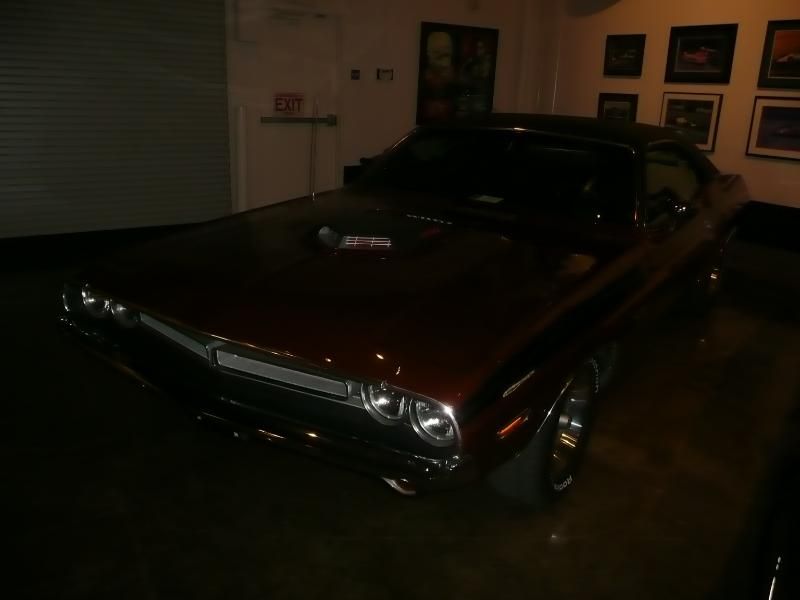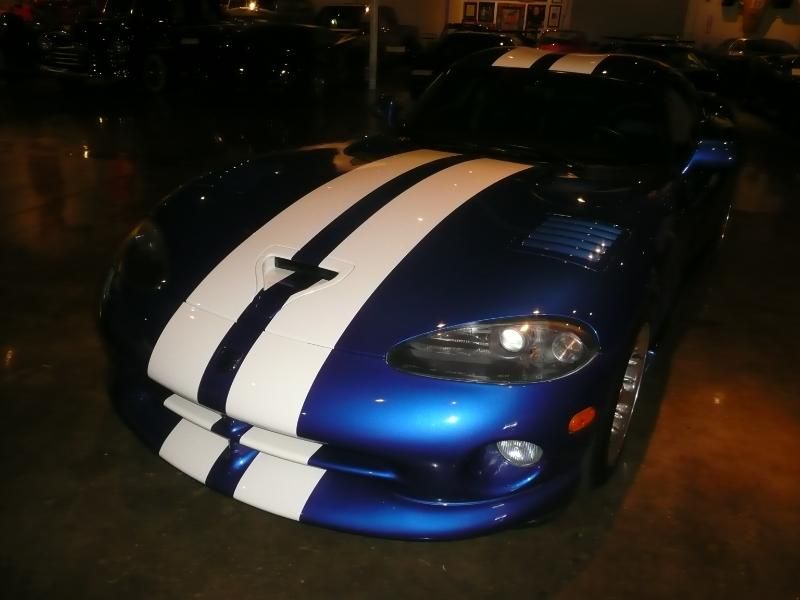 FERRARI
There are 2 F50s in the collection, one on either side of the entrance doorway. This is, apparently, so that one can be shown with the roof on and one with it off.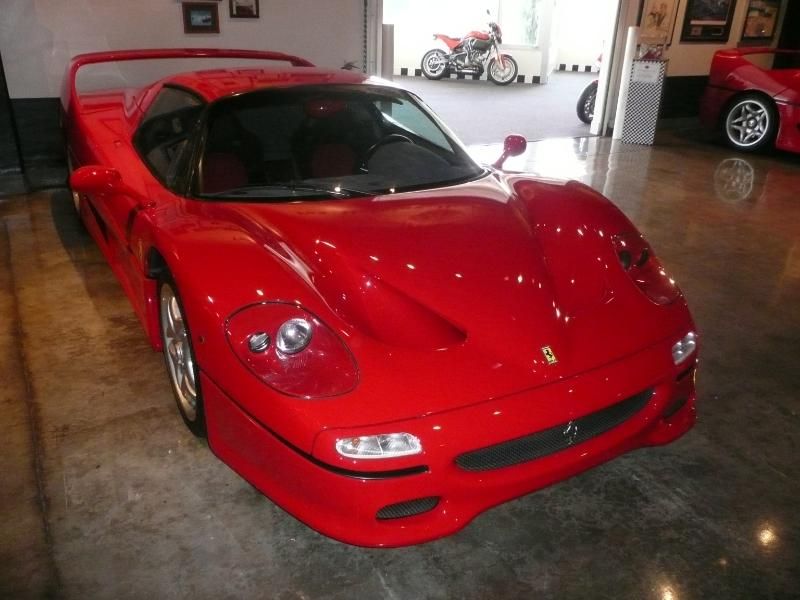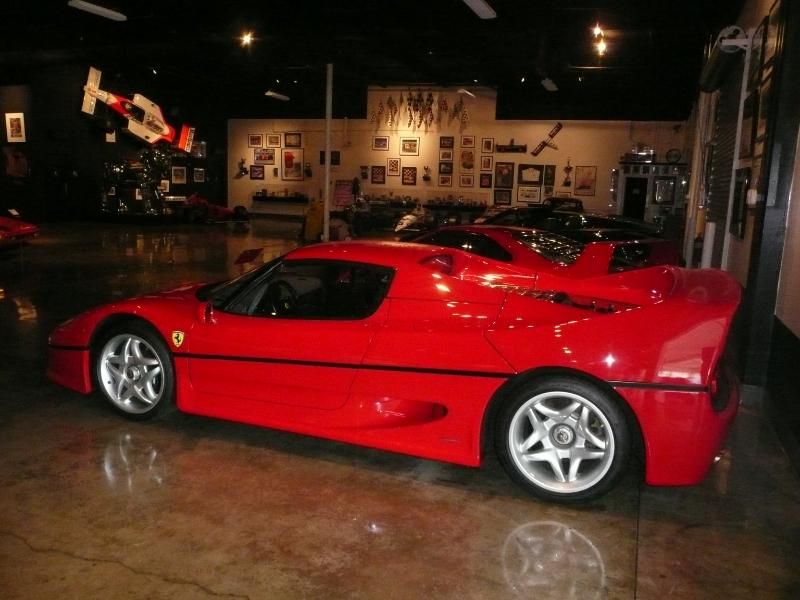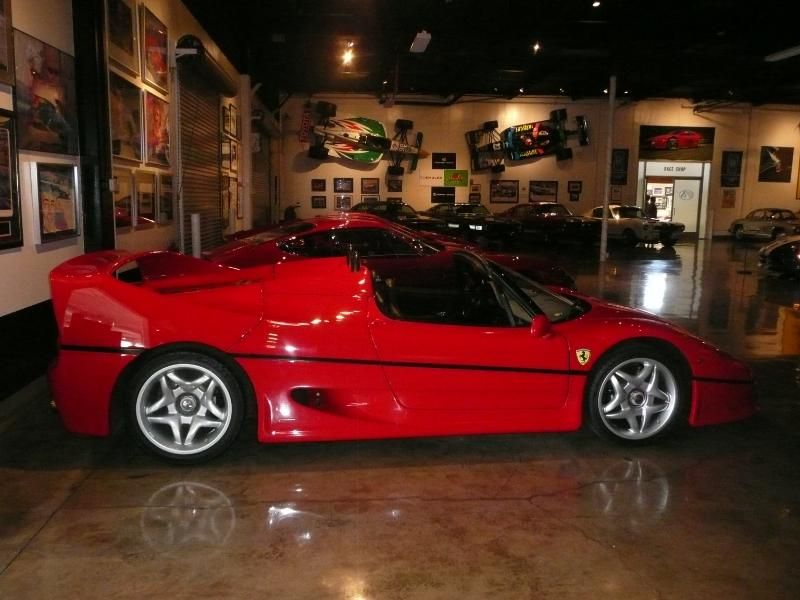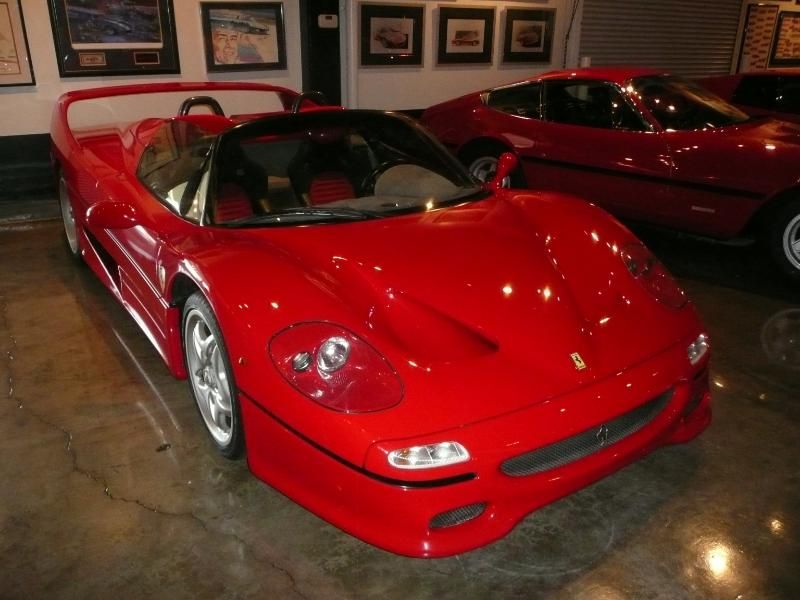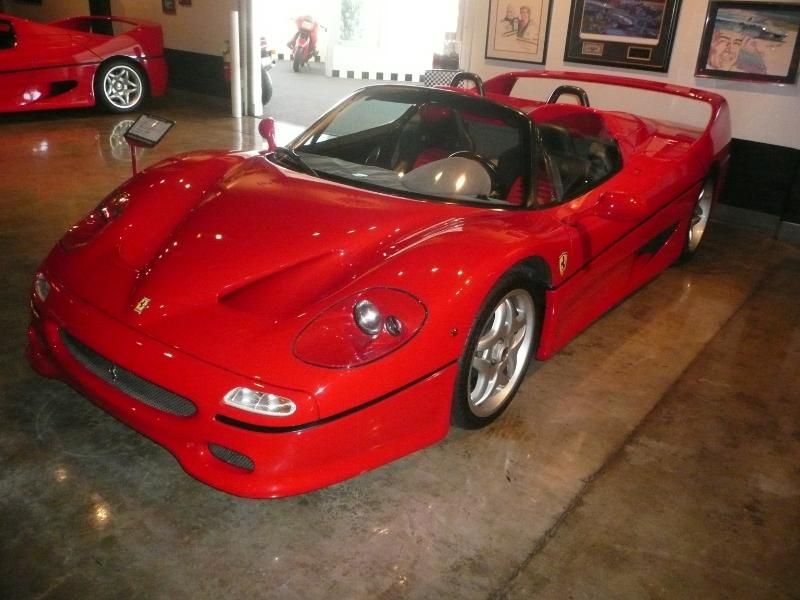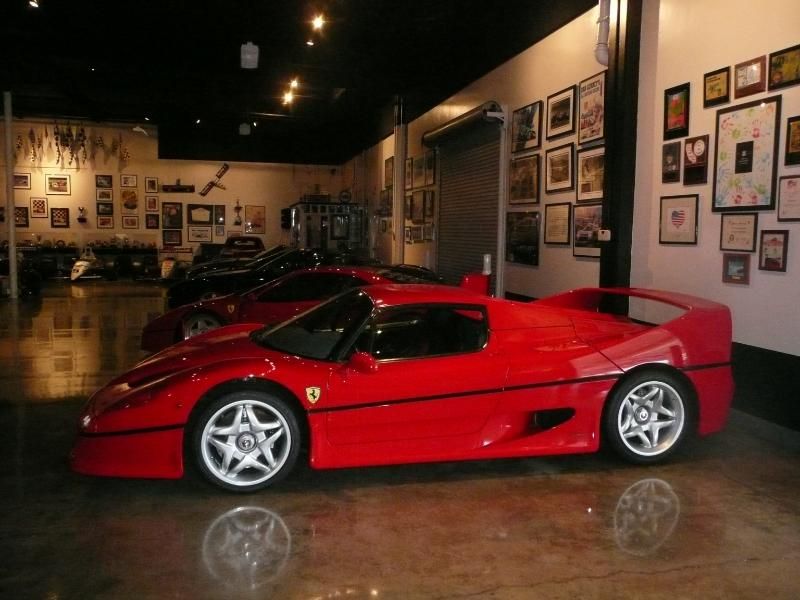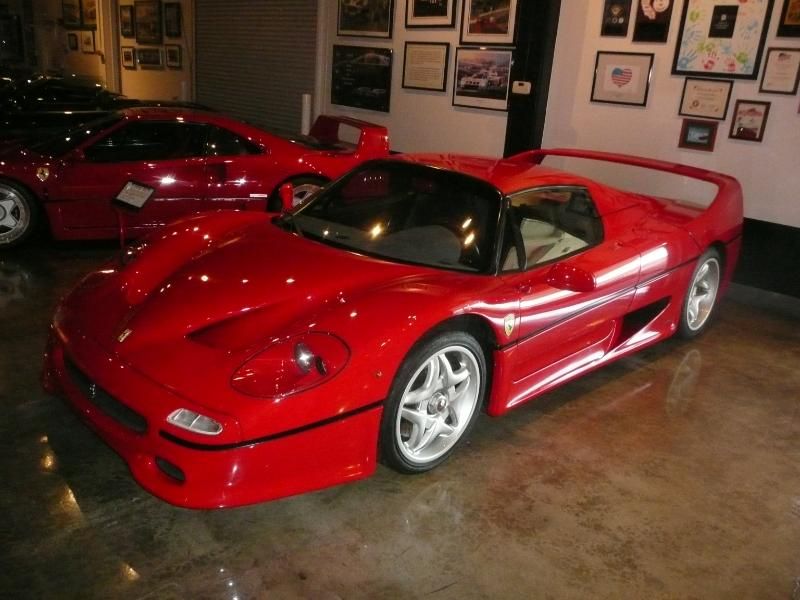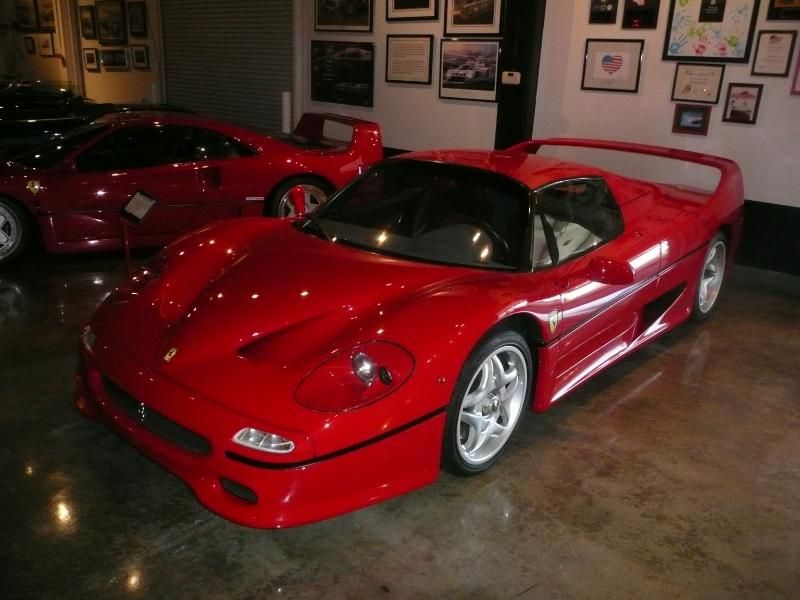 F40
There is also a pair of the Testarossa generation cars with a 512TR as well as the original model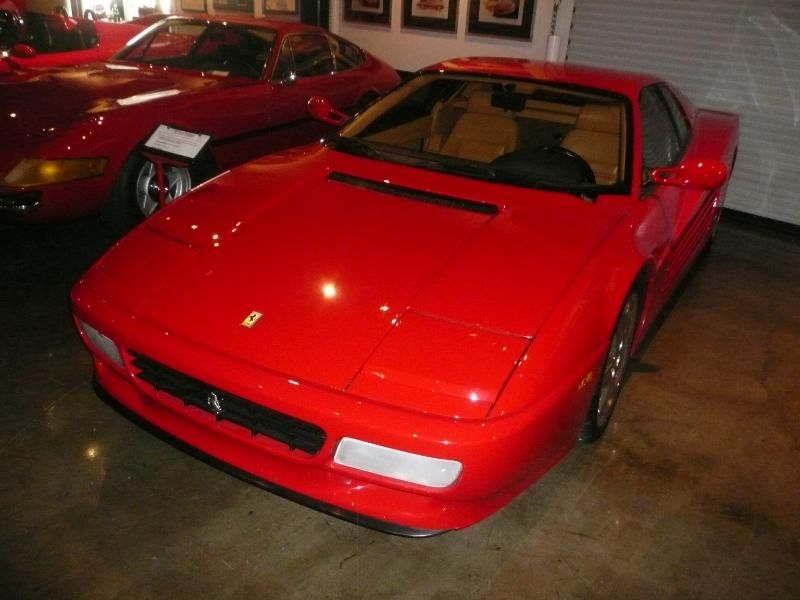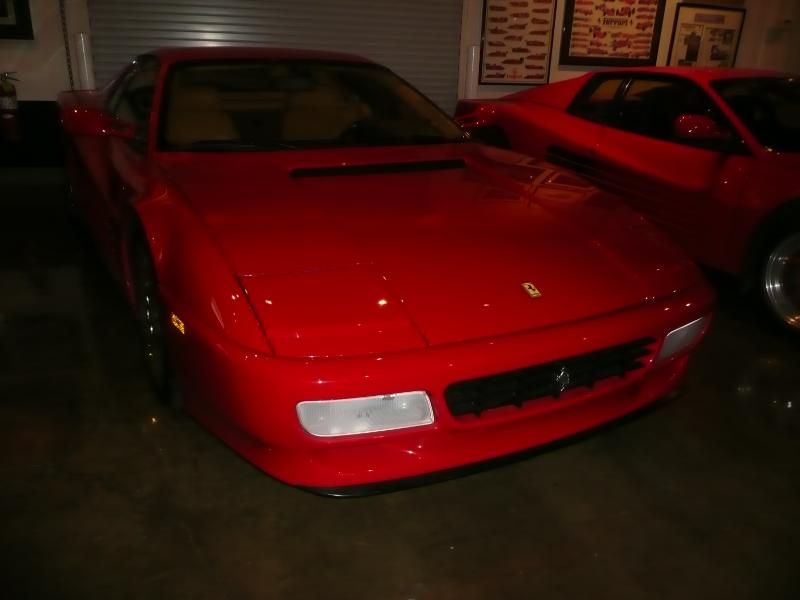 This 456 Spyder is one of just 6 such cars made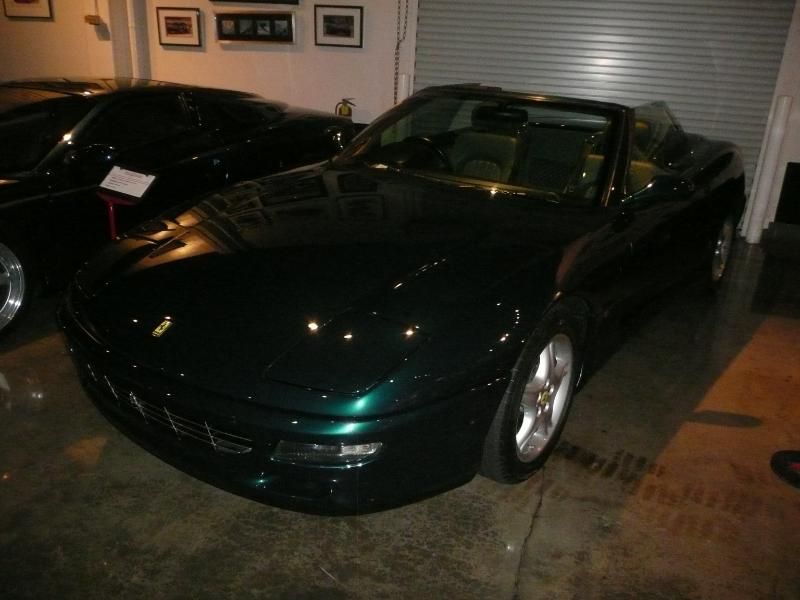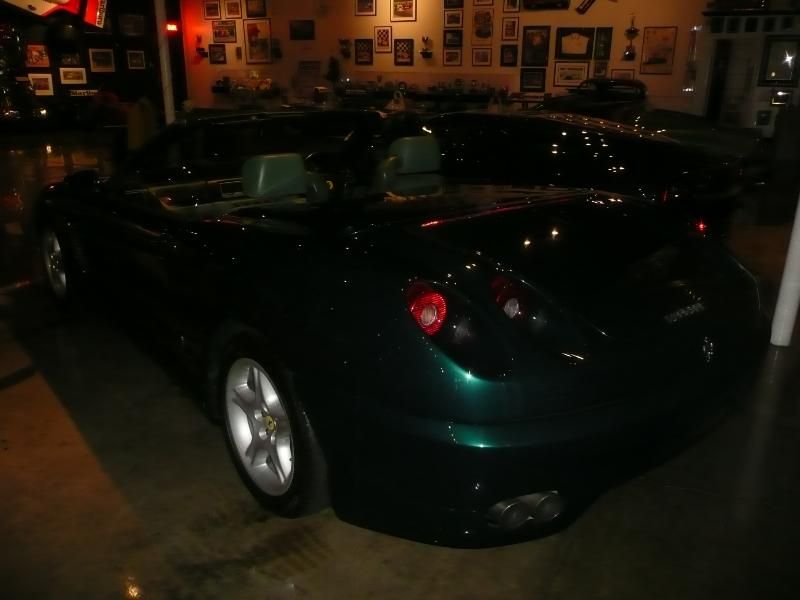 This FX is a one-off which was built on a Testarossa chassis for the Sultan of Brunei.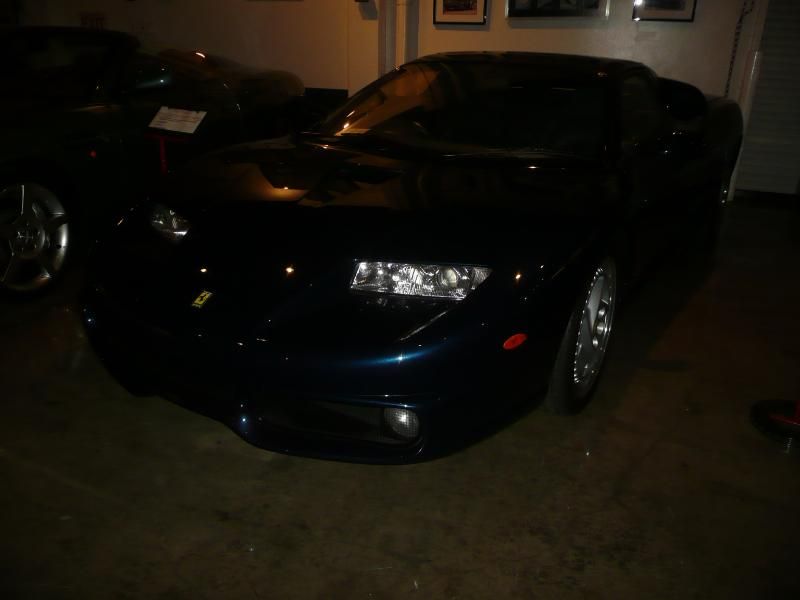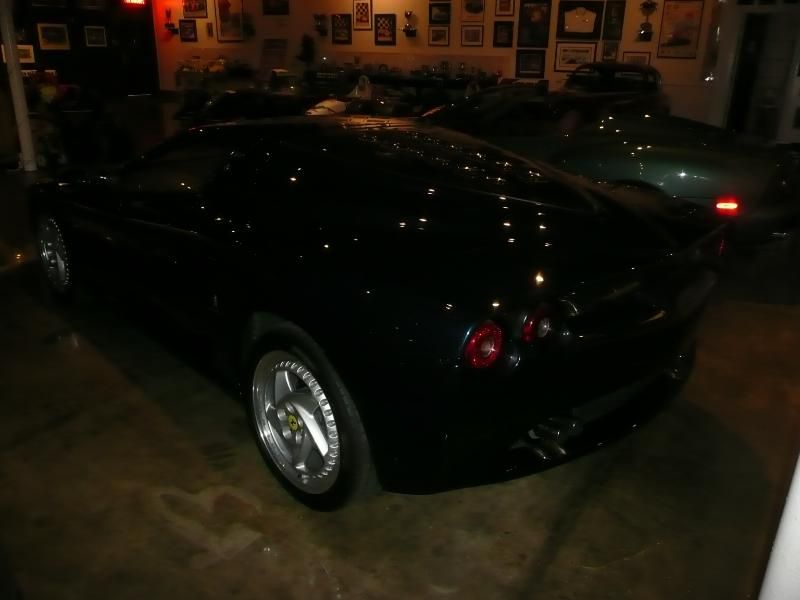 Going back a generation again, and we get to this, the BB512i, the fuel injected car was produced for the last couple of years of the life of the Berlinetta Boxer model.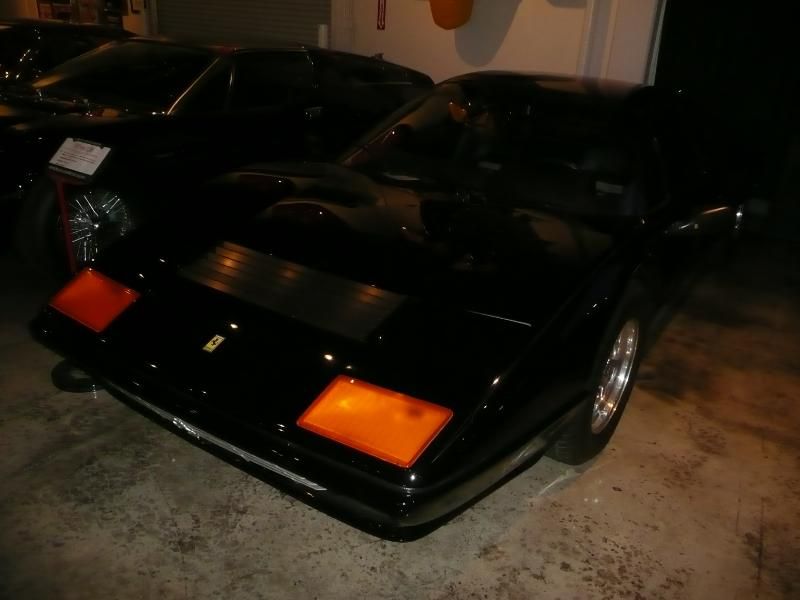 This 1974 365GTS/4 Daytona Spider is an original and not of the many converted Coupes. It was first purchased for Cher when Sonny and Cher were still married. Marconi bought it for just $125,000 which at the time was a lot of money, but you could add a nought to that value now.  There is a 365 GTB/4 Coupe model as well.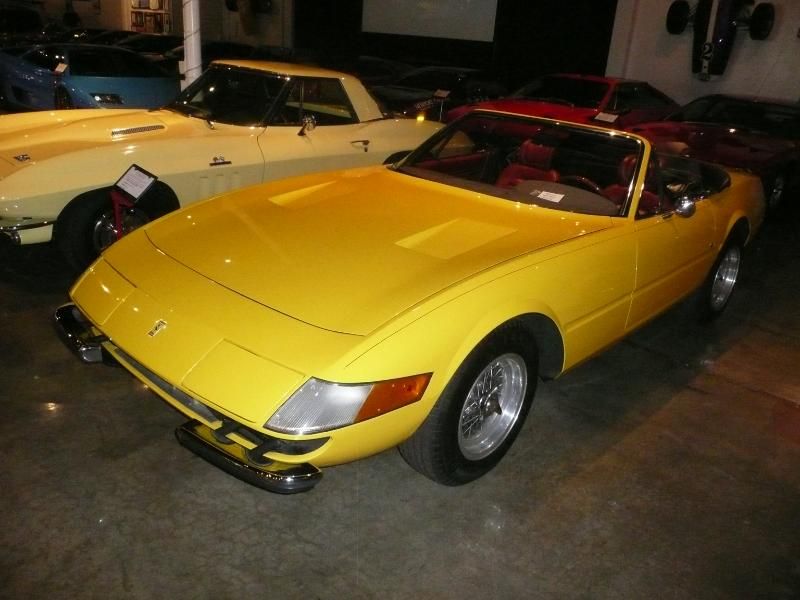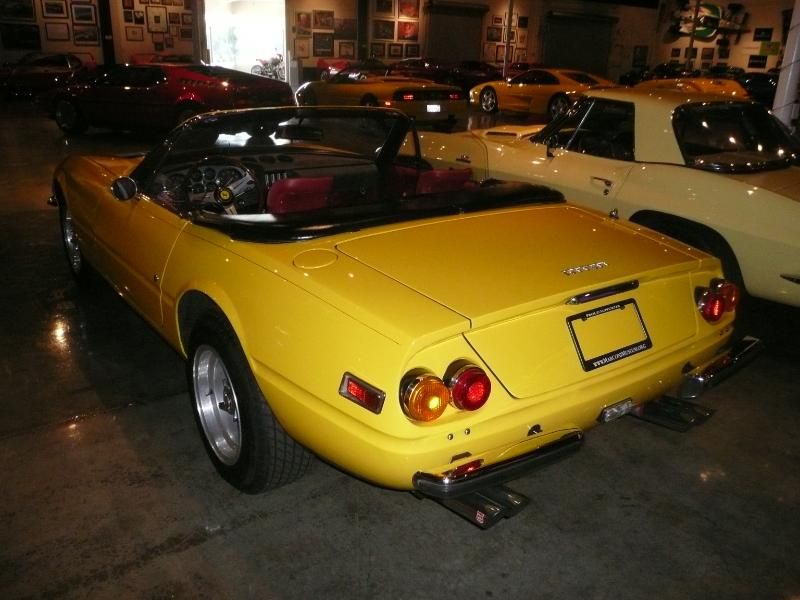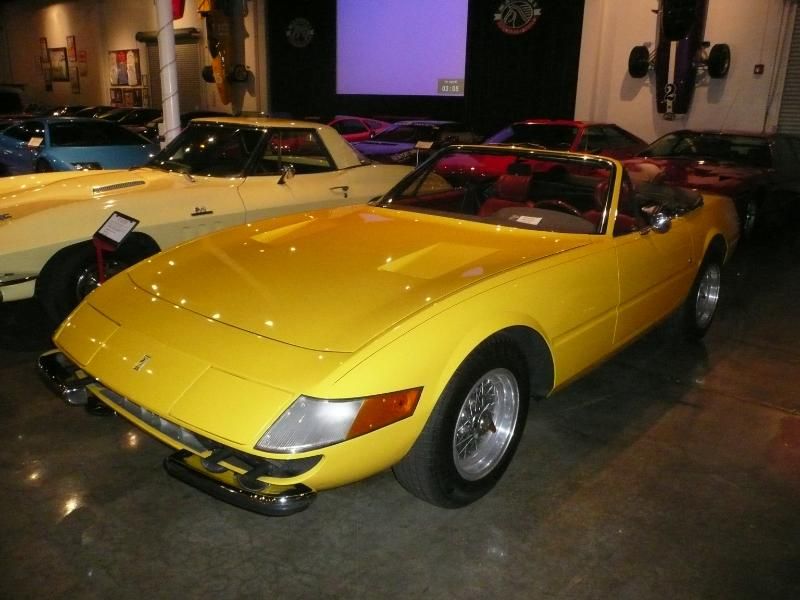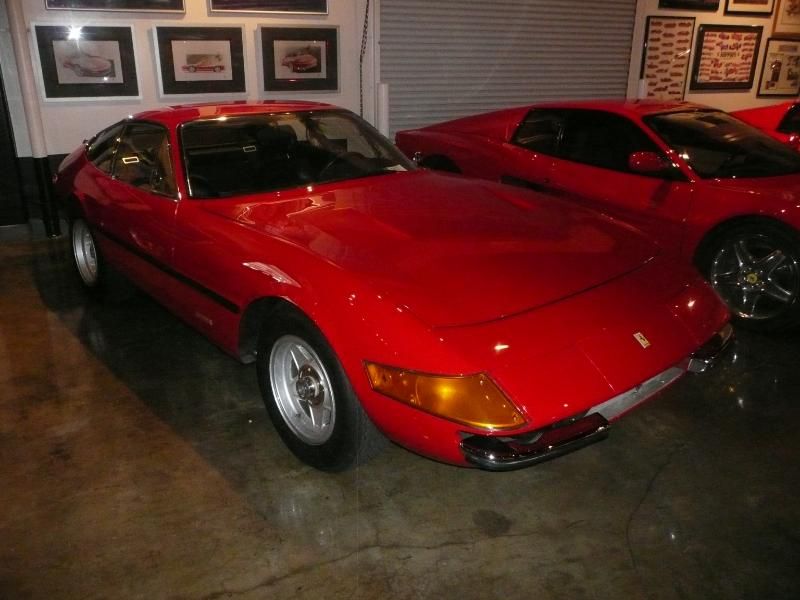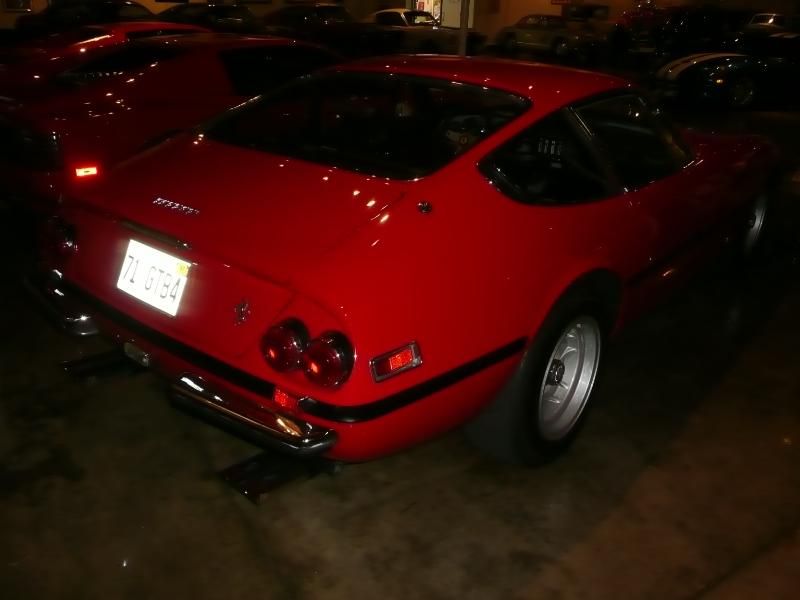 From the 348/355 model range were a 348 Spider, an F355 Coupe and a Competizione model.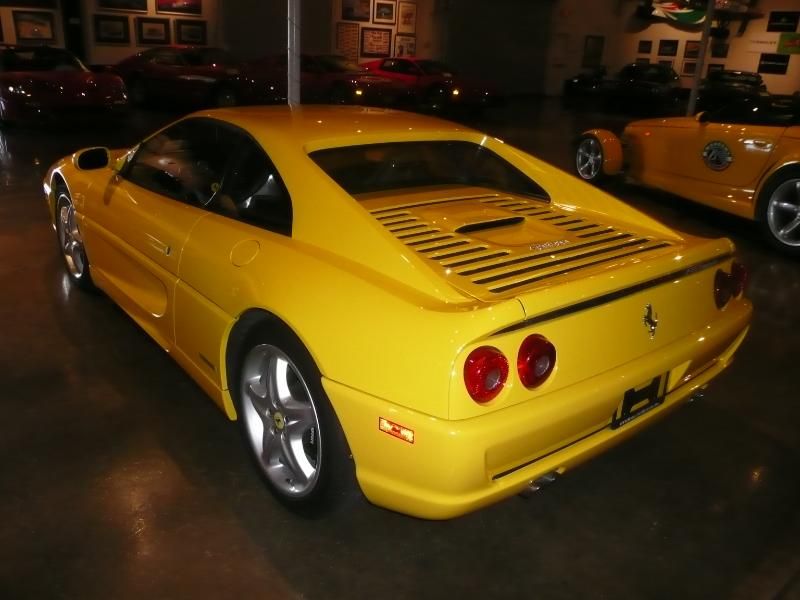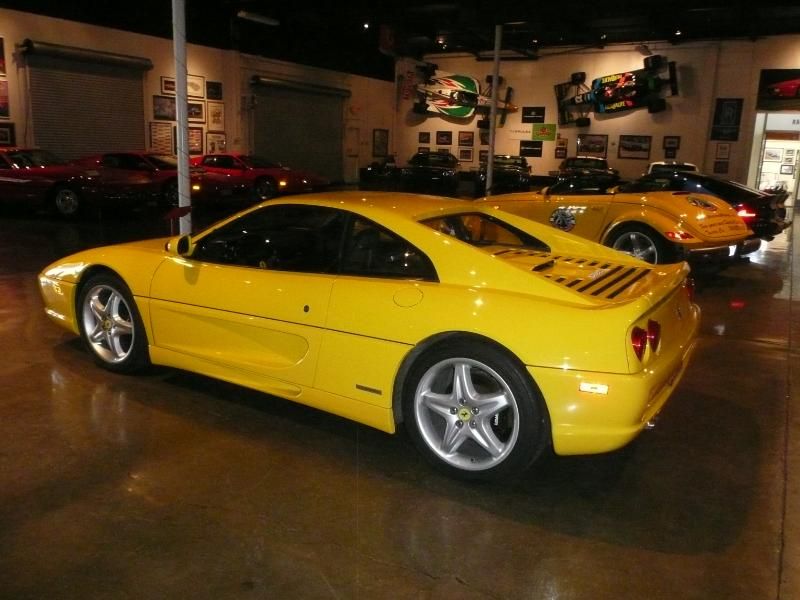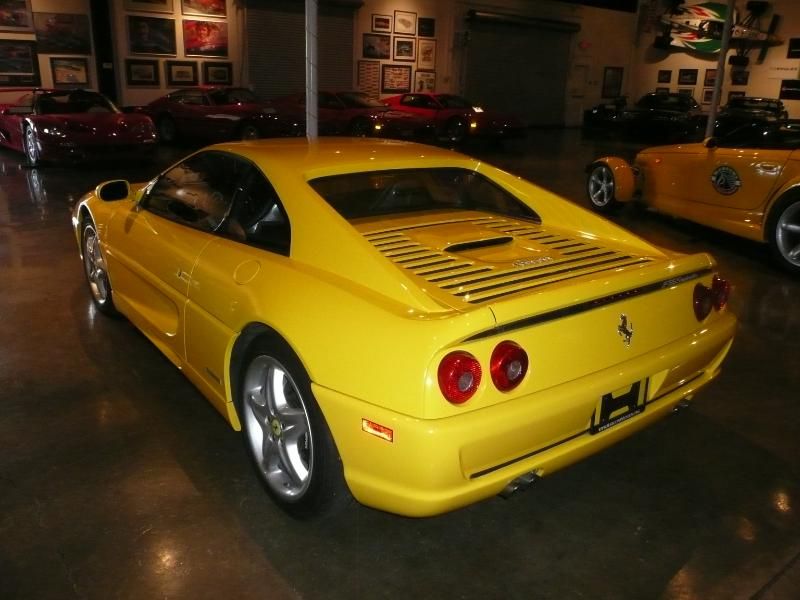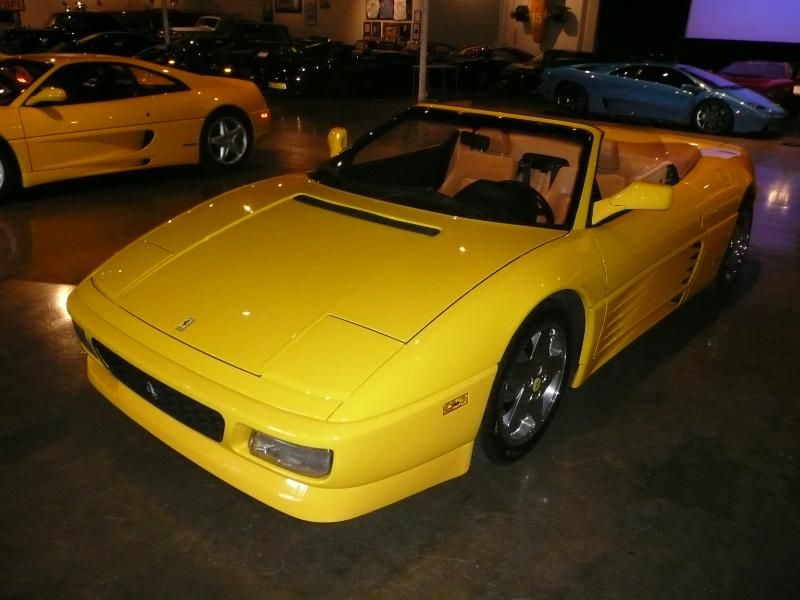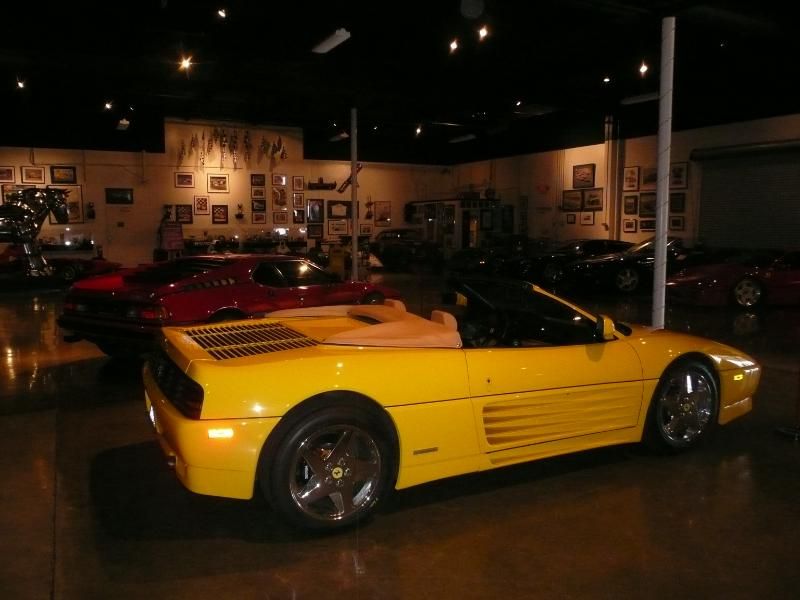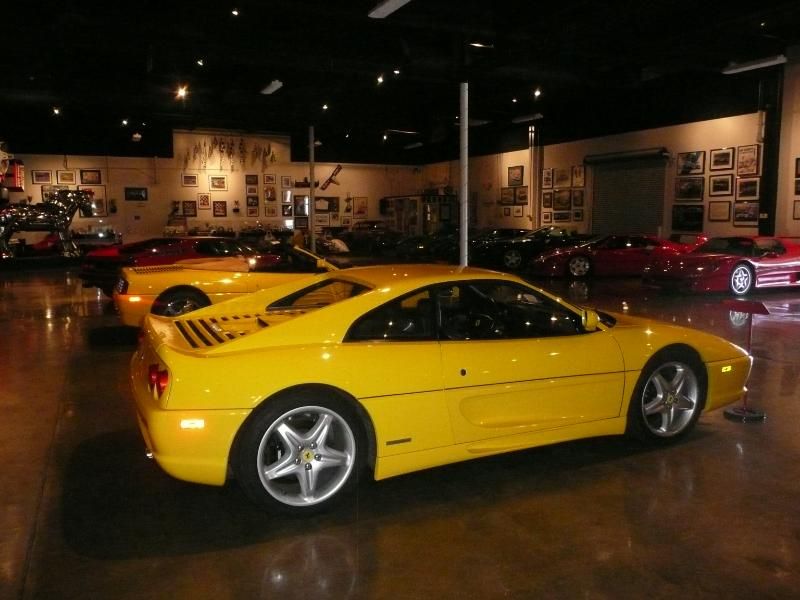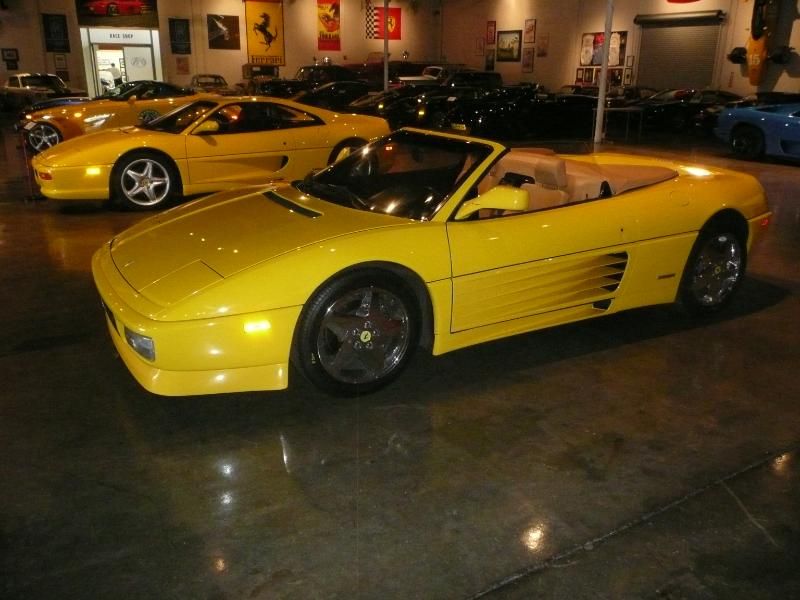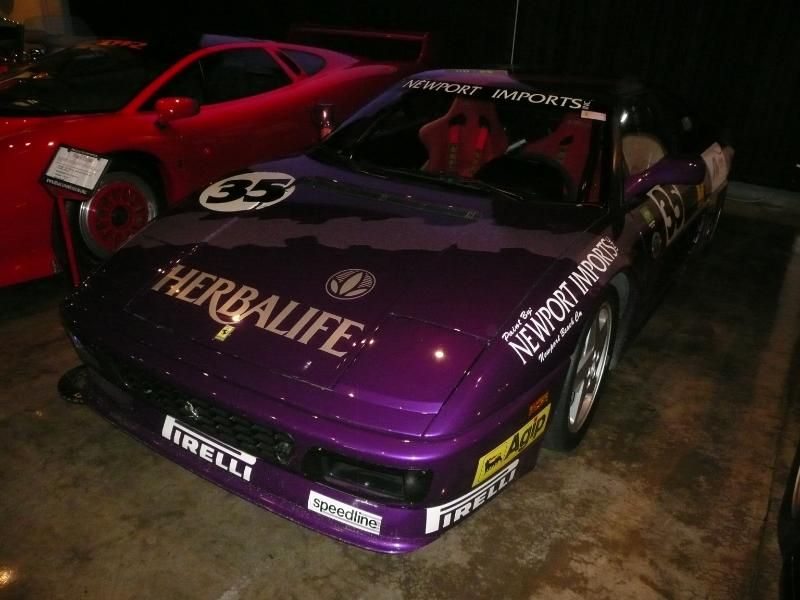 This 1972 246GT Dino is finished in a particularly unusual (but original) colour. It is accompanied by the 246 GTS model.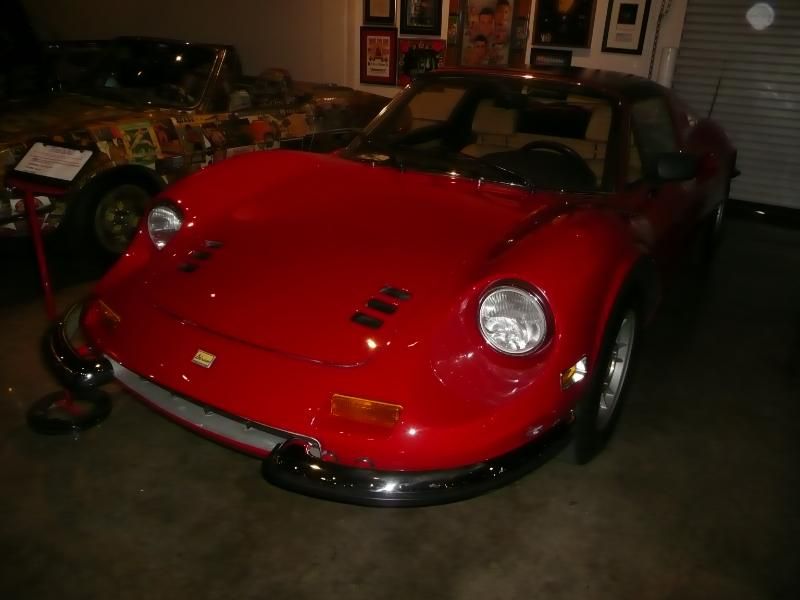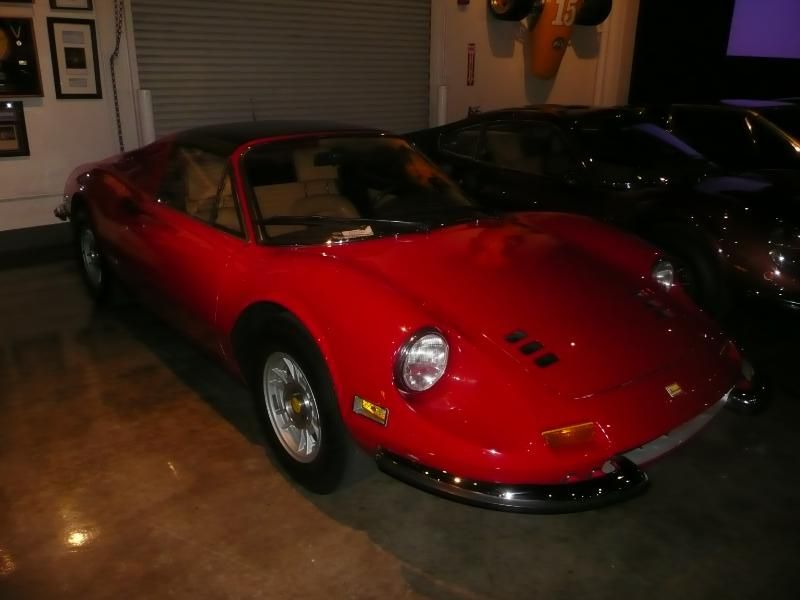 550 Maranello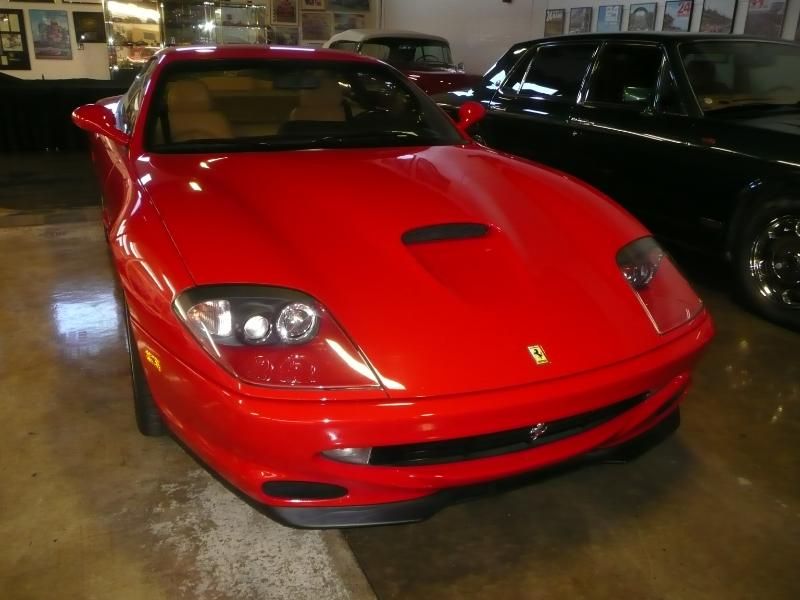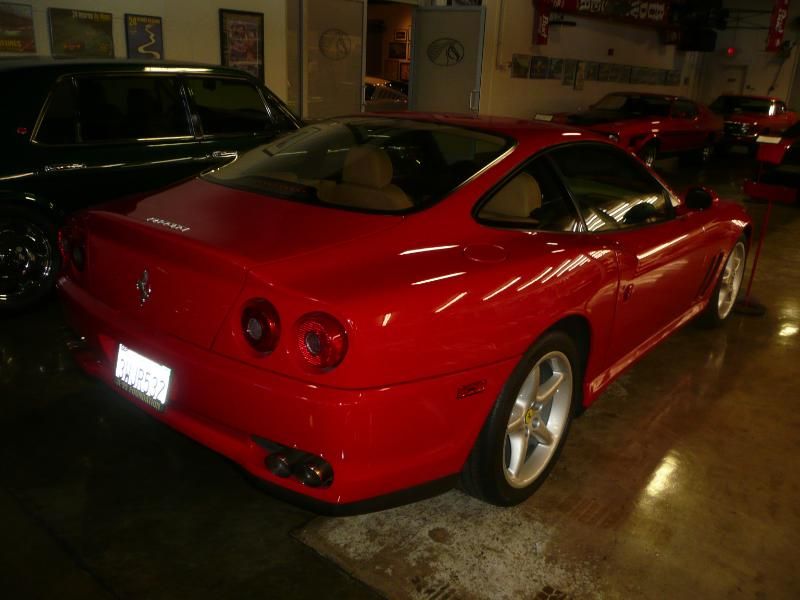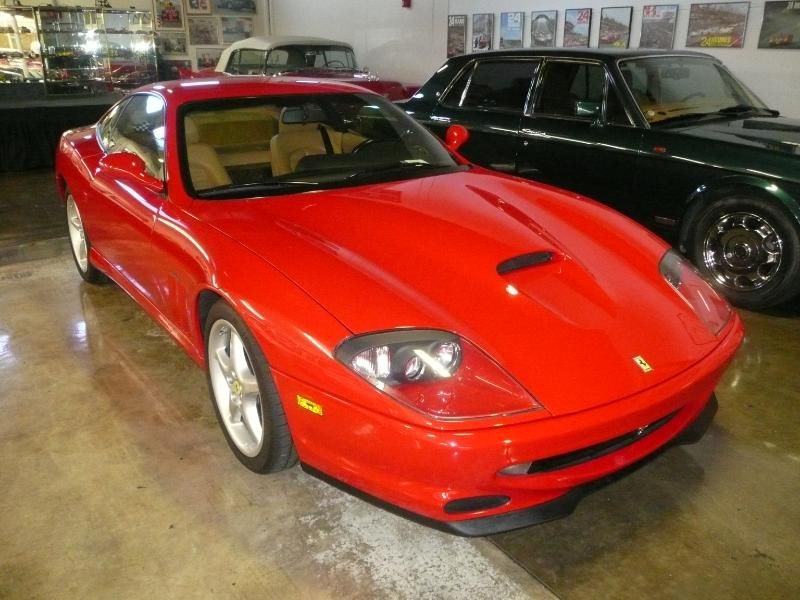 Oldest Ferrari in the collection is this 1950 195S, one of three left in the world. Marconi drove this in the Mille Miglia in the late 1980s.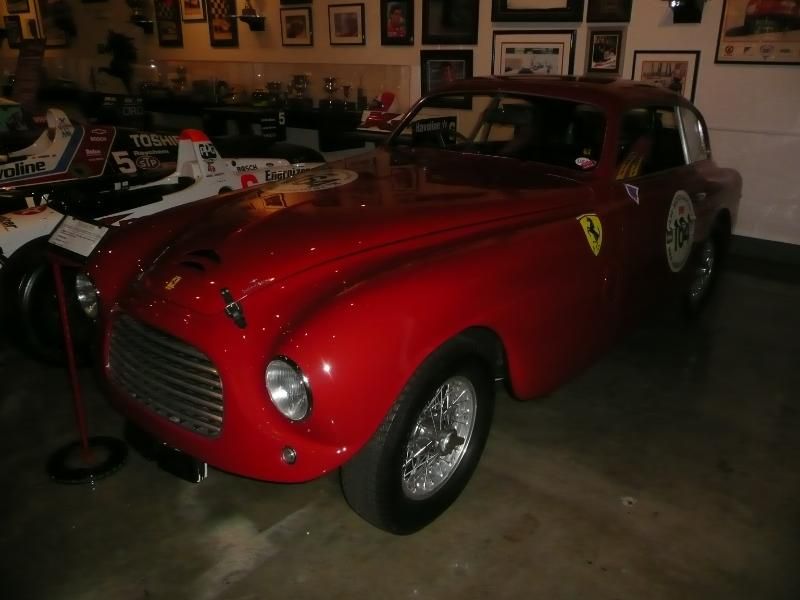 FIAT
This little 850 Spider was absolutely covered in promotional material by its boxing owner.
FORD
One of the oldest vehicles in the collection is this Model A.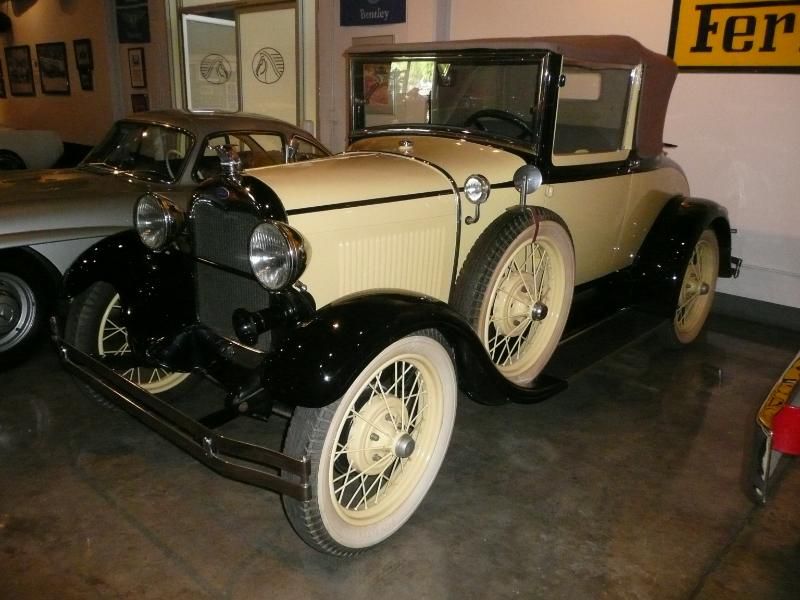 There were three examples of the Shelby Mustang: a 1965 Shelby GT-350, with Carroll Shelby's signature on the bonnet of the car and the later GT500.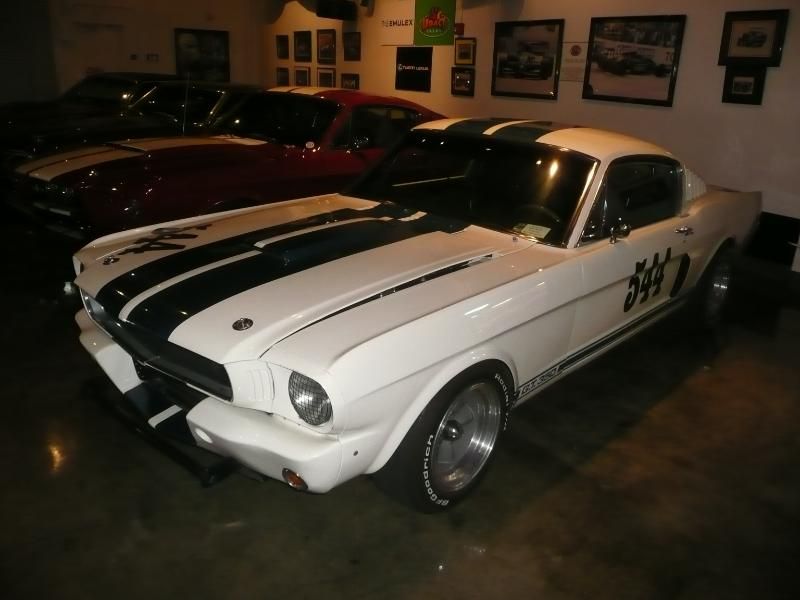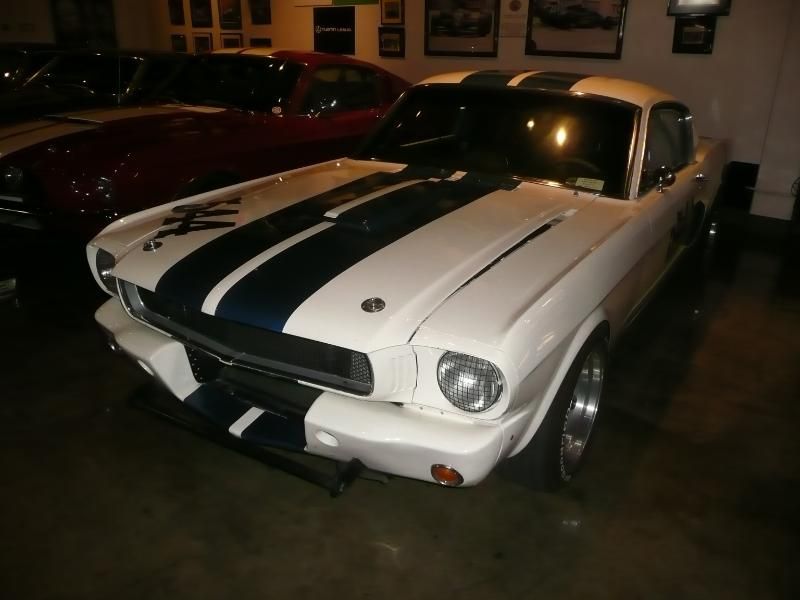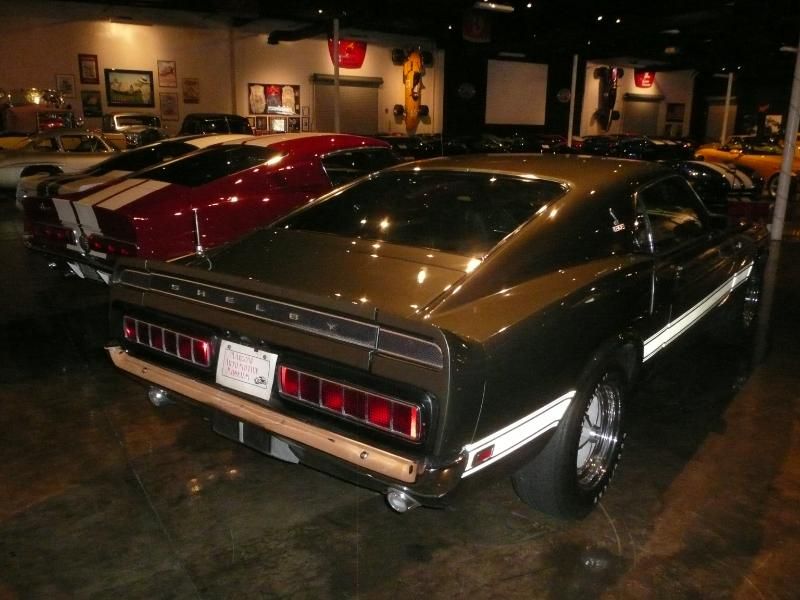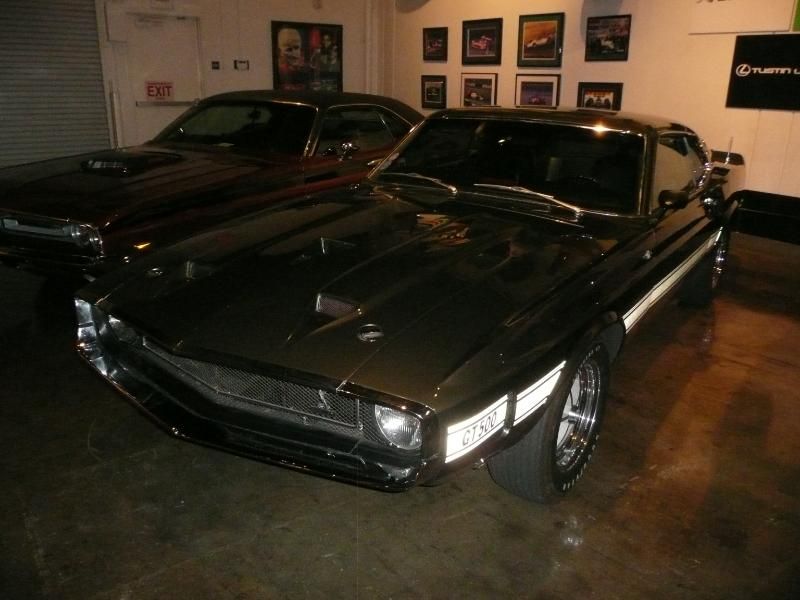 This were a pair of Mach 1 Mustangs dating from 1971 and 1972.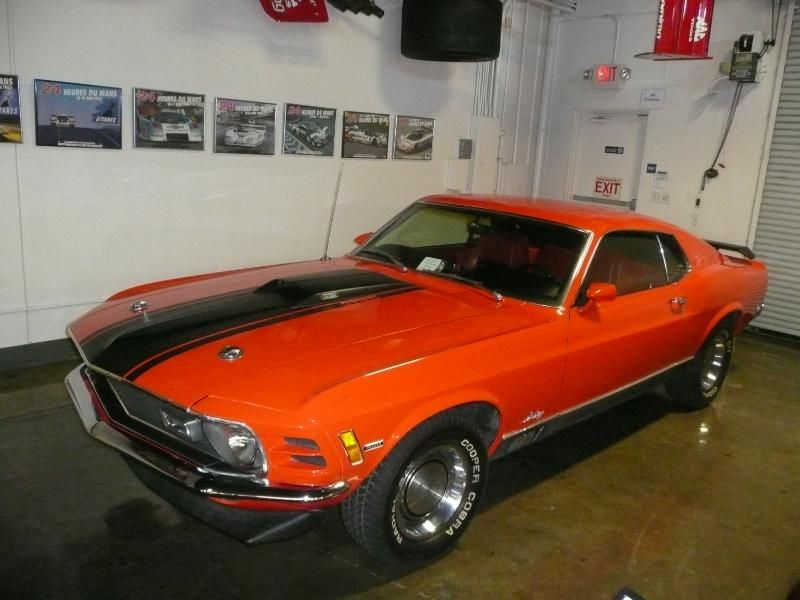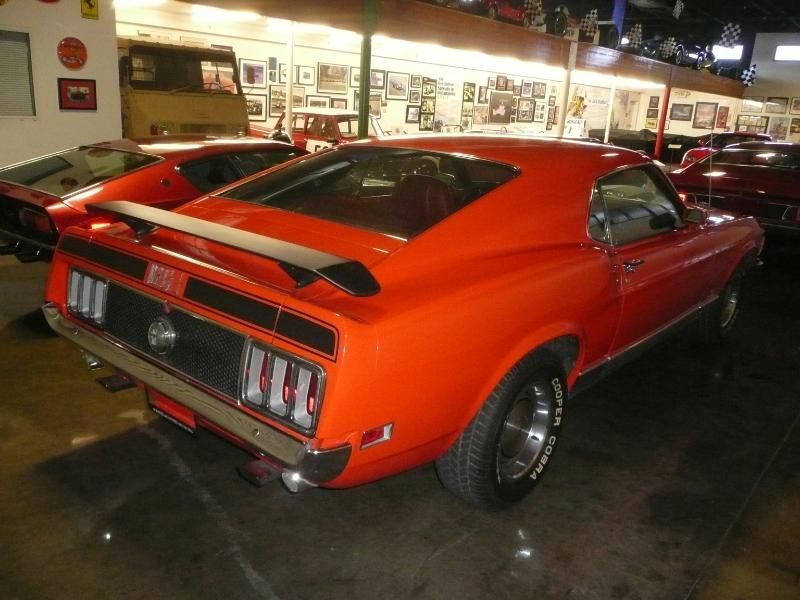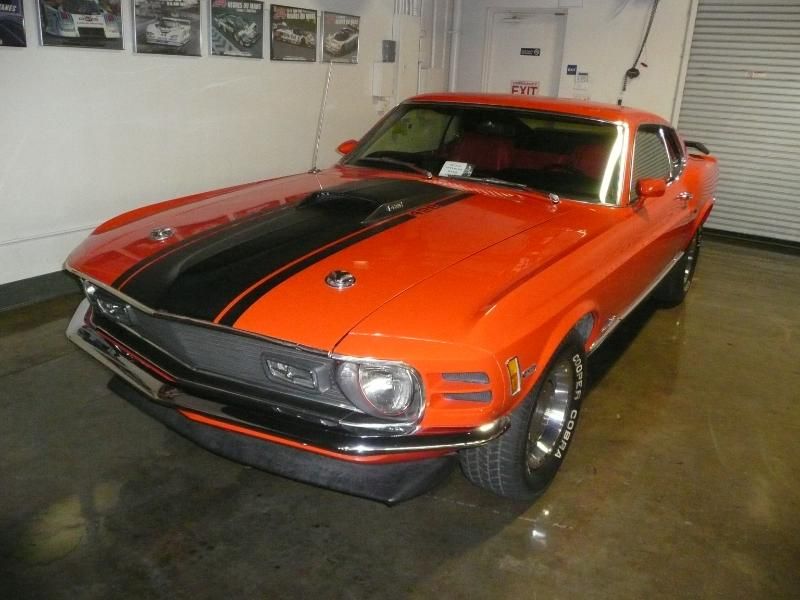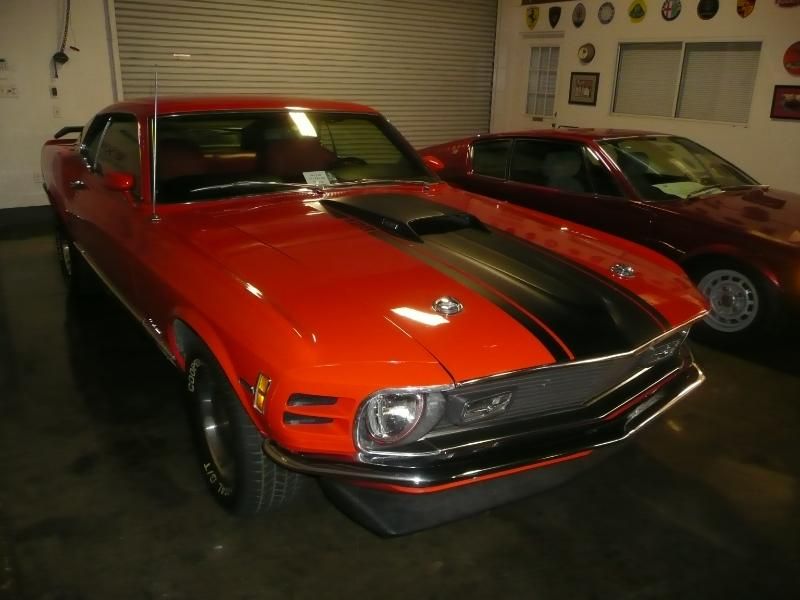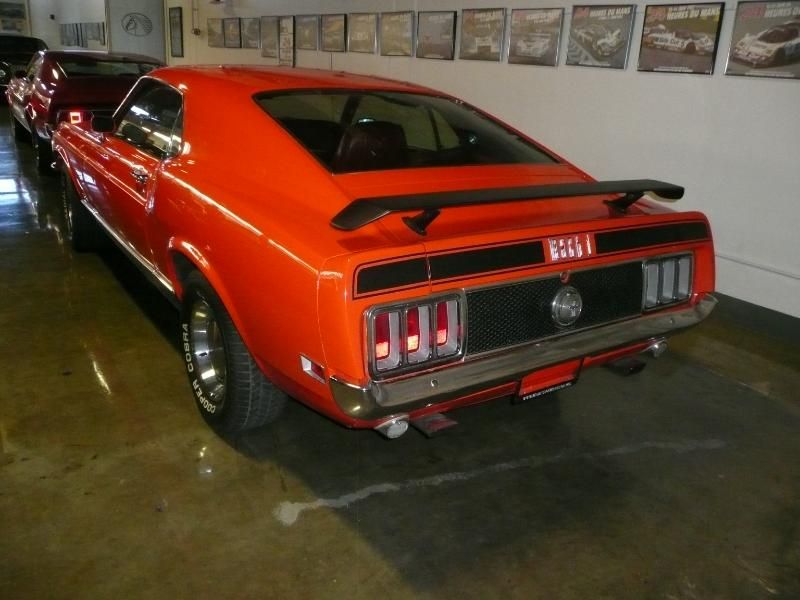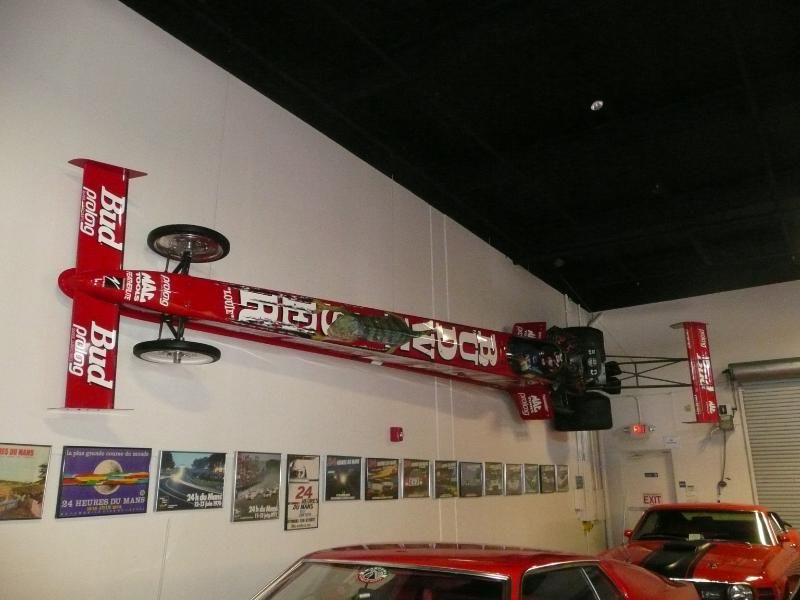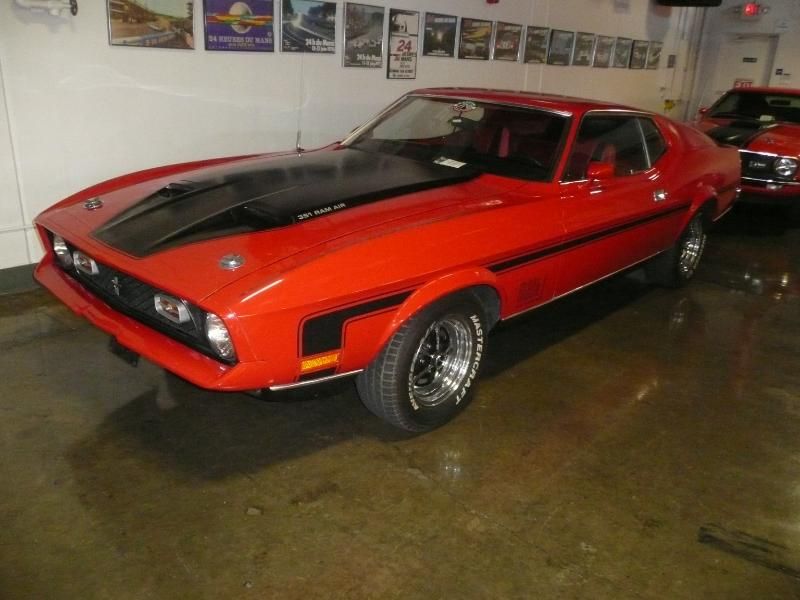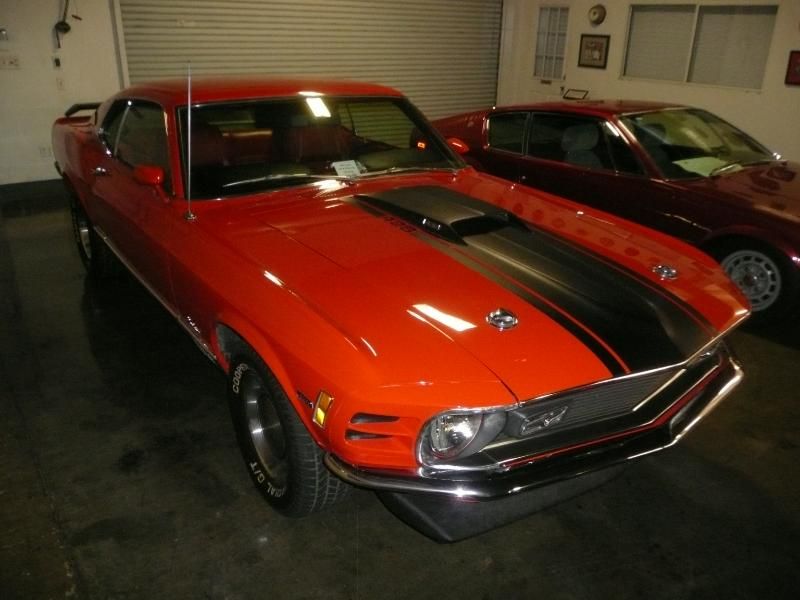 Final Ford was this Hot Rod based on a 1930s V8 model.
GIACOBBI
A real puzzler this. Styled by Tom Tjaarda, this is a one-off car called Sinthesis 2000, based on a Lancial Flavia chassis.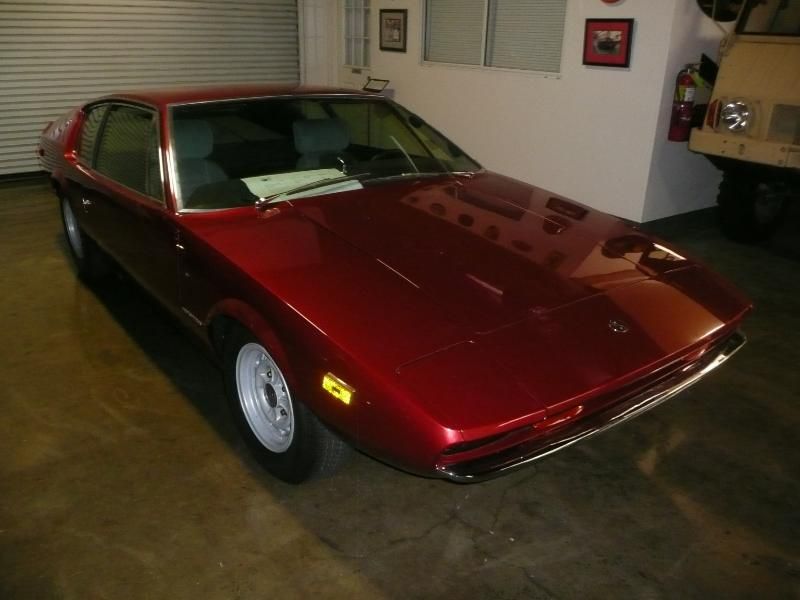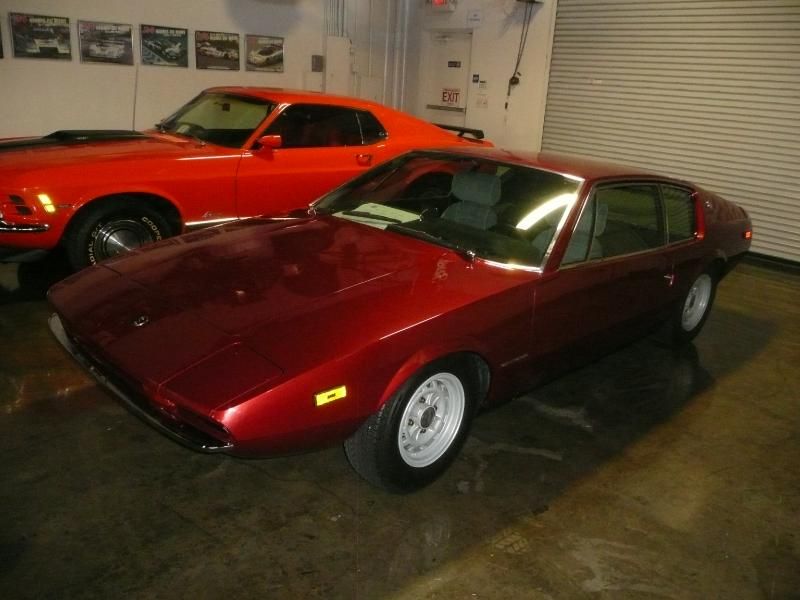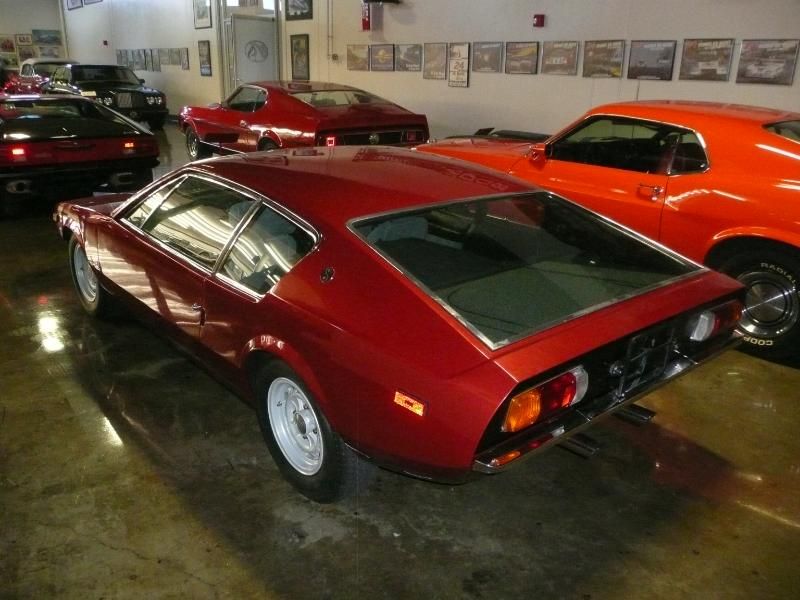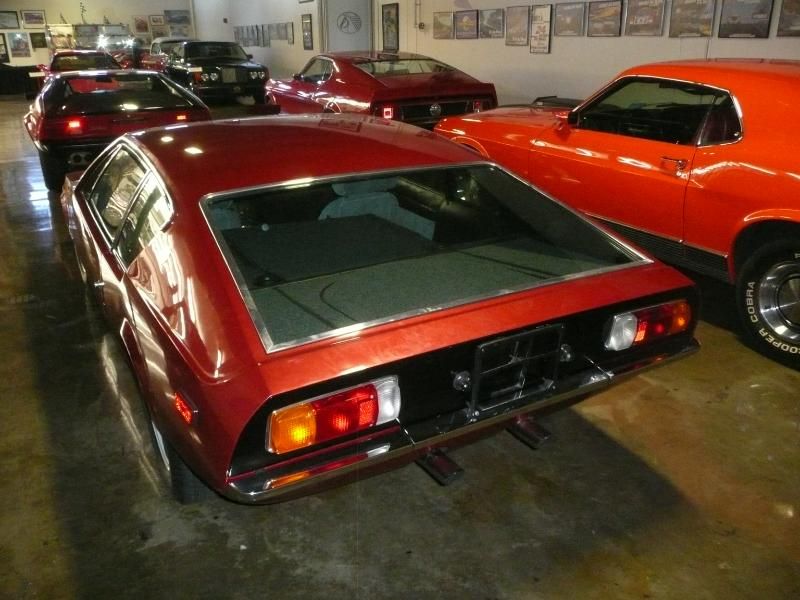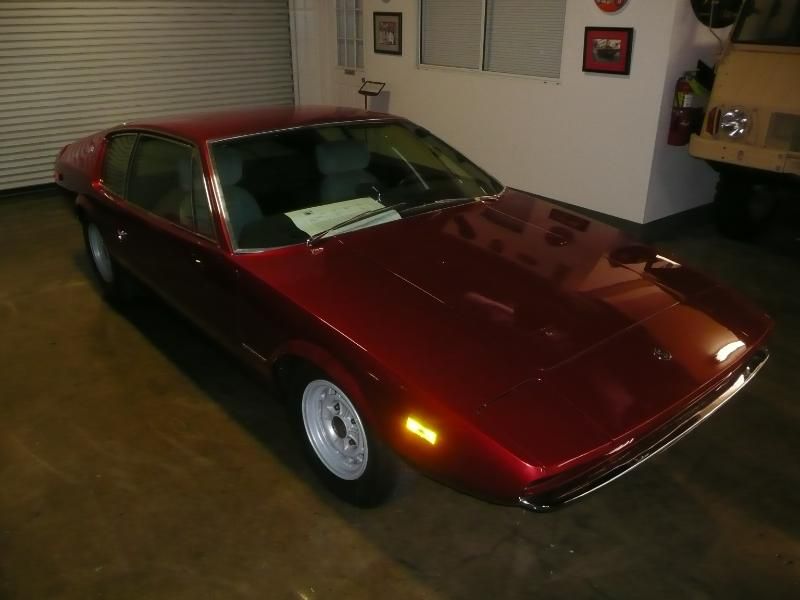 JAGUAR
A couple of Jaguars: a XJ220S and what the Americans called the XKE, in Series 3 guise.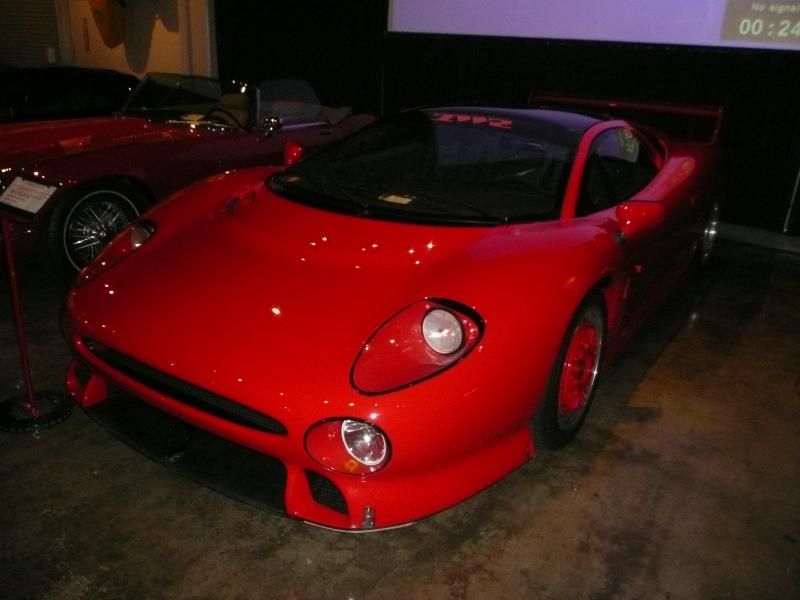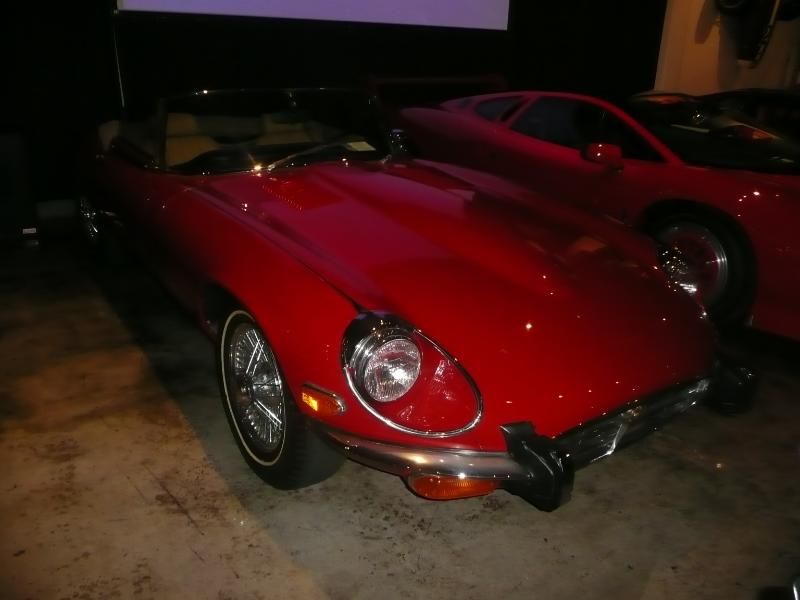 LA FRANCE
This splendid Fire Engine was made by La France, renowned for producing the most impressive machines of the era.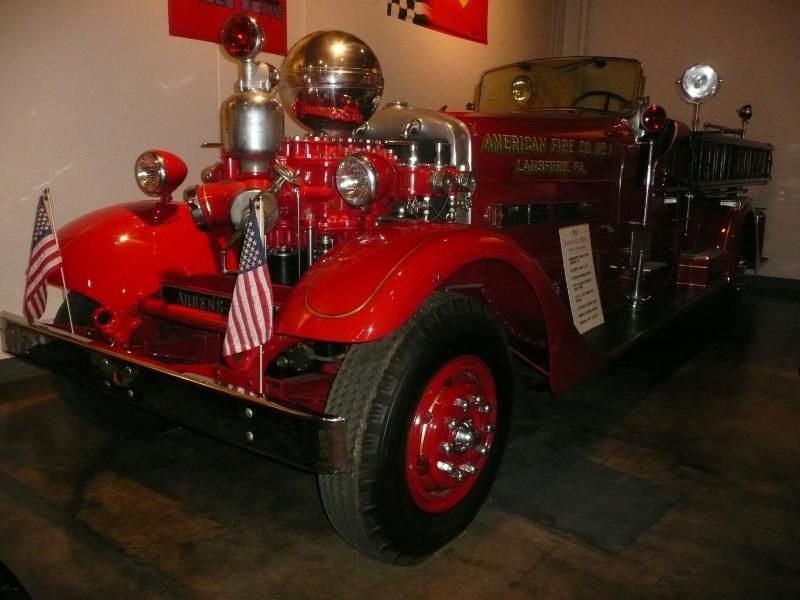 LAMBORGHINI
Three older Lamborghini in the collection are an Espada, a Jarama and Countach Anniversary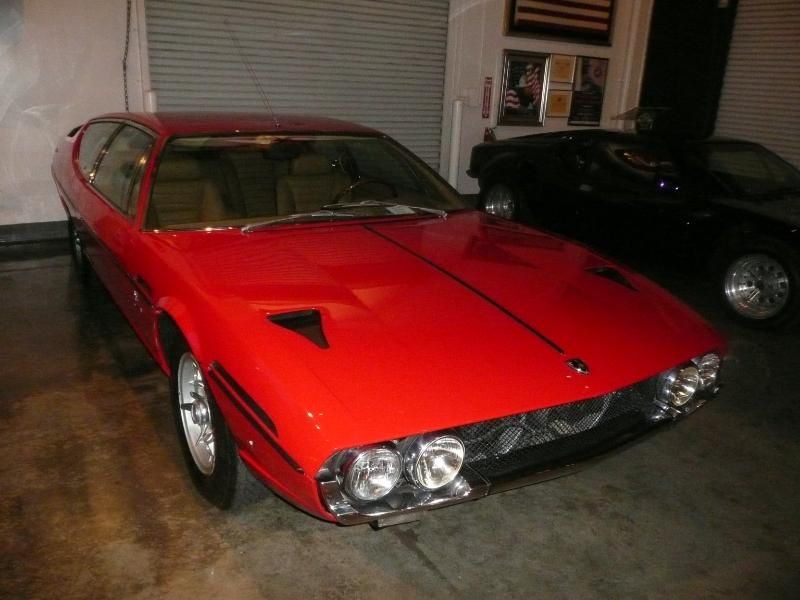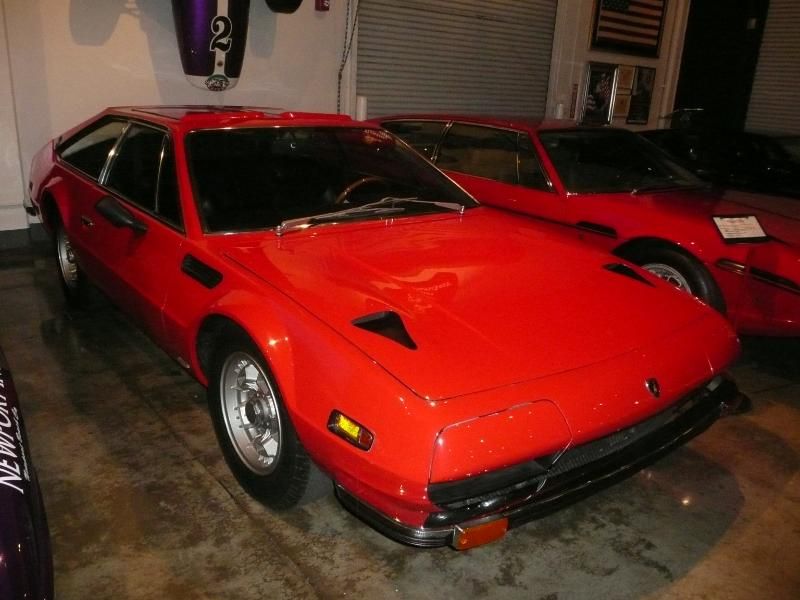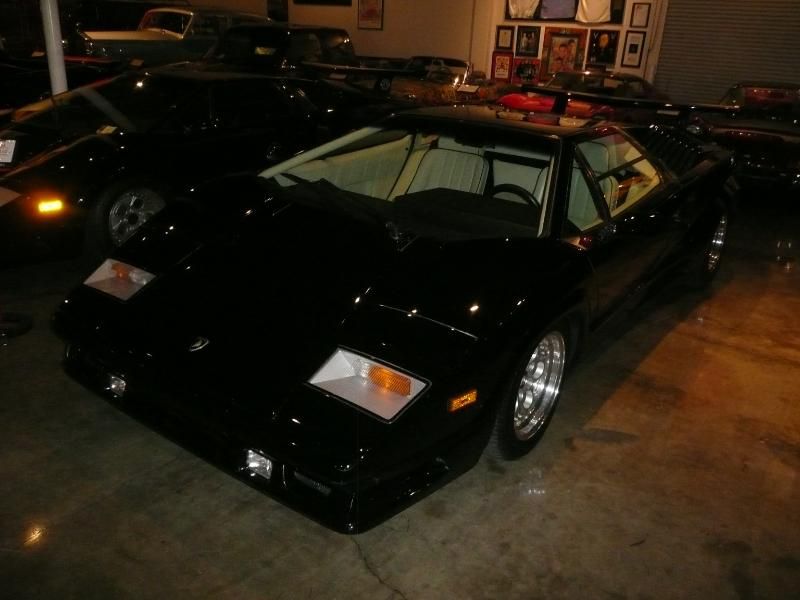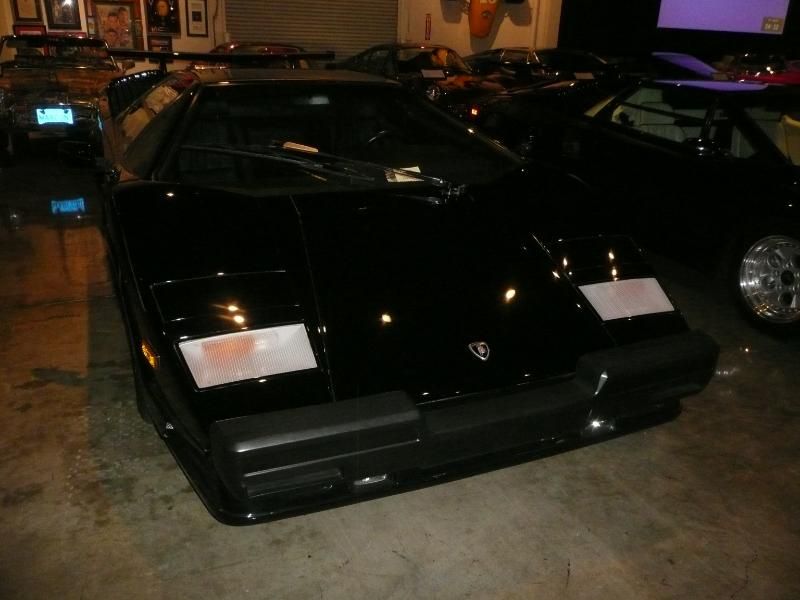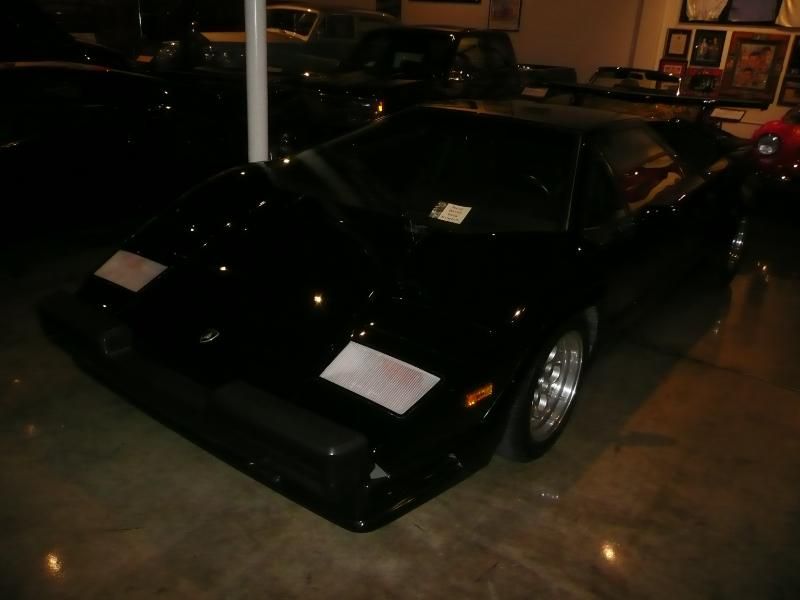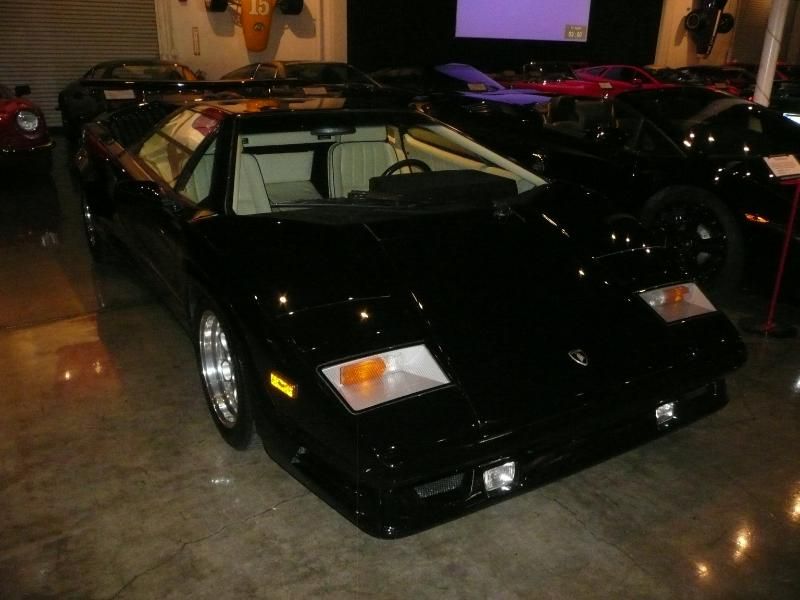 From, more recent times were a Diablo and a Gallardo Spider.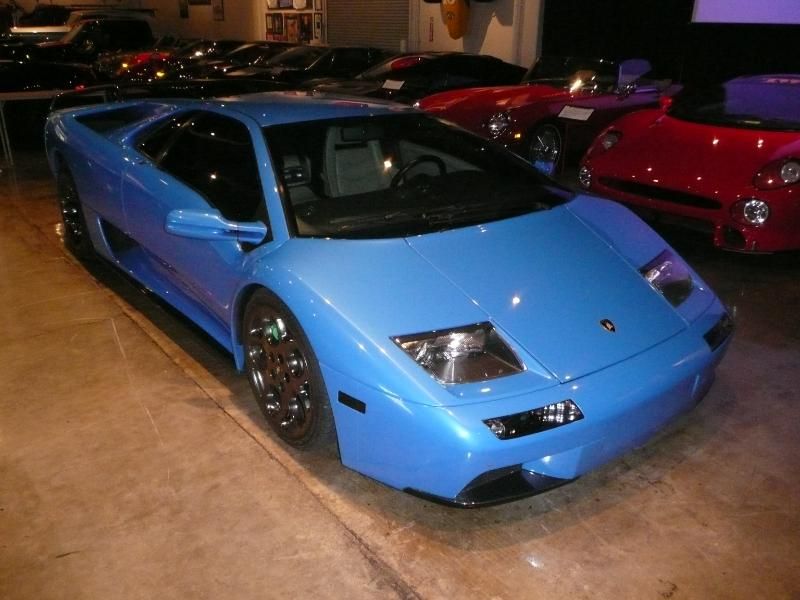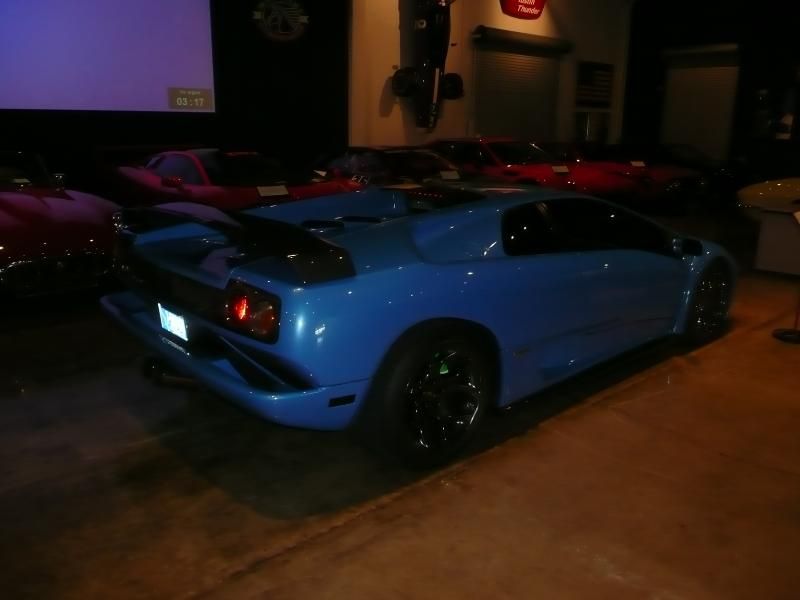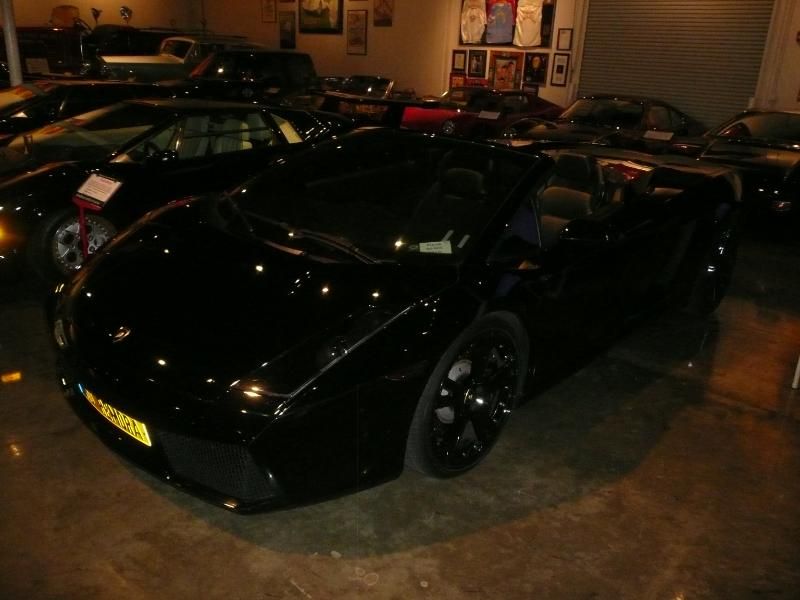 MARCOS
Tucked away at roof level is this Marcos 1800GT.
MASERATI
One of the most under appreciated supercars of the 1970s, the lovely Bora.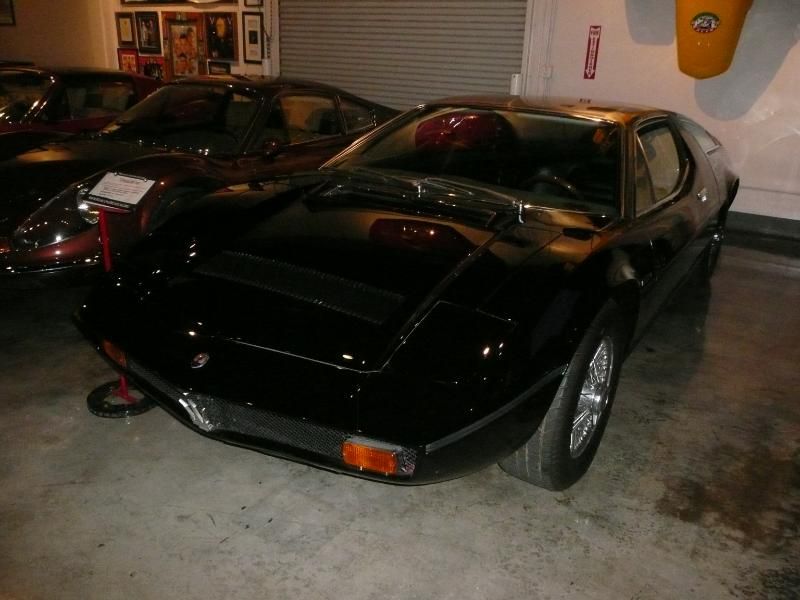 MERCEDES-BENZ
300SL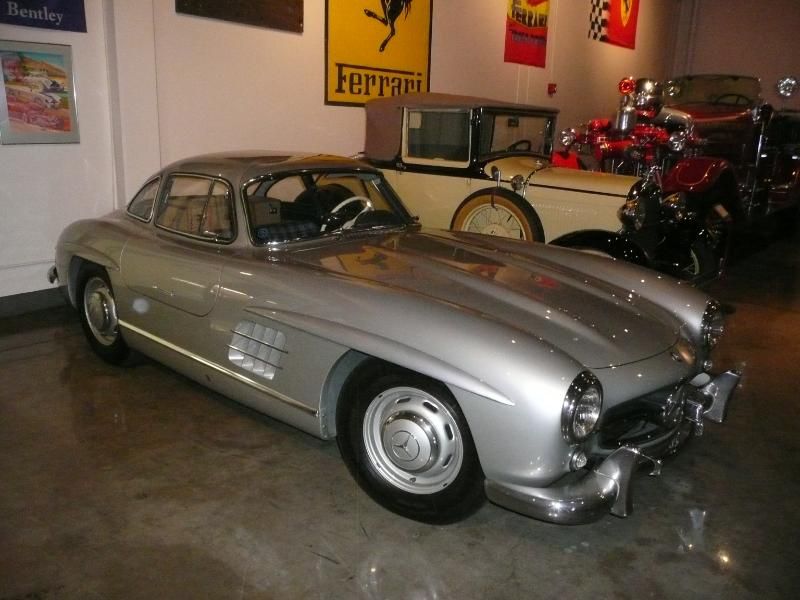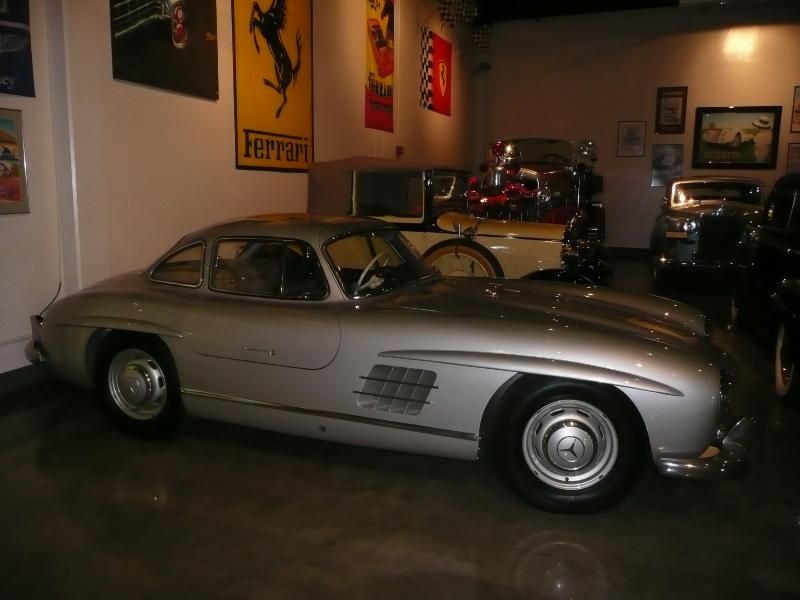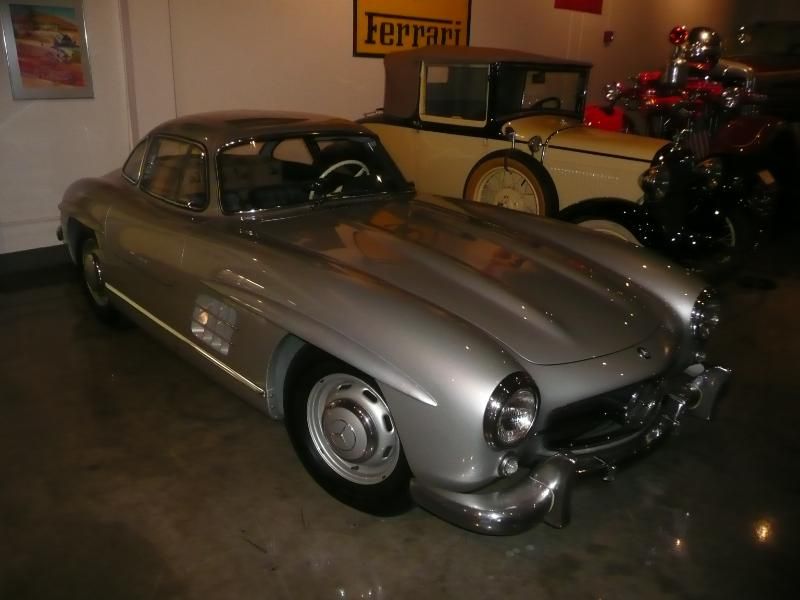 PLYMOUTH
The Prowler.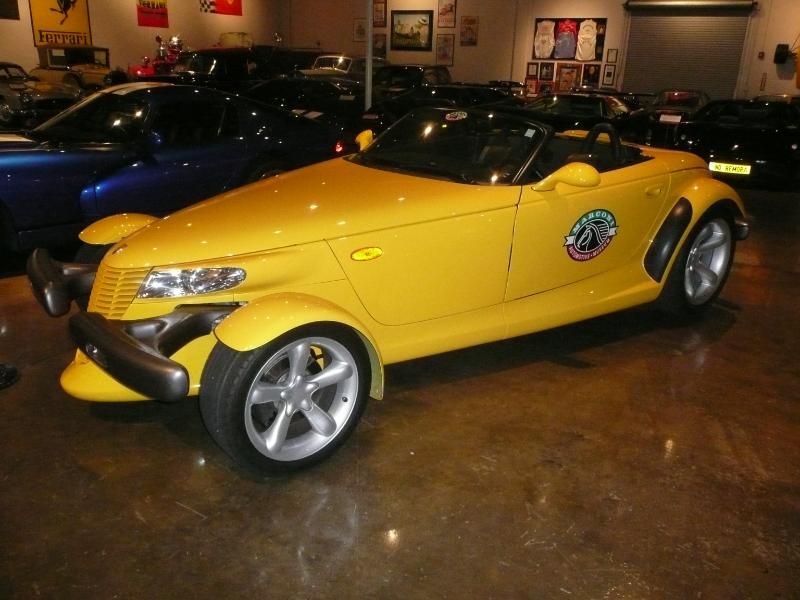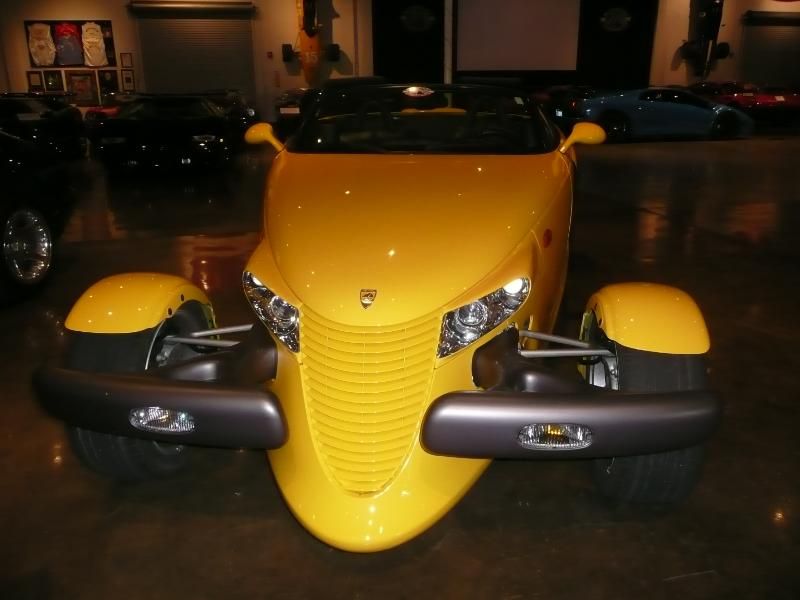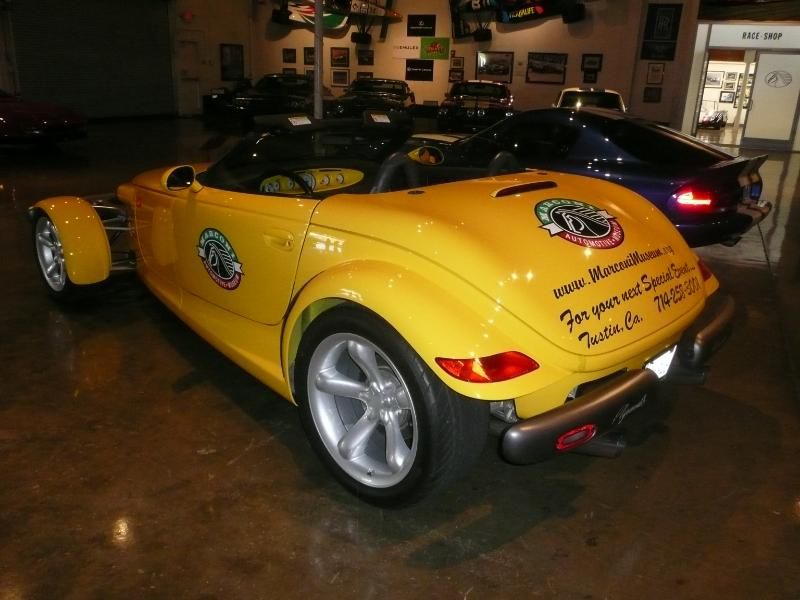 ROLLS-ROYCE
Silver Wraith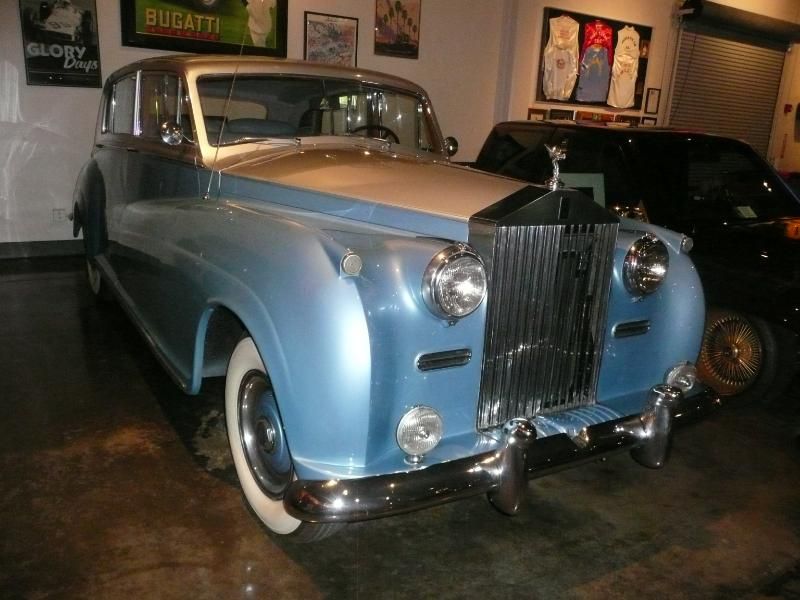 RACING CARS
The collection includes a number of racing cars, as well, reflecting Marconi's love of motor sport. In 1994 he joined the SCCA and raced professionally in the Long Beach Grand Prix, in a black Formula Atlantic car and finishing 8th, a creditable performance indeed, but all the more impressive given that he was 57 and the oldest driver ever to qualify.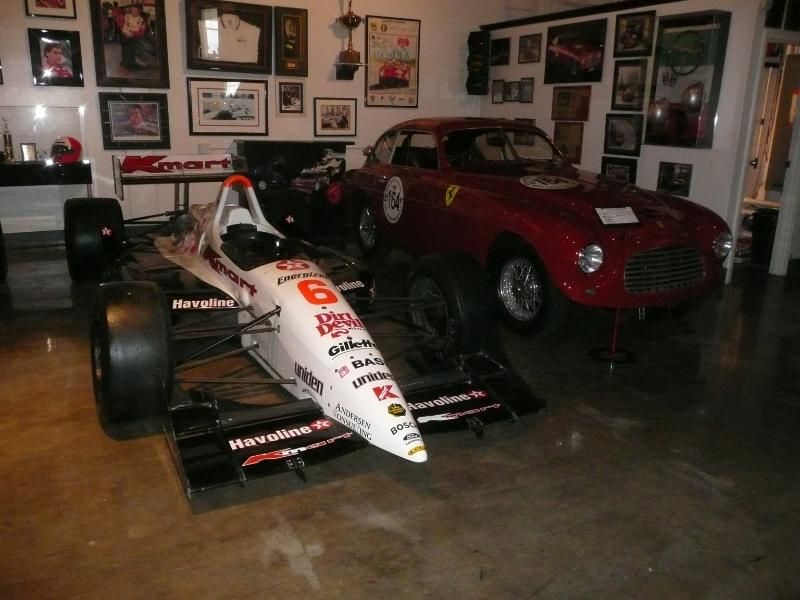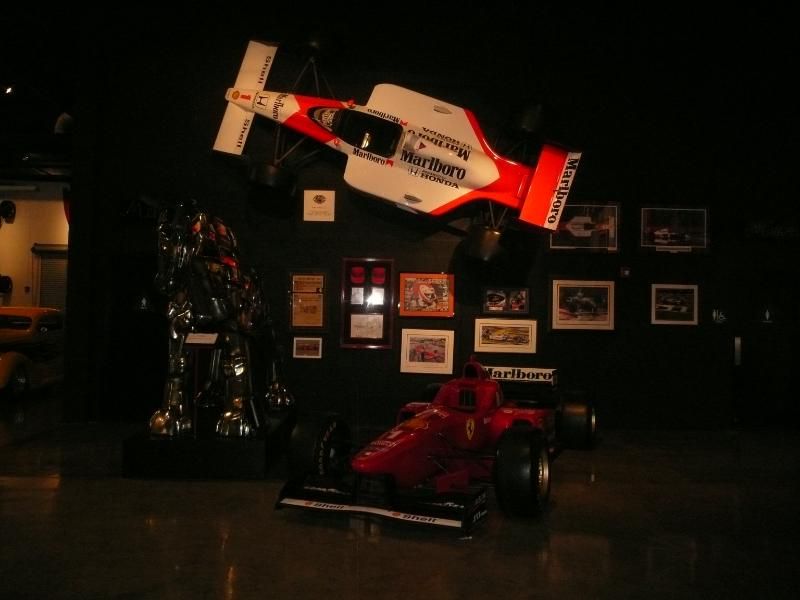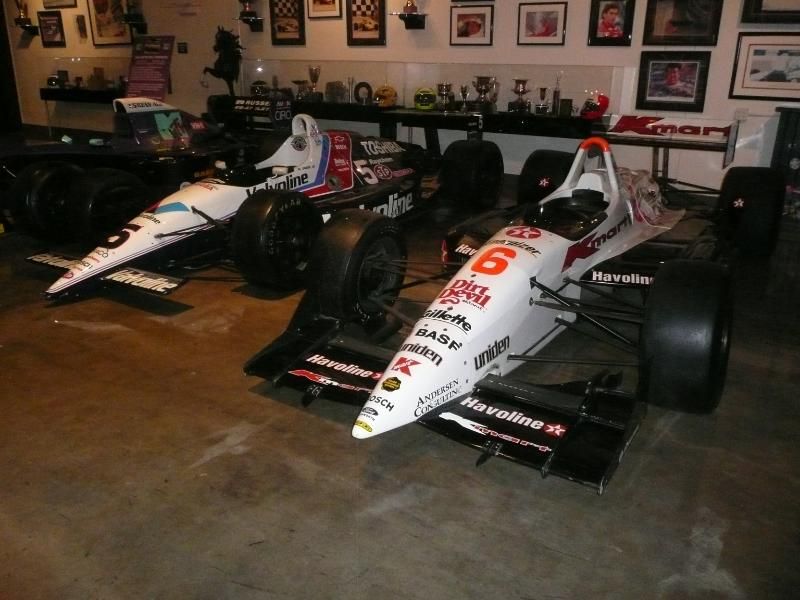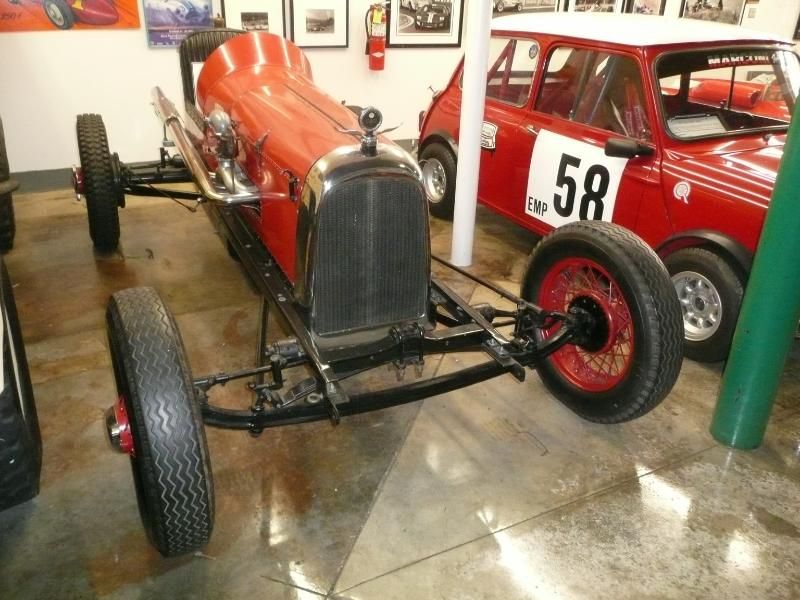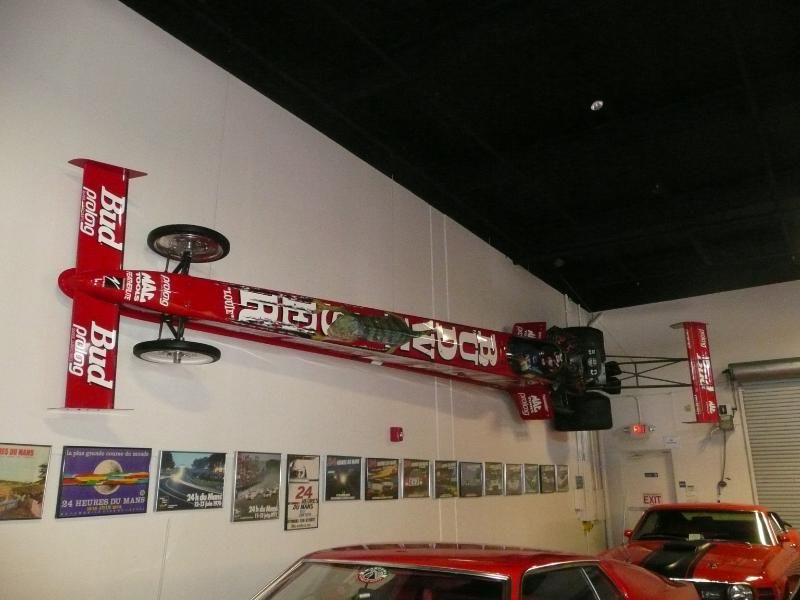 This Ferrari was driven by Michael Schumacher in the first year that he drove fro Ferrari. It is one of few – if not the only – modern Formula 1 cars in America with a working engine.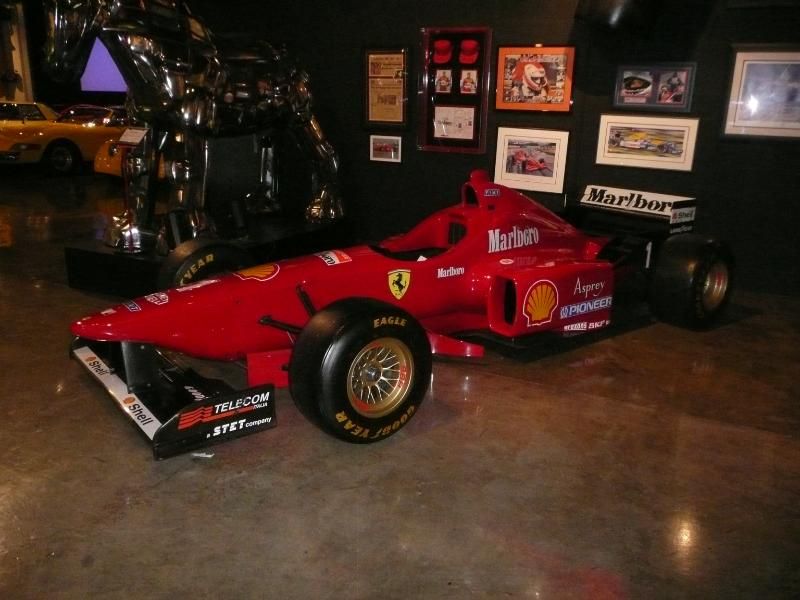 This 1962 Lotus 51 was raced by Marconi in vintage racing series , at which time it was painted bright orange, but it was repainted when the CEO of the museum, Priscilla Morroe, a competitive racer herself asked for it it to be toned down a little.  
Lotus 23B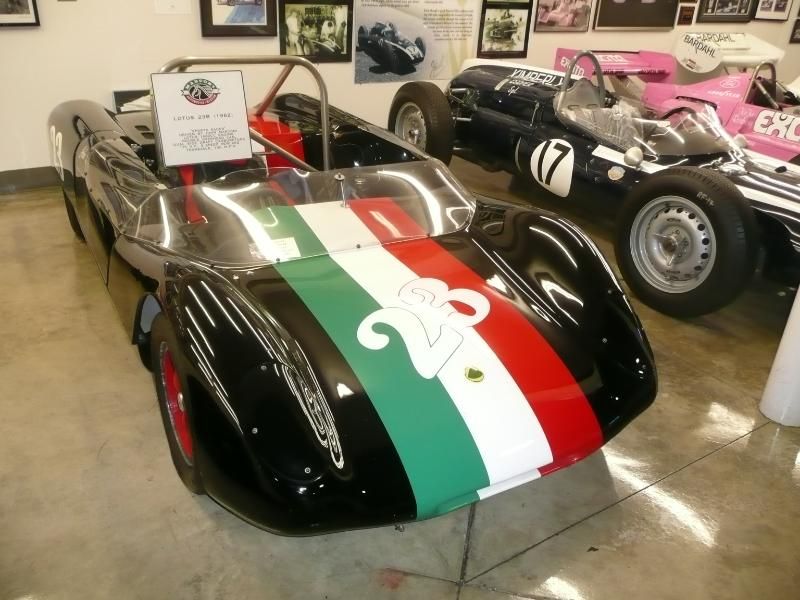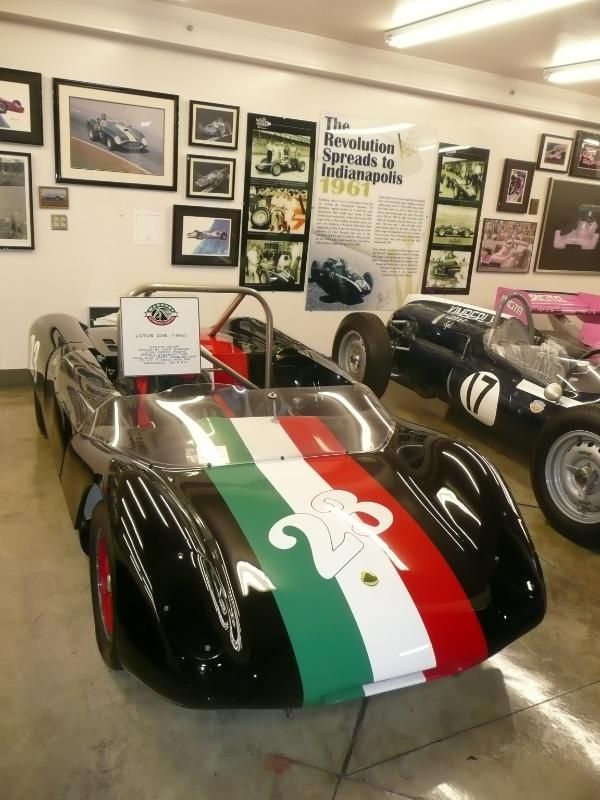 1972 March 74B
Cooper Climax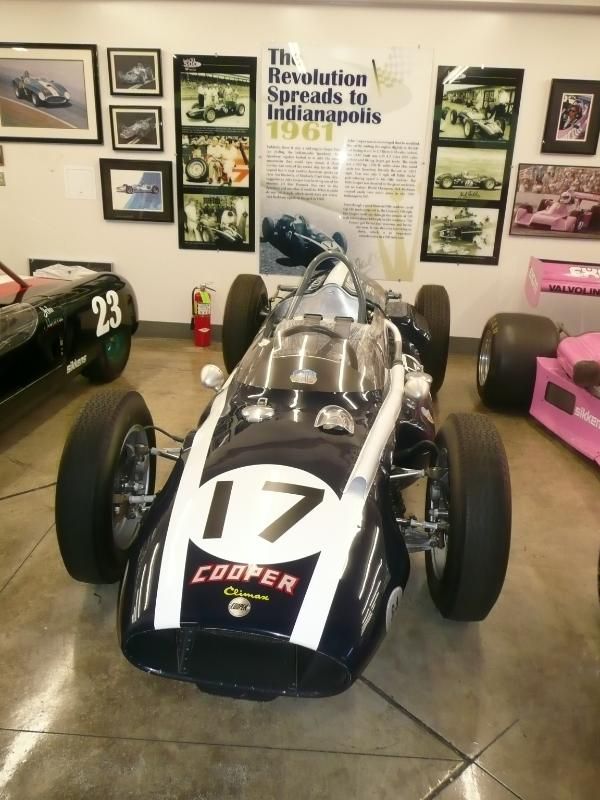 This 1975 Formula Atlantic was driven by Keke Rosberg. who wore a matching pink suit and helmet. Blame the Excita Condom Company, the sponsor for the colour scheme! This car was the series winner, and in later years was driven by Marconi's son in various vintage racing series.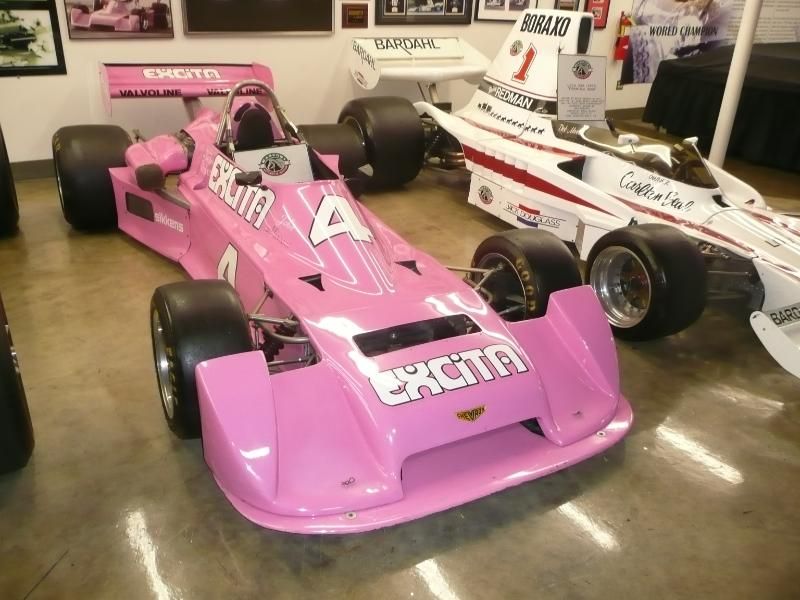 This 1974 Lola is a Formula 5000 car, raced in the inaugural Formula 5000 race at Long Beach over 25 years ago, which its driver, Brian Redmond, won. More recently, Marconi has driven the car in many vintage events and scored several victories.  
This Mini had clearly been created from a mix of parts, as although it was proudly billed as an early Cooper, it contained plenty of parts from much later cars.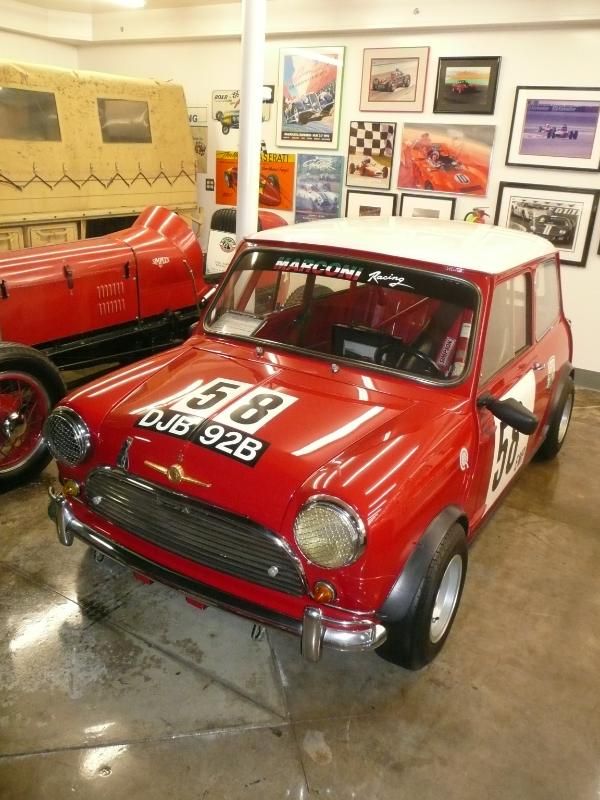 OTHER
The Pinzgauer was an Austrian "go anywhere" vehicle created in the 1970s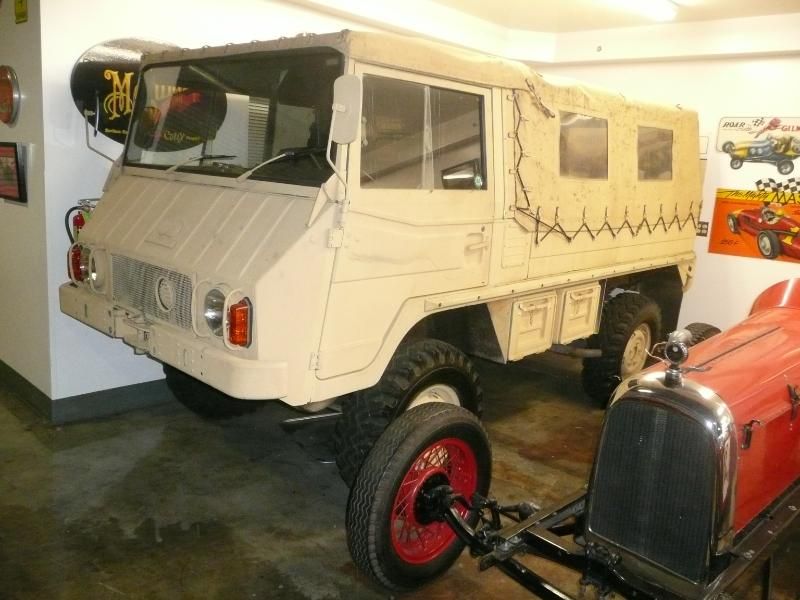 This amazing creation is made out of car bumpers to form a very unusual statue.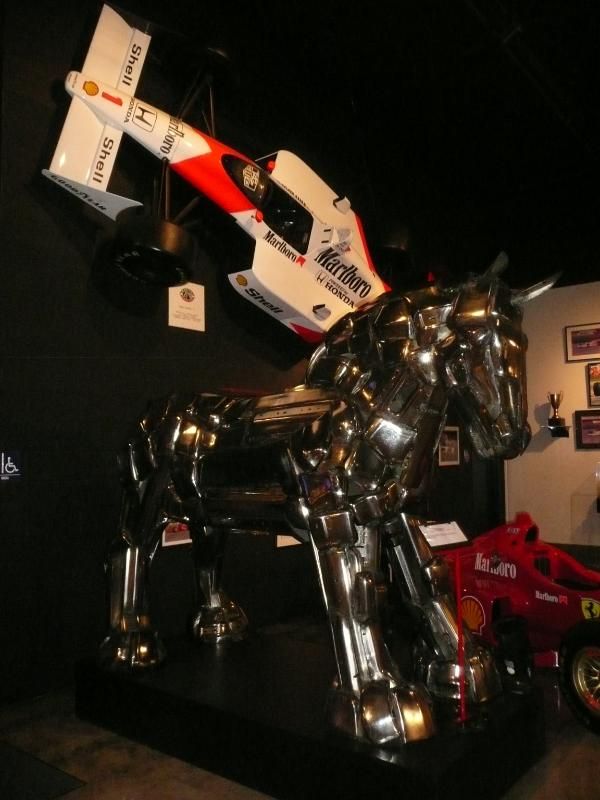 BIKES
A line of bikes sit in a gallery outside the main halls, and comprise machines from Ducati, Buell and Harley Davidson.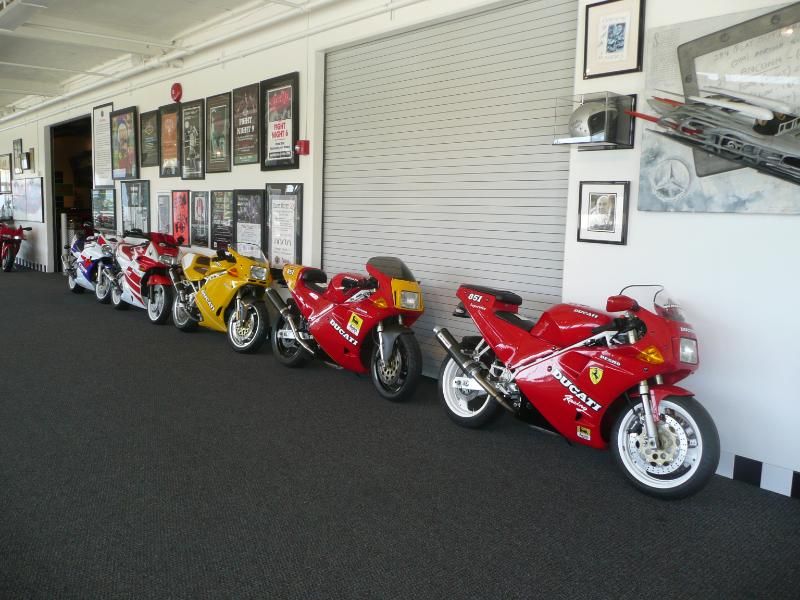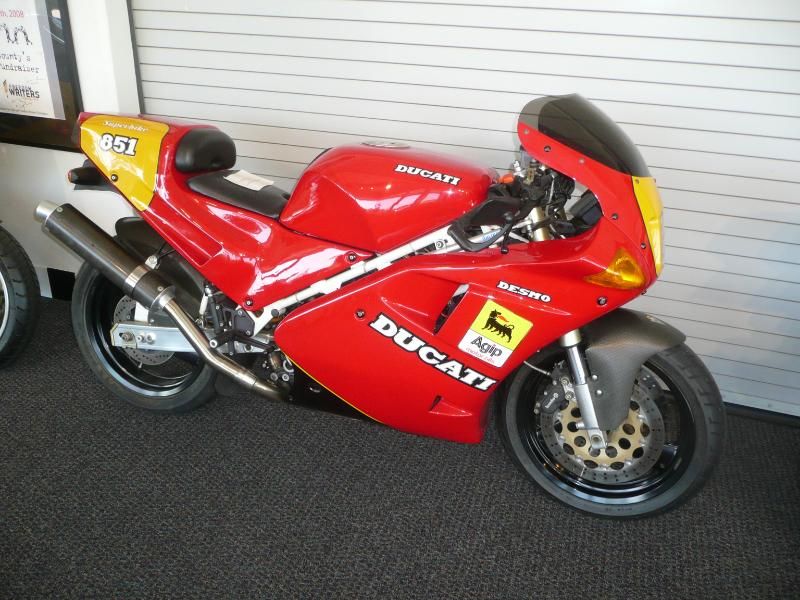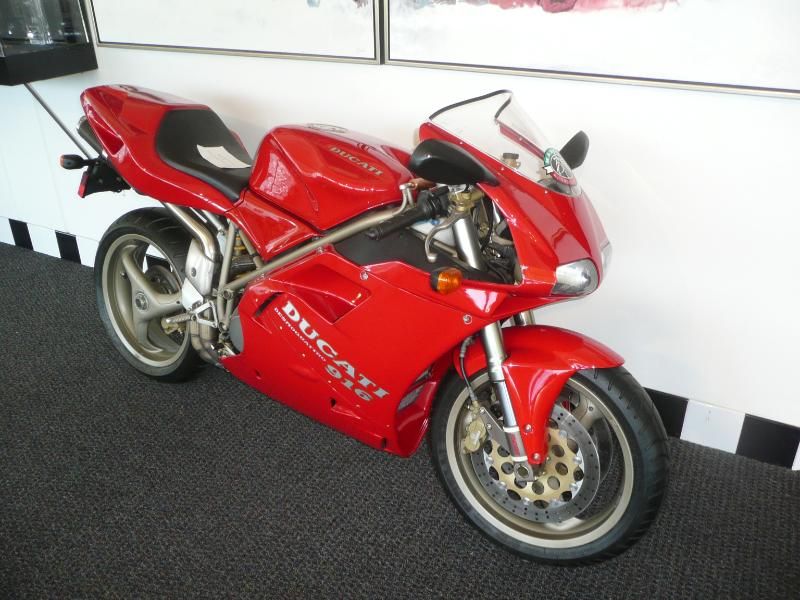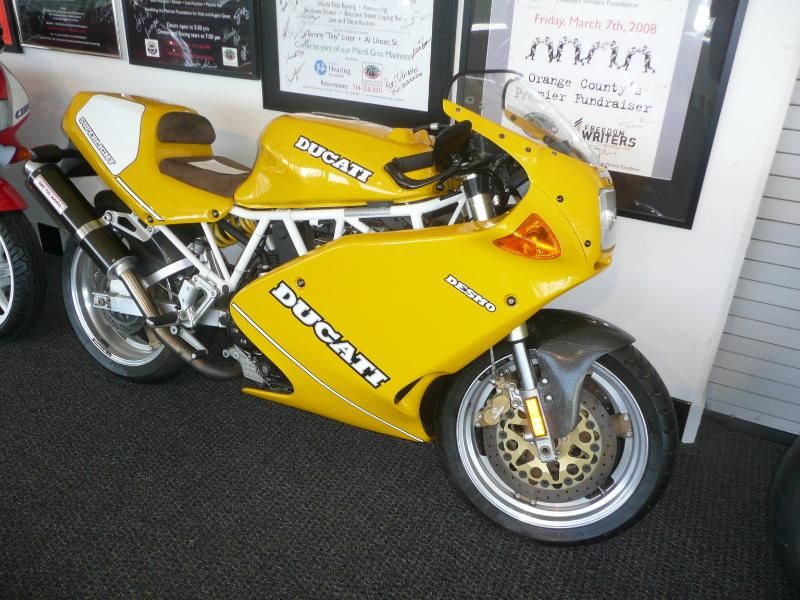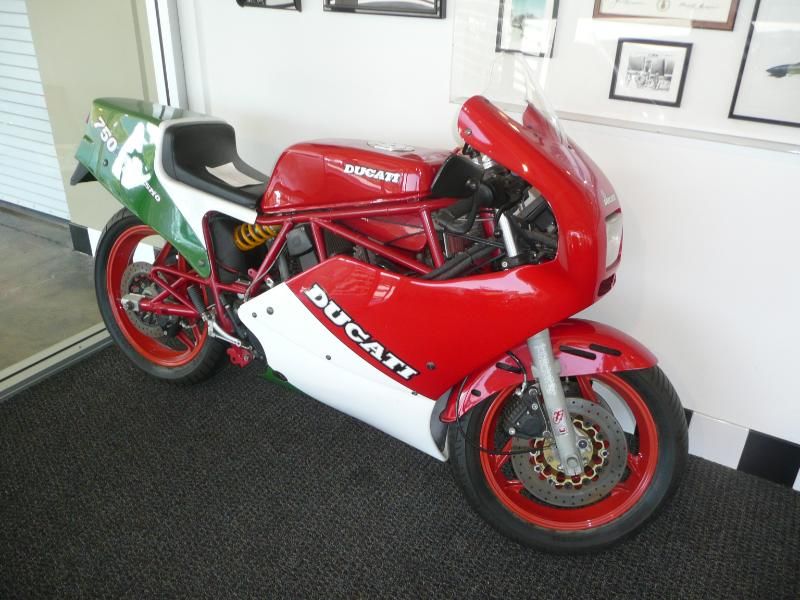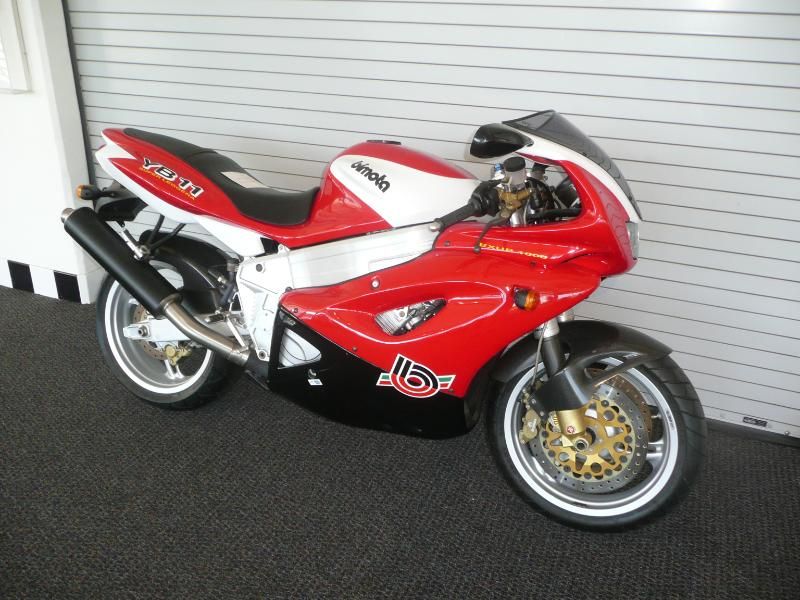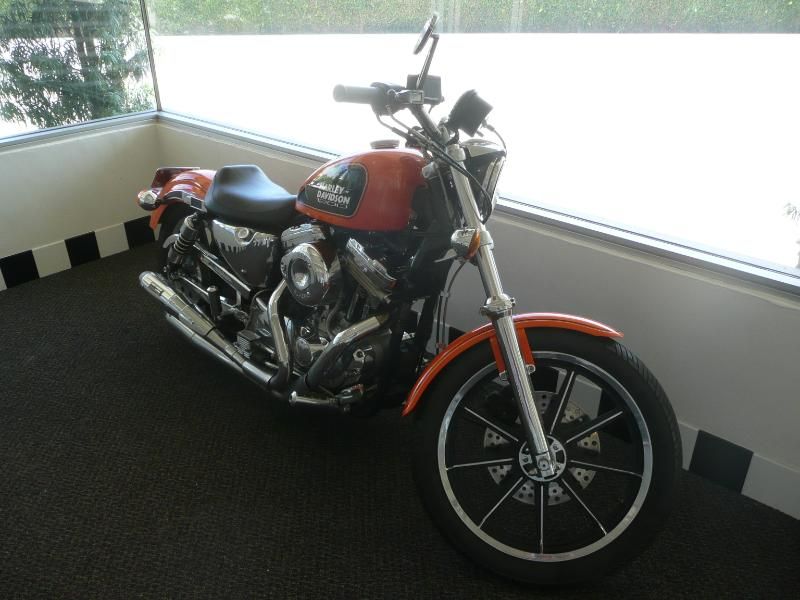 This is an interesting collection, and well worth a visit. More details at the museum's own web-site: http://www.marconimuseum.org
2012-10-20 10:10:32
Share and Enjoy