2013 Kia Cee'd 2 1.6 CRDi SportWagon (GB)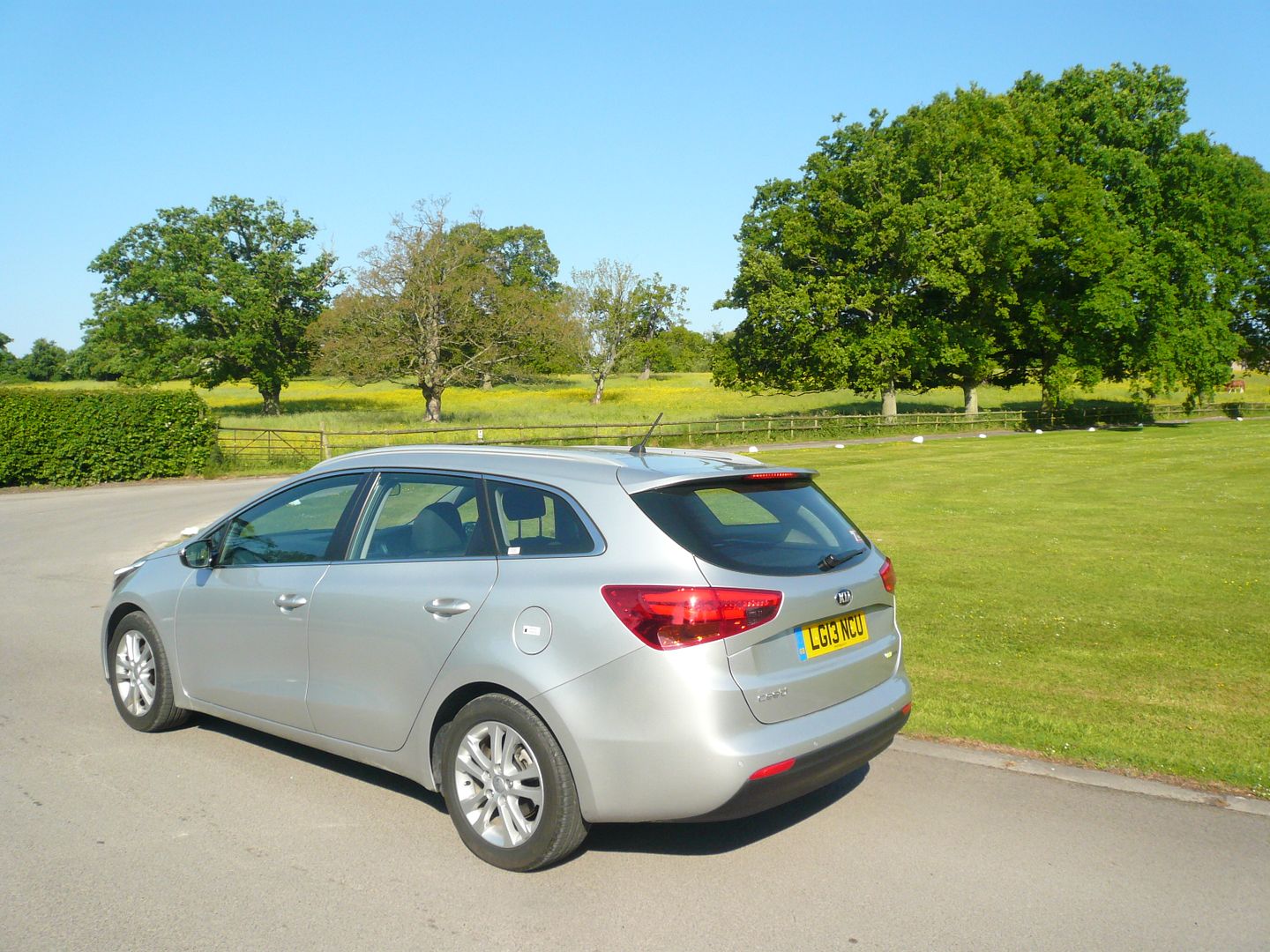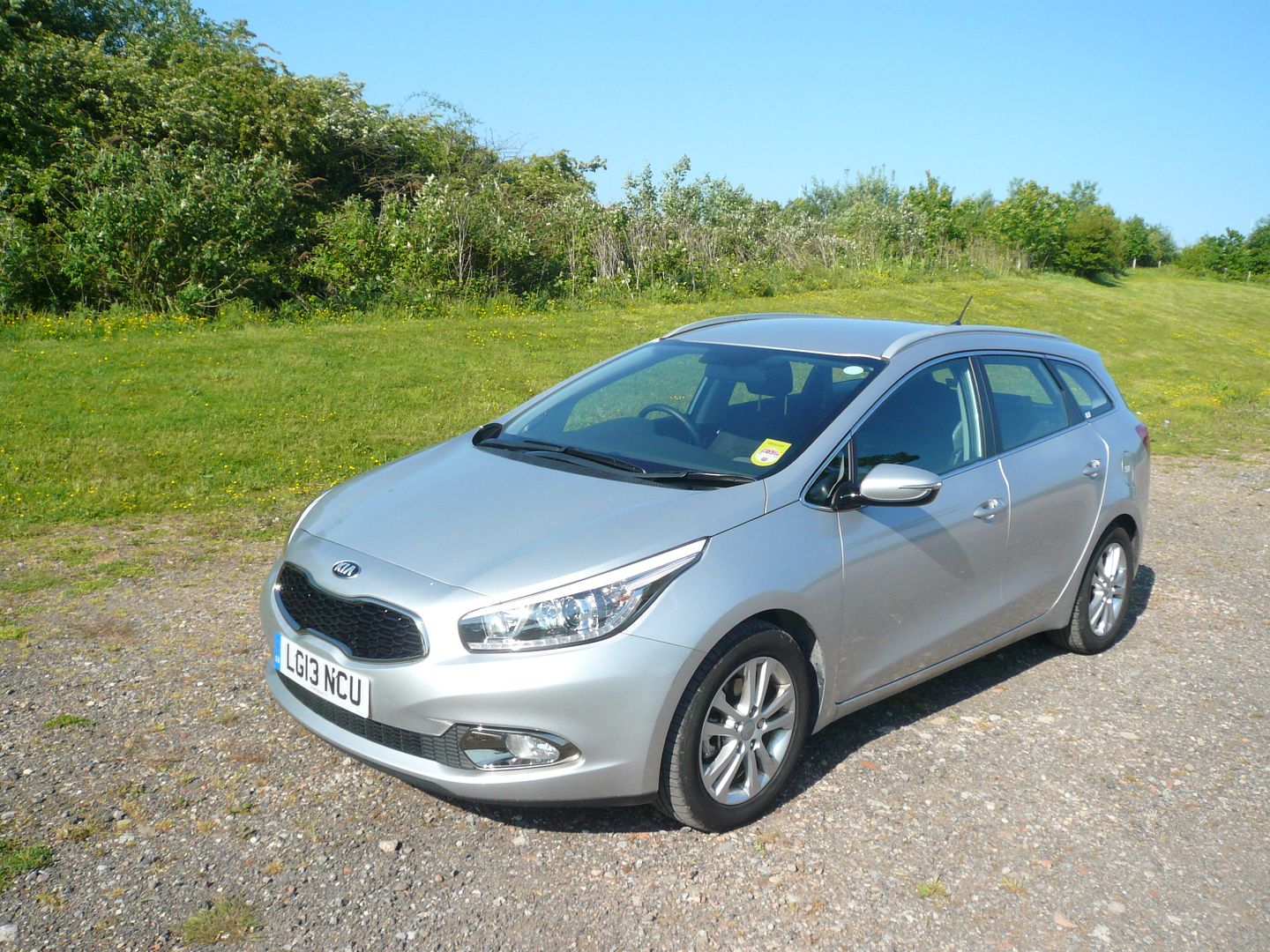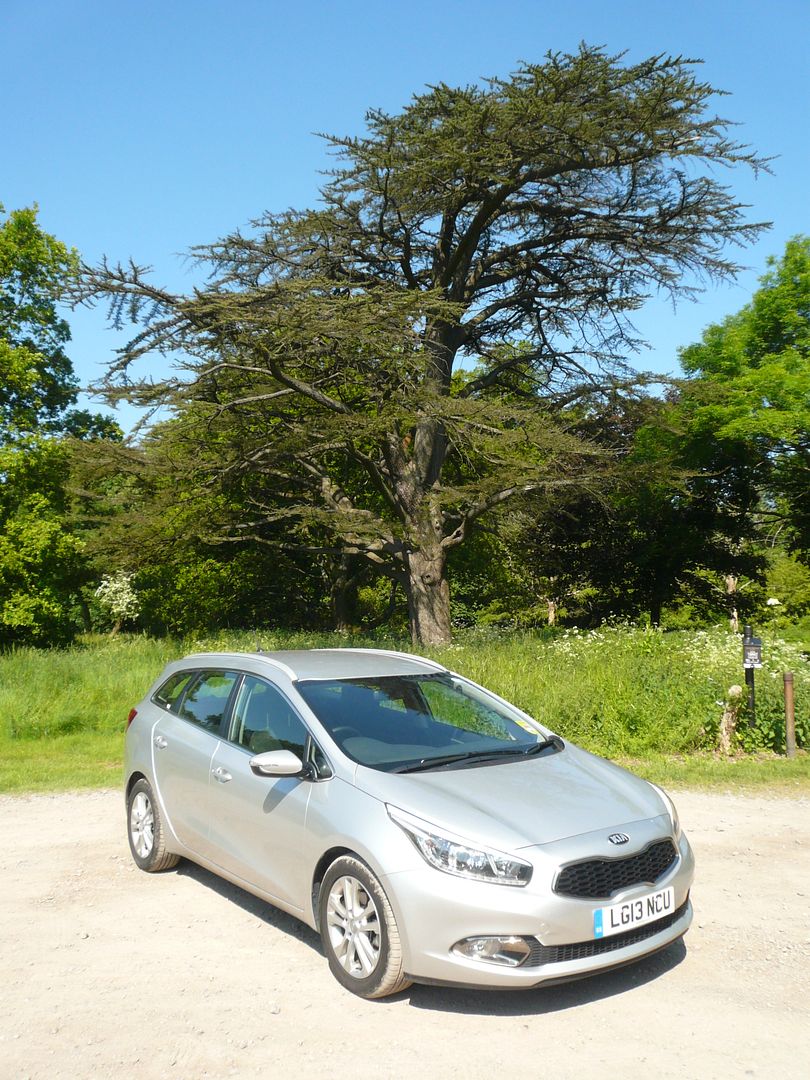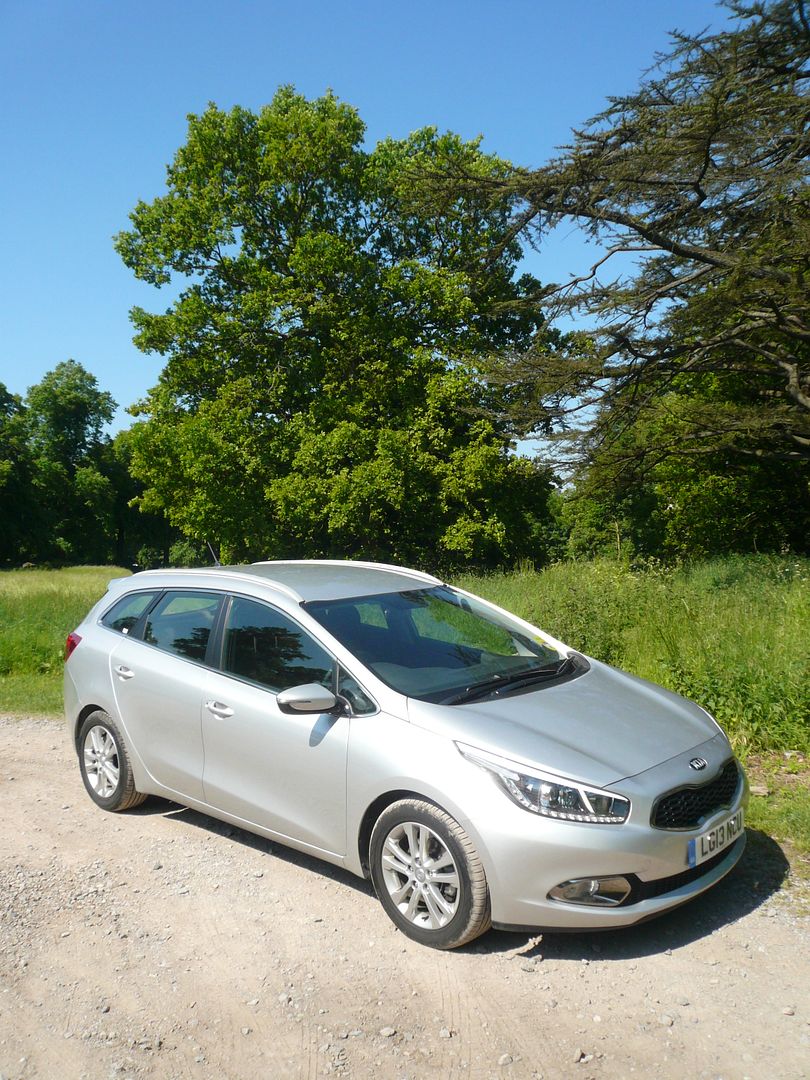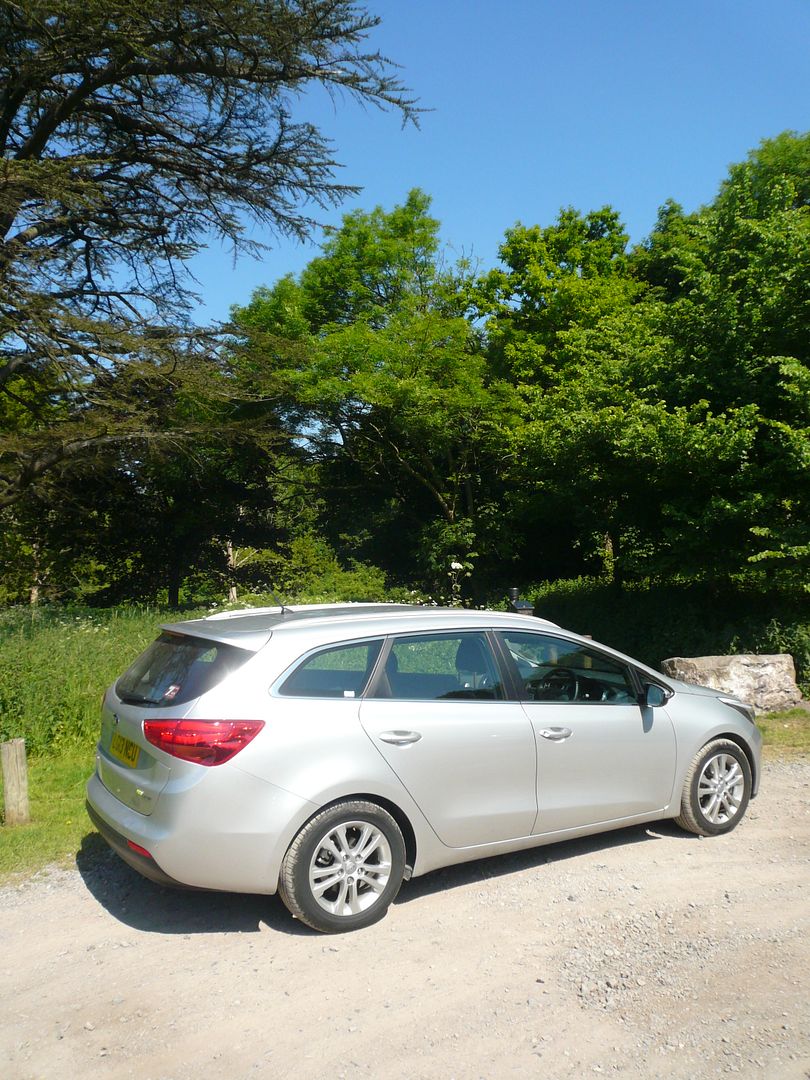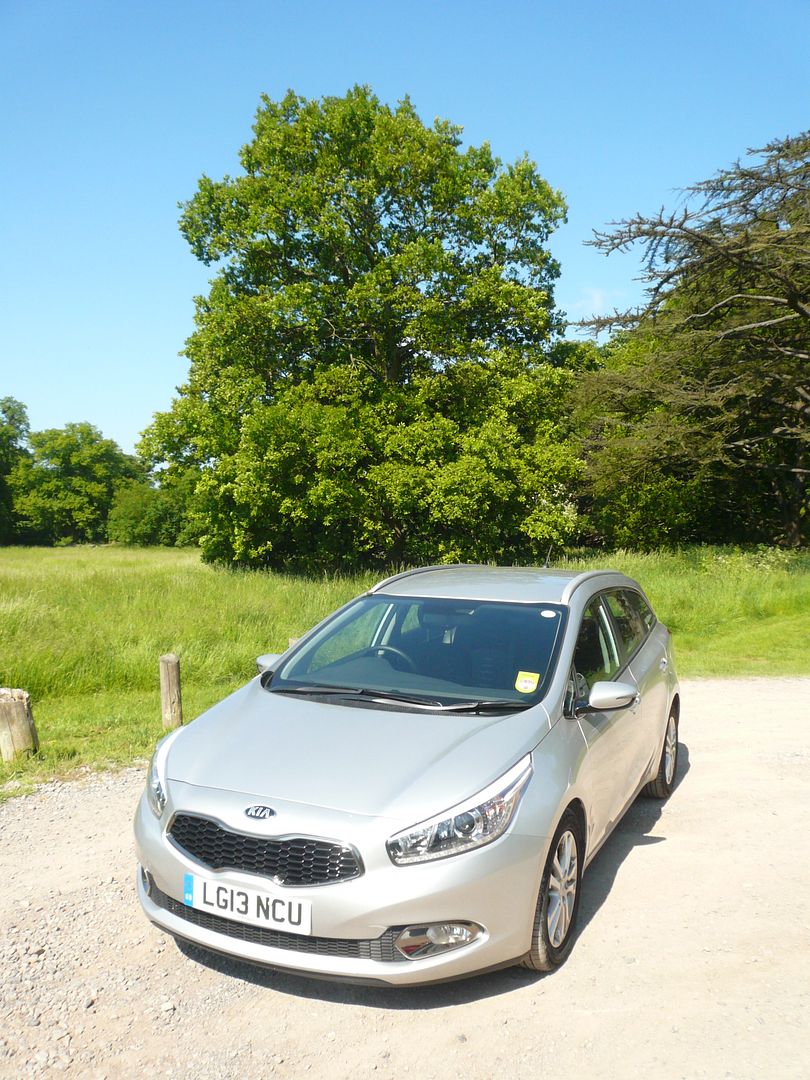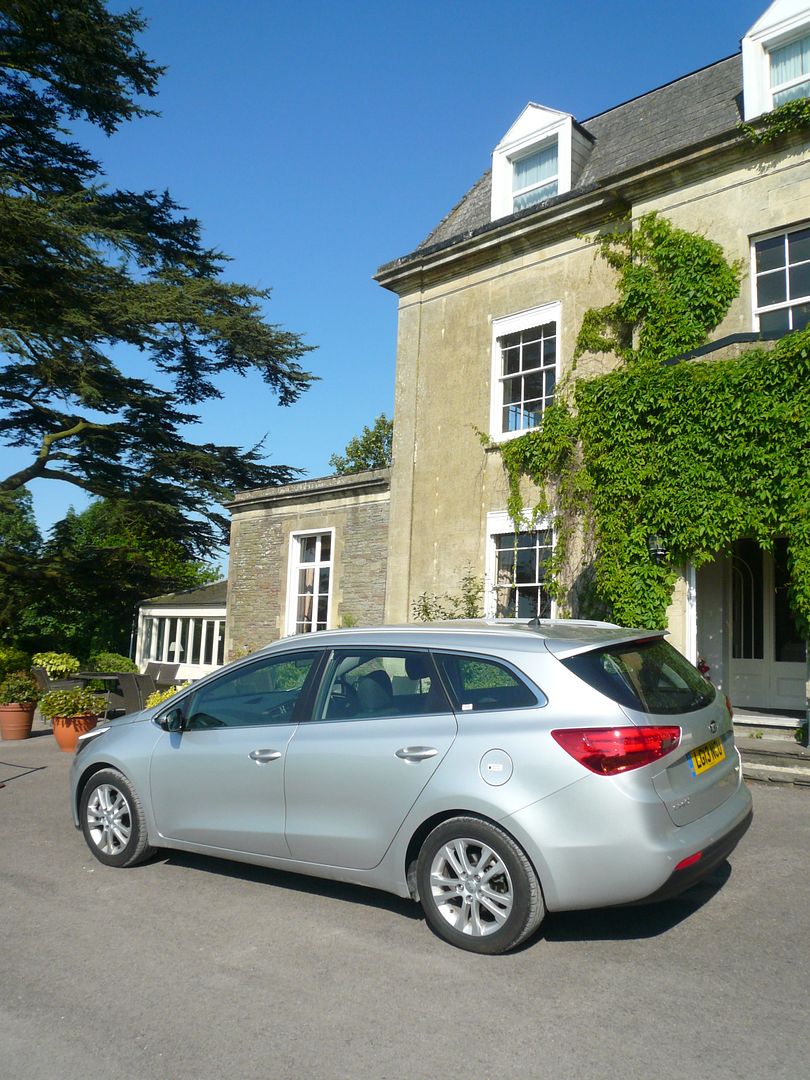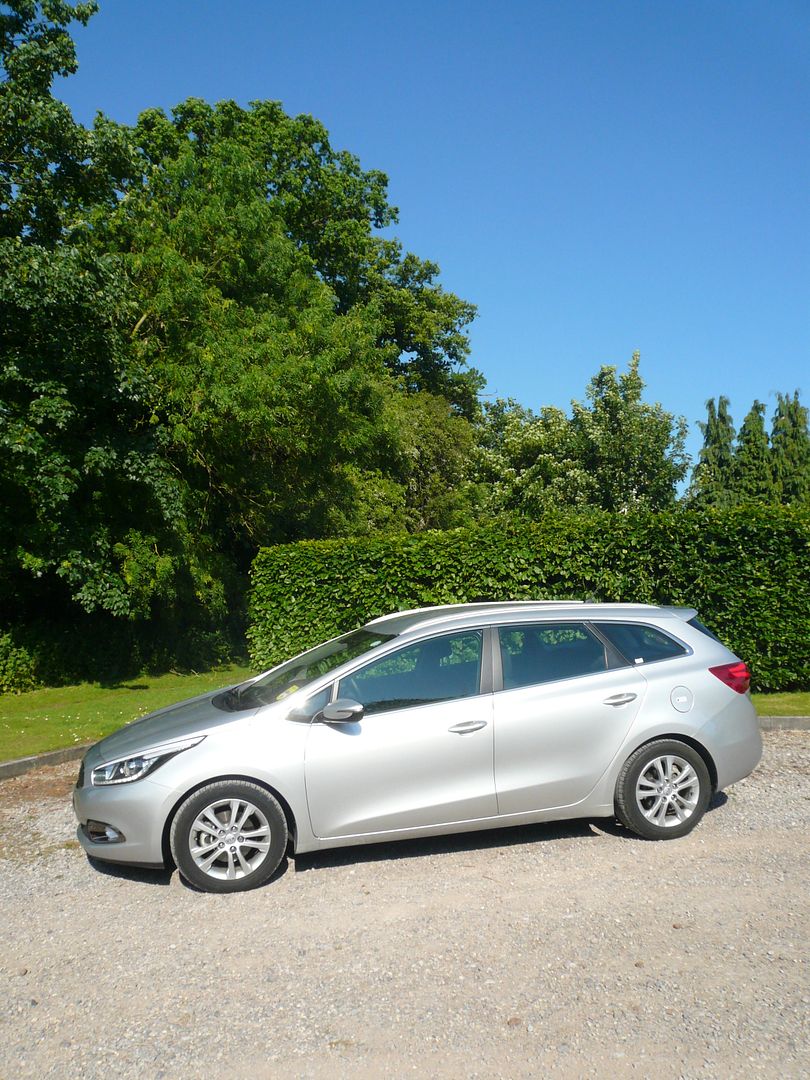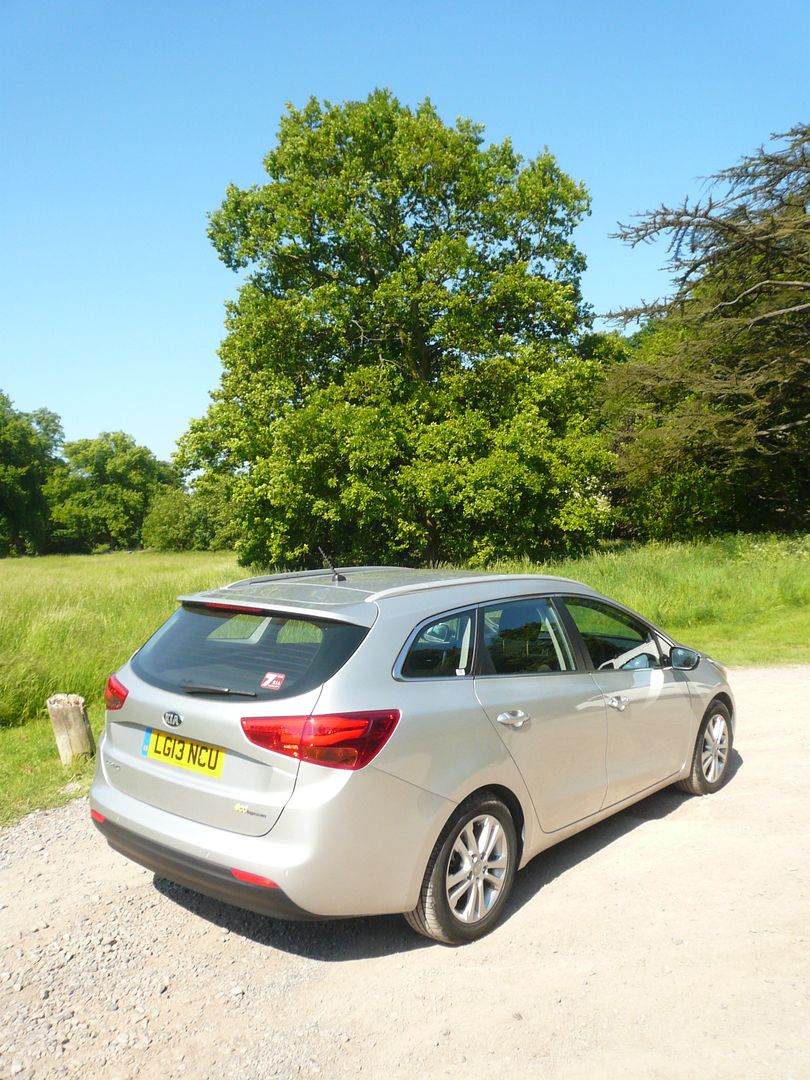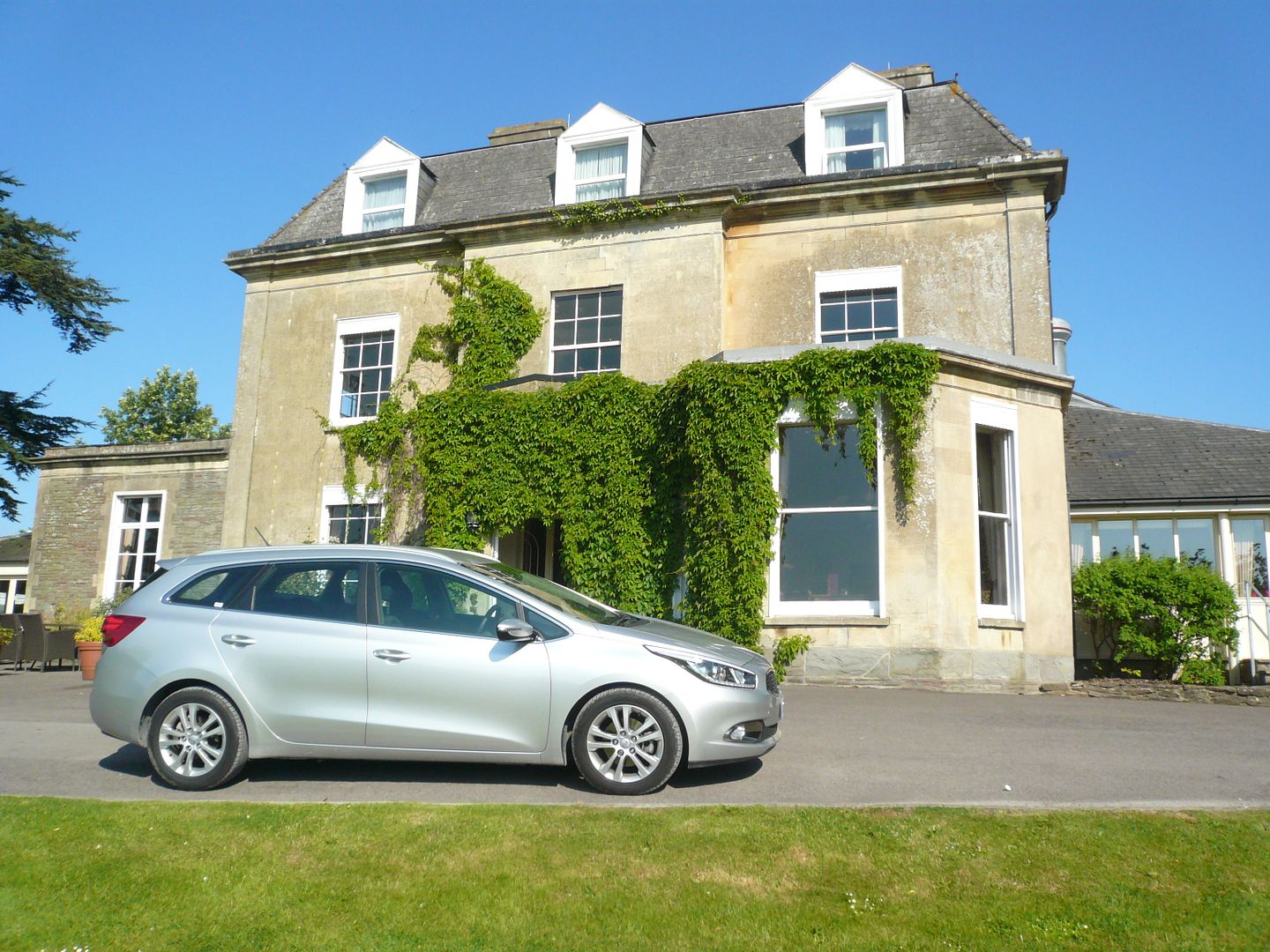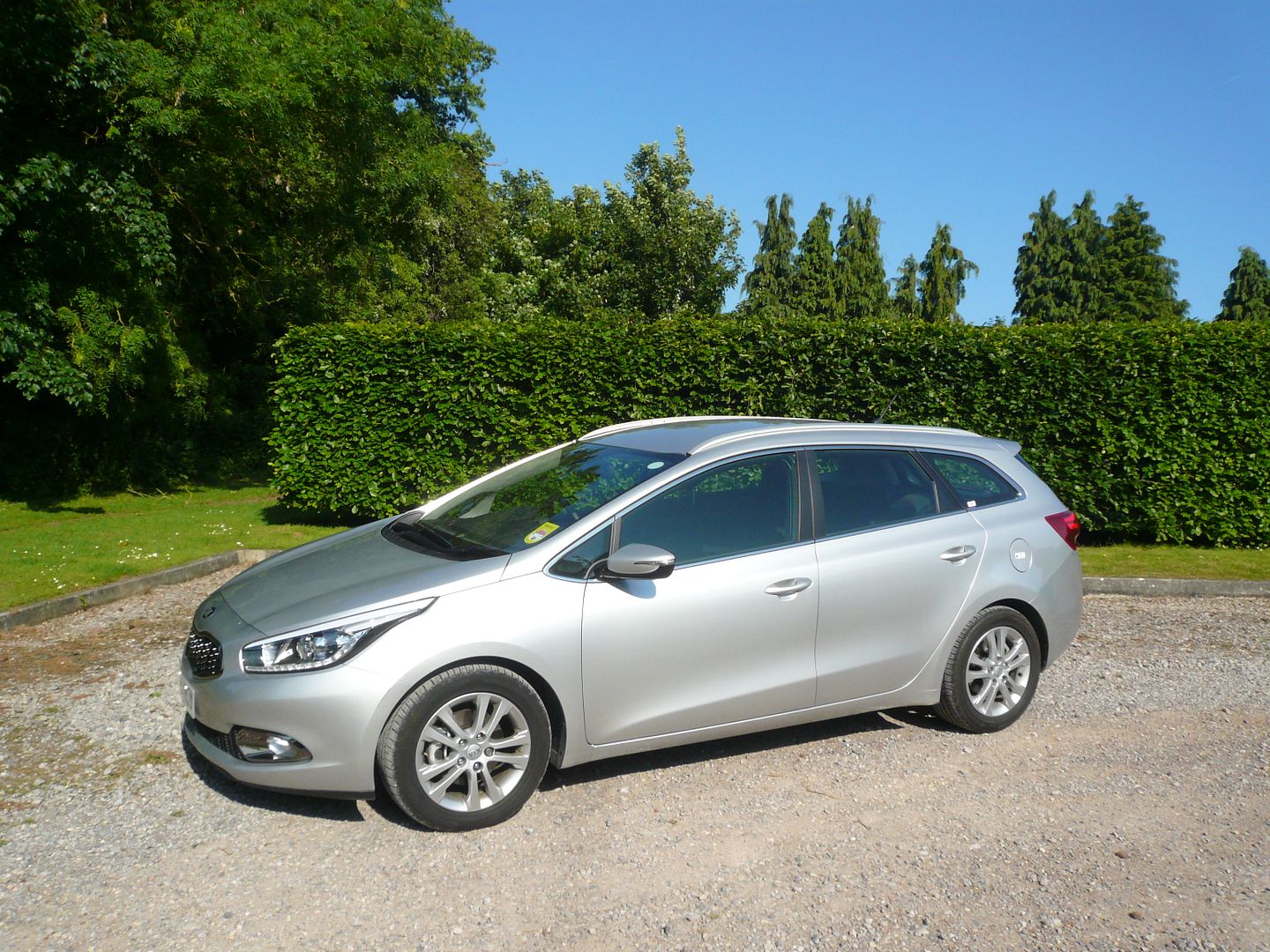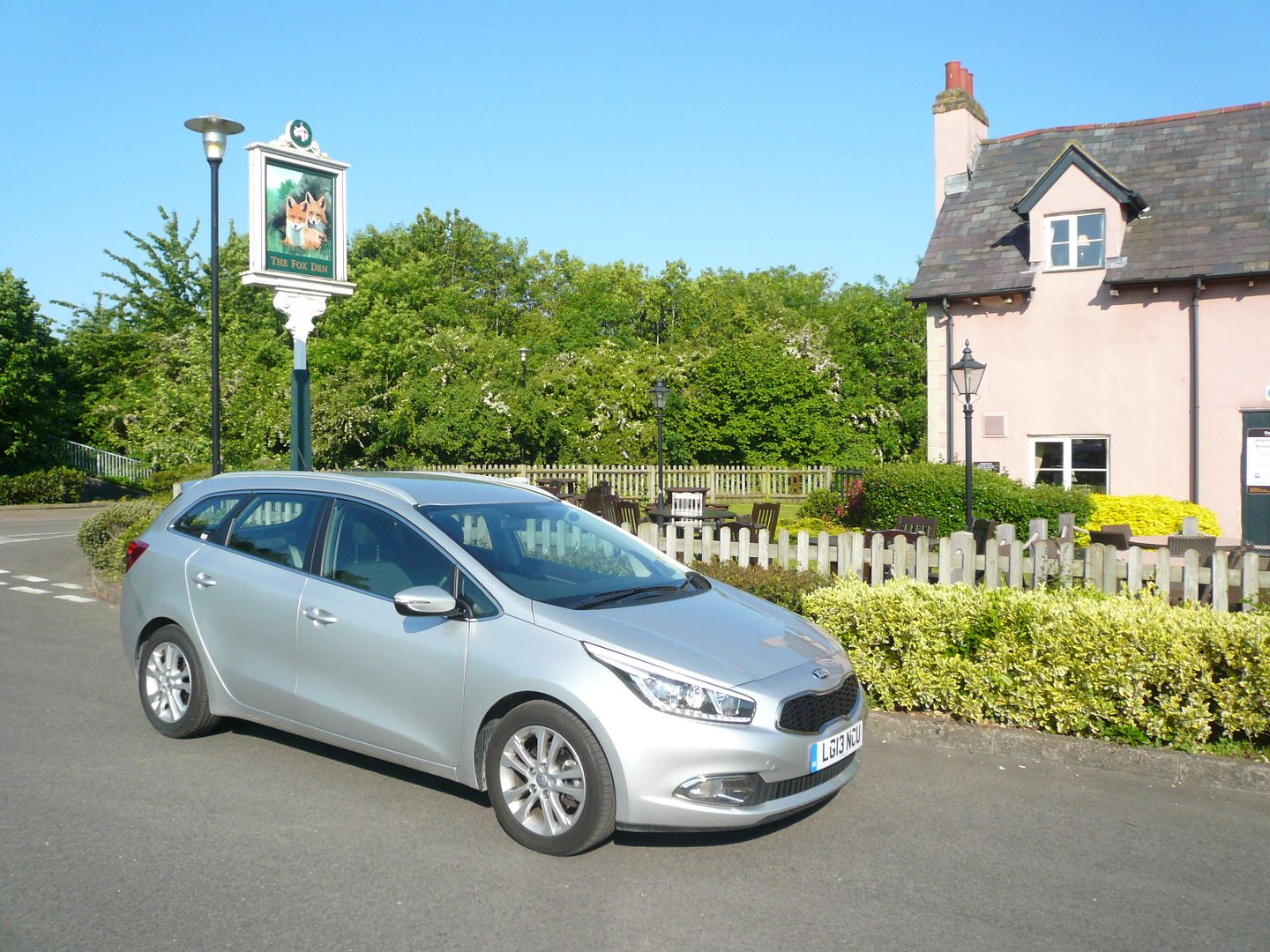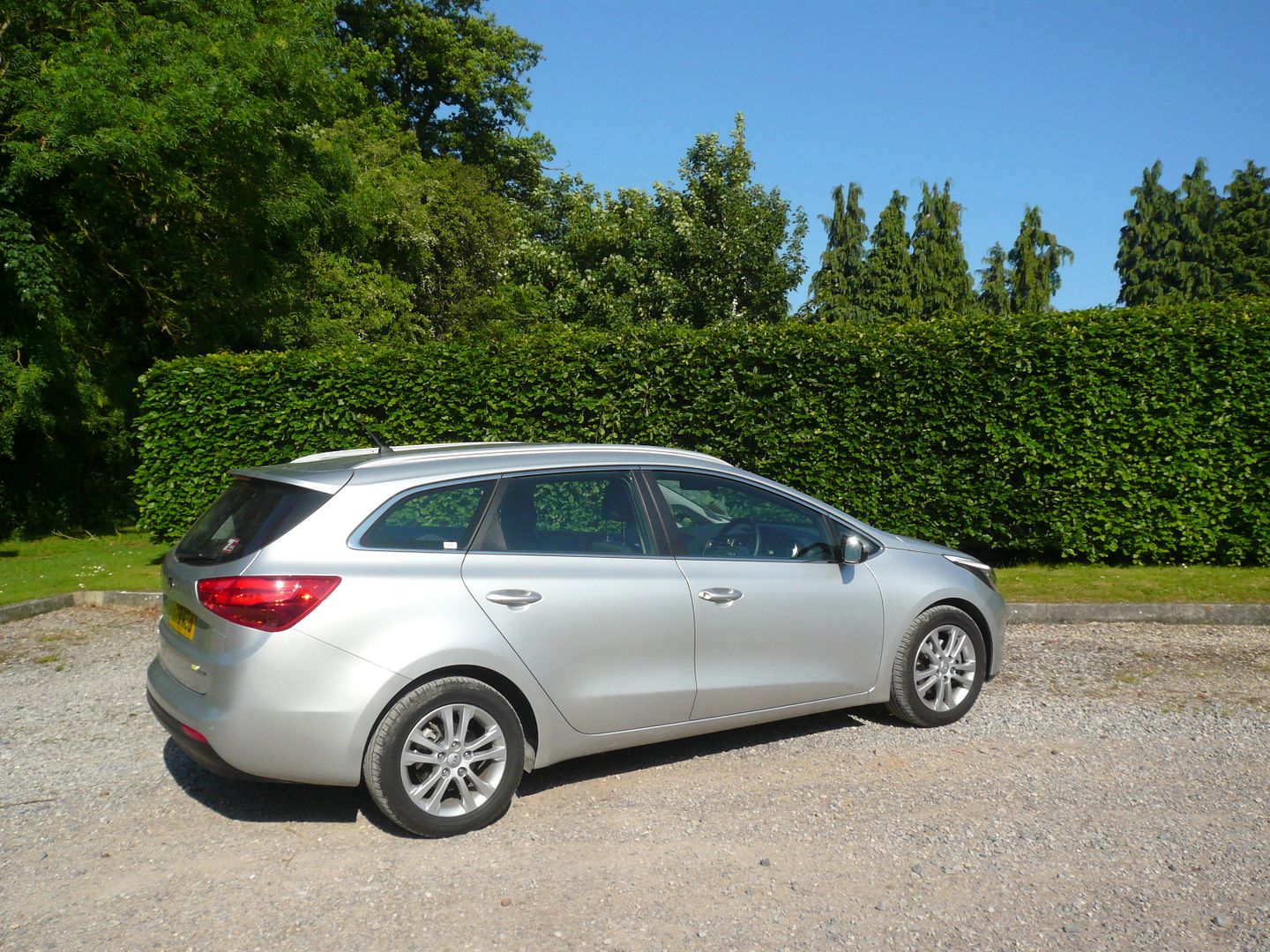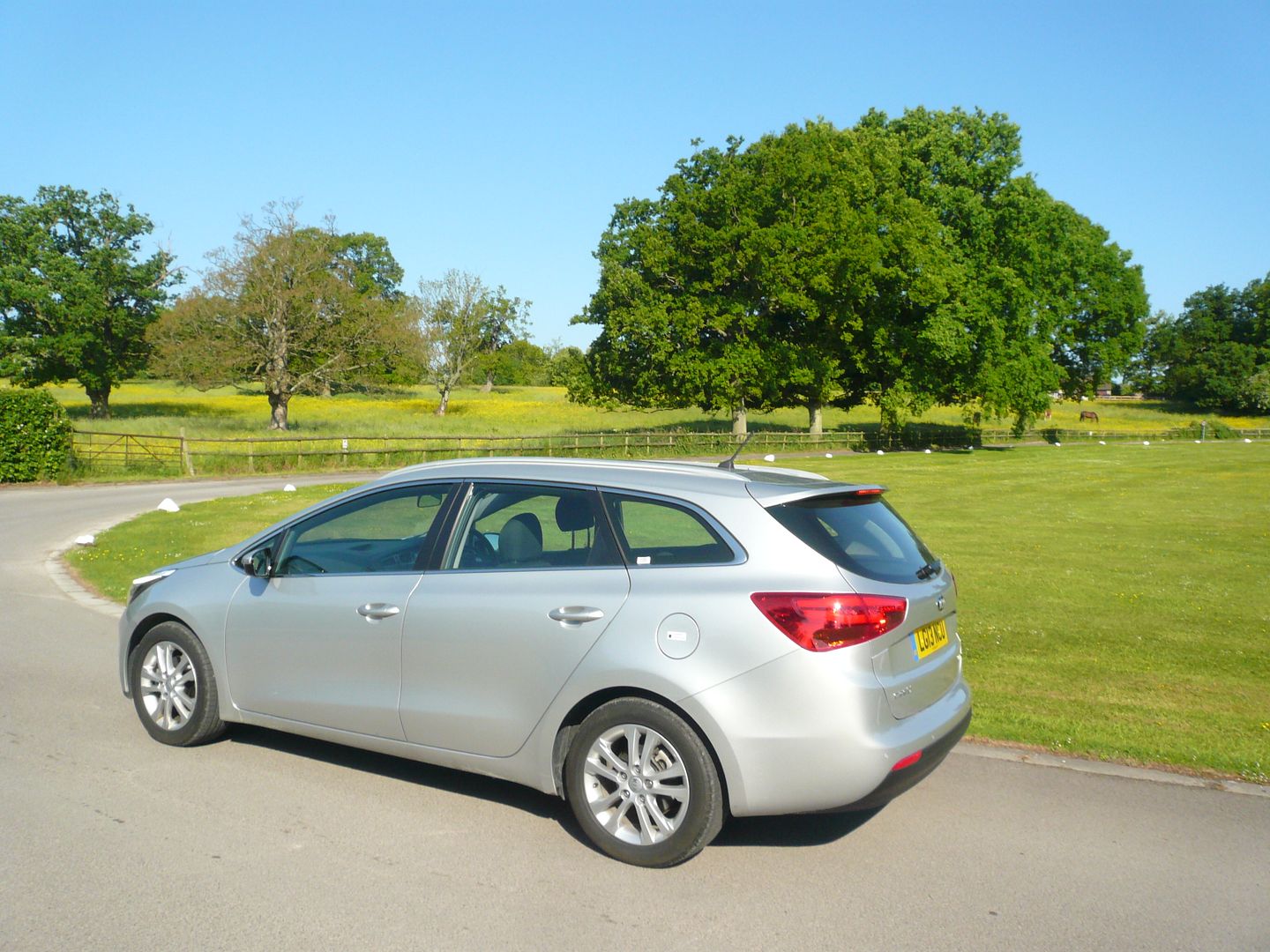 During the 1960s and 1970s, the typical European family car underwent a transformation from conventional three-box saloon type design to one with a hatchback. With the extra versatility endowed by the large rear tailgate and folding rear seats many predicted that this would spell the end of the estate car. By and large, these soothsayers were wrong, and a more commodious model, with squared off rear end that could accommodate plenty of luggage whilst all the seats were in use and a vast amount more if the rear seats were folded, remained a popular car choice for a significant percentage of the buying public. In the second half of the 1990s, following the launch of the Renault Scenic and all its subsequent rivals, it looked as if the Estate derivative could yet again be threatened, but even with an array of these medium sized "people carriers", as well as a whole load of Crossovers and SUVs taking significant market share, the Estate car remains an important model in the range of just about every manufacturer who sells a mid-sized family car. These vehicles have traditionally tended to put function before form, as buyers expect a nice roomy luggage area rather than the ultimate in sleek styling, and this does seem to have led to some rather blandly styled machines on offer in the class. To my mind, one of the best looking cars of this type currently available is the Kia Cee'd SW, an estate version of the second generation Cee'd which was launched in 2012. I sampled a hatchback version of the latest Cee'd a matter of weeks after it went on sale, and was favourably impressed, so when Mr Hertz came up with an SW version, I knew that I was likely to be driving a decent car.
Key difference between the SW and the regular 5 door hatchback is at the back end, so that's where it seems appropriate to start. Buyers of estate cars like this are looking for a nice roomy luggage area, and with the Cee'd, that is what they will get. Official figures quote the capacity at 528 litres, which along with the closely related Hyundai i30 Tourer, makes this the most commodious estate of its class, beating what is offered by all the obvious rivals. The rear seats are asymmetrically split, and when you want even more luggage space, it is a simple act to pull up the rear seat cushion, to the vertical, then to drop the backrest into the space, creating a nicely flat and long load floor with the protection of those of the seat cushions, cited at 1628 litres. There is a simple roller blind parcel shelf which is easy to use and to remove, and as well as the nice regular shaped boot area, there is some underfloor stowage space as well, with two deep cubbies on either side and a wider one stretching across the central part of the car, and a bigger lift up panel under which you might find a spare wheel (you don't!). Top marks for the Estate car-ness of this car, then.  Inside the cabin, there are plenty of places for odds and ends, too, with a good sized glovebox, door bins on all four doors, pockets on the back of the rear seats, a big cubby in front of the gearlever and some space under the central armrest.
In all other respects, the Cee'd SW is the same as the Hatchback model, and so having driven one of those, I was pretty sure that I was going to get a repeat experience. That test car was the 126 bhp 1.6 litre CRDi, and so was this one, so although there are other engines available (though only a less powerful smaller capacity 1.4 diesel in the case of the SW), it was interesting to see if my impressions from that first test would be the same a second time round. They were. This is a typical modern diesel. It offers almost as much power as the same capacity petrol engine, forfeiting just 7 bhp, but with vastly more torque, with 192 lb/ft rather than 121 lb/ft on offer. It is still just evident that this is a diesel when you get in and turn the key, especially when the engine is cold, but once underway and once the engine is warm, that characteristic rattly sound that put so many off care fuelled from the black pump for so long is all but absent. Instead, you can enjoy the extra torque which makes the car that much "better" to drive than a modern CO2 optimised petrol. The engine is pretty willing, but should you need that bit more acceleration, then it really is no hardship to make use of the six speed gearbox, as not only does the lever fall perfectly to hand, but it is nice to hold and the gearchange quality is spot on, with just the right amount of resistance to give you a feeling of precision without any trace of baulkiness. I did not load the Kia up with people and luggage, and were you to do so, doubtless you would find that it would not be all that fast, but in the sort of everyday motoring on a mixture of motorways, A and B roads, the Cee'd was perfect at keeping up with the flow. There is a Stop/Start system fitted, which Kia call ISG, or Intelligent Stop Go in full,  and this worked as well as these systems do (I can say that now that I am used to the one in my Audi – they do take some getting used to!), cutting out when the car was at a stand still and out of gear. and the engine firing very promptly when you put your foot back on the clutch. This probably helped a little bit with the average fuel economy, which worked out at 48 mpg, a figure that is close to that which I achieved in the hatchback model. The quote emissions figure on this car is not quite so good, though at 116 g/km whilst the hatch achieves just 100 g/km. The UK press seemed a bit underwhelmed when they drove the Cee'd, citing a lack of dynamic sparkle. It is true that the steering is not as good as that in a Focus, but compared to just about all its other competitors, I thought it was well judged, with decent feel and far from being over-assisted. The handling is appropriate for what will be a family workhorse more than a sports car, with a trace of understeer, but ultimately safe predictable characteristics, and the Cee'd seemed to do a decent job at tackling the ever deteriorating and variable road surfaces around Bristol without making me shudder at all. The brakes were good, and I was pleased to see a proper handbrake fitted between the seats, though it would seem that if you buy the top spec cars, this is replaced by the electronic nuisance version. There is plenty of glass, with small front quarterlights added in front of the doors, which are needed thanks to the rake of the screen, and despite the slightly raising line of the side rear windows,  visibility was not a problem.
Peter Schreyer's influence at Kia was first evident by the transformation of styling that he introduced across the range, but since then he has also ensured that the interiors have received a welcome upgrade. Although the actual quality of materials used is still not quite up to Audi standards, the overall impression given when you first open the door most definitely is, and I think that the interior of this car leaves all bar the Golf, Octavia and Leon for dead. It has that restrained elegance that so characterises Audi, and is so counter to the button fest that others are offering, and yet everything that you need, want and expect is still there. The dashboard style is not dissimilar to that which was in my old Audi S6, with a subtle curve from driver's door across two thirds of the width of the car, and then a subtle curve the other way back out to the passenger's door, with the various air vents, instruments, audio unit, dials and switches all neatly integrated, and with a nice brushed aluminium effect inlay. It is noticeably classier looking than in the first generation Cee'd.  There are three dials, nested together, dominated by the speedometer which sits in the middle of the trio and all are ringed with a chrome strip. They are clearly marked and easy to read. The central air vents have been moved higher and further away from where they could freeze or superheat the driver's fingers as in the old car. The easy to use audio unit is mounted nice and high, too, where it is readily accessible, though there are repeater buttons for some of the functions on the steering wheel. Below this are three rotary dials for the air conditioning system. My time with the Cee'd included a rather grey day and one of the first days when it looked like summer might finally have arrived, and to get enough cold air, I did have to set the fan to one of its higher speeds, which was a tad noisier than I would like.  The three rotary dials for the air conditioning are that bit higher in the centre of the dash than in many cars, leaving room for a tall and deep cubby hole at the bottom of the dashboard. Other functions are largely operated off the two column stalks. The layout is clear and easy to use, and although when you count the number of buttons on the wheel, there are lots of things to press and touch, it avoids the overly fussy look which so blights the latest Focus.
The driver's seat adjusts in all the ways you would expect, and combined with an adjustable column, it was easy for me to get comfortable for my test drive. Back seat passengers should not have much to complain about, either. There are class competitive levels of space for them, with decent amounts of legroom, headroom and enough shoulder room for three. Seat trim in this model was the typical sort of cloth covering that you get in mid-sized cars, and although the interior of the Cee'd was black, the inner panels of the seat were grey and with some pattern effect that was not too brash, but which did lift the sombre feeling just sufficiently.
Unlike most manufacturers who offer a bewildering array of optional features, often forcing the prospective buyer to find a path through some complex logic to determine which ones are only available in combination or to the exclusion of which others, Kia keeps things really simple. There is only one option, which is metallic paint. Everything else is packaged  into four separate trim grades, and even these are easy to understand, as they are labelled 1, 2 3 and 4 with a 4 Tech at the top of the range, mirroring the Hatchback models. The entry level 1.4 diesel is only available with 1 trim, whereas the 1.6 CRDI engine is available with any of the trim levels. All models have a six speed manual gearbox as standard, and a six speed automatic is available just on the 2 trim. There are some visual clues to tell a 1 from other other models, as it rides on 15″ steel wheels, whereas the others are on 16″ or 17″ alloys, and it lacks the LED rear lights, chrome window surrounds and the black mesh finish to the front grille. 2 models also bring you electrically folding, heated door mirrors with an obstruction detection indicator feature and kerbside lights, leather wrapped steering wheel, gearlever and handbrake, chrome finishers around the instrument dials, rear electric windows, and cruise control. Upgrade to a 3 and you add rain sensing wipers and lights with "welcome home" feature and rear privacy glass, leather inserts to the seats on the door casings, a gloss black finish to the dash inlay, height adjuster on the passenger seat, dual zone climate control, satellite navigation and a reversing camera, The 4 model comes on 17″ alloys and it has leather seats, a power adjustable driver's seat, a cursed electronic handbrake, heated seats and steering wheel, and "smart entry" key with stop/start button. The 4 Tech has an electric tilt/slide sunroof, xenons, headlight washers and a parallel parking assist feature, and there is 10 way power adjustment of the driver's seat. All models have a decent 6 speaker audio unit with CD, MP3, USB and bluetooth capability and a full complement of safety features.  Gone are the days when Kia offered bargain basement prices. The entry point for a 1.4 CRDi SW Cee'd  1 is  £16,895, while the 1.6 CRDi diesels start at £17.695. A 2 spec car like my test vehicle is £19,295 and the 3 retails for £21,095 and the 4 for £22,895.  That means that the price premium for the SW model over the equivalent hatchback is £1000 in most cases. This is a highly competitive market segment, and these prices are not out of line against the rivals, although when I looked to see what they cost, I noted that Astras are not cheap these days.
So the Kia Cee'd lived up to my expectations. It is a very sound car, with no real weakness, that will serve well for many years. Whilst the owner may not get terribly excited about the dynamics, they will enjoy its levels of honesty and, to my mind at least, they will enjoy the fact that this is probably currently the best looking car in its class. The Estate body adds further practicality, and the only penalty seems to be that it costs more and the CO2 rating suffers a bit, but anyone who needs the extra space should not fear that they are losing out much by going Estate rather than Hatch. Kia sold 15,380 Cee'd models in the UK in 2012, meaning that apart from the huge selling Focus, Golf and Astra, it beat all its rivals, and although this total will comprise a mix of first and second generation cars, that result seems right to me. Slightly surprisingly, I've not actually driven any of the current rivals, even in hatchback form, so cannot pronounce from personal experience which I think to be the "best". I am pretty sure it would not be the French duo of 308 or Megane, both of which are coming towards the end of their product life in their current form. The rest are all recent products, with i30 new last year and the latest Golf and Auris not available in the UK in estate guise for another few weeks. All have notable strengths, and none of them are in any way  "bad". I can observe that the Astra does appears quite pricey, and the soon to be launched Golf VII Estate is unlikely to be a bargain, either. Gone are the days when the Kia, and for that matter the Hyundai would have been far cheaper than the competition, though they do still have a small price advantage and in the Kia's case the attraction of the 7 year warranty. Whilst I need to try to sample some of the others before I declare an outright champion, I can tell you that if you are looking for a medium sized estate car, then you should take a long hard look at the Cee'd. It ticks all the boxes for practicality and  ease of ownership which are just what buyers in this class seek.
Share and Enjoy