2013 Toyota Verso 1.8i Luna (CH)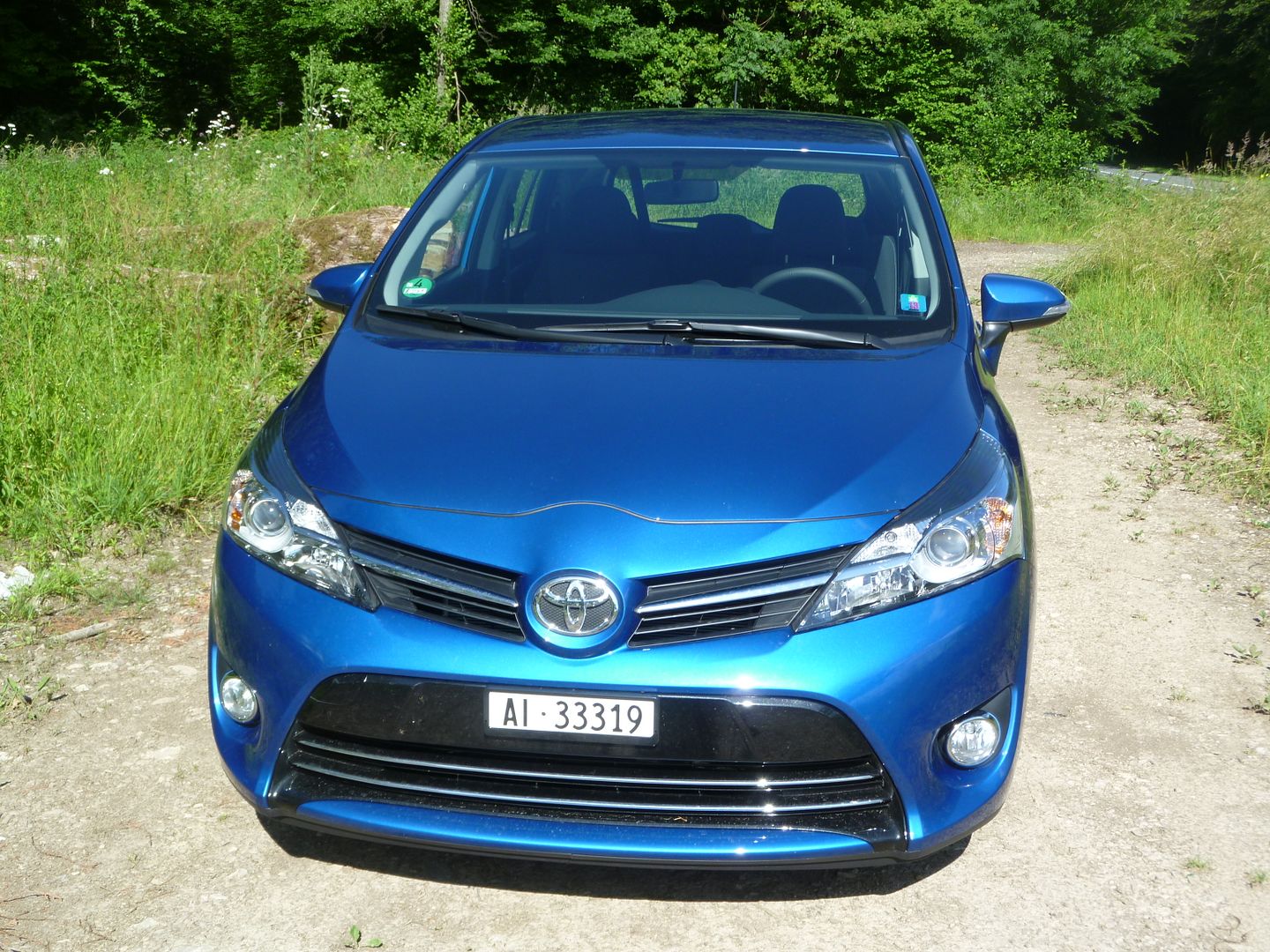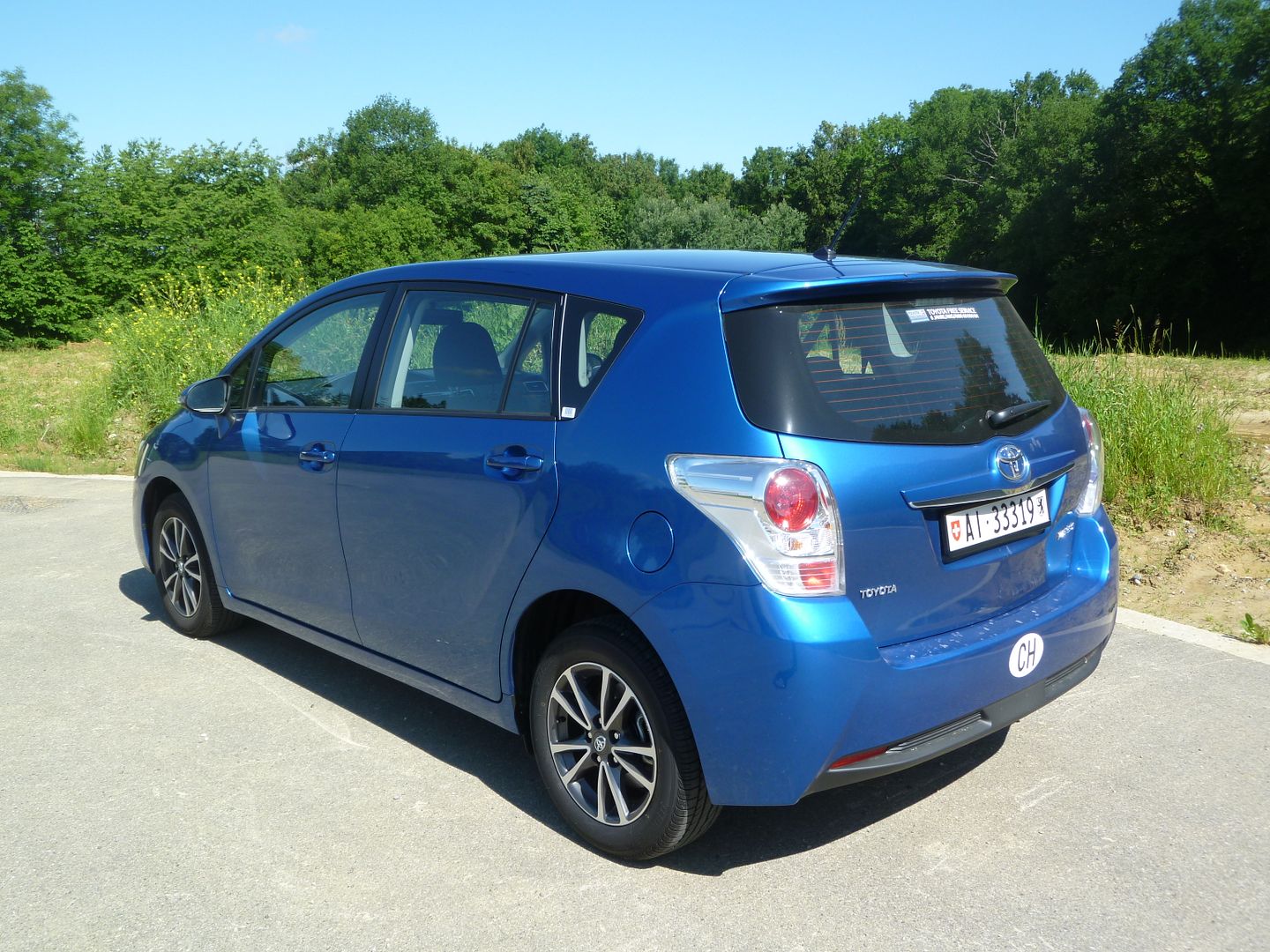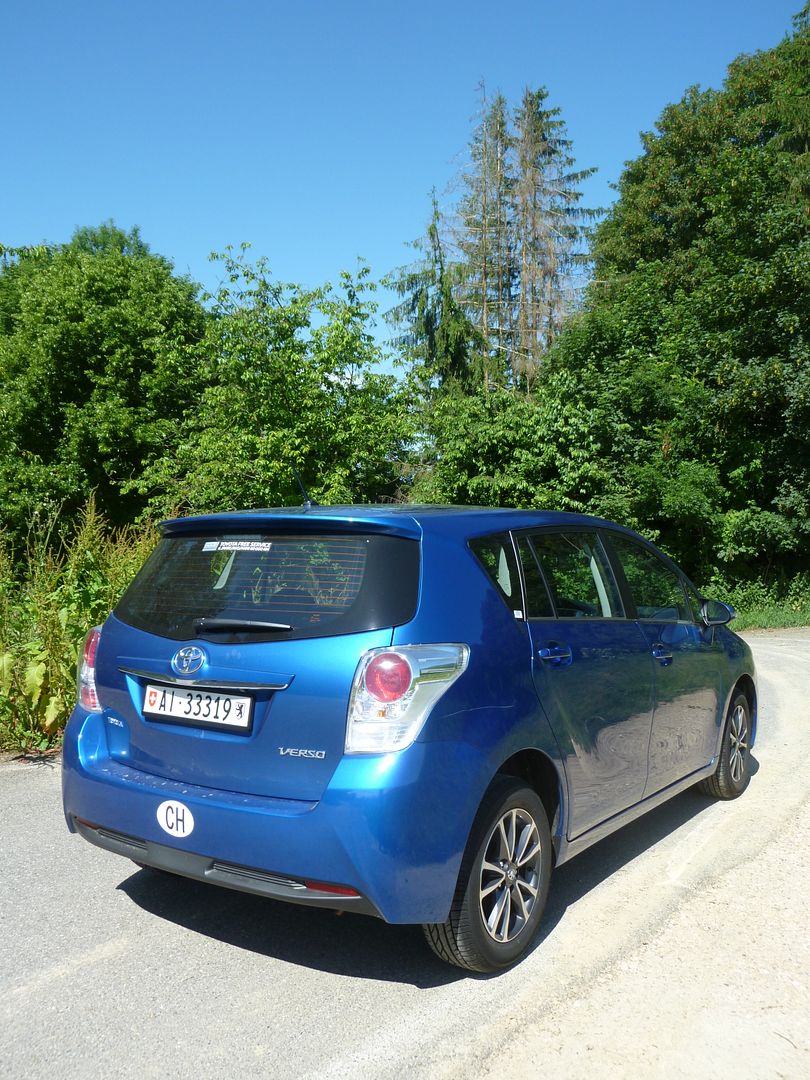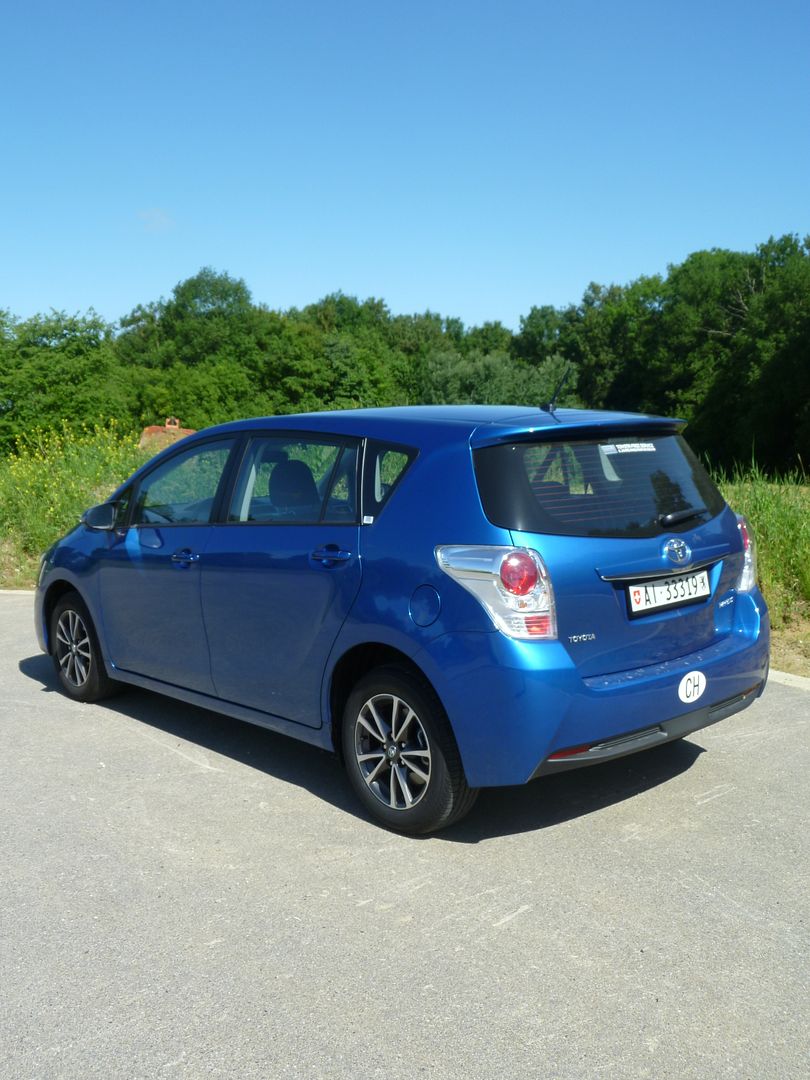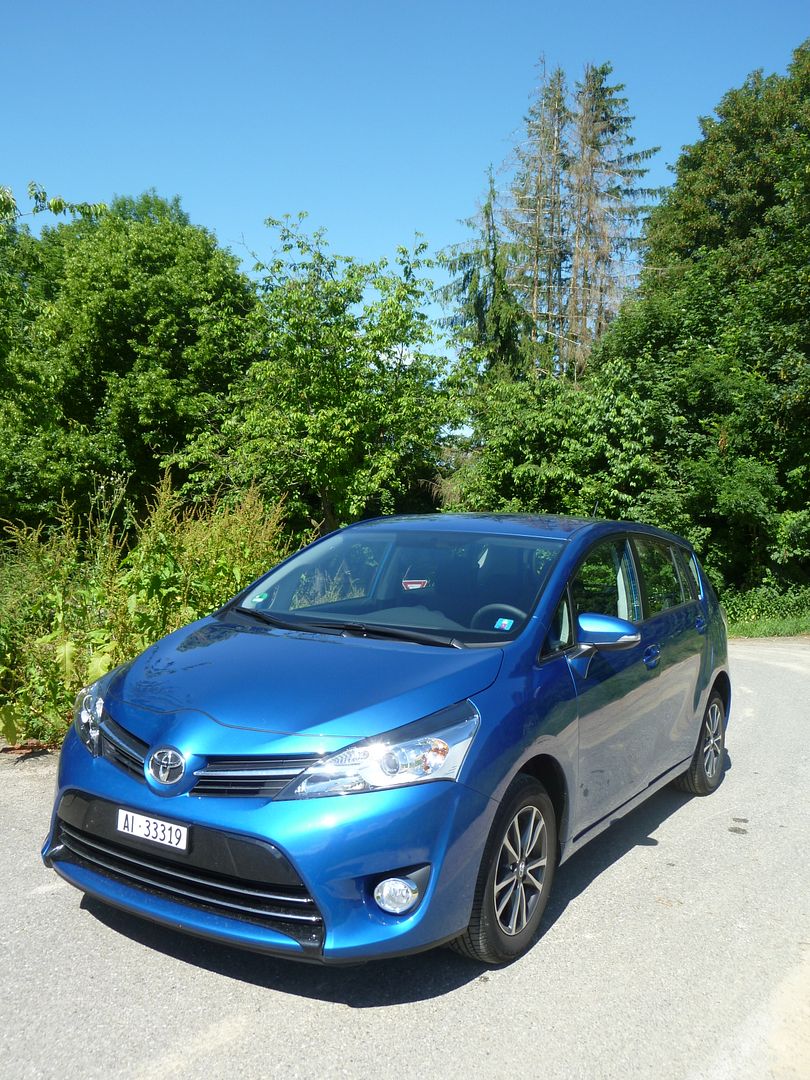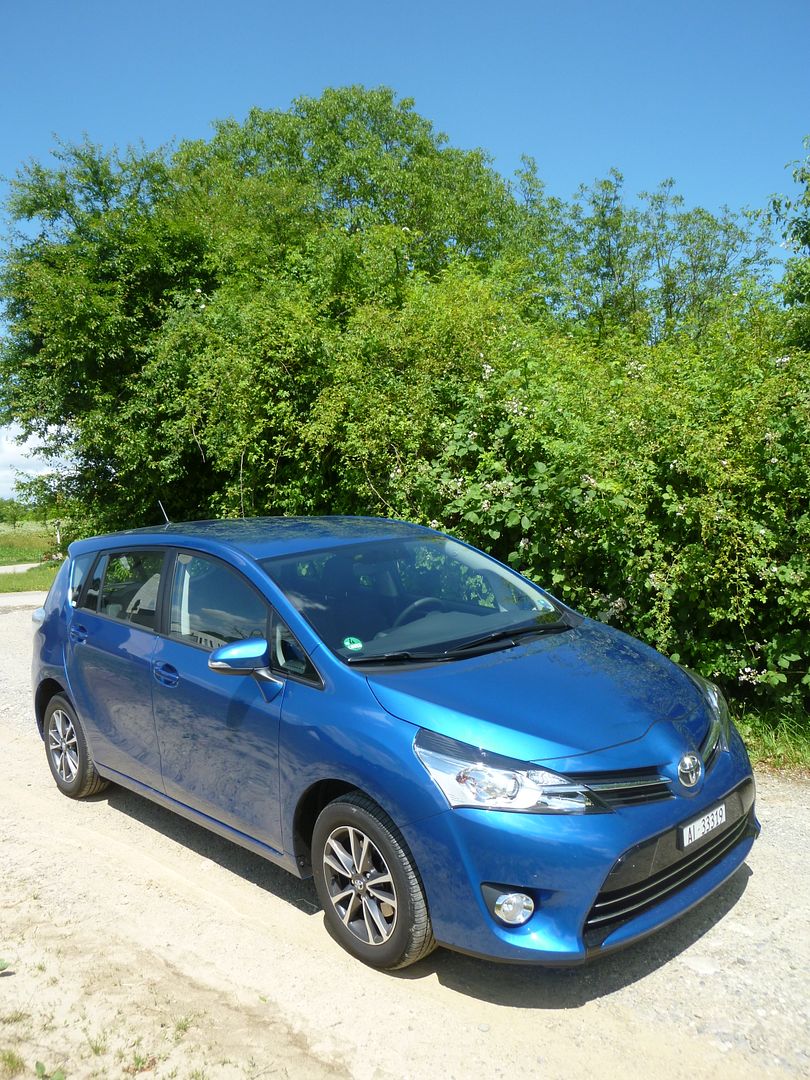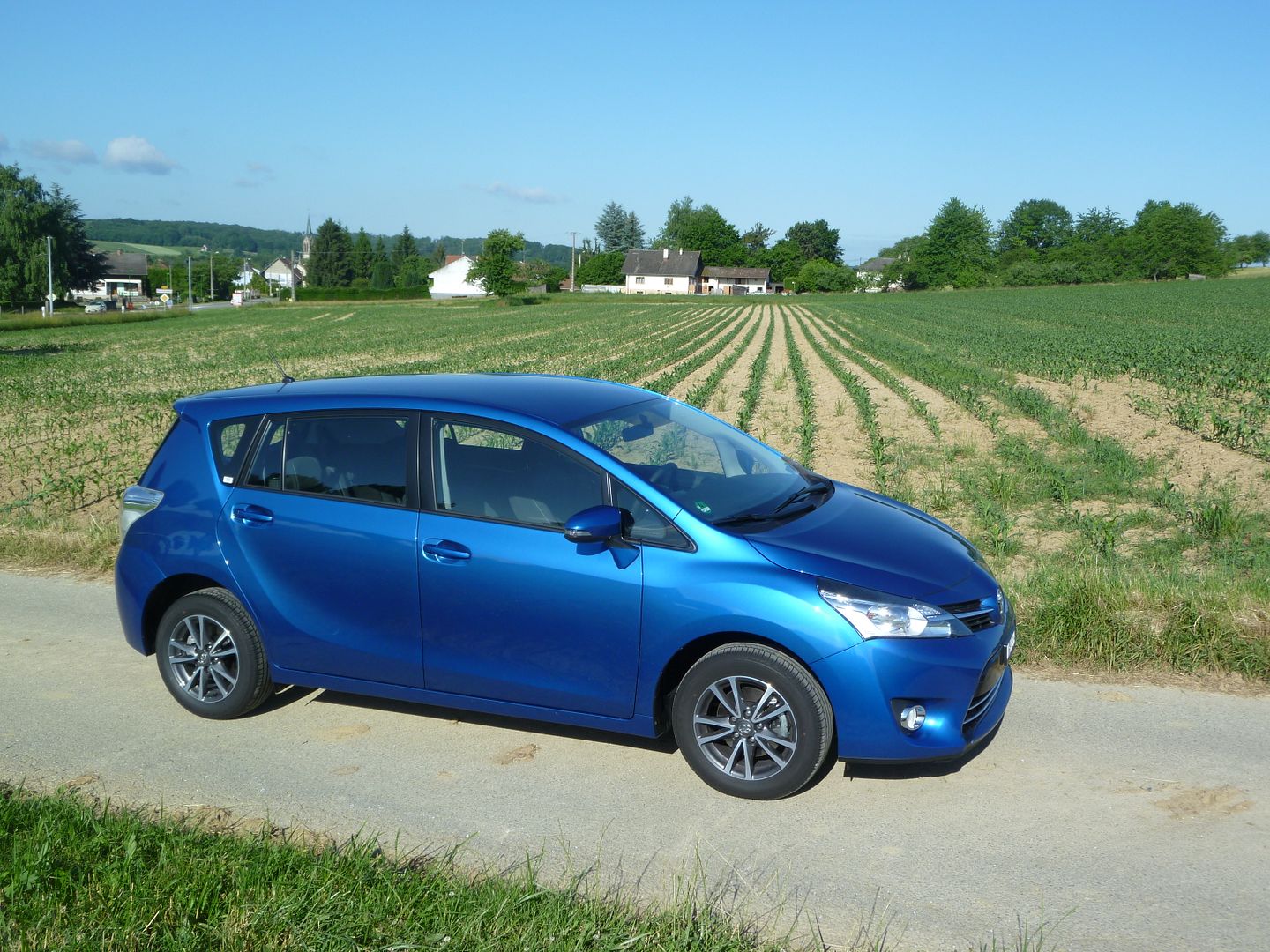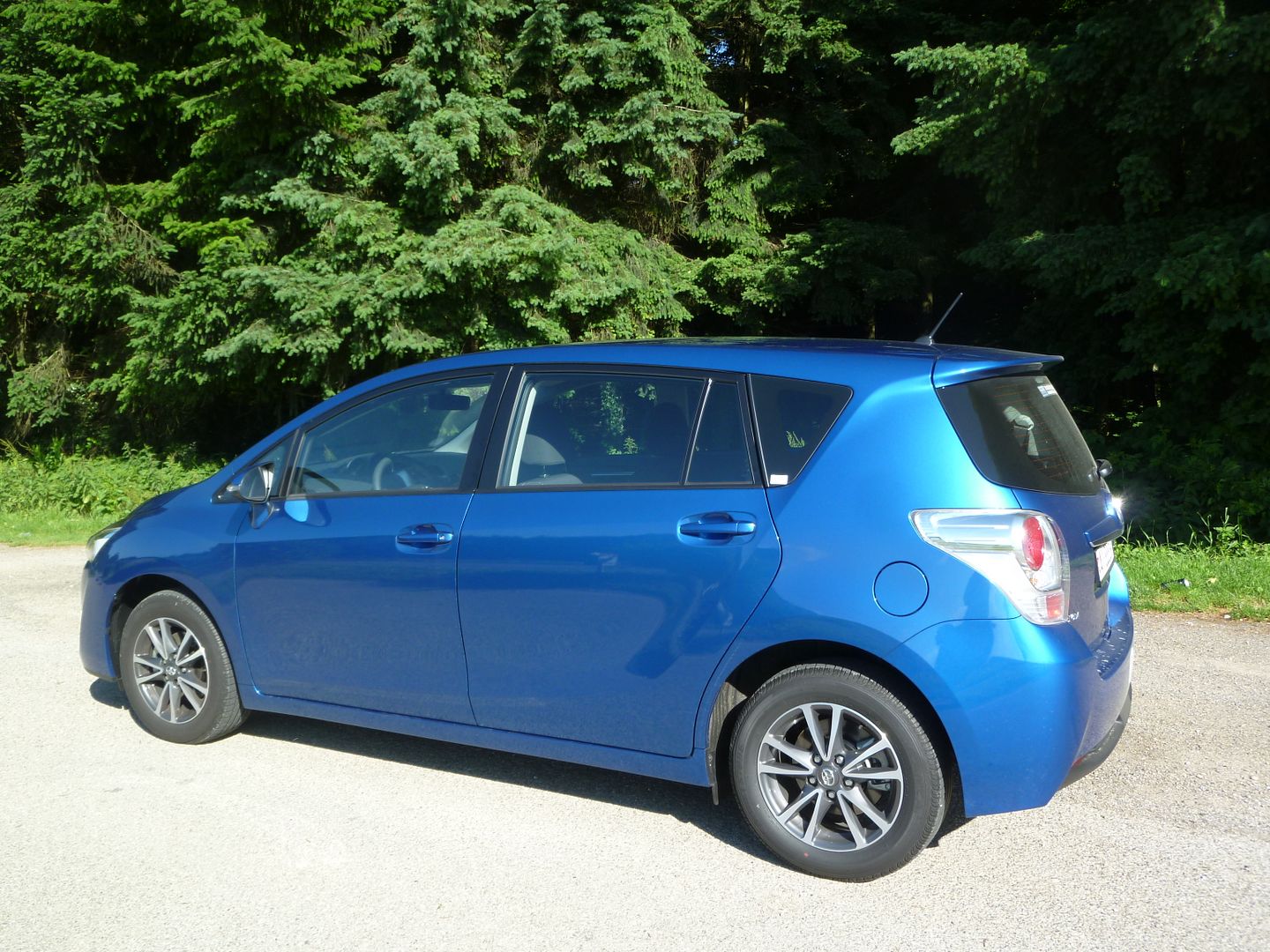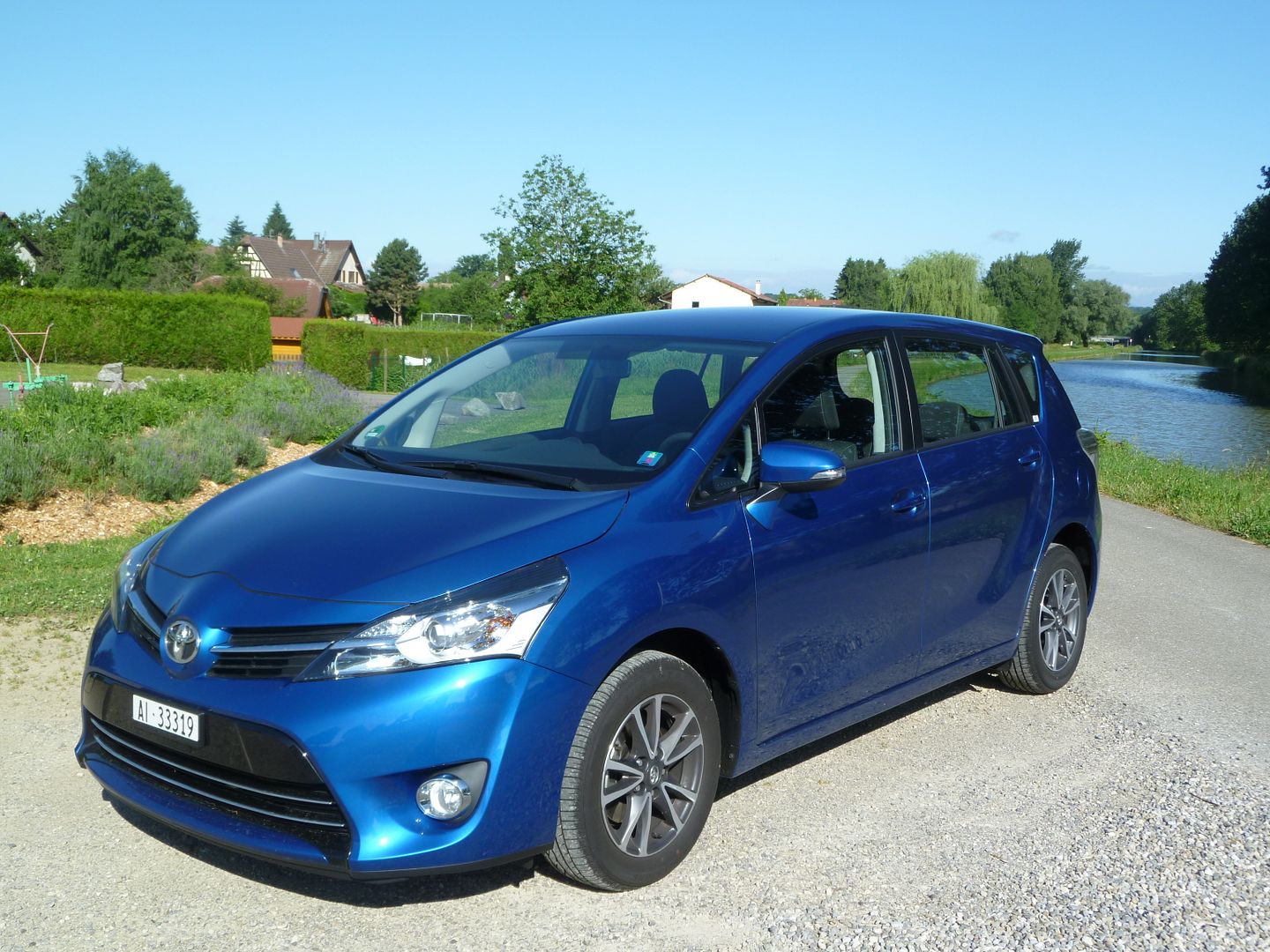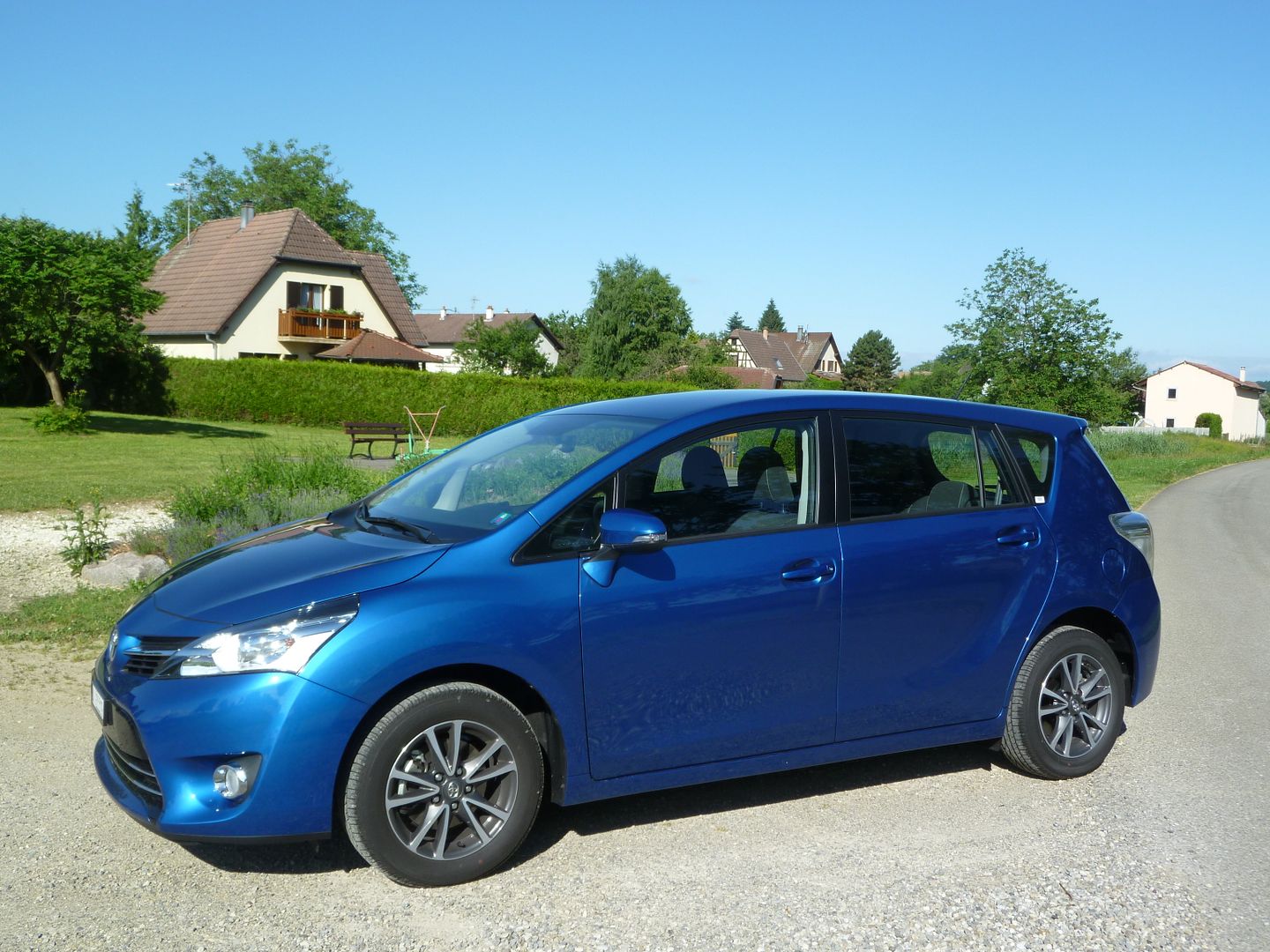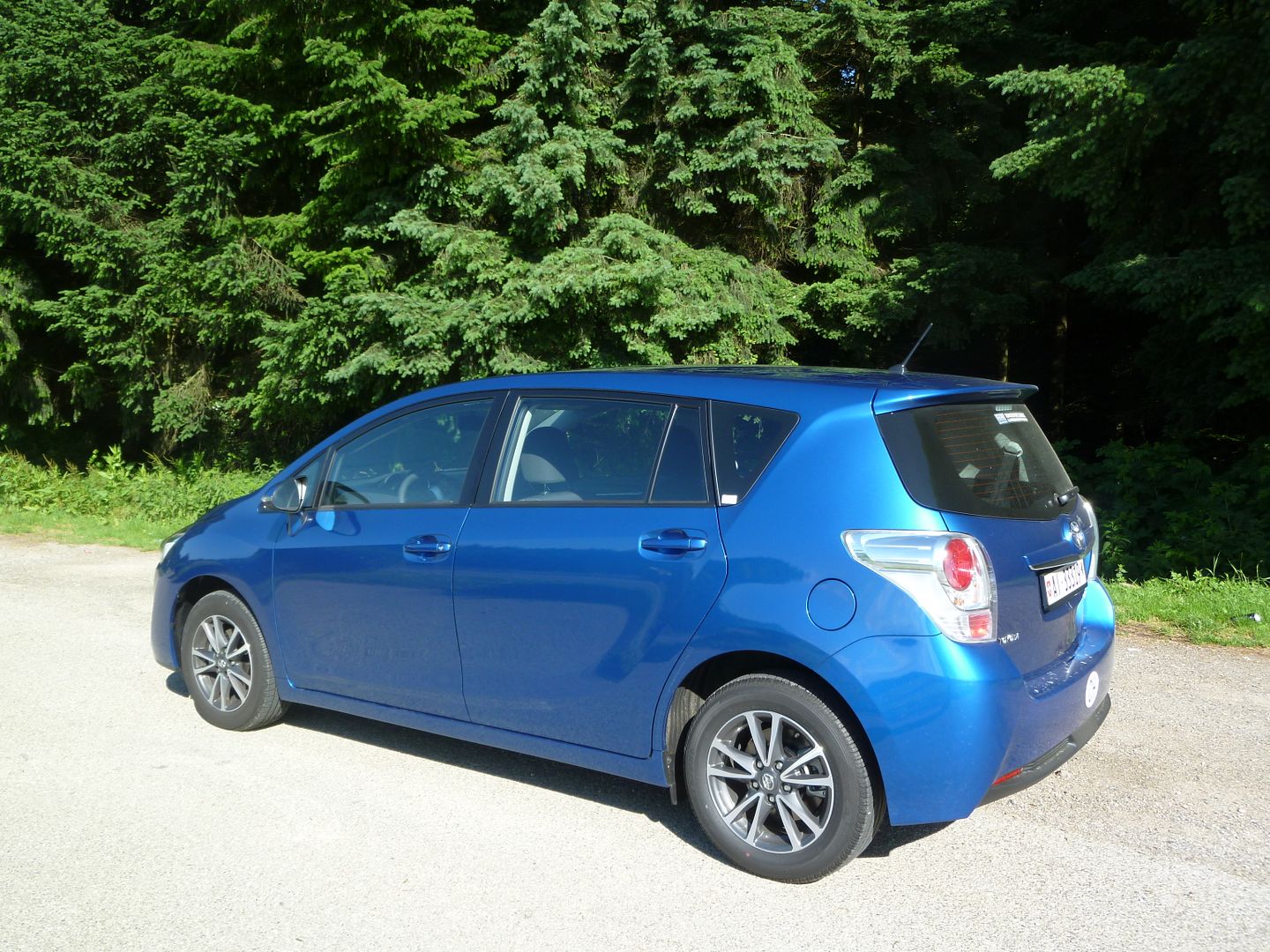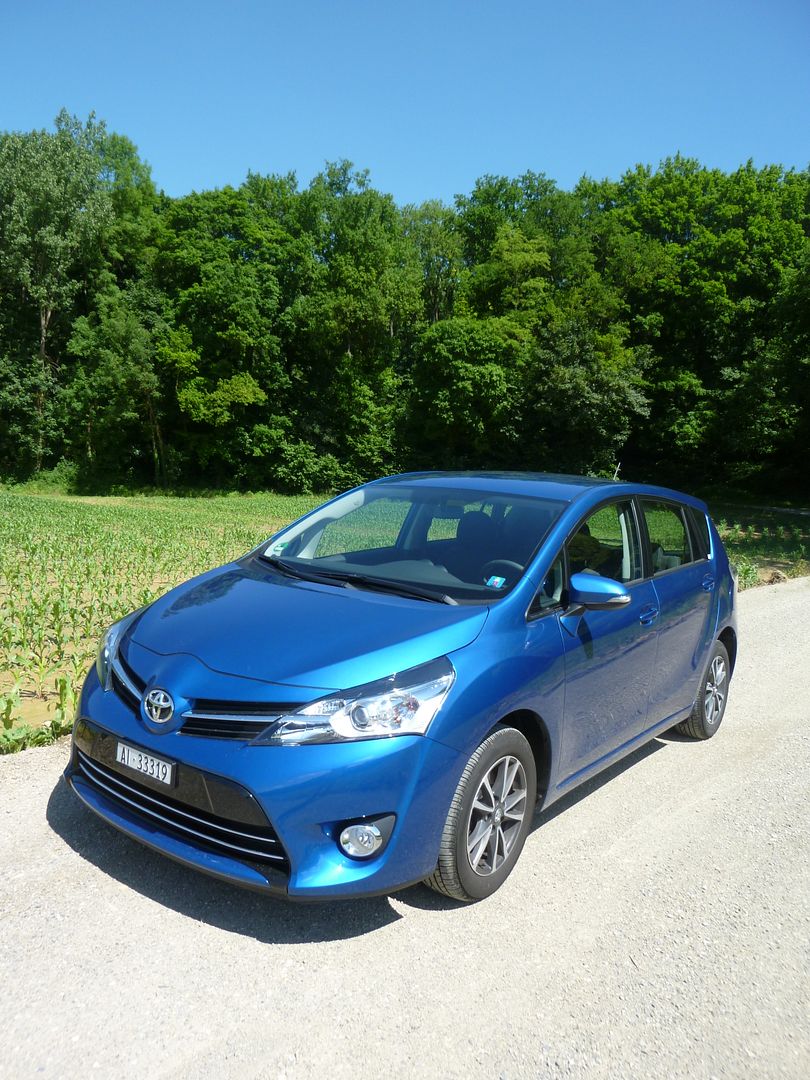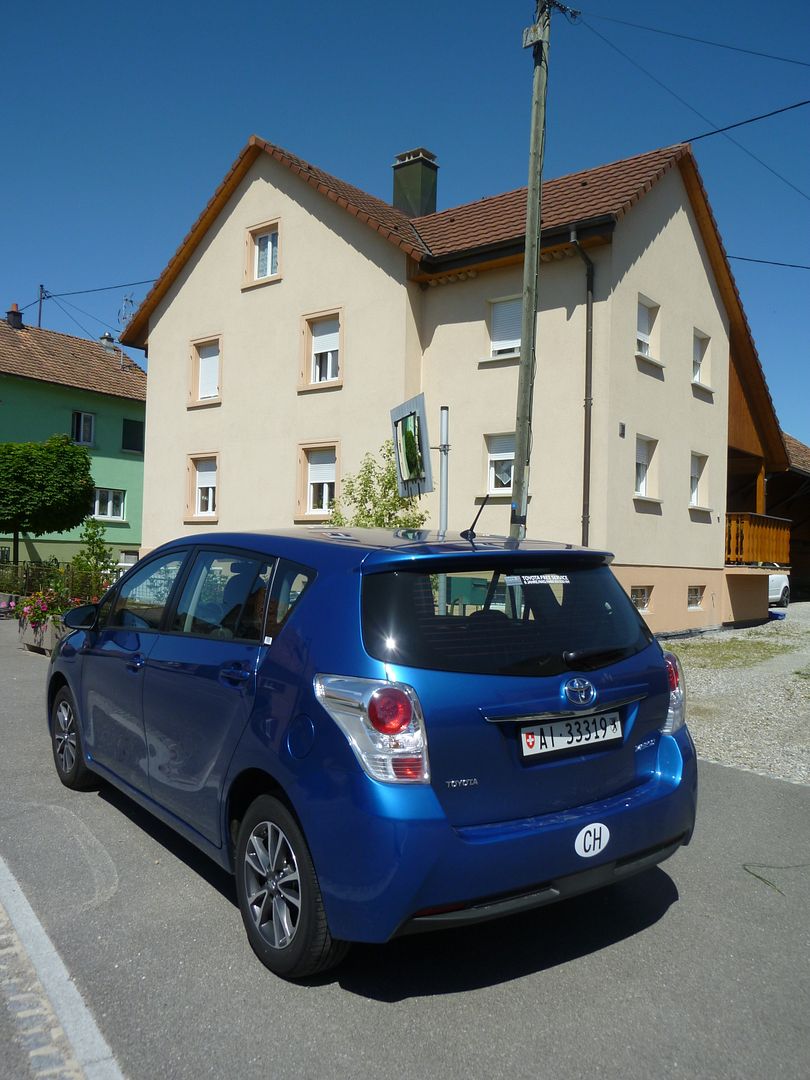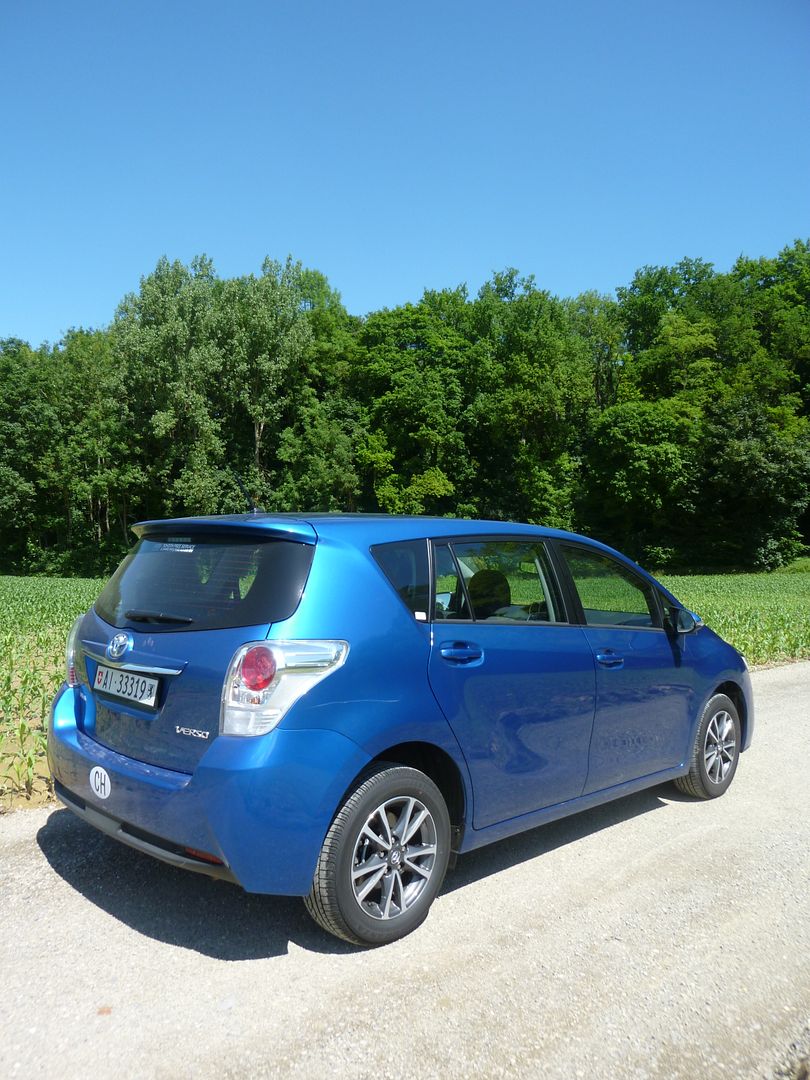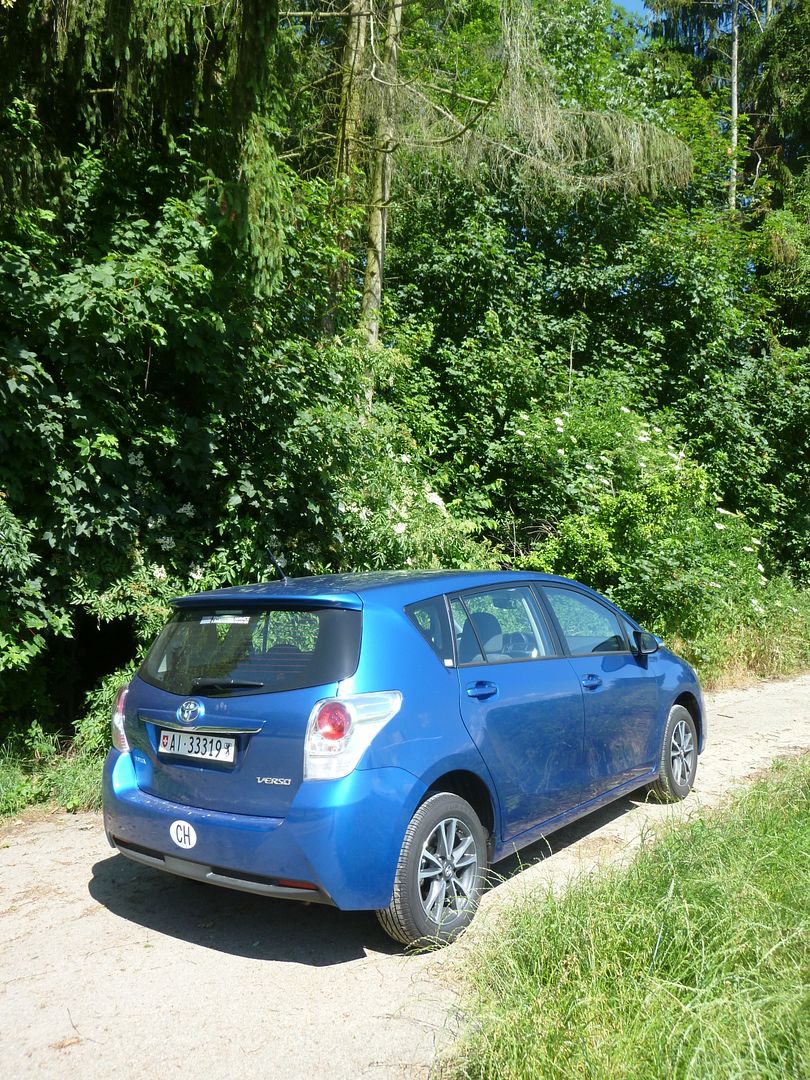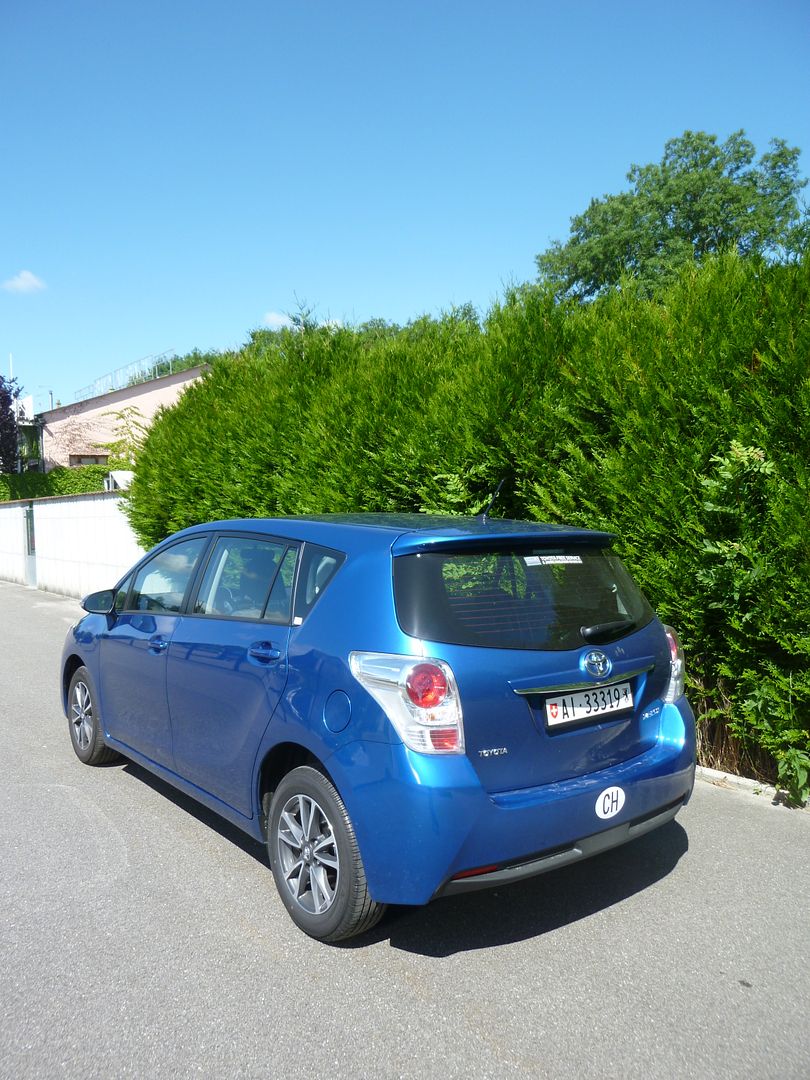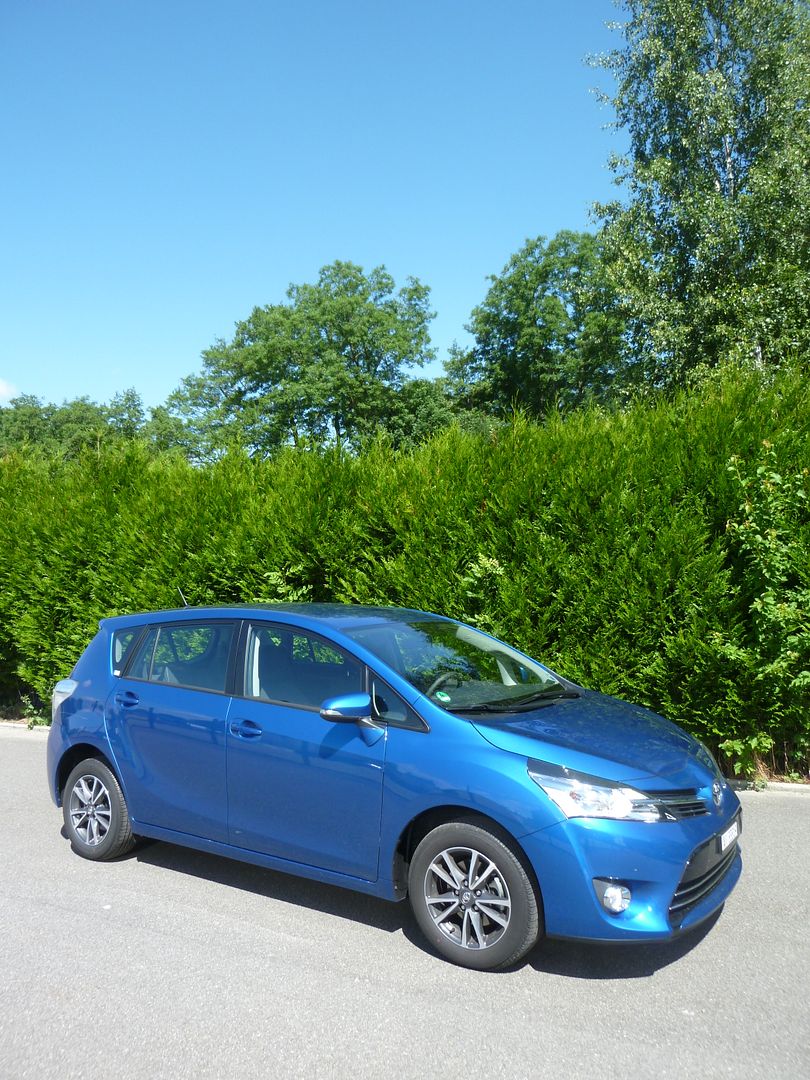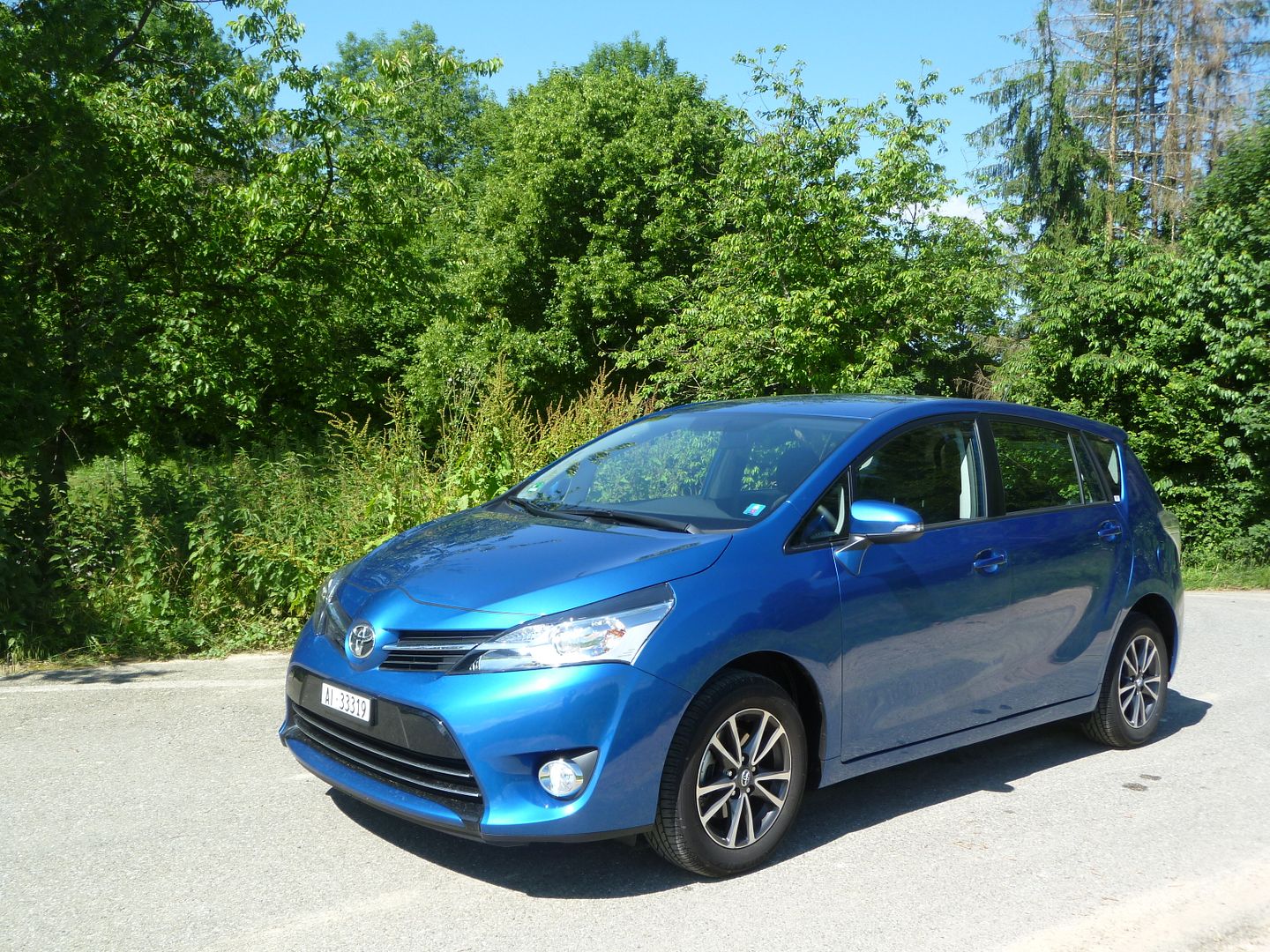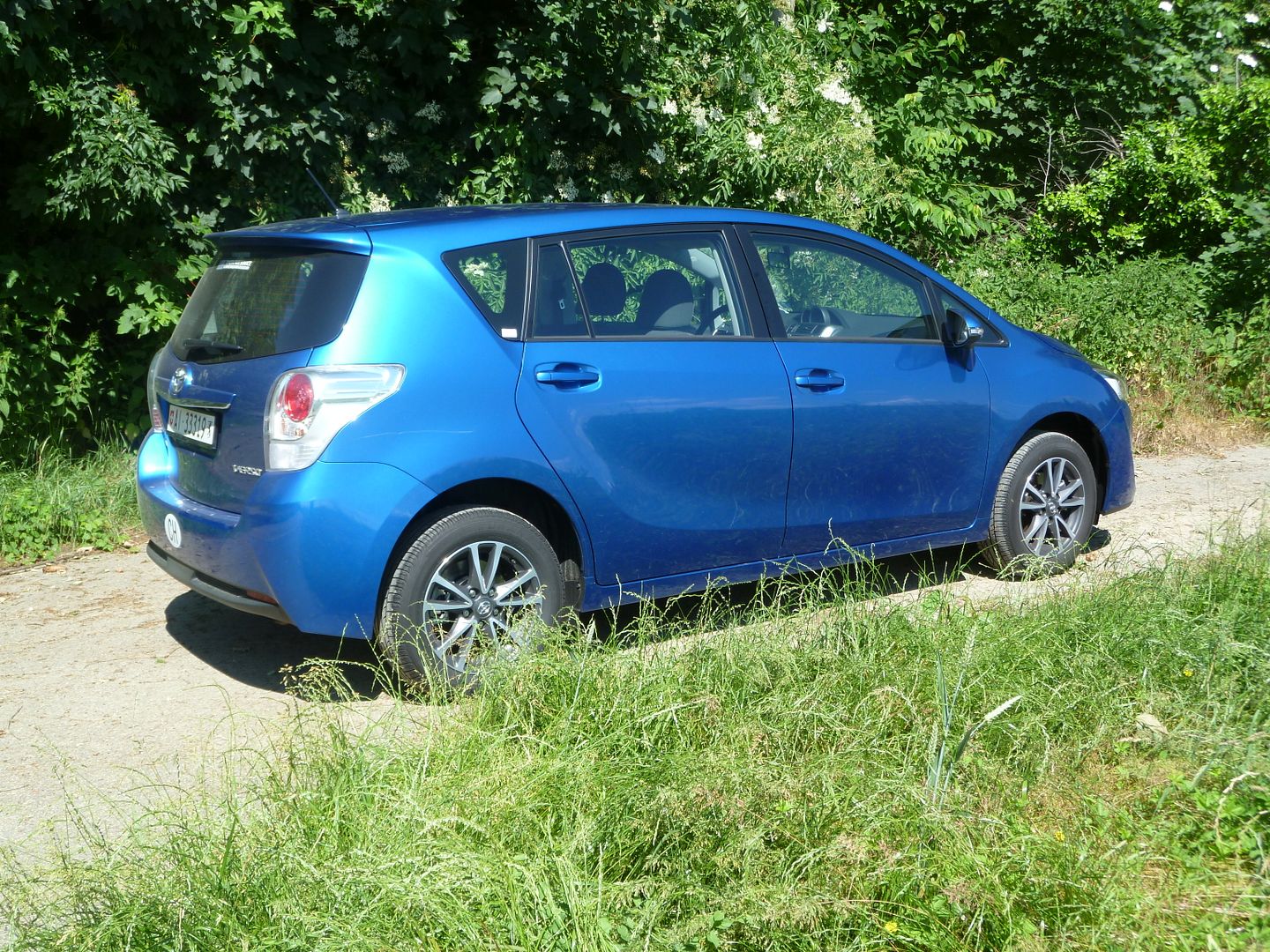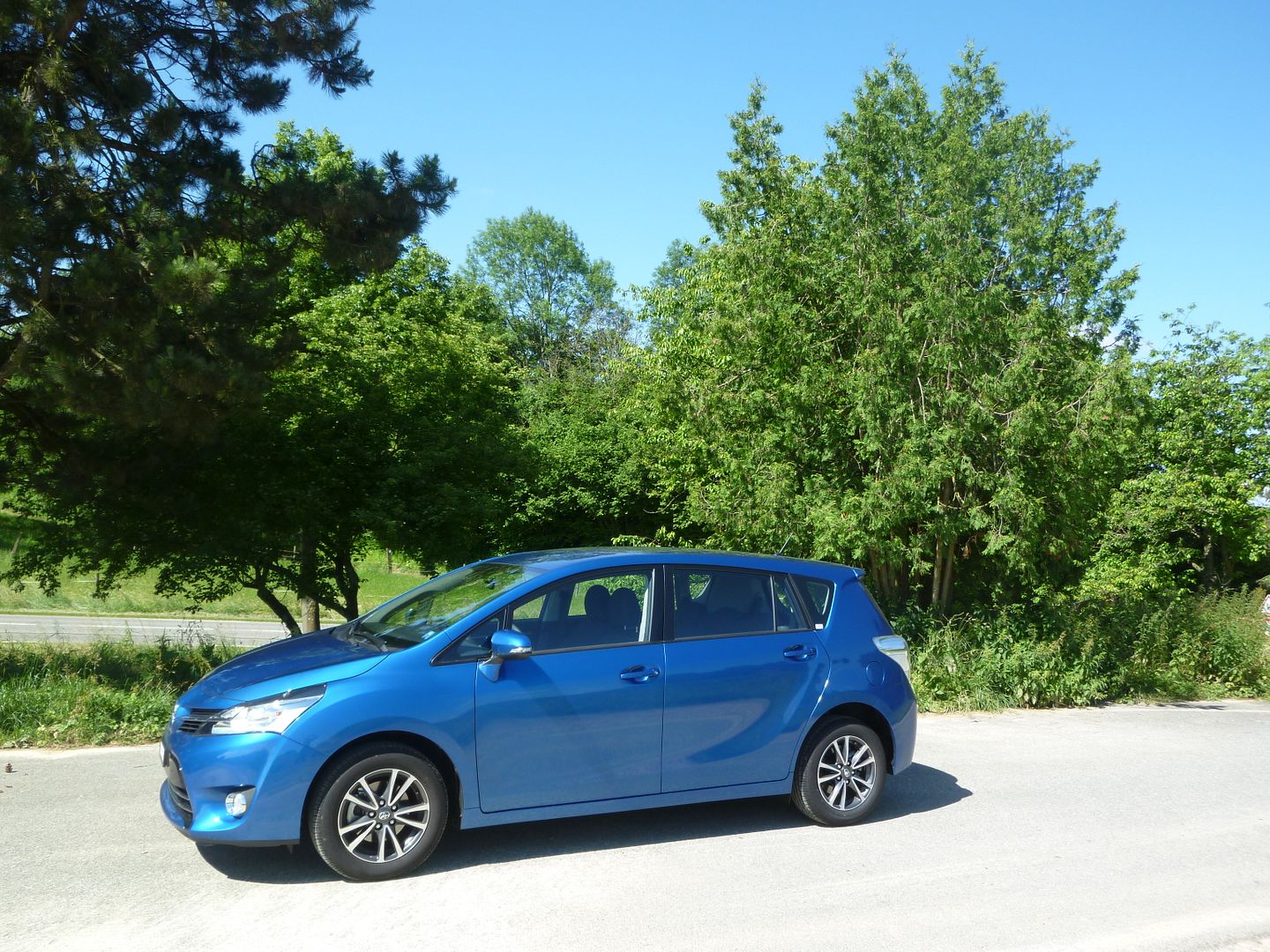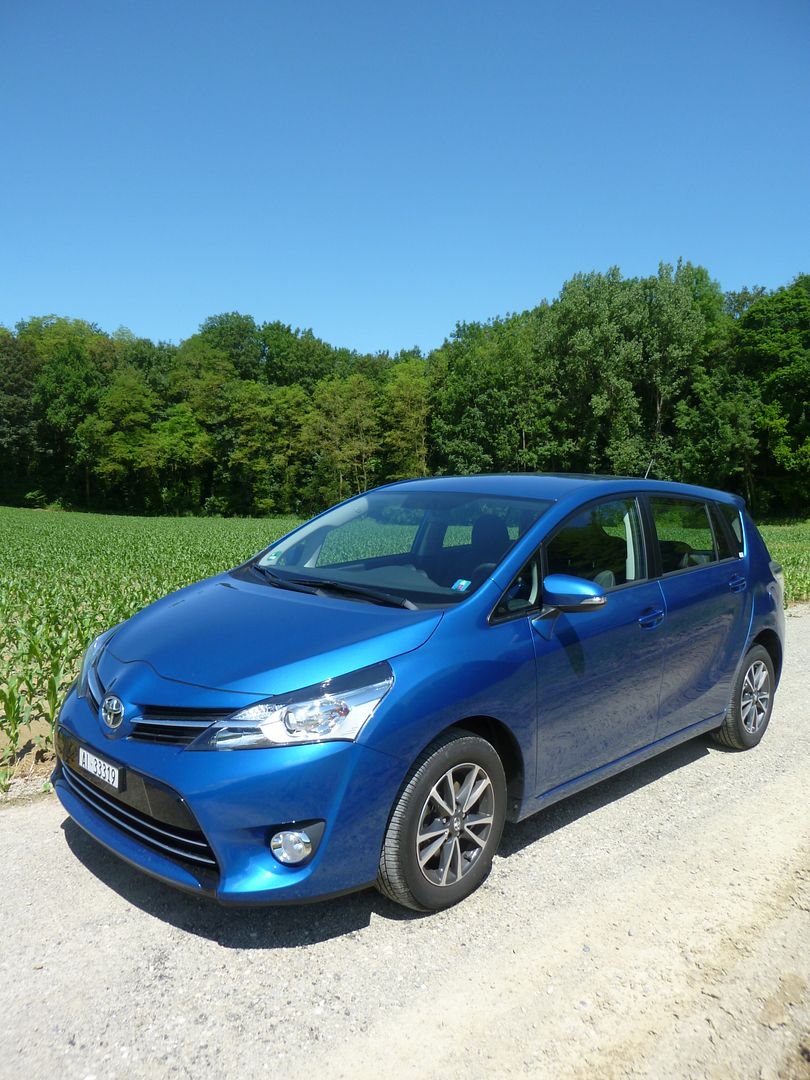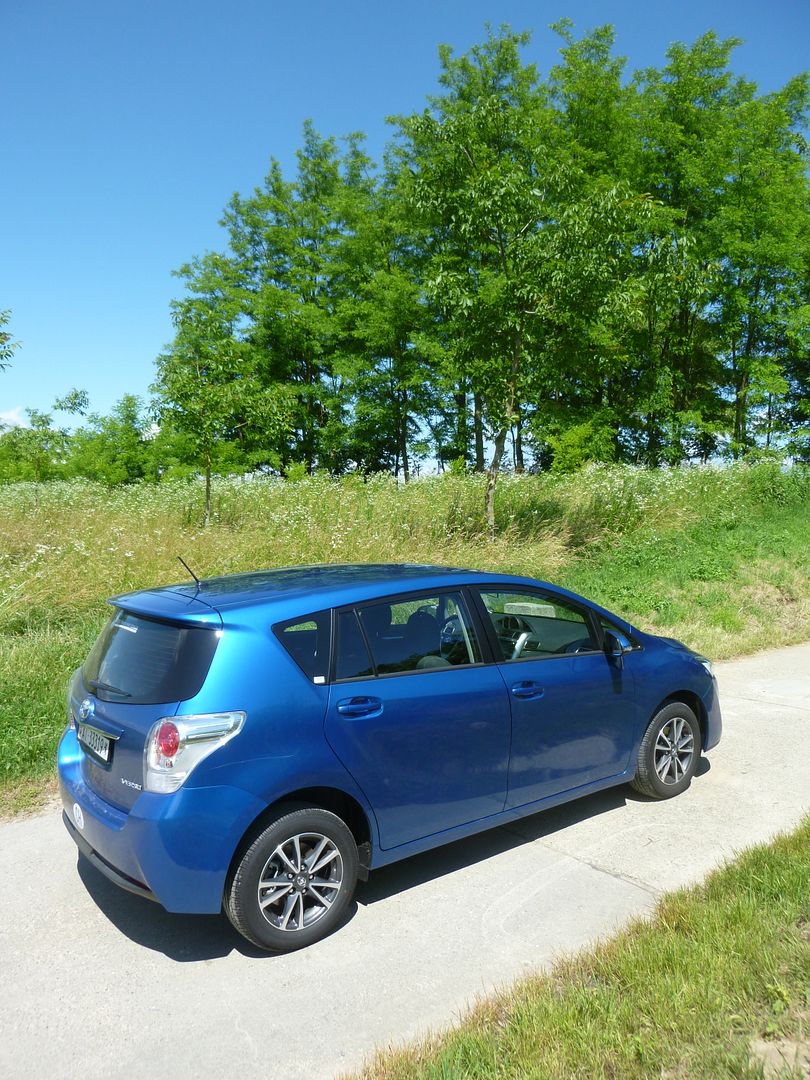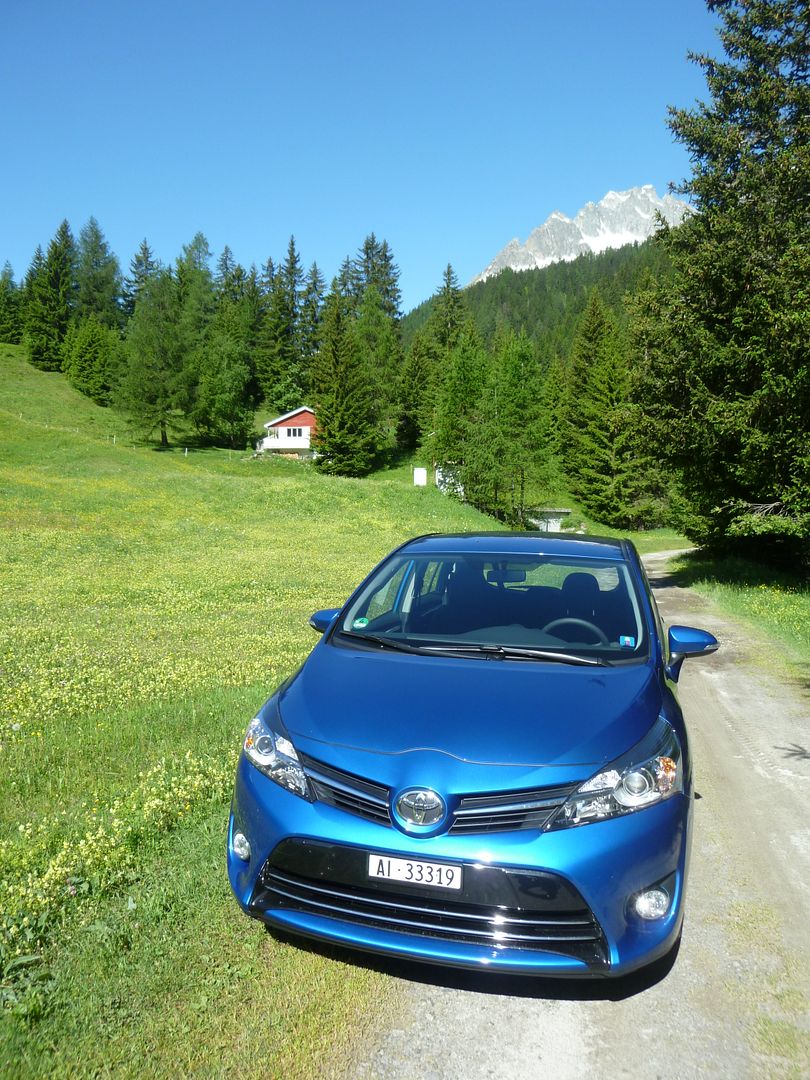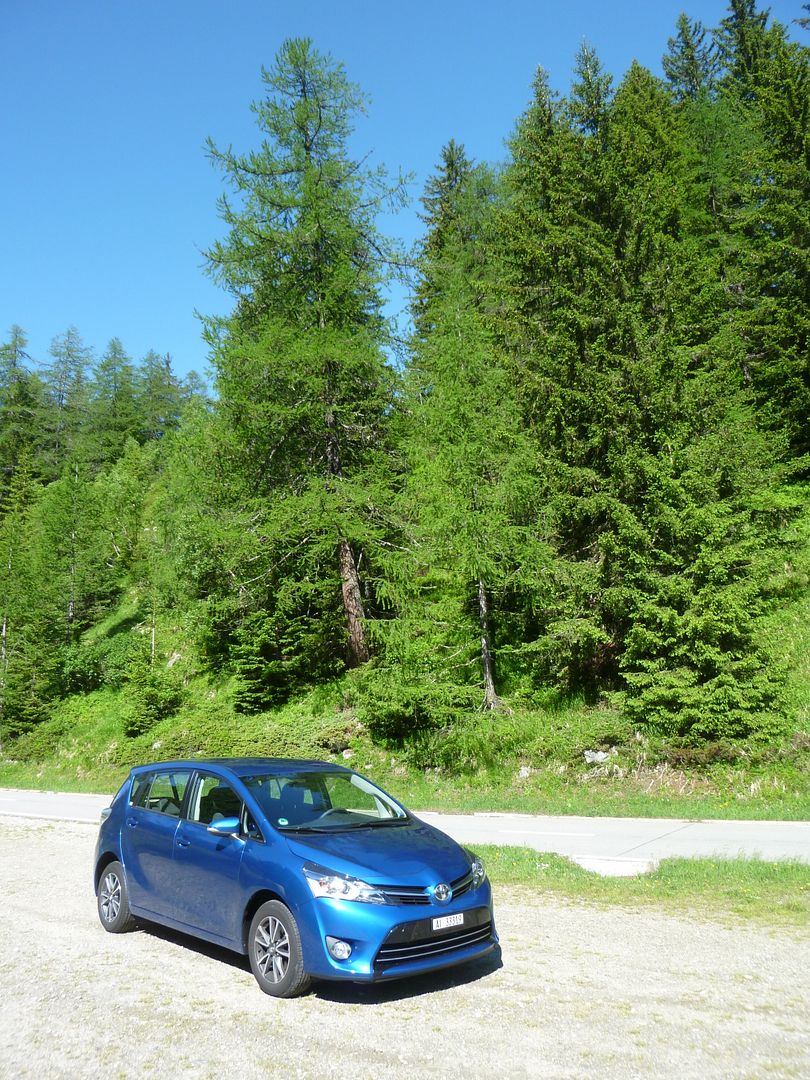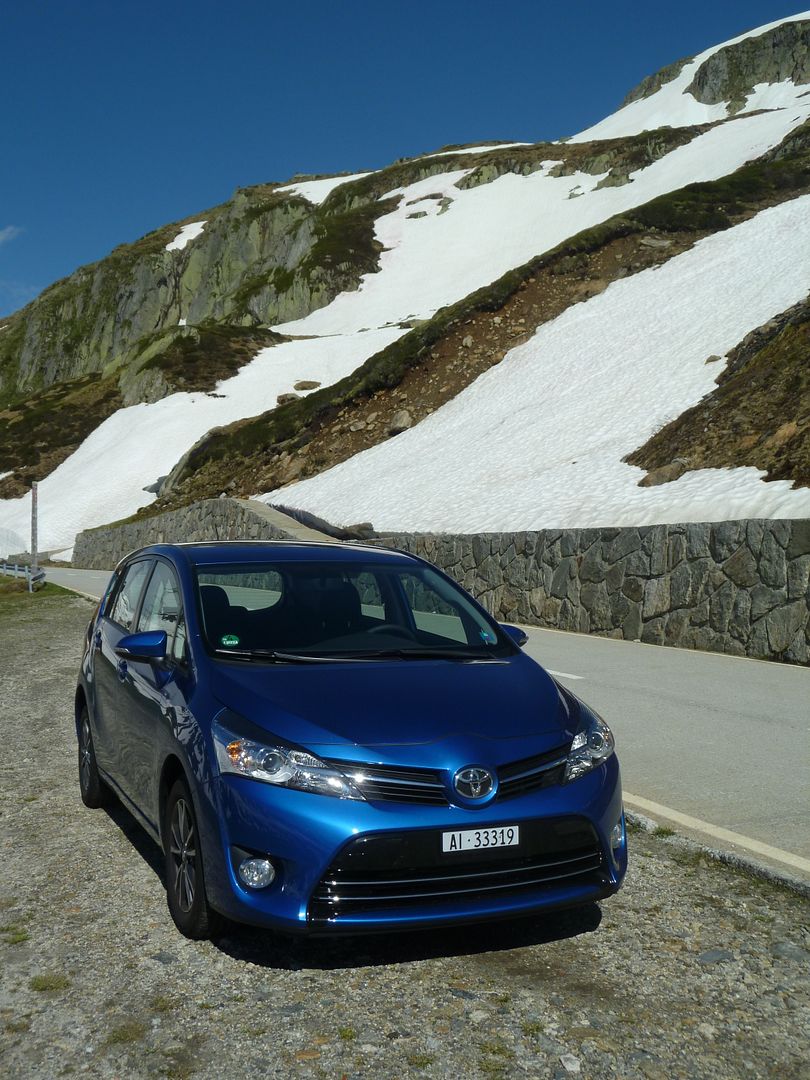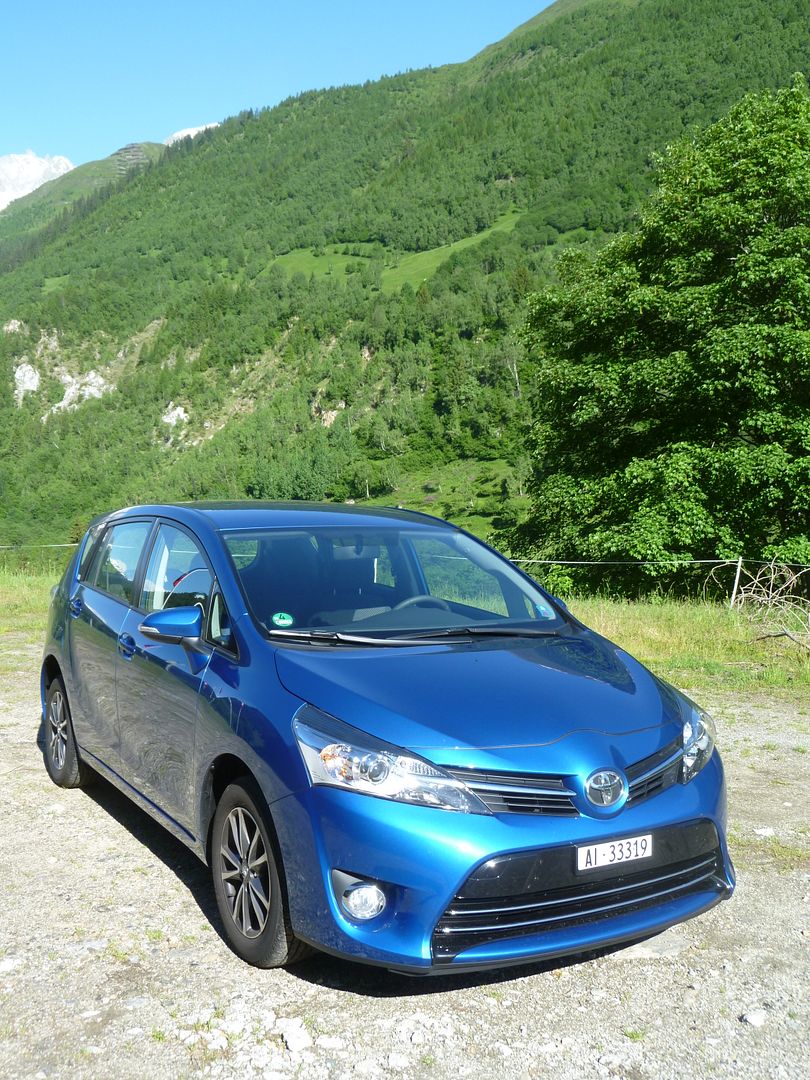 Credit must surely go to Renault with their 1996 Scenic for introducing a car which made life that much easier for families who needed something affordable and decently compact in which they could load people and luggage without the traditional squeeze forced upon them by a regular C-Segment hatchback or the need to upgrade to a larger and more expensive category of vehicle. Scenic was an instant success and it did not take long for a whole raft of similar vehicles to appear as direct competitors. Whilst the regular hatch models in this class are still the bigger sellers, these mid-sized People Carriers, are nowadays an important part of every volume manufacturer's range. The Scenic, Ford C-Max and Vauxhall Zafira may be the first such models that come to mind, as in the UK at least, these three have tended to dominate the sales charts for as long as people can remember, but there are plenty of other such cars for those who pause and think about the alternatives. Japanese Giant, Toyota, were among the first to launch a rival, based initially on their huge-selling Corolla model, coining the suffix Verso, to denote the extra versatility of their offering. The very first Toyota Corolla Verso models did not actually reach Europe, so it was not until 2002, by which time a second generation model had been launched, before buyers were able to get a car with the same sort of versatility as the Renault but with Toyota strengths, most notably quality and reliability, attributes which did not come with every Scenic. The first European Corolla Verso was relatively short lived as the next generation car appeared in 2004. Although this looked like the Corolla from the front, it was actually built on its own platform, and shared less components than you might expect. Sales were decent, though not spectacular, and I sampled the car in 2007 when I found it to be perfectly competent, but ultimately rather unmemorable. When Corolla gave way to Auris in 2008, it was not long before Toyota came up with new a new Verso, this time adopting a name without a prefix. Outwardly quite similar to the previous model, but sporting the latest front end styling, it does not seem to have attracted that much notice among UK buyers, selling less than 3000 units in the UK in 2012, outgunned in the sales charts by not just the C-Max and Zafira, but the Scenic, the Touran and the C4 Picasso, in other words, all its most direct rivals. With the launch of a new Auris for 2013, you might have expected a complete refresh for the Verso as well, but instead, Toyota have contented themselves for now with a comprehensive refresh. The latest models are readily distinguished by the new front end styling, which brings the car into line with the latest Toyota "look", evident on not just the Auris but also the new RAV4 and the Yaris. Indeed, when i walked past the line of assembled rental cars at Zurich airport, I actually mistook the car for an Auris, such is the resemblance. In fact. the changes went far deeper than a new front end and altered rear bumper, with steering and suspension changes aimed at making the car better to drive also being included. The last Verso I drove was back in 2007, when it was still badged Corolla Verso, and at the time, I concluded that it was worthy but rather dull. Since that test, every Toyota I have sampled has left me with exactly the same feeling, so the question for this test was whether the 2013 model Verso could generate any more enthusiasm.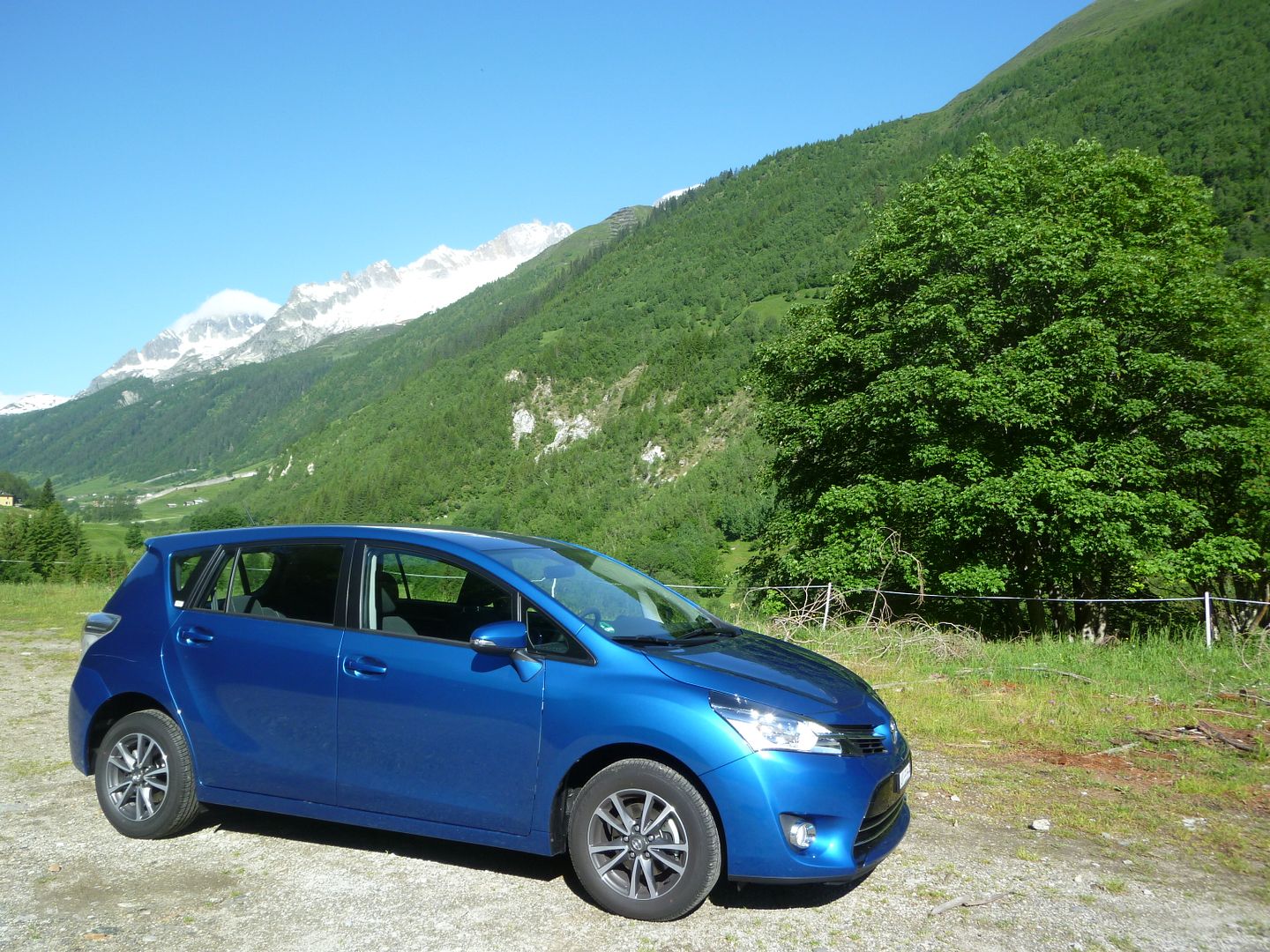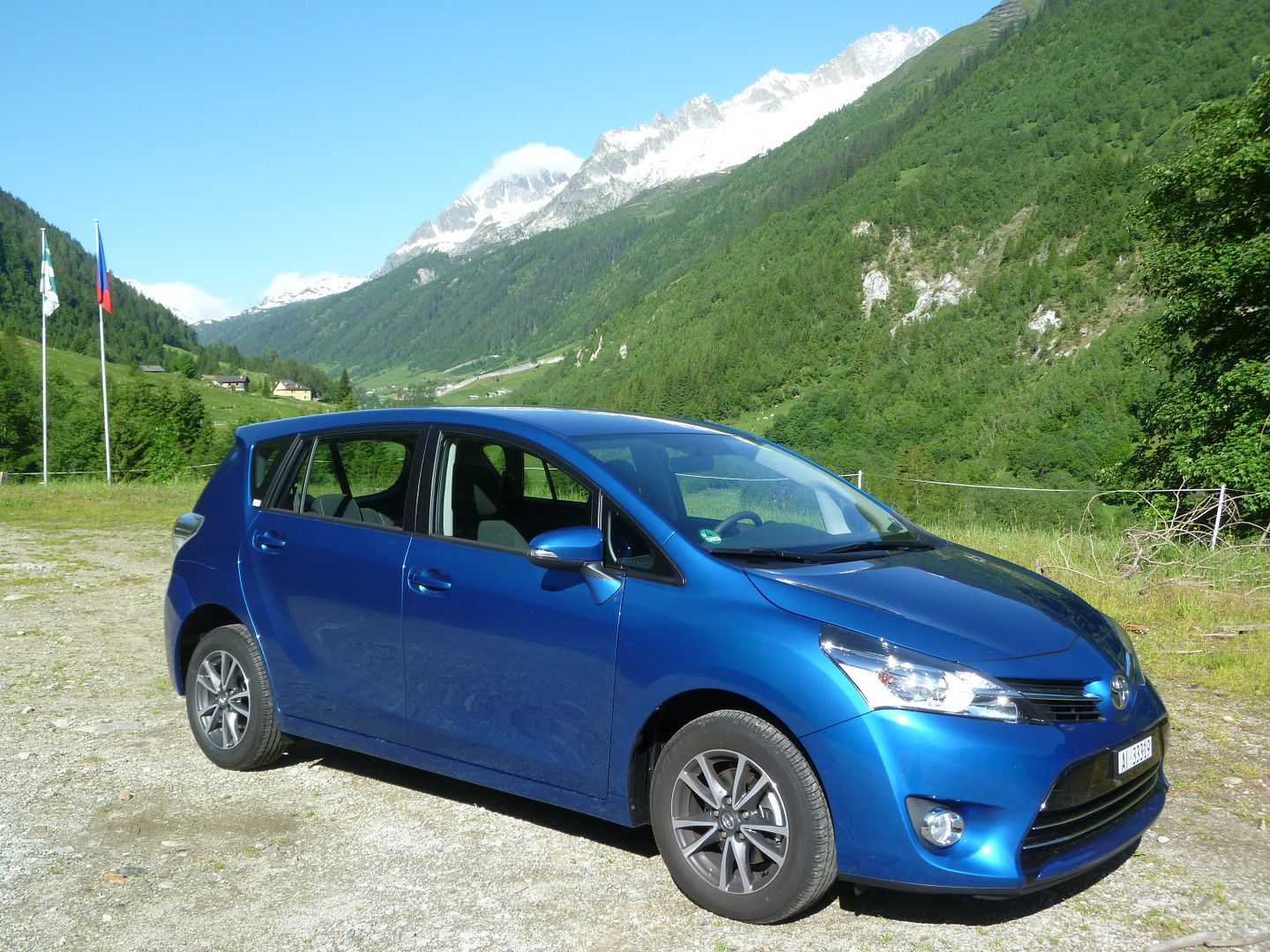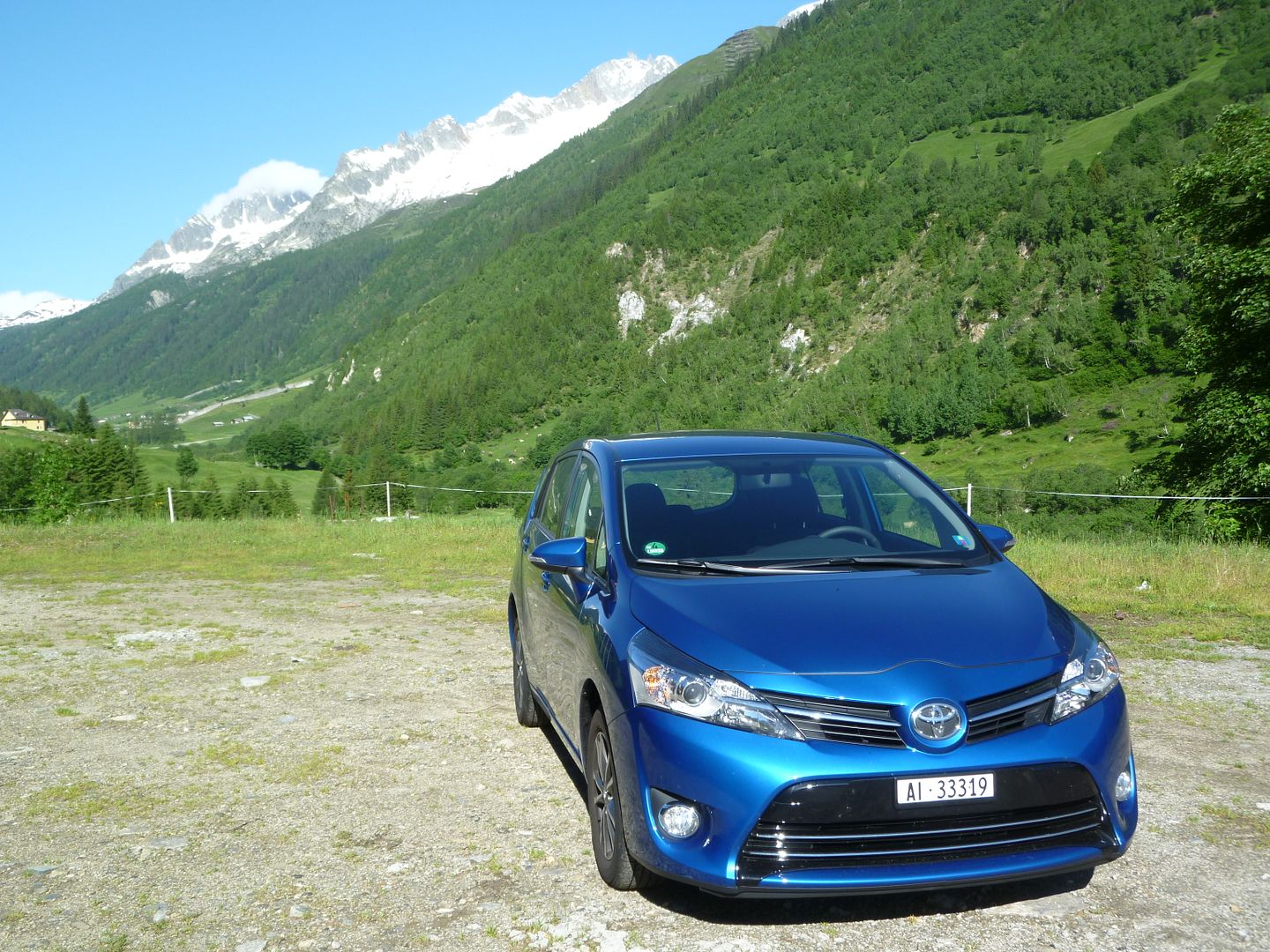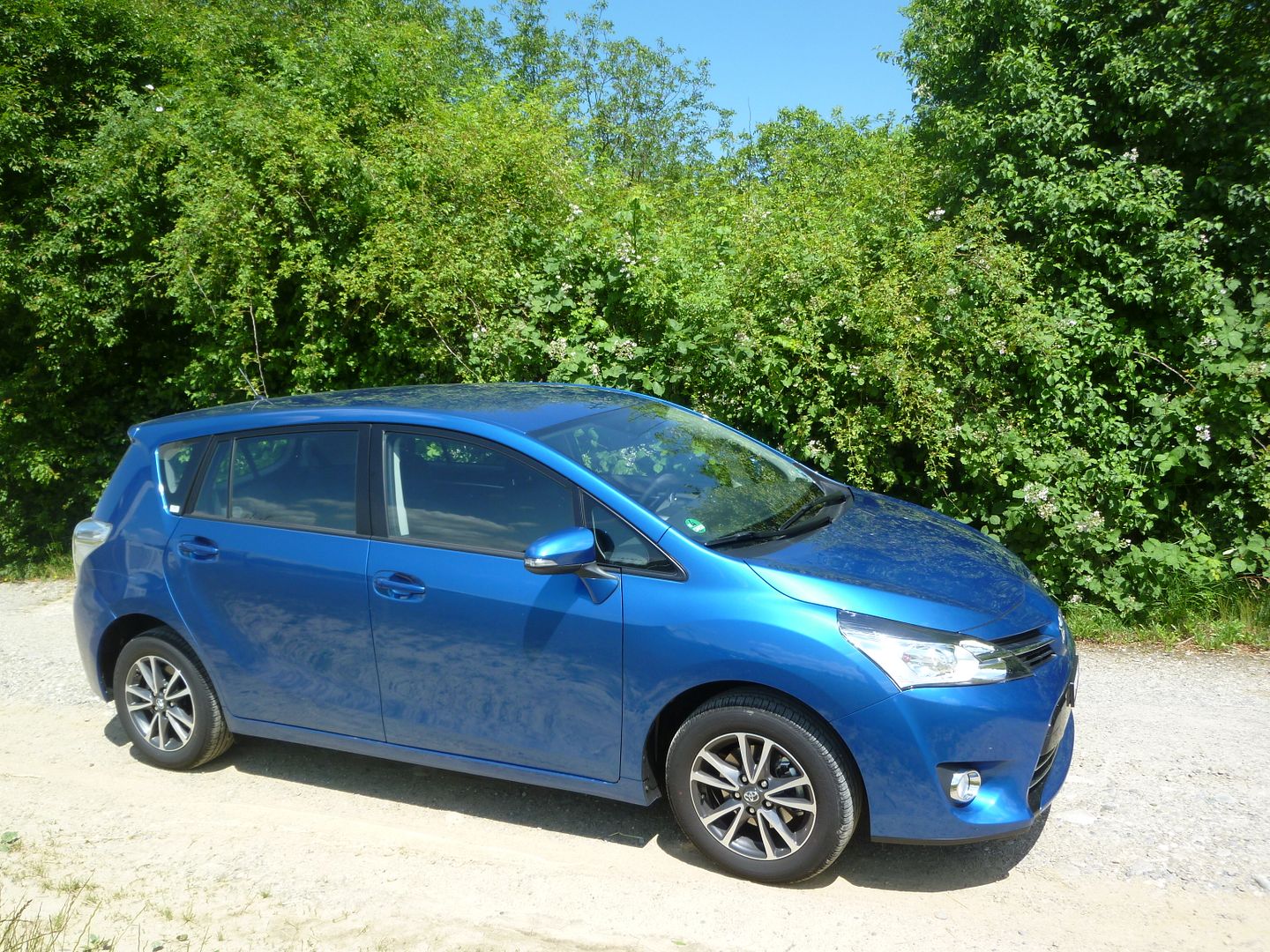 Cars like the Verso will likely be scored more highly for their insides than the driving characteristics than their dynamic credentials, so it is only fitting to start the review there. Open the door and look inside the Verso and you are met with an almost unrelenting aura of black, with just a little colour contrast on the door casings, the seats and the dashboard to provide slight visual relief. Unlike the previous Corolla Verso model, this one has eschewed the conventional instrument display for a display mounted in the centre of the dash, angles slightly towards the driver. There are just two instruments, a rev counter and speedometer, with a small digital display area to the right showing fuel level as a bar chart, and three layers of information that can be cycled from day and date to odometer and various speed and fuel consumption averages. There is no water temperature gauge, just a warning light which goes out once the water has warmed up. What there is at the left hand end of the display is the word "Shift" permanently illuminated, but I did then realise that it is the small green upward or downward pointing arrow which appears above or below it which is significant in that it is then indicating when it thinks you should be in a different gear. The dials are clear enough, but they are quite small and nothing like as easy to read at a glance as they would be were they directly in front of you. As there is nothing apart from dashboard surface in front of you, I am not sure why they are not. The centre of the dash contains a display screen which shows not just the audio unit info, but also has a "Car" function which presents more information including a frequency diagram for different bands of average fuel consumption, and were the satellite navigation system fitted, it would show here, too. The screen is touch sensitive, so changing radio channels can be done this way or using the buttons on the side of the unit, or indeed by using the steering wheel mounted buttons. Below this are three rotary dials for the air conditioning system. Everything else operates from twin column stalks, governing lights, wipers and indicators. Cruise control featured on the test car and this was on a separate stubby stalk to the lower right of the wheel. It is all very logical and easy to use, but not that inspiring to look at. Interestingly, unlike its predecessor which had a "Stop/Start" button, this one works off the key, and your foot does need to be on the clutch pedal. Very firmly as I found out, as unless the pedal is almost through the floor, it does not allow the engine to fire. Although nothing like as challenging as the driving position in the latest generation of Peugeot models, I struggled a bit with this Toyota, as the seat would not go low enough and/or the wheel would not go high enough. The seat itself proved comfortable, though the backrest adjuster allows you to alter the rake in a series of steps rather than on a continuous basis.
Although the driver's environment may count for a bit, people will largely buy the Verso because of its ability to swallow people and luggage. Entry level Verso cars have five seats, with the option of a third row, and this feature is standard on the rest of the range. Before getting too excited, though, a prospective buyer should look very carefully at that third row. These are seats only designed for small children.  Access is difficult, as you have to clamber past the middle row of seats, and once installed, the backrest only reaches the small of your back, there is negligible legroom, meaning that your knees will be in your chest, and headroom is not that generous either. With the third row erect, boot space is next to non existent. With the third row folded into the floor, though, the boot is a good size, and there is quite a deep well right at the rearmost edge, which can be used to accommodate the parcel shelf and still have space left over. The third row of seats are split 50/50, and they pull up out of the floor with a looped release. The middle row of seats are split into three separate units, each of which is on a slider. To fold them down, you need to push the seat as far back as possible, then pull the outermost lever to bring the backrest part forwards, then you pull the lever on the inner side of the top of the backrest which brings the backrest down horizontal, and then you push the whole unit down until it locks into position, creating a flat floor area, and lots of luggage space. It is all about more complicated than in some cars, and you will also find that you cannot easily re-erect the backrests with the third row of seats folded down, as there is not quite enough clearance. Occupants of the middle row of seats should have little to complain about, though, with decent levels of leg and head room, and they have the use of some rather flimsy feeling picnic tables that fold out from the back of the front seats. These incorporate a cup holder. As well as door pockets, there are some cubby areas in the floor under a removable cover. In the front, there is a split level glovebox, the top of which is not that sizeable, there are door pockets and there is a semi open area under the central armrest which includes the cup holders.
The majority of Verso will be sold in Europe with the 2 litre diesel engine under the bonnet, but Toyota do offer petrol powered cars as well, with both 1.6 and 1.8 litre V-matic units available. In the UK, the latter is only offered in combination with an automatic transmission, but the Swiss market does not have this limitation and manuals and automatics are offered with both engines. My test car was a 1.8 litre petrol with a six speed manual gearbox. This long serving unit puts out 147 bhp which is sufficient to endow the Verso with decent but far from brisk performance. In ordinary motoring around town the unit appears well up to the job, with acceptable levels of acceleration from a unit which only gets raucous when you work it very hard, but as befits a test conducted in Switzerland, I took the Verso up into the mountains, and here it was found to be rather more wanting, even when only one up. On surprisingly modest inclines, the speed fell off quite quickly, necessitating lots of use of the gearbox. That in and of itself was no great hardship as the lever falls nicely to hand, mounded at an angle on the lower part of the centre of the dash. Gearchanges are slick, though the lever, mounted high up in a protrusion from centre of the dash from where it falls readily to hand, has that slight clunky feel that you often experience in Asian 'boxes. The upper gears are quite close together and I did find sometimes that when in sixth I reached for another gear, only to discover that I was now going down one rather than up. Fuel economy averaged out at 44.5 mpg over a test distance of 950km, which has to be declared a good result, considering that the steady speed autobahn cruising at Swiss speed limits was balanced out by the ascent of a couple of challenging Alpine passes.
Toyota made extensive changes to the steering and suspension for the 2013 models, Not having driven the pre-facelift car, I am not in a position to comment on how much of an improvement has been made, but I can report on what I found in this test car, and that was positive delight that here is a Toyota with steering that is not so utterly devoid of feel and over-assisted to the point of causing the driver to wonder if the road wheels are connected by telepathy to the inputs of the driver. Those used to Ford standards will still bemoan what they find, but compared to so many family cars these days, I would have to rate the Verso as better than a lot. A taller body than a regular hatchback and no pretensions towards a sporty driving experience do mean that the handling errs on the safe side of predictable, and there is a certain amount of body roll evident on corners tackled with gusto, but for use as a family carrying conveyance, the Verso should deliver no unpleasant surprises. It rides well, though the smoothly surfaced roads of Switzerland are perhaps less of a test than the potholes of British streets. When cruising on the Autobahn, noise levels were generally low, with just a bit of wind noise evident, but up in the mountains, the engine got quite noisy once you needed to work it even moderately hard, with an anonymous sort of hard-work-noise that had no aural pleasure to it. The brakes were good, and they received a thorough testing when descending a couple of Alpine Passes. A conventional pull-up lever handbrake is fitted between the seats. All round visibility proved better than in a lot of modern cars, thanks partly to the relatively vertical back of the Verso, and the fact that this model I tested featured a rear-view camera which projected onto the audio unit screen, giving you a clear picture of what was behind the car.
In Switzerland, the three trims offered are called Terra, Luna and Sol, and my test car was the middle of these, a Luna. UK market cars are branded Active, Icon and Excel, and respectively these would seem to be equate pretty closely to the Swiss models.All bar the base model cars come as standard with the third row of seats. Entry level cars give you electric front windows, air-conditioning, daytime running lights and hill-start assist. Icon or Luna adds 16″ alloys, a leather trimmed steering wheel and gear knob, the touch-sensitive multimedia audio unit with DAB digital radio and Bluetooth, cruise control, front centre armrest, rear picnic tables, rear electric windows and the rear-view camera. Excel or Sol trim adds larger 17″ alloys with a graphite finish, LED front DRLs, roof rails, leather seat bolsters and door trims, a remote keyless start system, keyless entry, automatic headlights and wipers. In the UK, the 1.8 petrol engine is only available with an automatic gearbox, and the Excel trim is not available with the 1.6 litre petrol unit.
I handed the Verso back to the Agent at Hertz' Zurich Kloten facility and she asked if everything was OK. Out of politeness, and indeed reflecting the truth, I said that it had been. And then it occurred to me that this is the greatest strength and weakness of the Verso. It is indeed "OK". It has no significant weakness, but as a dynamic object, it also has no significant strengths. I am sure that ownership would be a painless proposition over many years, with legendary Toyota levels of reliability almost guaranteed. But in no way is this a vehicle for which you could ever generate even an ounce of enthusiasm. Even accepting that cars in this class are bought to meet a practical need, Ford have shown with the C-Max that they can be made good to drive, and Citroen have tried with the latest C4 Picasso to show that they can be interesting to look at. Toyota has done neither of these things, delivering yet another appliance. Accordingly, it would be a bold move to predict a significant increase in its UK sales penetration beyond the modest levels achieved in 2012. That is especially so when you look at the pricing levels. Of all its competitors, only the VW Touran in nearest available petrol levels of power and equipment levels is noticeably more costly. The C-Max and Zafira are similarly priced and worthy competitors such as the Mazda 5, new Kia Carens and Citroen C4 Grand Picasso are significantly cheaper.
Share and Enjoy