VSCC at Prescott – August 2013
All the events that take place at Prescott Hill, on the slopes of the Cotswolds in North Gloucestershire, have their appeal, but to many it is the meeting held in early August when the VSCC arrive en masse that seems particularly special. Somehow, seeing both the Orchard car park and the Paddock full of an array of pre-war machinery just seems so right for this venue. It's certainly an event which gets high priority in my diary when planning out the year, though, as is so often the case now, with such a lot going on, it does always seem to clash with other things that I want to attend as well. This year that conflict was with the Wilton House Supercar Sunday, which meant that I could only do both of these "must do" things by attending Prescott on the Saturday. This is practice day, with the competitors getting at least 2 runs up the hill, in advance of timed runs on the Sunday, and although an area of The Orchard is held for VSCC cars, there are some moderns allowed in as well, unlike the Sunday when it is the exclusive preserve of pre-war cars. The day started off almost cloudless, and although the skies did not stay completely blue throughout, it was a lovely summer's day, which added further to the enjoyment. I spent the time meandering among the lovely machines in the Orchard, the Paddock, watching some of the ascents from a number of vantage points on the hill, and made a couple of tours of the other car parks to take in a very varied array of machinery indeed. Here are the photographic highlights of the day:
ABARTH
Just one Abarth, which was Alec Macfie's recently acquired 595 Turismo. Sadly, I never actually came across Alex himself during the day, but when I caught up with him a few days later, he confirmed that he had also very much enjoyed his day at Prescott.
AC
Although AC is best known these days for hairy chested sports cars like the Cobra, the early products were rather different, as this car evidences.
The Aceca was the short lived fixed head coupe version of the Ace. Conceptually not that far off an E Type, which it predated by some years.
There was an Ace as well.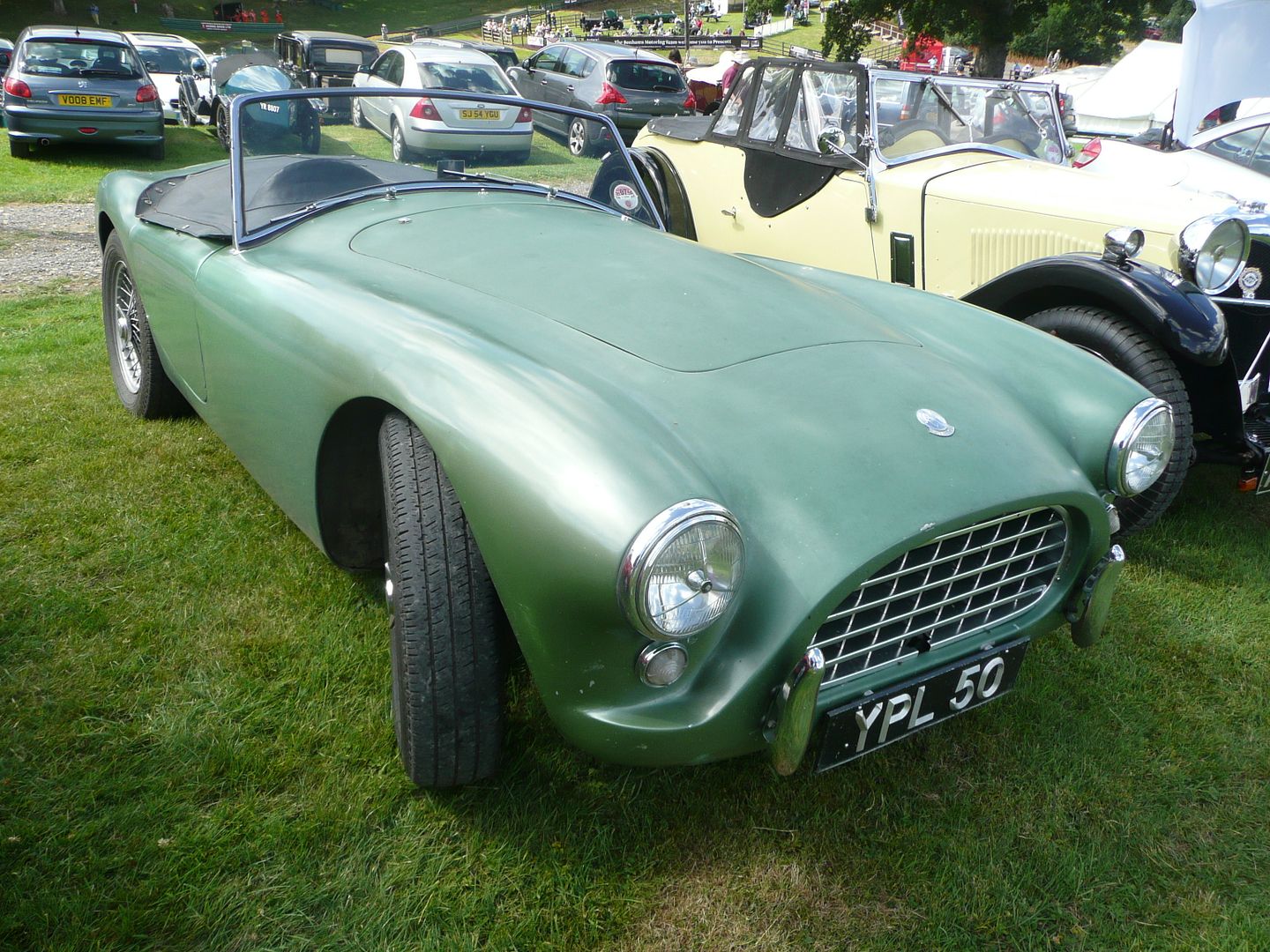 ALFA-ROMEO
My fondness for pre-war Alfa is well documented here, so I was hopeful that this event would see some of these lovely cars. And I was not disappointed, with a couple of 6C1750 cars in The Orchard, one with the more commonly seen Touring body and the other a saloon.
Another pair were competing on the hill.
One of the prettiest designs of the 1950s was the Giulietta Sprint. Just bellissima!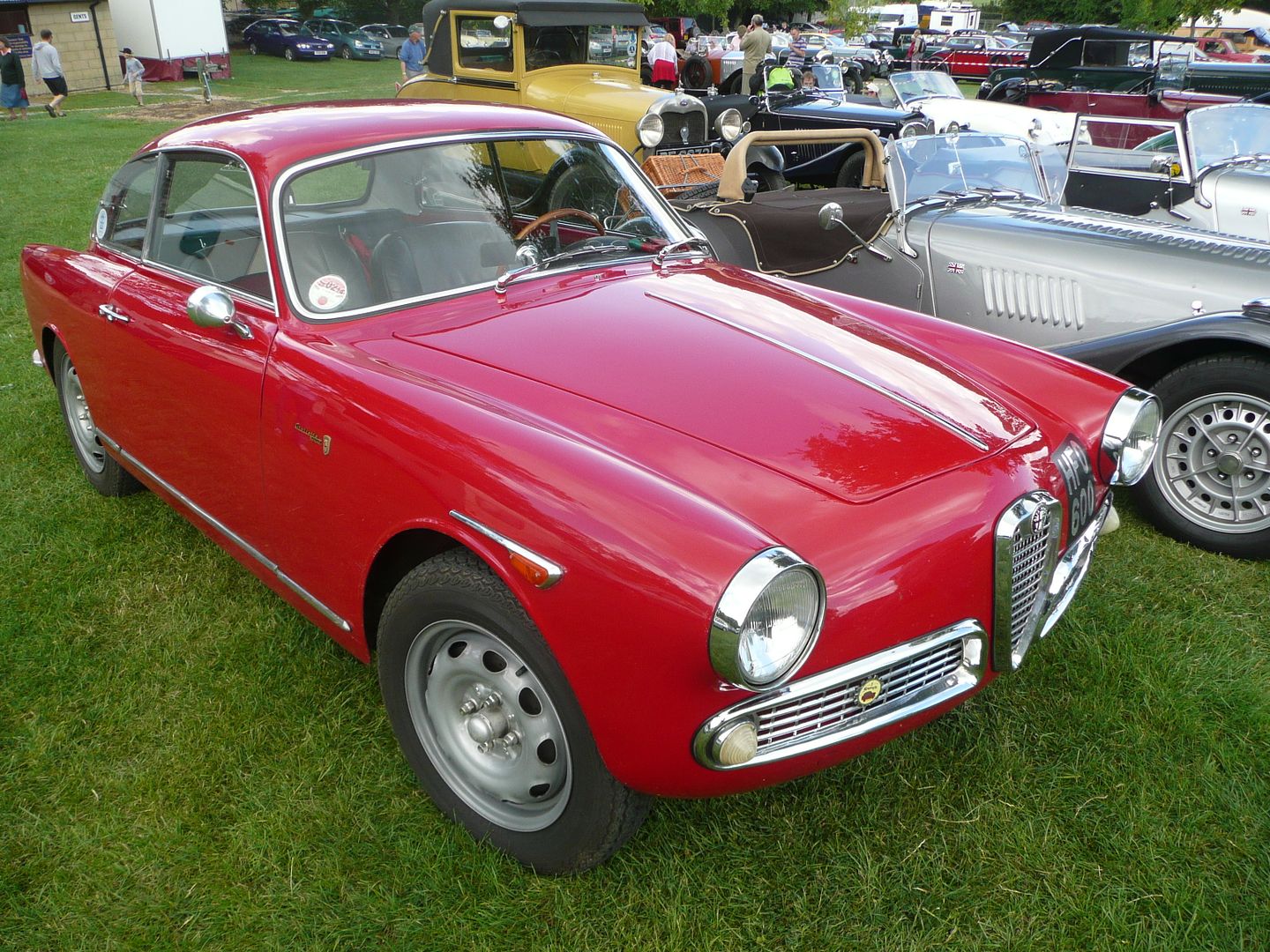 This GT Junior Zagato was attracting a lot of interest, and seemed to puzzle quite a few who did not know what it was.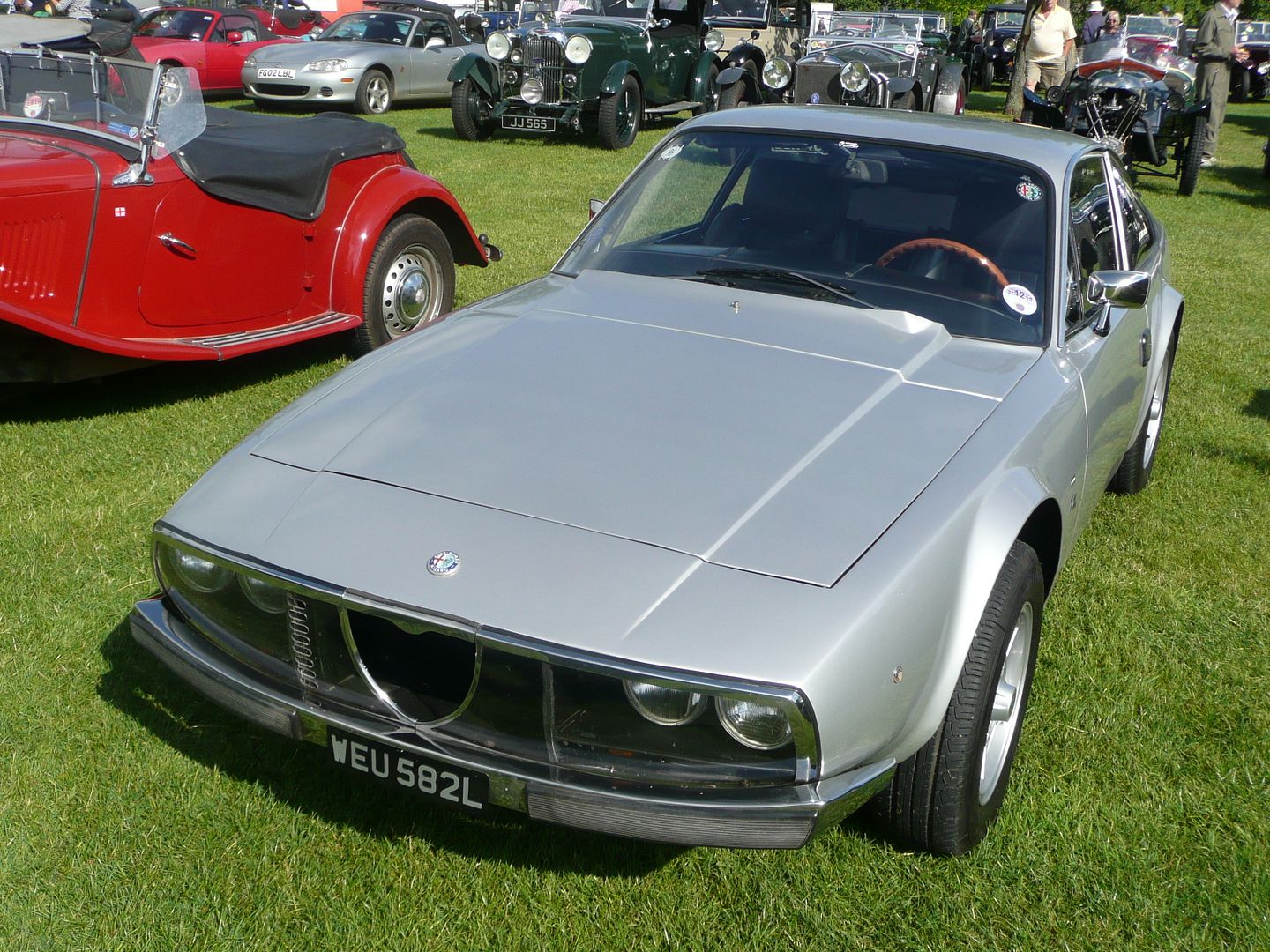 Other Alfa included a 105 series Giulia GT Junior
ALVIS
Numerically, I would guess that it was a close run thing whether there were more Alvis or Riley cars at this event, with a vast array of both on display and competing on the hill. Both these well loved marques offered a wide variety of models in the pre-war period.
Far easier to identify are post war cars such as this TD21.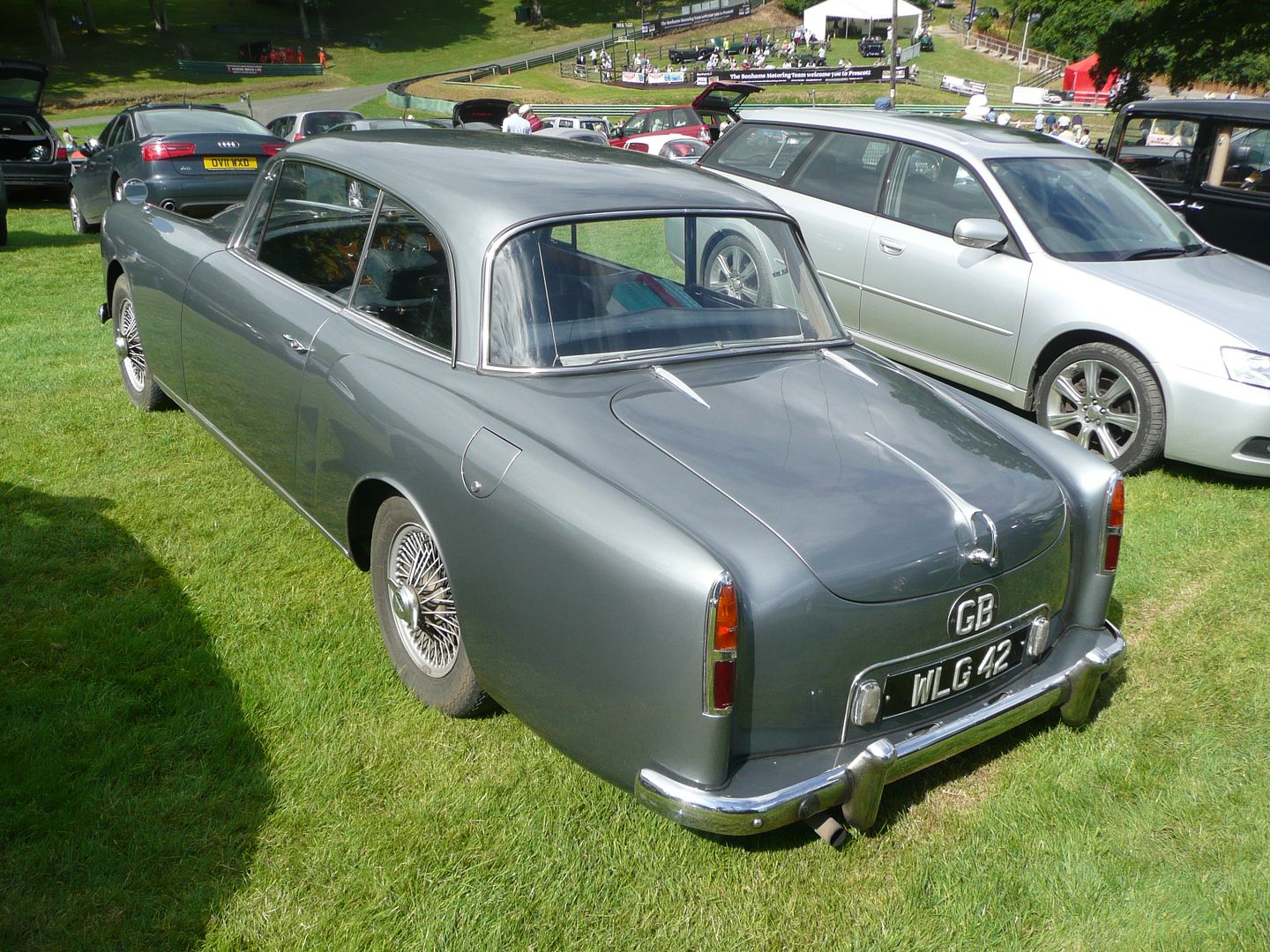 One of the cars up for auction by Bonhams was this glorious 4.3 litre model. Don't expect change from much under, well, guide prices were over £100,000.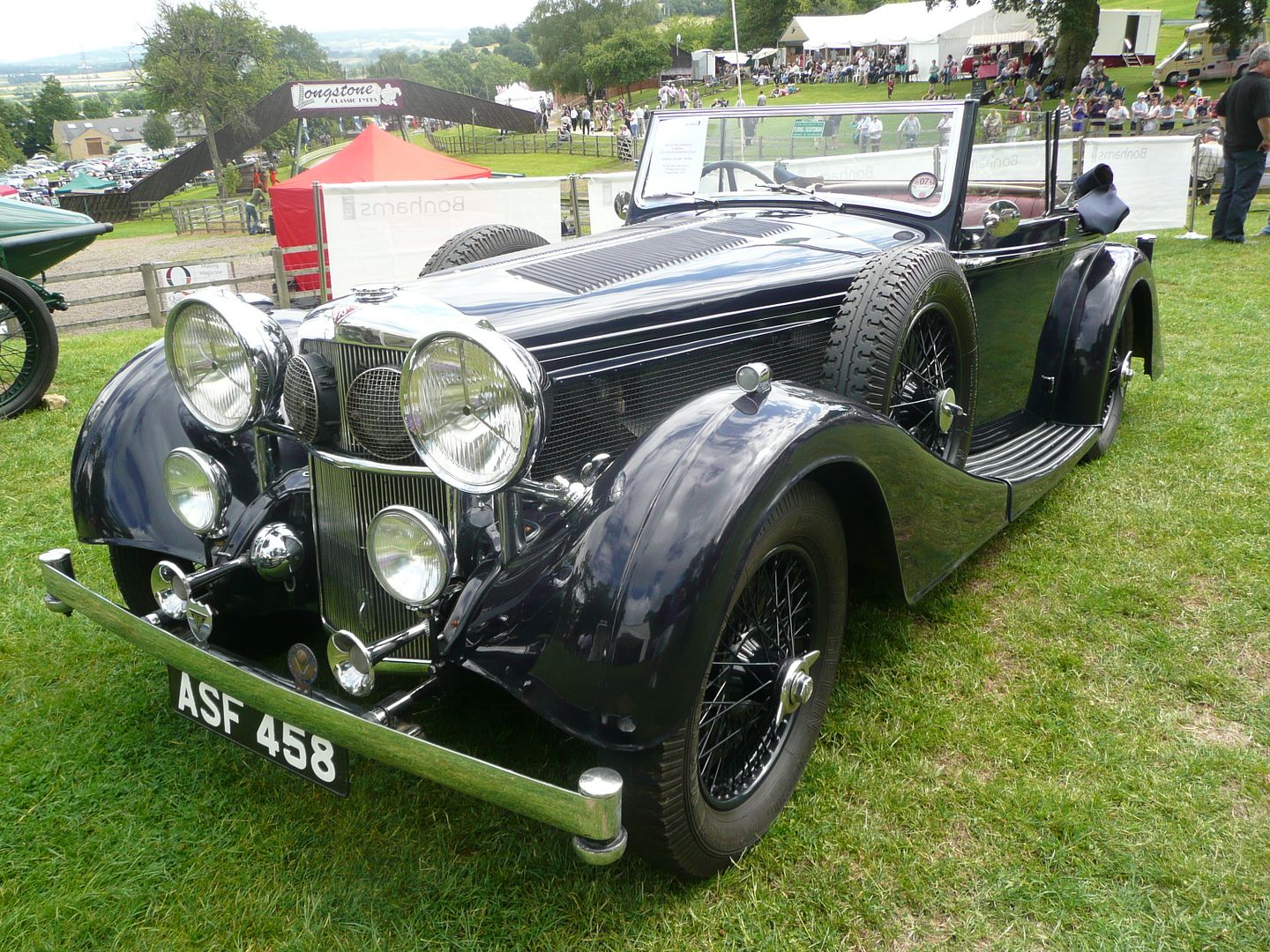 AMILCAR
The agile little French Amilcars are always popular competitors on the hill.
ASTON-MARTIN
As with so many events in 2013, the Aston-Martin centenary was not forgotten, and there were plenty of Astons on display throughout this event, with a pleasing number of the rare pre-war cars. As well as the well known Ulster and International cars, there were some lesser known models, too.
DB2/4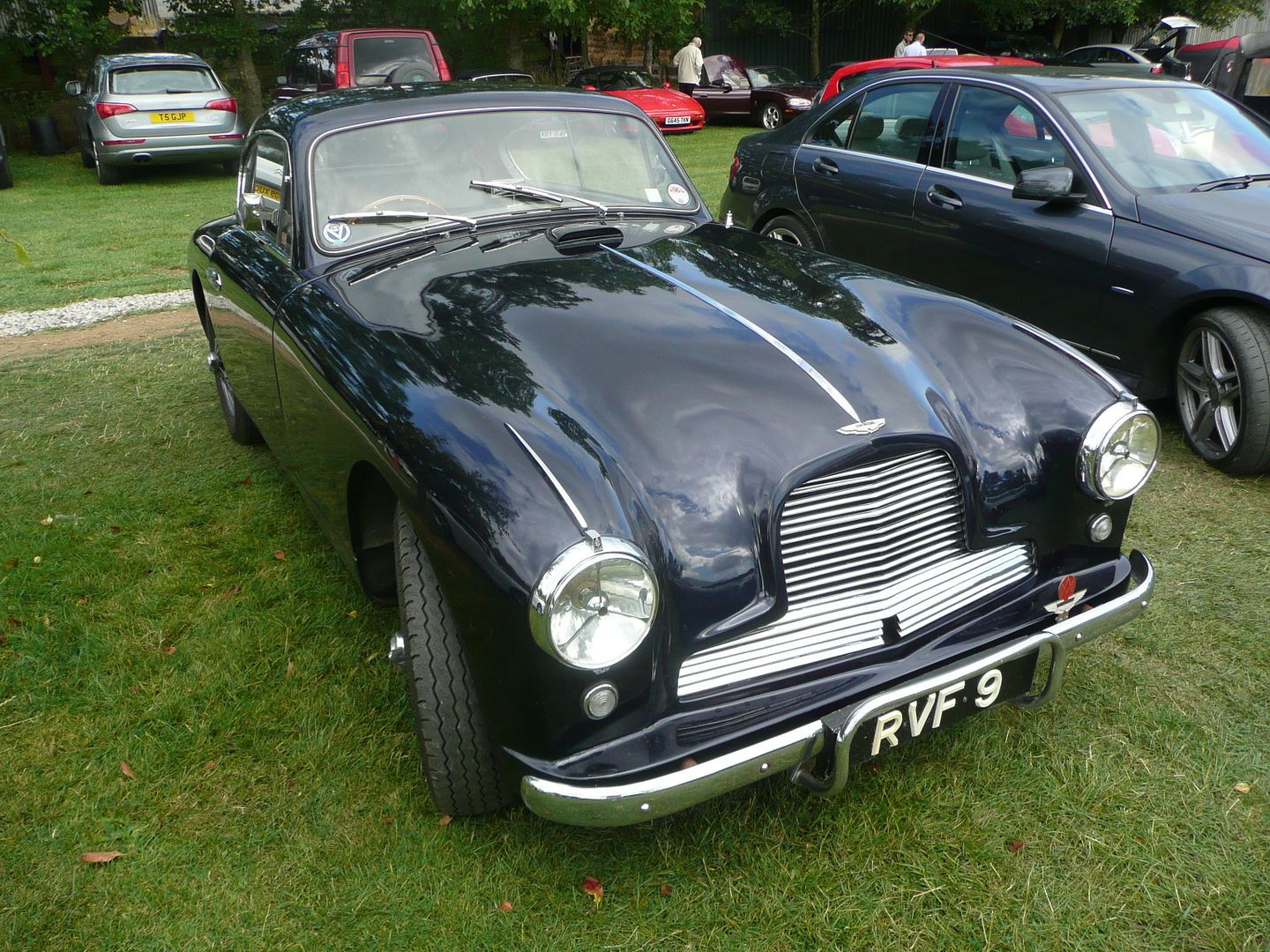 AUDI
Another chance to see this rather nice Coupe quattro which had been at the Silverstone Classic the weekend before.
AUSTIN
Not surprisingly, given the number of cars produced in a 17 year production period, the Austin Seven is still much in evidence at events such as this one, and there were lots of different Sevens on show, ranging from the early simple models, to several of the sporting cars and the later Big Seven.
Family car of the early 1950s was this, an A40 Somerset. A large body and a 1200cc engine ensured it was no ball of fire, but it did the job in austerity post War Britain.
This Montego 2.0HL is a regular at events I've been to this year, and judging by the stickers on the car, I would guess belongs to a staff writer for one of the Classic Car newspapers. It is in fine condition, I have to say, and always reminds me of my own lower spec 1.6 L model, my first car.
AUSTIN-HEALEY
The Sprite and Big Healey have a sizeable and enthusiastic following and so it was no surprise to come across many examples of both model types at this event.
BENTLEY
There were a number of the iconic Bentleys from the 1920 and 1930s, with 3.5, 4.5 and 6 litre machines all present.
Chris Williams had his splendid 1929 Bentley-Napier with its 24 litre aero engine in action. I am sure he must get through a set of tyres every time he takes this car out. It always takes a long time for the tyre smoke to dissipate after he leaves the line.
This lovely Derby Bentley 3.5 litre joined the Rolls-Royce Owners' machines presented later in this report.
Even more splendid was this 6 litre based model, which was on Swiss Ticino plates. A long way to drive in any car let alone one which is 80 years old!
After the War, Bentley made the Mark VI and R Type cars, but the coachbuilders remained active producing all manner of different bodies for the cars, such as this drophead coupe.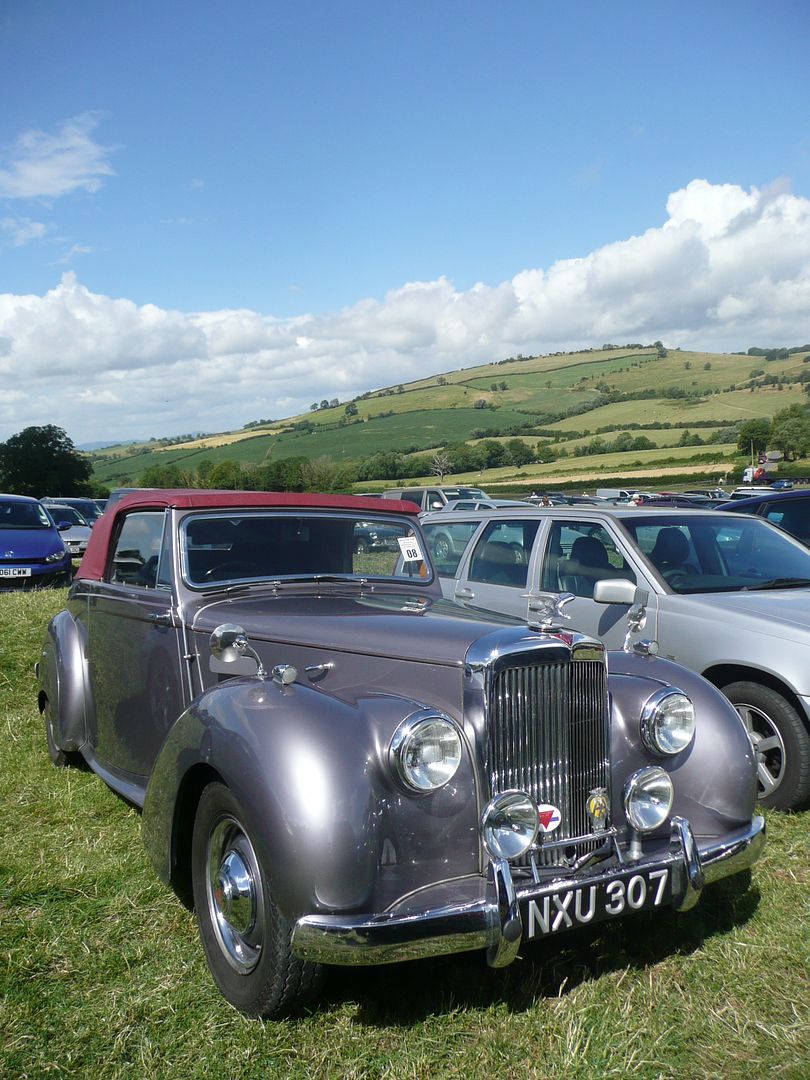 By the time this T2 was made, Bentley was producing very few cars indeed compared to sister brand Rolls-Royce, a situation which gradually changed following the launch of the Turbo models in the 1980s.
BMW
The pre-war BMW Car Club always put on a strong showing at events like this, and 2013 was no exception with several of the 319 models joined by a 327 tourer.
There were a couple of 328 models, one on static display and one competing on the hill.
This BMW Isetta, the car that kept BMW solvent in the 1950s, attracted plenty of attention, as such vehicle always do whenever they appear.
BUGATTI
There were a few Bugatti parked up outside the Trust's museum, and plenty more were to be found in the Paddock, ready for action on the hill.
CHRYSLER
A rare example of the ill-fated venture between Chrysler and Maserati in the 1980s.
DARRACQ
DELAGE
ERA
Always a highlight of any VSCC meeting, there were 3 of the fabulous ERA cars in action, though there was something of a disagreement with the event marshalls when one of them needed to be towed out from its parking spot in the Paddock, as it was claimed that "the rules" forbid this. These cars have no starter motor, so have to be pushed to get going, and where this one was parked, that was not an option. Fortunately this was resolved so we did get the chance to see it in action. Even better news, especially for the young driver was when James Crabb, son of ERA R12C owner Terry Crabb, found that his Riley Nine would not go, he was permitted to ascend the hill in his dad's car. He was tactful enough not to beat his father's time, but he performed very creditably given that he had apparently only ever once before driven the car.
FERRARI
This Ferrari 250 California was one of a handful of cars up for auction. Far from pristine, it has spent most of its life in Norway in the hands of the same owner.
A Mondial Cabrio and a 360 Modena were in the main car park.
FORD
There were not many older Fords present at all, but I did come across this Model A.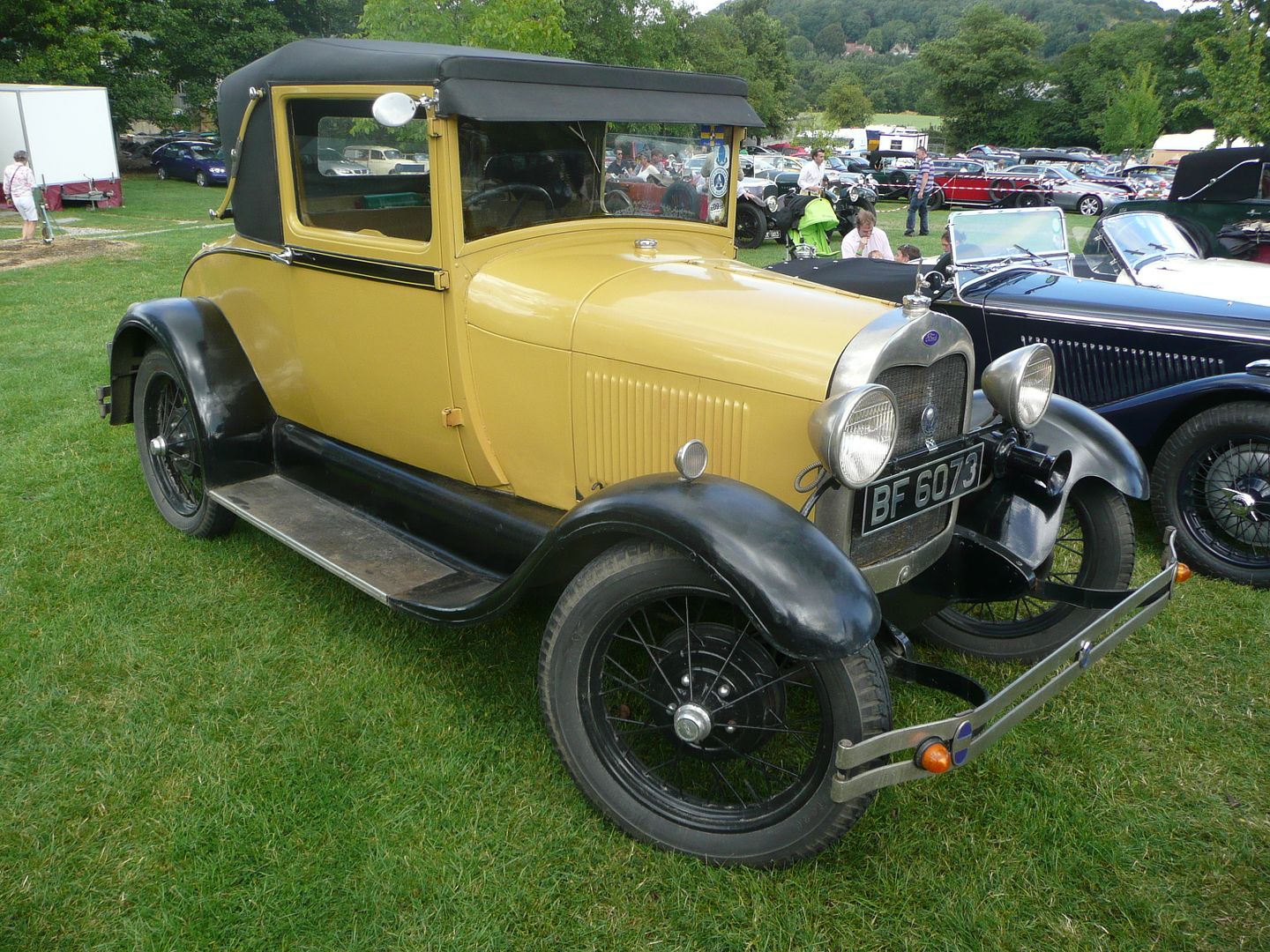 FRAZER-NASH
Frazer-Nash made small, light sports car in the 1930s, of which this is the perfect sort of example, a 1931 Falcon.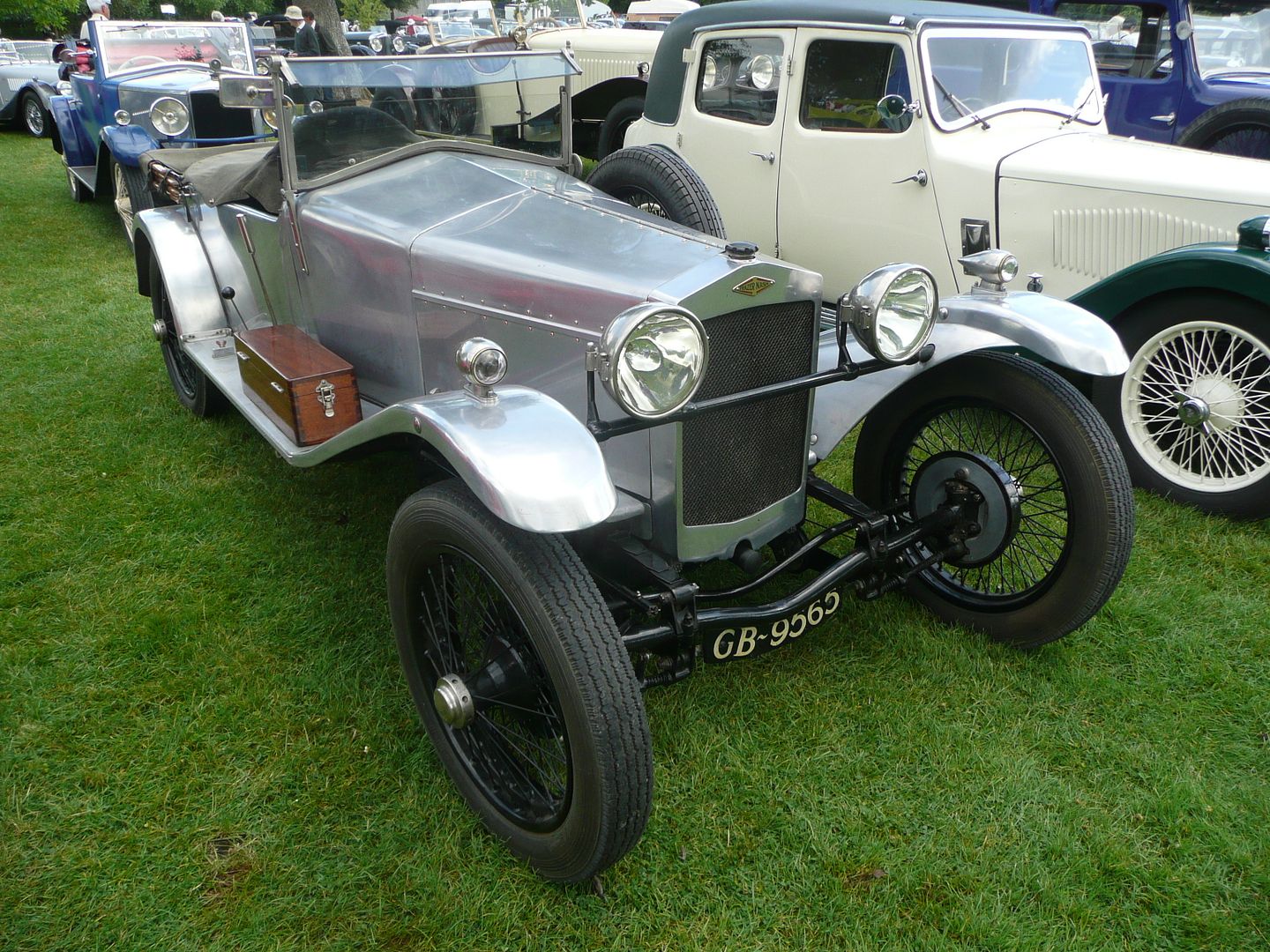 There were several other models in the 1930s such as these.
This Le Mans replica is one of just 34 such cars made between 1948 and 1953.
GN
The Spider is a regular at Prescott and always attracts lots of interest and attention.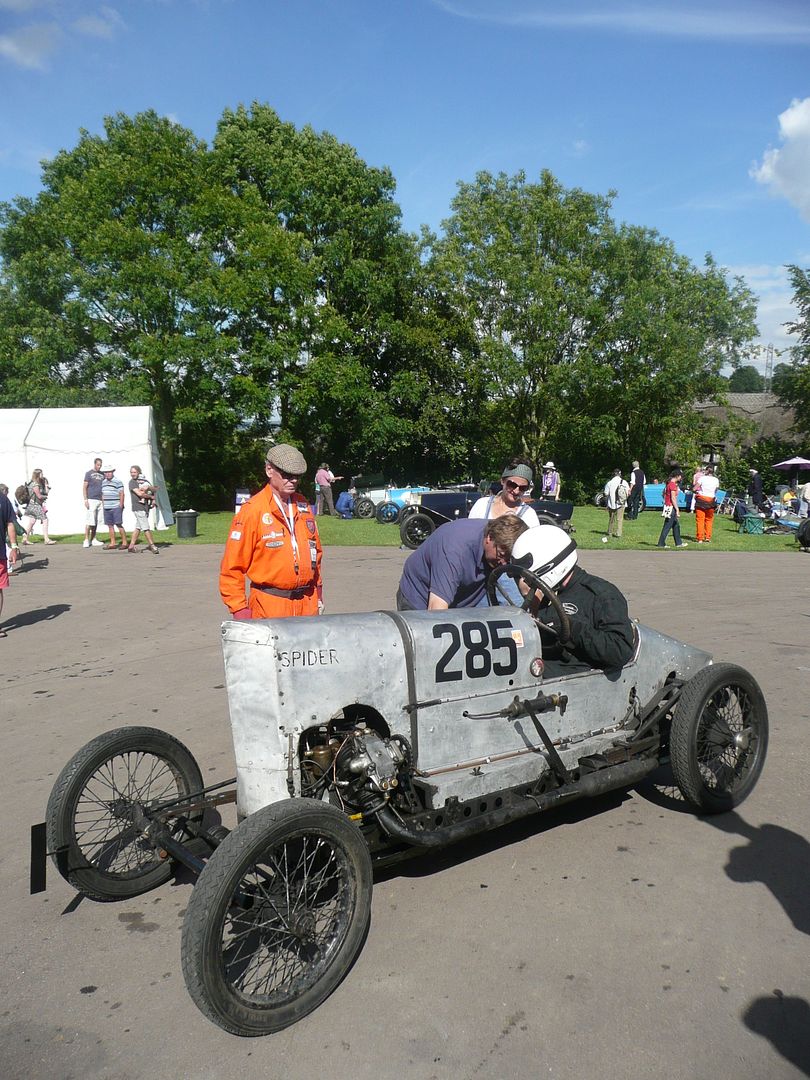 HEALEY
Dating from the late 1940s was this Healey Elliott.
HILLMAN
A far from pristine Avenger Estate. But when did you last see one? Tiger models appear quite frequently on the classic scene, but the estate cars are very rare.
HRG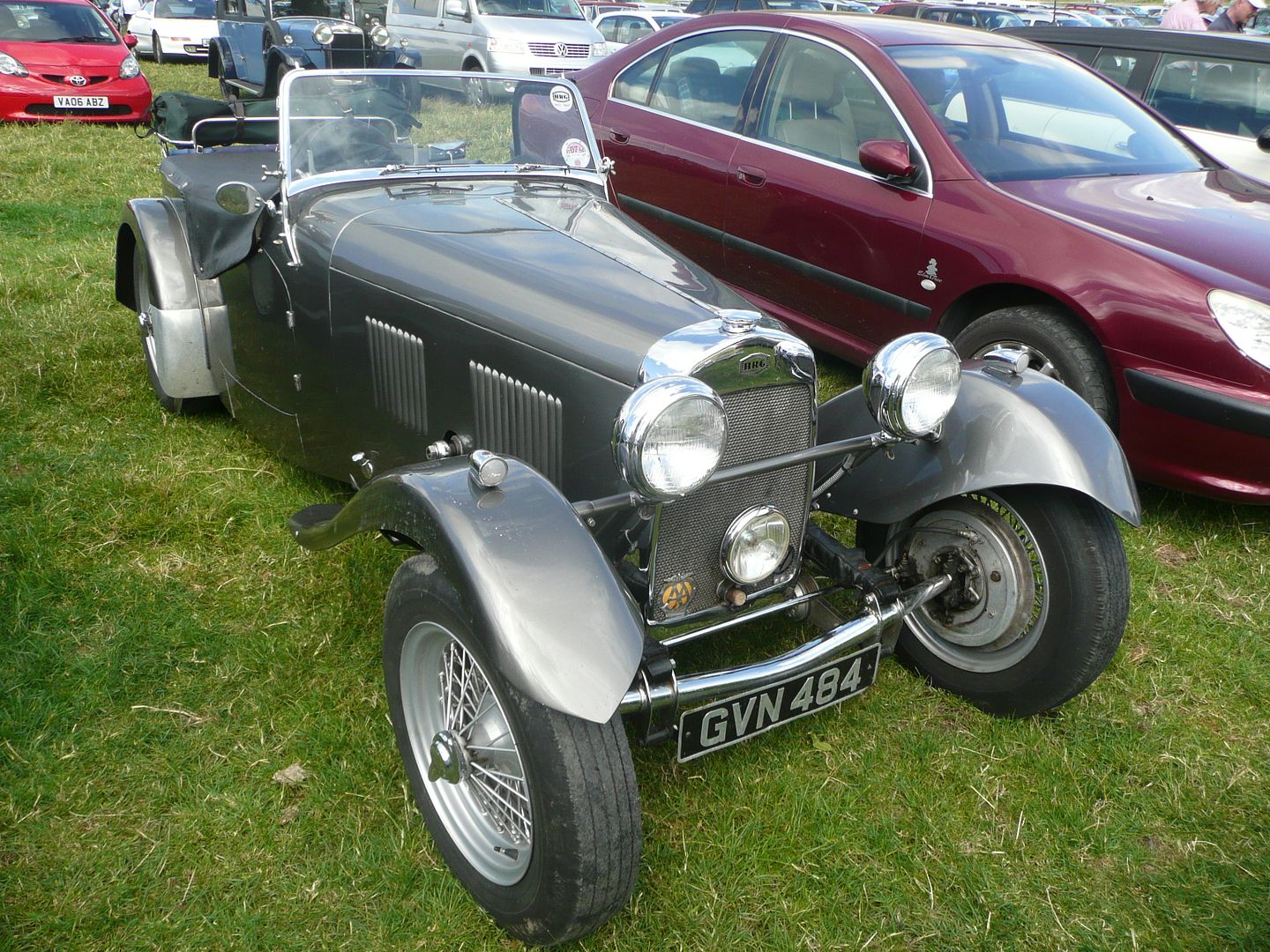 INVICTA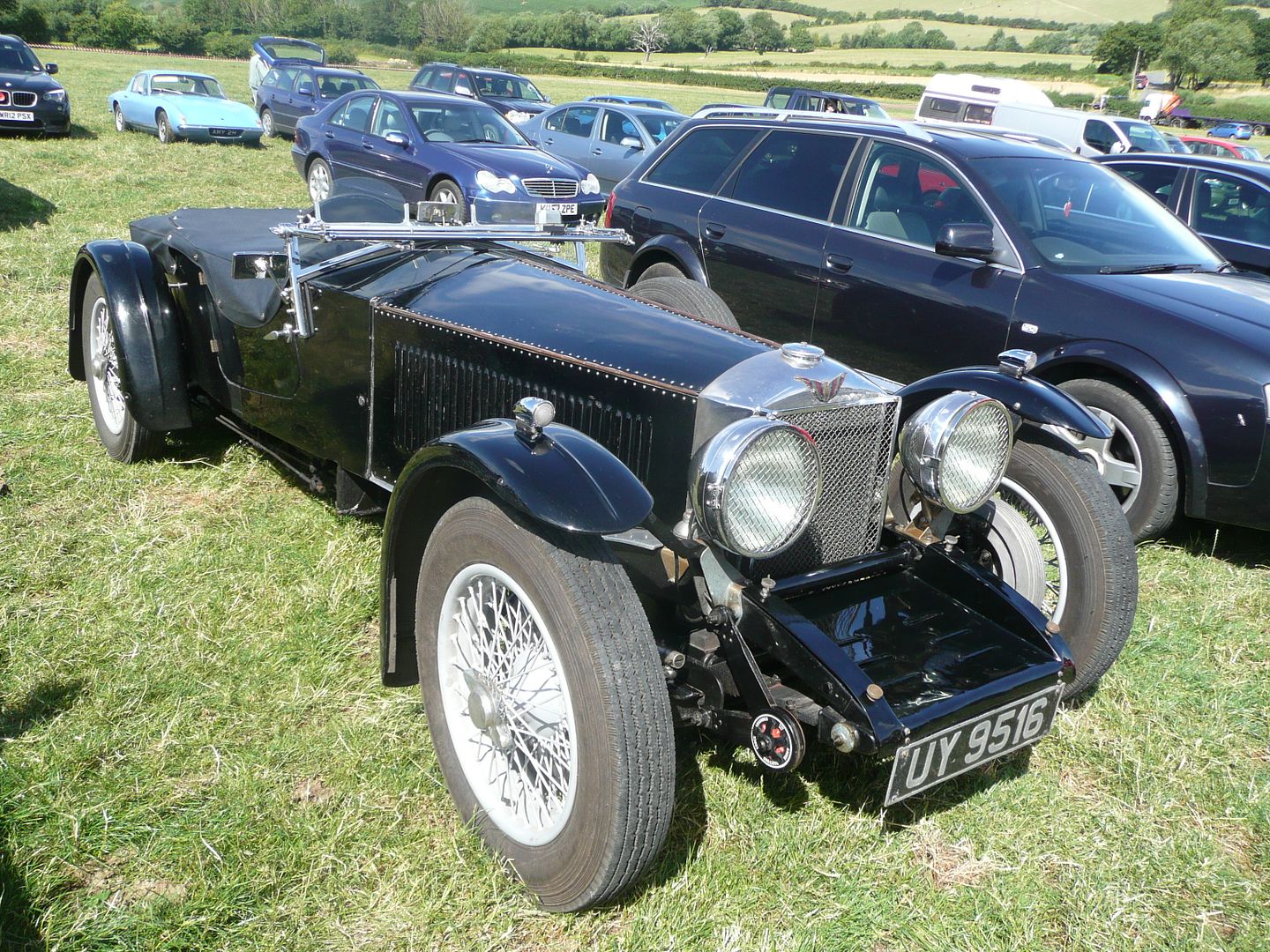 JAGUAR
This lovely XK120 Fixed Head Coupe was joined by an E Type
LAGONDA
Lagonda was known for making some expensive sports tourers in the 1930s and there were several of these lovely cars on display.
In the mid 1930s, Lagonda launched a smaller and cheaper range, the Rapier which for a while was sold without Lagonda badging as a separate brand., It was not a success though.
LANCIA
One of the most splendid cars of the day has to be this. I never managed to find out the precise model or event the date of manufacture, but would guess that it is probably around 100 years old, and think it could be a Kappa (from the first time that the model name was used).
No such problem identifying the later Lambda cars, with their distinctive flat radiators.
Dating from the 1930s was this lovely little Augusta.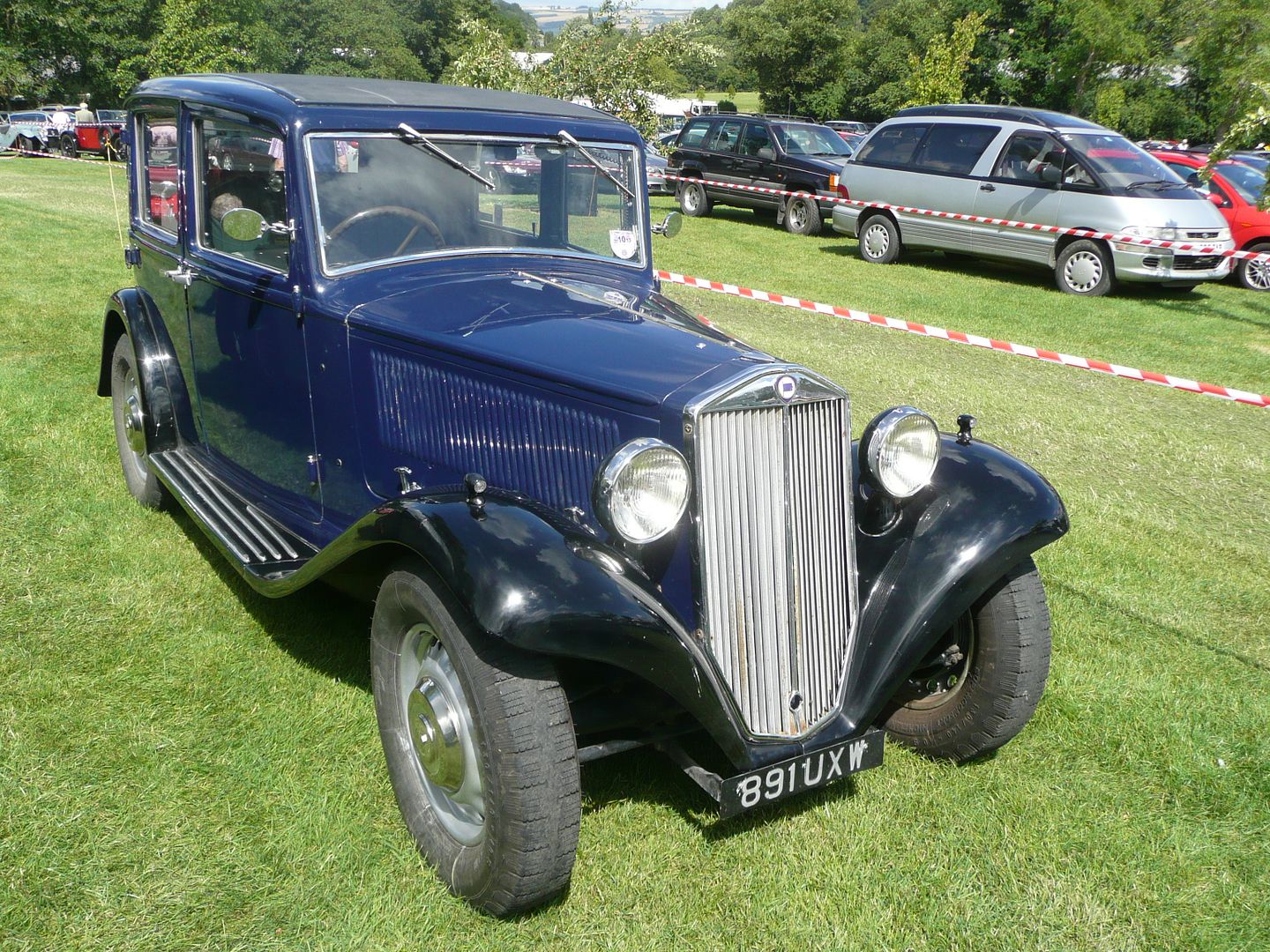 The Aurelia GT is well known for being the first car to bear GT badges. A very elegant design indeed, and built to the fastidious standards that ultimately were to prove Lancia's undoing.
This smaller Appia was parked up among the trees and sported "for sale" signs. The owner wanted £8000 for it, which did not seem a lot, even though the car was far from concours.
The Fulvia Coupe was just the sort of car that got Lancia into financial trouble. Beautifully produced, but unaffordably so. Still very attractive to look at today, though.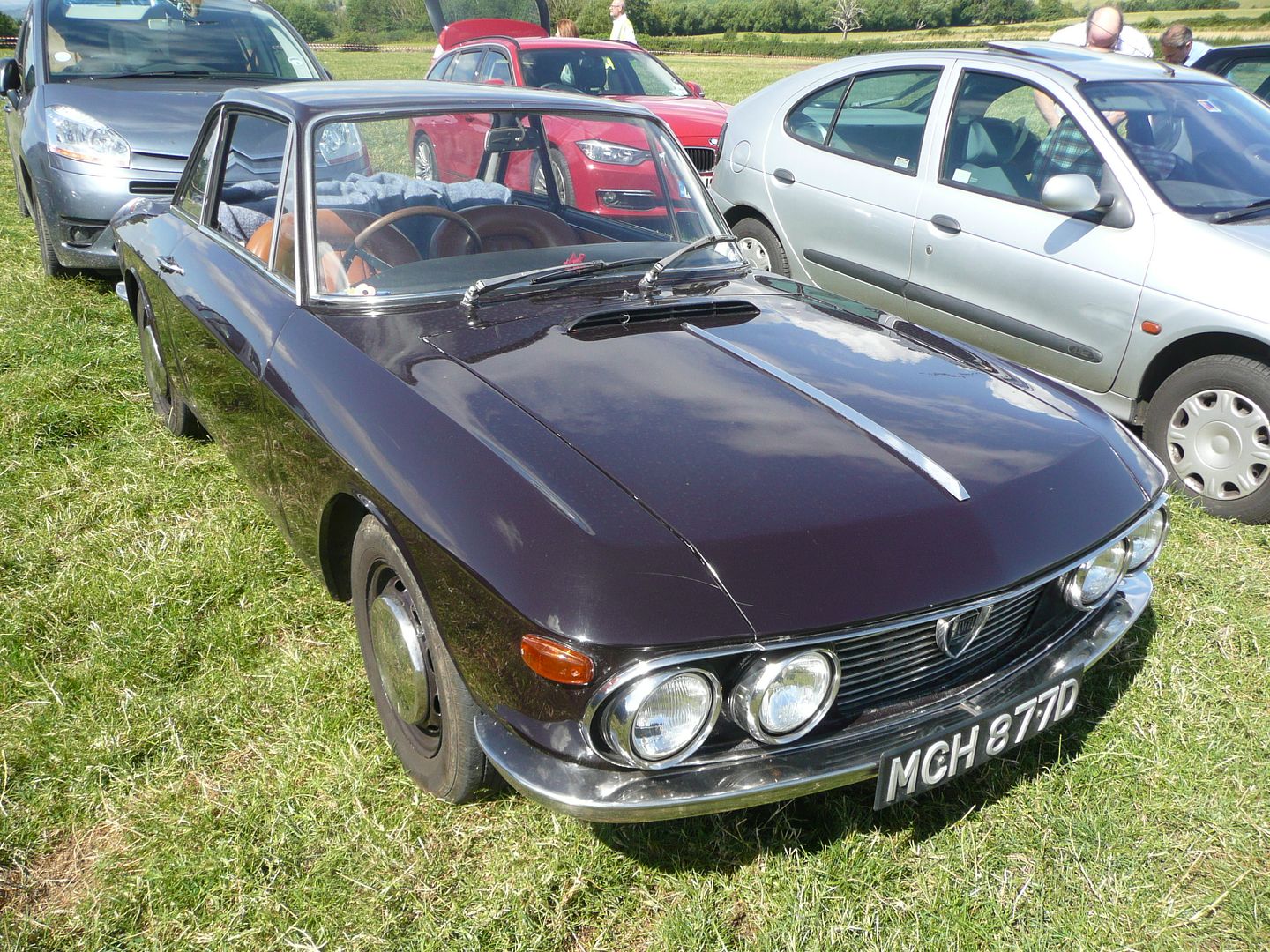 From more recent times, there was also a Delta Integrale parked up on the slopes.
LEA-FRANCIS
There is usually at least one Lea Francis at Prescott, parked up among the marshall's cars, and this event was no exception.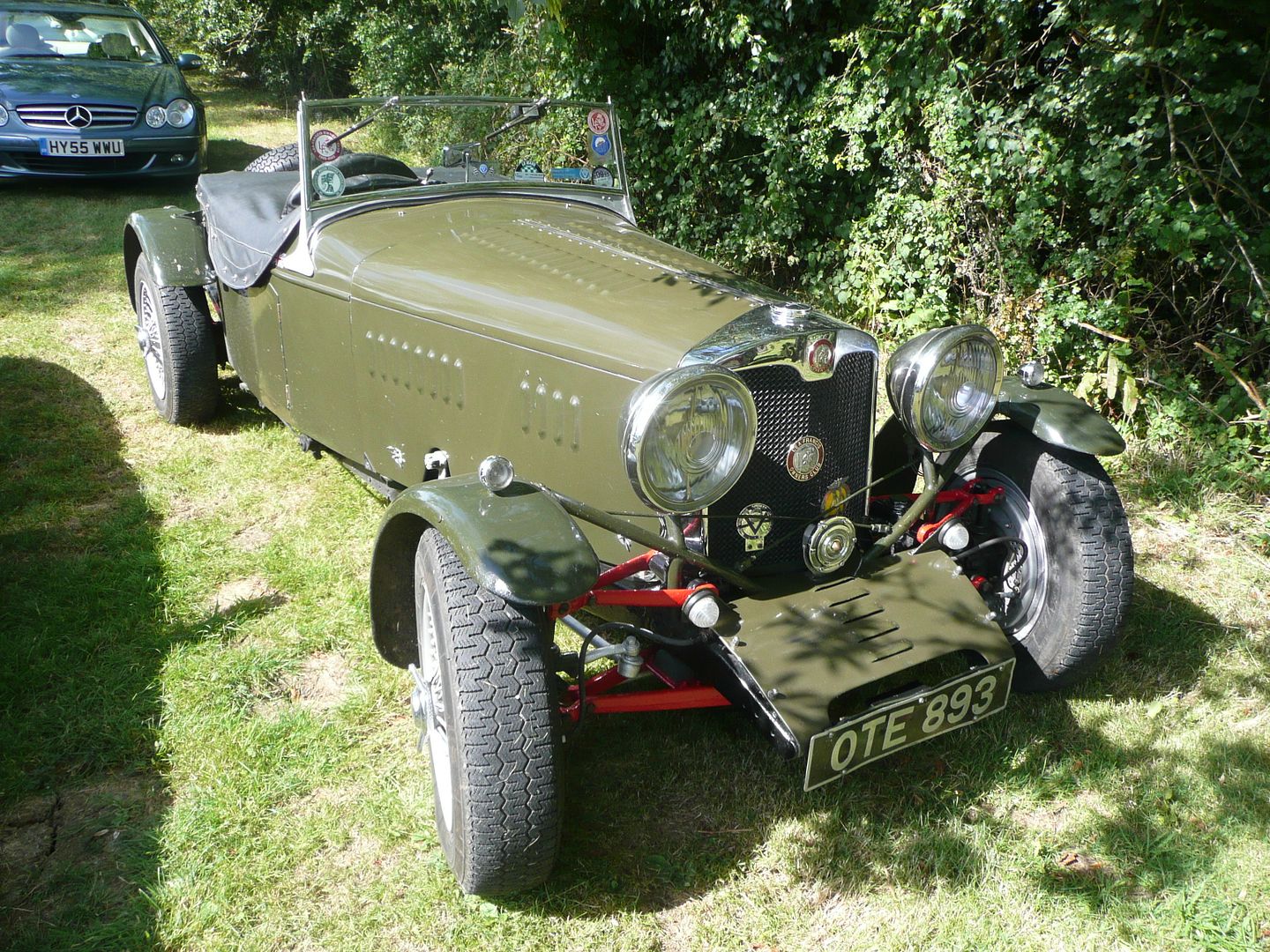 It was joined by a number of others.
LOTUS
Among the notable Lotus in the car parks were a Plus 2 and an M100 Elan.
MASERATI
Another of my favourite cars of the day was this fabulous little 4C 1500 Maserati.
Much to my surprise and delight, I came across a Bora in the main car park.
MERCEDES-BENZ
There were not many notable Mercedes present, but those selected here are all memorable for various reasons. The Pagoda 280SL is a particular favourite, and the 280SE 3.5  Coupe is also really rather elegant. Surprisingly few people seemed to have spotted the McLaren SLR that was parked up above the Upper Paddock.
MG
The 18/80 was not that well thought of when new, but nowadays has an enthusiastic following. I overheard the owner of this one talking to a Swedish couple who said that they had one.
There were plenty of other pre-war MG cars.
First car produced post War was the TC, such as this.
There were at least 3 of the post war TD sports cars present, one of which was an Australian plated car which I had seen a few weeks earlier at Prescott when there had been a light-hearted "ashes" challenge as the venue welcomed visitors from the Rob Roy Hill Climb from Victoria State. Clearly having gone to the bother of shipping his car over to the UK, the owner has been taking advantage of our summer weather.
The ever popular MGB was much in evidence in both Roadster and GT guises
There were also examples of the smaller Midget
Bringing things right up to date was the latest MG6. Not a bad looking car, but it really is struggling to get people into the showrooms to look and buy it.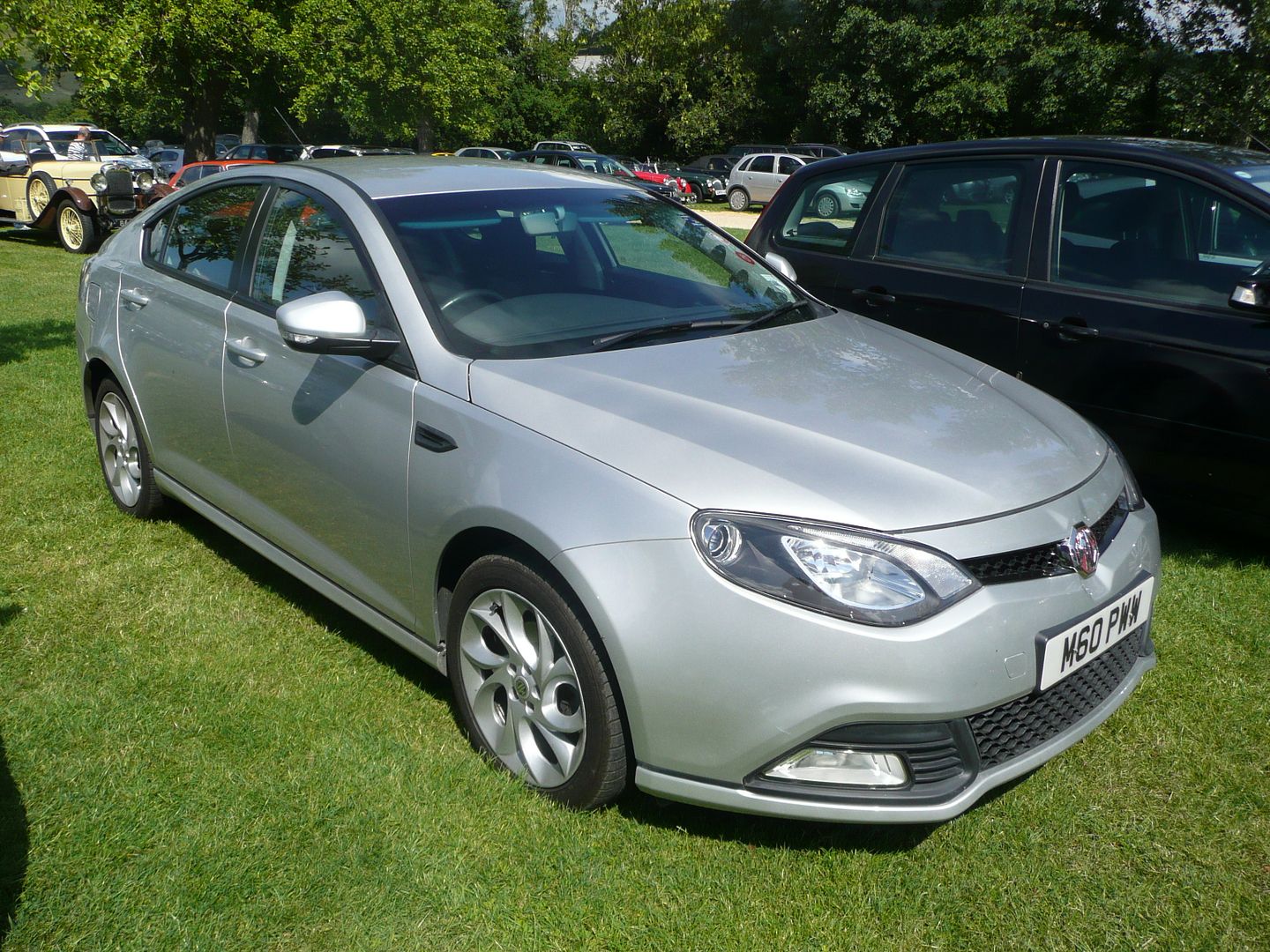 MISC
MORGAN
The early three-wheeler cars were in evidence, as you might expect.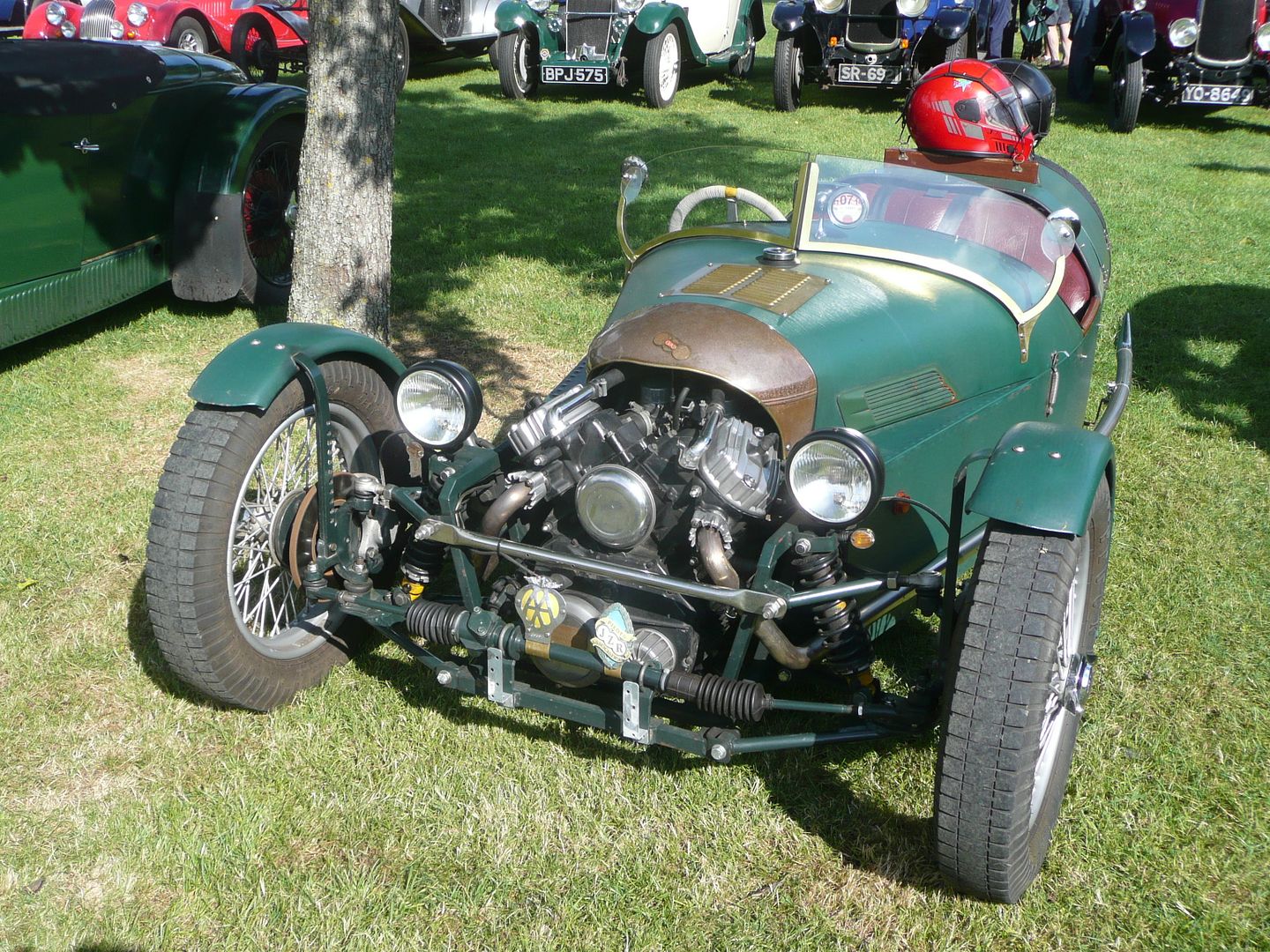 There were also plenty of post-war models, with a line of Plus 8s and the four seater 4/4 gathered among the older pre-war cars in The Orchard.
This a Plus 4 from the 1950s, still with the flat radiator grille.
A couple of early Morgans were competing for honours on the hill.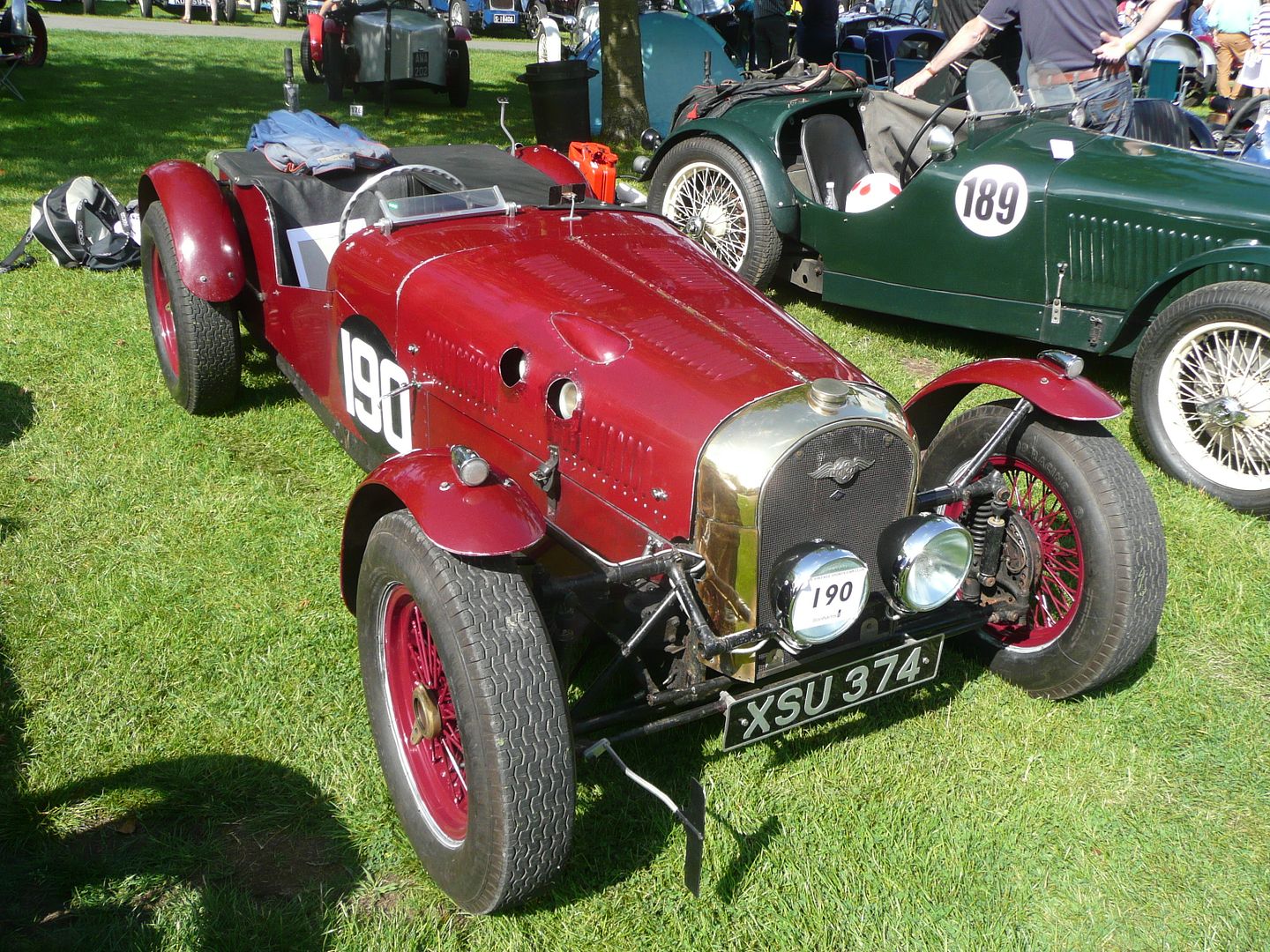 MORRIS
1913 has also marked the centenary of Morris, and whilst there have been a number of events around the country to mark this, they have tended to remain less in the limelight than the other notable anniversaries. Accordingly, it was good to see some early models, with the characteristic "bullnose" grille which led to the soubriquet by which these cars were known. Morris kept these designs in production well into the 1920s.
The Minor was launched in the late 1920s and proved to be a formidable competitor to the Austin Seven, quickly outselling it in the market.
This is the larger Six model from the same time period.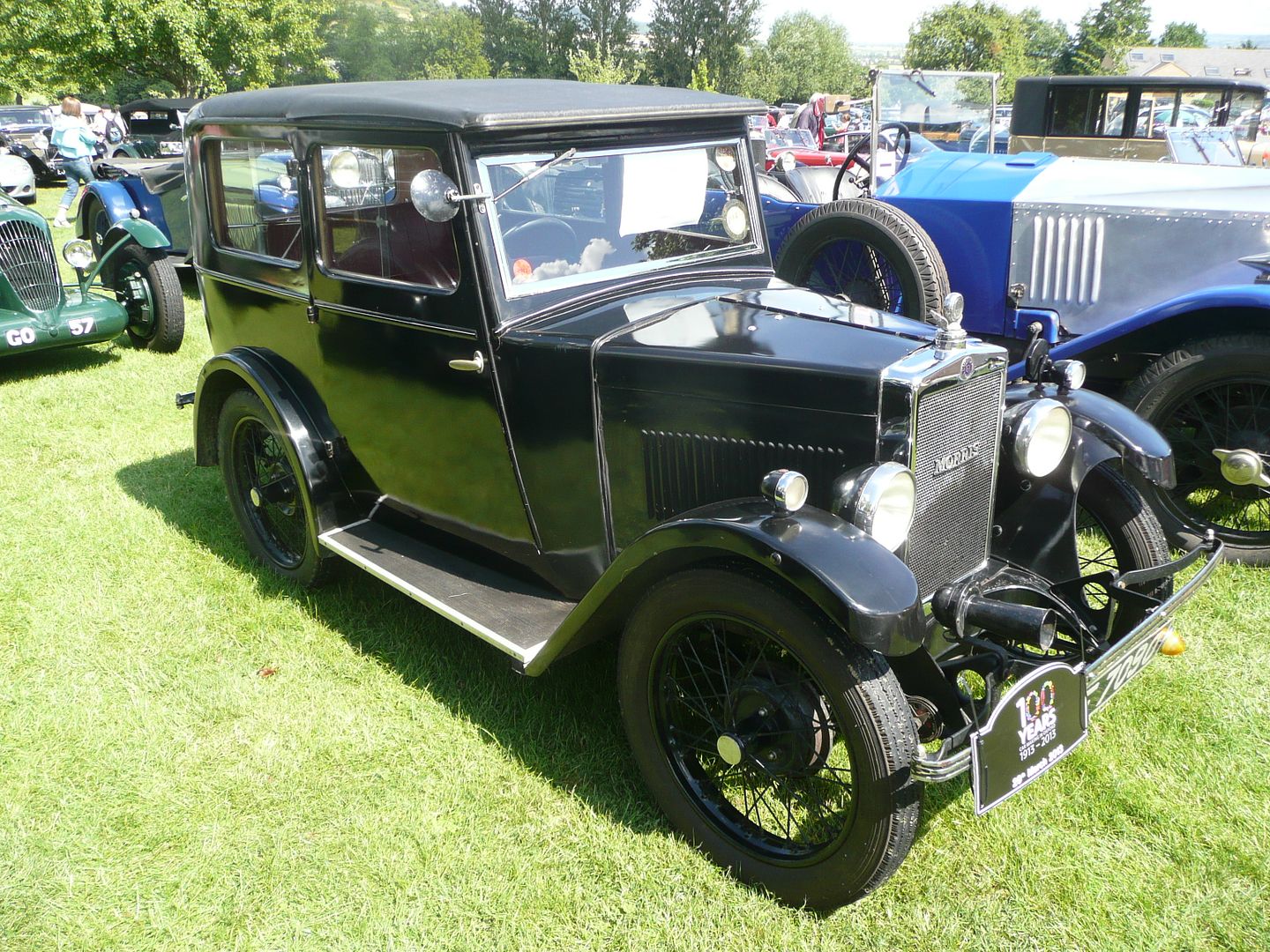 The Minor name was reused again with the 1948 Issigonis designed car which became and remains so popular. A number of them were to be found parked up across the site.
NISSAN
The Juke Nismo would appear to have become quite popular within weeks of launch, judging by the number that you see. A more unlikely sort of "sports car" is perhaps hard to imagine!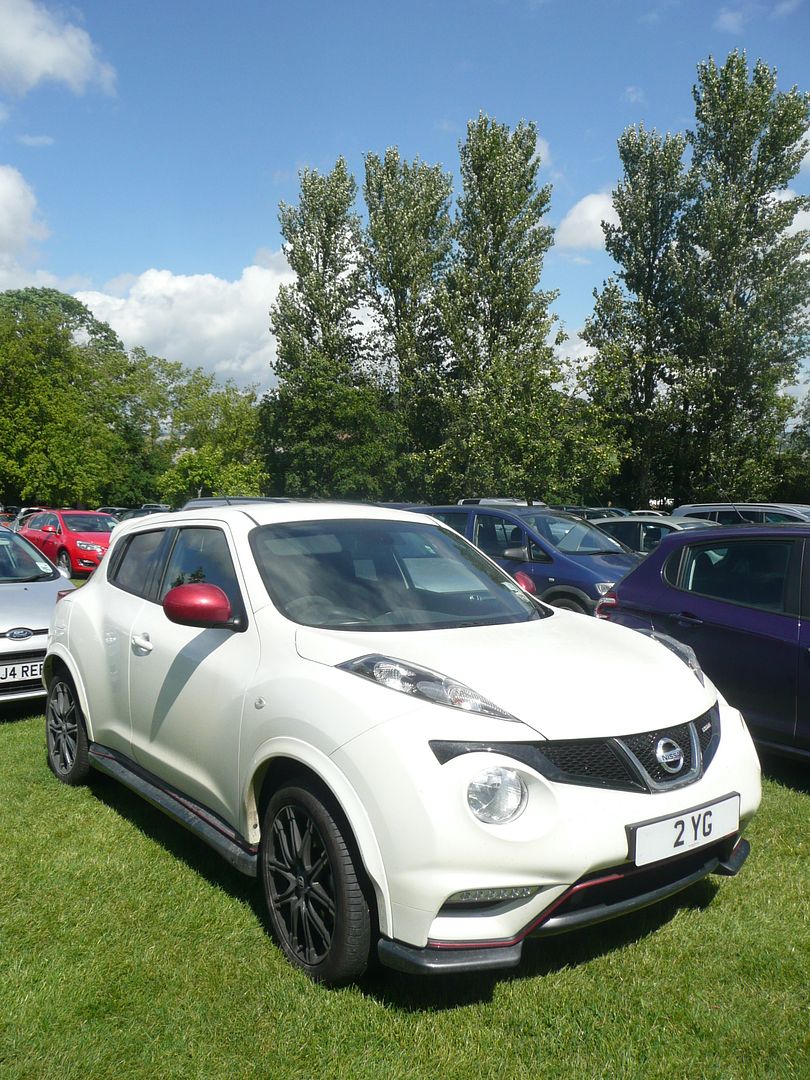 PANHARD-LEVASSOR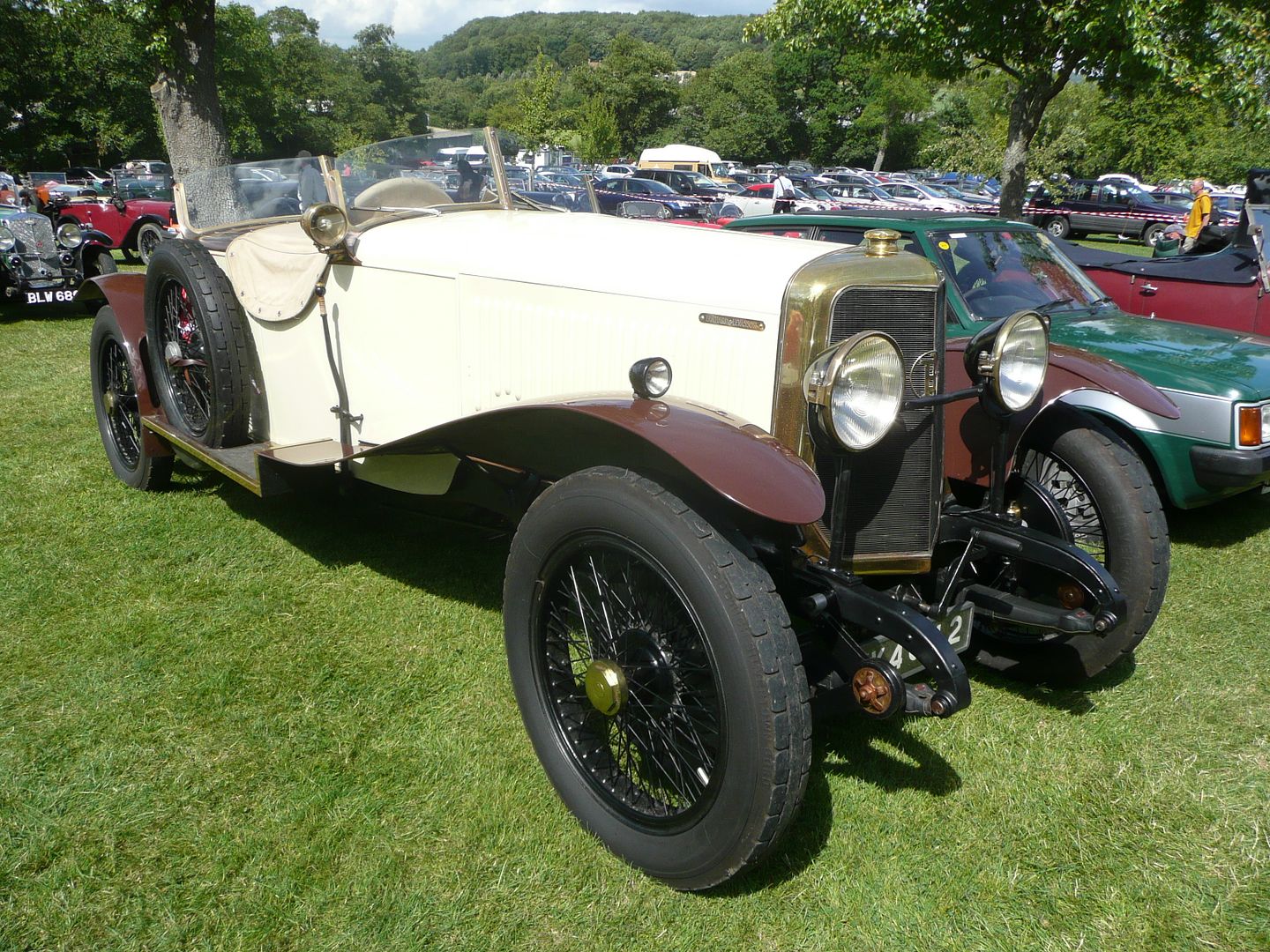 PEUGEOT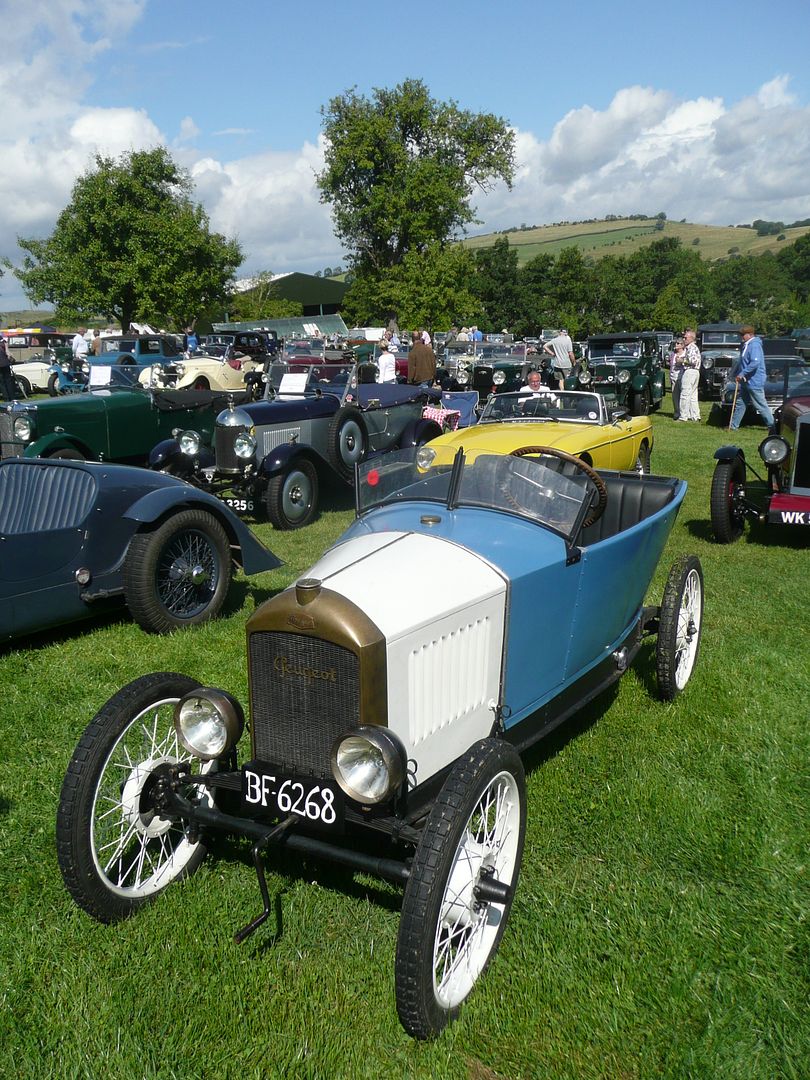 PIC-PIC
Written in full, this is the Piccard-Pictet, a Swiss machine dating from the 1919, the last year of production before the firm was wound up. It features a 4.5 litre engine, which endows it with surprising levels of performance.
PORSCHE
A replica, almost certainly, but even so, this little 550RS Spider was most attractive. "Little" is the operative word, it seemed tiny compared to just about everything else present.
RAILTON
RELIANT
I've seen this SS1 at Prescott several times before. Very much a car of its time, the mid 1980s, its career was challenged more than somewhat by Toyota's MR2 which launched at around the same time, and which had the advantages of Toyota levels of build quality and support. Shame!
RILEY
Riley made a vast array of different models, especially in the 1930s, which may well have been their financial undoing, and their acquisition by the Nuffield Organisation when they went bankrupt in 1938. Telling a lot of them apart is not easy, so I am not sure I am going to try, and simply line up a gallery of all the different models with the lozenge shaped badge for you to enjoy.
After the Second World War, Riley launched the RM Series, available in 1.5 and 2.5 litre guises and as a saloon or tourer/convertible, and these cars were popular between 1948 and 1953 when they were replaced. There were a number of them present here.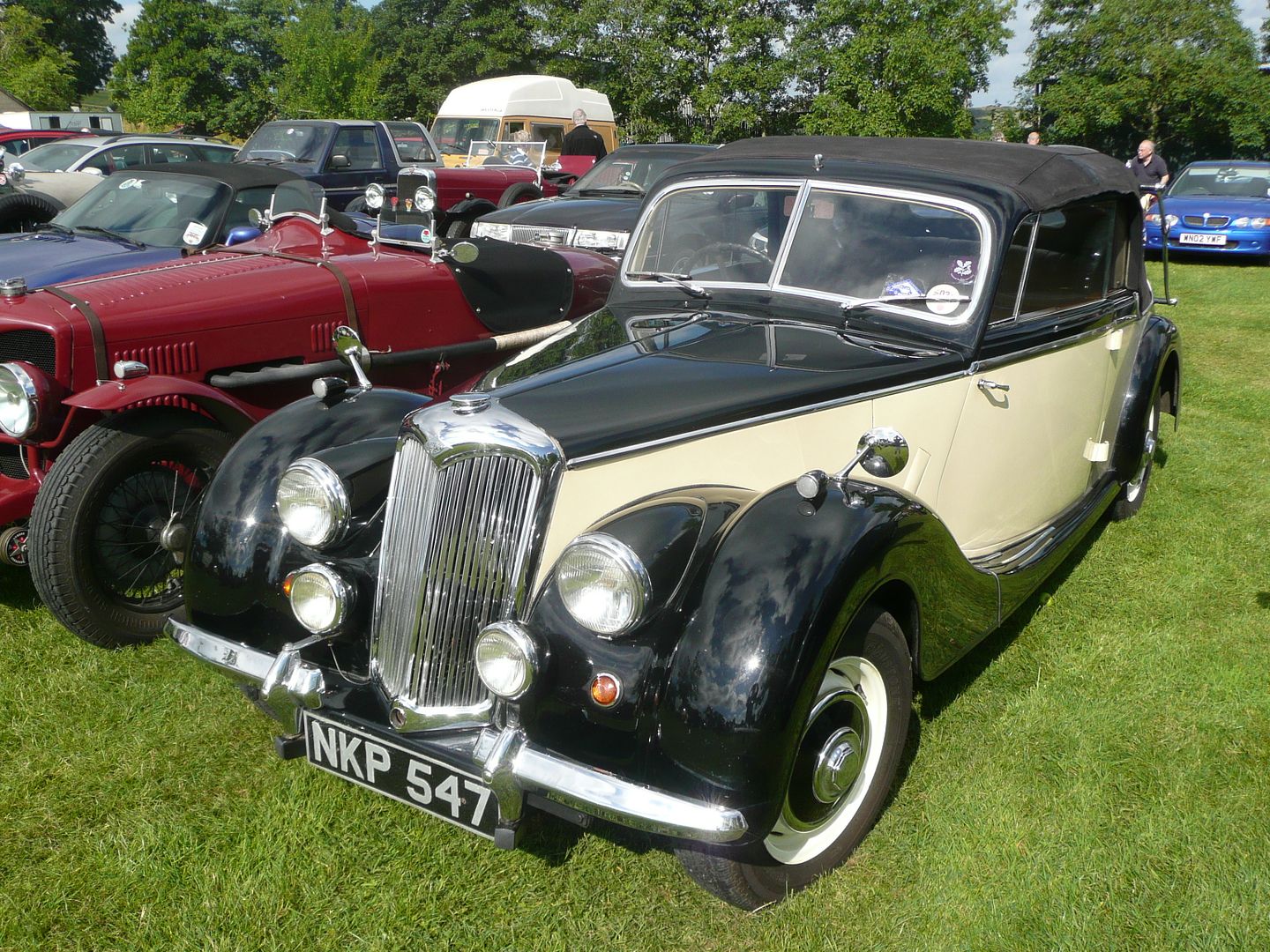 ROLLS-ROYCE
An impressive display of cars from the Rolls-Royce Owners Club ranged from pre-war 20/25 models to a Silver Shadow.
One of the most impressive cars – at least early on until its thunder was stolen – was this, a lovely early 1950s Silver Wraith.
That thunder was taken by the imposing Phantom V, a truly massive car, and splendid in every way.
Parked up by the museum building was a 40/50 Silver Ghost model. Very imposing indeed.
ROVER
In the 1930s, Rover had an array of cars with different power outputs, all looking very similar. This one was badged a 12, referring to its official RAC horsepower rating of 12 hp.
SUBARU
A classic in the making, for sure, the BRZ.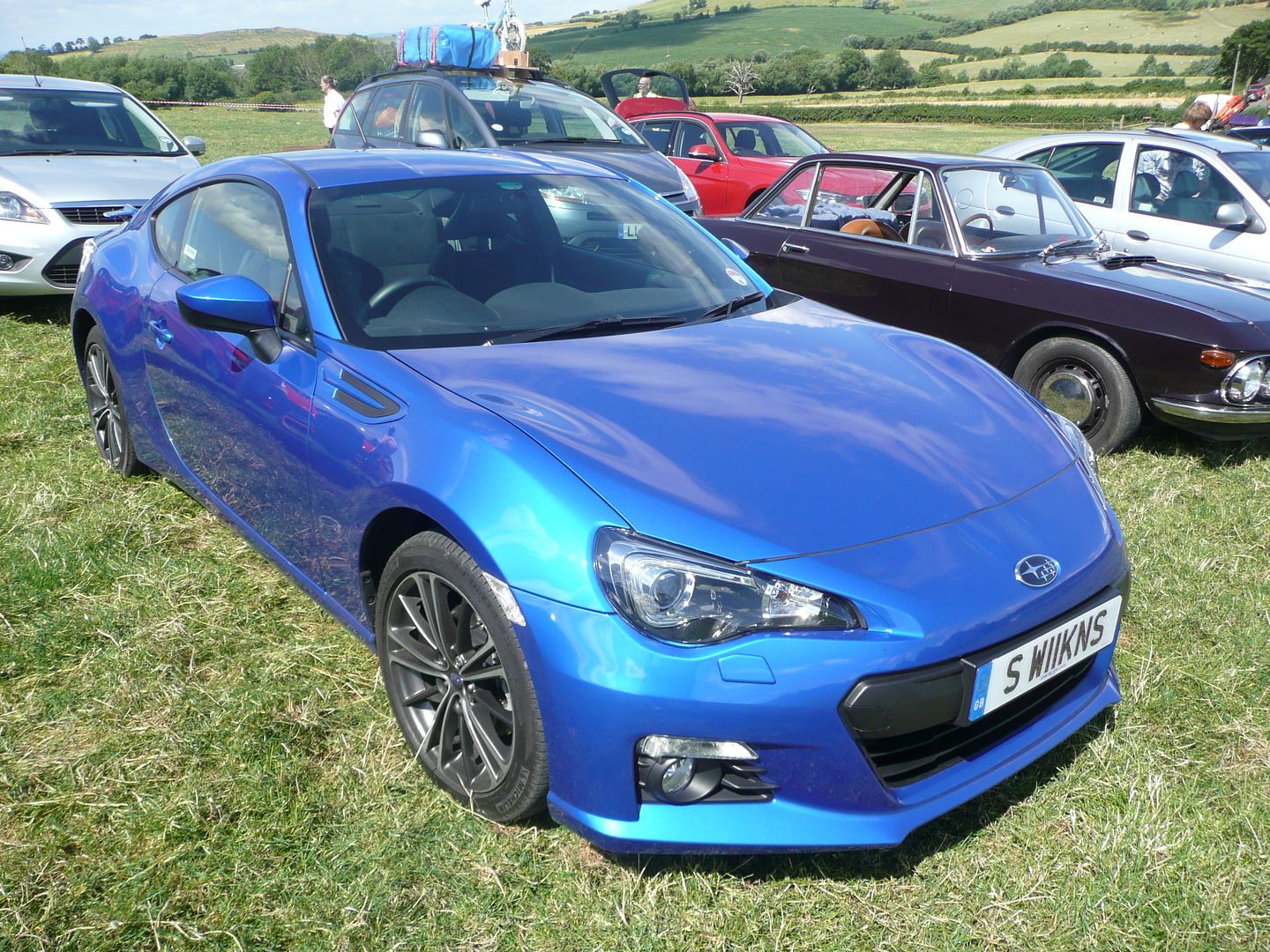 SUNBEAM
In its early days, Sunbeam was renowned for making fast and expensive sports cars. This 1912 TT racer, one of the cars up for auction, is a case in point.
As well as the racing cars, Sunbeam made expensive tourers which competed with the early Bentley cars as well as Vauxhall's 30/98 and there were plenty of these assembled in the car parks.
TALBOT
Talbot was a force to be reckoned with in motor-racing in the 1920s and early 1930s and there are many famous ex-works cars which appear frequently at events such as this, and indeed some were present for this one.
TRIUMPH
There were plenty of the ever popular TR models present, with TR2, a trio of TR3a and a TR4a among them.
Stag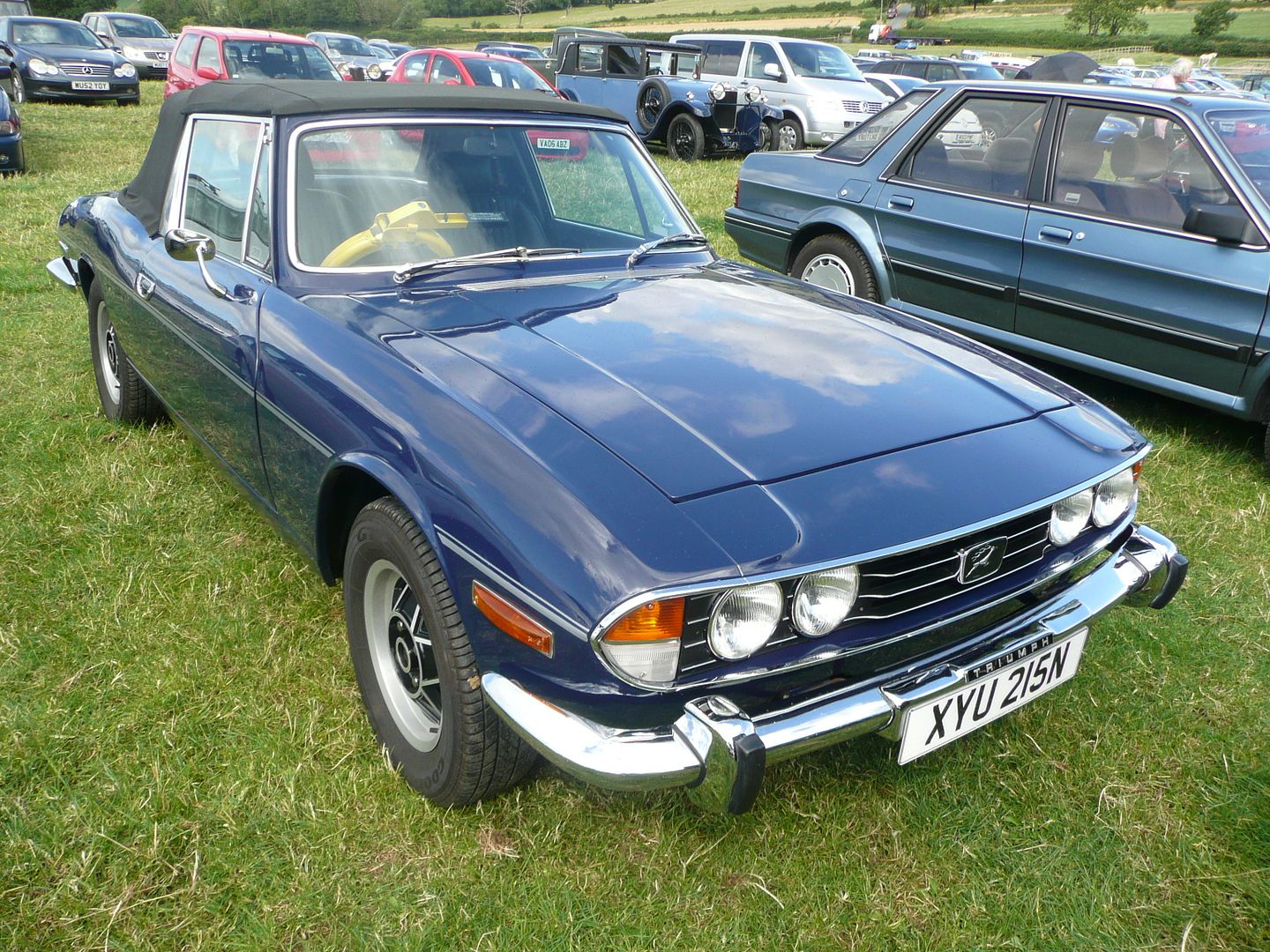 TVR
Chimaera
VAUXHALL
2013 marks the centenary of the sporting 30/98 and there were a splendid array of this imposing sports car on show, one of which is a regular in competing for honours on the hill. A special class was created with the result that a whole load more took to the slopes.
Pre-dating all of them was this, a very early car dating from 1908.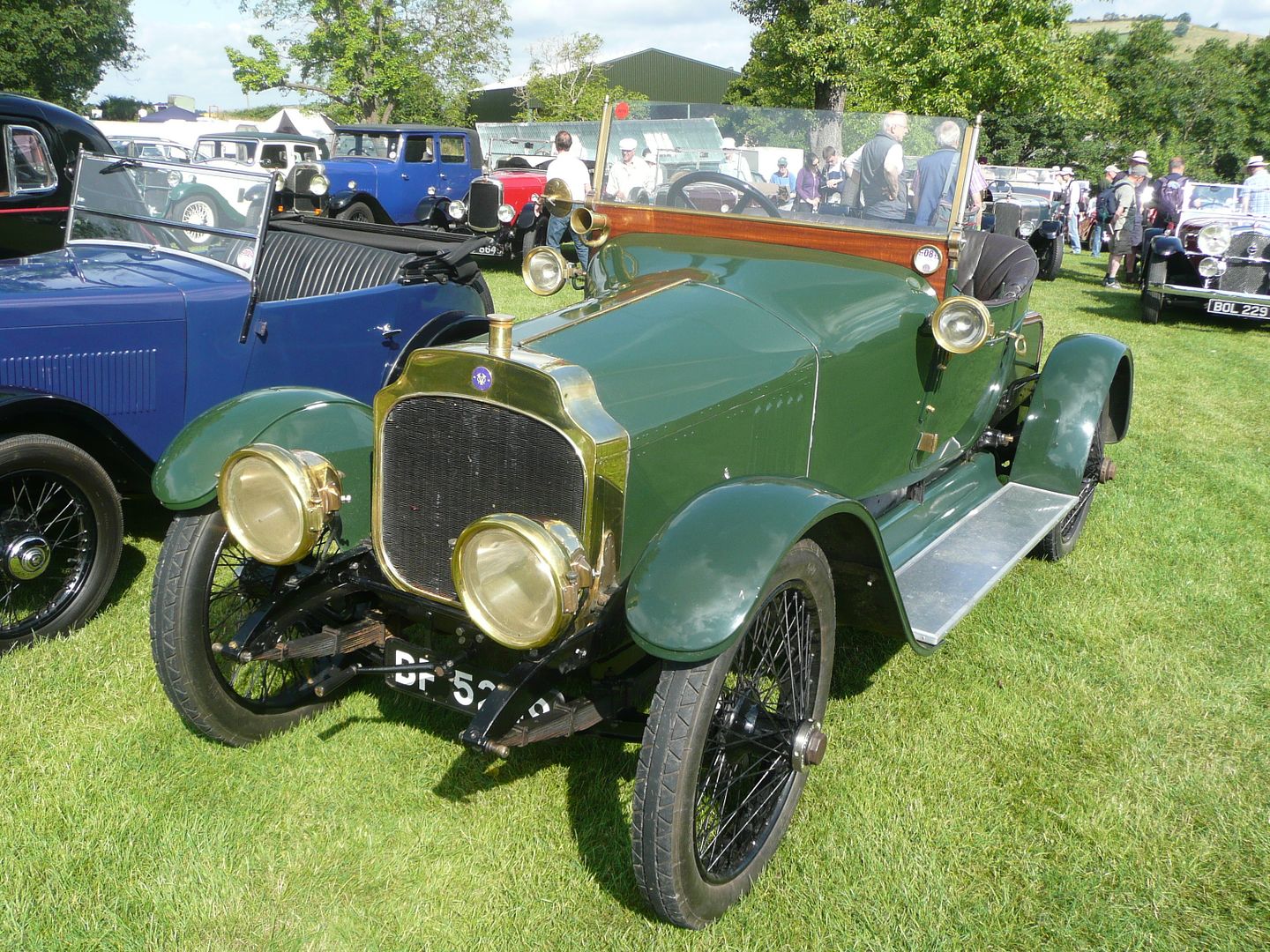 VOLVO
The "Amazon" 122S.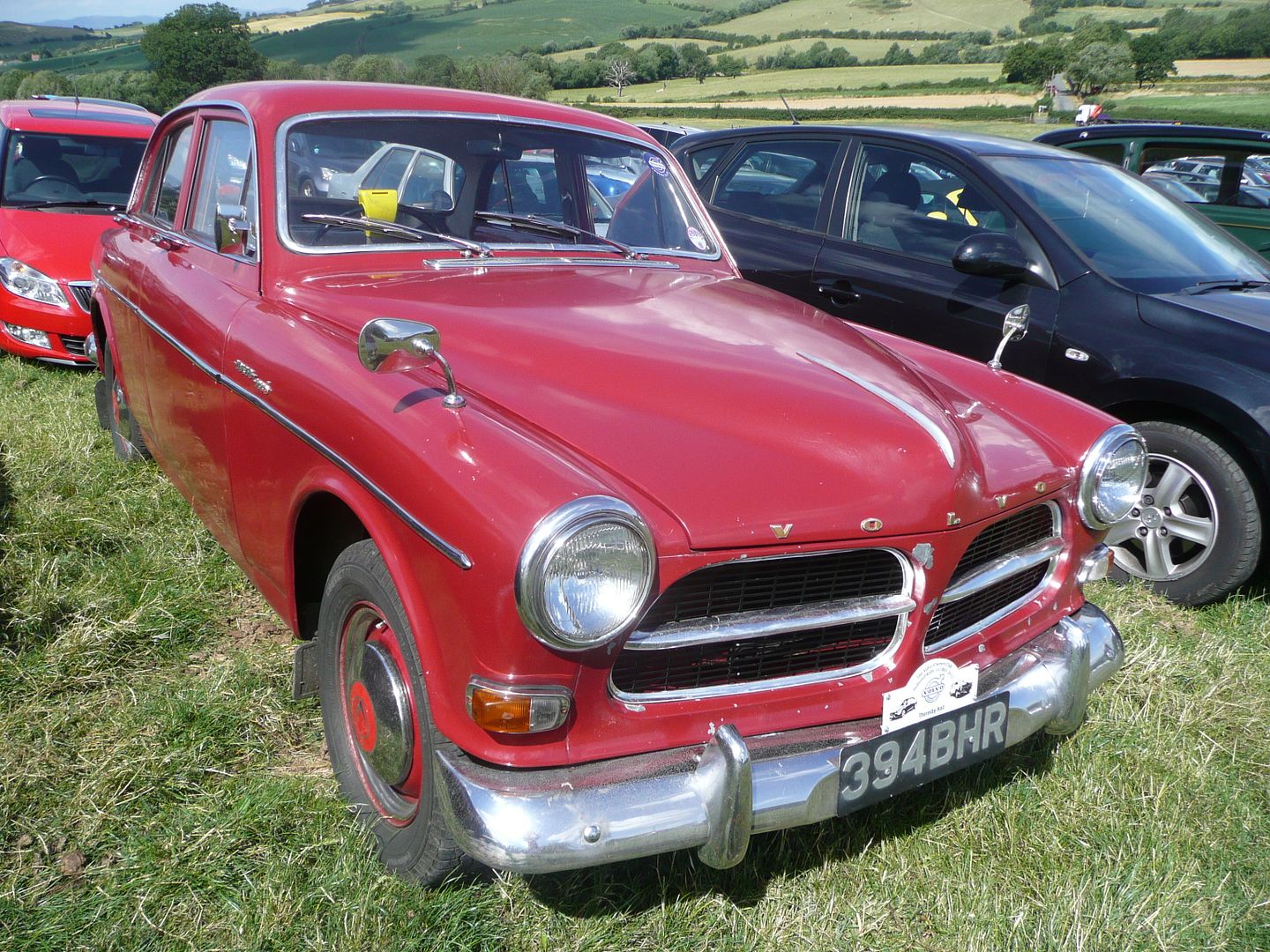 WOLSELEY
Although we tend to think of Wolseley as producer of luxury-ish saloons, as this is what they did indeed make in post-war Britain, back in the 1930s they produced a number of more sporting designs as well, such as this.
An excellent day, with so much to see, as the pictures will have illustrated. A definite for the 2014 diary, regardless of diary clashes.
Share and Enjoy