2013 Ford Focus 1.0T 100 Ecoboost and 1.6i Zetec 5door (GB)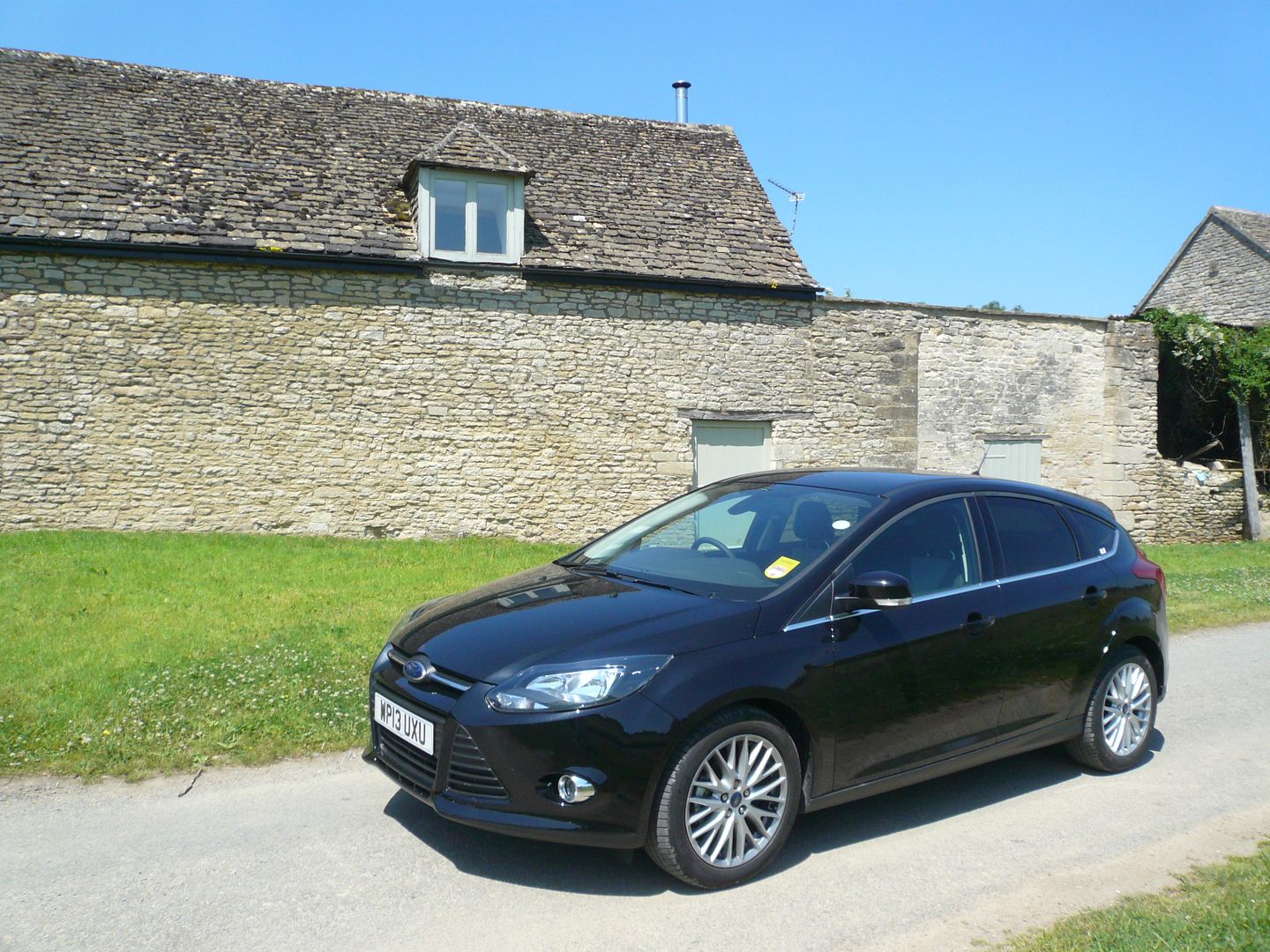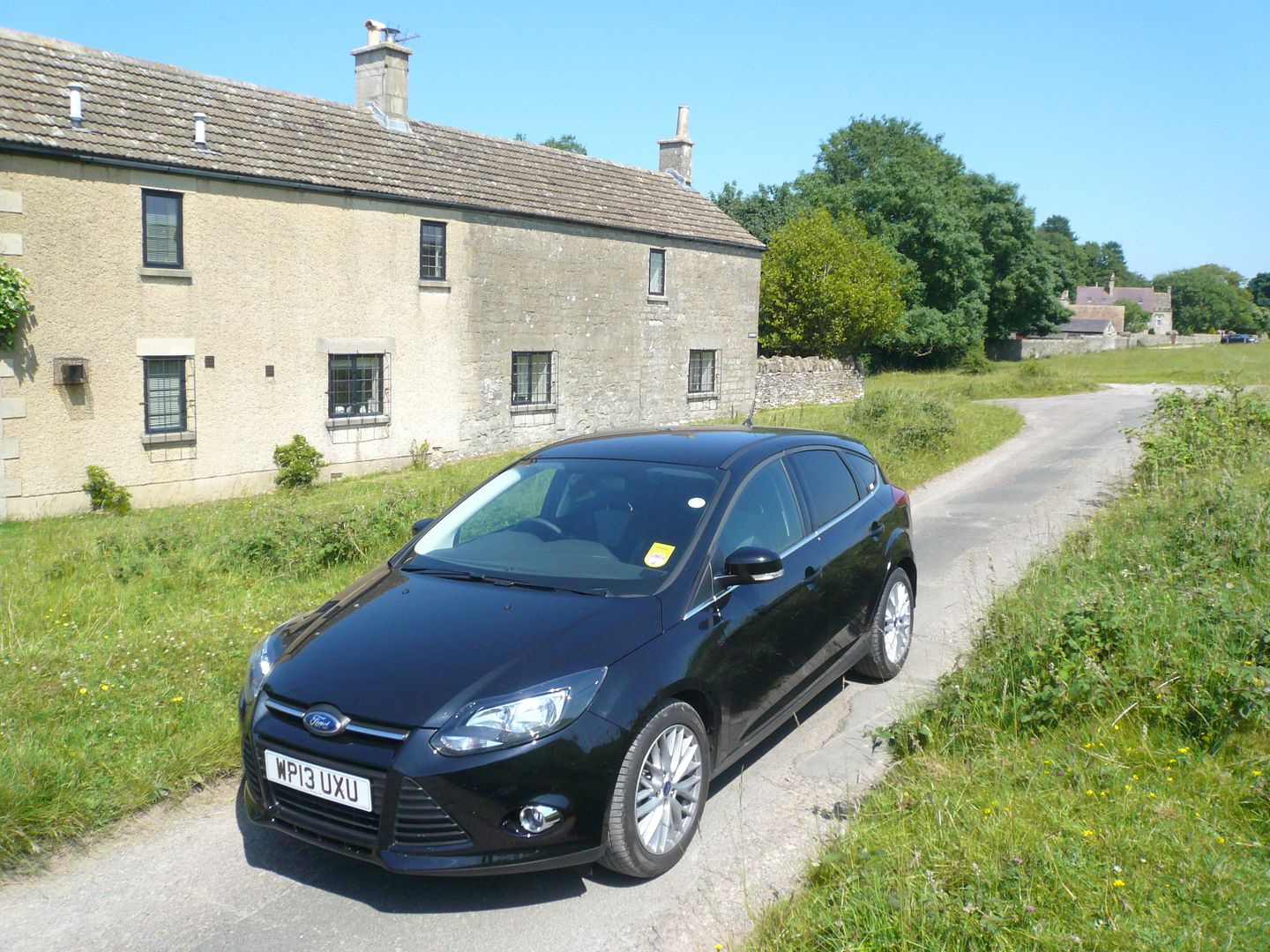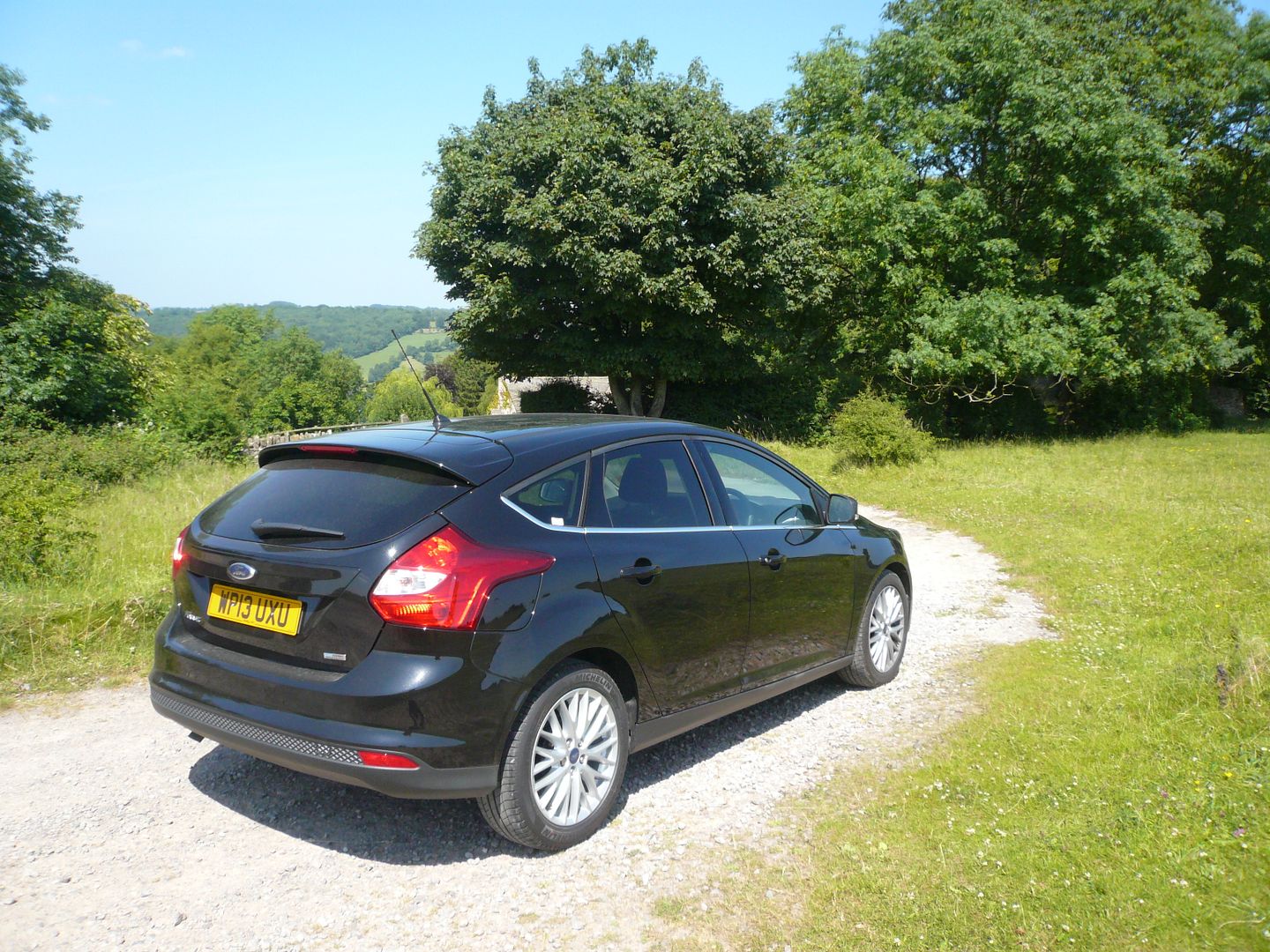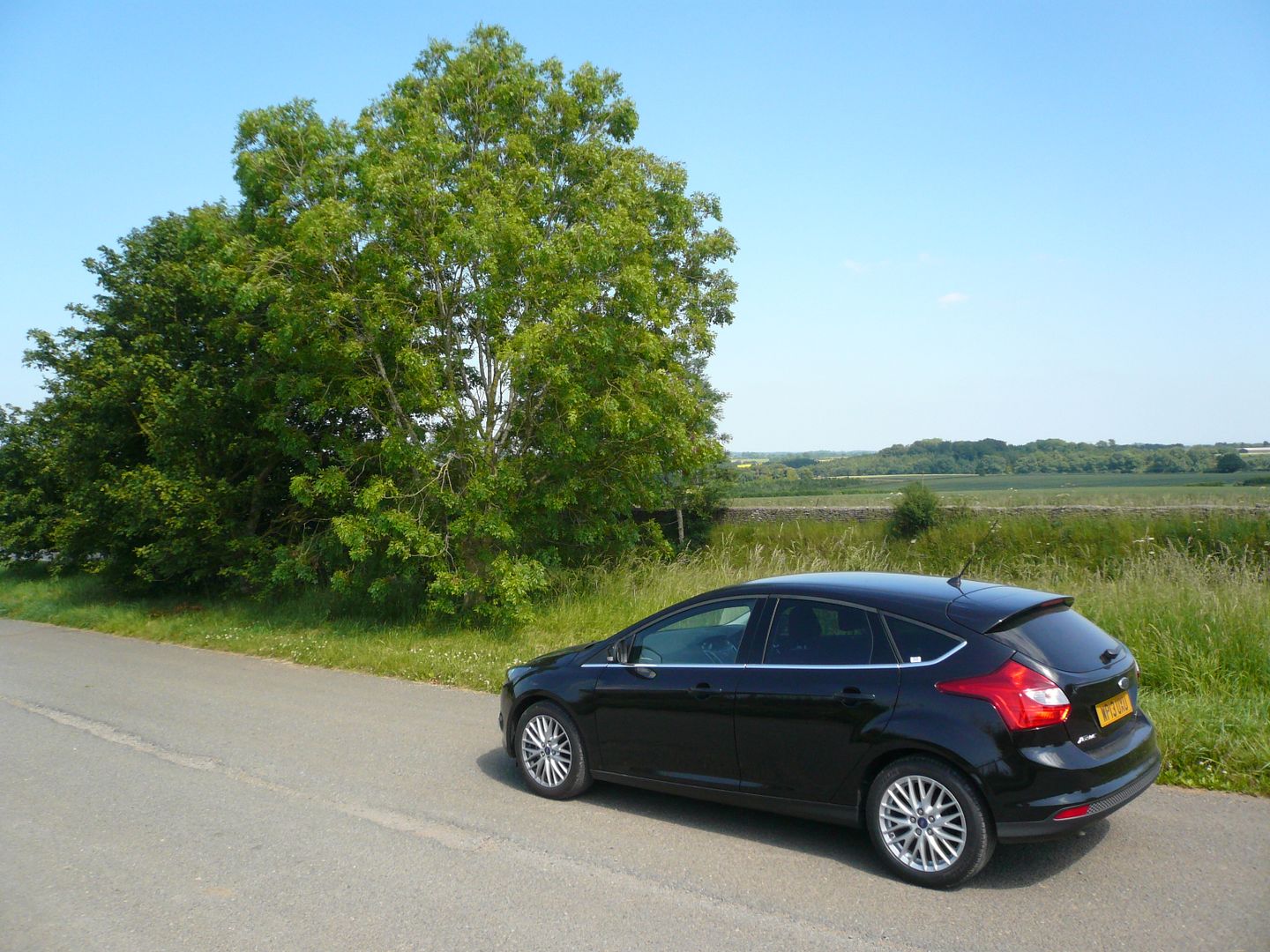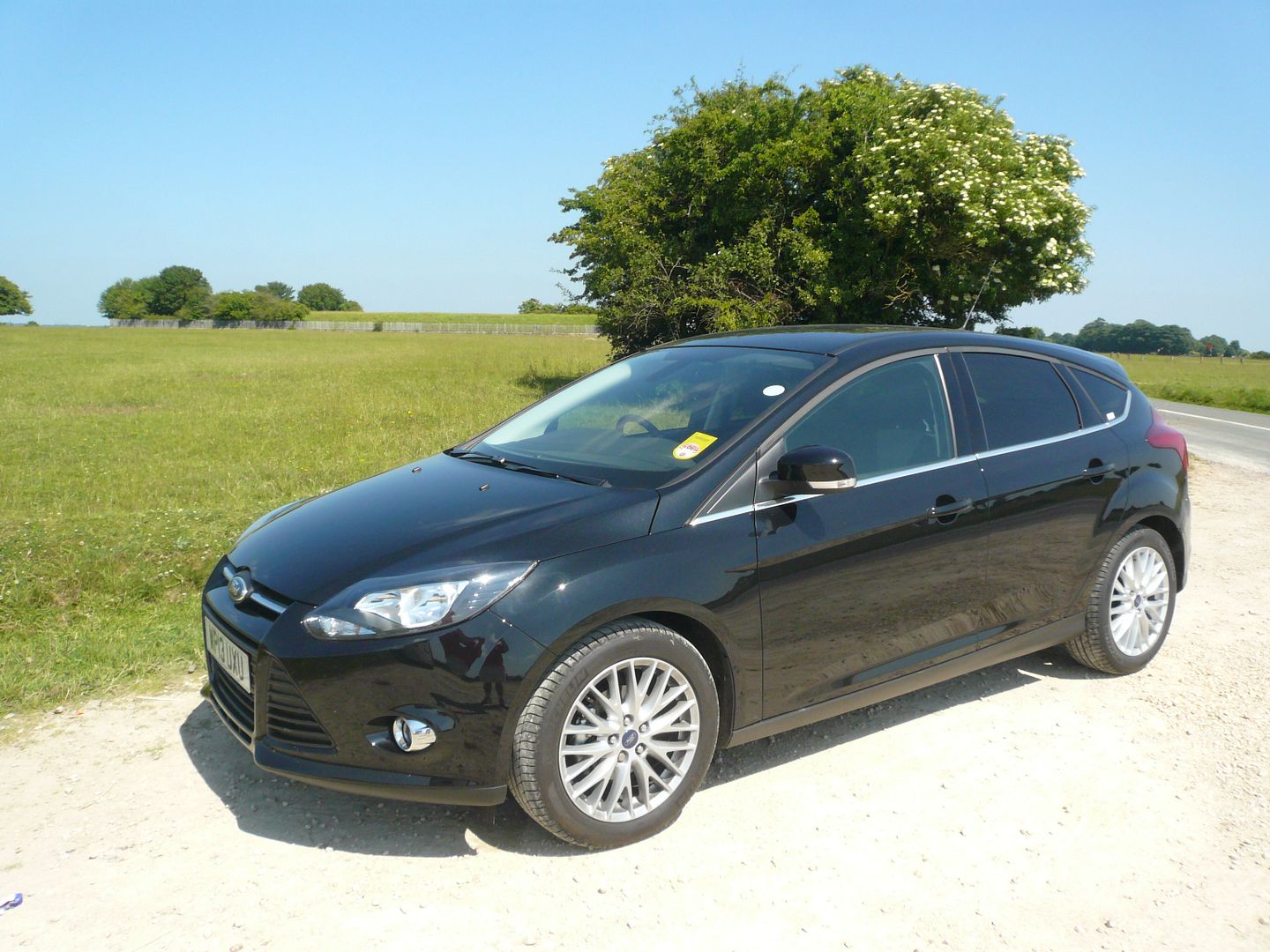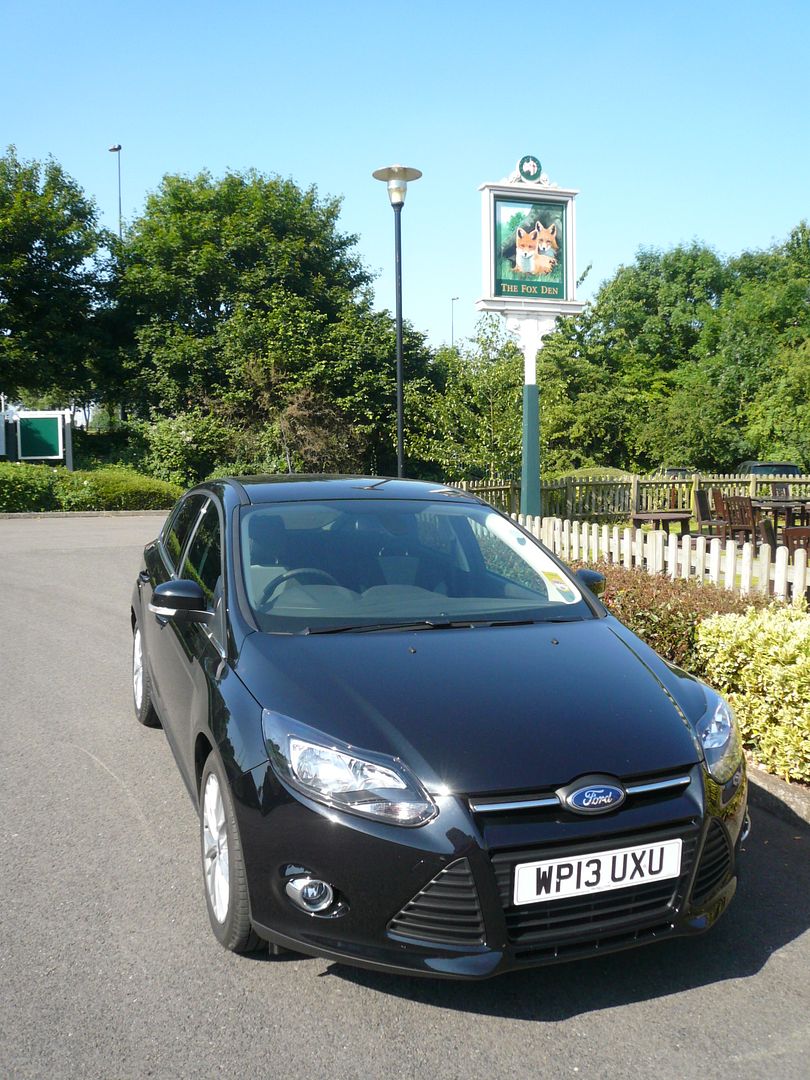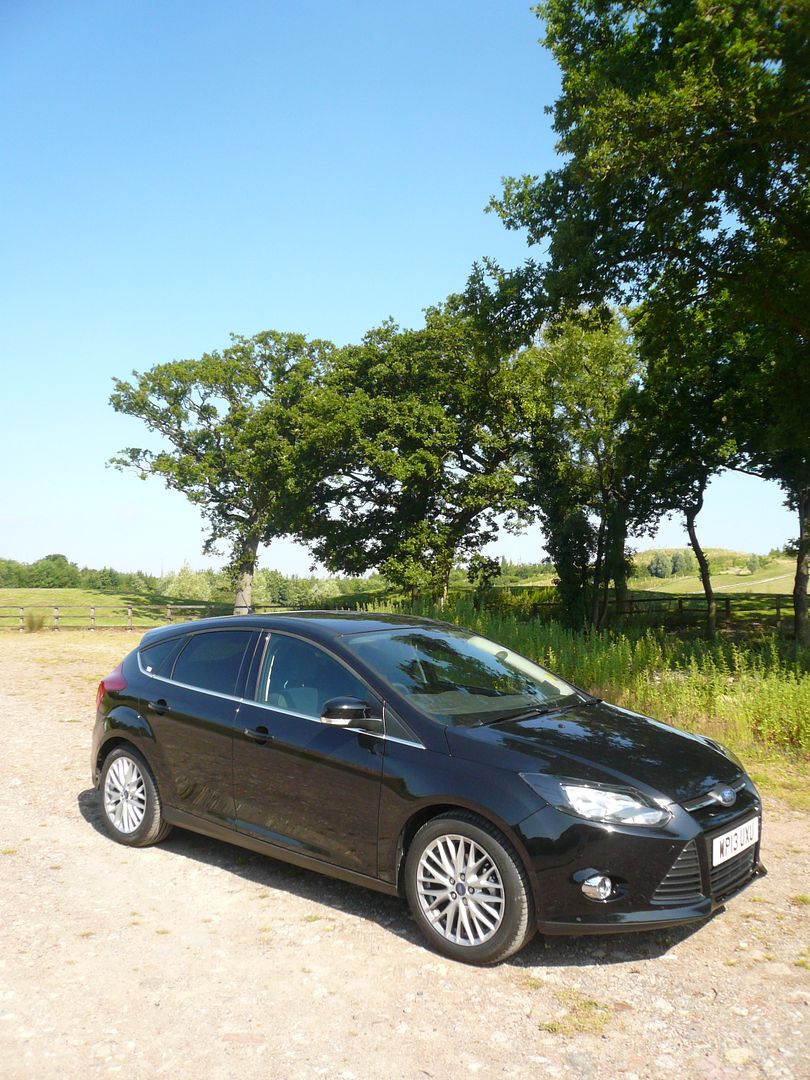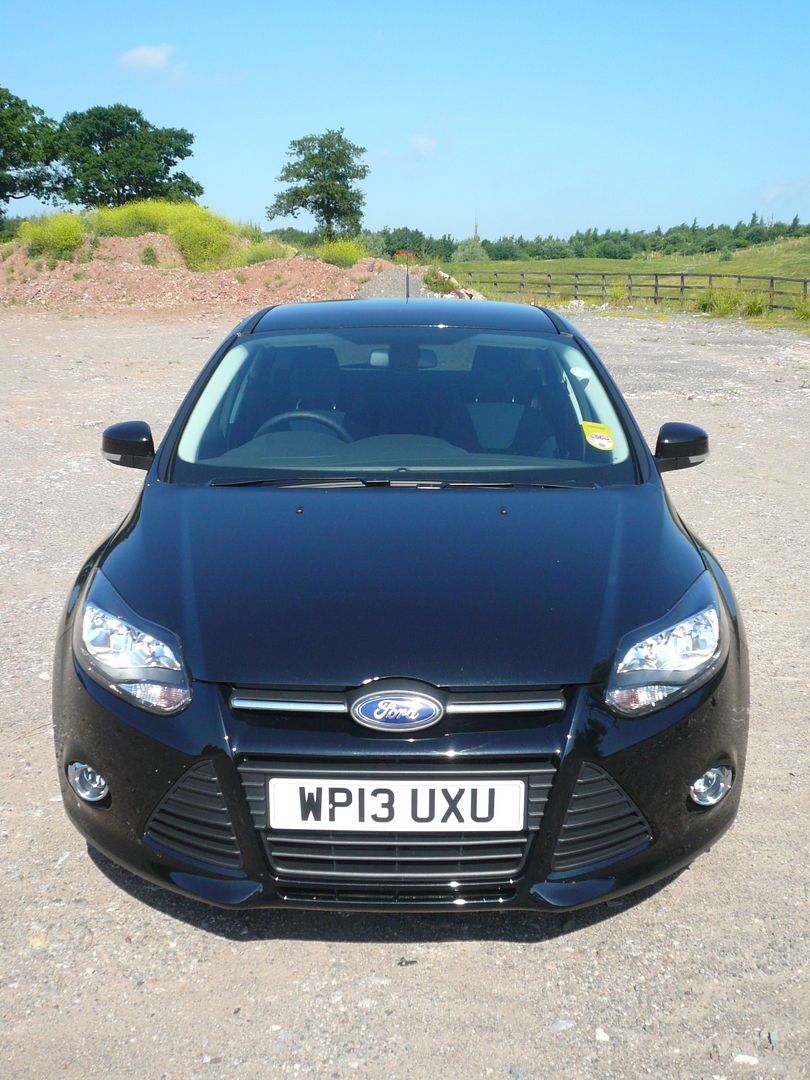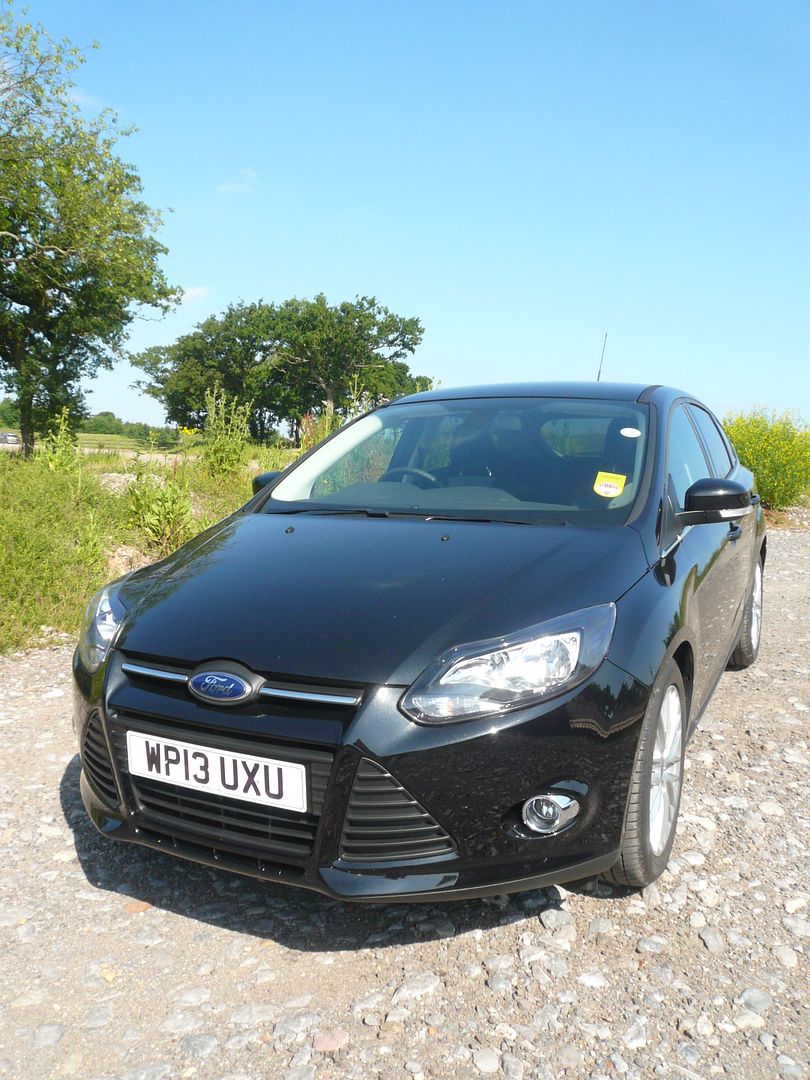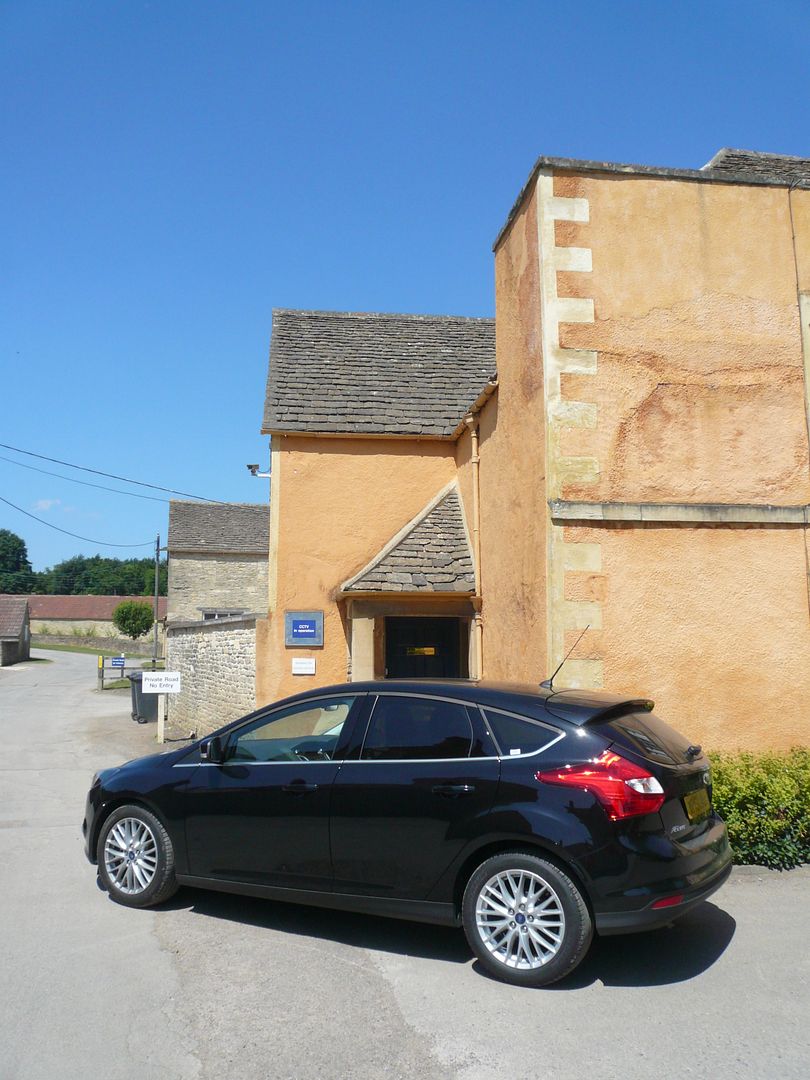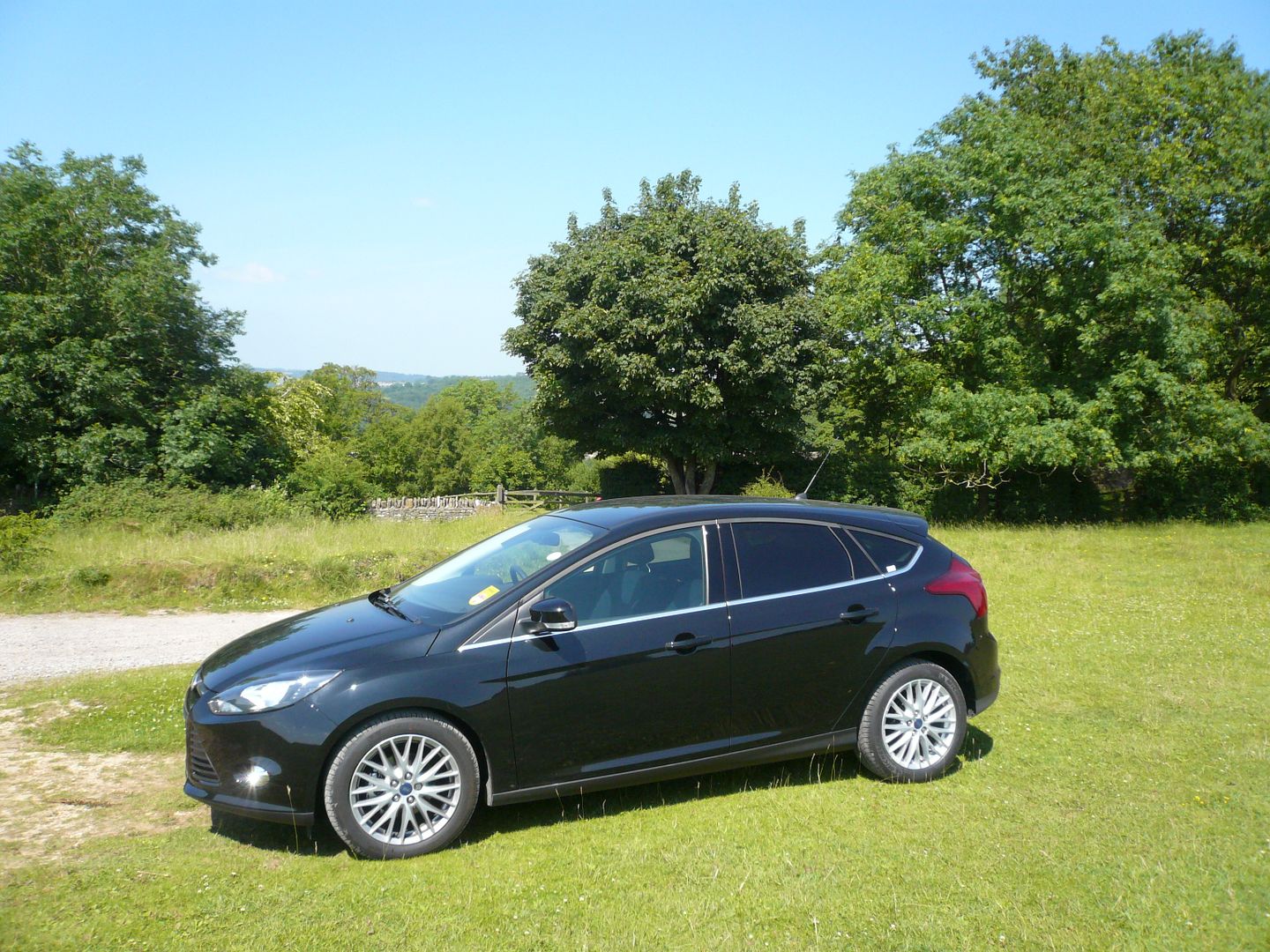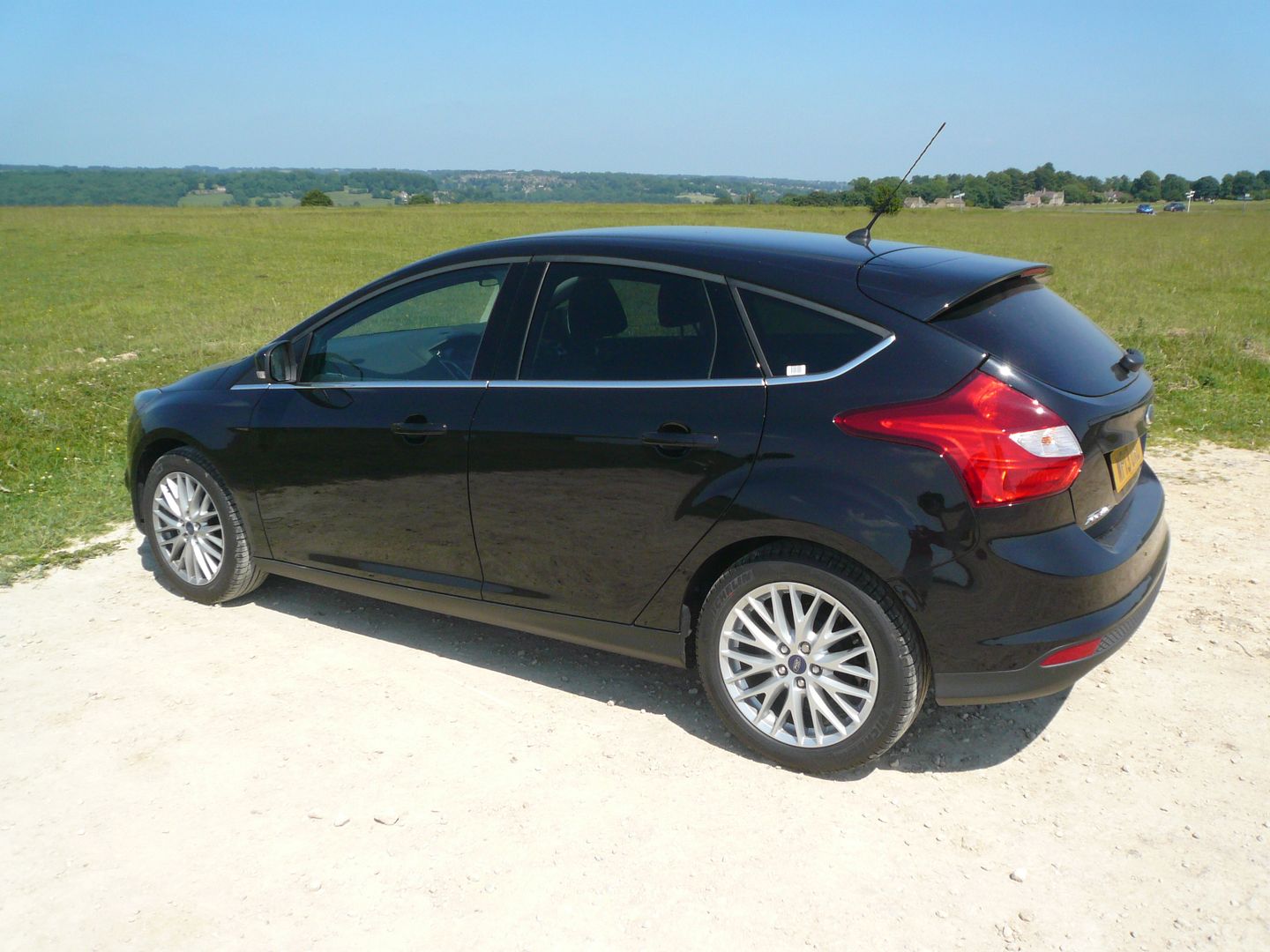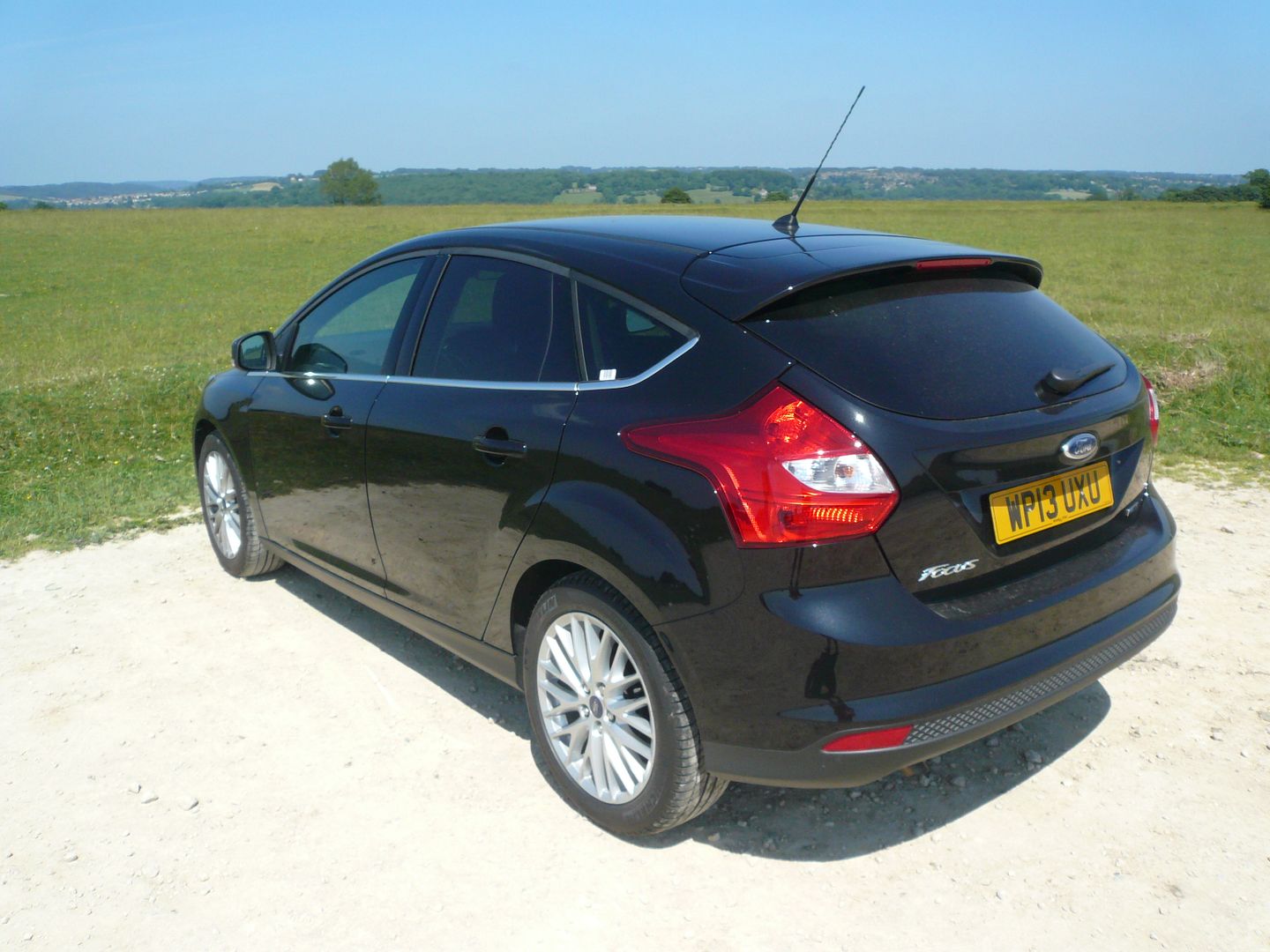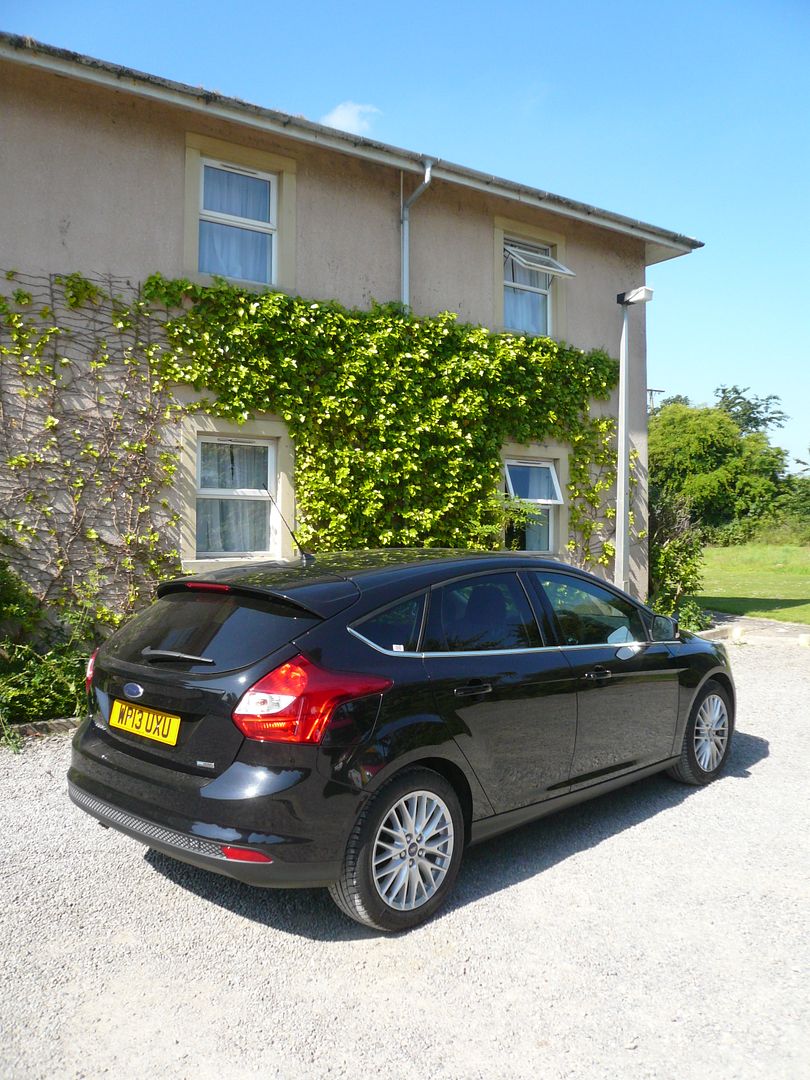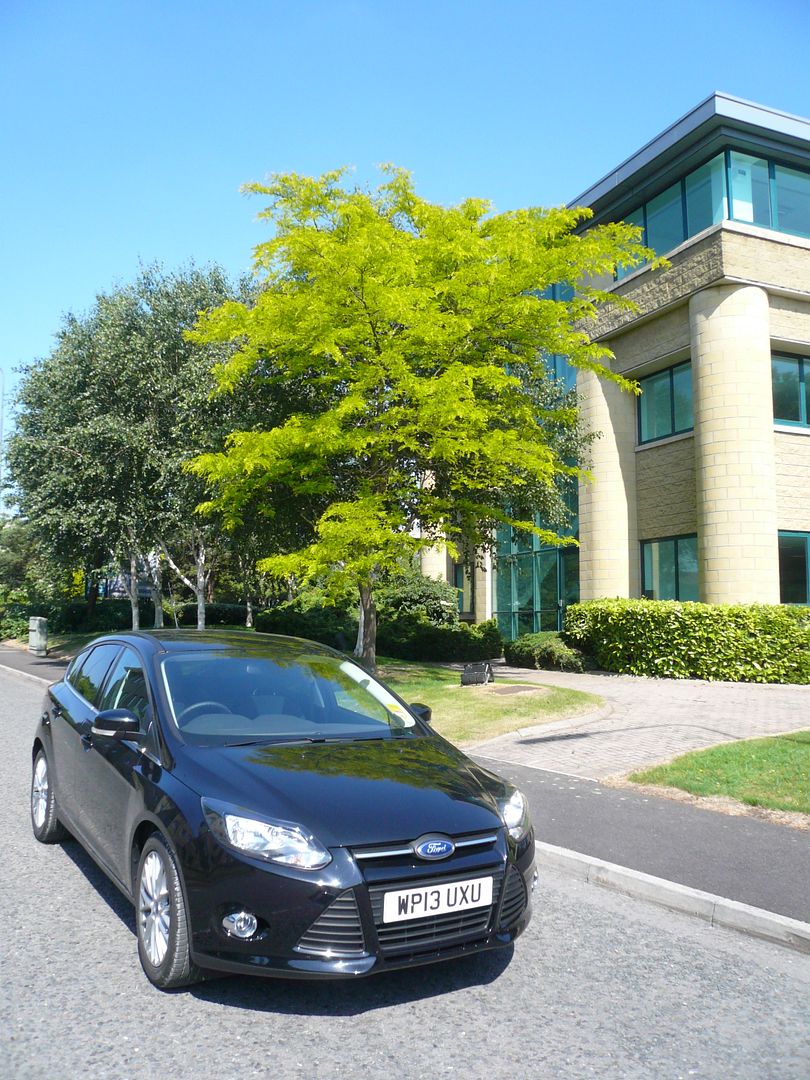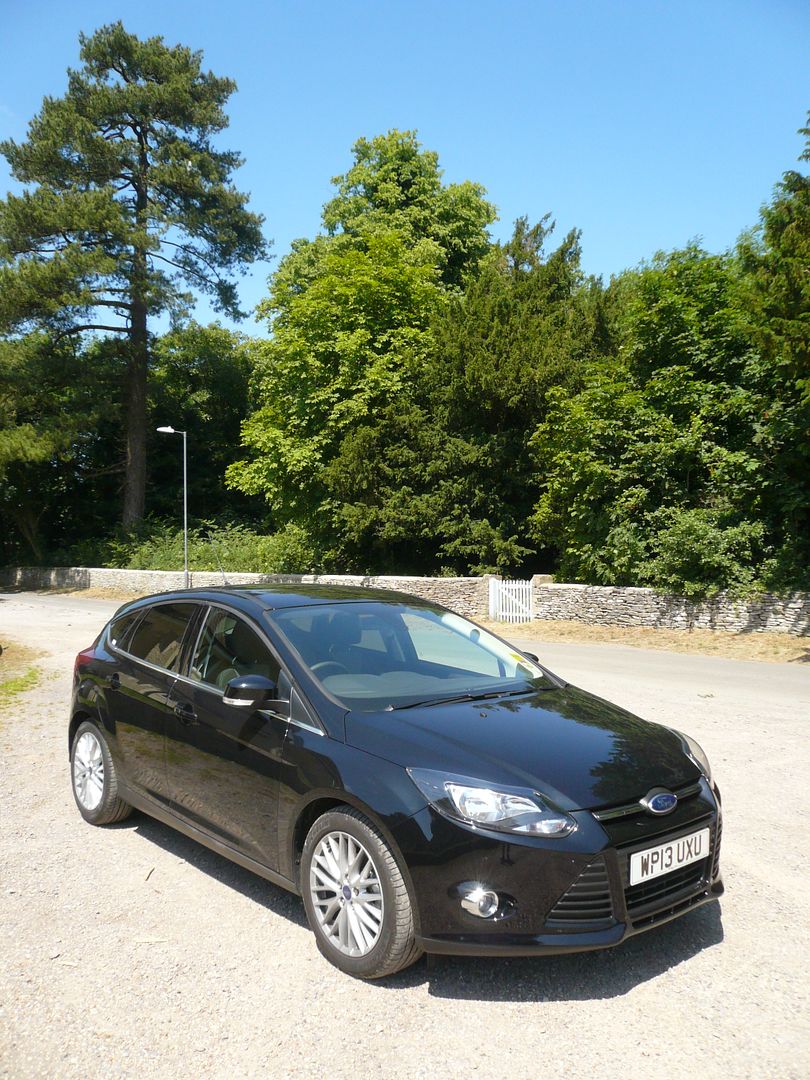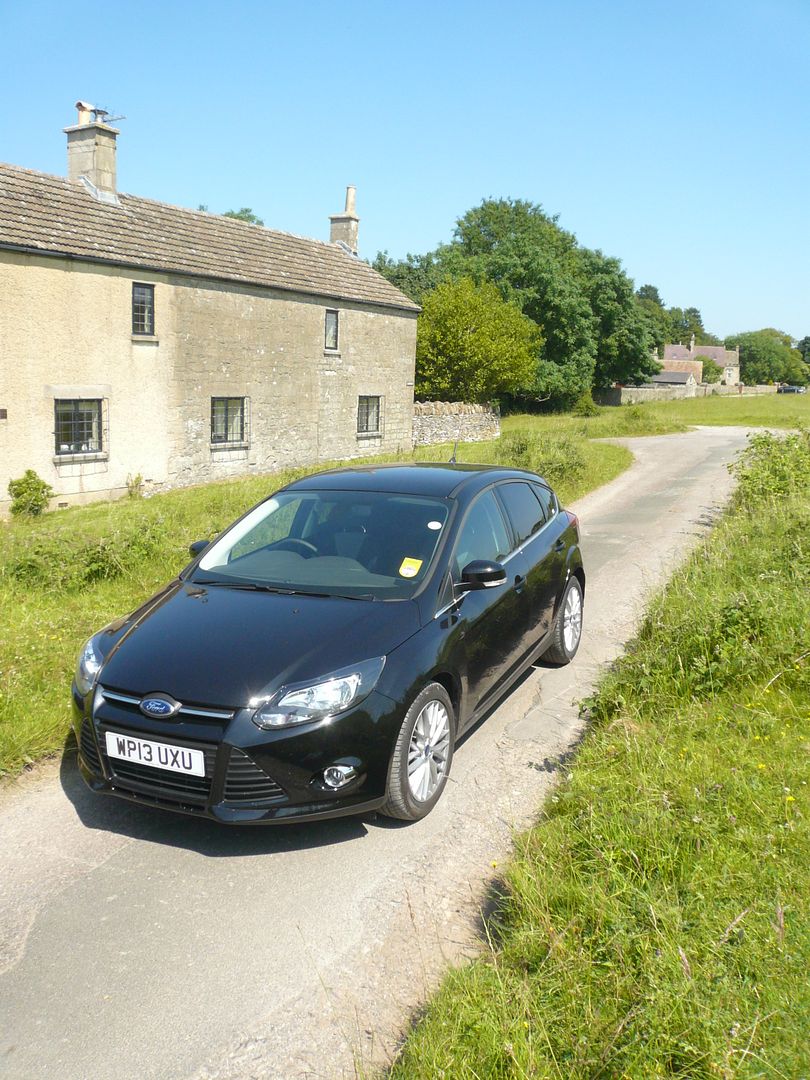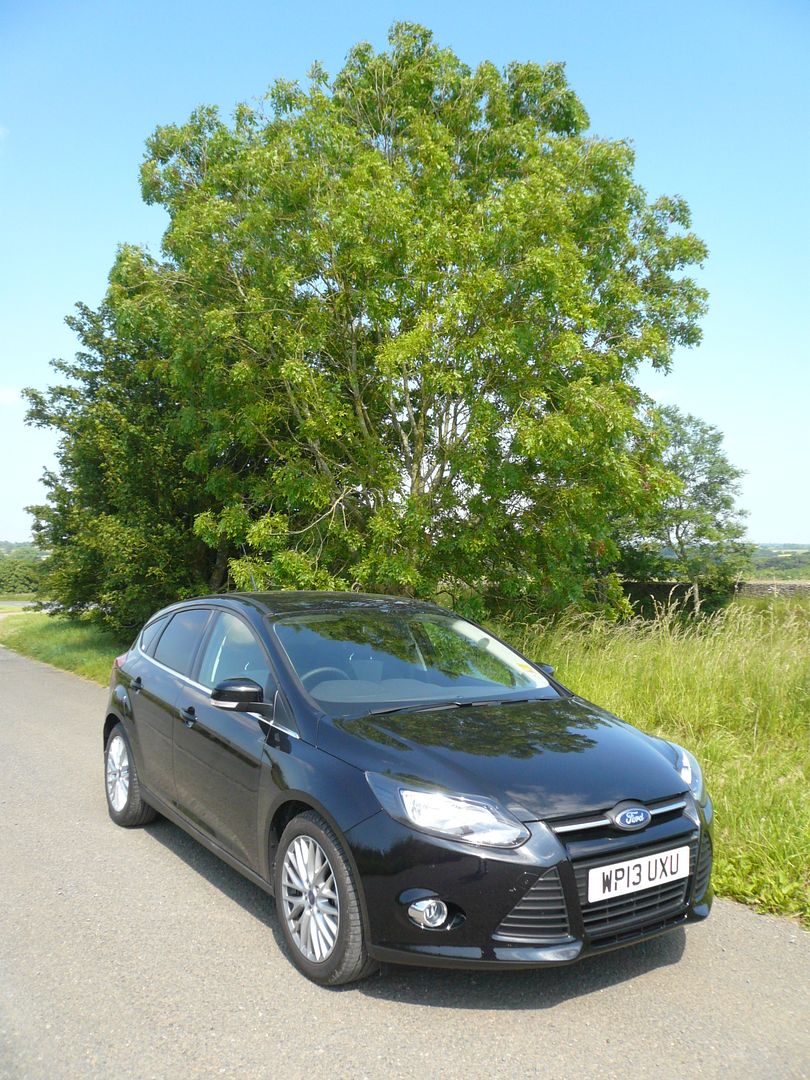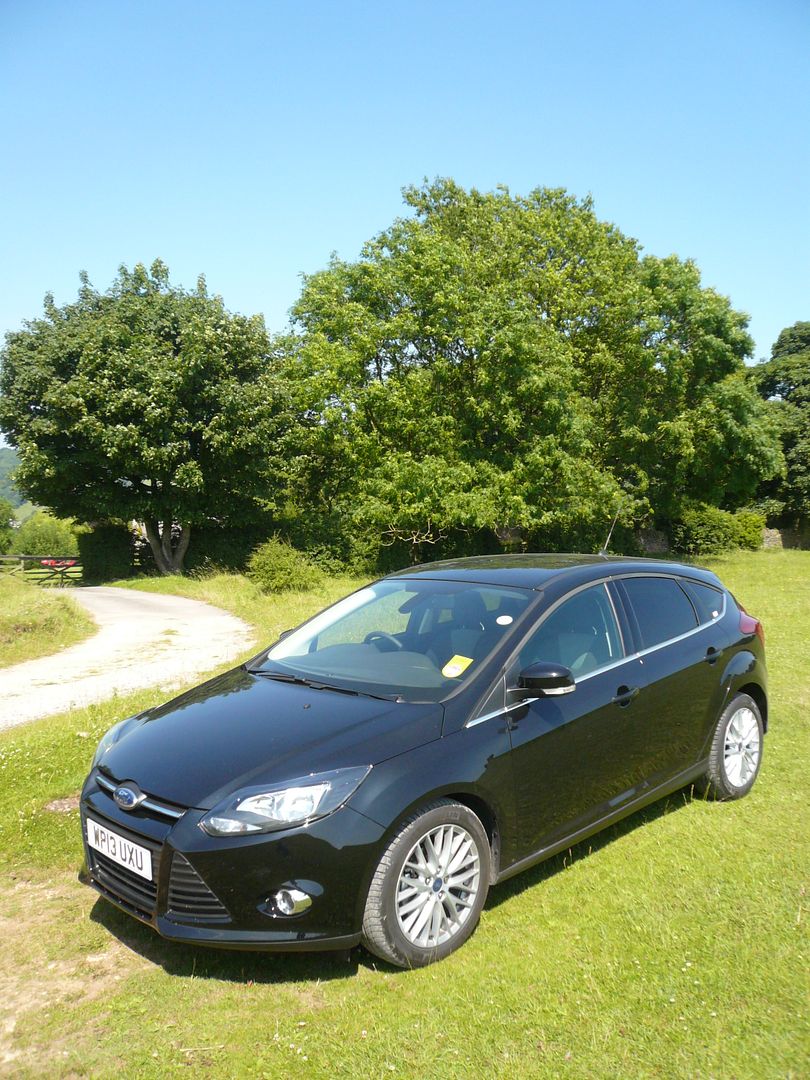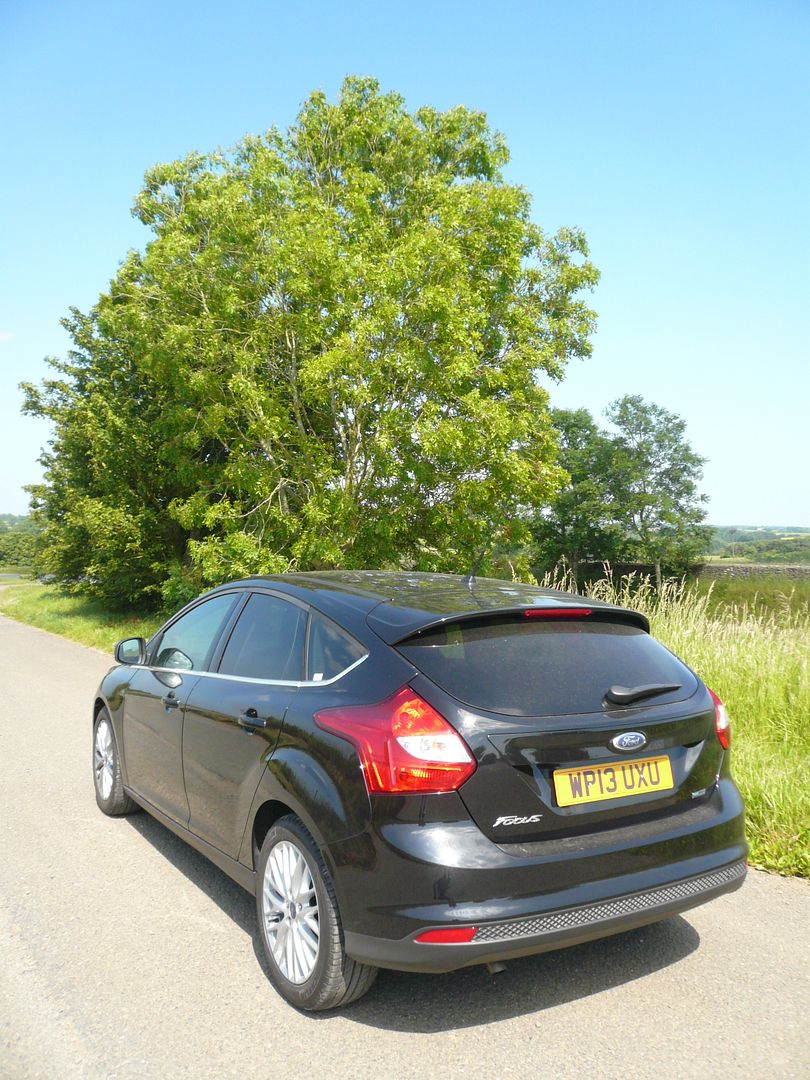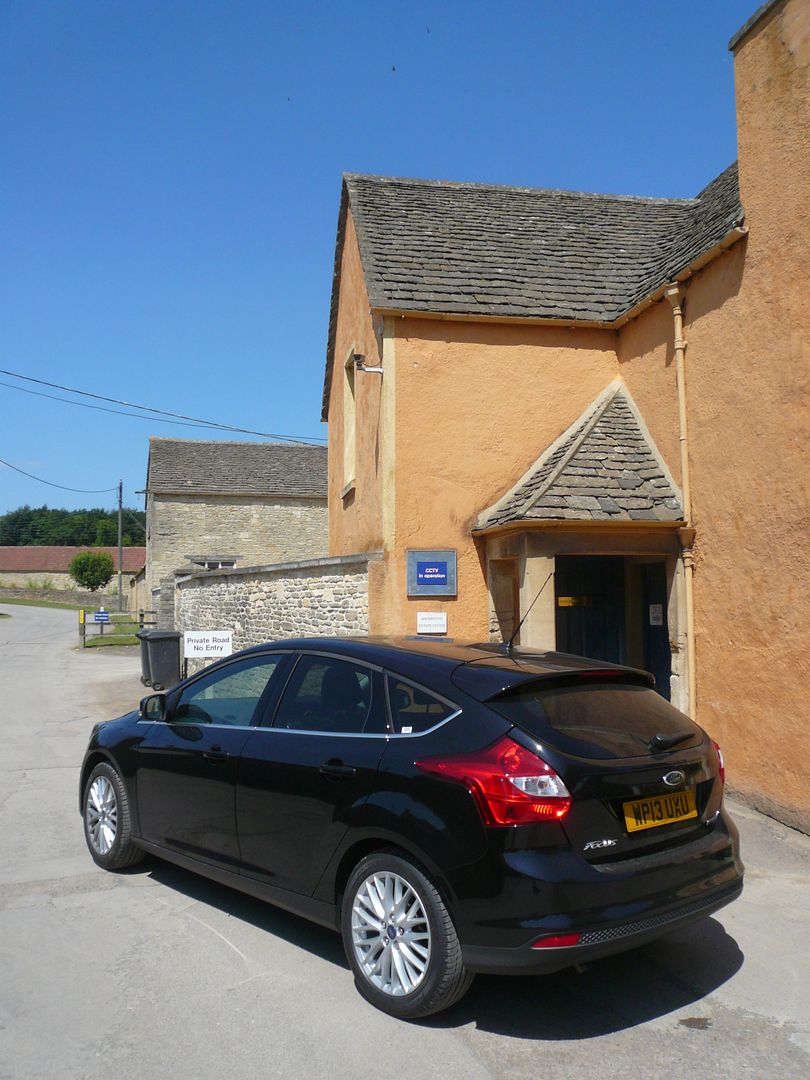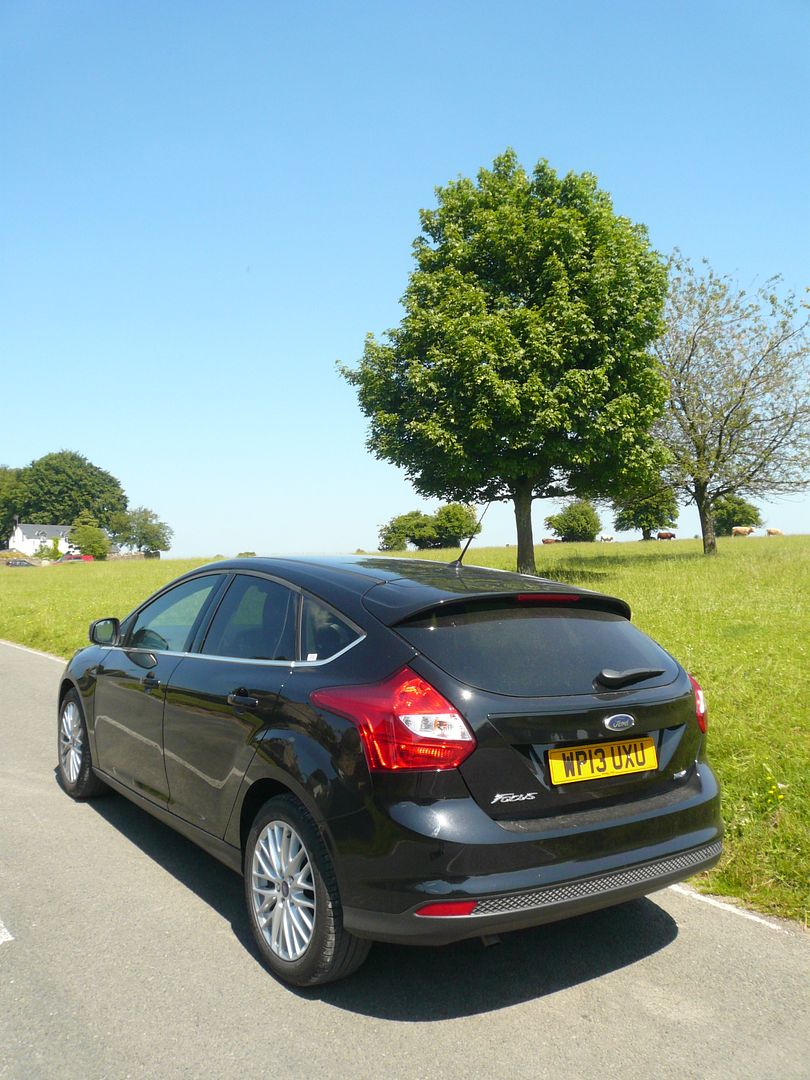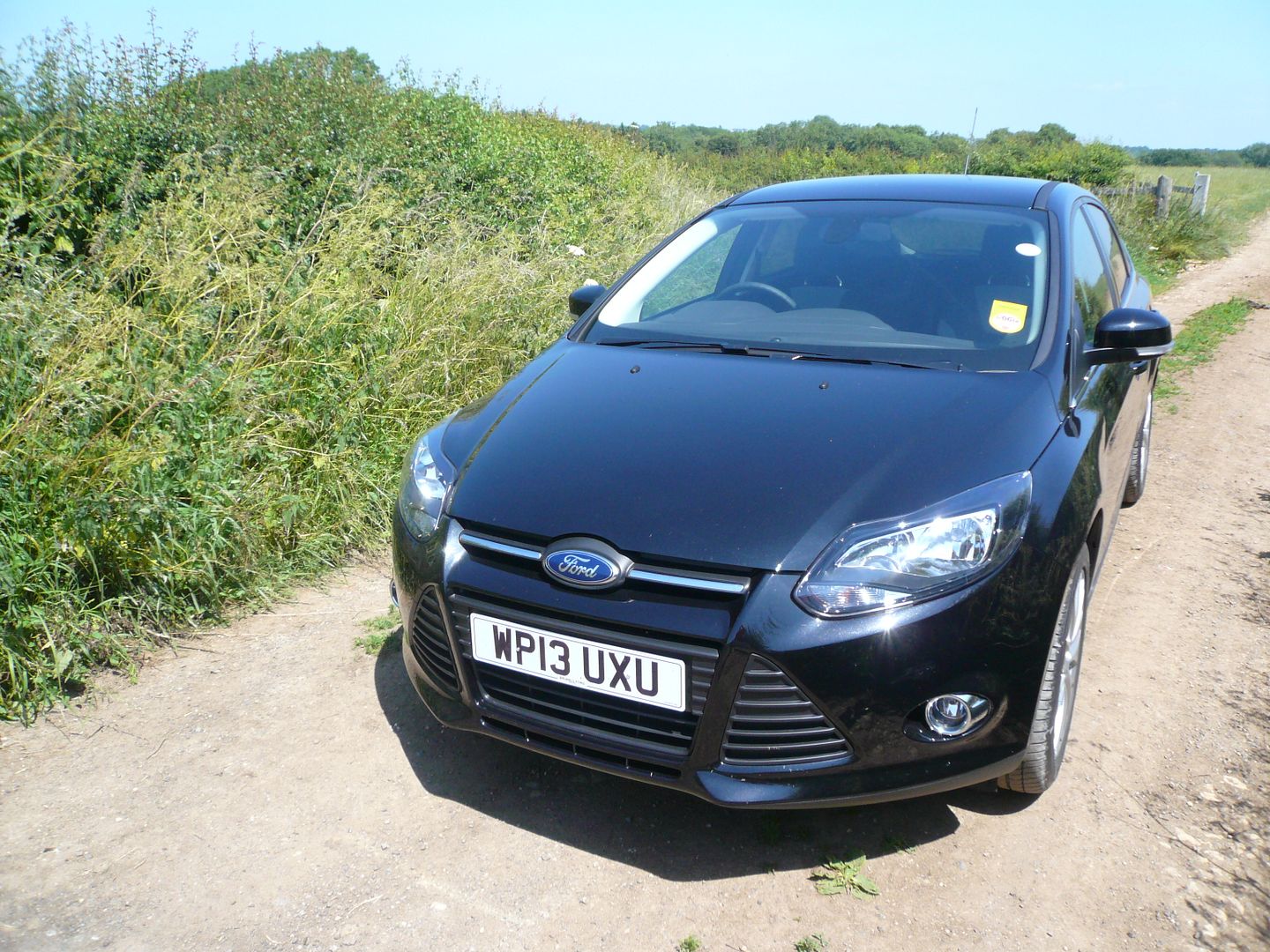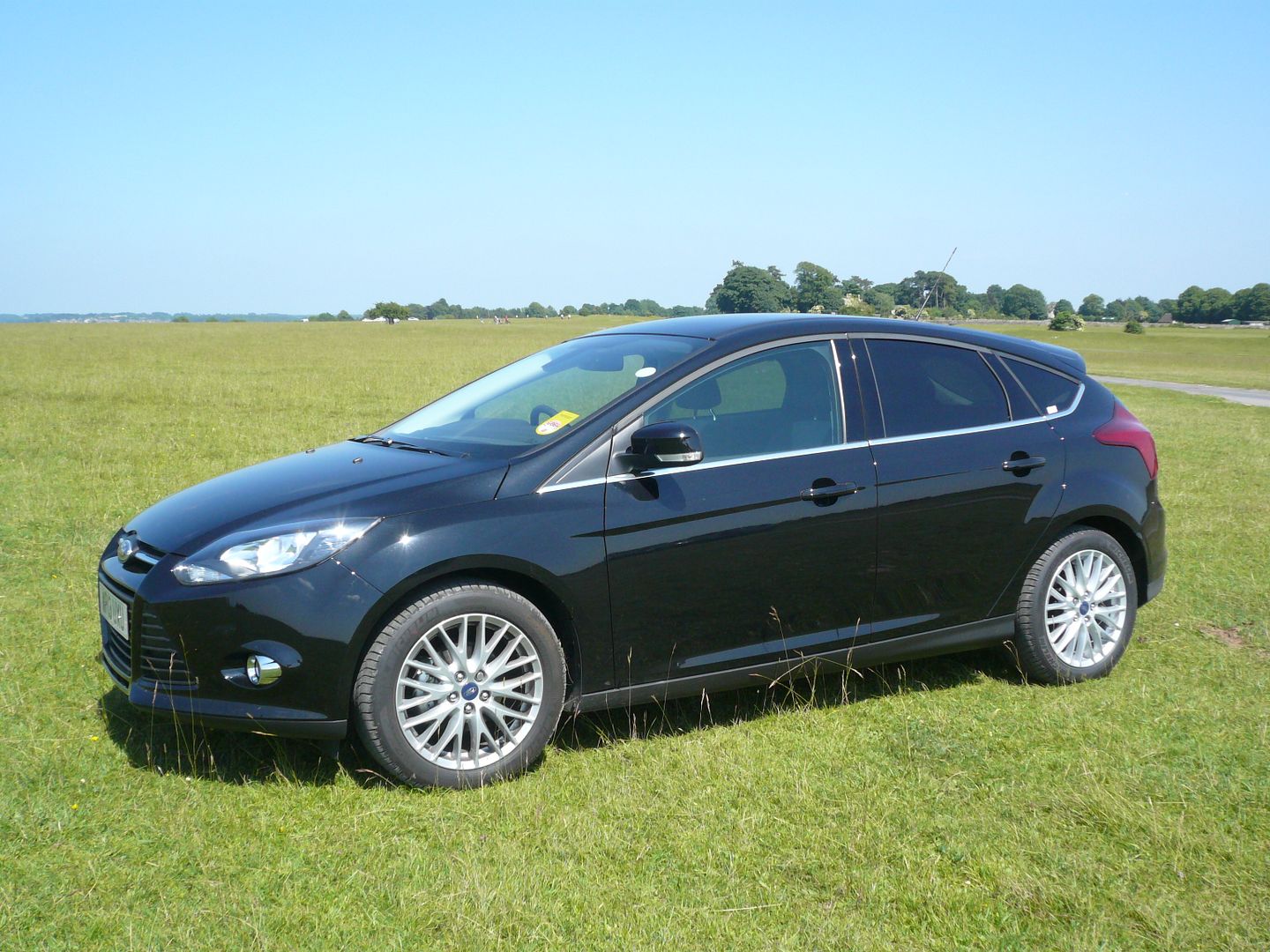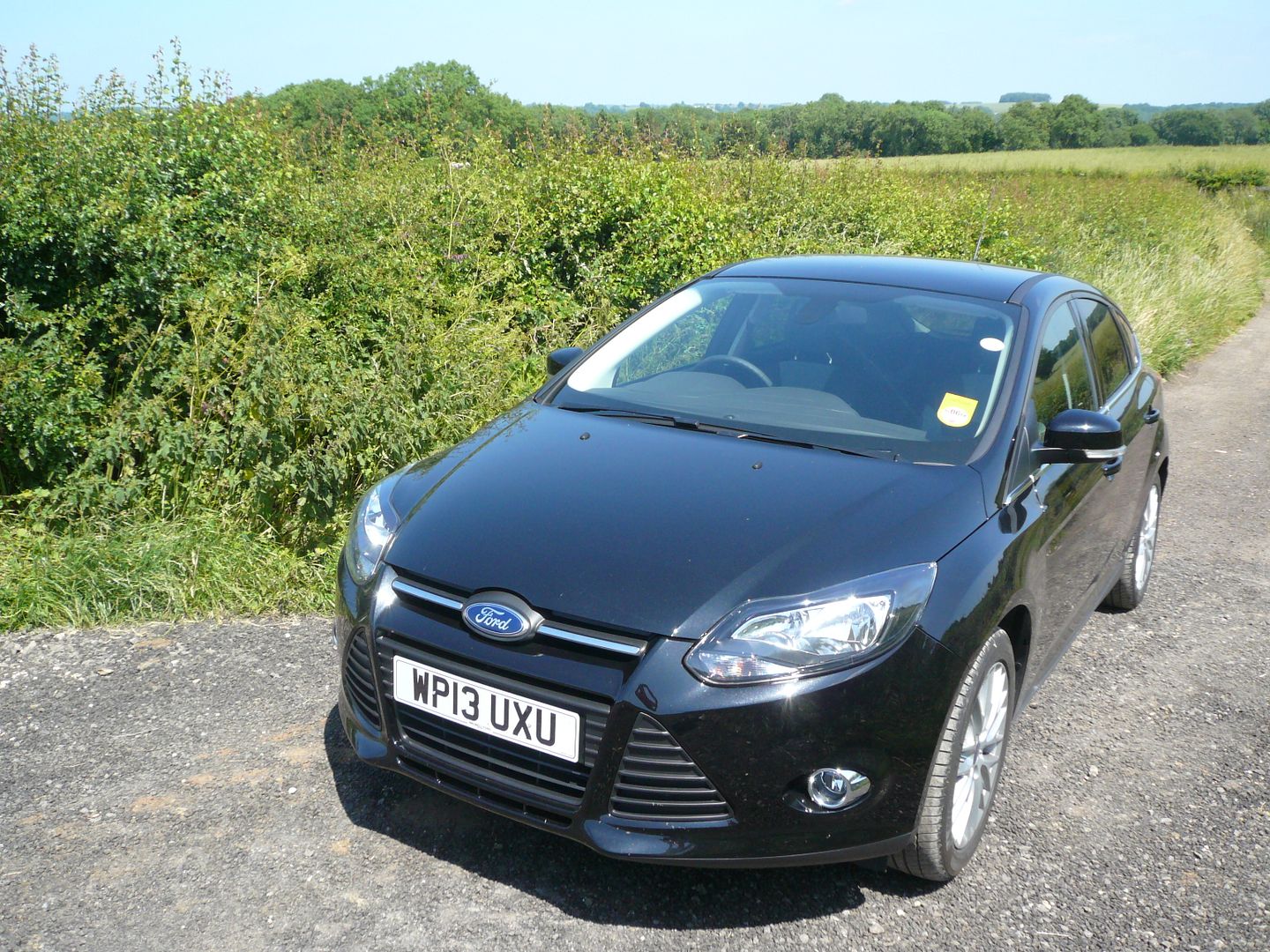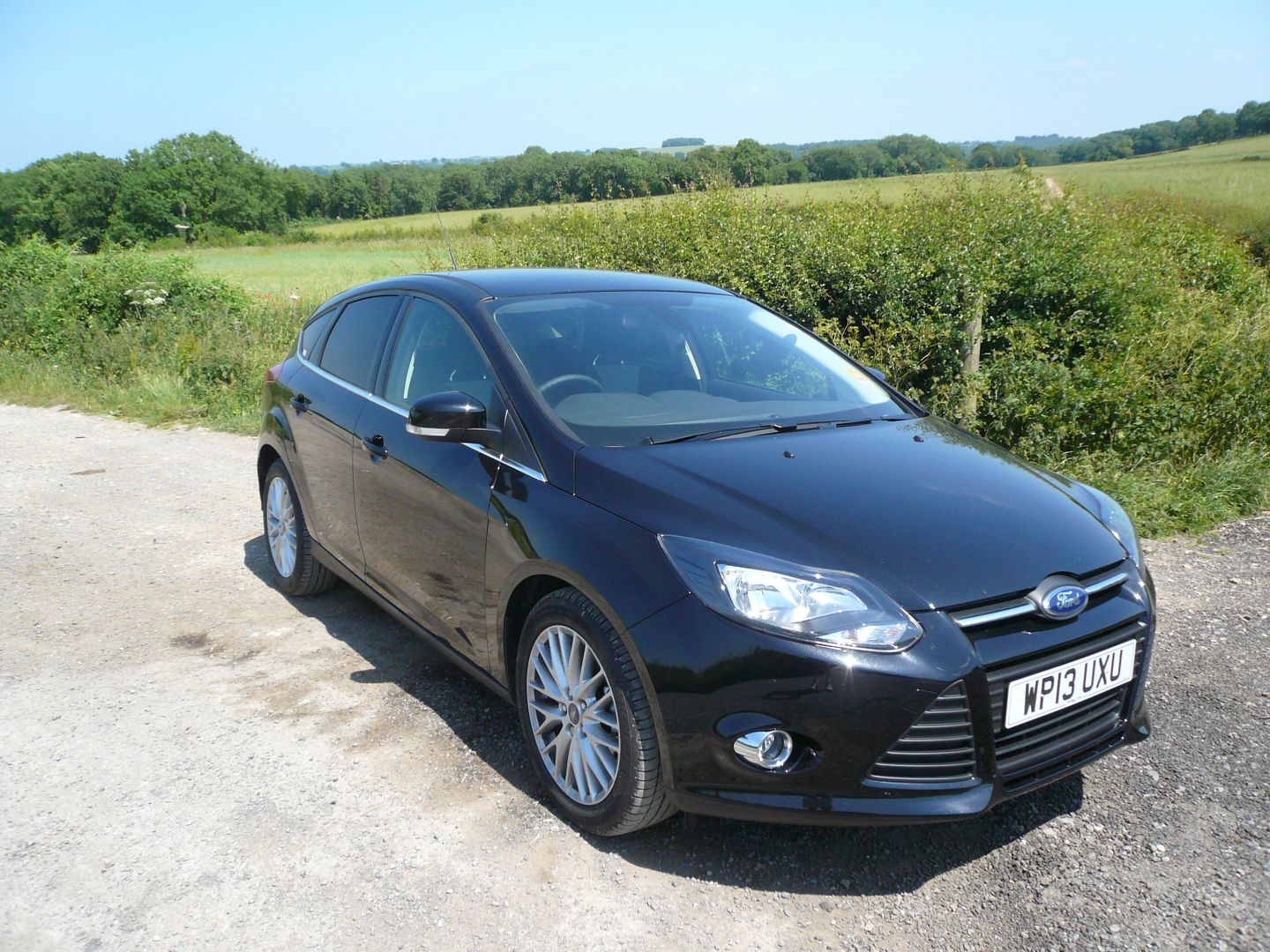 In the interests of trying to sample a few more test cars on British roads, and encouraged by the arrival of the British summer, promising (and delivering) some lovely cloudless skies, I decided to take advantage of an offer currently run by Hertz, where if you book after lunchtime on a Thursday, you may be able to get a rental car for the weekend at a very low price. £13.31 a day including insurances and VAT seemed liked a good deal to me, so although I knew I was only really going to get one day's testing out of the car, I booked up, and a few hours later walked down to the local branch to collect whatever they could offer me. Almost apologetically, the answer was a Focus. However, although the latest model has been out on British roads for well over two years, as this was the first time I have ever managed to get behind the wheel of one, I was actually quite pleased, and did not even try to see what else they might have had available. When I saw from the paperwork that it was one of the 1 litre Ecoboost cars, my interest increased somewhat, as I had read lots about this innovative engine that was added to the range in 2012, and I wanted to sample it for myself. That the car turned out to be Panther Black, usually a curse for the photographer, was not going to be too much of an issue, I hoped, if the skies really did stay devoid of cloud. They did, allowing me to enjoy some lovely summer sunshine. Question is, did I also enjoy the car?
The Focus really needs no introduction. For many years this has been in the top two or three of the British Best Sellers list, and depending on whose figures you believe, it manages to repeat such success around the globe such that it may (or may not, should you believe Toyota's form of counting) be the best selling car in the world at present. In third generation guise, reduced to just a 5 door Hatch and a 5 door Estate for the UK market (a 4 door saloon is available elsewhere), the C-segment Ford is available in a bewildering array of 35 different models, spanning a price point from a whisker under £14,000 to costs that are well into the £20,000s for a top spec model with double the power of the entry level car. The third generation car featured completely different styling, with a trapezoidal theme emphasised by the shapes at the front end, and some very large light clusters look very different from the high set items that were on the first two generations. Ford claimed that among the changes, they had improved the ride and refinement and brought in a far more upscale and higher quality interior. The purpose of this test is to see if I agree with these claims.
Not only is the Focus one of Britain's most popular cars, but it is also a doyen of the rental fleets, which is why it was quite surprising that more than two years after the launch of the third generation car, I had still not sampled one. Even during that time, Ford have made changes, with the much awaited addition of the hot ST model at the top of the range, and, more importantly, lots to try to reduce the CO2 rating of the volume selling cars. One of the most significant alterations came in 2012 when the new 3 cylinder Ecoboost engine was slotted under the bonnet of the car. Promising fuel economy gains of 25% as well as some tax-helpful emissions reductions, the intent is clear that this engine will become the future staple of the range, though as production ramps up, it has not yet completely displaced the older 1.6 litre Duratec petrol unit which is still available.
Ford offer the 998cc triple with two different power outputs: 100 bhp and 125 bhp. There is no badging on the car or under the bonnet to tell you which is which, but the clue I got was by looking at the DVLA data for the car, from which I concluded that mine – perhaps not unexpectedly for a rental – was the lesser of the two. Fire the engine and it neither sounds nor feels at all unusual. Drive off gently and you could well reach the same conclusion. Go beyond 3000 rpm, though, and your ears will immediately tell you that this is indeed not what you are used to. There is a very distinctive sound that you only get in three cylinder cars, though it is not that loud and it is definitely quite agreeable, though as you rev it harder the noise level does increase significantly. It does stay smooth, though, and in this part of the rev range the Focus really comes alive. 100 bhp is not a lot for a car of this size and weight, so this is not a particularly rapid car, but it is perfectly fit for purpose, and the Focus felt more athletic than many other cars would with this amount of power. But to get this, you will need to work it harder than you might have been used to in the previous 1600 and 1800cc petrol models. That will involve making significant use of the gearbox, and that is definitely no hardship, as the gearchange quality is one of the very best I have come across in a time when standards are now generally pretty high. The lever itself is mounted slightly offset to the left, to create a little stowage area in the console, but this aside, it slots very cleanly with just the right amount of feel and resistance, as you move it between the five forward gears. Standard on the Zetec models is a Stop/Start system, and this one seemed to work very well and was smooth both in cutting out and very fast and equally smooth when restarting the engine. You can disable the system if you really insist, though I cannot see why you would. Like all the down-sized engines that have appeared on the market in the last couple of years, big claims have been by the manufacturers for the economy, and a litany of reports and complaints from owners and journalists then ensues as no-one can get even close to what was promised. This is another car to add to that list. I averaged just 32.1 mpg during my tenure, which whilst decent enough is absolutely no better than I achieved with the previous model Focus.  Of course the CO2 ratings are much better, and this one is rated at just 109g/km, as opposed to 136 g/km of the previous 1.6 litre model of similar power.
When the first press review of the third generation Focus came out, they all commented that the exemplary steering feel and handling of the previous car was not quite there any more, so I was particularly interested to see what I thought. I have to say that I agree, though I would also make the comment that this is still among the best that you are likely to come across, certainly in family cars with affordable price tags. The steering is still well weighted, and near the straight ahead position, it felt little different to the old car. Wind on some more lock, and it did lighten up a tad too much, but this is far from the sensation-less over-assisted sort of set-up that many manufacturers inflict on their customers. The handling still seemed pretty good, with minimal body roll, and a real feeling of confidence that your nerve would run out long before the cars ability to grip would do so. Not that I was going to test that on public roads, of course! All this is achieved without paying any penalty in the ride quality, which was good, doing its level best to smooth out the bumps, ridges and potholes that litter the roads of Britain. There were no issues with the brakes, and I was pleased to see that Ford have resisted the urge to fit an electronic parking brake. A conventional pull-up lever is situated between the seats. There were no significant visibility issues. with by modern standards a decent glass area, and a good field of vision from the door mirrors, though there is still something of a blindspot over the driver's shoulder which does mean care is needed on busy motorways.
Where it all starts to go wrong for the Focus is inside. Ford made all sorts of extravagant and unwarranted claims about how they had injected a sense of class and quality into this car. Who are they kidding? No way does this mess of different angles, lumps bumps along with a sea of buttons look like anything other than a mess. The top of the dash in particular is a curious combination of all sorts of curved and lumpy bits. For sure some of the plastics used are decently soft touch, but plenty of them are not, and Ford still persist in using a particularly nasty type of silver plastic that is supposed to look like, well I can only guess, silver plastic. At least there is less of it than in previous generation cars, but overall I have to say that this is a significant un-improvement over the old Focus. It is not all bad, of course. The main instruments, presented under a hooded binnacle are clearly marked and easy to read. They all have an unusual shade of turquoise used for the dial pointers and in the info graphic which sits between the main dials of rev counter and speedometer. Smaller water temperature and fuel level gauges are set between the larger instruments. Where it all goes badly wrong is the centre of the dash. Uppermost feature is the small display screen for the DAB audio unit. Astride this, and obliquely angled, there are two large vertically mounted air vents which seemed to be pretty hopeless at sending air in the direction of your face, Below the audio unit screen are a sea of buttons grouped together too closely making them fiddly as well as in many cases unintuitive. Stylistically, this is like the Fiesta, but with a lot more buttons, and it is just far too complicated and there are too many small buttons next to each other for this to be easy and intuitive to use. Thankfully, there are repeaters for the most commonly used functions on the steering wheel hub. Three rotary dials beneath this lot are used for the air conditioning system. My test coincided with a sudden rise in temperatures, so the system got a good test, and it proved rather weedy, needing the fan to set to its highest and very noisy speed to get any significant air flow into the cabin at all. Wipers and indicators operate off a pair of column stalks, and there is a rotary dial on the dash to the right of the wheel which also manages to combine too many function into the same switch.
Seat adjustment is all manual in this model, but even so I had no problems in getting a comfortable driving position, and I did appreciate the lumbar adjuster that is on the inside side of the seat backrest. Cars of this size all tend to be very similar in their packaging, with few surprises good or bad. When I picked up the Focus, the front passenger seat was set well back, and if there is a particularly long legged front seat occupant, then those in the rear are going to suffer, as leg room appeared to be negligible. However, move the seat a bit further forward and space seems pretty decent, and set the seat they I would have to suit my short legs and those in the back should have nothing about which to complain at all! There is ample headroom, and whilst three adults across the rear seat would probably not be that comfortable, they would fit. The boot is a nice regular shape, and is quite deep from top to bottom, though surprisingly the official figures tell you that it is barely any larger than that in the Fiesta, and it is appreciably smaller than that in the Astra or the Golf . The rear seats are asymmetrically split and require you first to lift the cushion up to the vertical, then you drop the backrest into the resulting space, meaning that there is some protection for loads not bashing into the front seats. There is not much space under the boot floor, as it is largely occupied by a space saver spare wheel, and there are not the cubby holes that you get in some cars. Inside the cabin, there is a decent sized glove box, door pockets and all manner of small moulded stowage areas on the central console, including a couple of cup holders. None of them are lidded, which is probably why it does not look as neat as on some cars. Rear seat occupants get door bins and map pockets on the back of the front seats.
The test car was the most popular trim level of the 6 that Ford offer on non-ST models, a Zetec. This sits above the bargain basement Studio and the Edge, and below the Zetec S, Titanium and Titanium X. As with pretty much any car range these days, you will need to comb through the specification sheets quite carefully to discover what is added in each model, and how the numerous options are delivered. Aside from choosing from a rather restricted and sober colour palette, configuring a Focus is almost as complex as one of the premium models these days. The Studio is definitely there to offer a low entry price point, listing at £13,995, for which you will have to make do with an 85bhp slugged version of the old 1.6 litre engine. You don't miss out on that much equipment compared to an Edge, though there is no alarm and no on-board trip computer. You do get air conditioning, 16″ alloys with a 5 spoke design, a CD/Radio audio unit with Bluetooth and a USB connection, as well as electric front windows. The Edge adds Stop/Start system on Ecoboost models and the diesels, a different design of 16″ alloy, a slightly upgraded audio unit, chromed door handles, The Zetec has a bright finish to the upper window line, yet another different design of 16″ alloys, front fog lights, the QuickClear heated front windscreen, sports style front seats with a different style of cloth covering, and an upgraded DAB Audio unit with 3.5″ dot matrix  display, extended integrated control panel, Ford SYNC which includes Emergency Assistance, Bluetooth and Voice Control and audible text messaging, USB and Privacy Mode, external AUX connection for external music devices, remote audio controls, 6 speakers, a leather wrapped steering wheel and a lumbar adjuster for the front seat. Edge and Zetec models are offered with 105 bhp and 123 bhp versions of the older Duratec petrol engine (the latter only with the PowerShift automatic transmission) as well as the new 1 litre Ecoboost and two different power output 1.6 TDCi diesels. If you want the more powerful 1.6 Turbo Ecoboost in 150 bhp or 180 bhp you are looking at a Zetec S or Titanium.  Titanium trim adds cruise control, Hill Start Assist, auto sensing wipers and lights, LED rear lights, a gloss black finish to the lower front grille, automated dual zone climate control, a centre console with armrest, and a reshaped handbrake to fit around it, a leather gear knob, a Sony DAB audio system with a larger screen than in lesser models, door sill scuff plates, all round electric windows, the Zetec S gains the centre console, a sports pedal set (!), 17″ alloys and a special body kit which includes body coloured front, side and rear skirts, a lower rear diffuser in high gloss black and large body coloured rear spoiler.  Titanium X models add DRLs, Active Park Assist, power folding door mirrors finished in body colour, rear parking sensors, 15 spoke 17″ alloys, bi-xenon headlights with washers, a power adjusted driver's seat. Within the 35 standard models, there are some interesting choices, as to whether you want to trade the extra equipment of the Titanium for 30 bhp in a Zetec S for a list price difference of £730 in the case of the 1.6T, or zero in the 1.6 TDCi 115 bhp diesel.  Long gone are the days when a Focus was what you might call cheap. The Zetec test car lists at £17,545. A Titanium trimmed car with the same engine would add a further £1250 and a Titanium X £2000 on top of that. Go for some of the more powerful engines, and list prices of the top spec models look rather on the ambitious side, though it has to be said that model for model, an Astra tends to be even more costly. What may surprise you is that a Golf is not necessarily any more expensive than either these days.
This Focus did much to impress me. Whilst it may lack the very last elements of excellence in steering and handling that so characterised its predecessor, it is still by any standard very good in this respect and easily the class leader as a car for the keen driver. The new 1 litre engine, whilst disappointingly no more parsimonious than the old unit, despite official figures suggesting a 25% improvement, is great and should do much to convince many that diesel is not the default way to go. The Focus proved comfortable, quiet, and is decently roomy. All it needs is for Ford to rip out that awful dashboard and put in one that does actually meet the high standards of the rest of the car, and indeed those of most of its competitors. If Ford are fed up with looking at Golfs, they should trot down to a Seat dealership and see what they have done in the new Leon for some inspiration. That messy interior would seem to be the only significant weakness, though, and certainly in a rental car is one with which you can more easily live than if the dynamics were disappointing. So, no need for Mr Hertz to sound apologetic. This is an excellent car and one that people should be pleased to get the chance to drive.
Having written the assessment above, it joined the queue of articles waiting to be published, and on the very day I was planning to release it, the opportunity came to add to the report. That is because Mr Hertz' offer to me for a one-way rental from home to Heathrow was another Panther Black Focus Zetec, but this one was fitted with the earlier 1.6 lire petrol engine. As the only difference, apart from the lack of a Stop/Start system in the older tech car, is the engine, it did not seem to make sense to create a completely separate report, so my thoughts on that car are appended here. Ford are still selling the older 1.6 petrol engined cars, and the purchase price is around £250 less than for the new 1.0 triple, so that generates a few questions, which I hoped to answer in my test. They are: How good is the older engine? Are there are any other discernible differences from having that unit under the bonnet?; and, and perhaps most interestingly, how does the fuel economy compare? With the five speed manual gearbox, the 1600cc car puts out 105 bhp, so within a couple of bhp of the newer unit. If you had not driven the new model, you would likely conclude that the old car is perfectly "alright". It is not a stand out engine, and never has been, but nor is unduly below par, either. It does feel like you need to work it hard to get the very best out of it, at which point it becomes quite raucous, but driven more modestly, it gets the job done without undue fuss. It does not rev as willingly as the three cylinder unit, for sure, but it is fit for purpose, and if you make extensive use of the gears, which is no hardship given the excellence of the gearchange, you can make decent progress. On the motorway, the most evident source of noise is from the rustle of the wind, though there was one stretch of the M4 where tyre noise took over, but once the surface changed, this sound disappeared completely. The engine is decently muted for motorway cruising. Open the bonnet and the engine is noticeably bigger, taking up more of the width of the car, and I would like to bet that it weighs more than the new unit, too, but without doing a very careful back to back test, I could not detect any significant difference in handling characteristics. The test car had done 12,000 miles (and had several body scars to prove it!), which meant that the tyres were rather more worn, too, which could have contributed to a looser feel to the steering than I remembered, but once you got a bit away from the straight ahead position, it did weight up and felt more like a Focus should. So, no dynamic penalty or advantage. That leaves the interesting question of fuel consumption. The 1.0 litre model did not impress, so I was half expecting this one to do better, or rather less badly. If I believe the trip computer, then it did. That advised me that I had achieved 36.1 mpg in a test distance which to be fair comprised mostly motorway cruising. If I go by the amount of fuel I put in the car, then the number would appear to be rather worse, but  as I don't know how full it really was when I collected it, I don't put much faith in this calculation. Without the benefit of comparing the two engines over the same route, it is hard to make a definitive statement, but based on my experience, I would be very wary in believing that the new engine is as impressively more economical as the official figures suggest.
So, that leads to the conclusions. I'd already decided that the Focus is an excellent car, spoiled only by its messy interior design, and the second Focus did nothing to deflect me from that opinion. But as to which of the two engines to pick, that is where it gets a little harder. If you're buying a brand new Focus, I really can't see why you would not pick the later 1.0 litre unit. It does rev that more willingly, and it will certainly cost you less in road tax thanks to the much lower CO2 rating. It may prove more economical, but I am yet to be convinced that in the real world away from test labs whether it really would be. And that's what leads me to say that anyone who has a 1.6 presently would be absolutely nuts to try to convince themselves of the financial case for swapping to the 1 litre car. It would take an awfully long time to recoup the costs benefits which would seem  only guaranteed from the annual Road Tax saving.
Share and Enjoy