2013 Seat Ibiza 1.6 TDi 105 Style 5 door (E)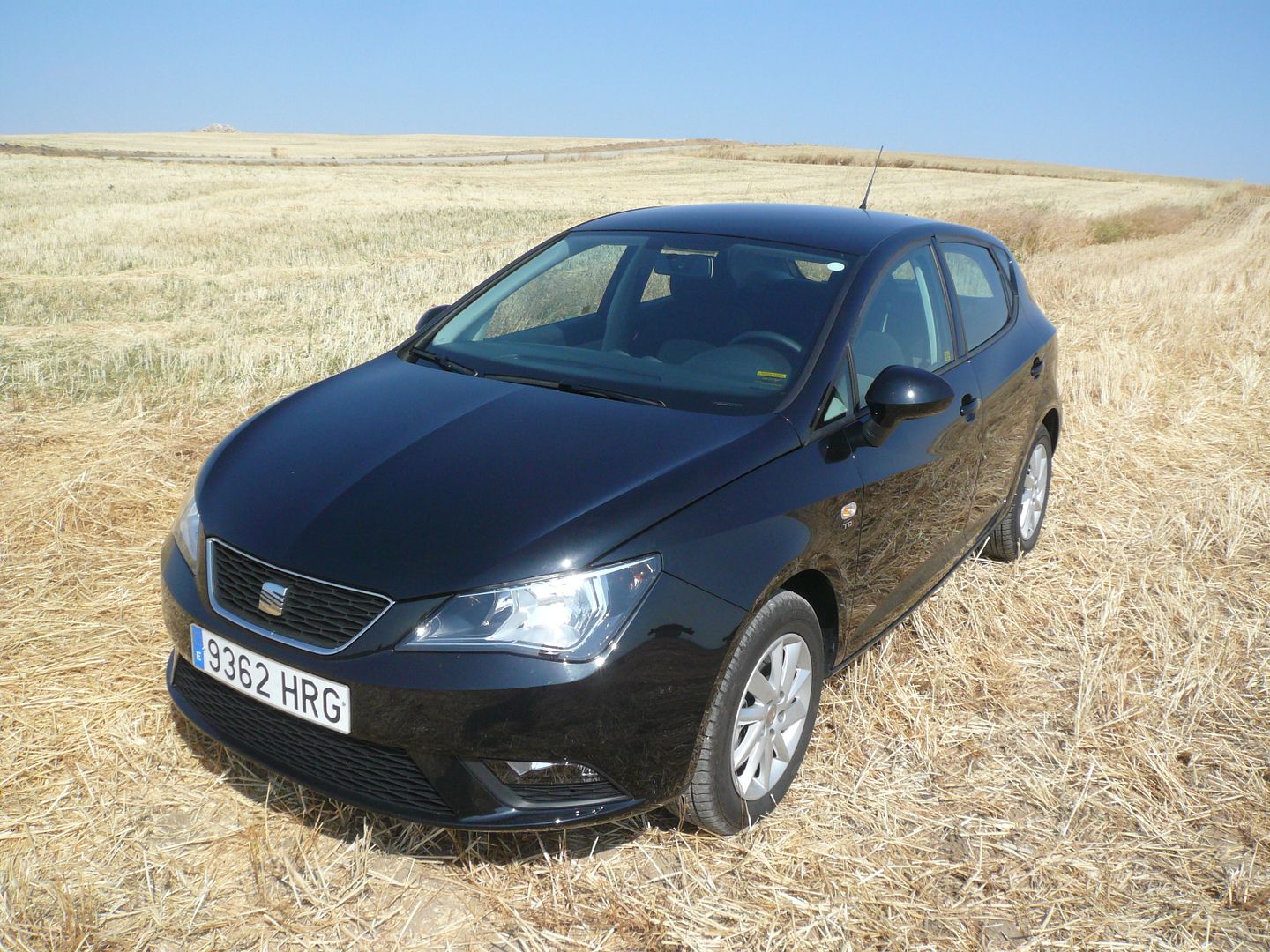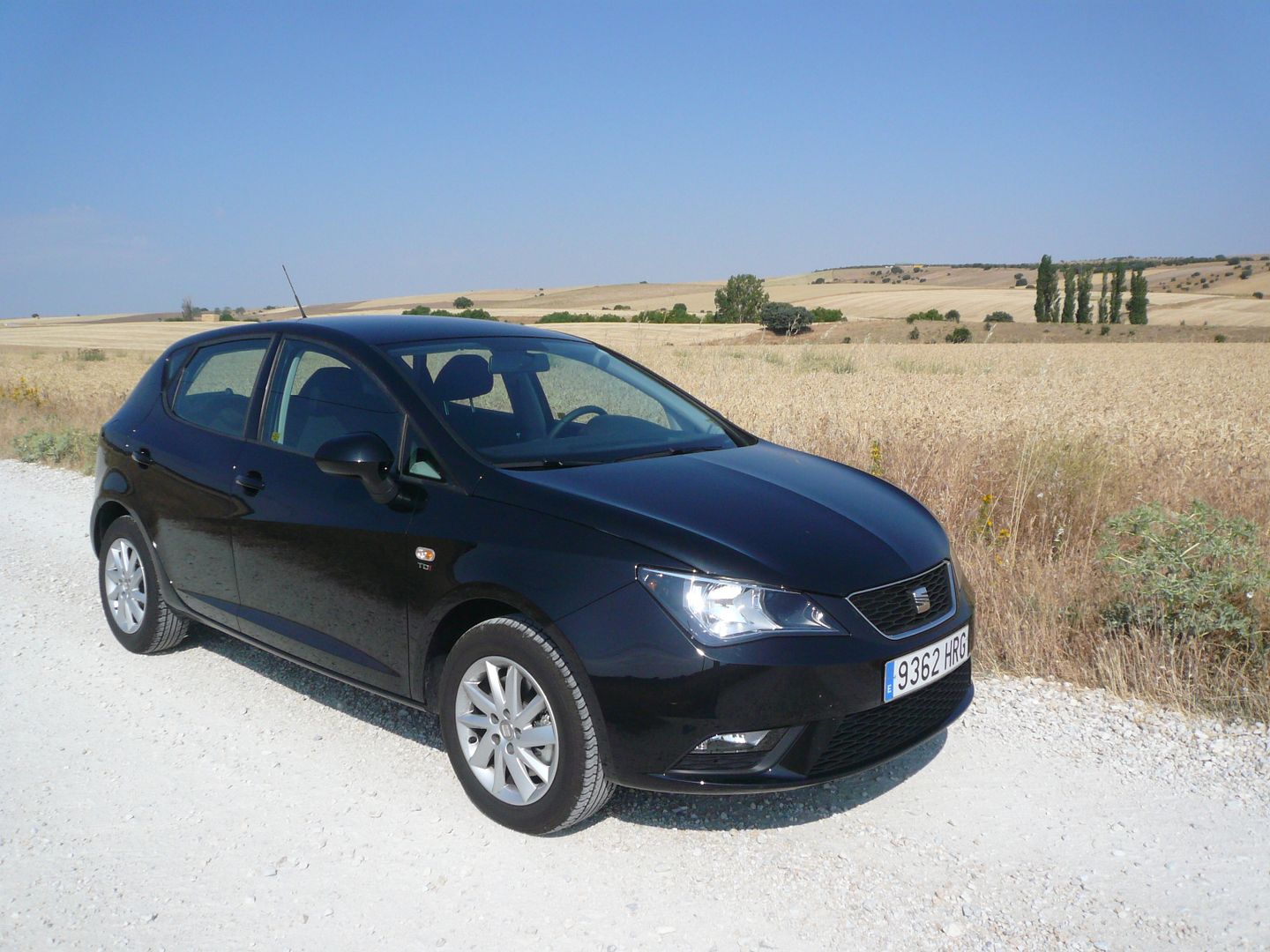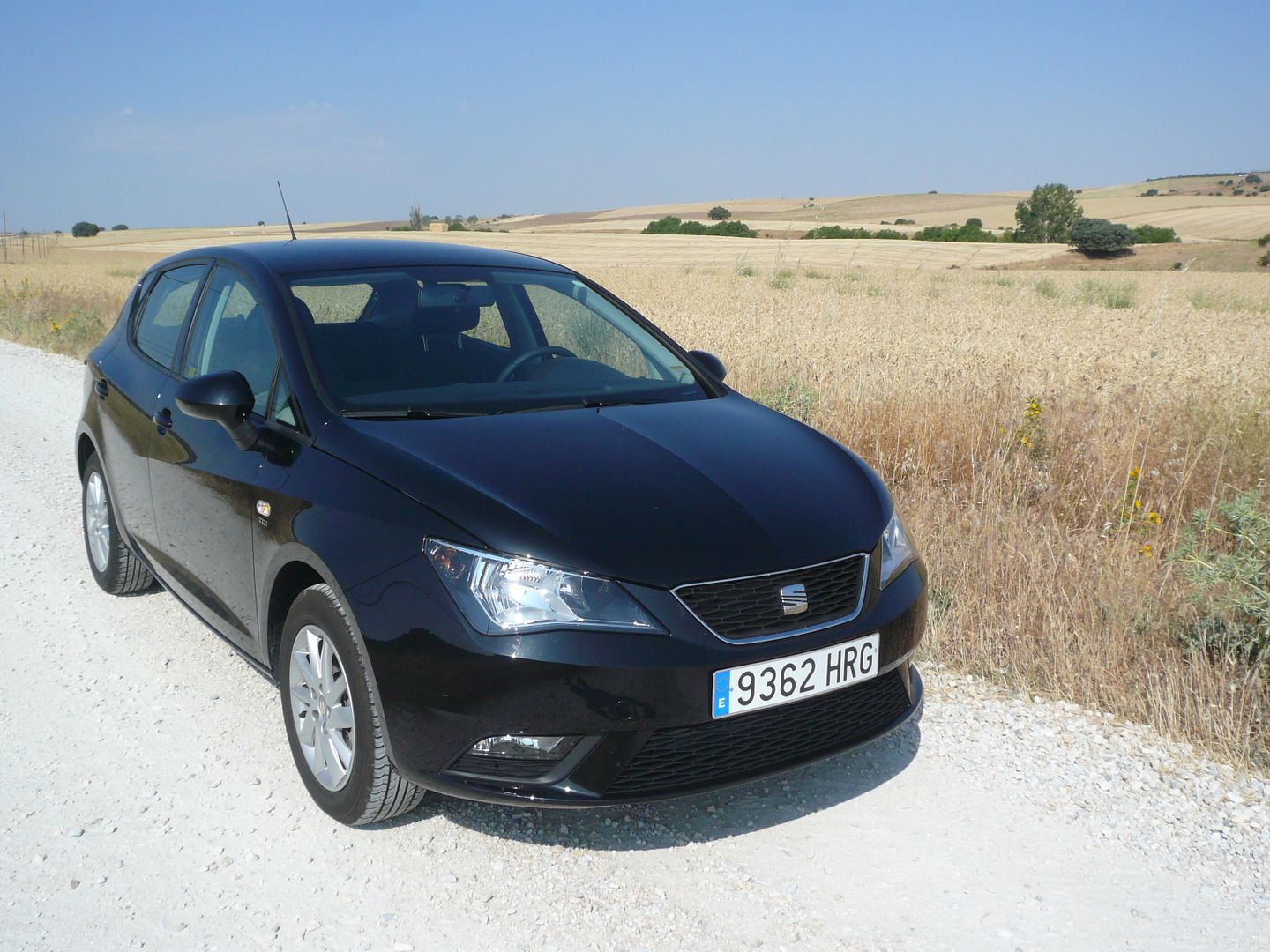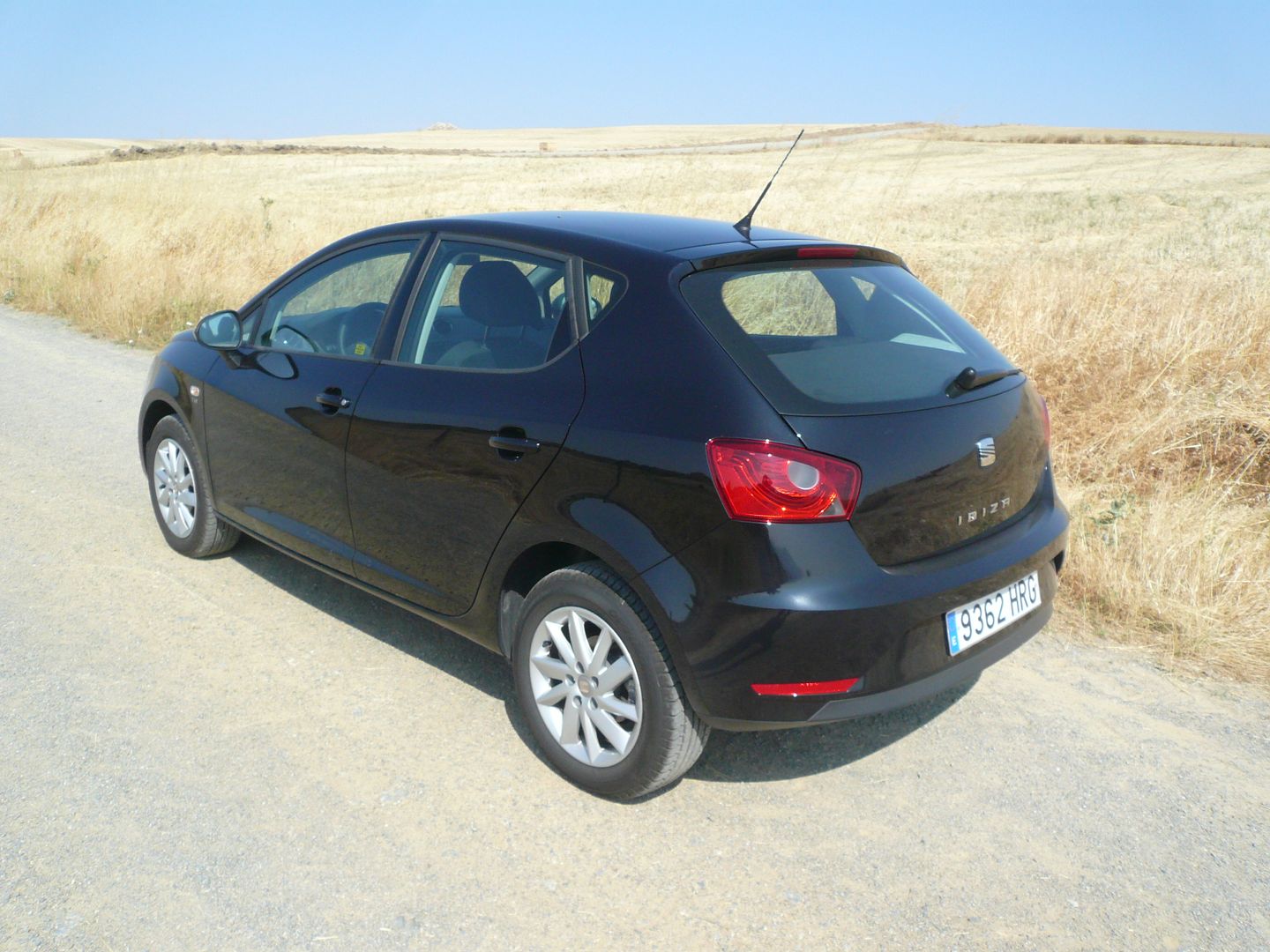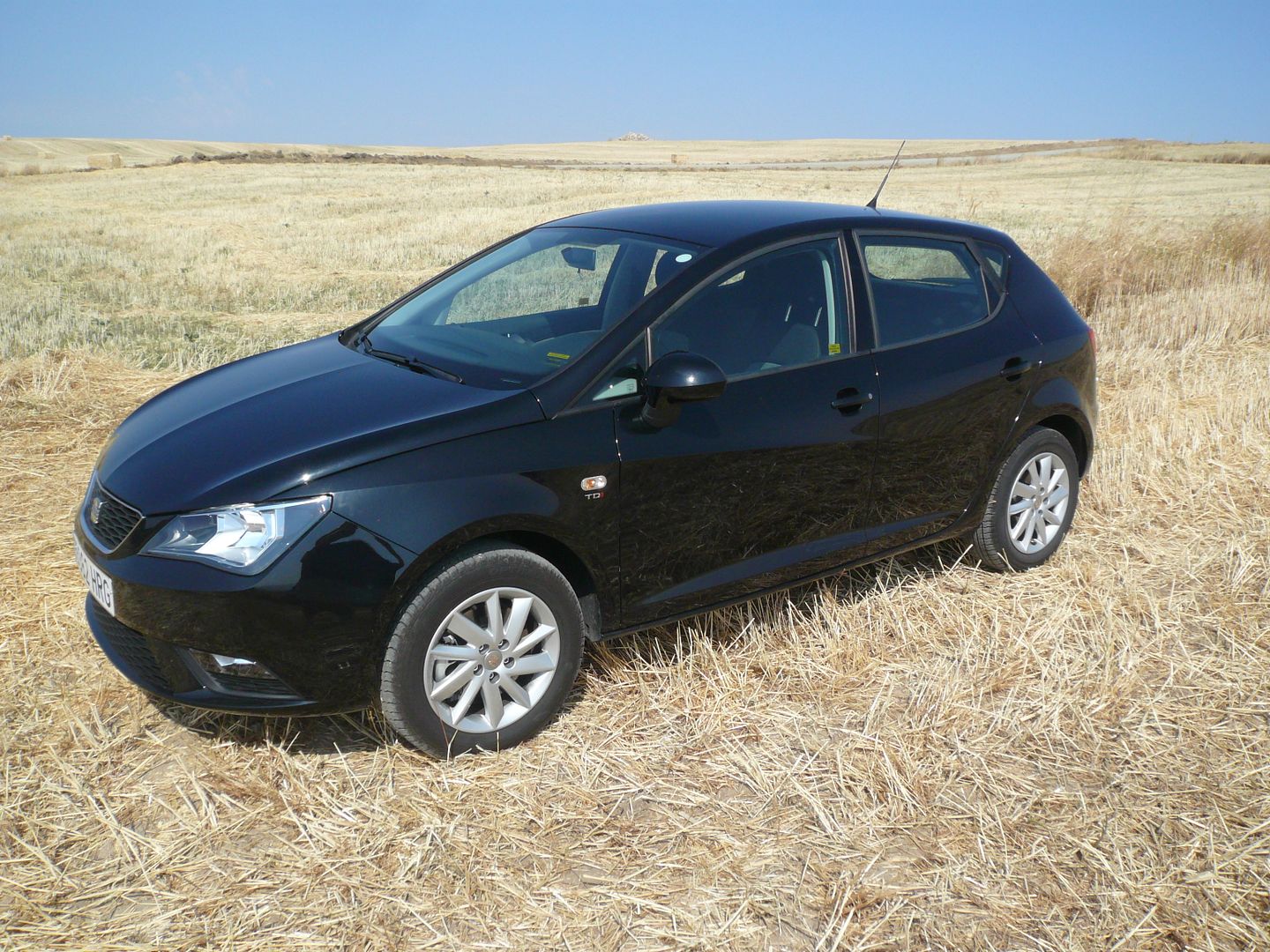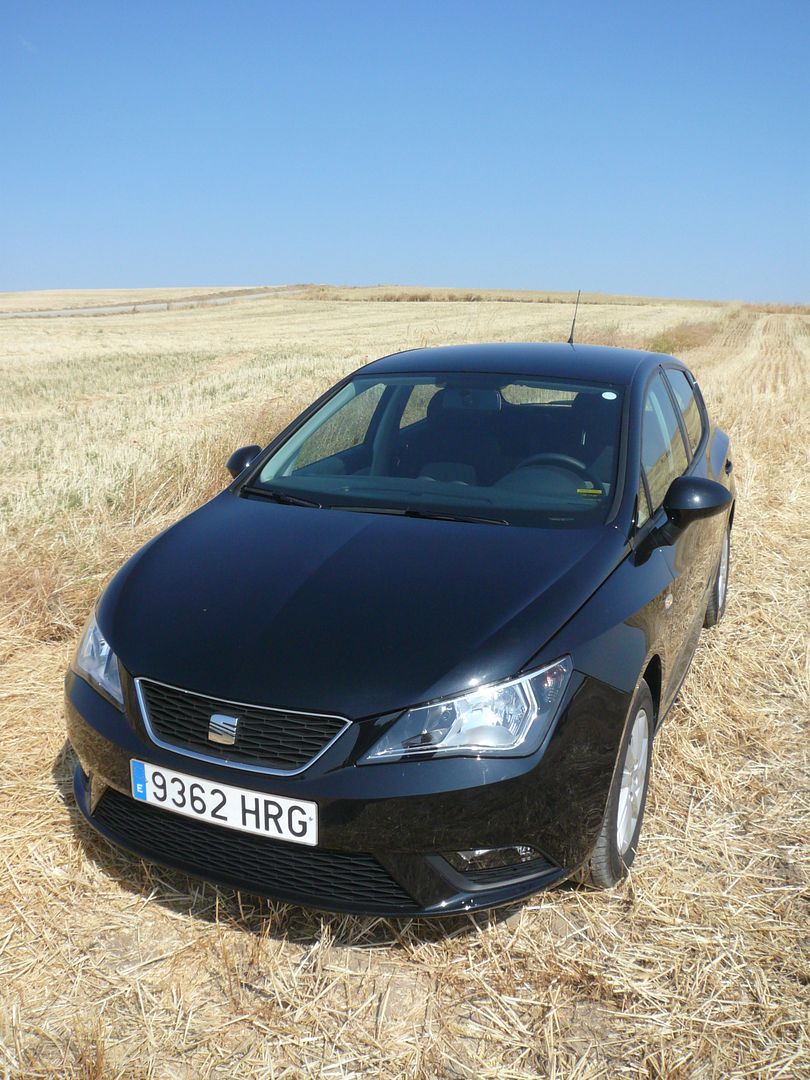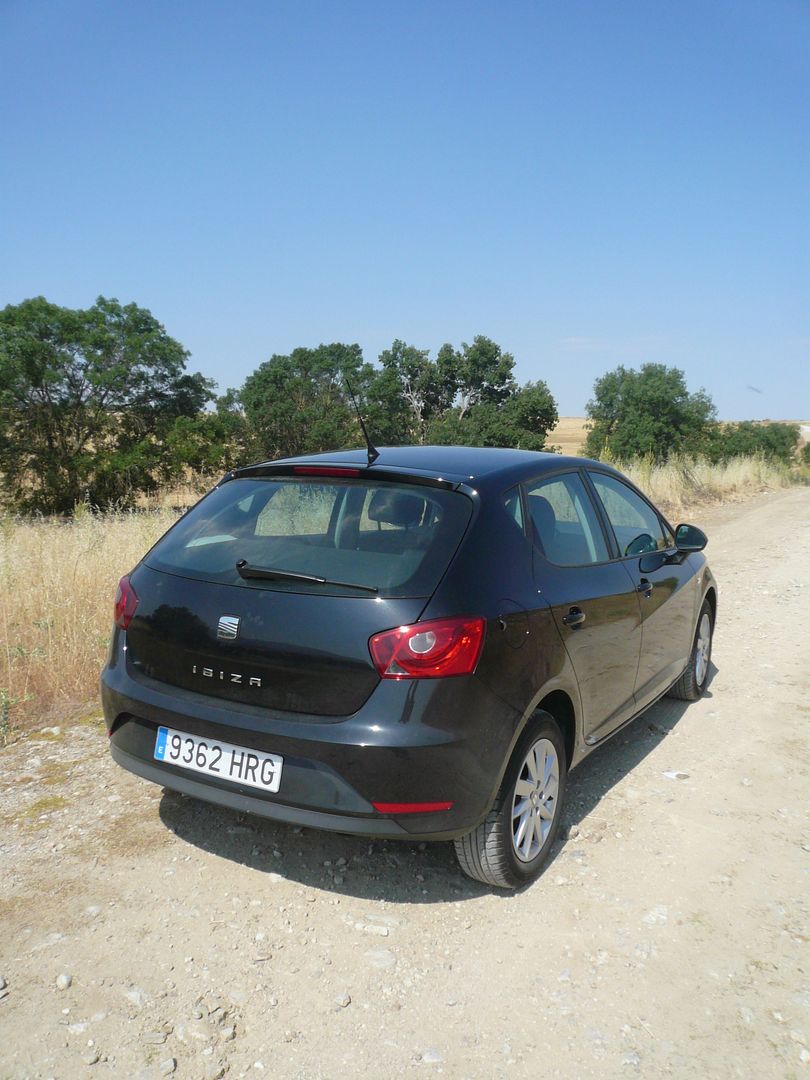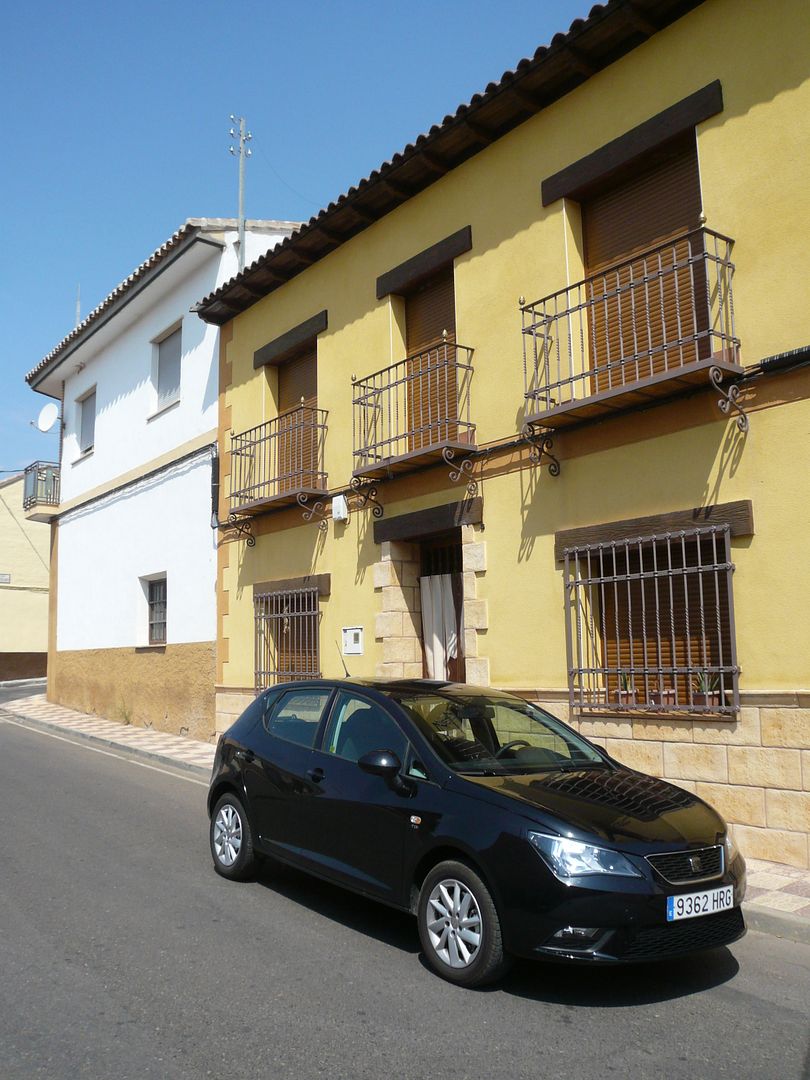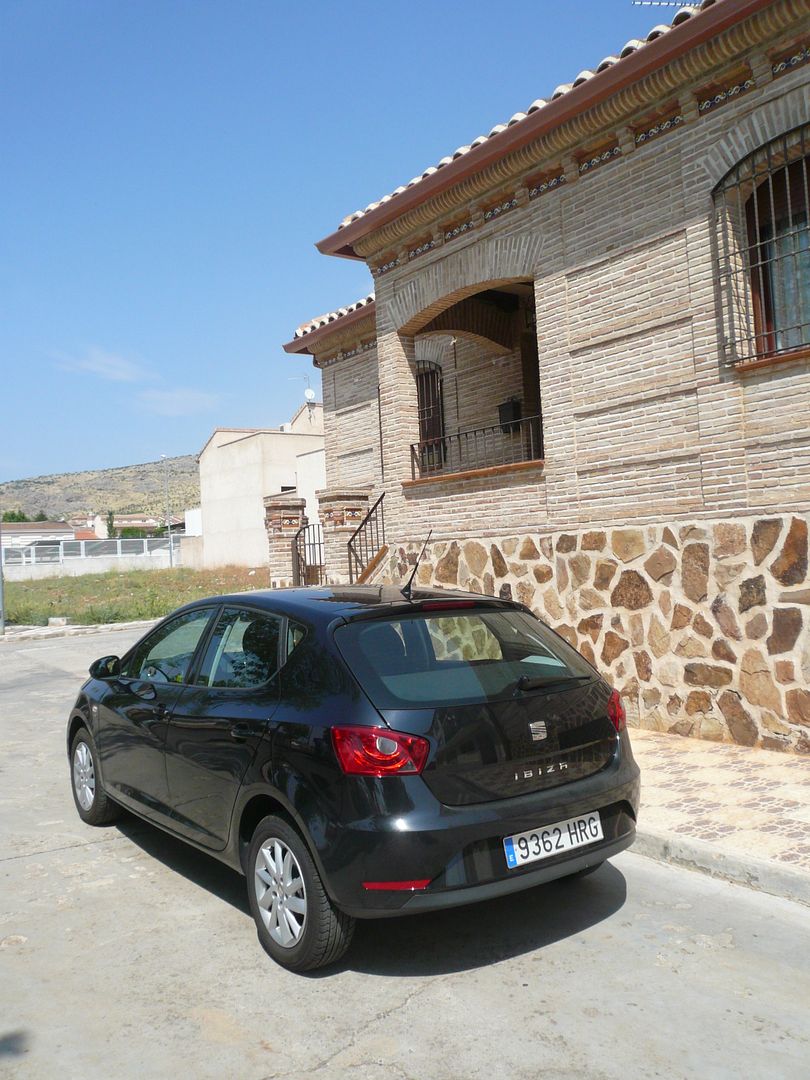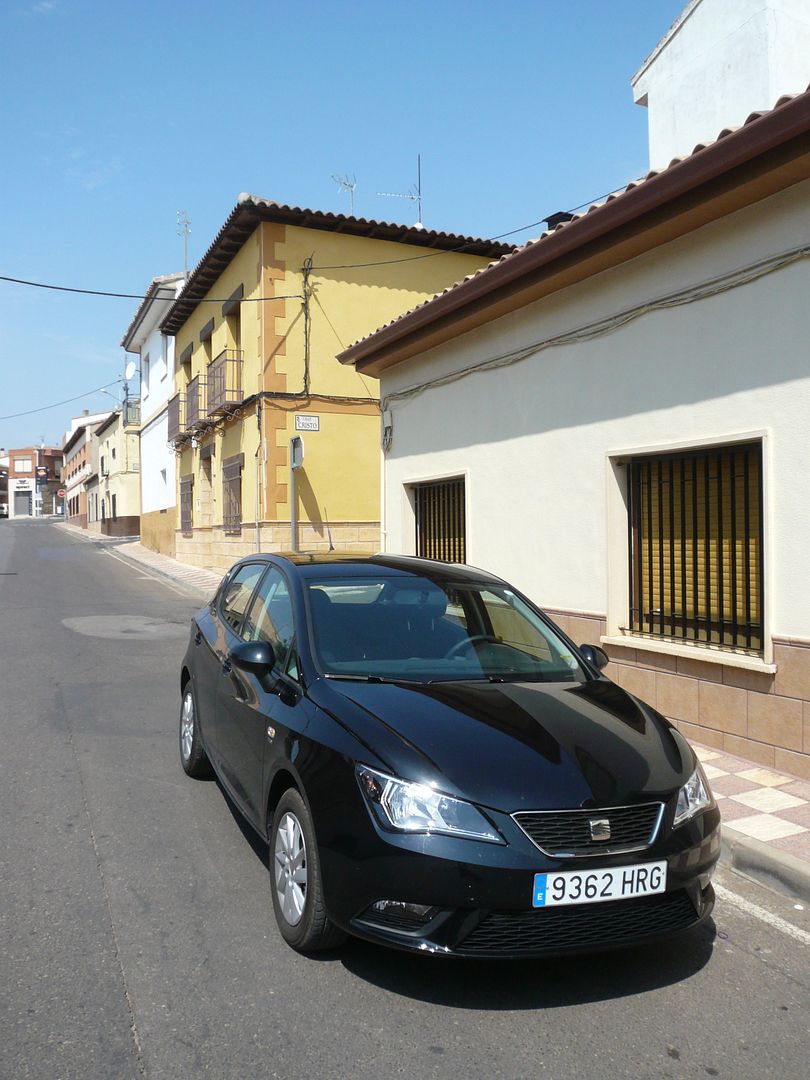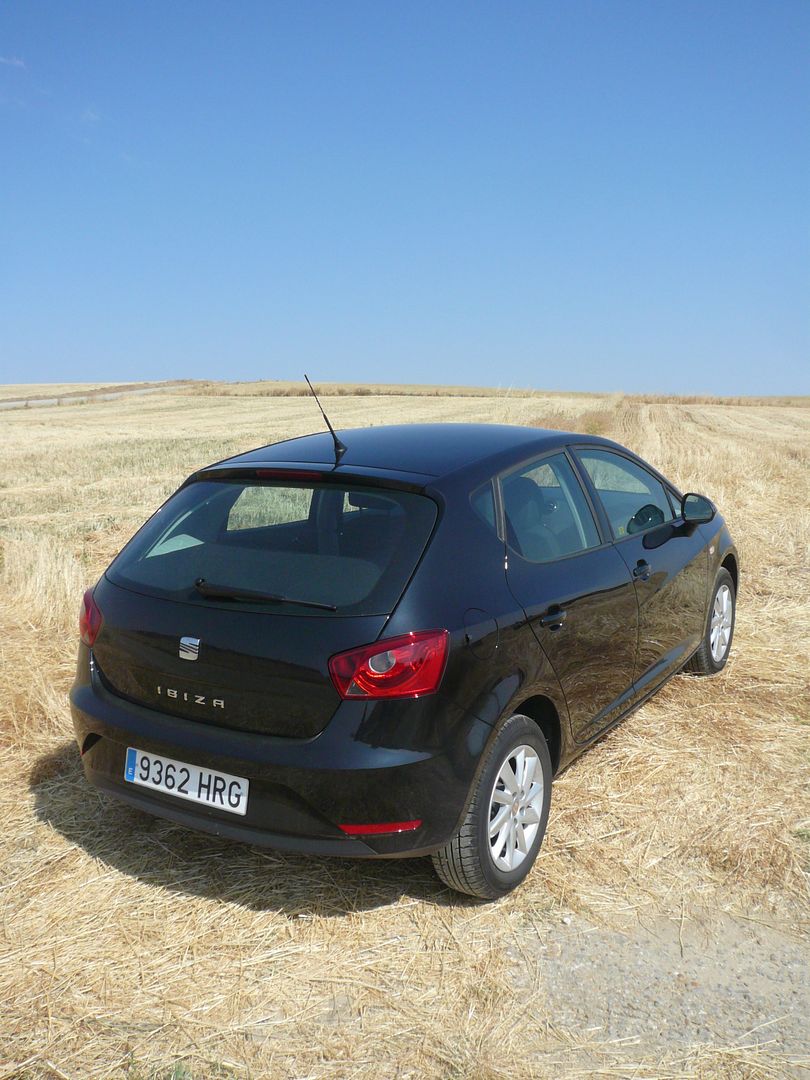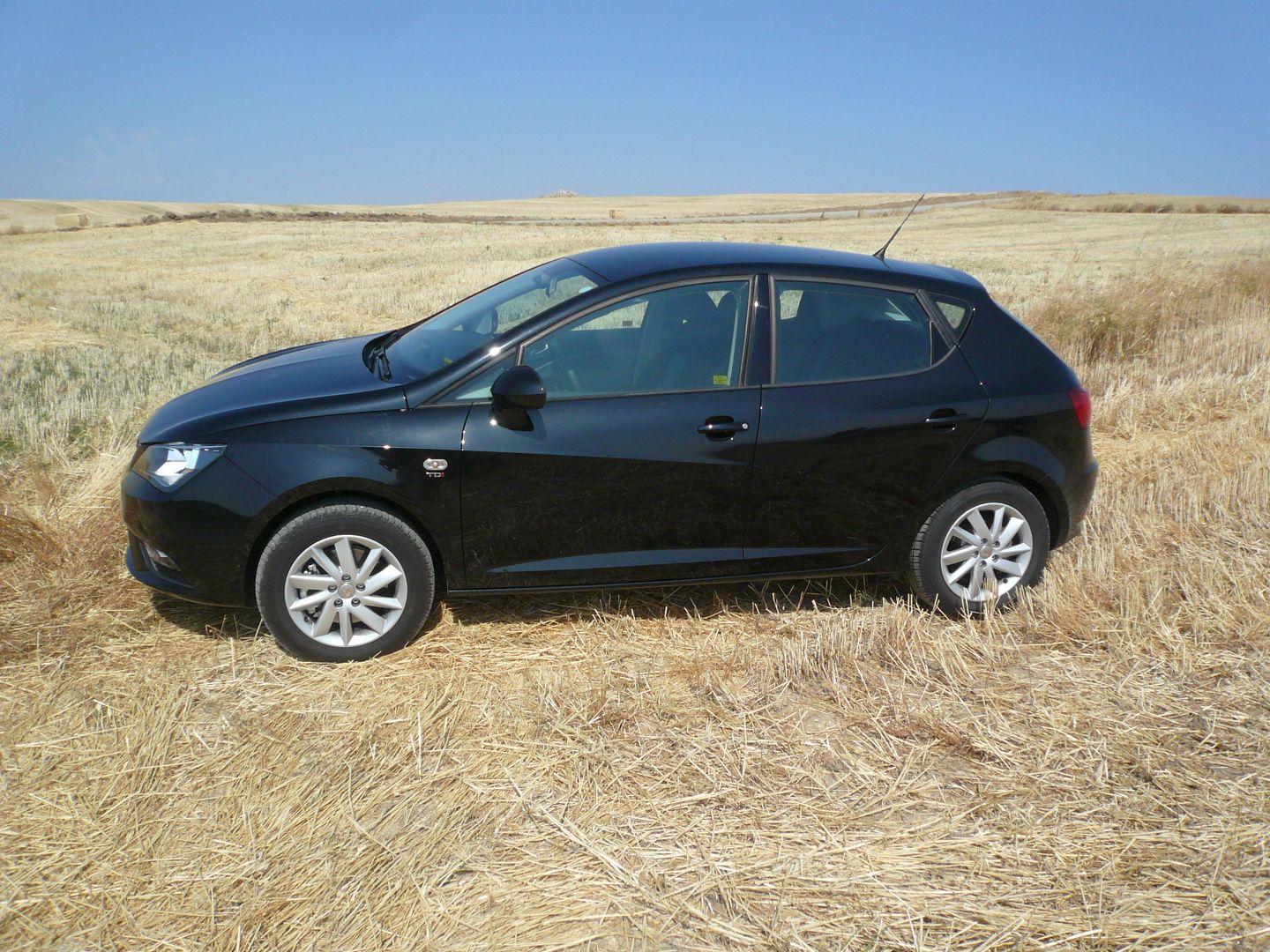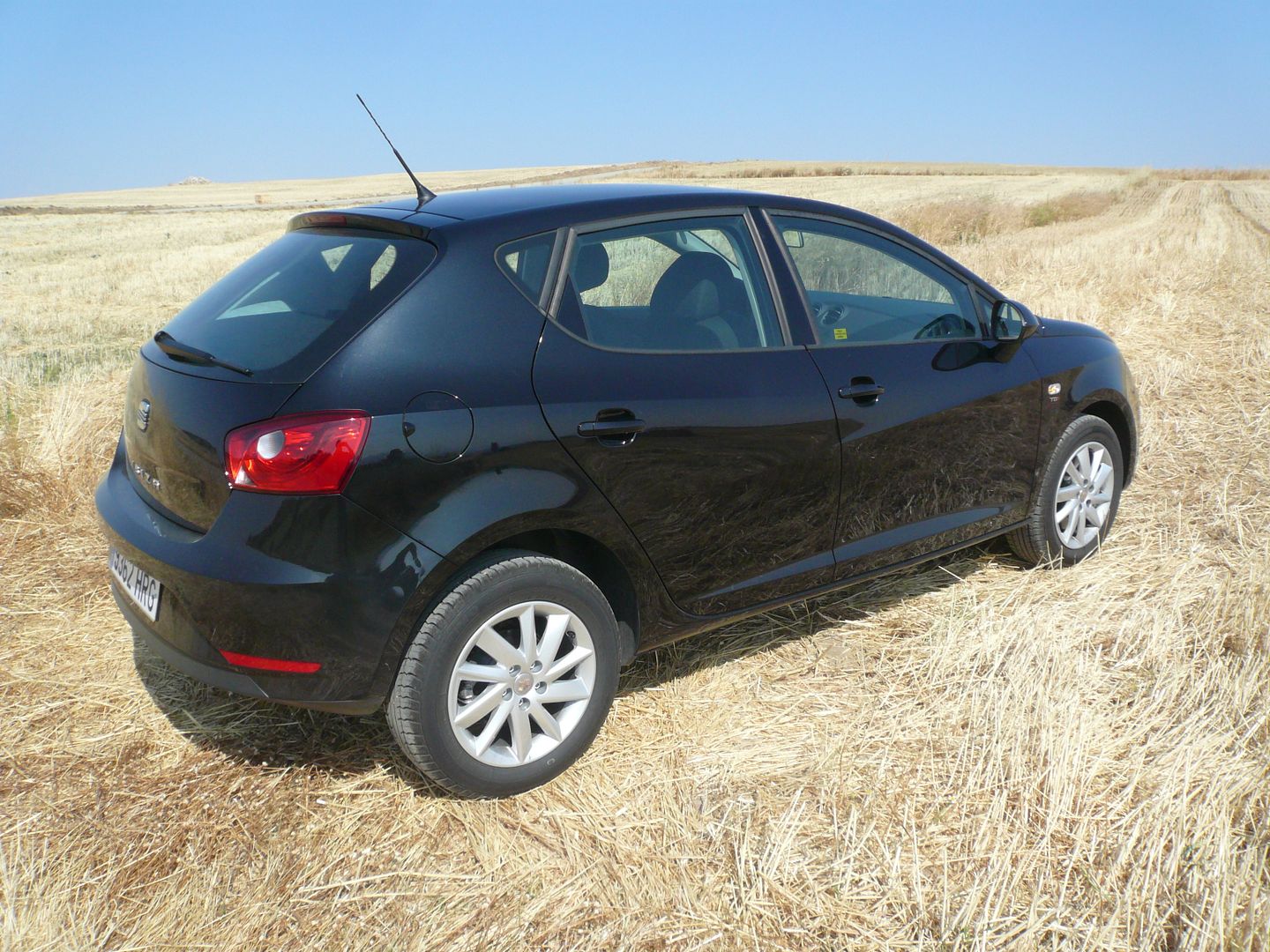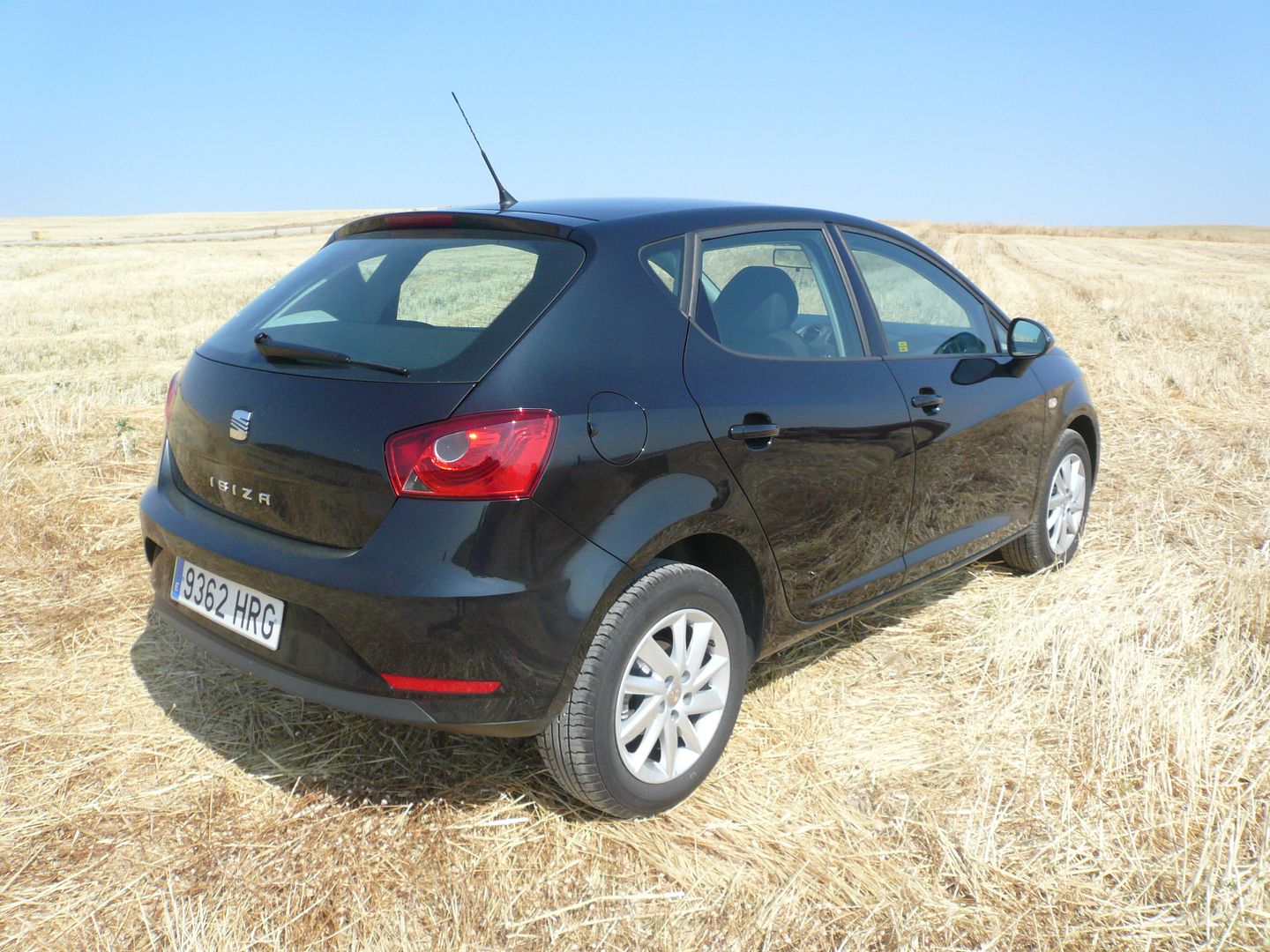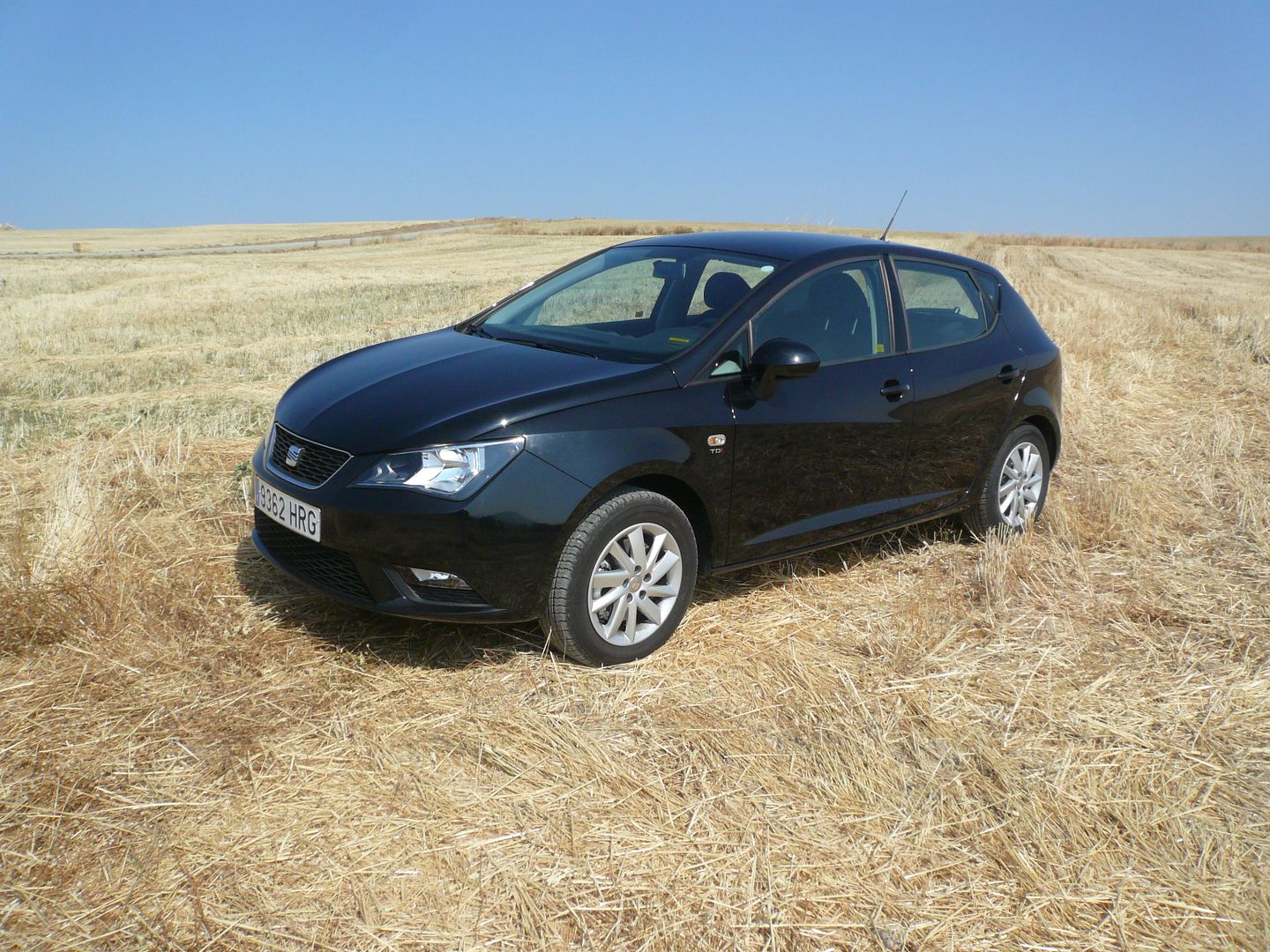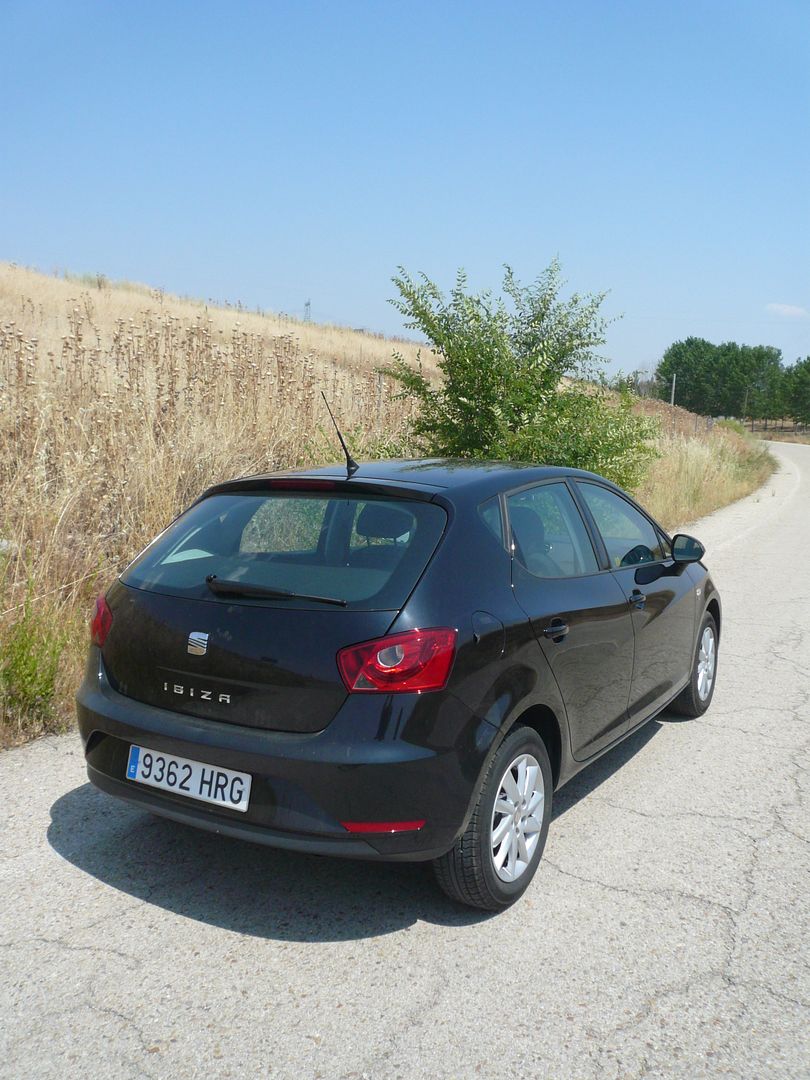 Arriving in Madrid for a weekend of summer sunshine (or so I hoped, and booked before I knew that the UK was actually going to have several weeks of sunshine itself!), it seemed appropriate to collect a truly Spanish rental car. Hertz must have thought so, too, as the car they had initially allocated was indeed made in Zaragoza, a large town not too far north east from where I was standing. I make no secret of the fact that I am not the Corsa's biggest fan, so I asked if they had anything else, and indeed they were able to offer me their other local product, a Seat. I had been hoping to secure a new Leon, but as cars were in short supply, and it was pretty clear that the "guaranteed upgrade" to which I am entitled as a Presidents Circle member was not going to materialise, I had to accept that the weekend would be spent driving an Ibiza instead. Not that there is anything wrong with the Ibiza, really, apart from the fact that I had previously driven one. That was the economy special 75 bhp 1.2 Ecomotive version, which I found so frustrating to drive that I recall swapping it for something else. However, I did conclude that with a more appropriate engine there was almost certainly a good car waiting to be discovered. With a smart looking metallic black (another curse!) 1.6 TDi model, in middle spec Style trim, now with my name on it, here was my chance to find out.
These test reports do not usually comment much on the appearance of the car, as approbation or not of styling tends to be a very subjective thing indeed, but I do think it is worth observing that the Ibiza is, in my opinion, a very neatly styled car, and one of the best looking in its class. Along with the new Leon, with which it bares a considerable family resemblance, its crisp lines and absence of fussy detailing are welcome as increasing numbers of its competitors head into the over-fussy and play tawdry design detail direction. For the past few years, Seat appeared to have lost their way, and there were repeated suggestions that parent company VW Group was really struggling to find both the essence of Auto Emocion and sufficient differentiation from rising star Skoda, calling the brand's very existence into question. But now, with the Mii, new Leon and Ibiza, at least the visuals look encouraging. That's all very well, but the cars need to be good to drive as well. So that was the key question to answer once I set off from Barajas Airport.
This Ibiza was fitted with the same 1.6 litre TDi unit, developing the same 105 bhp as had been under the bonnet of the latest Octavia which I had driven the previous weekend. However, unless someone told you this, you  would not necessarily realise it, as the sounds were different, and, perhaps thanks to the smaller and hence lighter body, the on road behaviour was different, too. As with the Skoda, this is now a pretty refined unit, and there was negligible evidence of the diesel sounds when starting up, even when the engine was cold, and once warmed through it certainly did not sound like it was fuelled from the black pump at all. Whilst the Ibiza is still not exactly fast with this unit under the bonnet, it is a lot more usable than I recall was the case for that old EcoMotive version that I drove three years ago. There is plenty of torque so once on the move, you can use that to increase speed quite readily. The engine is flexible, and you can drive it in a higher gear than you would imagine with the rev counter showing not a lot more than the idle speed without it protesting, and when you press the accelerator something will actually happen. You will, of course make more progress if you use the five gears, and doing so is generally no hardship, though I did find that the change out of fourth could sometimes lead you to third when you wanted fifth and vice versa. You also need to be quite deliberately when selecting reverse, which is located alongside first gear. What impressed me, almost more than anything else, was the fuel economy and range that I achieved. When I collected the car it declared to have a full tank, and a range of 800 km. the more I drove, the more this number went up, even though the average consumption reading on the trip computer suggested that I was not actually achieving dramatically better consumption that then last drivers had done. At one point, the declared range reached nearly 1050 km, though prolonged ascents did cause the number to drop off quite quickly (and then gradually recover again).  The trip computer declared an average of 4.3 l/100km during my test, which translates to a deeply impressive 64.5 mpg. There was another pleasant surprise in that the on road dynamics were generally agreeable, too. There are some twisty and hilly roads in the environs of Madrid once you get off the AutoVia ad AutoPista, so I was able to get beyond discovering that on the mostly smoothly surfaced roads the Ibiza does indeed ride well. The leather wrapped steering wheel was pleasant to the touch, and with well judged weighting and assistance, this is one of the better steers in its class. Not quite as good as a Fiesta, but really not far off. It does not handle as precisely as the Ford, though, with quite a bit of understeer when you tackle the bends with some gusto. There is some body roll, too, but overall levels of grip seemed good, and there should be no reason for even a slightly exuberant driver to get into trouble. There were no issues with the brakes, with none of the deadness or heaviness of pedal that used to afflict some VW Group products. A central pull up handbrake lever is fitted.  Noise levels are commendably low, dominated in the hot weather of my test by the climate control, which was working hard. Listen beyond that and the engine is particularly muted, and road and wind noise seemed well suppressed. Visibility is also not an issue. Thanks to the steeply raked screen, there are small quarter lights in front of the front doors which do help on angles turns, and although the rear most side windows have a sharp kick up in design, over the shoulder visibility is also good. A good field of view from the door mirrors meant that judging the extremities for parking was not difficult.
Although the Ibiza does make use of the corporate parts bin for some of the interior fittings, it does have its own style, emphasised by the distinctive Seat steering wheel boss. The dash is largely covered in a sort of stipple textured material which is definitely different, though whether you prefer to the sort of textures that you will find in the Ibiza's competitors will largely be down to a matter of taste. No arguing with the clarity of the instruments, or the ergonomics, both of which are excellent. A curved binnacle covers the pair of large instrument dials of speedometer and rev counter. A digital display area between them contains a bar chart for fuel level as well as digital displays for the odometer and the trip meter as well as an info display which is cycled  by pressing the switch on the end of the right hand column stalk. The column stalks are standard VW Group items, operating indicators and wipers. Lights are controlled from a rotary dial to the left of the wheel. In the centre of the dash you will find the audio unit, which was easy to use, and below this is an integrated unit for the welcome climate control, which operates from a set of buttons rather than dials. Rather than place repeater buttons on the steering wheel hub, there is a complete pod mounted to the lower left of the wheel, which contains all the function you would expect for volume, channel selection and the like. This might look neater than on the wheel itself, but the latter would be that bit easier to use.
Room inside the Ibiza is absolutely on a par with all its competitors. Legroom for rear seat occupants is reasonable provided that those in the front seats are not so long legged that they have their chairs set back as far as they will go. Headroom is par for the course and there is just about enough width that three adults could be squeezed in, though they would not want to travel far like that. At least there is not much of a transmission tunnel to force the central occupant to have to splay their legs. The boot is also about the size you would expect, being a nice regular shape, and decently deep under the lifting parcel shelf. The rear seats are split asymmetrically, and drop down flat after you have lifted the rear cushions up to the vertical, creating a flat and long load space. Inside the cabin, rather slim door pockets are joined by a modest glovebox, and there are a couple of moulded areas in the centre console which also comprises the cup holders, so there's not a lot of places for odds and ends.
As with all cars in this segment of the market, there are a wide range of engine and trim options, in addition to the fact that Ibiza comes as a 5 door hatchback, the sportier 3 door known as the SC and the estate model called ST. UK prices range from £10,095 for the entry level 60 bhp 1.2 E SC model, which I suspect almost no-one buys, all the way up to £18,825 for the 180 bhp 1.4 TSi Cupra SC 3 door. In between, in the UK you can get 70 and 105 bhp 1.2 petrol engined cars, as well as 85, 148 and the hot 180 bhp 1.4 TSI petrols, and diesels in 1.2, 1.4 and 2,0 TDI guises putting out 75, 105 and 148 bhp respectively. Some of the models are only available with the DSG gearbox. Spanish buyers get even more choice with a 1.6 litre petrol and a 95 bhp of the 1.6 TDI unit also in the range. Accordingly, careful study of the brochure is going to be required to find the right specification for you. Once you have selected the engine, you need to pick a trim level. Spanish market Ibiza are sold in Reference, Style, FR and sporty Cupra versions, which correspond to the S, SE, FR and Cupra designations offered to UK buyers, with only minor differences in what is included. The E model, which does not seem to have a direct equivalent in Spain,  is not quite as stripped out as you may fear, as the standard spec includes electric front windows, a MP3-compatible CD player with AUX-in port, remote audio controls and four speakers. The steering column has height and reach adjustment, and there is a height adjuster to the driver's seat. S models add 15″ steel wheels, air conditioning, a volumetric alarm and a split folding rear seat. SE models add 15″ 'Marsala' alloy wheels, a leather steering wheel and gearknob, front fog lights with cornering function, body-coloured door handles and mirrors, Electronic Stability Control (ESC), heated and electrically-adjustable door mirrors, chrome roof rails on the ST version, gloss black B and C pillars except on the SC, a trip computer, an outside temperature gauge, front seatback storage pockets and map reading lights.My Spanish spec car had all these features and also includes cruise control as standard. FR models add 16″ 'Cartago' alloy wheels, LED rear lights, FR-badged front and rear bumpers, twin exhaust pipes, FR steering wheel and interior details with FR sports seats, sports suspension, XDS (electronic differential lock), cruise control, height-adjustable front passenger seat, "coming home" headlight function and the SEAT Portable System Live* which comprises satellite navigation, – Bluetooth® phone connection, trip computer integration, micro SD card slot and Bluetooth® audio streaming. Top spec Cupra includes 17″ 'Barcino' alloy wheels, bi-xenon headlights with adaptive front-lighting, xenon lighting system and headlight washers, LED daytime running lights, Cupra-badged front and rear bumpers, a centre-exit trapezoidal exhaust pipe, Cupra steering wheel and interior details, Cupra sports seats, gloss black door mirrors, drilled aluminium sports pedals, climate control, rain-sensing wipers, automatic headlights (light sensor), electric folding door mirrors, hill hold control and tyre pressure monitoring.
Reflecting on the Ibiza having handed it back, I concluded that my hypothesis was correct. Unburdened by that frustrating 1.2 Ecomotive engine, this is a very agreeable small hatchback. Indeed, it did not really have any serious shortcomings at all. You can buy an Ecomotive in the cheaper S trim, whereas in the UK the 1.6 TDi starts with SE spec. There's a purchase price difference of £665, and thanks to the CO2 rating of the Ecomotive being 92 g/km where as the 1.6 TDi being rated at 112, clearly the annual road tax bill will be higher for the bigger engined car. It is also a surprising 7 insurance groups higher (14 as opposed to 7), so even assuming that you would actually get similar economy figures in real world (ignore the official figures, we all know that they are rarely representative!), the 1.6TDi will cost you more. Based on my experience, I assert that it is worth every penny. Of course, that's not the whole story, as the question is then whether the Ibiza is preferable to a long list of class rivals. UK press wisdom will tell you that the Fiesta is the best car in its class, and the still xenophobic French will struggle to tell you whether it is the new Clio or the 208 you should pick, but I am not so sure that it is that clear cut. The 208 is a non-starter for me thanks to its awful driving position and obstructed view of the instruments, even before you get to the vague gearchange. I simply do not like the massive new Clio, and its interior quality with hard sharp edged plastics and impression of an iPad half heartedly glued partly to the dashboard don't help matters. Whilst the Fiesta is indeed good to drive, it is not that spacious inside, and the dashboard is overstylised, so it is not perfect. The Ibiza runs it very close indeed, in my opinion, and that's before you find out that a 1.6 TDi SE 5 door Seat like my test car in the UK lists at £15,105 whereas the less powerful, and less well equipped, but admittedly more CO2 efficient Fiesta 1.6 TDCi 5 door in Zetec trim costs £15,745. Whilst I can understand why many will conclude that the Fiesta is worth that premium, for those who fancy something different, I would point them in the direction of some Spanish style, and suggest they try an Ibiza.
Share and Enjoy