2013 Toyota Corolla LE (USA)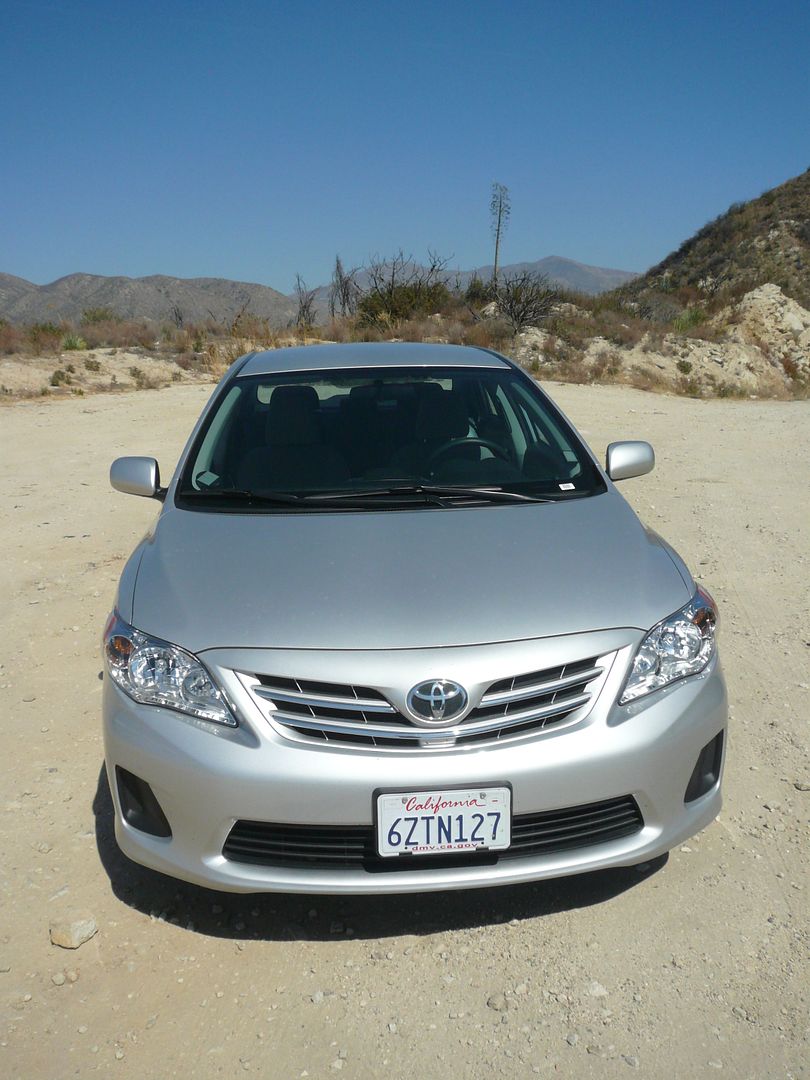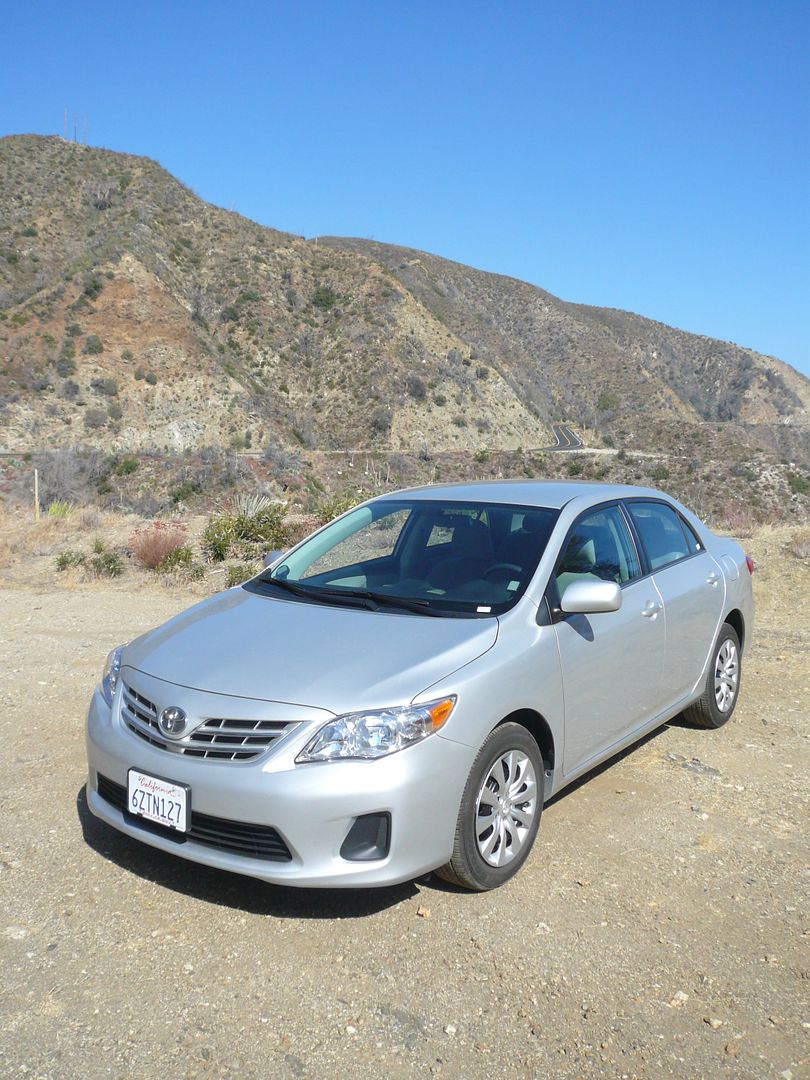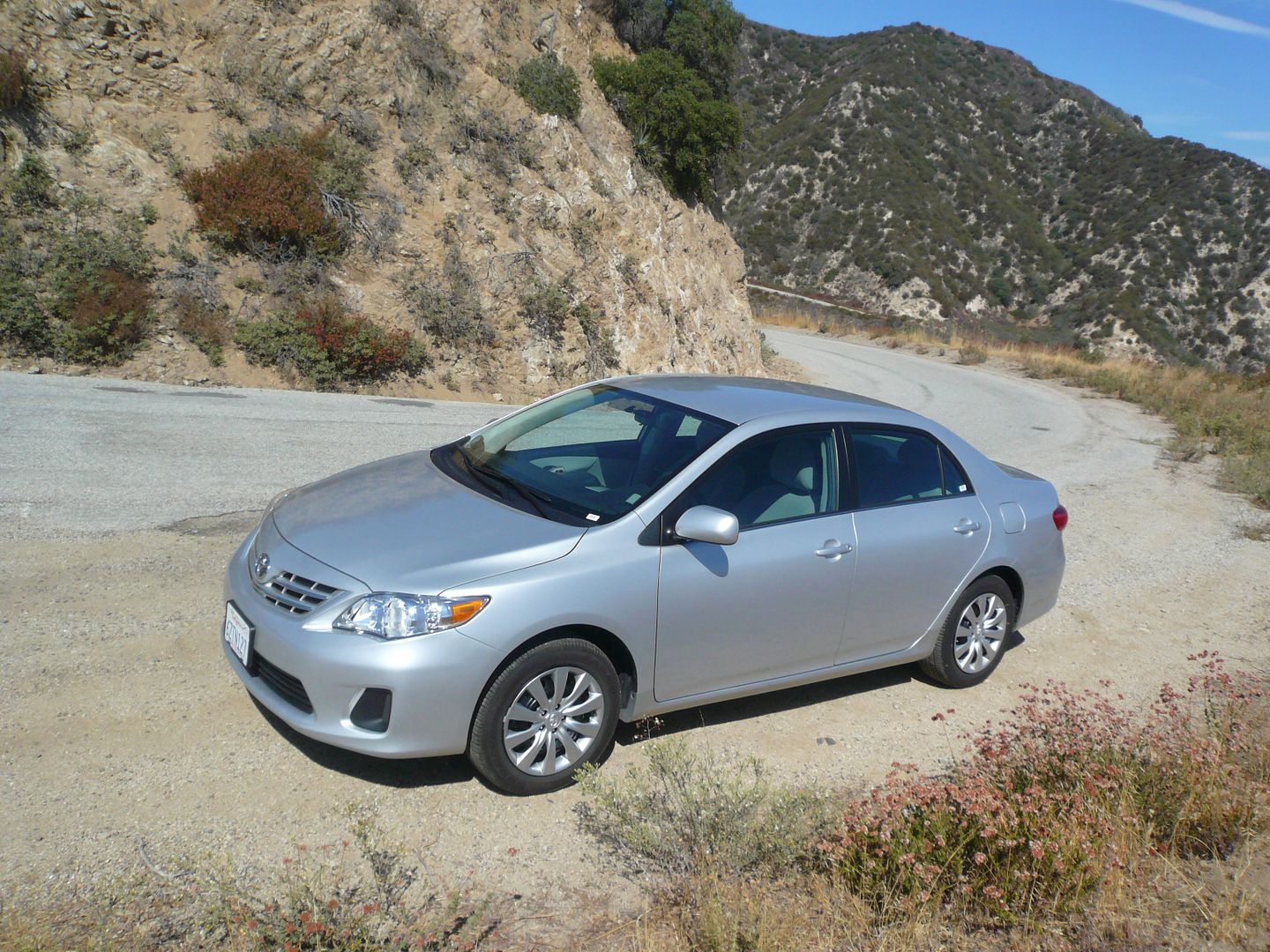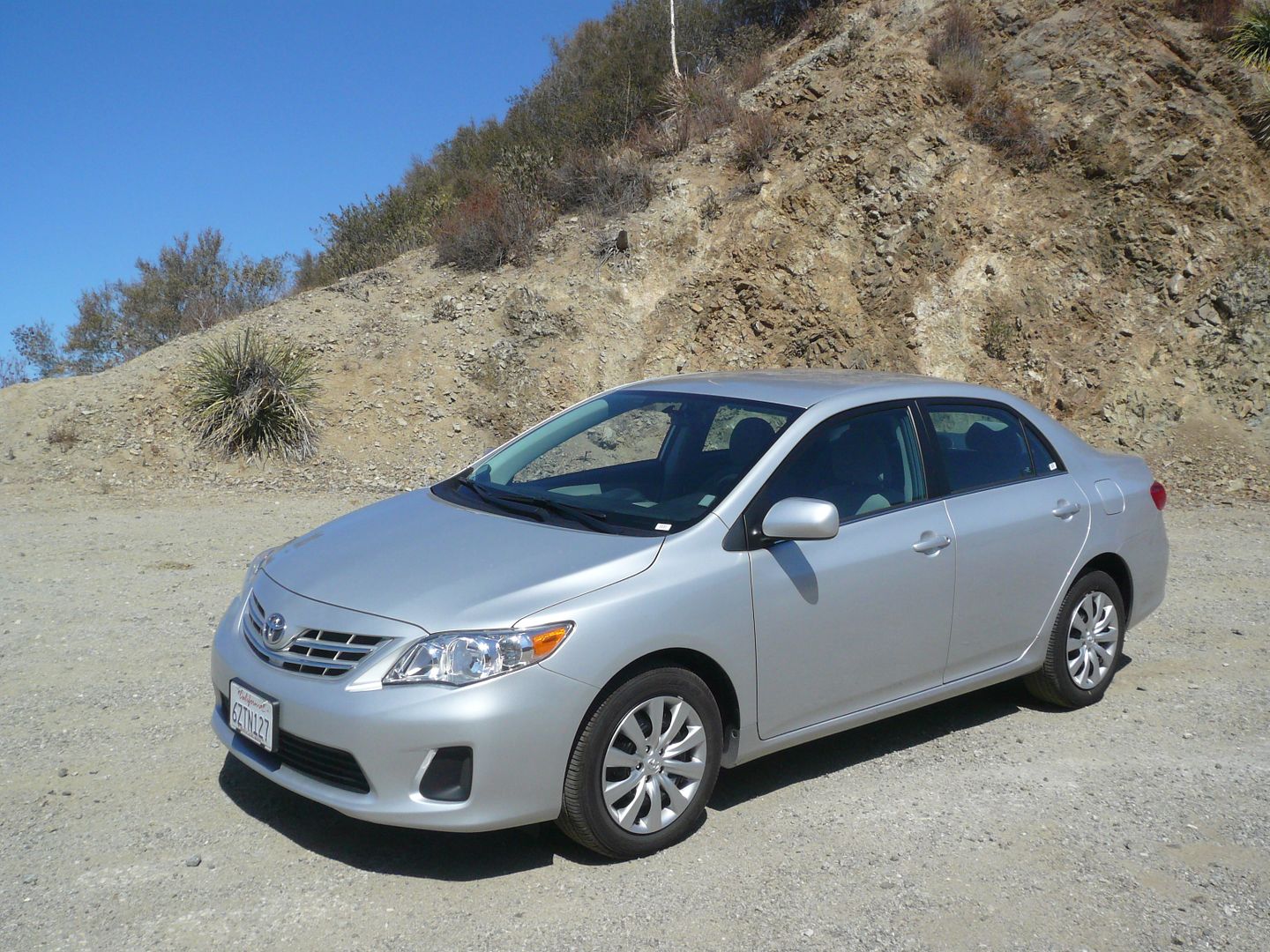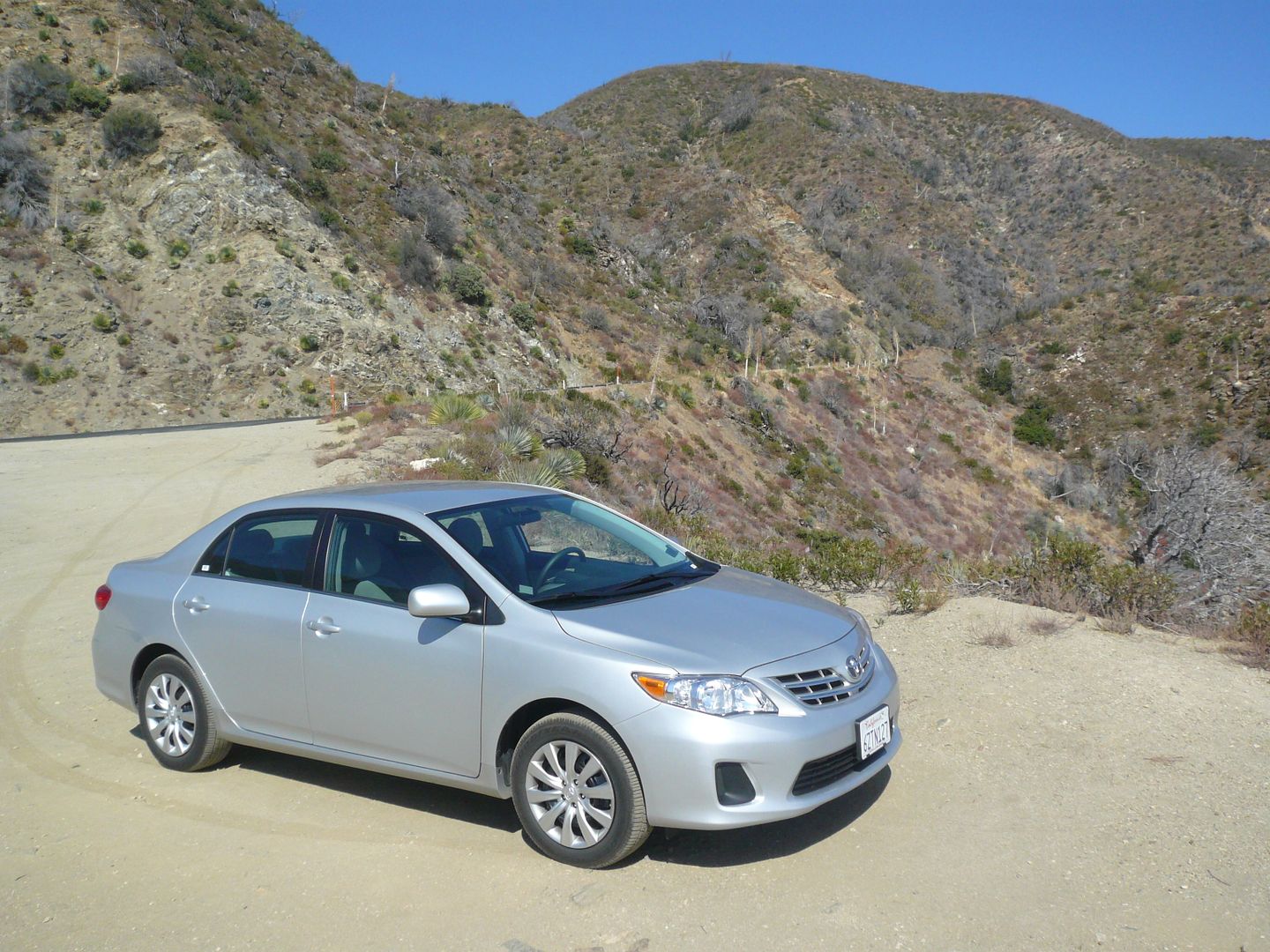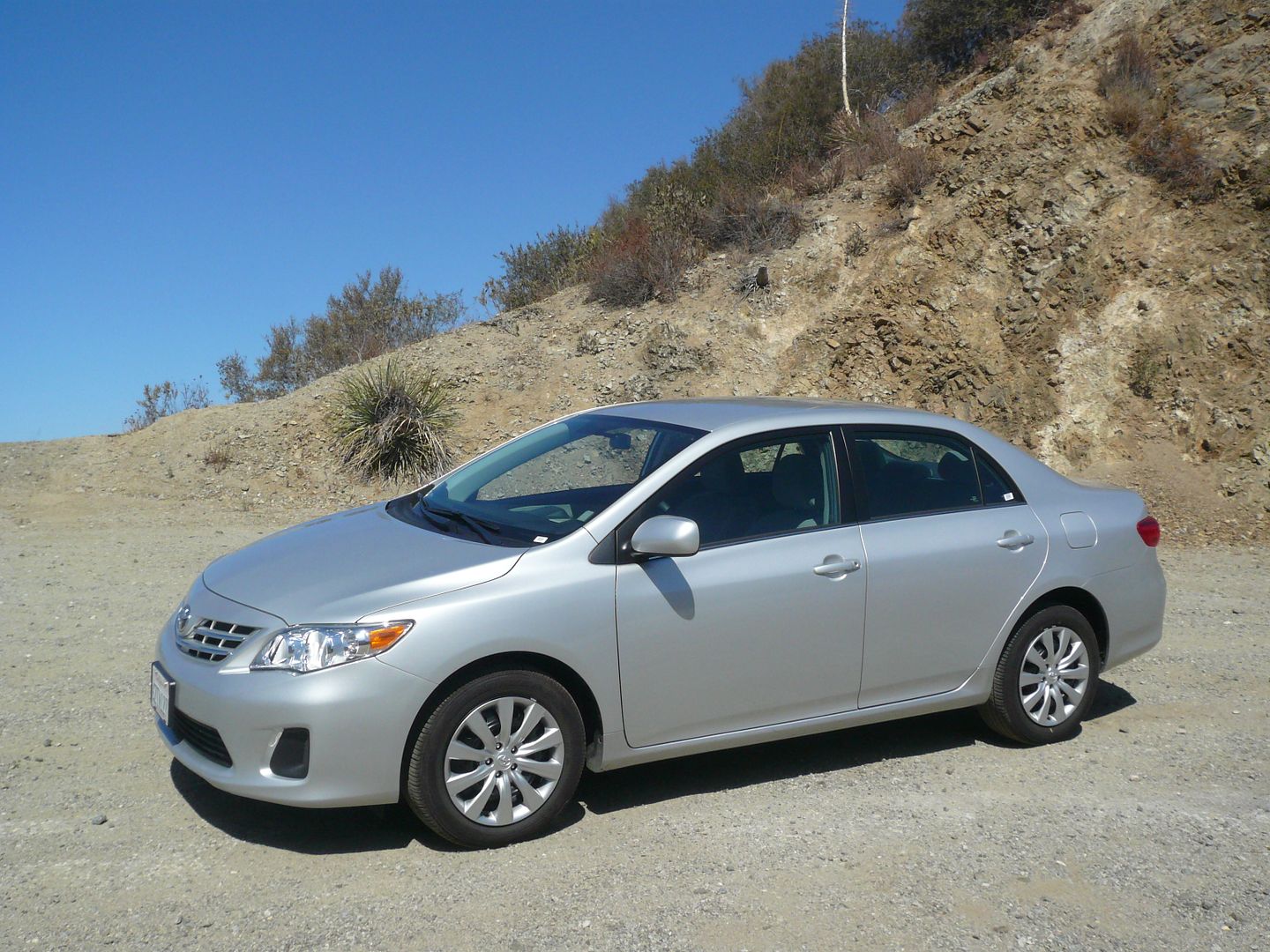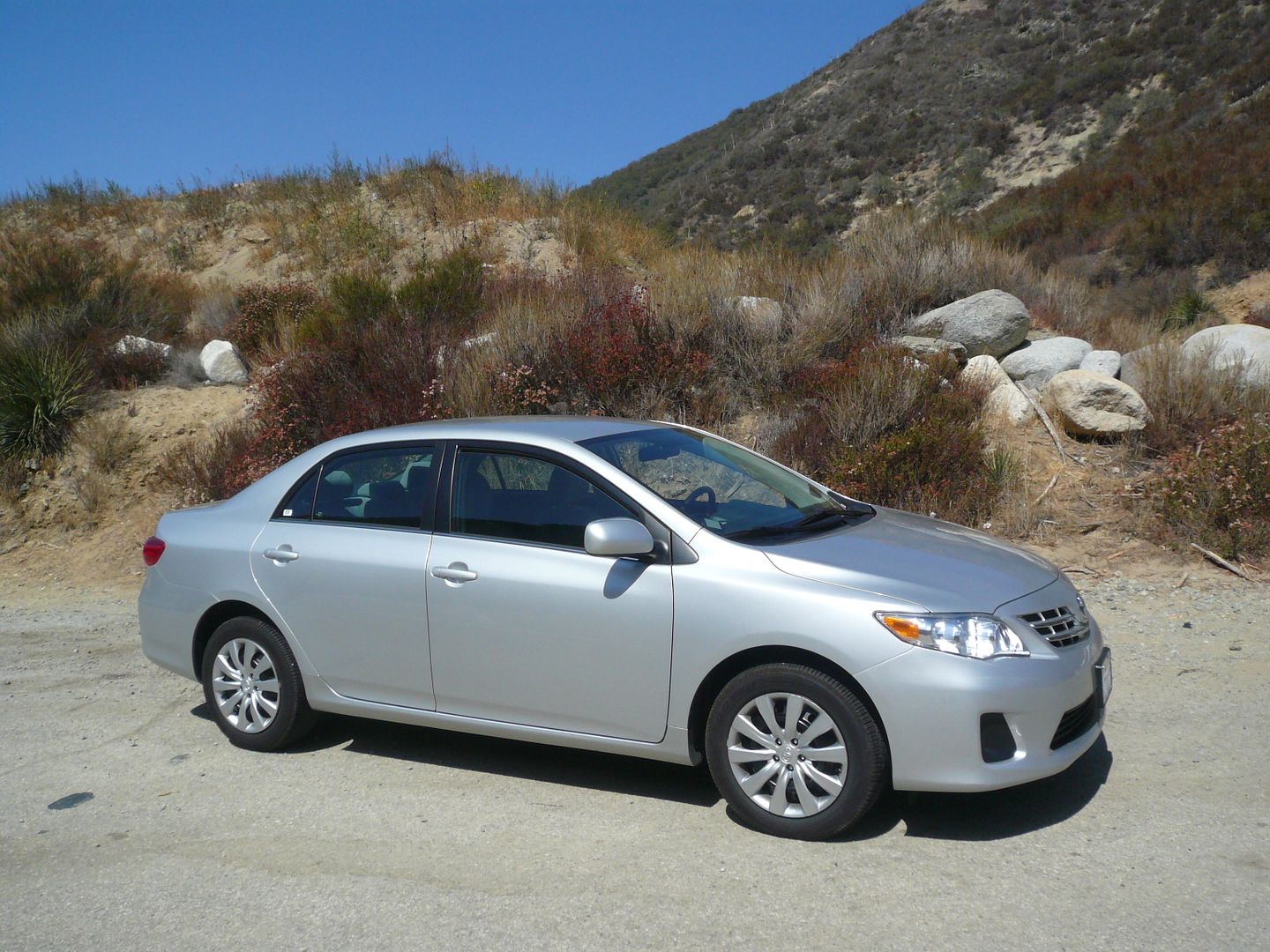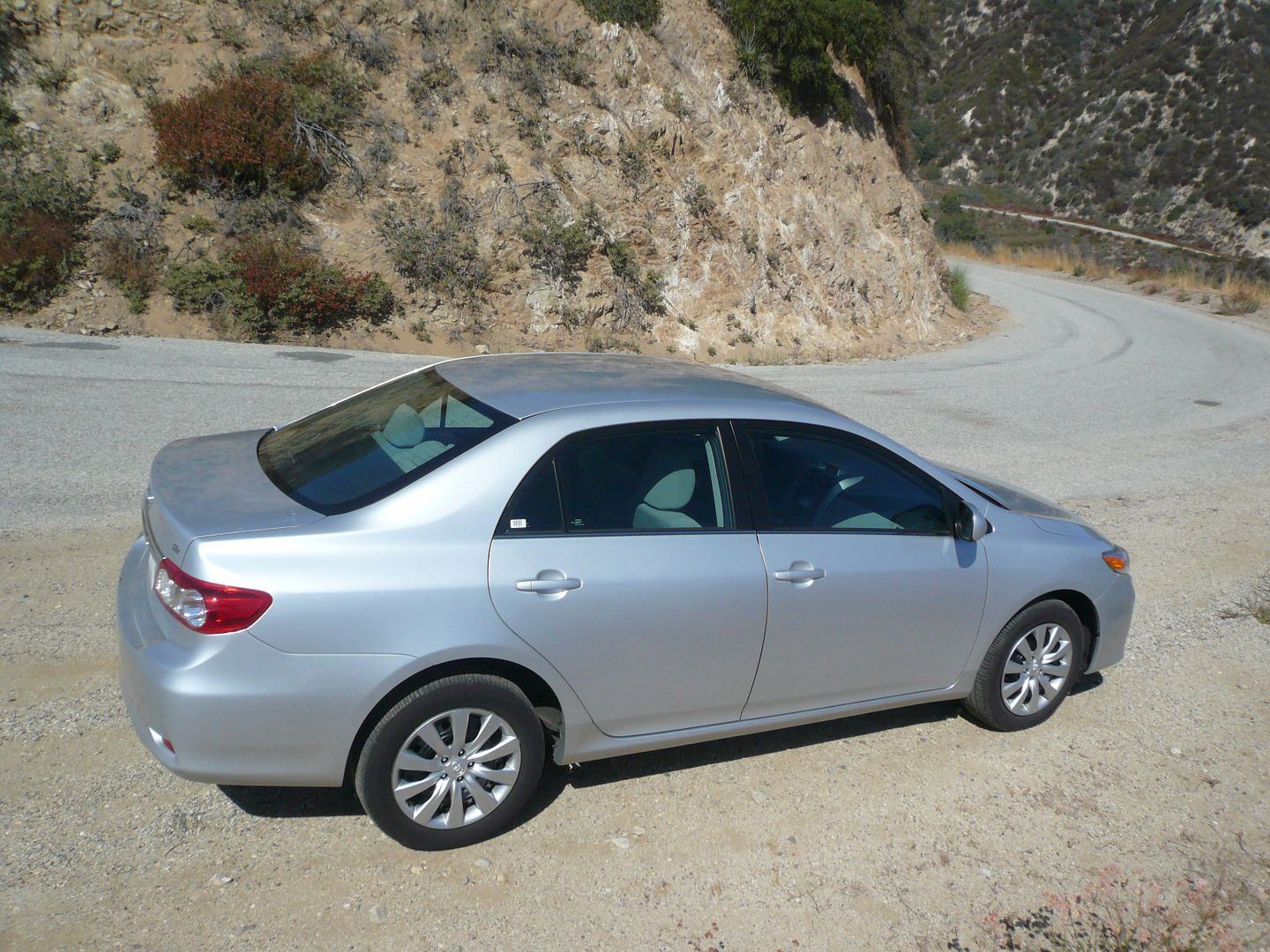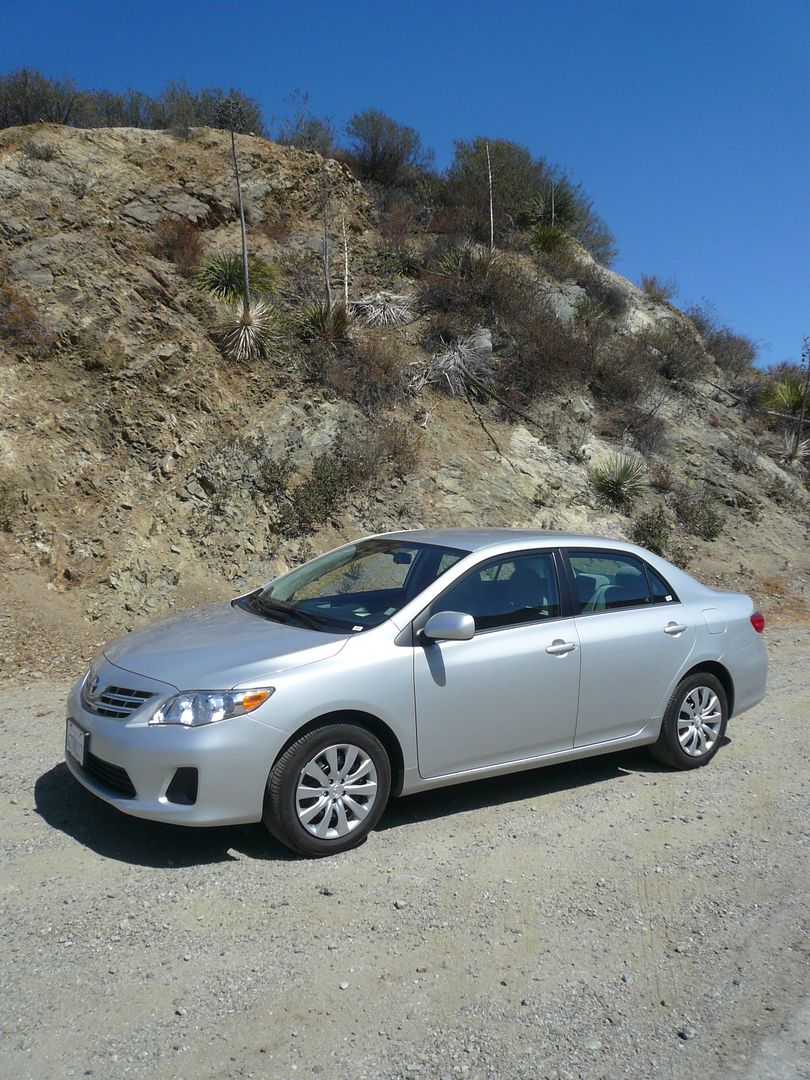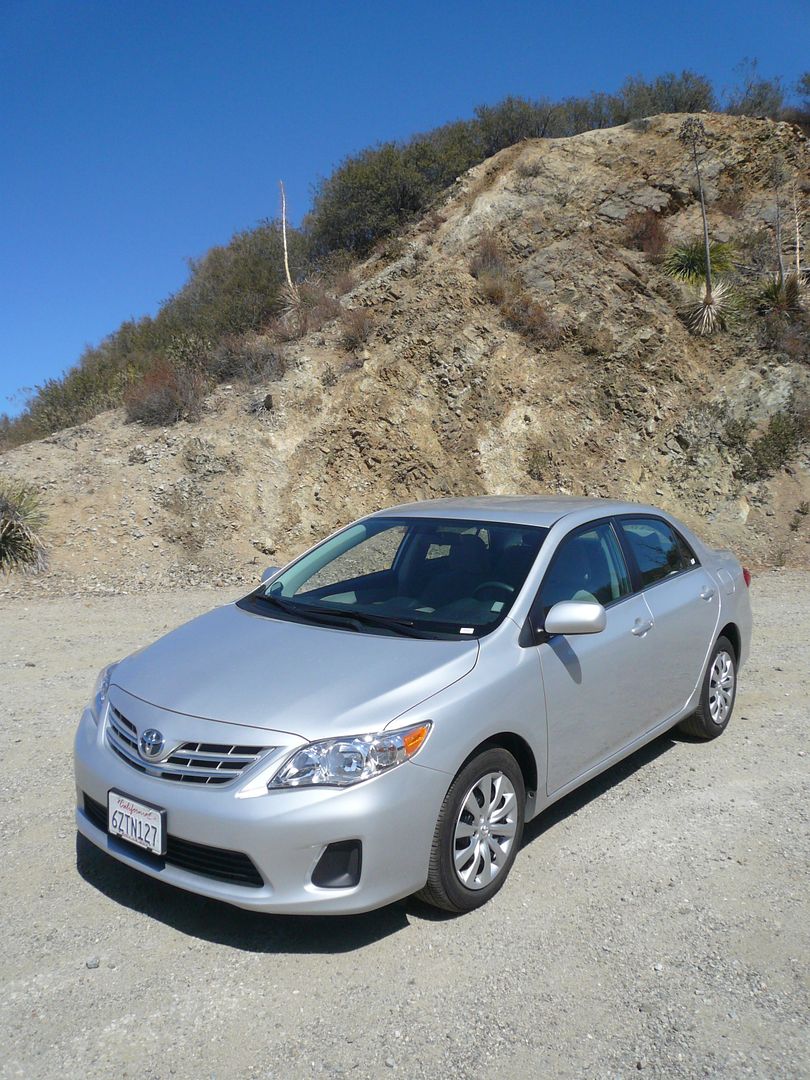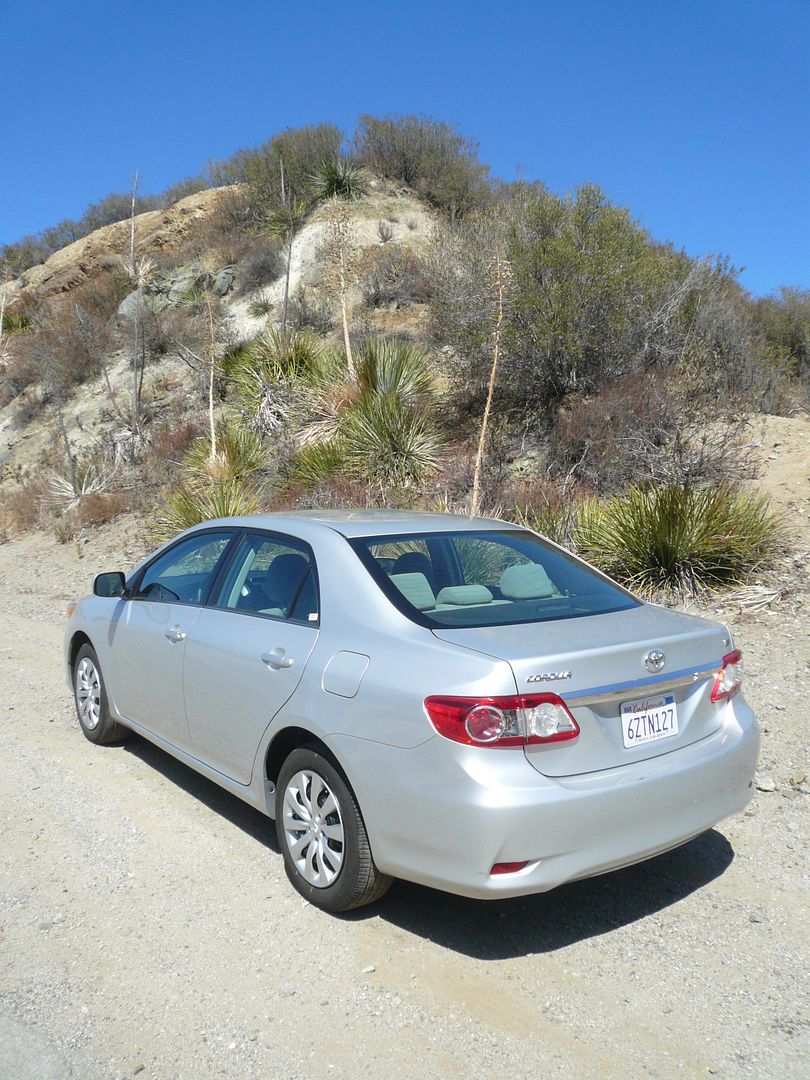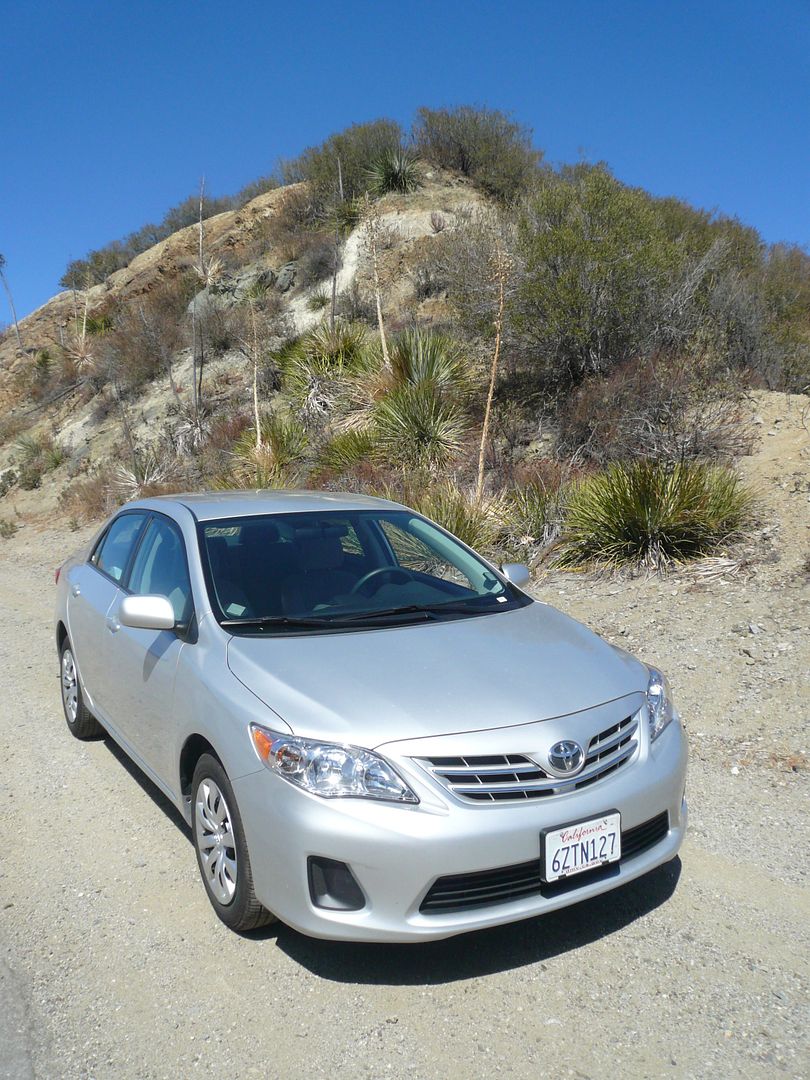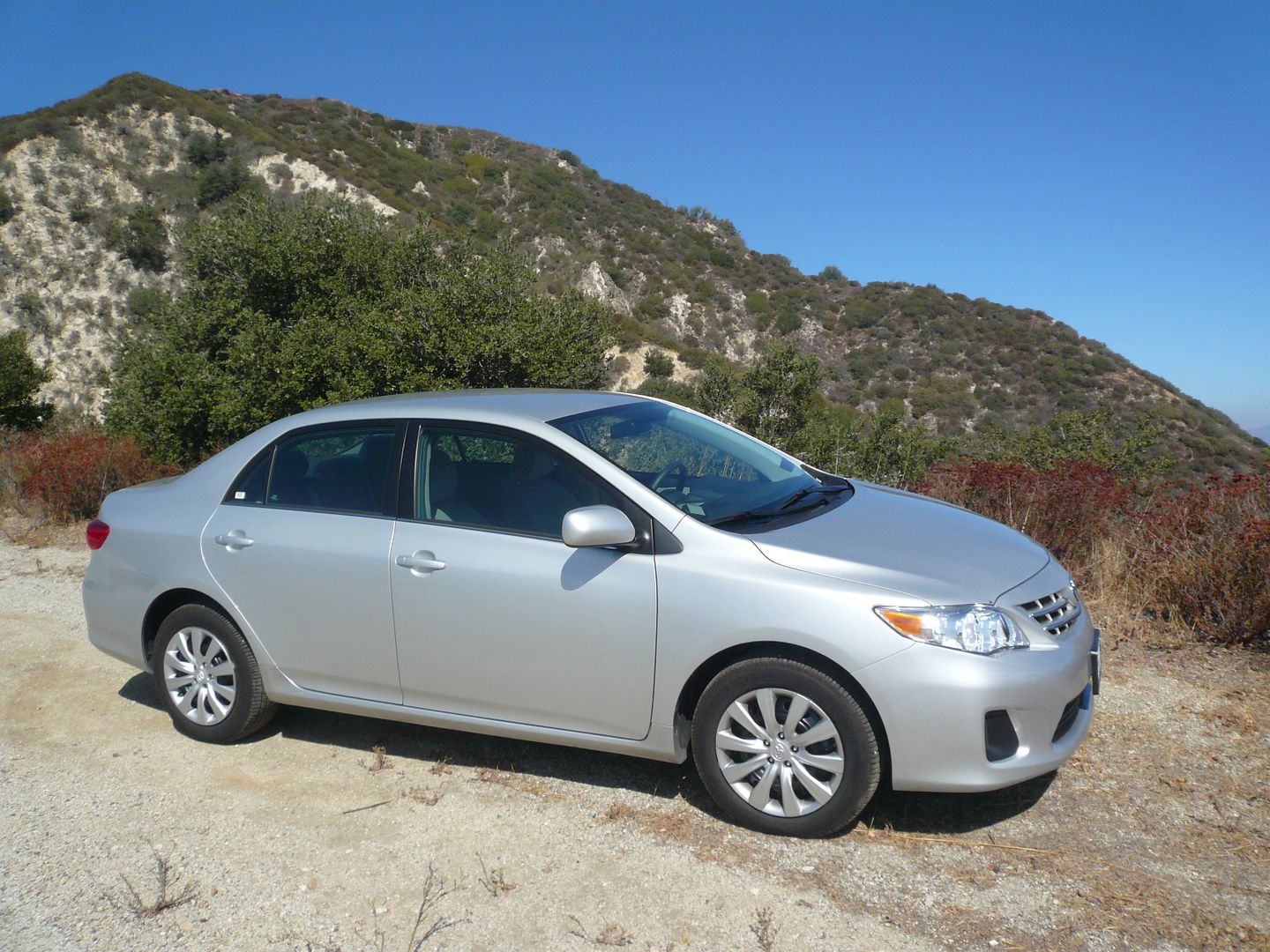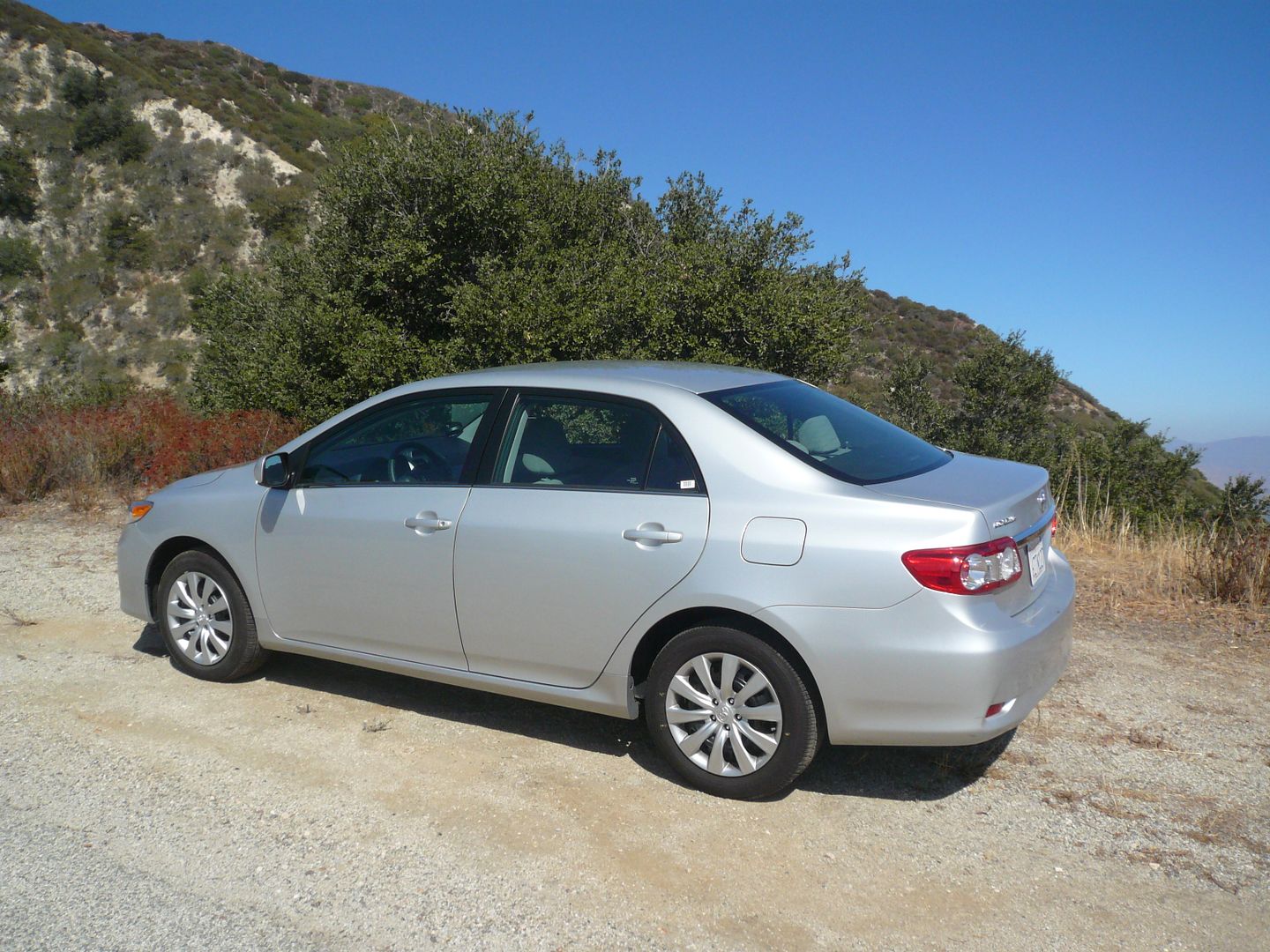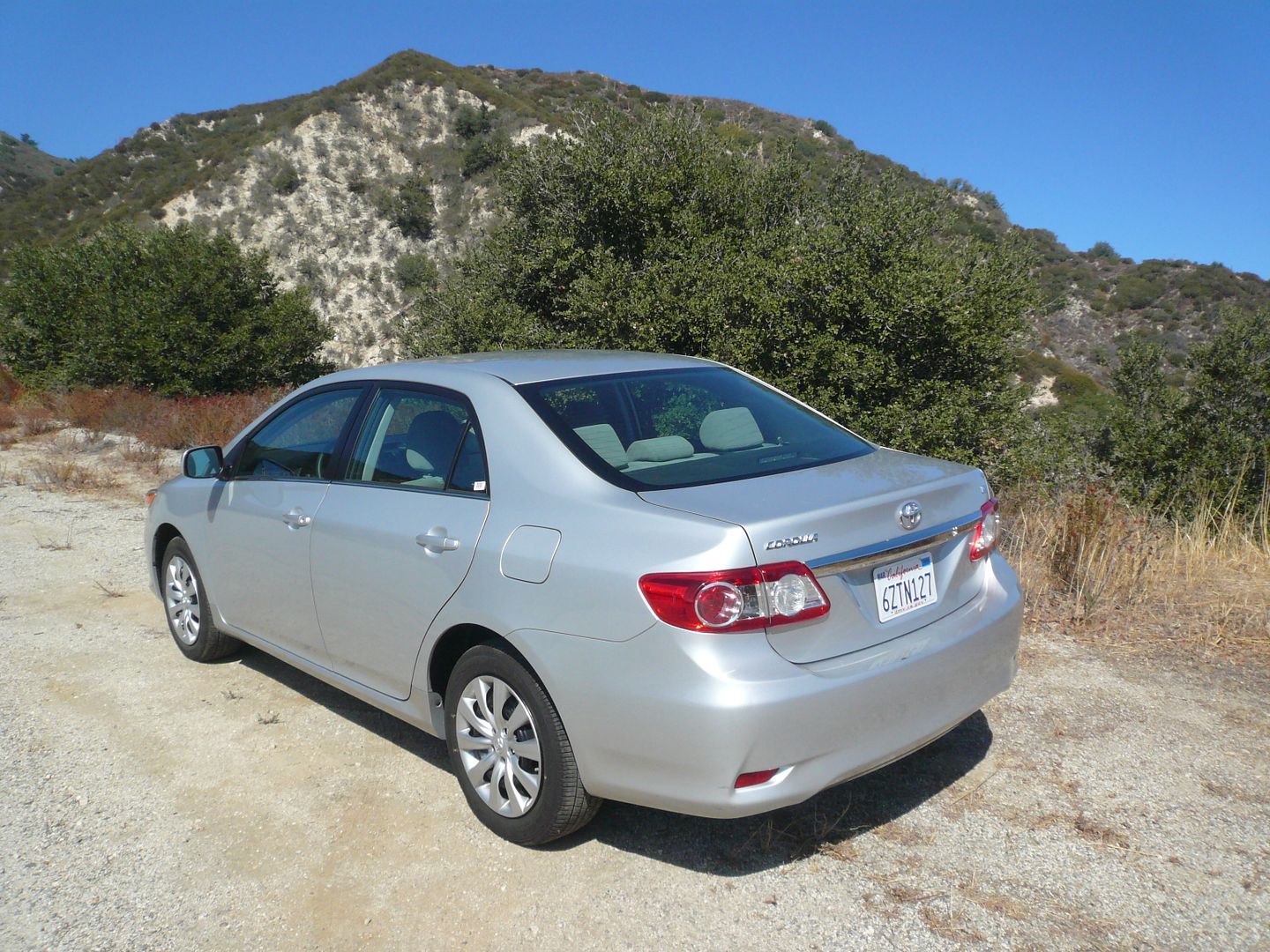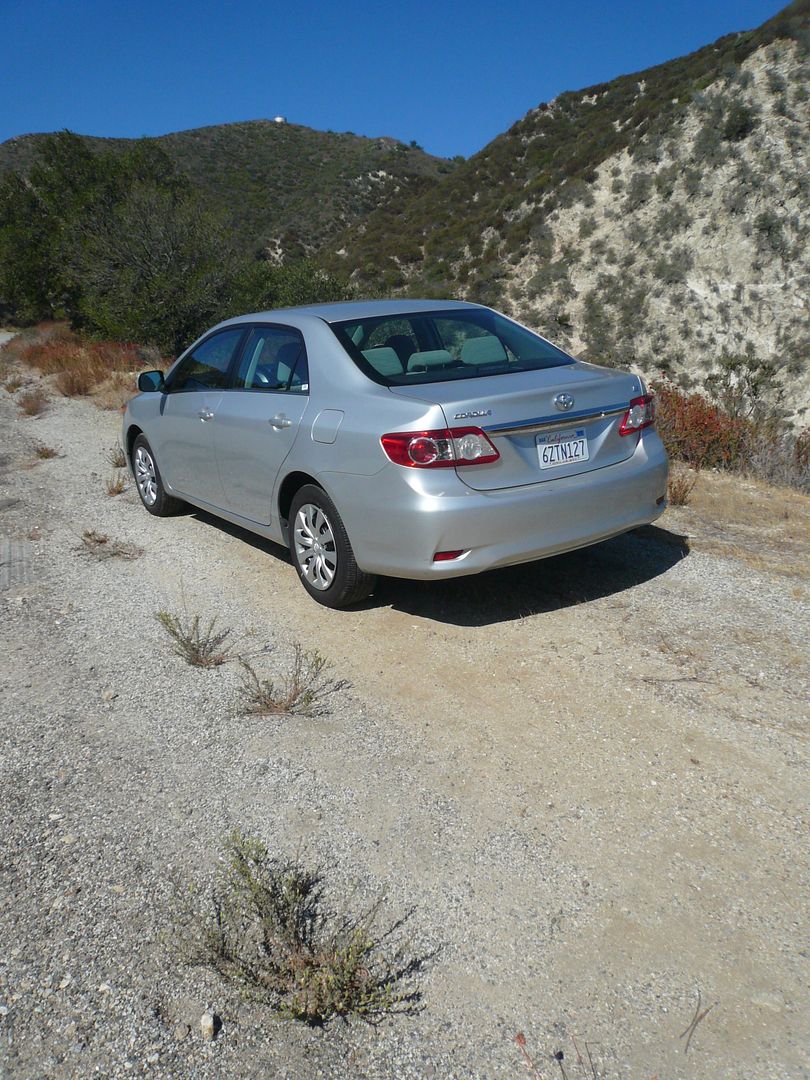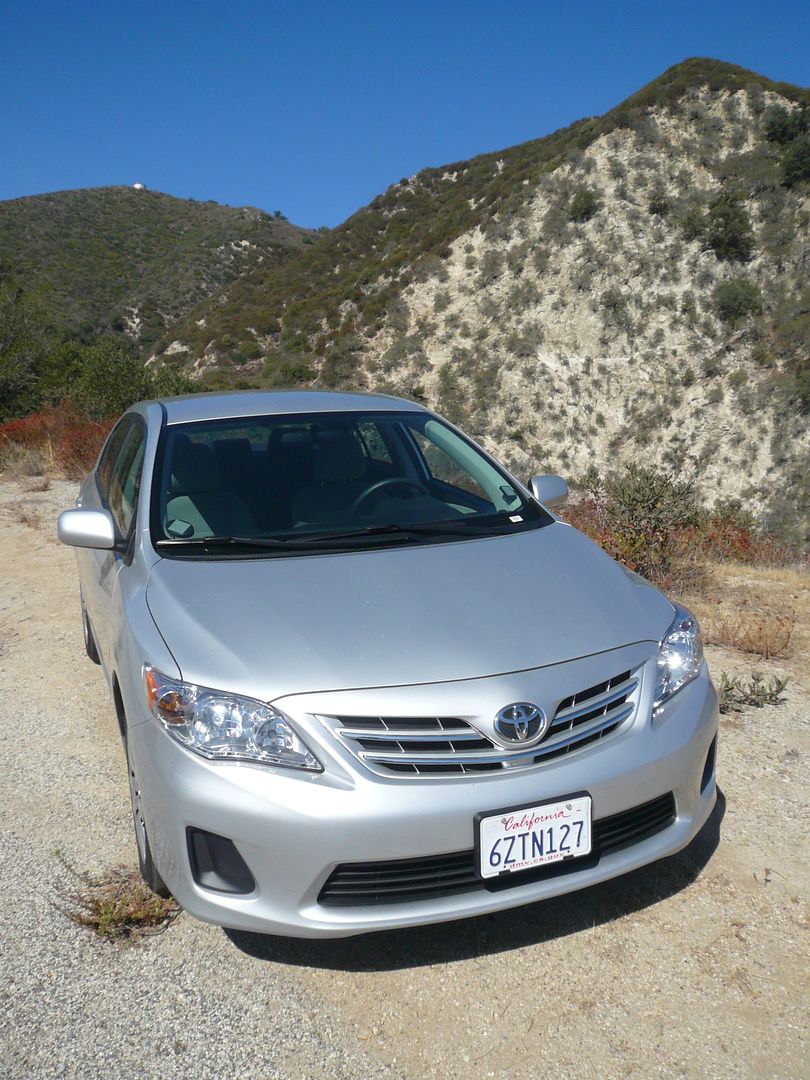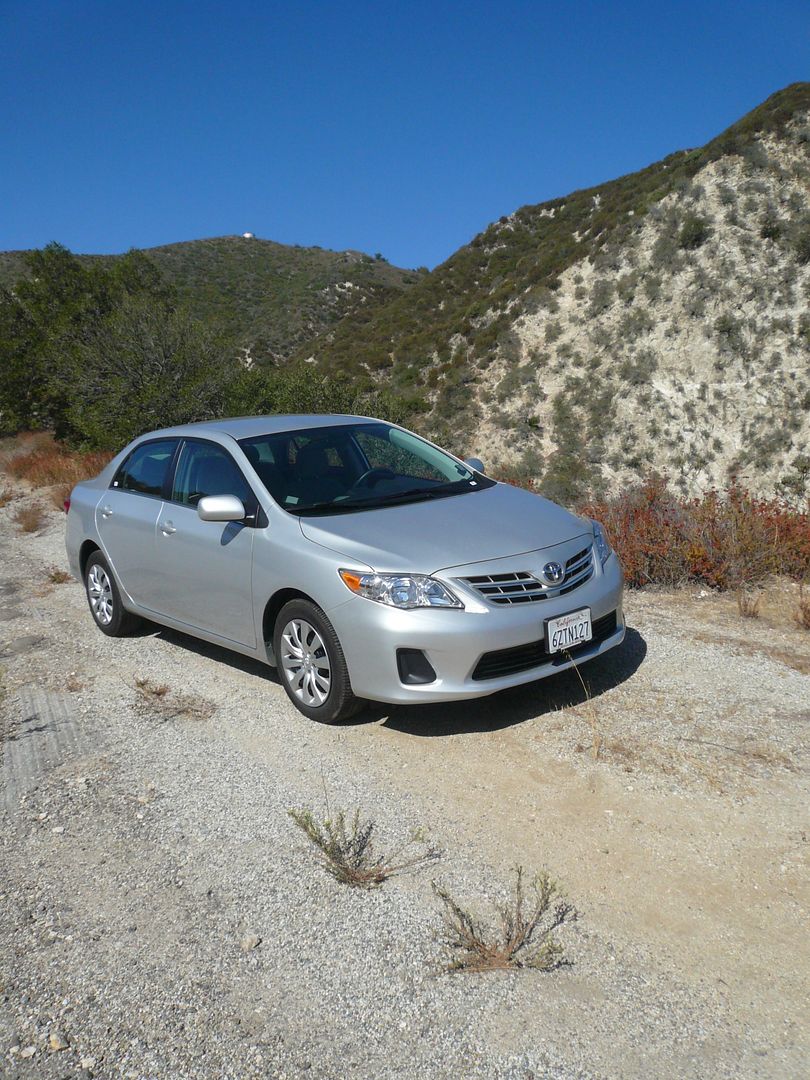 There are so many different models and variants out there that even the full time professionals have trouble keeping up, and sampling everything that is on offer. Despite what some may think, my full time occupation, and source of income, does not involve cars, so getting behind the wheel is something that happens in my spare time, and inevitably that means that I am much more limited in how many different cars I get to drive in a year. According to my records, which is always slightly more reliable than just one's memory, the answer is usually between 40 and 50 in a 12 month period. Most of them are sourced from car rental companies, and gone are the days when they only offer a very restricted range of cars and all at the more prosaic end of the market. Now, with a little research, and provided you are prepared to pay for the experience, you can source almost anything from a rental organisation somewhere in the world. Were funds unlimited – and sadly, they are not! – then it would be tempting always to go for the high end, fast, exotic sort of machinery that I love as much as the next enthusiast. But to do that would be a bit like dining on steak or smoked salmon all the time, so there are occasions when to help keep a sense of perspective, as well as keeping the bank manager off my back, it is time to have the proverbial automotive greens, that is the cars that you know you ought to sample, because they will help you appreciate the "better" and the "interesting" all the more when you return to them. And so, in looking at my list of cars to sample from Hertz' US extensive fleet, with some reluctance, I concluded that I really should sample the world's best selling car again, the Toyota Corolla. A few weeks ago, Toyota announced that they have now made 40 million Corollas since the launch in 1967, so despite what we may all think about this medium sized saloon, it is clear that it must be doing an awful lot right if that many people have bought it. Having had a varied diet of rental cars on this trip, the day came when Corolla beckoned, and from the array of grey, white and silver ones on offer, I chose a 2013 model LE car finished in silver.
Let's start with the bad news. The steering. This one single attribute is sufficient for me to conclude that it would take an awful lot to make me drive a Corolla for longer than my one day's test. The problem is not just that it is light and over-assisted, which it most certainly is, but that it gives every impression that the other end of the steering column is connected to fresh air rather than any form of steering rack (with the new drive by wire systems as premiered in Infiniti's Q50, of course, this may become true in the future!), so the challenge is that quite a lot of the time, it really does feel like you are driving on ice. There is just no sensation at all, and you have precious little clue what the wheels are going to do. Now, given that Toyota recently launched a sports car called GT-86 (or Scion FR-S if you are an American), which among many virtues are its steering and handling, you have to conclude that Toyota do know how to do this property, and therefore it would seem an inescapable conclusion that what they have provided in the Corolla is done deliberately. I presume because either Toyota think, or indeed know, that this is what their customers want. In the days before power steering, when some cars needed biceps like weight trainers to heave them around corners let alone to do parallel parking, I can understand why the request was for lighter steering, but this has gone just too far. Further than just about any other car I can remember, apart from the Toyota Sienna (which was even worse!). So, driving this car on canyon roads as I perhaps rather unwisely did, is no fun, and at times even mildly worrying.
The bad news does not stop there. All Corolla come with a 4 cylinder 1.8 litre engine which puts out 132 bhp. Whilst not exactly sufficient to make this the fastest car in its class, even allowing for its relatively light weight, this does sound class competitive, until you discover that it is coupled to a venerable 4 speed automatic gearbox, and then you begin to fear the worst. Driving it on hilly roads confirms it. Whereas in gentle motoring, where you accelerate a bit from stop light to stop light, it appears acceptable, some of the canyon roads are quite steep, and to get any sort of momentum there, you have to work the Corolla quite hard, at which point the rather docile and refined sounding engine changes into something rather noisy which sounds like you are asking it to do what it would rather not do. It's the same if you need a sudden burst of acceleration on the freeway. The engine is slow to respond, and if you need a downchange the gearbox is also lazy in operation. There is manual control only in as much as if you move the lever from D, to 3, 2 or 1, you would force the issue and a down change. Measured performance statistics confirm that with a 0 – 60 time of over 10 seconds, this is in fact the slowest car in it class, and it feels it. This powerplant and transmission is clearly designed for those who are only ever going to pootle along. If they do that, then they may well achieve very impressive levels of economy indeed. which has long been seen as a Corolla strength.  On my tougher test, I scored 32.2 mpg US, which equates to 38.5 mpg Imperial, which is quite a decent figure.
That's not the end of the driving dynamics bad news, either. Next up are the brakes. The pedal feels mushy for the first part of its travel, needing quite firm application of pressure, but once they start working, the pressure then moderates and there is better feel for harder braking. There is a pull up handbrake between the seats. It's not all bad news, though. Thanks no doubt to the relatively soft suspension, the ride is quite pliant, so travel even over the rougher surfaces of the greater Los Angeles area (and that is most roads apart from the canyon ones which tend to be better surfaced) is actually quite comfortable. Noise levels at a steady speed are generally low, with not much noise from any of engine, wind or the road, and visibility is pretty good.
Open the door of the Corolla and things do not get any better. The test car had a grey interior. The top part of the dash was finished in a very dark grey, and the rest of it, and the door casings were in a sort of mid shade of grey, with some inlays in a slightly different shade of grey that surround the central part of the dash and the transmission selector. There are some very hard and nasty plastics especially on the door casings, and the assembly used for the interior door handles managed to look and feel particularly cheap and nasty. I don't know what it is about Toyota plastics, but they also seem to scratch really badly, and this car – which had done a mere 8000 miles – was badly scratched all around the ignition slot, just like every single Toyota I have recently tested. Get beyond the rather low rent quality, and take a look at the interior itself and if you were feeling kind you would say that it is simple and unfussy, and if you were feeling critical, you would say it is just dull. Certainly this is a world away from the sea of buttons that you get in a Focus, or an Astra, but it is also a world away from the elegance and ambience of a Golf or a Leon. There is a double-bubble cowling over the instruments, and there are smaller fuel level and water temperature gauges that sit outside the main duo of speedometer and rev counter. A small digital display is set in each of these: the odometer and trip computer in the right hand speedo and other trip computer info in the left hand rev counter. You cycle though the half dozen data points by pushing the small protruding button in the base of the dial, which is awkward to do when on the move. The dials themselves are clearly marked and easy to read. Column stalks operate indicators and by twisting the end of the stalk, the lights on the left and wipers on the left. A smaller stalk, mounted lower down on the right of the wheel operates the cruise control. The centre of the dash has a raised hooded area up high which contains the digital clock reading, then below this is the audio unit. I was quite surprised to find that this has both a colour and a touch sensitive screen. Both seem almost overkill given that the only functions are AM/FM radio, bluetooth and a very few vehicle settings. Moving between channels and wavebands seemed to involve a mixture of using the touch screen and some of the buttons on either side of the unit. There are repeater functions on the left spoke of the steering wheel for volume and channel selection. Below this unit are three rotary dials for the air conditioning system. And that is it. There is nothing else. So, all very easy to use, but no effort has been made to make it look it even remotely interesting. There's not even a chrome ring in sight.
Seat adjustment is all manual. There are two levers on the side of the seat, the rear most of the two alters backrest angle in a series of stepped movements and the front one alters the height of the seat. It was easy to get a good driving position, even though the column only adjusts up and down. The seats themselves are covered in what I once saw referred to as "mouse fur", a sort of faux velour type material, with a slightly mottled centre section, but all in grey. They proved comfortable to sit on during the test.
Rear seat space is about average for the class. This is still a relatively narrow car, so although three headrests are provided, and there is no central transmission tunnel to get in the way, you need to think of this as a 4 seater, with 5 being accommodated at a push. Leg and head room are perfectly OK, though the occupants had better not hope for a central armrest as there is not one. There is a map pocket on the rear of the passenger seat, and a pair of cup holders fold out from the drop down opening in the rear face of the central armrest. Unlike some cars in this class., there is a key slot on the boot, or you can release it from the key fob or a button to the left of the driver's seat. The boot is a nice regular shape and a decent size. There is a little bit of space under the boot floor around the space saver tyre for odds and ends. The rear seat backrests are split asymmetrically and are released from within the boot. They fold on to the seat cushions creating a flat load area.  Inside the cabin there is a split level glove box, which is quite generous in total capacity, and each door has a rather modest pocket on it, with a shaping to hold a bottle. There is a small but deep cubby under the central armrest and a very small drop down one above the driver's left knee.
Three trim levels are offered: L, LE and S. The test car was an LE, and you would not exactly describe this as well equipped. Notable features included the optional automatic gearbox, cruise control, all round electric windows with a one-shot feature for the driver, the touch sensitive colour display screen audio unit with bluetooth, a USB and AUX port, heated door mirrors. L models run on 15″ rather than 16″ wheels, forego cruise control, variable intermittent wipers and heated mirrors, and have a simpler audio unit without bluetooth or the touch sensitive screen. The S model has some sort of pretence at being sporty, with its crass body kit and rear spoiler. To my mind it looks a bit like your elderly maiden aunt wearing training shoes. Unlike previous generations of Corolla, it has no more power, but  it does have alloy wheels, "sports" seats, simulated alloy trim inside on part of the dash and centre console, as well as an extra pair of speakers for the audio system. There are Special Edition versions of the LE and the S which add a Navigation System to the list of standard features.
The American motoring press have not been particularly kind to the Corolla, calling it "average". I don't agree. "Average" by definition means that there are as many cars which are worse as there are better, and whilst I have no trouble listing what I think are the "better" ones, I am not sure that I can name any current models which are "worse". Although the dynamic attributes just did not appeal to me at all, you cannot in all honesty say that this is a "bad" car, as the reason why quite so many people buy it is precisely because it is unflashy, It is relatively simple, it is economical, and with a proven reputation for reliability, it will doubtless continue to be so for many years to come. Let's face it, it's not just 300,000 Americans who buy a new Corolla every year, but it is the best selling passenger car in a vast number of countries around the world, especially in Africa and Asia, where the latest gizmos and styling trends are low down the priority list. For buyers there, it doubtless meets their needs just perfectly. However, for more sophisticated markets such as Western Europe and America, then I really do struggle to see why the Corolla is quite so successful relative to all of its competitors. I think I got a clue when I was talking with the Hertz returns rep. I postulated that the Mazda 3 that I had driven last week was a much nicer car, and he agreed. But then he went on to say that the Corolla is the sort of car you buy, run for 10 years and then give to your kids, as dependability is its middle name. I suggested that the Mazda could do that too, and he looked surprised. There's the answer: over 46 years and 40 million cars, Toyota have created a level of confidence and trust in the Corolla, that I will bet that the reason why 300,000 Americans bought one of these in 2012 and only 123,000 Mazda 3 is that a lot of them probably never went anywhere other than the Toyota showroom to look at a new car. But for me, well, I've had my sense of balance restored, and my perspectives reset, and you can be sure that I will be driving something more interesting than a Corolla again tomorrow!
Share and Enjoy