2013 Seat Leon 1.6 TDi S (GB) and 1.6 TDi Style (E)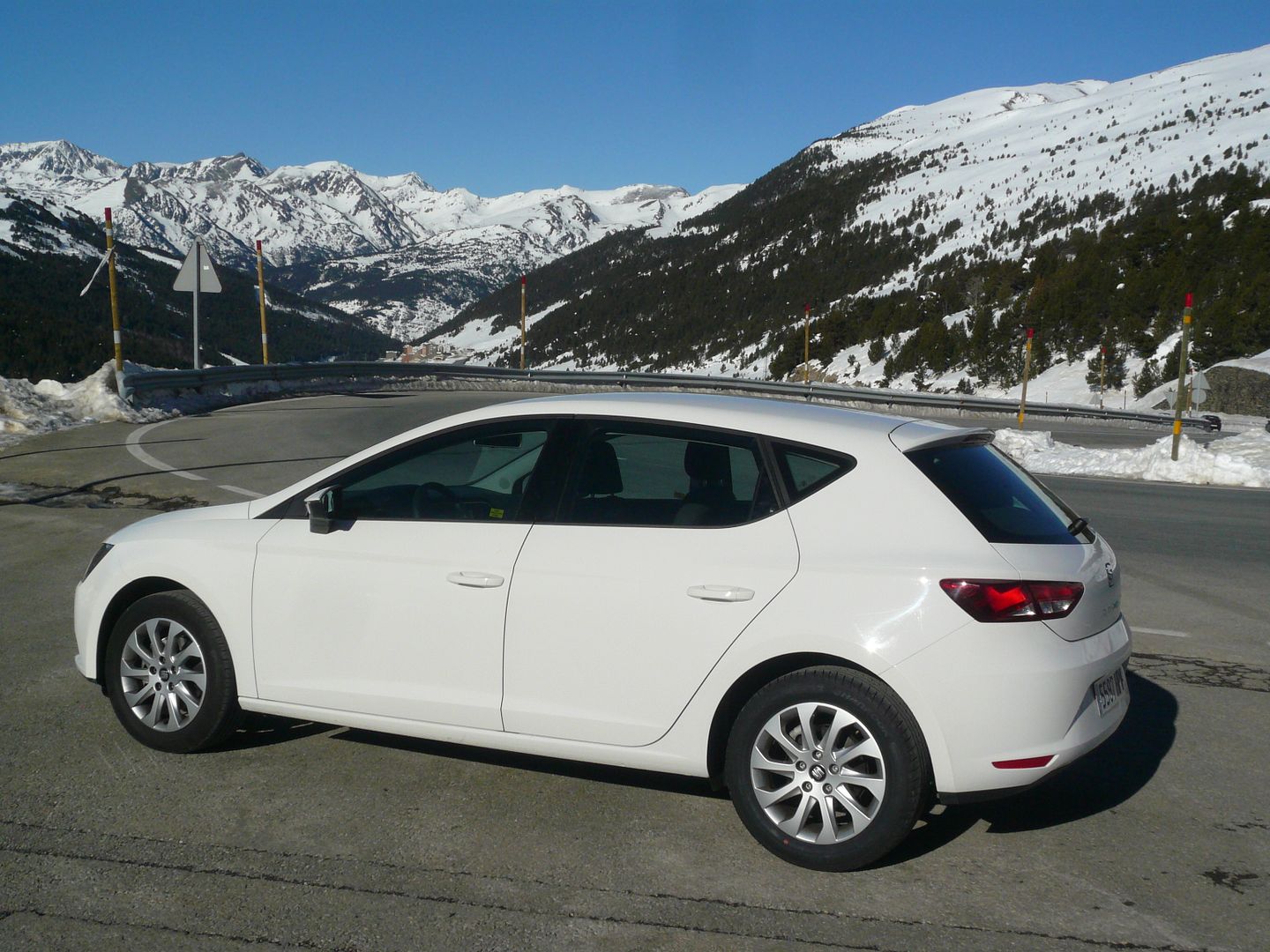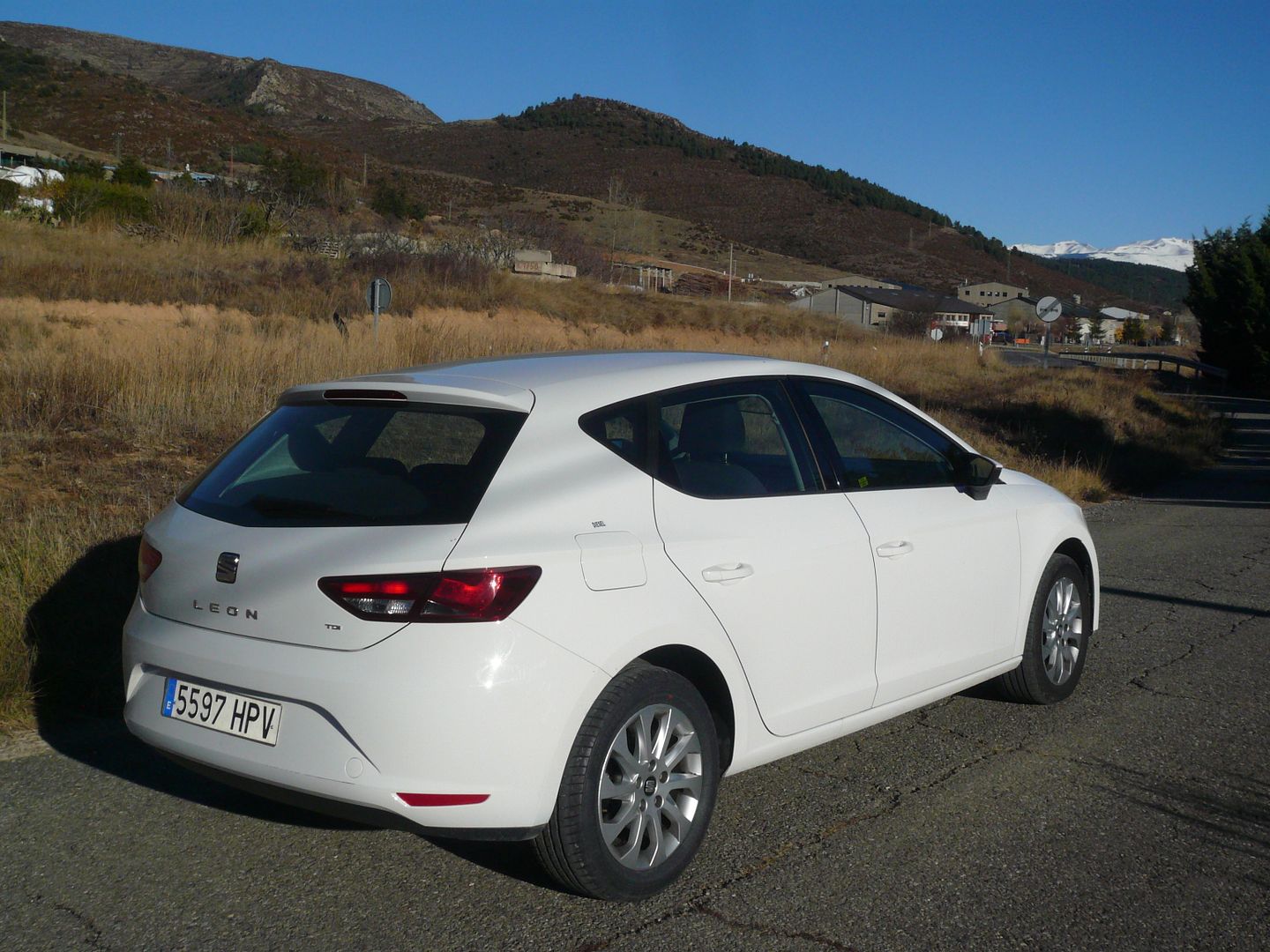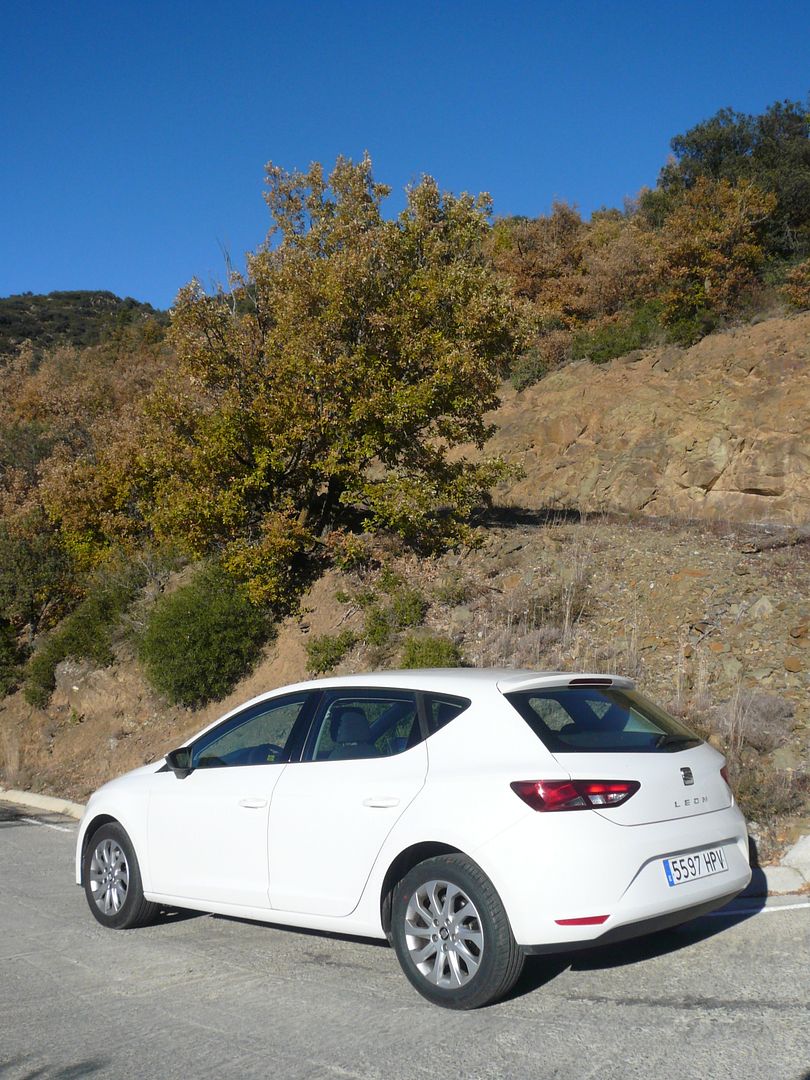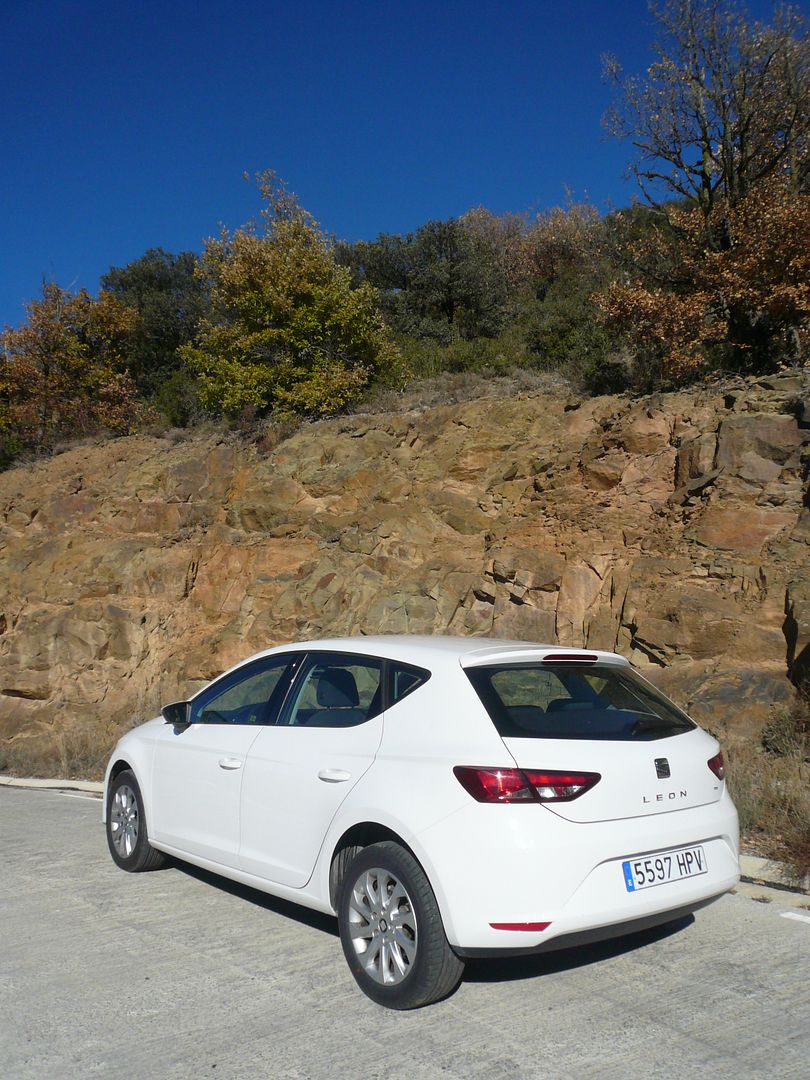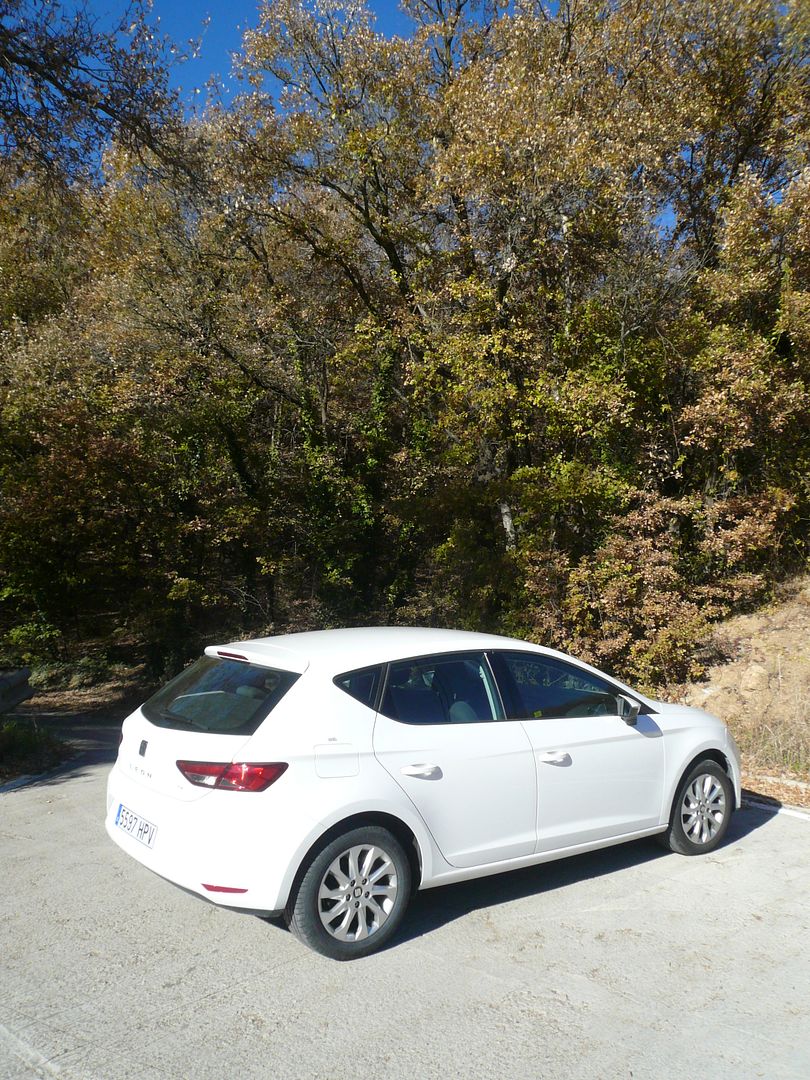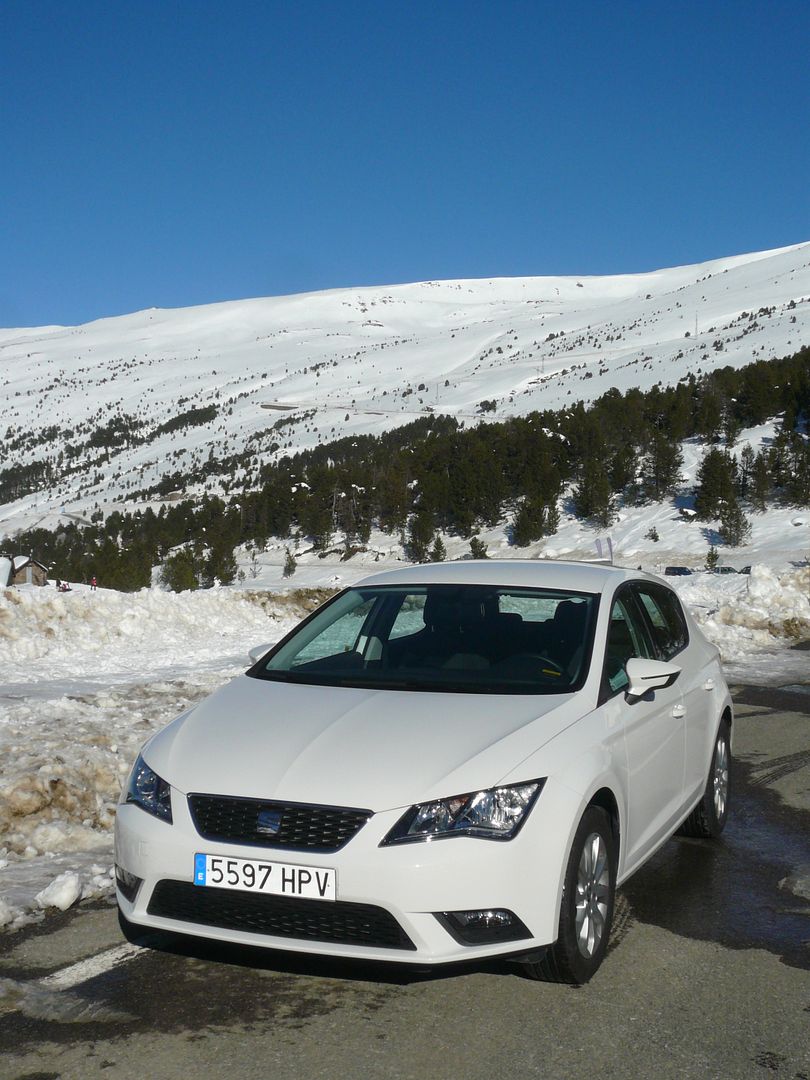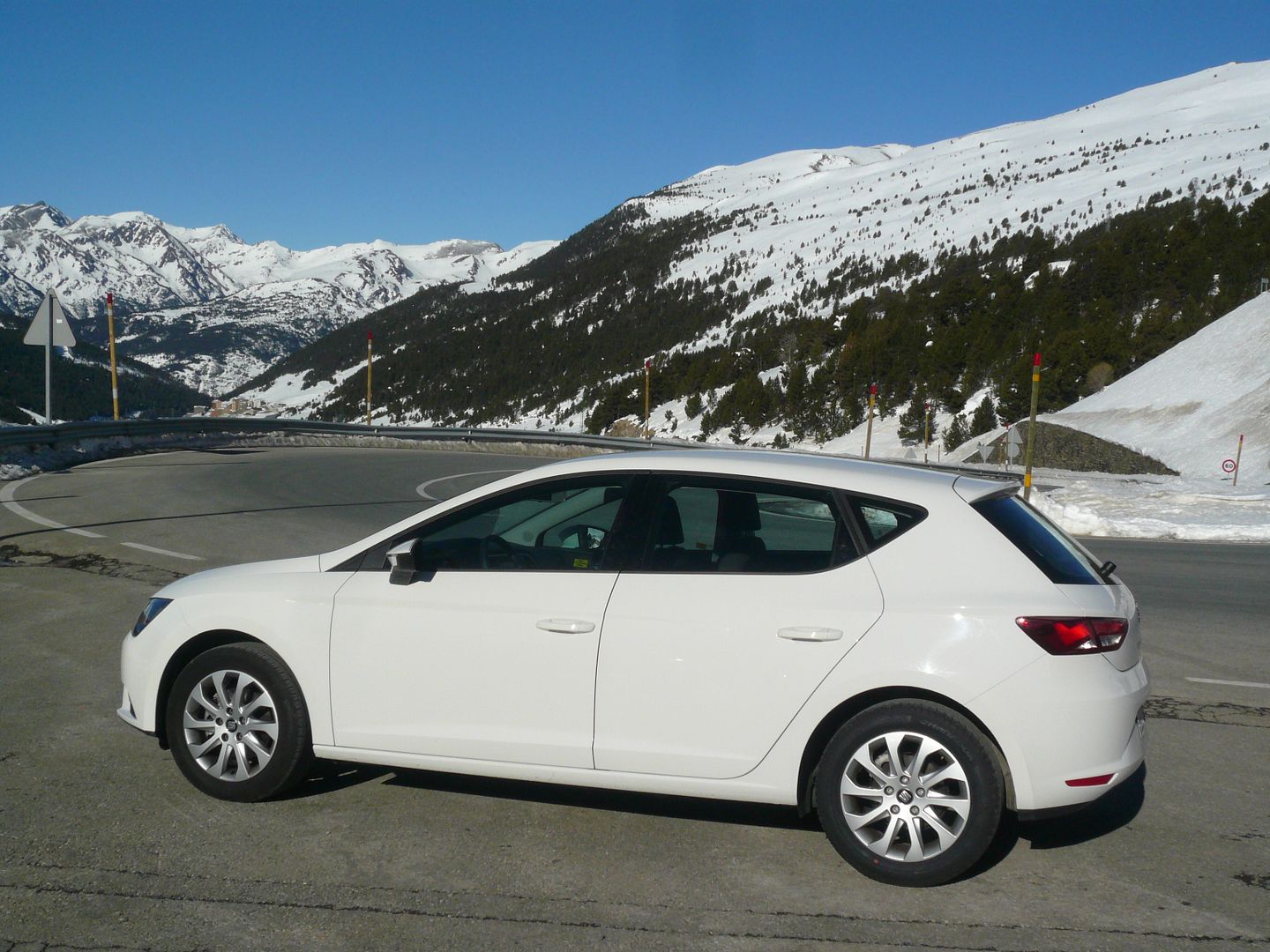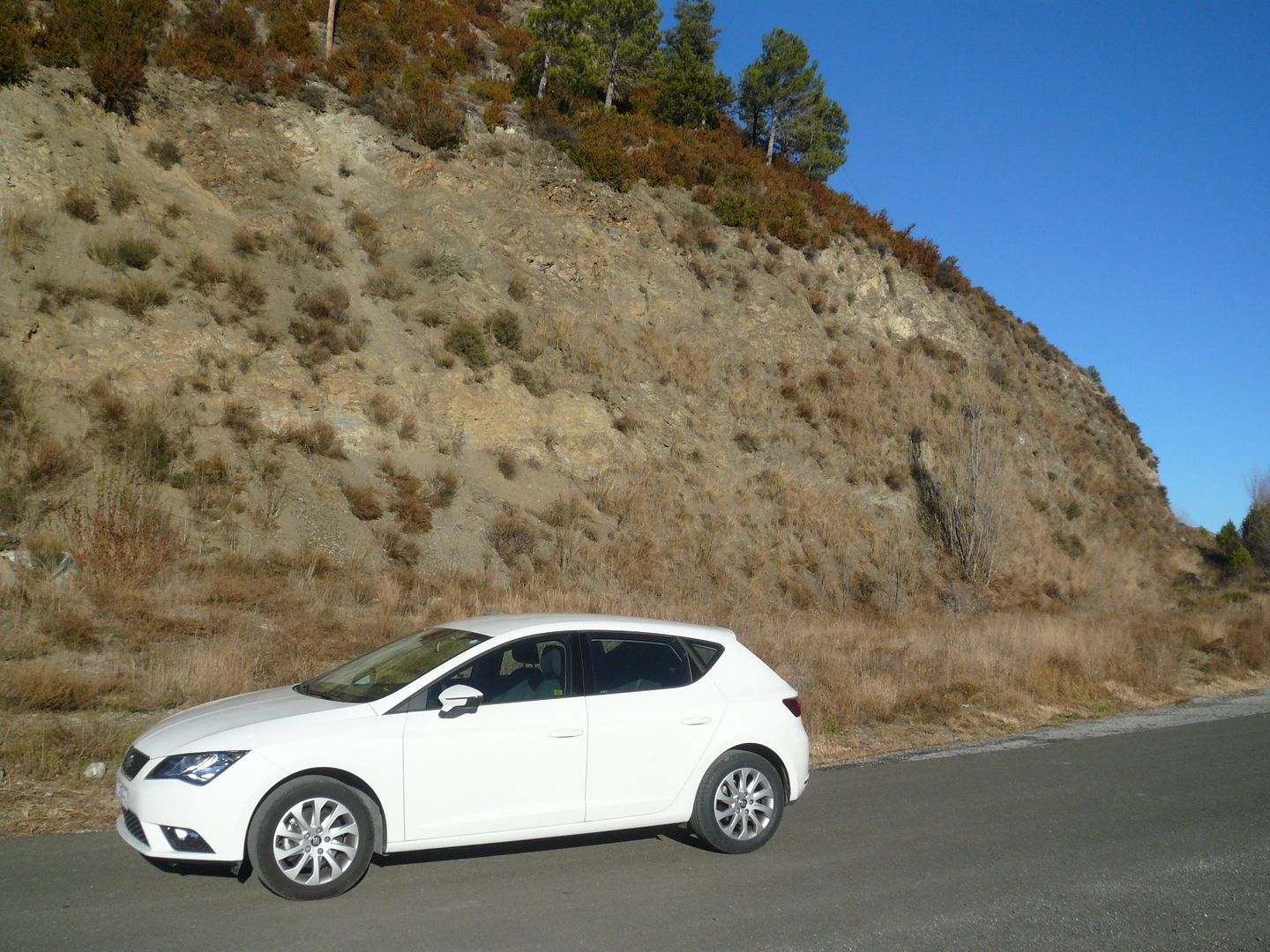 There has been lots of discussion in recent years about the financial challenges facing every manufacturer in the motor industry, even those whose position until recently looked unassailable. Massive  global manufacturing overcapacity, as well as the ever more onerous burden of complying with the torrent of legislation covering everything from safety to better fuel economy and reduced emissions, as well as ever more fickle consumer tastes mean that the world's car makers are having continually to rethink what they do and how they do it. A key tenet of the response that most have made is to increase the amount of content sharing that goes on, so that even if the finished products may look completely different, there is much under the skin that is used elsewhere.  The giant VW Group has been doing this for some time, with everything from individual parts to complete engines being shared across many different models and between the various brands that they offer. However, the latest plans call for something more far-reaching, with a plan to base almost all of the volume products in VW, Audi, Skoda and Seat's extensive ranges off just two platforms, one for those with transverse engines and one for the larger models with longitudinal motors. The former is called MQB, and it made is appearance in a series of new cars, one from each brand, all announced within a few months of each other. As one of these was the 7th generation VW Golf, it inevitably gathered a lot of the headlines, which probably meant that when the Czech and Spanish C-segment cars appeared a few weeks later, they got a little over-looked. Seat was the last of the four to the MQB party, showing their third generation C-segment Leon hatchback  at the very end of 2012, with the first models going on sale early in 2013. As well as a five door hatchback, there are now three door SC and estate ST models in the range, and the prospect of some hotter machines still to come. I got my first opportunity to see the Leon in the metal at the 2013 Geneva Show, and was very impressed. To my mind, this is one of the best looking cars in its class, both inside and out, and following favourable press reviews of the launch models, when I spotted that a batch of them had reached Hertz UK's fleet, I was optimistic that I could get behind the wheel sooner rather than later. My chance came on returning from my US holiday, at the end of September, when a Phantom Black 63 plated model was sitting waiting for me.
The Leon is currently available with an array of petrol and diesel engines that also see service in the Golf, Octavia, A3 and plenty of other cars besides. There are three petrols, the 1.2, 1.4 and 1.8 TSi, and two diesels in 1.6 and 2.0 capacities, the latter offered in 150 and 180 bhp guises. The test car had the popular 105 bhp 1.6 TDi unit under the bonnet. I've had plenty of recent experience with this powerplant, as it was in the Octavia and the Ibiza that I drove in the summer.  As well as being modified so that it now delivers a CO2 rating under the magic 100 g/km (just), it also seems to get more refined every time I experience it. Certainly in this car, although there is a bit of that characteristic diesel sound when you first fire it up, once underway, it is pleasingly refined, but pulling well thanks to the available torque. Slightly surprisingly, there are only five forward gears in this model, so you do find yourself making a bit more use of the 'box than you might expect. This is no hardship with a very precise and well judged feel to the gearchange, with the lever slotting cleanly between the ratios. Reverse is up to the left, alongside first, and also engaged more cleanly than you used to expect from the VW Group gearboxes. I managed to get almost all the way back from Heathrow to Bristol before even the first light on the fuel gauge went out. Not only did that mean that it was likely that the Leon had been supplied with a full tank, but that the economy was likely to be good. Having refuelled the car, and done the sums, the consumption came out at 56 mpg. I know that the car was absolutely full when I returned it, so if in fact it was not quite so when I collected it, the true figure could be even better than this.
Press reviews of the Leon, and the Golf for that matter, all say that it is in matters of steering and handling where VW Group have not quite cracked the standards set by Ford with their Focus. Having recently finally sampled a couple of the latest Focus, as far as steering feel goes, I am not so sure. Focus 3 seems to have regressed somewhat from the particularly high standard set by the second generation model, and the feel in this Leon did not seem that different. The set up is quite well weighted, so there is some feel, and there appeared to decent feedback from my limited testing on a couple of twisty roads. I did not have the Leon long enough to do much driving beyond the M4 and the roads that connect it to Heathrow and my home, so cannot really comment on the handling. I can, however, advise that the Leon rides well, absorbing the lumps and bumps that characterise our roads. As overall noise levels on the motorway are low, it proved to be a relaxing cruiser for the journey back home. There were no issues with the brakes which operated very smoothly. Unlike the Golf, which has changed over to a loathsome electronic handbrake, the Leon still has a conventional pull up lever between the seats. Hurrah! Visibility is generally good, with a good field of view from the door mirrors, though the small third side windows, with their kicked up shape do mean that there is a bit of a blind spot over your shoulder.
The clean and unfussy approach to design continues inside the Leon. Indeed, this is the absolute antithesis of the Focus, with a refreshing simplicity to the dashboard. Better yet, although many of the individual components are from the VW Group parts bin, there is a very different look to that which you will find in a Golf, an A3 or an Octavia. Unlike previous generation Leon models where you always had the view that it had been deliberately made to look a lot cheaper than the Golf, this one has a real up-market feel to it,. The main dash moulding is made from nice soft touch plastics, and there is a gloss black inlay which surrounds the central elements around the audio unit. There are just two large dials, presented under a single cowl, with smaller bar charts for fuel level and water temperature set in the lower portion of the larger speedometer and rev counter. All are easy to read. Between the dials is a display area for the odometer, the clock, and various other data points which can be cycled by the button on the right column stalk or a series of buttons on the steering wheel. The latest style of VW corporate column stalks are used, which have a slightly reprofiled shape compared to those used a couple of years ago. They function in the same way, though, with indicators on the left and wipers on the right. A rotary dial on the right of the dash operates the lights. The audio unit is mounted high in the centre of the dash, in between the central air vents. A simple looking unit, it features a touch screen to add to the buttons that surround the edge. Beneath this are a row of buttons for things like the hazard warning lights and then three simple rotary dials for the air conditioning system. There are repeater buttons on the steering wheel spokes for the audio system on the left hand side and to cycle through the trip computer settings on the right. And that is it. All very simple, yet complete.
Seat adjustment for the driver is all manual, with a useful height adjuster as well as fore/aft and backrest rake which combined with the column moving up/down and in/out meant it was not difficult to get a driving position that suited me perfectly. The seat proved very comfortable. Rear seat passengers get a decent amount of space, with ample room for two and three could doubtless squeeze in without undue discomfort on shorter journeys. The boot is a good size for this class of car, though of course nothing like as big as you would find in the Octavia. It is a nice regular shape, and there is room for a few odds and ends under the floor around the tyre kit. More space can be created by folding the asymmetrically split rear seat. The backrests simply drop onto the rear seat cushions, creating a flat floor area. There is plenty of oddment space in the cabin, with a good glove box, bins on all doors, a cubby area in front of the gearlever and a lidded bin above the driver's right knee, as well as a cubby under the central armrest.
In UK Spec, Leon is currently offered in three trim levels: S, SE and FR. The test car was an S, the entry level model. Even on this model, you get the 5.8″ touch screen audio unit with bluetooth audio streaming and hands free phone connection, coupled to 6 speakers.  You also get  air conditioning, 15″ steel wheels, heated mirrors, front electric windows, front sports seats, steering wheel mounted audio & phone controls, ESC (Electronic Stability Control) with Electronic Brake Assist (EBA), tyre pressure monitoring, driver and front passenger airbag, front side airbags, curtain airbags, driver's knee airbag, alarm and remote central locking and an emergency Tyre Repair Kit. Upgrade to an SE, and you get 16″ alloy wheels, a leather covered steering wheel, cruise control and hill-holder, front fog lights with cornering function, rear electric windows, front armrest, driver's seat lumbar adjustment, XDS (electronic differential lock system) and front reading lights with ambient spot lights and footwell illumination. The FR models add a honeycombed grill, adorned with the FR logo, 17″ alloy wheels, dual-zone climate control, SEAT drive profile, LED tail lights, front and rear parking sensors, dark tinted rear windows, electric folding mirrors, eight speakers and front sports seats with leatherette bolsters. A Technology Pacakage is available which includes Satellite Navigation, a DAB tuner and LED headlights.
My expectations of the Leon were pretty high, so it is good to report that I was not disappointed. This model went well, sipped fuel, was generally very pleasant to drive, and had an agreeably unfussy interior which was easy to use. It is roomy enough for a family of four and their luggage and even in entry level guise is nicely finished. There really does not seem to be any weak point at all, and of course – though this is a very subjective opinion – it looks good. The Leon is up against some excellent competitors though, so to succeed it needs all these attributes and more. I've not driven the latest Golf yet, but expect it would be equally good. An equivalent model costs £2000 more, though, and will be far more ubiquitous. And whilst I did rather like driving the latest Focus especially in three pot 1 litre guise, not only is it also pricey compared to the Seat, its interior is such a mess that all else being equal, I would pick the Leon over the Ford for that reason alone. Indeed, when I handed the Leon back, I told Hertz that this is now my favourite rental car in this category. Hopefully, they will remember this and give me another one, as I would really like to get some more time driving it.
And so, before the above words were published, I did indeed get the chance to sample another Leon. This one was a Spanish market car, so although the engine and gearbox combination was the same, it did have some trim differences. Spanish market Leon are currently available in 4 trim levels: Emoción, Reference, Style and FR. The test car was a Style, readily identifiable by its alloy wheels as opposed to the plastic trim covers that feature on the Reference and Emoción. There is also a leather wrapped steering wheel and handbrake, and discrete chrome inserts in the steering wheel and gear lever to help you as there is no badging to give you any clues. Looking at Seat's Spanish website, this trim would seem to correspond pretty closely to the UK market SE, though it seem to sport the dual zone climate control that is only standard on the UK market FR.  Reference corresponds fairly closely to the S and the Emoción is offered as a cheaper entry point, lacking standard audio unit, air conditioning, cruise control, the multi-function steering wheel, and split rear seats and coming on 15″ steel wheels.  It is only offered with the 86 bhp 1.2 TSi petrol and 1.6 TDi diesel engines.
I had the Spanish car for a weekend, and so was able to get far more time behind the wheel, taking it up from the coast in Barcelona all the way to the summit of the pass that crosses the Pyrenees in Andorra. Despite the snow piled at the side of the road in Andorra, the roads were dry, but even so the Leon got quite a test with cruising on the autopista followed by some steep hills and sharp curves of the CG2 road. It acquitted itself very well, and I returned it just as impressed as I had been following the UK test. This really is an ordinary family car that appeals. It looks great inside and out, and it drives well, it is comfortable, refined and roomy, and good value for money. Unless the new Mazda 3 can dethrone it (which is just possible, as it has many of the same attributes), it remains my favourte C-Segment car. And of course, I am looking forward to the much rumoured Cupra R version. That should be quite something.
Share and Enjoy