2012 Ford Focus Zetec 2.0 TDCi 140 Auto and 2013 Zetec 1.6 TDCI 115 5dr (GB)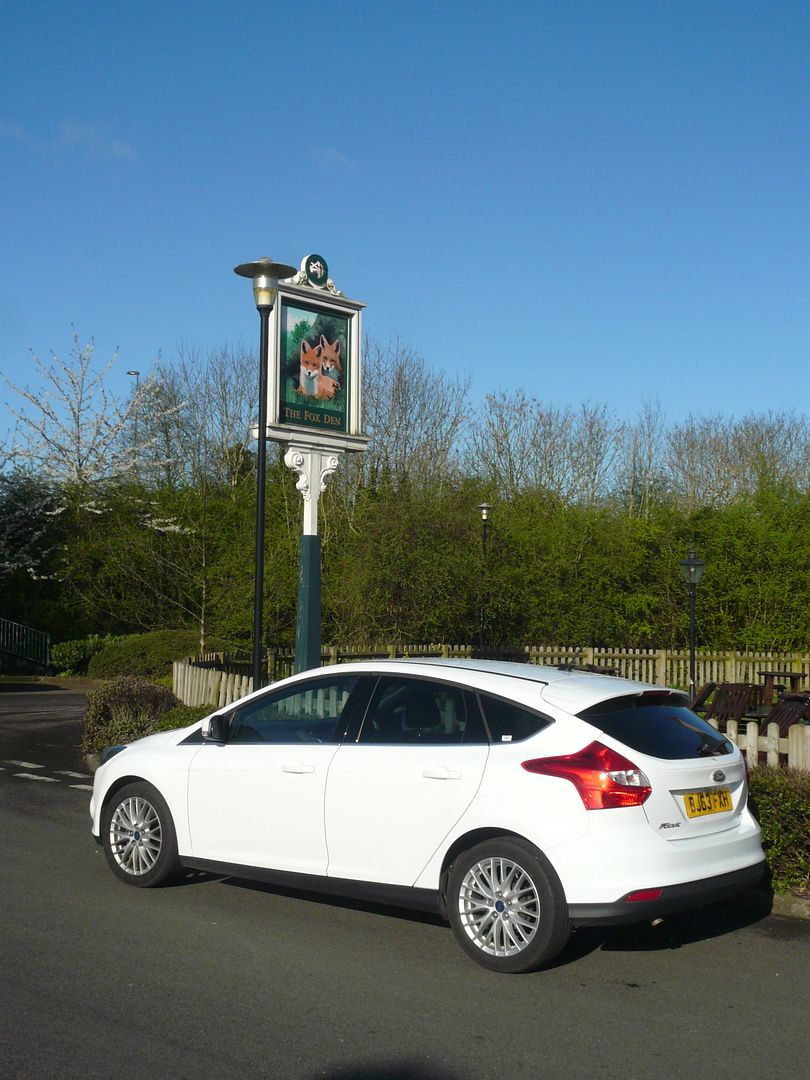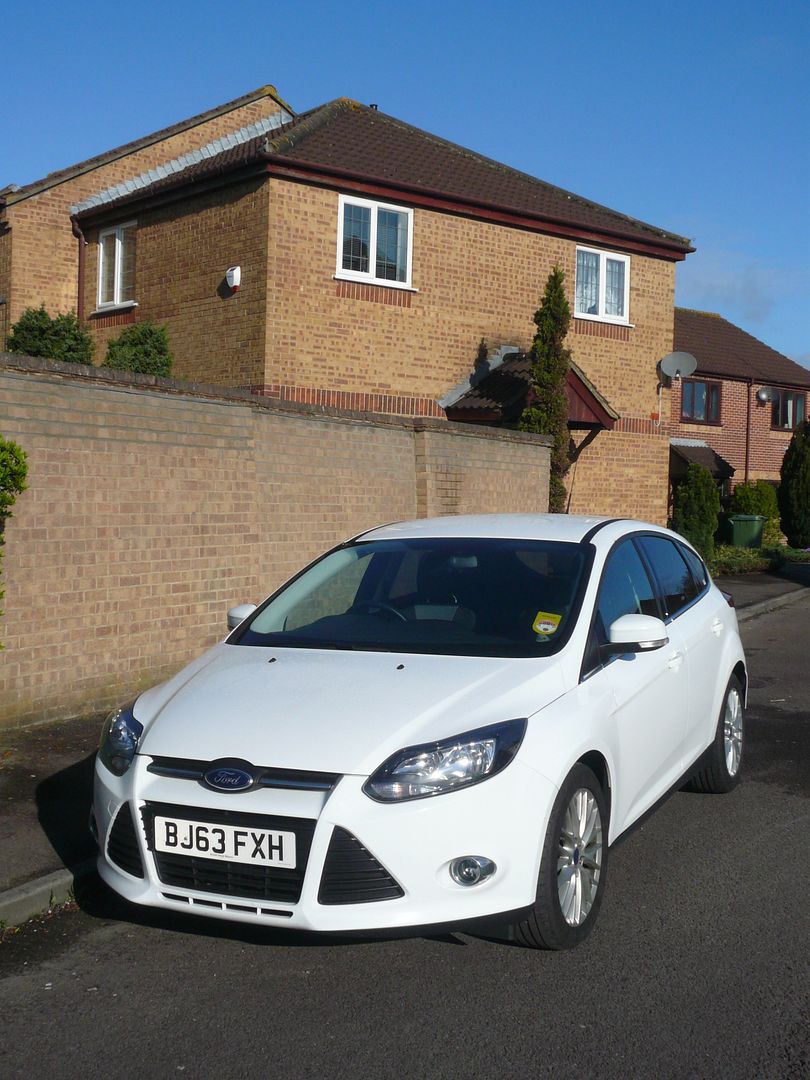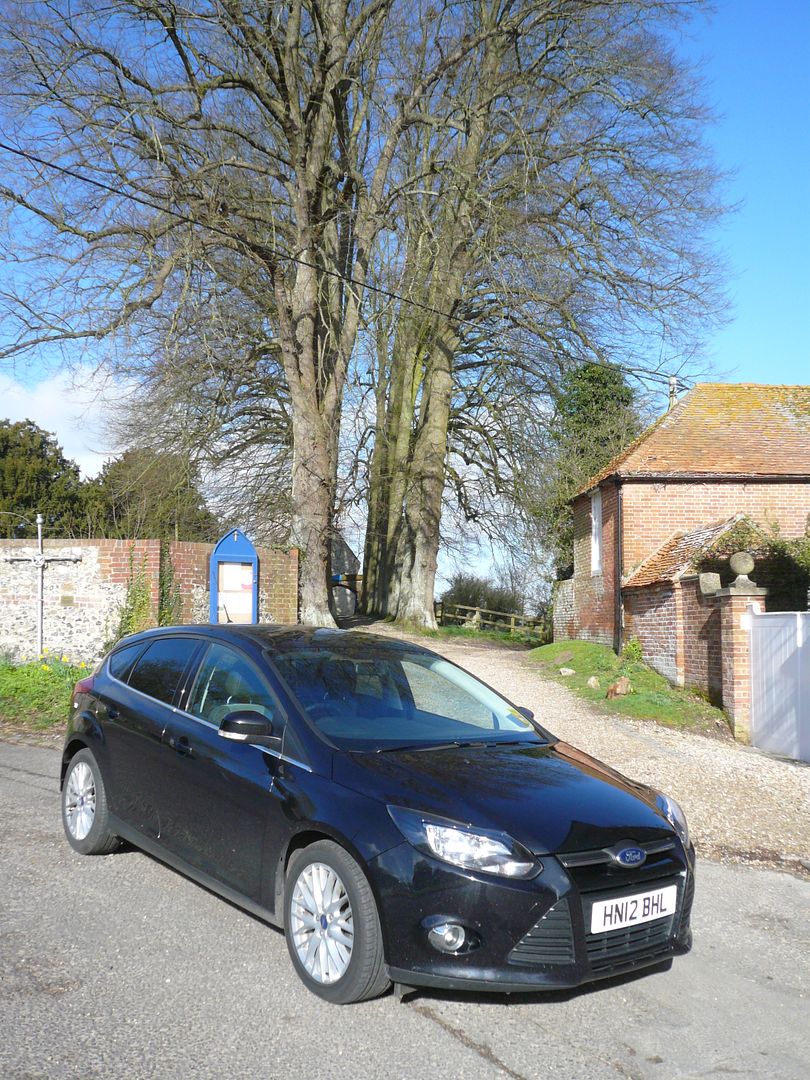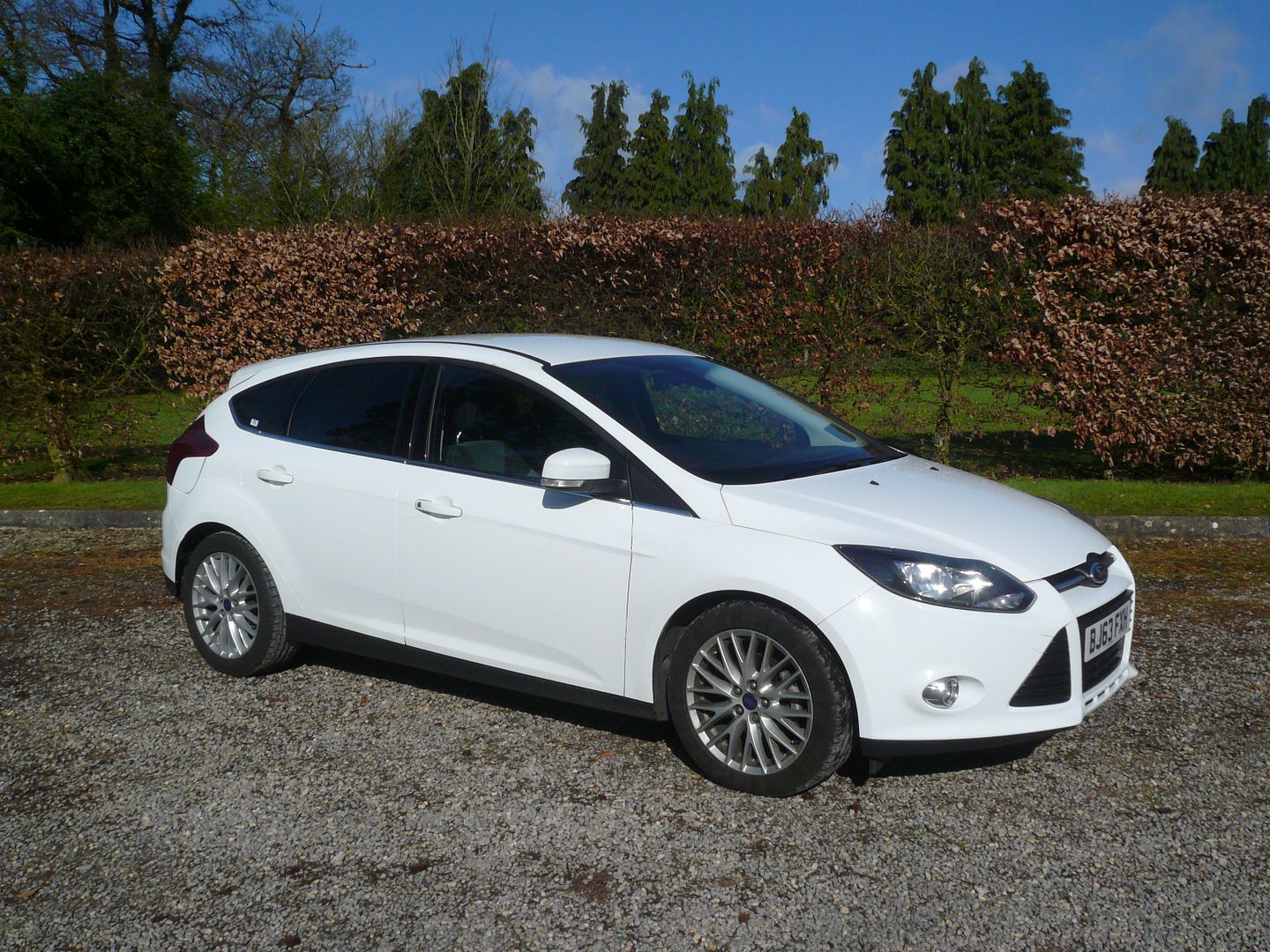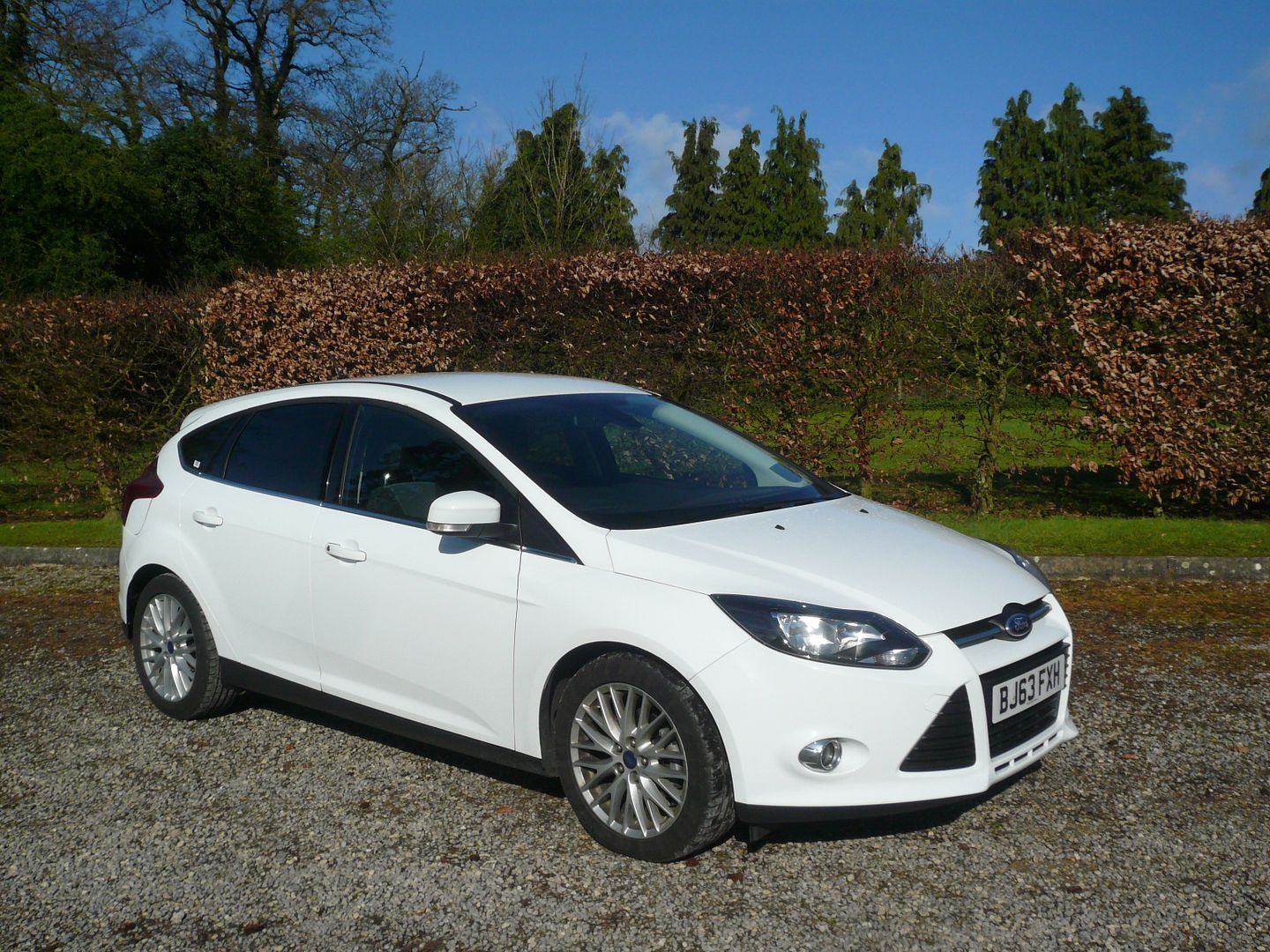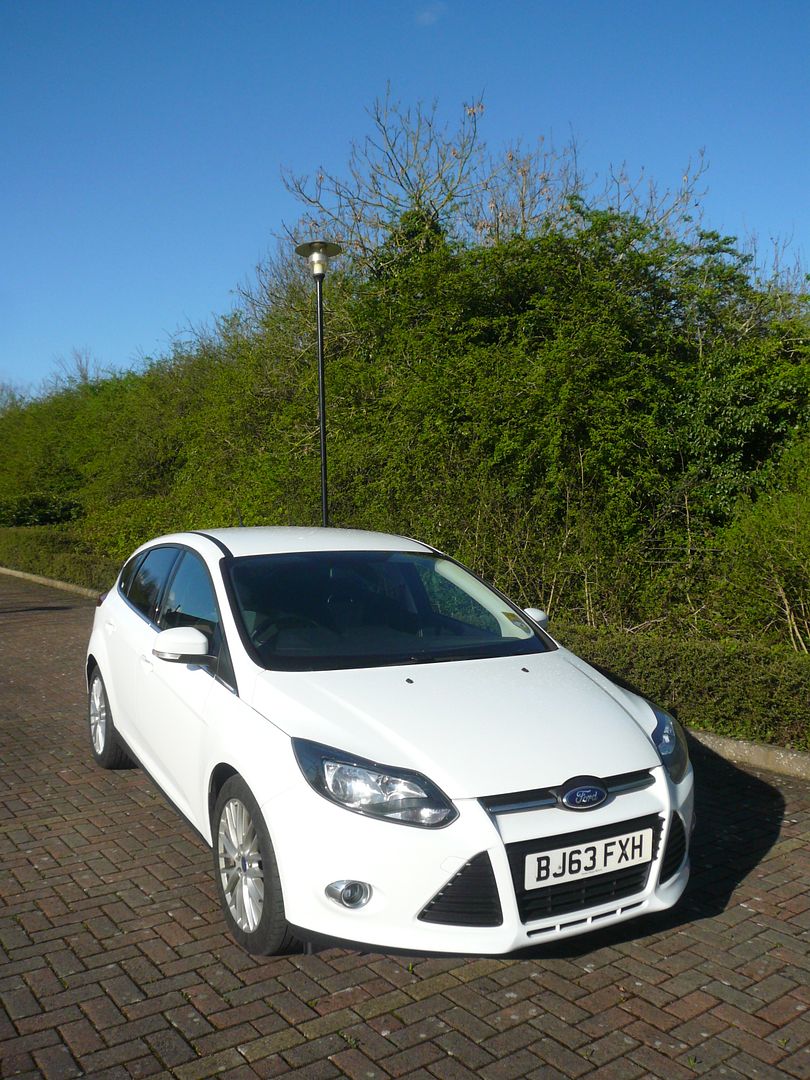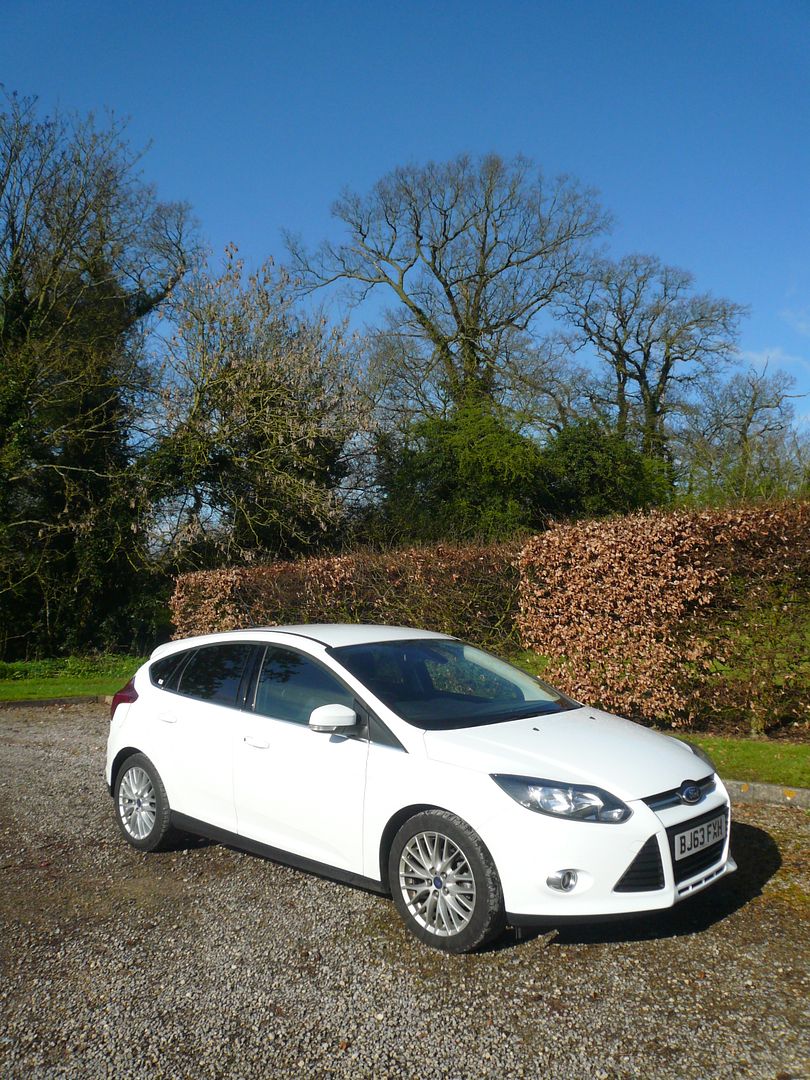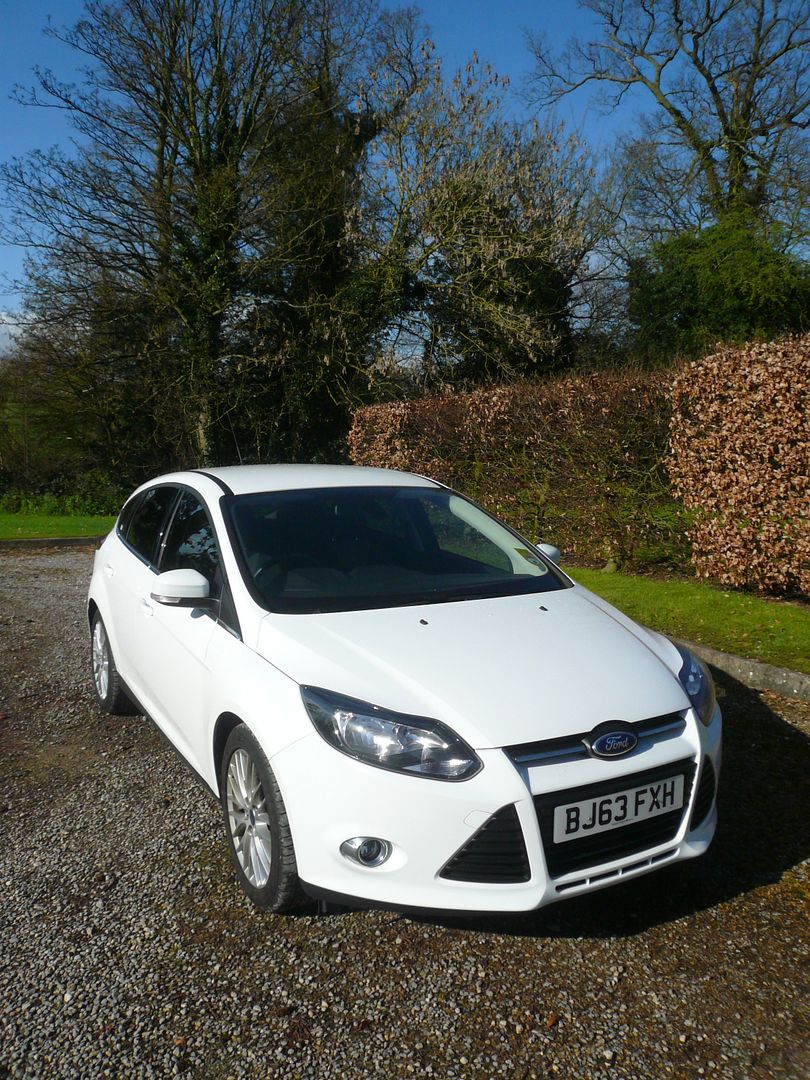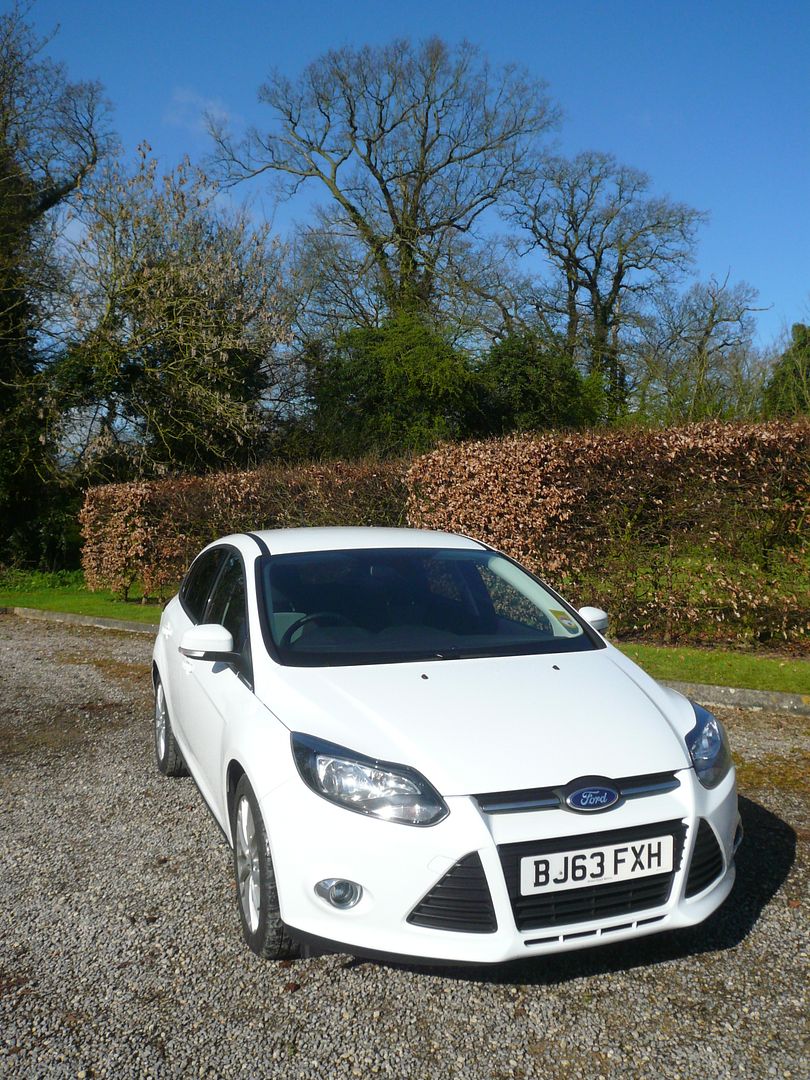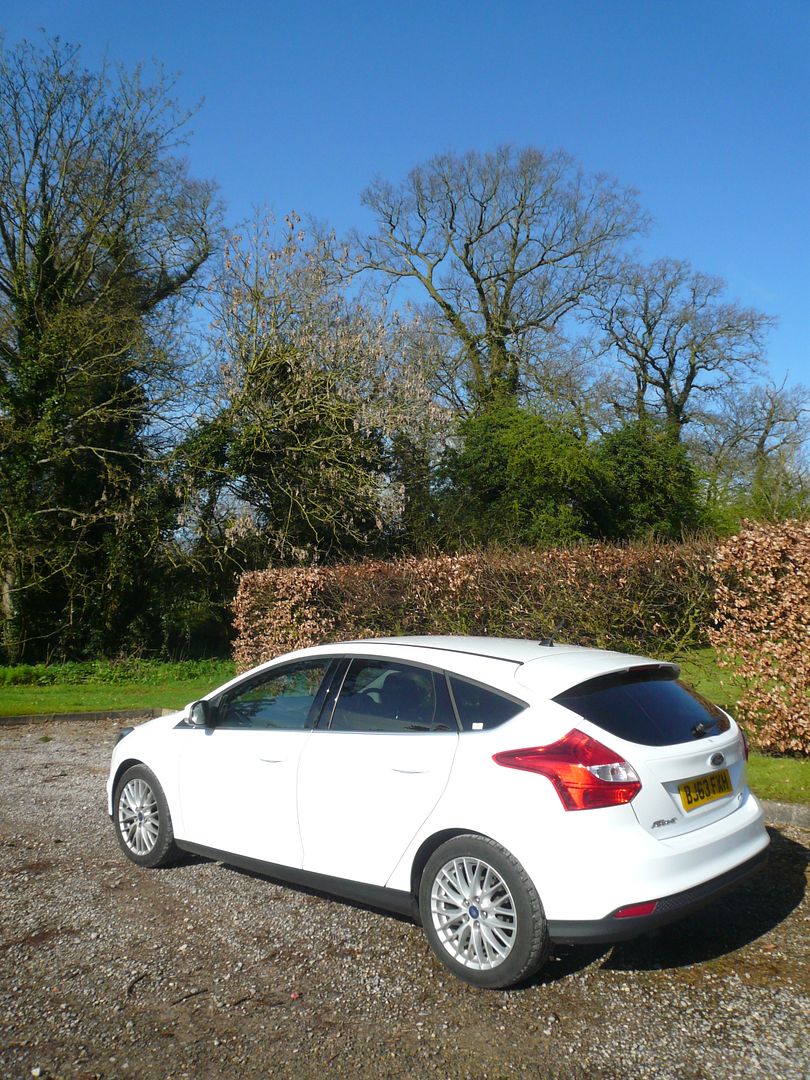 At a global level, debate still rages as to whether it is the Toyota Corolla or the Ford Focus that is currently the world's best selling car. Things are far more clear cut in Europe, and most certainly in the UK, where whilst Ford's C-segment Focus may no longer be the absolute best seller, it has rarely been out of the top three ever since the launch of the first generation model back in 1998, whilst Toyota do not even sell a car called Corolla any more. Evenif you count the Auris – which Toyota would do to show sales supremacy over the Ford – the Japanese marque is still a relative nowhere, as sales of the UK-built model have continued to disappoint year after year. Given the popularity of the Focus, and its long standing position as the doyen of the rental fleets, it proved surprisingly difficult to get my hands on a third generation model in the first couple of years post launch in early 2011, but with the latest rental, I've been behind the wheel of three different models. Although if you want a Focus in anything other than solid red, you have to pay extra, all three have been finished in the same Panther Black metallic, and all have been in the popular Zetec trim, but reflecting the various different engine options available, all have had a different powerplant under the bonnet. As well as being a diesel, whilst the previous two Focus I sampled were petrol models, the latest one had Ford's Powershift automatic gearbox fitted, and these two factors made sufficient of a difference to justify publishing another test.
The previous two Focus models I drove had the much praised 3 cylinder Ecoboost 1.0 and older technology 1.6 litre petrol engine, both of which put out around 100 bhp. This one had – allegedly – 140 bhp, so with 40 % more power and significantly more torque, you might reasonably expect it to feel more lively. You are in for a huge disappointment. I did check on the DVLA website to see if the car really was a 2..0 TDCi with 140 bhp as per my rental paperwork, and their records confirmed that it  was. Whilst it was not embarrassingly slow, I really don't know where that extra 40% went to. I suspect that the gearbox is a huge part of the problem. Ford's Powershift transmission has 6 speeds, and there is a choice of regular "Drive" or slightly more responsive "Sport" mode. In Drive mode, the gearbox seemed particularly ill-matched to the engine. It was very inclined to change up to a high gear almost instantly, but unless you were accelerating hard, it would often change down again, and hunting between the middle ratios seemed to be a constant feature of urban driving. At least the gear changes were smooth, but they were still noticeable, and irksome. The bad news does not stop there. This is not the most recent of diesel engine designs, and it is all too evident. What would have passed for something which was pretty undiesel like once underway and with only some diesel rattle on start up and at idle now comes across as less than class best. At speed on the motorway there is no issue, but in town it is clear that you will be refuelling from the black pump. And based on my experience, you will be at that black pump rather more than you would expect.  Over a test distance of 130 miles, I used 3.2 gallons, which comes out at a decimal place over 40 mpg. Considering that on a traffic laden I was averaging around a steady 70 mph, that is bitterly disappointing, and at least 20 mpg worse than I achieved in a Seat Leon on the same journey. And yes, given the time before the fuel needle moved off showing "full", I do think this was one rental car that was pretty full, as the on-board computer showed a very similar figure. At least the Focus will redeem itself with its much vaunted steering and handling, you may think. Well, sadly, even here, it was not as good as I was hoping. The steering is definitely not as taut and precise as you would have found in a second generation model, and whilst I found this to be the case with the previous third generation models I drove around the straight ahead position, in those it did weight up the more you turned the wheel. Perhaps because of the extra weight of the larger diesel engine up front, this one felt different, with a lighter feel on the full extreme from lock to lock. Make no mistake, though, it was still far better than you would find in many of its competitors where over-assisted is the order of the day. I did not get much opportunity to test out handling on twisty roads, but there was nothing to suggest this one would be any worse than other variants, and that does mean good. Ride quality seemed to be decent, with the Focus coping as well as any car with the varied and often poor surfaces of the M4. There were no issues with the effectiveness of the brakes, but I found it surprisingly difficult to bring the car to a smooth stop, thanks almost certainly to that wretched gearbox. Thankfully Ford have retained a central pull-up mechanical handbrake, though with an automatic car, the dreaded electronic ones are less of a curse. All round visibility was generally as good as you will get in a modern car with thick pillars, though some previous renter clearly failed to judge the back end, as evidenced by some very nasty scrapes on the nearside corner of the bumper.
The interior of this Focus was exactly the same as that which I found on the previous test cars. Sadly, that means it is not all good. Ford tried to tell us that the third generation had a more upscale presentation than its presentation, which is just a laughable claim, as to my mind an overstylised over-fussy collection of too many buttons does not make a car look anything other than tawdry. Clearly they have listened, as the facelifted model has had some of the unnecessary complexity of buttons eliminated, though the basic design will remain, and that in itself is part of the problem. The top of the dash in particular is a curious combination of all sorts of curved and lumpy bits, and the centre of the dash projects obliquely, with the same sort of psuedo telephone handset buttons as you find a Fiesta, straddling two large air vents.  For sure some of the plastics used are decently soft touch, but plenty of them are not, and Ford still persist in using a particularly nasty type of silver plastic that is supposed to look like, well I can only guess, silver plastic, though at least there is less of it than in previous generation cars. It is not all bad, of course. The main instruments, presented under a hooded binnacle are clearly marked and easy to read. They all have an unusual shade of turquoise used for the dial pointers and in the info graphic which sits between the main dials of rev counter and speedometer. Smaller water temperature and fuel level gauges are set between the larger instruments. Where it all goes badly wrong is the centre of the dash. Uppermost feature is the small display screen for the DAB audio unit. Astride this, and obliquely angled, there are two large vertically mounted air vents which seemed to be pretty hopeless at sending air in the direction of your face, but which can freeze your knuckles, Below the audio unit screen are a sea of buttons grouped together too closely making them fiddly as well as in many cases unintuitive. Stylistically, this is like the Fiesta, but with a lot more buttons, and it is just far too complicated and there are too many small buttons next to each other for this to be easy and intuitive to use. Thankfully, there are repeaters for the most commonly used functions on the steering wheel hub. Three rotary dials beneath this lot are used for the air conditioning system.  Wipers and indicators operate off a pair of column stalks, and there is a rotary dial on the dash to the right of the wheel which also manages to combine too many functions into the same switch.
Seat adjustment is all manual in this model, but even so I had no problems in getting a comfortable driving position, though the backrest angle is altered by a rotary wheel which is set between the seat and the door pillar, where it was quite awkward to access. I did appreciate the lumbar adjuster that is on the inside side of the seat backrest. Cars of this size all tend to be very similar in their packaging, with few surprises good or bad. When I picked up the Focus, the front passenger seat was set well back, and if there is a particularly long legged front seat occupant, then those in the rear are going to suffer, as leg room appeared to be negligible, and you will not be able to fold the rear seats down properly, either. However, move the seat a bit further forward and space seems pretty decent, and set the seat the way I would have to suit my short legs and those in the back should have nothing about which to complain at all! There is ample headroom, and whilst three adults across the rear seat would probably not be that comfortable, they would fit. The boot is a nice regular shape, and is quite deep from top to bottom, though surprisingly the official figures tell you that it is barely any larger than that in the Fiesta, and it is appreciably smaller than that in the Astra or the Golf . The rear seats are asymmetrically split and require you first to lift the cushion up to the vertical, then you drop the backrest into the resulting space, meaning that there is some protection for loads not bashing into the front seats. There is not much space under the boot floor, as it is largely occupied by a space saver spare wheel, and there are not the cubby holes that you get in some cars. Inside the cabin, there is a decent sized glove box, door pockets and all manner of small moulded stowage areas on the central console, including a couple of cup holders. None of them are lidded, which is probably why it does not look as neat as on some cars, and none of them are large enough to be particularly useful. Rear seat occupants get door bins and map pockets on the back of the front seats.
The list price of this car, when registered in May 2012, was over £22,500. If you want this engine and gearbox combination you will have to pay even more now, as Ford no longer offers the 2.0 TDCi engine in Zetec trim, expecting customers to pay for at least the plusher Titanium Navigator spec instead. Reviewing the information published on Ford's website, which gives the spec of 2014 model year cars, and comparing the spec comments in my mid 2013 test of the two petrol cars, with this one which was a year older, it is clear that there have been a few changes, as items have been added to retain the Ford's competitiveness in the marketplace.  Ignoring the sporty ST models, Ford currently offer the Focus in 6 different trims, of which the Zetec remains the most popular. It sits above the bargain basement Studio and the Edge, and below the Zetec S, Titanium Navigator  and Titanium X Navigator. As with pretty much any car range these days, you will need to comb through the specification sheets quite carefully to discover what is added in each model, and how the numerous options are delivered. Aside from choosing from a rather restricted and sober colour palette, configuring a Focus is almost as complex as one of the premium models these days. The Studio is definitely there to offer a low entry price point, listing at £13,995, for which you will have to make do with an 85bhp slugged version of the old 1.6 litre engine. You don't miss out on that much equipment compared to an Edge, though there is no alarm and no on-board trip computer. You do get air conditioning, 16″ alloys with a 5 spoke design, a CD/Radio audio unit with Bluetooth and a USB connection, as well as electric front windows. The Edge adds Stop/Start system on Ecoboost models and the diesels, though this has added since my test car was built, a different design of 16″ alloy, a slightly upgraded audio unit, chromed door handles, The Zetec has a bright finish to the upper window line, yet another different design of 16″ alloys, front fog lights, more recent cars have the QuickClear heated front windscreen that was not on my test car, sports style front seats with a different style of cloth covering, and an upgraded DAB Audio unit with 3.5″ dot matrix  display, extended integrated control panel, Ford SYNC which includes Emergency Assistance, Bluetooth and Voice Control and audible text messaging, USB and Privacy Mode, external AUX connection for external music devices, remote audio controls, 6 speakers, a leather wrapped steering wheel and a lumbar adjuster for the front seat. A new Zetec Navigator has appeared in the range, and it adds yet another different design of alloy wheel, an upgraded DAB audio unit which incorporates a navigation system and has a 4.2″ display, and the  "premium" centre console with the Z-shaped handbrake, 12 volt power sockets front and rear, and central armrest. Titanium has become the Titanium Navigator for 2014, and this trim adds cruise control, Hill Start Assist, auto sensing wipers and lights, LED rear lights, a gloss black finish to the lower front grille, automated dual zone climate control, a centre console with armrest, and a reshaped handbrake to fit around it, a leather gear knob, a Sony DAB audio system with a larger screen than in lesser models, door sill scuff plates, all round electric windows, and an upgraded Sony branded DAB audio unit incorporating navigation, and with a 4.2″ TFT display. The Zetec S gains the centre console, a sports pedal set (!), 17″ alloys and a special body kit which includes body coloured front, side and rear skirts, a lower rear diffuser in high gloss black and large body coloured rear spoiler.  If you want this trim with a diesel engine, you will have to stump for the more powerful 163 bhp 2.0TDCi unit is only offered, along with the regular 1.6 TDCi. Titanium X Navigator models add DRLs, Active Park Assist, power folding door mirrors finished in body colour, rear parking sensors, 15 spoke 17″ alloys, bi-xenon headlights with washers, a power adjusted driver's seat, and a rear view camera to the Sony branded DAB audio and navigation unit. Within the 35 standard models, there are some interesting choices, as to whether you want to trade the extra equipment of the Titanium for 30 bhp in a Zetec S for a list price difference of £730 in the case of the 1.6T, or zero in the 1.6 TDCi 115 bhp diesel.  Long gone are the days when a Focus was what you might call cheap. A Titanium Navigator car with the 140 bhp 2.0 TDCi and automatic gearbox lists for £22,945, and if you wanted the extra features of the Titanium X Navigator, admittedly with the more potent 163 bhp diesel engine, you'd be asked to pay a further  £2500 on top of that. Even a regular 1.0T Zetec is £17,995. Go for the more powerful engines, and list prices of the top spec models look rather on the ambitious side, though it has to be said that model for model, an Astra tends to be even more costly, and Honda think they can charge thousands more for their new Civic Tourer . What may surprise you is that a Golf is not necessarily any more expensive than a Focus these days, and there are plenty of rivals which are markedly cheaper, such as the Kia Cee'd and Seat Leon.
Previously I concluded that there was much about the Focus to like, and I found it easy to see why the car enjoys such popularity. That really is not the case with this particular model. You'd have to be desperate for an automatic gearbox to believe that it was worth paying extra for one as fitted to this test car, and it seemed particularly ill-matched with the engine, which also seemed like half the 140 ponies were on strike. Couple that with an average fuel consumption that was at least 20 mpg short of what I have achieved in cars such as the Seat Leon, Skoda Octavia and even VW's Passat when fitted with the smoother 1.6 TDi unit, and it is not hard to understand my disappointment. With steering that had none of the precision of earlier Focus models, and that messy interior, and this particular car gets a fairly conclusive thumbs down. A refreshed model was shown recently at the Geneva Show, in advance of going on sale later in the year, and whilst the interior has been tidied up a little, it remains unclear whether it will be any better to drive than this one was. Until that question can be answered, my recommendation is that if you are looking for a medium-sized diesel hatch, to look somewhere other than Ford, and if you are sold on a Focus, to avoid the 2.0 TDCi with the automatic gearbox.
Not for the first time now, before being able to publish a report, I've had the opportunity to sample a very close relative of a test car, so can add impressions from driving a different model in the range. This came about as on my return to the UK, Hertz at LHR offered me the choice of a Focus, or a Focus, or a Focus. Pleasingly, though. the one they came up with was not painted black. Instead, it was finished in Frozen White, which I was surprised to discover would cost you £250, as unless you want a Race Red car, all other paint finishes are now an extra cost item. When they said it was a diesel, I did hope that I was not in for a repeat of the 2.0 TDCi automatic experience. Thankfully, I was not, as this car turned out to have a manual gearbox and to be a 1.6 TDCi. The badging on the tailgate said "Econetic" on the tailgate, and a tax disc suggesting that there had been no liability, so I assumed that the version I had been allocated was fitted with the 105 bhp version of the engine, which puts out 99 g/km of CO2. However, according to the DVLA website, what I got was actually the "regular" 115 bhp version. It was finished in Zetec trim, and with the optional paint finish would have listed at £18.945.
If the 2.0 TDCi Automatic had done much to convince me not to like the Focus, then I am pleased to say that this supposedyl lesser model righted all the wrongs. The engine in this car simply seemed "better" in almost every way. It is relatively unrattly even on start up, and certainly most of the traditional diesel foibles are well minimised so that from inside the car you are barely aurally aware that this a diesel. With a standard 6 speed gearbox, it is a quiet and relaxing cruiser on the motorway, and with plenty of torque available, it pulls well from almost any speed when you need more go than you currently have. You don't even need to use the gears in the way that you do with an equivalent petrol engined, car, though that would be no hardship, as the gearchange uality in this car is very good, with a nice precise feel to it, and a relatively short throw between the ratios. In the 2.0 TDCi, the engine was disappointing in its own right, and particularly ill-matched with the transmission, and neither of those problems seem to apply here. Not surprisingly, this model was more economical than the 2 litre car, as well. I averaged 47 mpg on what was literally an exact repeat of the journey to Heathrow, which, whilst better is still no match for the figures I have recorded with the various VW Group 1.6 TDi models I have driven.
In all other respects, the comments and assessment of the Focus as made above, and indeed in my prior review of a pair of petrol engined models apply, as the cars differ only in engine and gearbox. That means good driving dynamics, though not perhaps as good as the previous generation model, a messy interior, average accommodation and class competitive levels of equipment. With this car, I have now sampled the four main engine options (there are Eco special versions of the diesel as well as 163 bhp version of the 2 litre  and there is a more potent version of the 1.0T I've not yet tried), so I thought about ranking them. If you want a diesel, I really cannot see why you would pay the extra money for the 140 bhp 2 litre unit,, as this 1.6 TDCi model seemed superior in every way. As to whether to go diesel or petrol, that is not so easy to call. Until recently, the swings were heading ever more strongly towards diesel, but a combination of advances in petrol engine efficiency – and the Ford Ecoboost is right up there in that regard – and tougher emissions regulations which are going to make life very hard for diesel even at Euro 6 let alone beyond all mean that this is no longer the no-brainer decision it perhaps has been for a while. You would probably need to do the maths based on your own project mileage to figure out if there was a significant advantage either way, and then you'd have to drive them both. I think I'd be tempted by that 1.0 T petrol engine. I still think that were I in the market for a car in this class, though, it would not be a Focus that ended up on my drive. From a group of very able competitors, not all of which I have yet driven, I will concede, as a car that is good to look at, good to drive and well priced, the Seat Leon remains my pick.
Share and Enjoy